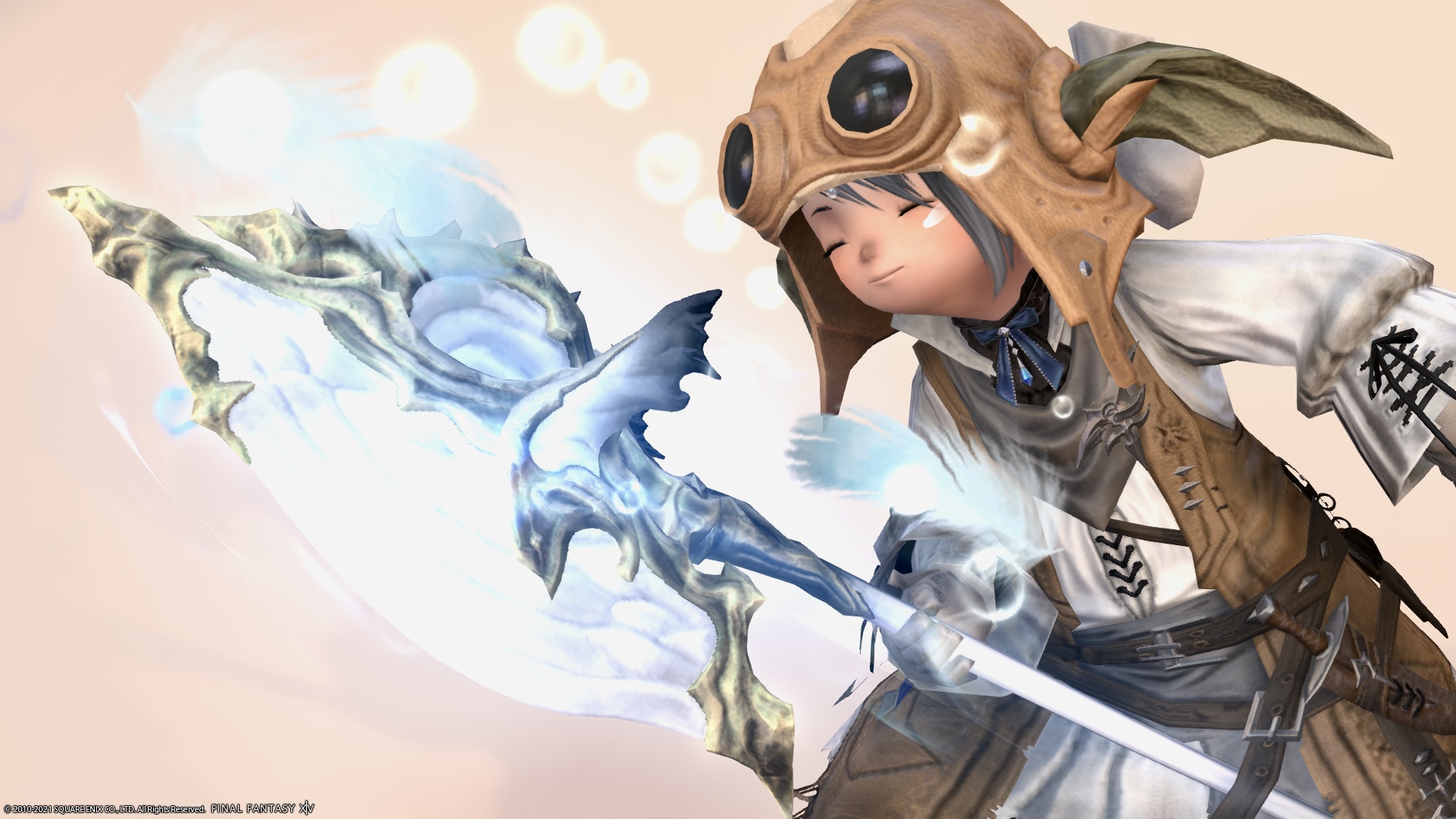 This is a record of the axe "Endless Expanse Battleaxe" with a glowing effect on Bismarck's warrior weapons.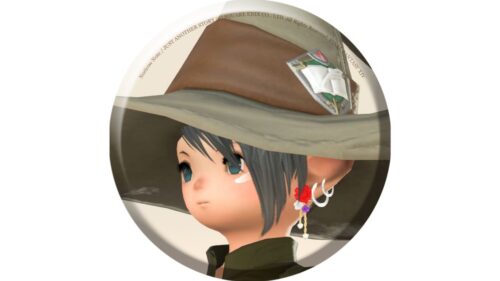 norirow
Oh, this is my favorite series of weapons ♪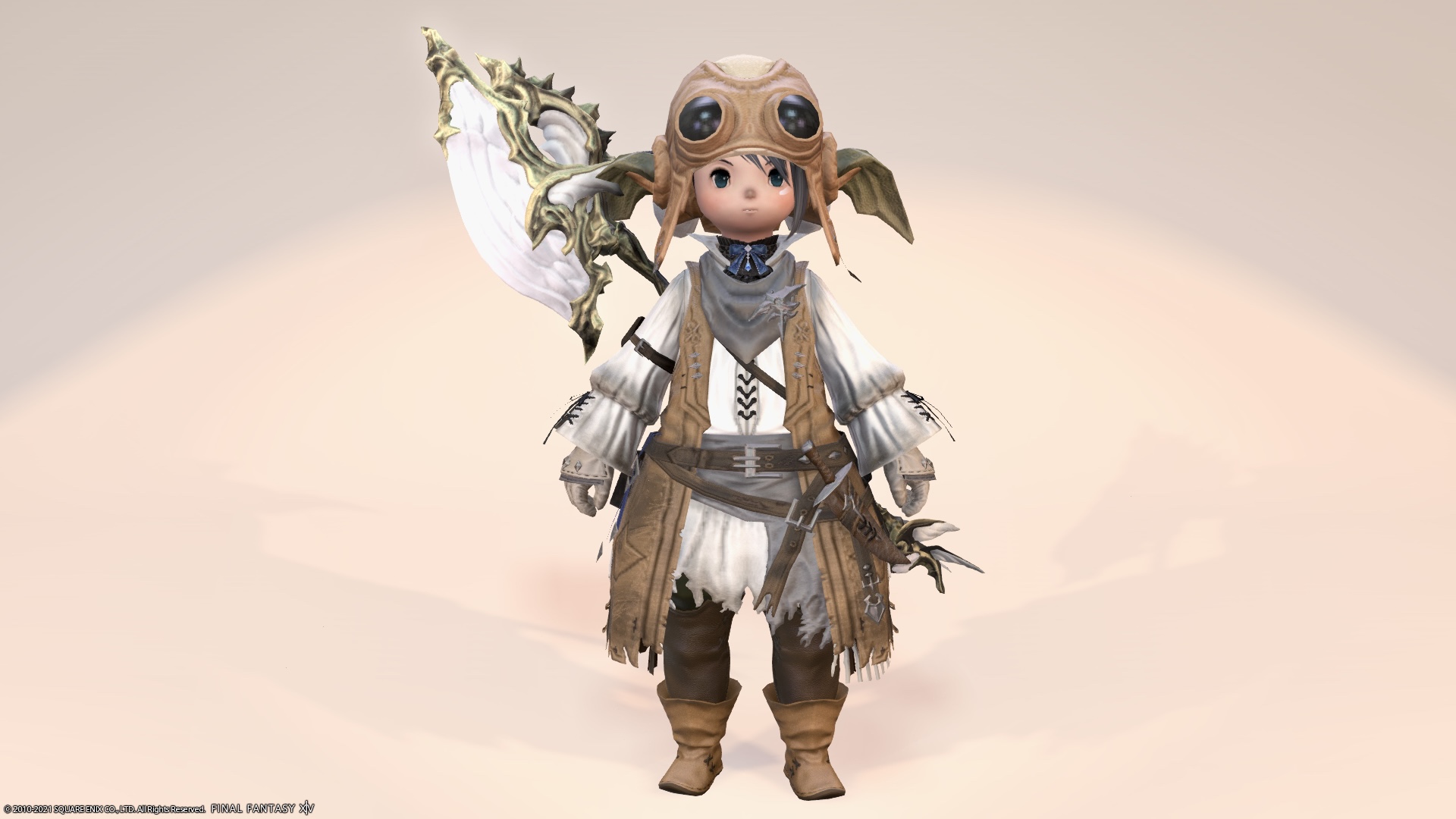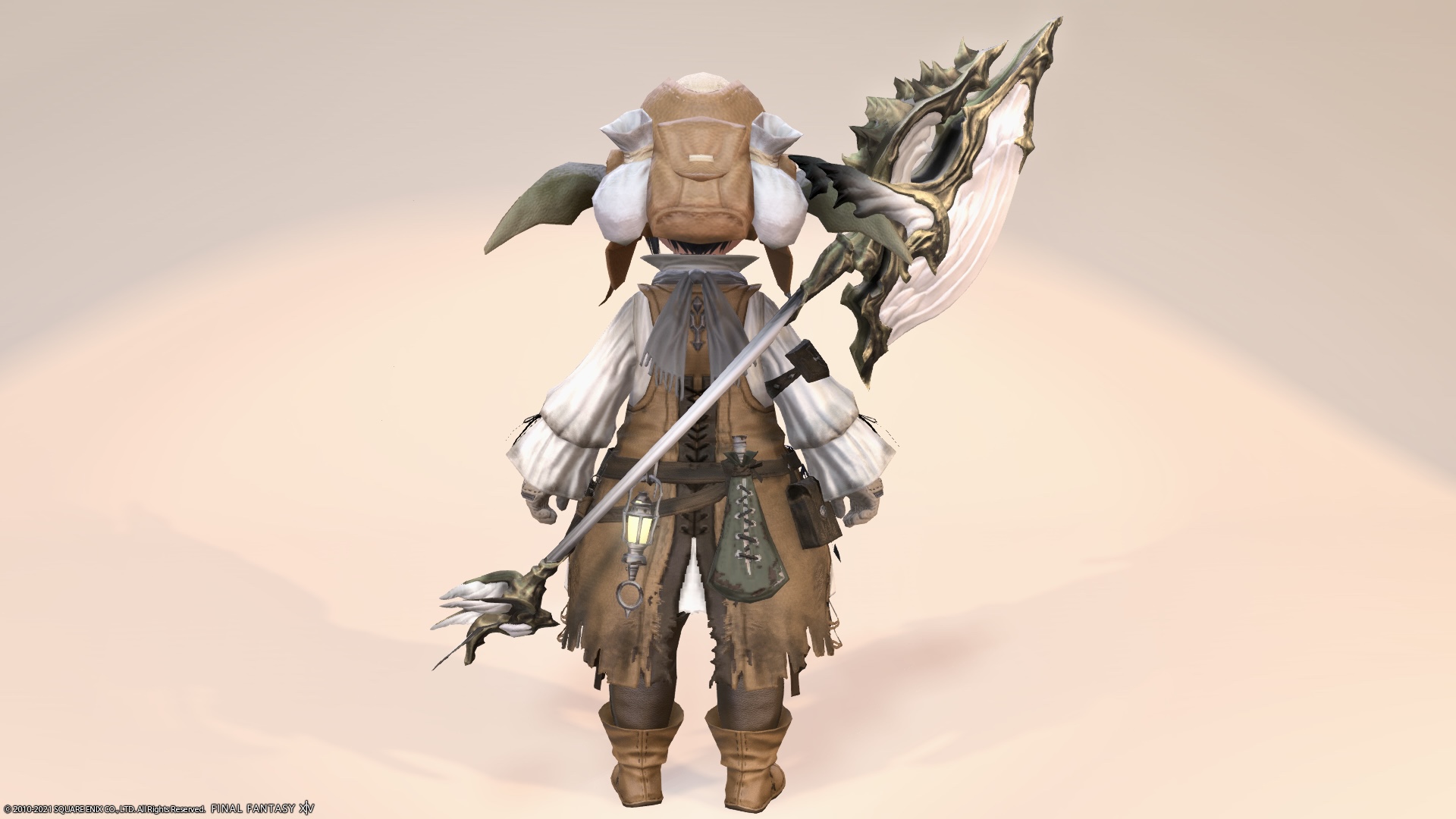 The effects of all Bismarck series are beautiful.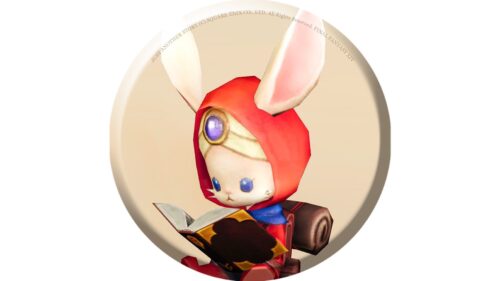 namingway
If you just carry it on your back, it is exactly the same as the warrior axe "Expanse Battleaxe" available in The Limitless Blue (Extreme).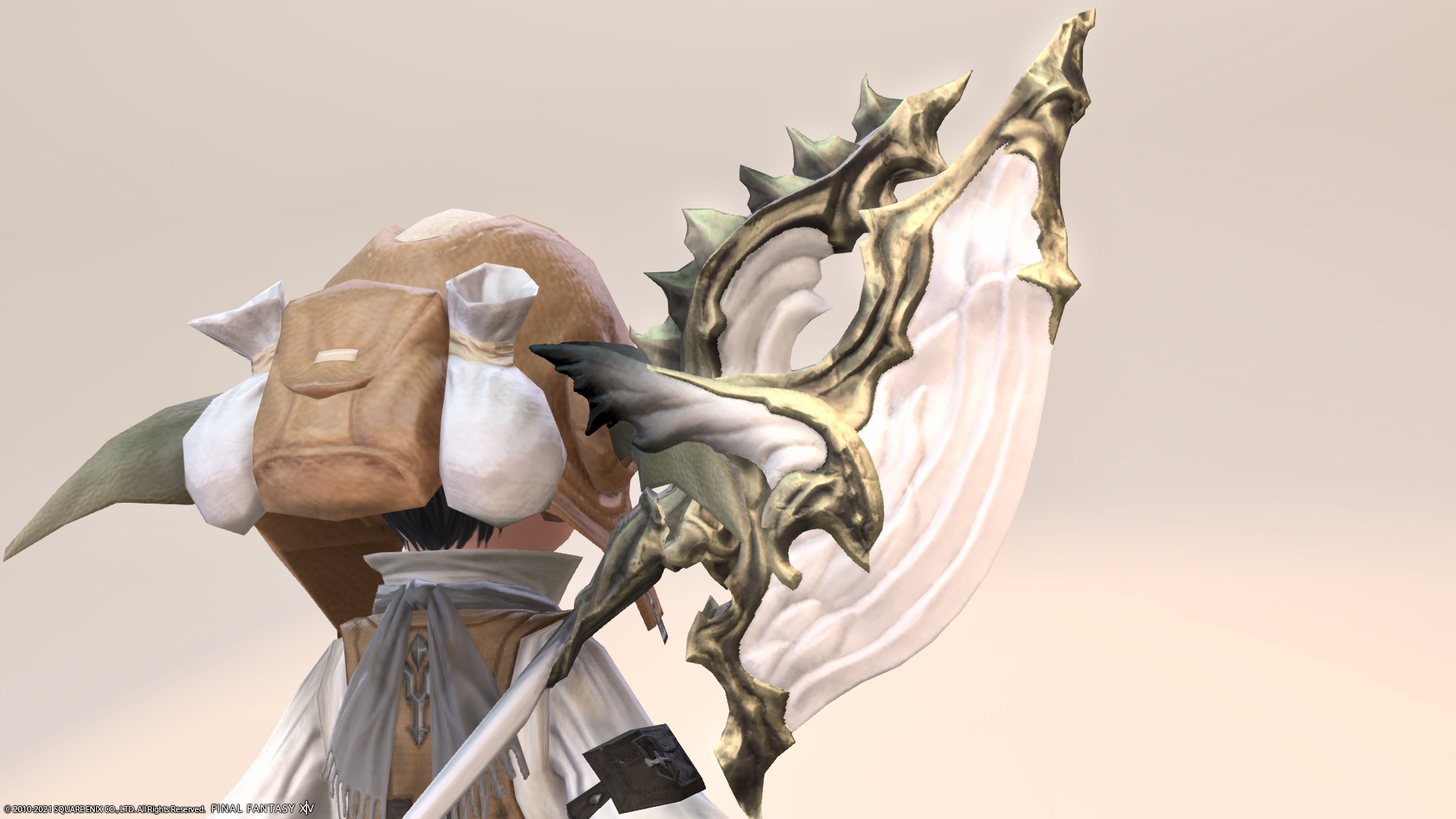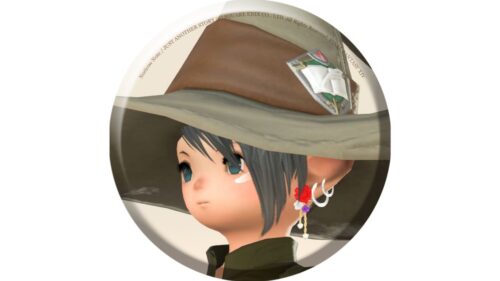 norirow
This is the motif of Bismarck's face, isn't it? It's kind of cute.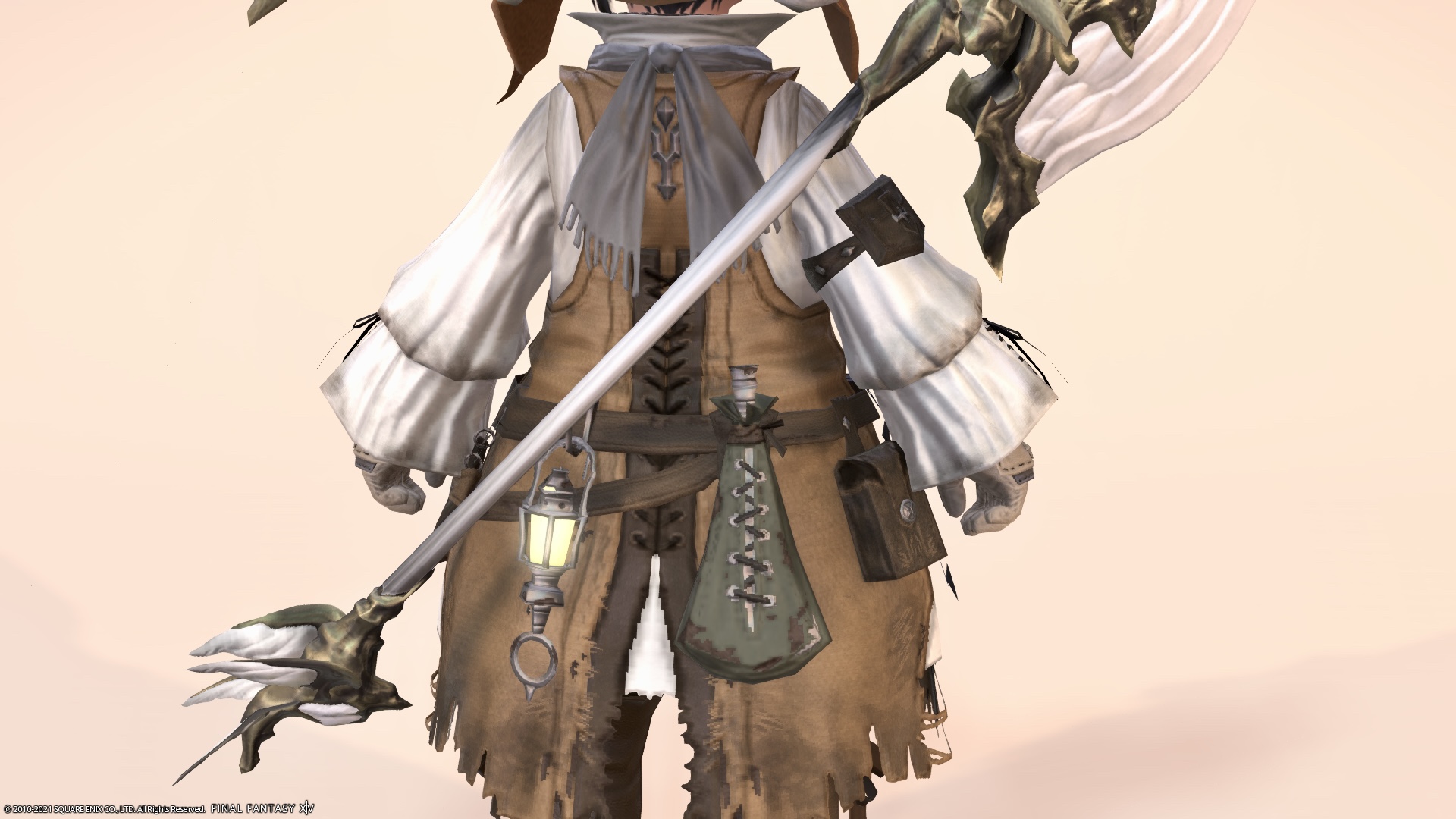 And when you hold it, it glows.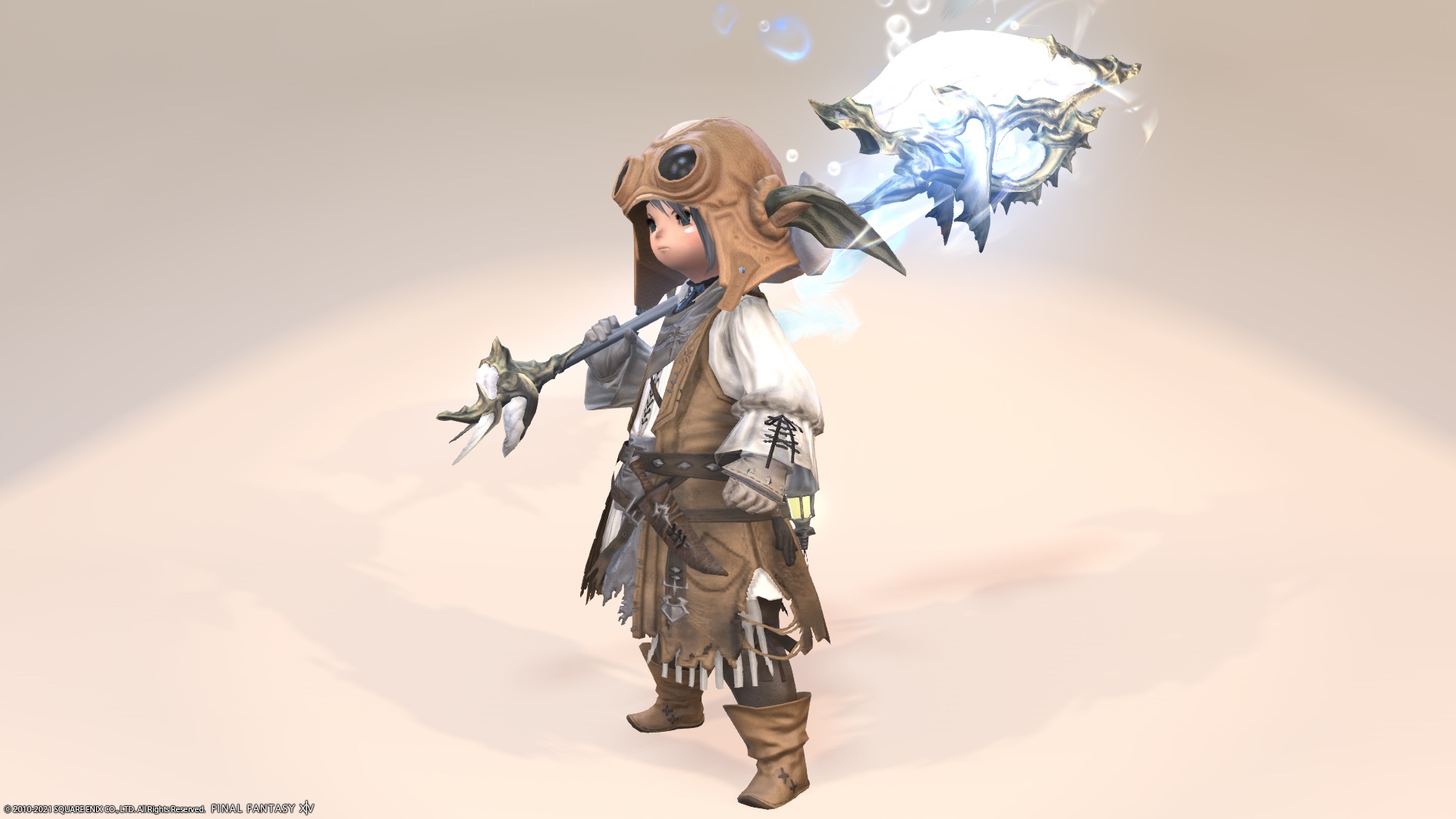 The effects of bubbles and feathers appear and flutter.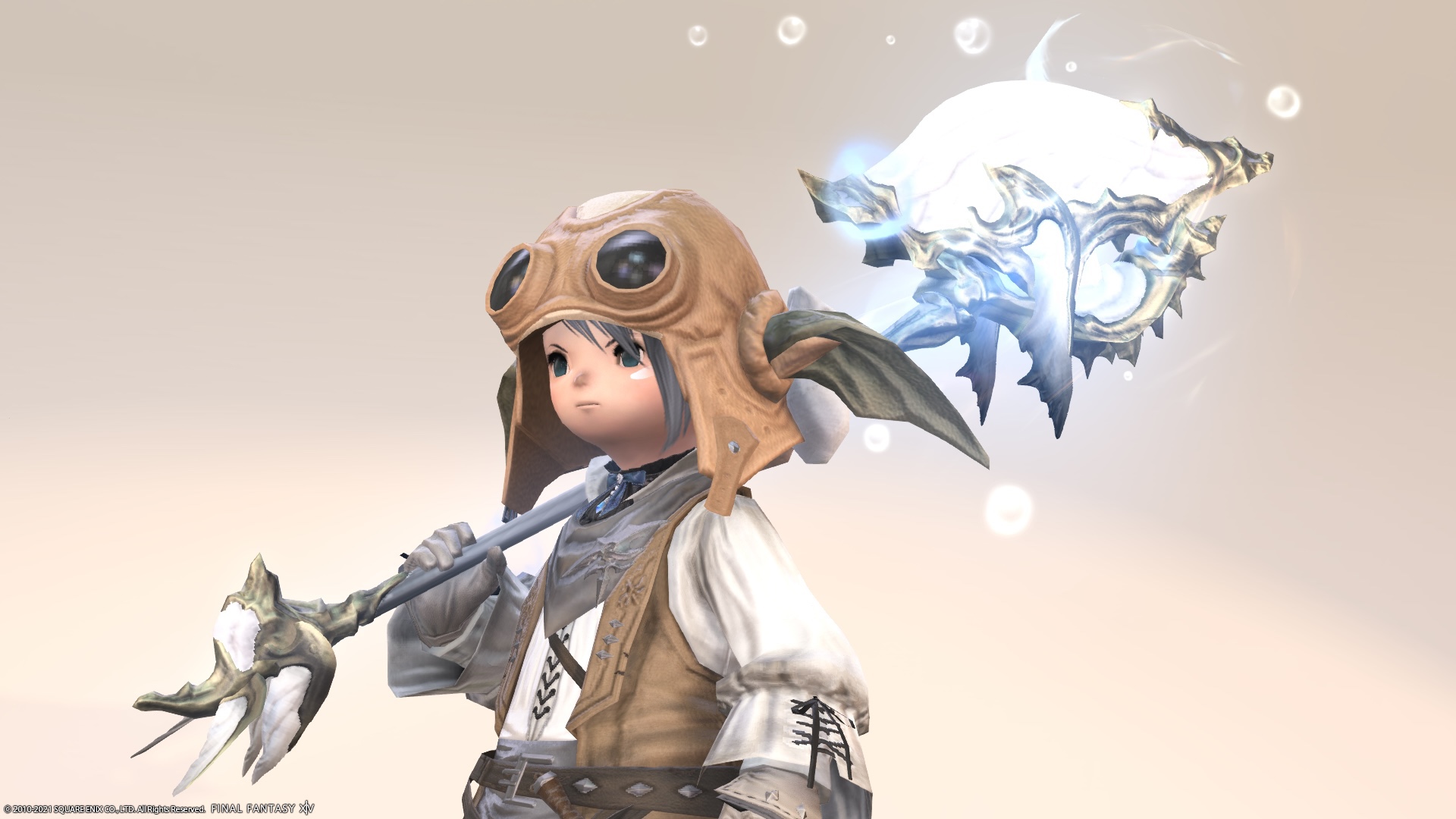 It's nice that the feathers come out.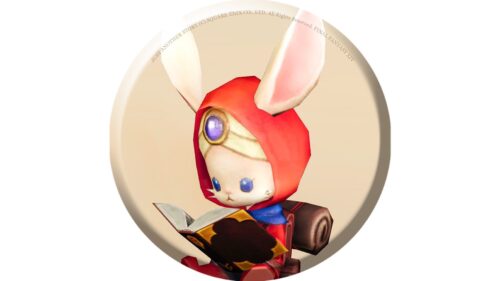 namingway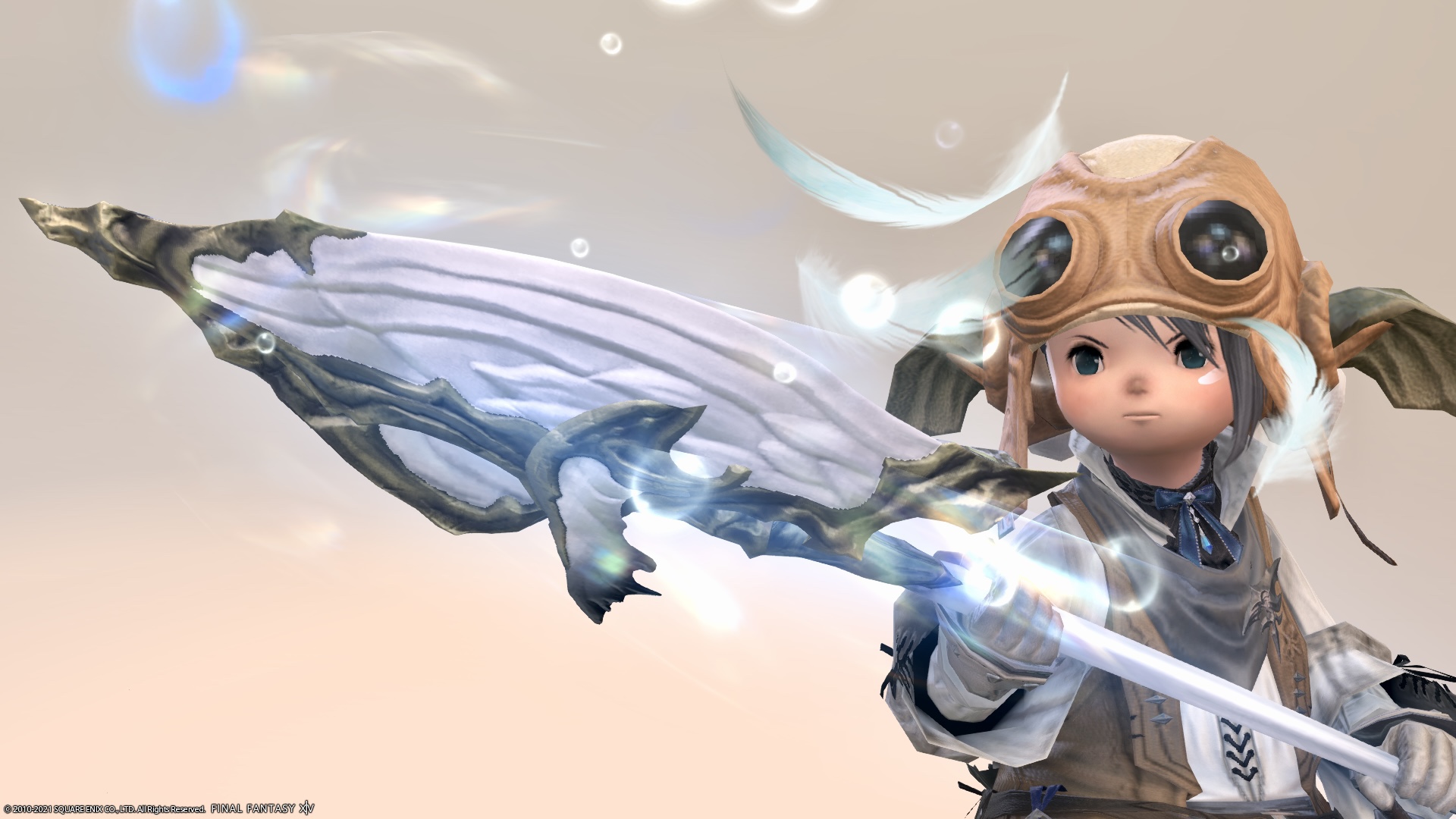 I don't think the photo will convey the effect, so please check it out in the video below.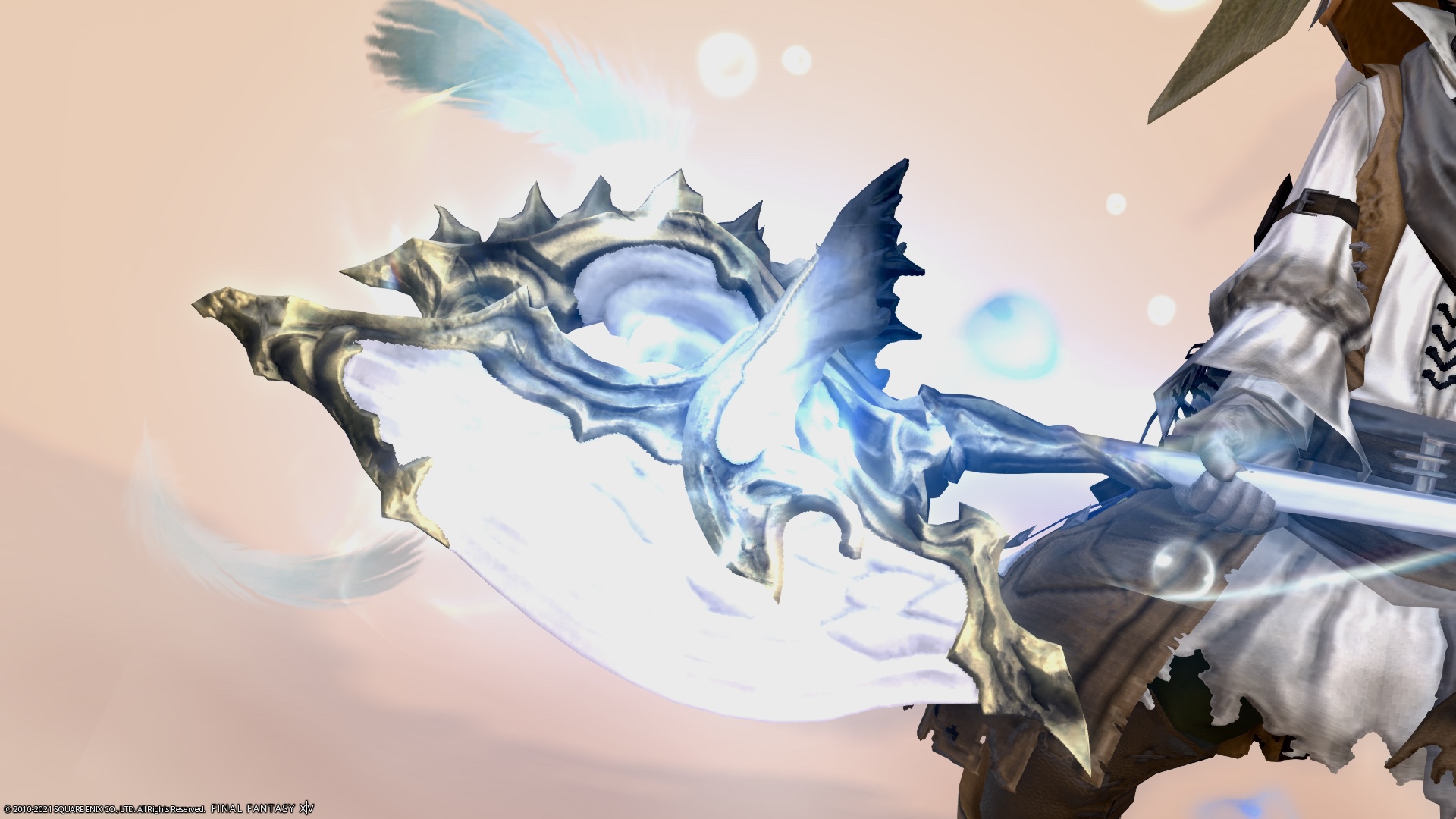 Since this is a crafter-made weapon, it can also be purchased on the market board.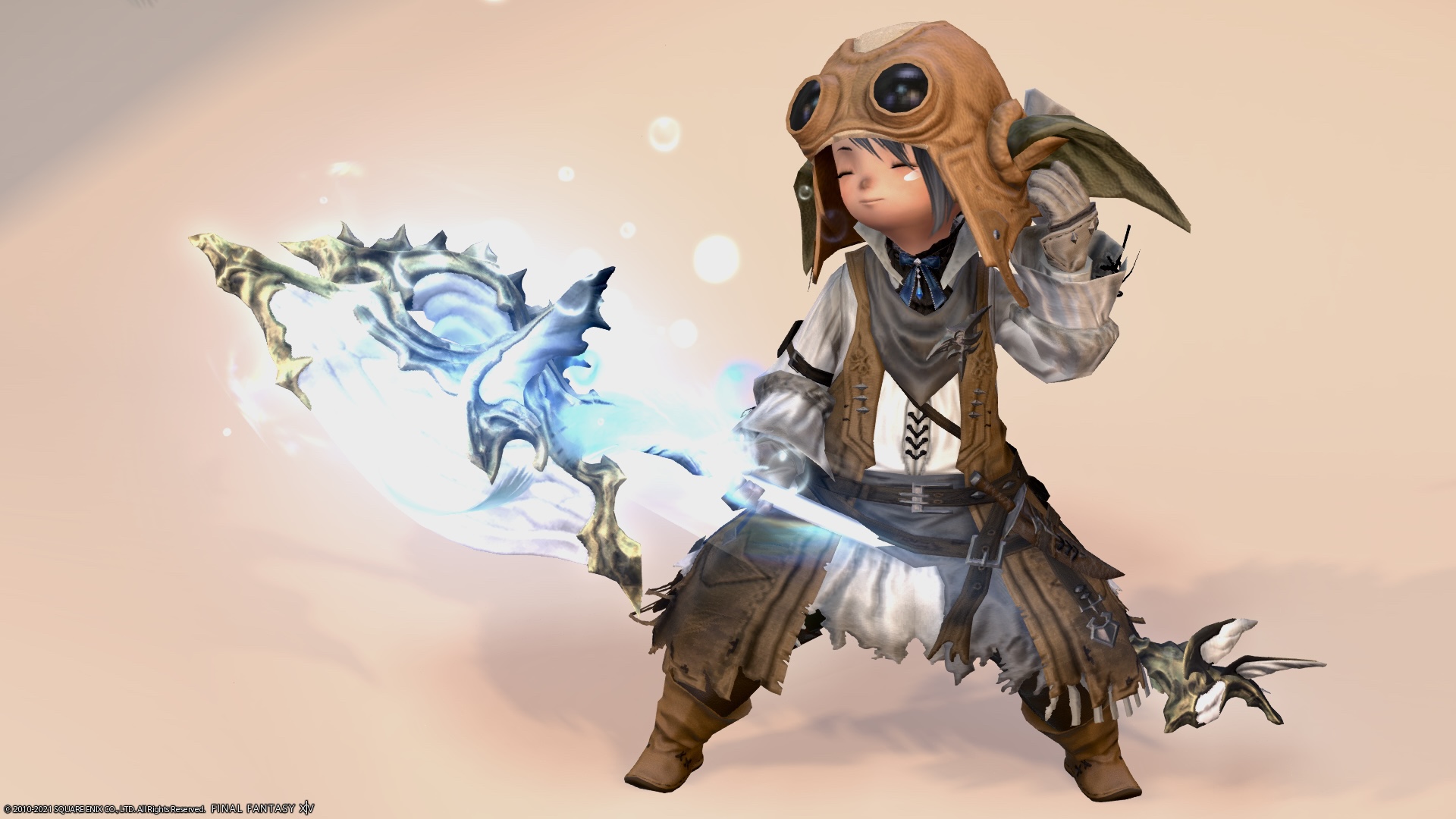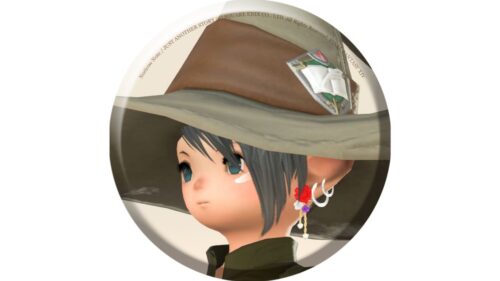 norirow
Moreover, I am glad that you can get it at a very low price!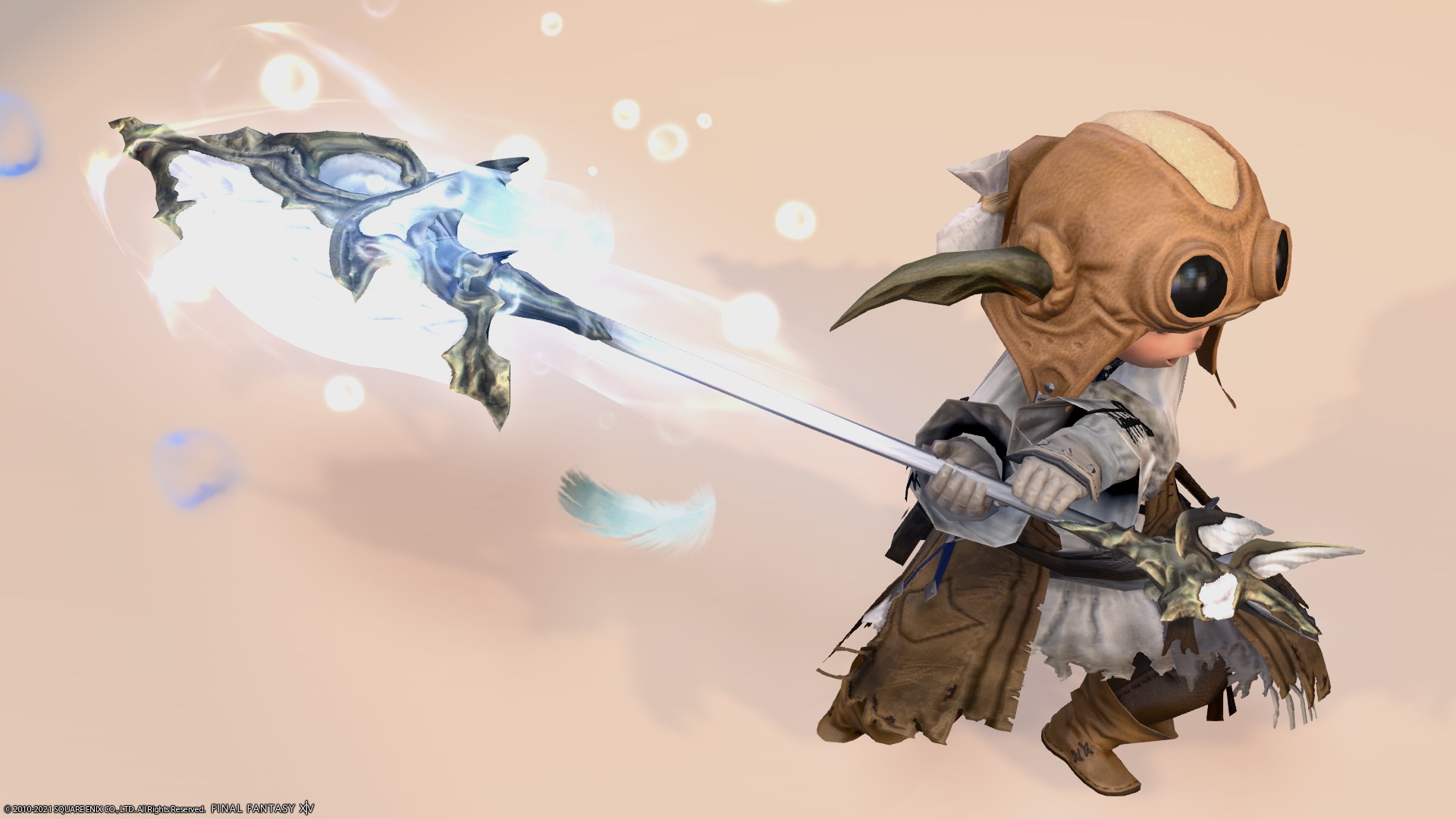 It's easy to get it, but I'm grateful for such a beautiful effect.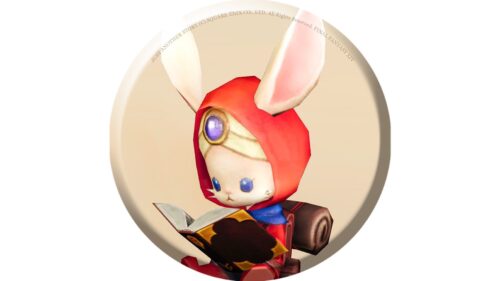 namingway
Since it can be equipped from Lv60, it is a series that is quite useful in the early stages of fashion.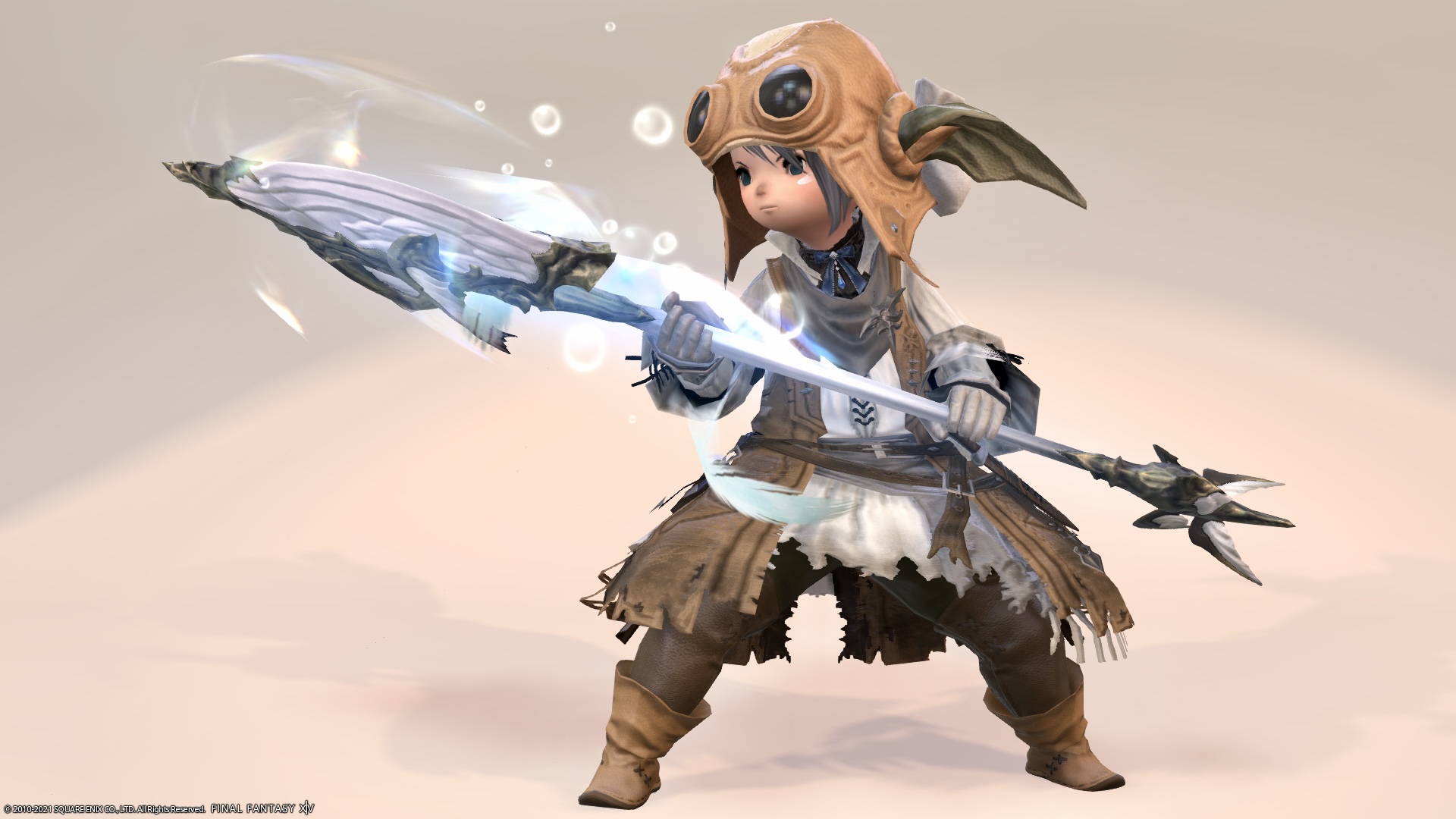 By the way, this is an ax, but it doesn't have a blade, so how do you attack it … just hit it?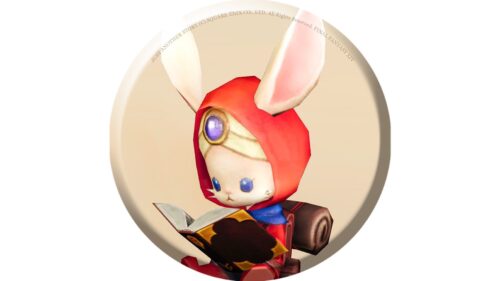 namingway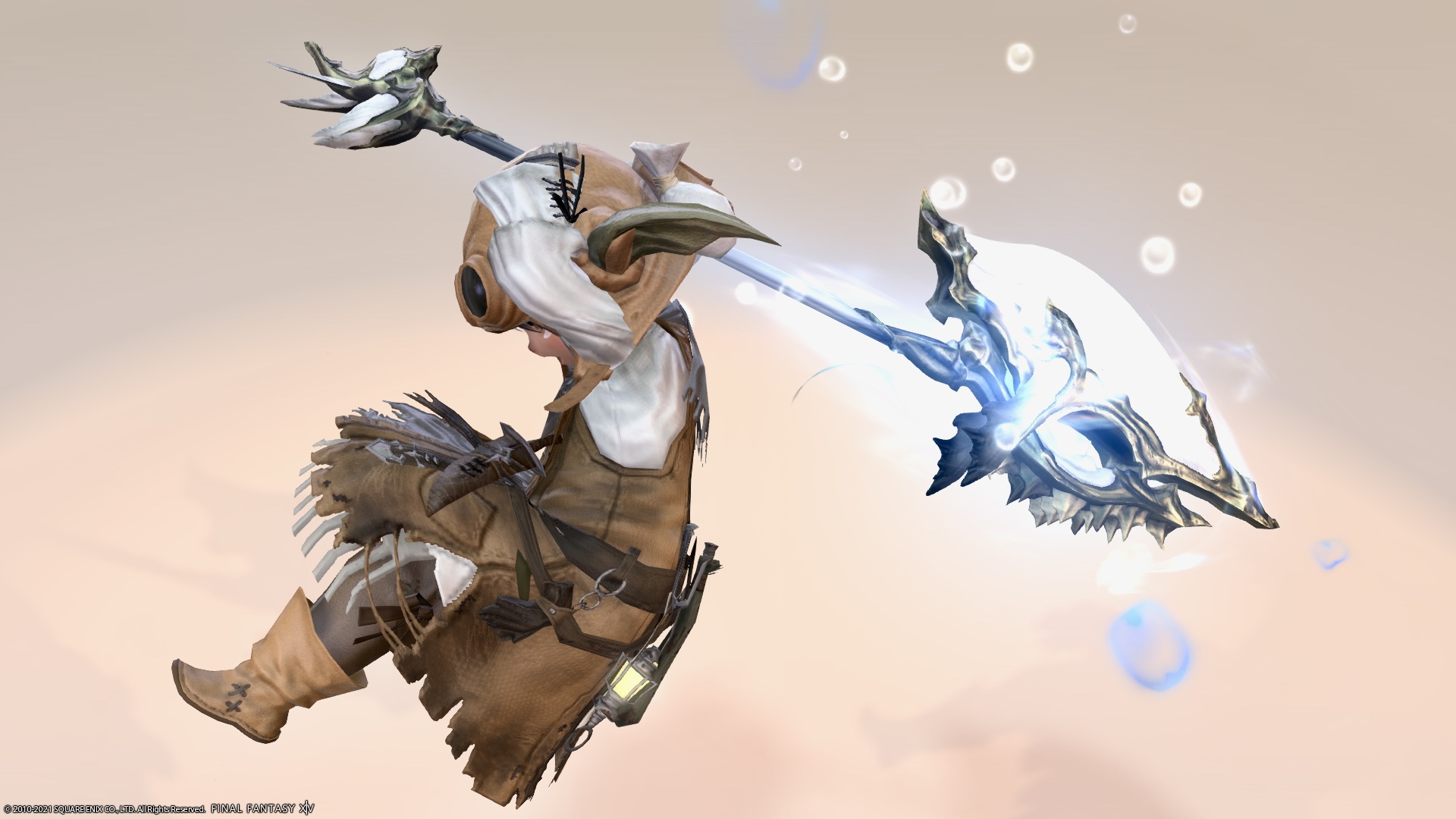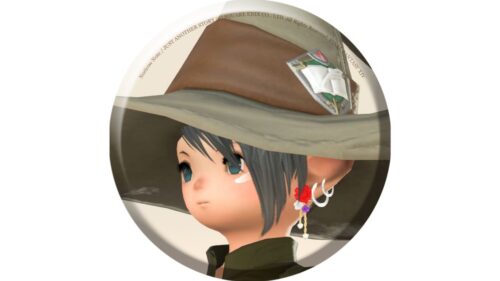 norirow
I'm sure I'll attack with an invisible ether blade!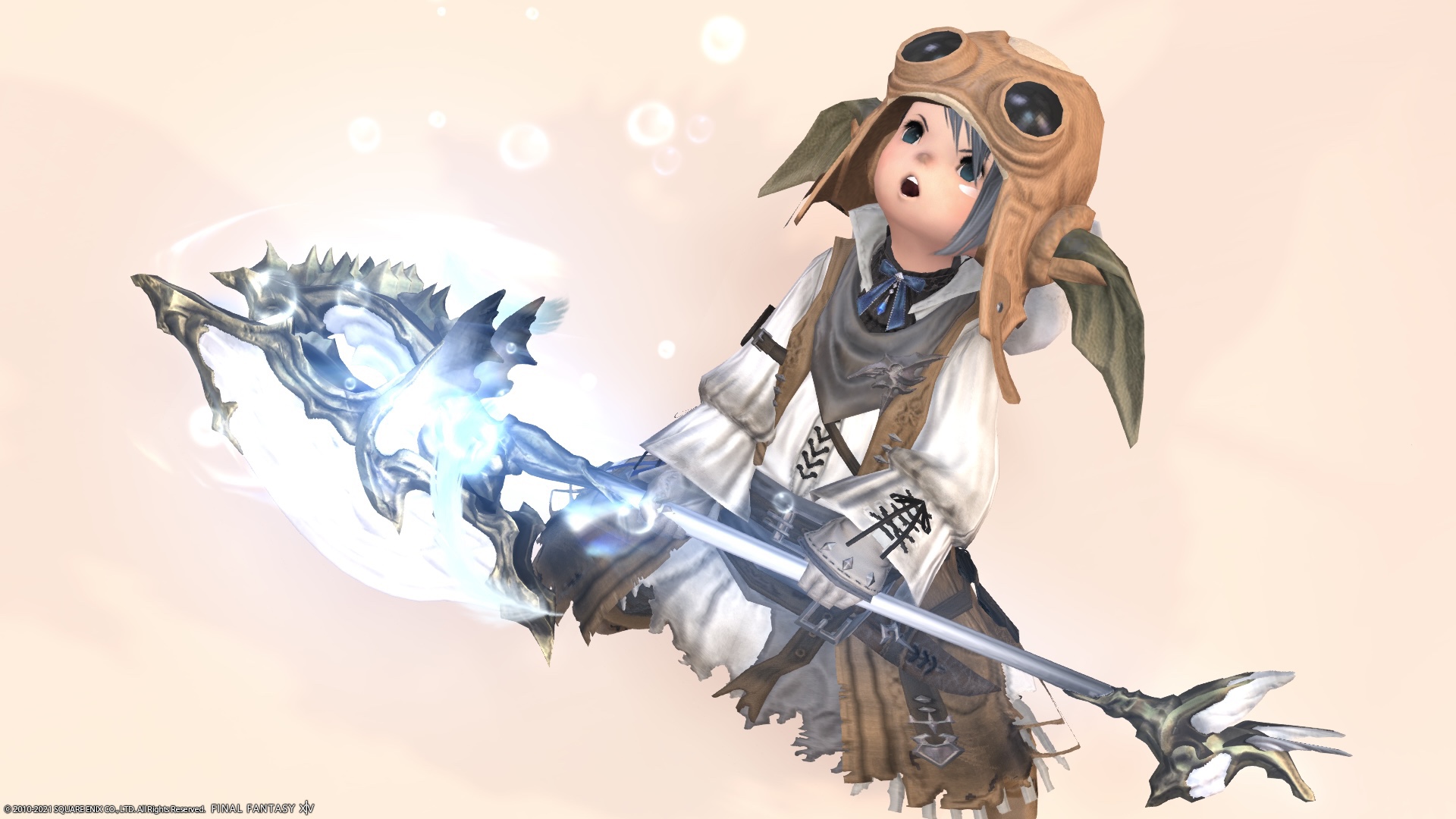 You forcibly solved it with your creativity, didn't you?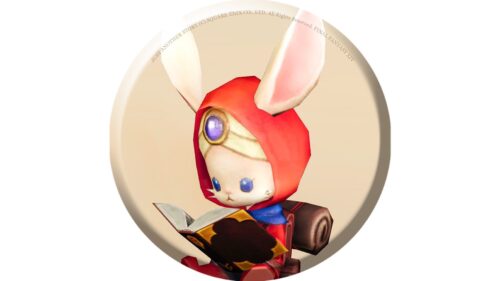 namingway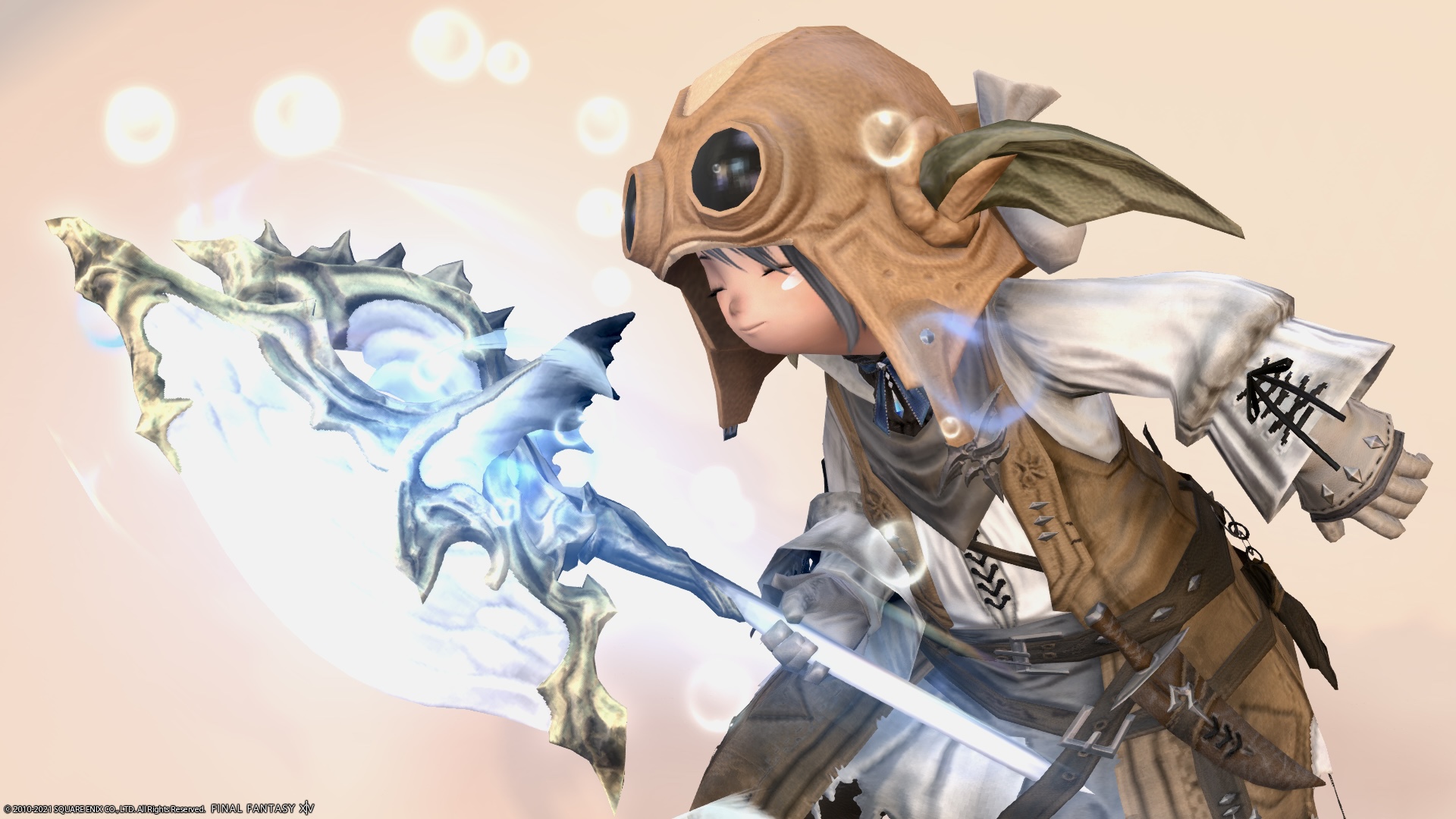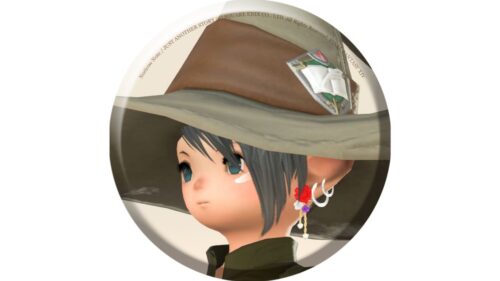 norirow
Video recording
I recorded the effect in the video!
So, it was a record of the shining Bismarck warrior axe "Endless Expanse Battleaxe".
Related records
Weapons from the Bismarck series