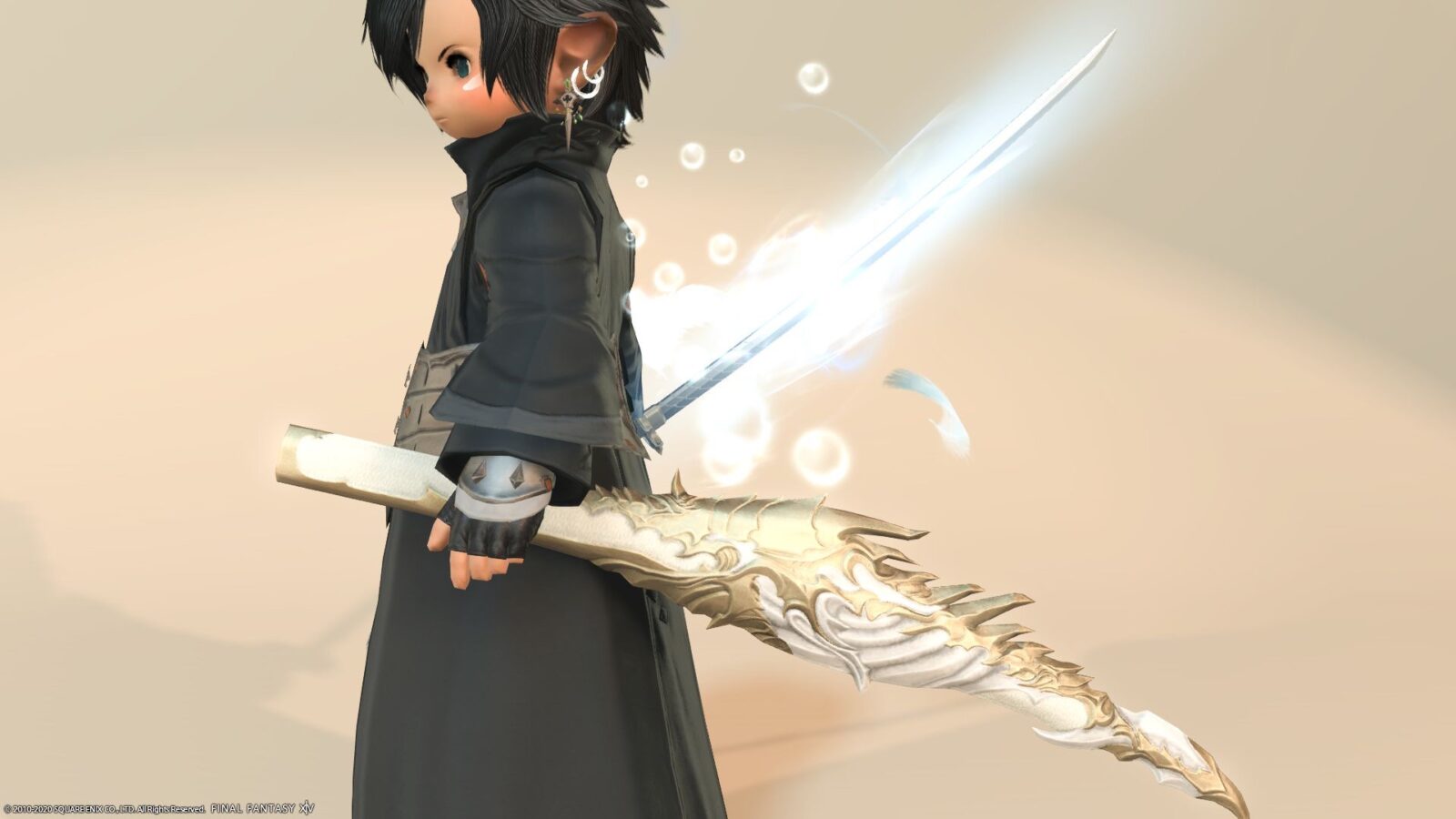 This is the shining samurai sword "Endless Expanse Katana" by Bismarck.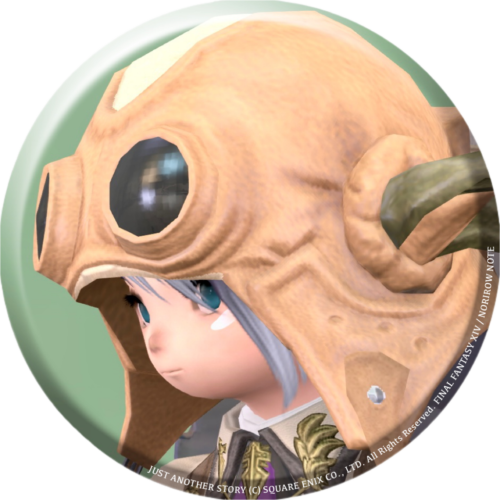 norirow
After all, all the weapons in this series are beautiful and nice!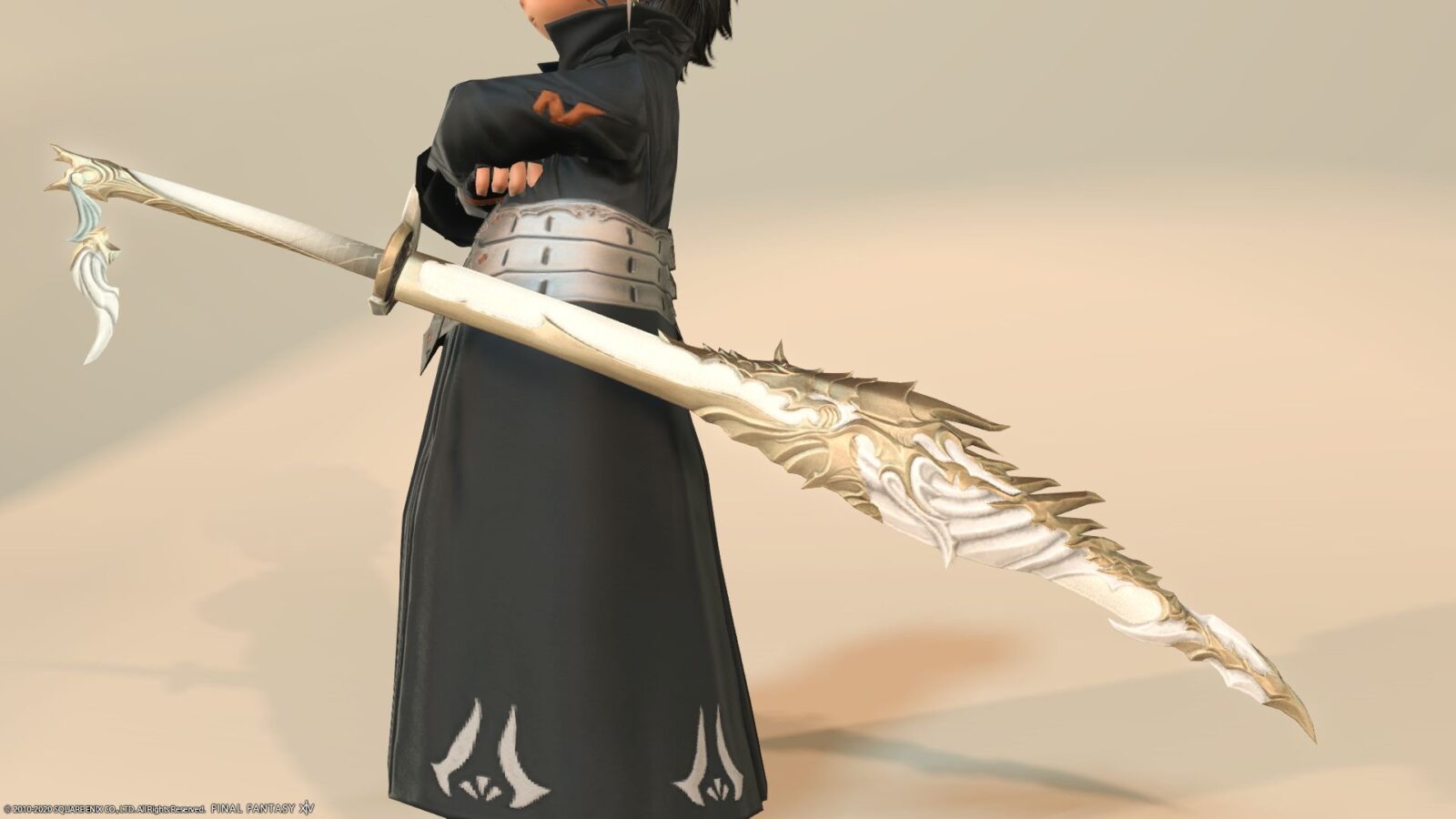 The scabbard is also luxuriously designed, with a voluminous decoration at the end.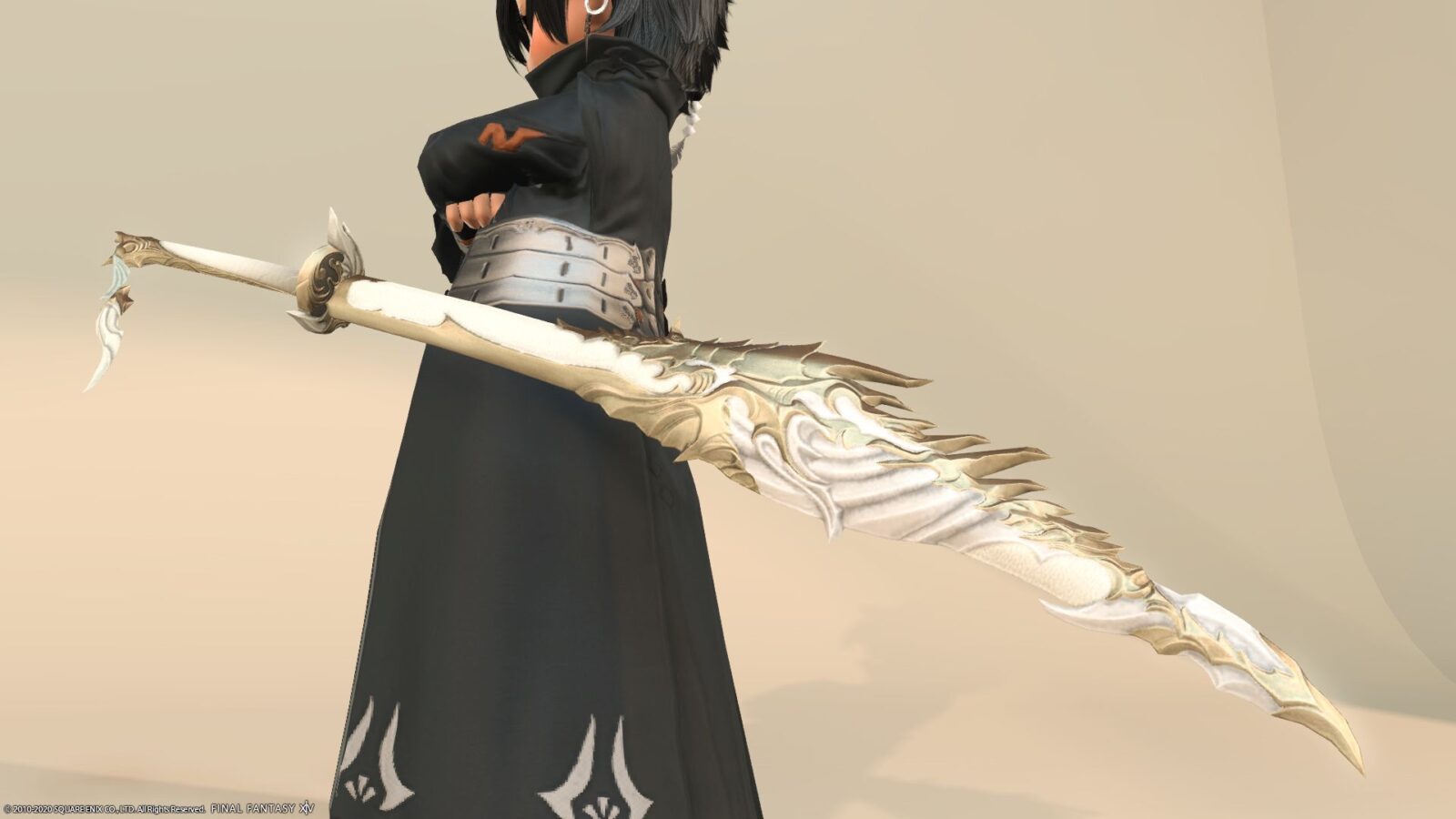 It glows when the sword is pulled out.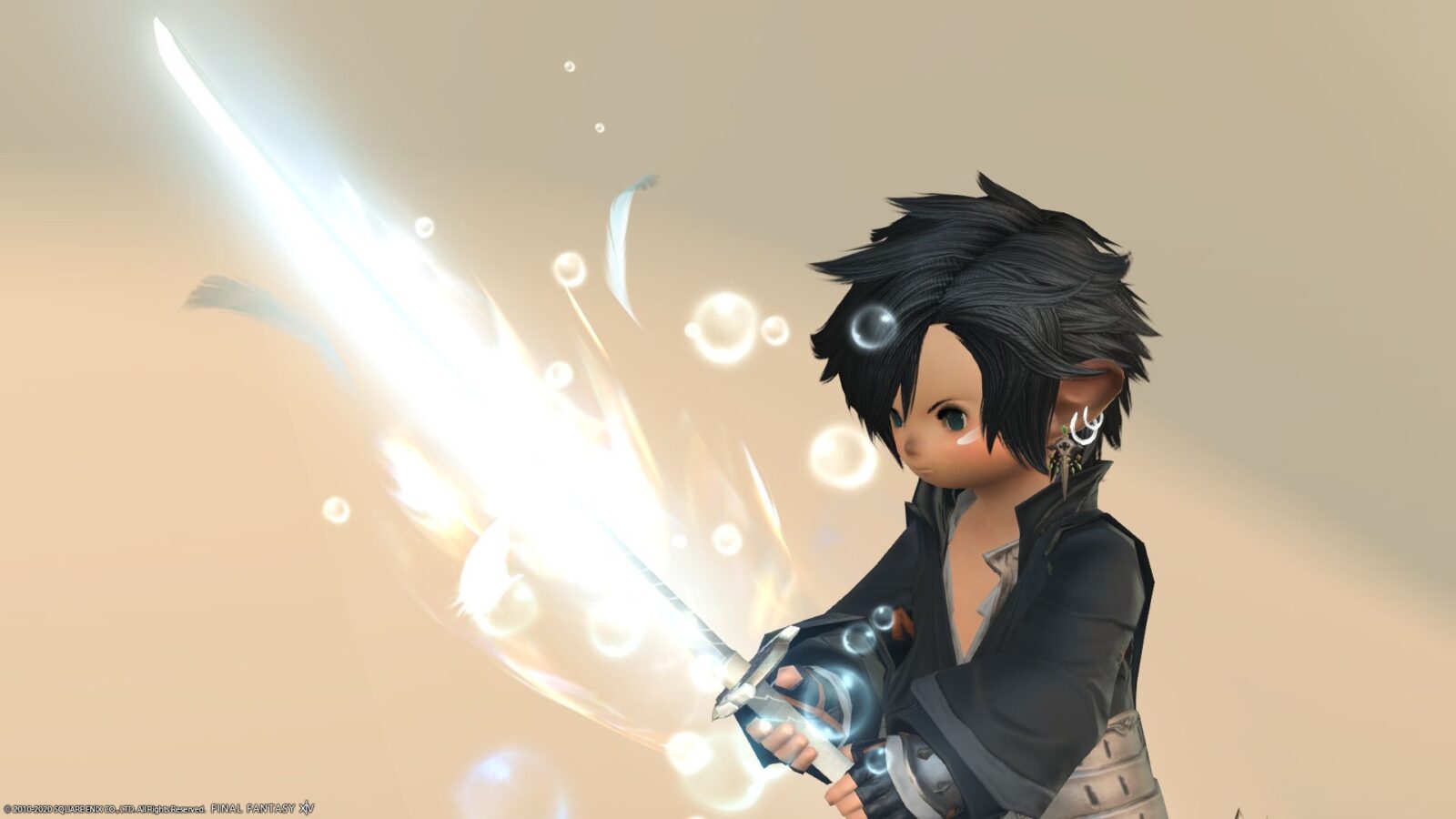 The bubbles and feathers are dancing and it's beautiful.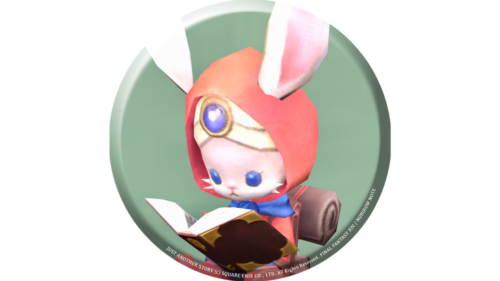 namingway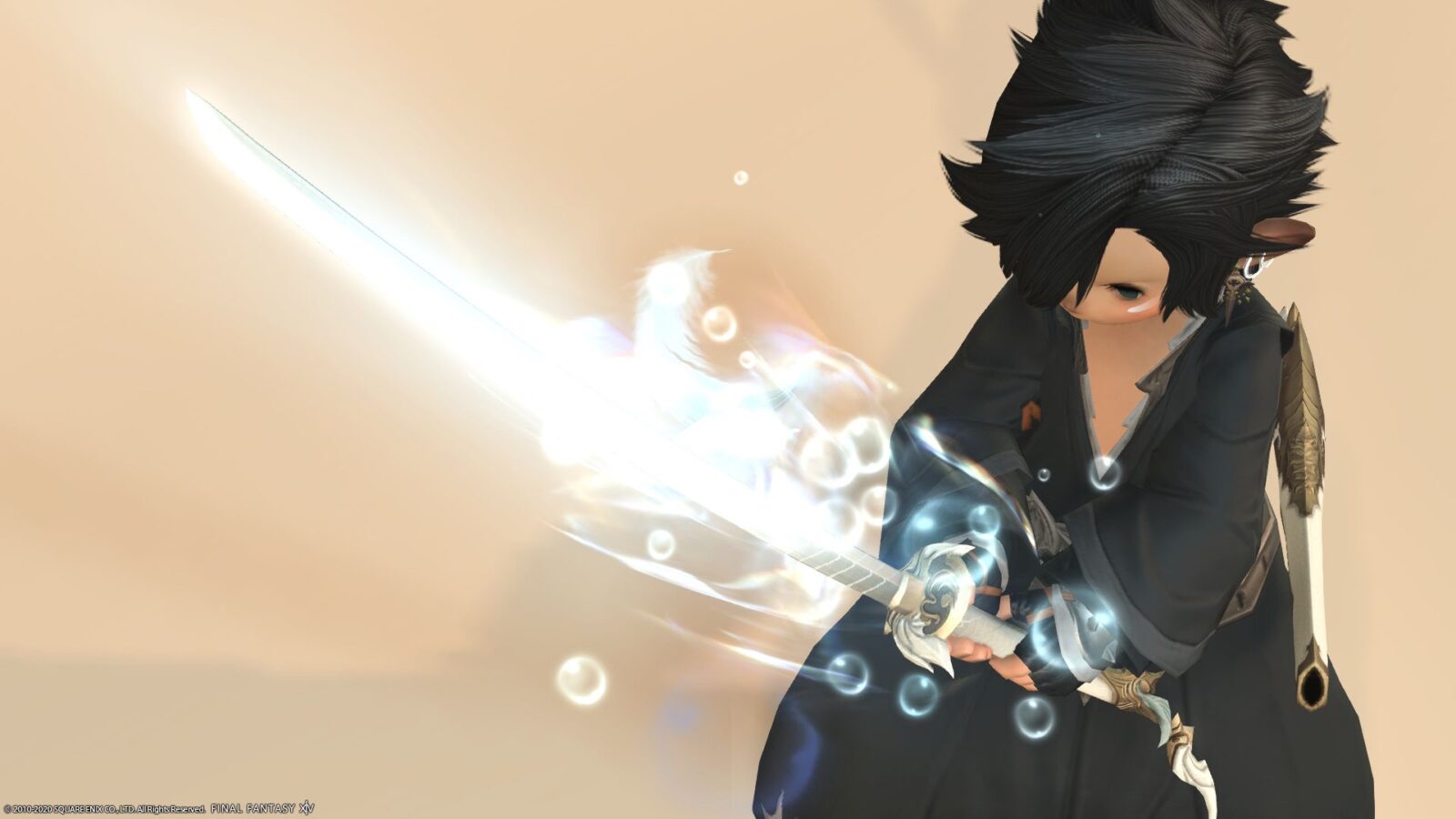 The pattern is a relatively simple design.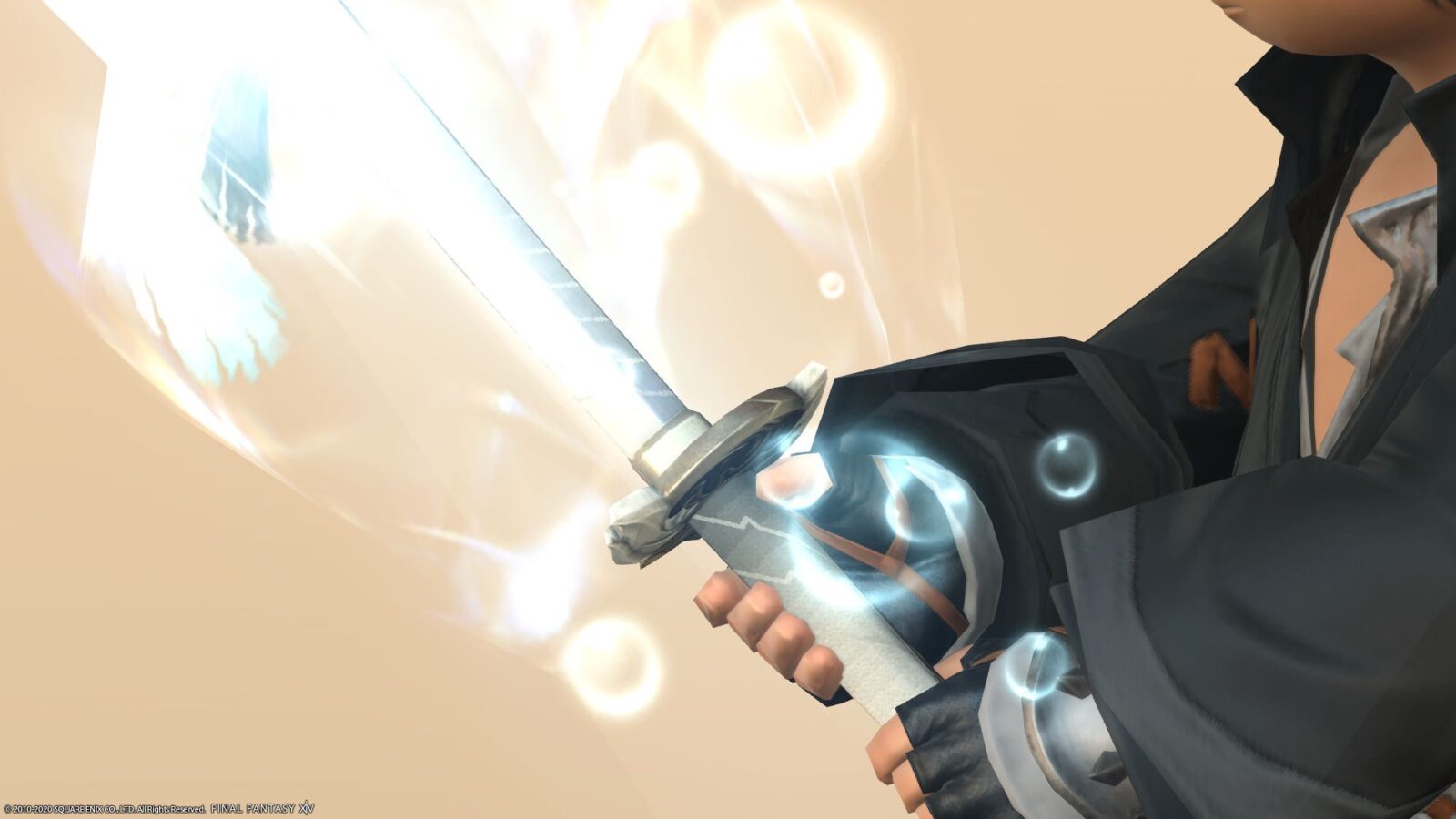 However, the string decoration hanging from the tip of the handle is a fashionable point.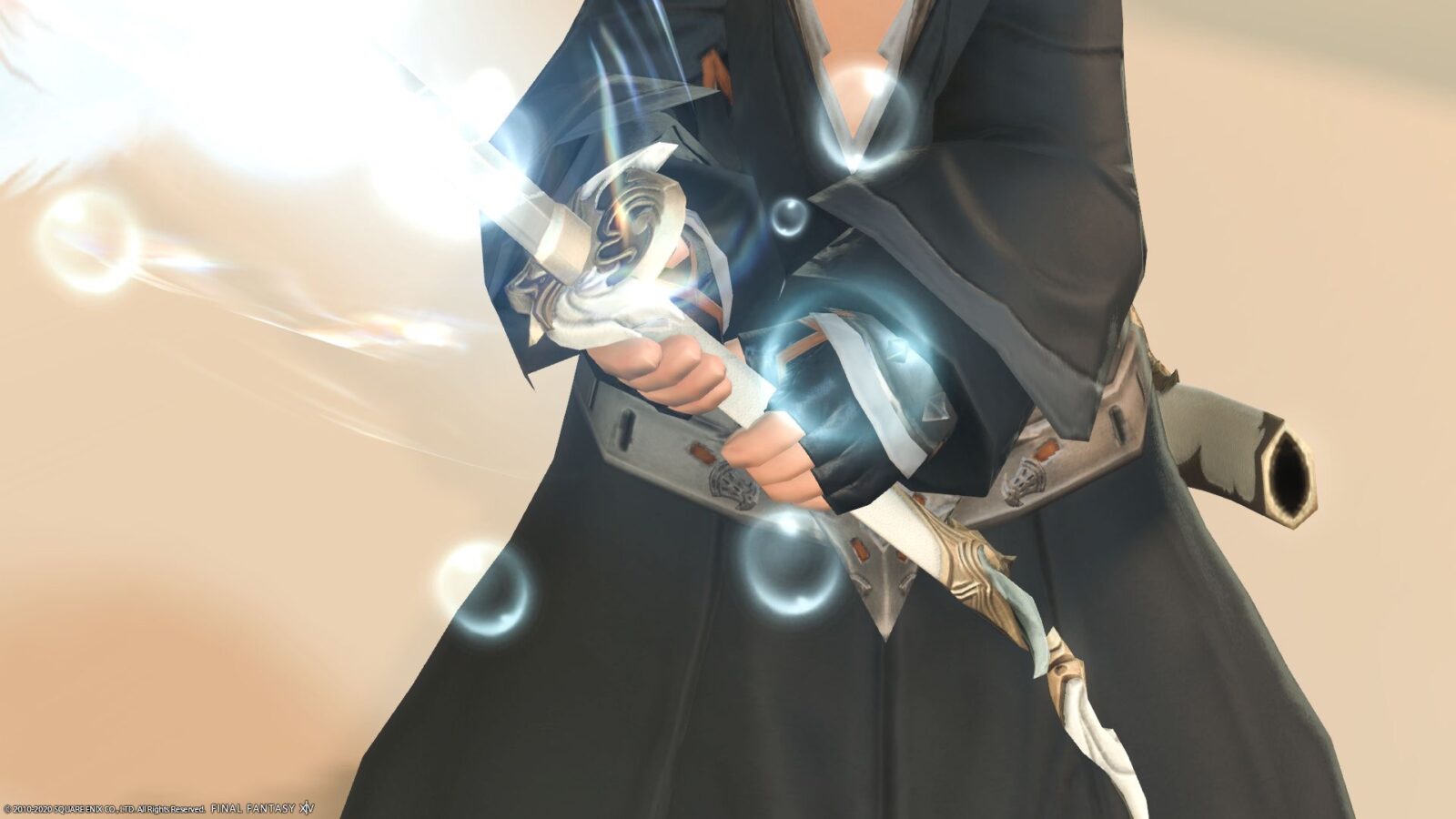 This "Endless Expanse Katana" is a crafter-made weapon, so you can purchase it on the market board. It is a blacksmith Lv60 production weapon, and it is available at a fairly low price.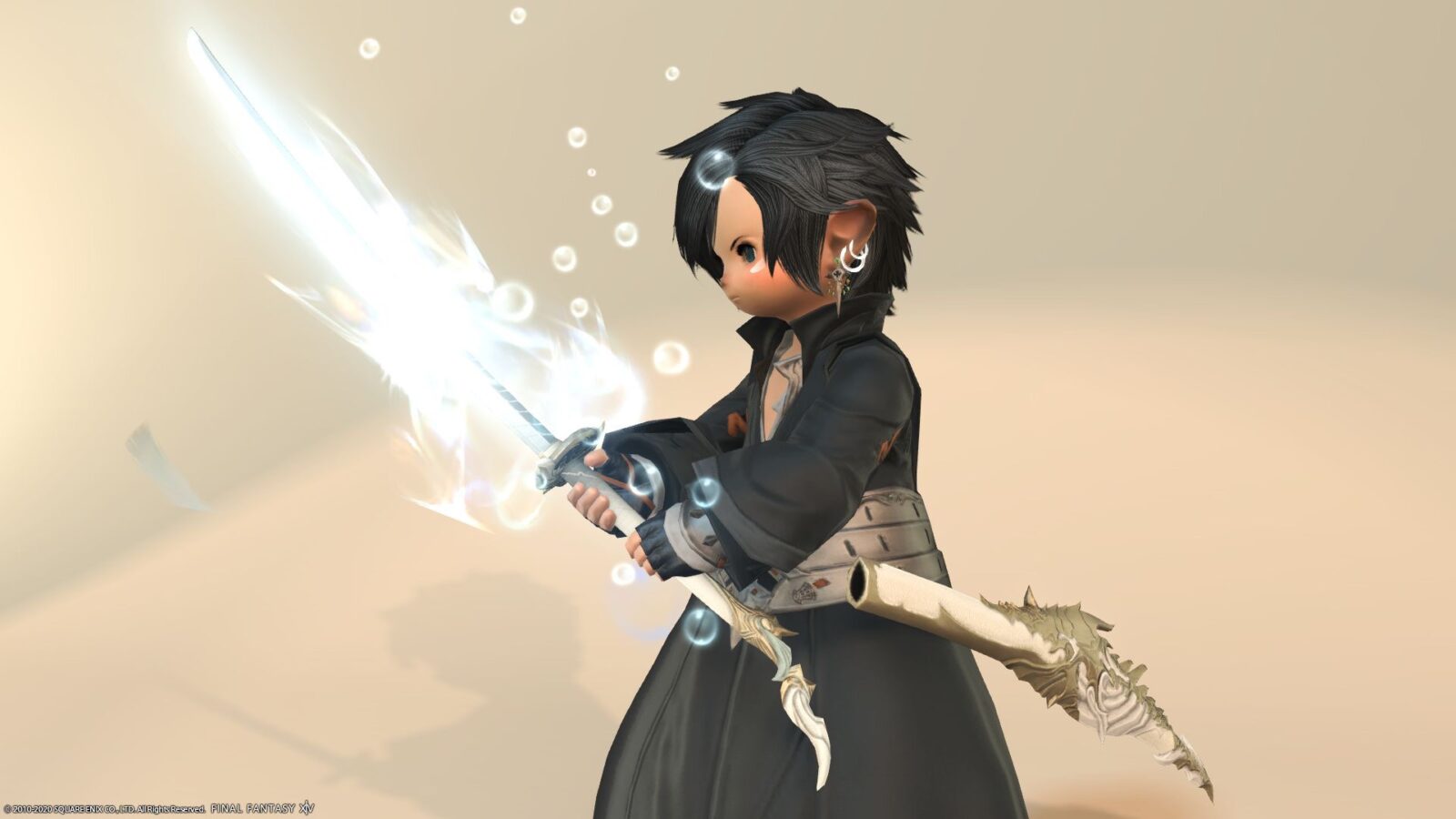 It's a sword that you can buy easily, but I'm grateful that it's so fashionable.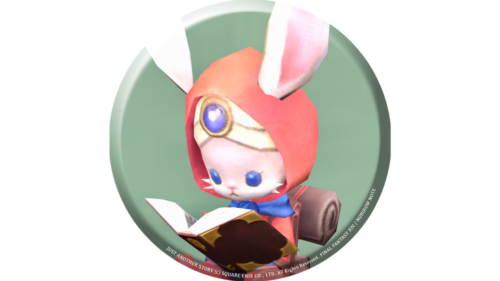 namingway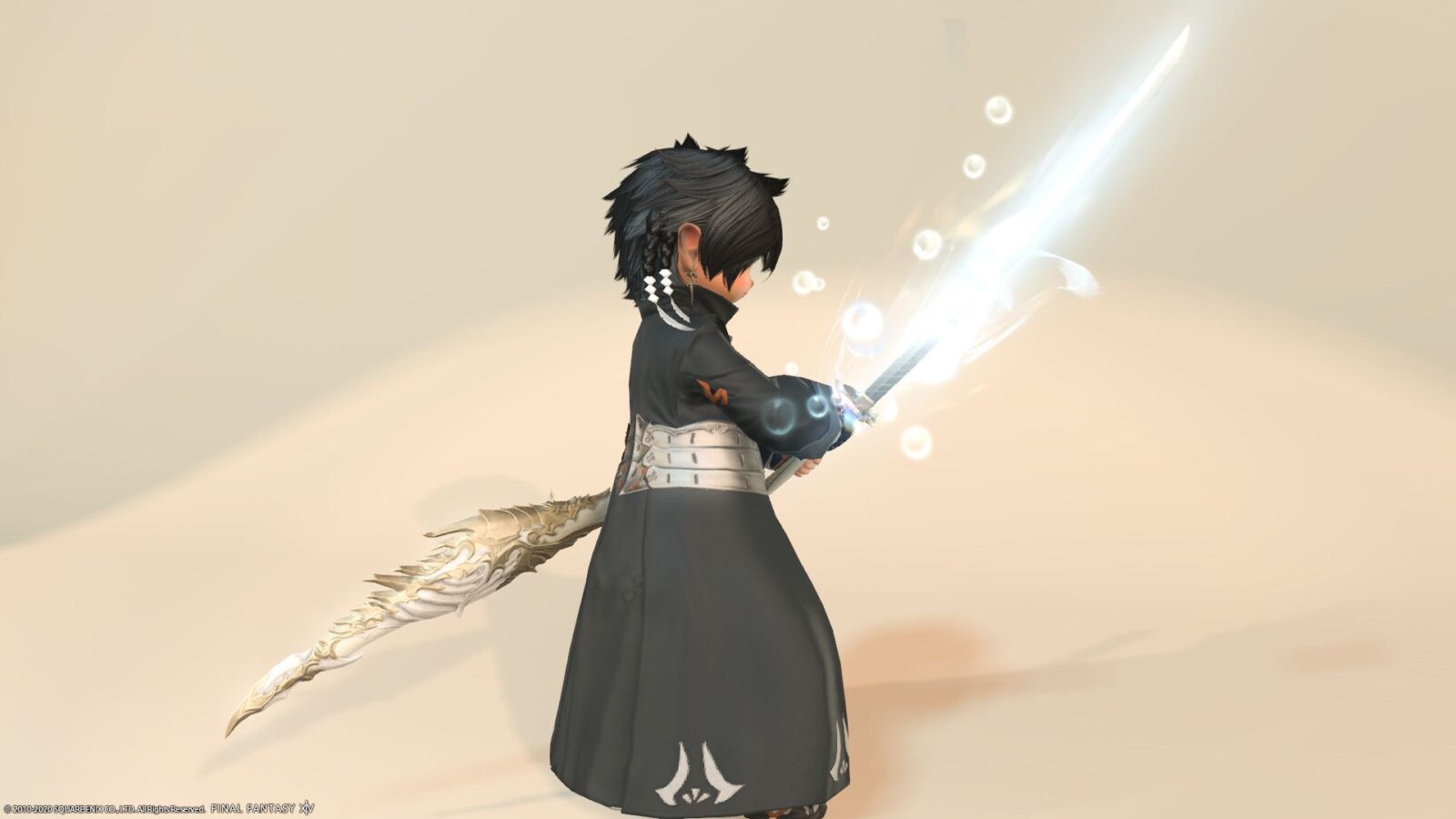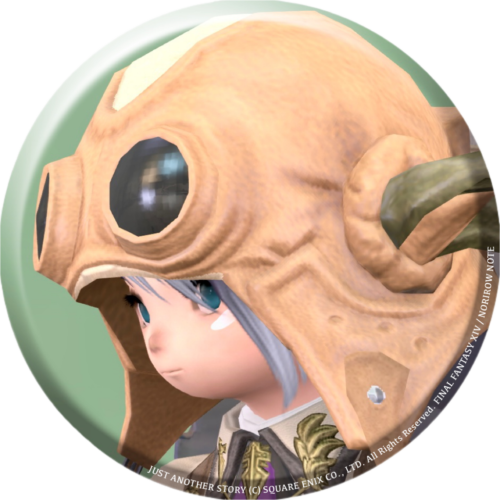 norirow
The cherry blossoms, bubbles, and feathers fit together! Beautiful!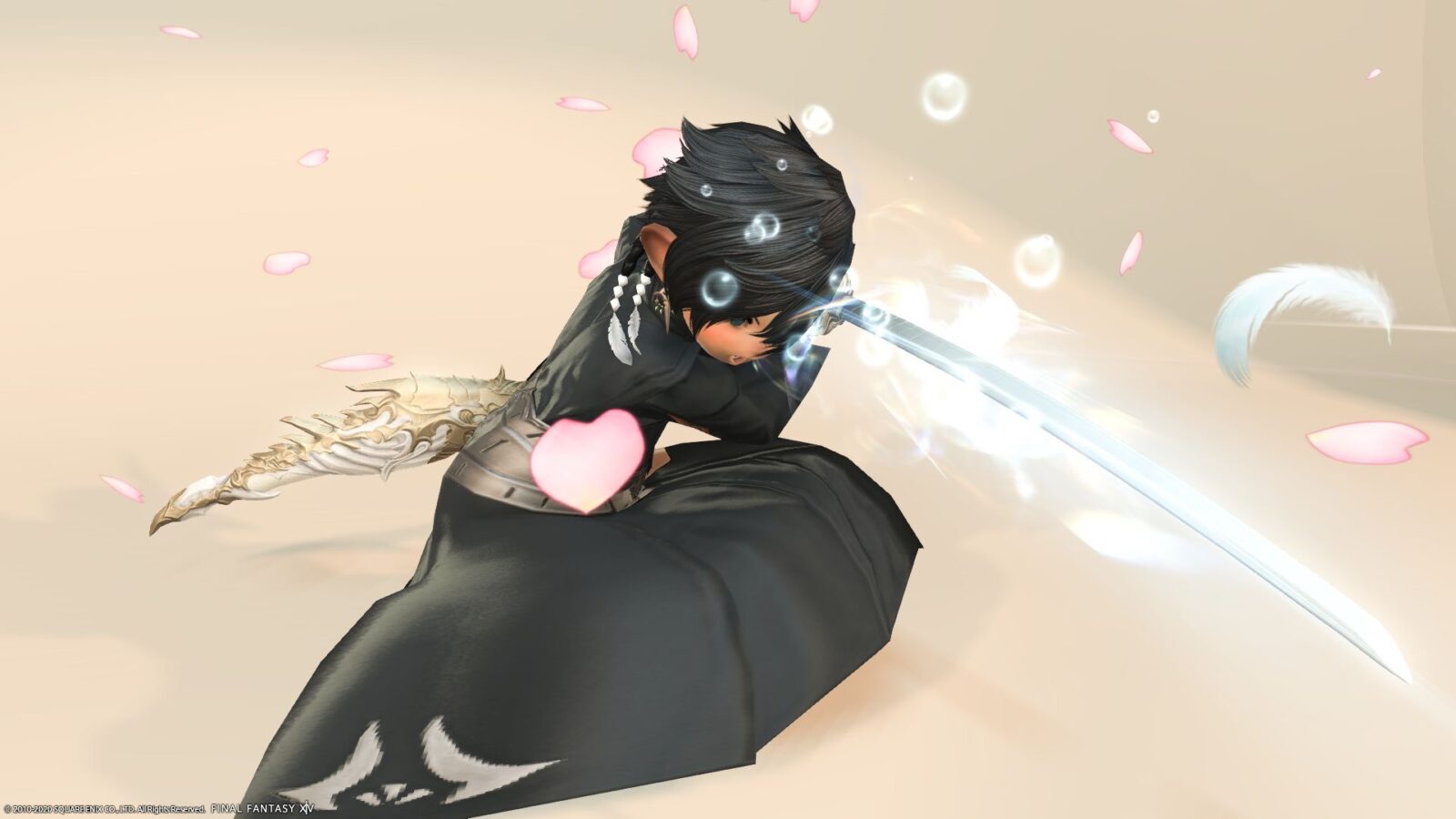 So, it was a record of Bismarck's samurai weapon "Endless Expanse Katana".
▼ Check out the video to see how the wings and bubbles dance!
Related records
Weapons from the Bismarck series