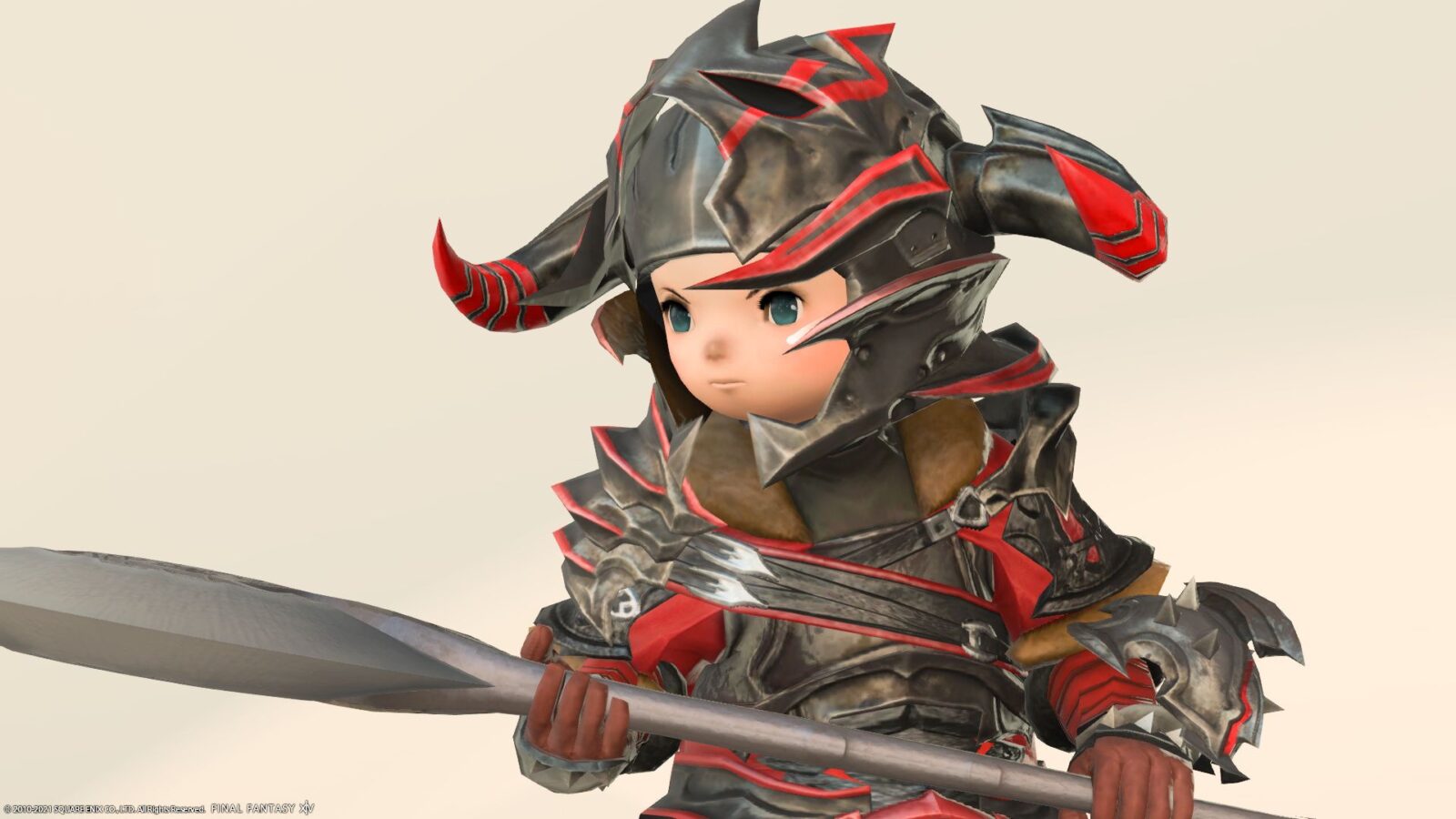 This is the "Warrior" series of Vintage Equipment that is a different color from the warrior's AF1 equipment "Fighter" series.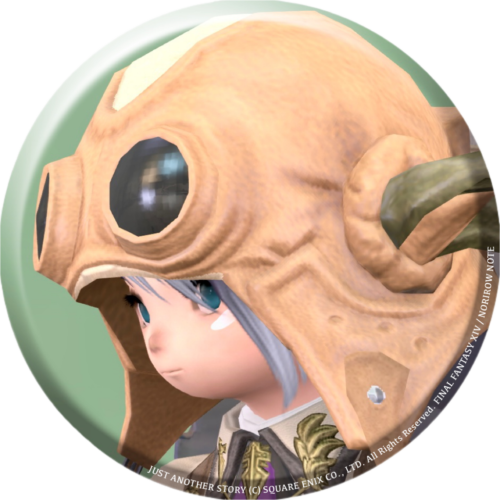 norirow
It's a bit more vivid red than the "Fighter" series.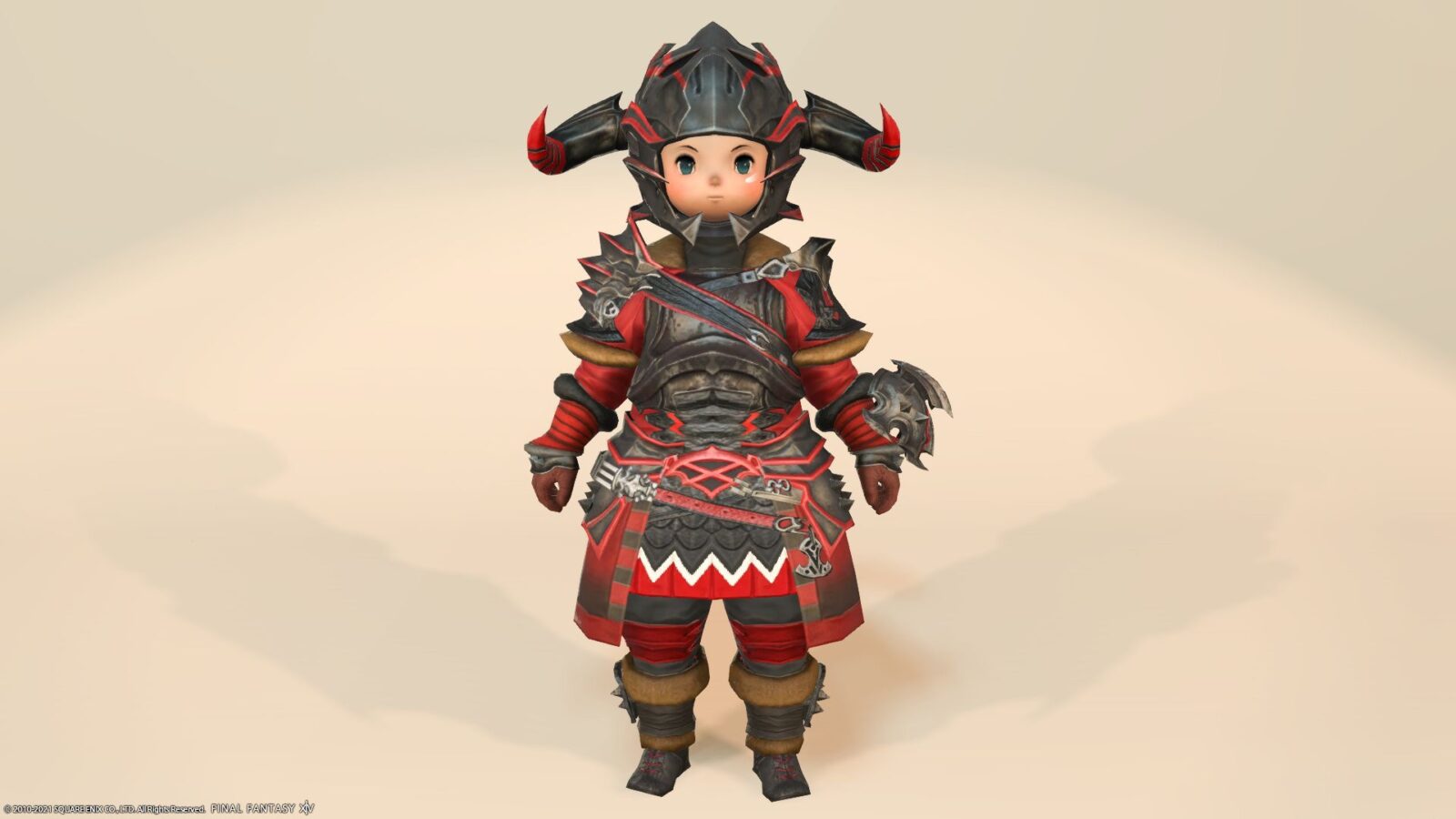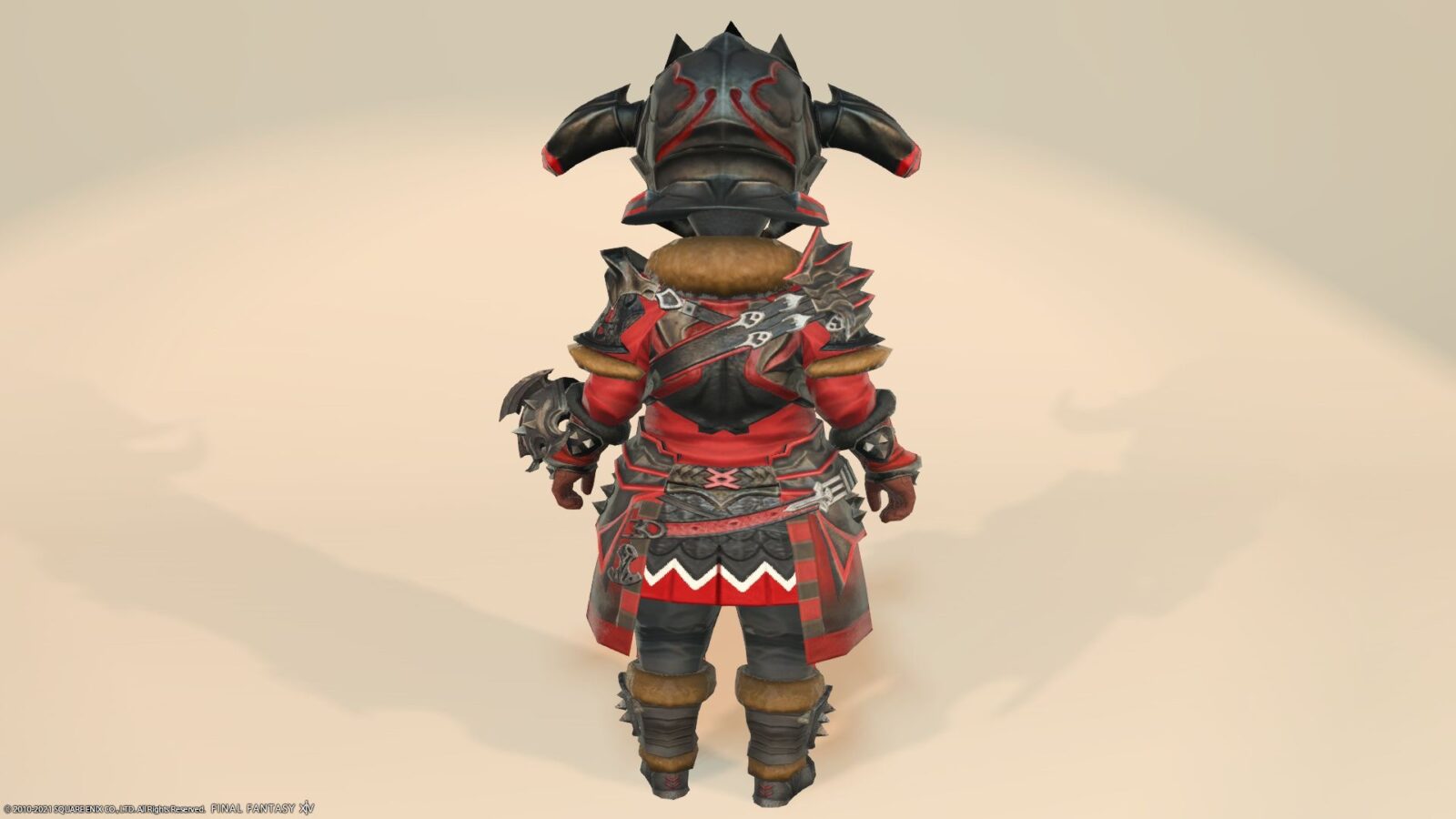 Warrior series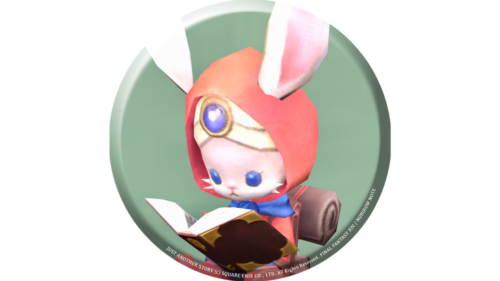 namingway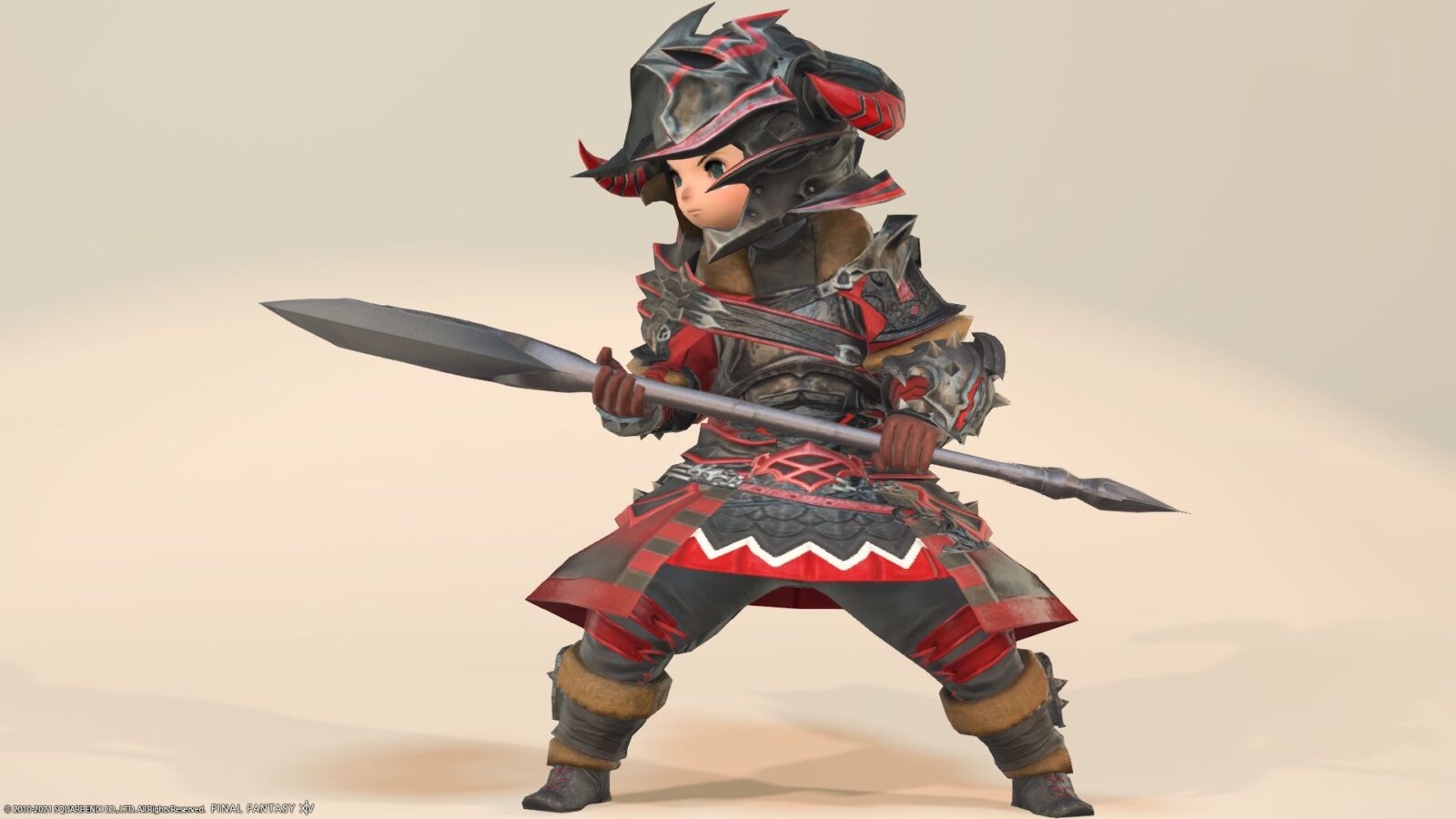 The face shield can be opened and closed for the head equipment.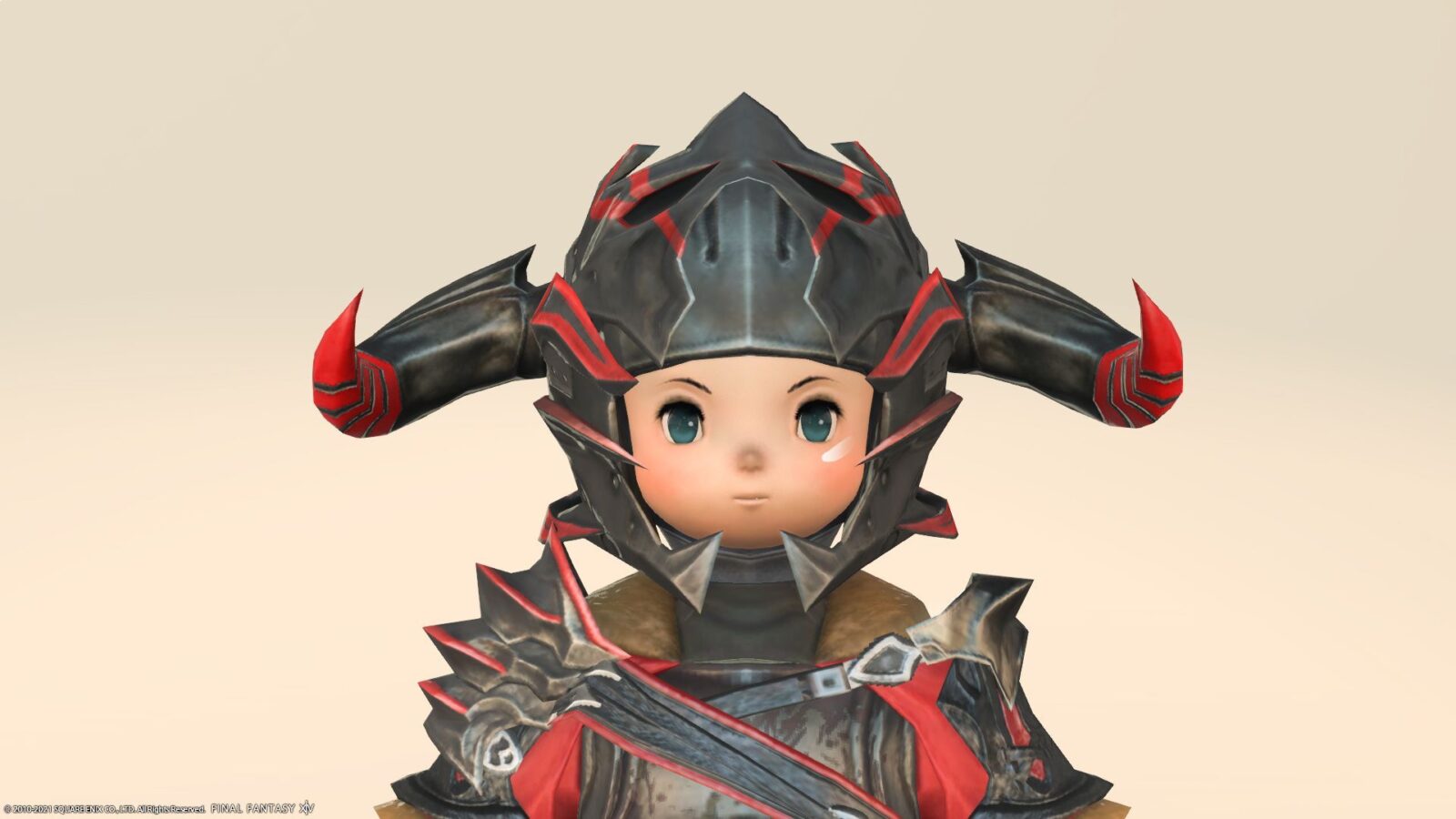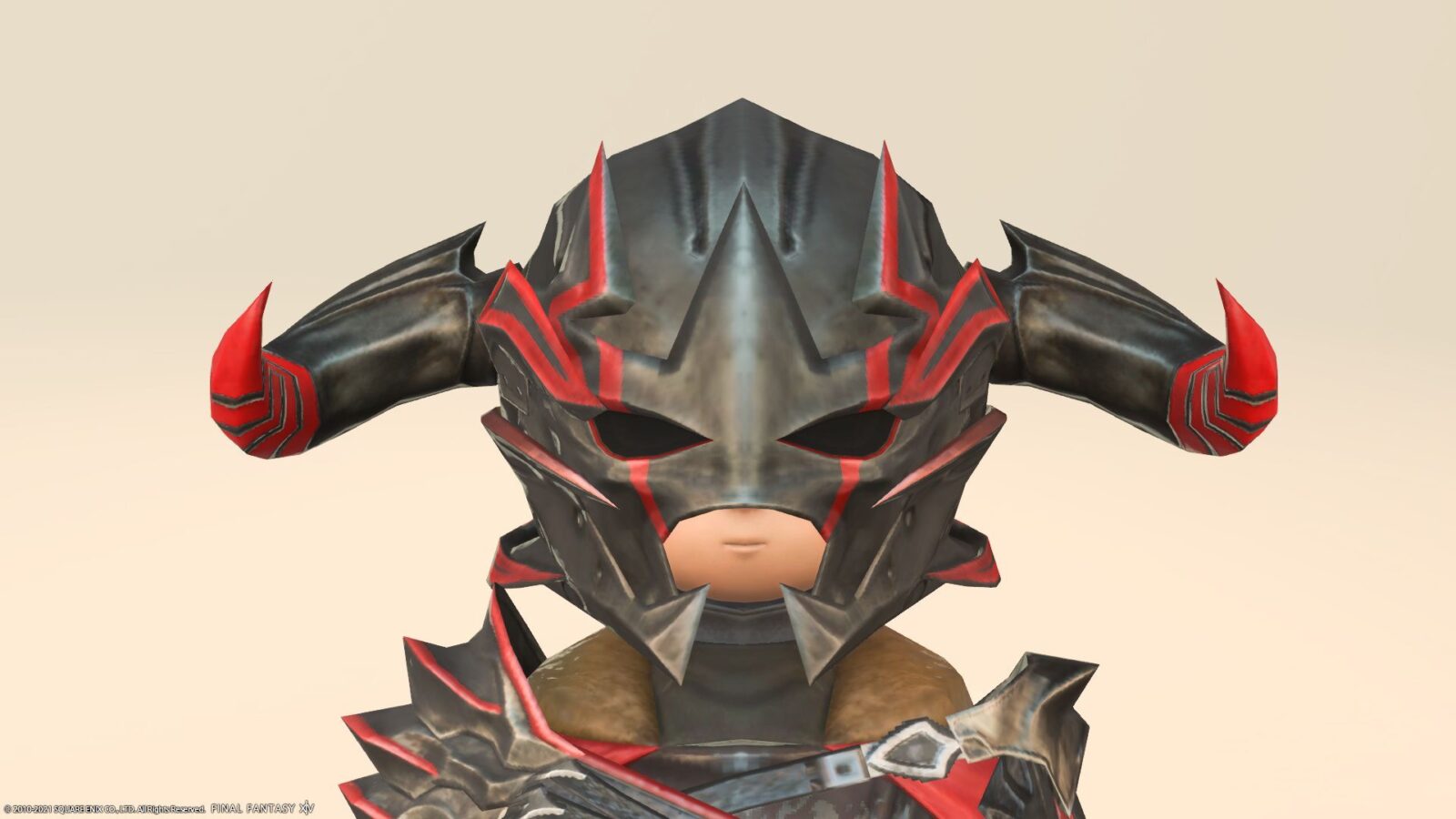 After all, it's ridiculous when Lalafell wears a helmet like this.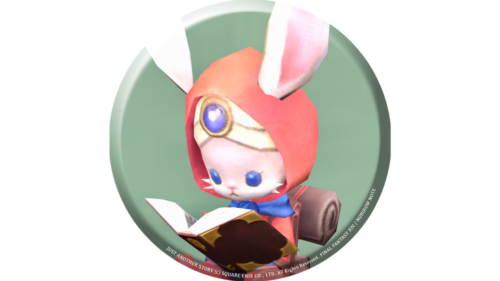 namingway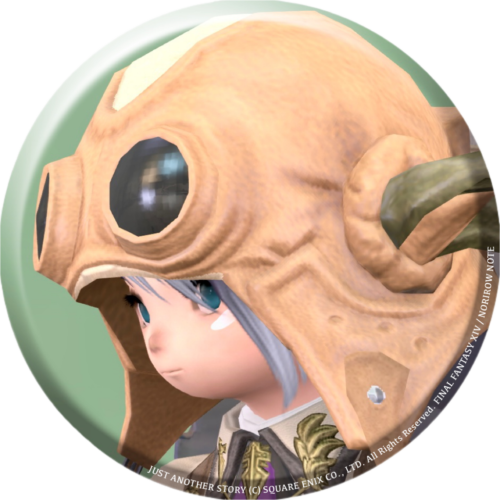 norirow
Isn't it a little cool when viewed from an angle? 💦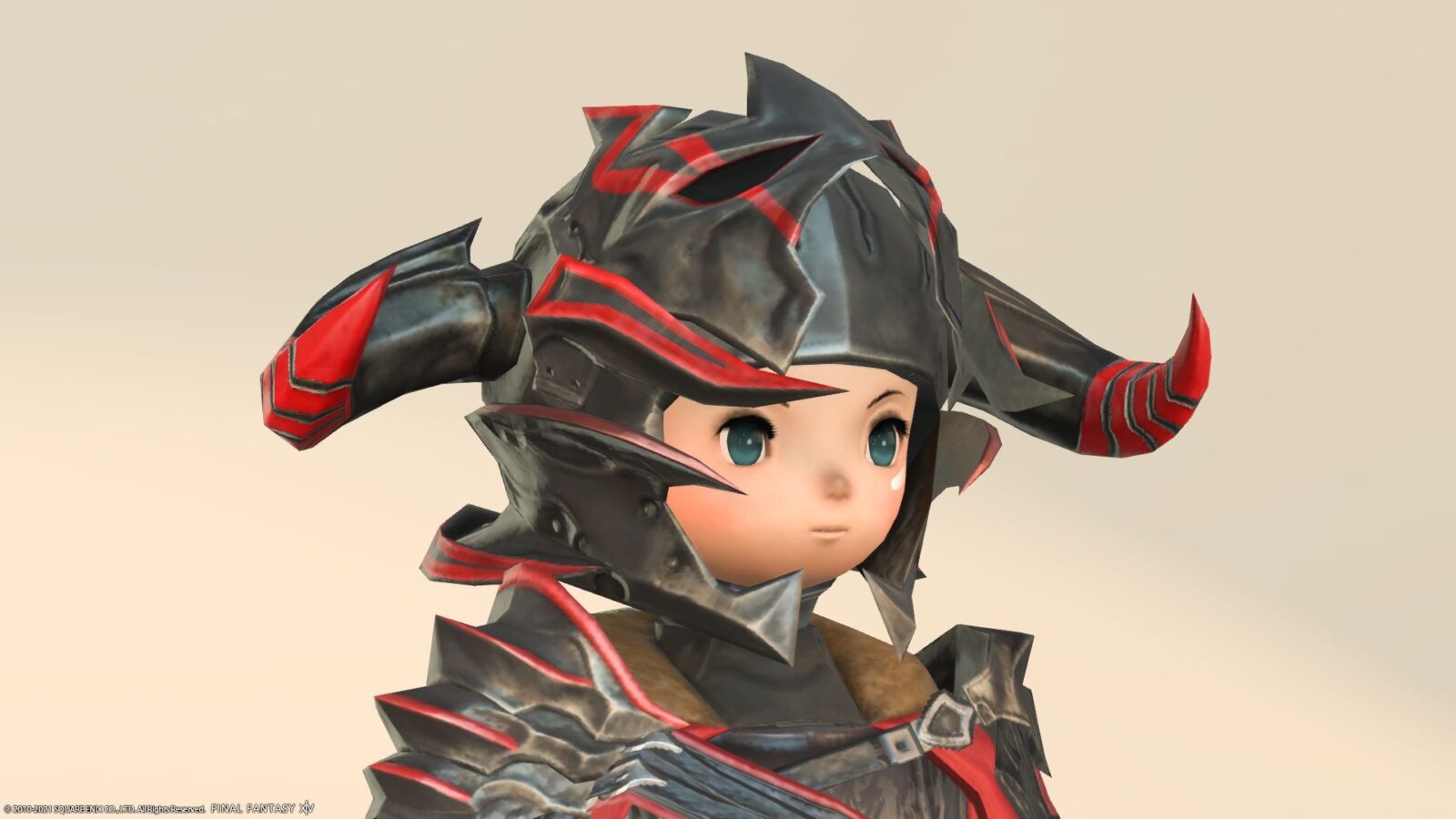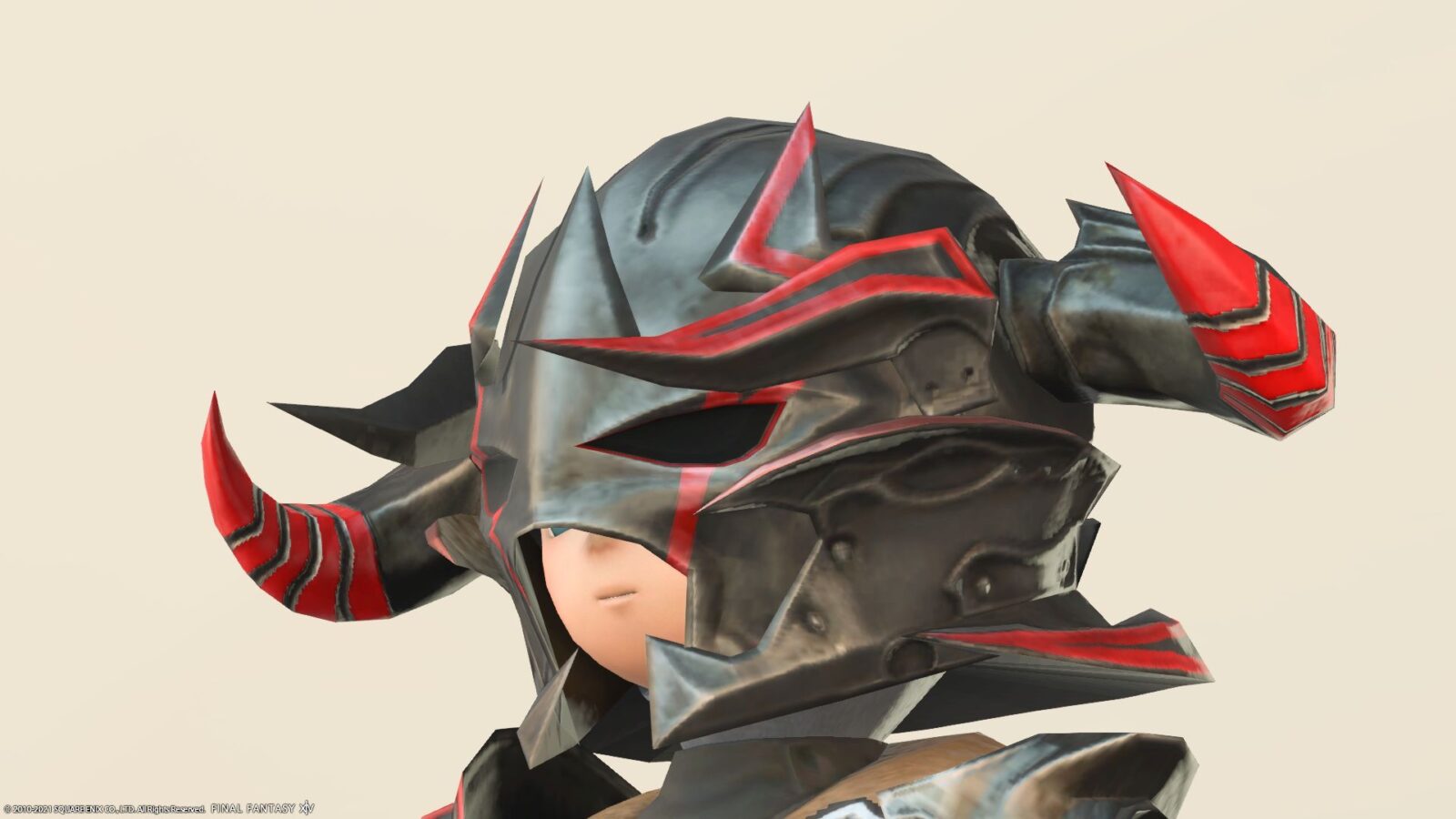 While the "Fighter" series seemed a little worn out, this "Warrior" series has a glossy feel like a new one.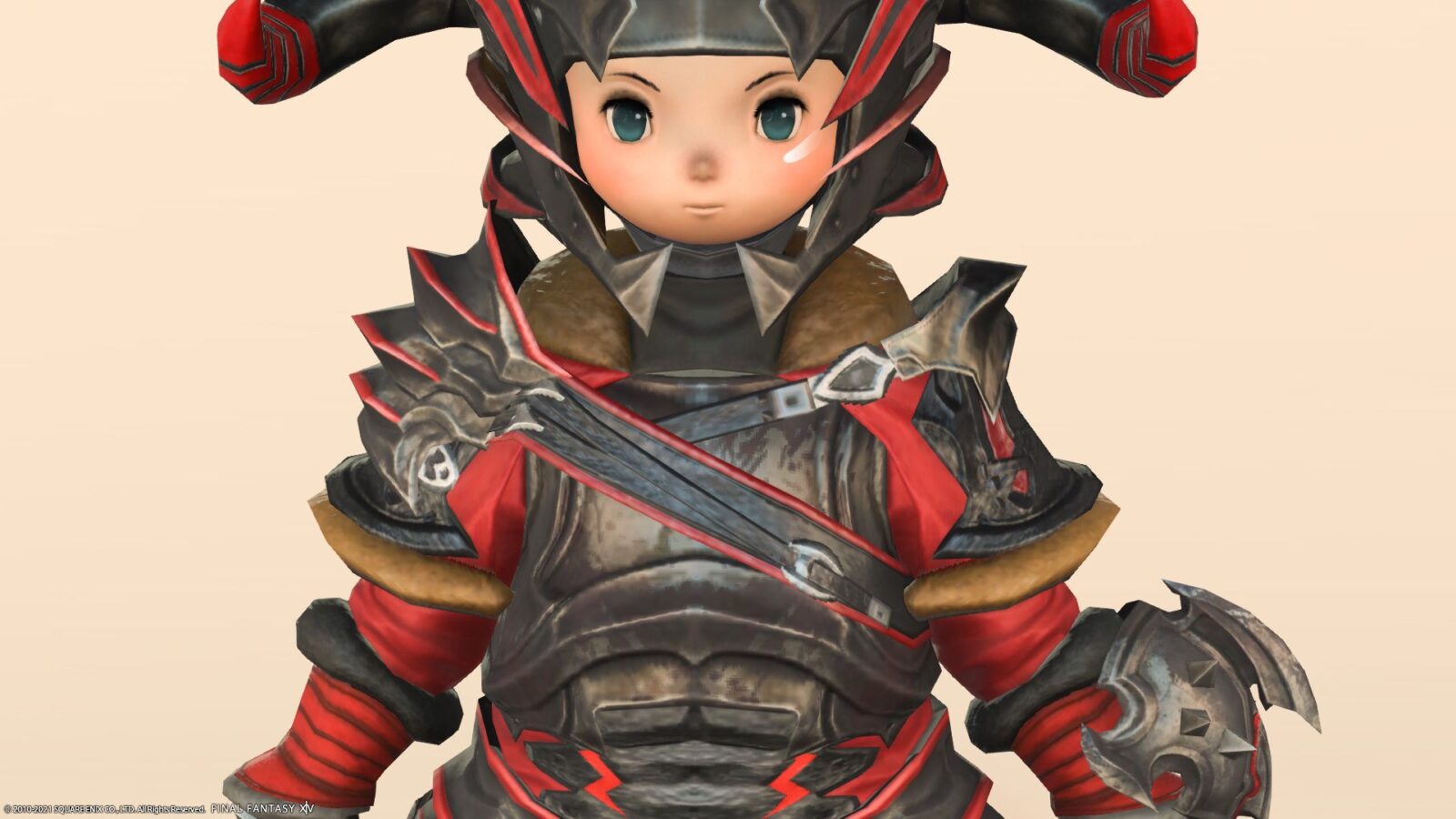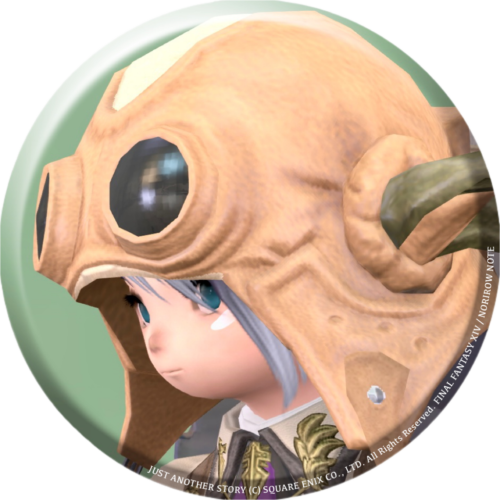 norirow
The armor on my left hand is likely to be a weapon.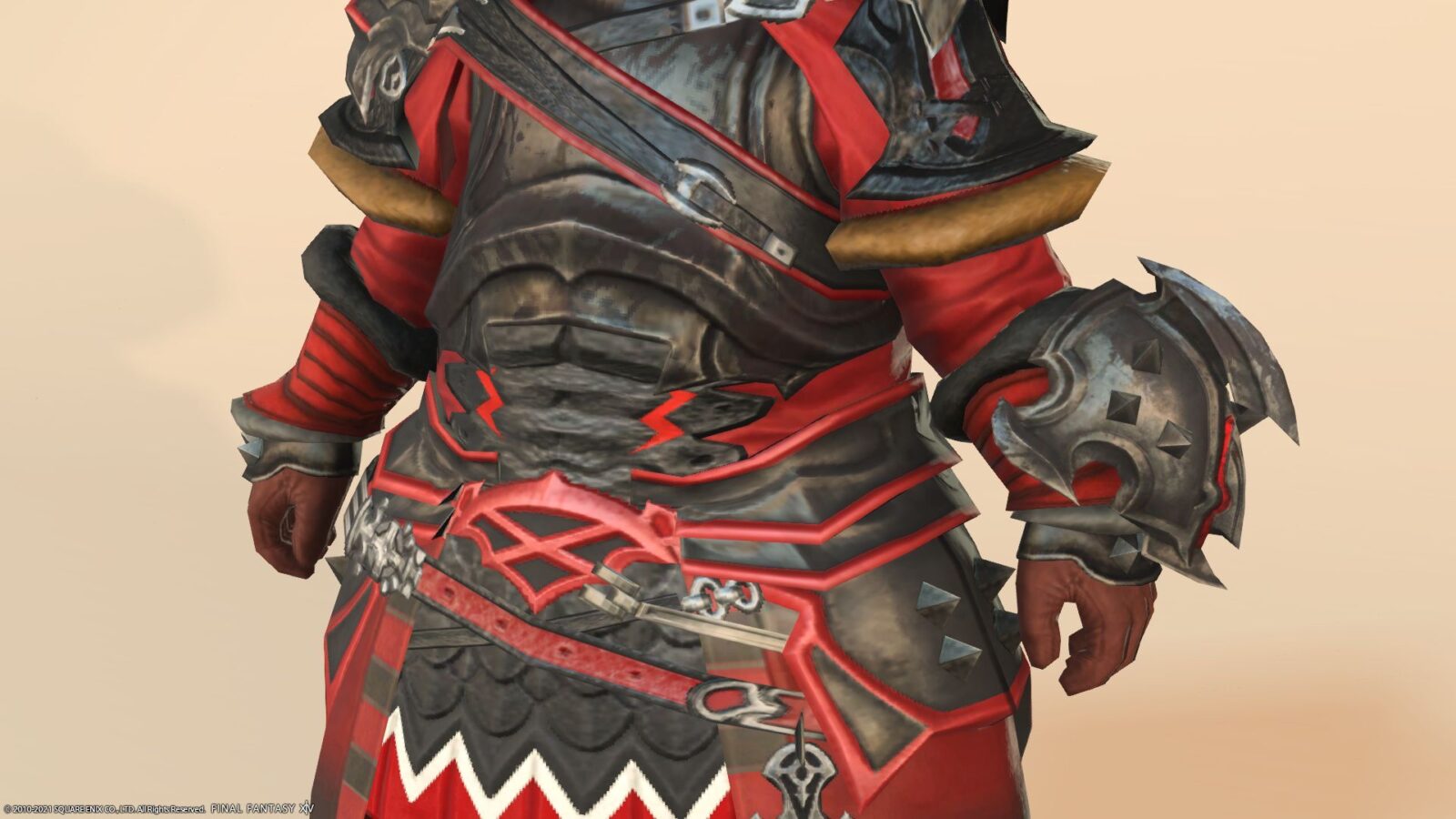 This "Warrior" series can be obtained from Warrior Job Quest Lv50.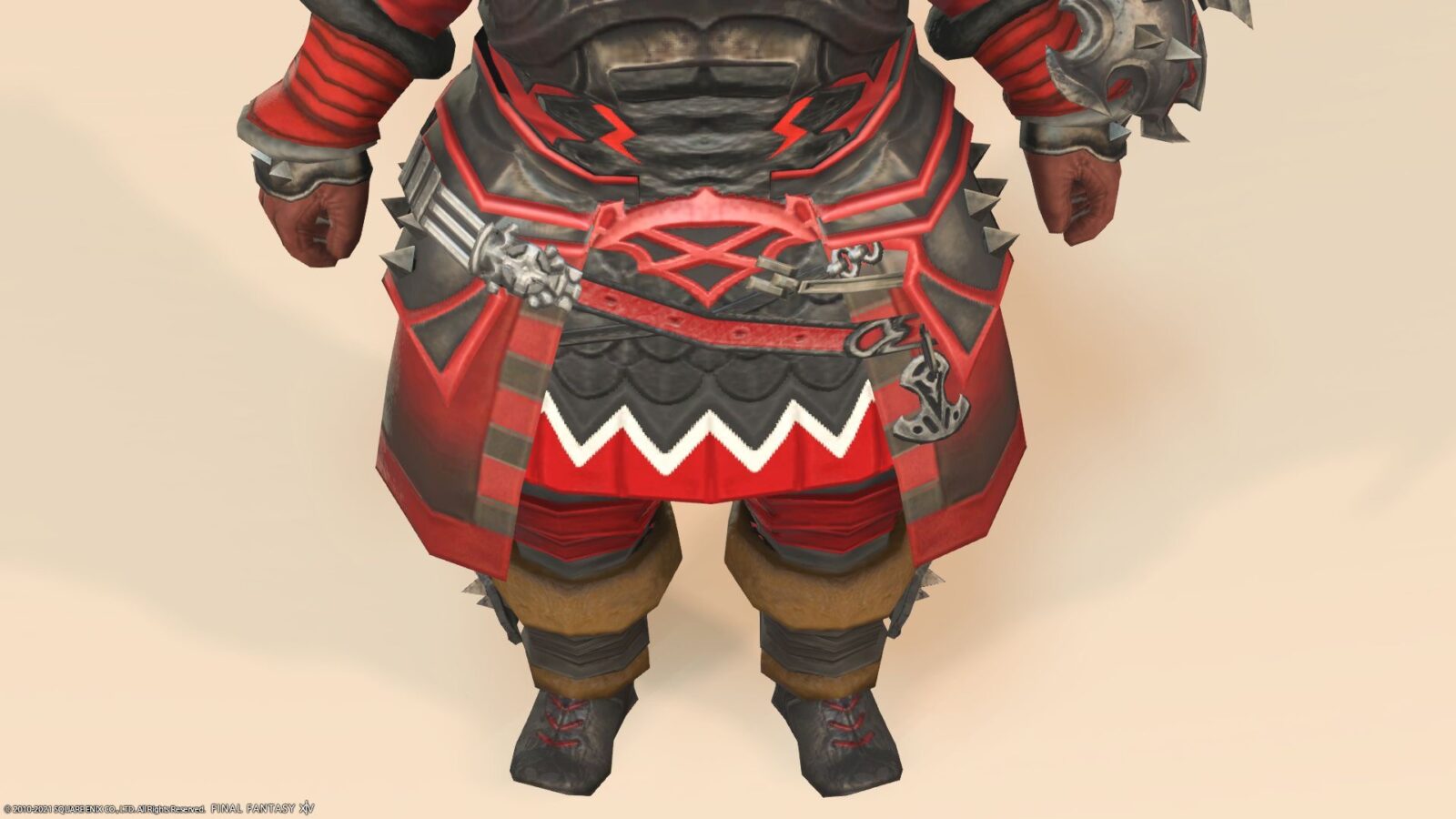 And the axe I have here is the warrior Zodiac Weapon (ZW) first stage, the legendary relic axe "Bravura".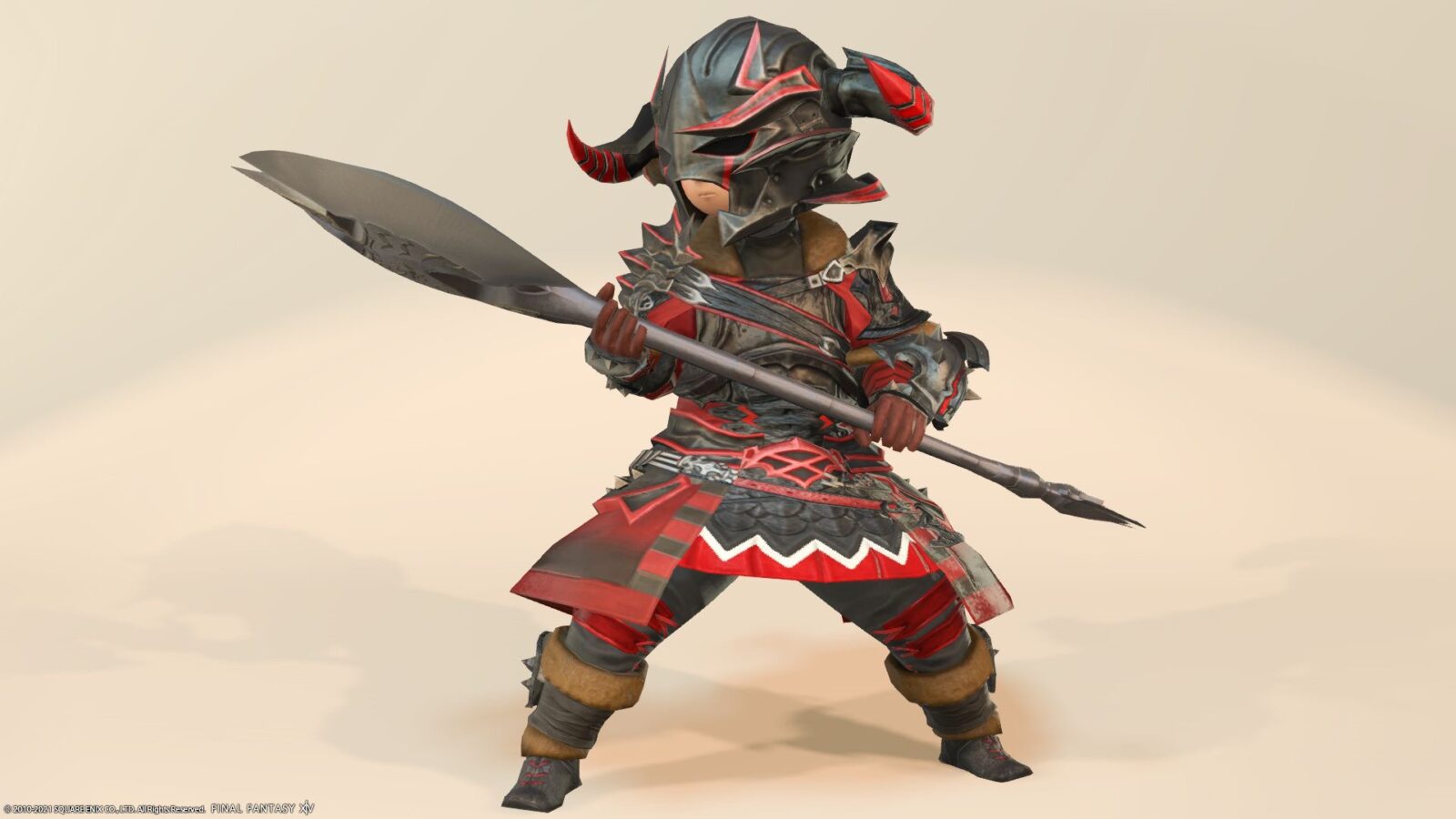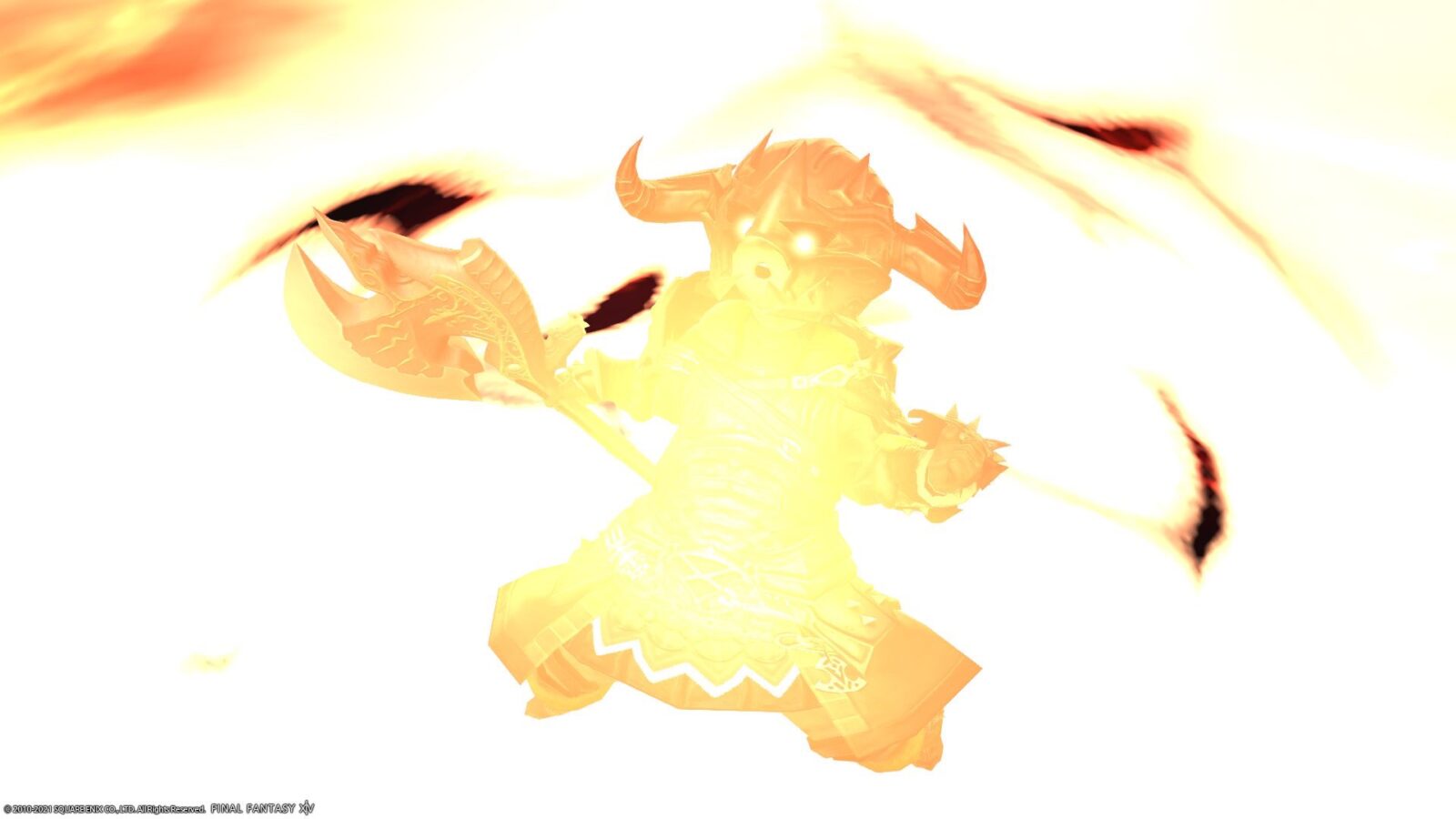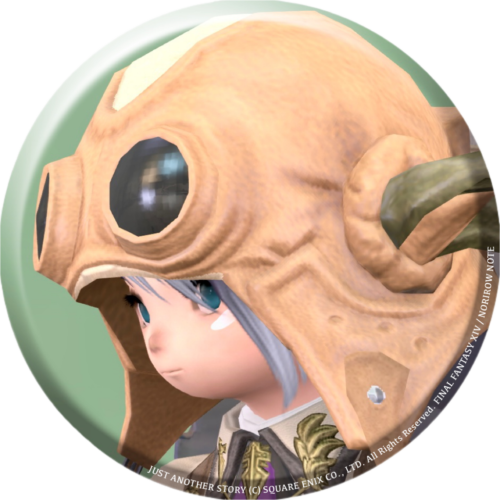 norirow
So, it was a record of the different color "Warrior" series equipped with Warrior AF1.
▼ Please check the video for the movement of the fabric!
Related records