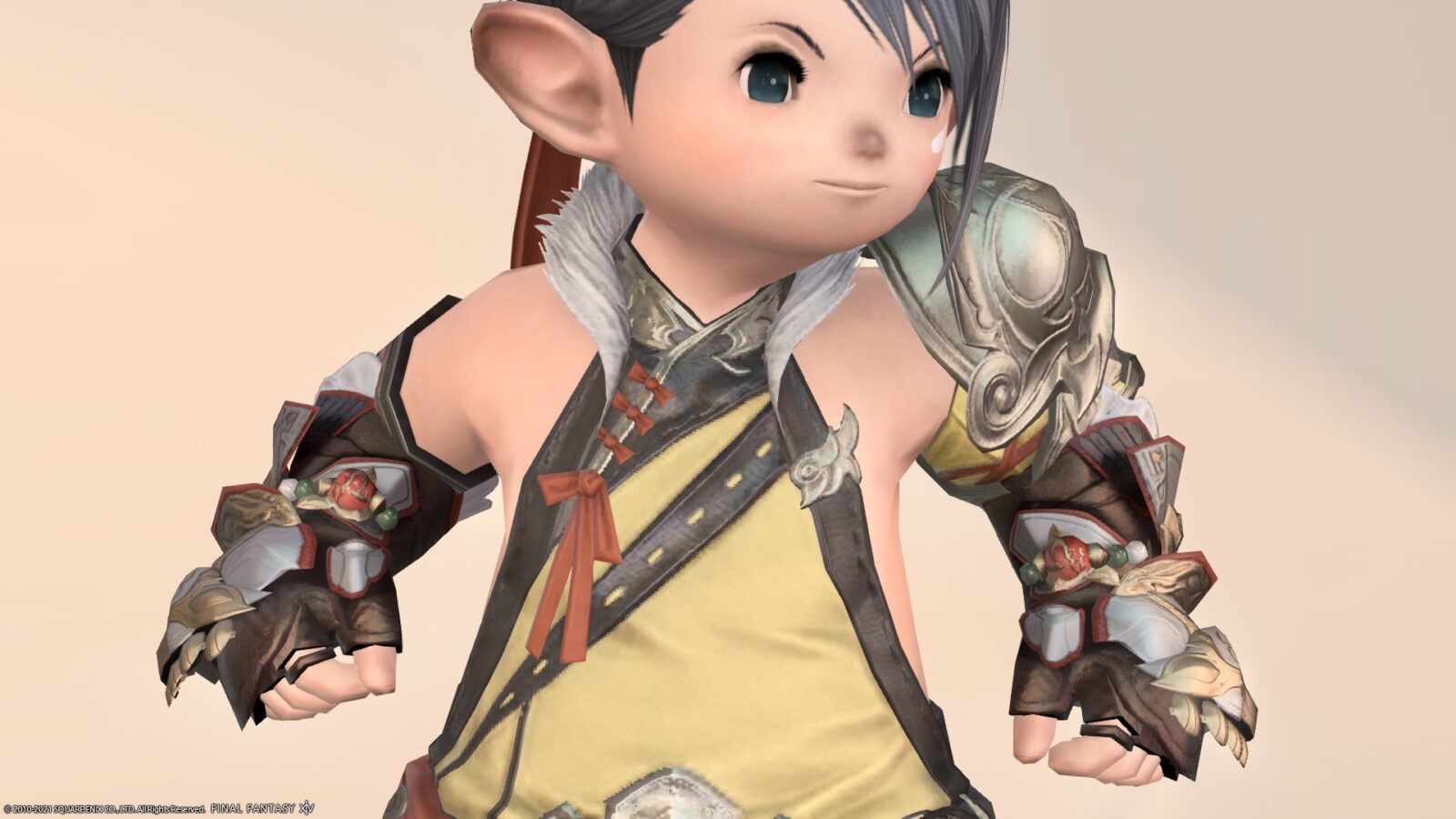 This is a record of Monk's AF4 equipment (Lv80 equipment) "Bhikku" series.
※ AF4 equipment is an abbreviation for Lv80 artifact equipment, which means "special equipment unique to each job". The artifact equipment is a milestone and a special outfit with a fairly elaborate design. (AF4 is a costume for SHADOWBRINGERS)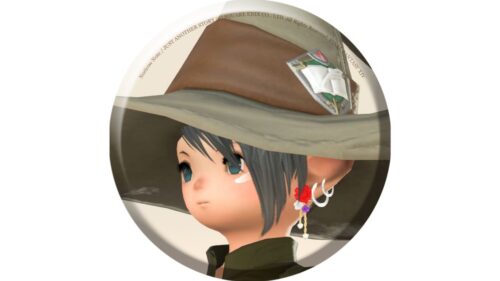 norirow
Wow, it feels like I'm back in the starting point with my yellow outfit ♪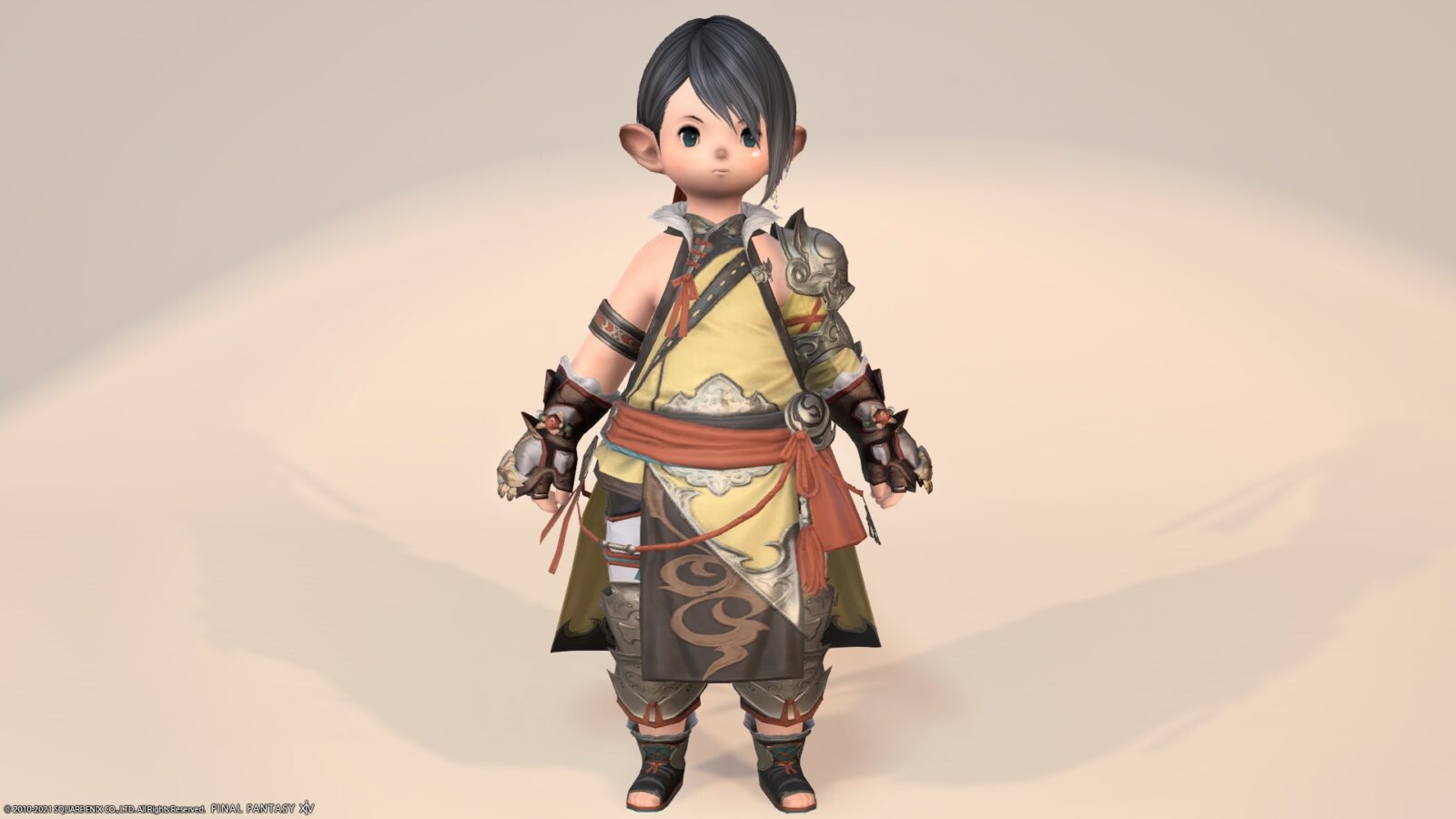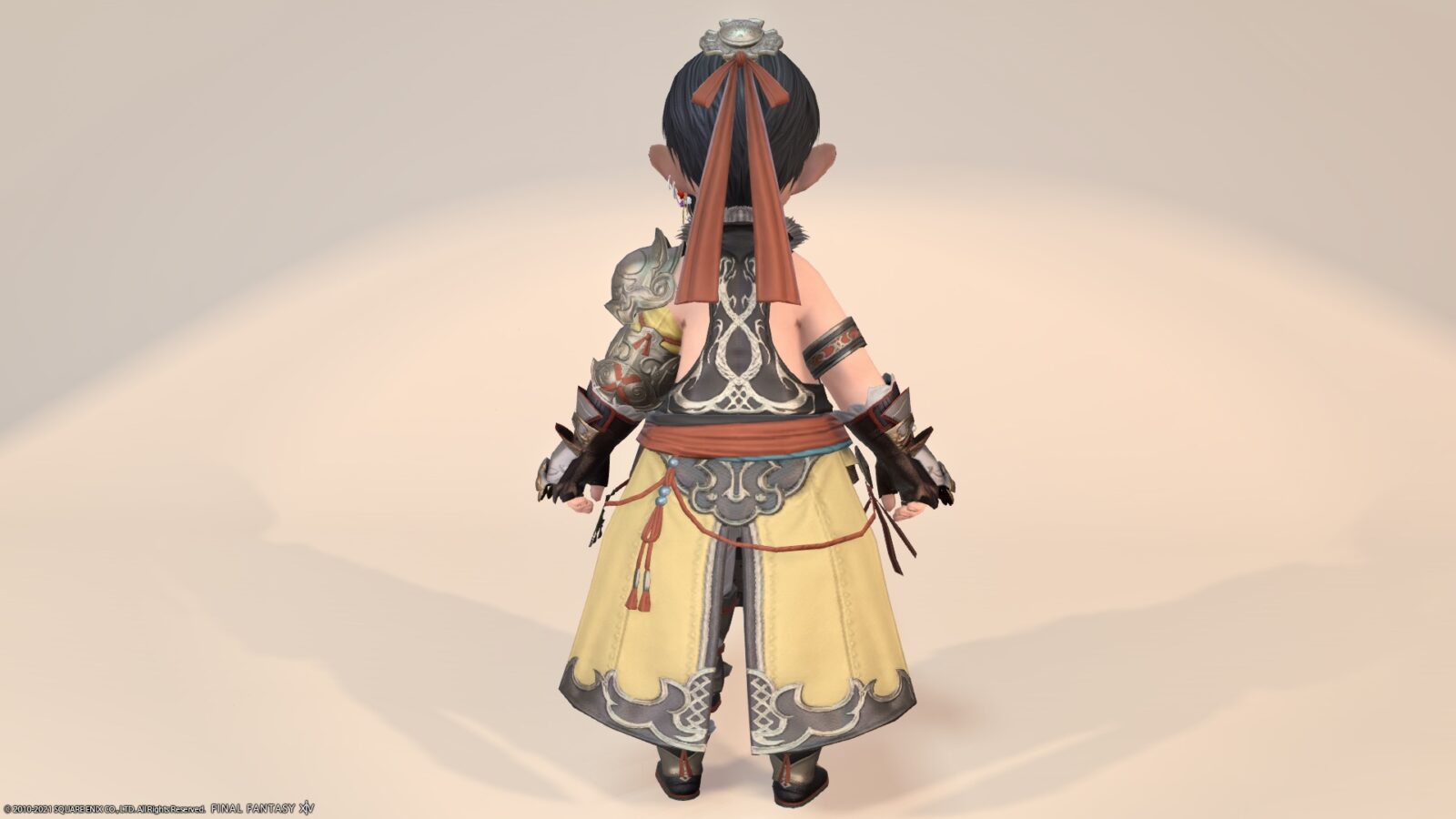 The impact of AF1 is strong, and the monk has a somewhat yellow image.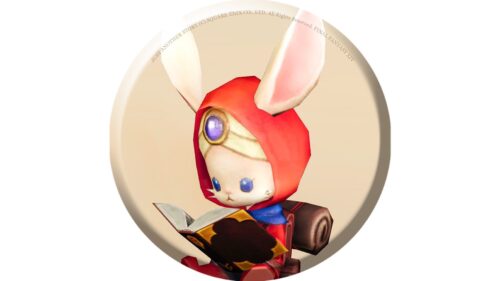 namingway
It is a design that AF1 has undergone orthodox evolution.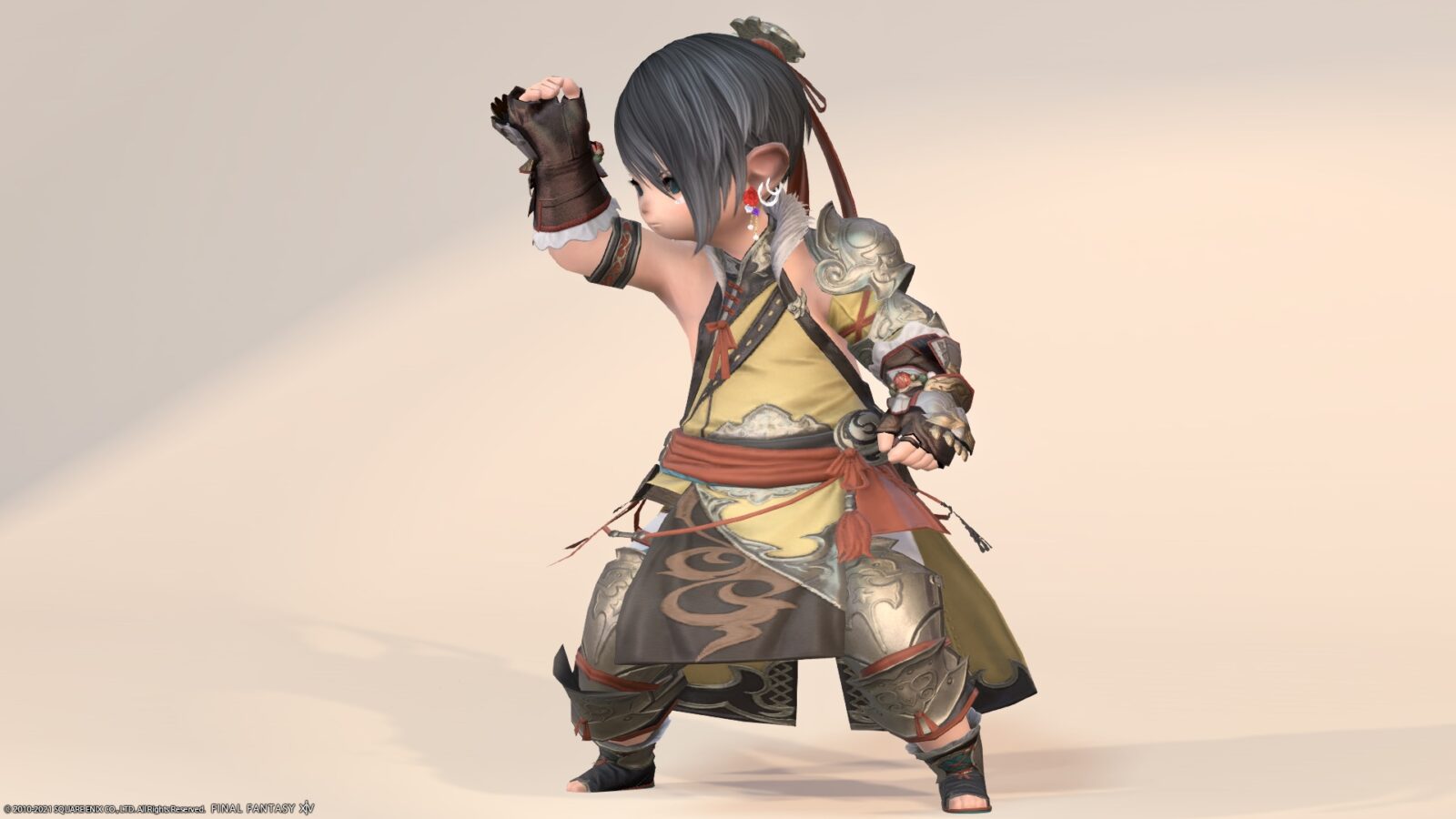 Monk AF4 "Bhikku" series
These can be purchased at Tempest's Workbench as you progress through the SHADOWBRINGERS story.
The head equipment is not visible from the front, but a cute cap with something like a ribbon hanging behind it.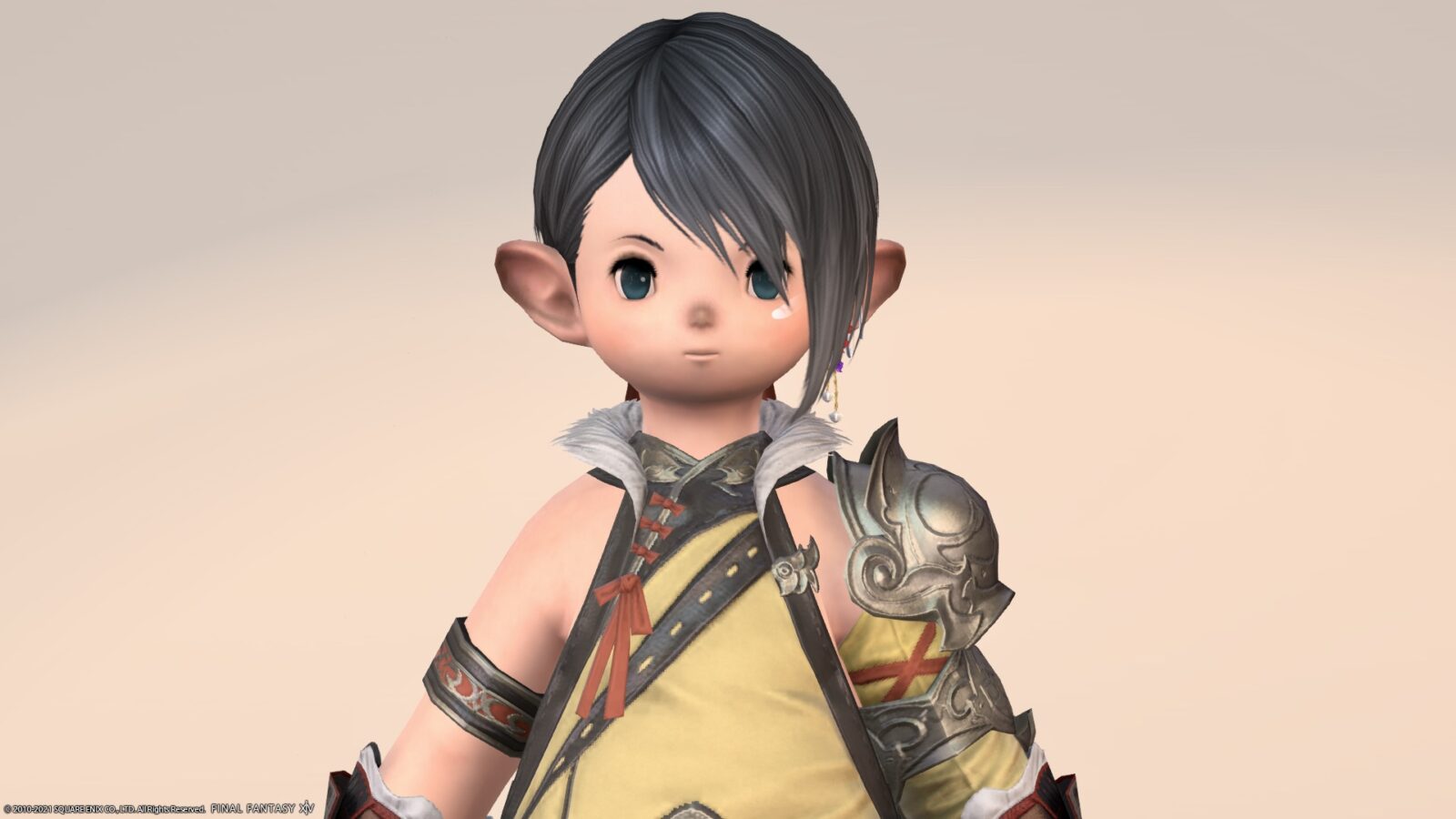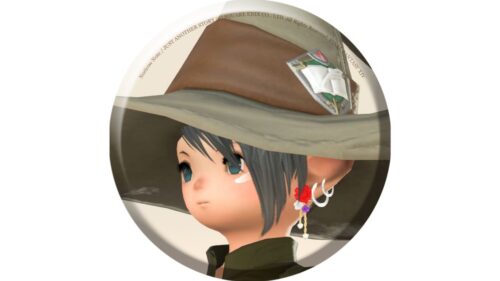 norirow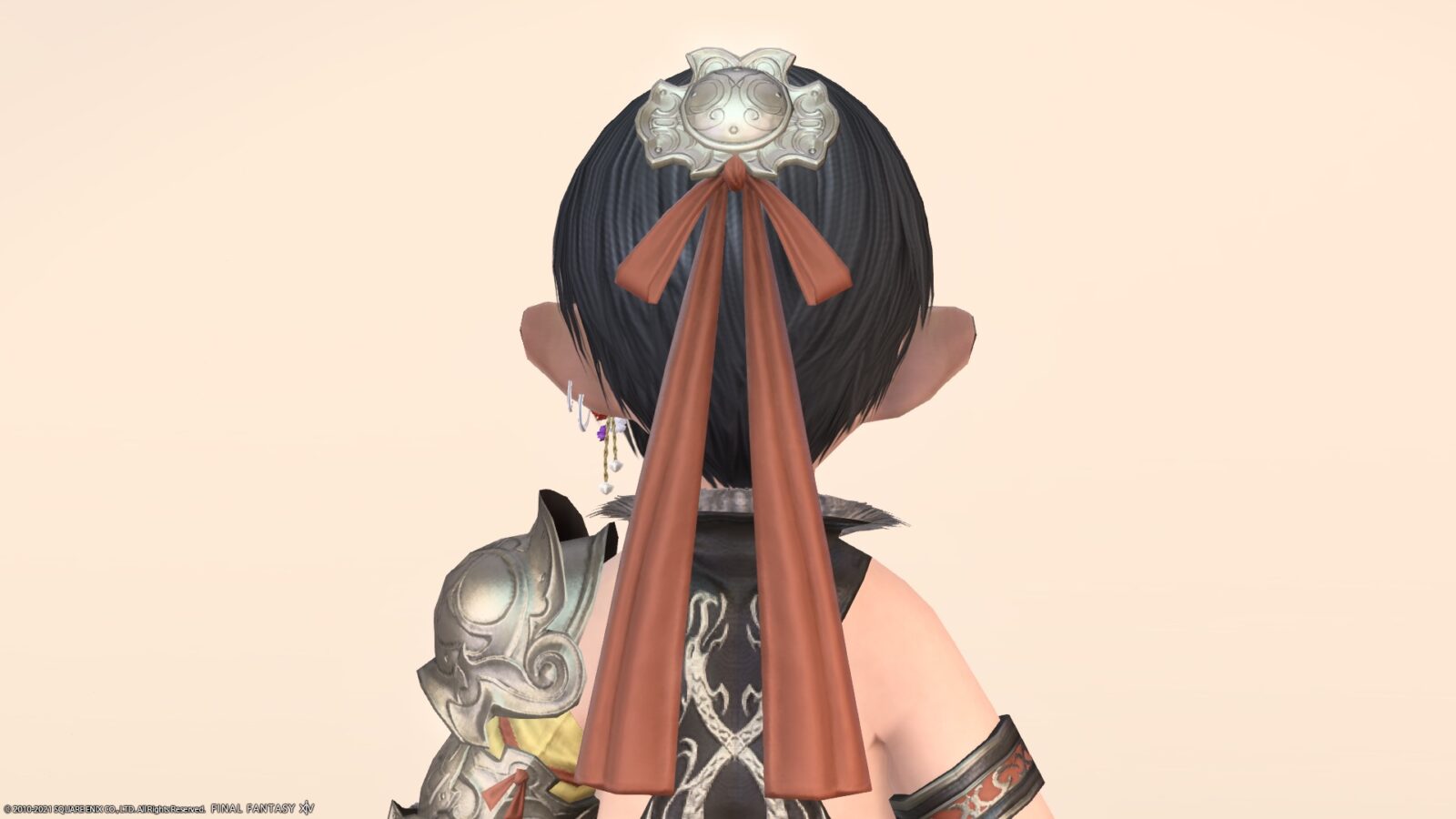 The torso equipment is a sleeveless outfit with a metal shoulder rest only on the left shoulder.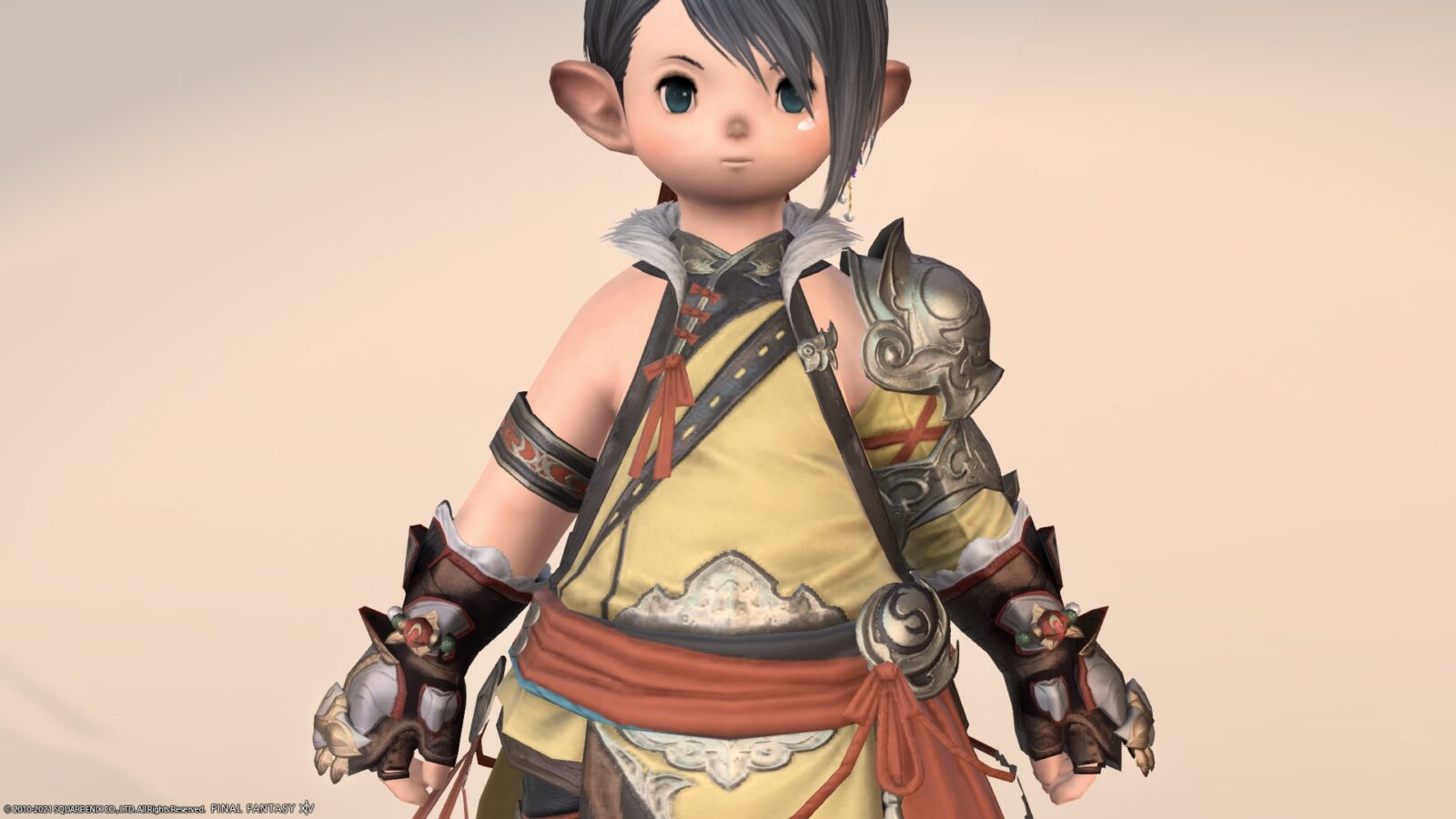 The edges of the fabric are reinforced with leather. The metal accessories look like goldfish and are fashionable.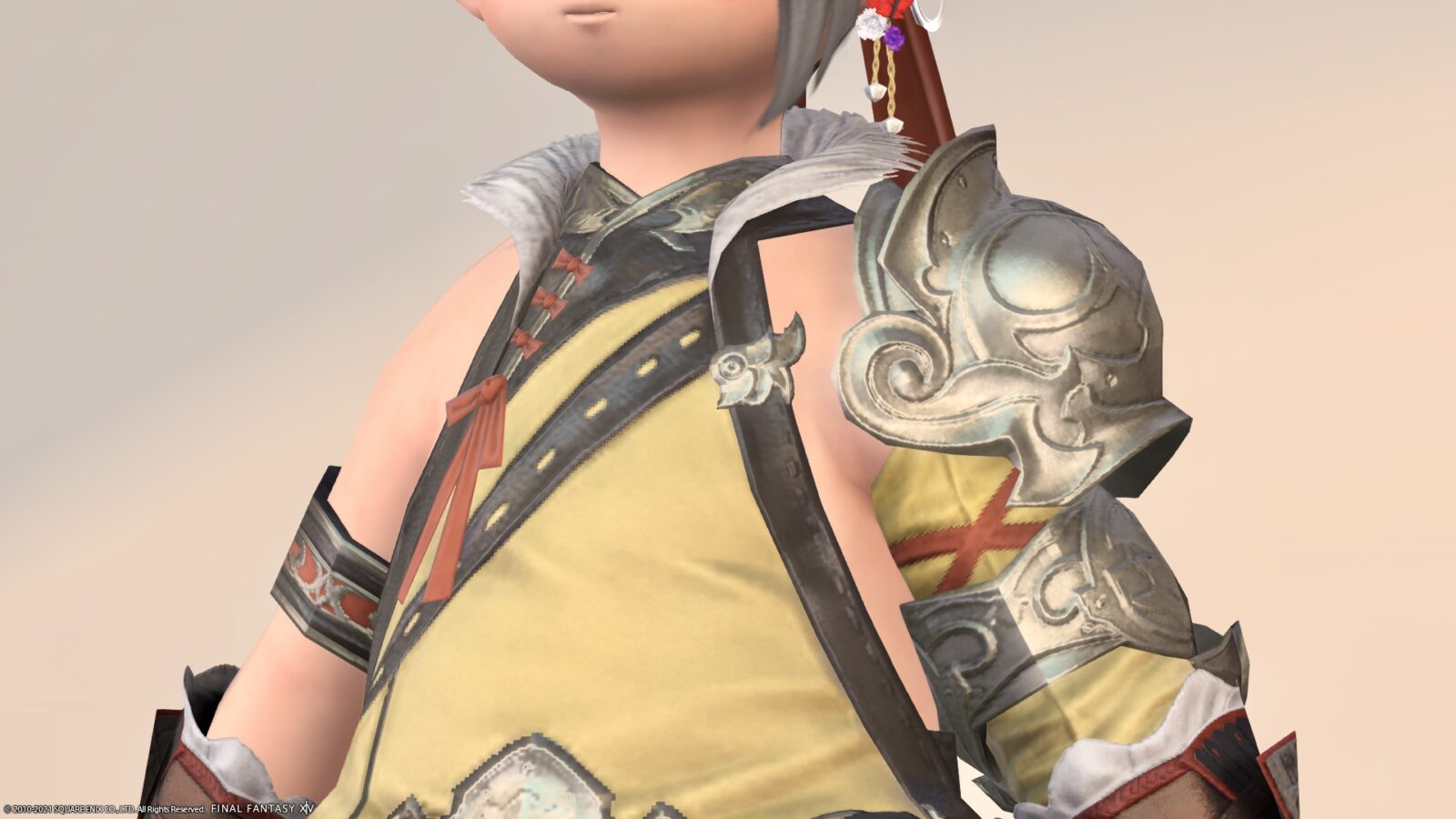 It is also characteristic that the arm has an asymmetrical design.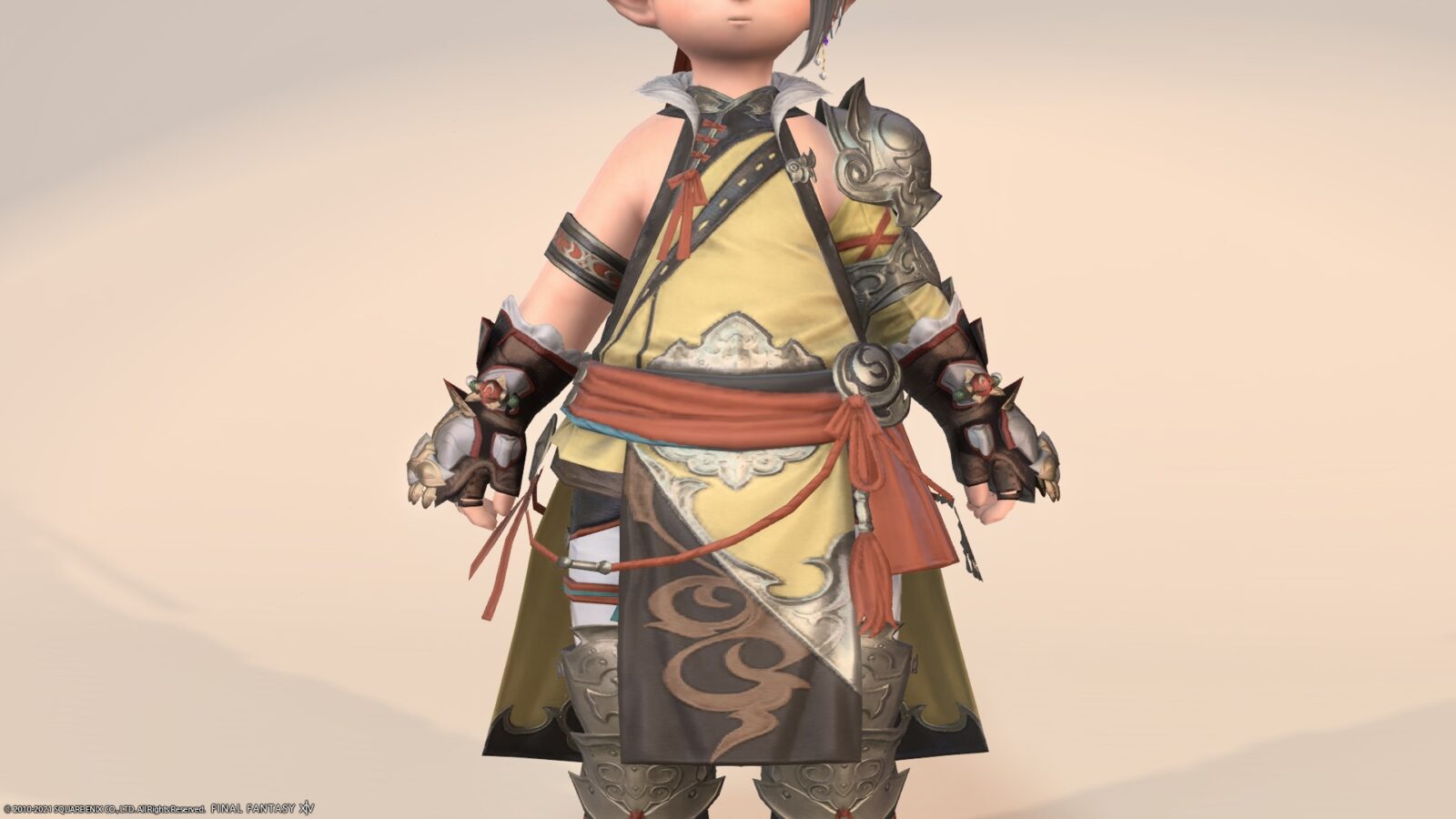 Arm equipment and weapons are almost the same, but it is cute that the weapon has something like a claw and it is wrapped in beads.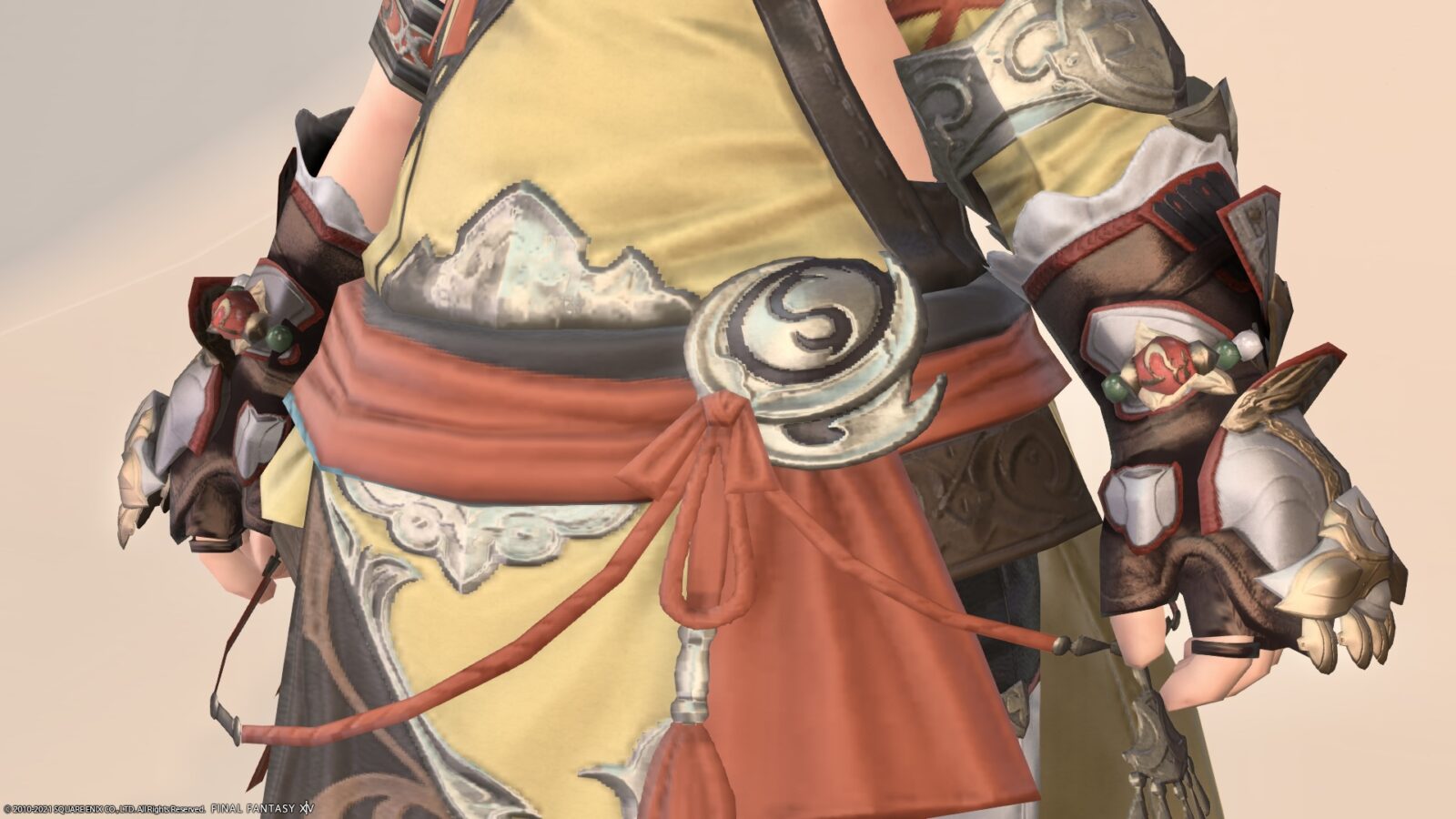 The back is sleeveless and quite bold.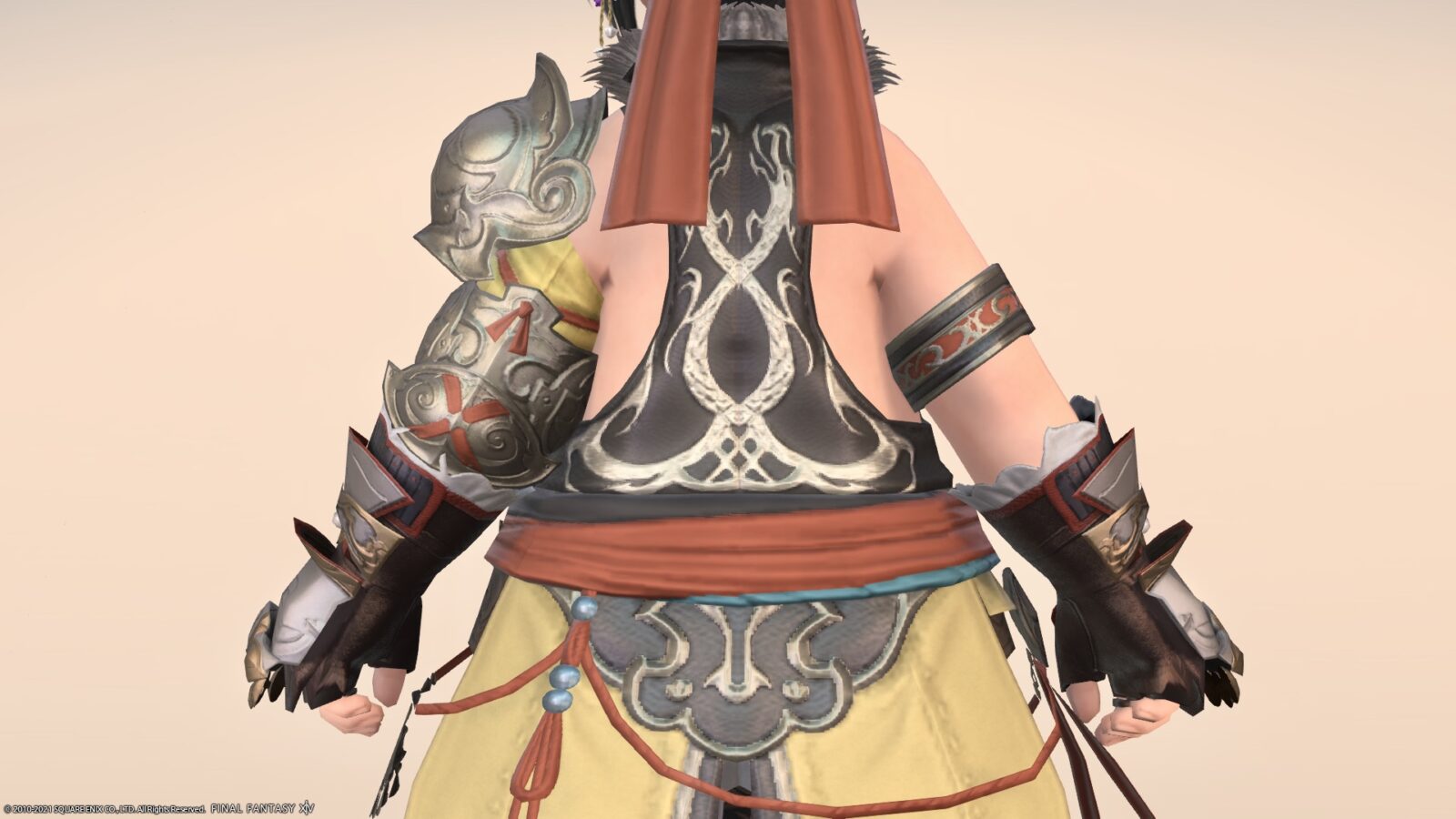 The feet are light clothing that seems to be quite easy to move. Only the knee pads are firmly attached.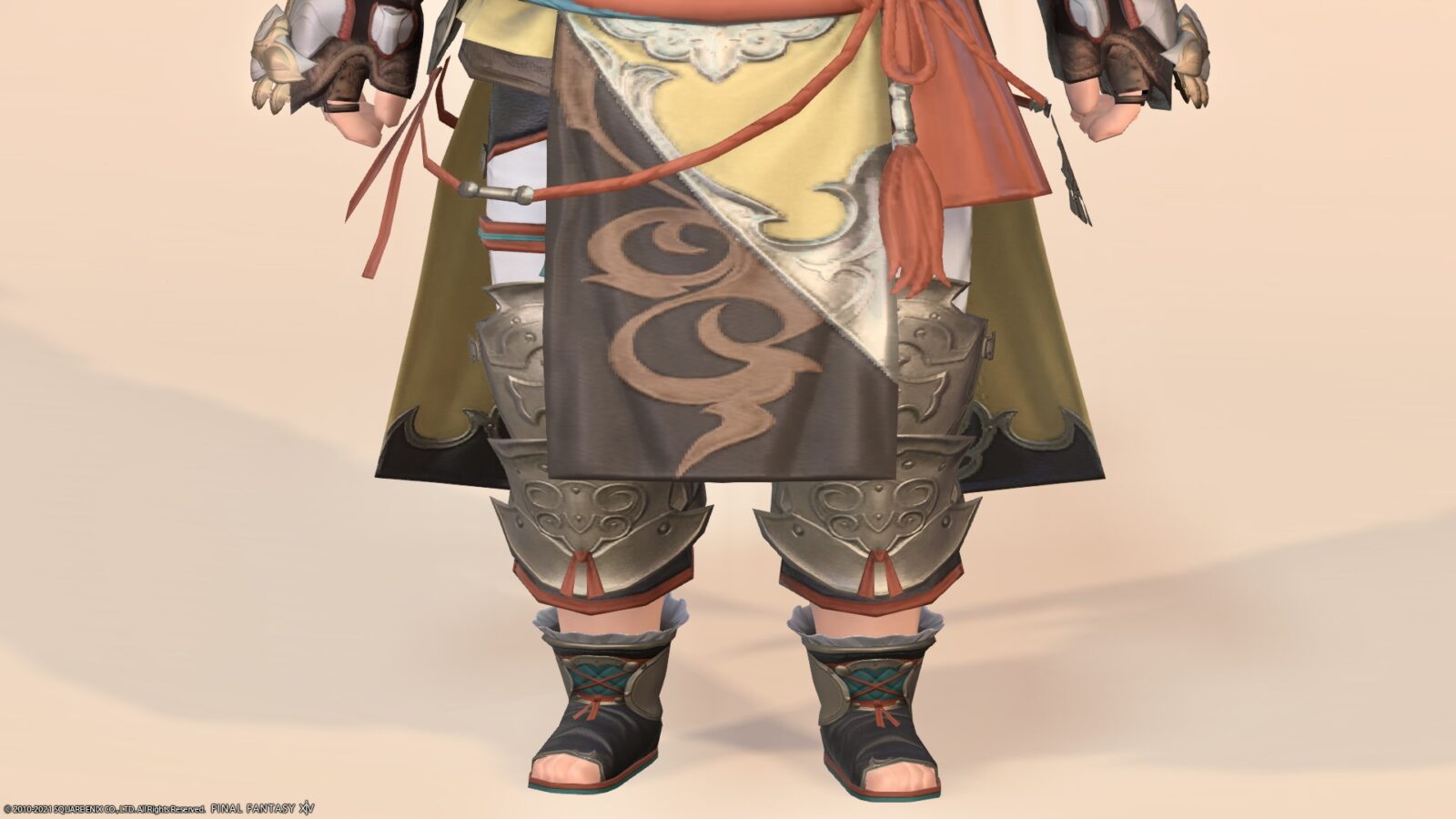 It looks like shorts and is a little cute.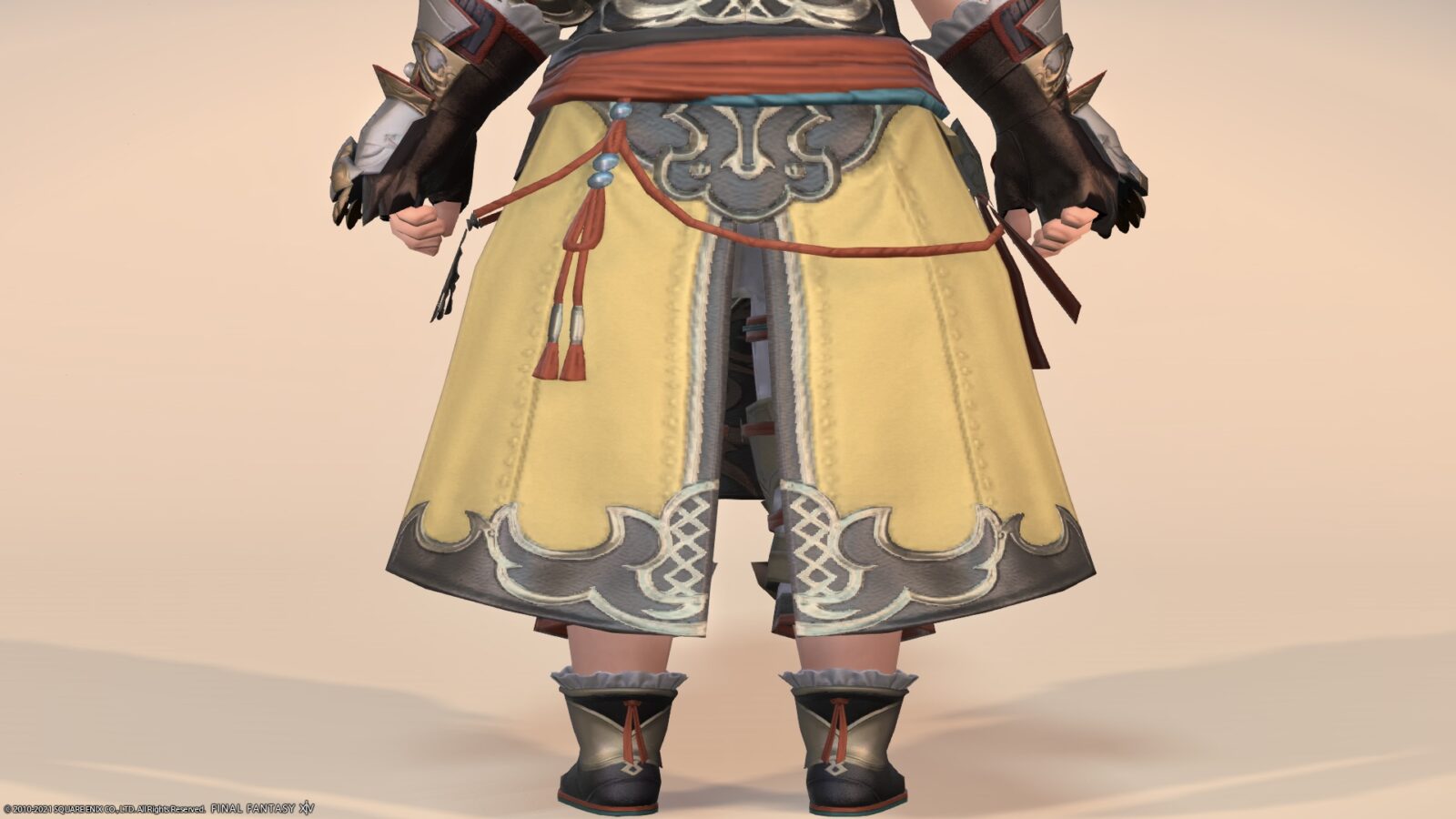 These cannot be dyed, but a version that can be dyed with "Memoria Misera (Extreme)" is available.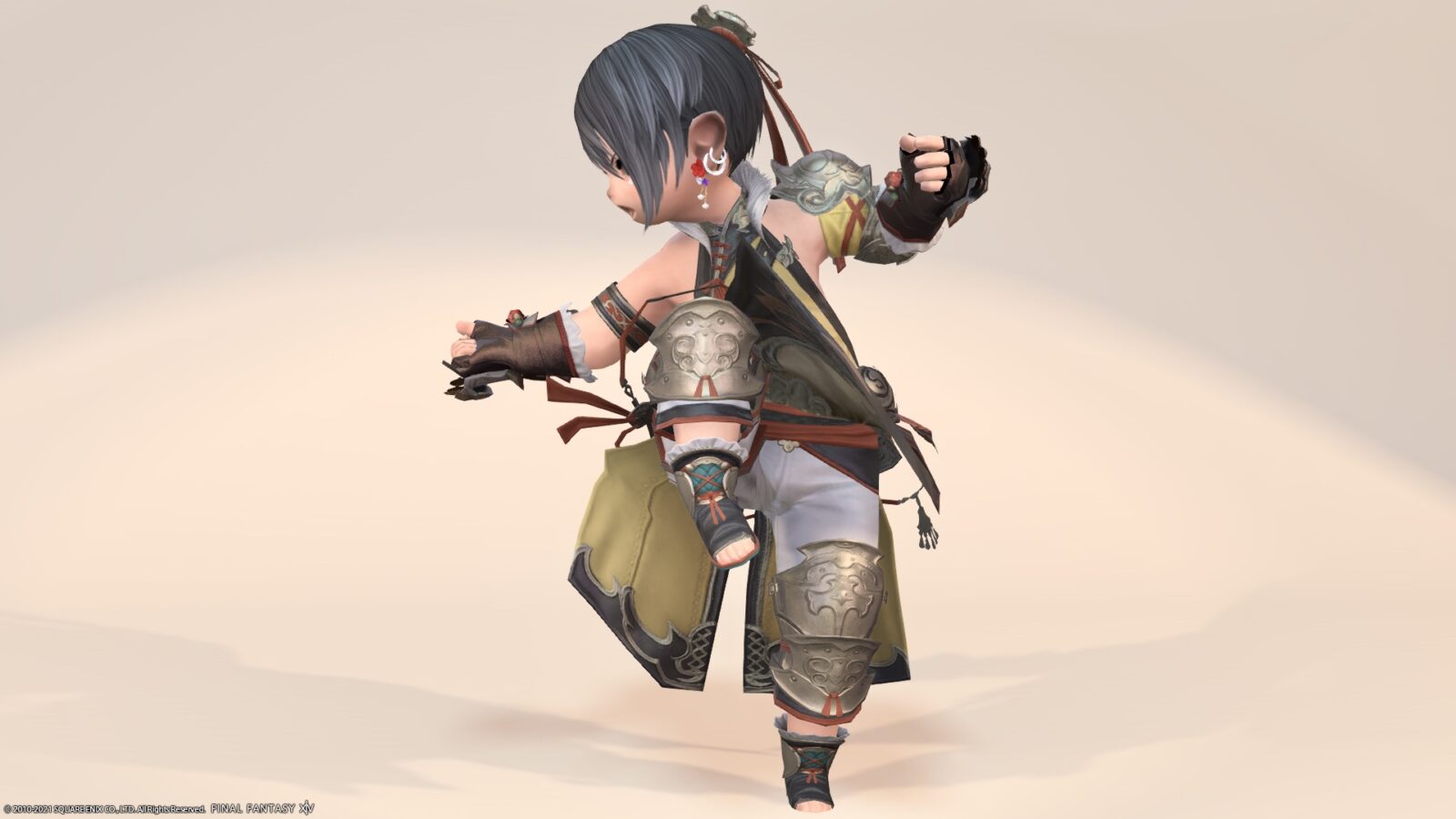 "Bhikku" seems to mean "monk".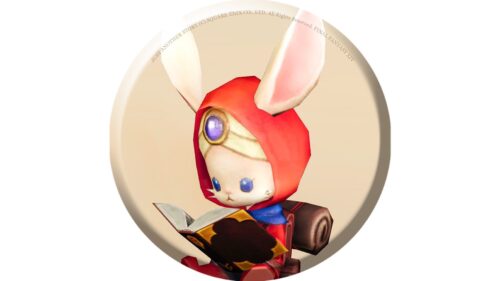 namingway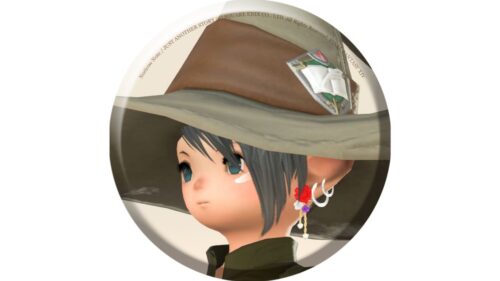 norirow
I see, it's a monk! It's perfect for the image ♪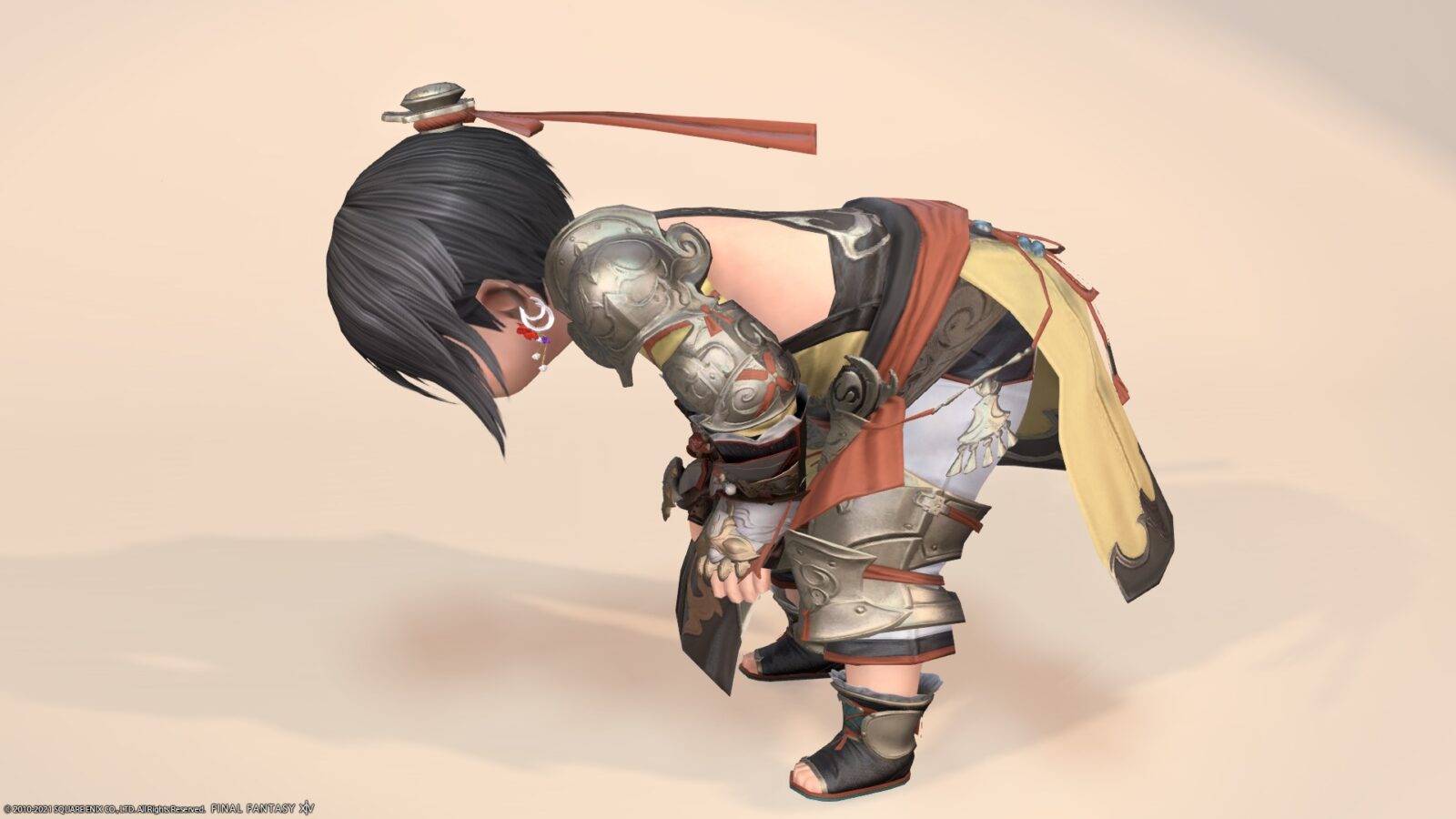 Norirow-san, you can't monk at all, so you have to do your best to practice.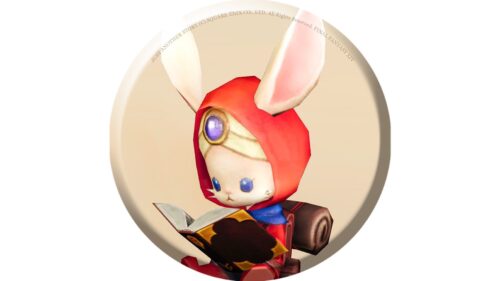 namingway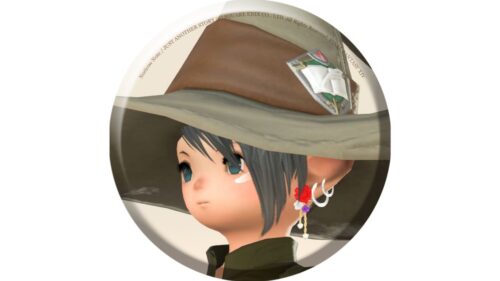 norirow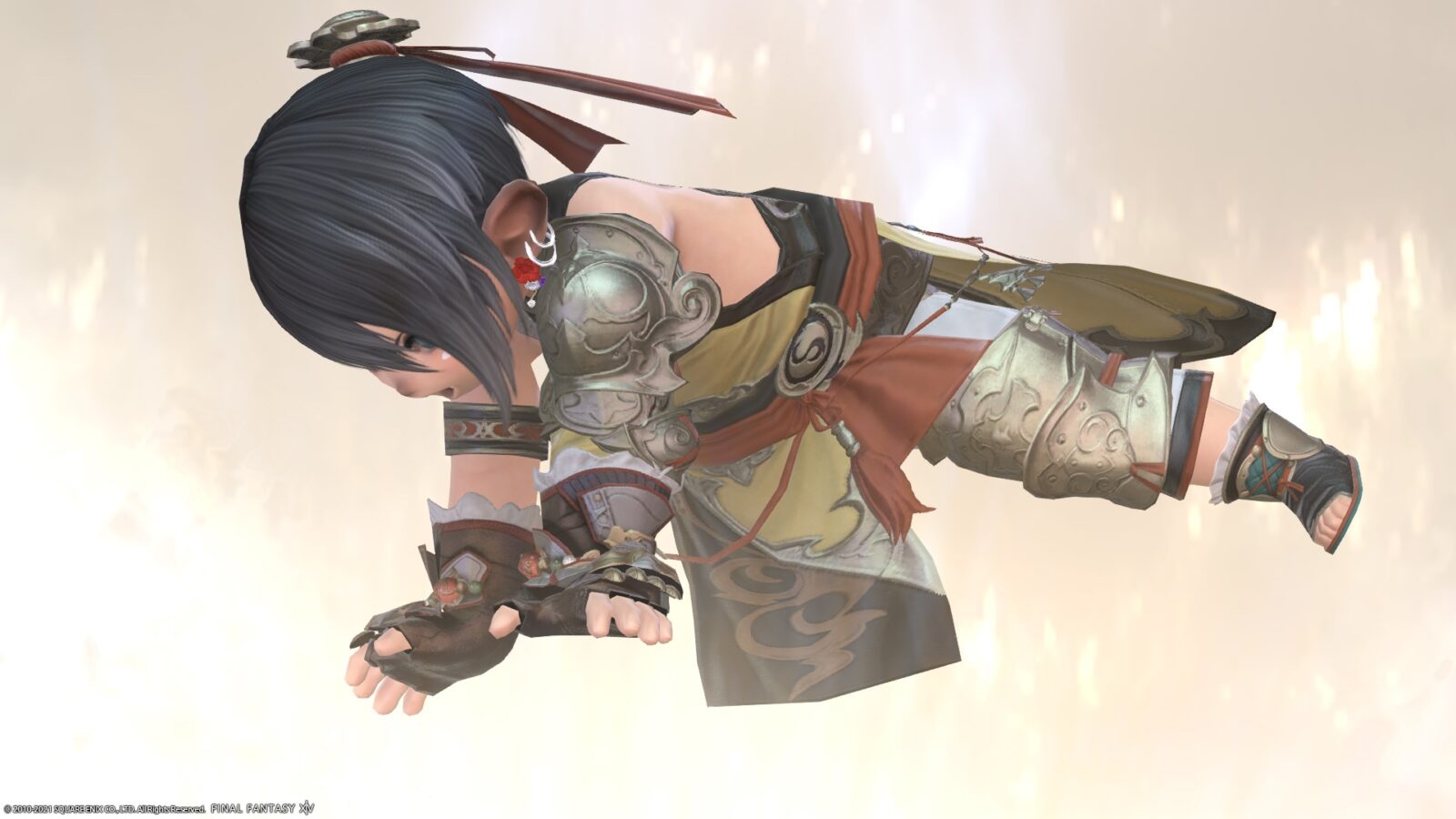 So, it was a record of Monk's AF4 (Lv80) equipped "Bhikku" series.
▼ Please check the video for the movement of the fabric!
Related records
Monk's successive AF equipment