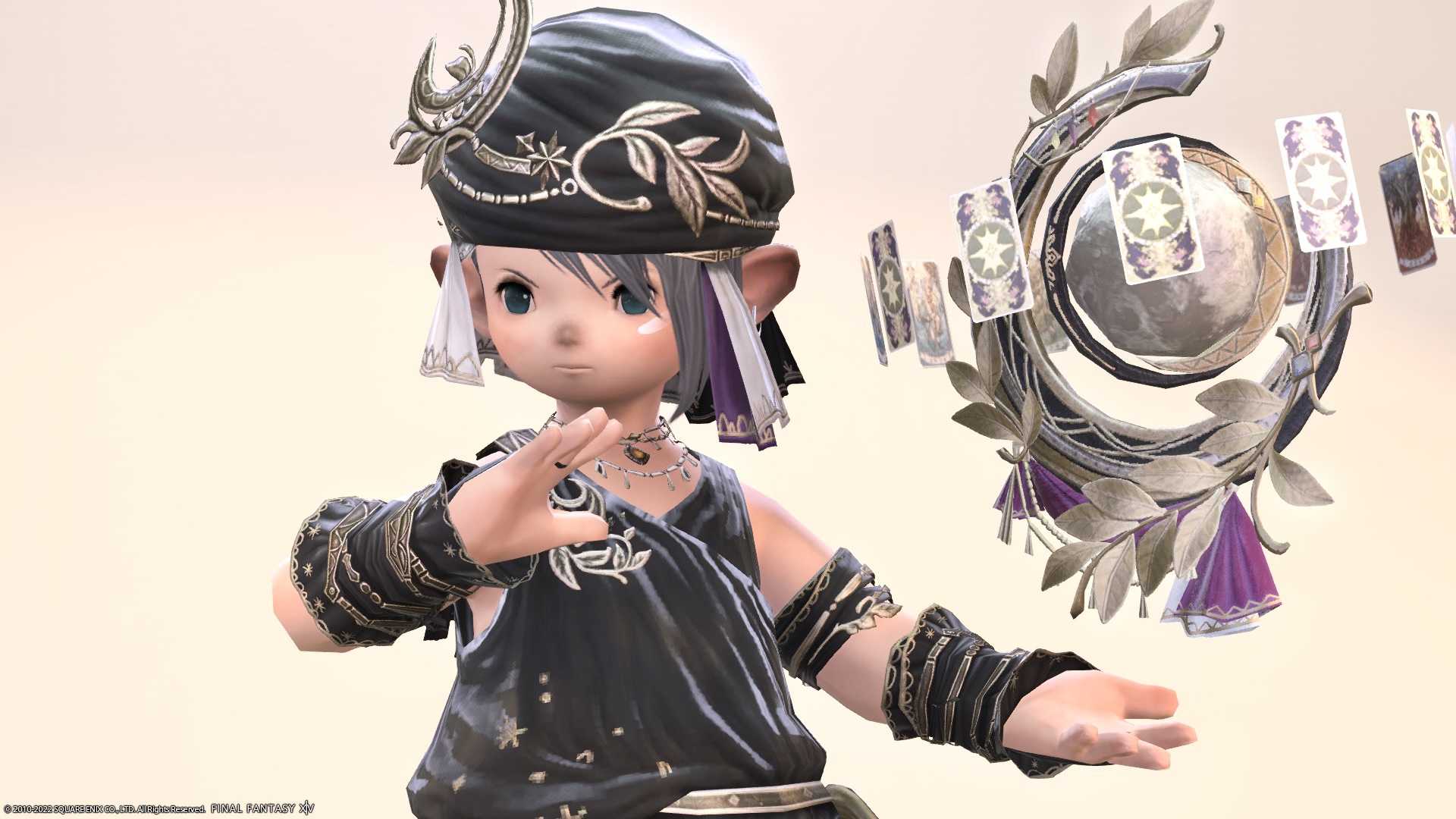 This is a record of the Astronomia series of Astrologian AF5 equipment (artifact equipment that can be equipped from Lv89).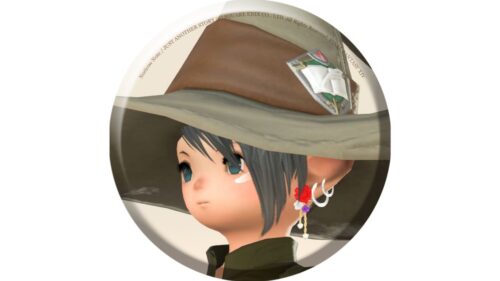 norirow
Wow, what a mysterious and lovely outfit.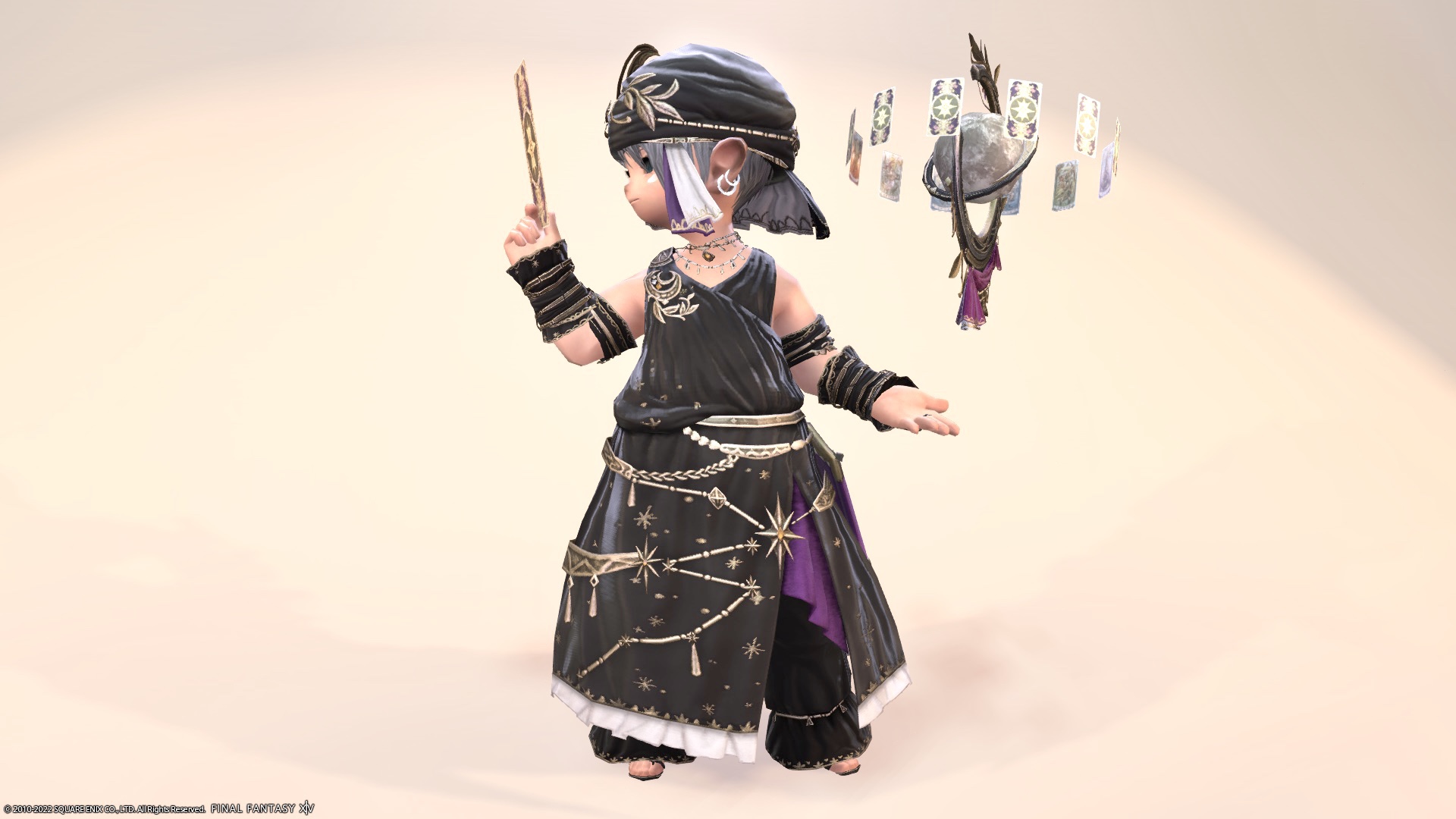 It looks like a Middle Eastern folk costume.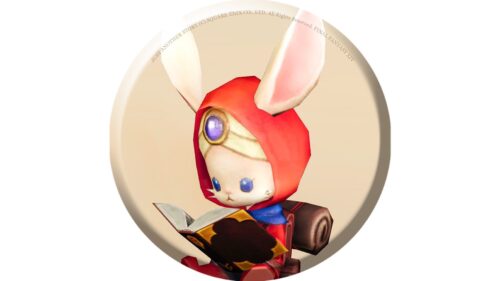 namingway
Astrologian's AF5 equipment
These should be available somewhere as you progress through the Endwalker story.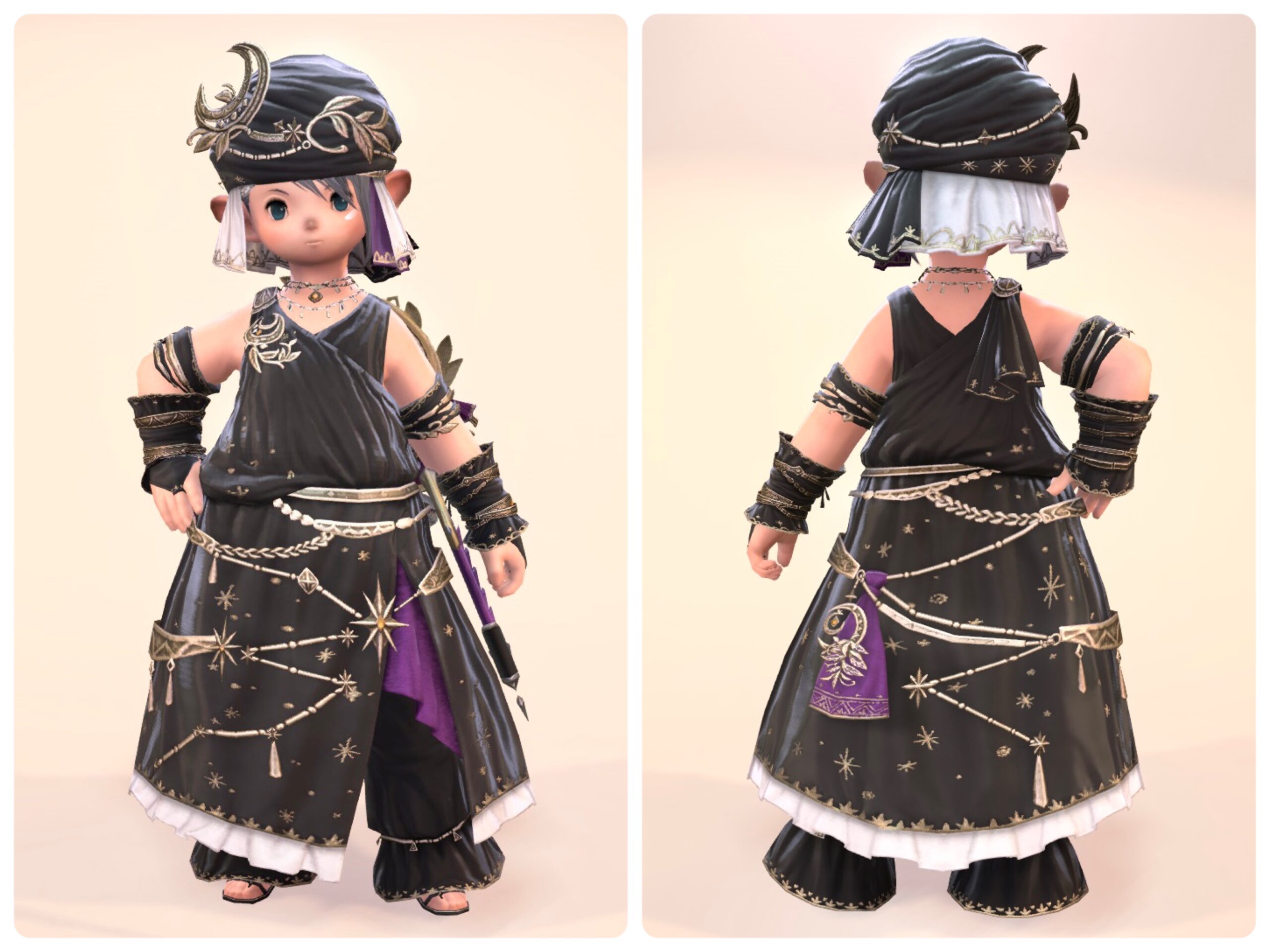 The head equipment is a turban with a cute crescent moon decoration.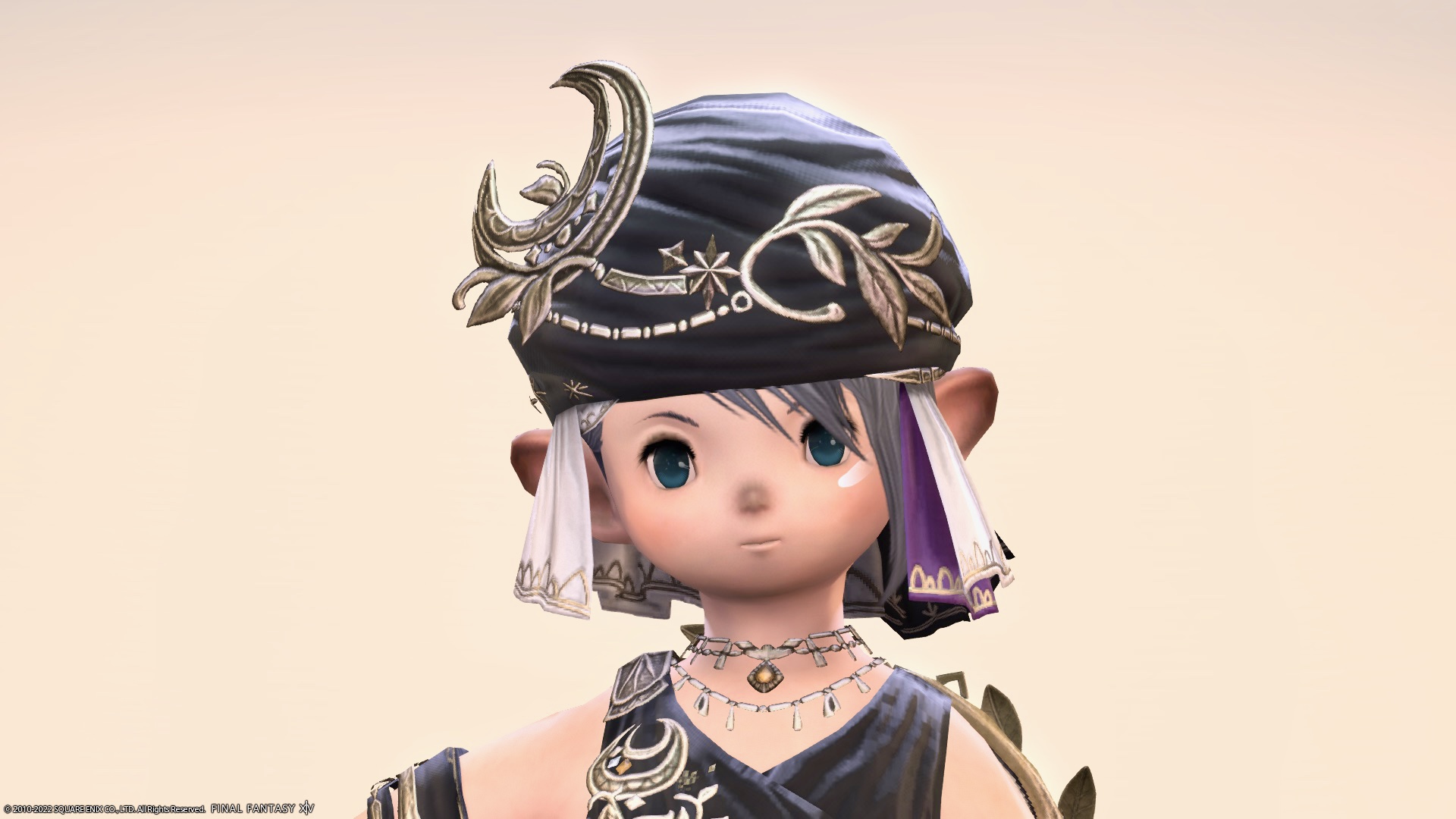 The torso equipment is a chiton that exposes a lot of arms.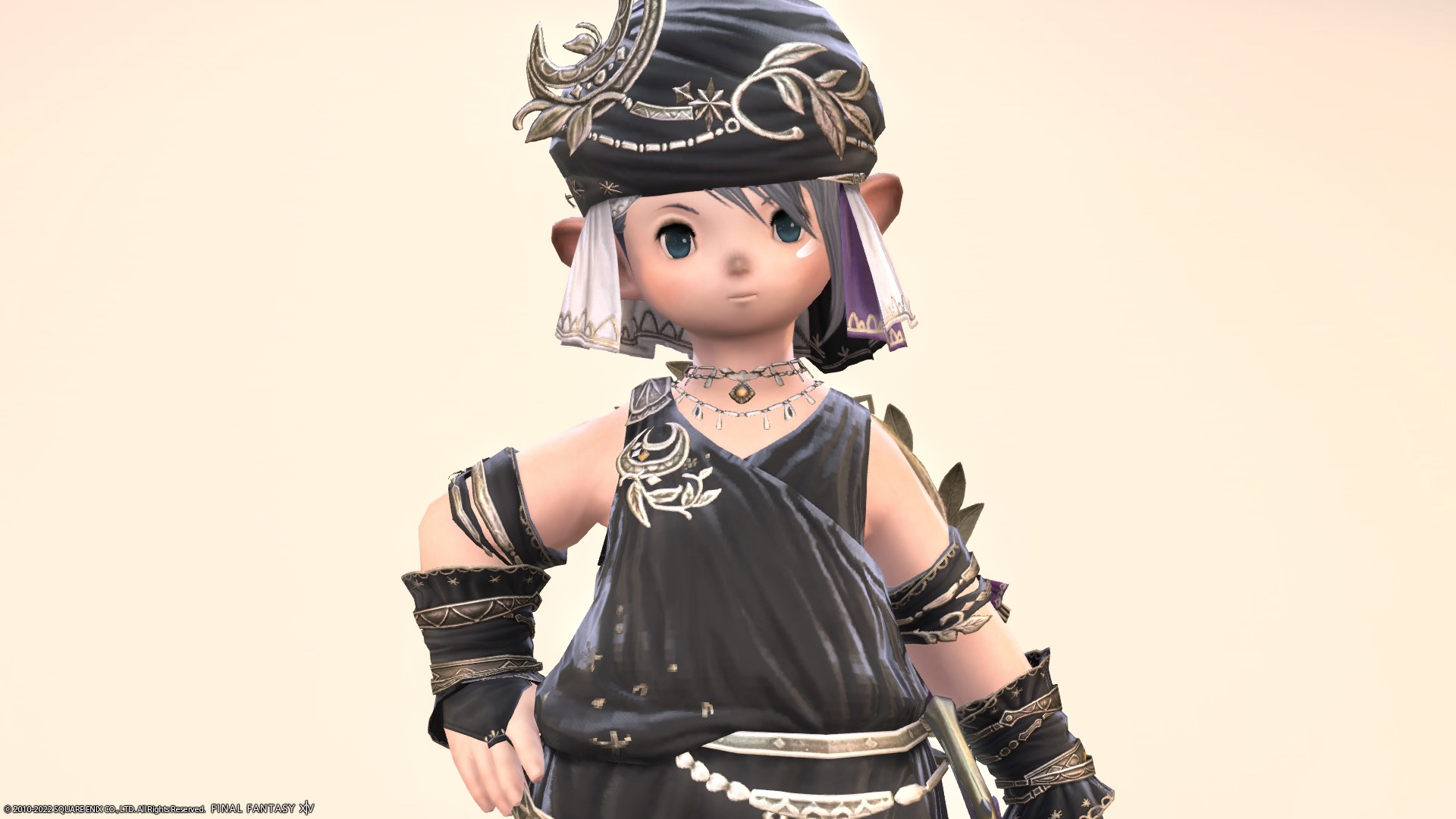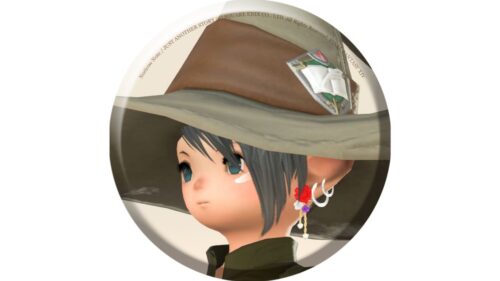 norirow
It's the clothes worn by the ancient Greeks.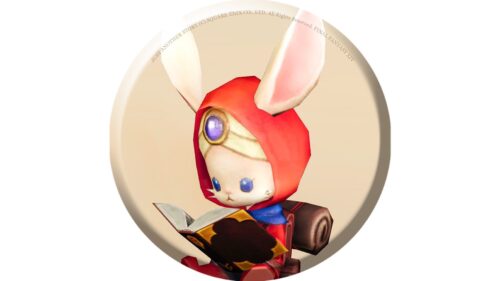 namingway
A black base with star accessories and a nice purple accent color.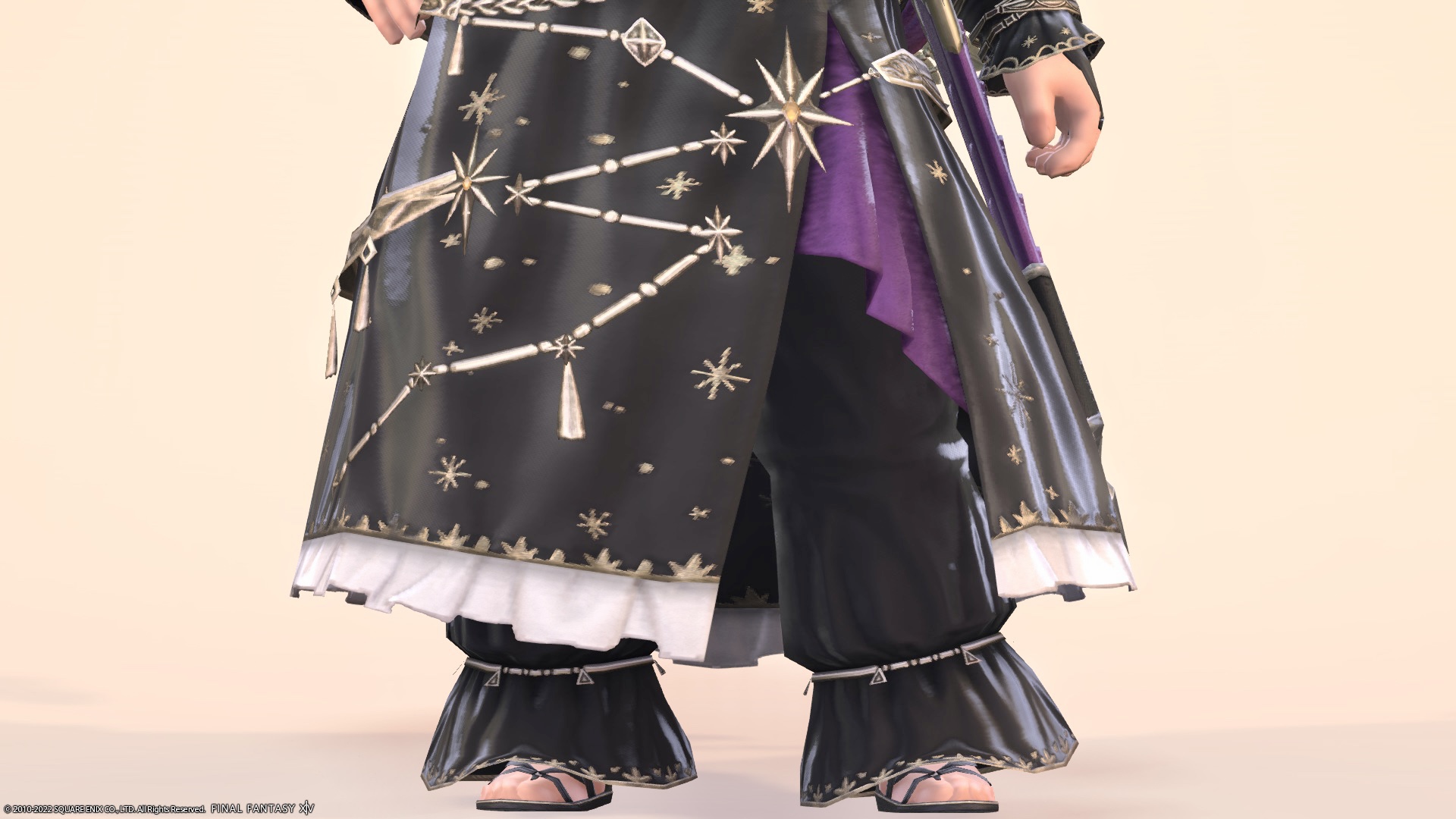 The leg equipment is pantaloons with wide flares.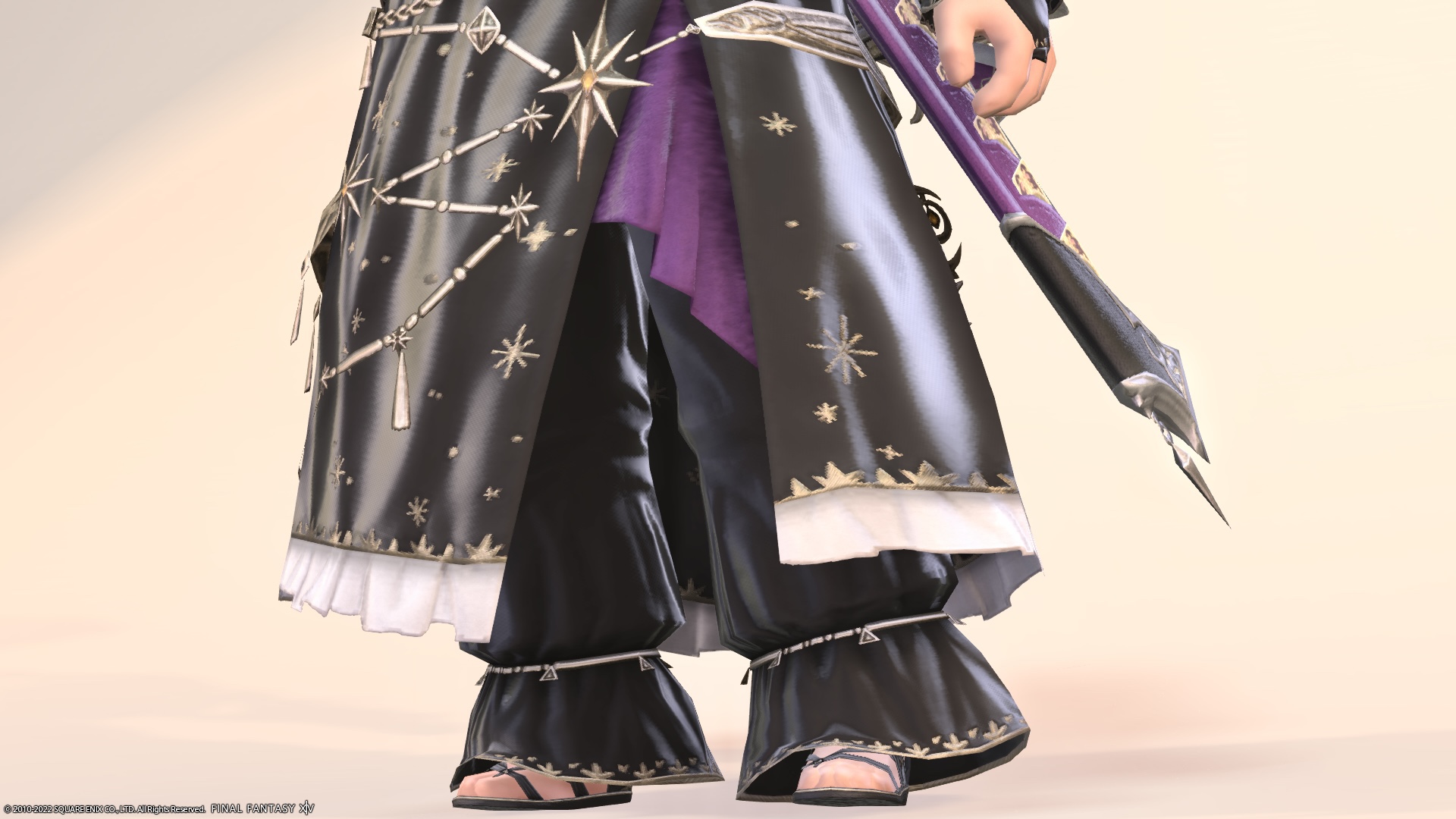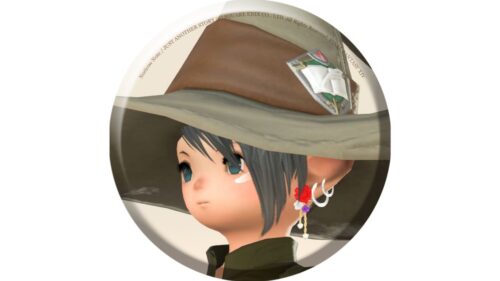 norirow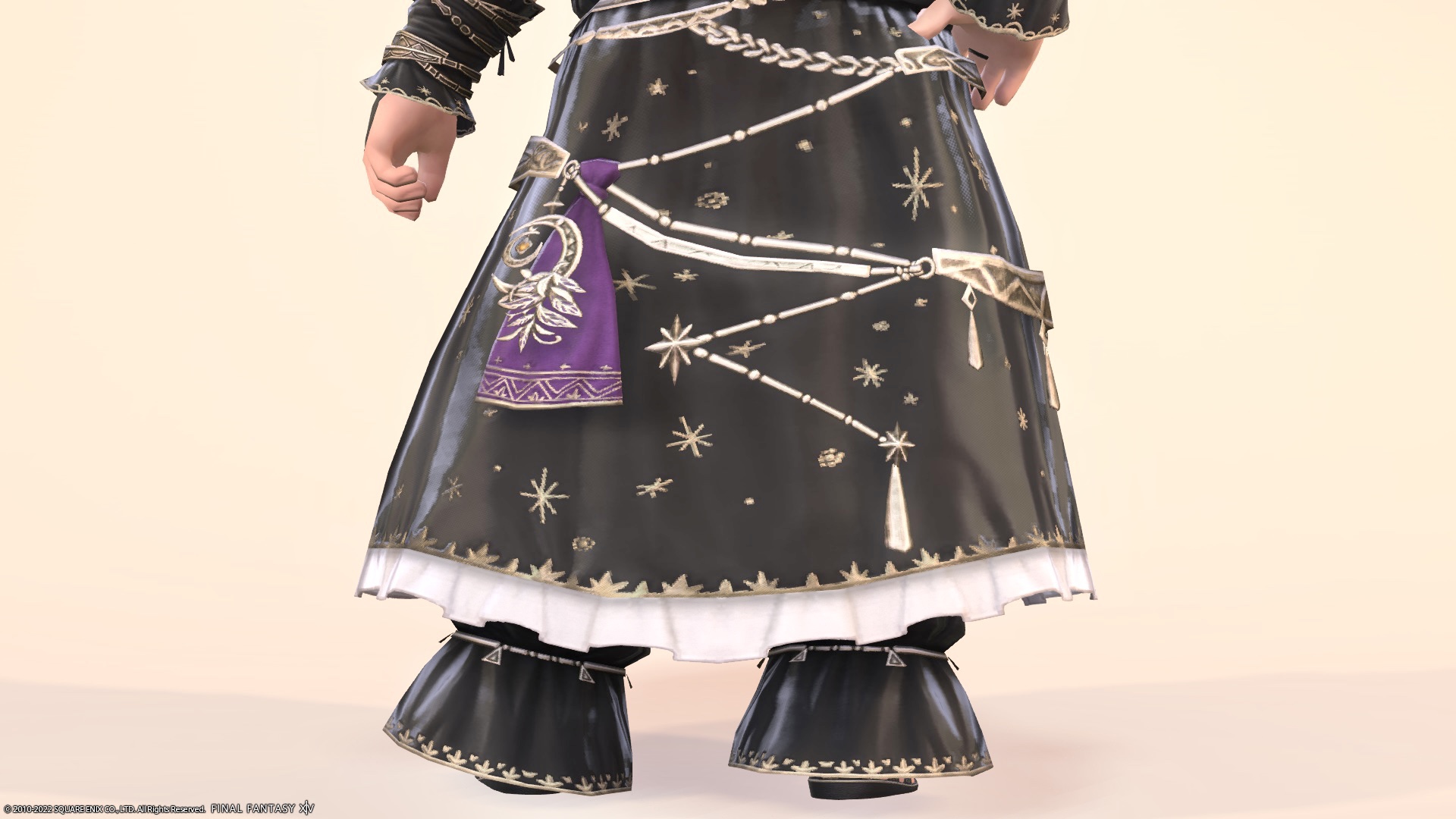 While the cloth area on the upper body is small, the pantaloons give the bottom a sense of volume, creating a very exquisite and beautiful balance.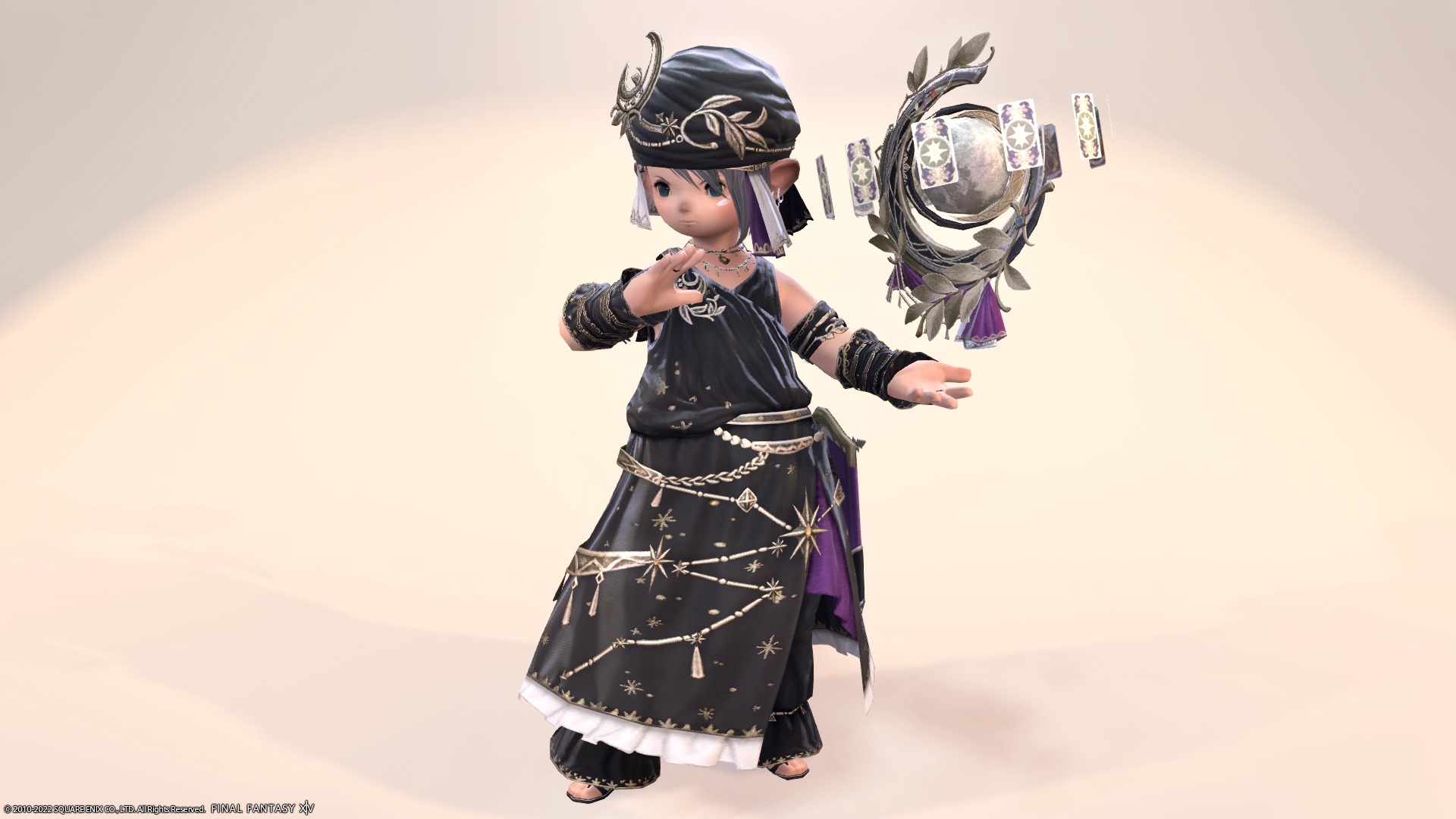 Even without the turban, it's a very cute outfit.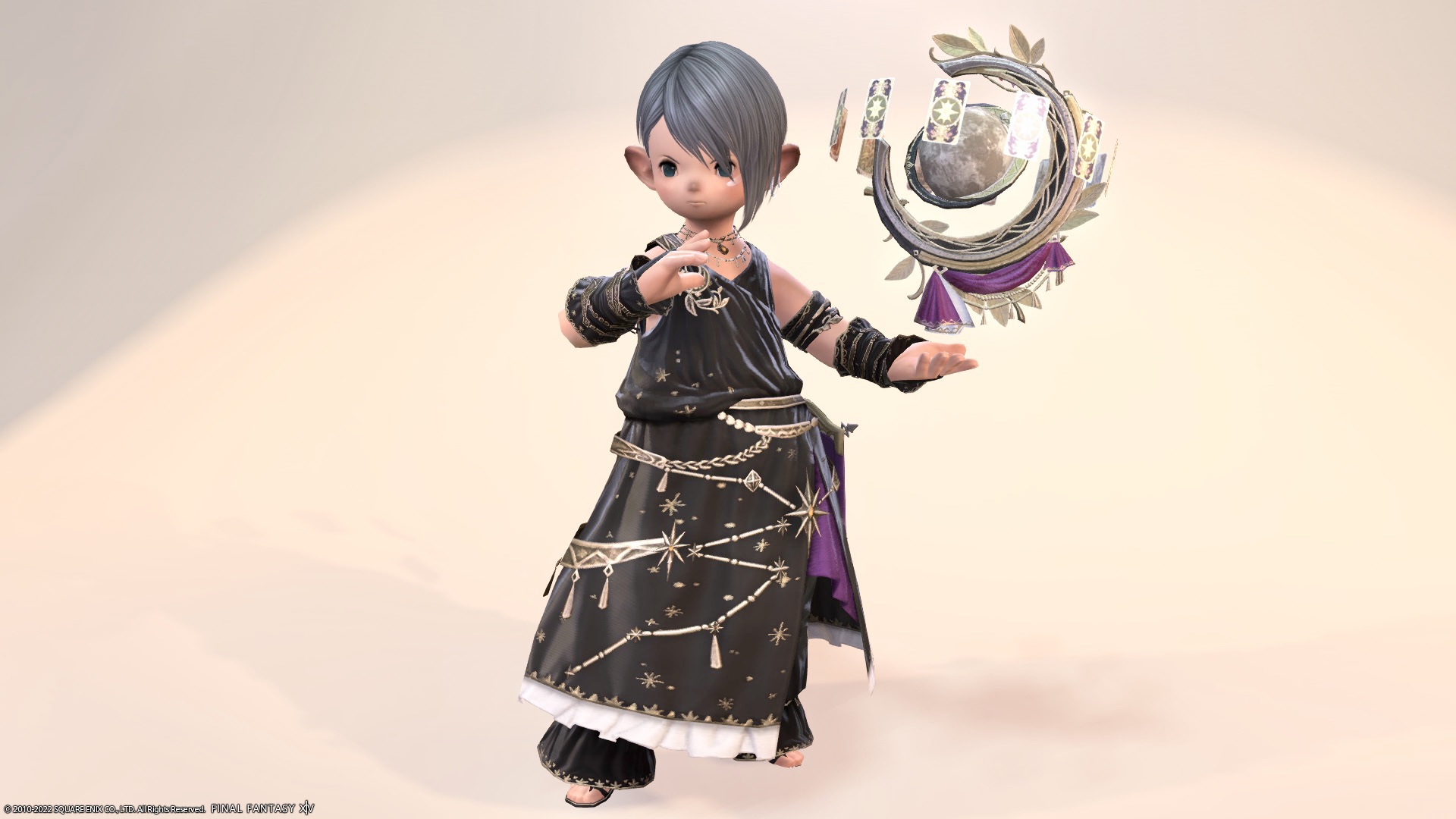 You have a big head, so it's better if you don't wear a hat.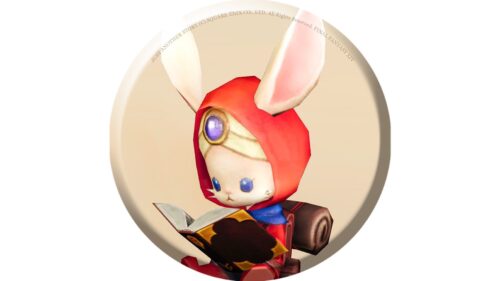 namingway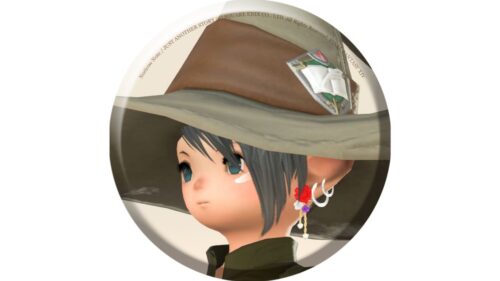 norirow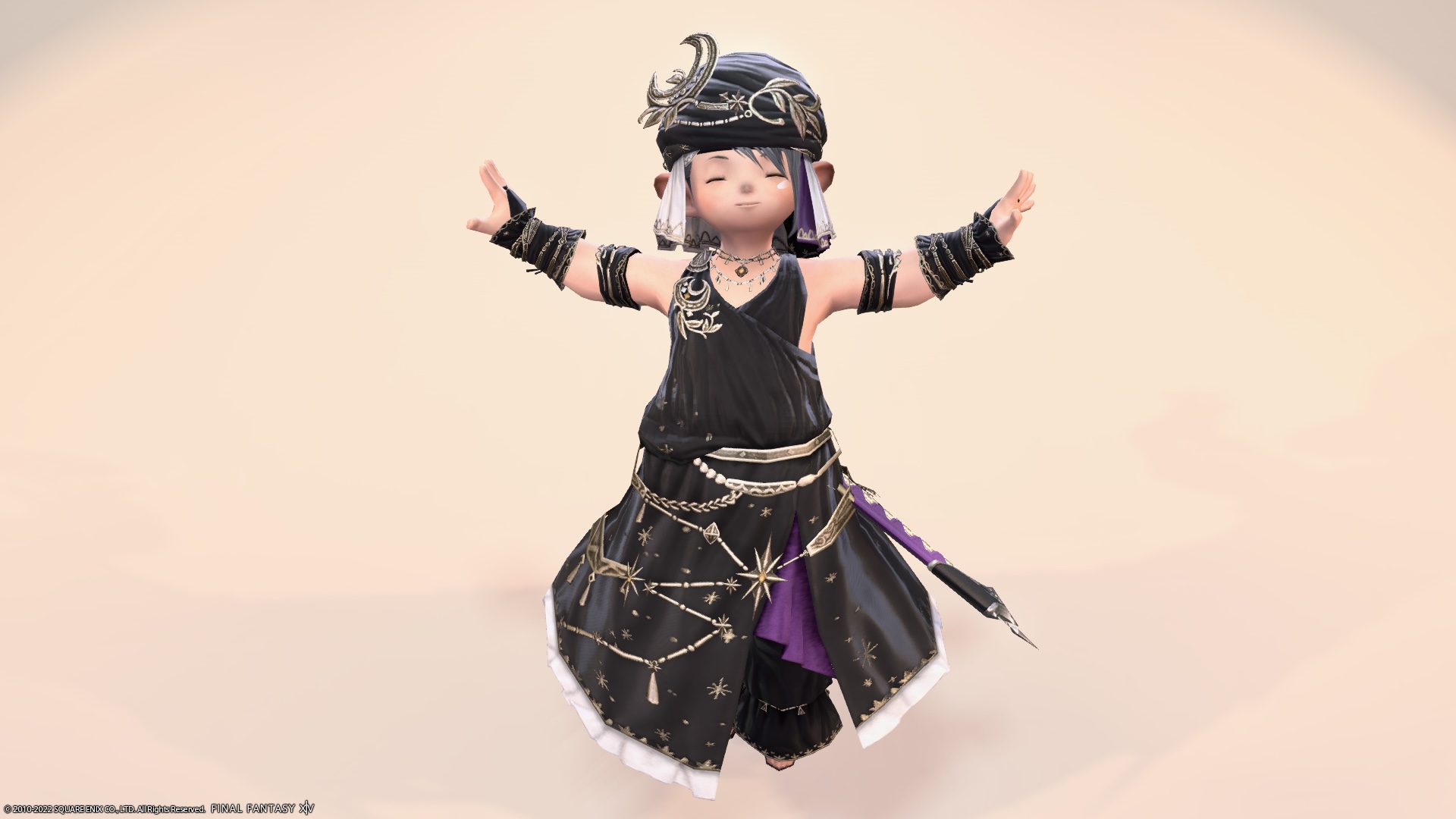 Dyed pattern
After completing the Endwalker healer job quest, you will be able to dye.
Snow White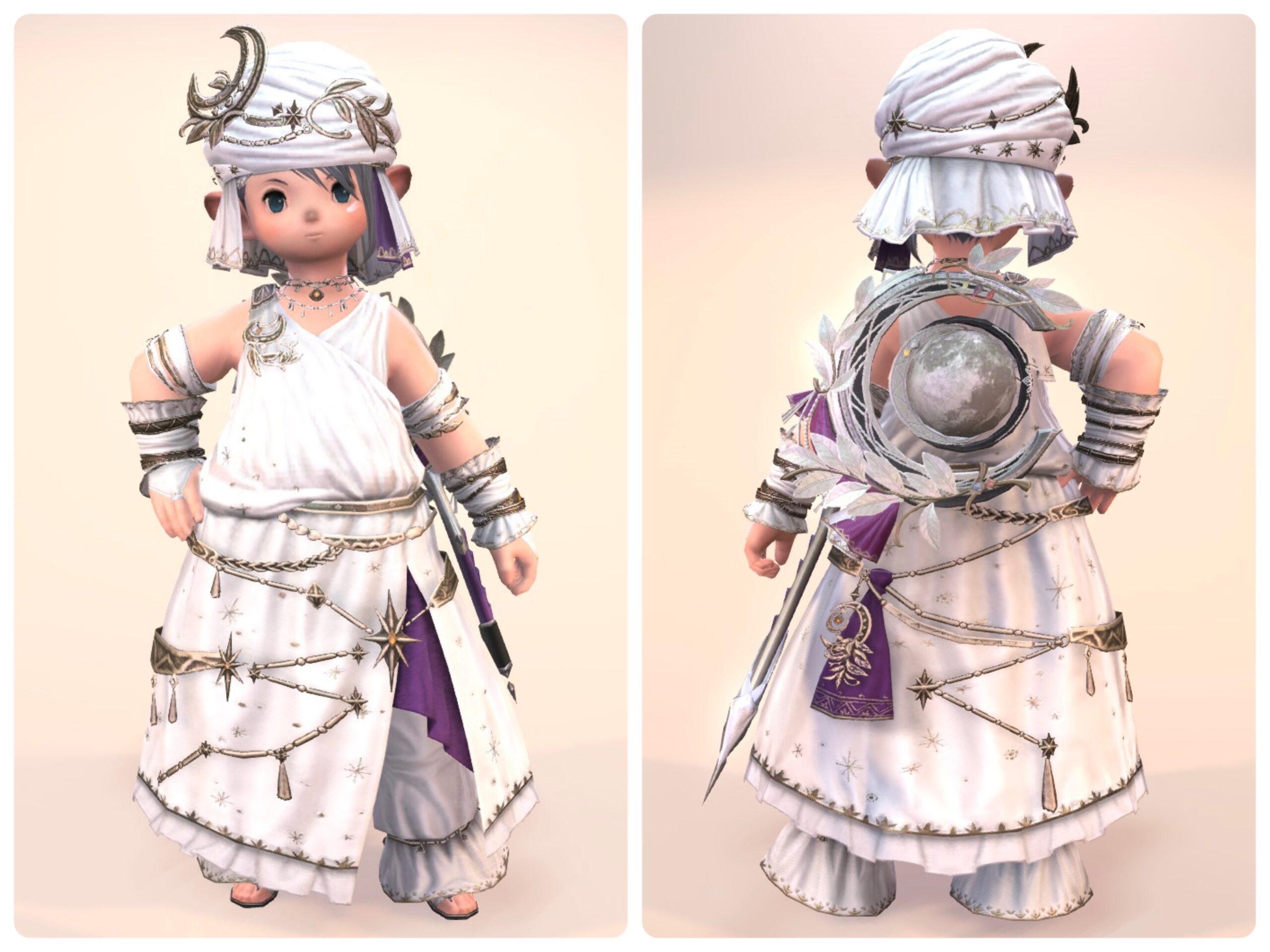 Dalamud Red
Honey Yellow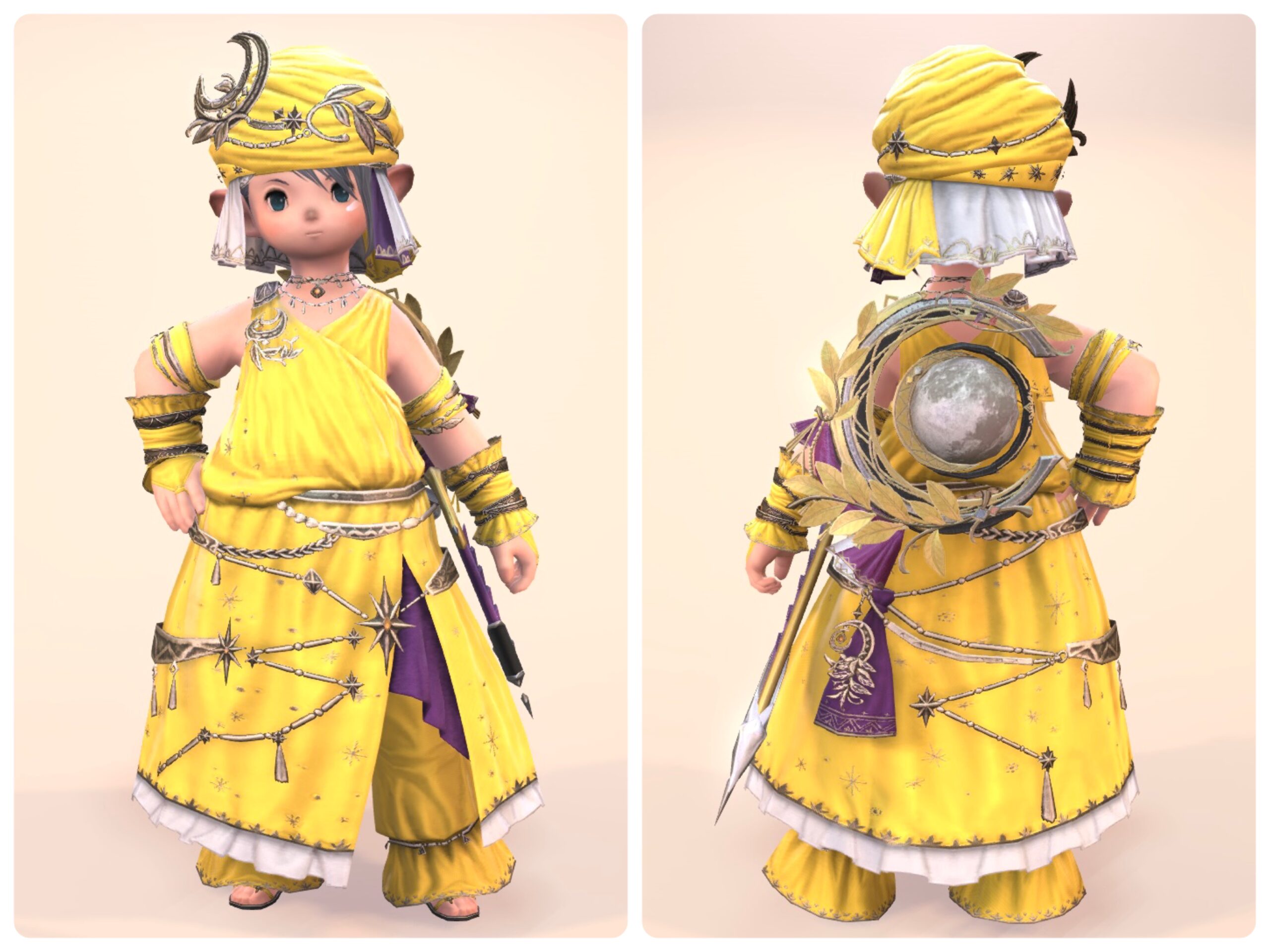 Olive Green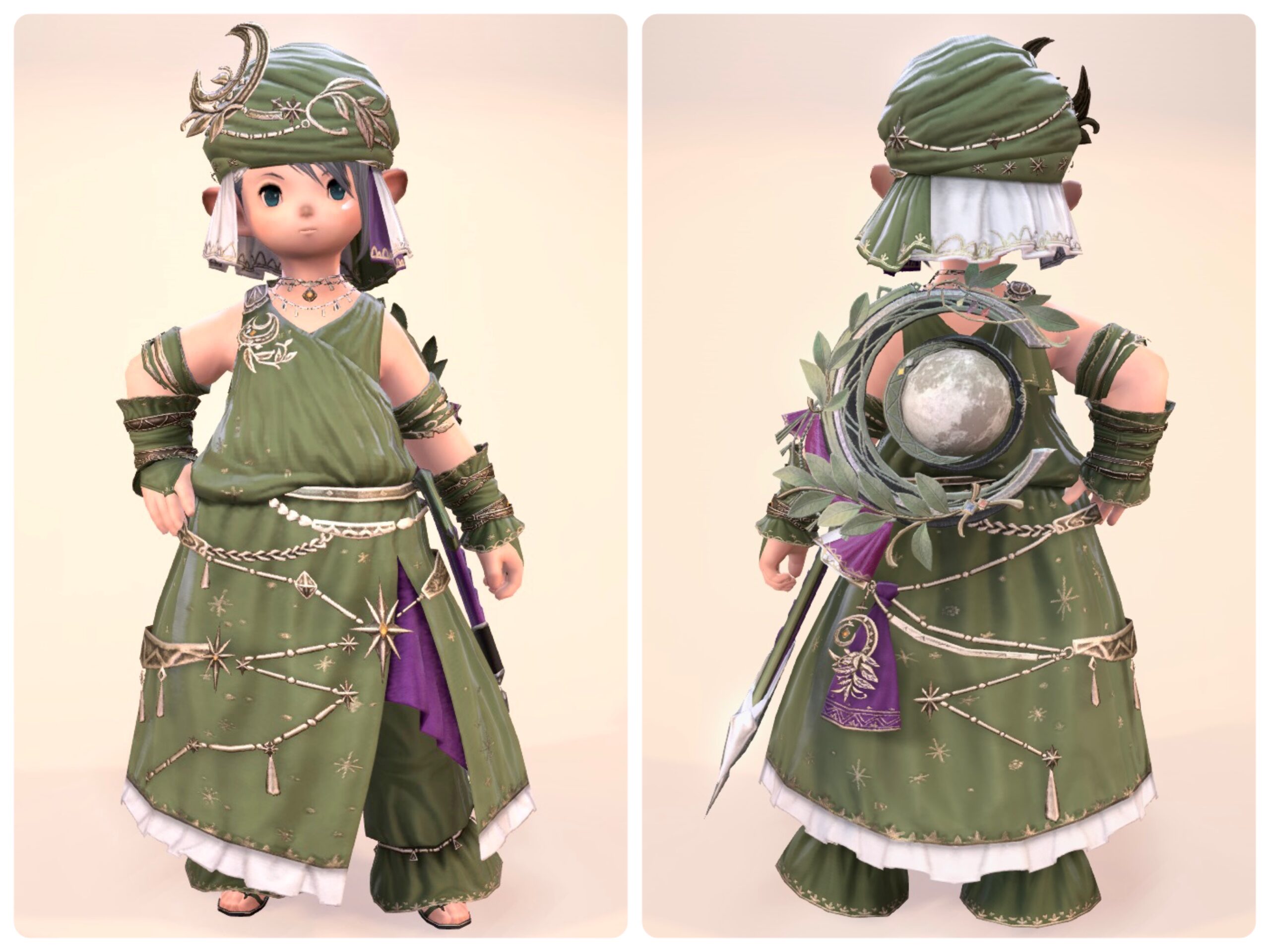 Ceruleum Blue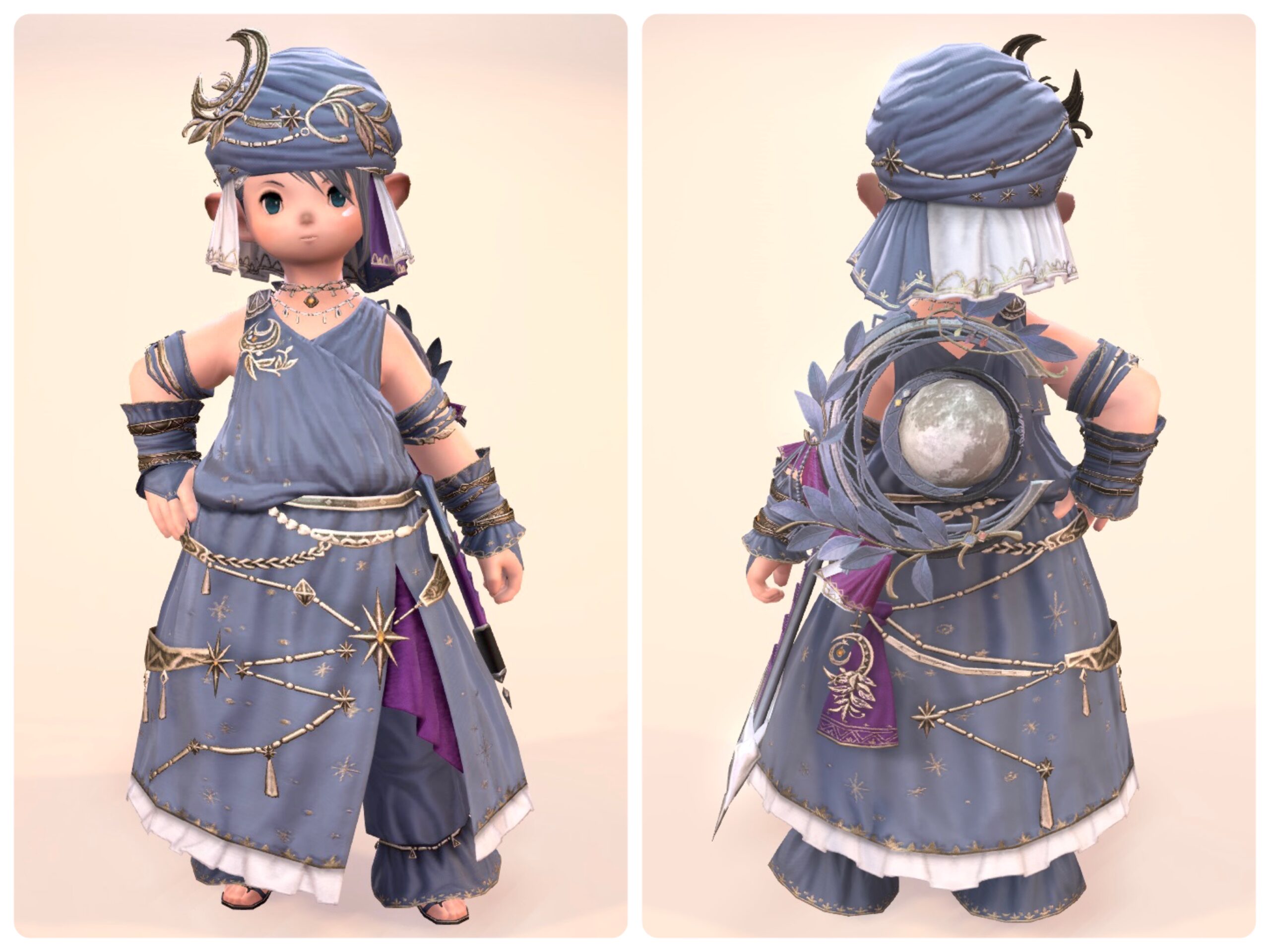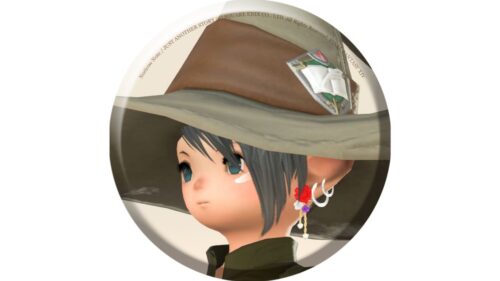 norirow
It feels like the Astrologian's AF4 equipment has become luxurious.
You may be able to become a "smart fortune teller" a little with this.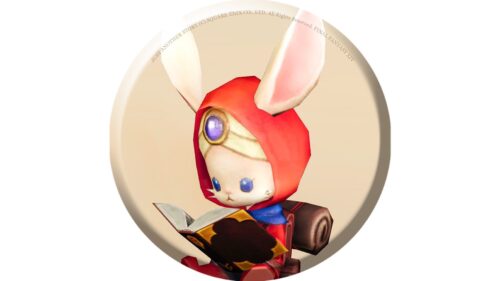 namingway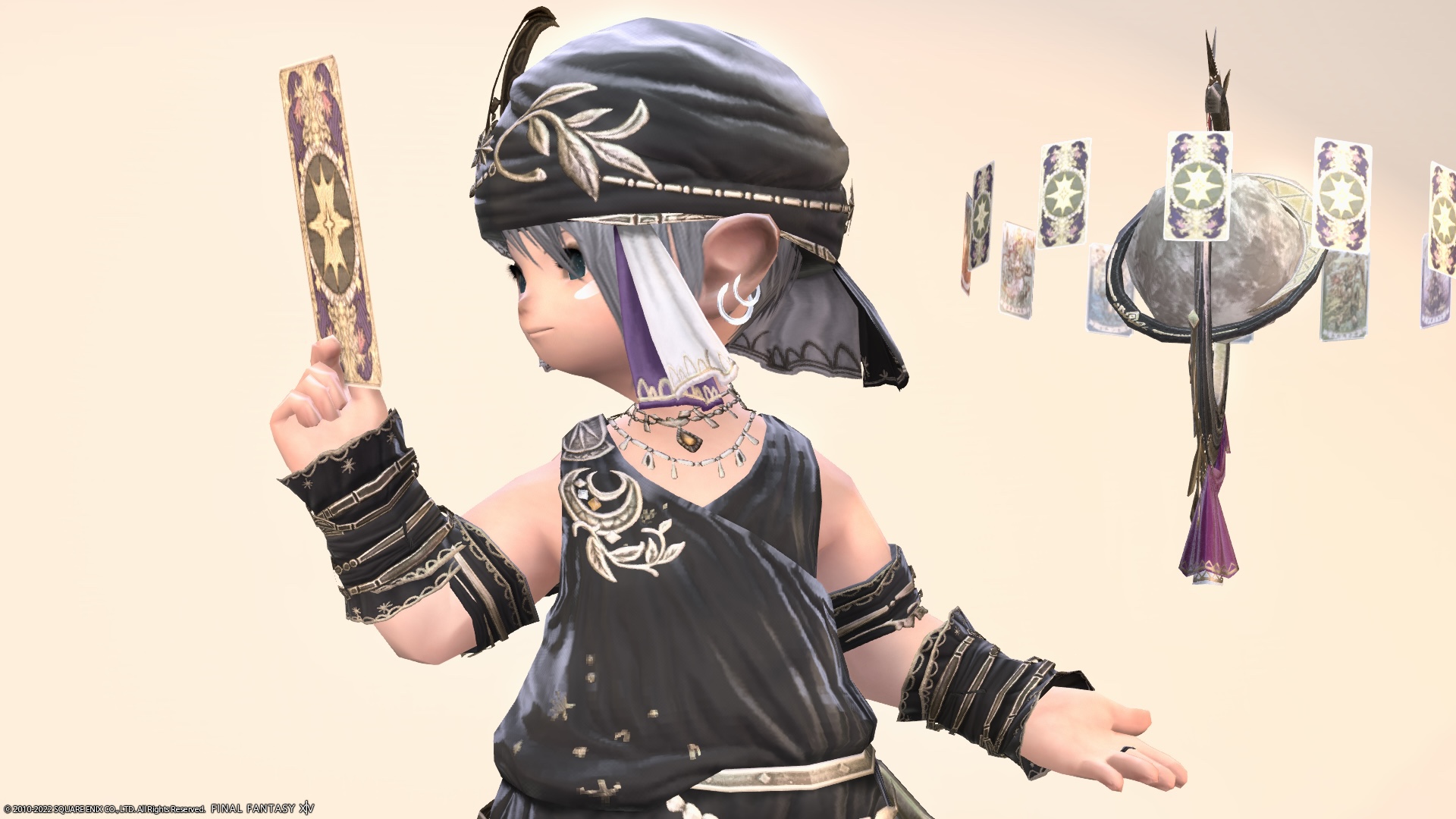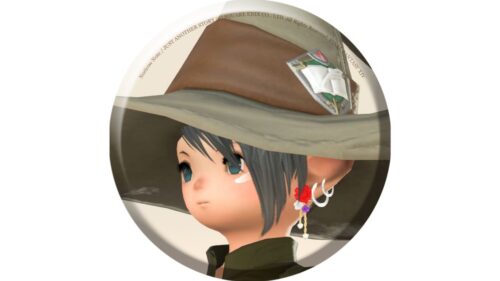 norirow
Video recording
I recorded the movement of the fabric of the clothes in the video!
So, it was a record of the Astrologian's AF5 equipment "Astronomia" series.
Related records
Astrologian's successive AF5 equipment