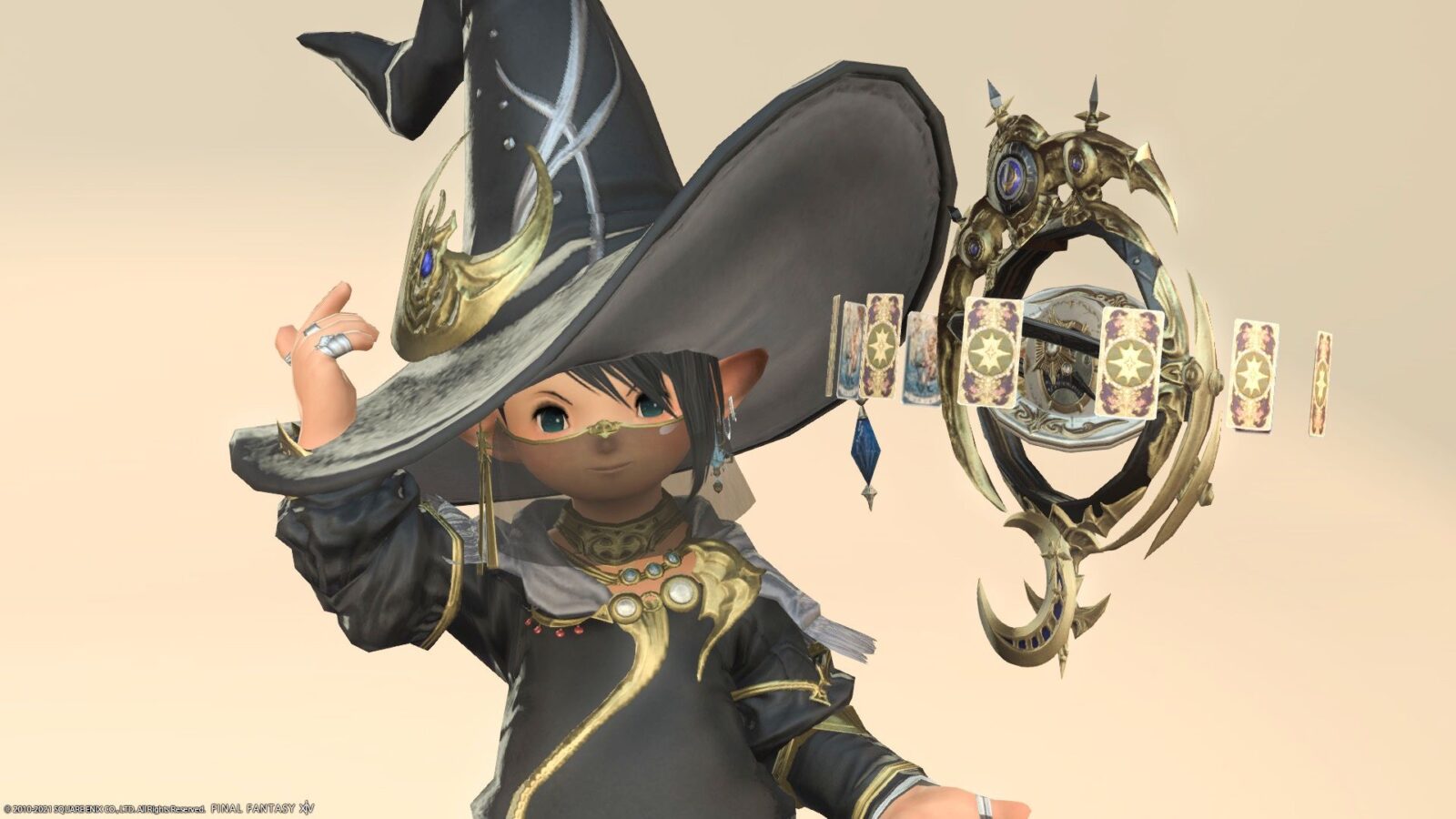 This is the Astrologian's AF2 equipment (Lv60 job-specific equipment) "Welkin" series.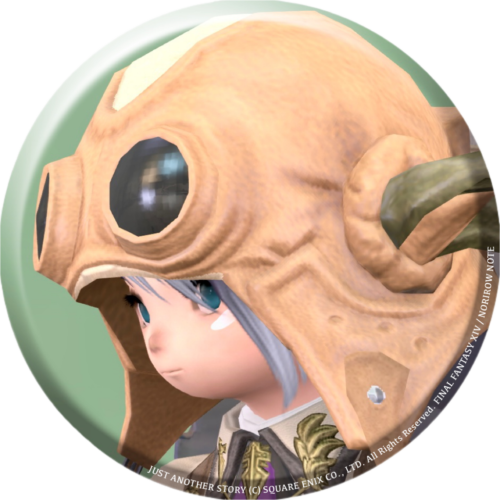 norirow
Very mysterious and cute equipment! I really like this!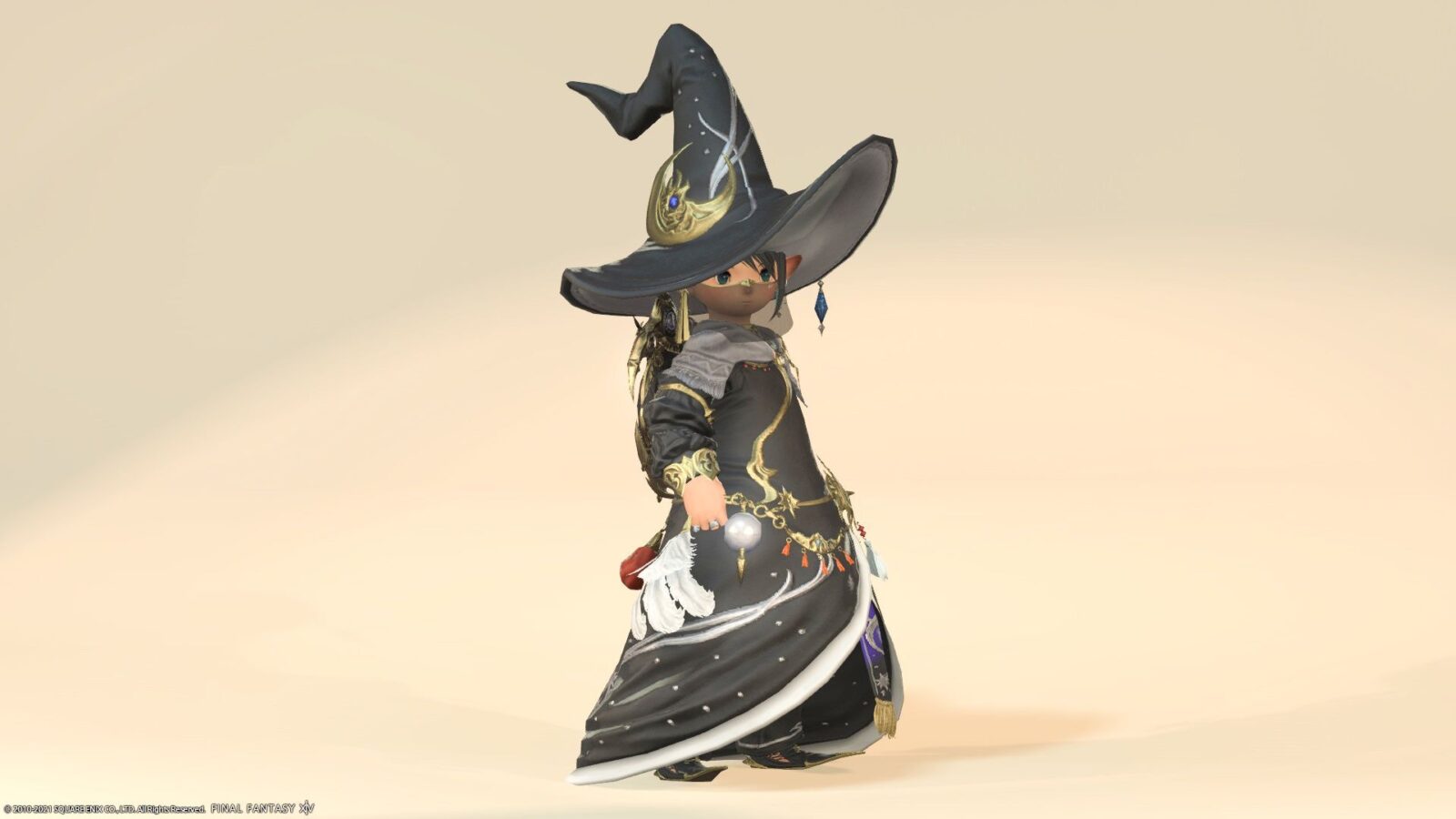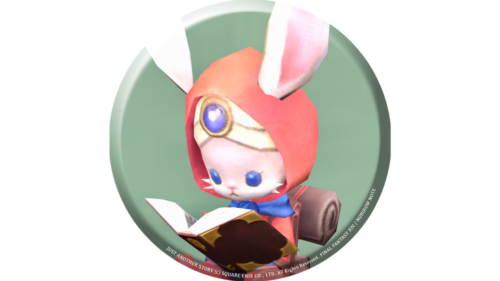 namingway
Astrologian AF2 "Welkin" series
These are available in the Astrologian's Lv60 Job Quest. Alternatively, you can get it in exchange for the Centurio Seal at Yolaine in Foundation.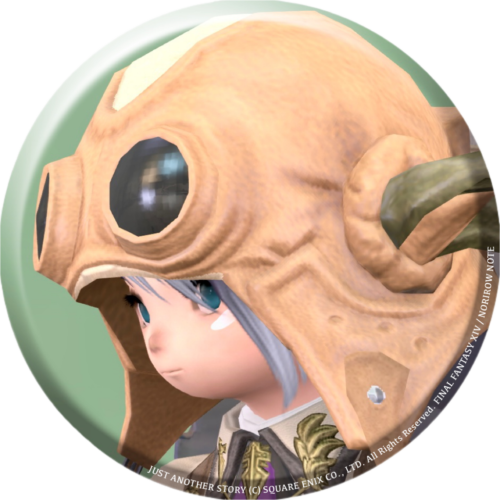 norirow
This hat comes with a face veil. It 's very mysterious.
The face veil is removable.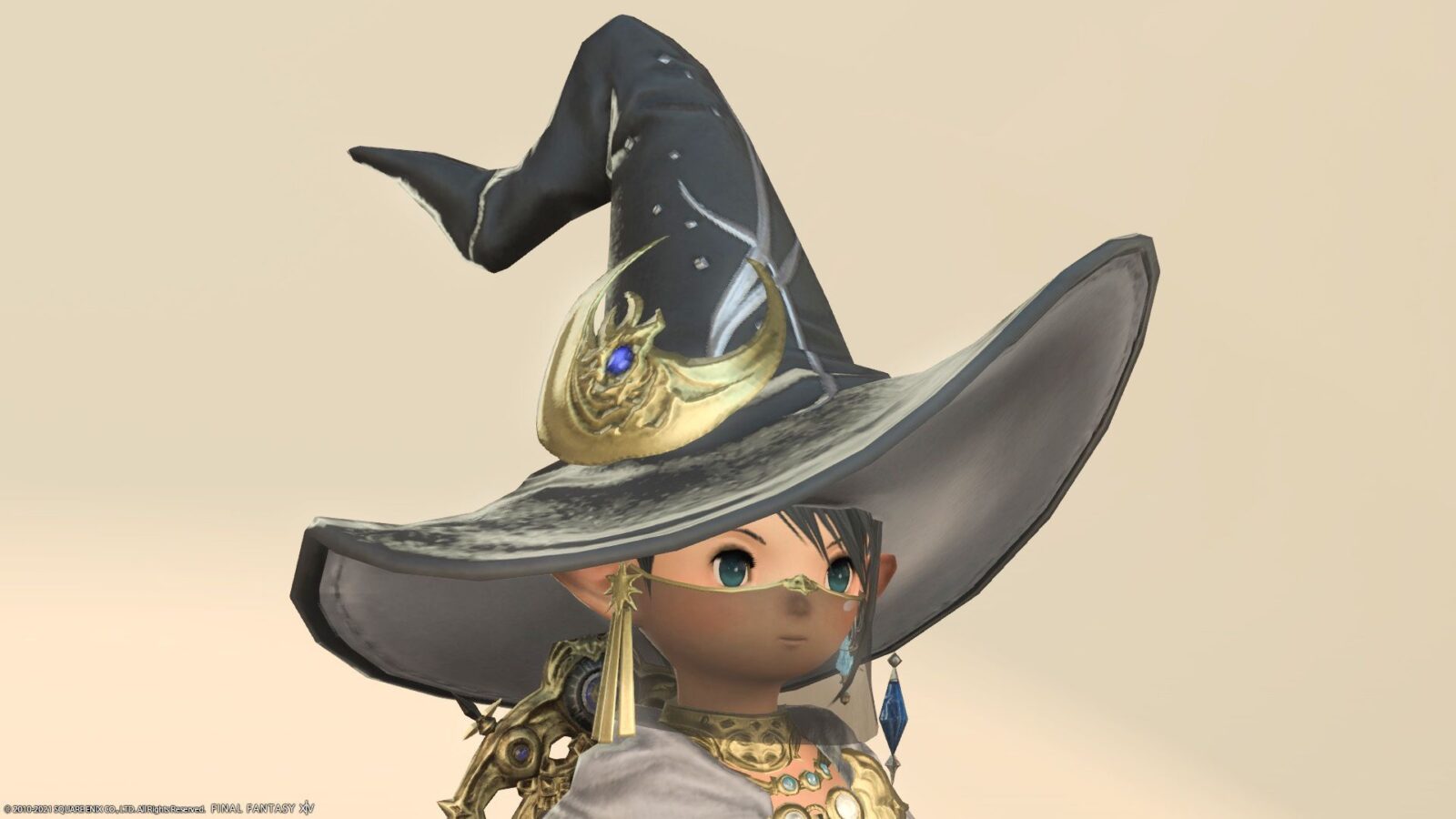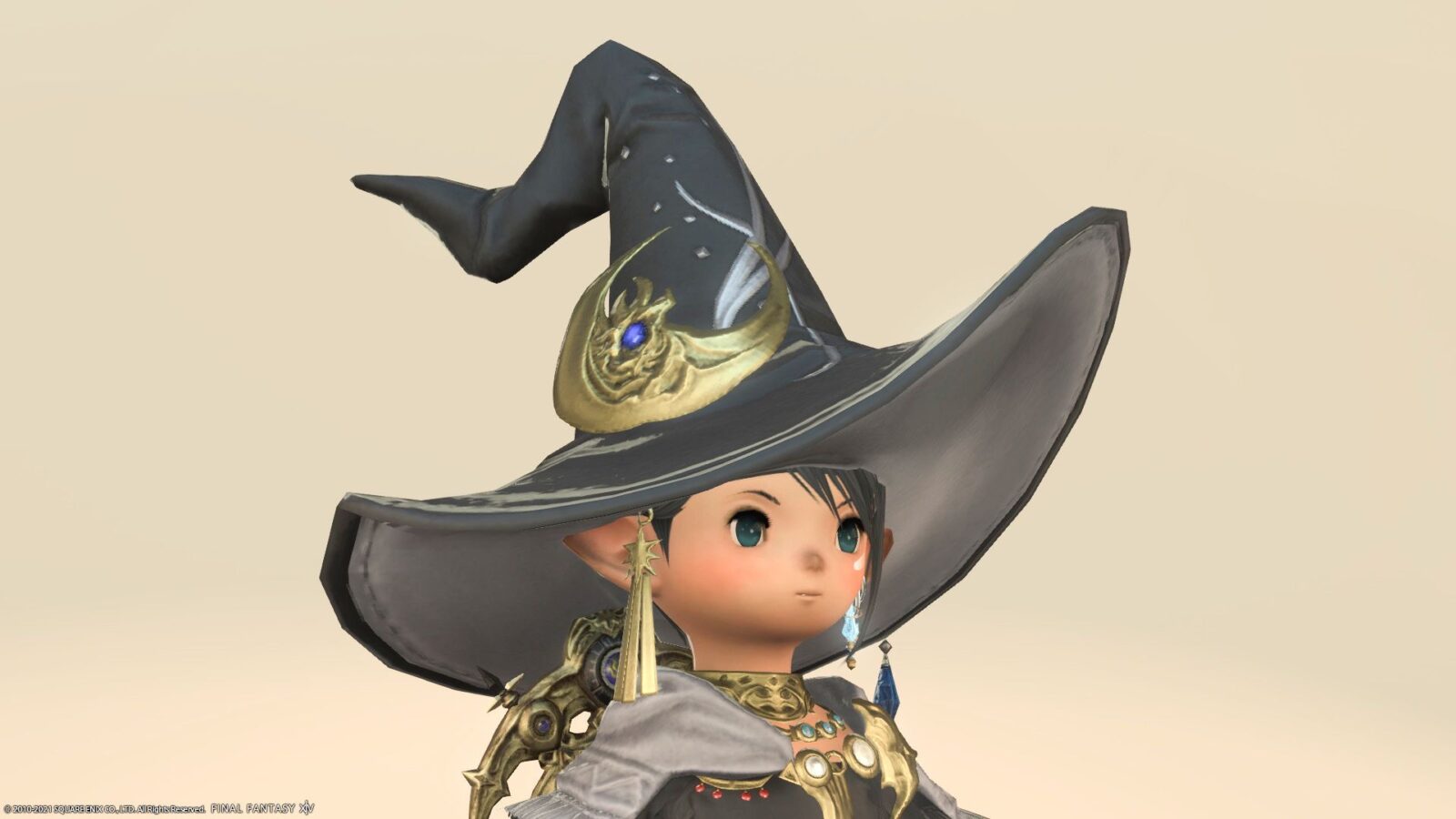 The head equipment is quite large, the tip is broken, and the crescent decoration and the embroidery of the starry sky are very nice witch hats.
The torso is a long robe with a distinctive sun decoration.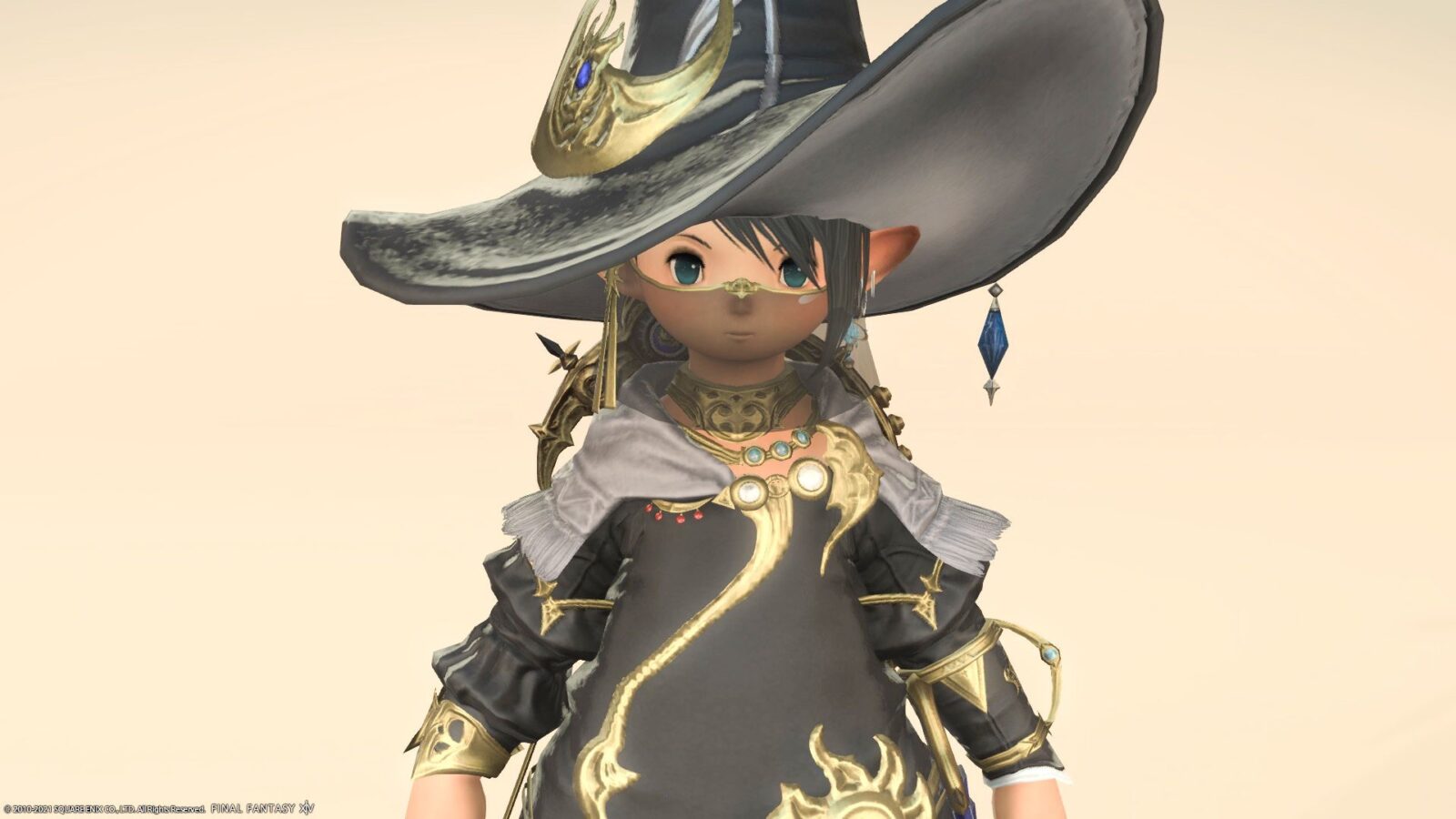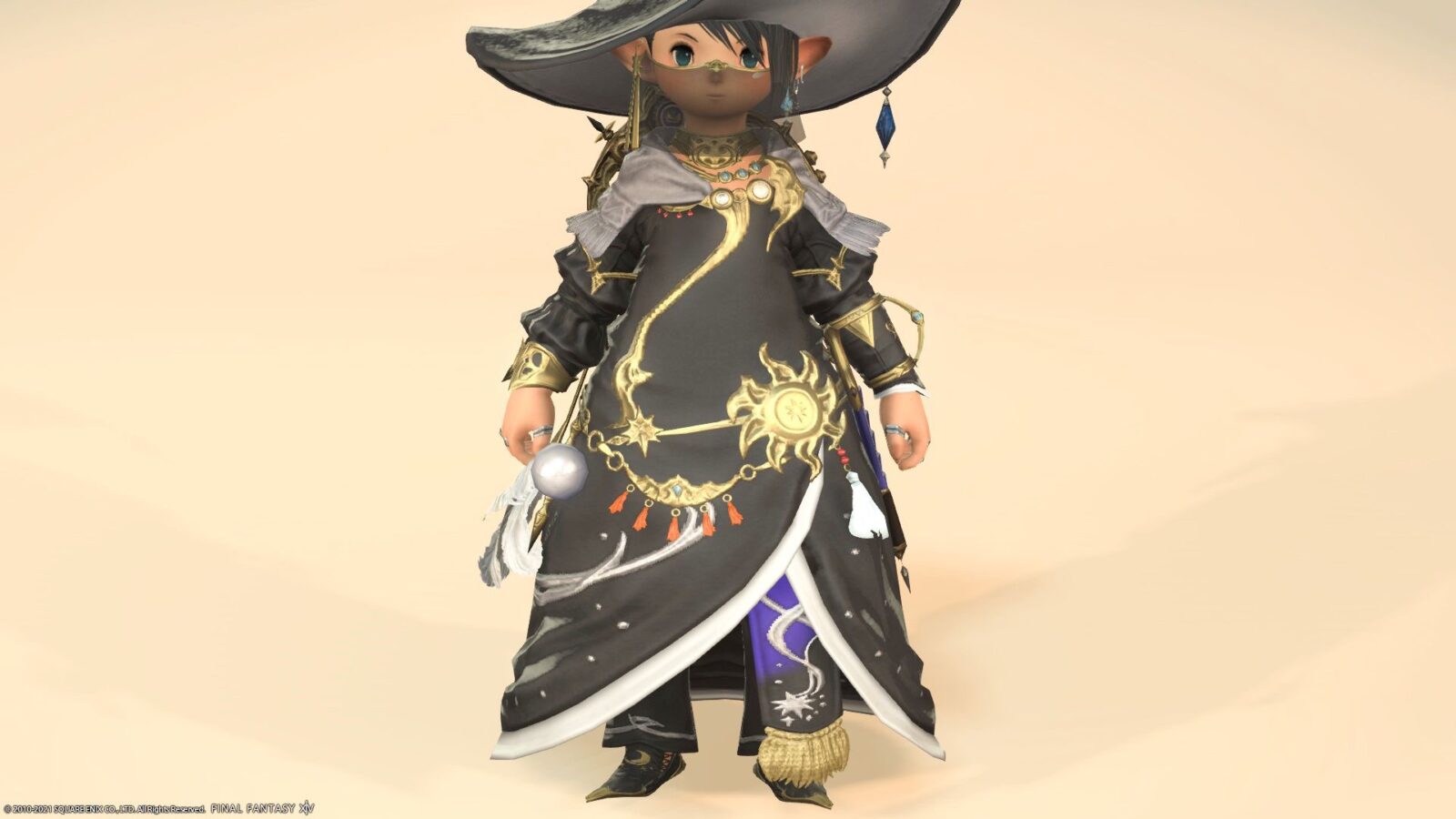 It is also very fashionable that the arm equipment is asymmetrical on the left and right.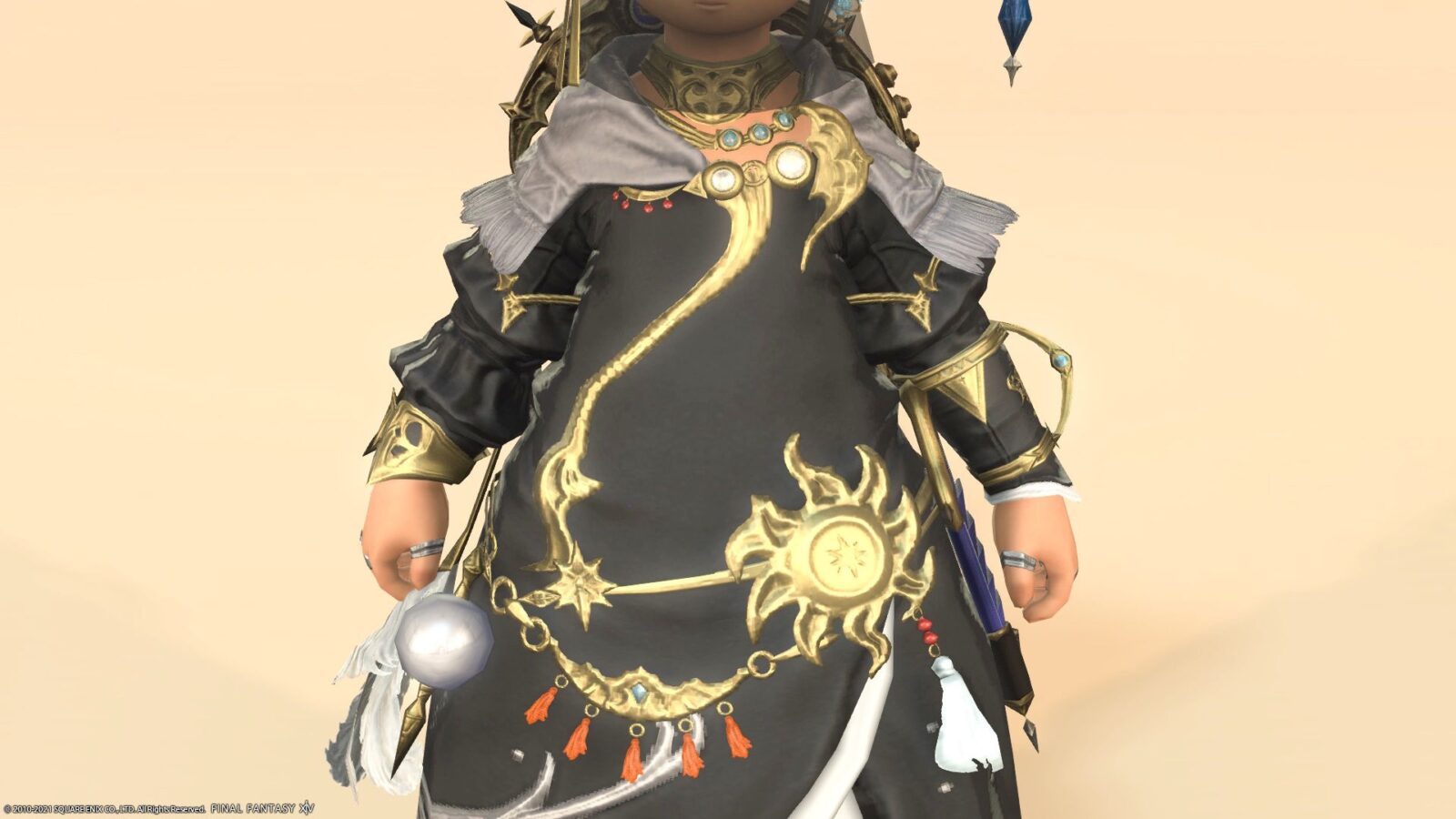 In addition, the arm equipment comes with a ring from the beginning.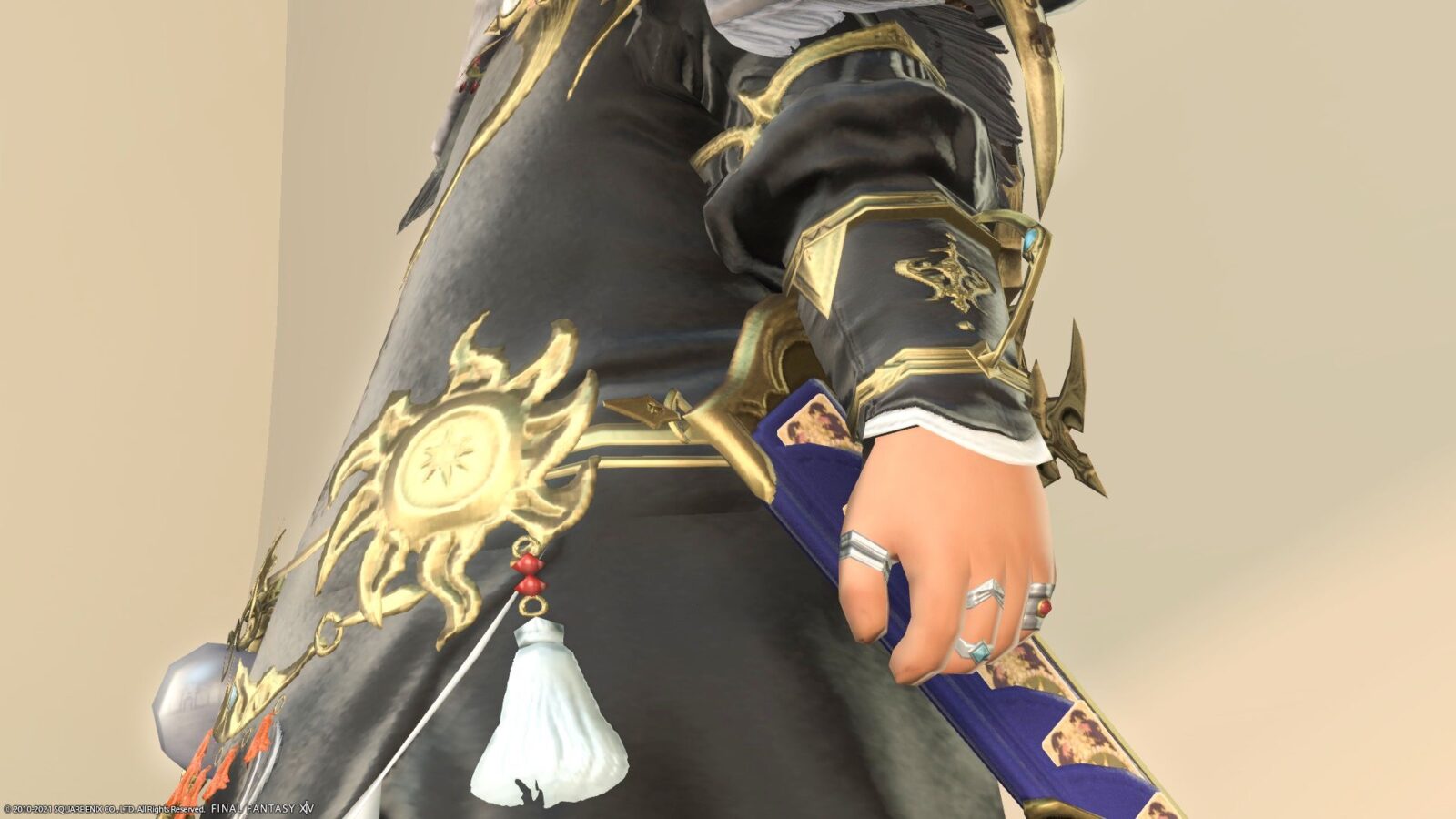 The leg equipment is fashionable flared pants with a wide hem, although it is difficult to see. The foot equipment is pointed shoes.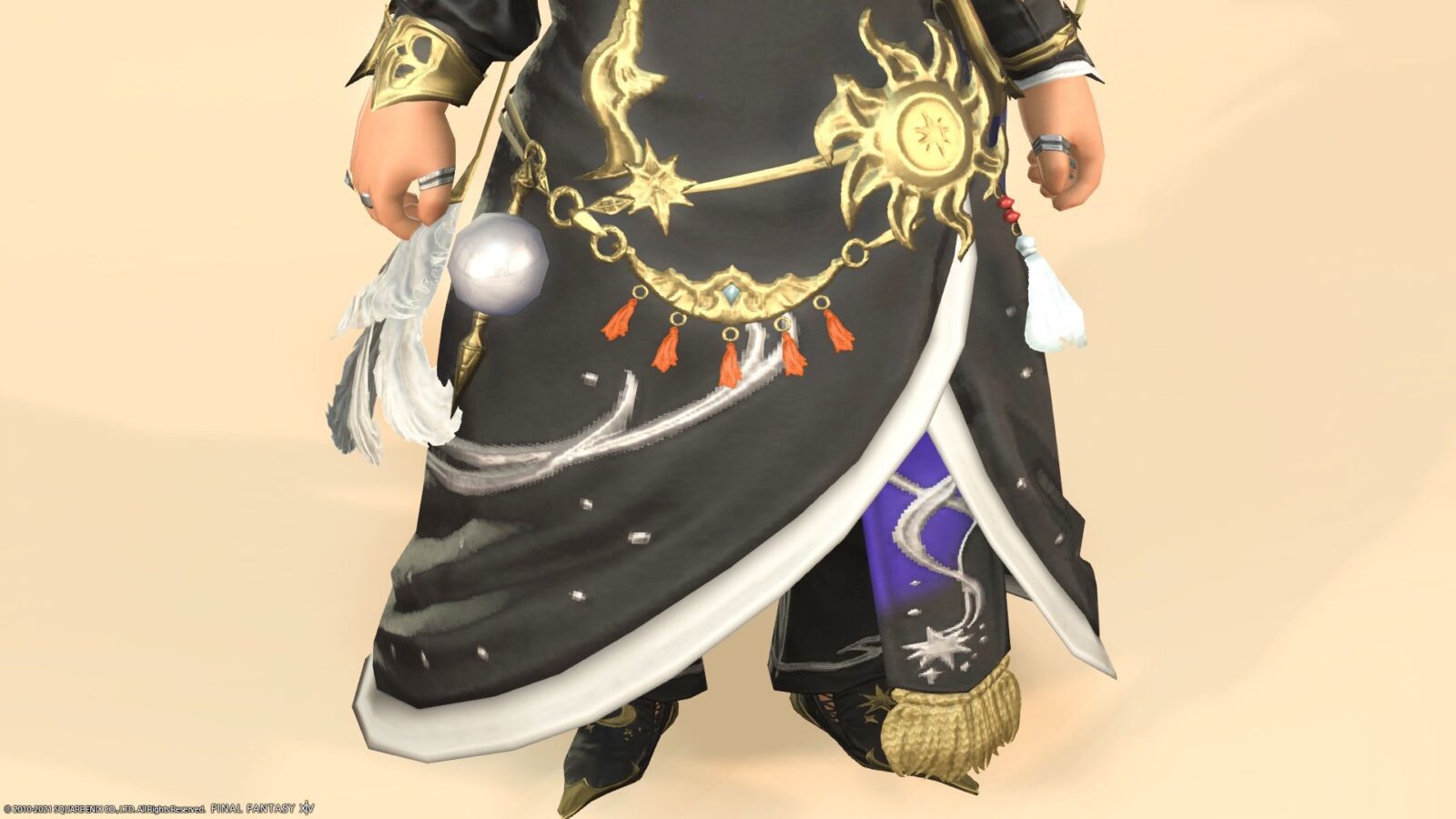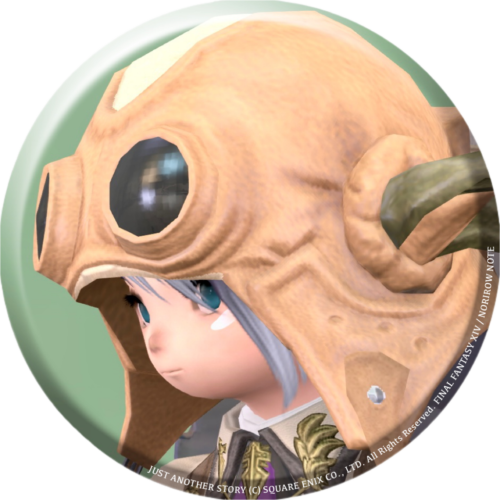 norirow
I'm glad that it's a robe but not a skirt!
The starry sky is embroidered up to the tip of the hem. The drawstring bag on his waist is cute.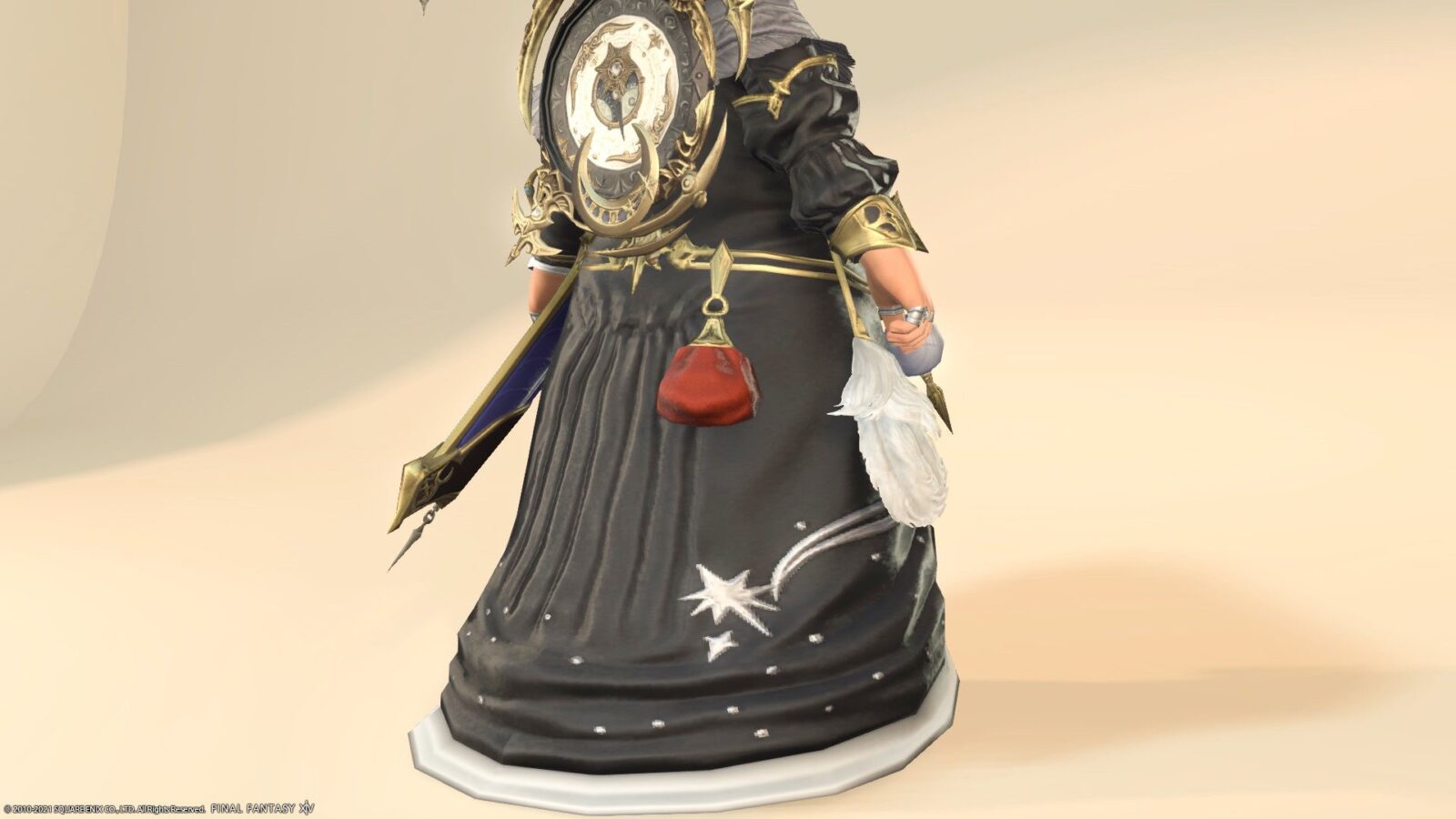 Even with dyeing, the image changes drastically, so it seems that there are many usability.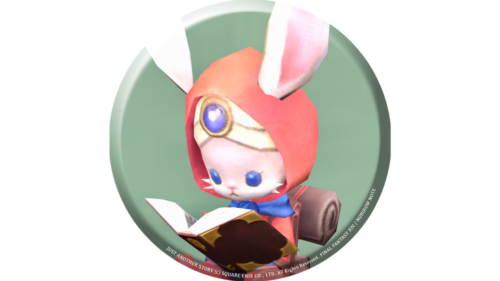 namingway
Dyeing pattern
Original Color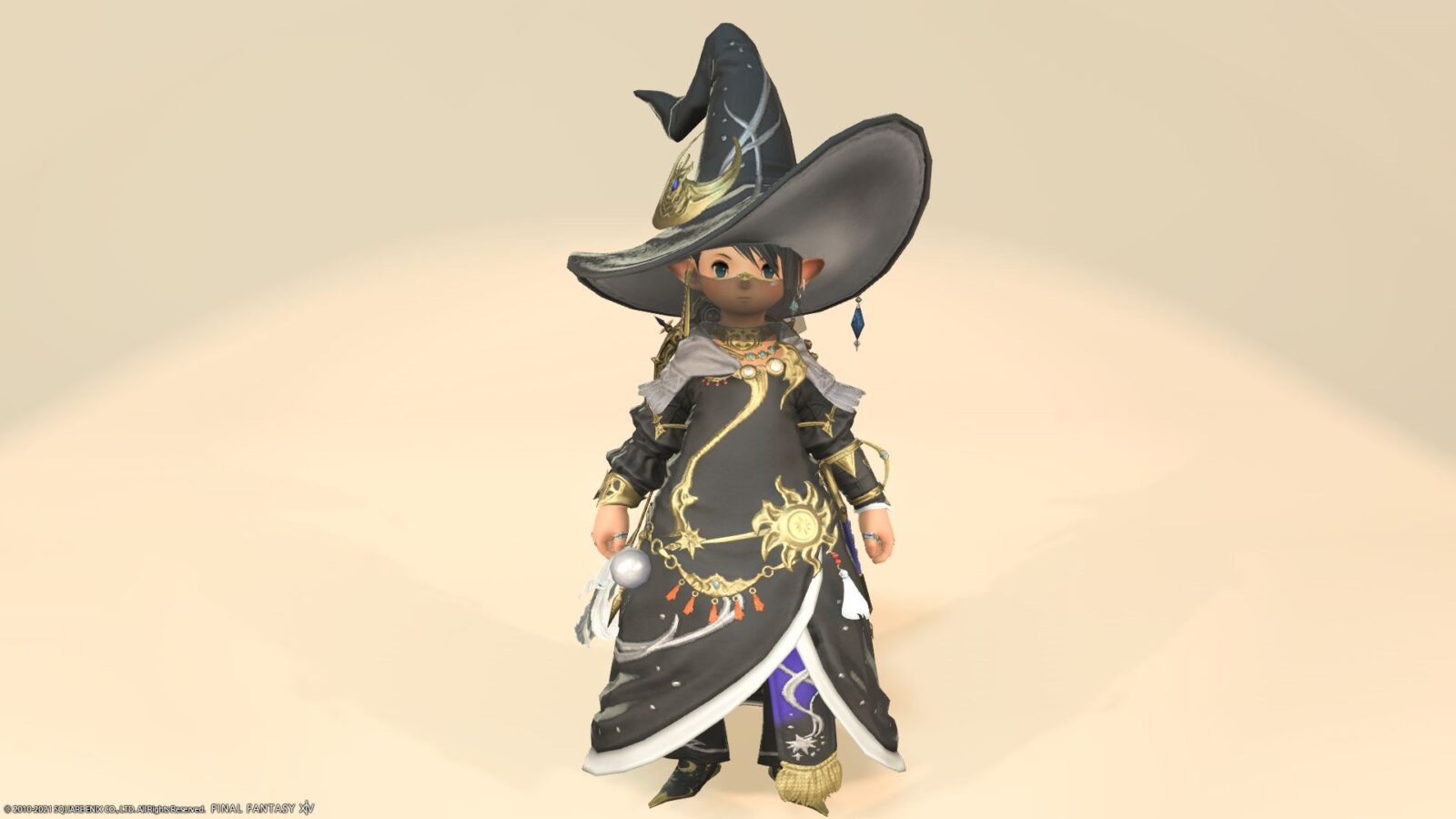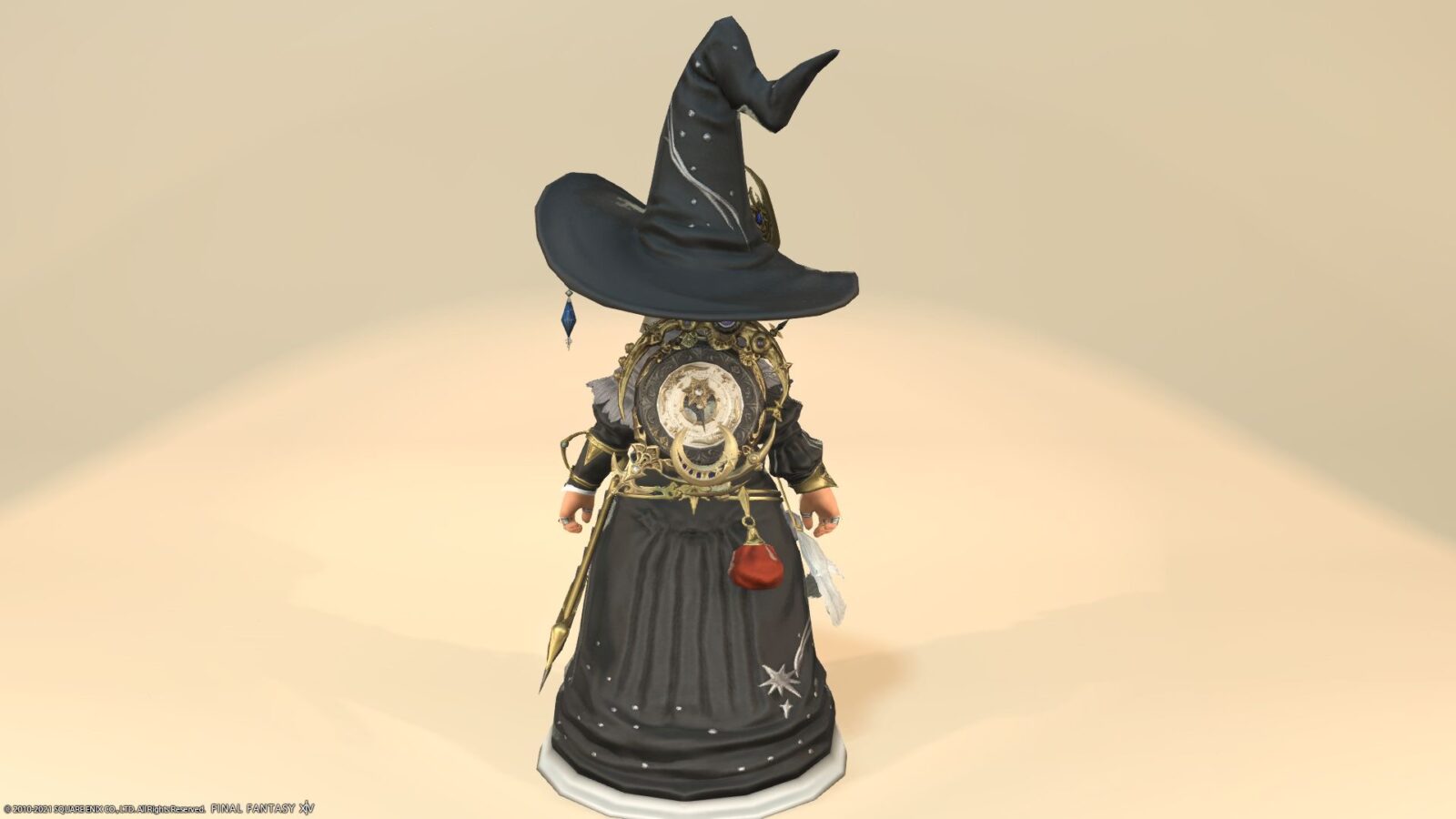 Snow White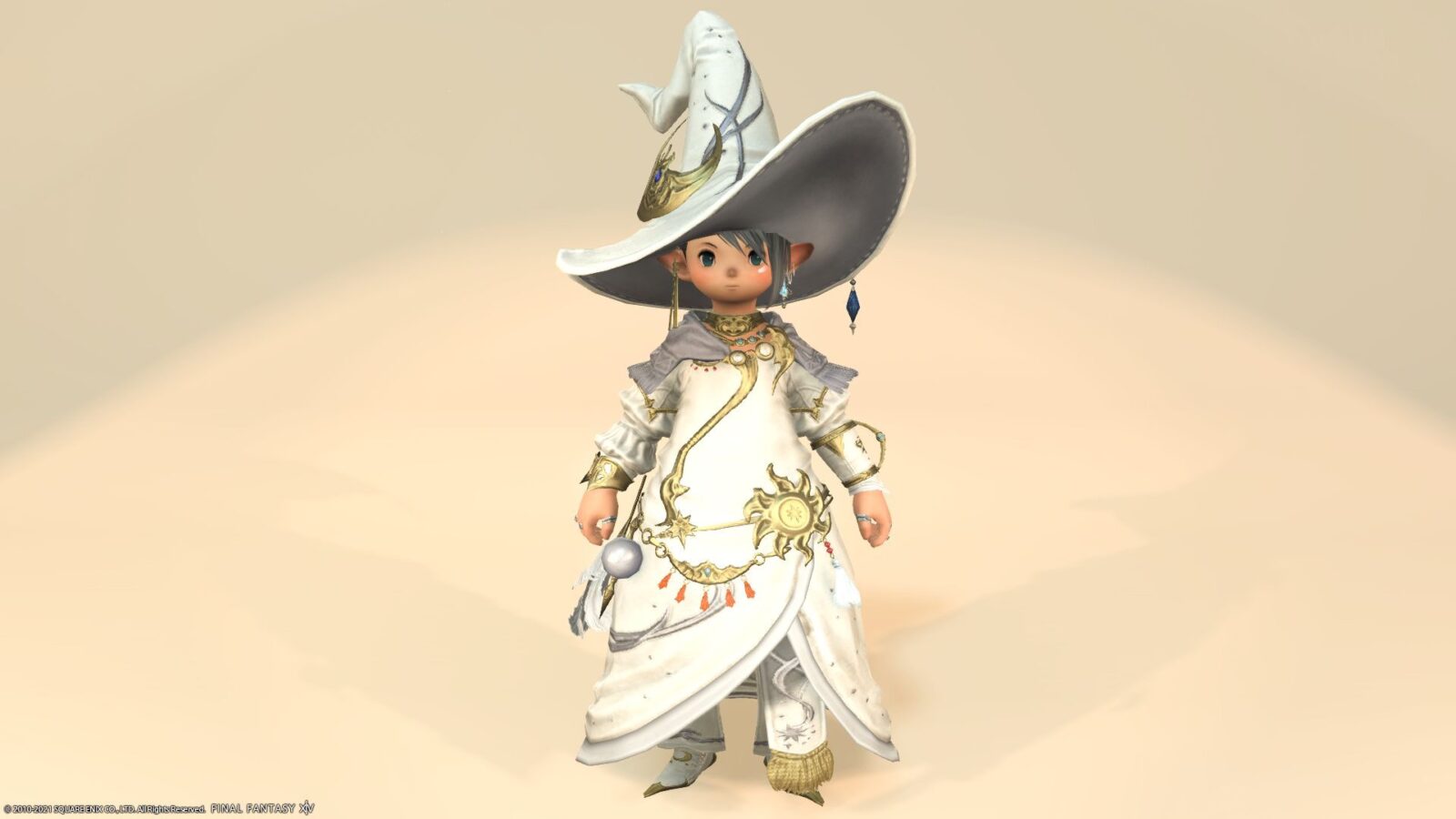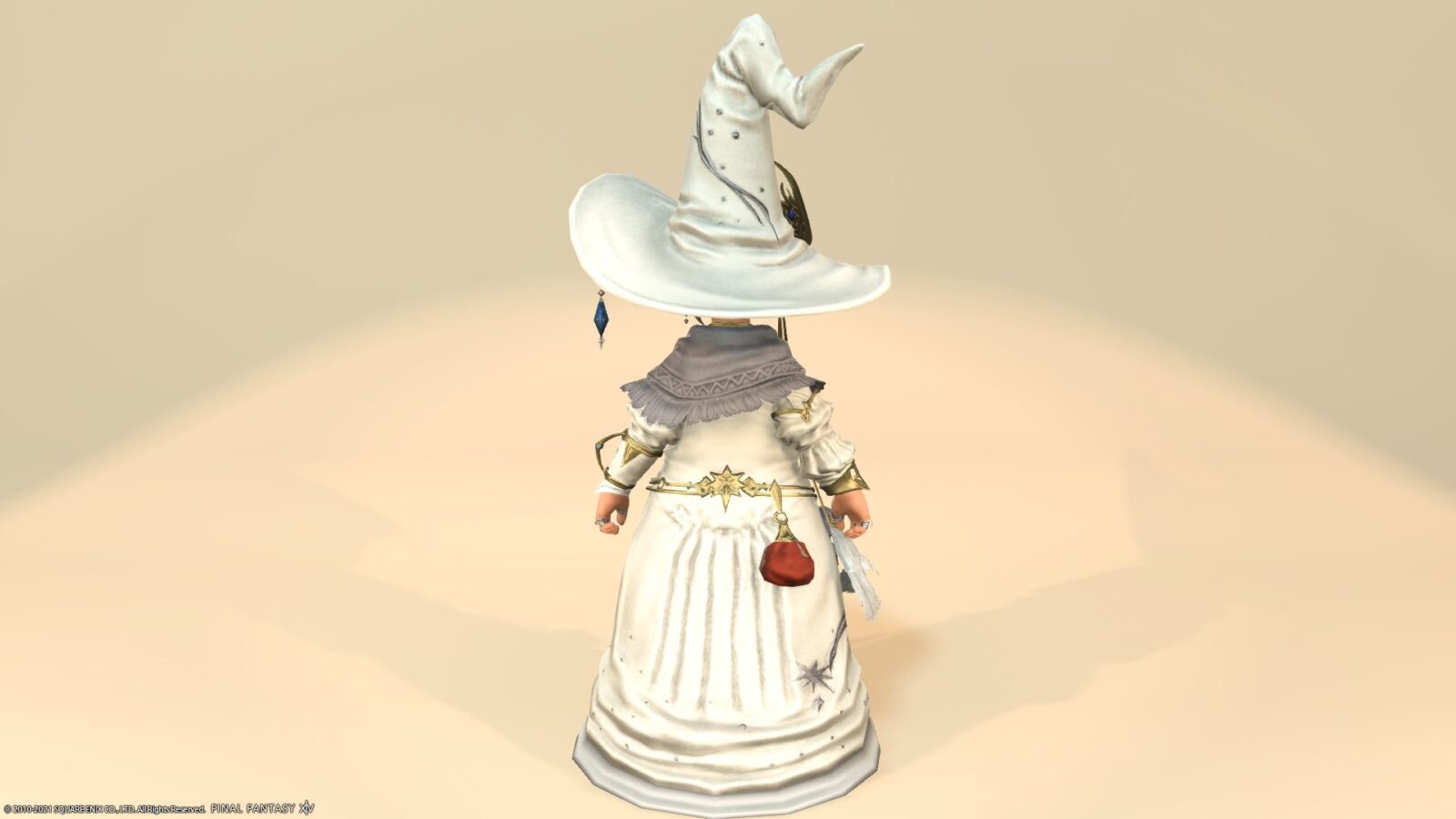 Rust Red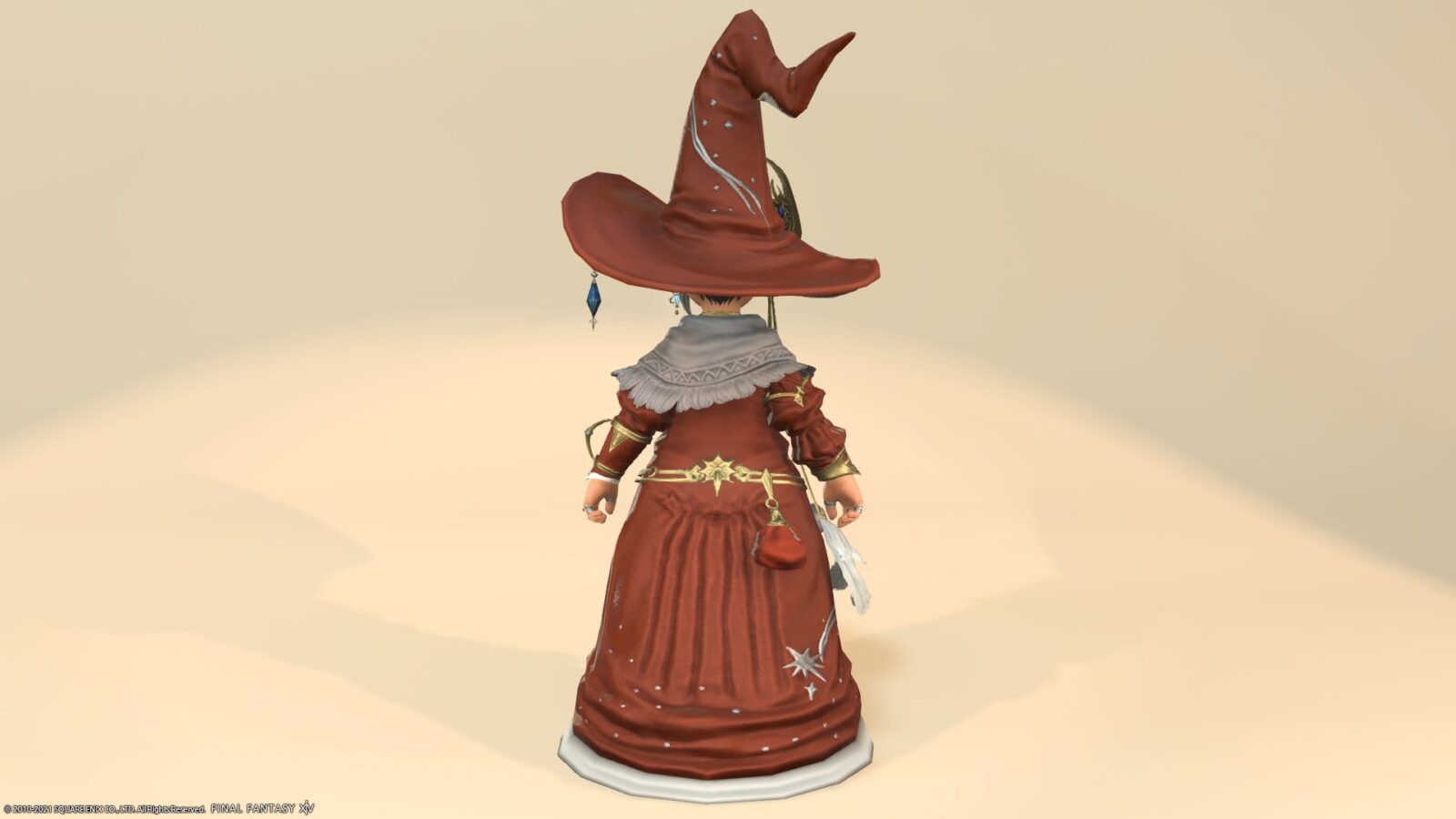 Olive Green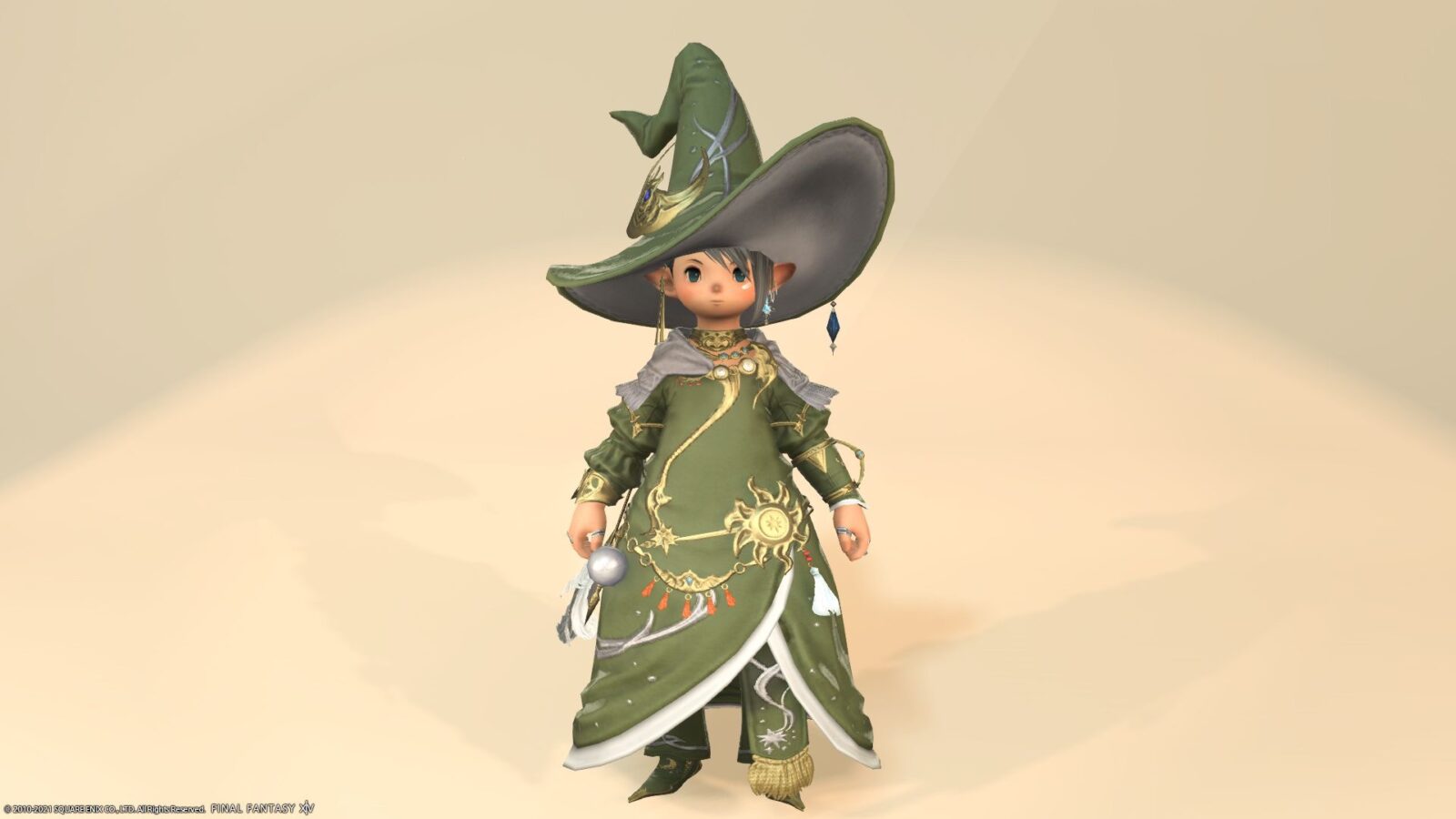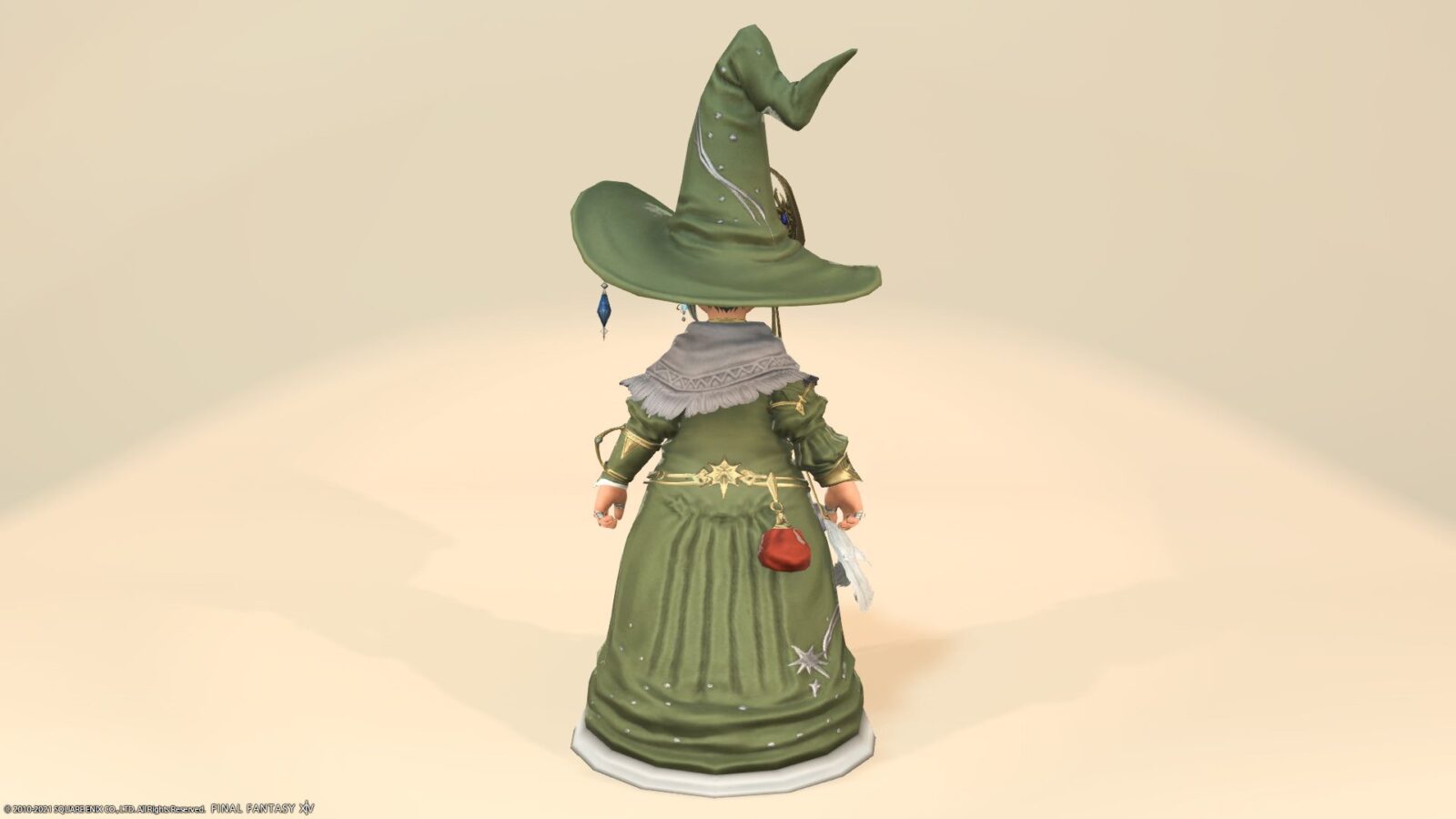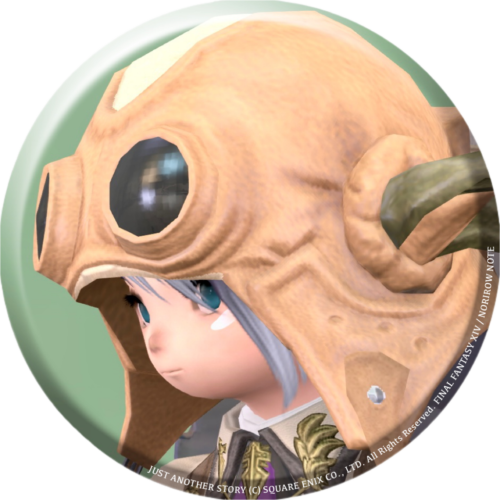 norirow
It really feels like a "witch"!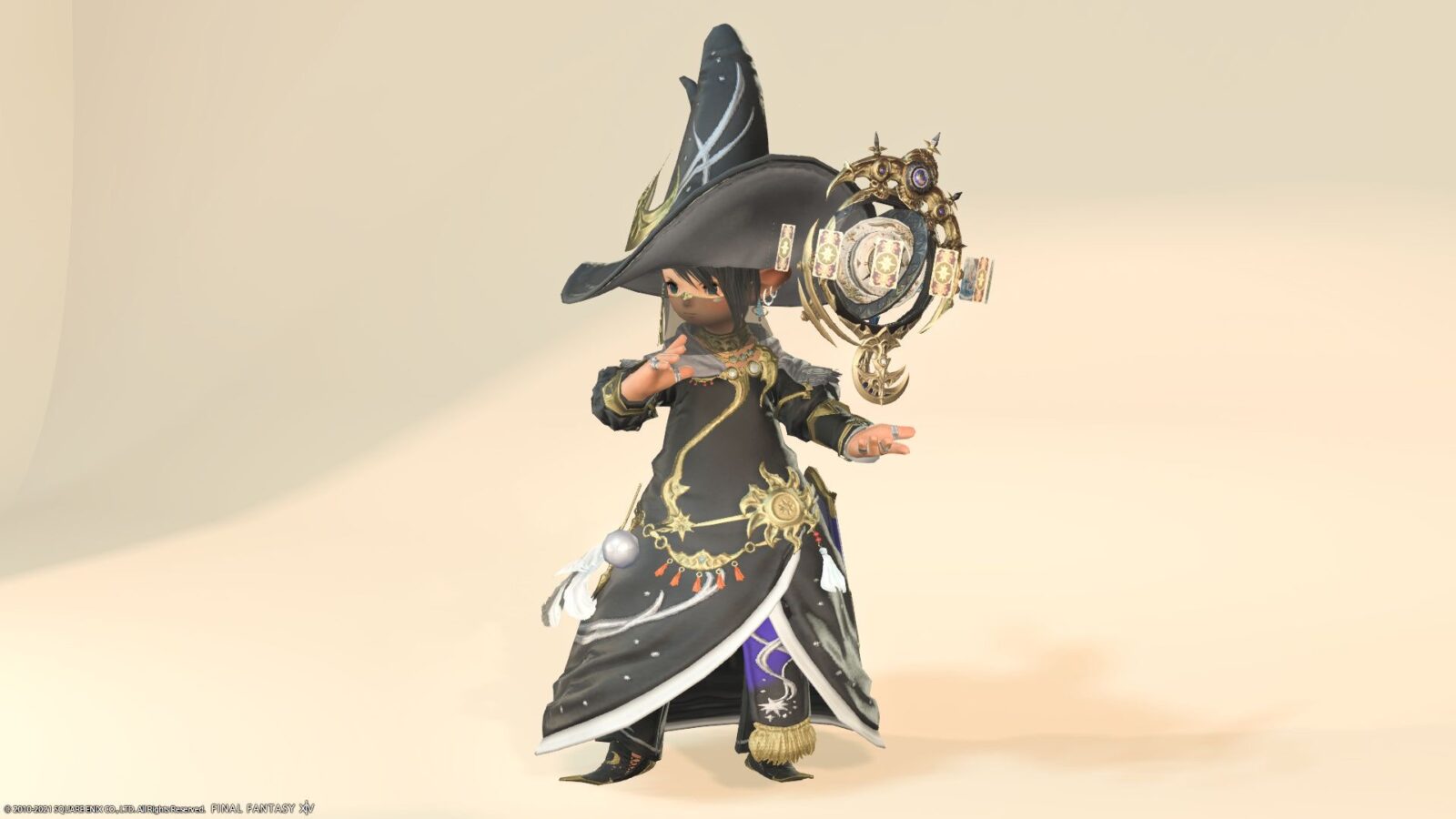 Norirow-san, you're a boy, right?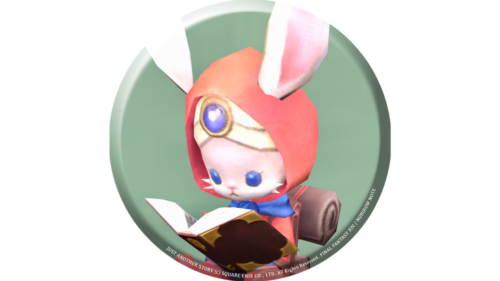 namingway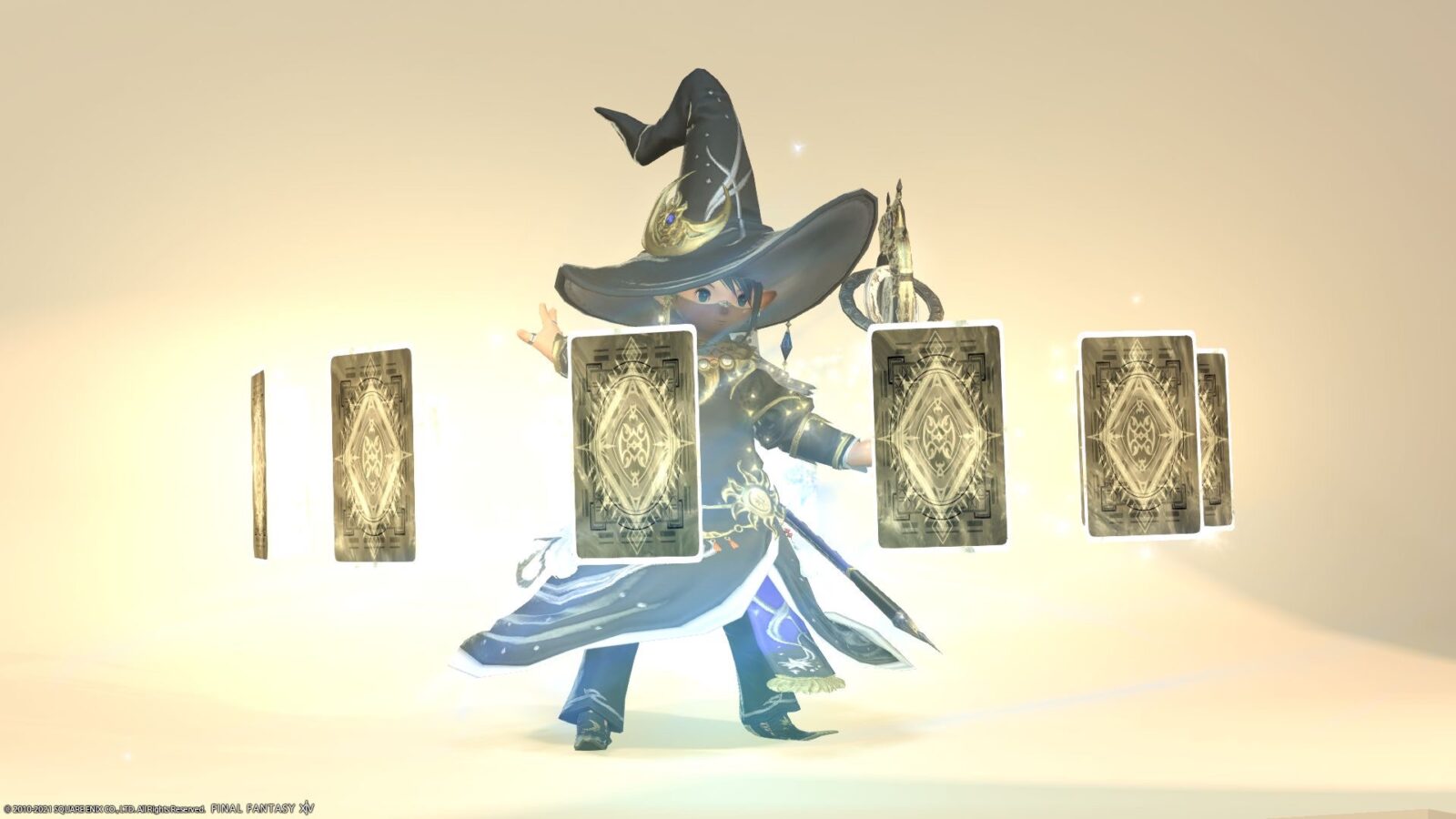 So, it was a record of the Astrologian's AF2 equipment "Welkin" series.
▼ Please check the video for the movement of the fabric!
Related records
Astrologian's successive AF5 equipment