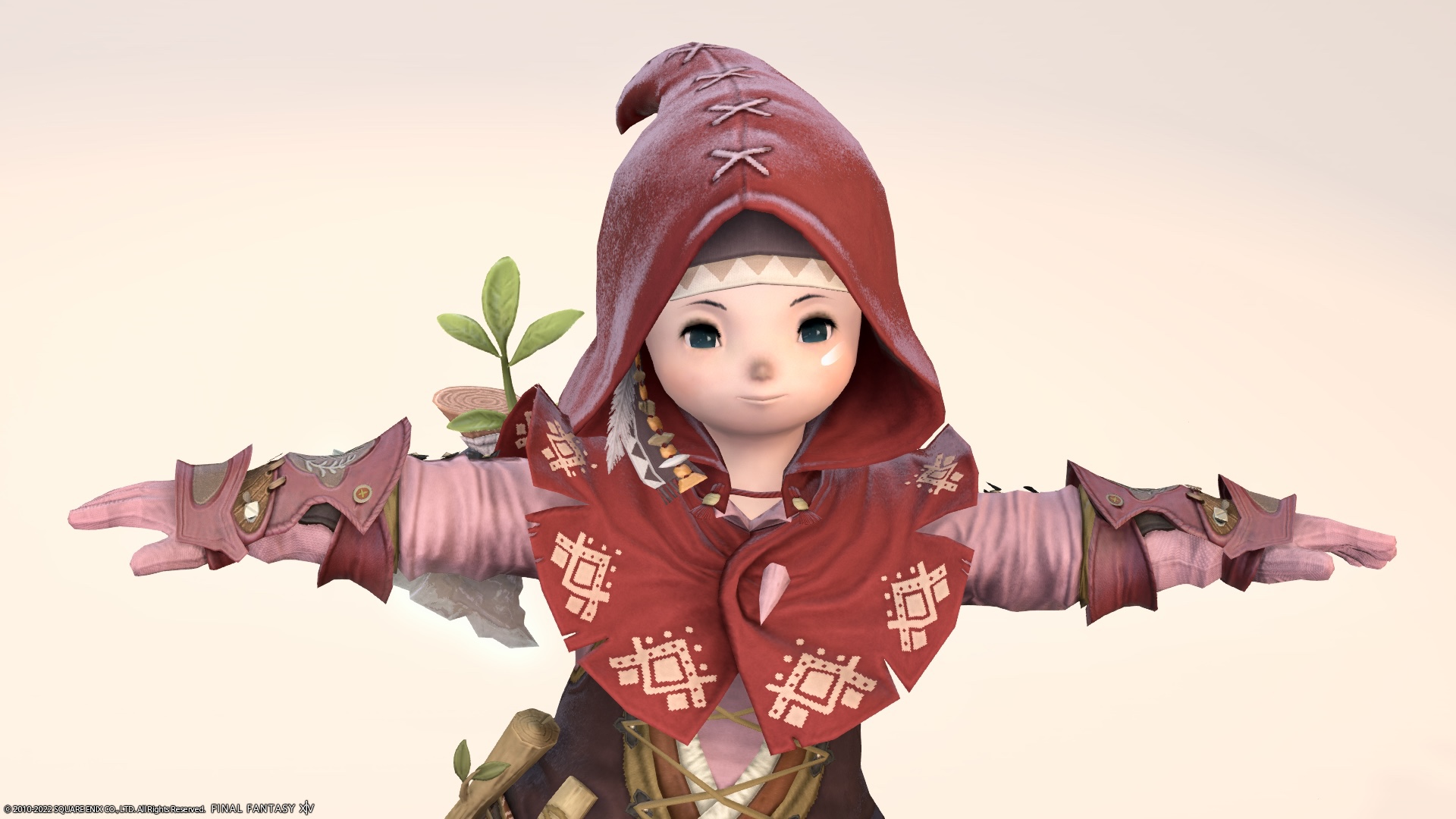 This is a record of the Botanist's AF5 (Lv90) equipped "Fieldsoph" series.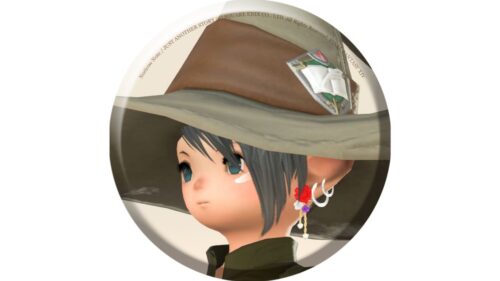 norirow
Wow, it's kind of cute clothes like Little Red Riding Hood!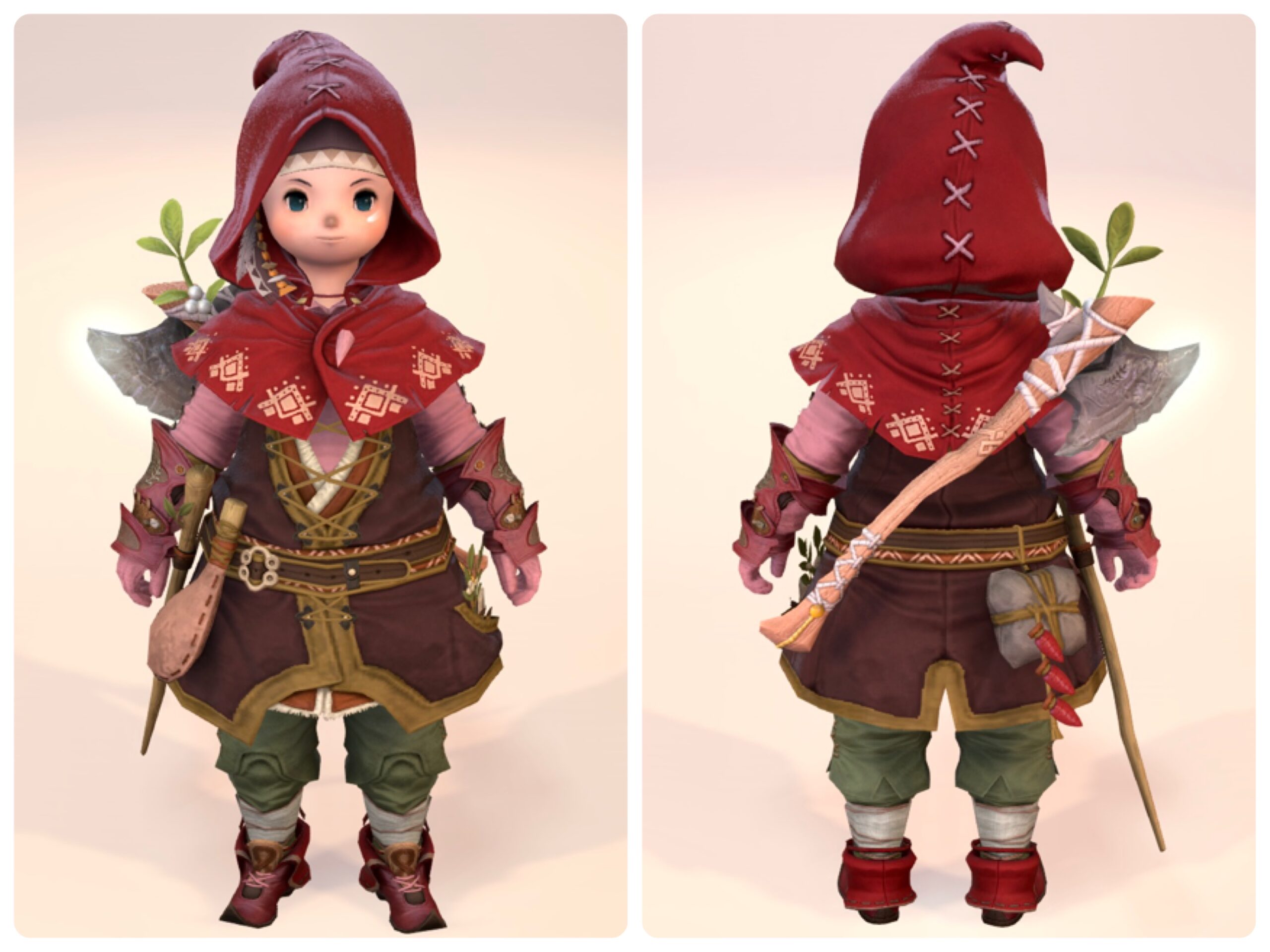 It's cute clothes, but it's not so cute when Norirow-san wears it, isn't it?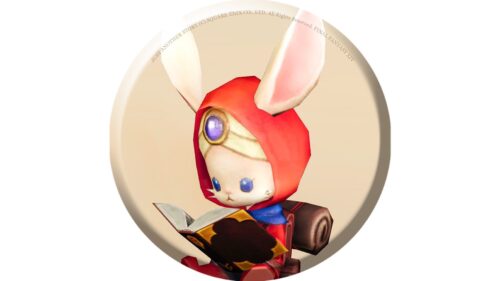 namingway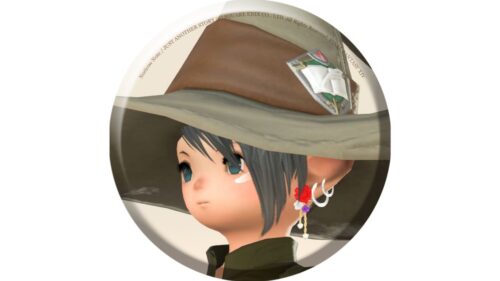 norirow
Botanist AF5 equipment
These equipment can be obtained in exchange for Gatherers' Scrip such as at Radz-at-Han.
Here, the torso, hands and feet are dyed with Dalamud Red, and the legs are dyed with Olive Green.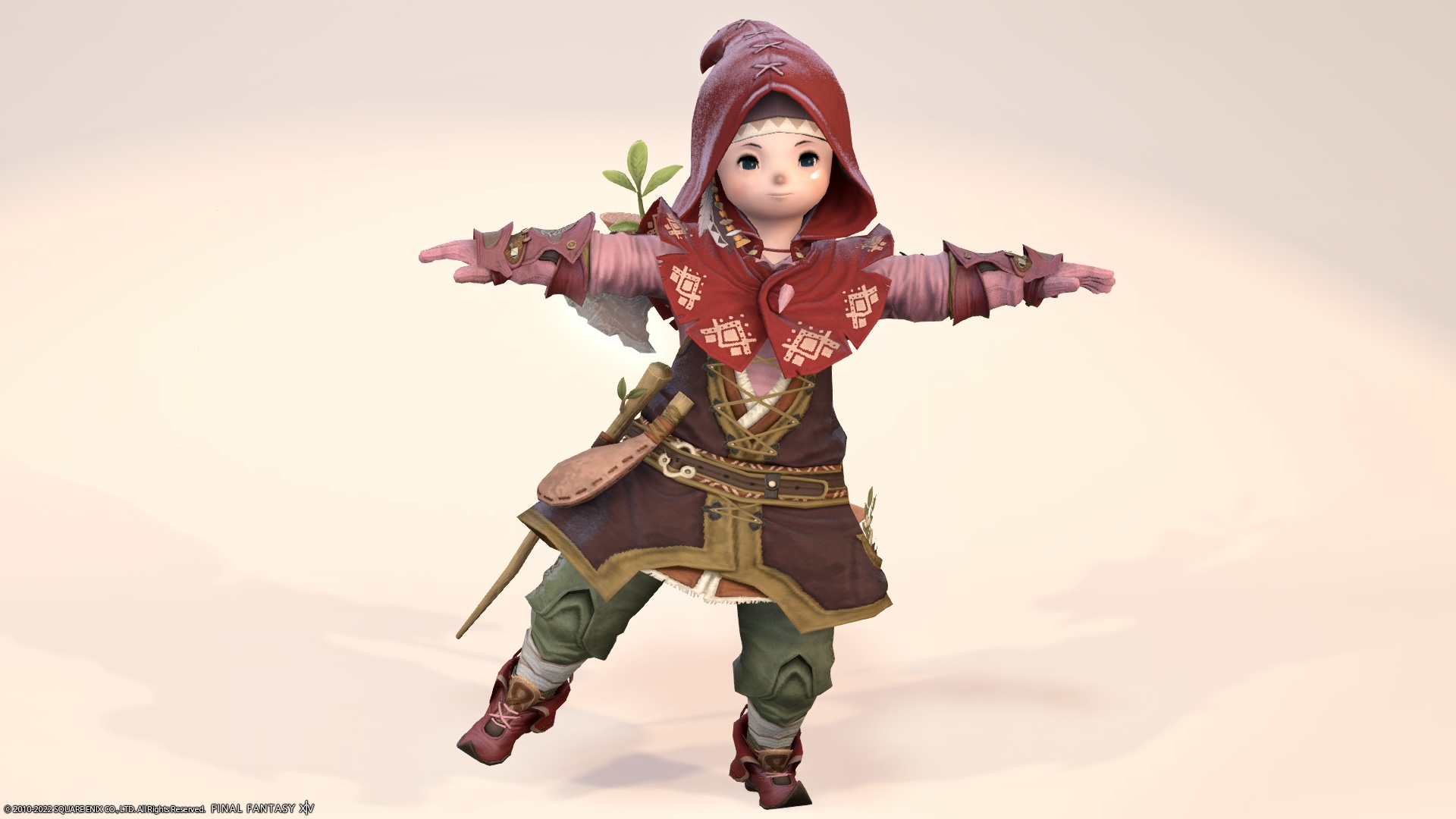 The head equipment is a cute red hood. There is a feather decoration only on the right side.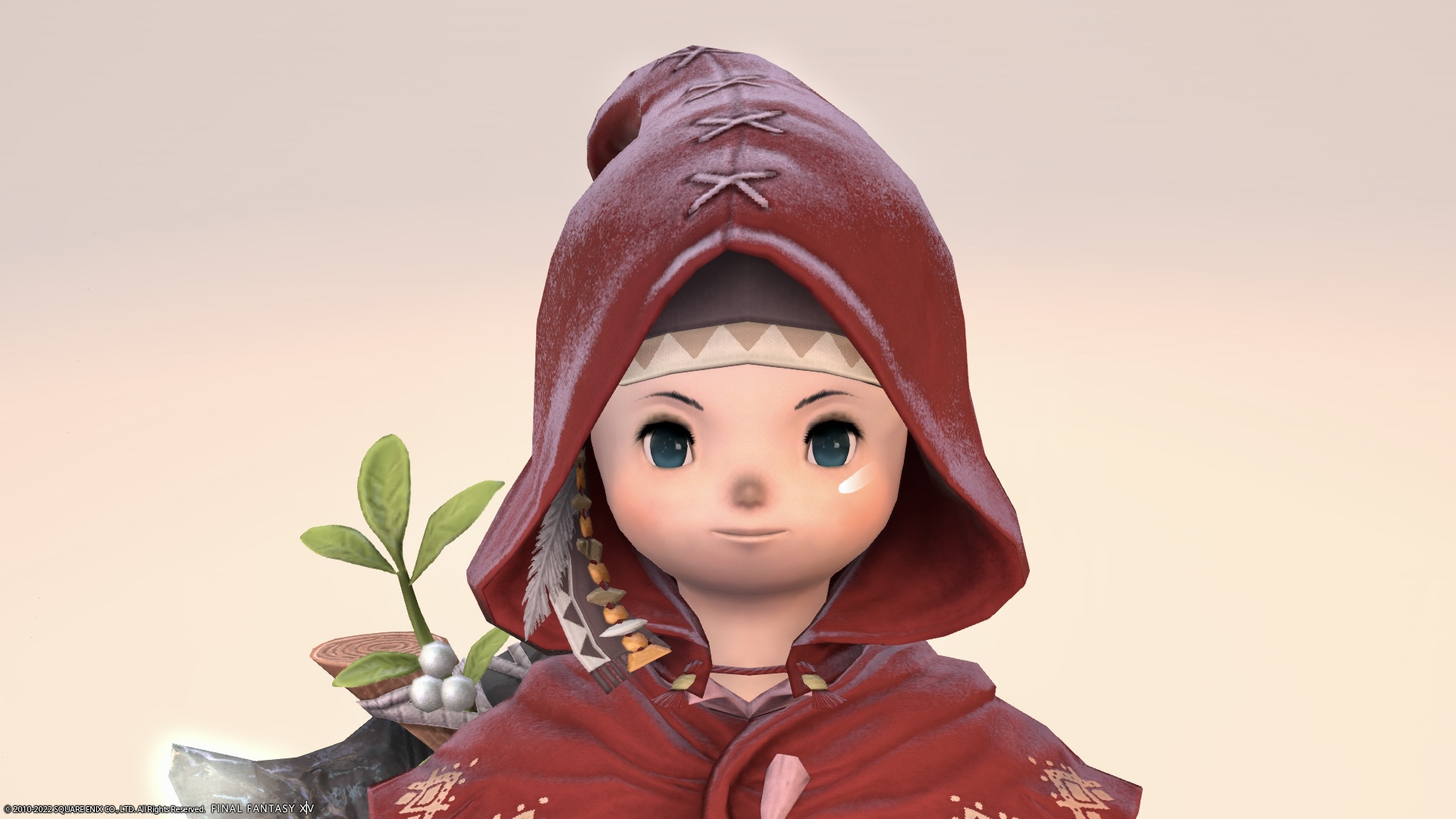 The tip is popping out and the stitches are cute.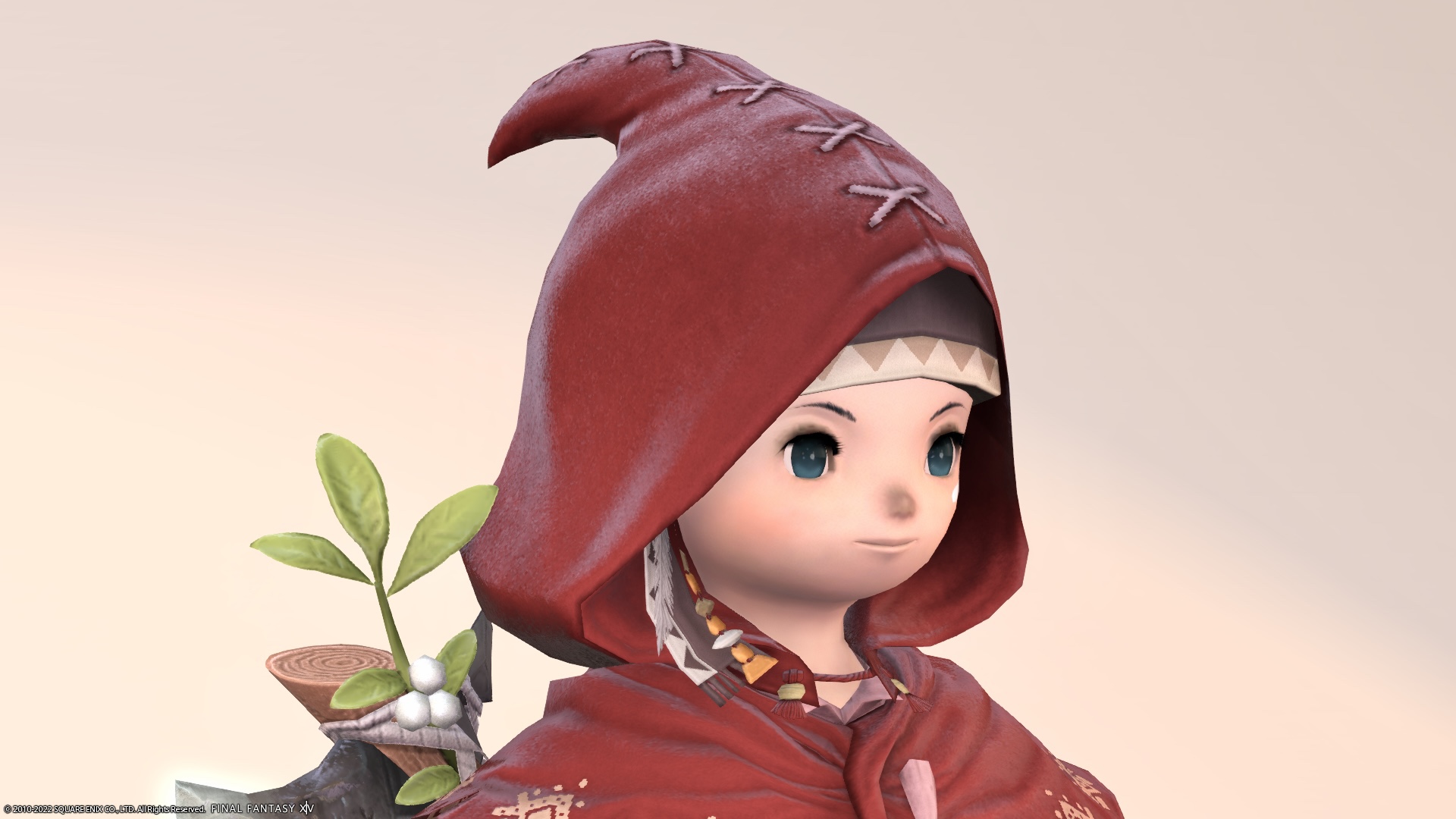 There is a cute stitch firmly to the back.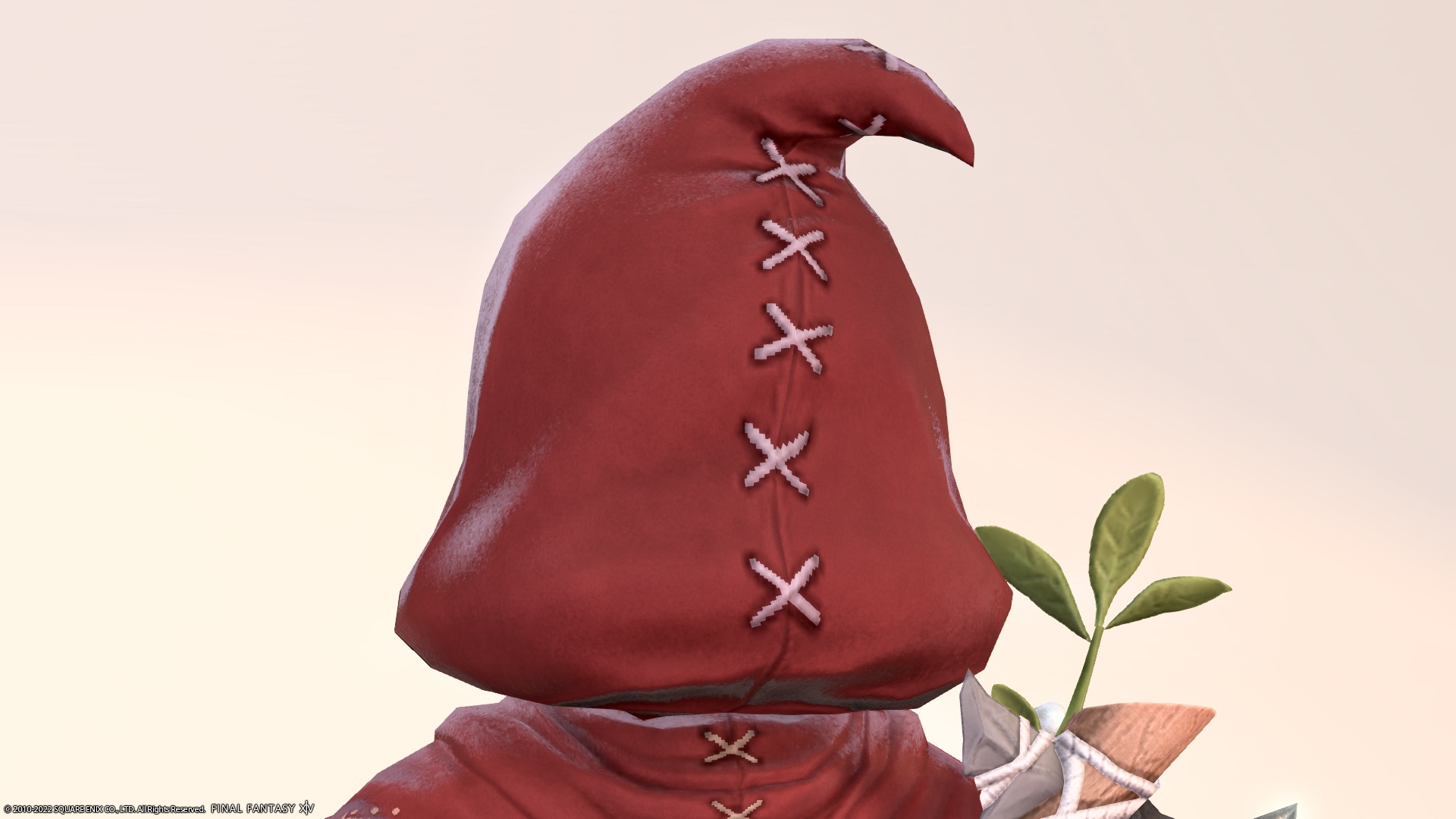 I'm sure you wouldn't be cute if you wore a hat that hides your bangs.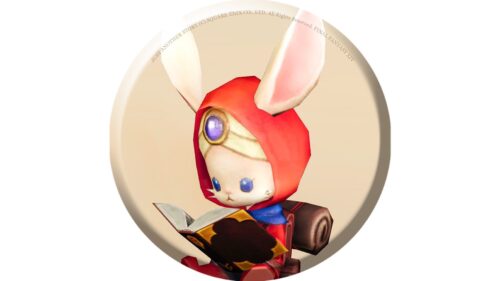 namingway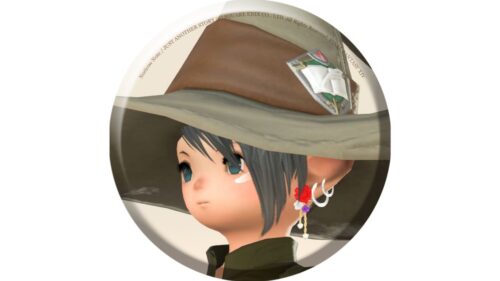 norirow
I see … Is it cute if I take off my hood? 💦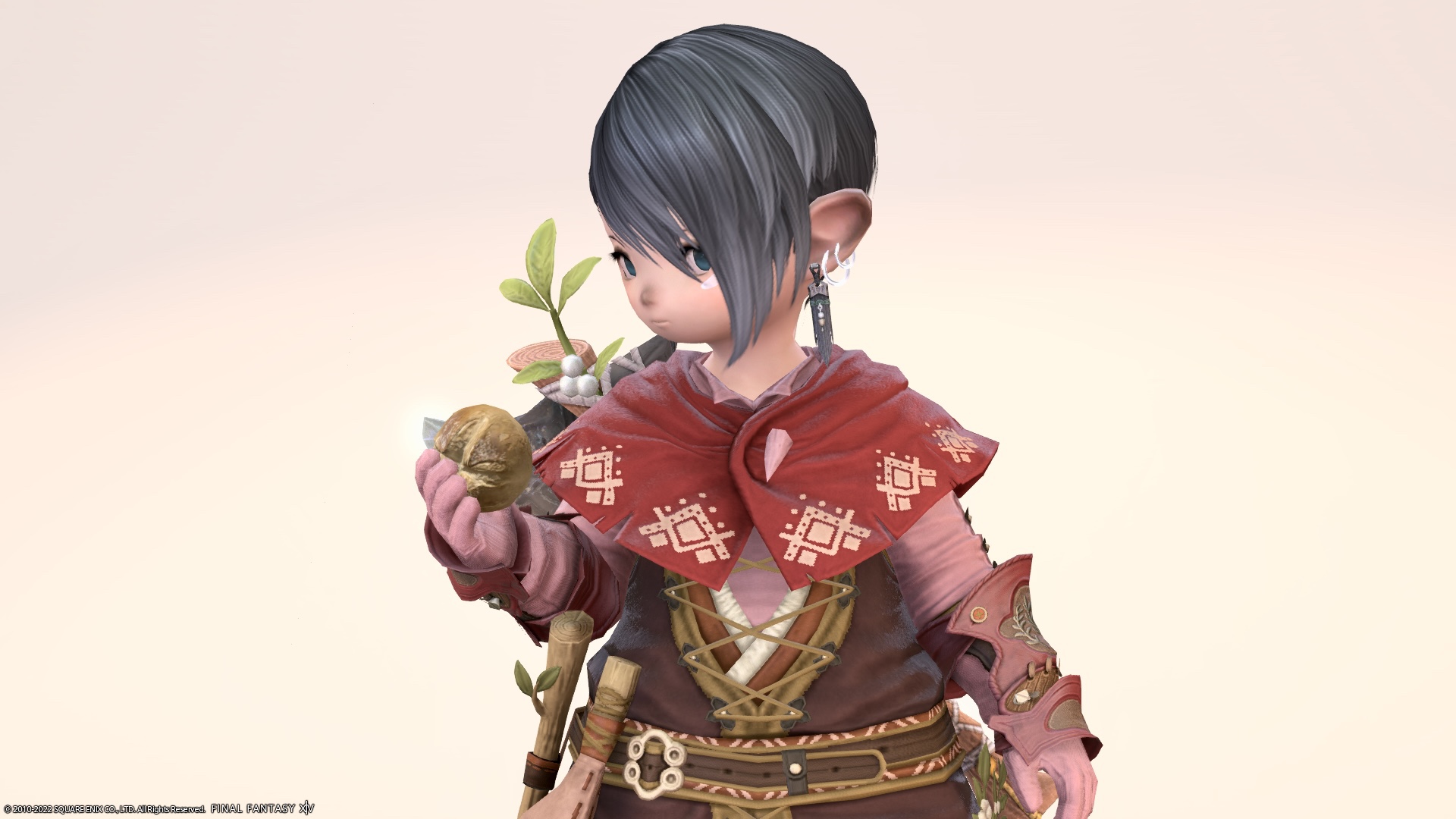 The torso equipment is also a cute costume around the collar.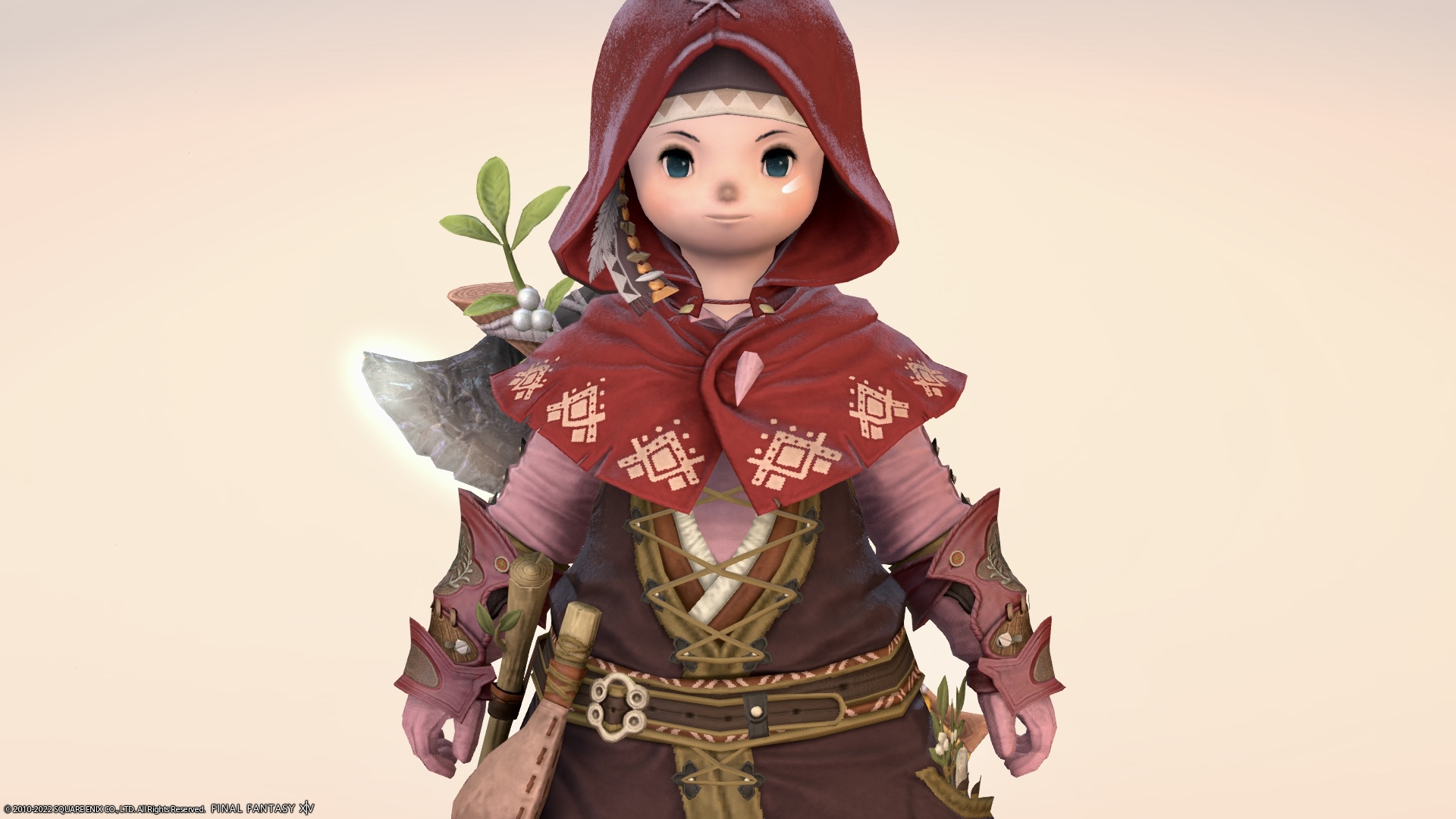 The pattern is also country style, and the wooden buttons are quite nice.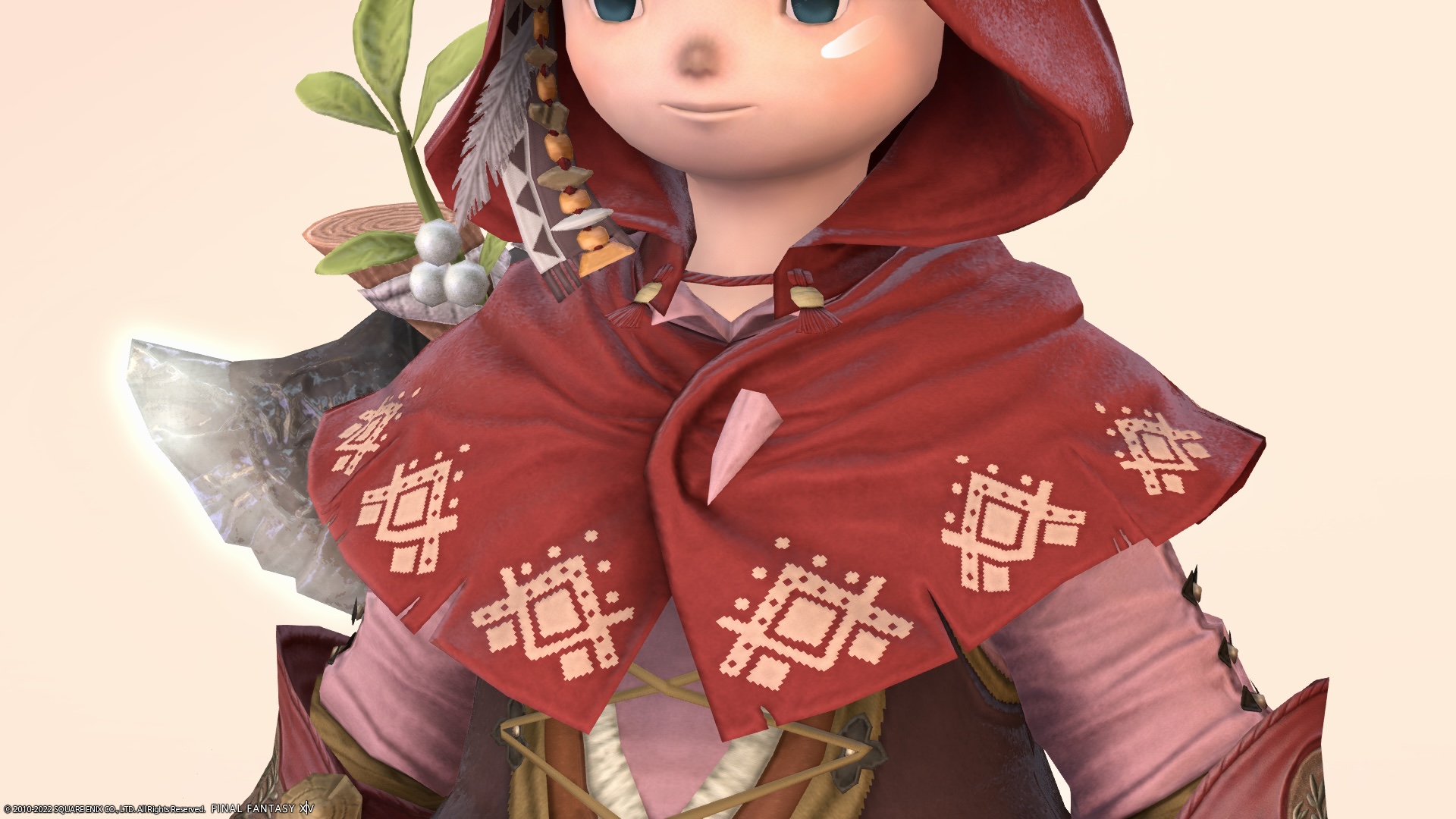 There is also a relief of plants on the equipment of the hand, and it is a very cute design.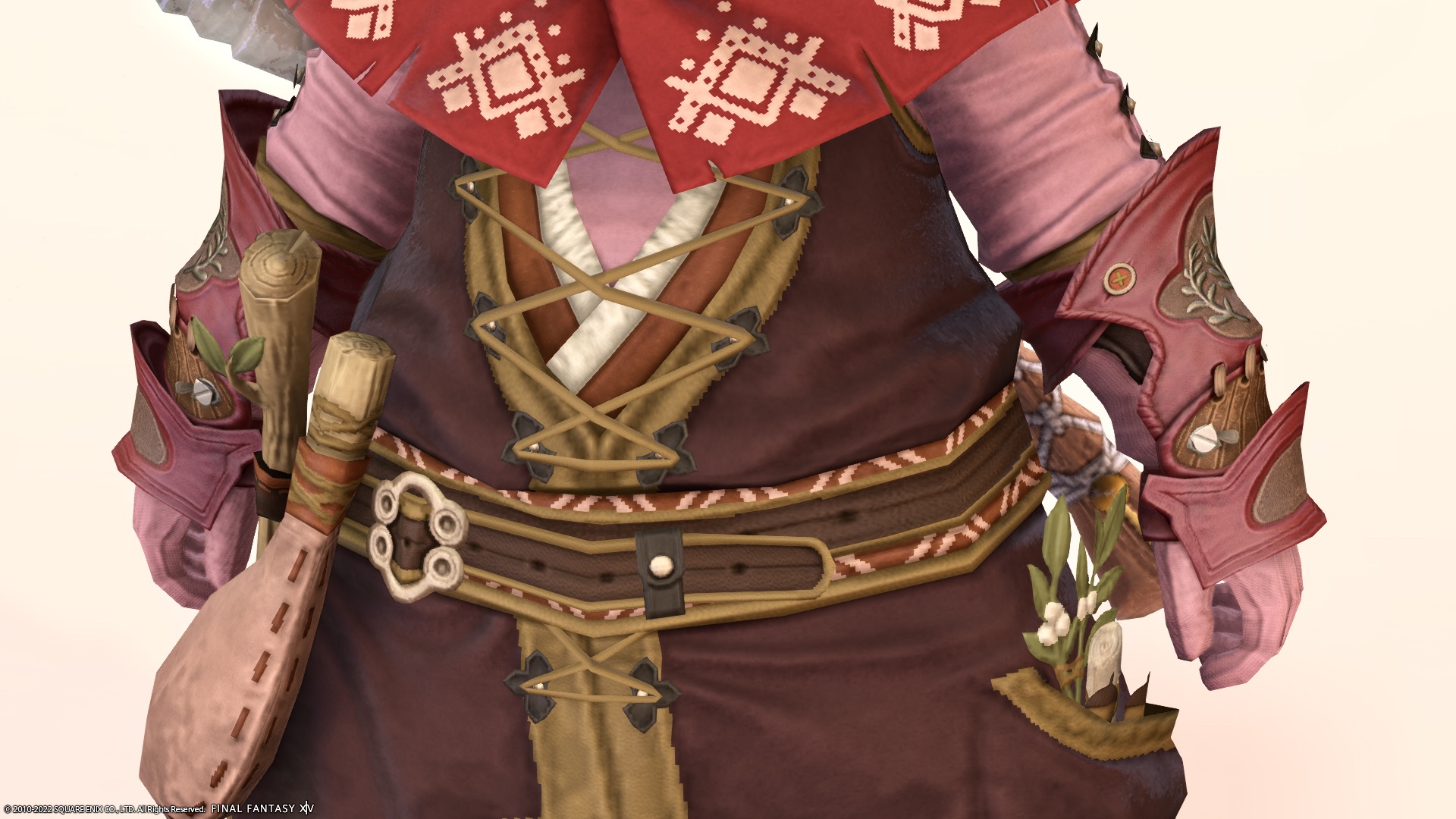 Around the waist is equipped with seedlings, water bottles and canes.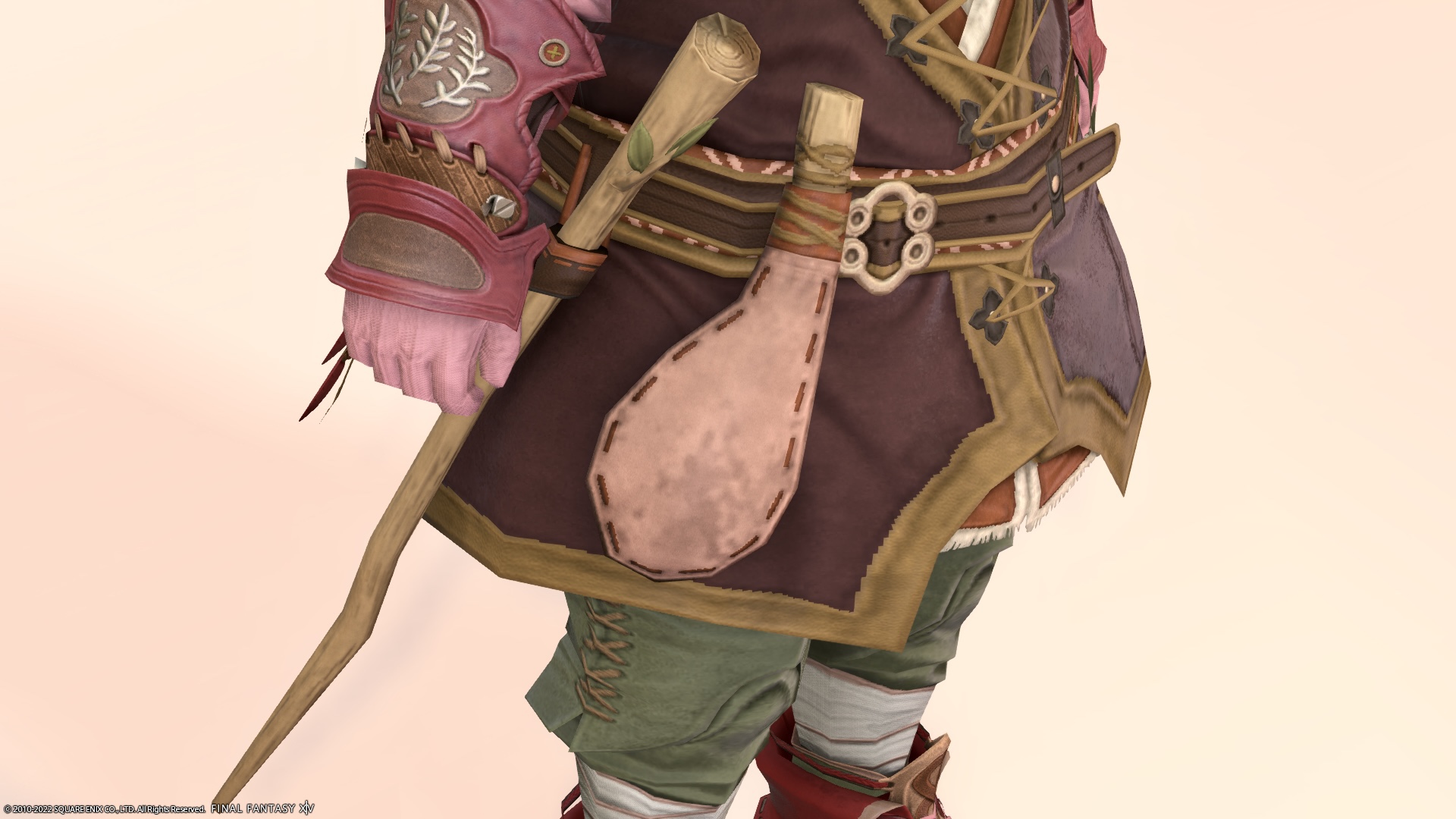 Is it the seed that is attached to this back?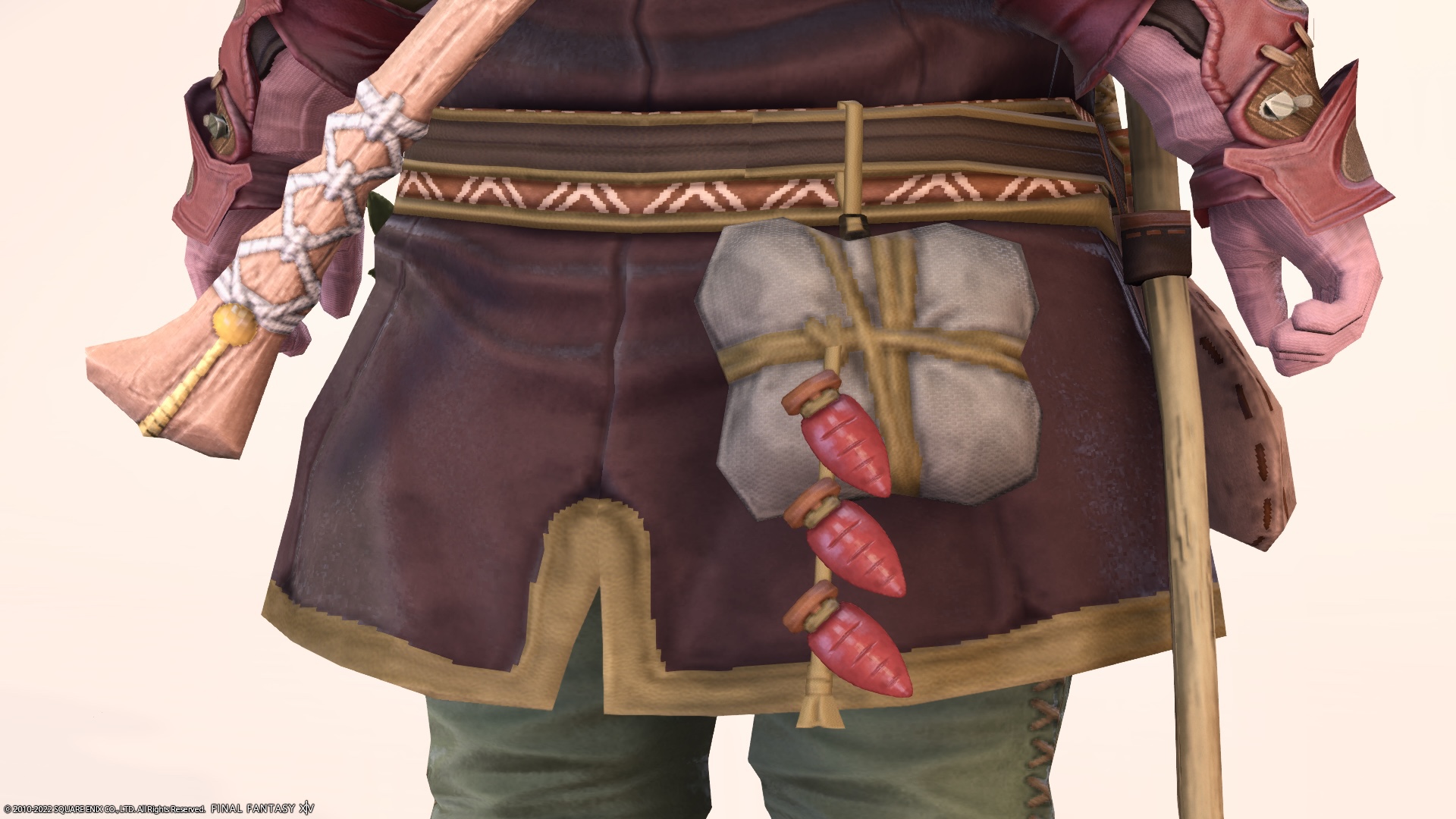 The shoes are also cute Crakows.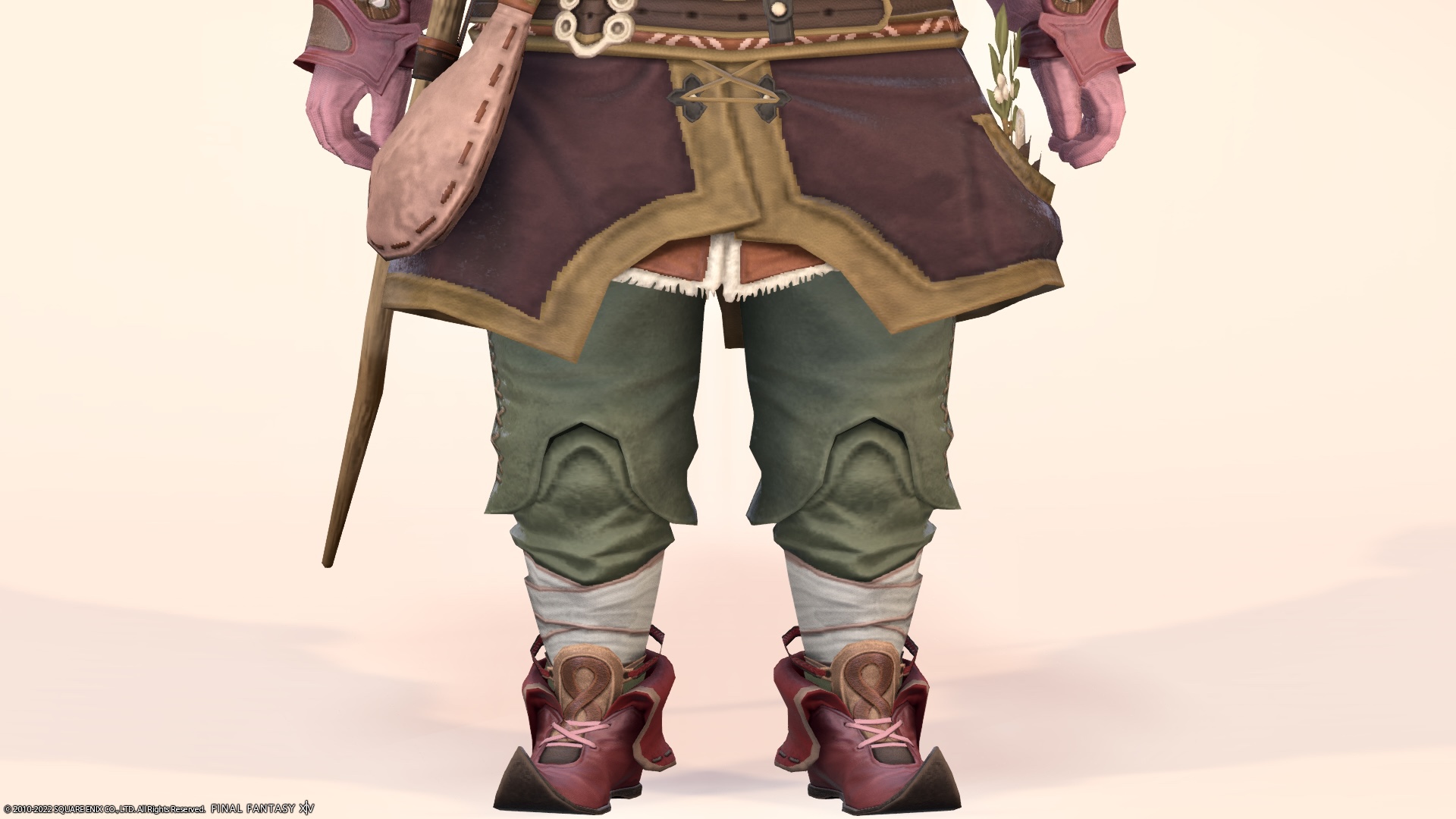 I'm sure this is a cute outfit if "a person who looks good in cute clothes" wears it.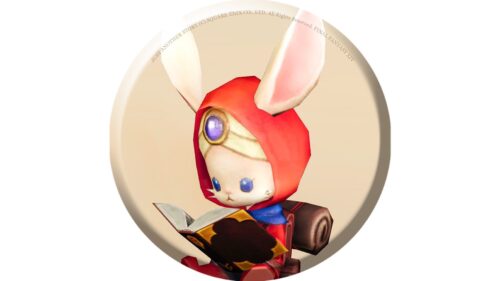 namingway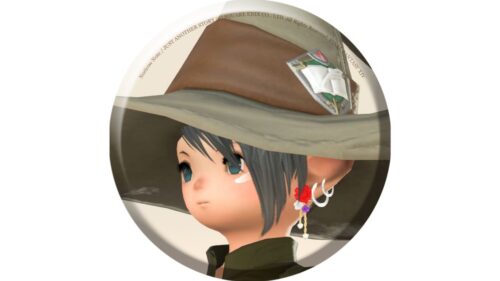 norirow
Person who look good in cute clothes … Ugh 💦( ノД`)・・・
Dyeing pattern
The original color has an orange-like color scheme.
Original Color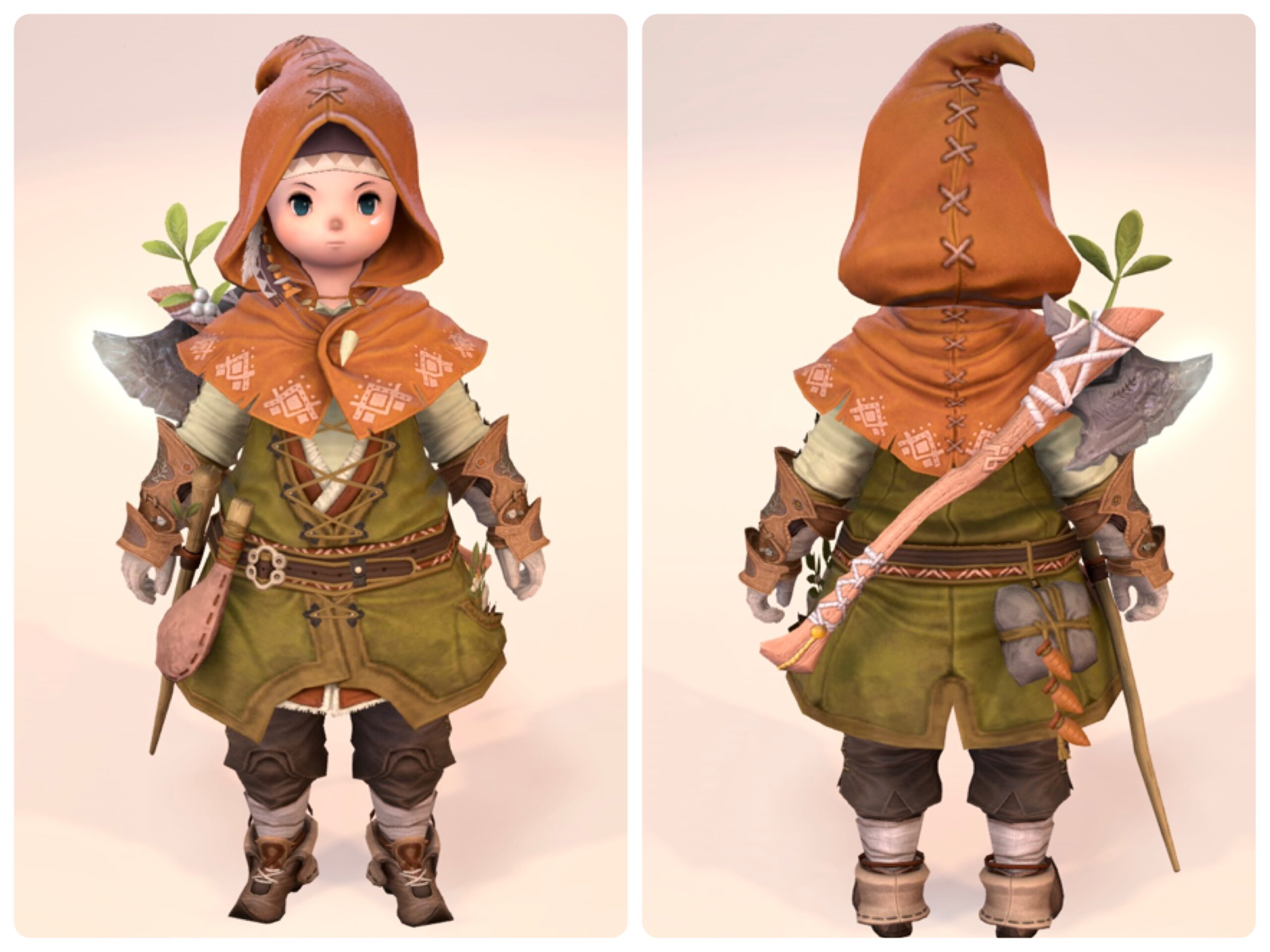 Snow White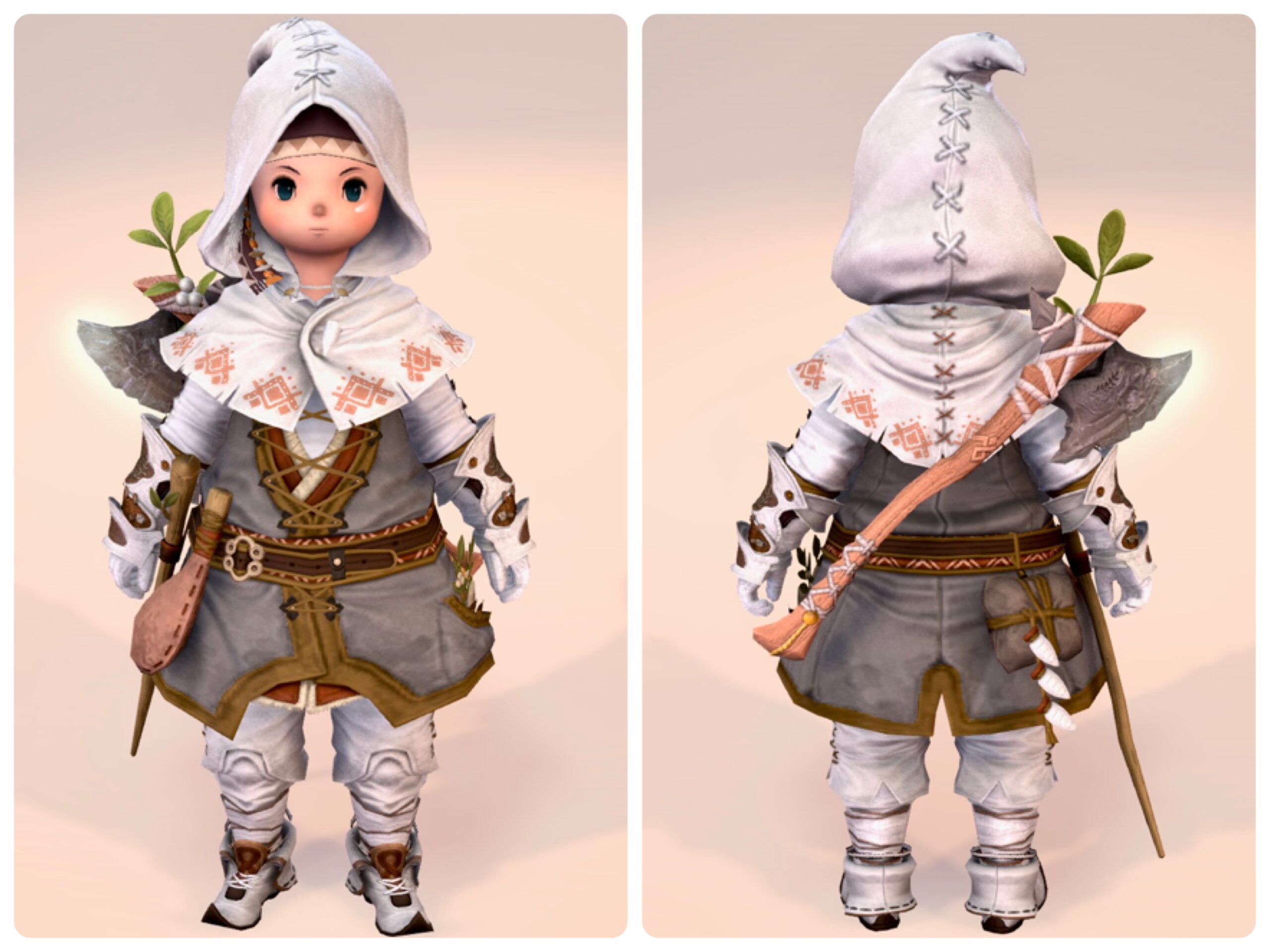 Soot Black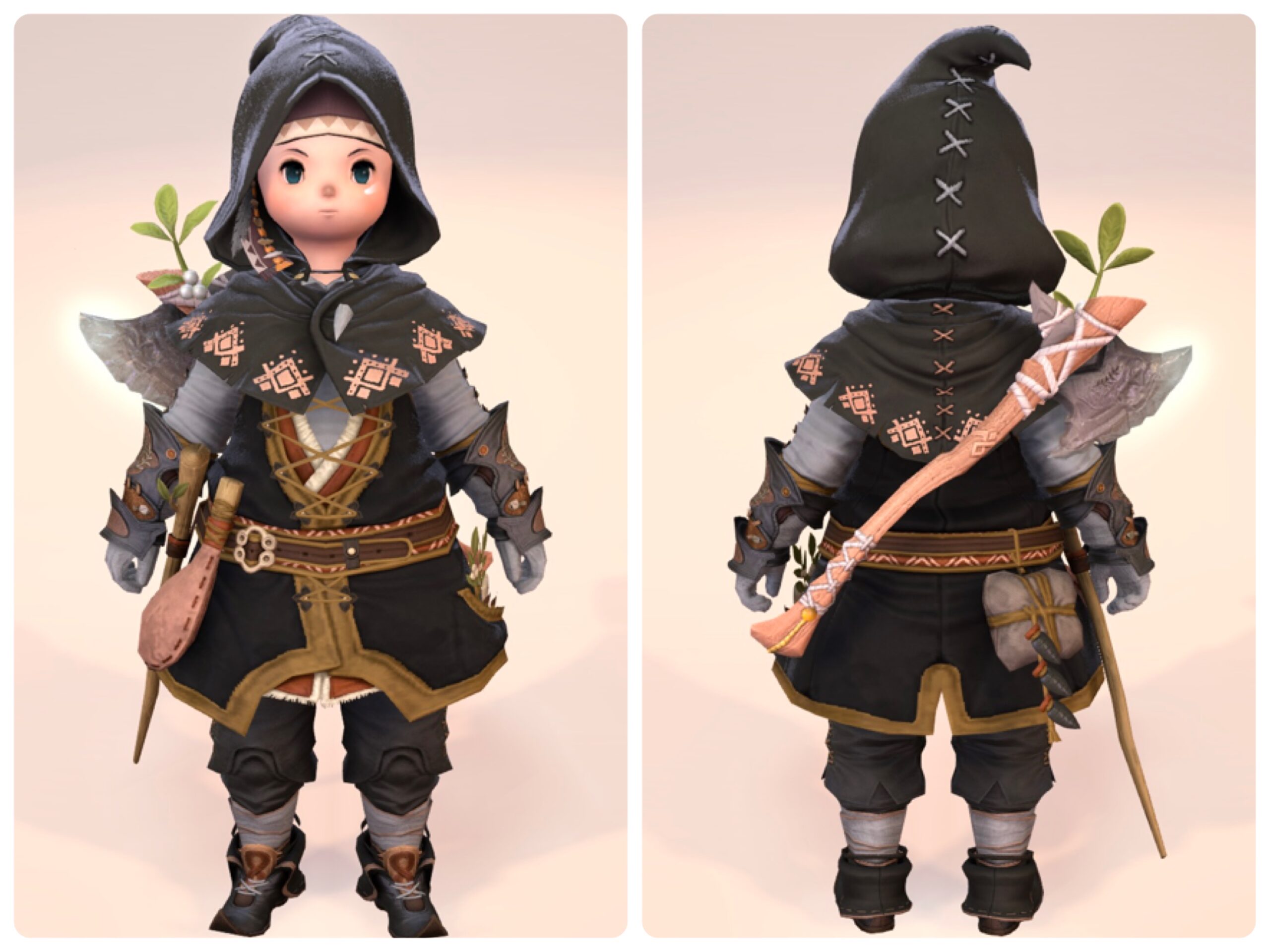 Honey Yellow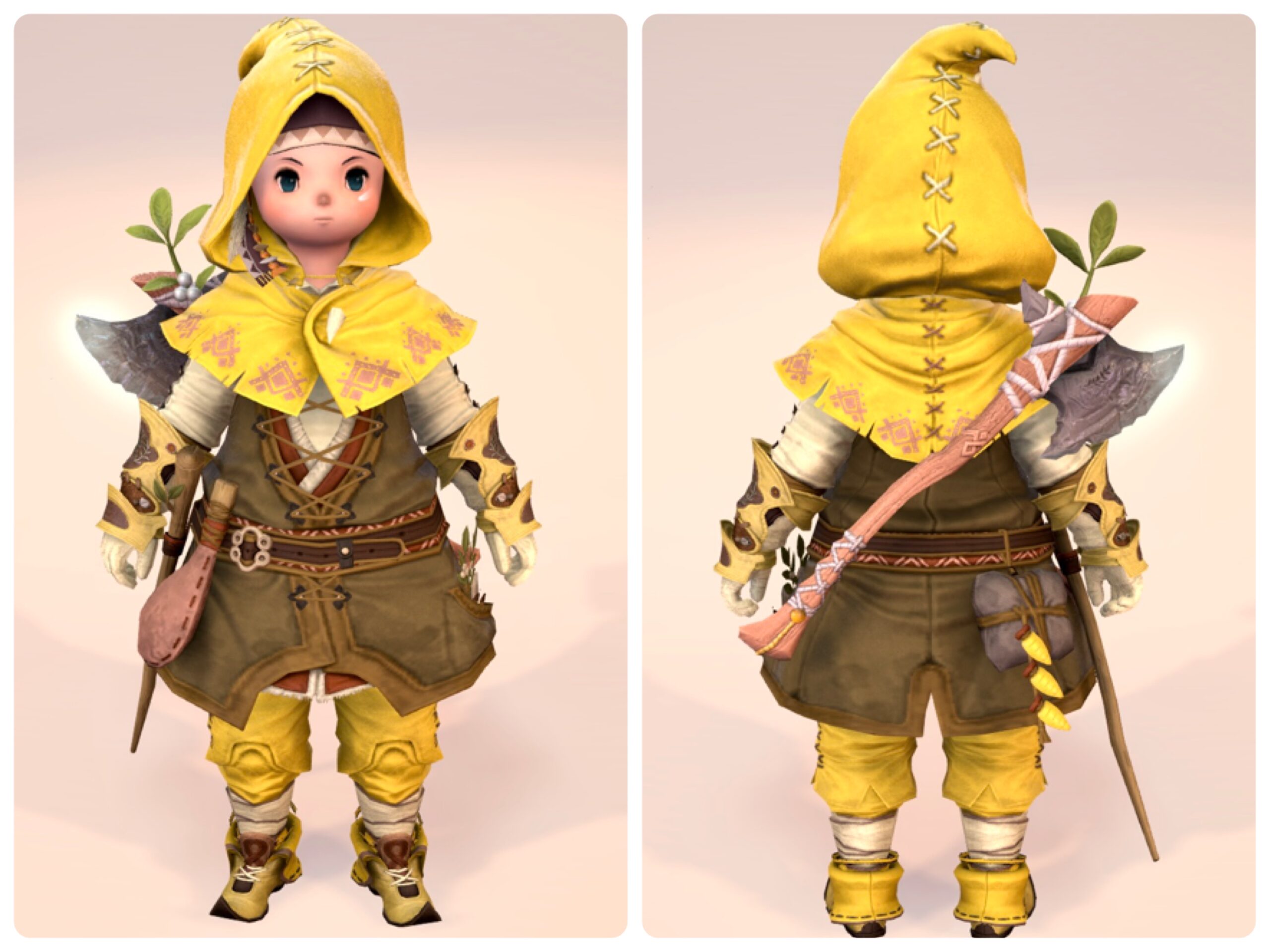 Olive Green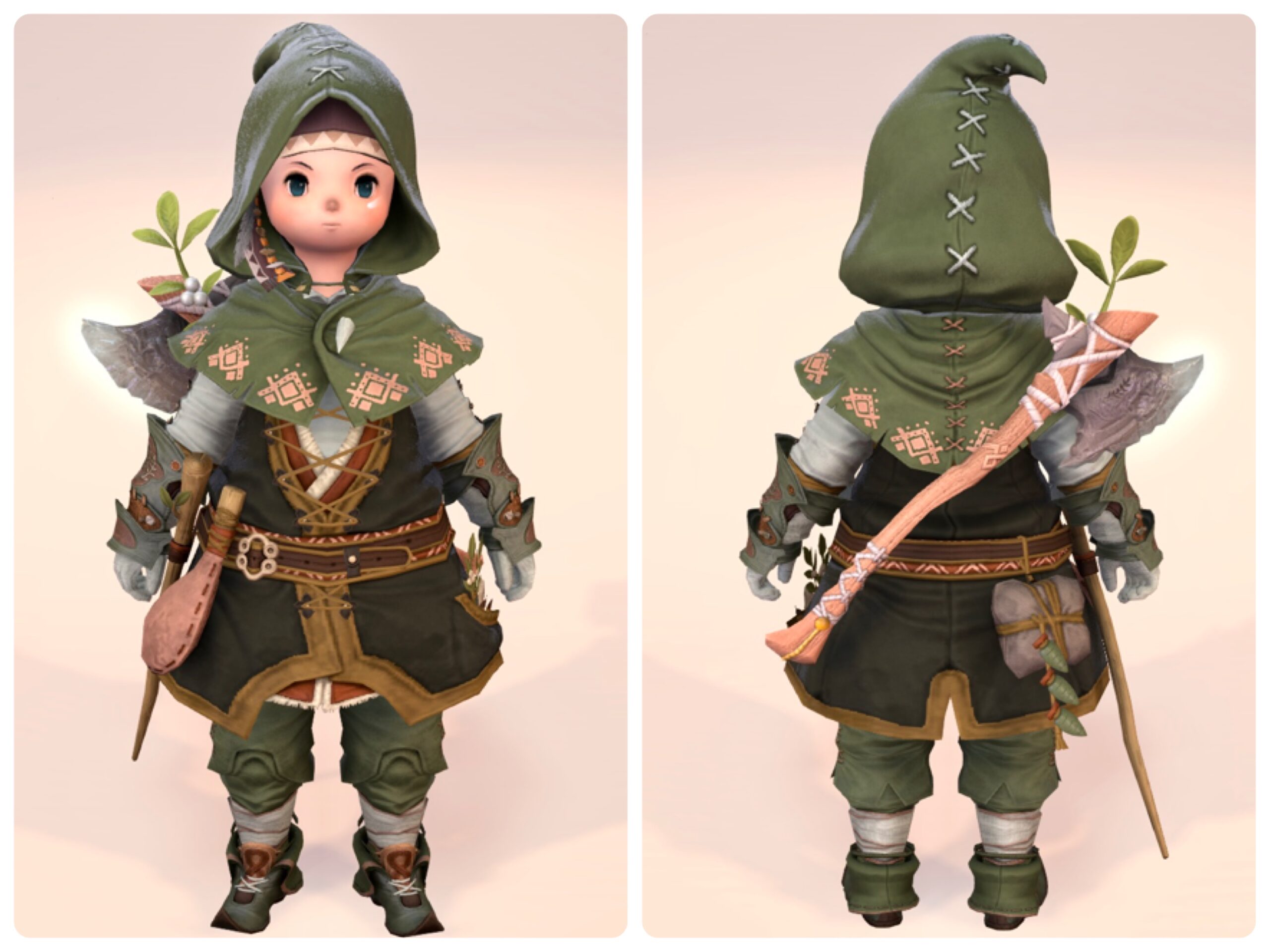 You may look better in "green".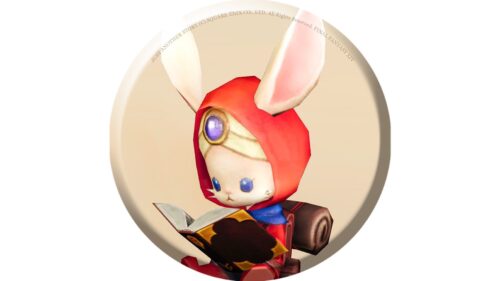 namingway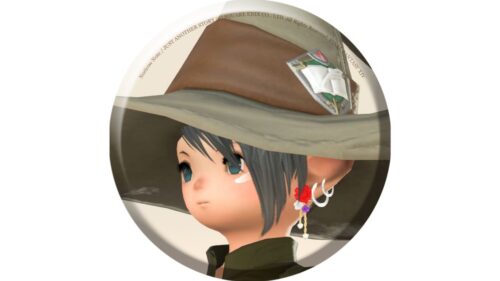 norirow
And the axe is so cute!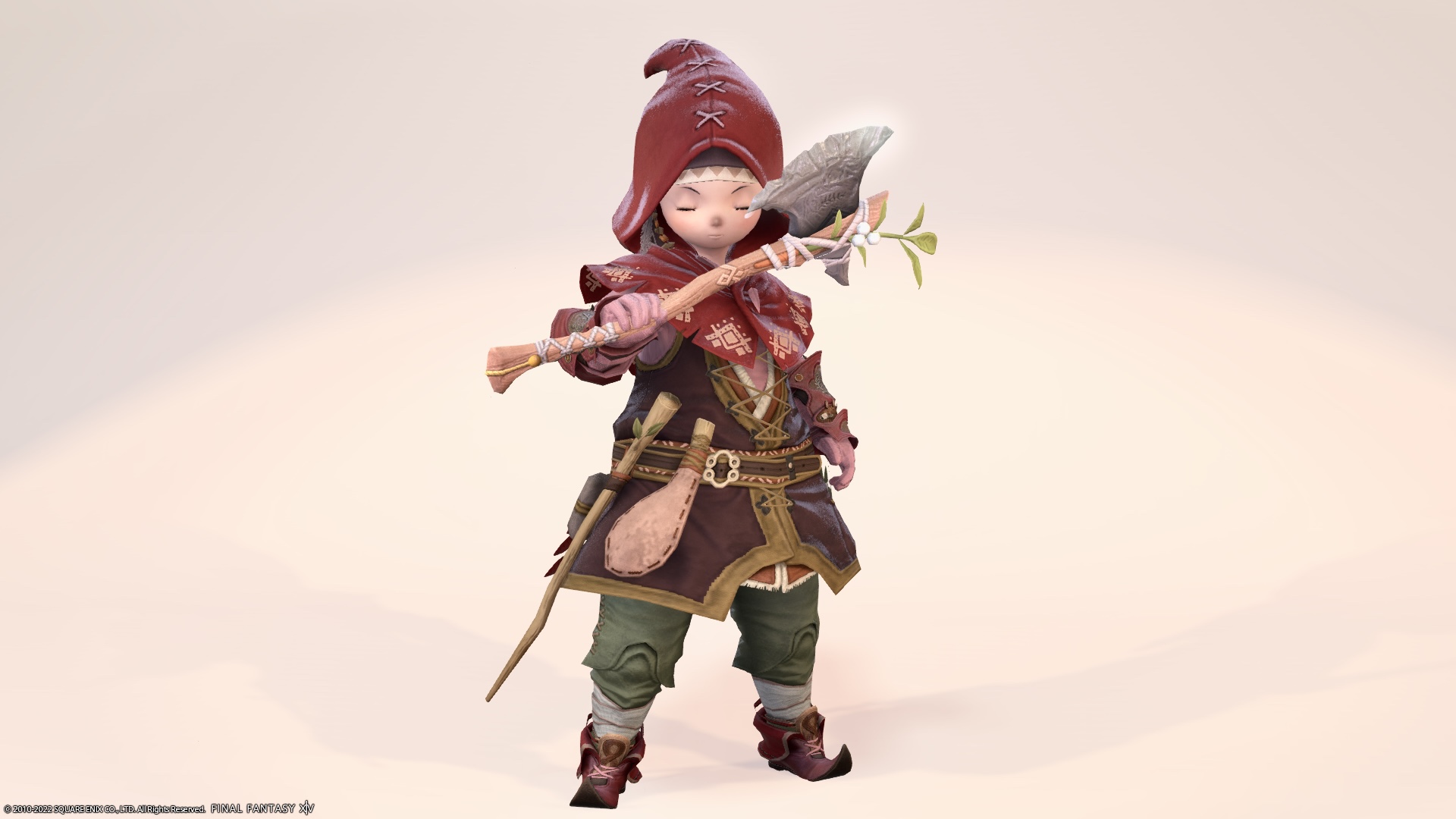 Although it is a tattered blade, it is a very nice stone axe with seedlings tied to a natural tree.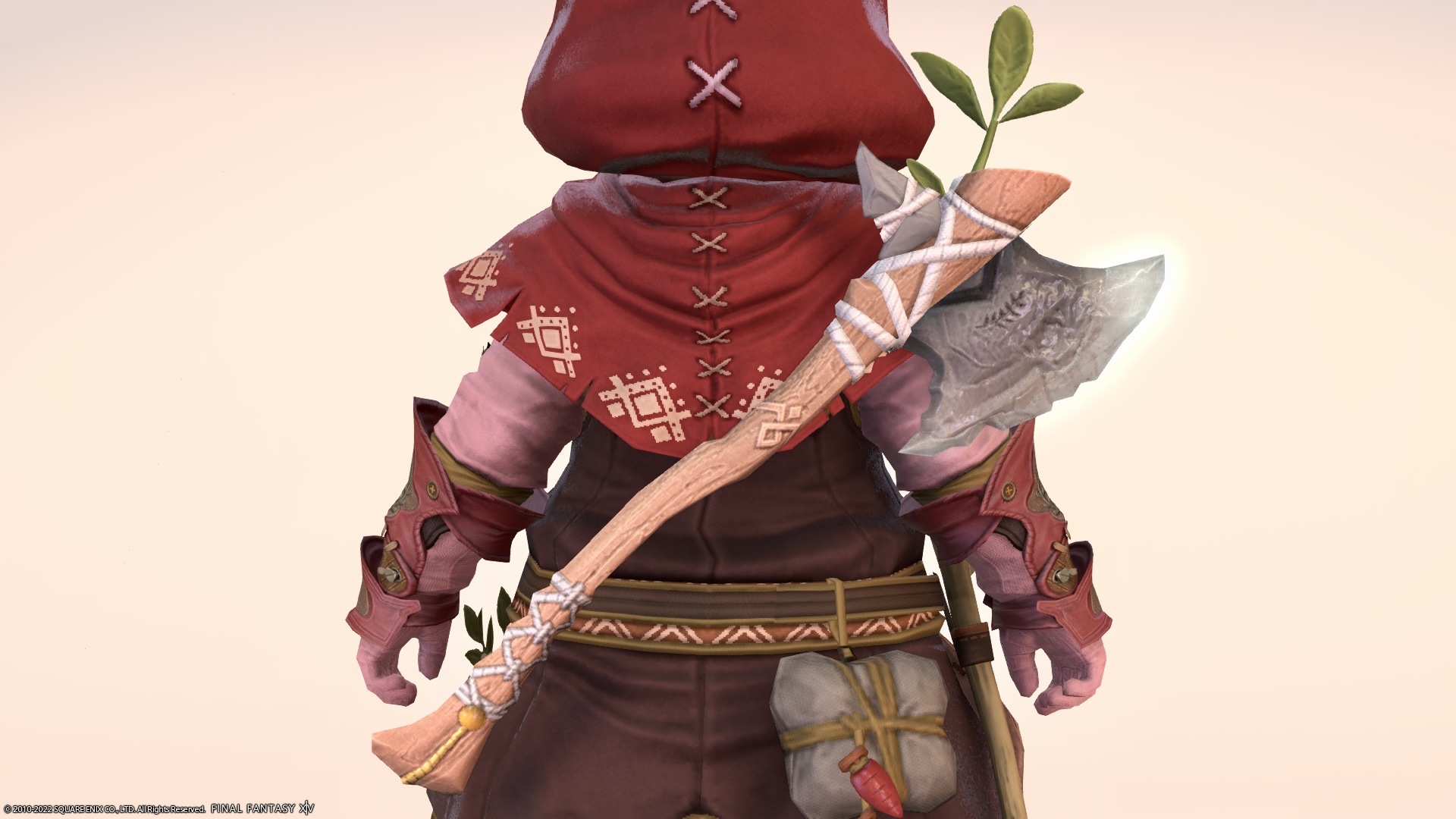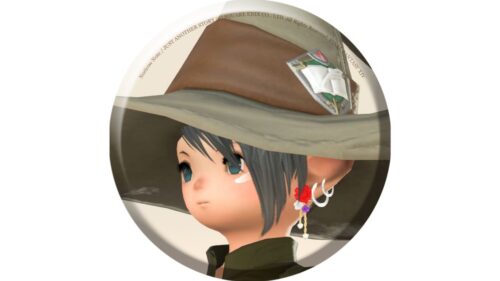 norirow
If I had such a cute costume, I would want to try it as a Botanist!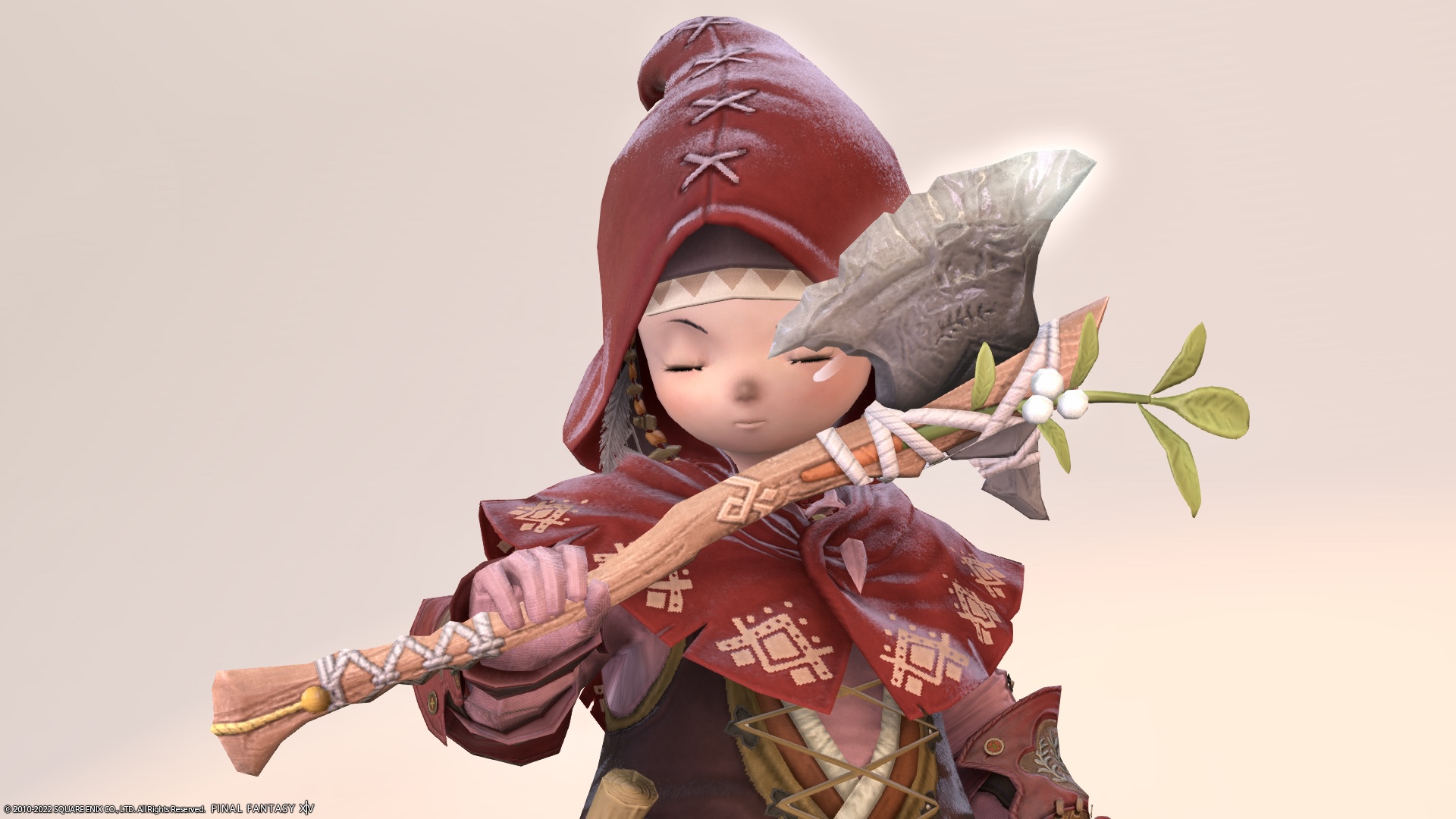 You've been in this world for years, but you've finally won the "With Axe in Hand I" achievement the other day.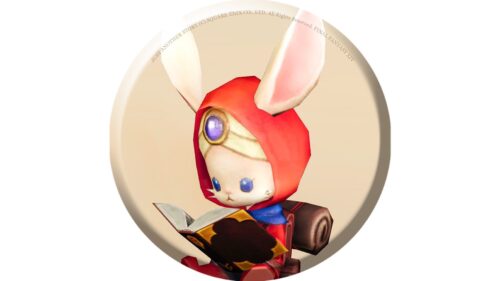 namingway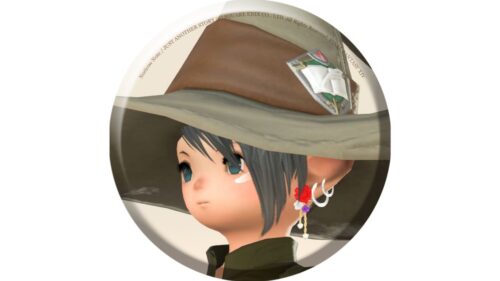 norirow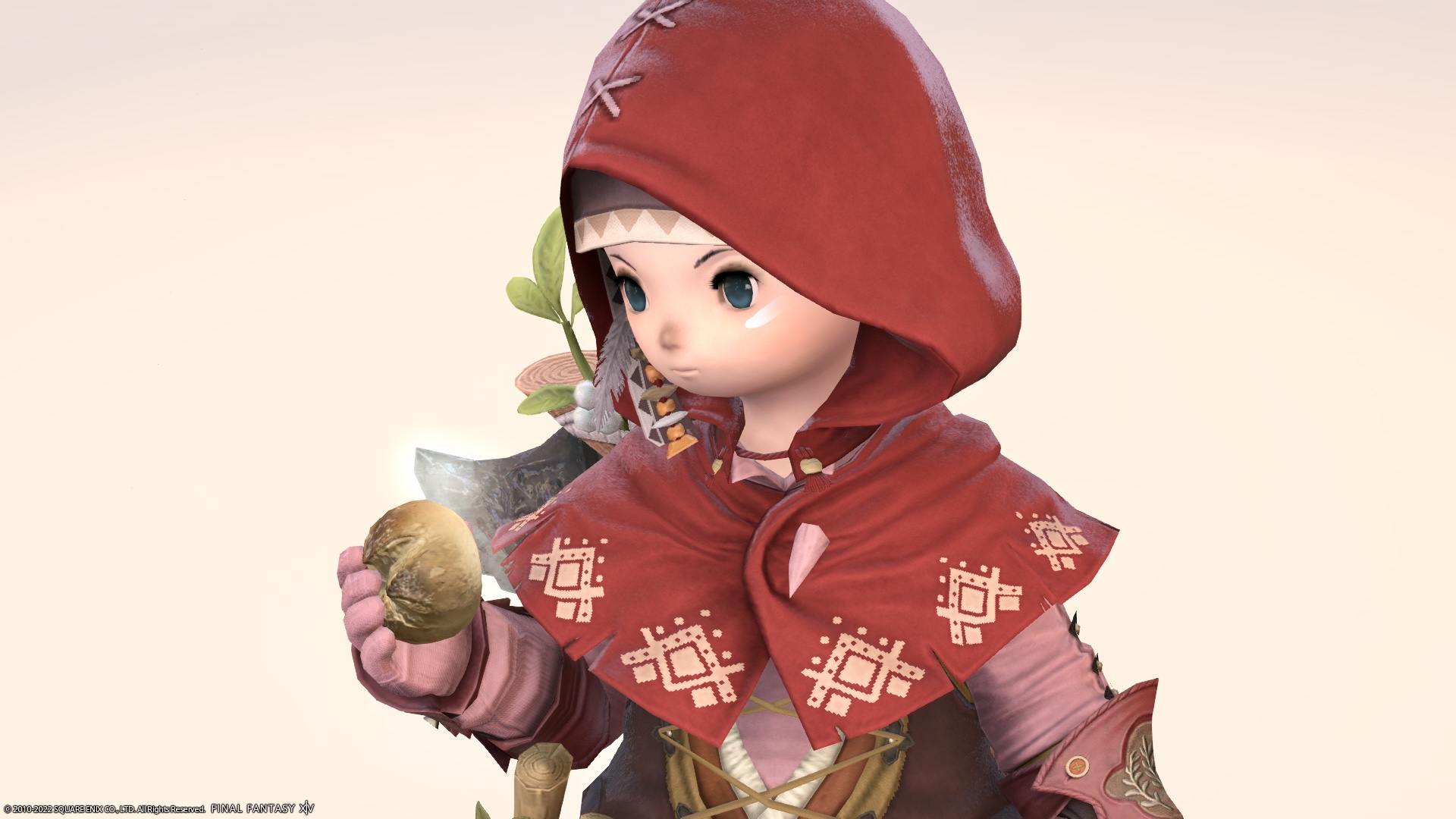 So, it was a record of the Botanist's AF5 (Lv90) costume "Fieldsoph" series.
▼ Please check the video for the movement of the fabric!