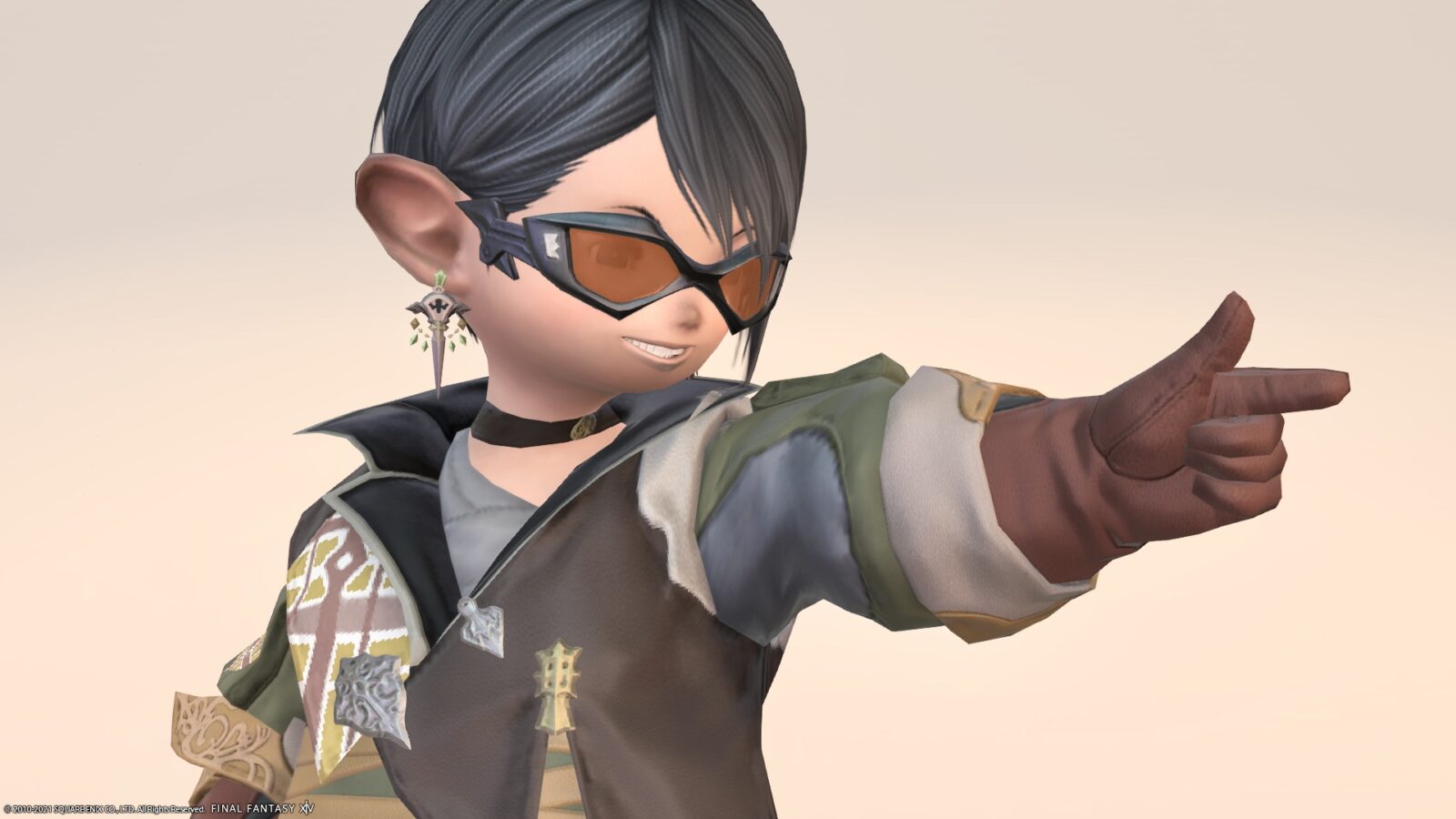 This is a record of the Machinist's AF3 equipped "Gunner" series.
※ AF3 equipment is an abbreviation for Lv70 artifact equipment, which means "special equipment unique to each job". The artifact equipment is a milestone and a special outfit with a fairly elaborate design. (AF3 is a costume for Stormblood)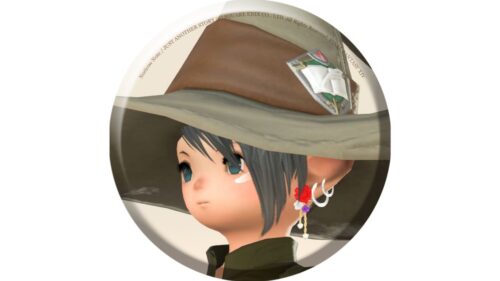 norirow
Oh, it 's a camouflage military uniform.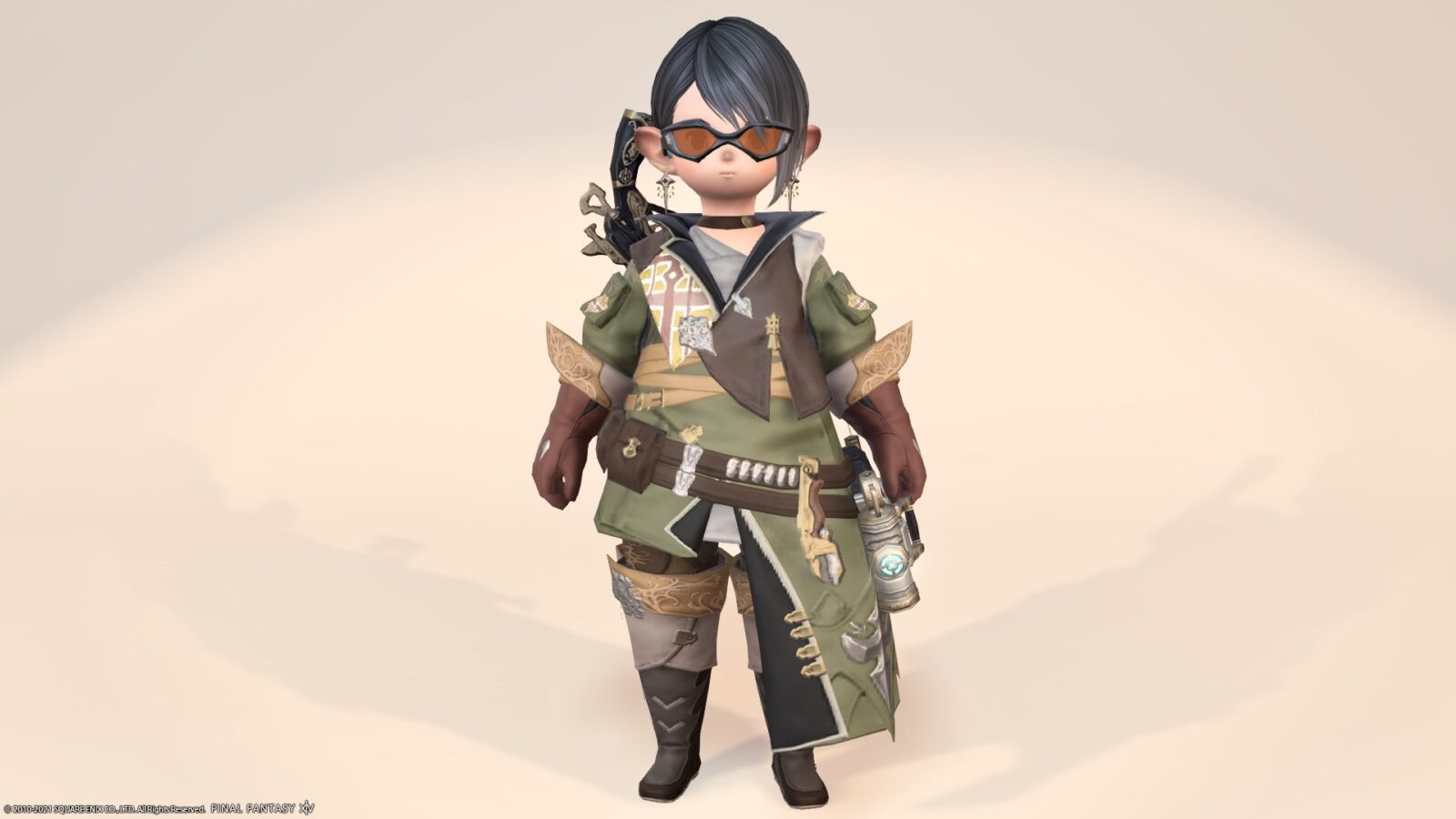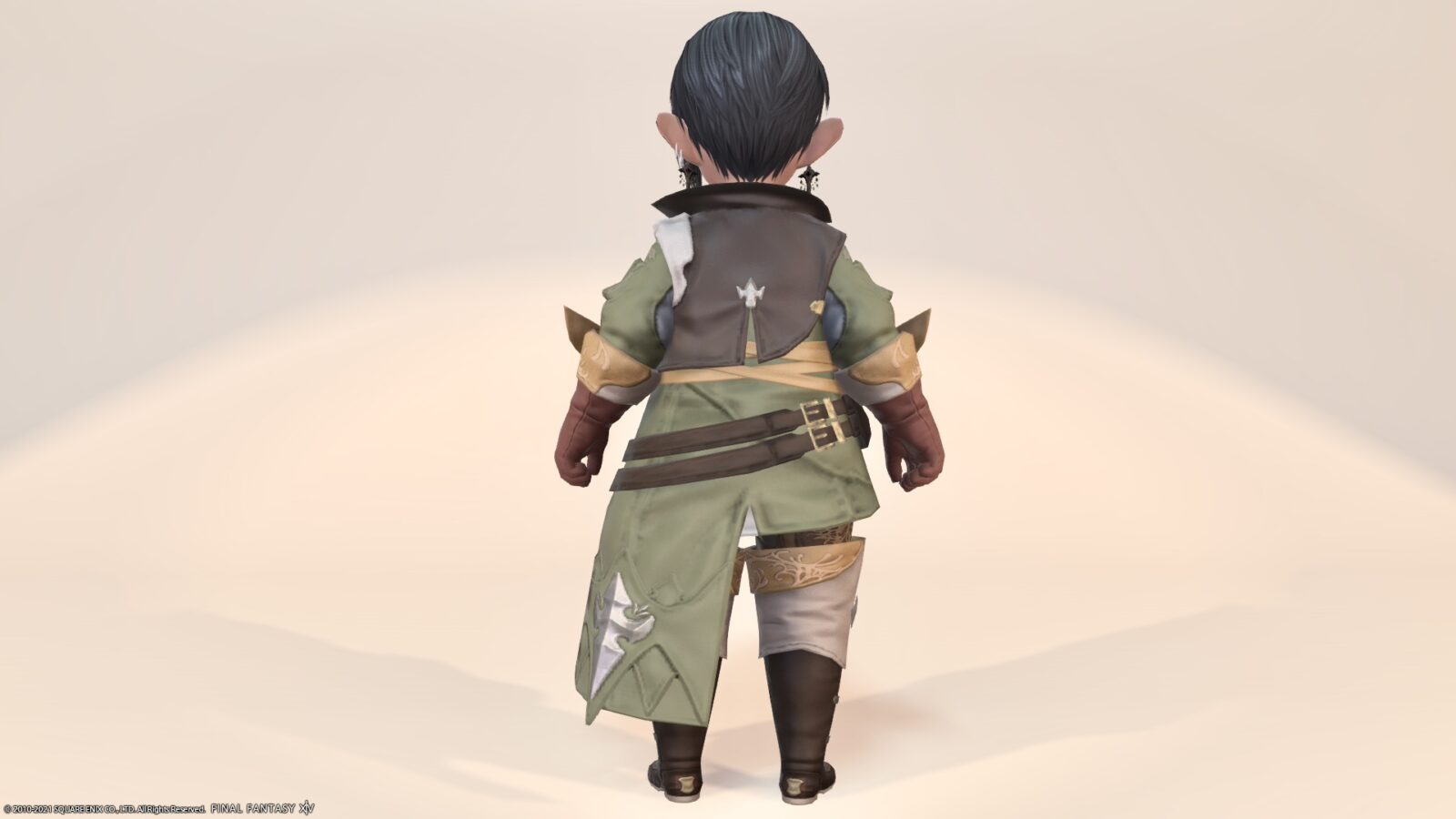 The AF equipment of a Machinist has a wide range of concepts.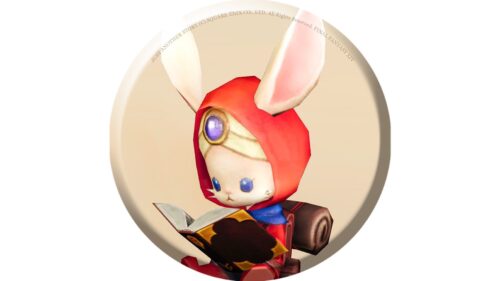 namingway
By the way, AF2 is dressed like a mechanic, and AF4 is a fashionable Western gunman style design.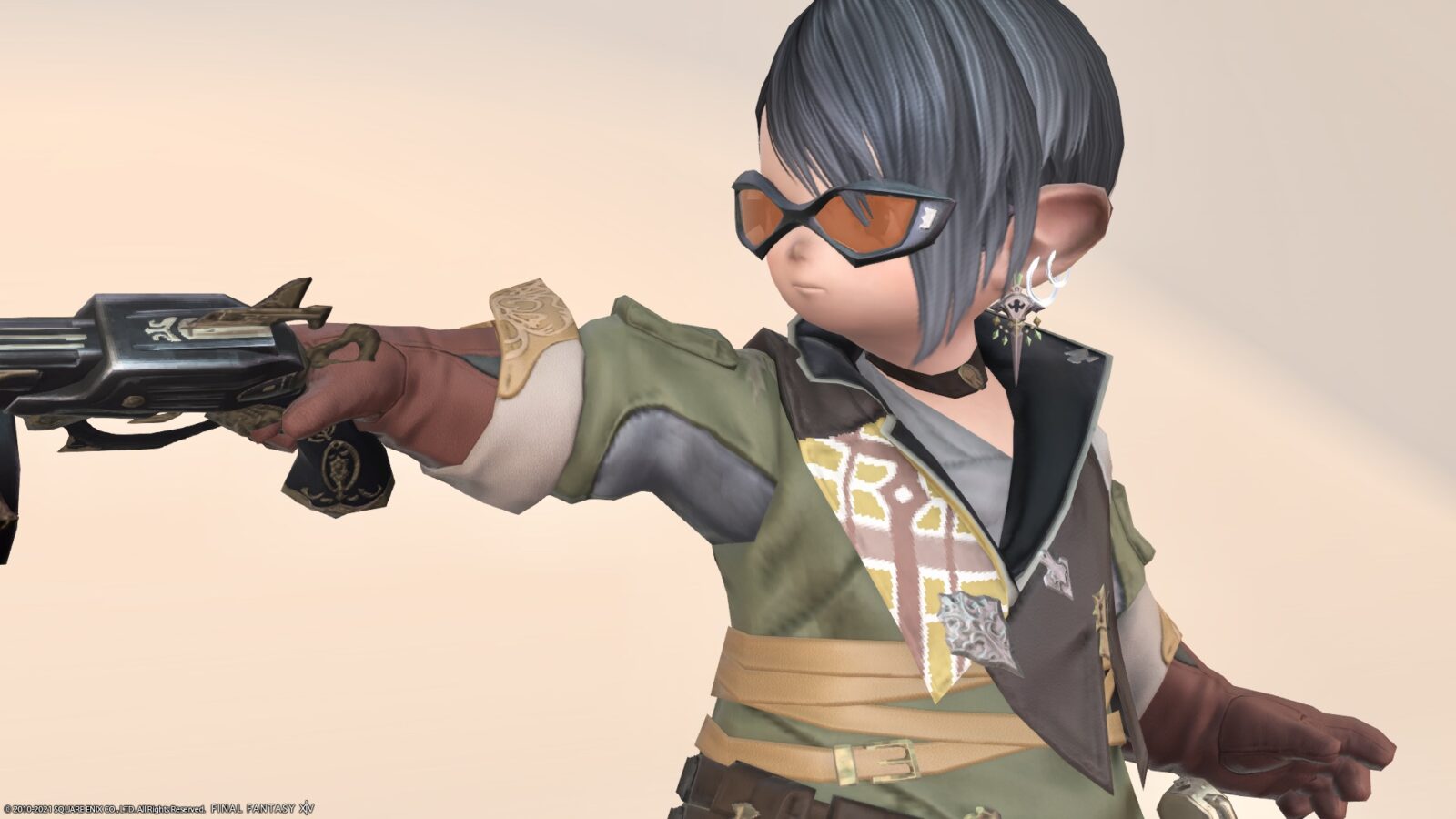 Machinist engineer AF3 equipment "Gunner" series
These can be obtained by completing the Lv70 Job Quest of the Machinist.
The head equipment is cool goggles.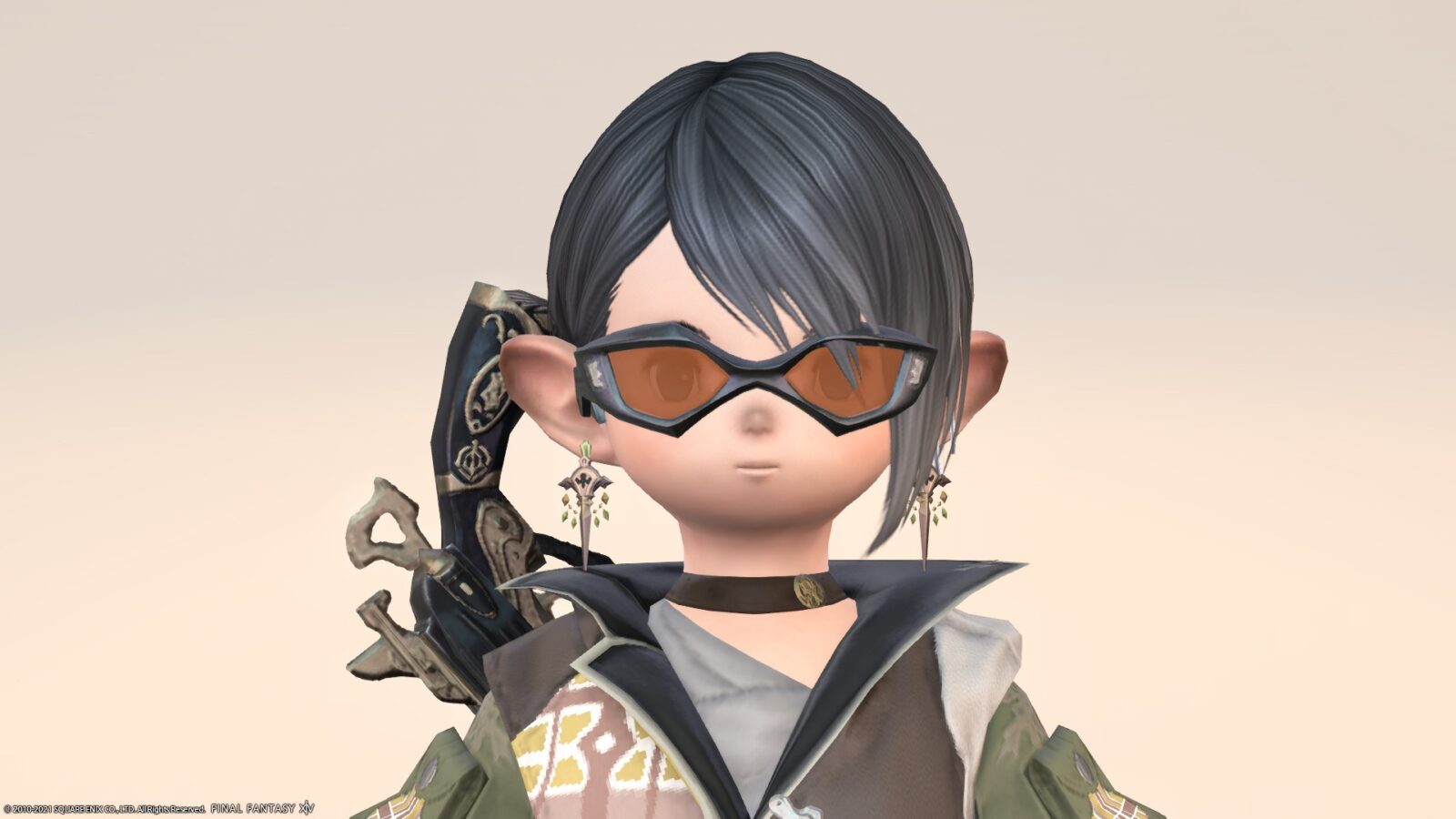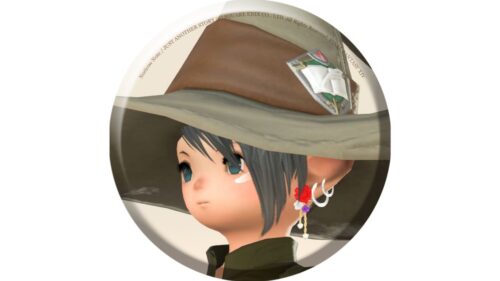 norirow
I like that my eyes can be seen through.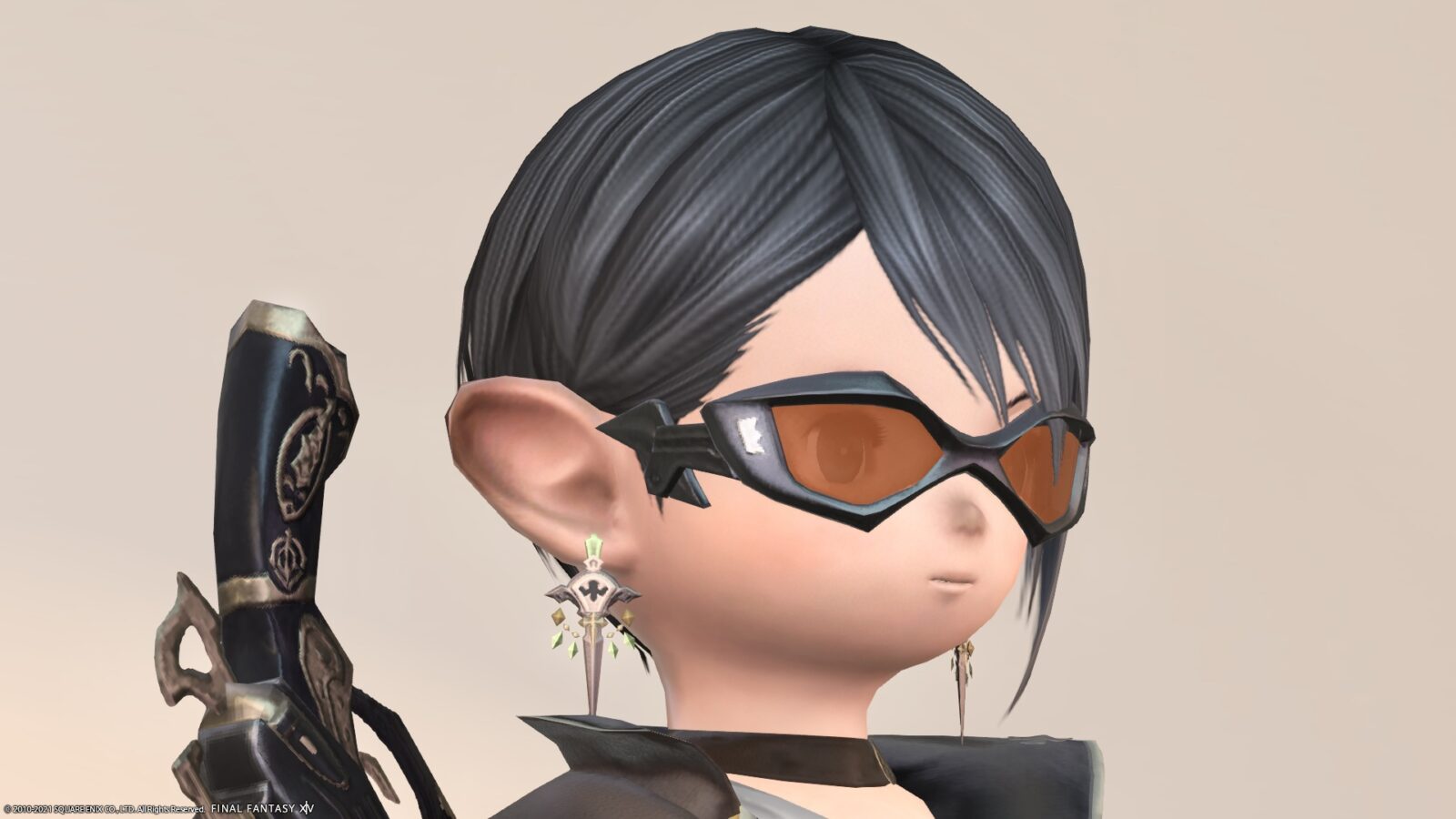 It's a little disappointing that I can't move it up and down.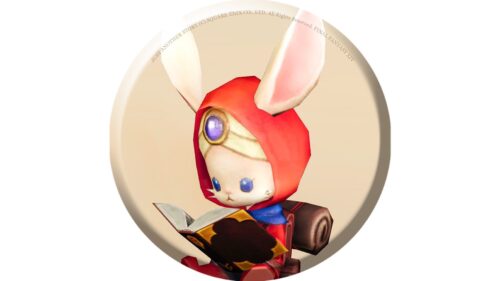 namingway
The torso equipment is a fashionable military uniform with a camouflage look. Comes with a leather choker.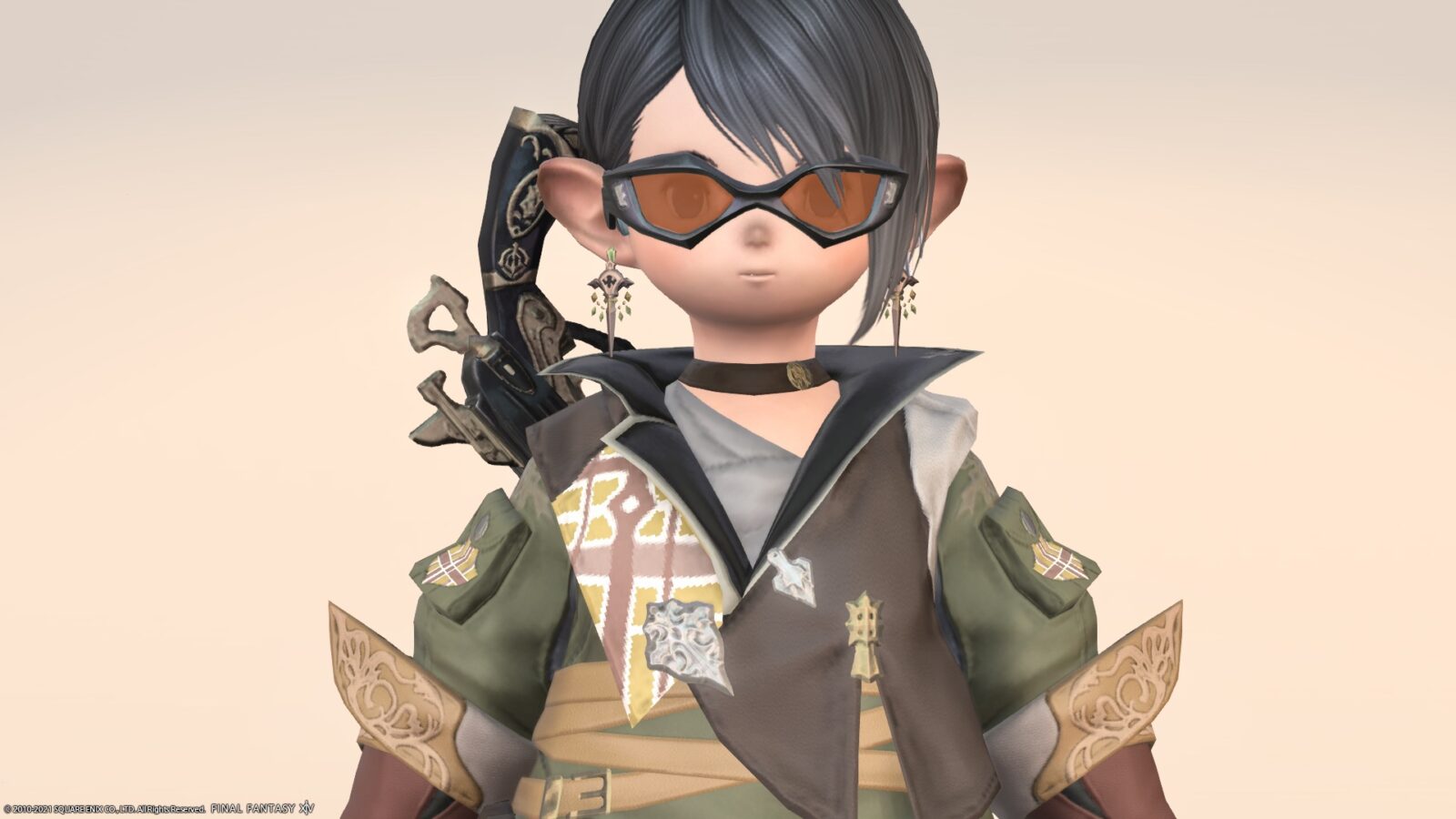 The checkered pattern on the folded part of the collar is a fashionable point, but it is more like a military uniform.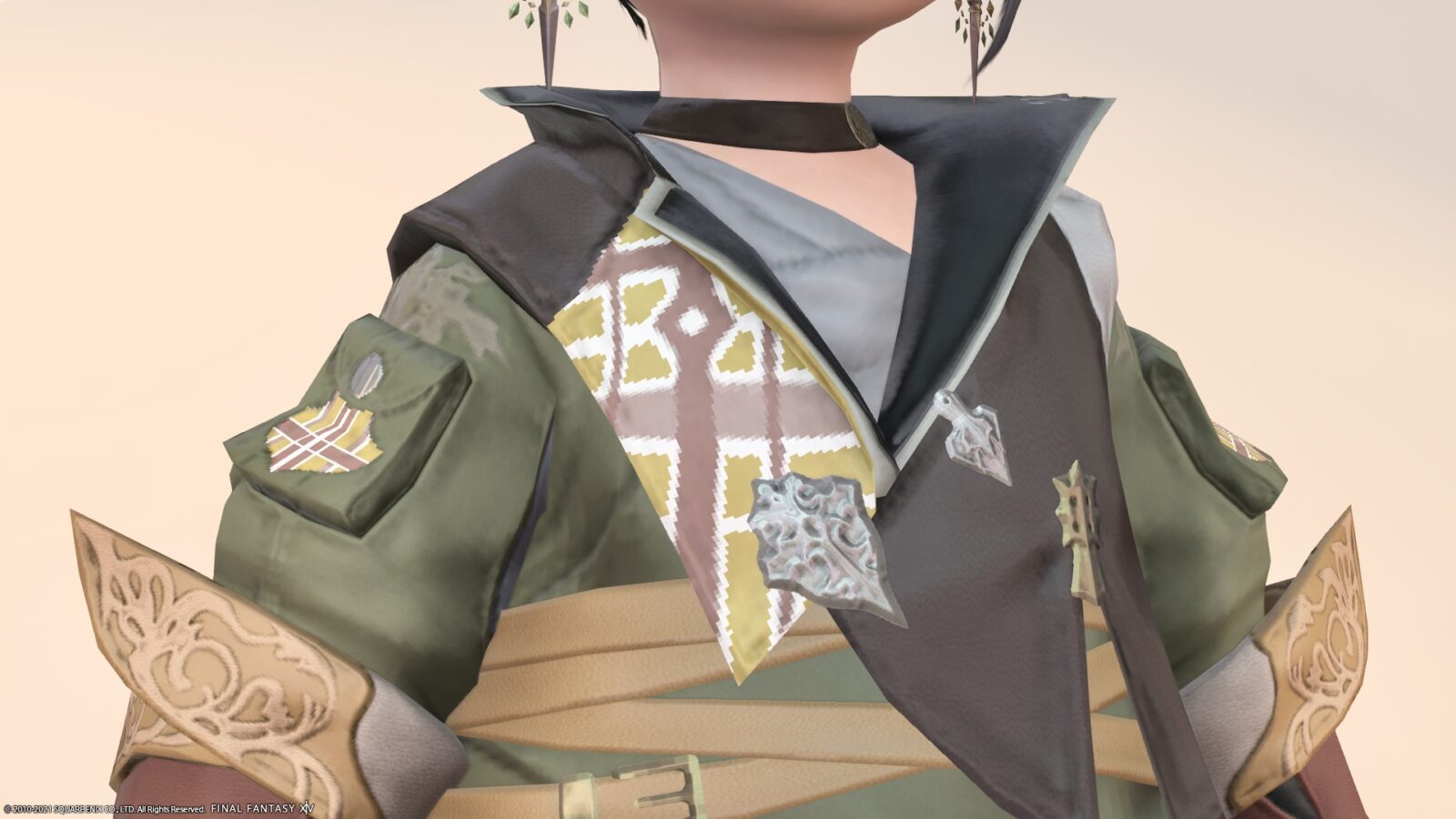 The abdomen is wrapped with multiple belts, and you can feel the designer's insistence. There are accessory cases around the shoulders and hips.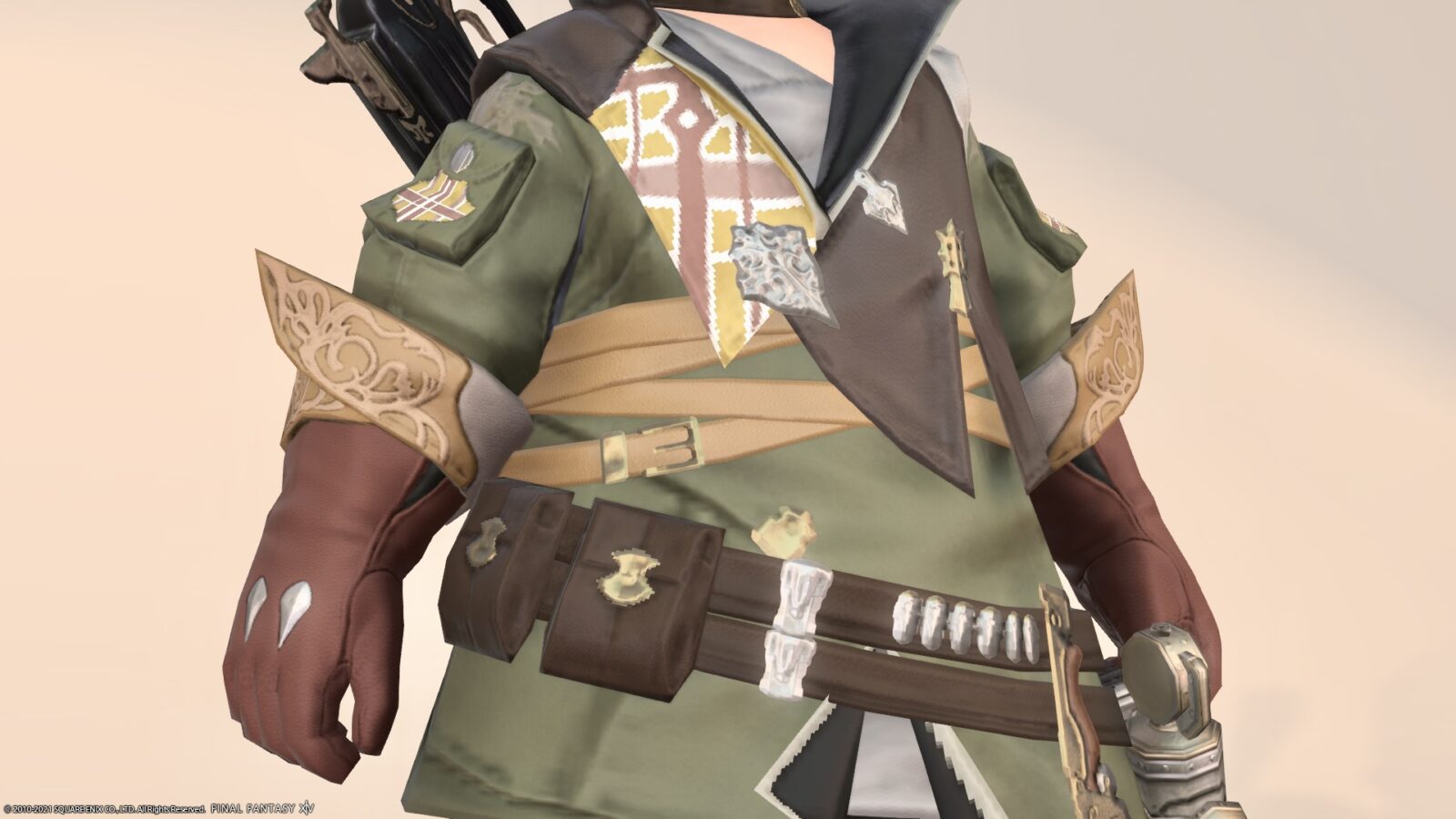 The embroidery of the leg equipment that looks glancing is fashionable.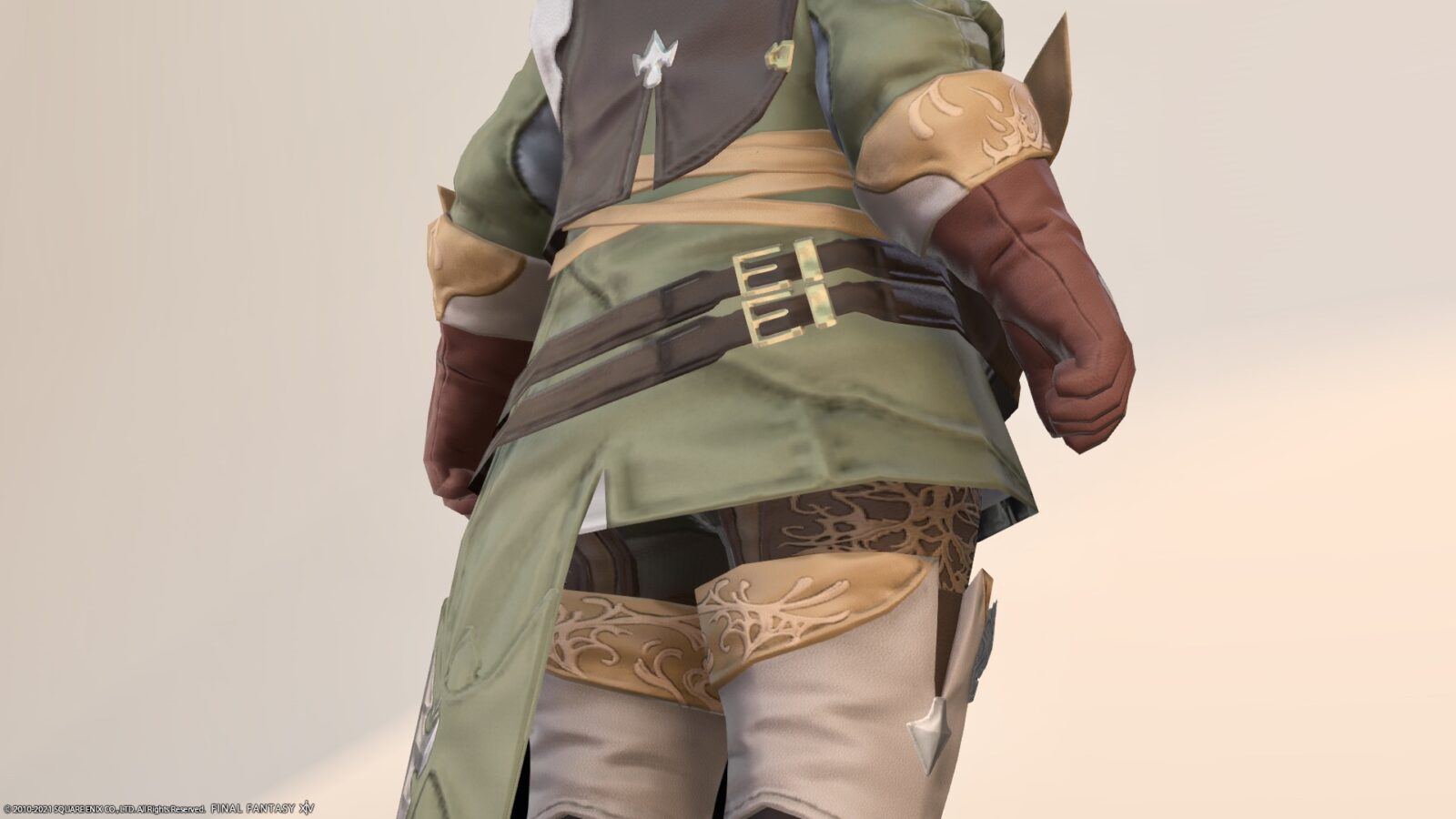 The lower back has an asymmetrical design similar to AF2. The foot equipment is long boots with cute folded parts.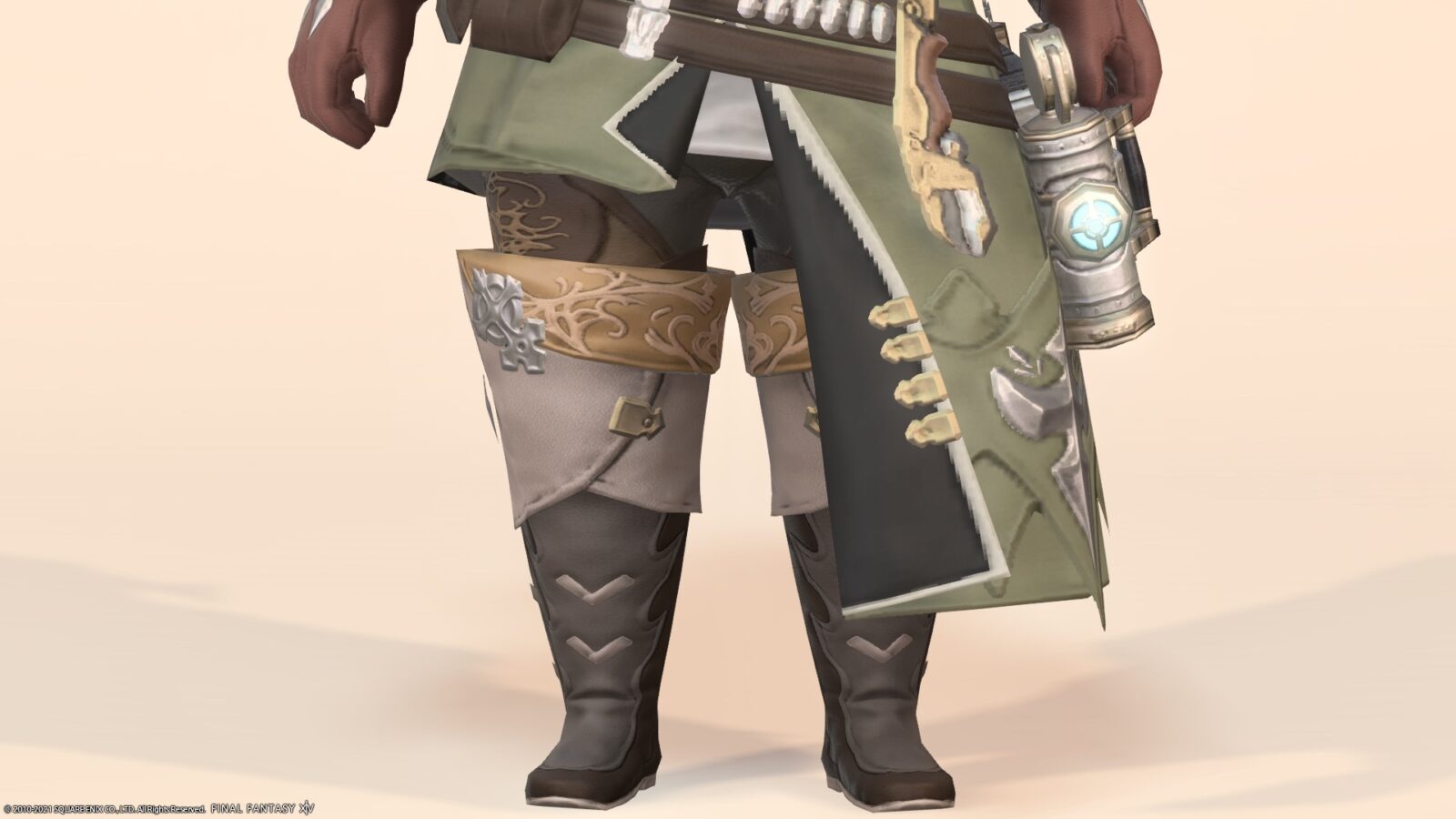 AF2 was functional because it had a pouch in the asymmetric part, but this is just fashionable.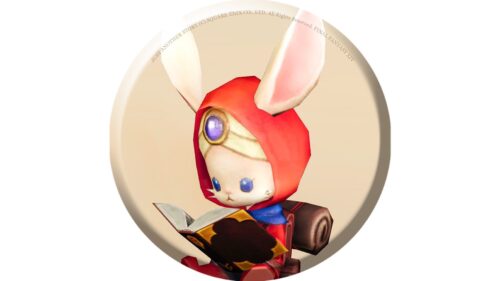 namingway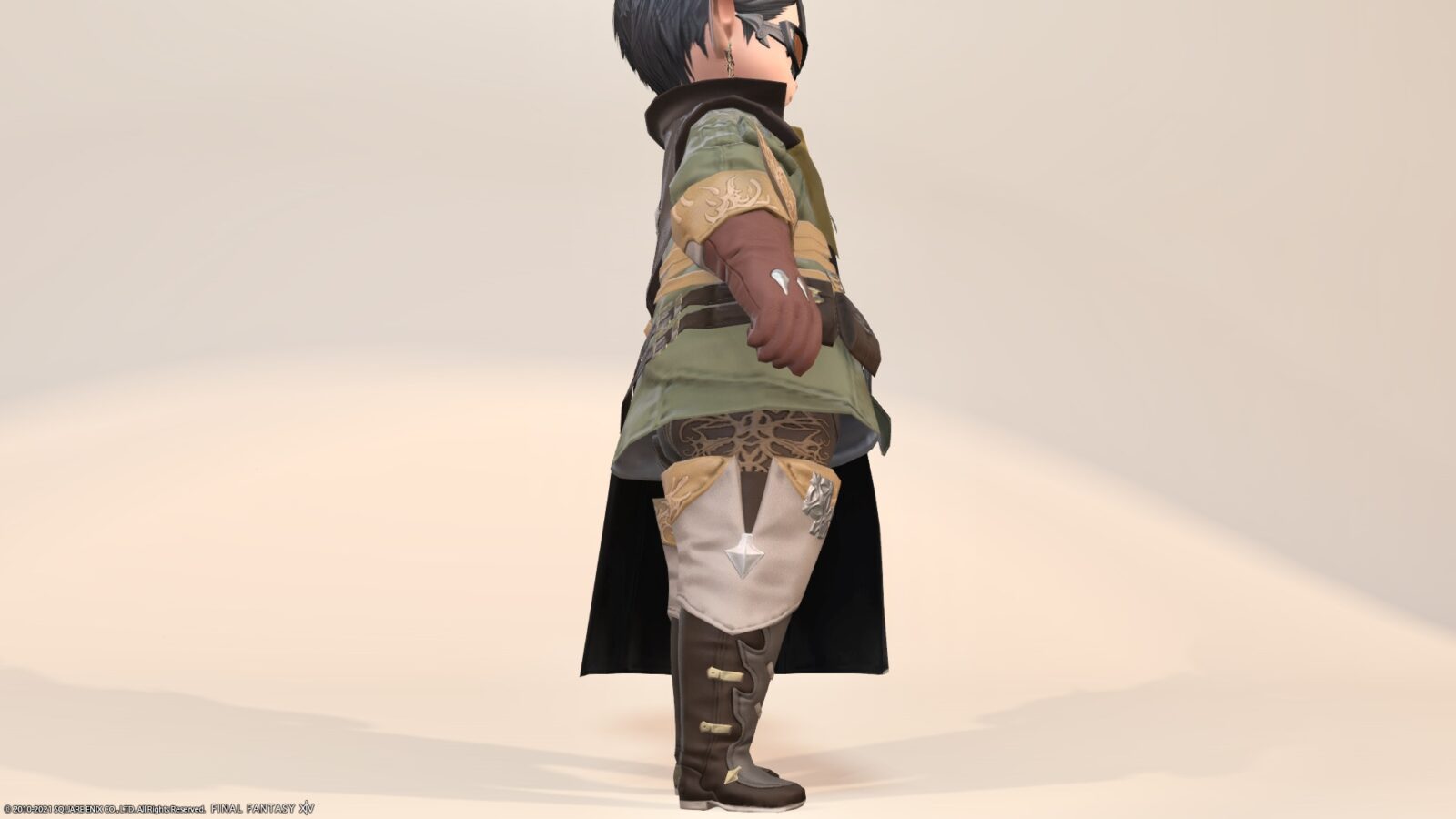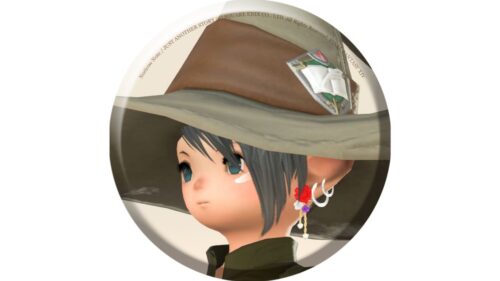 norirow
The Machinist has an ether storage machine on the left side, so I think it hurts if I don't make the jacket length longer.
In that sense, it may be functional.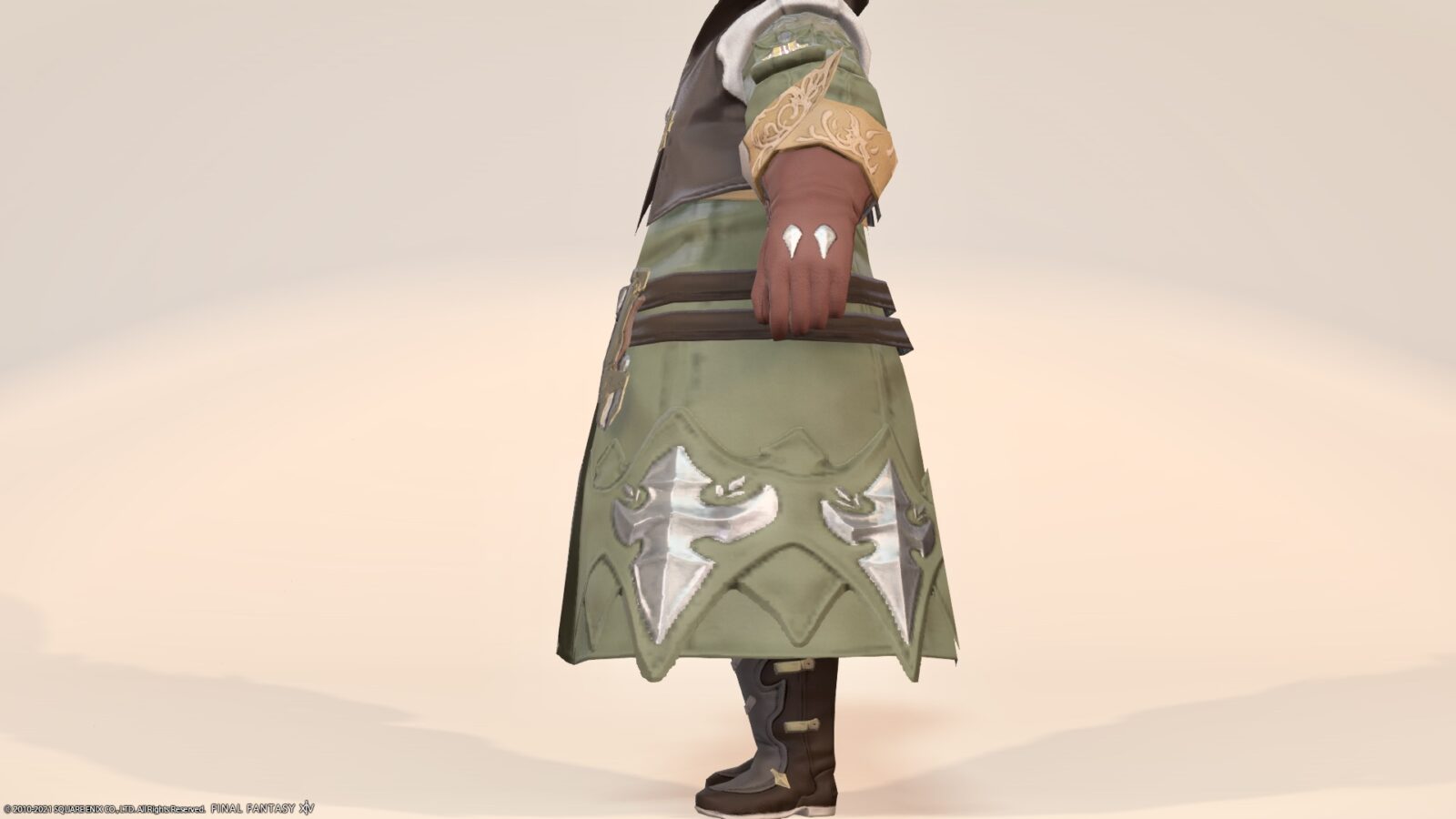 The AF3 equipment itself cannot be dyed, but it will be possible to dye it if it evolves in the forbidden land Eureka.
Dyeing pattern
I dyed only the coat. You can dye it by evolving it to "Anemos Gunner's Coat".
Snow White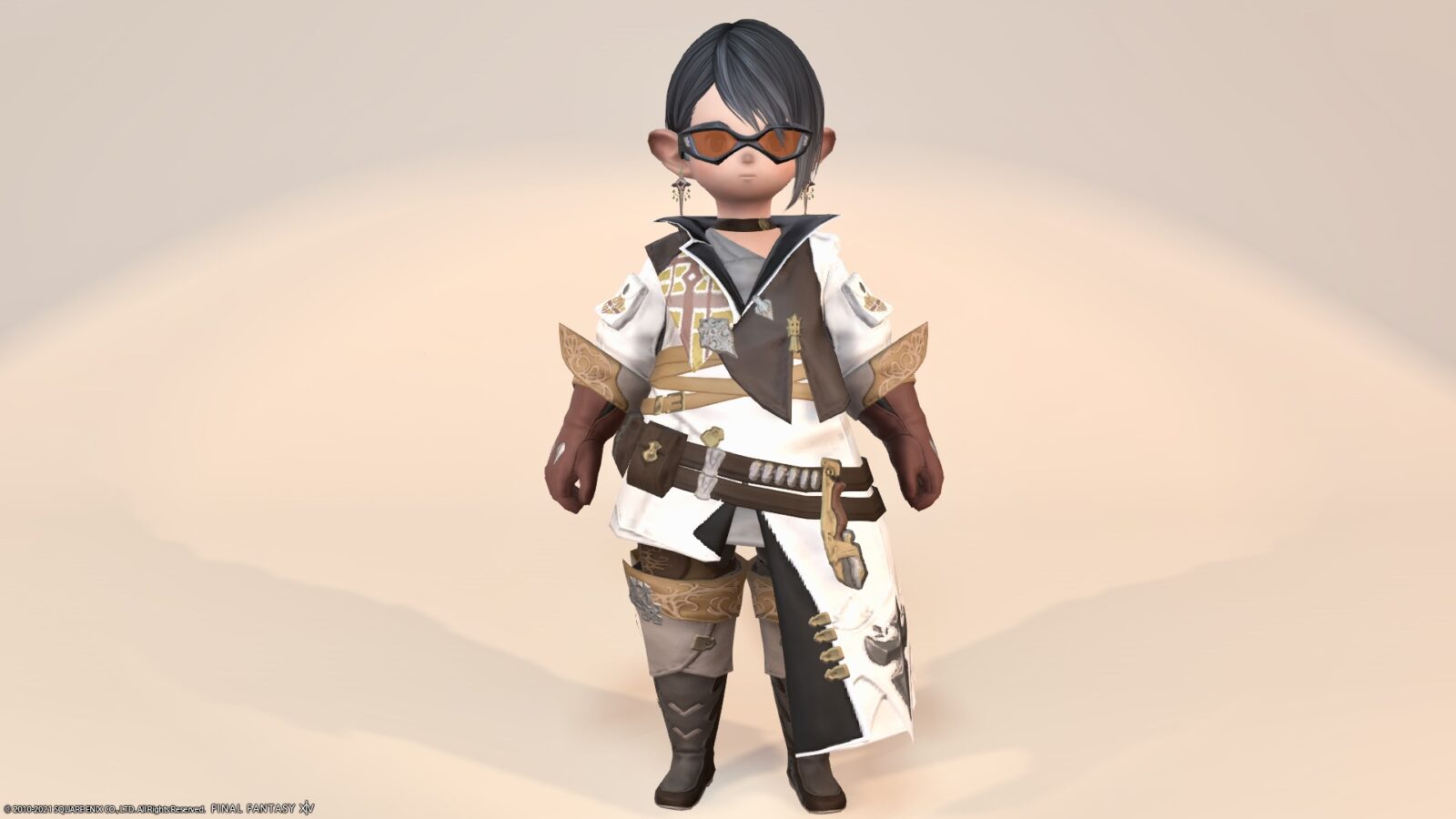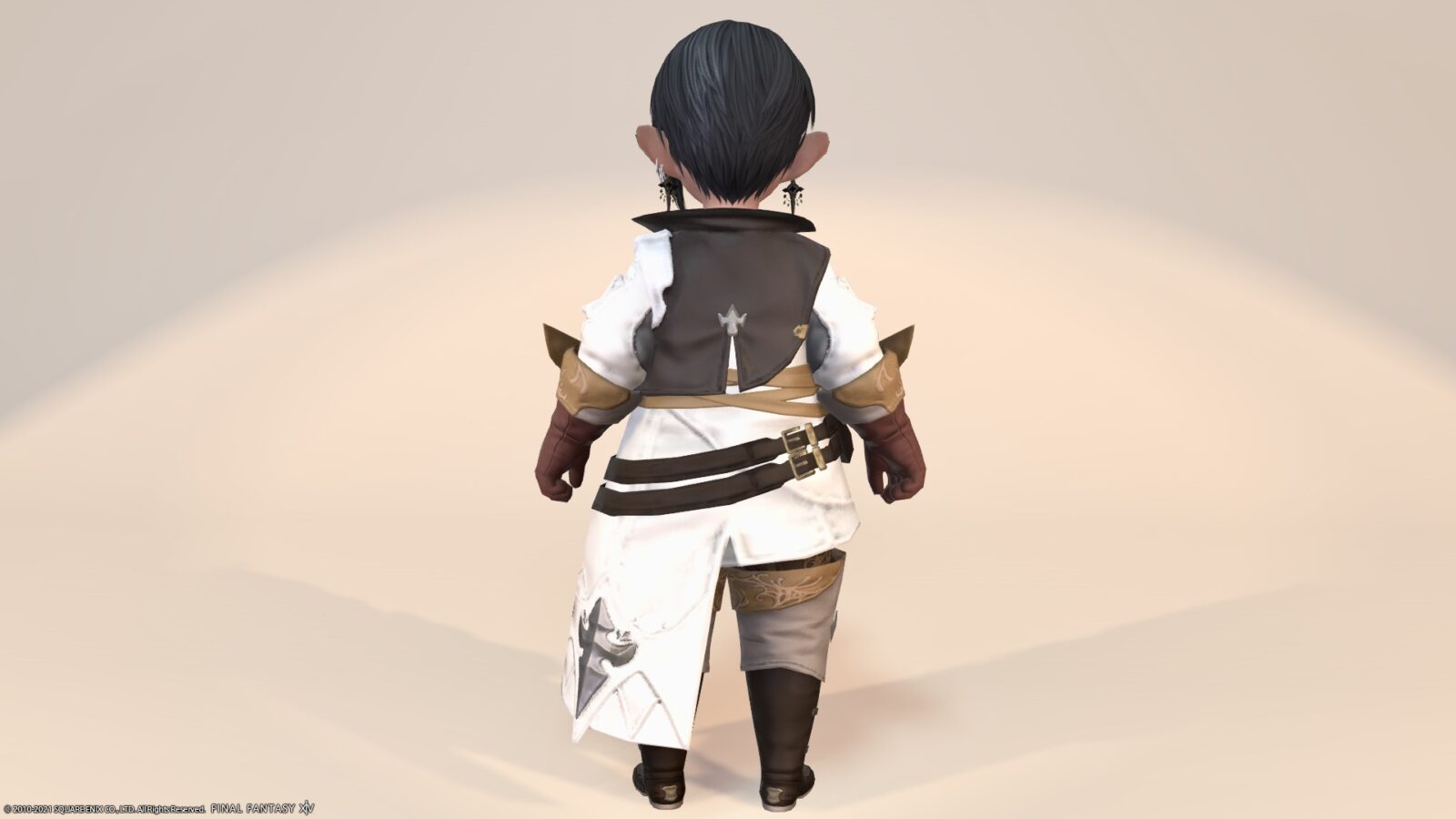 Soot Black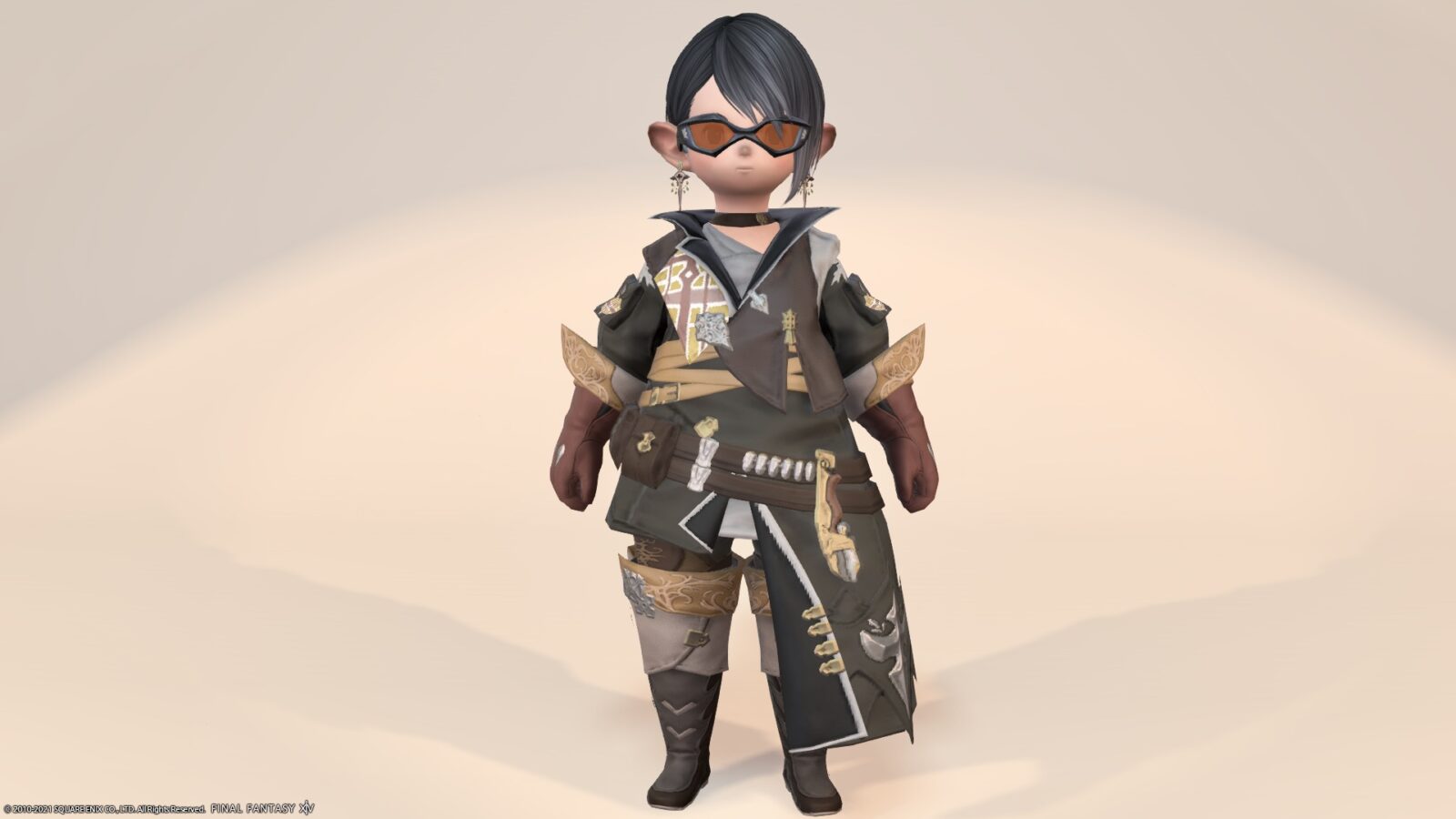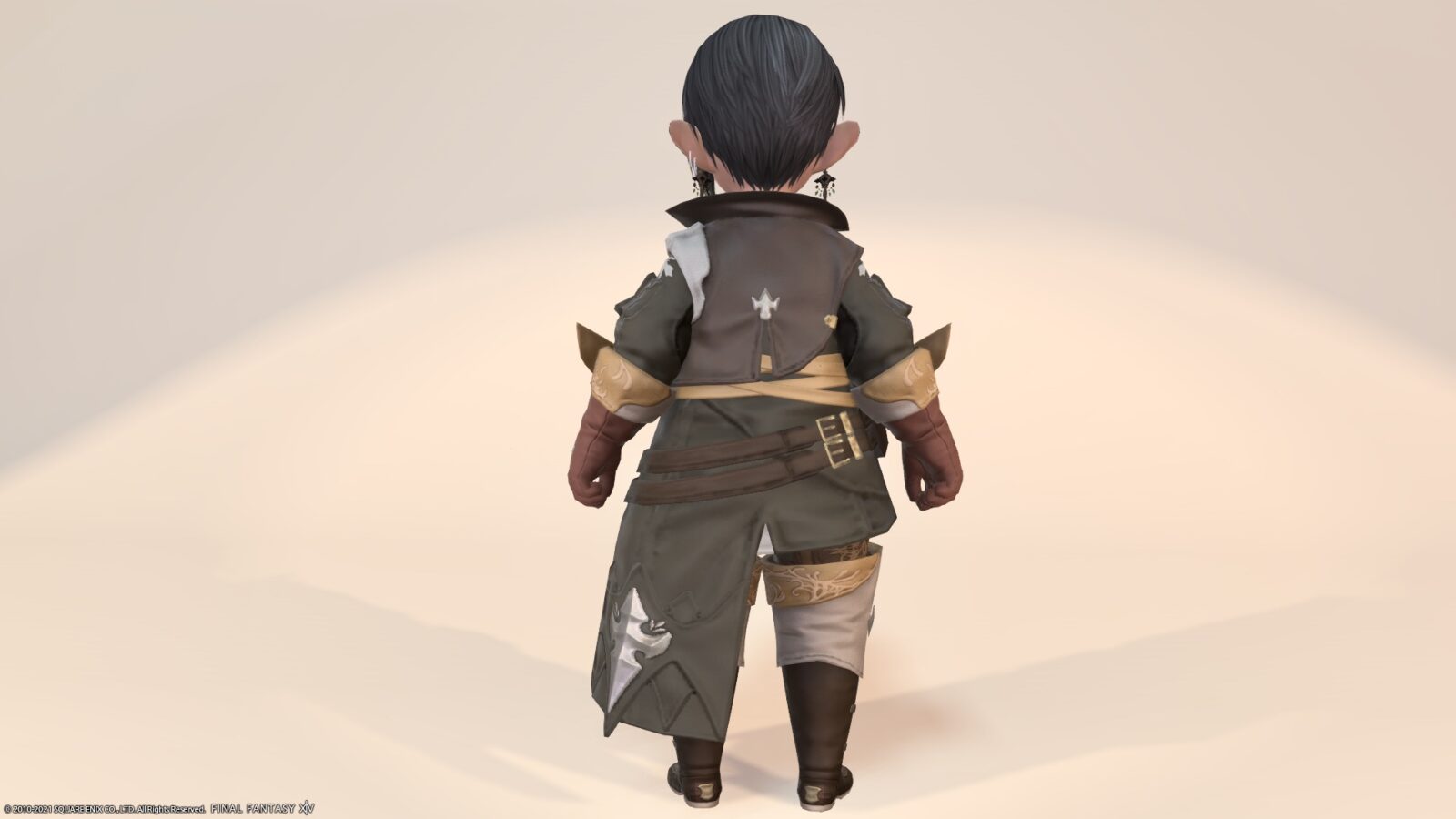 Rust Red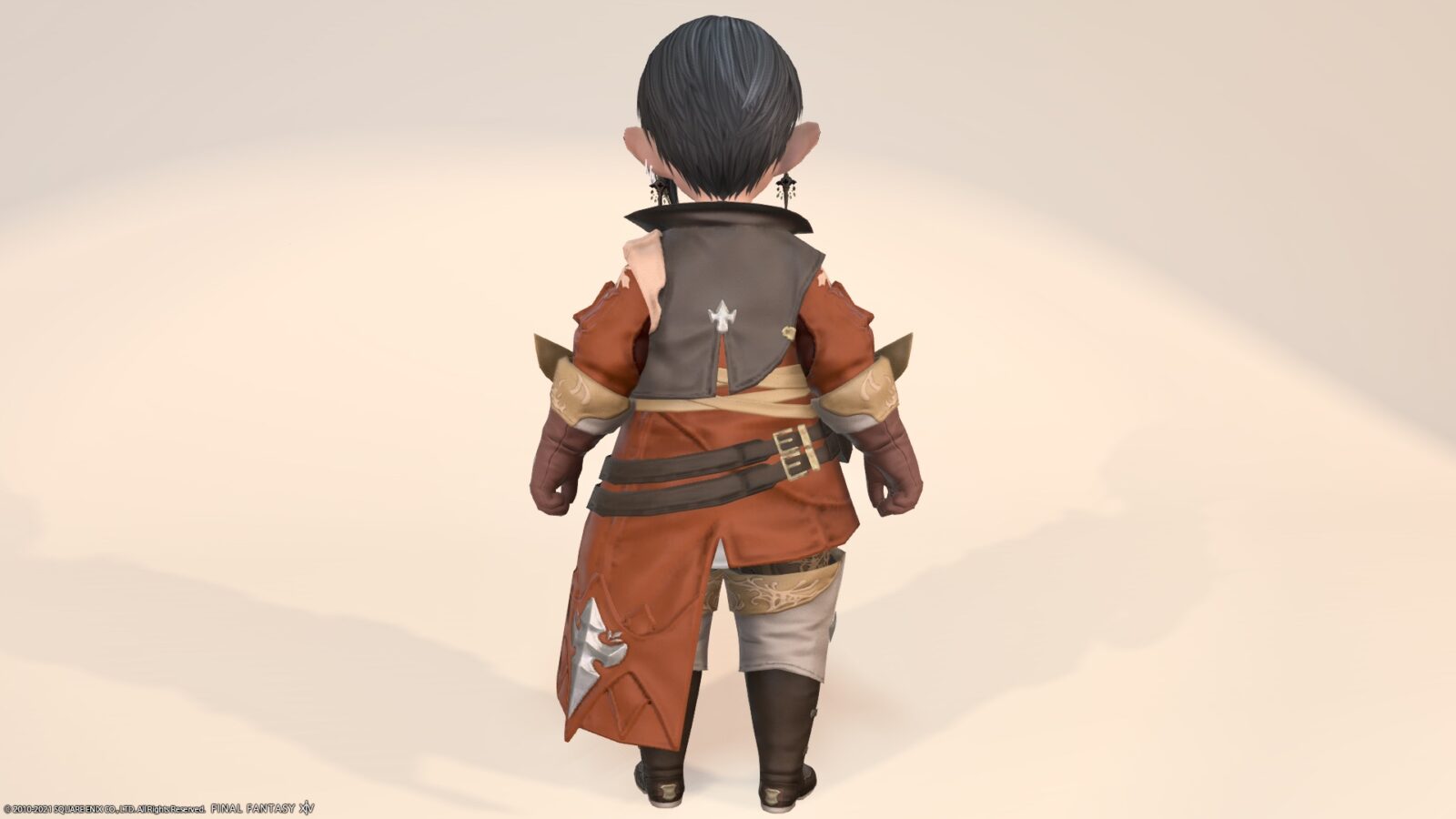 The weapon "Antiquated Outsider" is also a machine gun type and very cool.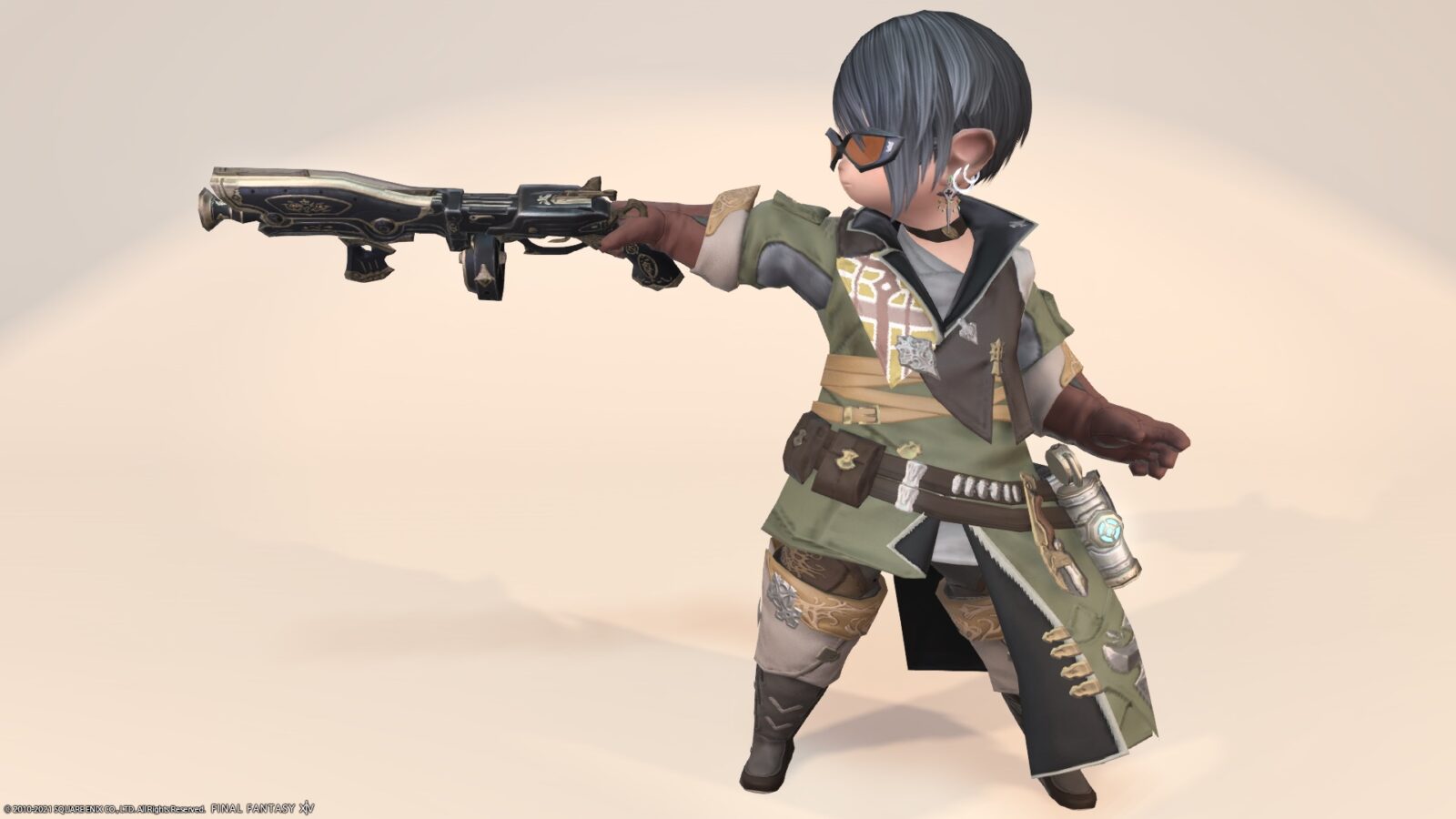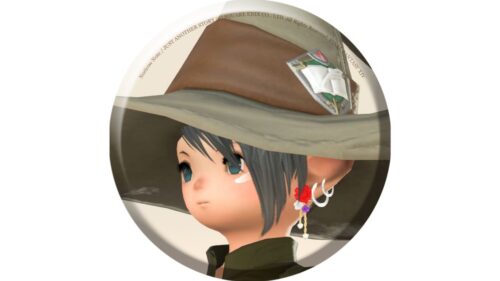 norirow
This is my favorite and I've been using it for a long time ♪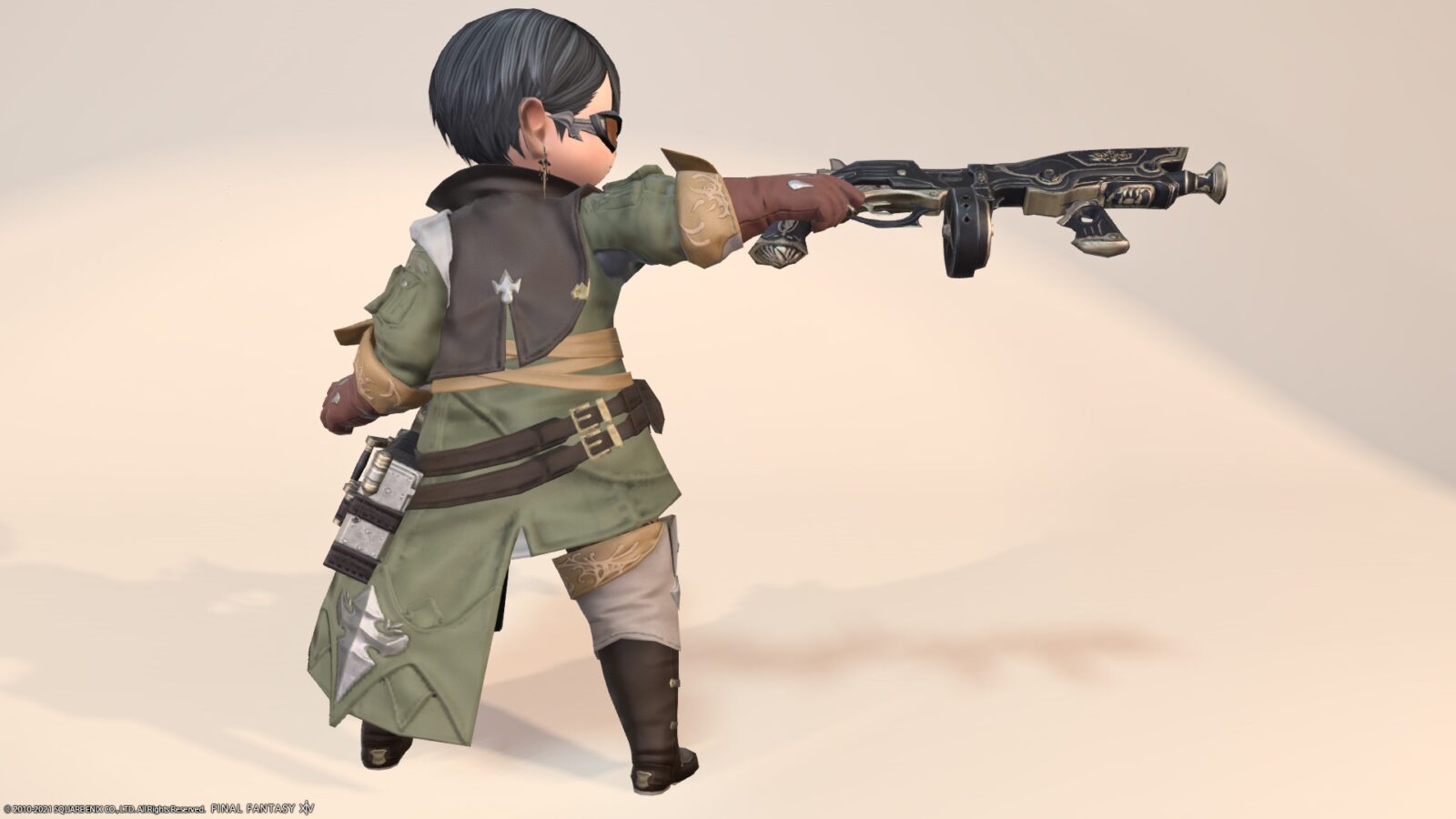 It's cool even if you evolve it and make it shine.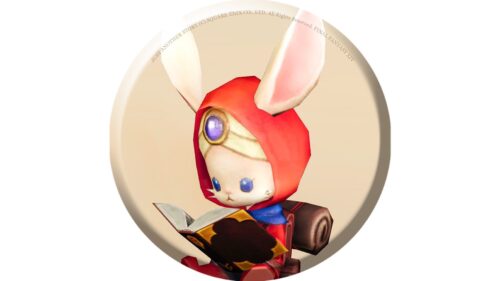 namingway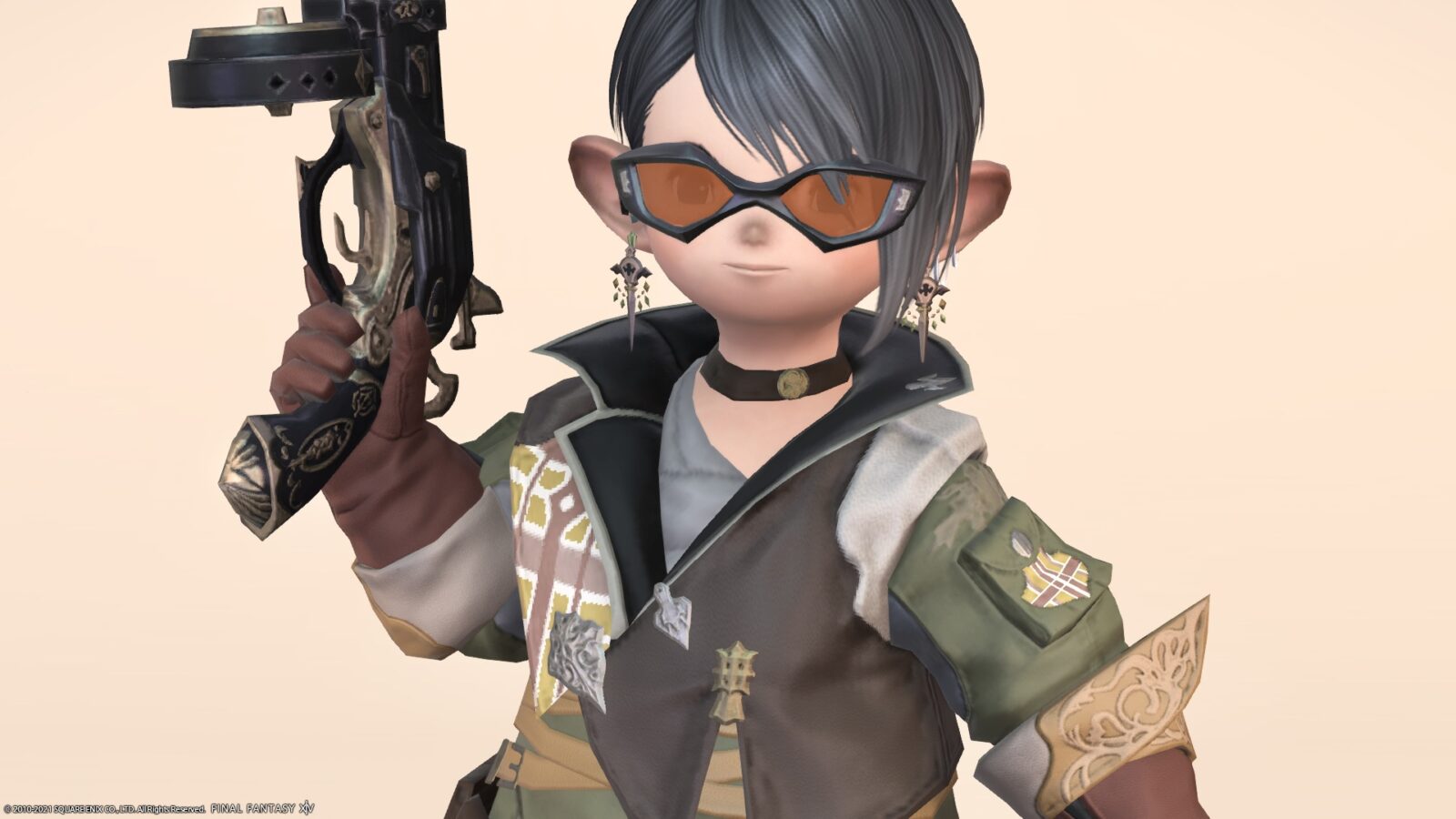 So, it was a record of the "Gunner" series equipped with AF3 (Lv70) of the Machinist.
▼ Please check the video for the movement of the fabric!
Related records
Machinist's successive AF equipment