This is a record of the warrior weapon "Lakeland War Axe" available in "Holminster Switch".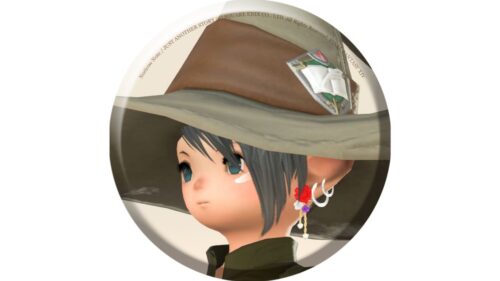 norirow
Wow, it's a fashionable axe ♪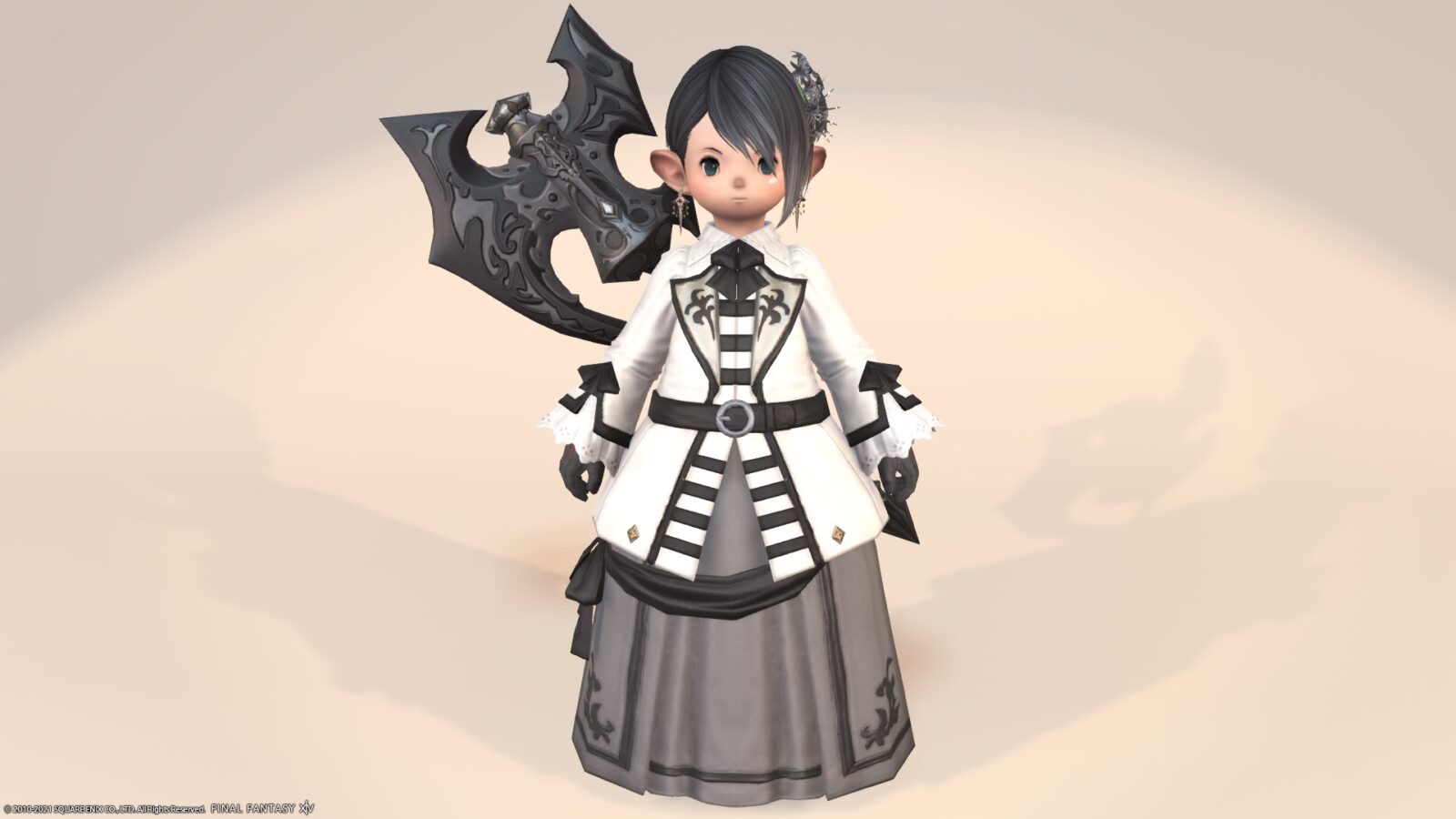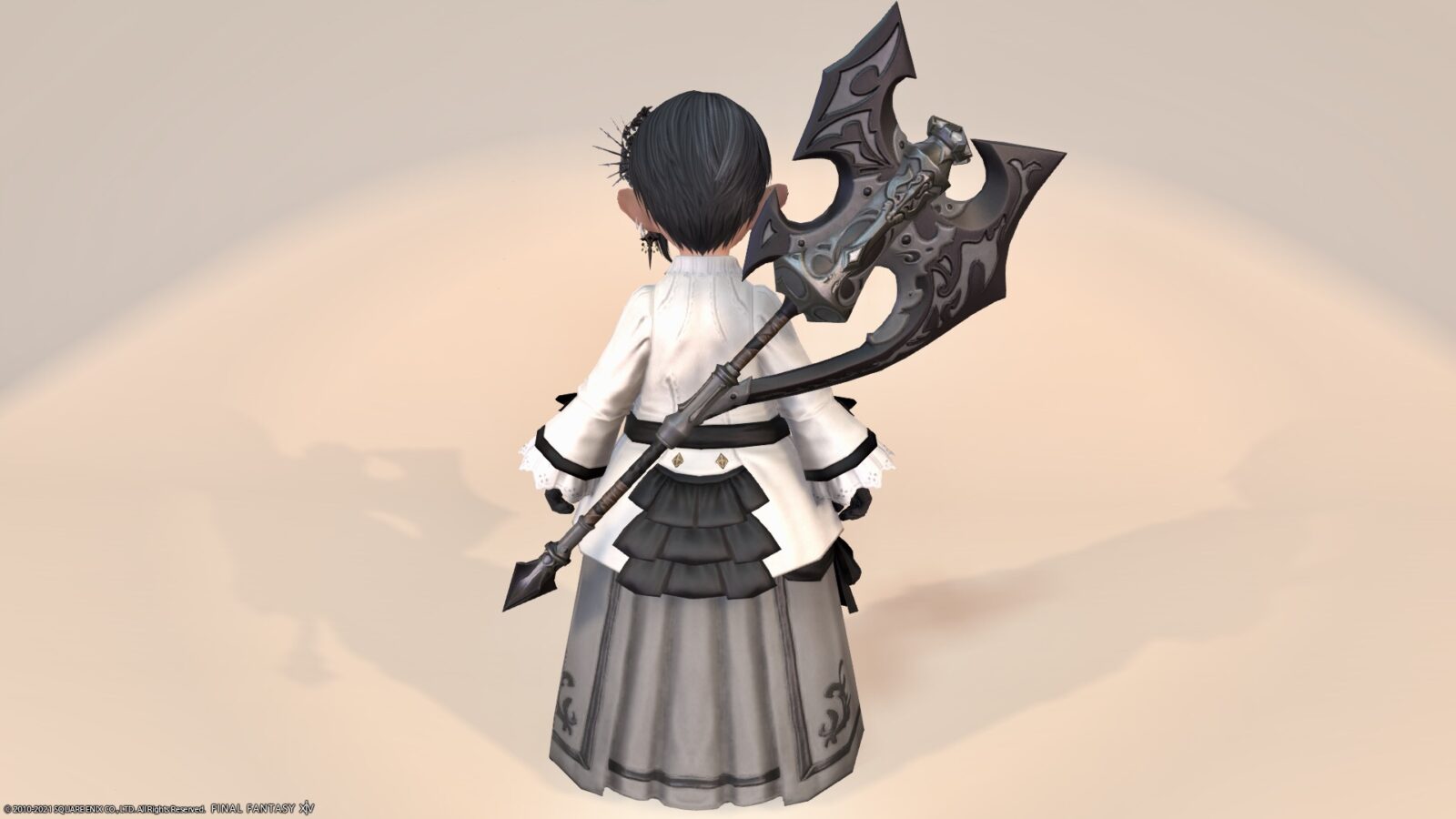 It's not too rugged, it's chic and it's pretty good.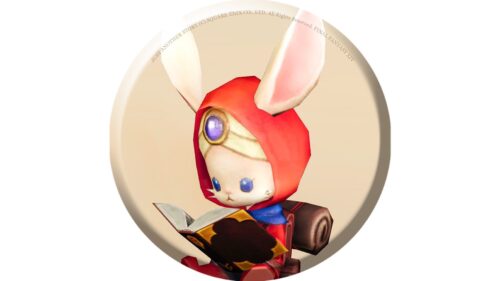 namingway
It is very fashionable with a matte black overall and a noble pattern.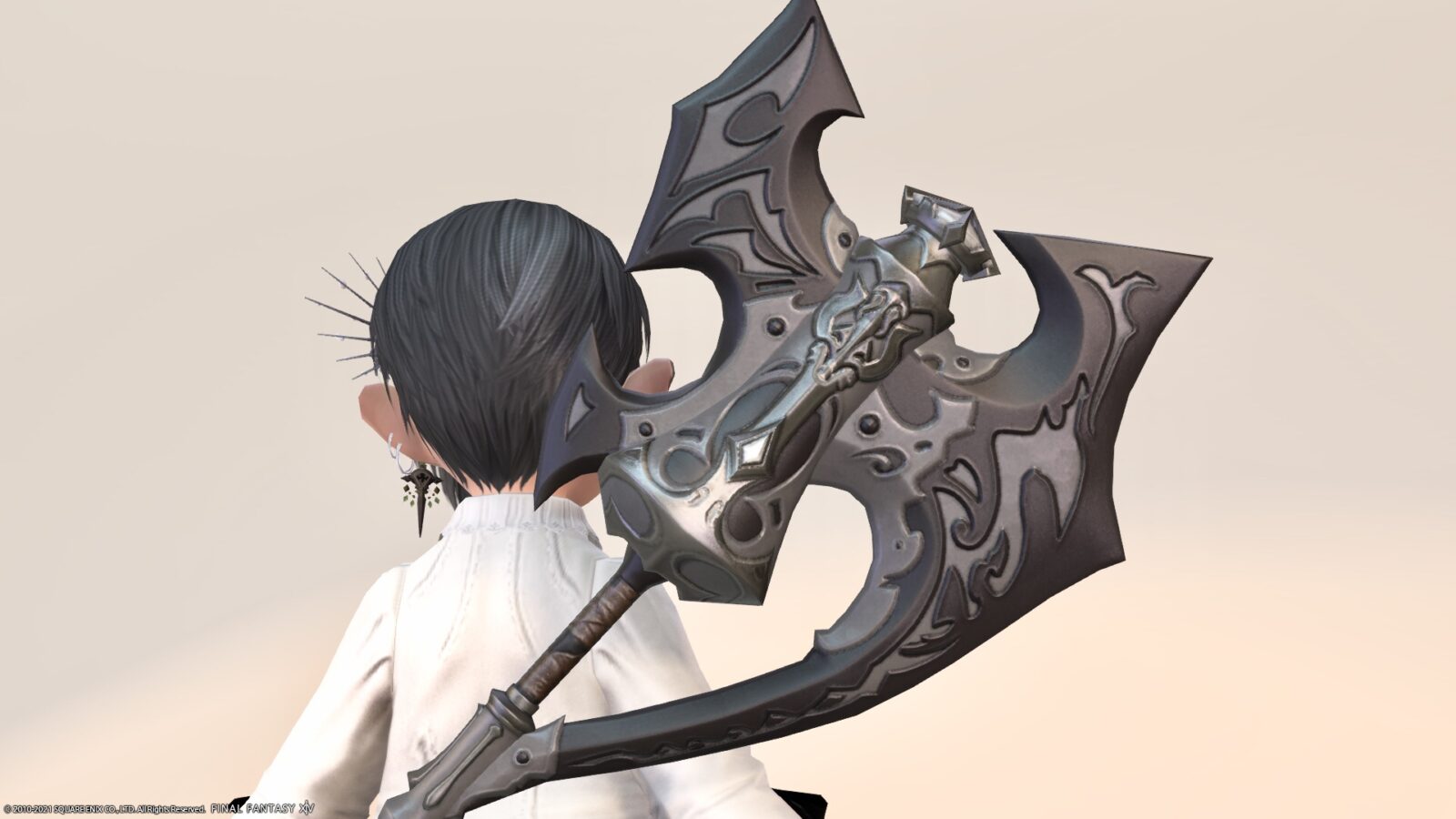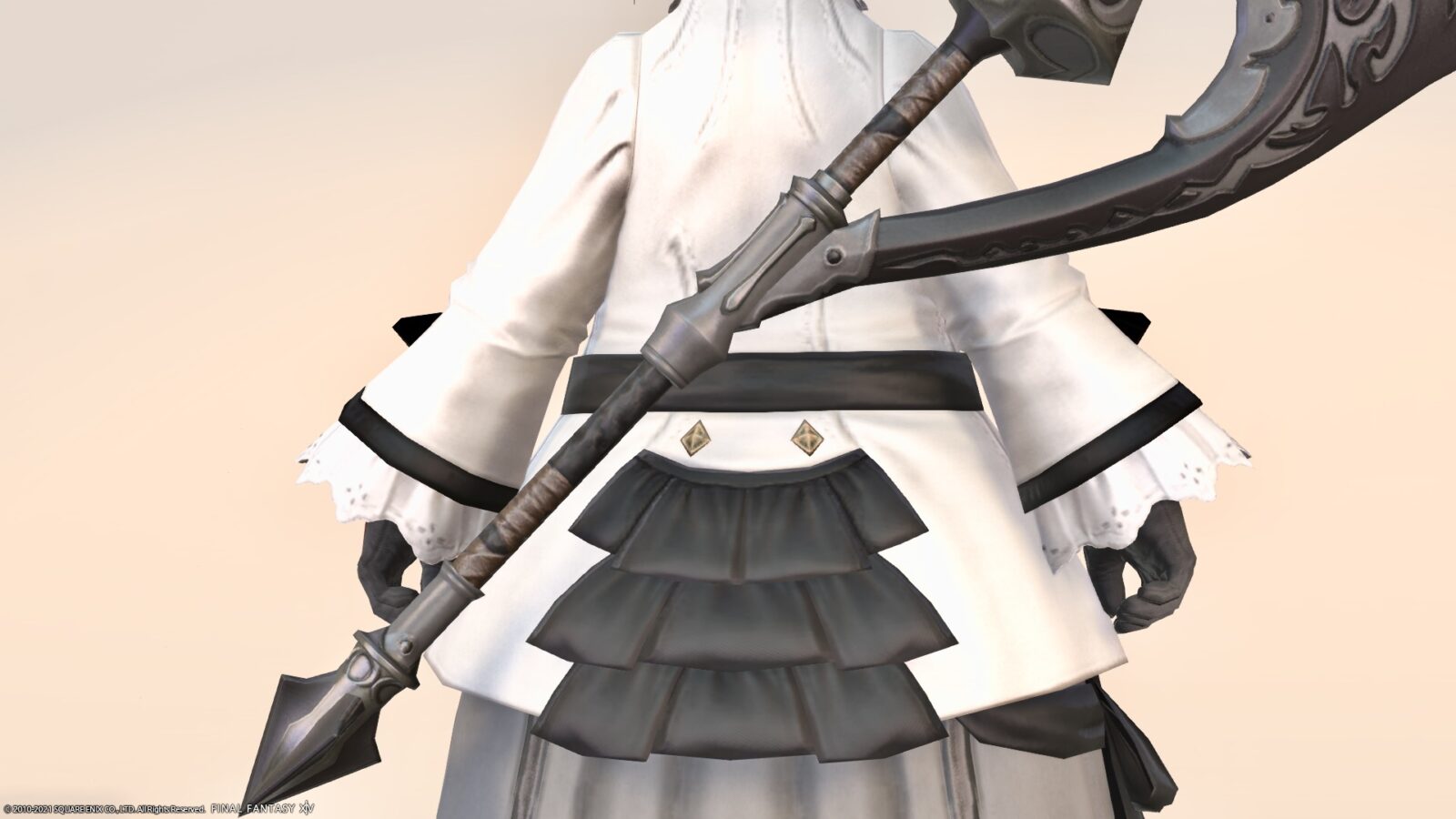 It looks heavy, but it doesn't look too heavy due to its color and its design.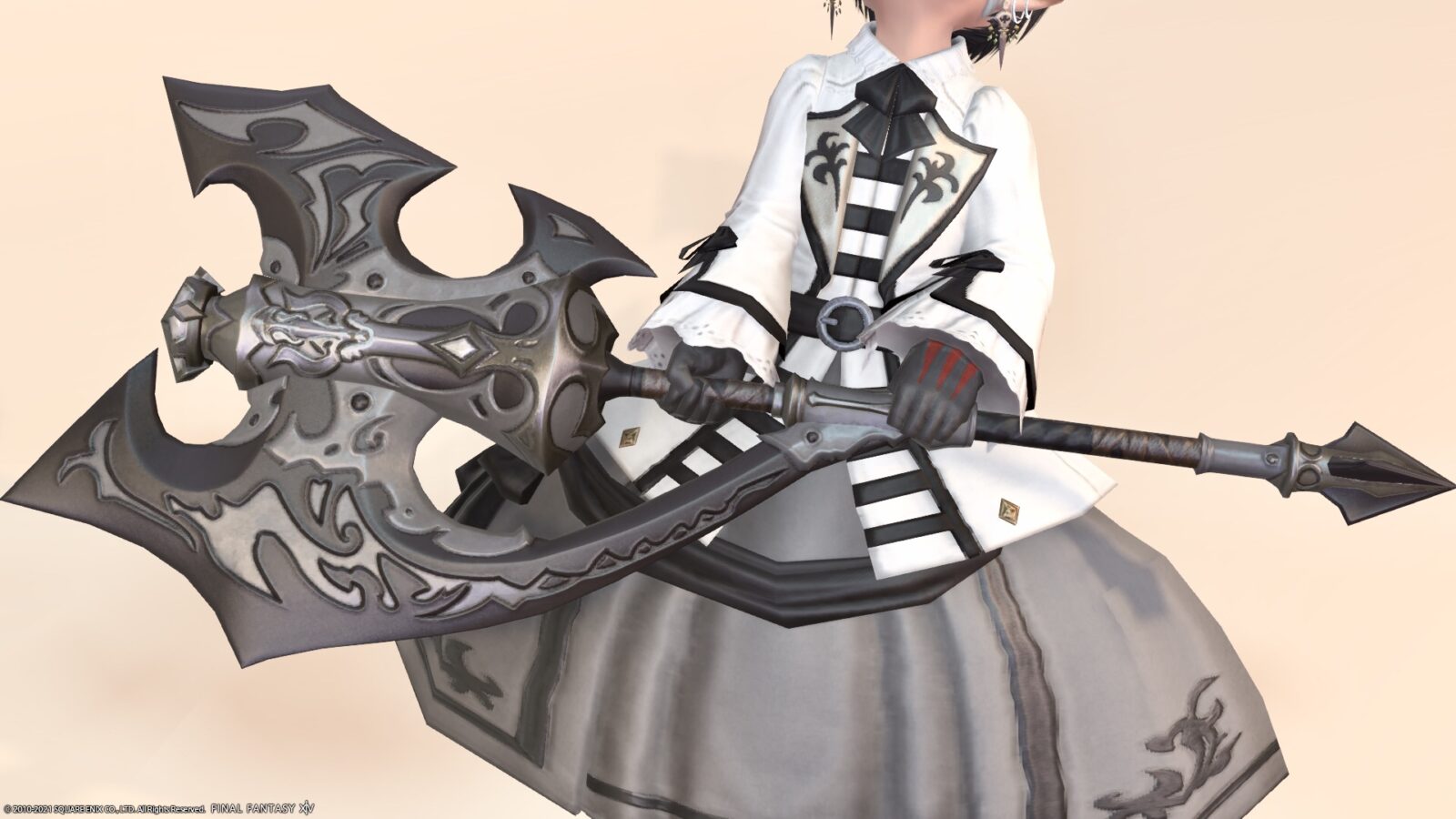 The cloth is wrapped around the place where you hold it, and it is quite comfortable to use because it is practical ♪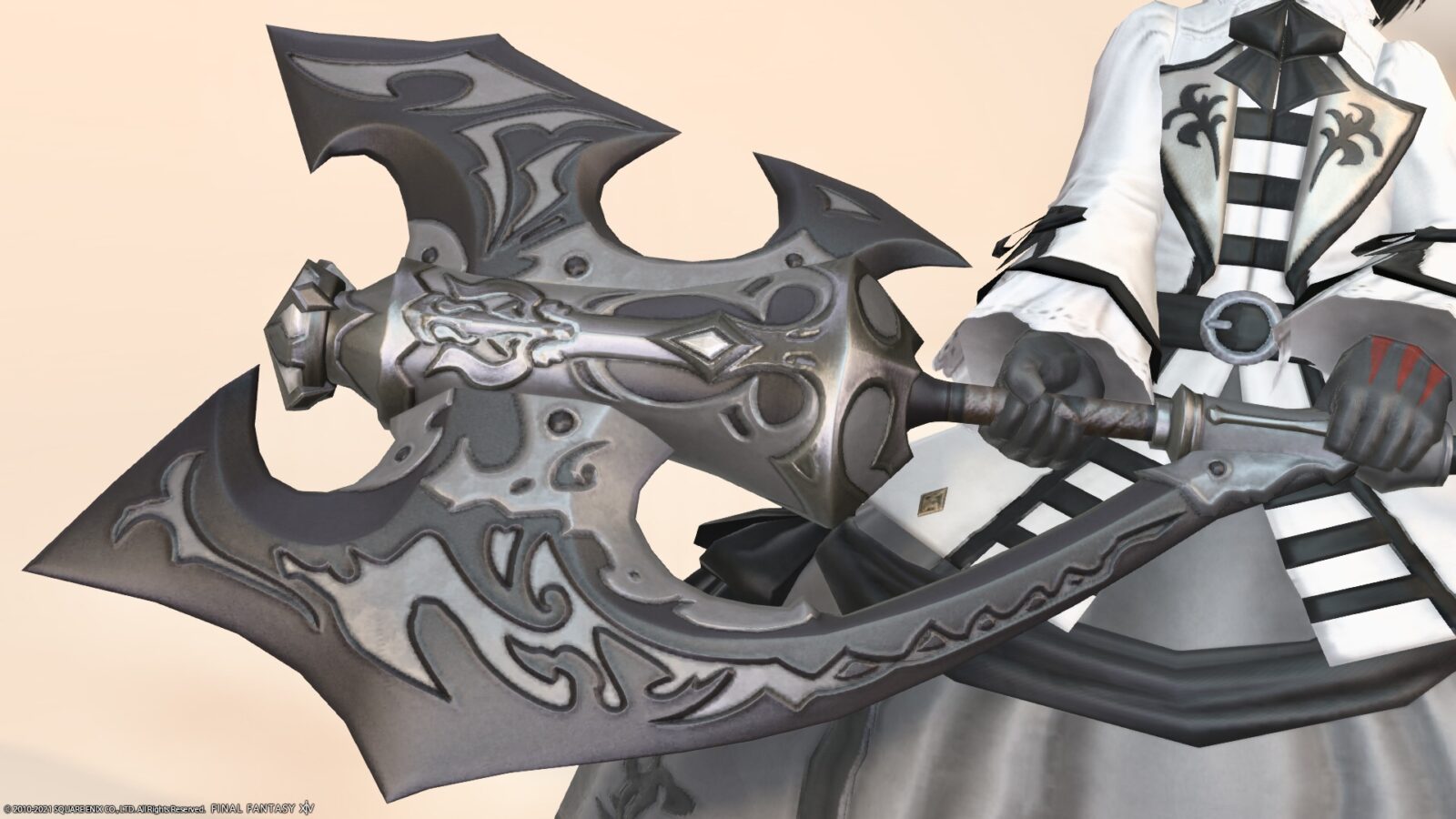 Even if you look closely, the pattern is very beautiful.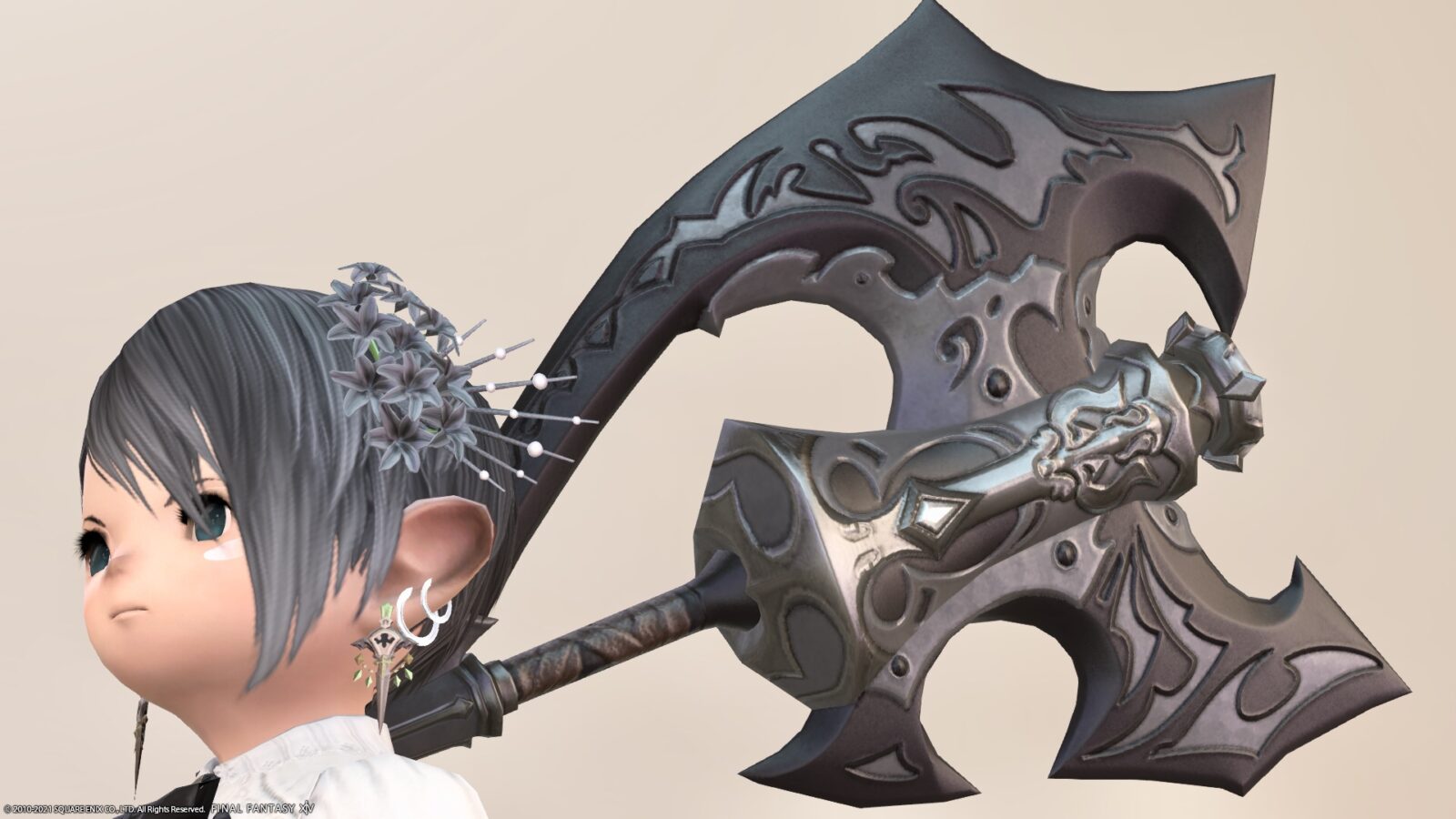 A jewel is embedded in the middle.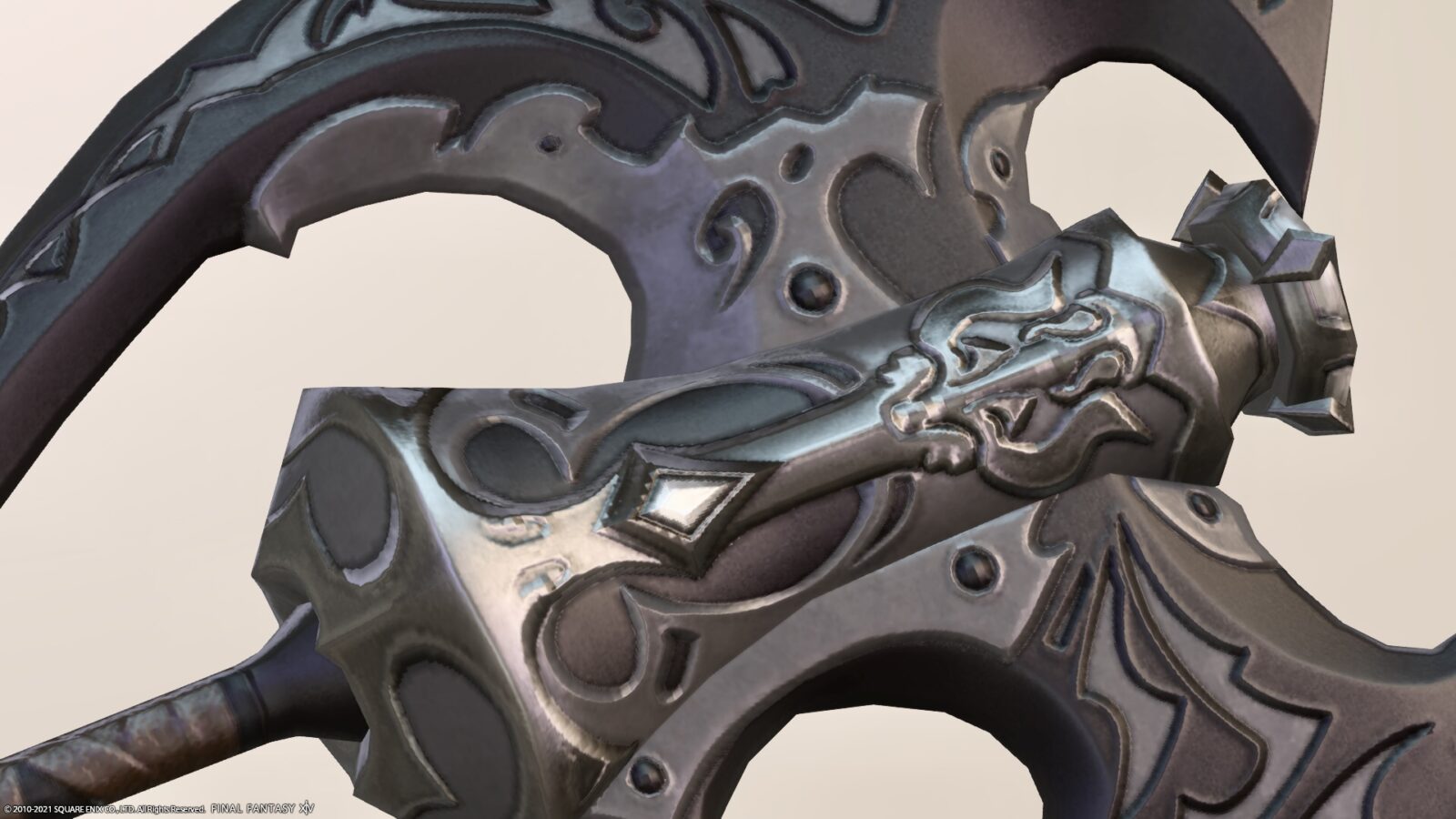 The tip of the axe is a cloverleaf.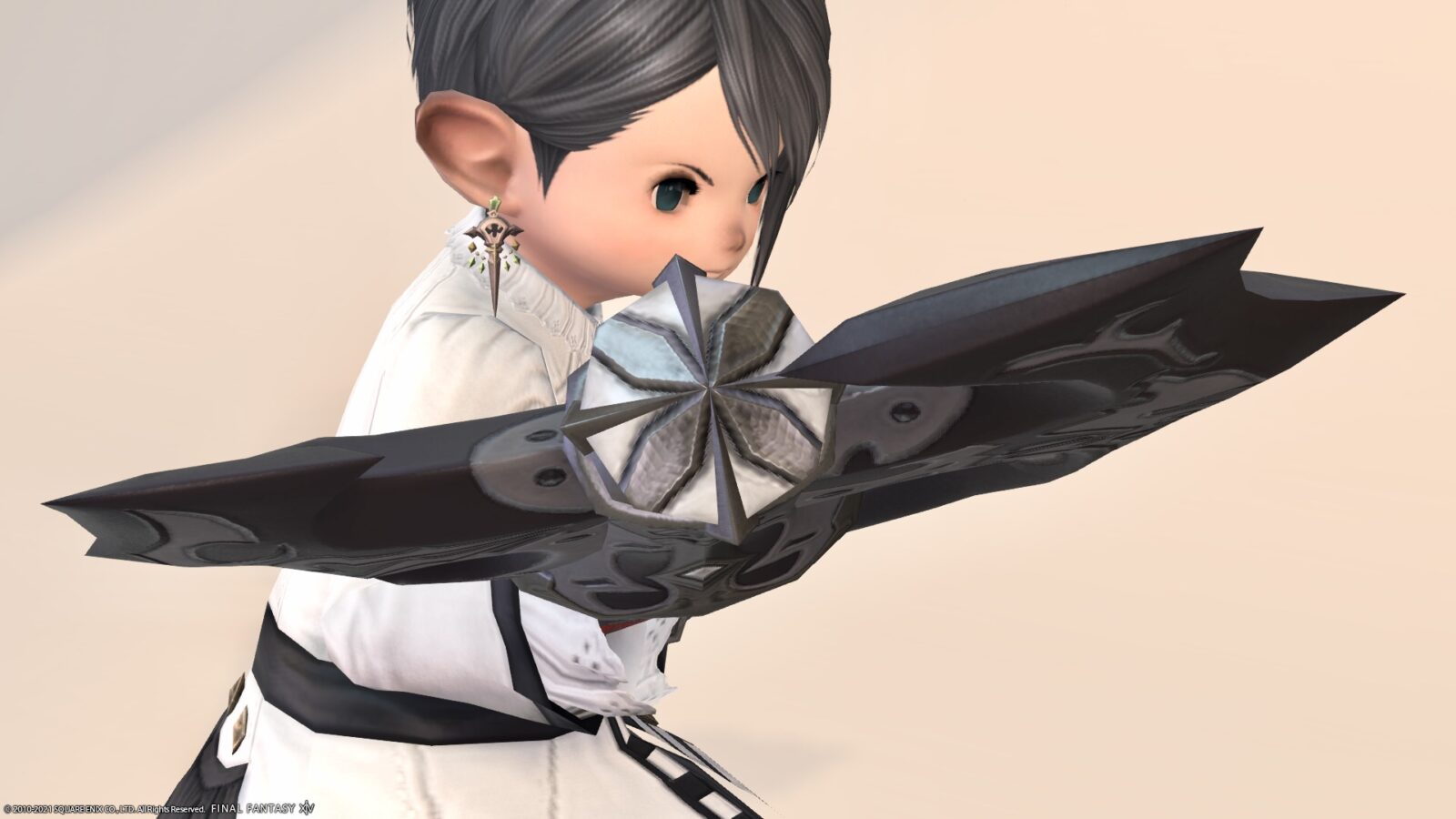 I think it's a fashionable, cool and cute axe.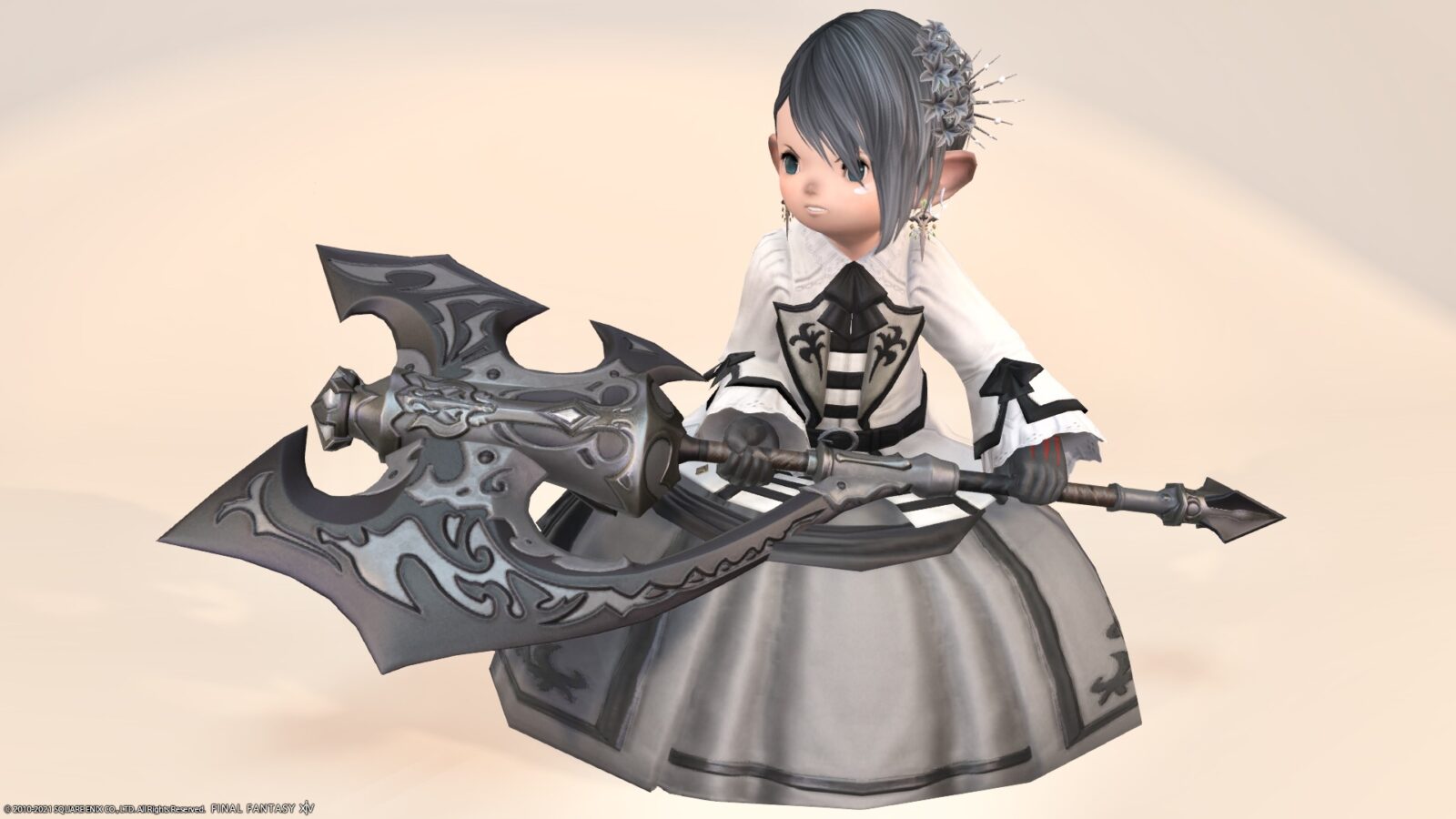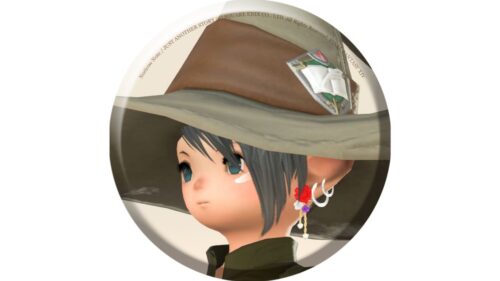 norirow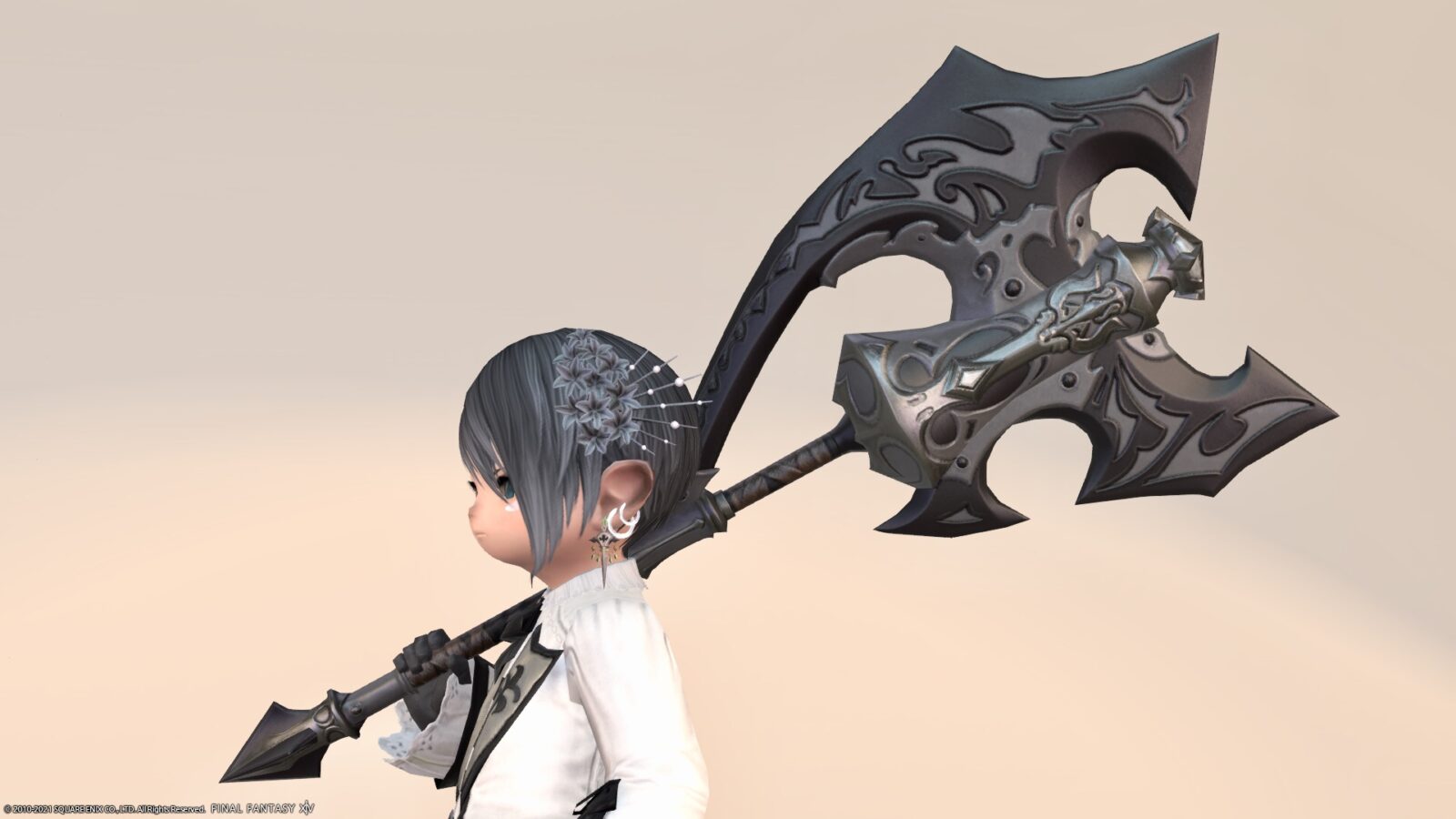 It seems easy to match with any clothes.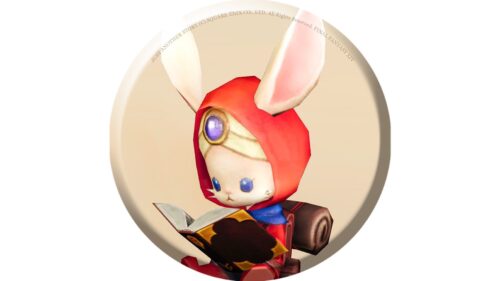 namingway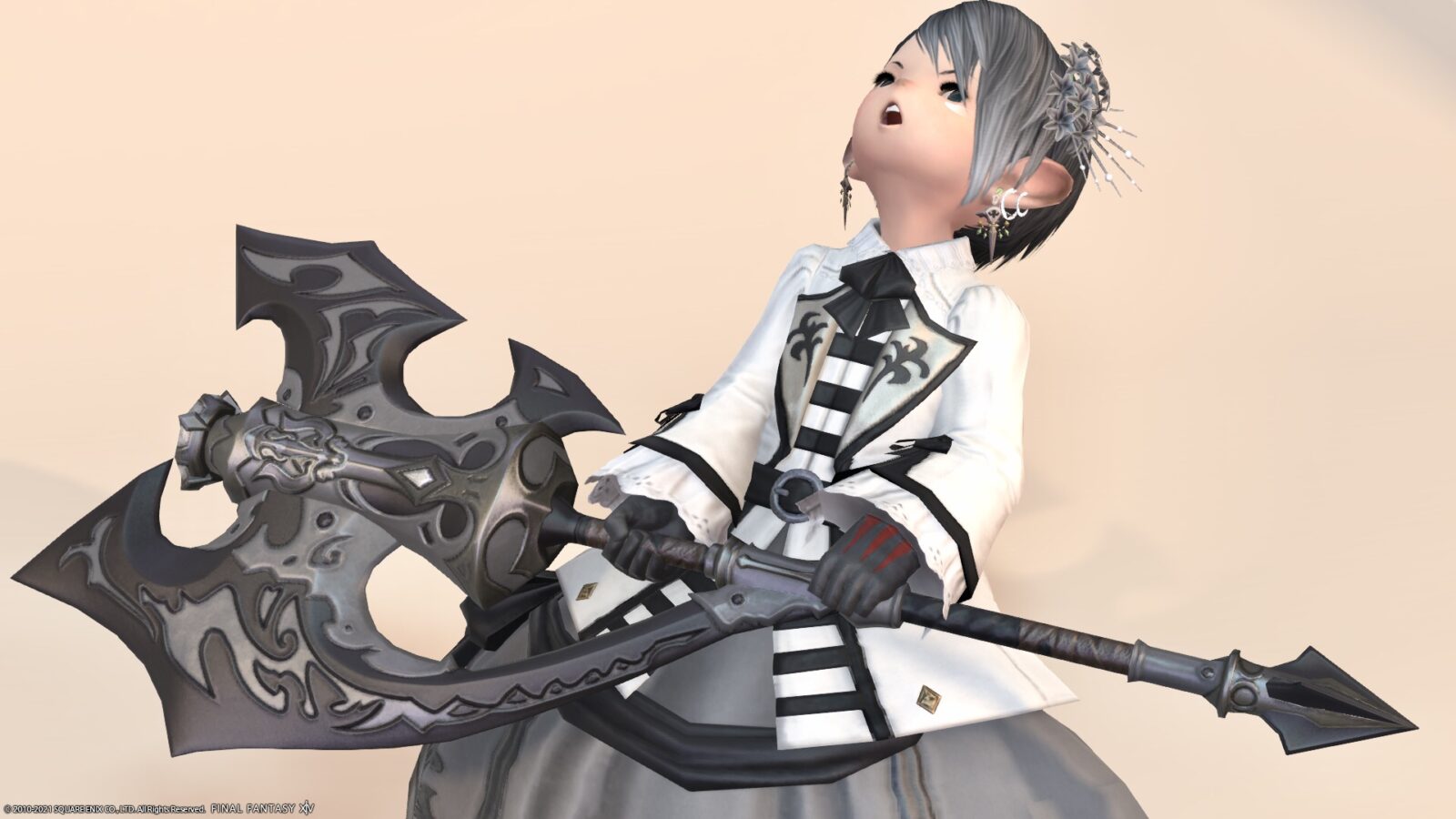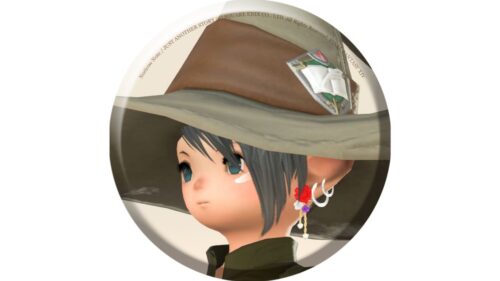 norirow
Such neat clothes are perfect!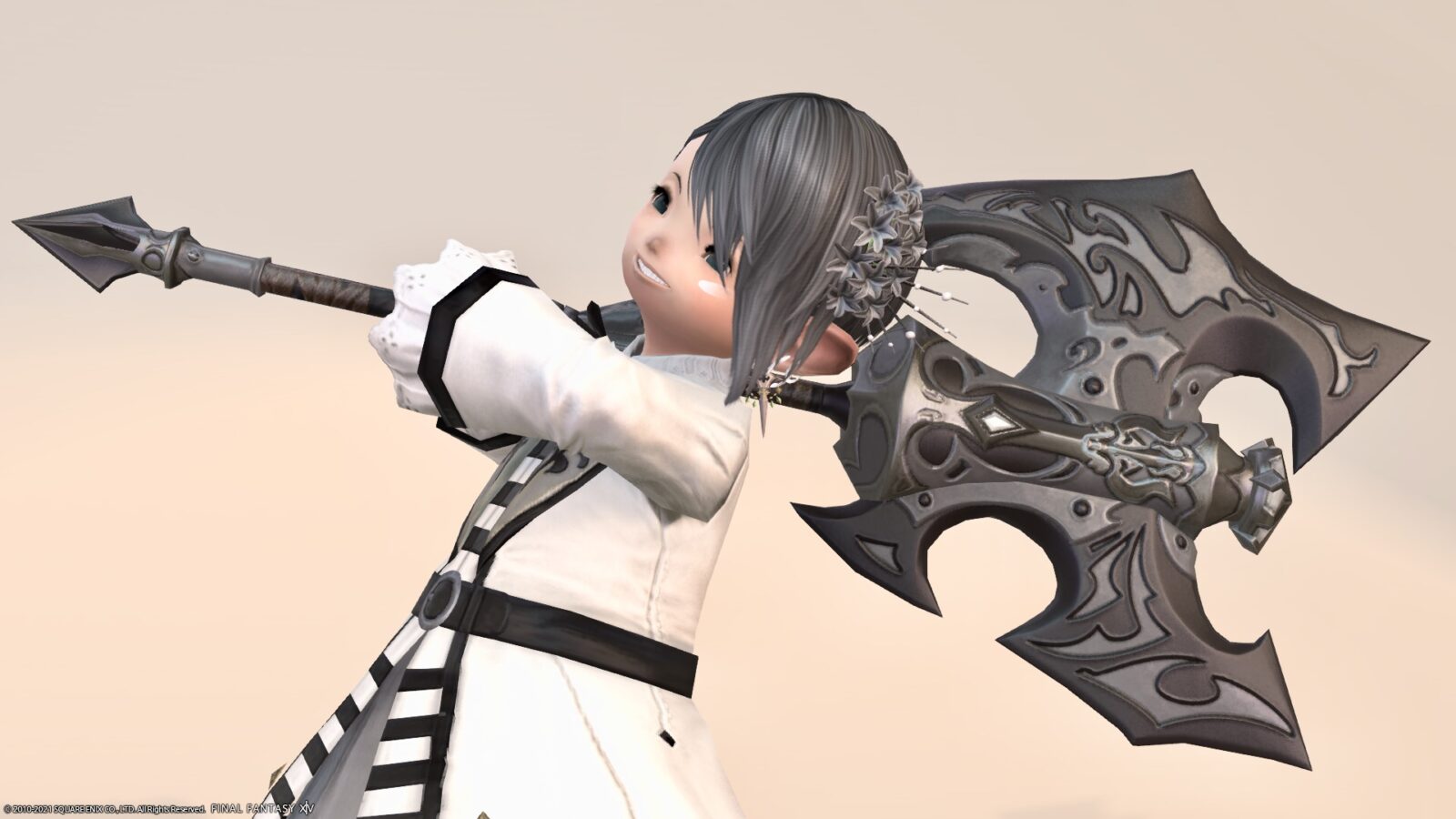 Neat … Isn't it just wearing women's clothes?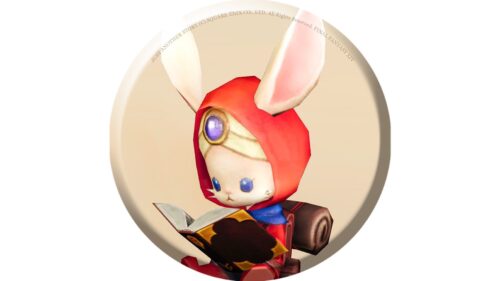 namingway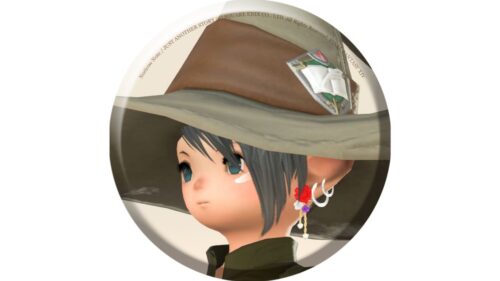 norirow
In addition, this "Lakeland War Axe" can be obtained at Holminster Switch.
All the equipment of Holminster should be chic and fashionable.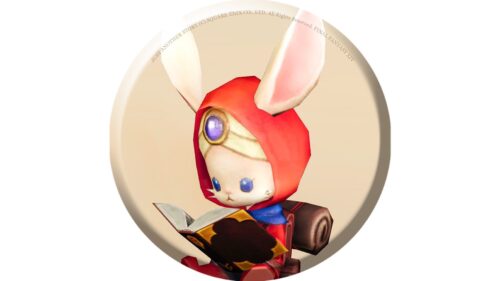 namingway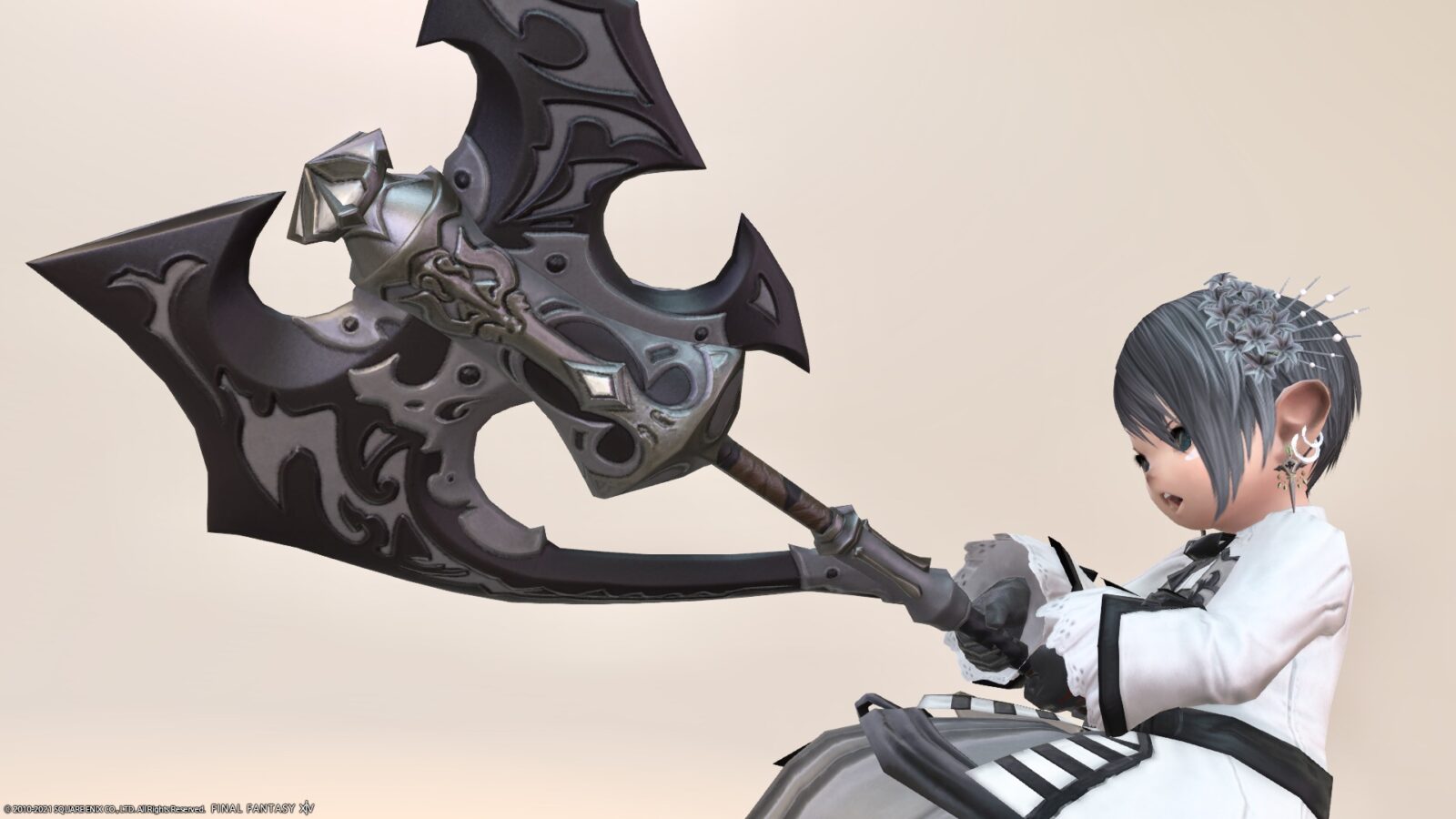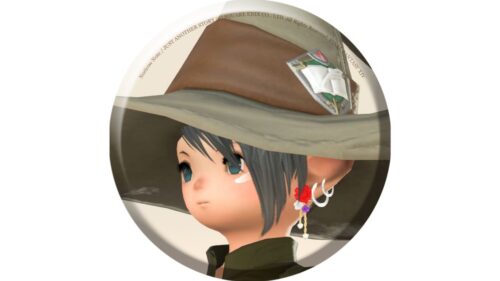 norirow
Yeah, it's very useful! I like the field and I love the dungeon ♪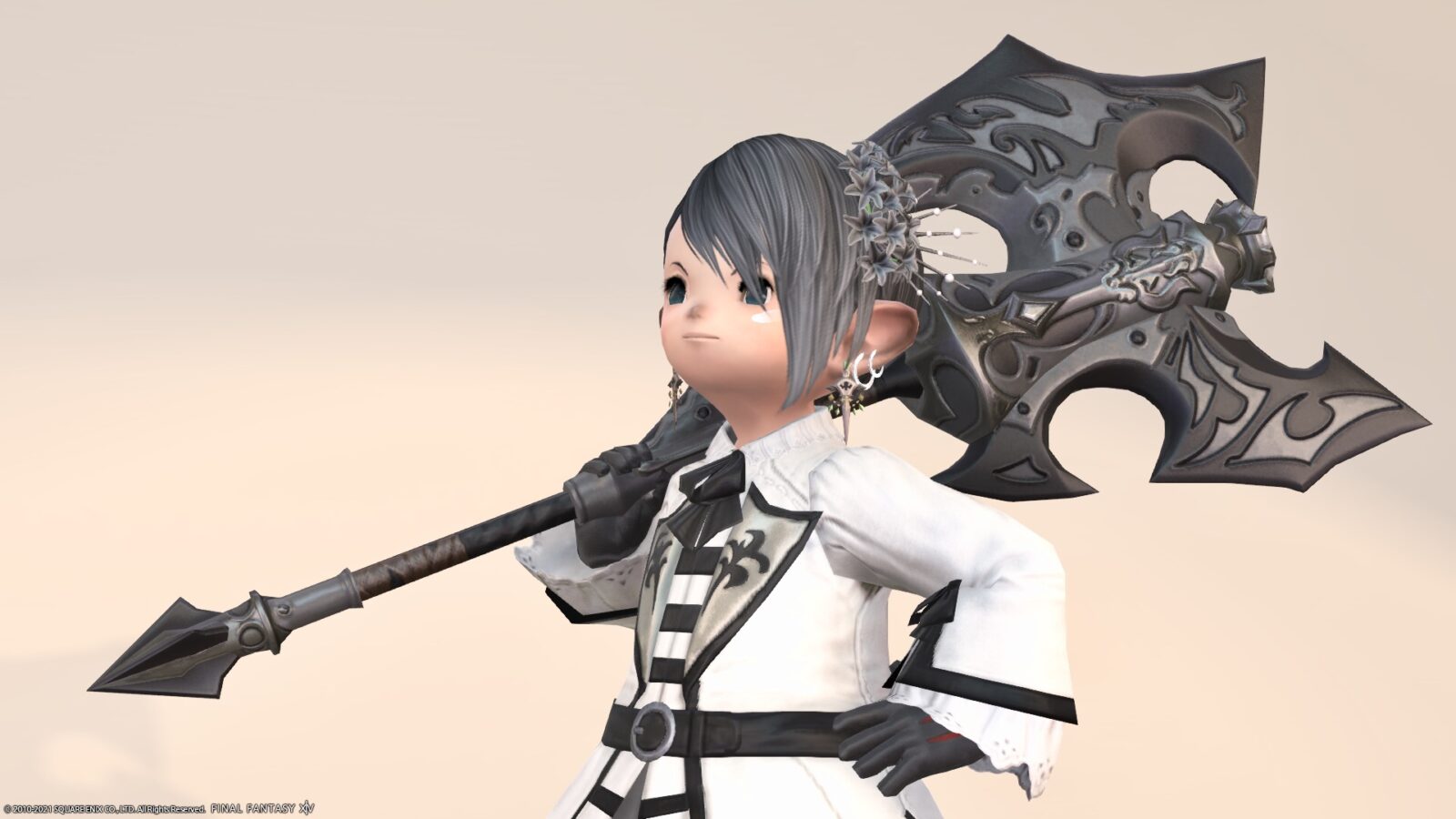 So, it was a record of the chic and fashionable warrior weapon "Lakeland War Axe".
▼ Please check the video for the movement when equipped!
Related records
Holminster Switch Weapons