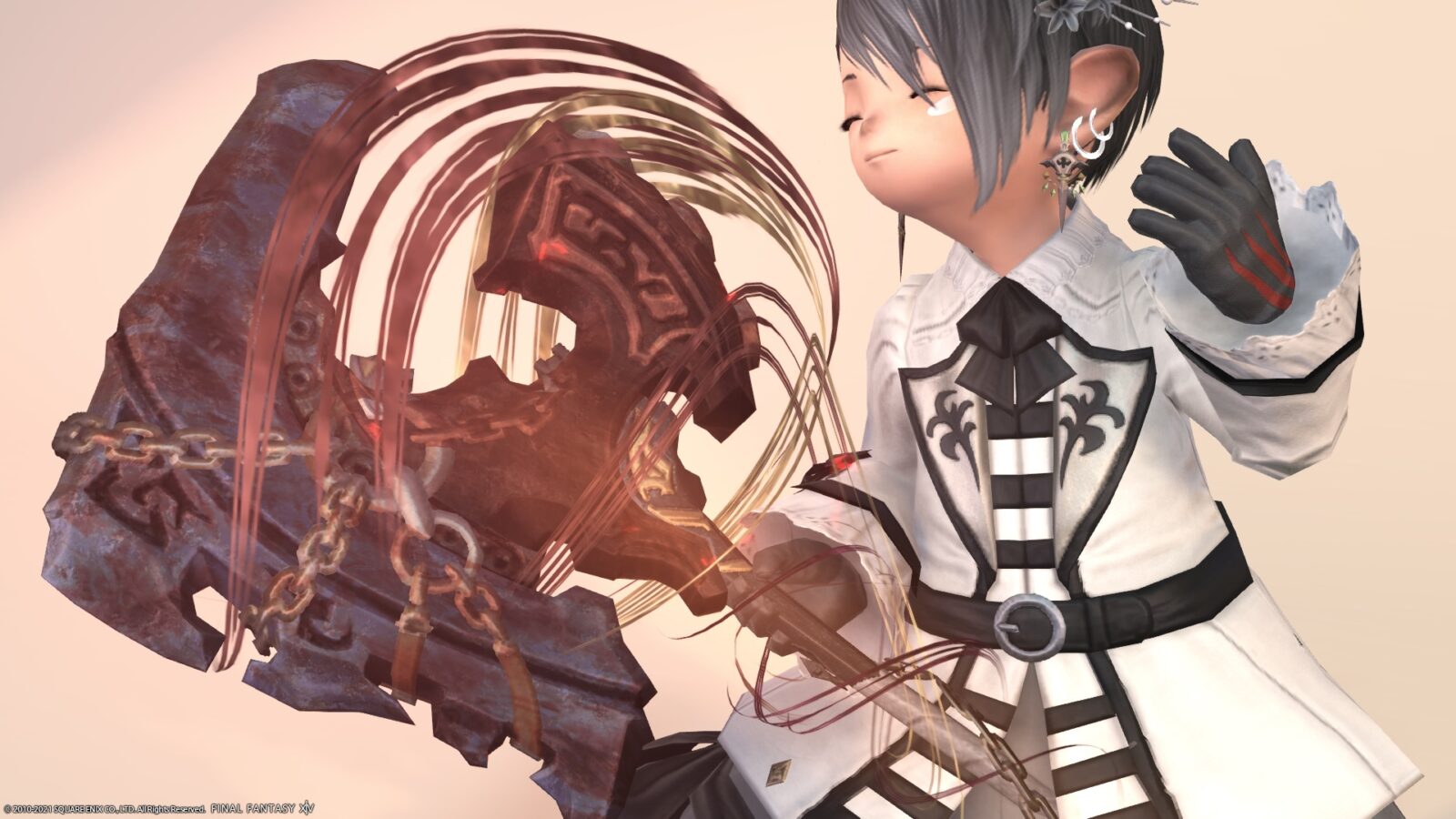 This is a record of the Warrior's Anima Weapon (AW) Phase 2 "Parashu Awoken".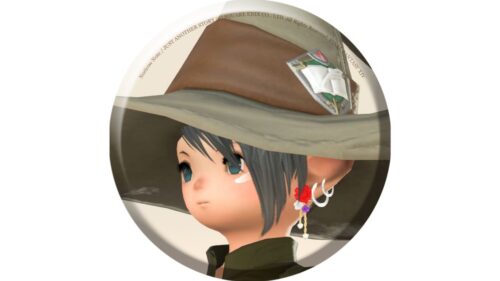 norirow
Wow, that rugged and destructive axe shines!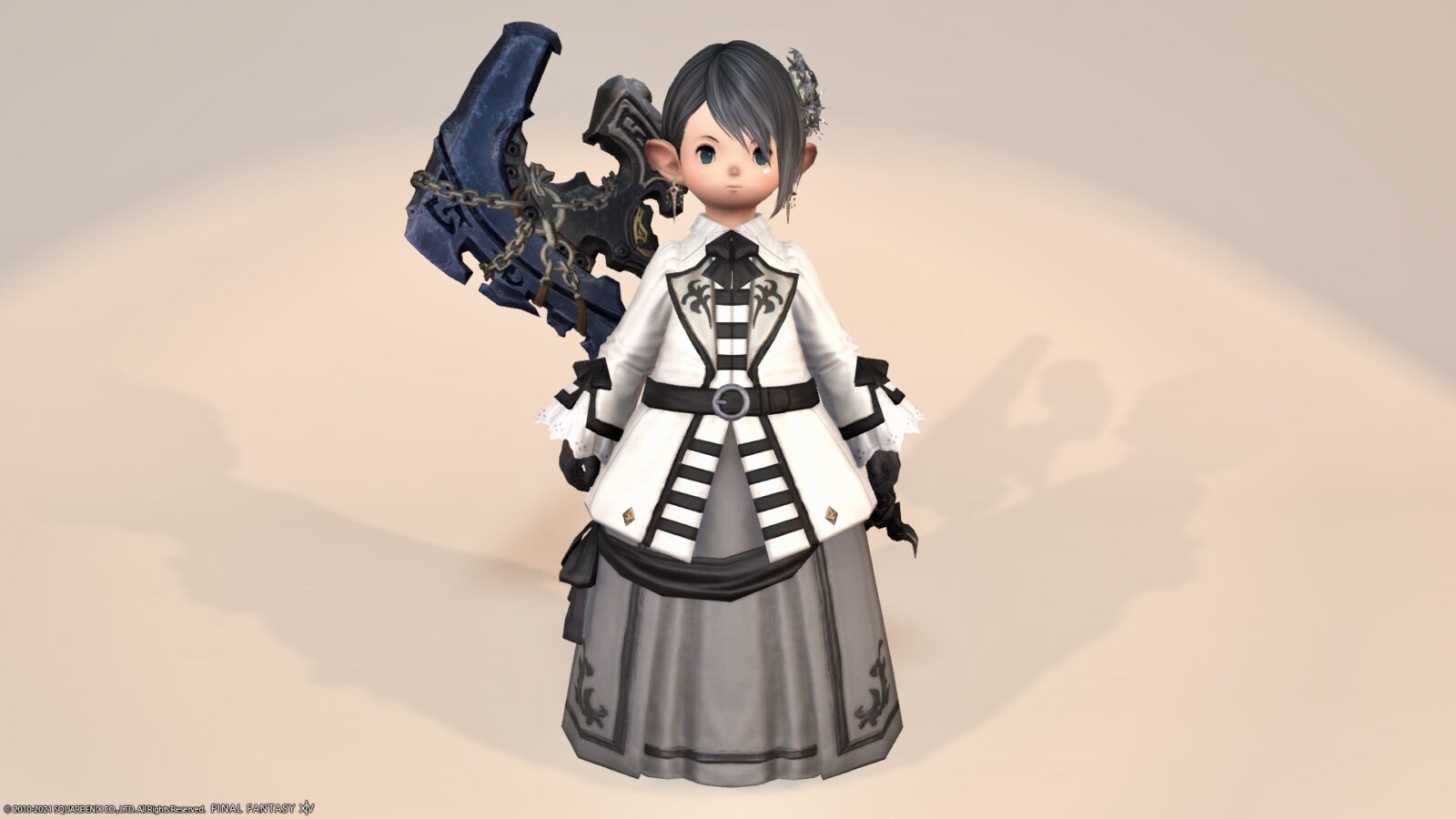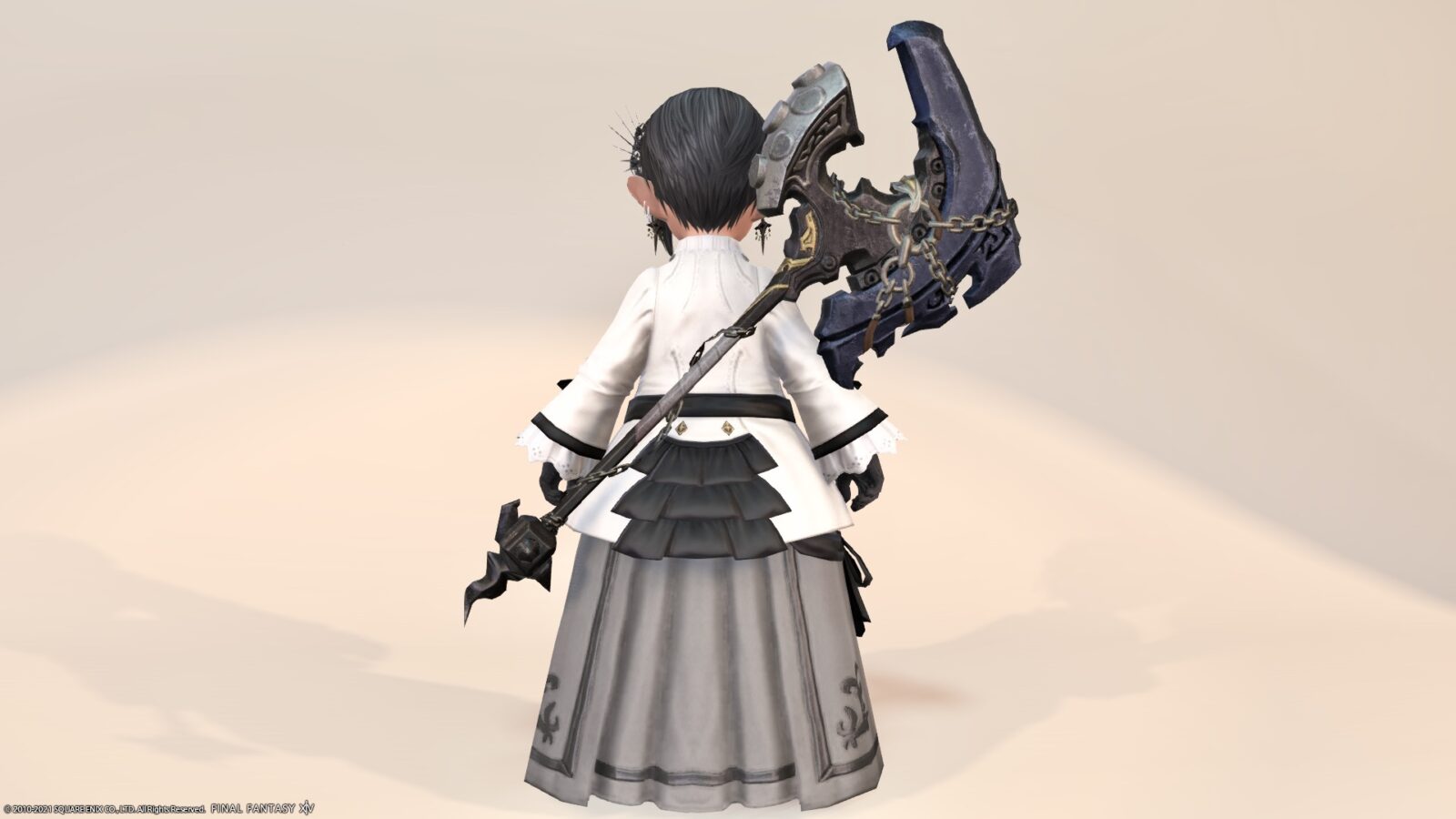 If you just carry it on your back, it is exactly the same as the first stage "Animated Parashu".
It's a chu-ni-feeling axe with a chain wrapped around it.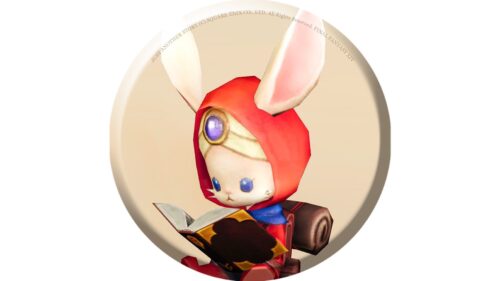 namingway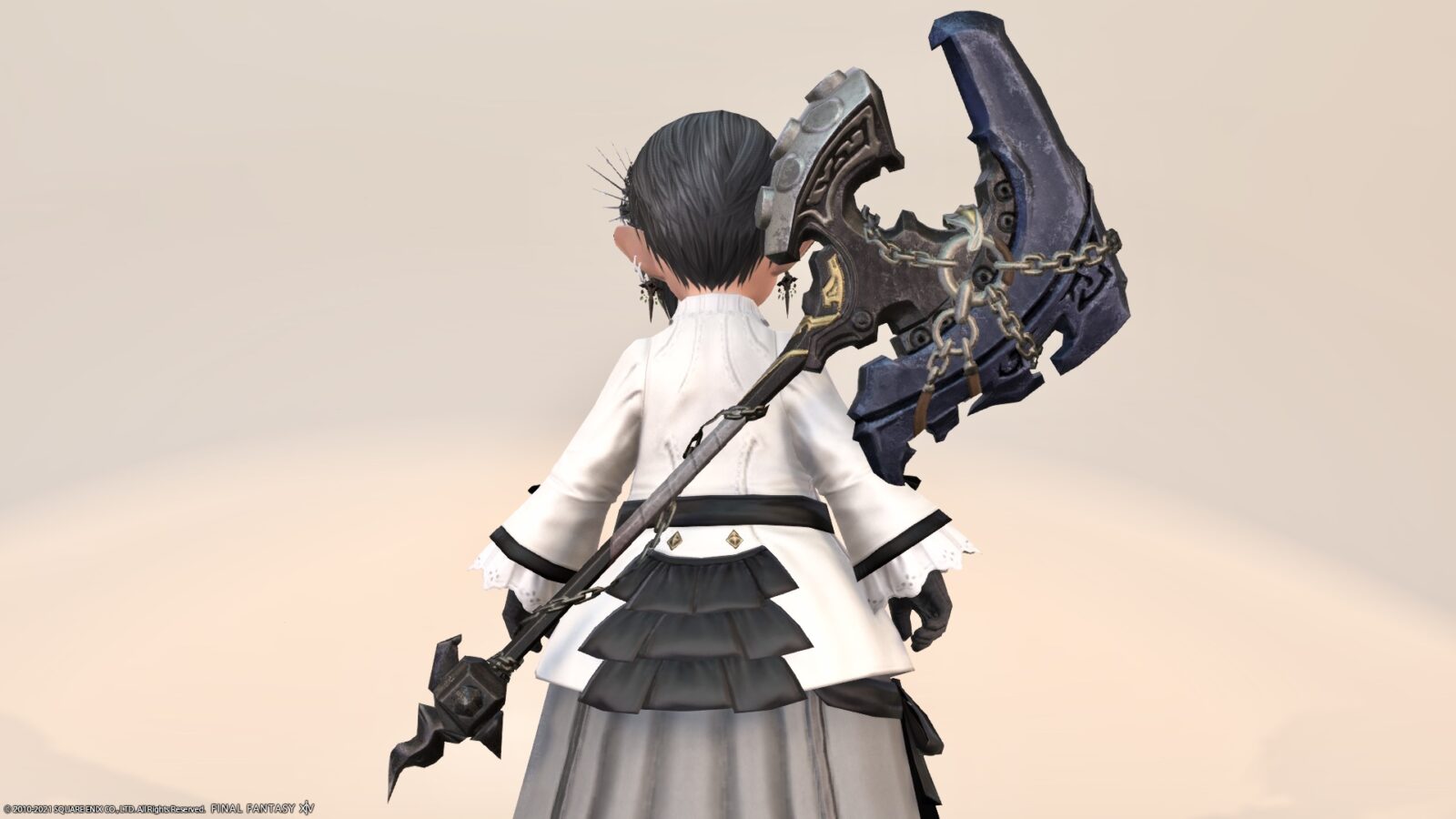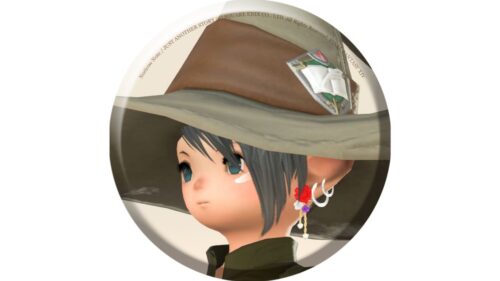 norirow
It feels like the end of the century and is cool!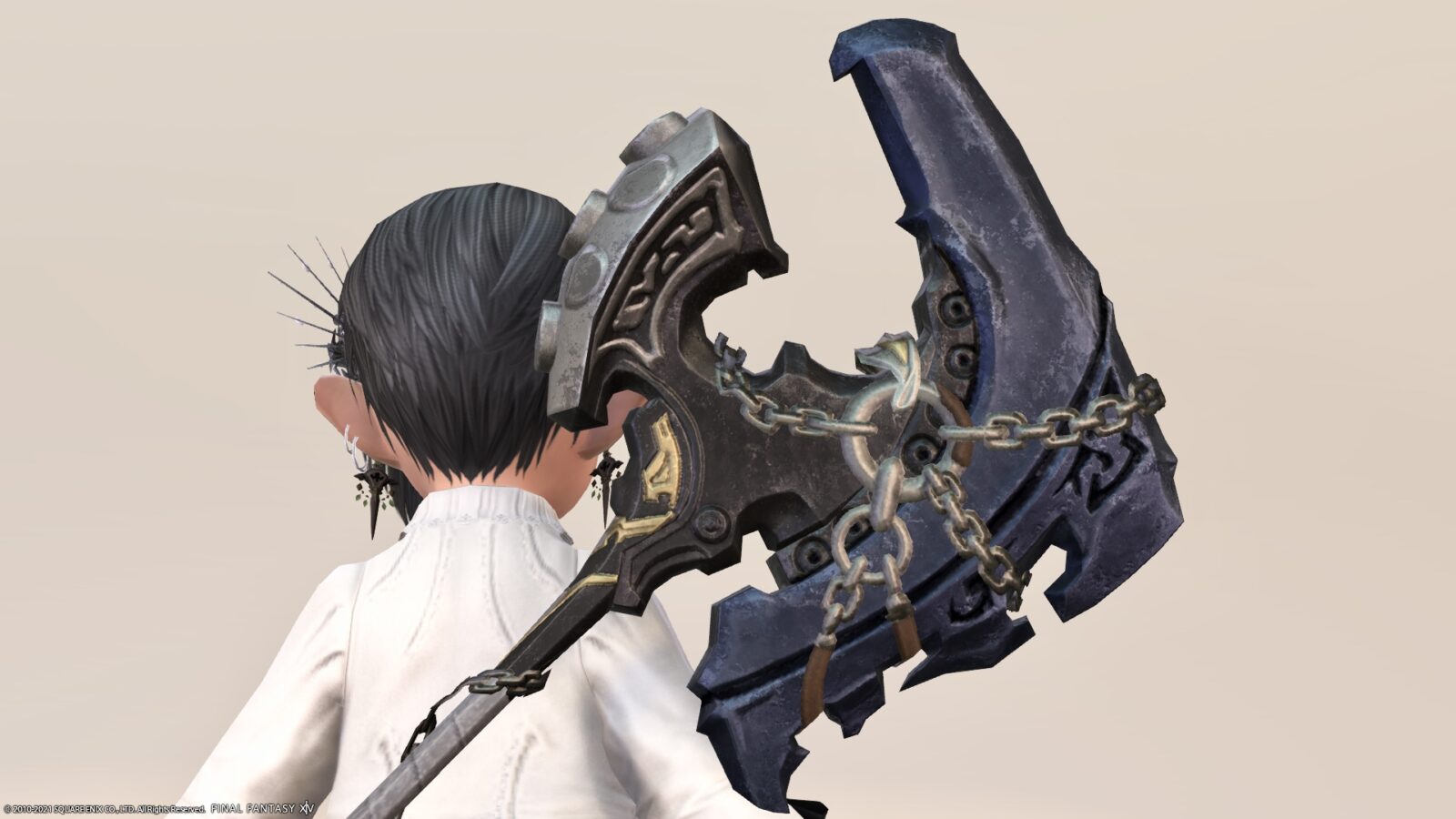 I thought it was a design that Norirow-san would like. lol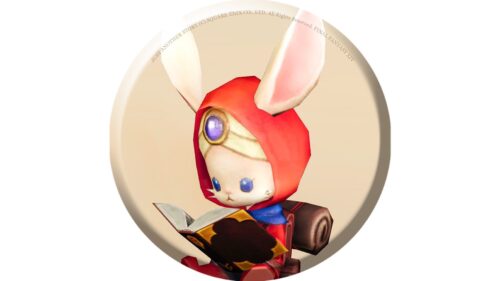 namingway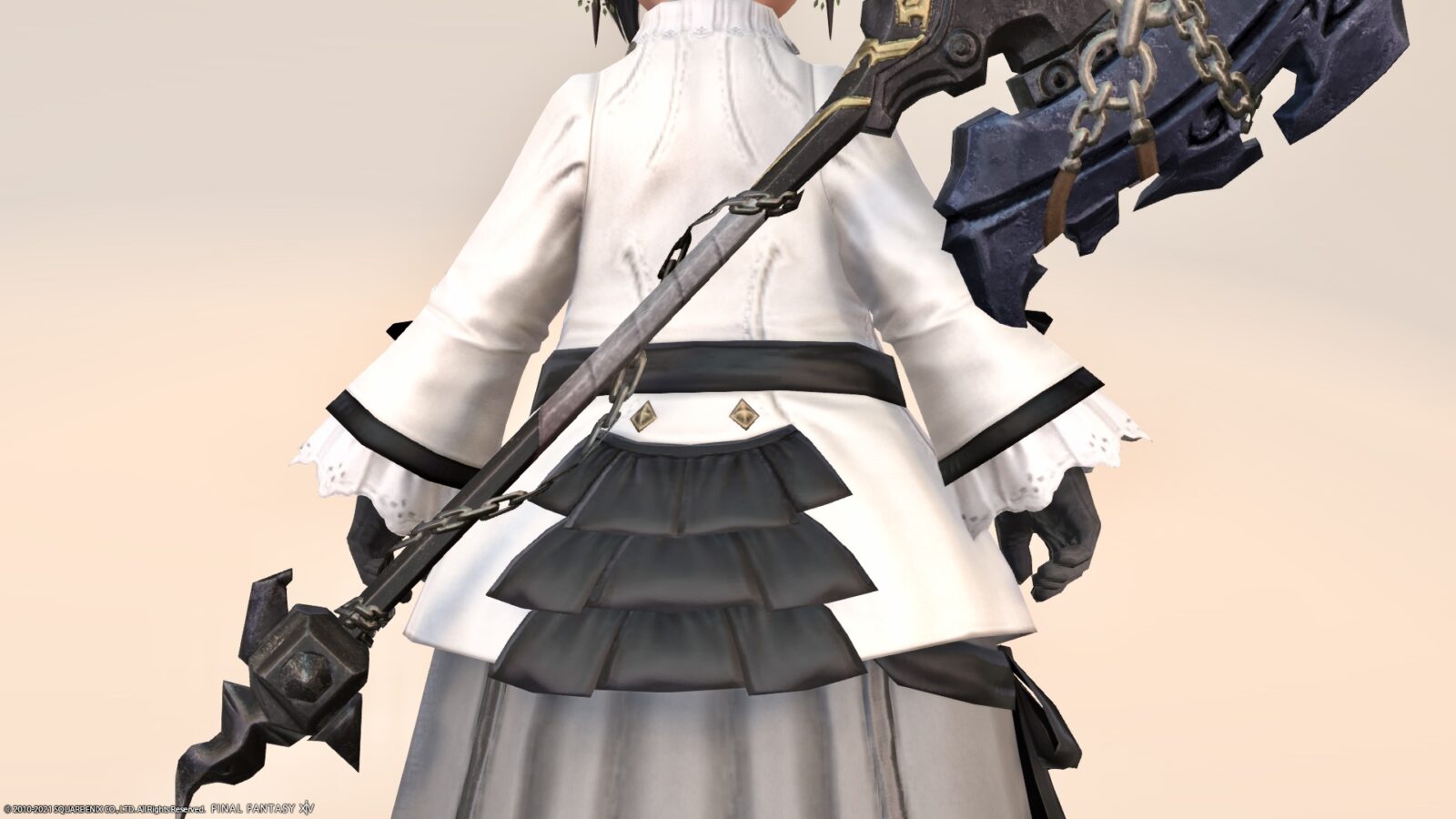 And when you hold the axe, it glows!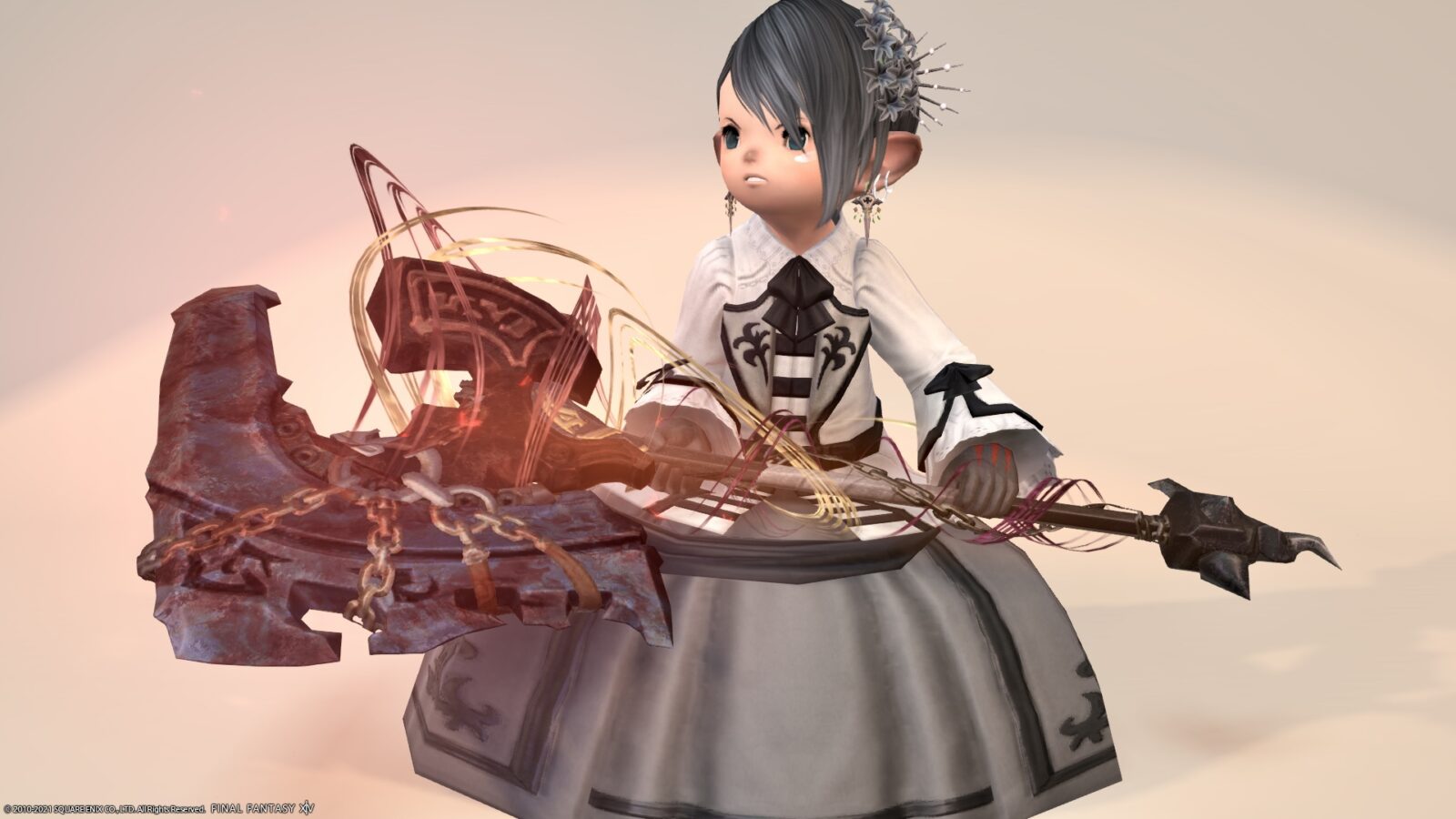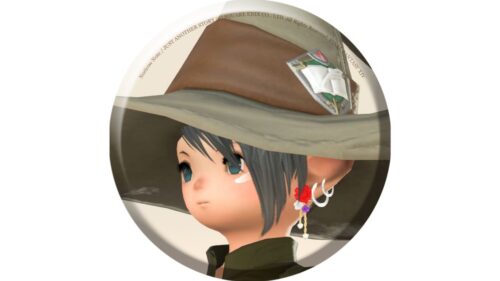 norirow
It's kind of like a musical note, isn't it?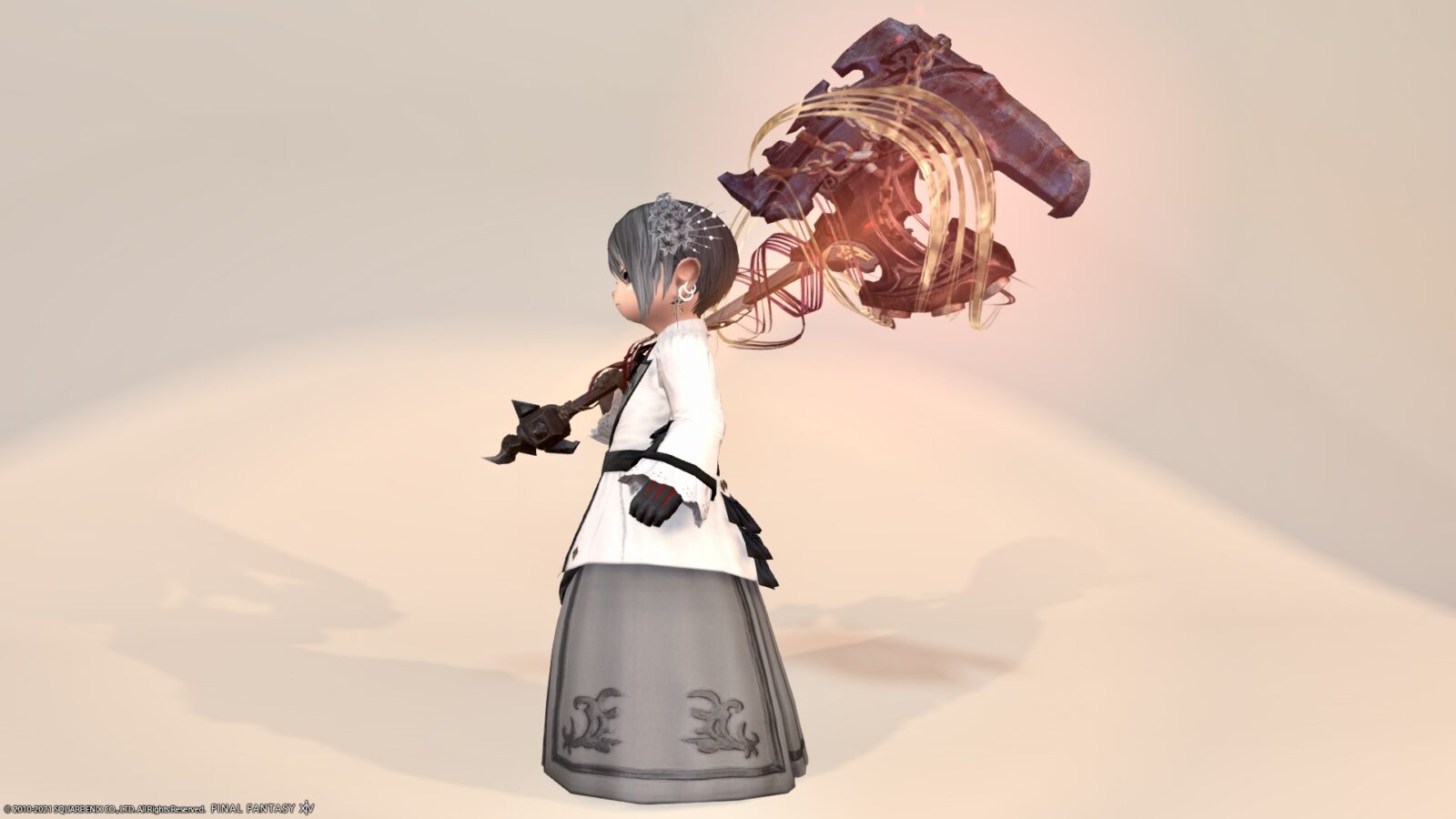 The light of the second stage of the anima weapon is spinning around like the lines of a musical score.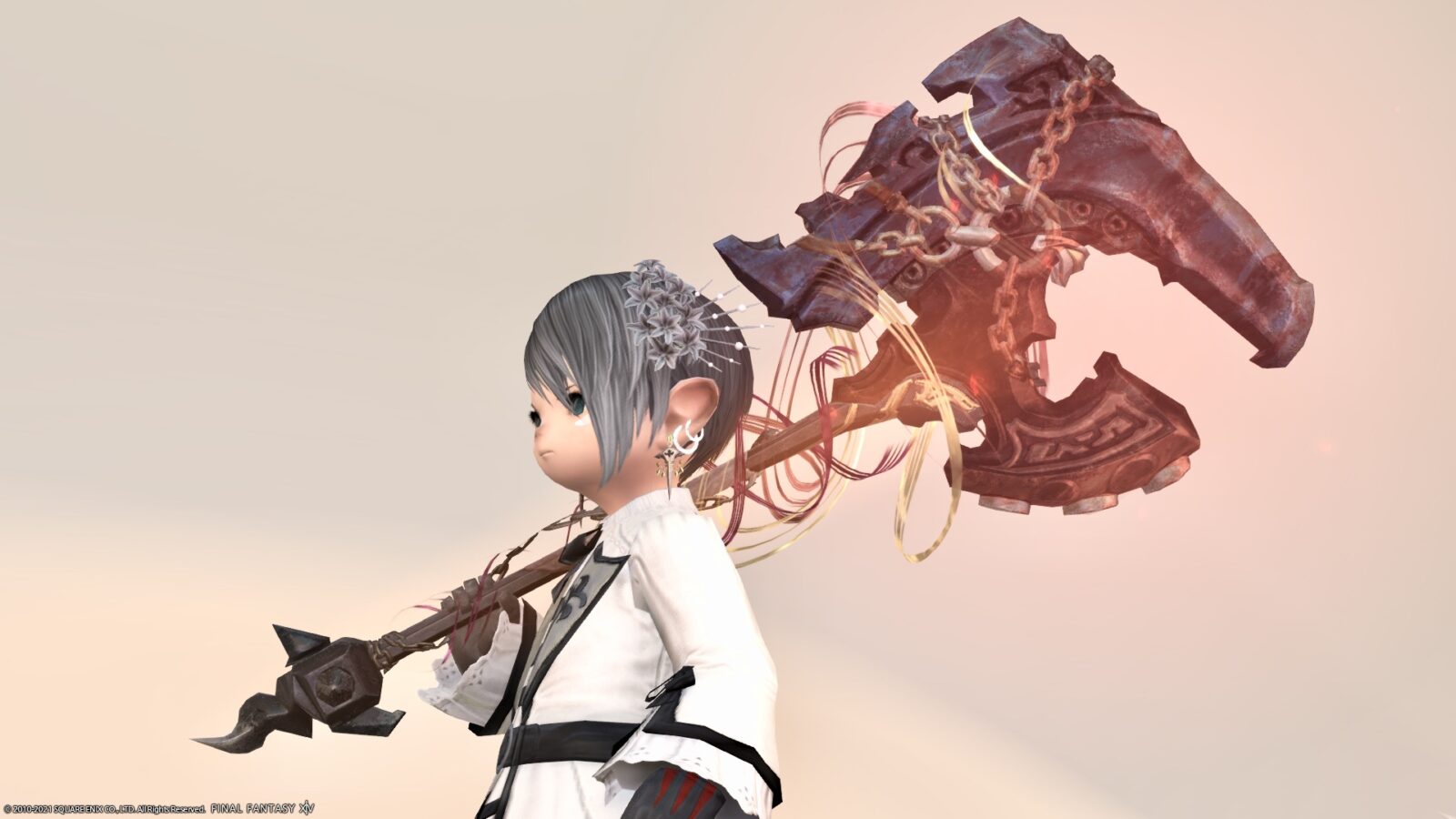 I don't think you can see how it shines with just the photos, so please check it out in the video below!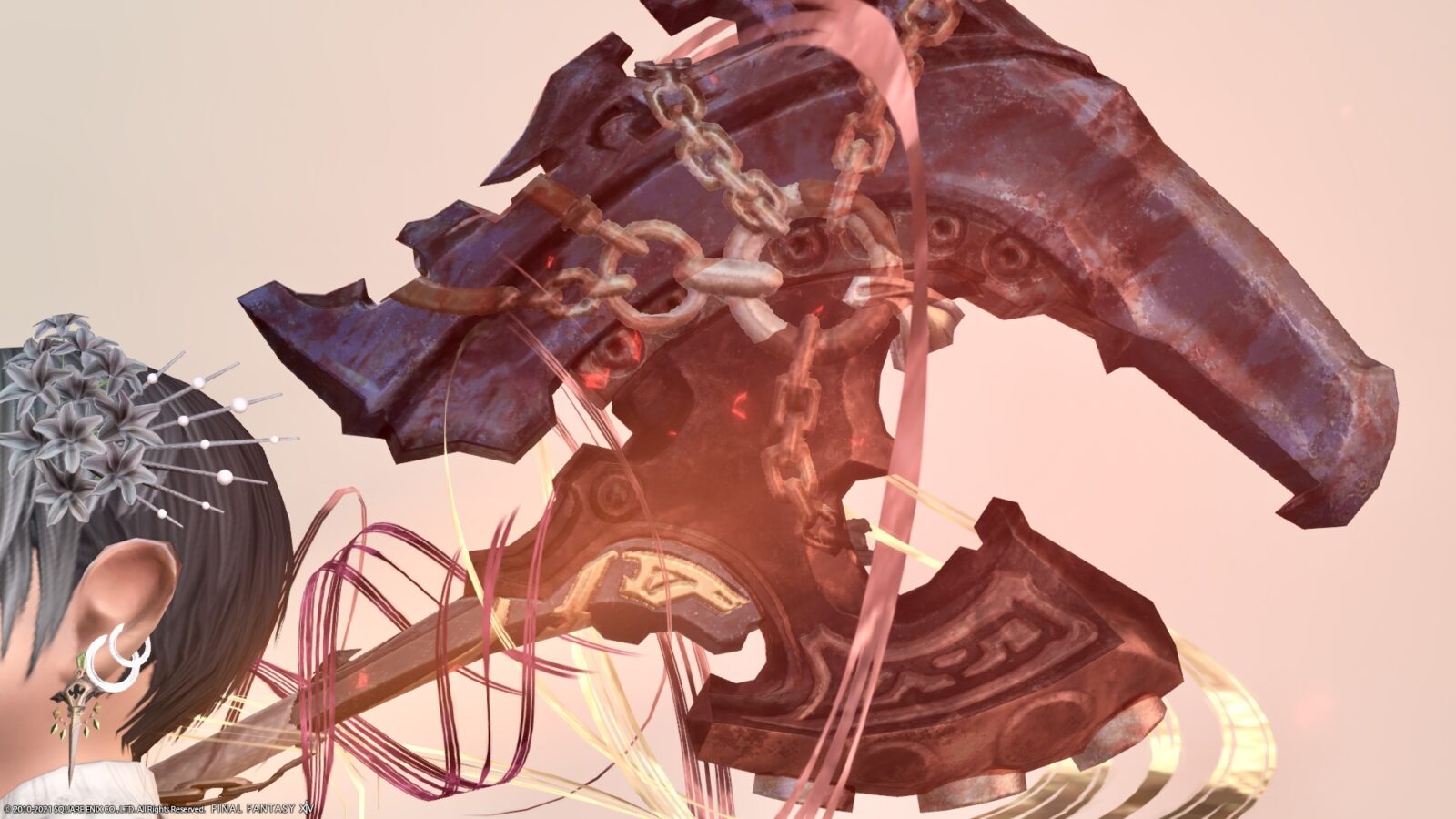 Even so, this axe looks really heavy and looks like a strong blow, isn't it?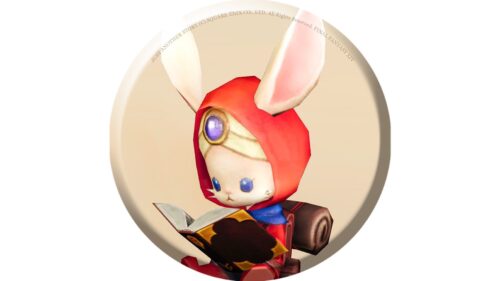 namingway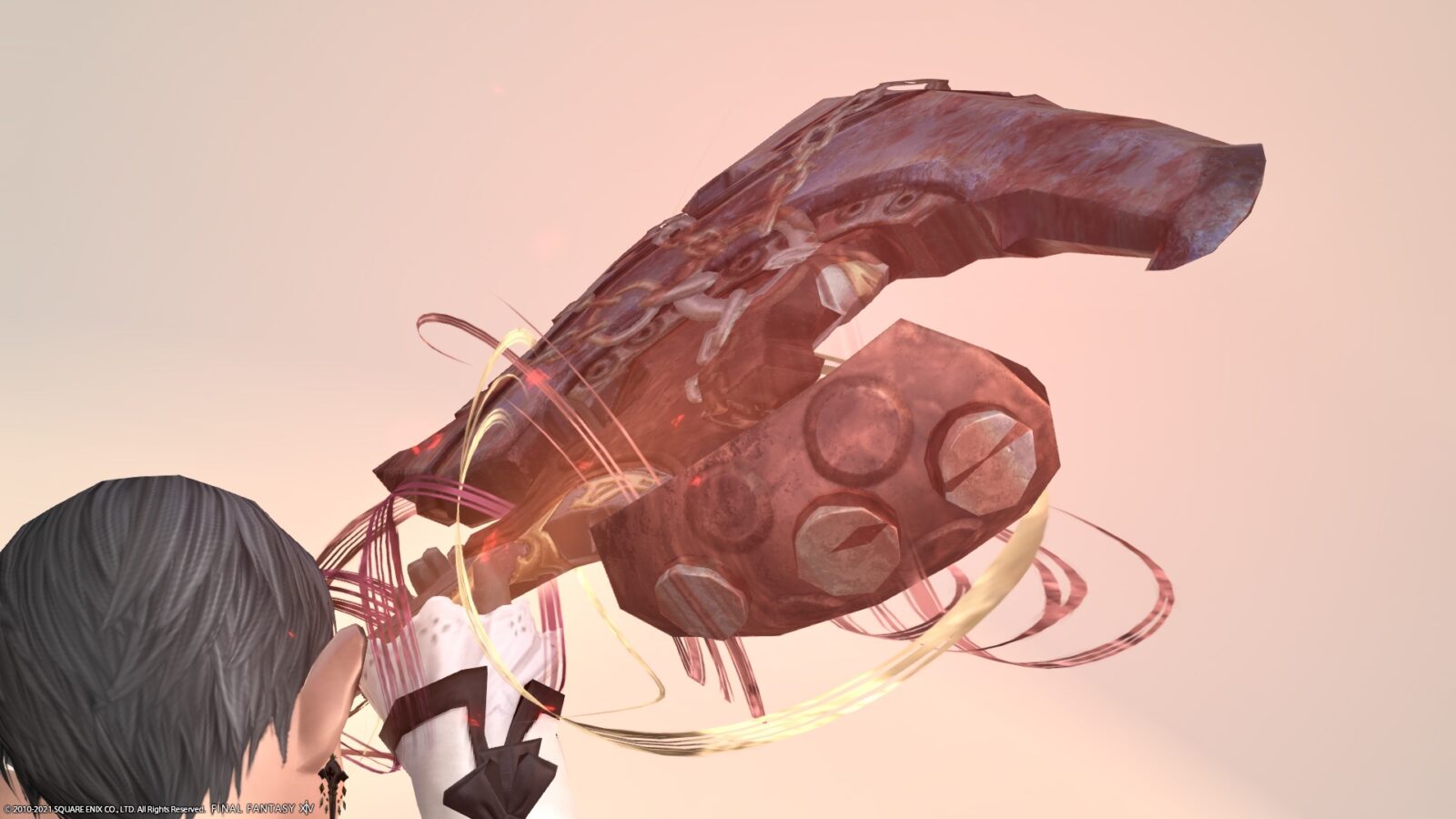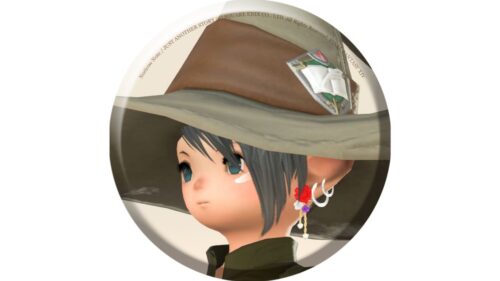 norirow
It's an axe that seems to be able to crush everything with that weight.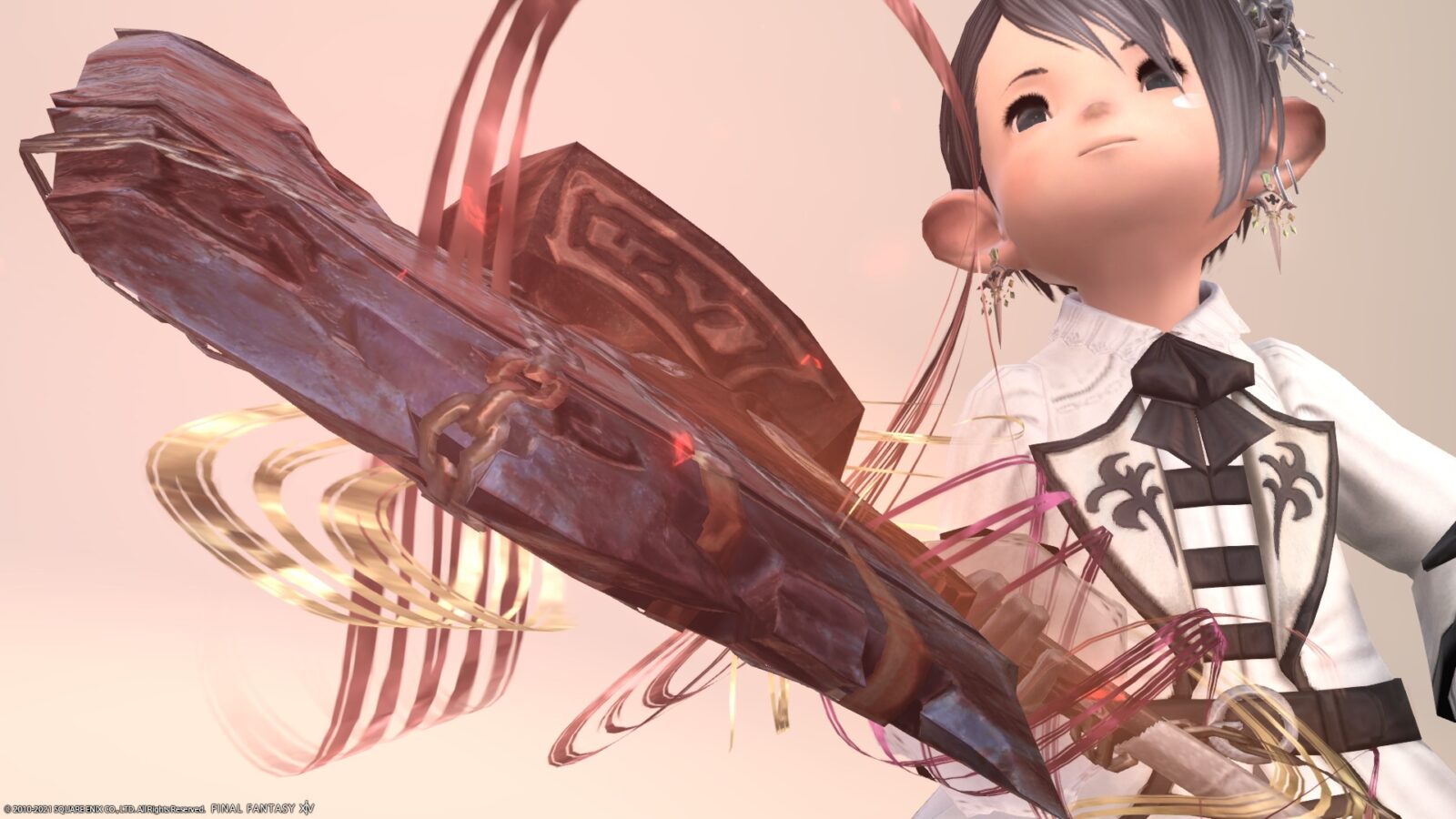 This "Parashu Awoken" can be obtained at a relatively early stage because it is the second stage if you proceed with the story of Anima Weapon.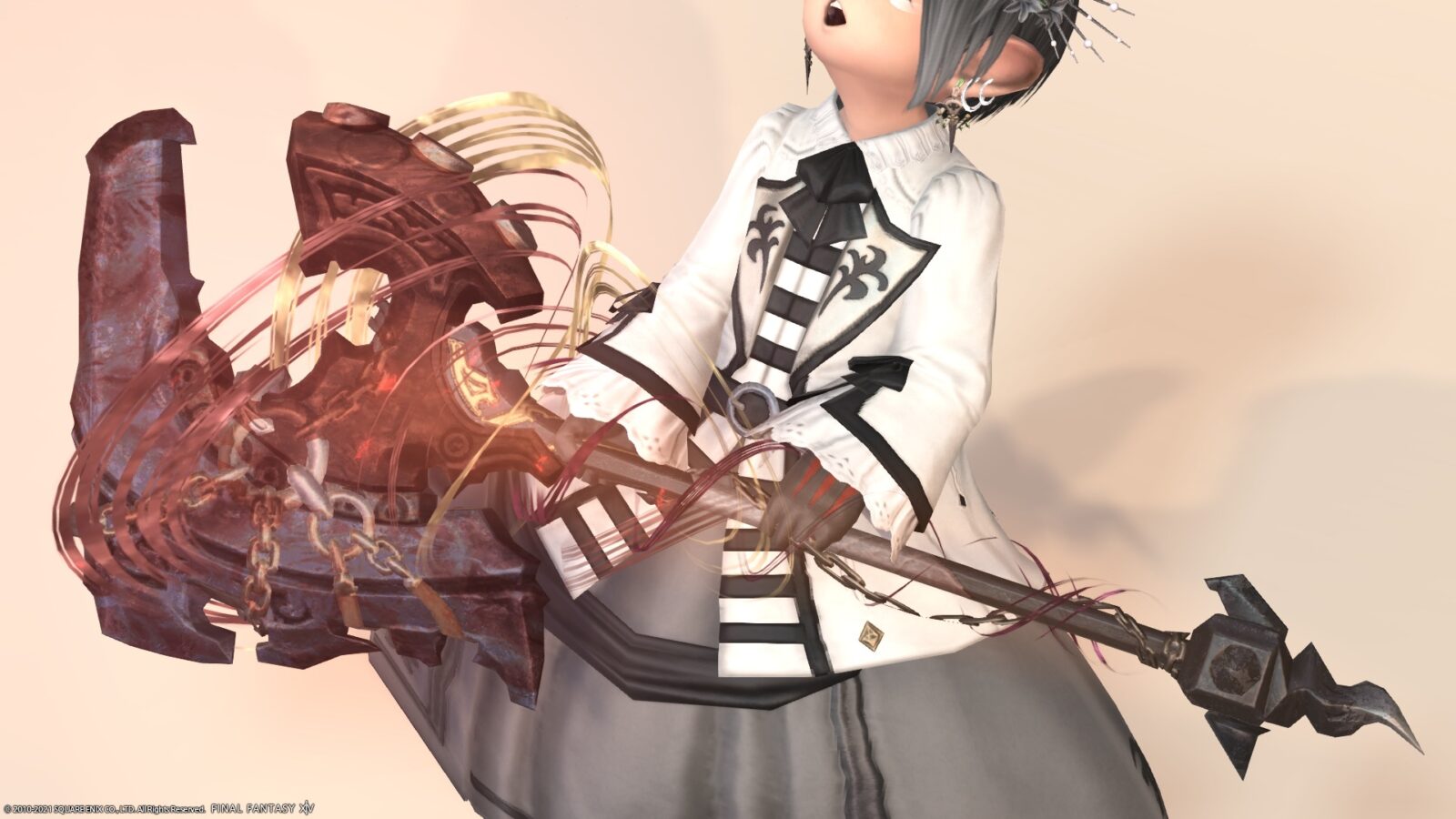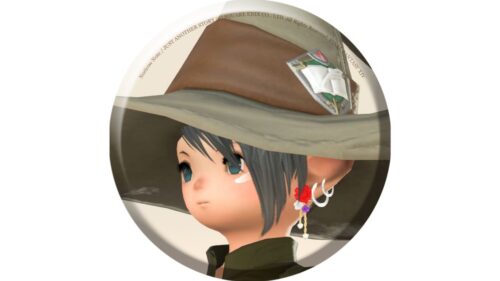 norirow
It's pretty cool, so it's recommended to evolve to this point!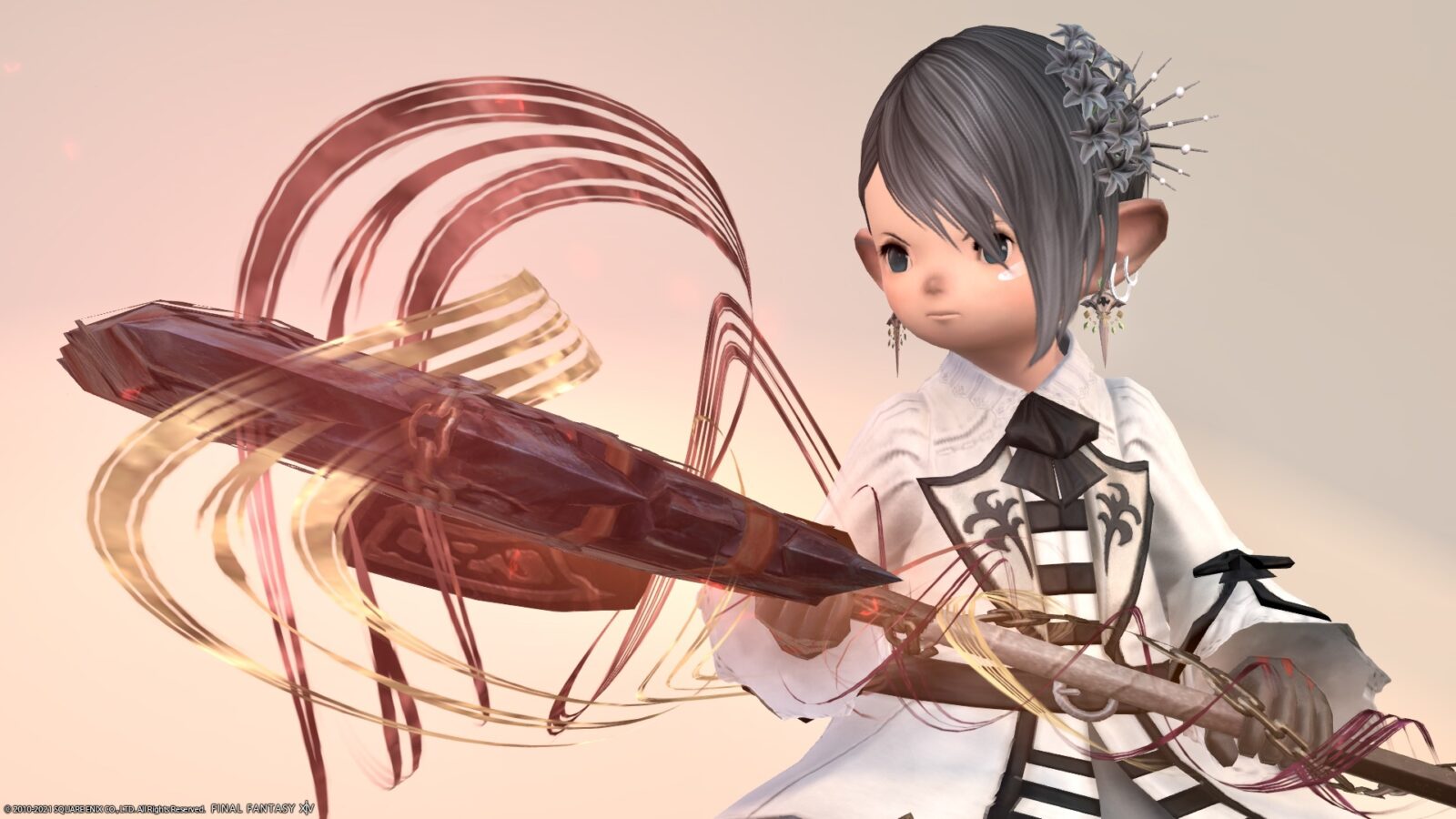 By the way, Norirow-san, why are you dressed like that?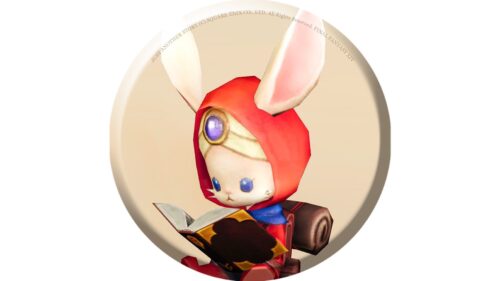 namingway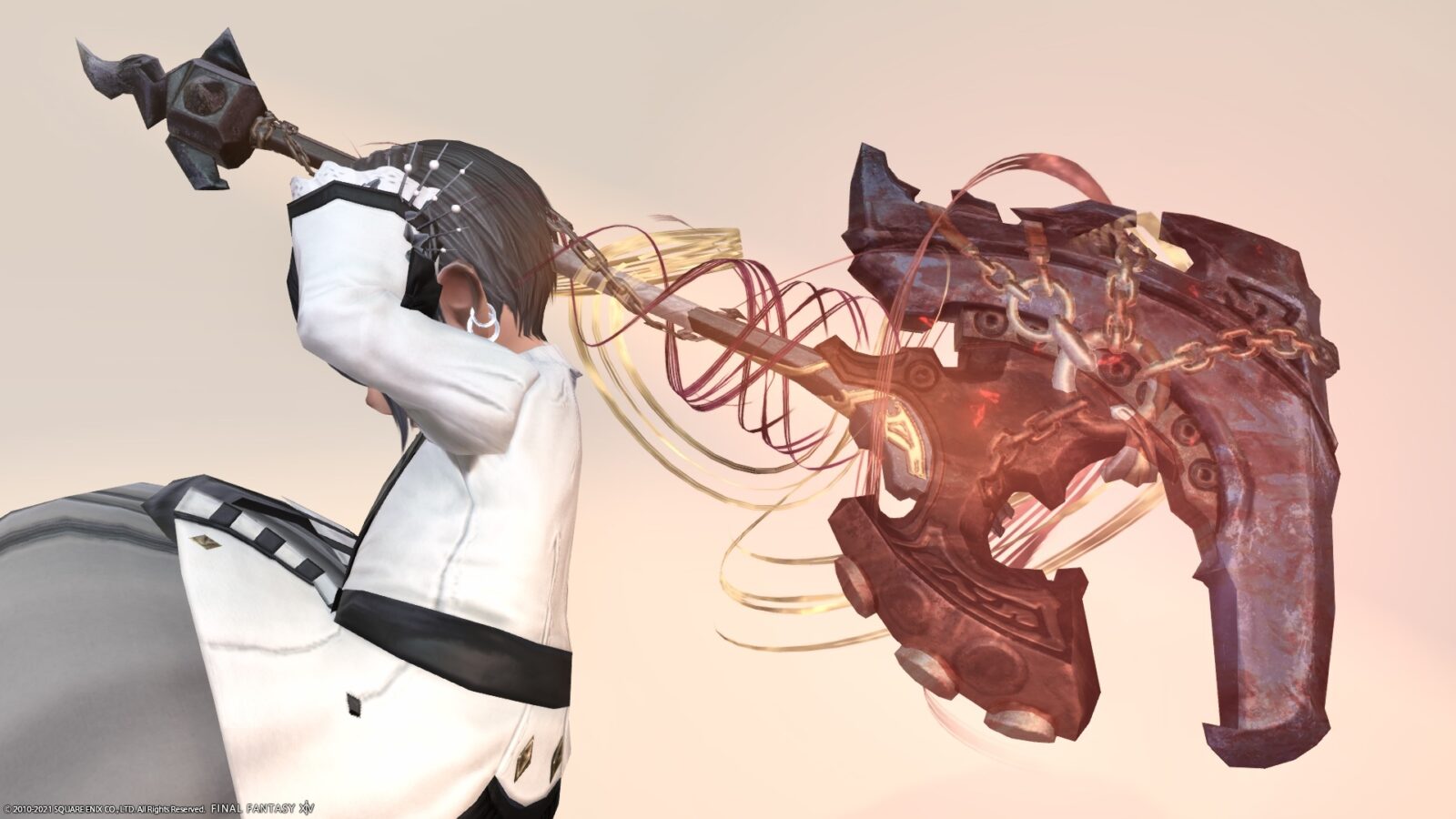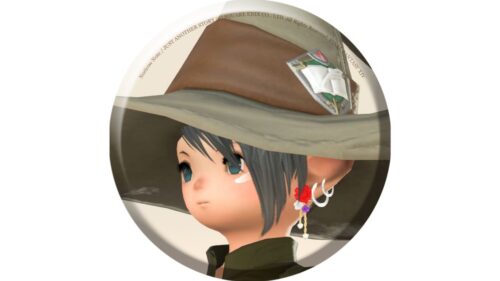 norirow
It was a pretty rugged ax, so I thought it would be cute if it was neat and clean with a gap.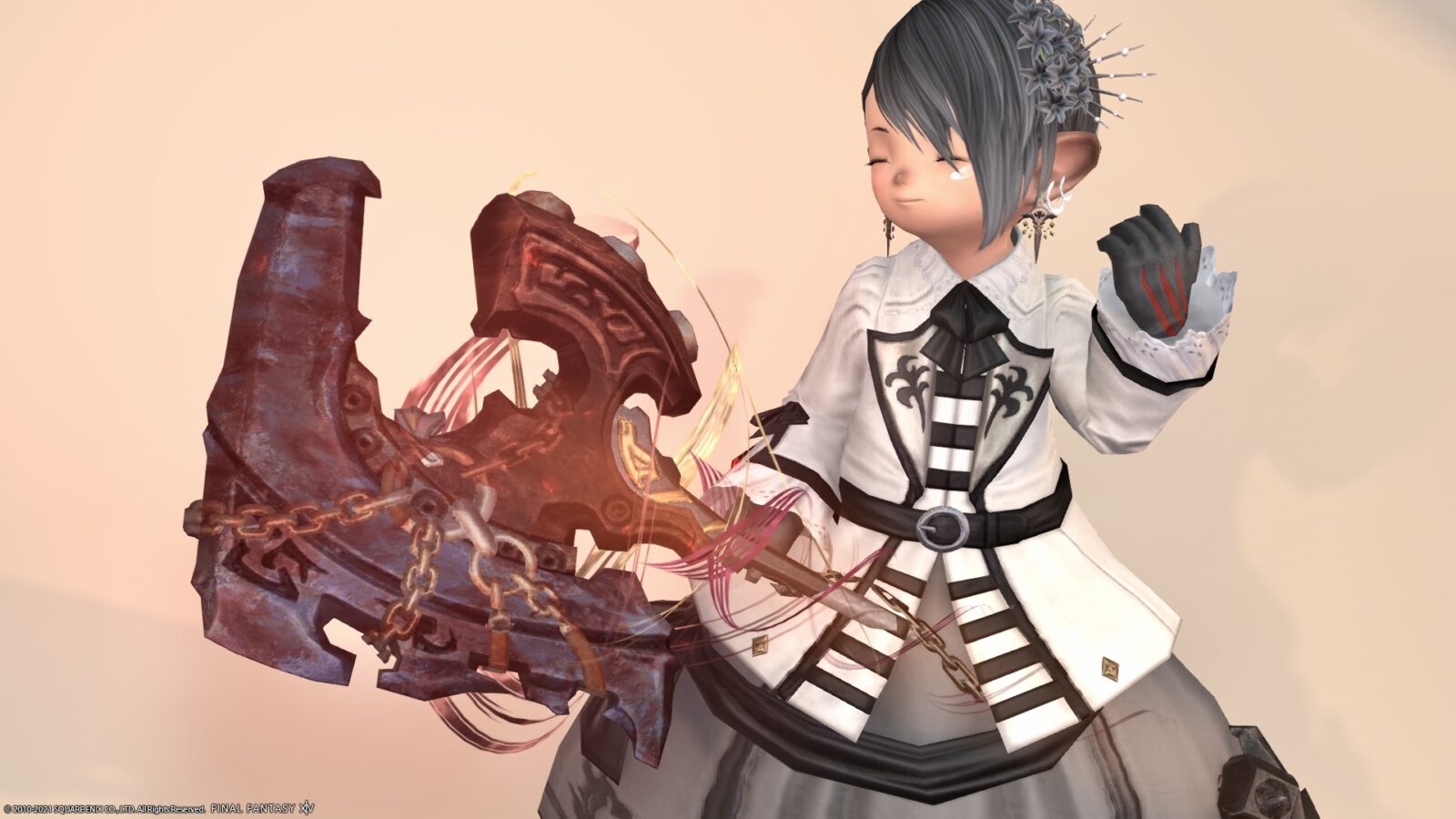 You're still a shallow idea, right?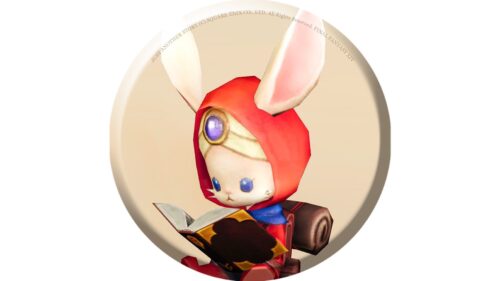 namingway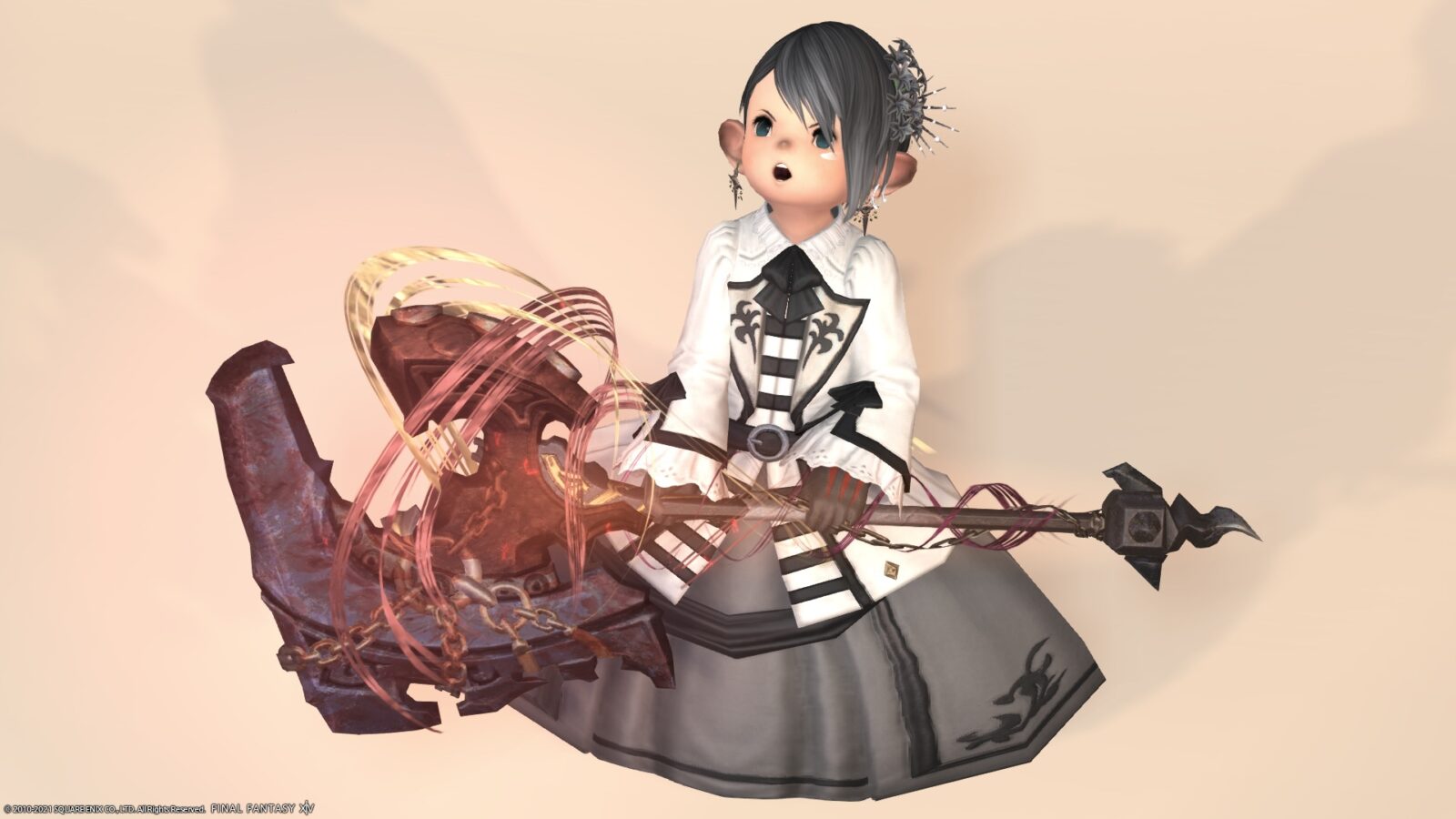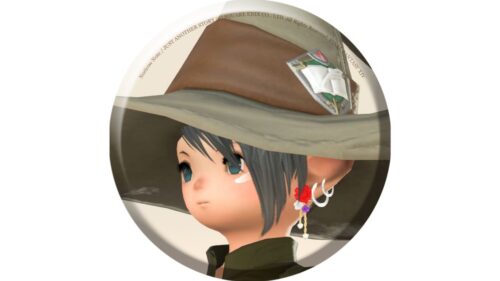 norirow
So, it was a record of the warrior's anima weapon (AW) second form "Parashu Awoken".
▼ Check out the video to see how the glowing effect looks!
Related records