Today is the record of the final form "Ragnarok Zeta" in the 8th stage of the Warrior Zodiac Weapon (ZW).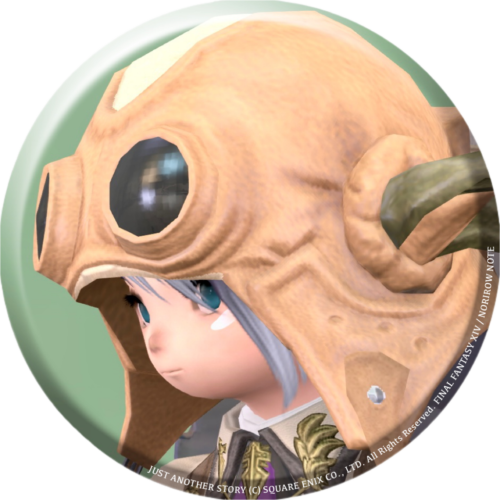 norirow
Wow, Zodiac Weapon is complete!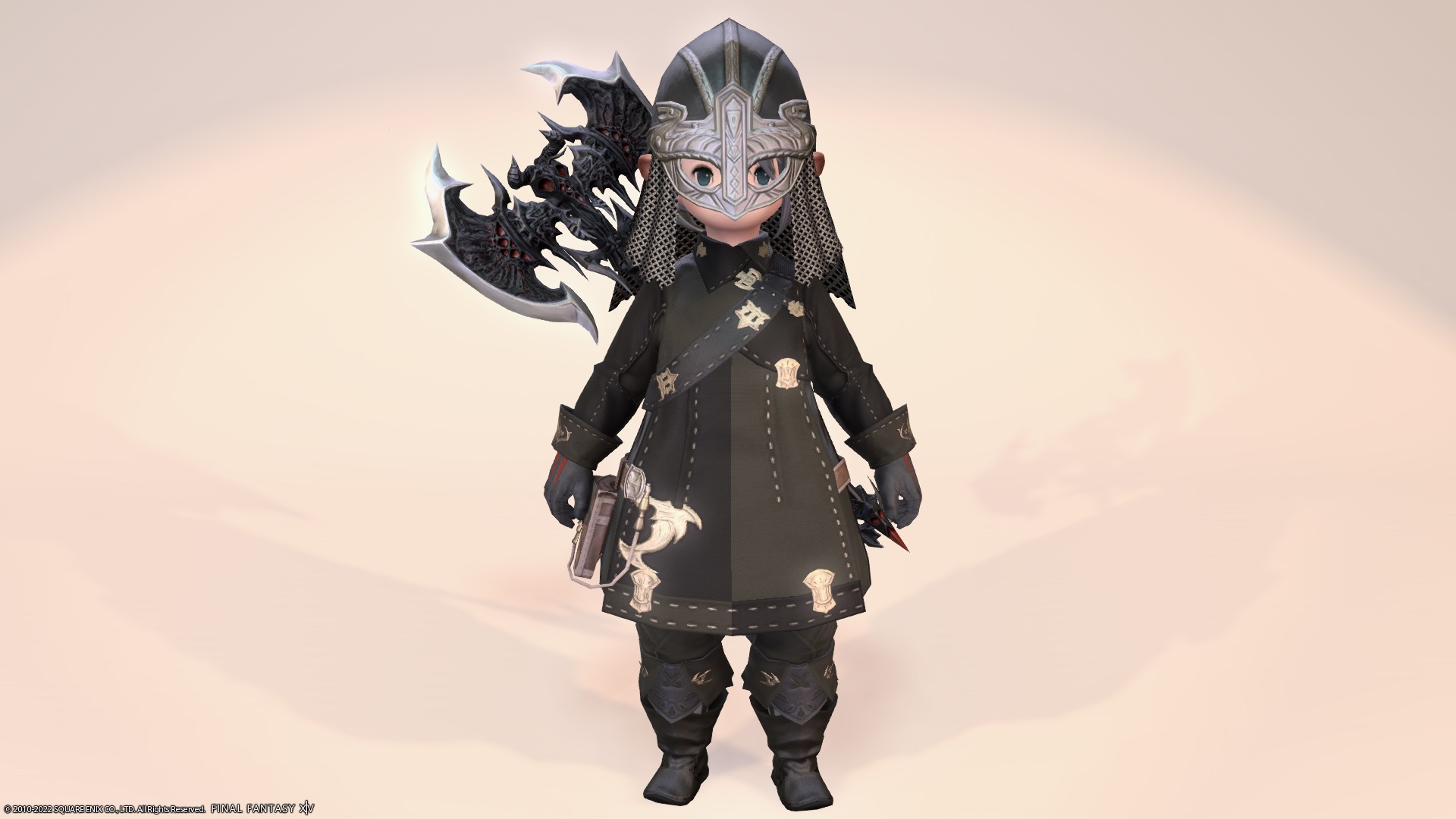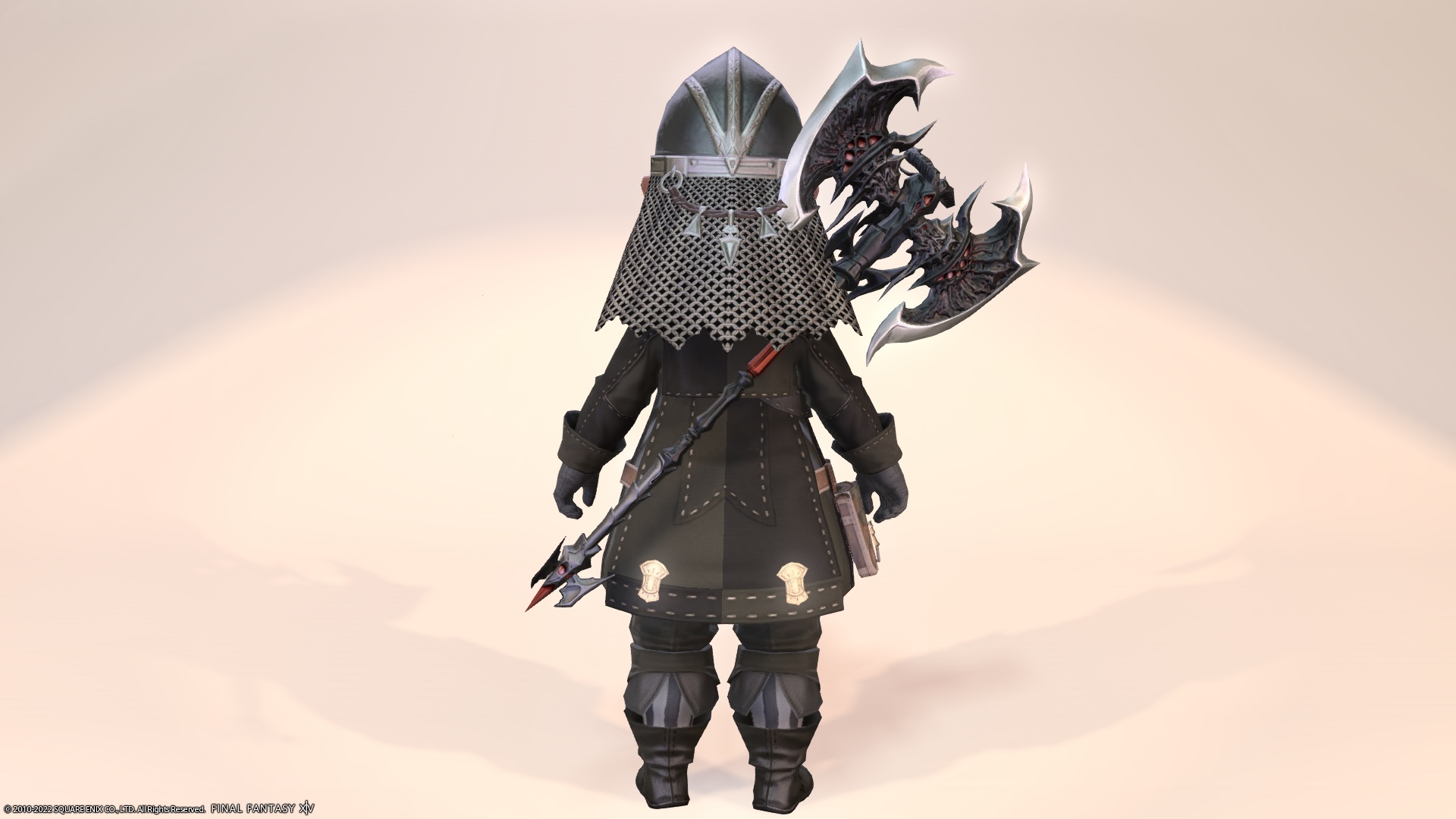 I feel like it's done relatively easily this time.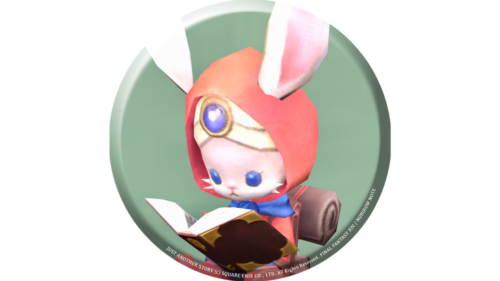 namingway
If you just carry it on your back, it is exactly the same as "Ragnarok" in the previous stage.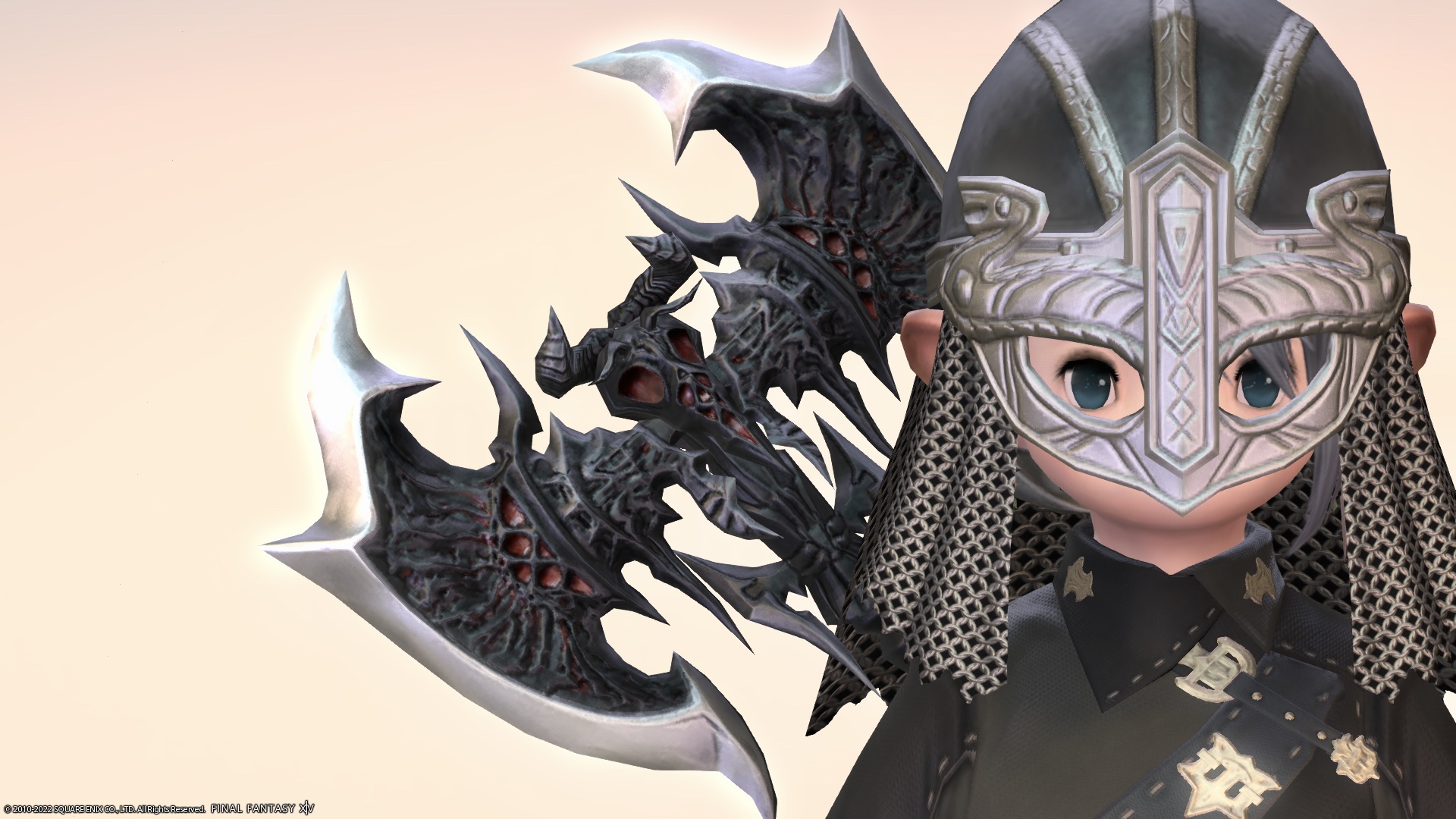 It's an axe with a devilish design.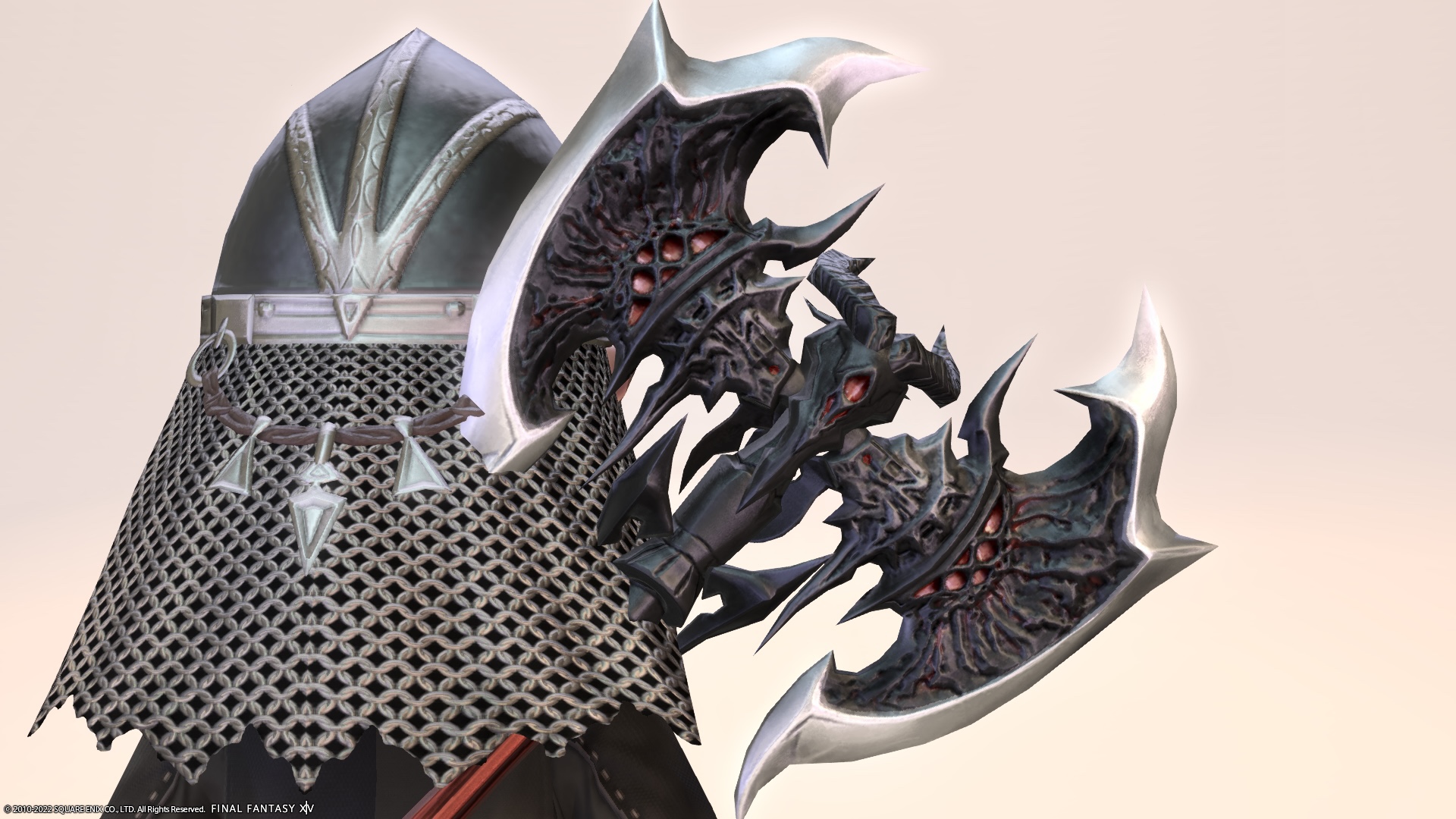 Is the tip of the handle the image of the devil's tail?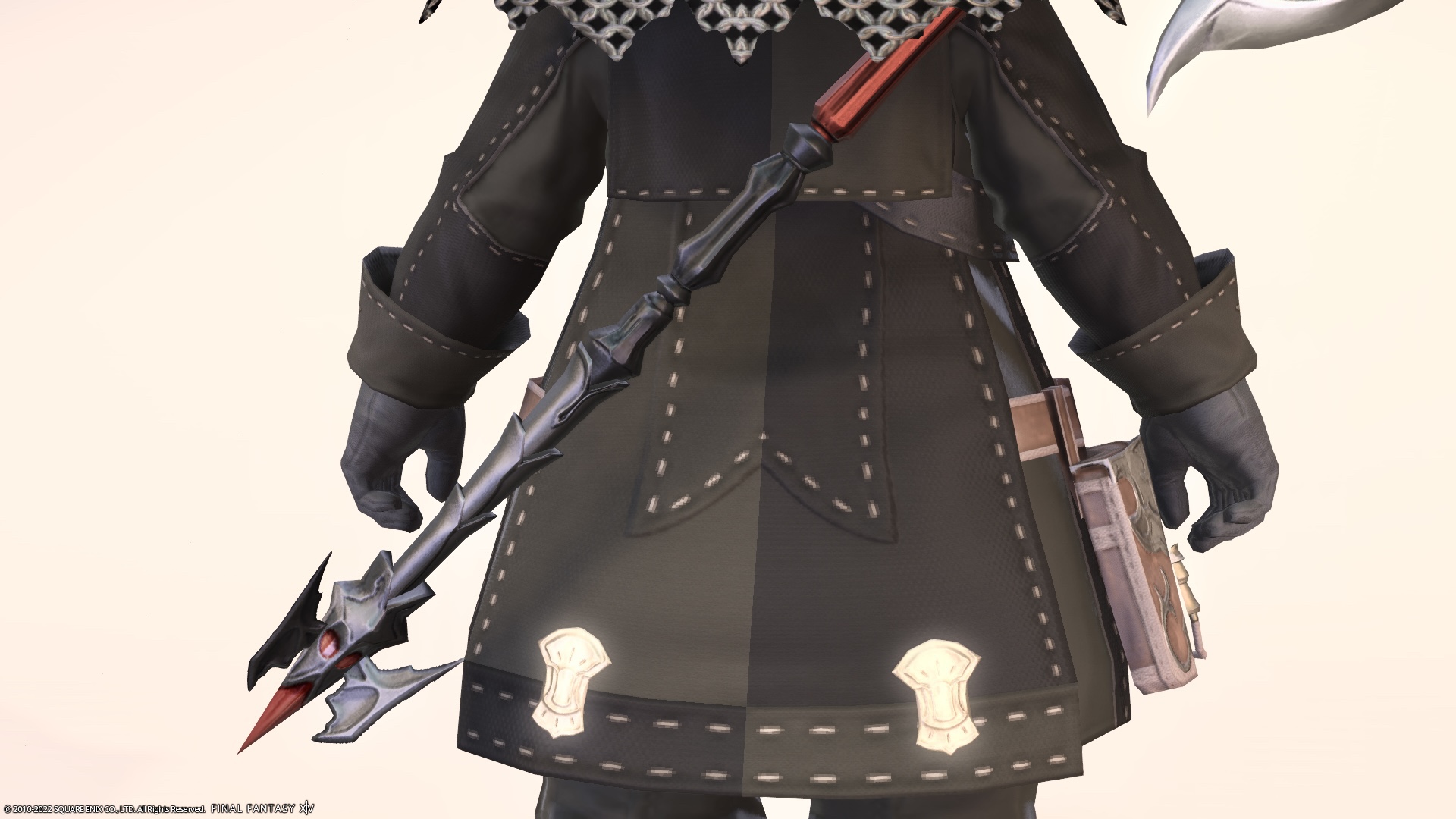 And when you hold it, it glows!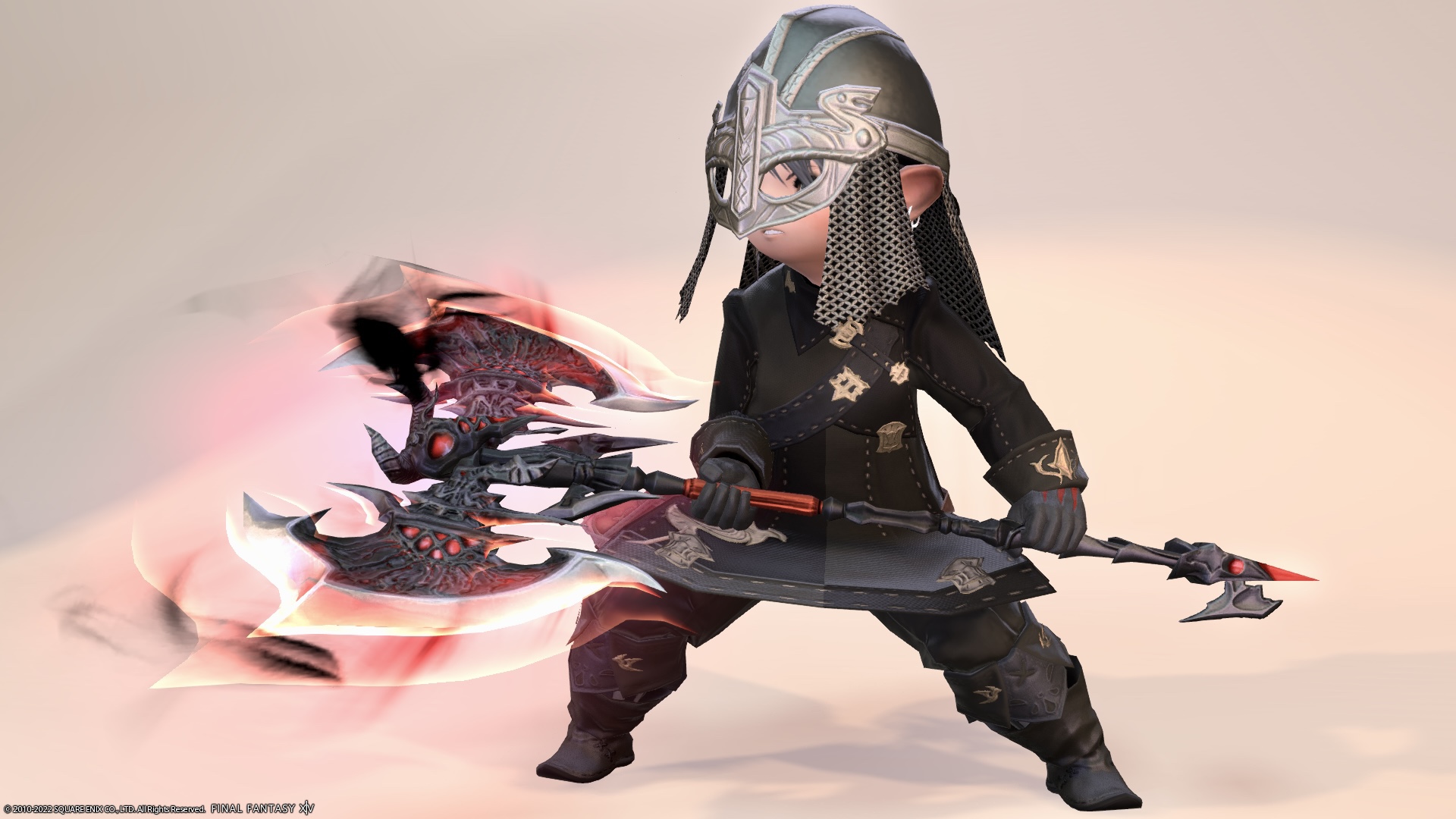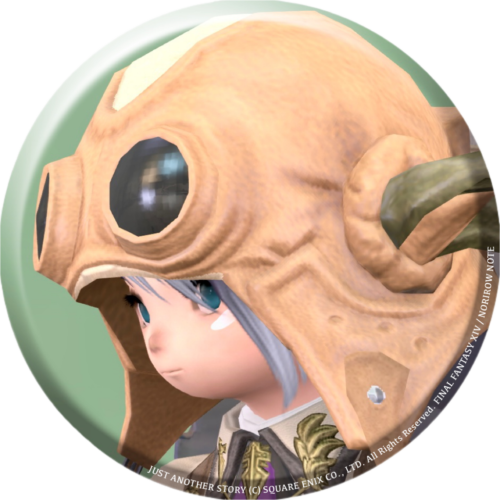 norirow
Oh, it feels like the axe is getting bigger!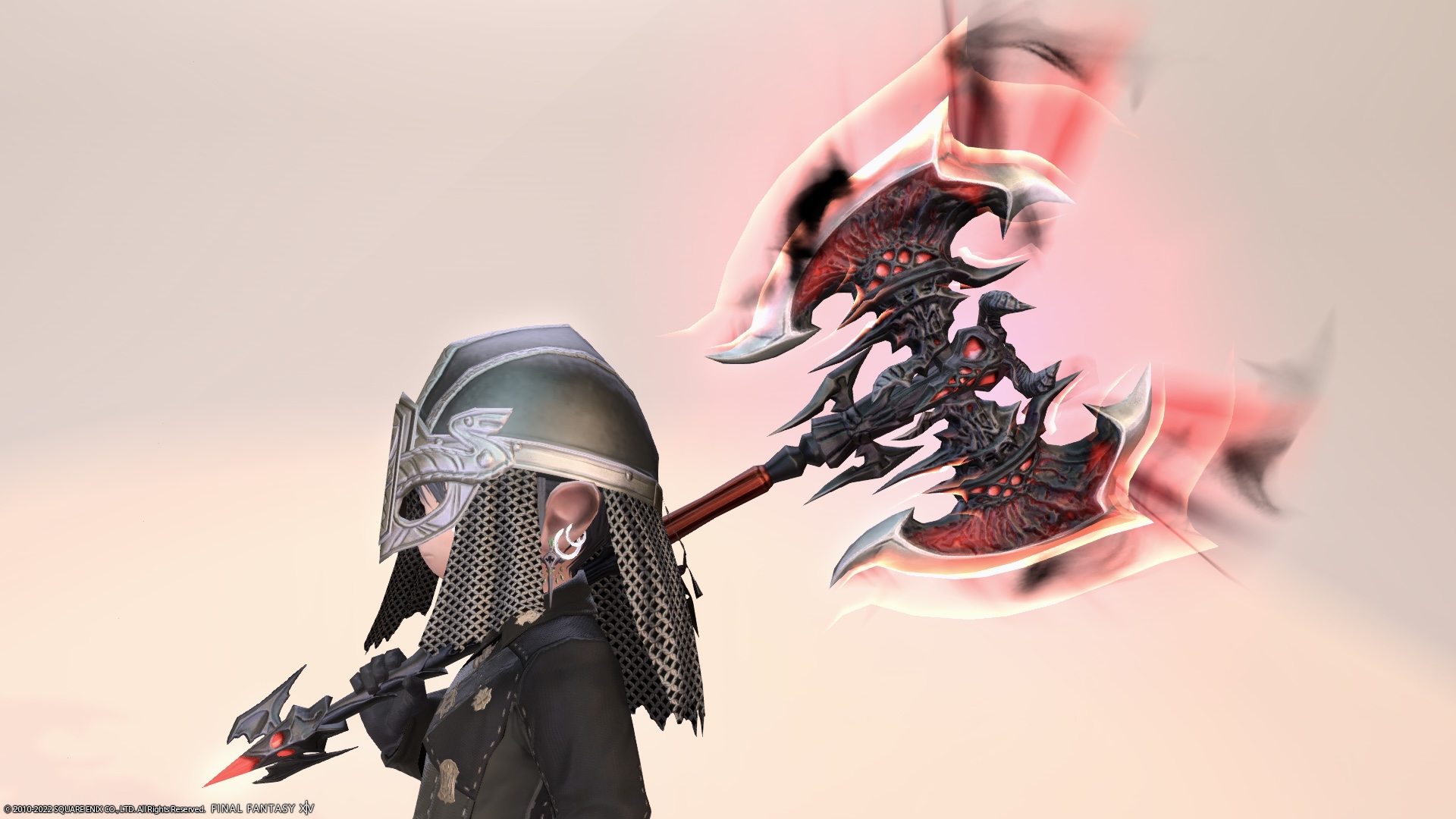 Red ether blades will appear on both sides.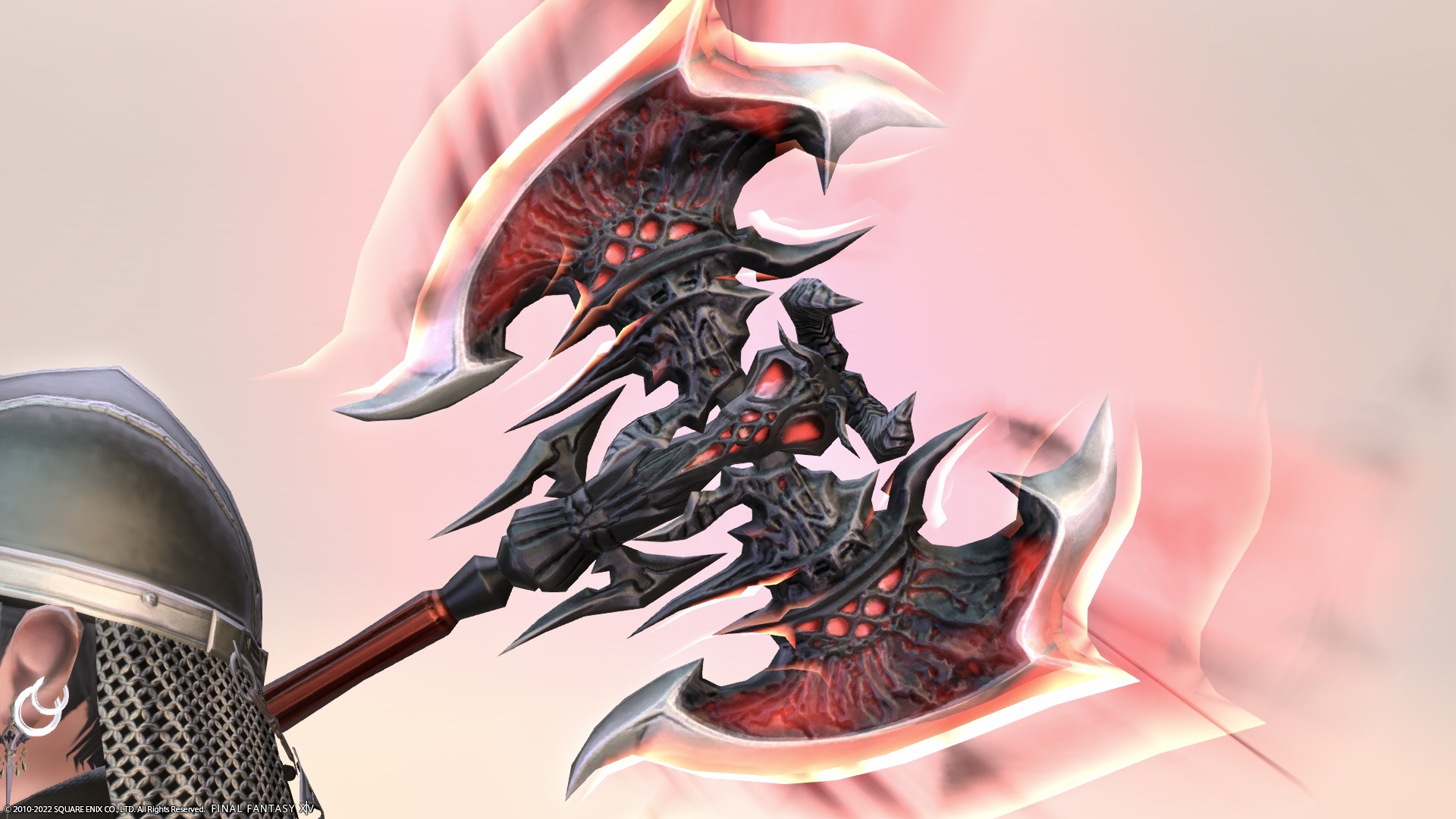 It looks like the axe is one size larger.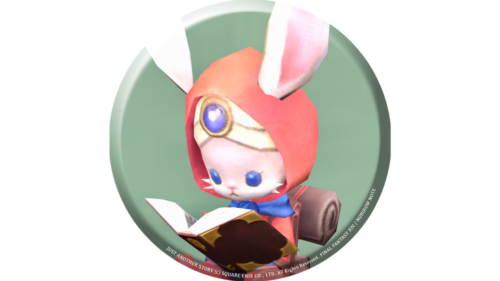 namingway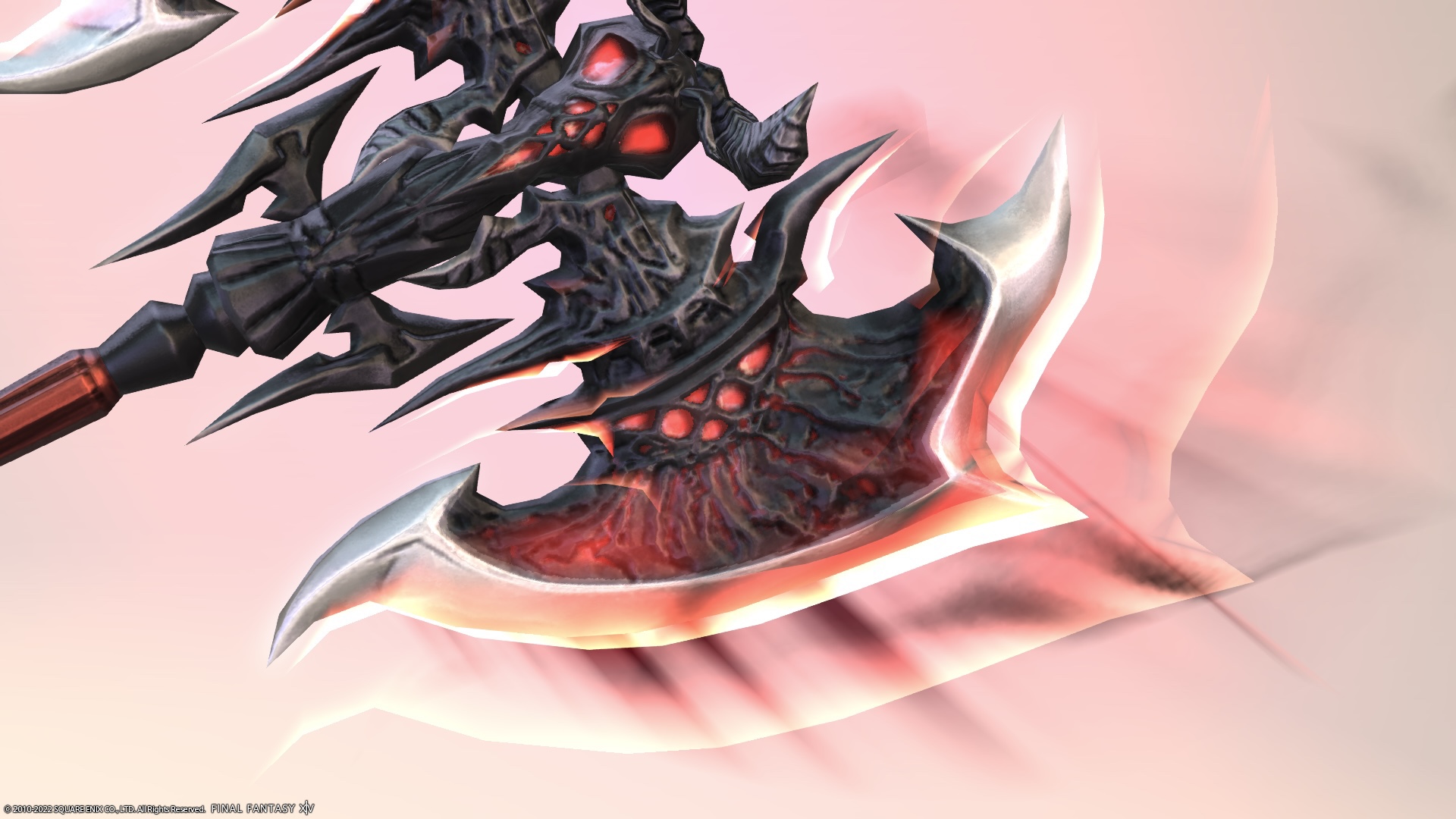 Furthermore, a black aura floats on the part of the shining blade.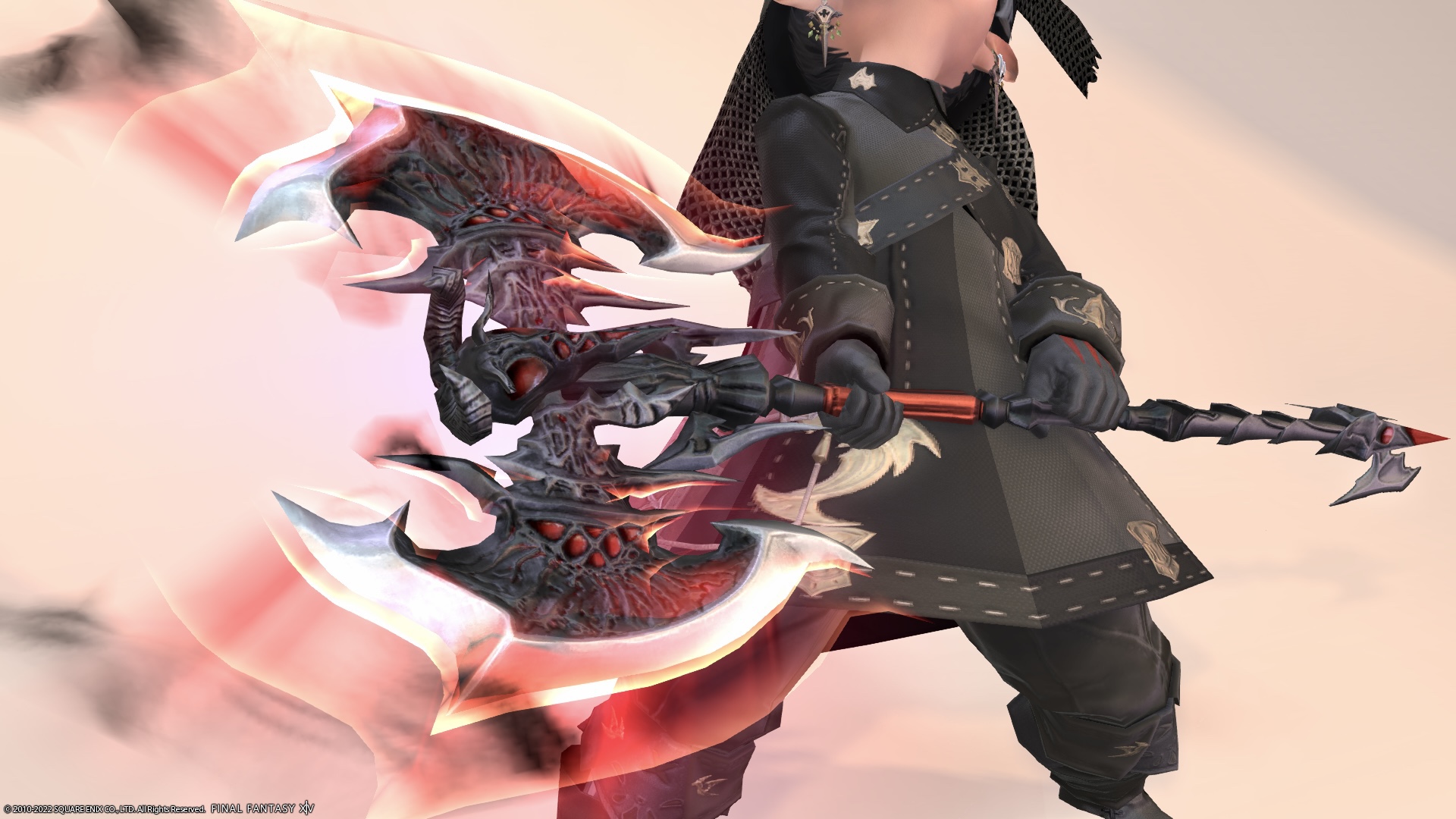 I don't think the photos alone will convey this glowing appearance, so please check it out in the video below.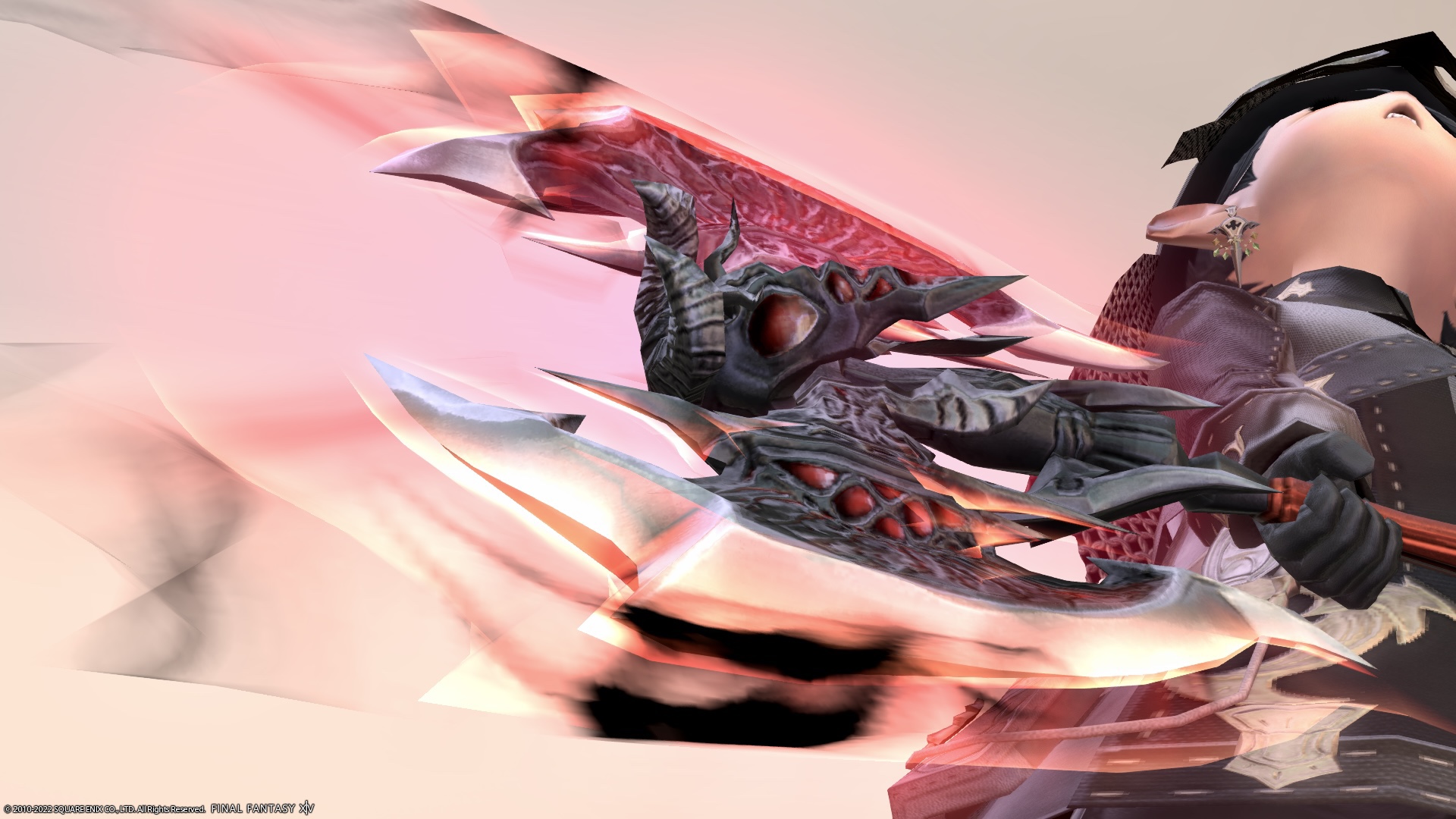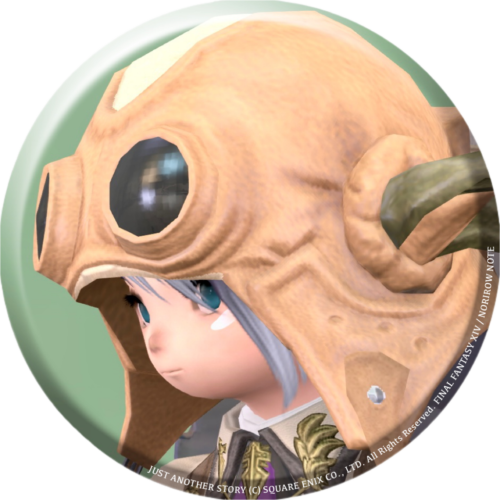 norirow
The ether blade looks pretty strong.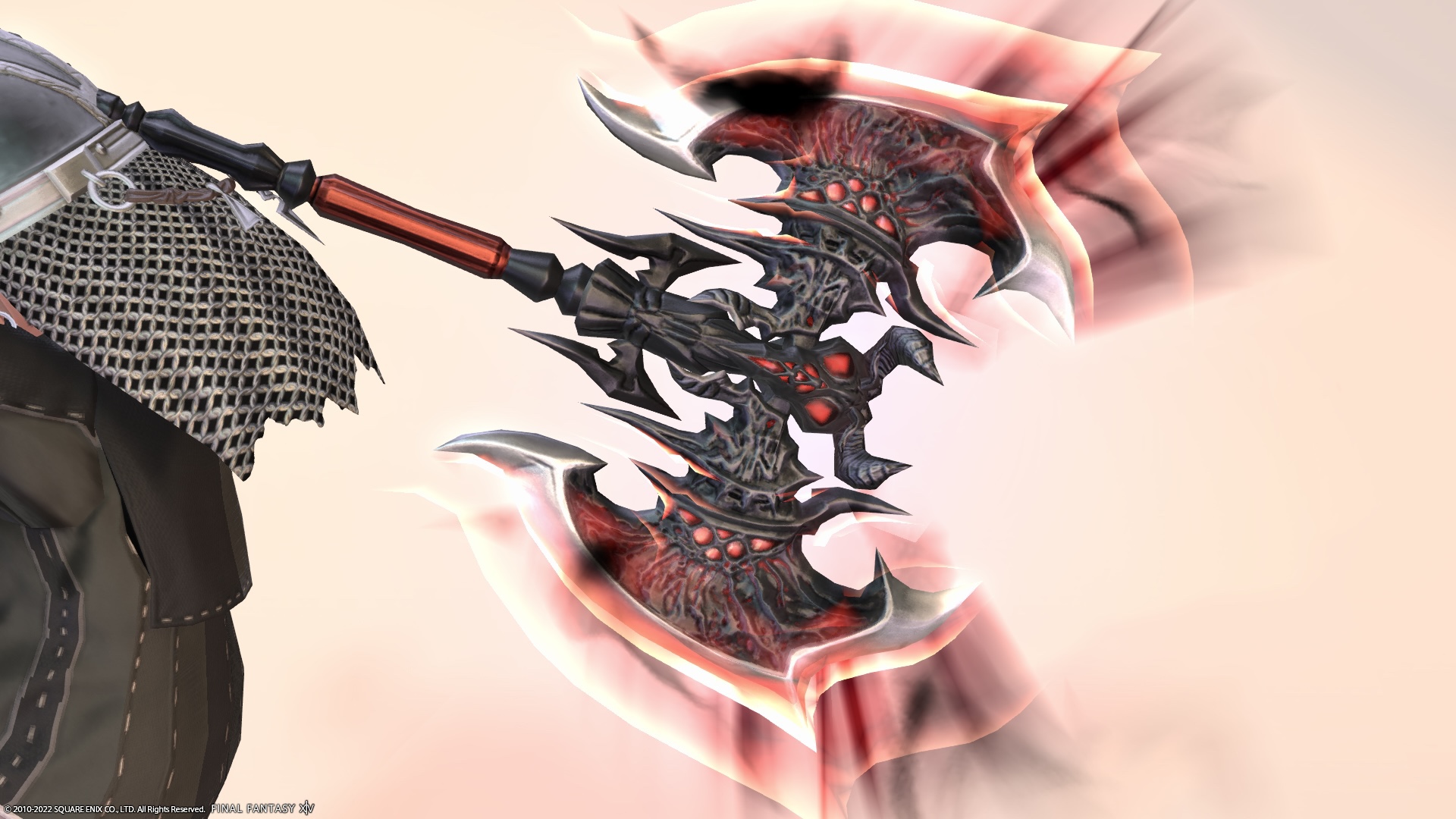 Dyeing pattern
The black part of the devil is dyed.
Snow White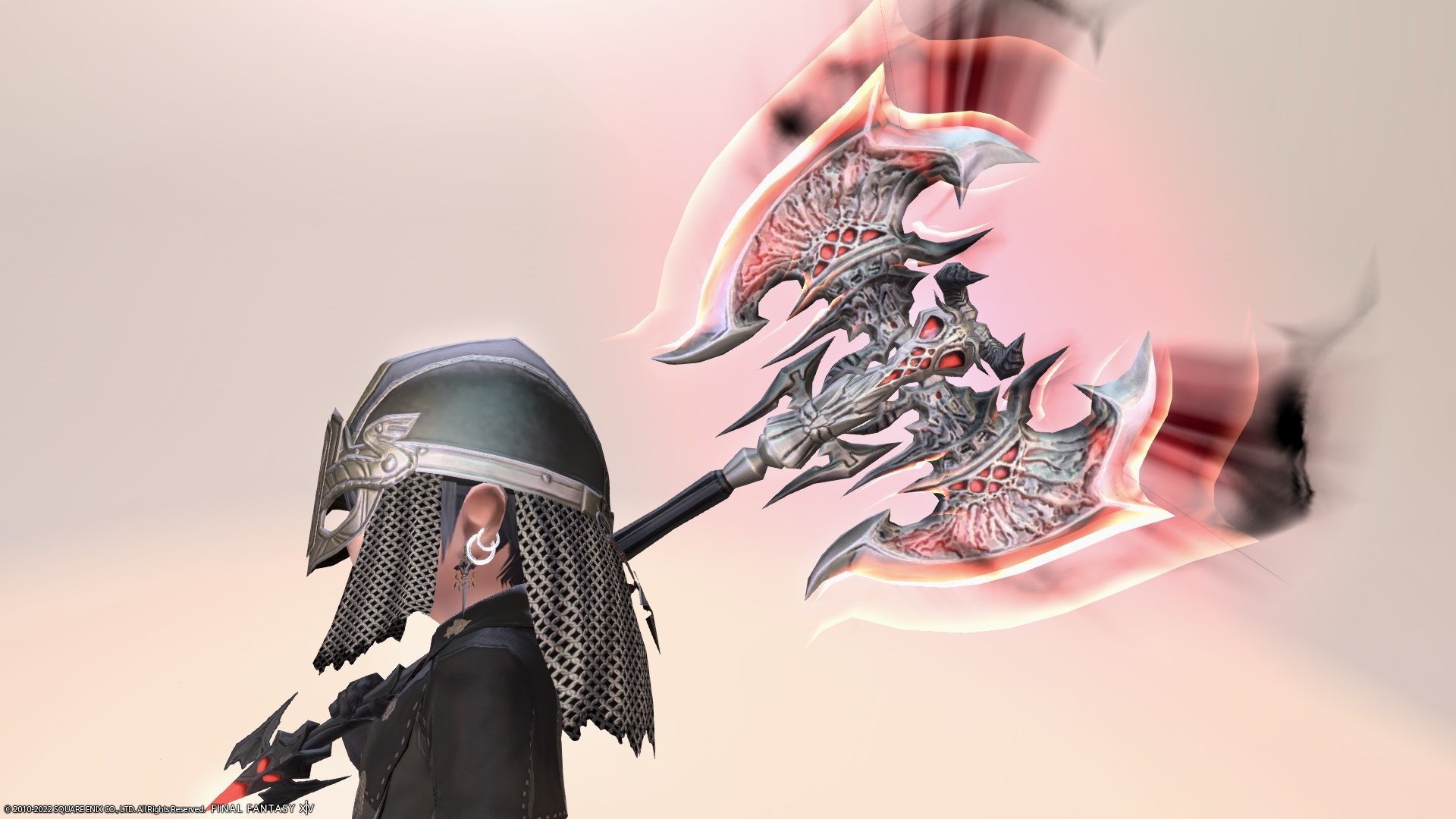 Dalamud Red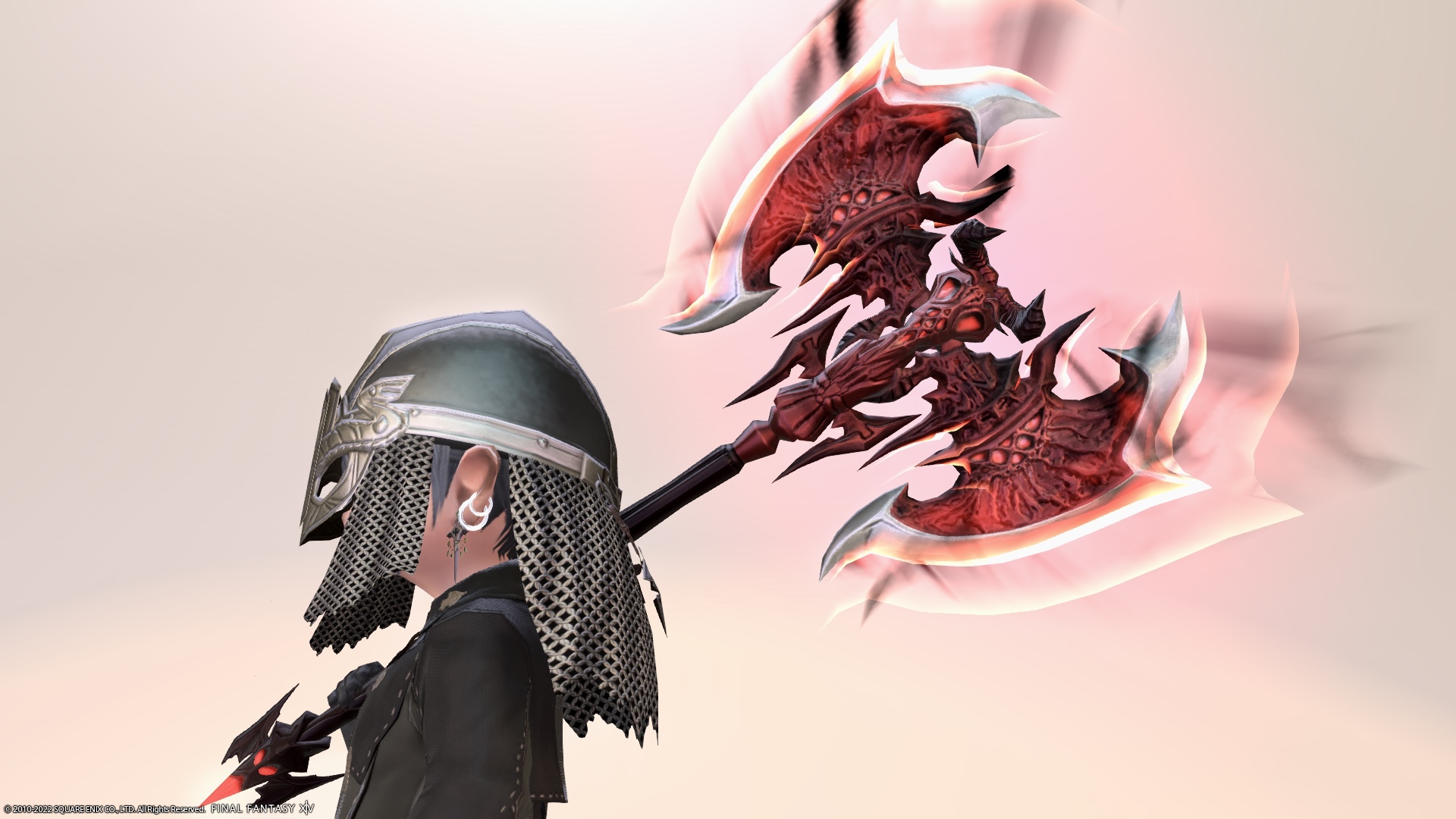 Honey Yellow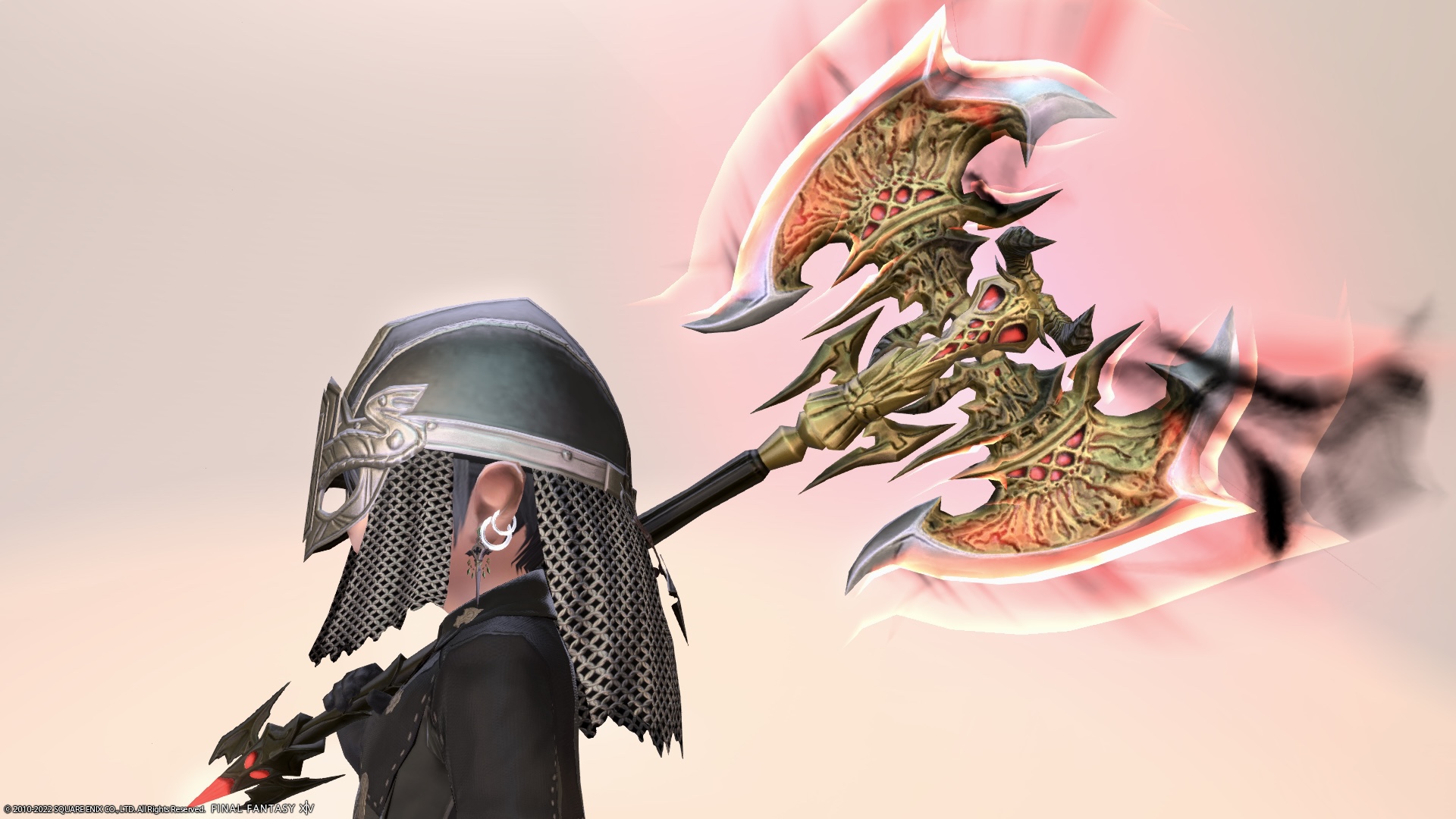 Gobbiebag Brown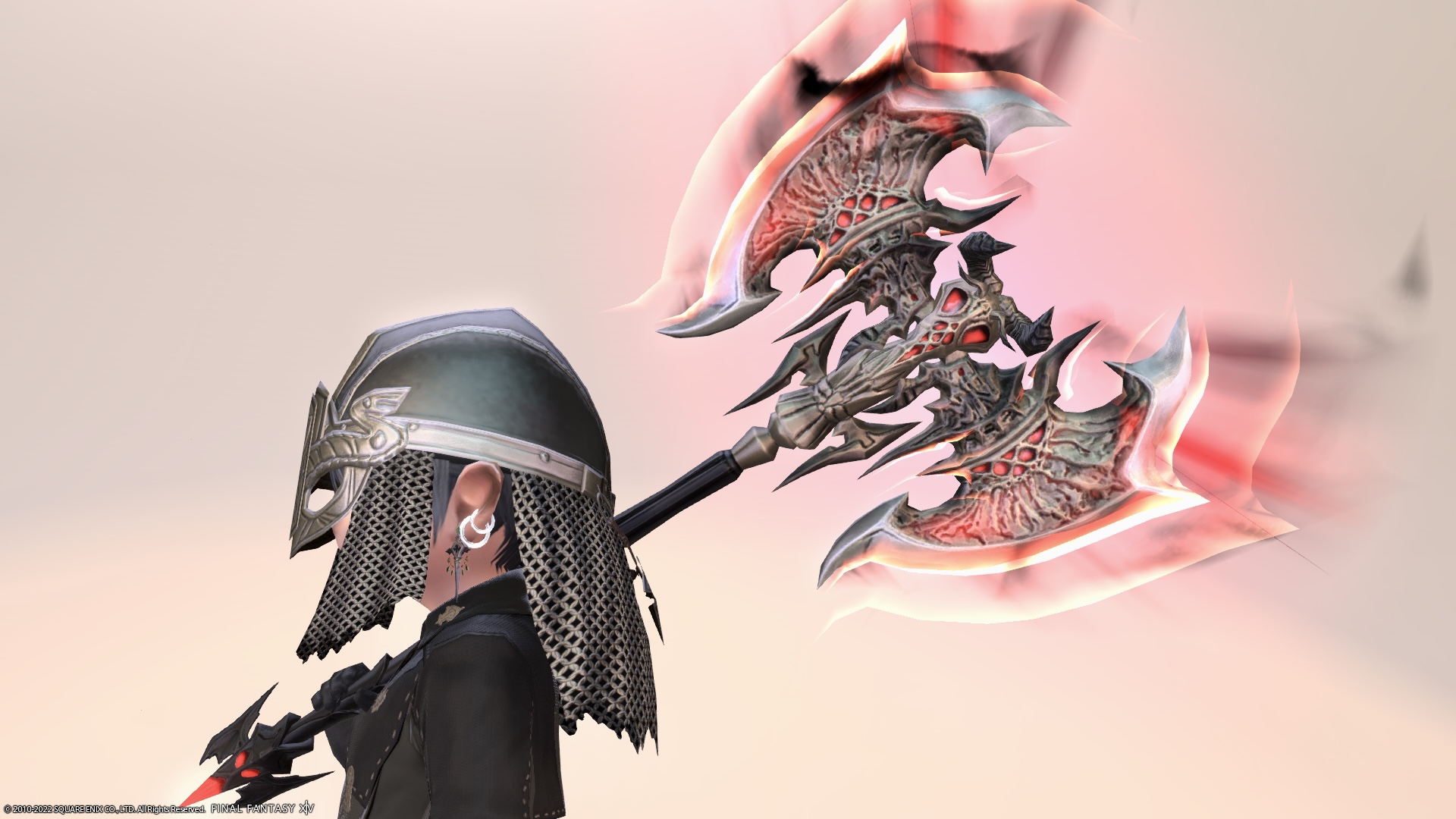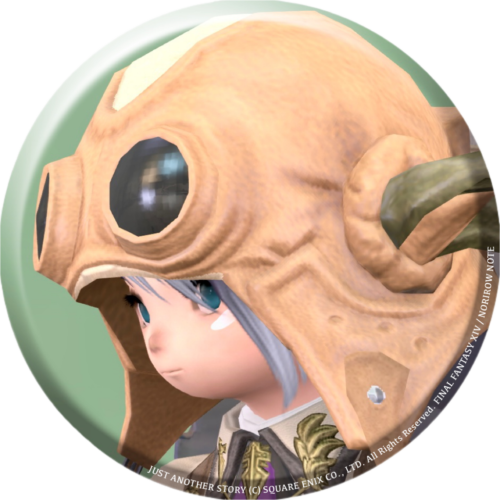 norirow
Black is pretty terrifying, but silver or gold can alleviate the terribleness.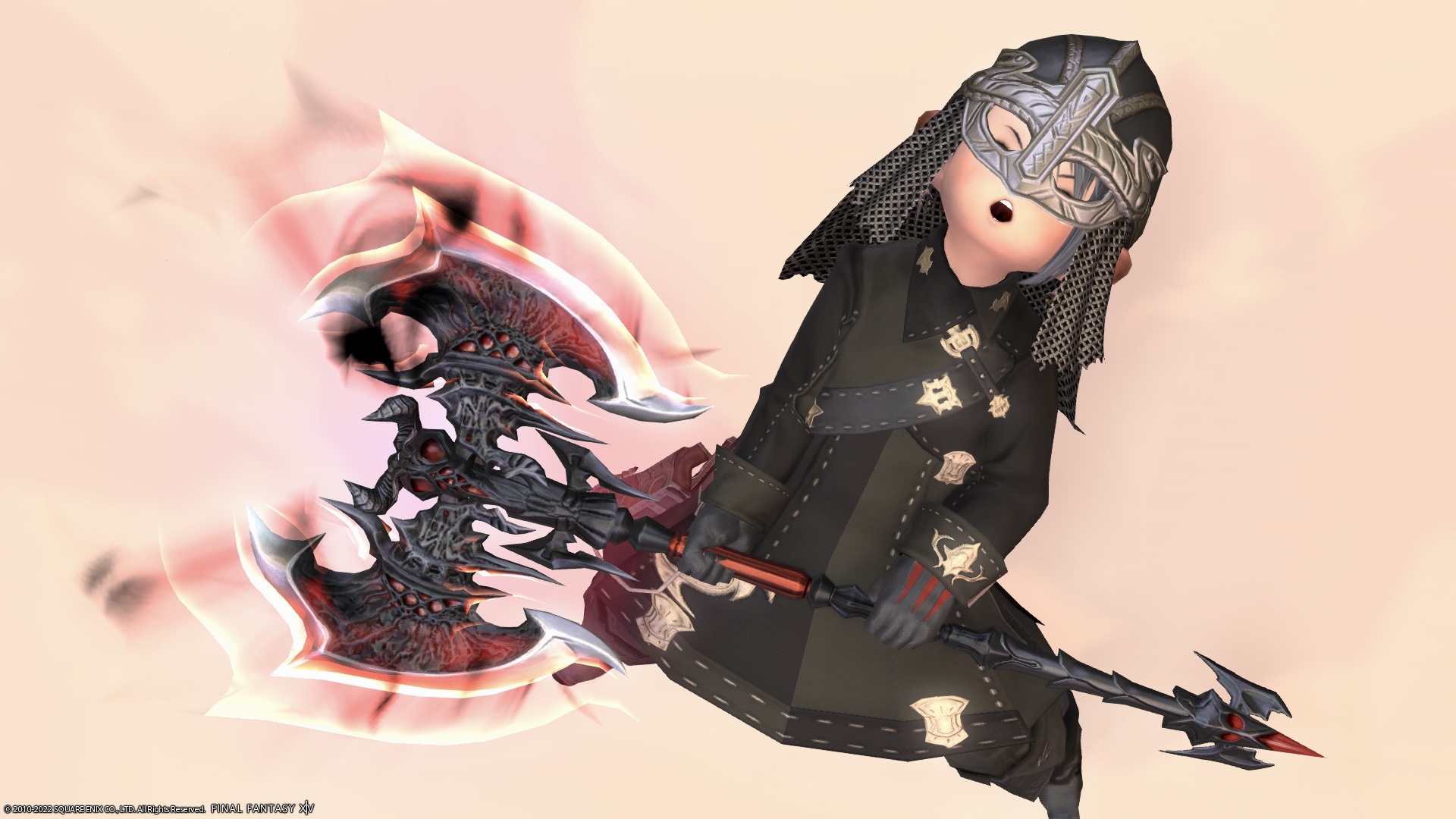 The Warrior Zodiac Weapon is finally complete, but it seems to be easier to use with a more modest effect than I expected.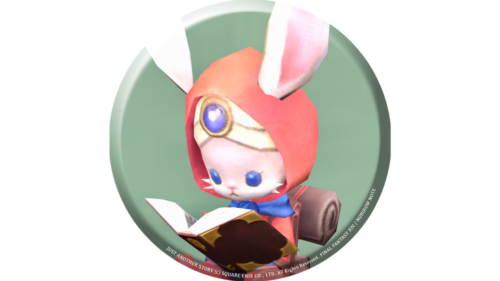 namingway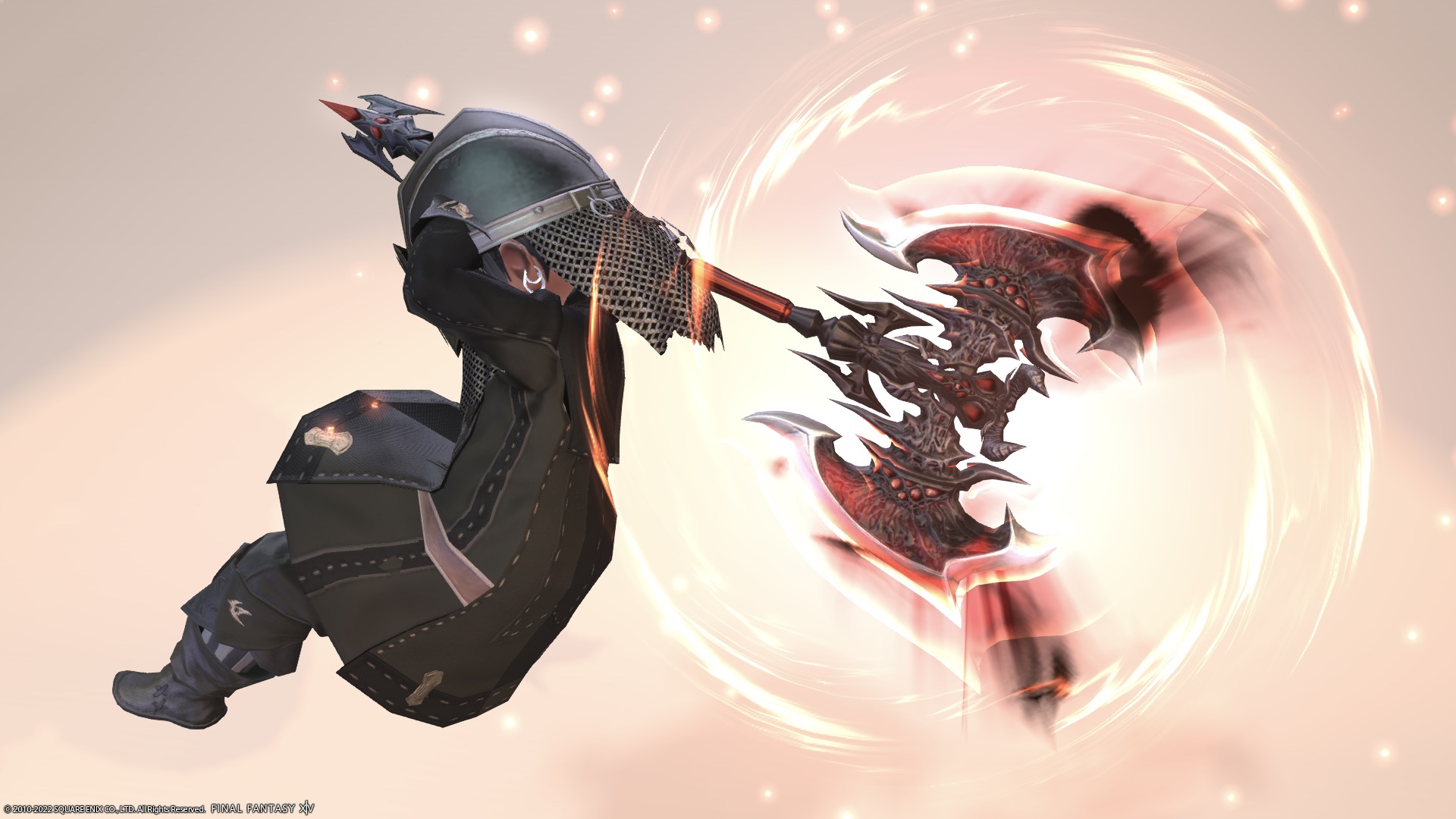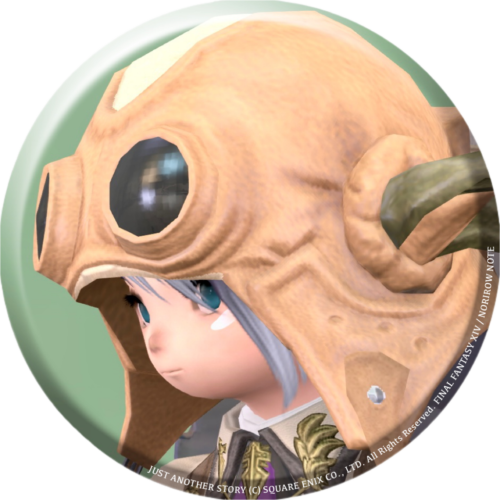 norirow
Yeah, I'm glad that I got the Zeta equipment that bears the name of the legendary "Ragnarok".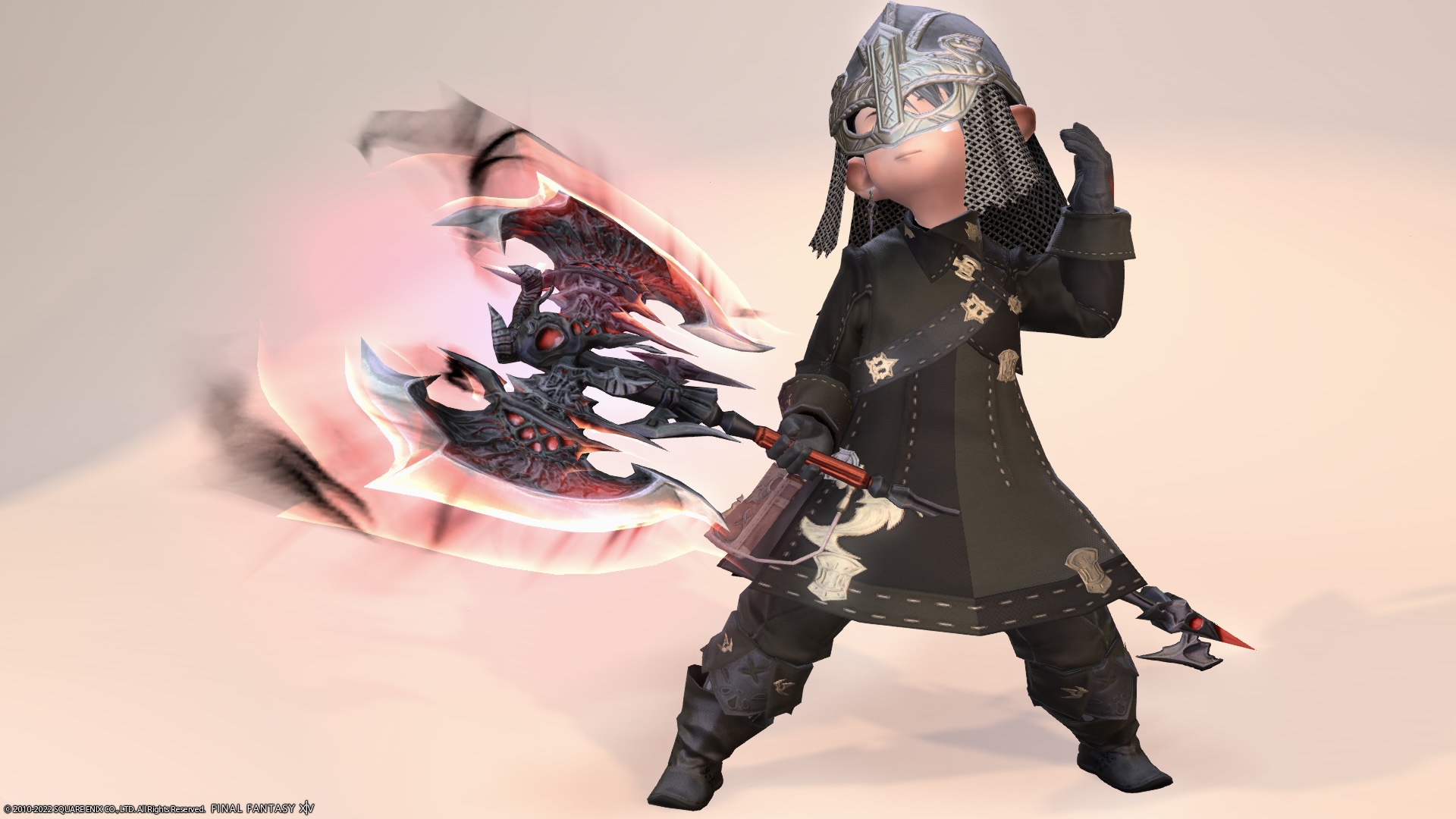 Video recording
I recorded the shining state in the video.
So, this is the record of the final form of the warrior Zodiac Weapon "Ragnarok Zeta".
Warrior Zodiac Weapon Summary
Related records