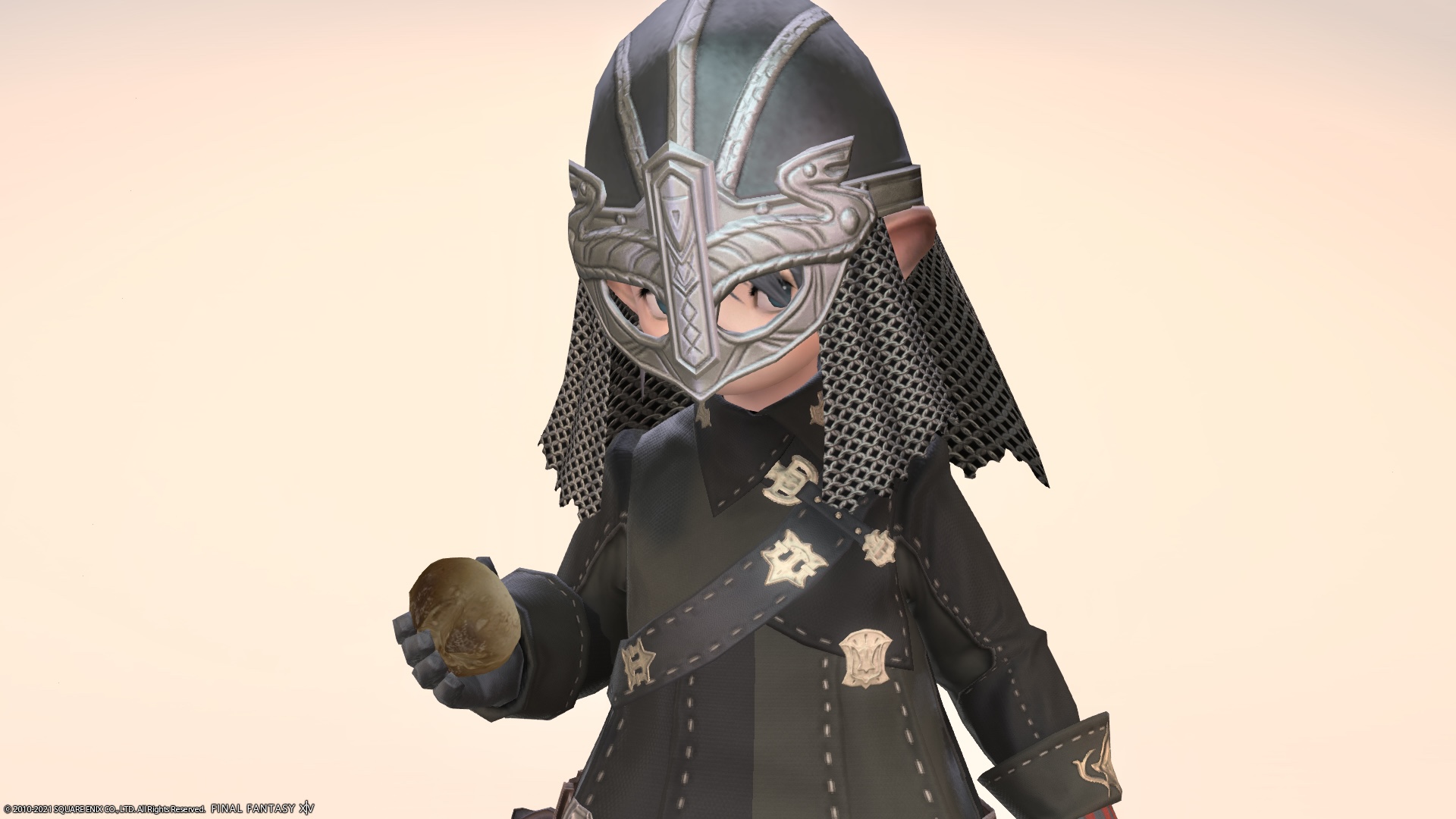 Today is a record of my favorite Glamour "Black Soldier" that can be worn for all jobs.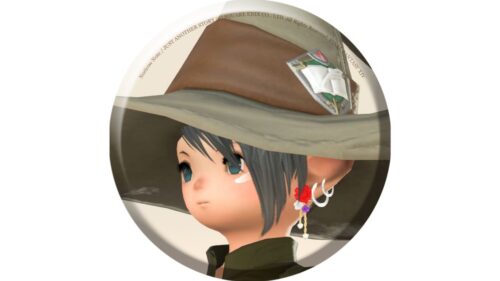 norirow
Recently, I've been doing various jobs, so I like clothes that can be worn for all jobs!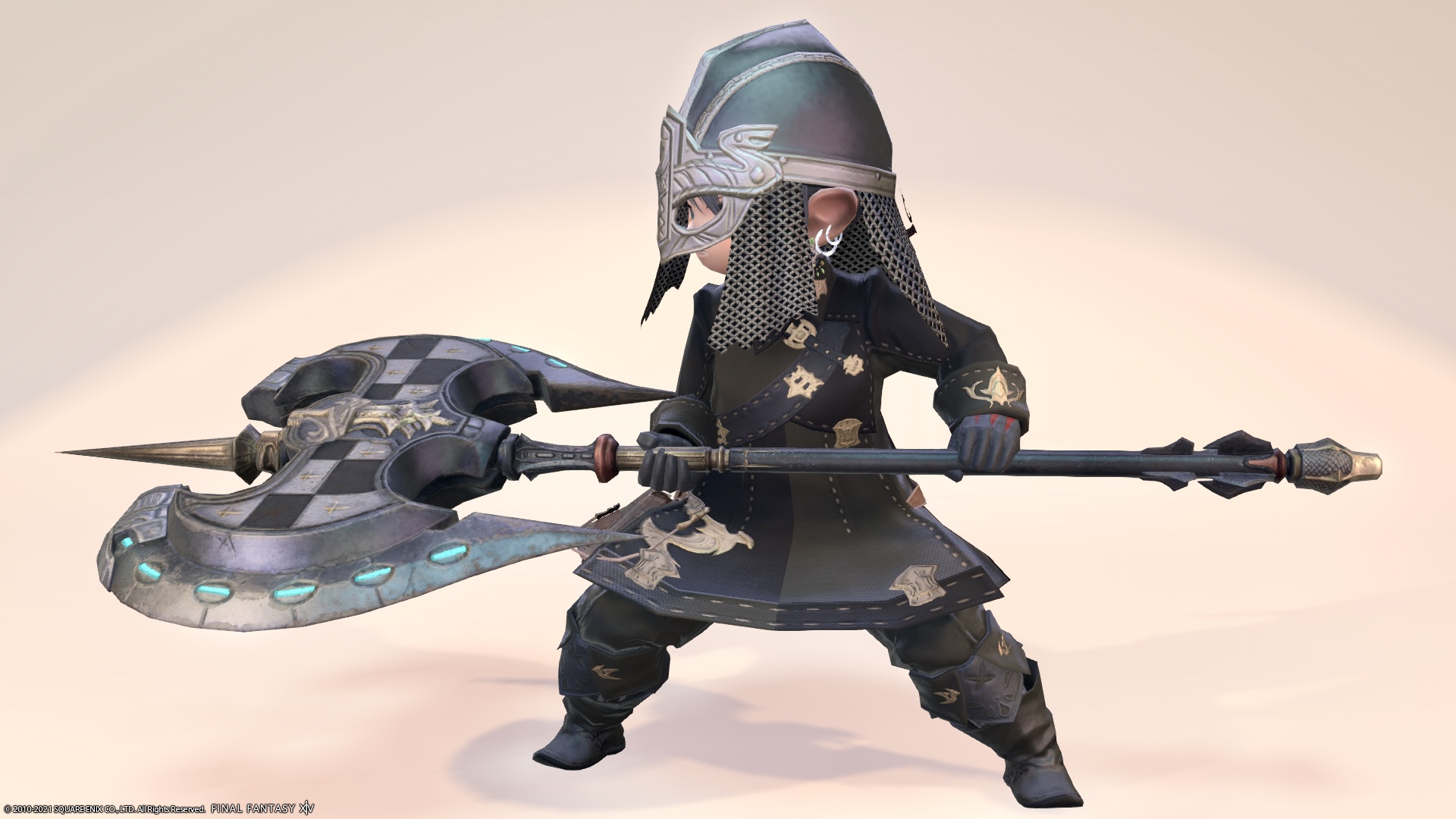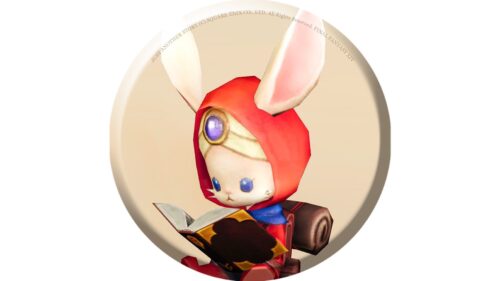 namingway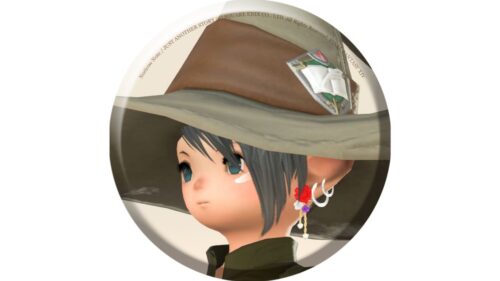 norirow
Coordination this time
Here, the torso, legs and feet are dyed with soot black.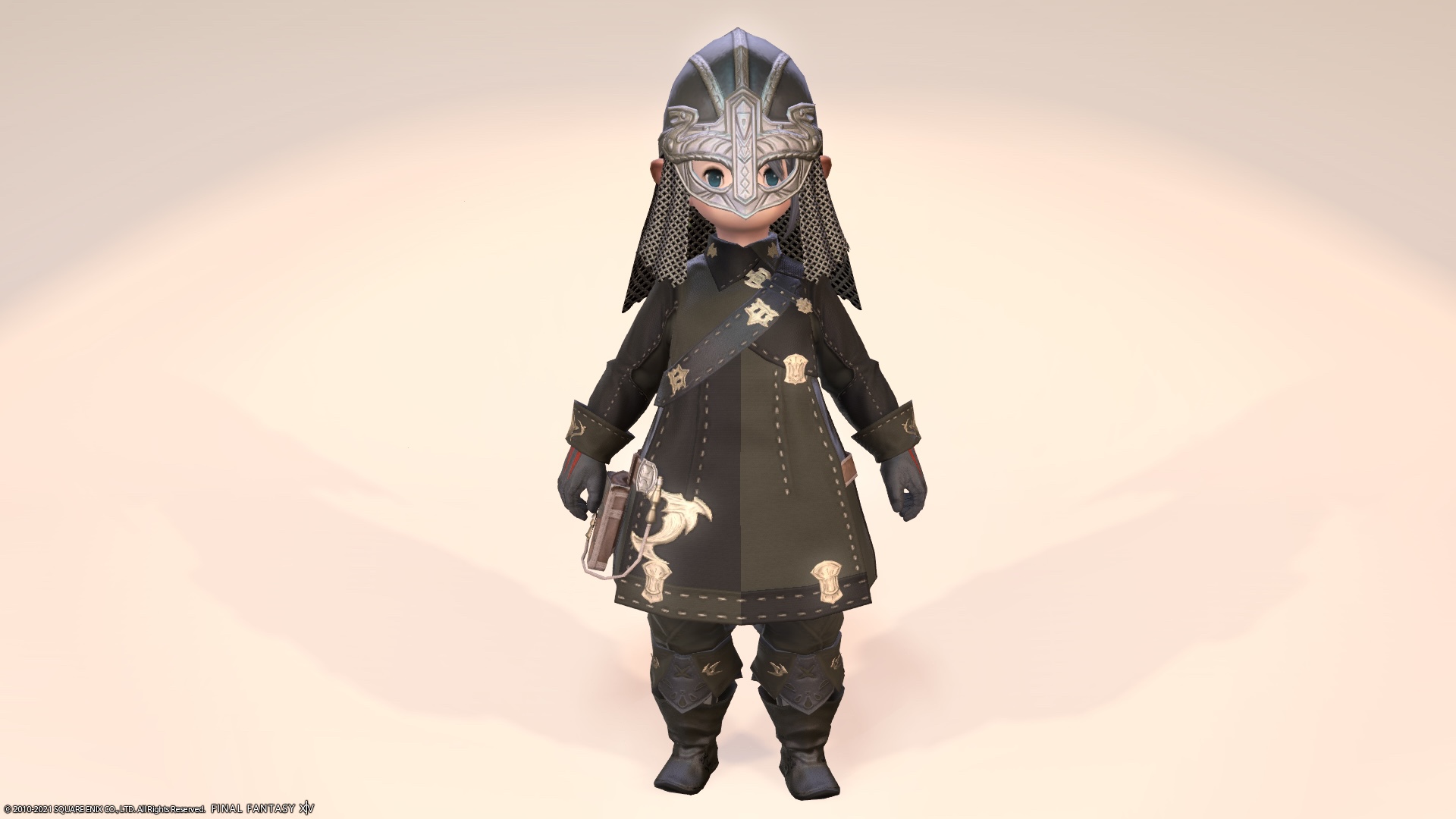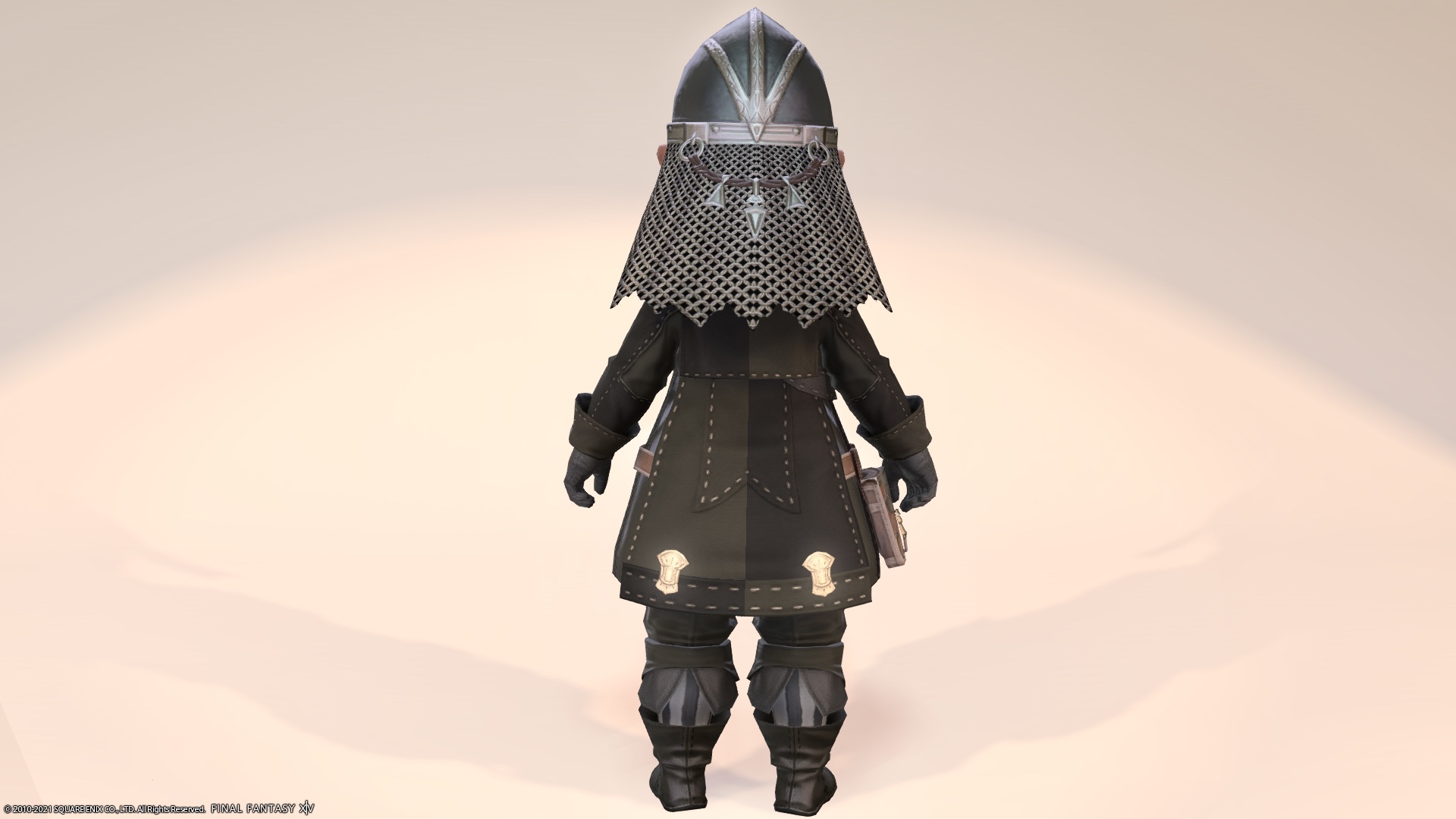 The head equipment "Crystarium Helm" is such a heavy helmet, but it is an excellent item that can be worn for all jobs!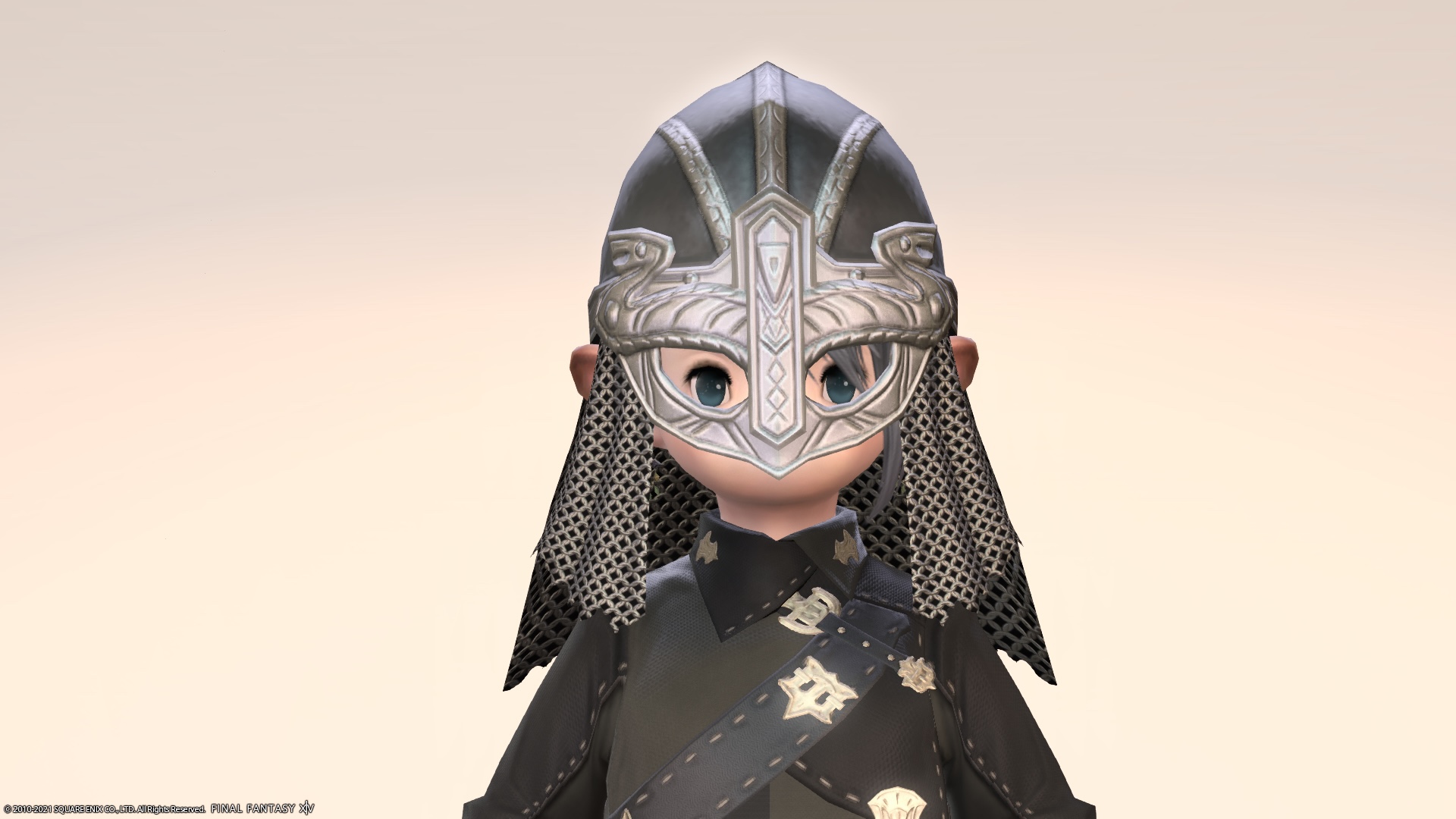 The chainmail around the helmet is a little cute.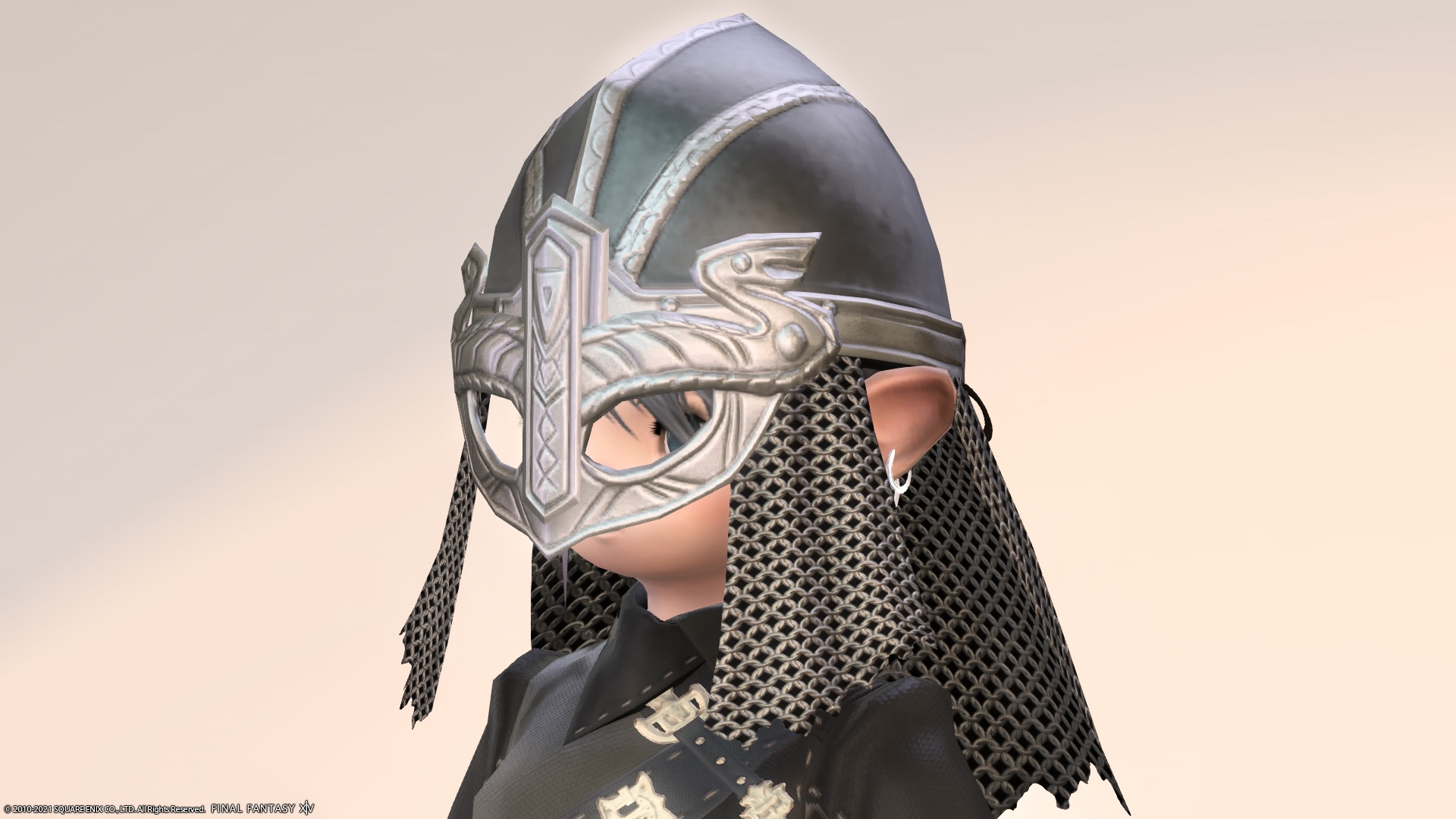 Doesn't it look like a mob character?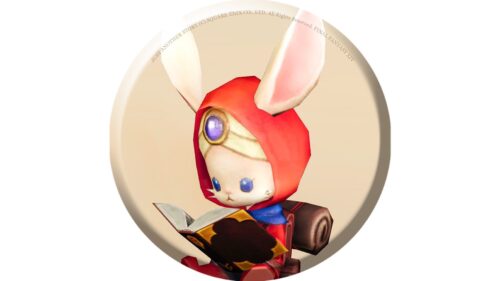 namingway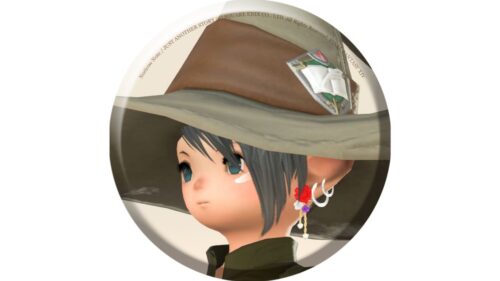 norirow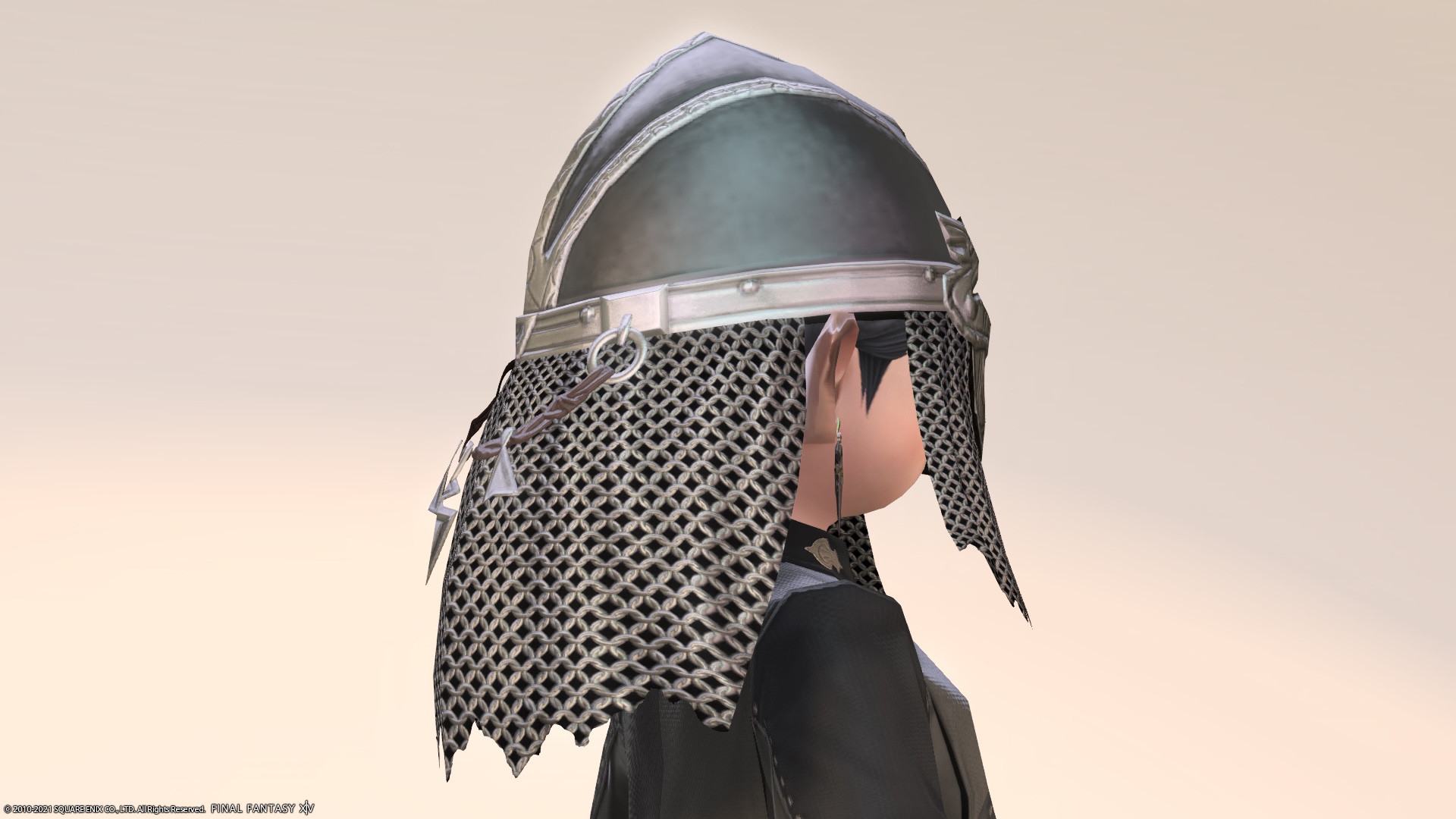 Familiar fashionable military uniform? If you dye "Company Tabard" with soot black, the checkered feeling will disappear and you will have an easy-to-wear jacket.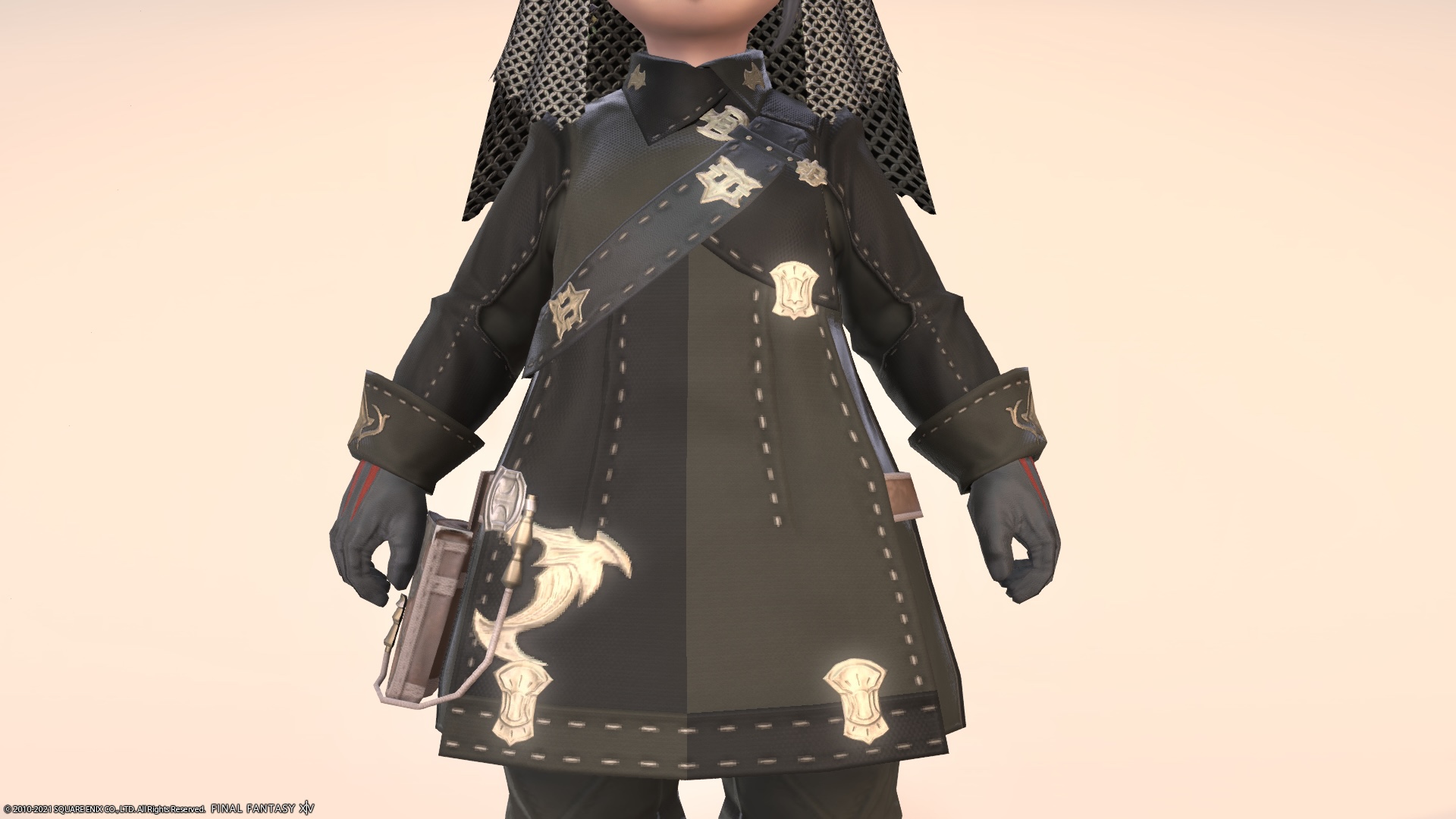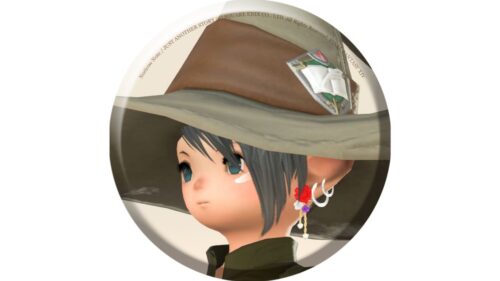 norirow
If you look closely at this, the materials are switched and it's fashionable, the stitches are also cute ♪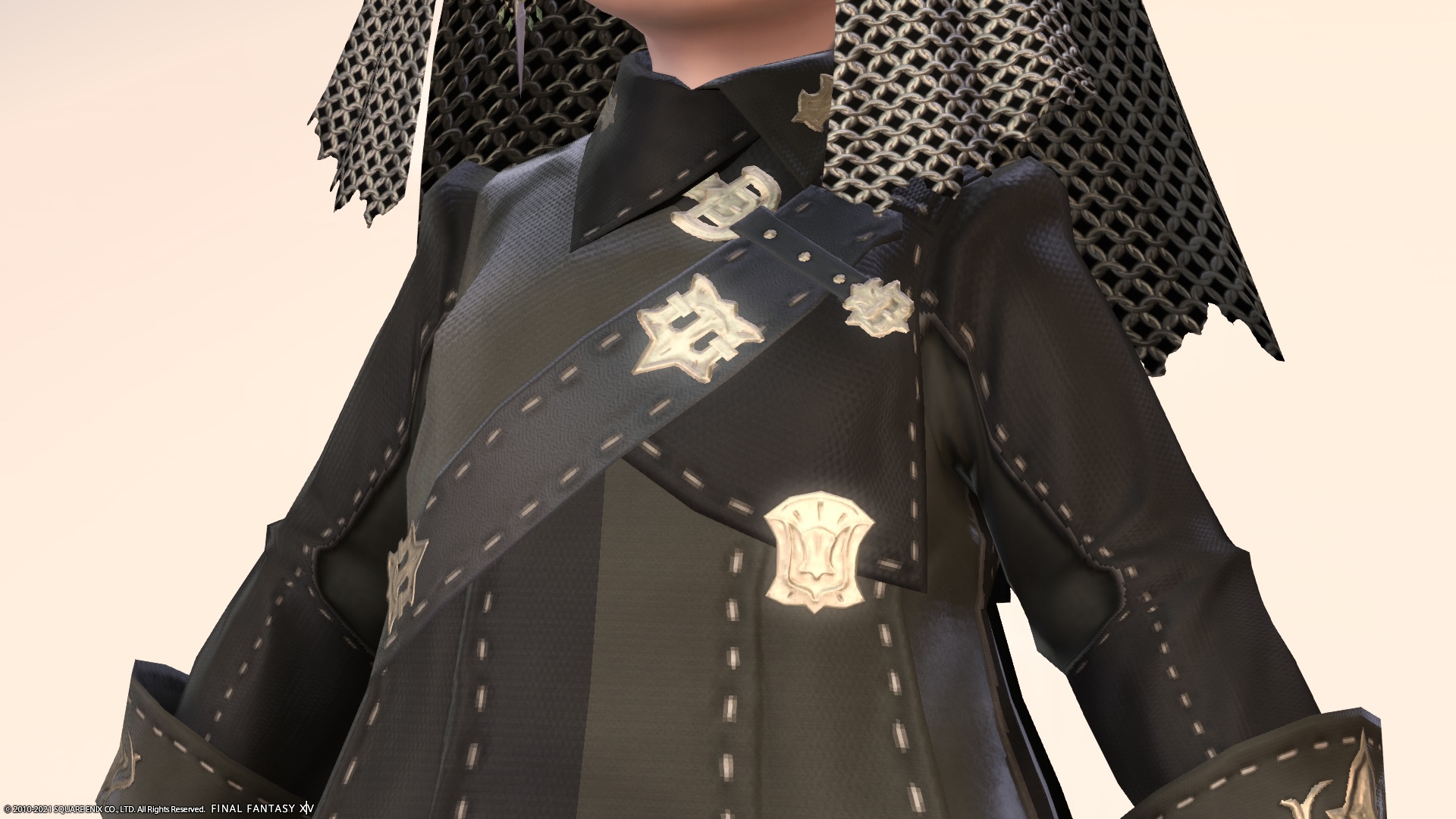 The sleeves are also folded back for a cute design. I wear the easy-to-use "Dinosaur Leather Gloves" on my hands and put a red accent on them.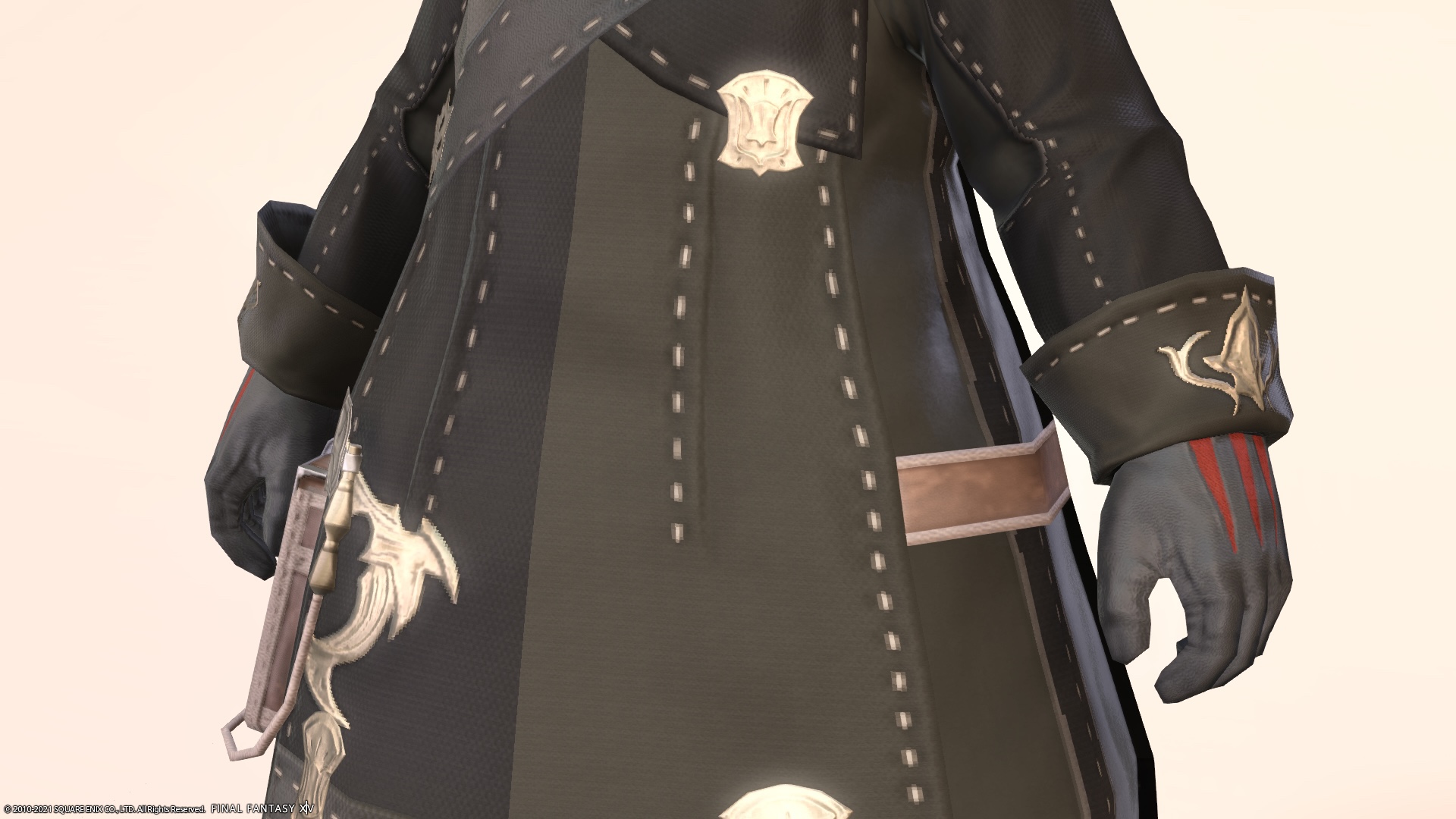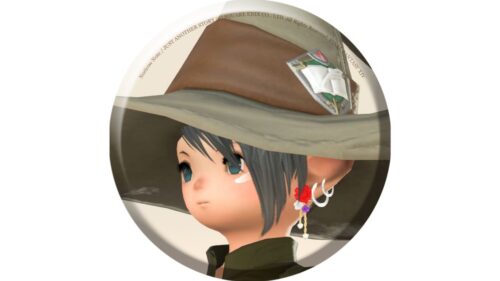 norirow
I've been thinking for a long time, but what's the pipe on my waist?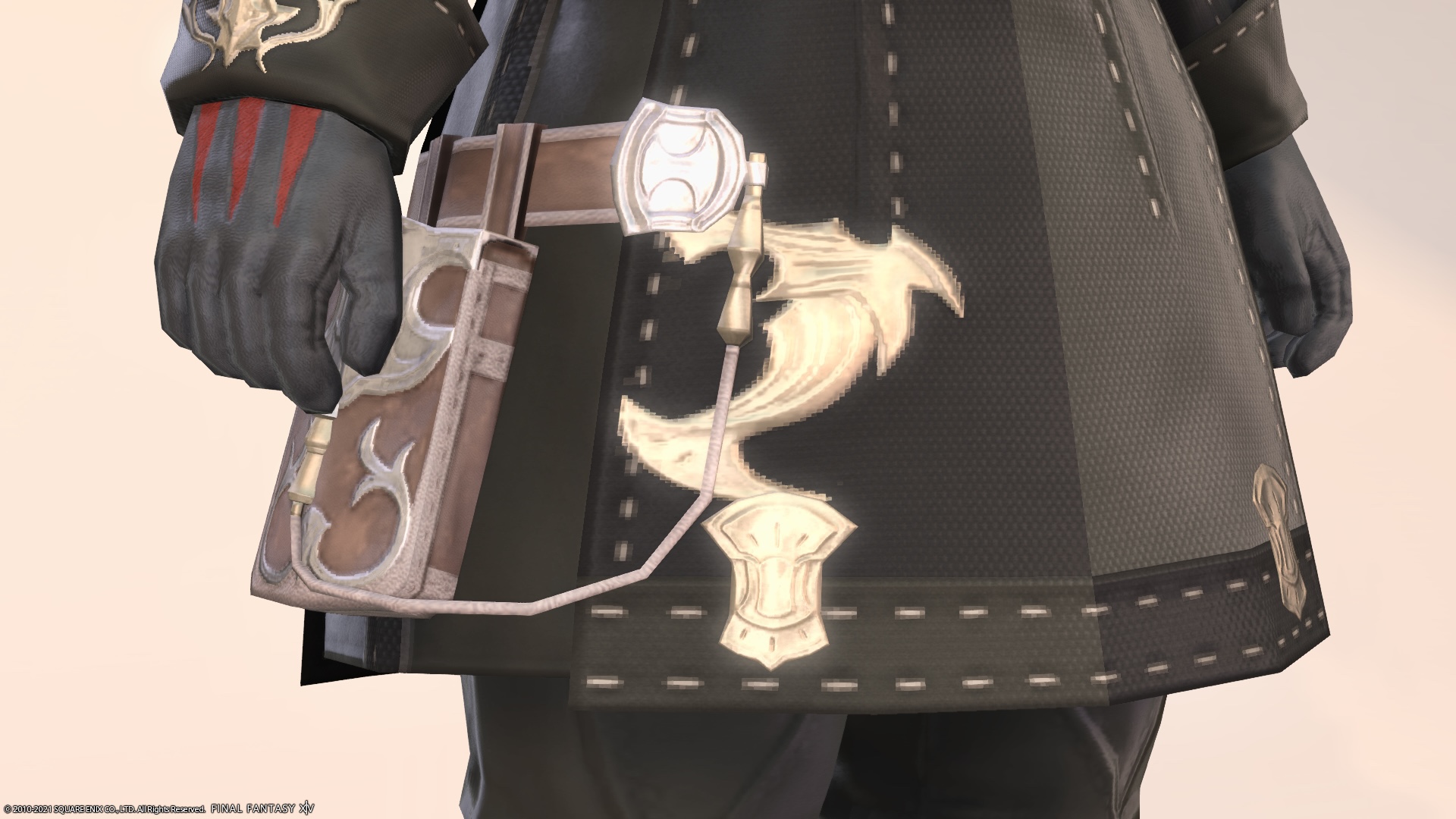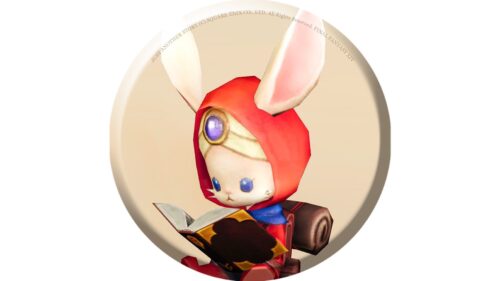 namingway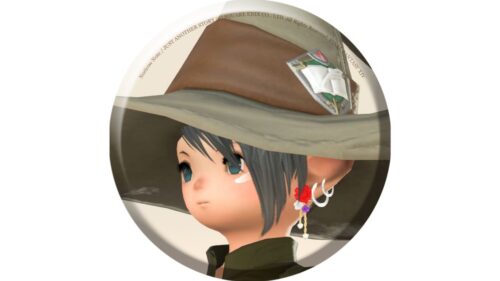 norirow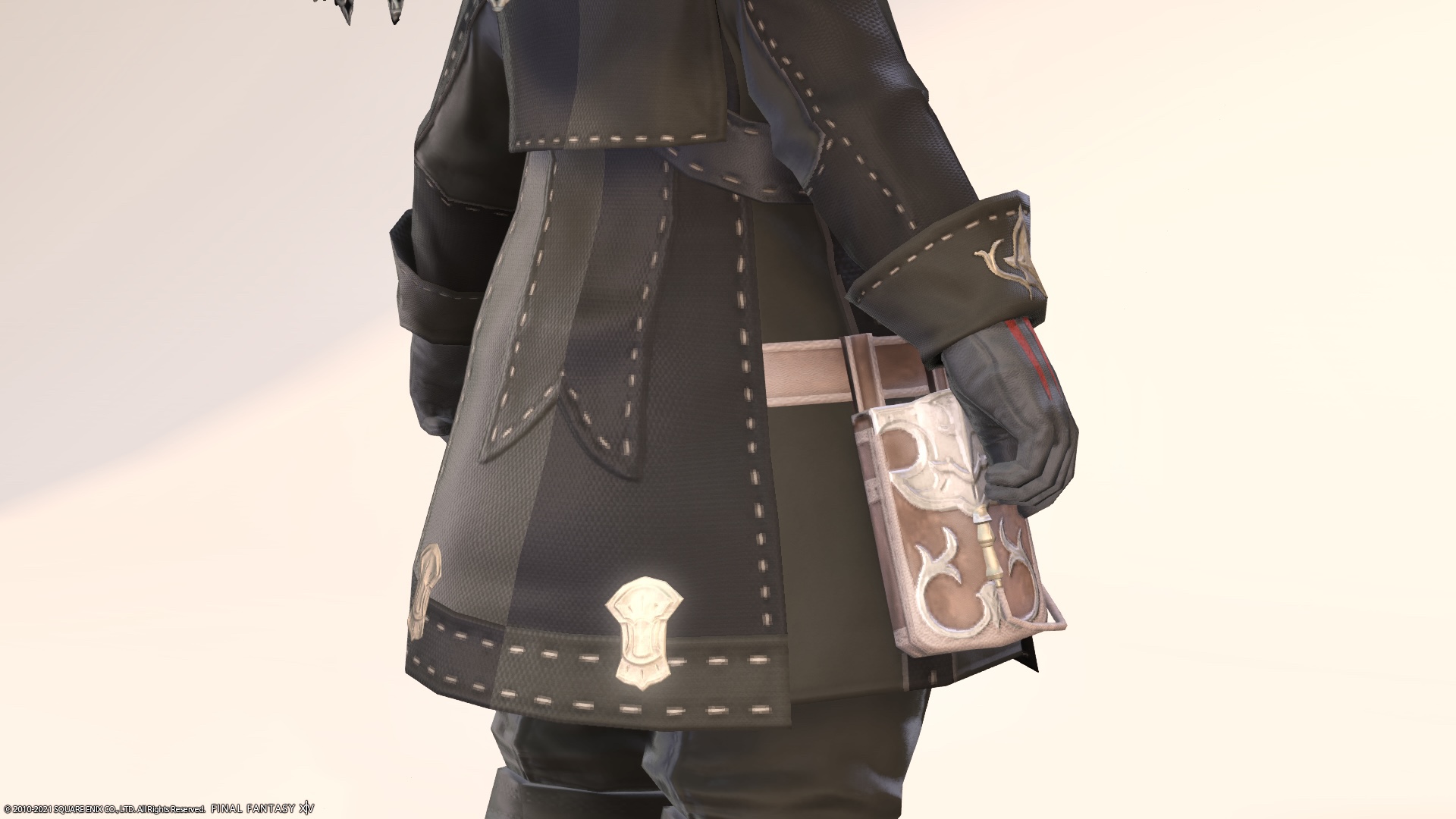 The leg-equipped "Felt Breeches" is also an accented knee fold, making it a very easy-to-use pair of pants.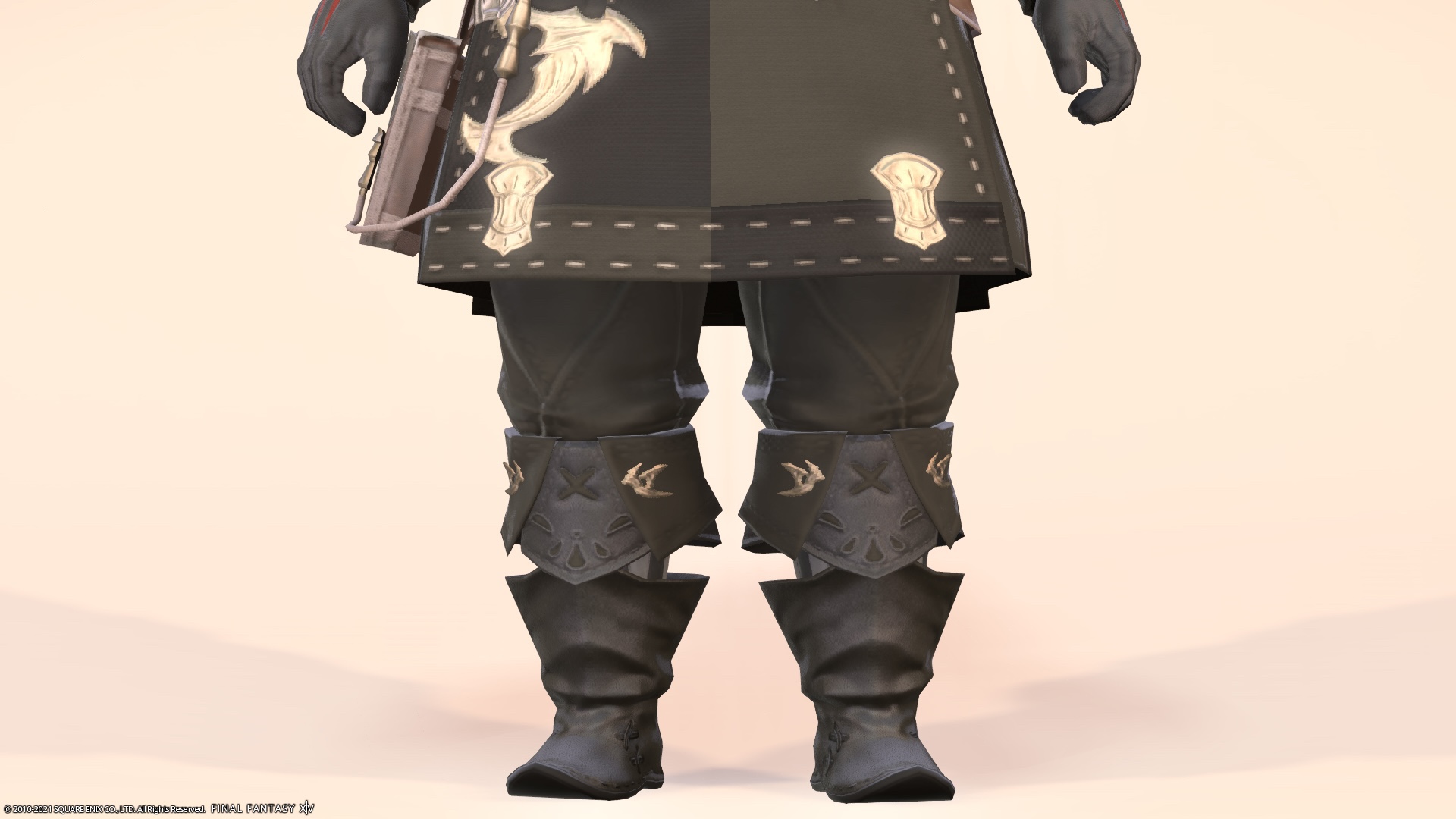 The stripes below the knees are very fashionable!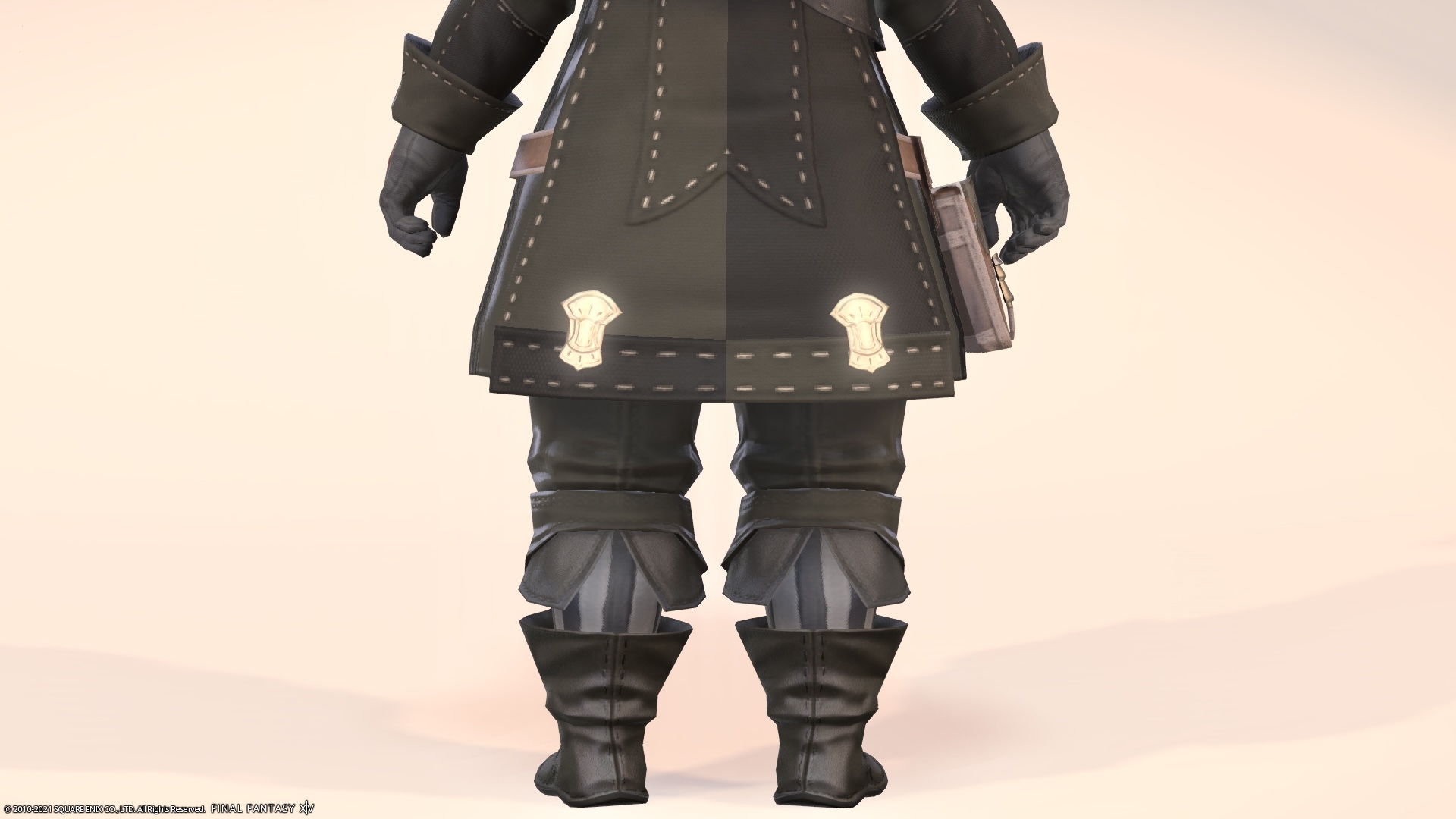 As a weapon, I tried to carry a checker flag-like axe "Augmented Scaevan Magitek Axe" according to the torso equipment.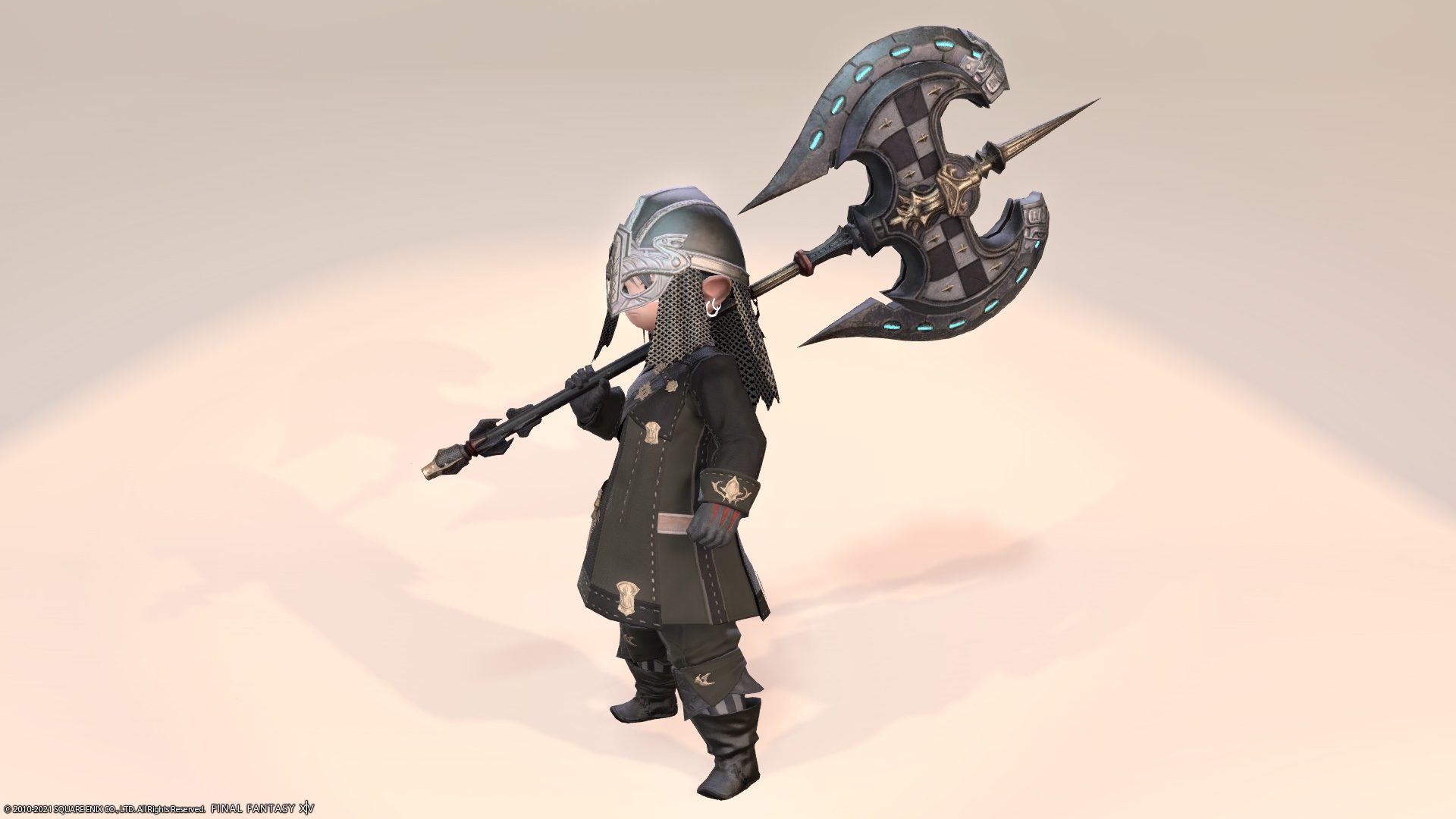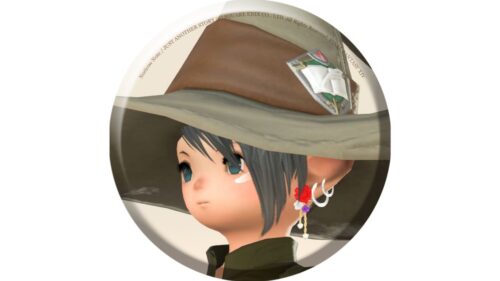 norirow
The black soldier is complete!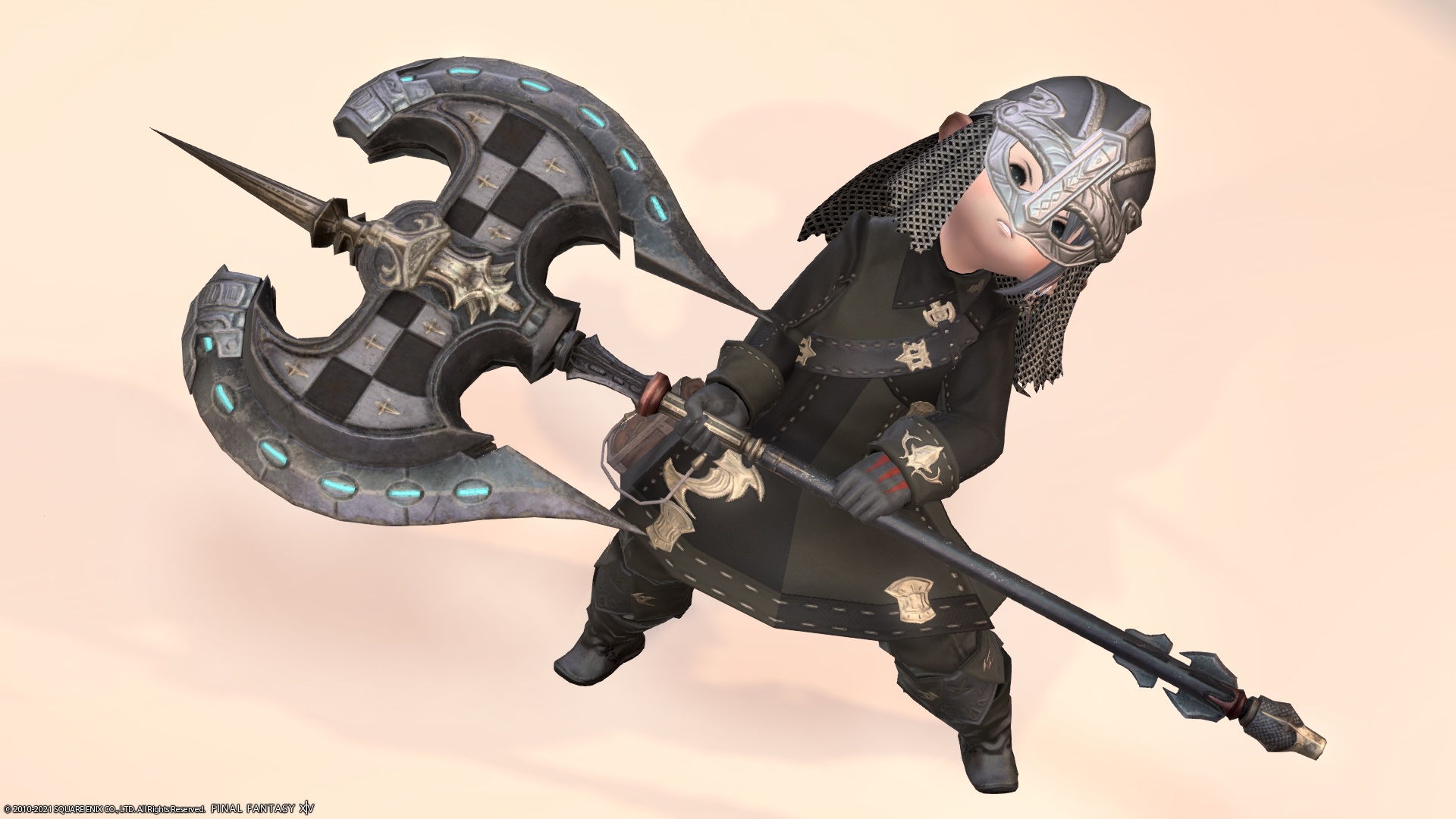 Whenever you wear black clothes, you always name it "black XX", the naming sense is too simple and useless.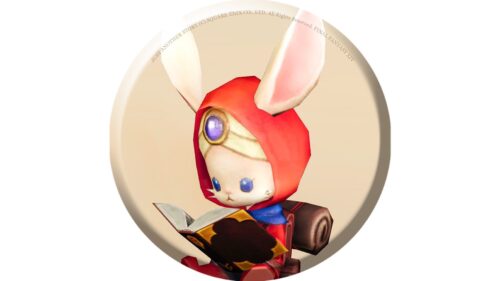 namingway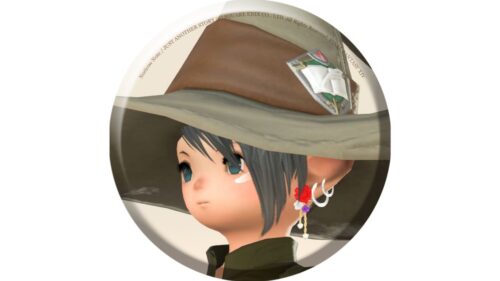 norirow
Hmm … By the way, Namingway is a "nickname" master, so think about it instead 💦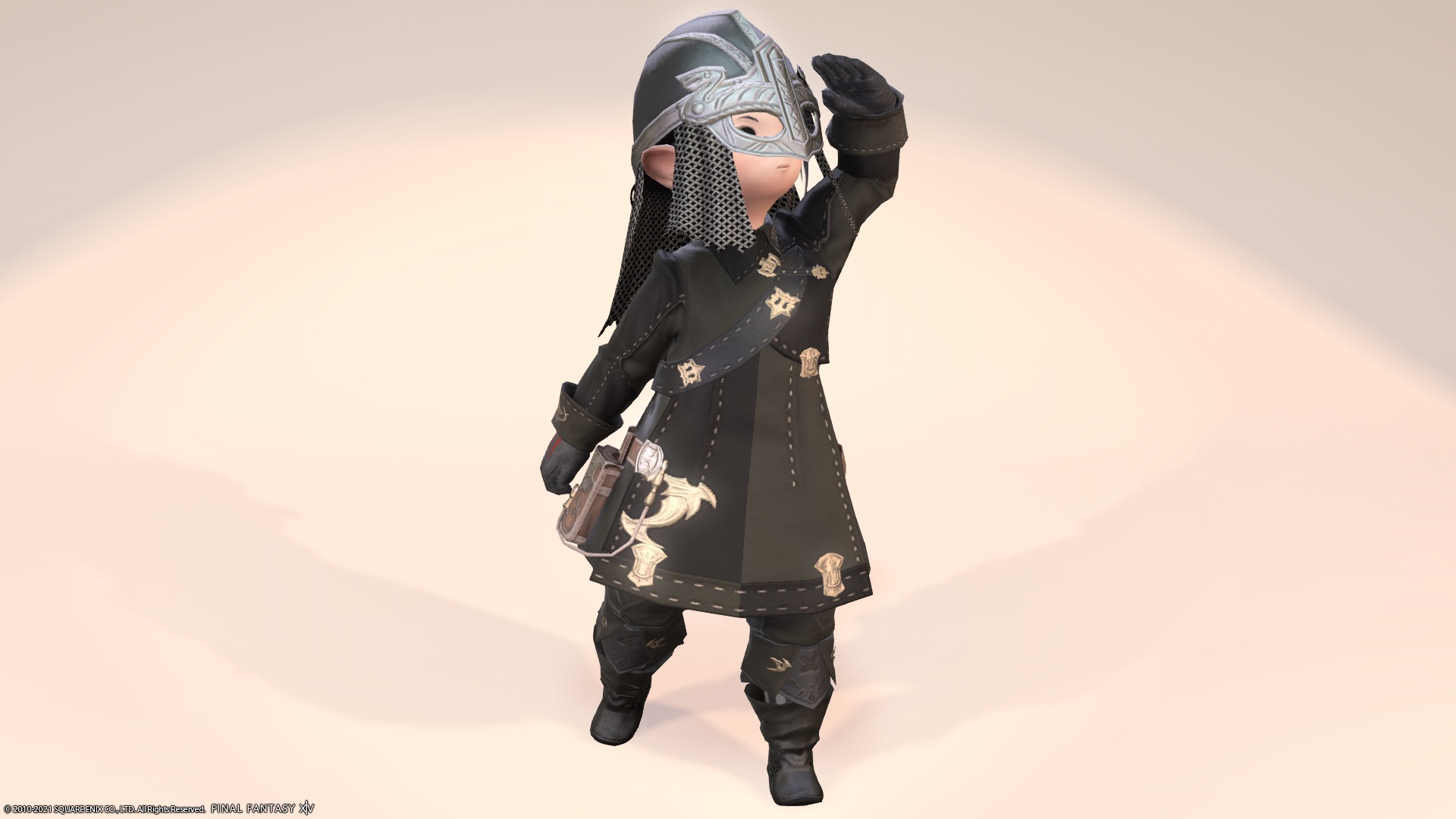 It 's expensive, but is it okay?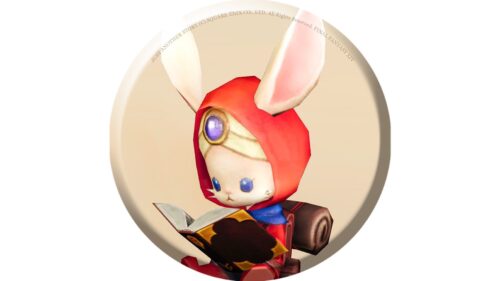 namingway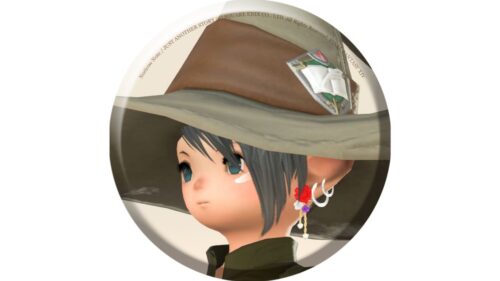 norirow
Uh, there is a charge! ?? 💦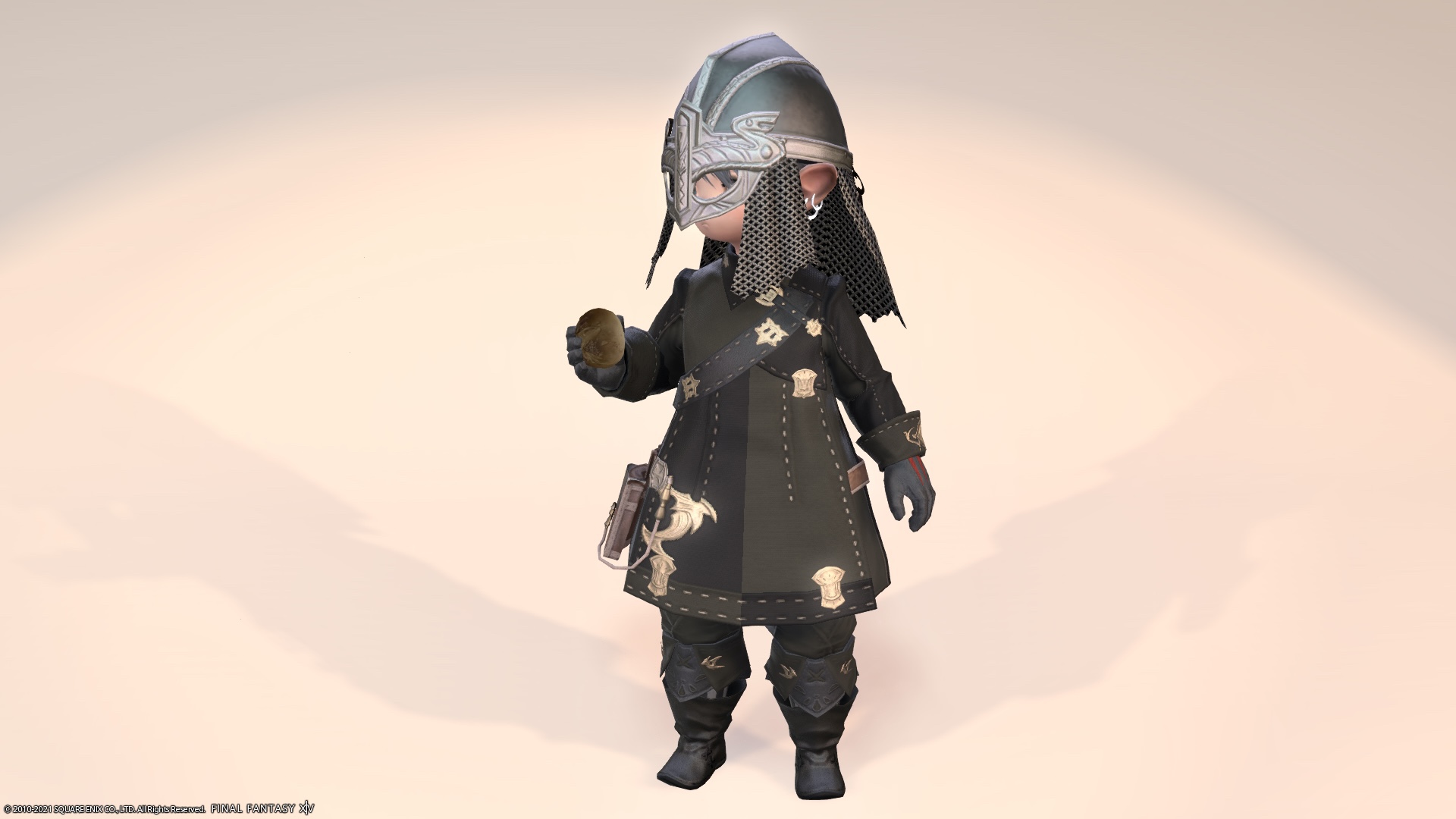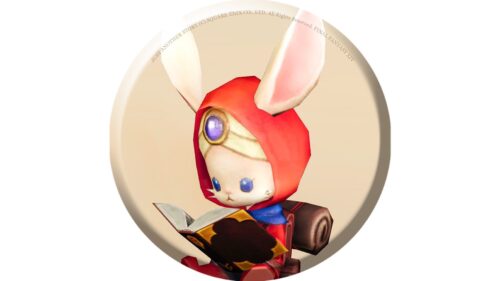 namingway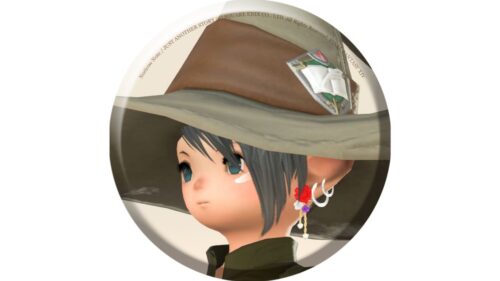 norirow
Wow, surprisingly bargain!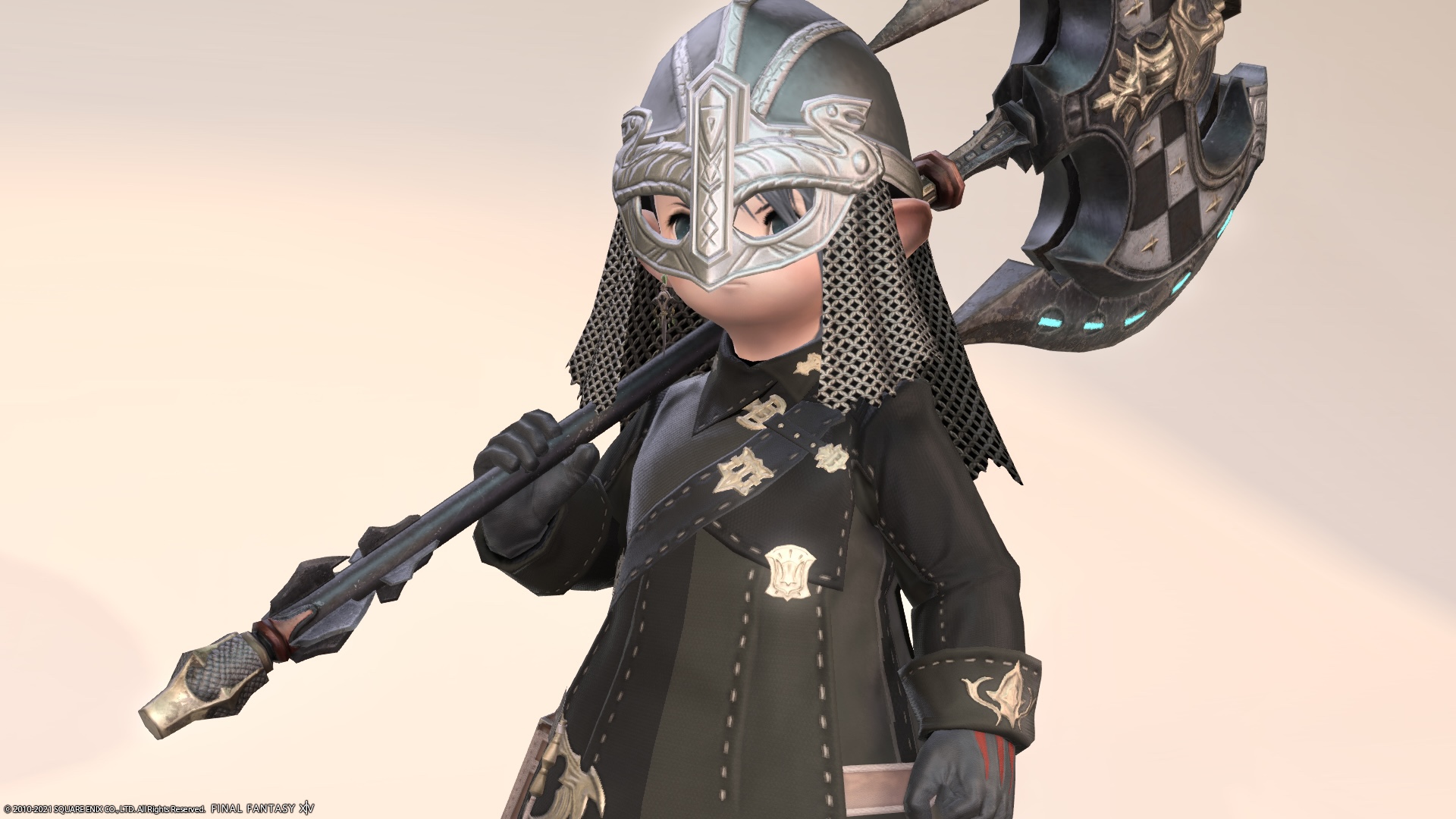 So, it was a record of my favorite "Black Soldier" Glamour.
▼ Please check the video for the movement of the fabric!
Related records