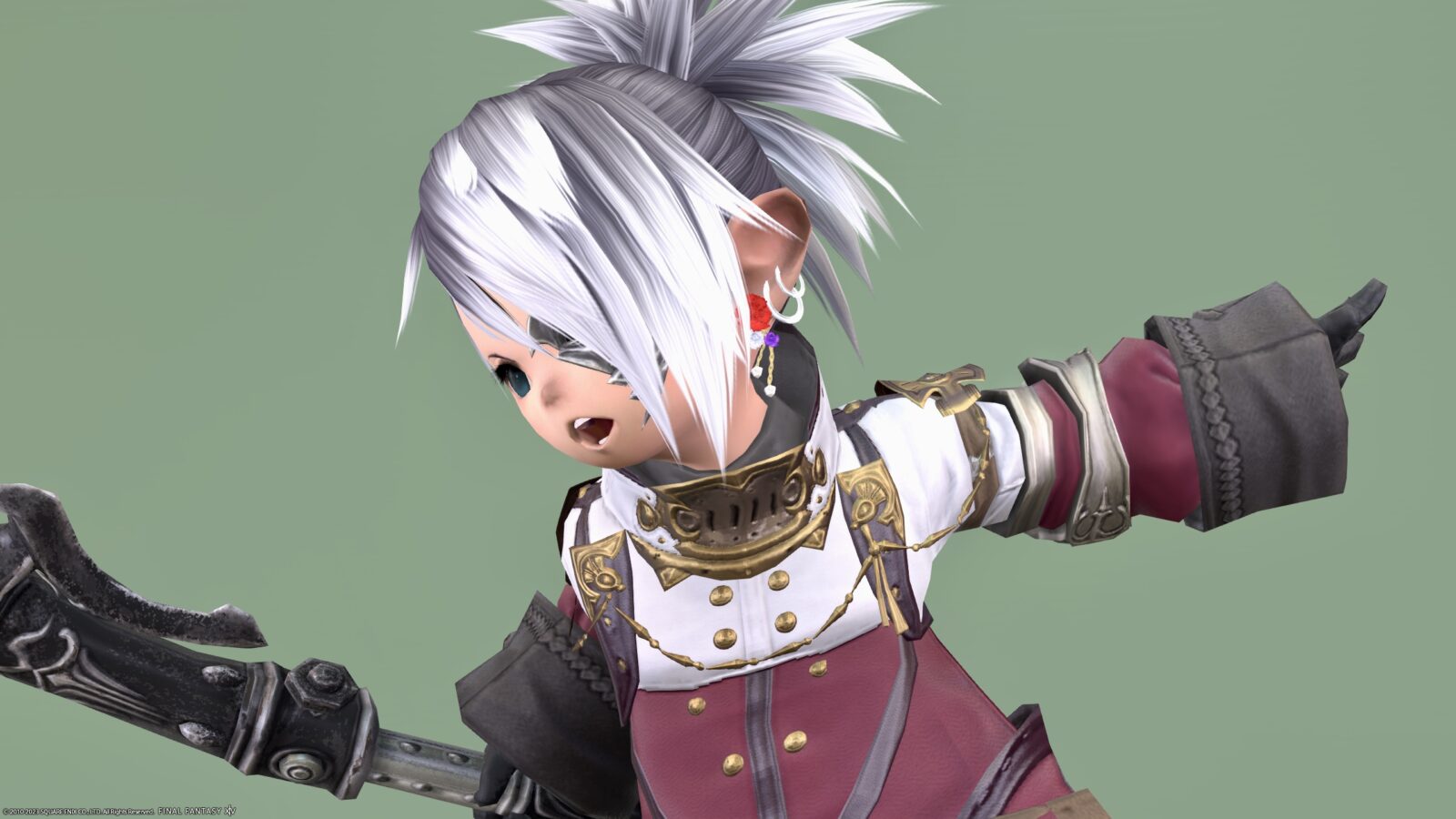 This is a recording of my favorite Mirapuri for Maiming.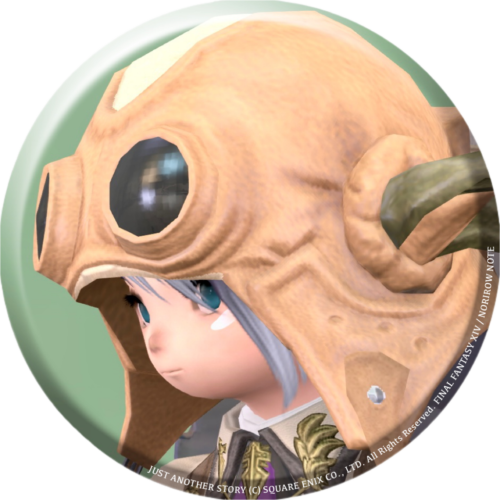 norirow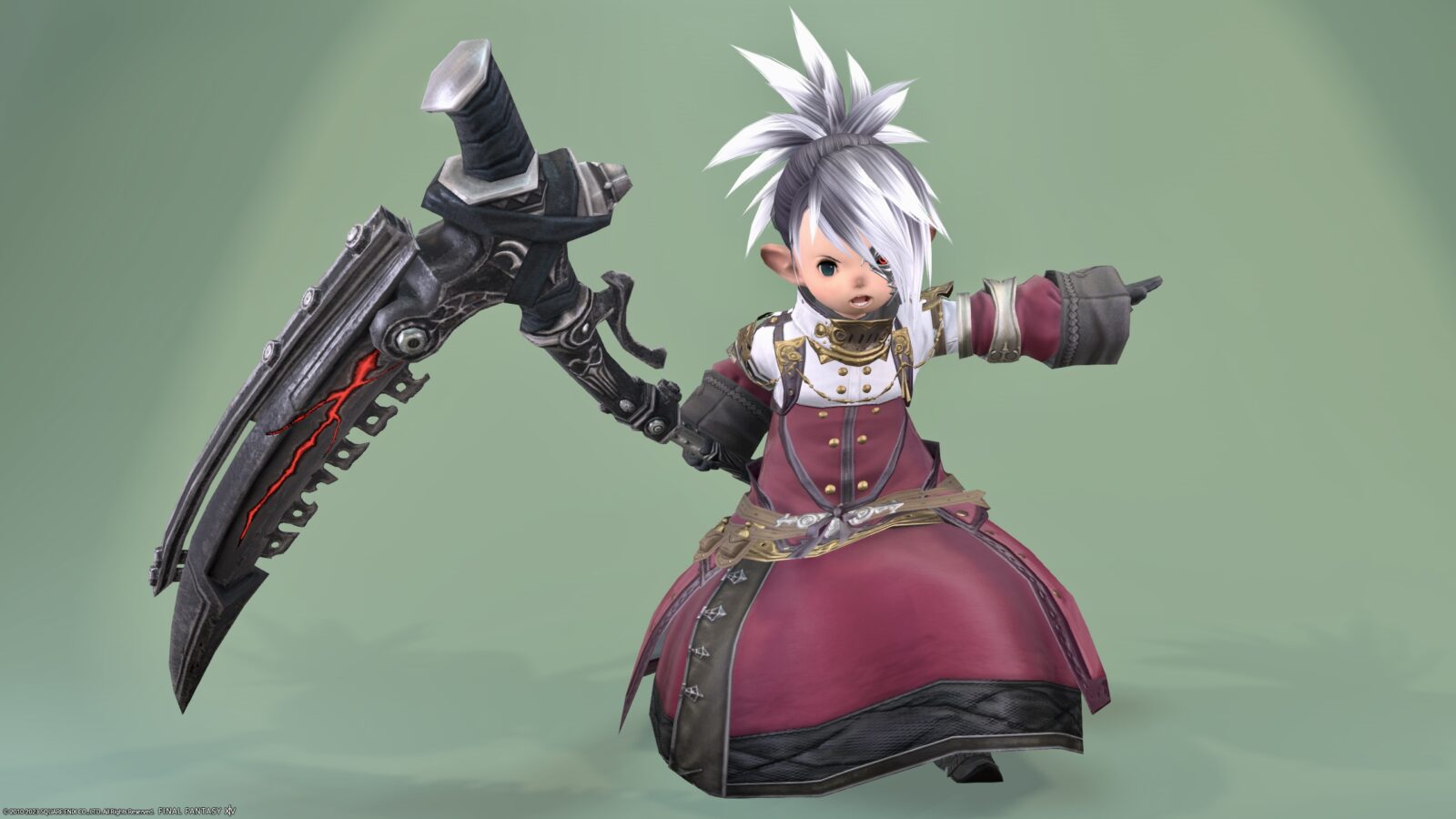 eh? What is Red Comet? No way, is it Gundam again …?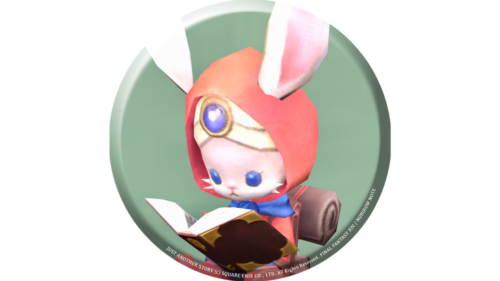 namingway
Coordination for this time
Here, the torso and leg equipment are dyed with Rolanberry Red.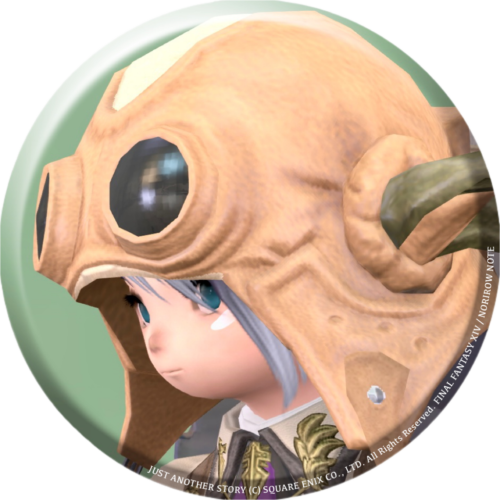 norirow
Skallic Coat, if you look closely, doesn't it look like a pilot suit?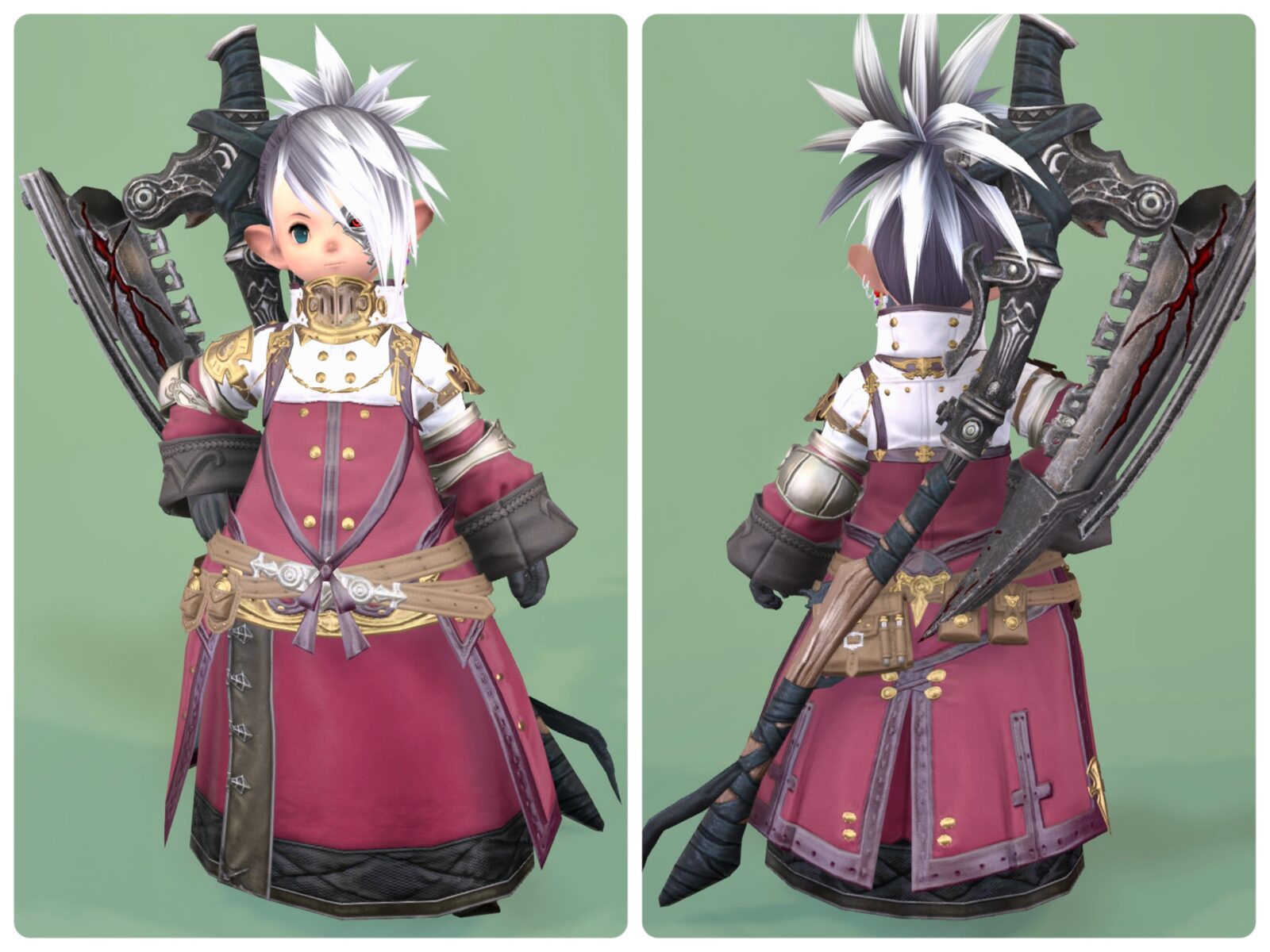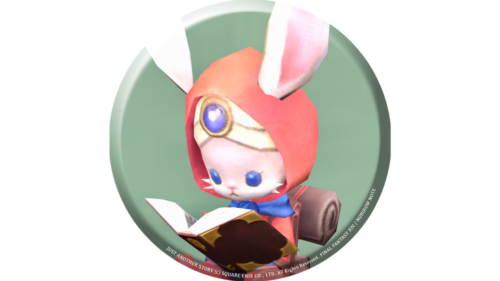 namingway
The head equipment is equipped with the A Realm Reborn tribal quest completion reward "Sable Death Mask".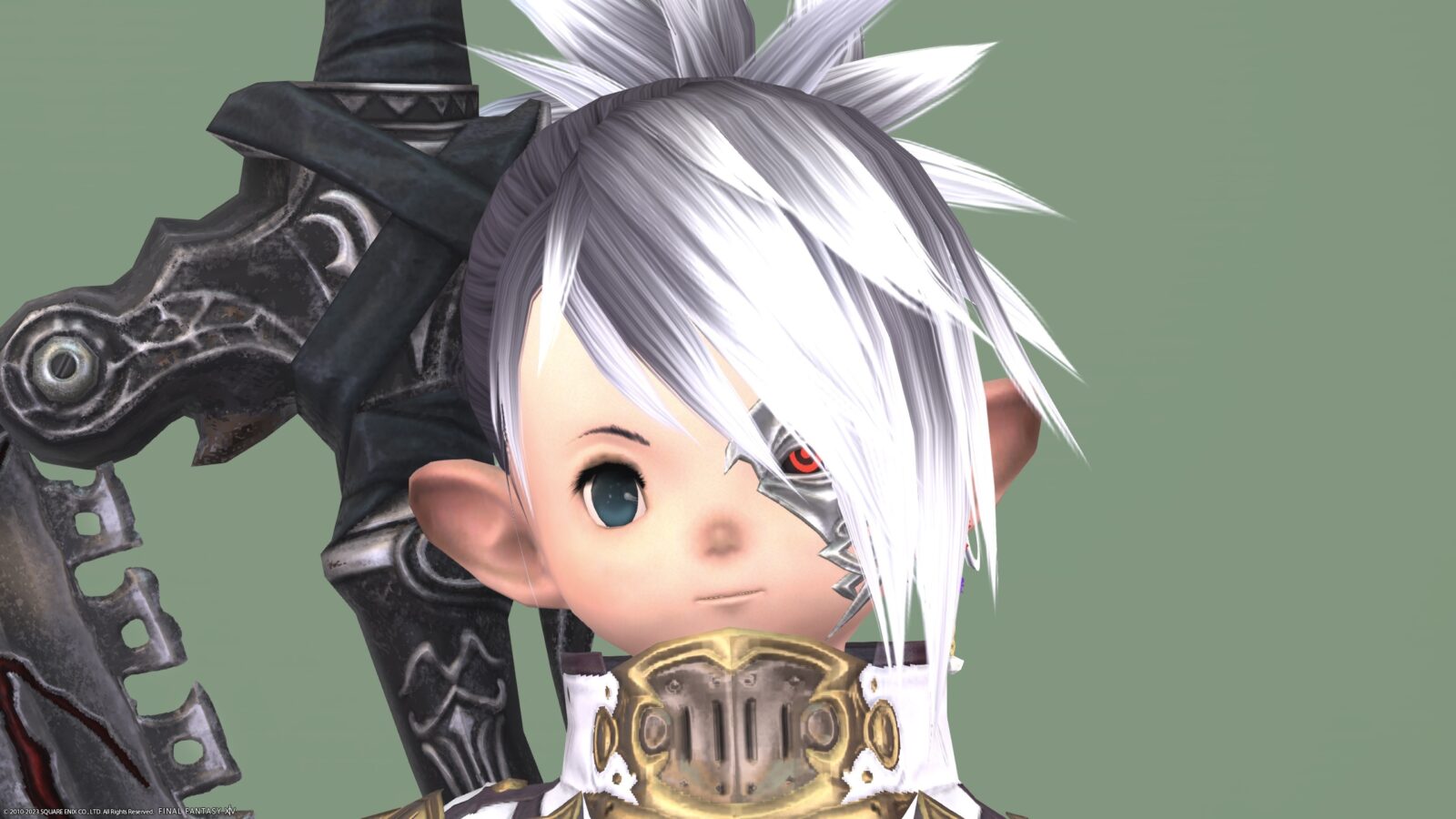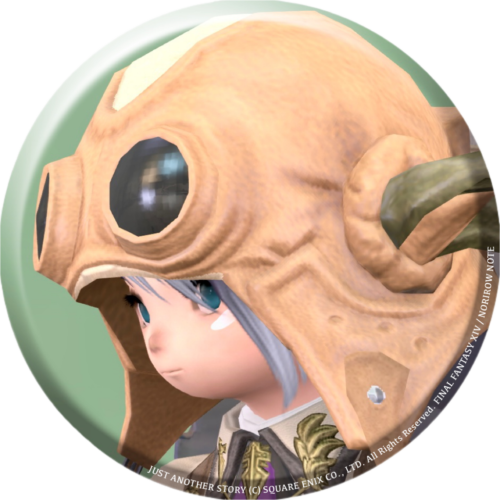 norirow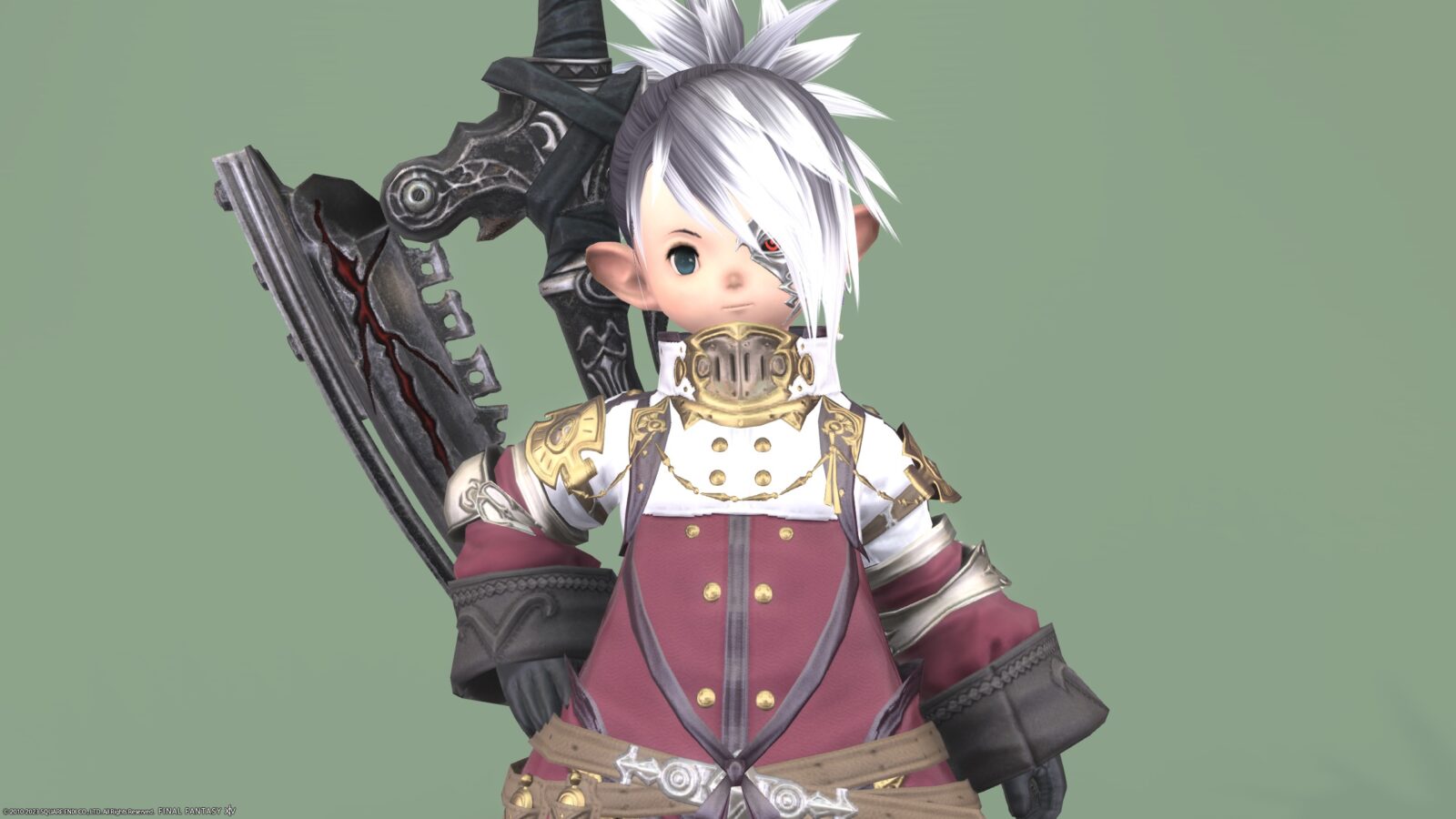 It's a complete "Chunibyo"…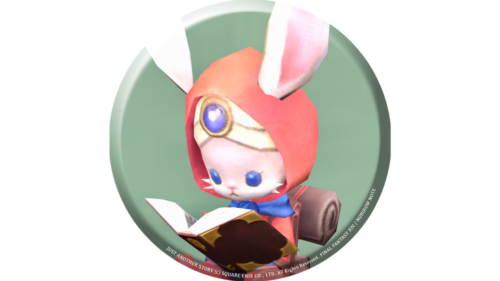 namingway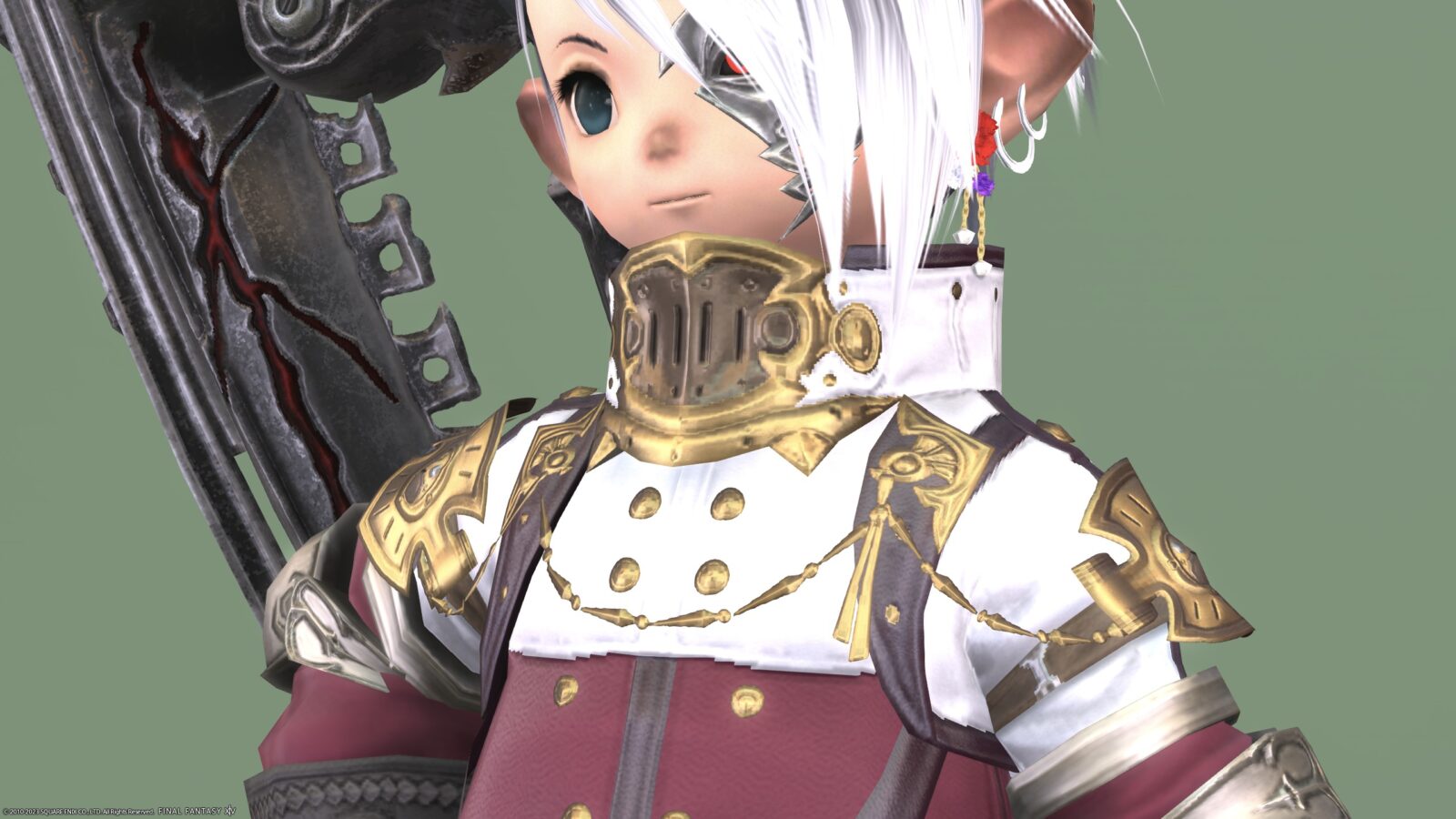 And on the arm is equipped with Agrias equipment "Ivalician Royal Knight's Gloves" that can be obtained at The Orbonne Monastery.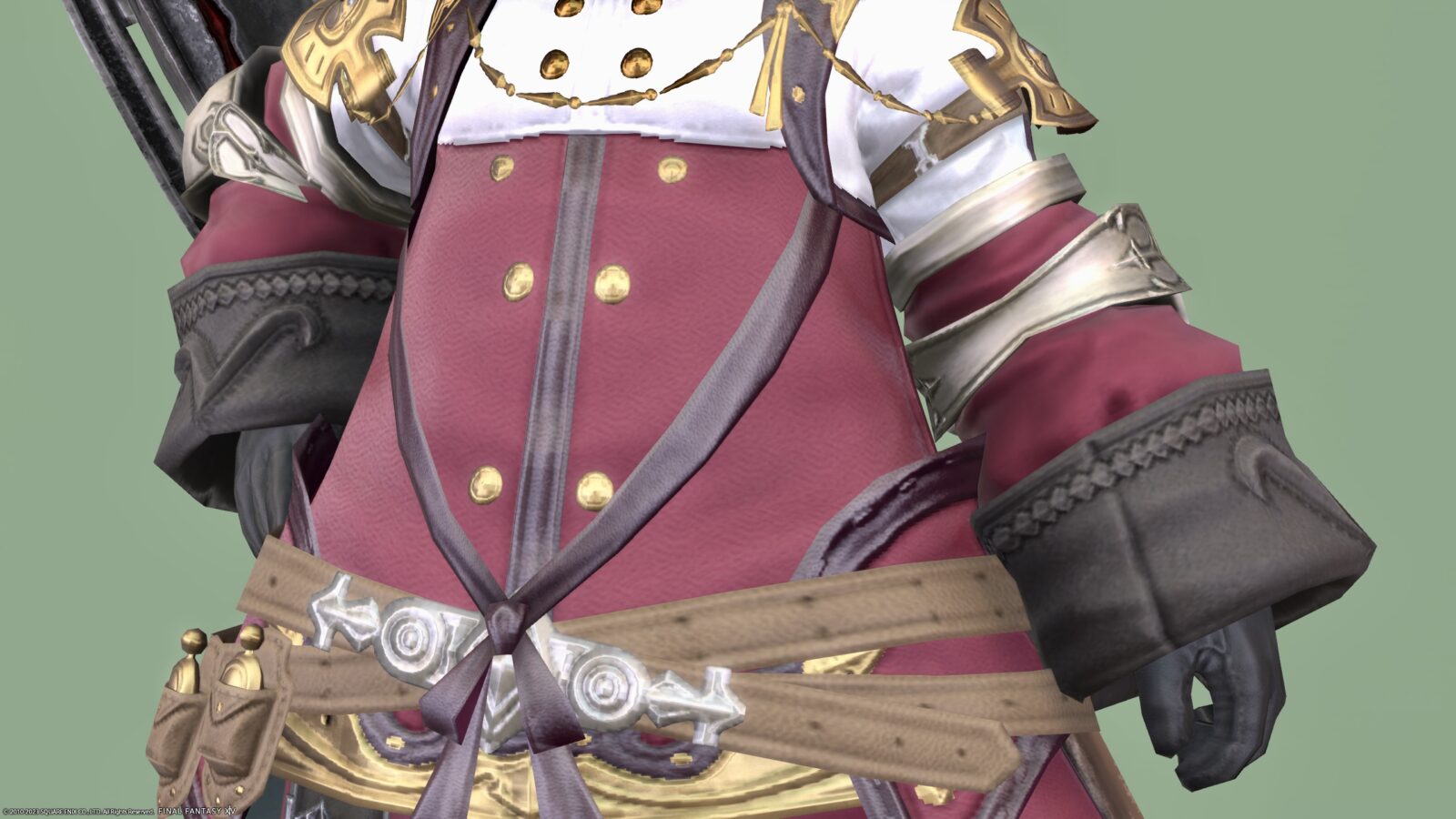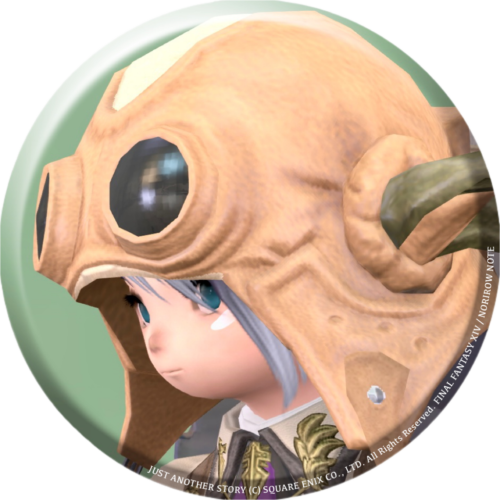 norirow
In the first place, I dyed my whole body Rolanberry Red because I wanted to make use of this arm equipment. Then I just happened to feel like a "Red Comet" and I was happy!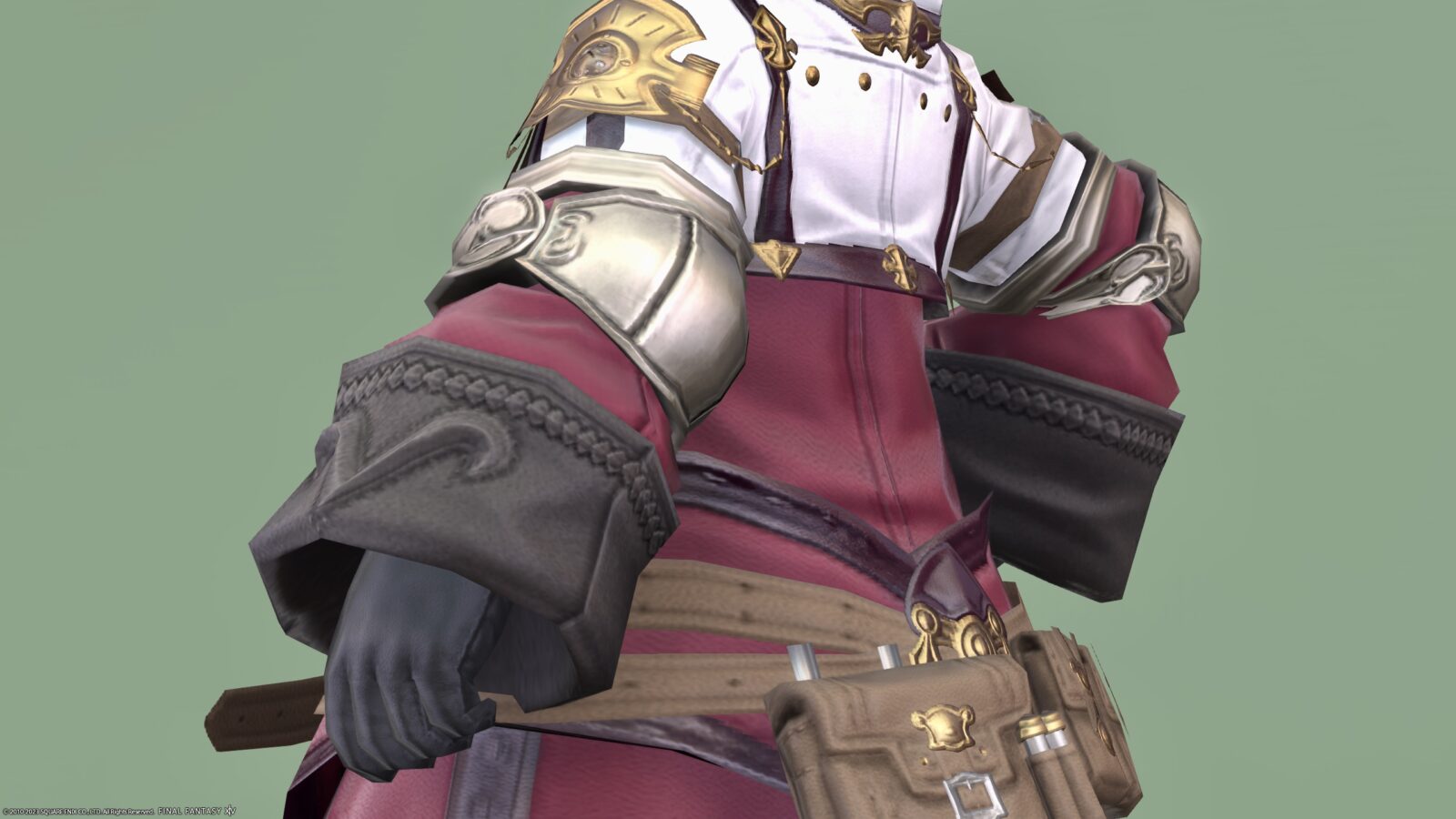 Norirow-san who is infinitely "Chuni thought"…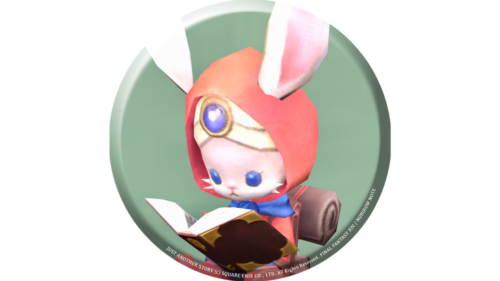 namingway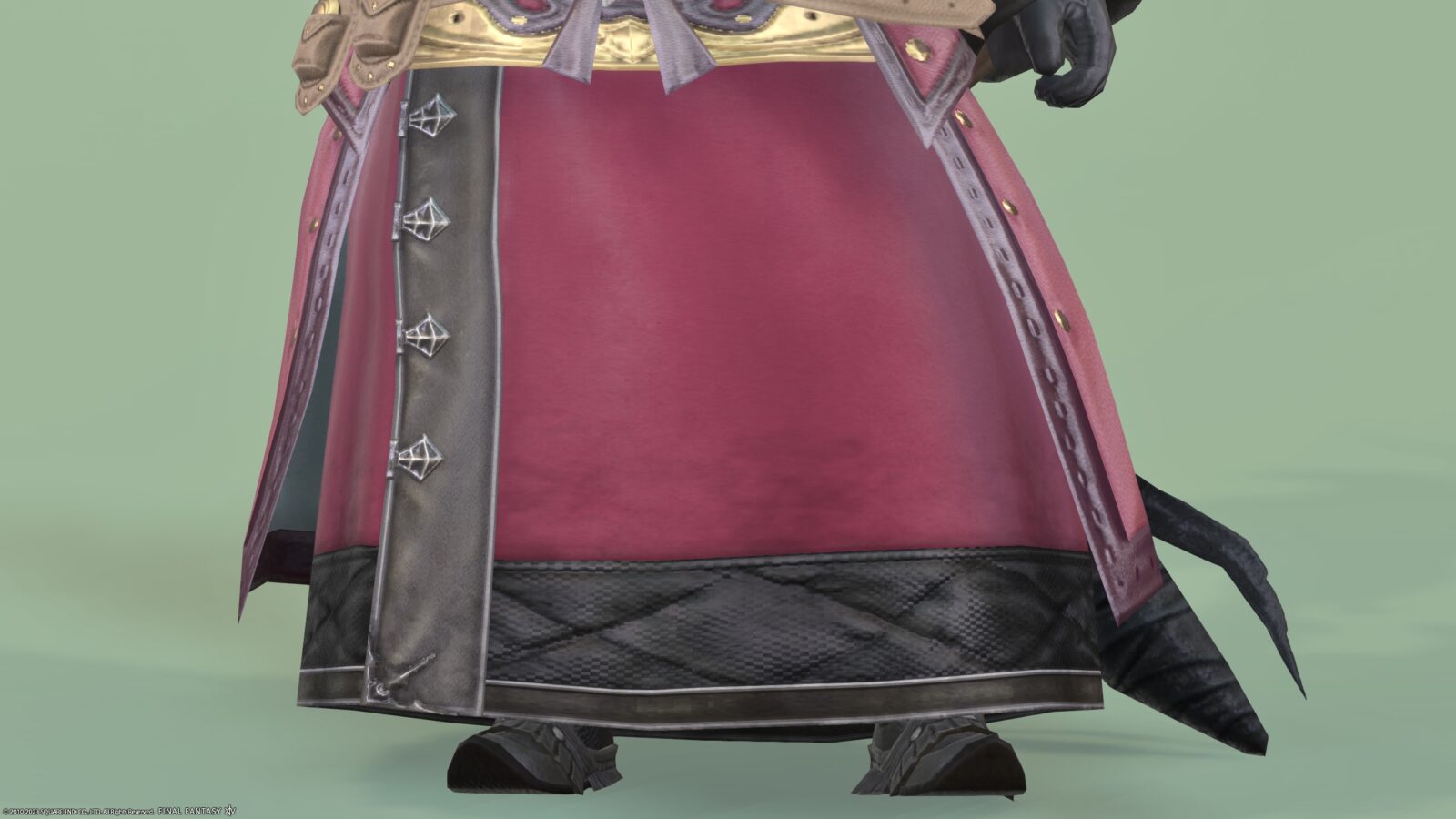 Skallic Coat, I really like this waist bag.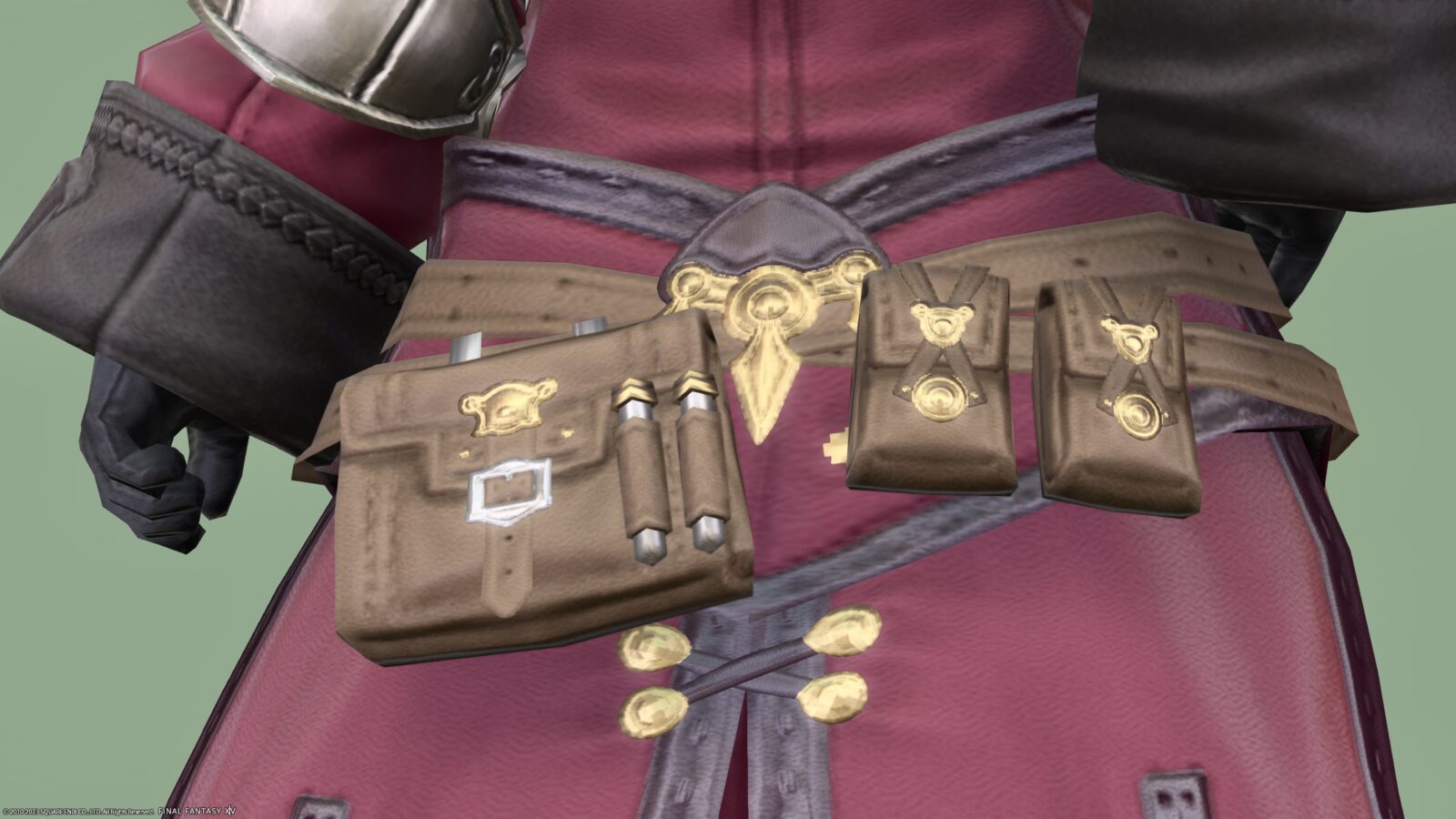 I tried to have a "Hellhound Scythe" for Reaper as a weapon.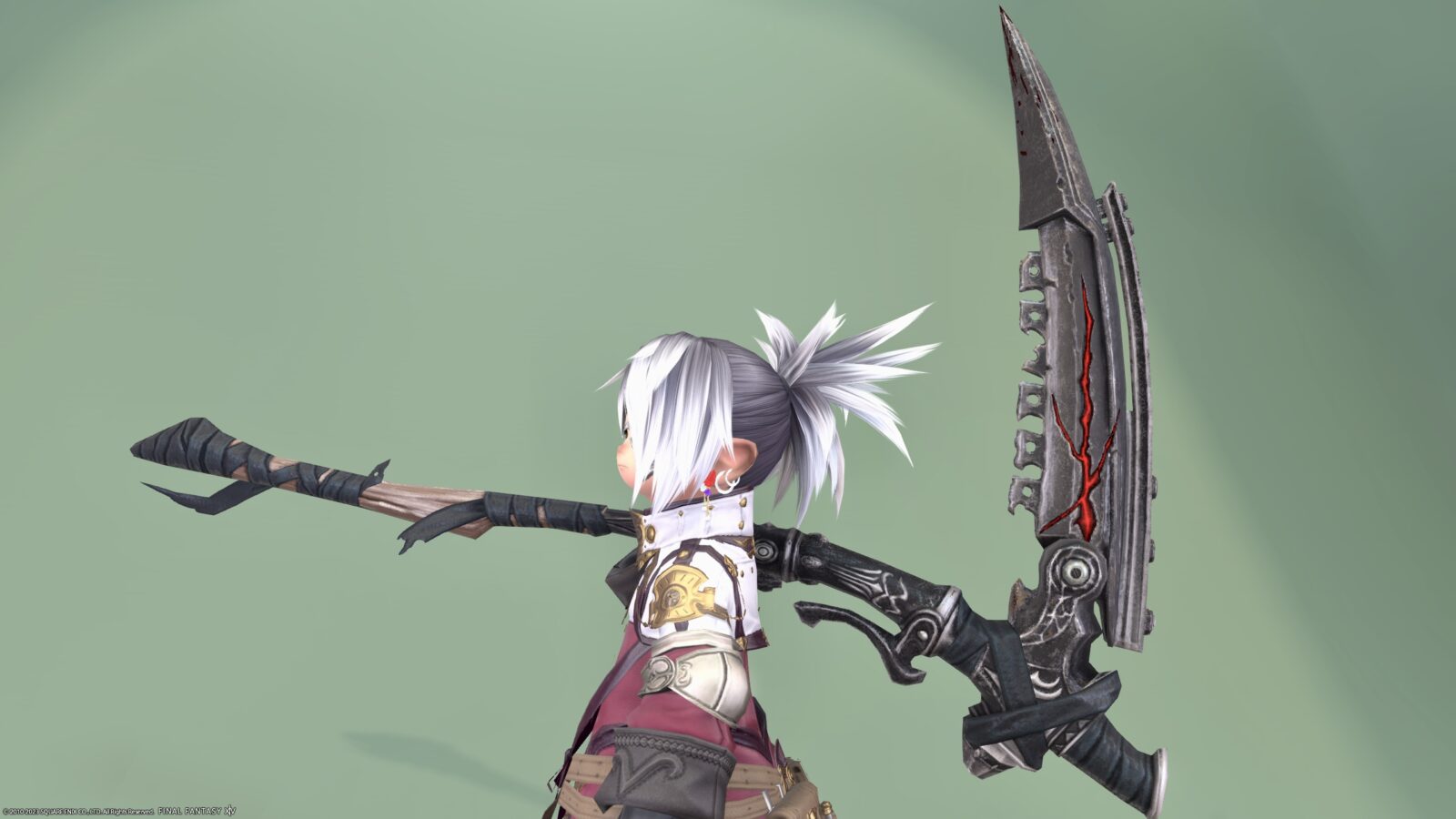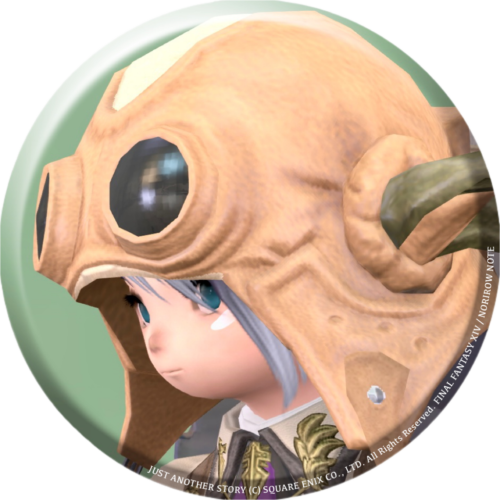 norirow
This scythe is my favorite recently!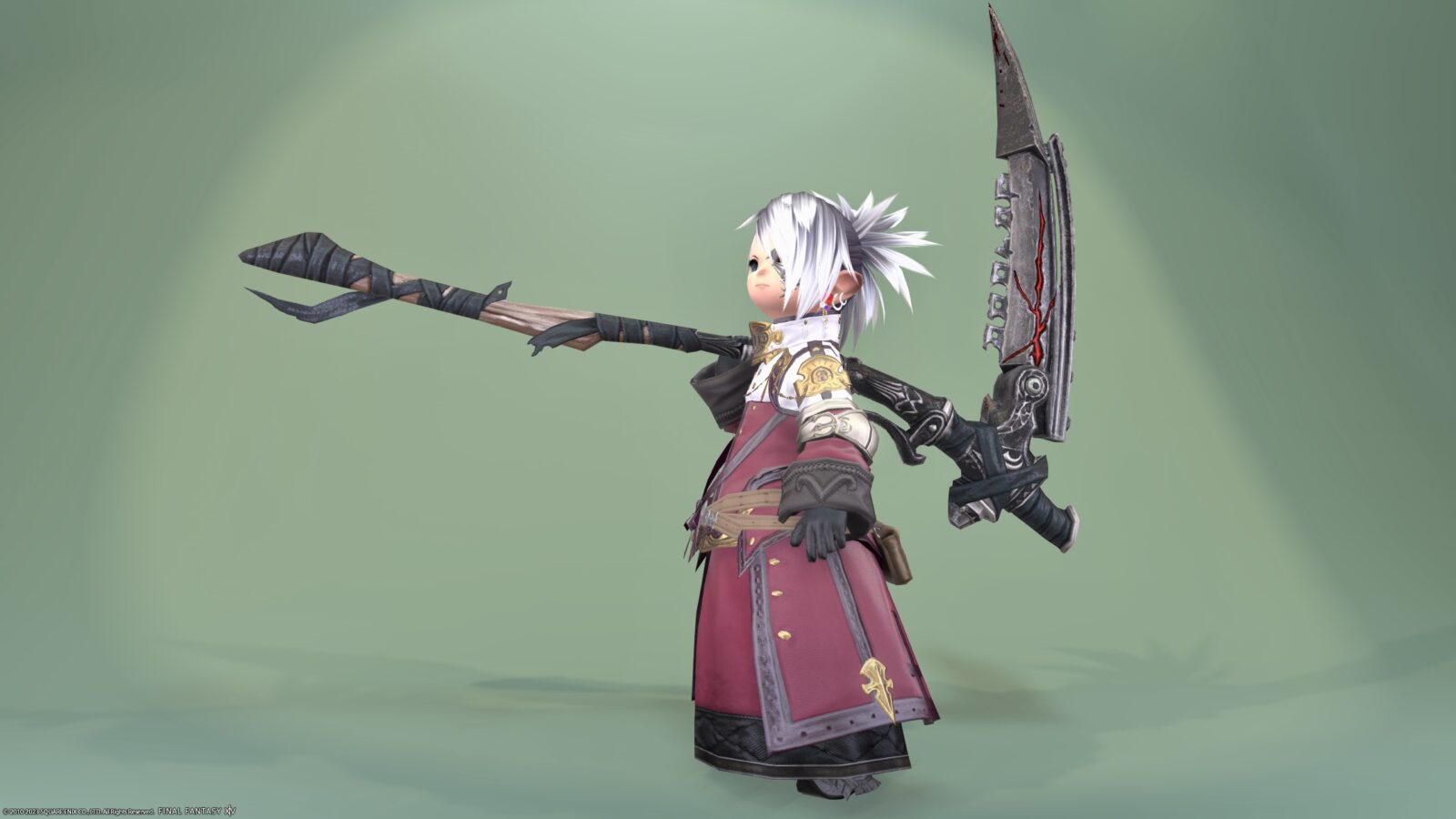 It's not too big, so it's easy to handle.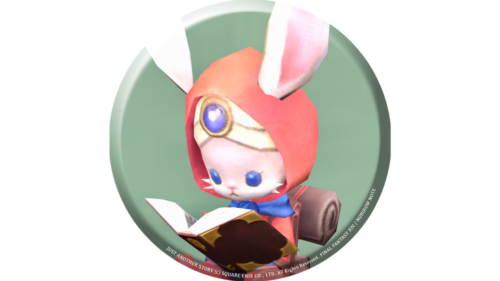 namingway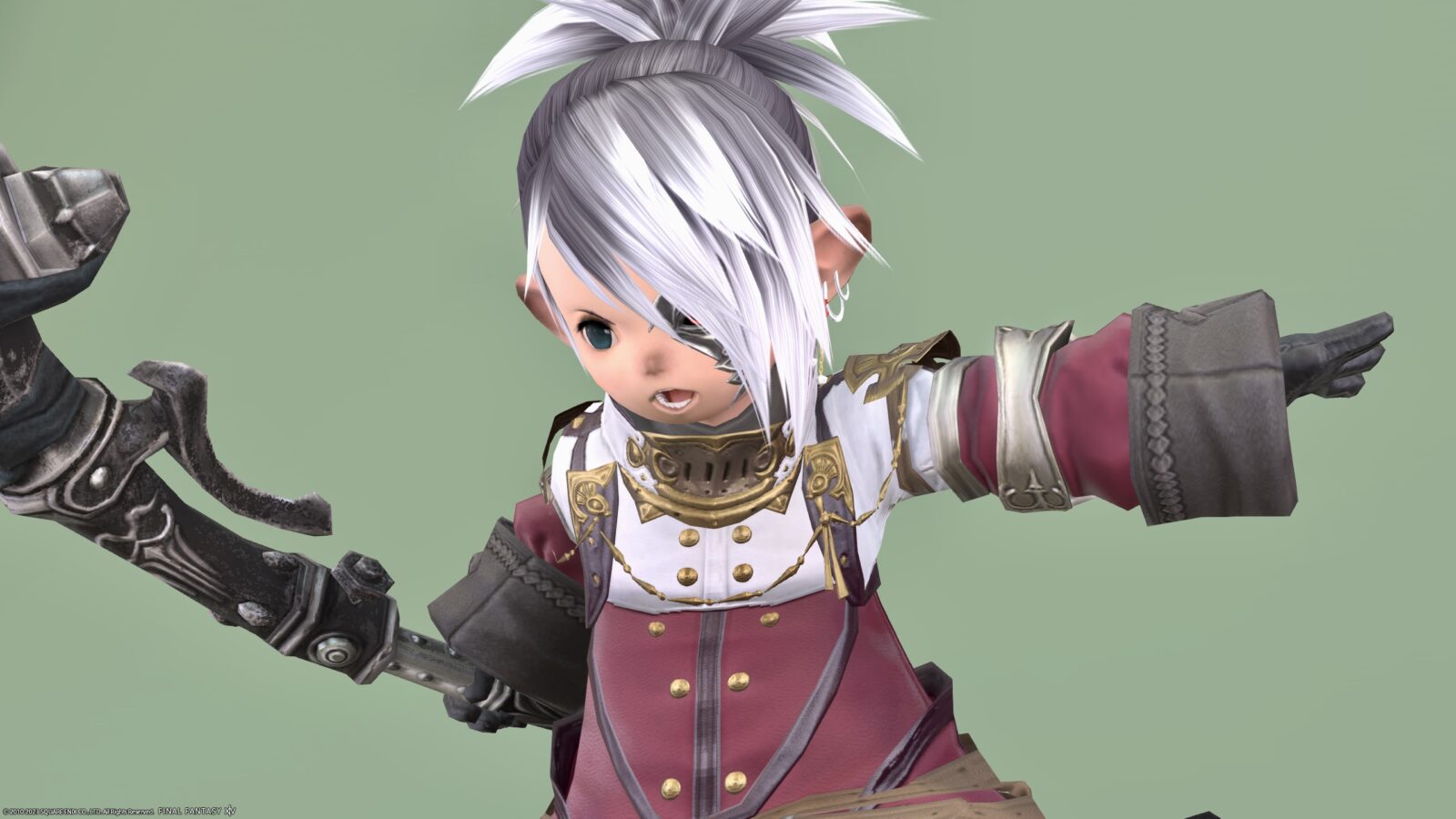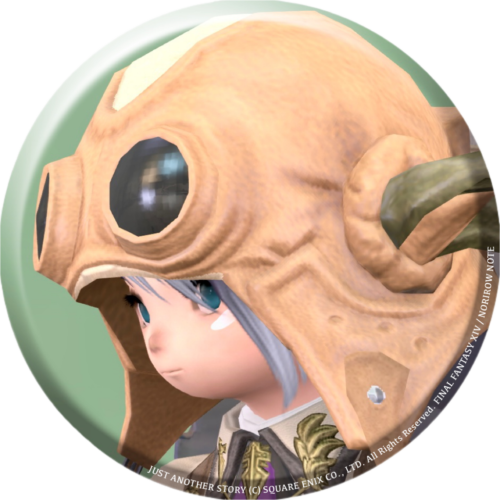 norirow
That's also true, but I really like the slightly curved handle, the part wrapped in a bandage, and the part that glows red!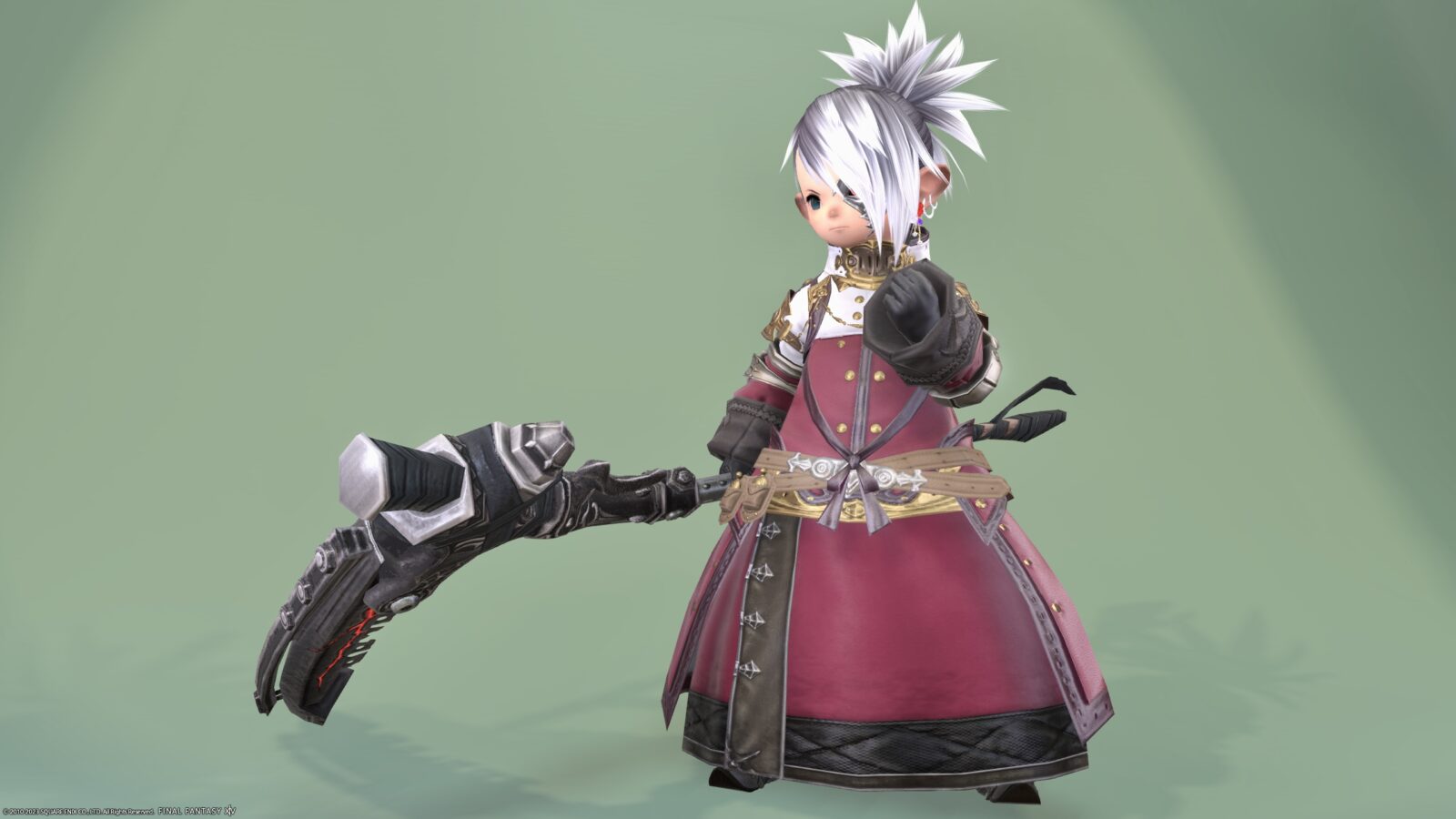 It was a very "Chunibyou" idea…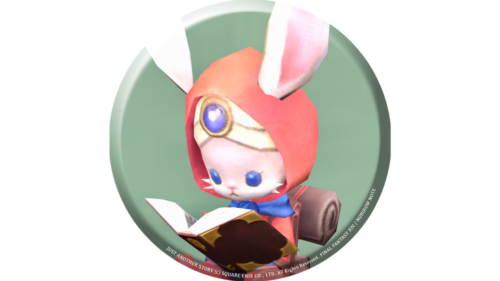 namingway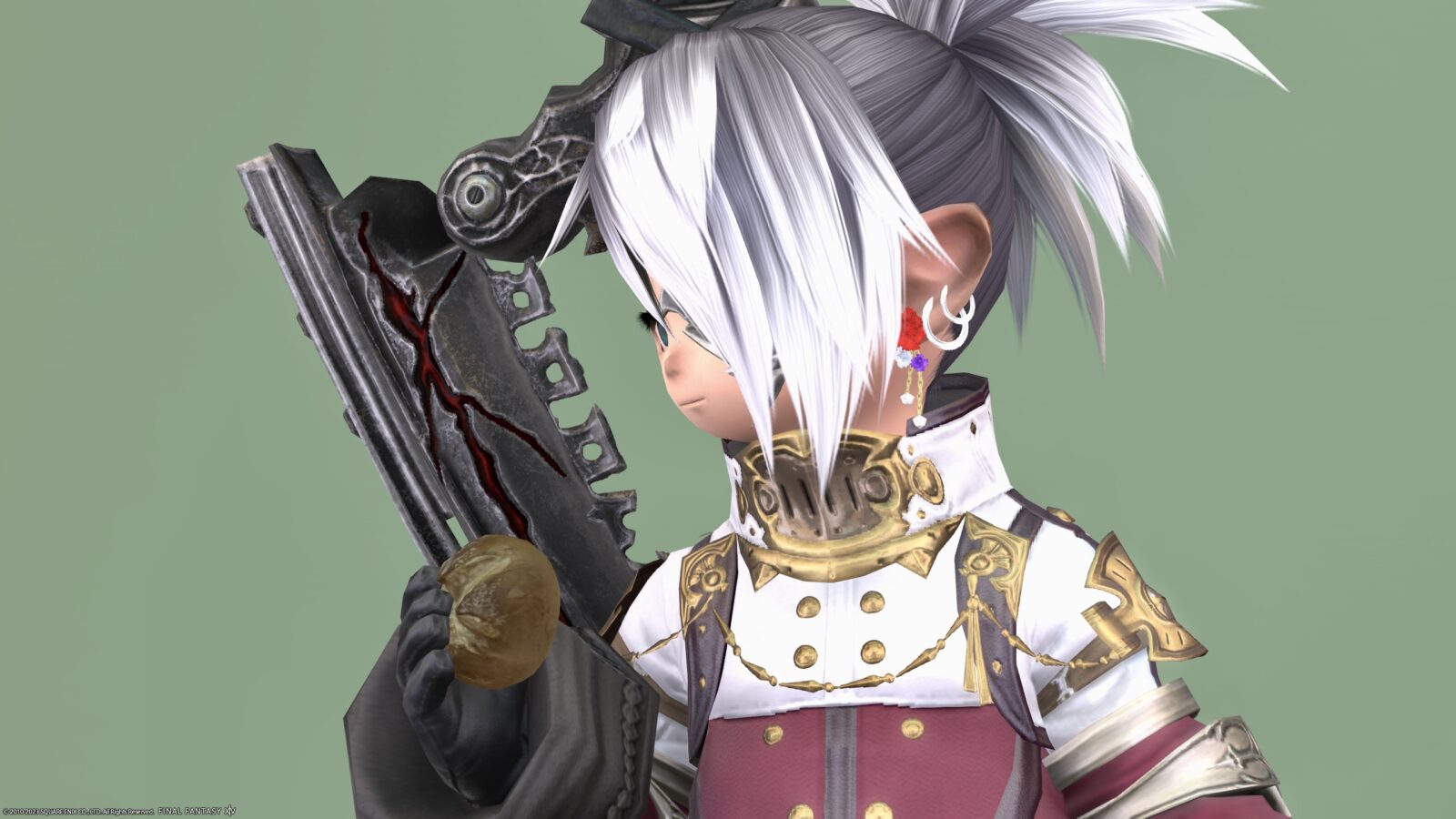 ▼ I recorded a video of the movement!
So, that's it for my favorite Glamor recordings for Maiming.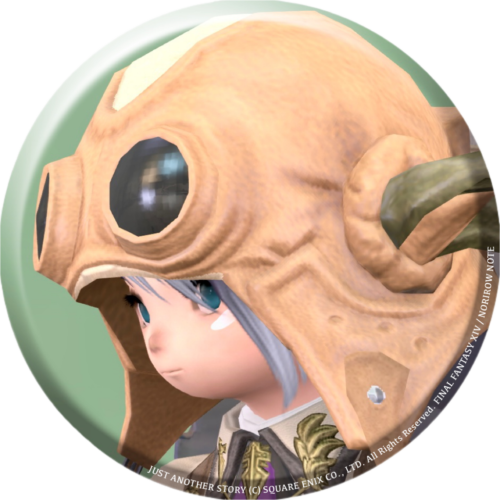 norirow
Now I define myself as a vessel!
♦♦♦
Related record