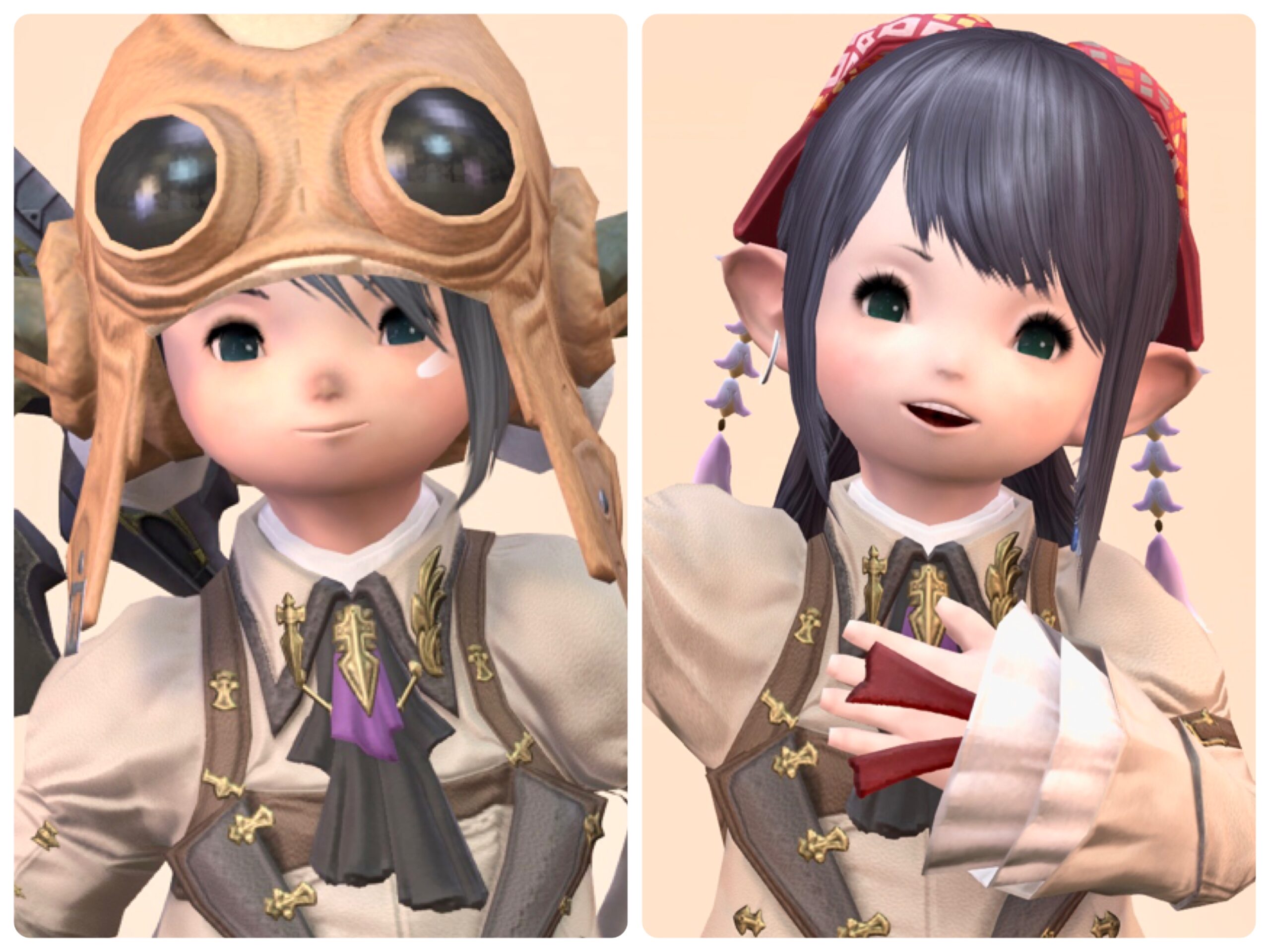 This is a record of Norirow-san and Noriko-chan trying to match a little steam-like costume.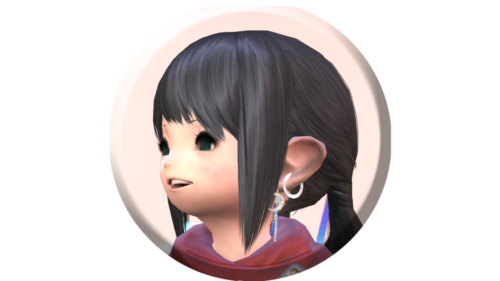 noriko
I tried to get closer to my brother's usual clothes!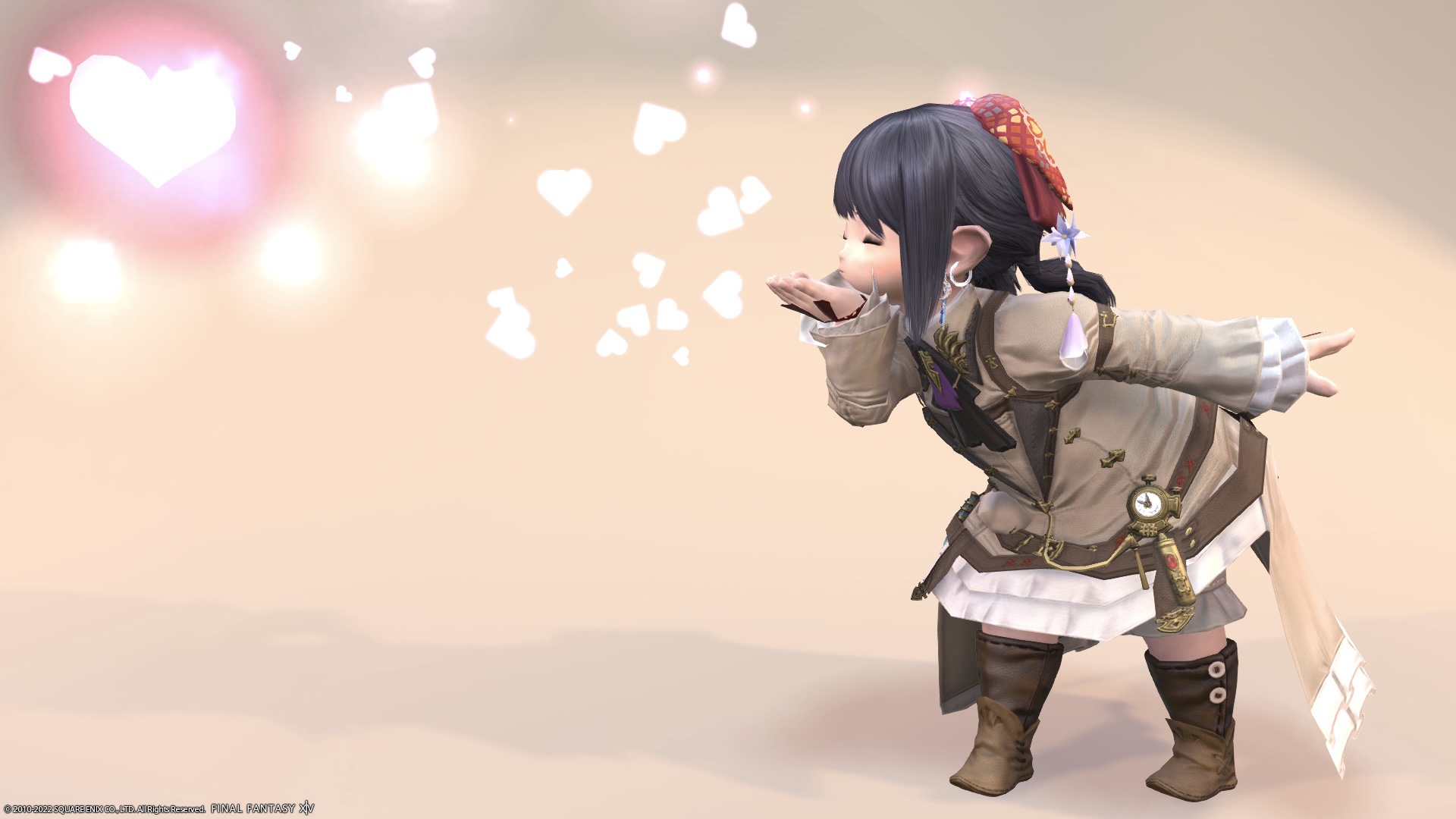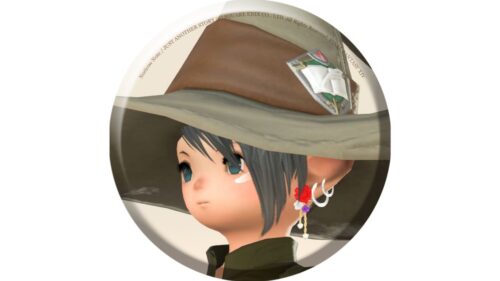 norirow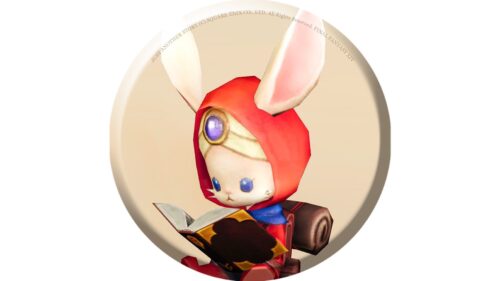 namingway
It's a good brother and sister …
Both of them are dressed in costumes that can be worn for all jobs.
Norirow's costume
Noriko-chan costume
Actually, the only thing that is the same is the torso equipment, but it looks the same because it is dyed in the same color …?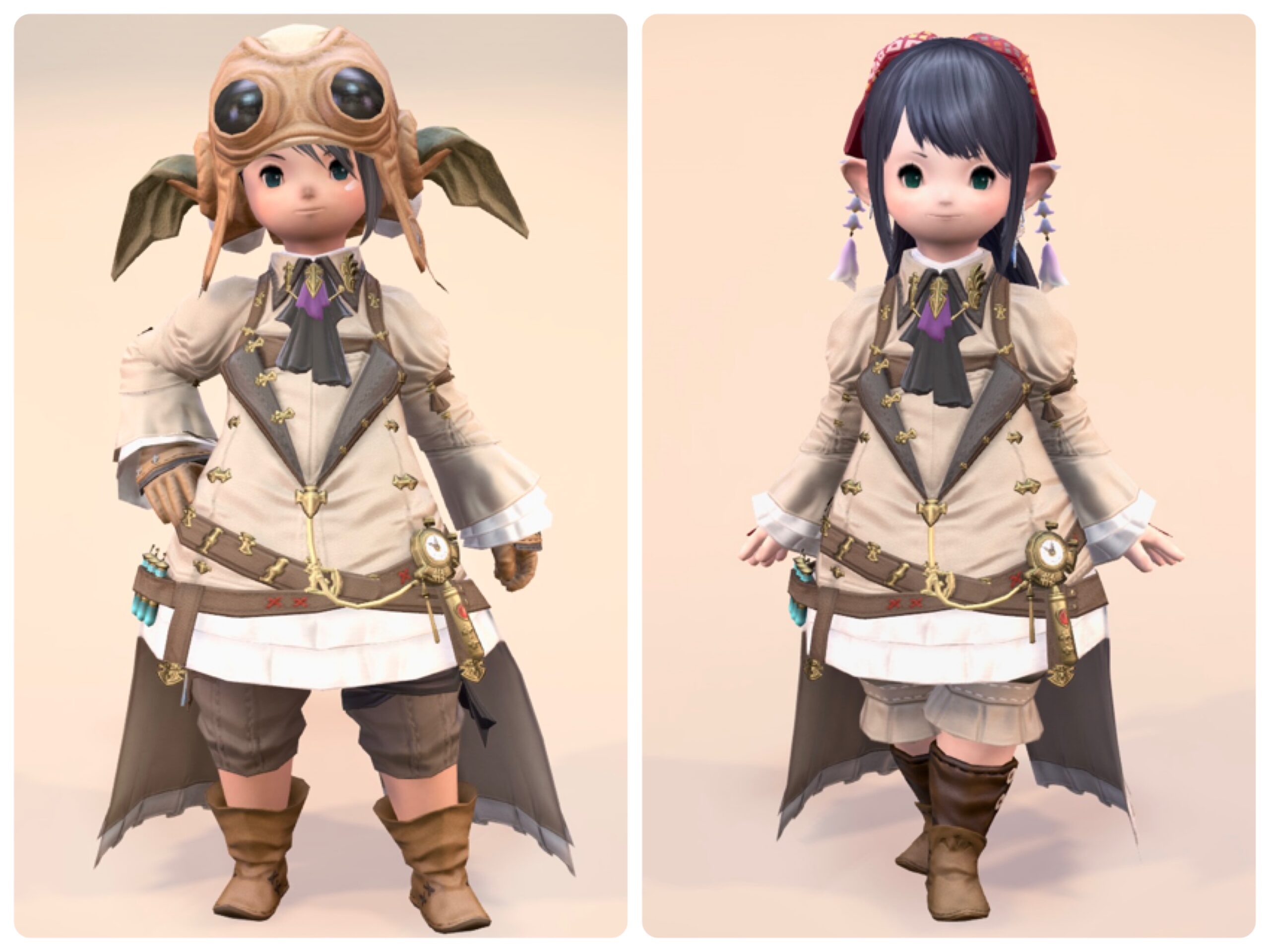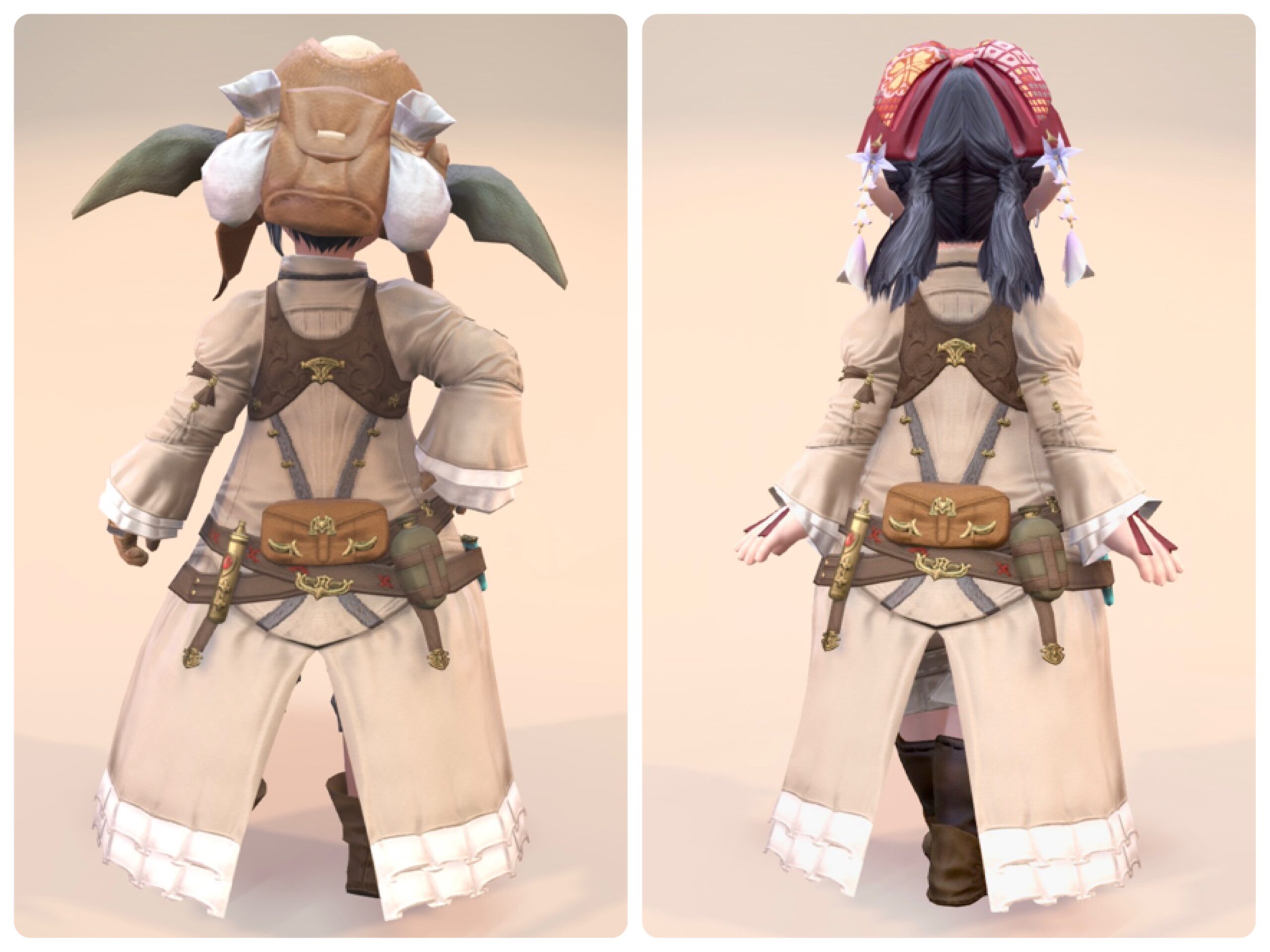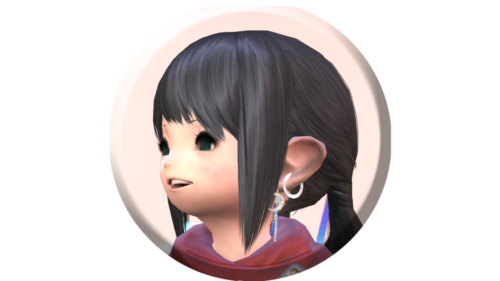 noriko
My brother always wears this strange hat.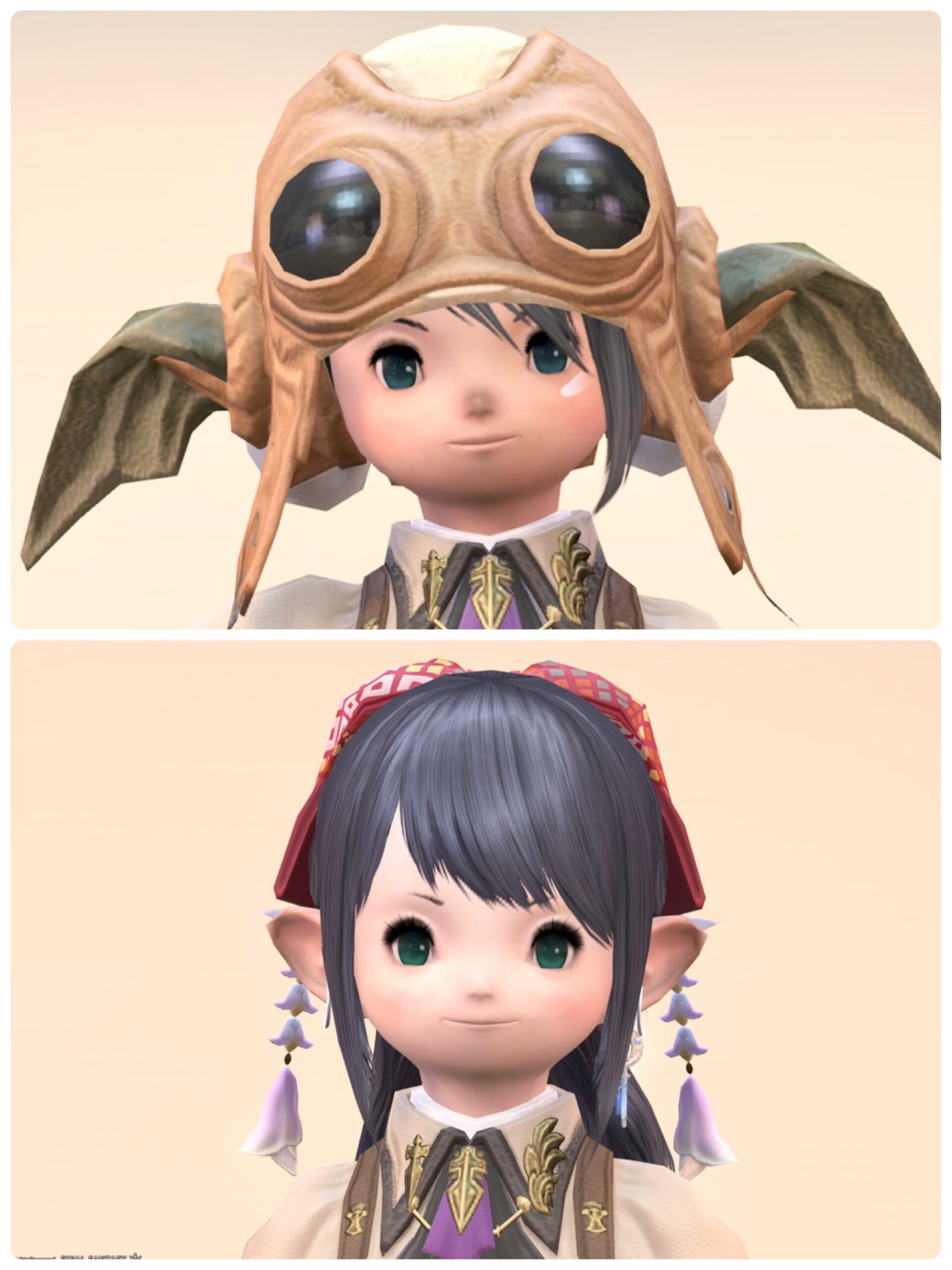 eh! This looks like a flying cap and looks cool! ?? 💦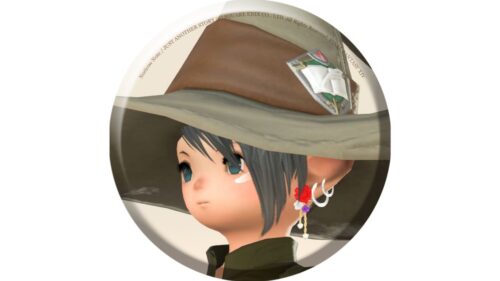 norirow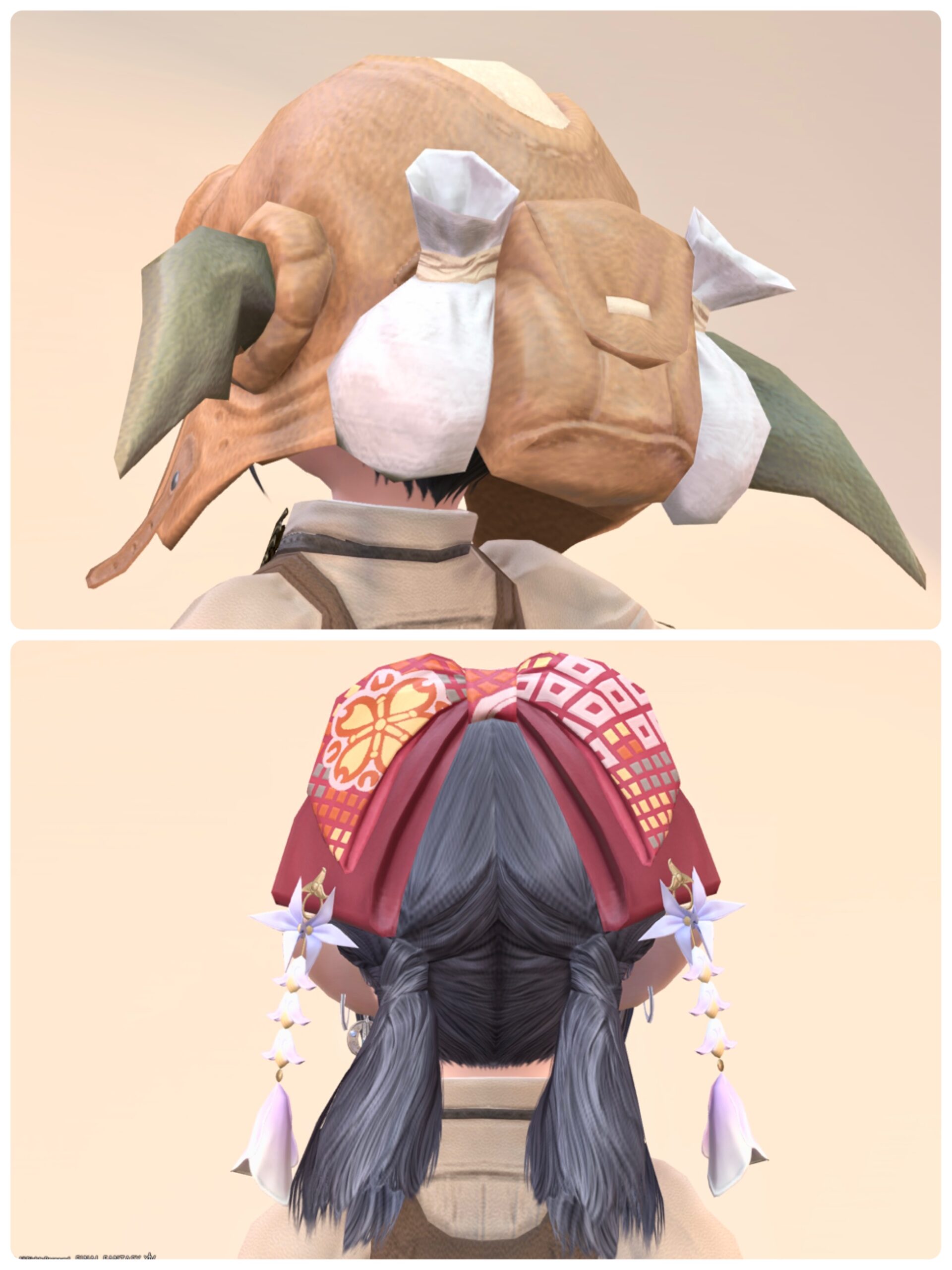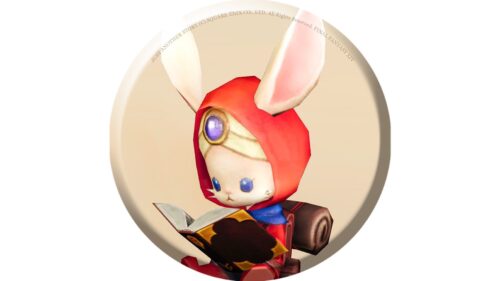 namingway
Well, if you don't show the nose parts, it's pretty.
And their favorite "Replica Sky Pirate's Coat of Casting" is a little steampunk-style costume. The purple ribbon is a cute point.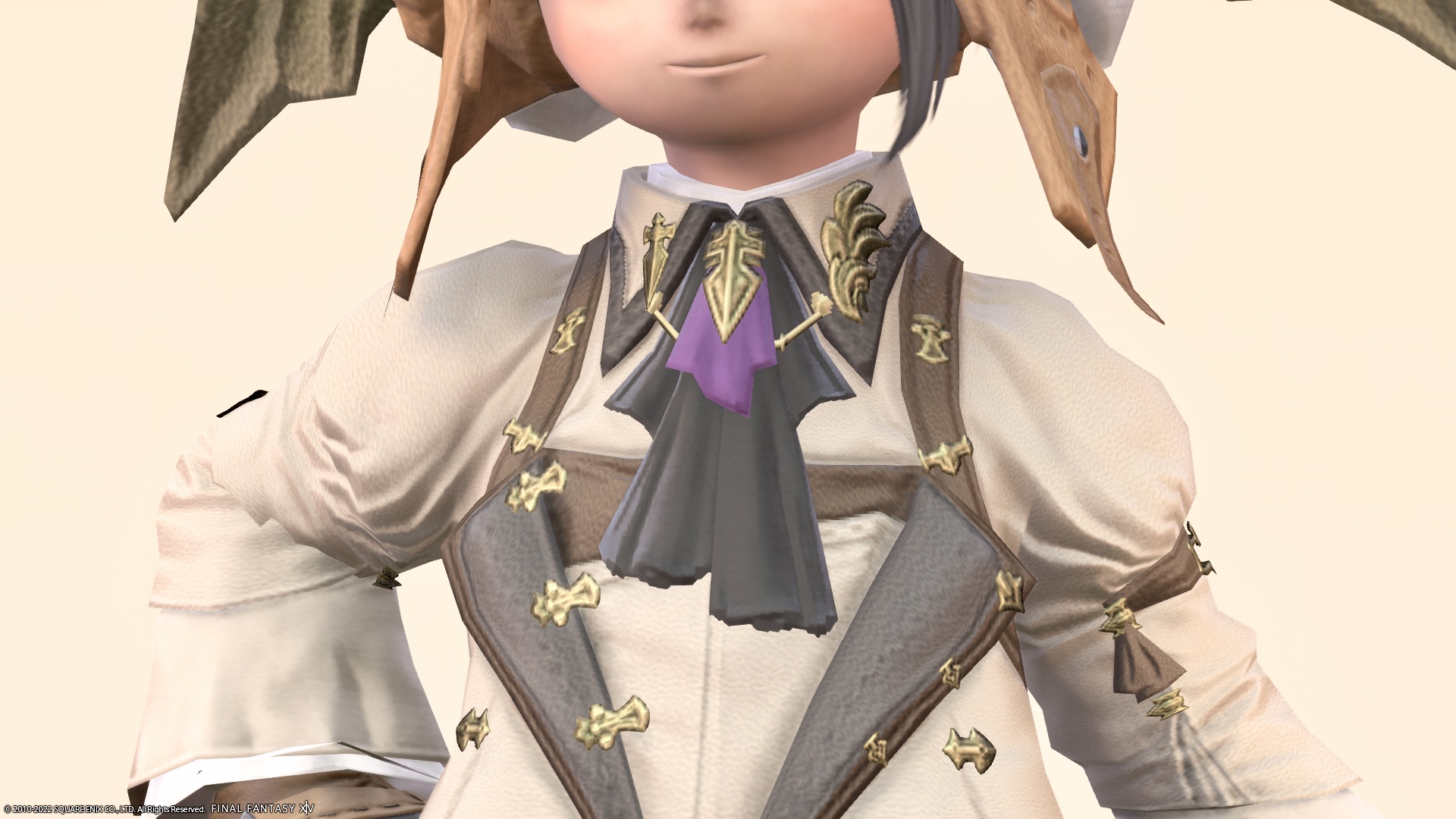 The air pressure gauge and flask (bullet?) Around the waist are cool!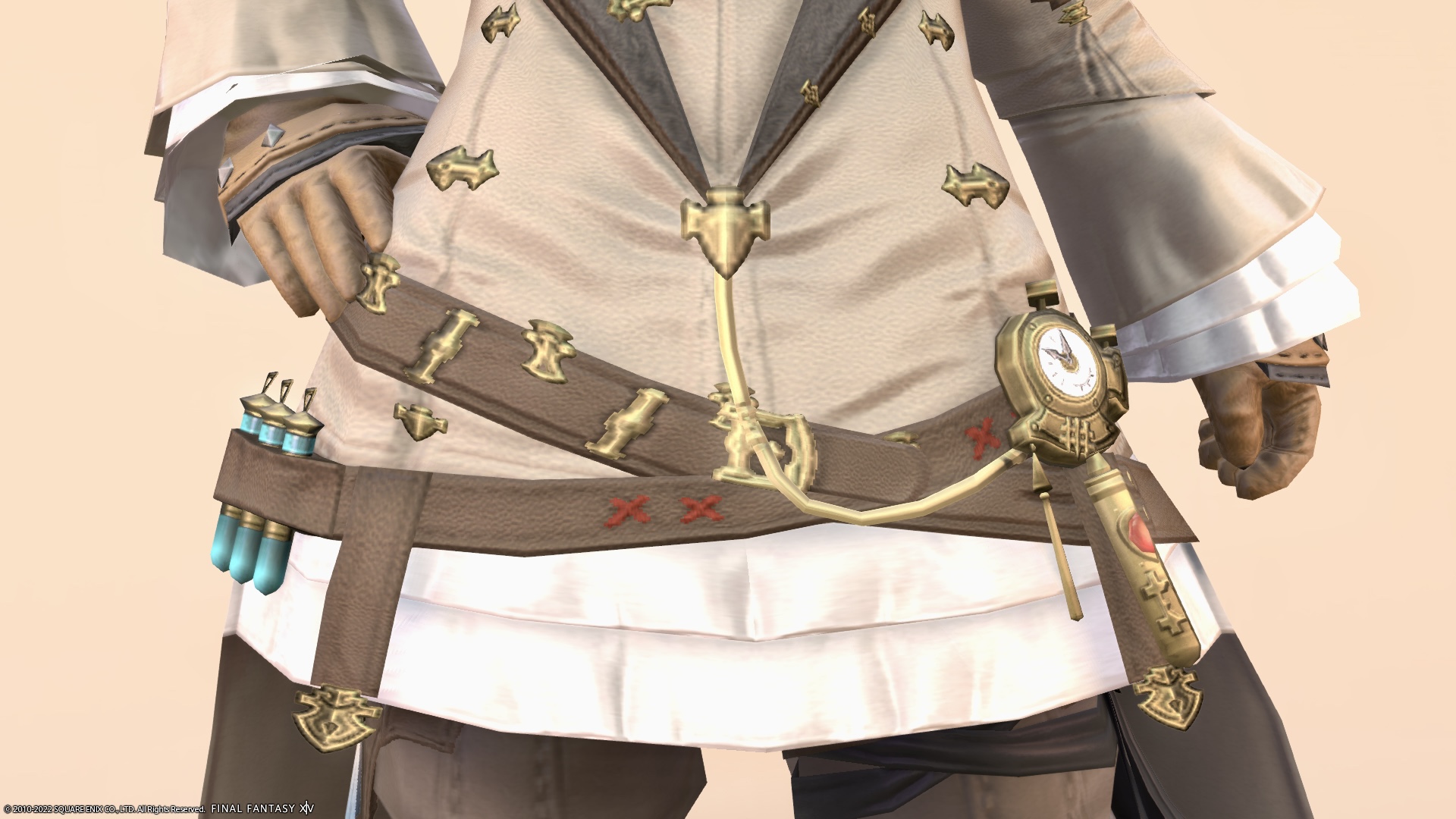 The back is equipped with a practical pouch and water bottle.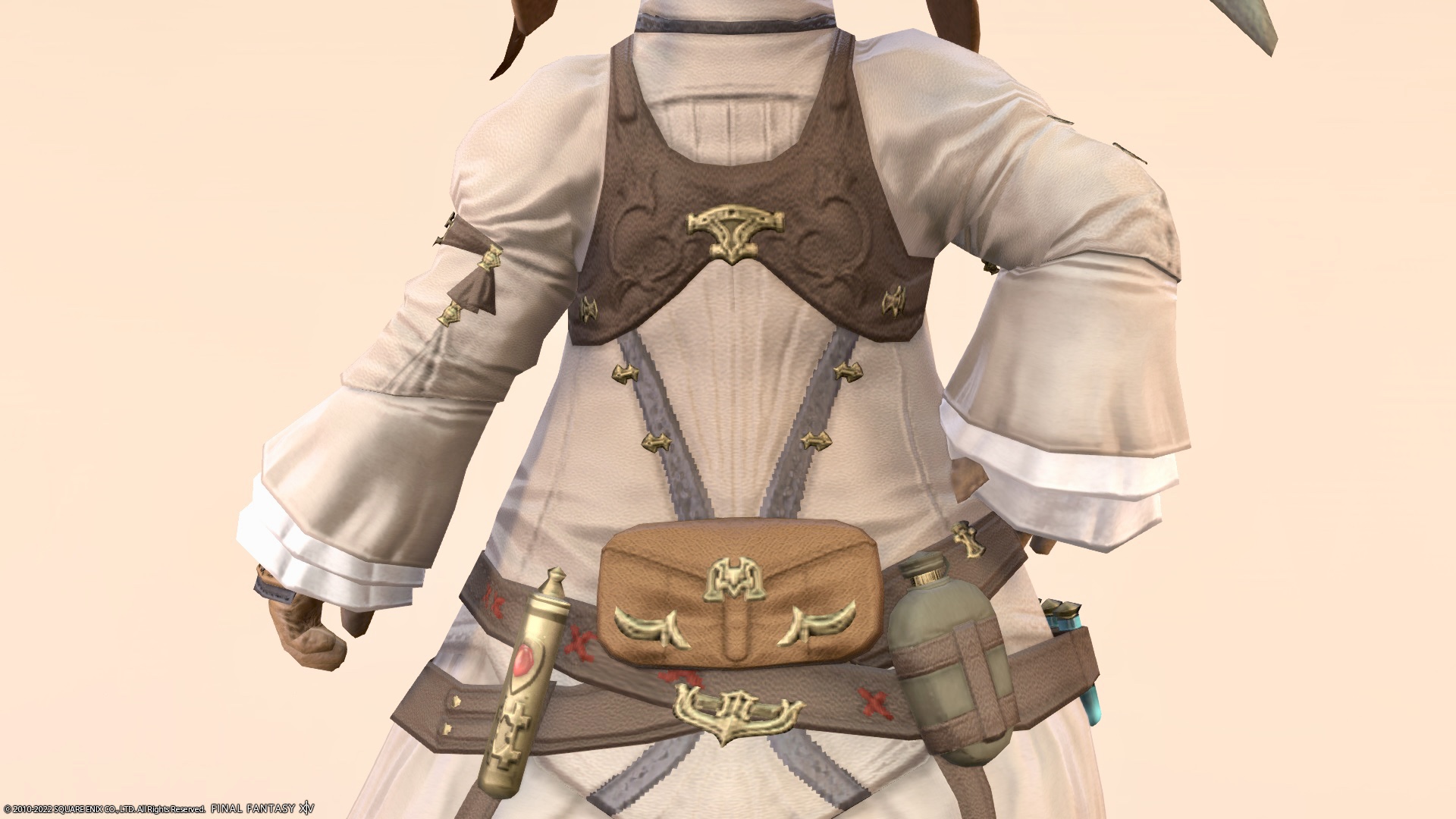 The back has a long hem and spreads beautifully. Coupled with the flare of the sleeves, it has a very elegant look.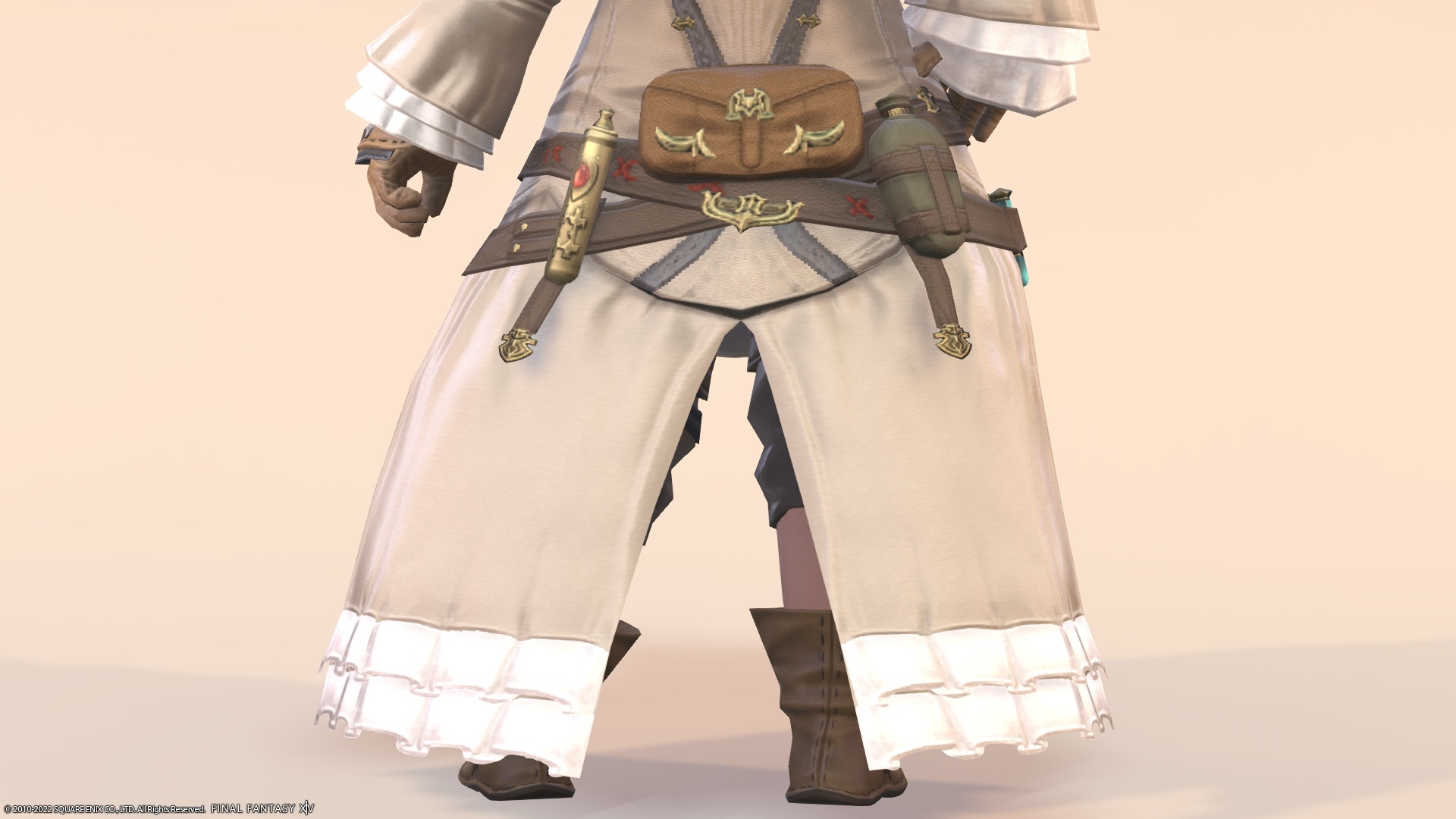 Both of them are wearing shorts and Lalafell's early boots.
Lalafell's initial equipment is versatile and useful.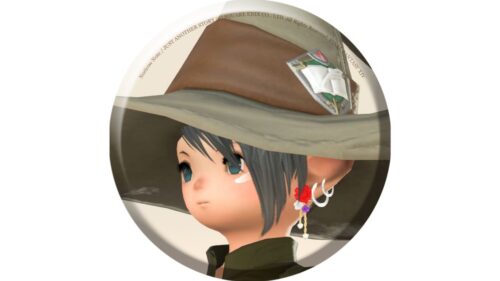 norirow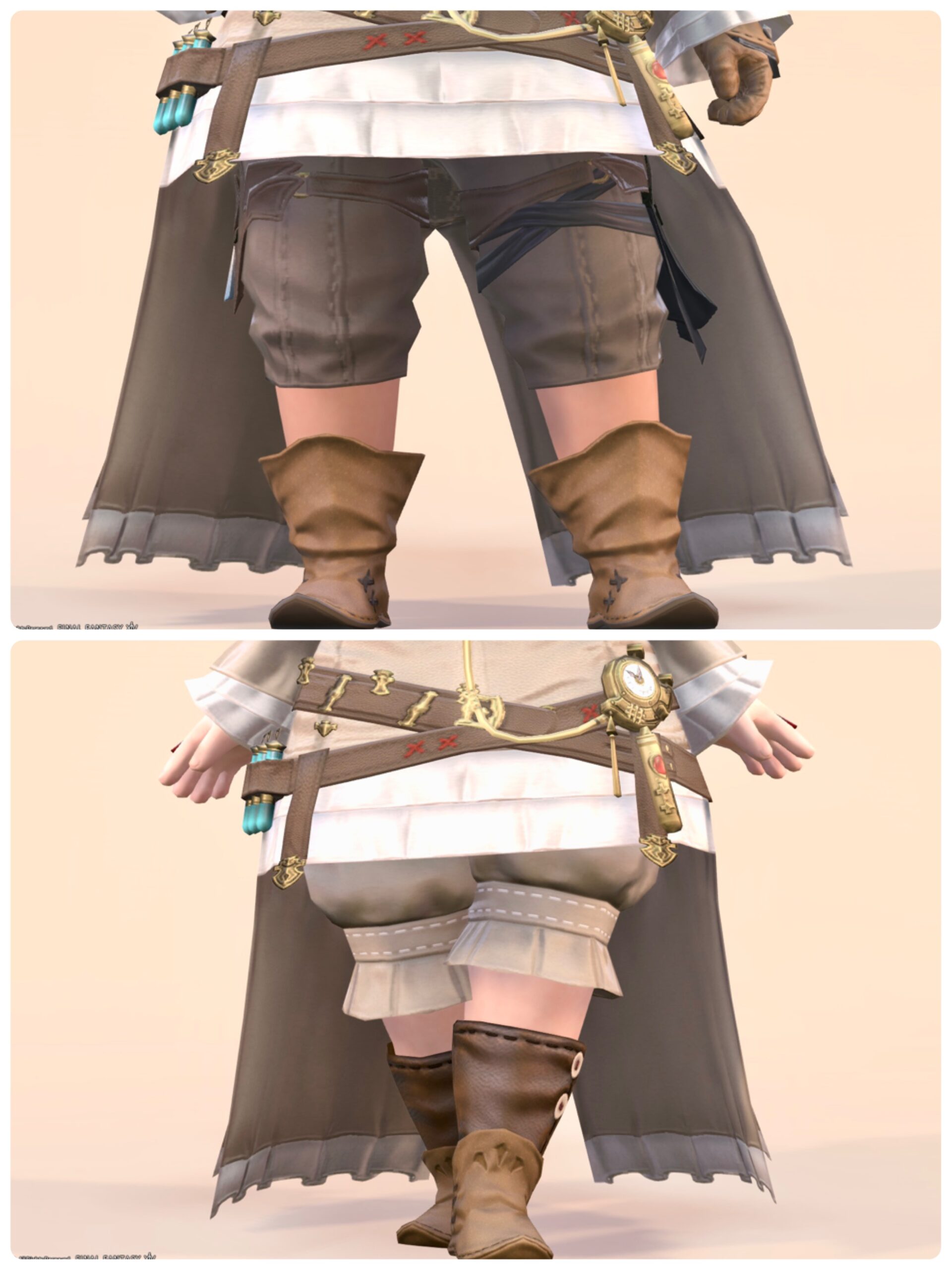 The costumes for the two are complete!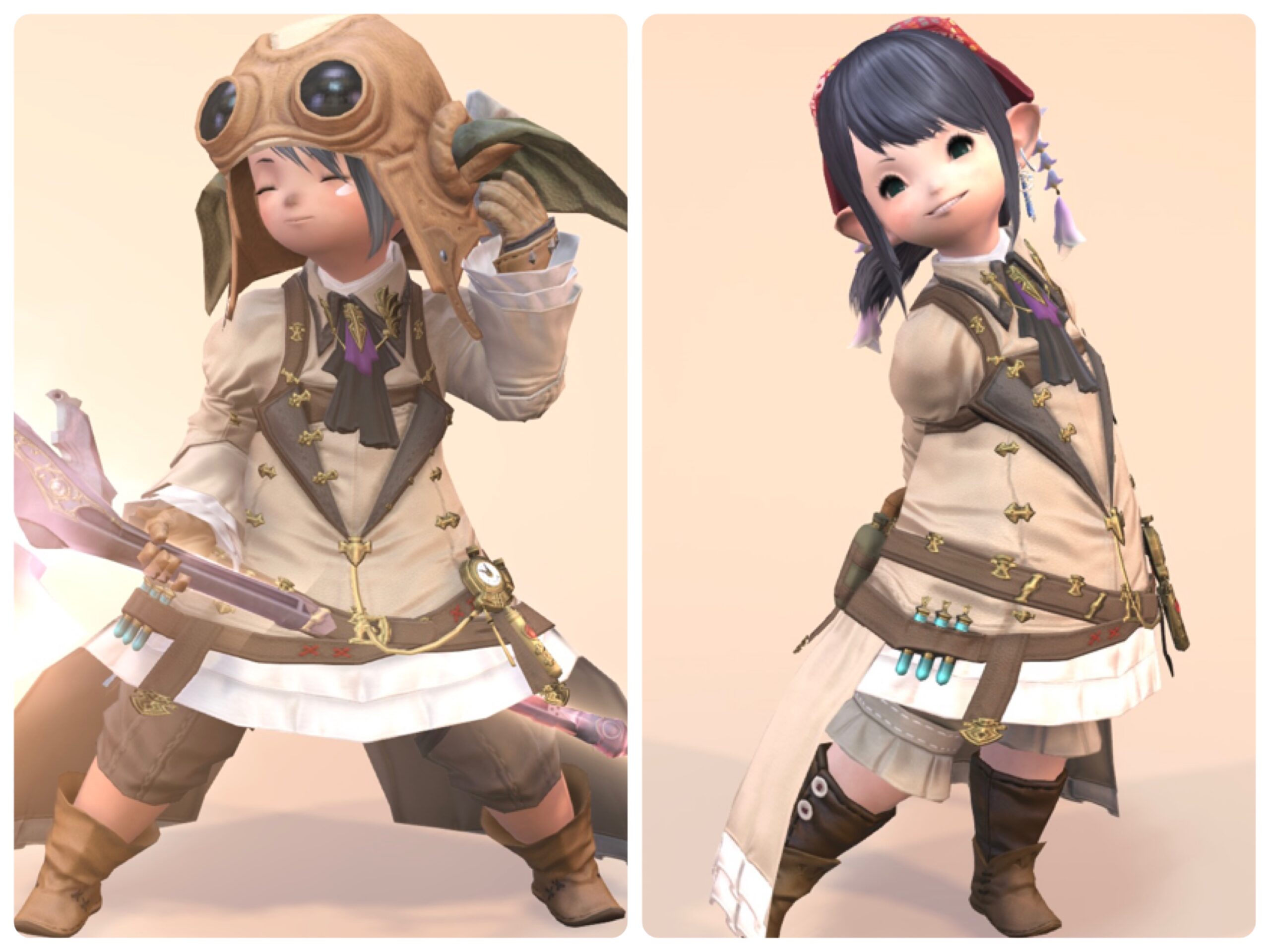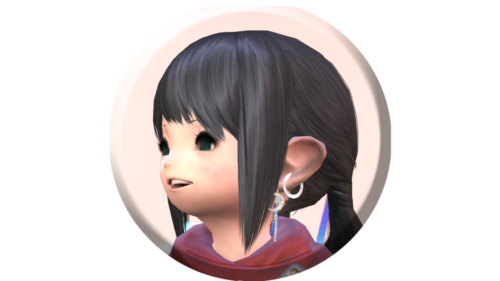 noriko
I wanted to make it look like my brother, but when I put it on, it's so cute and lovely ♪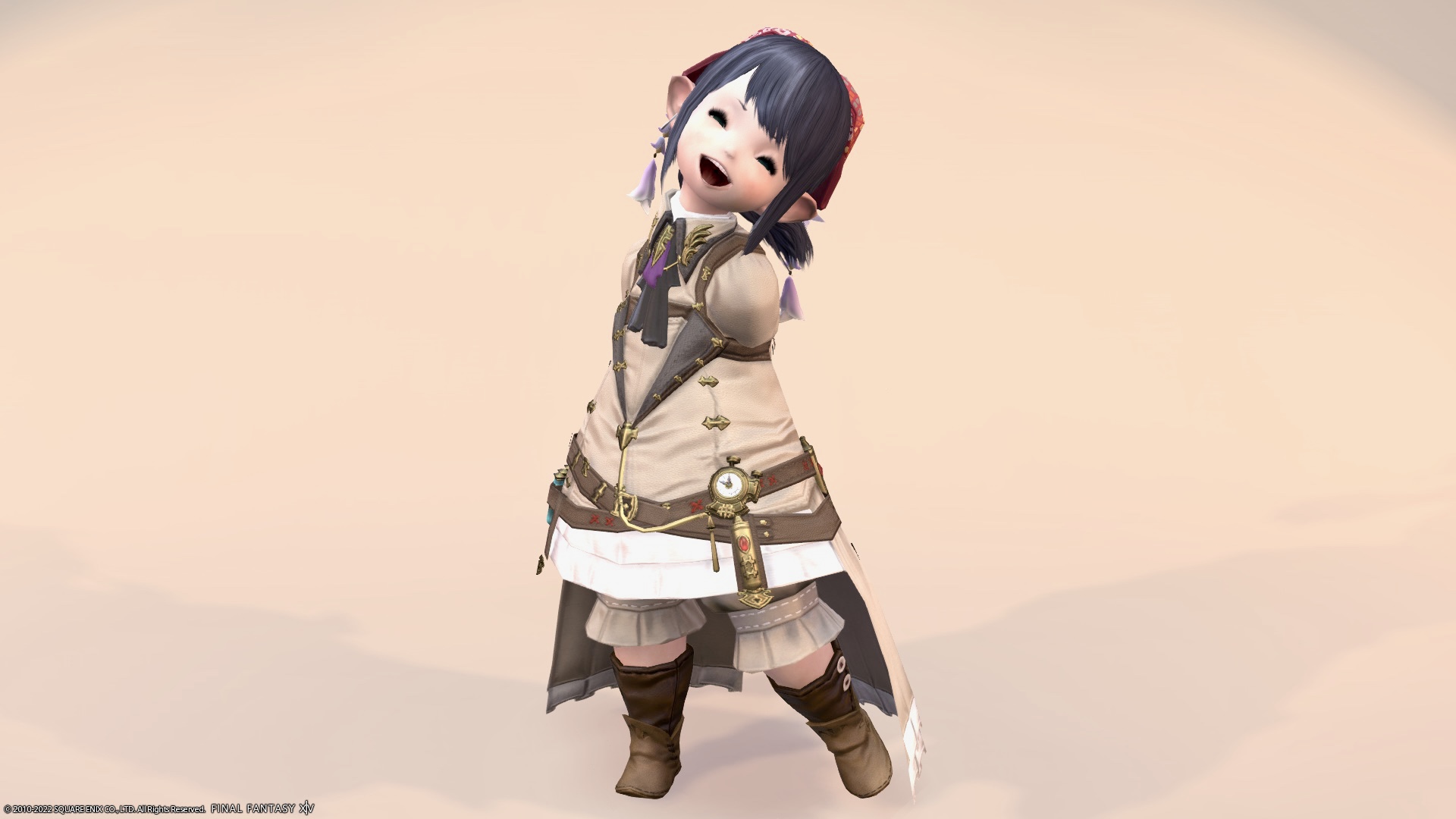 Fufu, I hope you like it.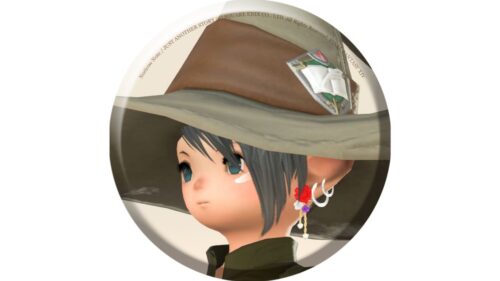 norirow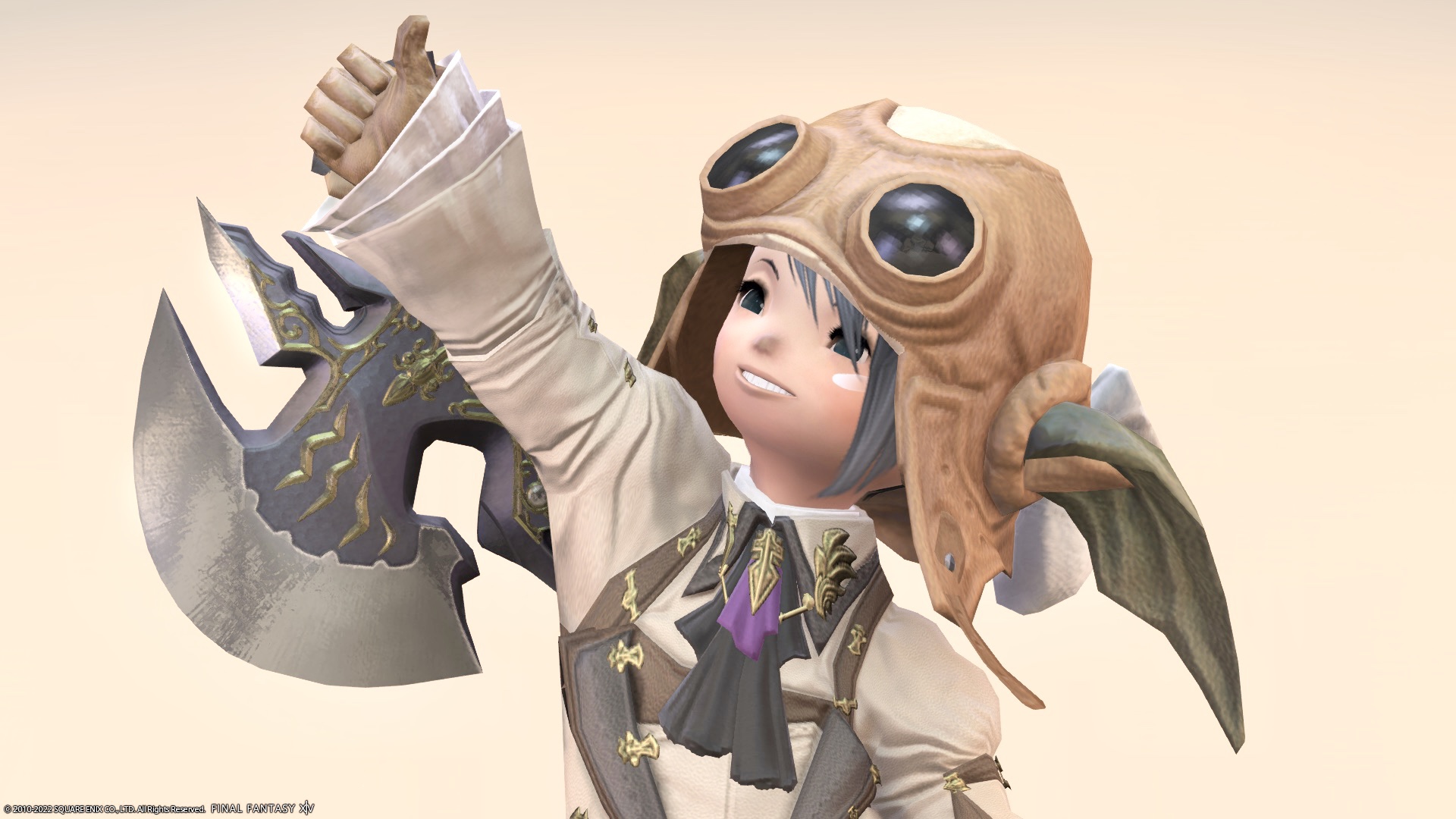 Each weapon has a second form of Zodiac Weapon (ZW).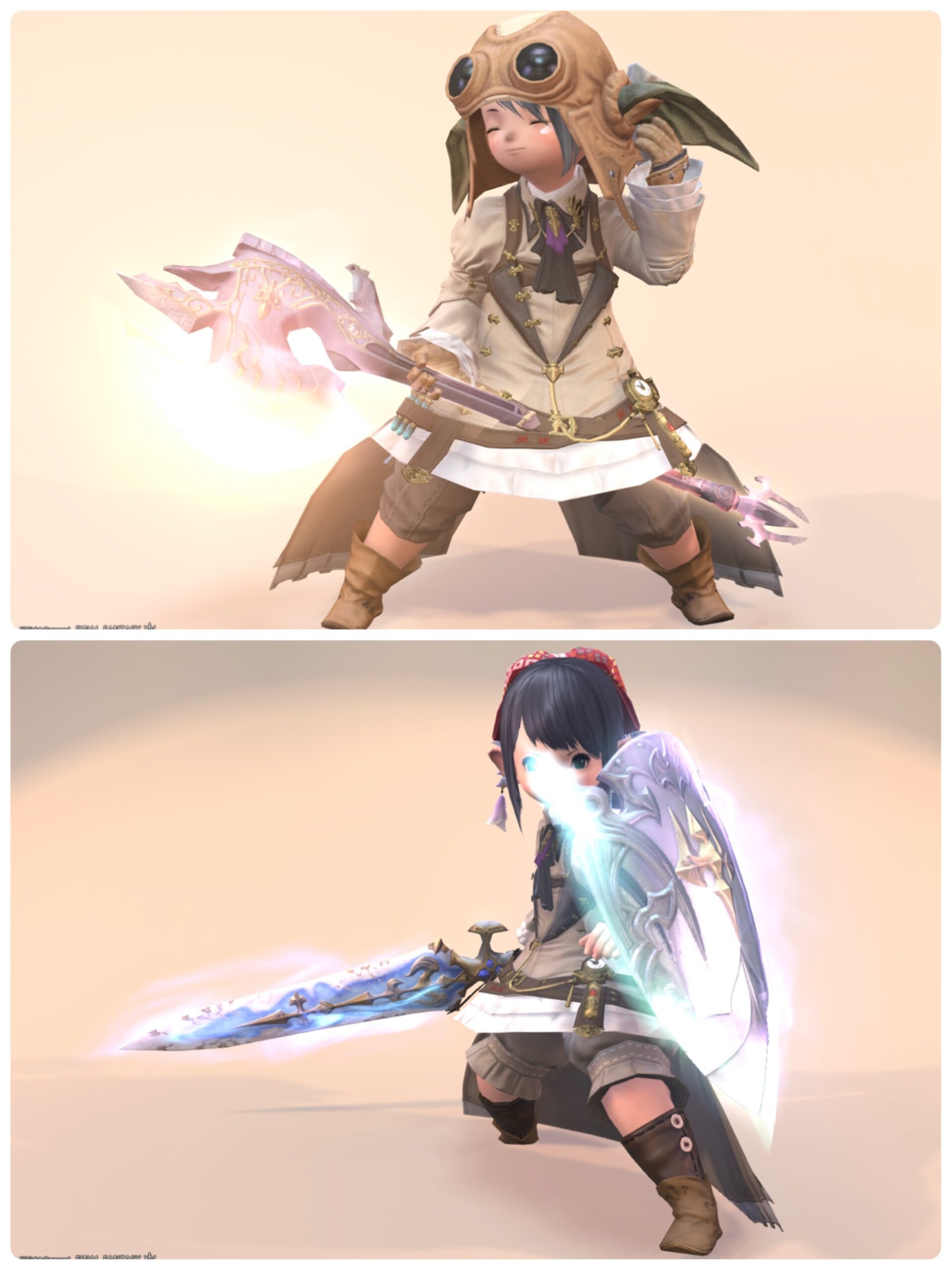 They both like the first ZW (I wonder if they have the same hobbies)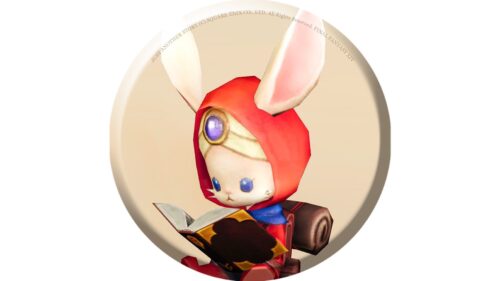 namingway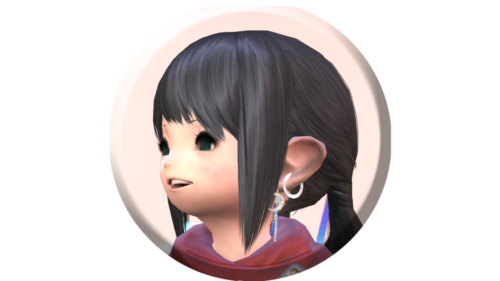 noriko
Fufu, I feel that the first is the most beautiful after all.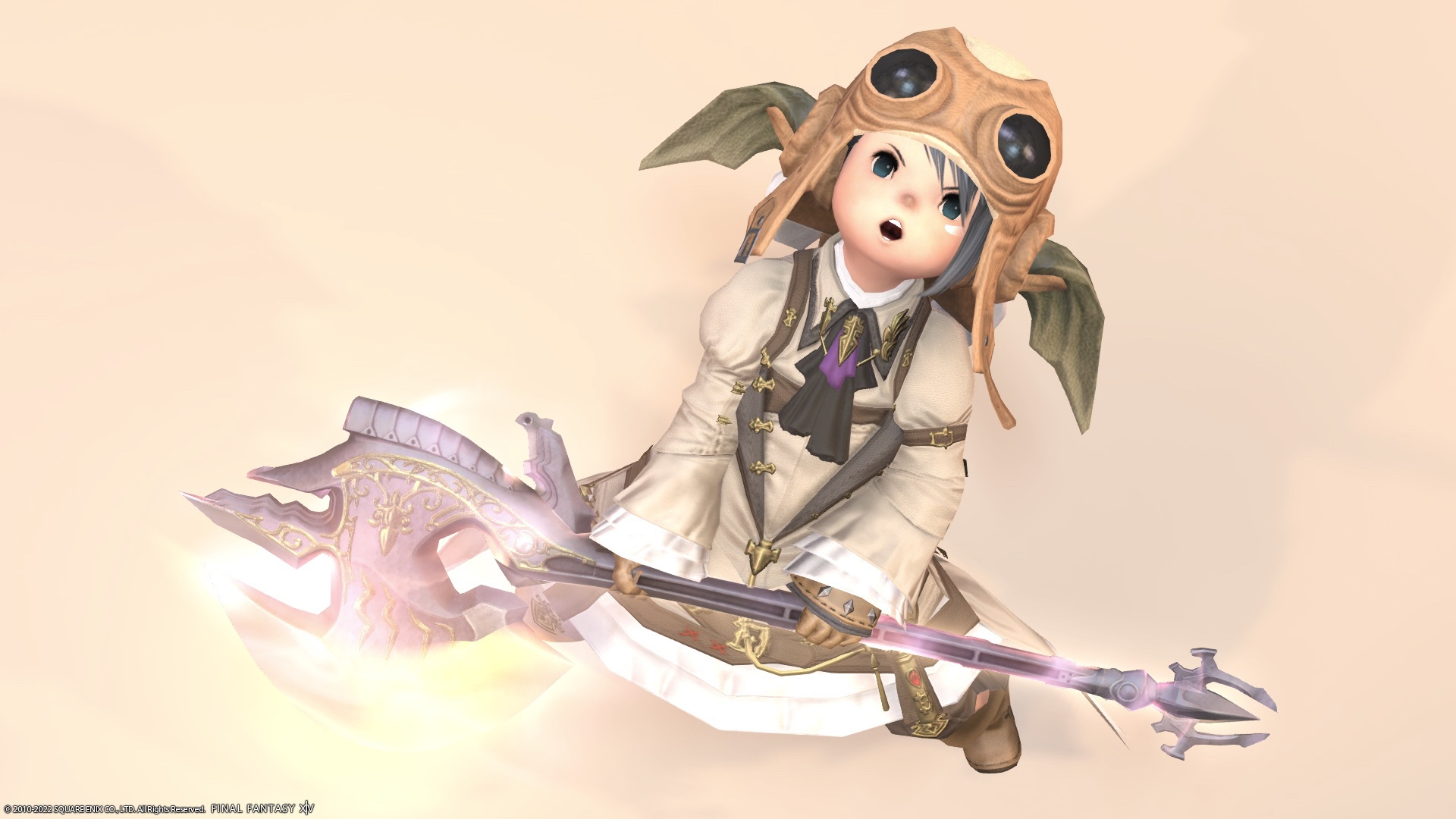 Norirow's axe is "Bravura Zenith".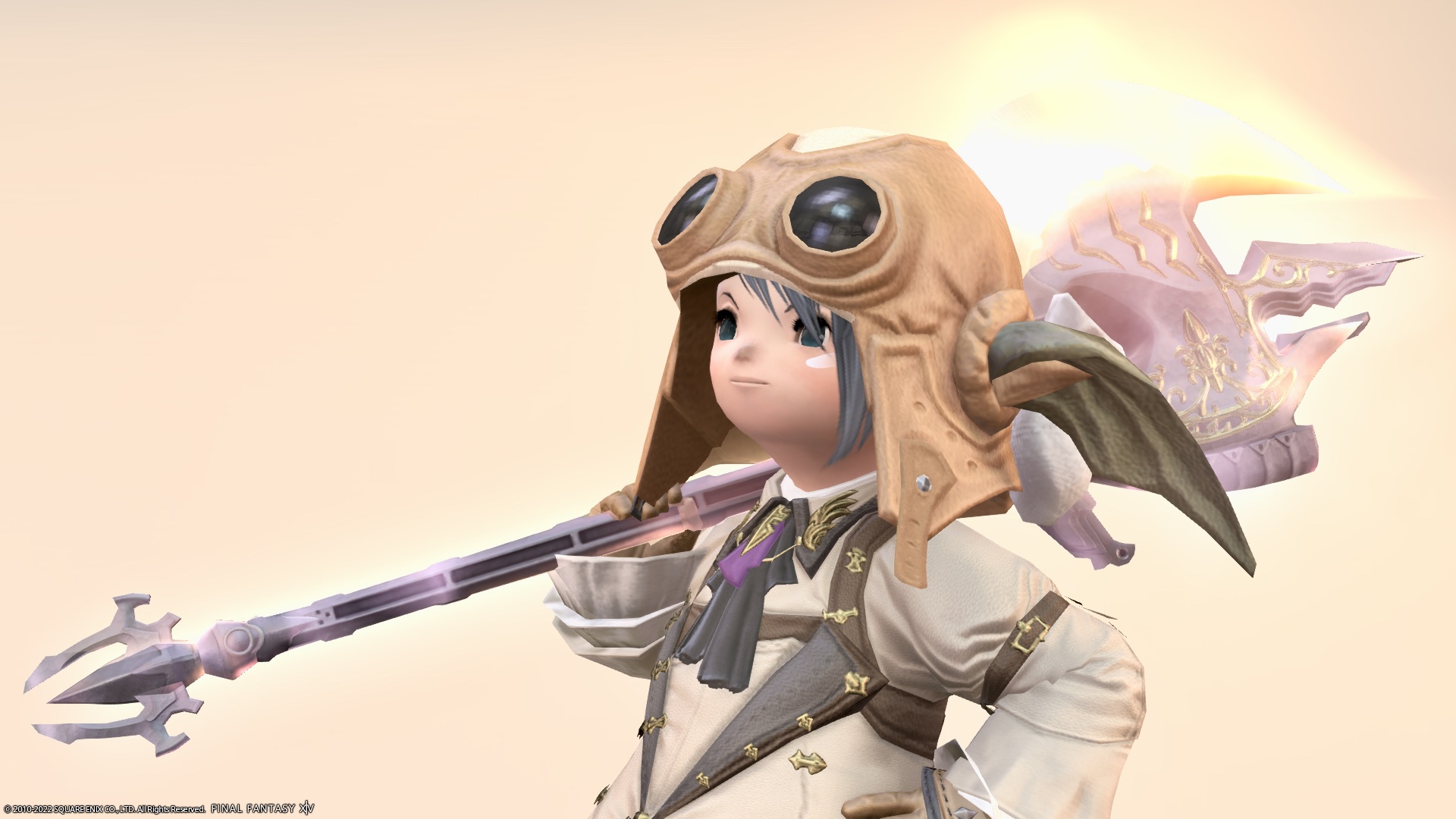 I like this because the sharpening of the blade when it's not shining is very beautiful. Also, it's the ax that Arbert had.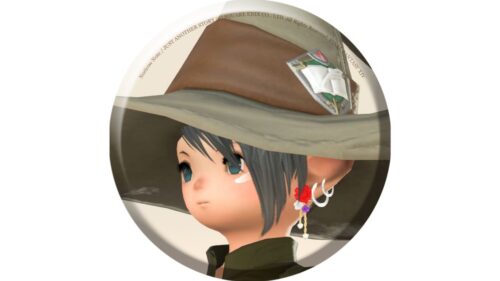 norirow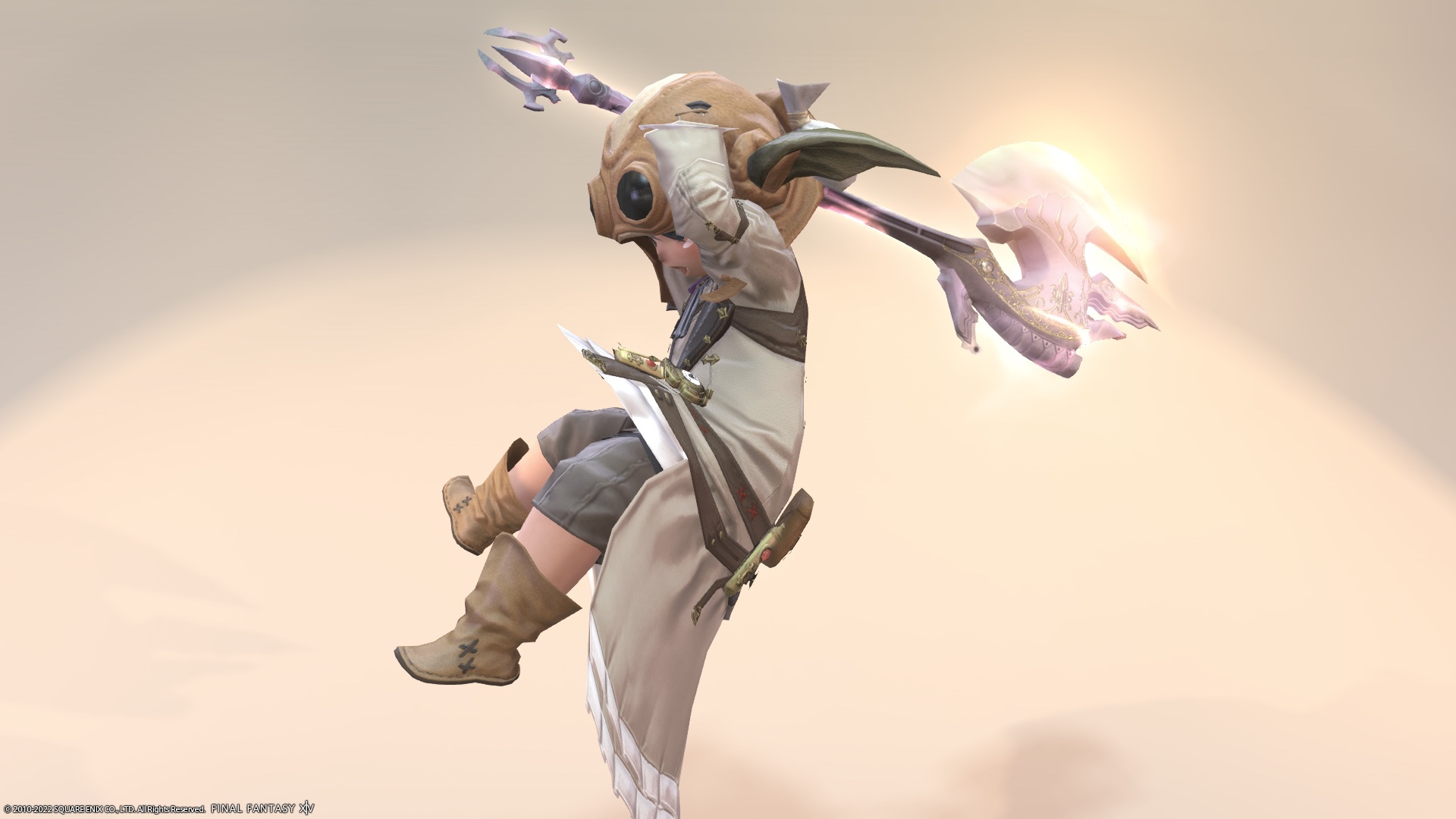 And Noriko has the sword "Curtana Zenith" and the shield "Holy Shield Zenith".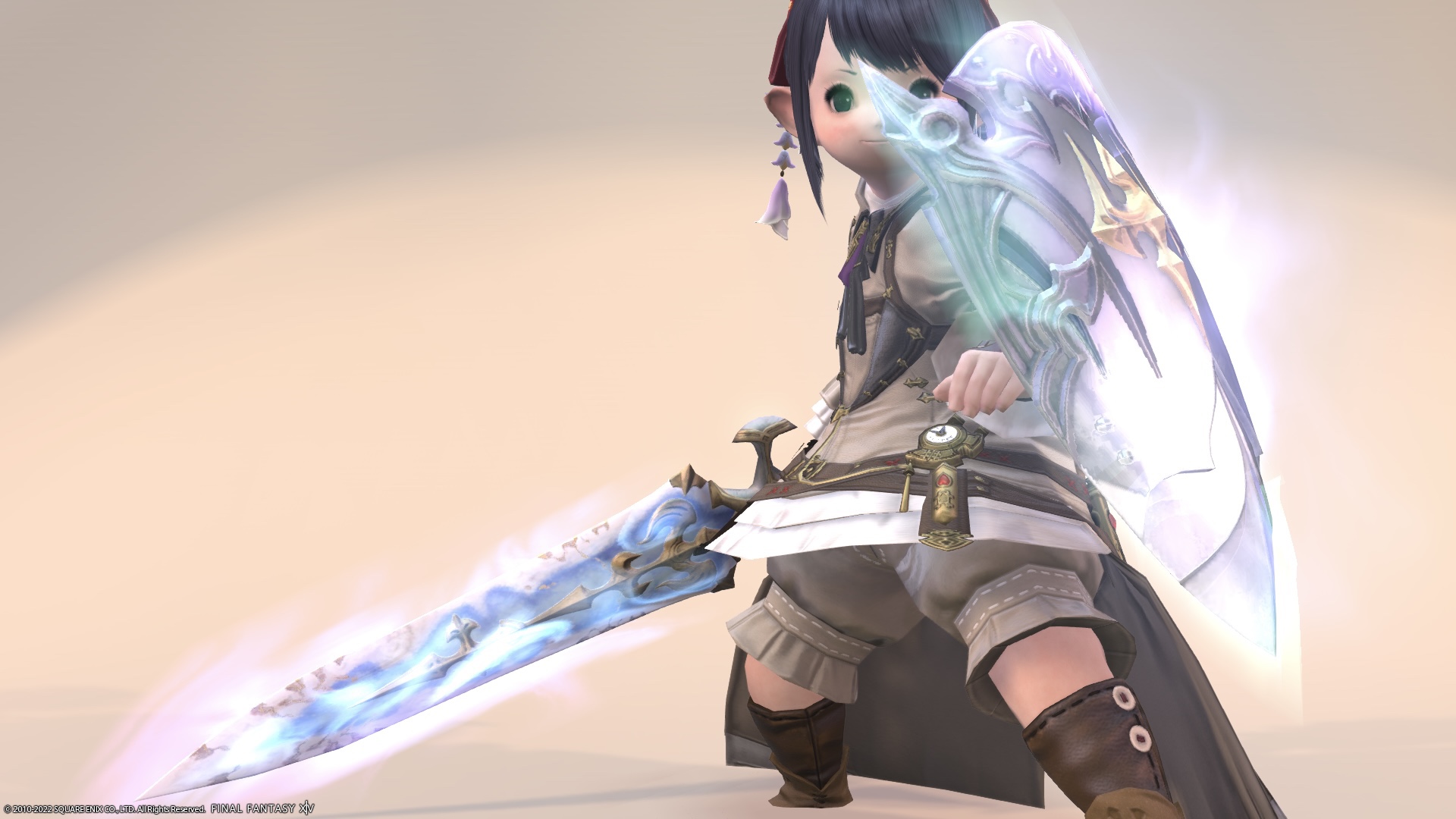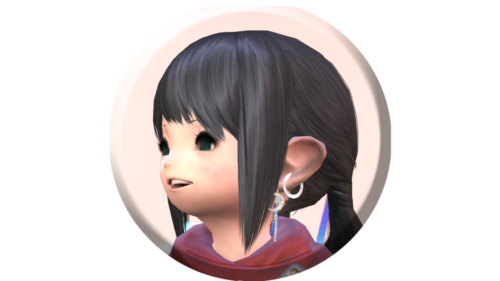 noriko
Again, the mirror finish of the shield when it's not shining is very beautiful, and the way it shines is just right, which is my favorite.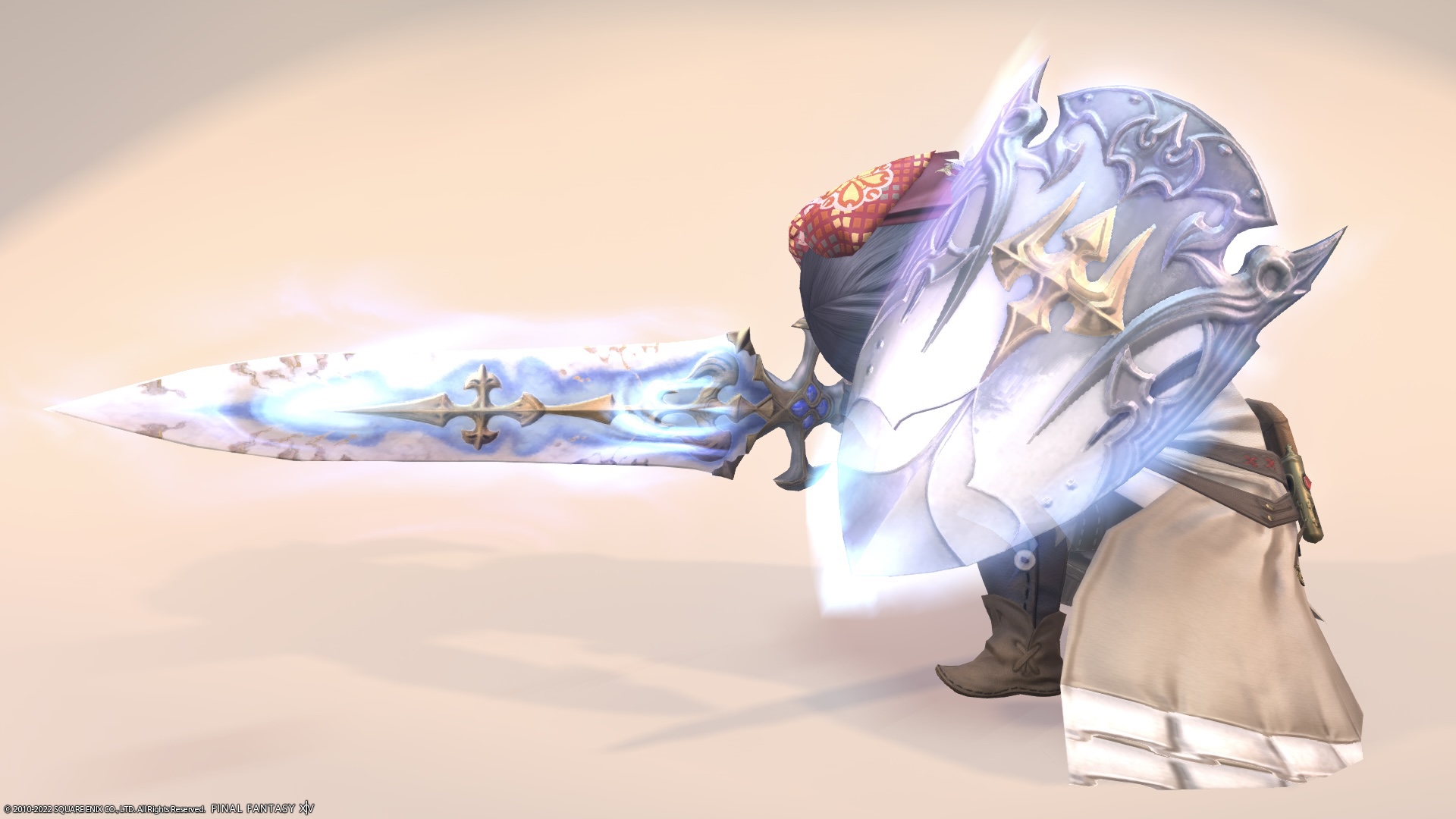 Noriko-chan is getting stronger, isn't she?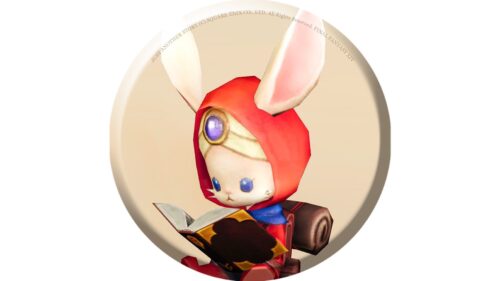 namingway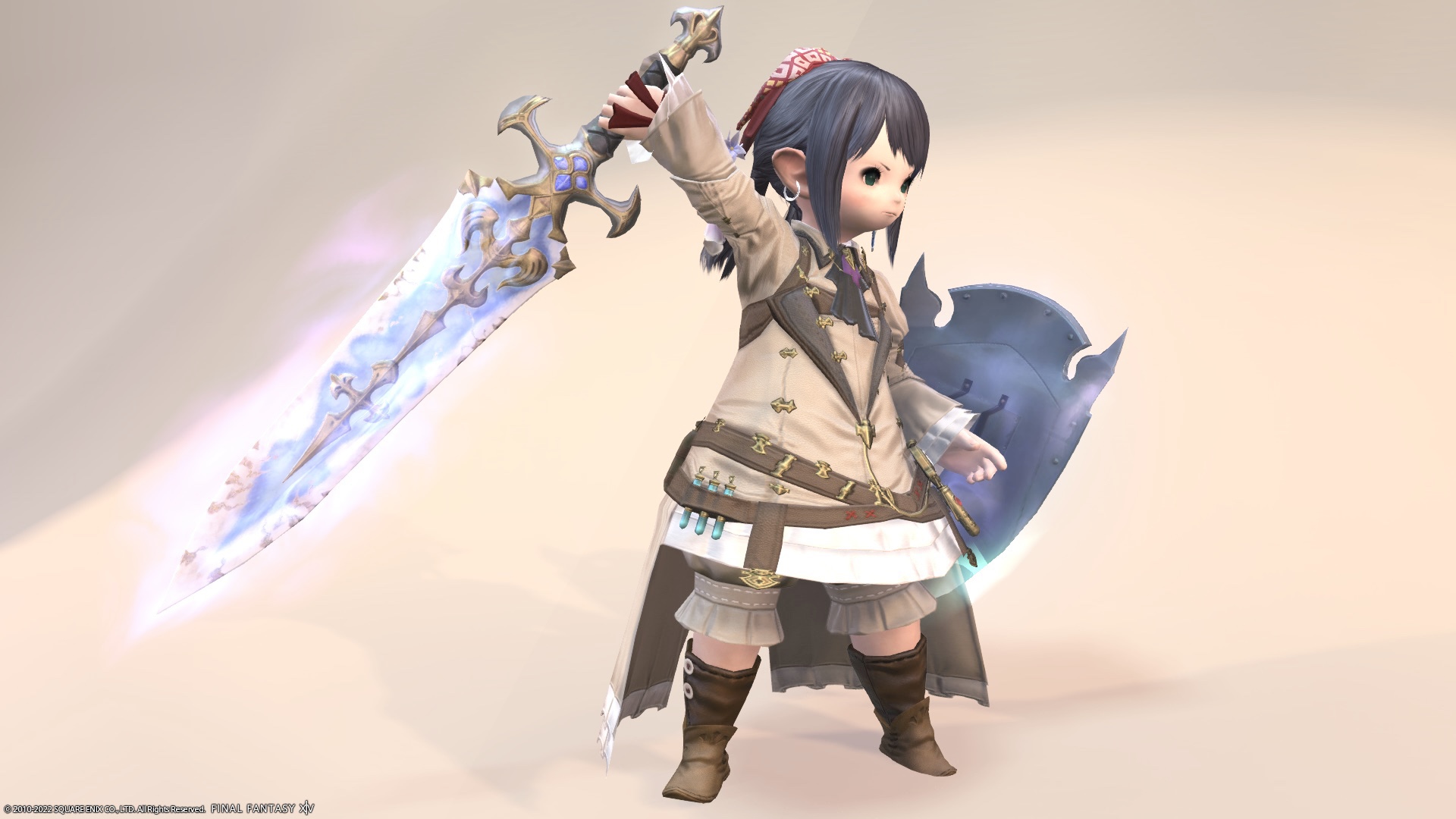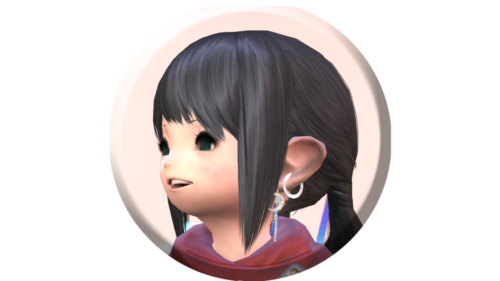 noriko
Ehe, yes, yes, I can't lose to my brother.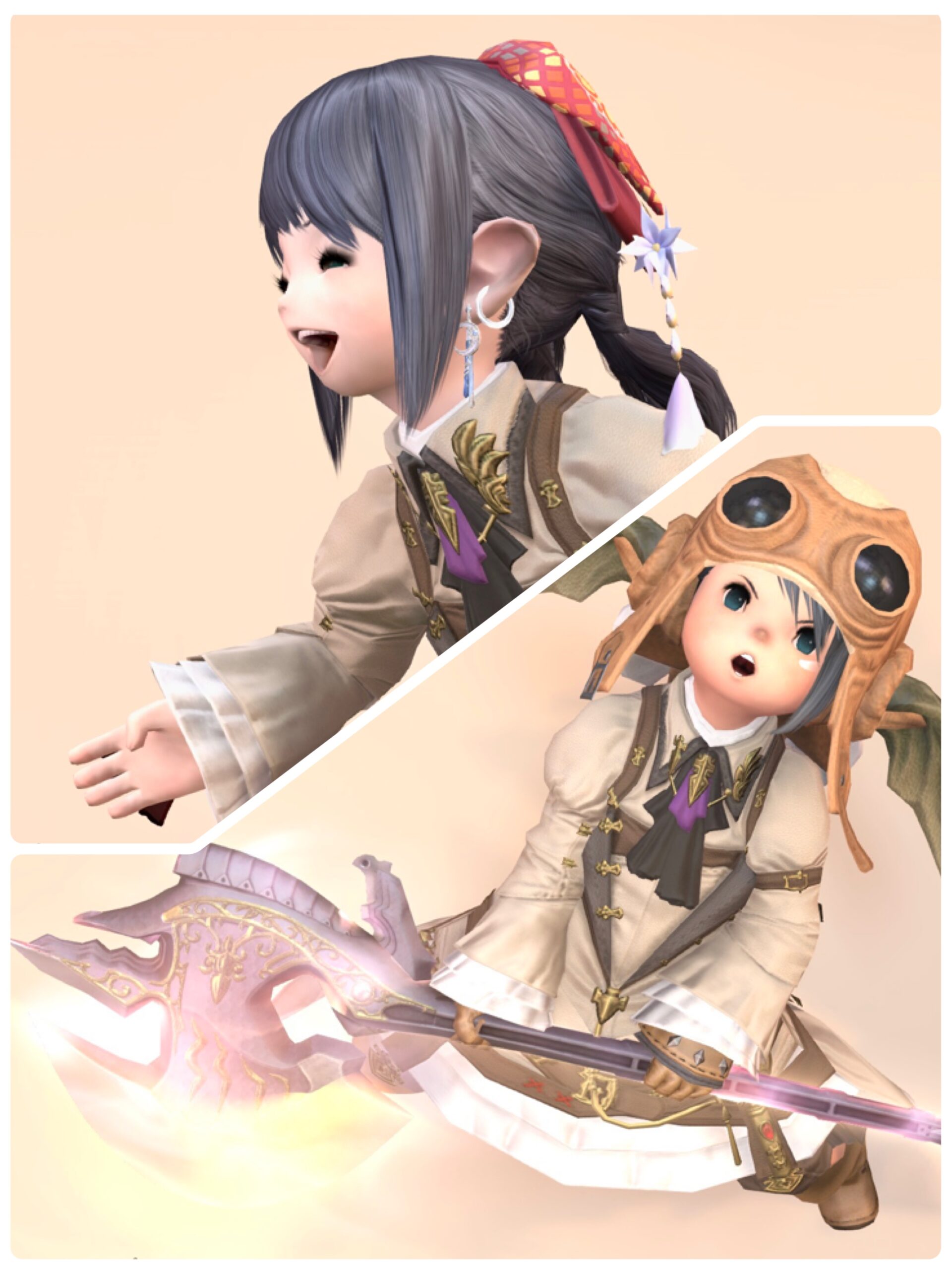 Don't worry, Norirow-san is pretty weak and you can easily win.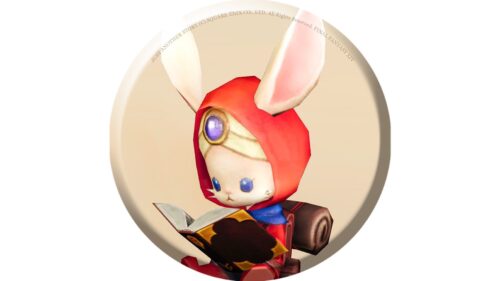 namingway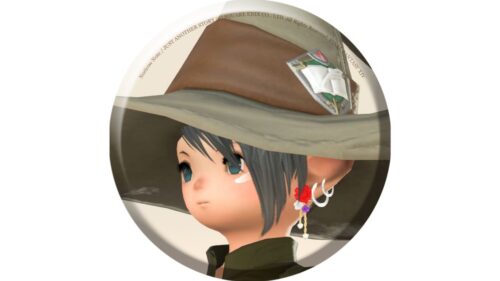 norirow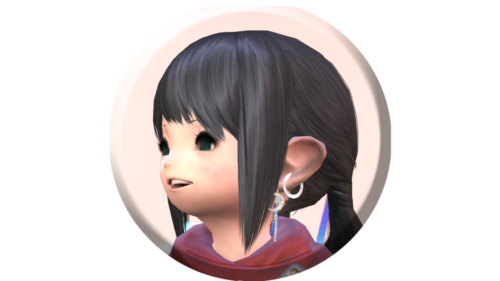 noriko
Fufu, but at first I thought my brother was really weak, but as I traveled, I gradually realized that my brother was quite strong.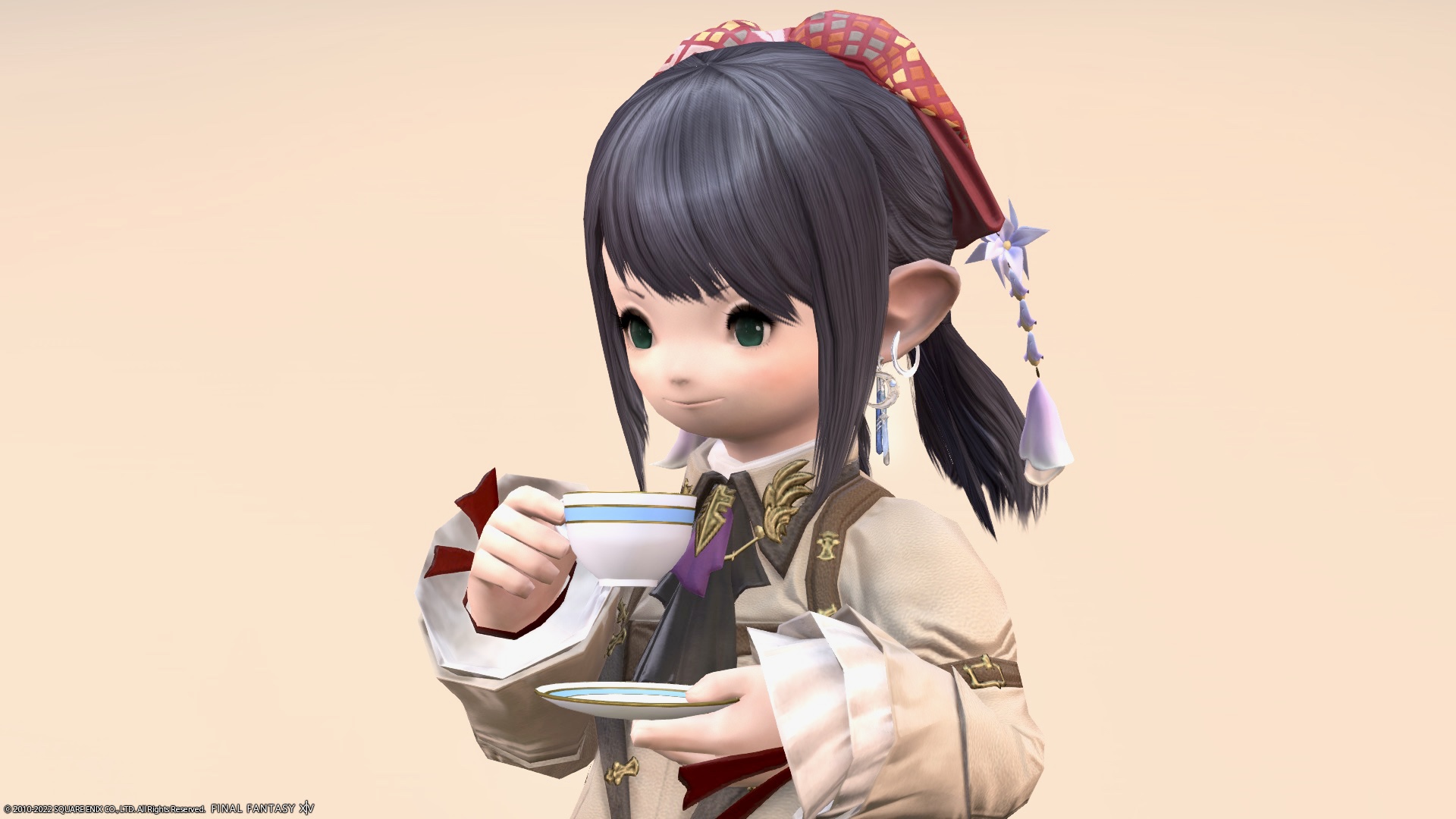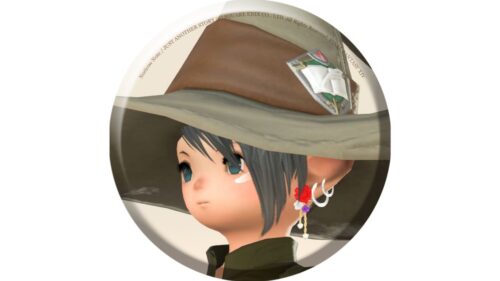 norirow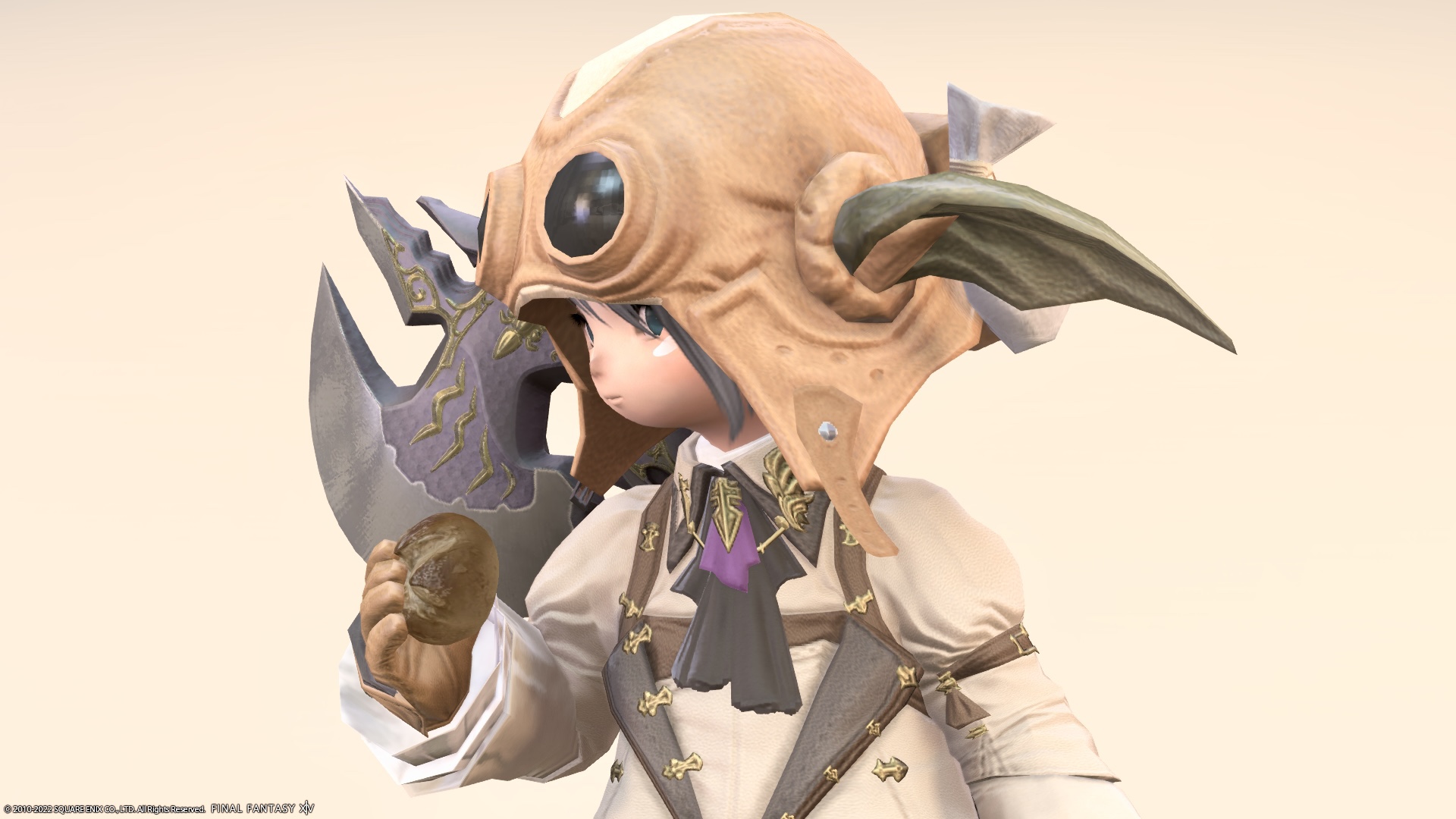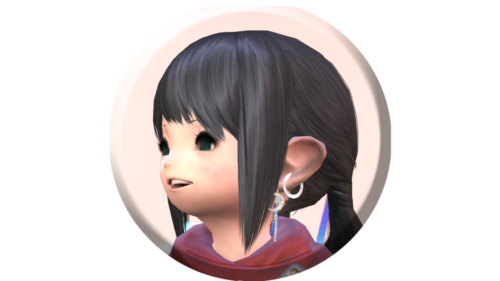 noriko
I'm still Stormblood, but I'd like to continue wearing this outfit and keep track of what kind of adventure my brother has taken.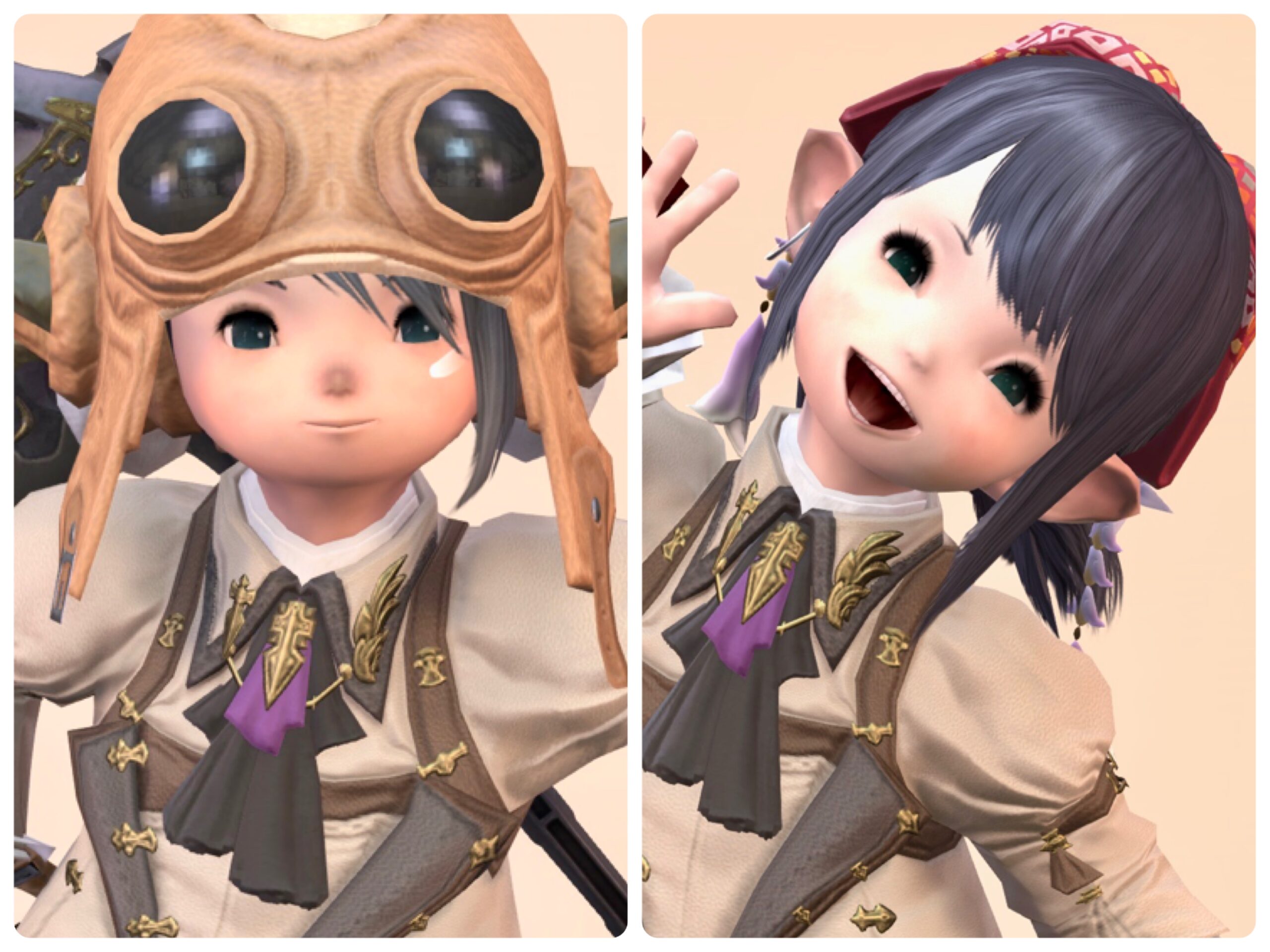 When Noriko-chan comes to Endwalker, I'm sure Noriko-chan will be stronger than Norirow-san.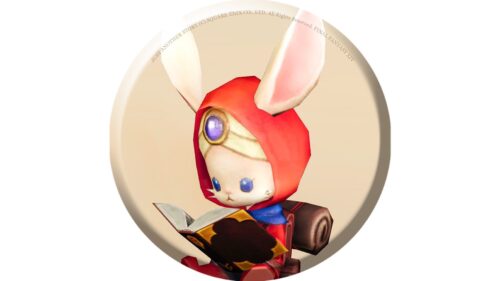 namingway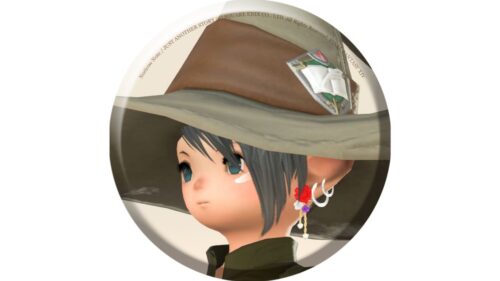 norirow
Video recording
I recorded the movement of the fabric in the video!
So, it was a record of Norirow-san and Noriko-chan's brother-sister costume matching of a slightly steamy adventurer.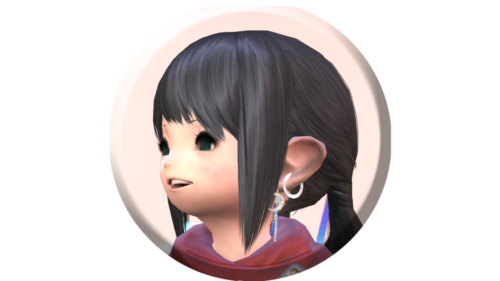 noriko