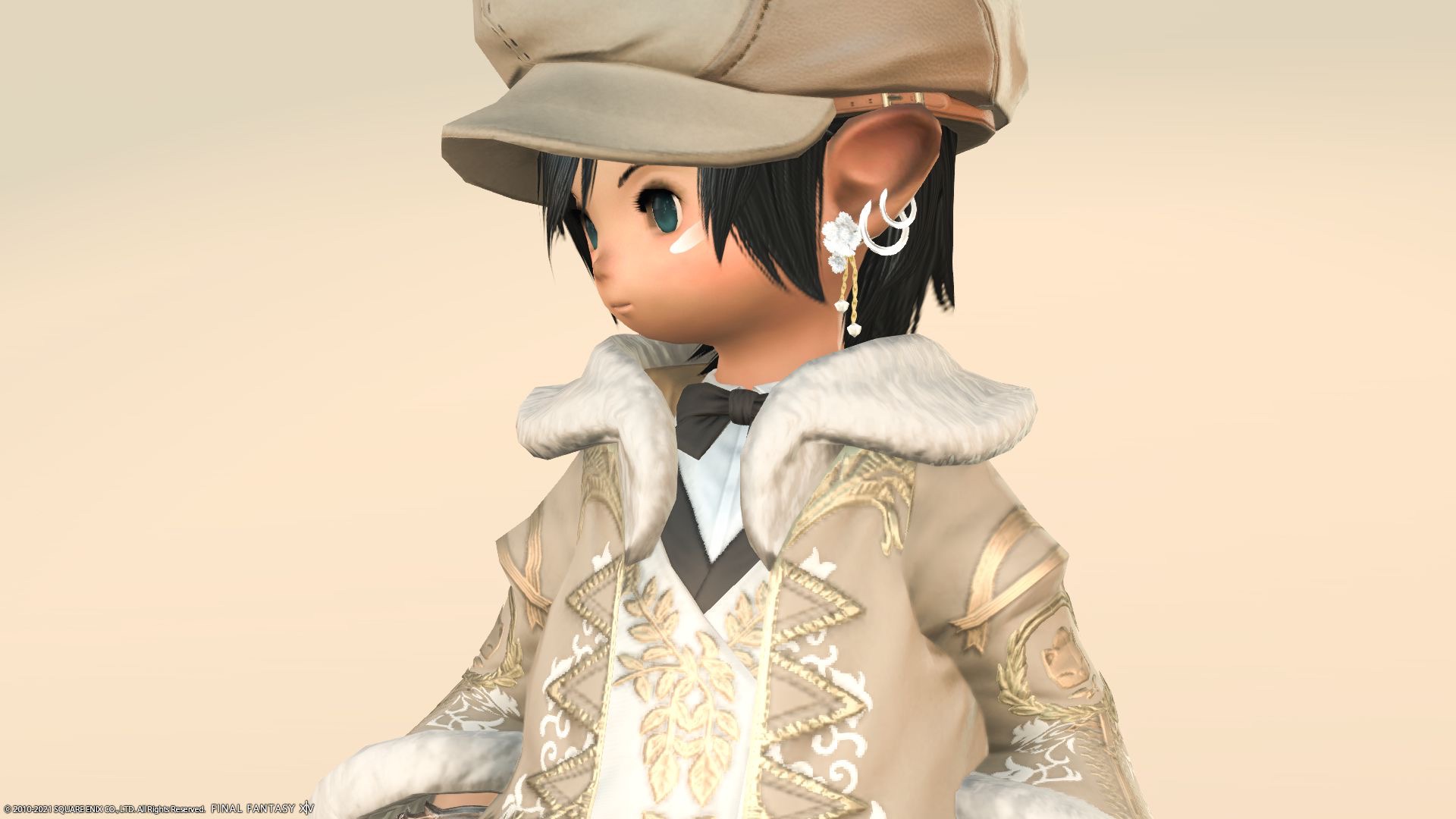 It is a record of favorite coordination that can be worn from all jobs and low level.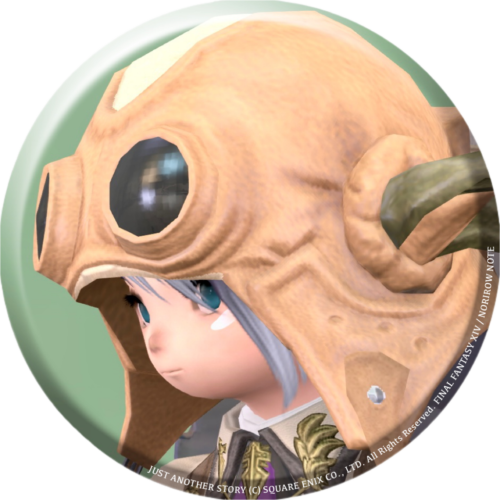 norirow
It's an image of a slightly elegant mechanic …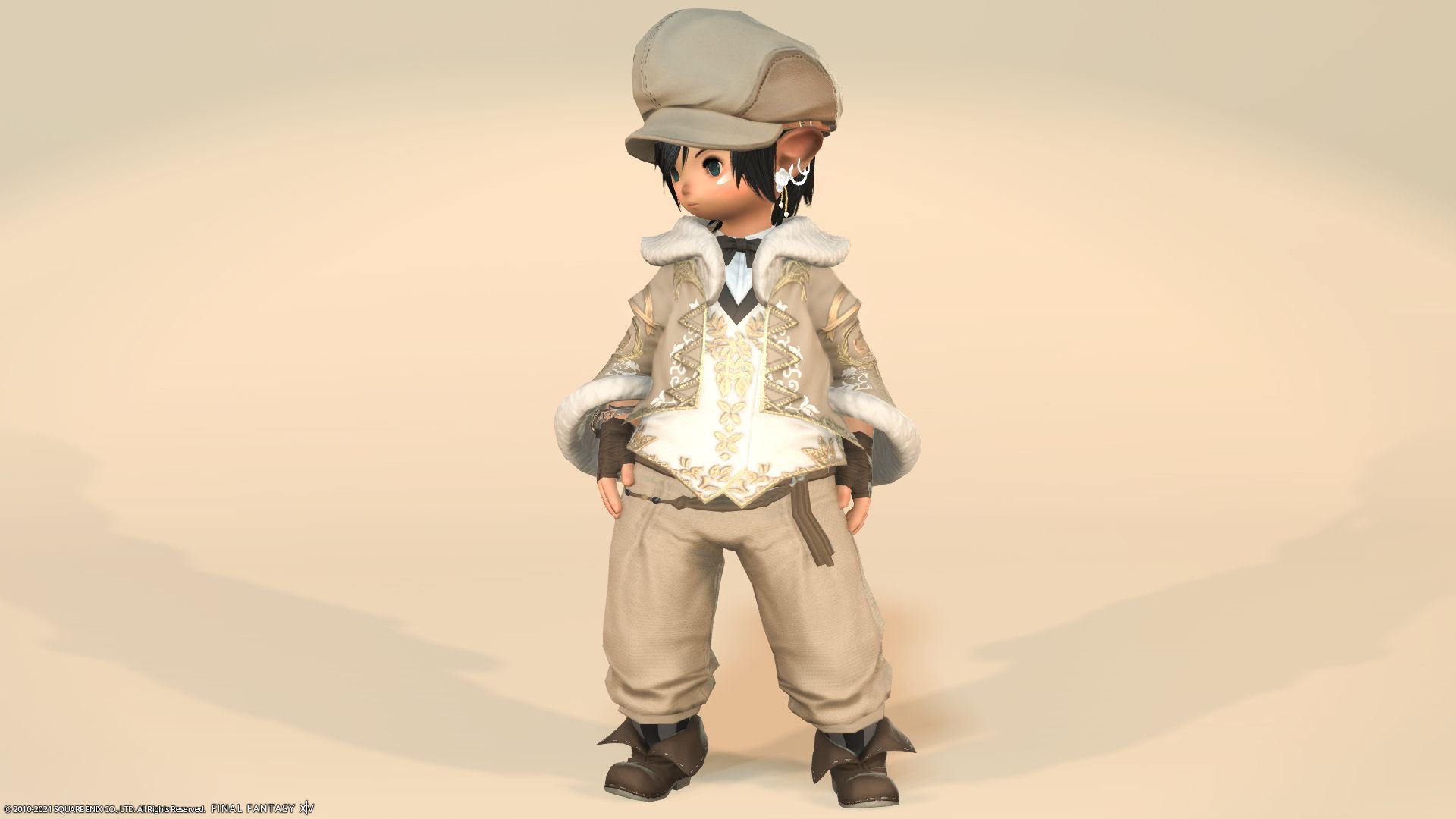 I'm not sure where the "mechanic" is, right?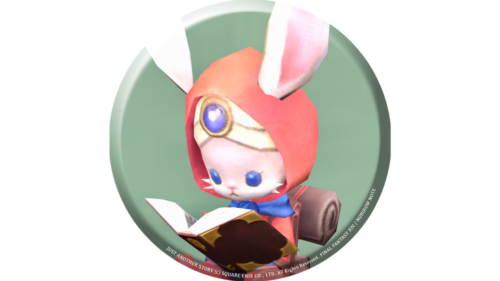 namingway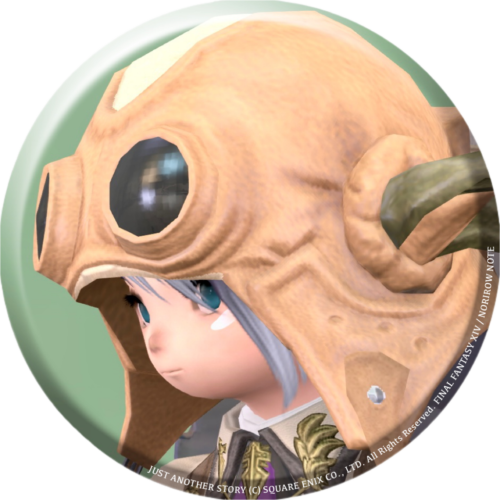 norirow
Isn't it like work clothes if you use this color?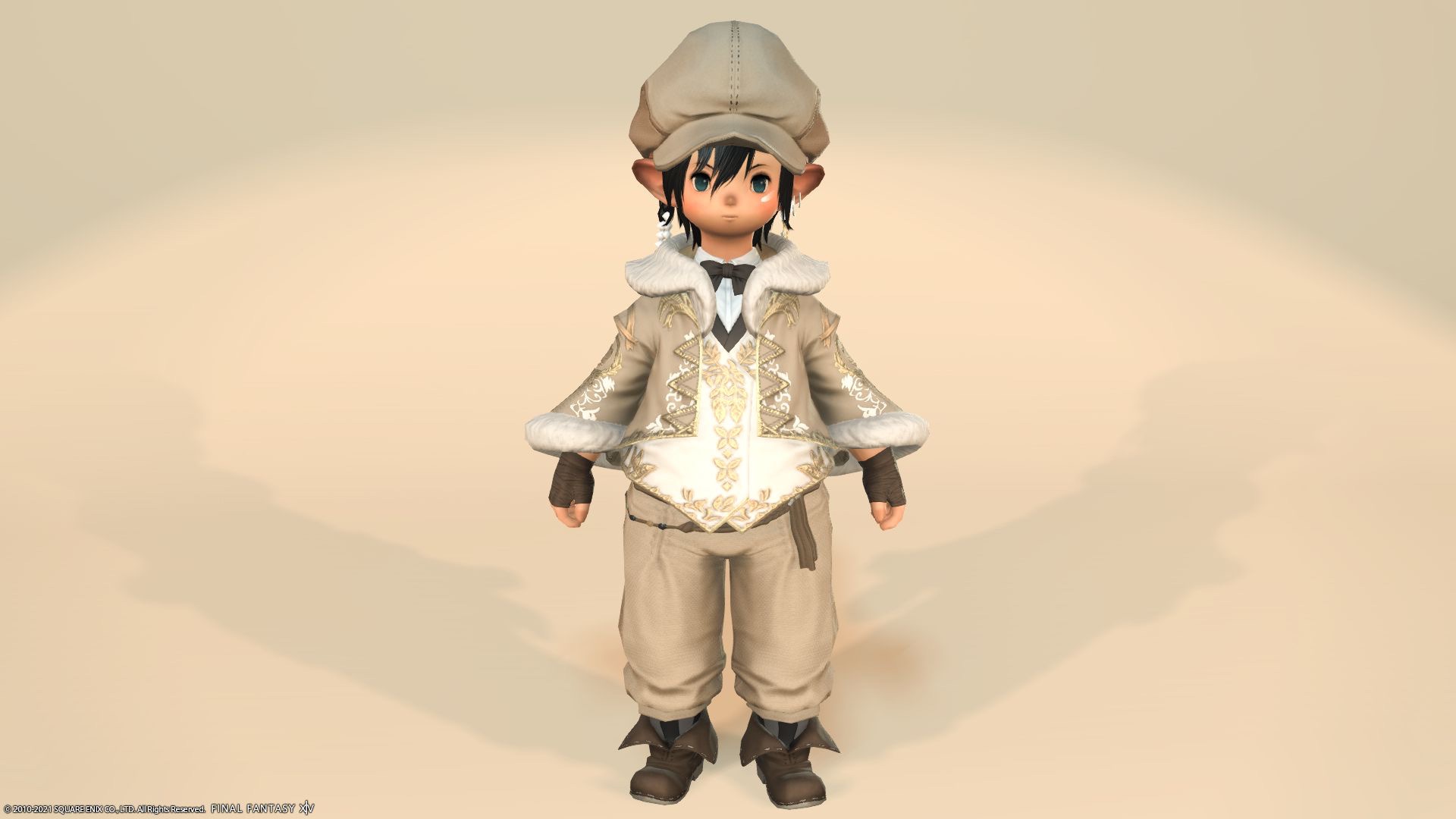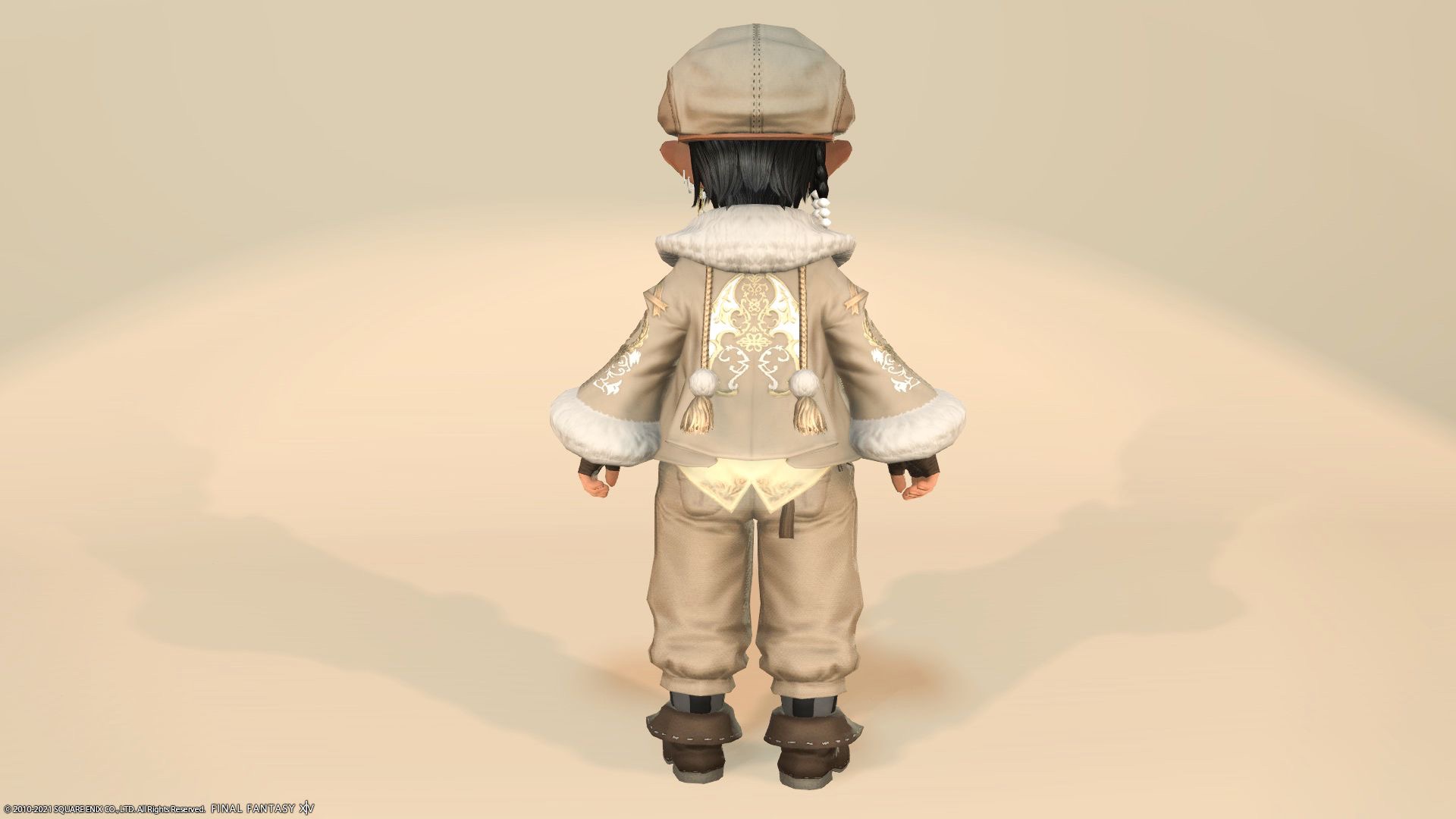 Coordination this time
Only the foot equipment is from Lv5, but the others can be equipped from Lv1, so it is a set of equipment that is useful for early adventures. In addition, other than leg equipment can be purchased on the market board. (Replace leg equipment with a gold saucer)
The "Flat Cap" on the head is a versatile hat that is easy to match with any clothes.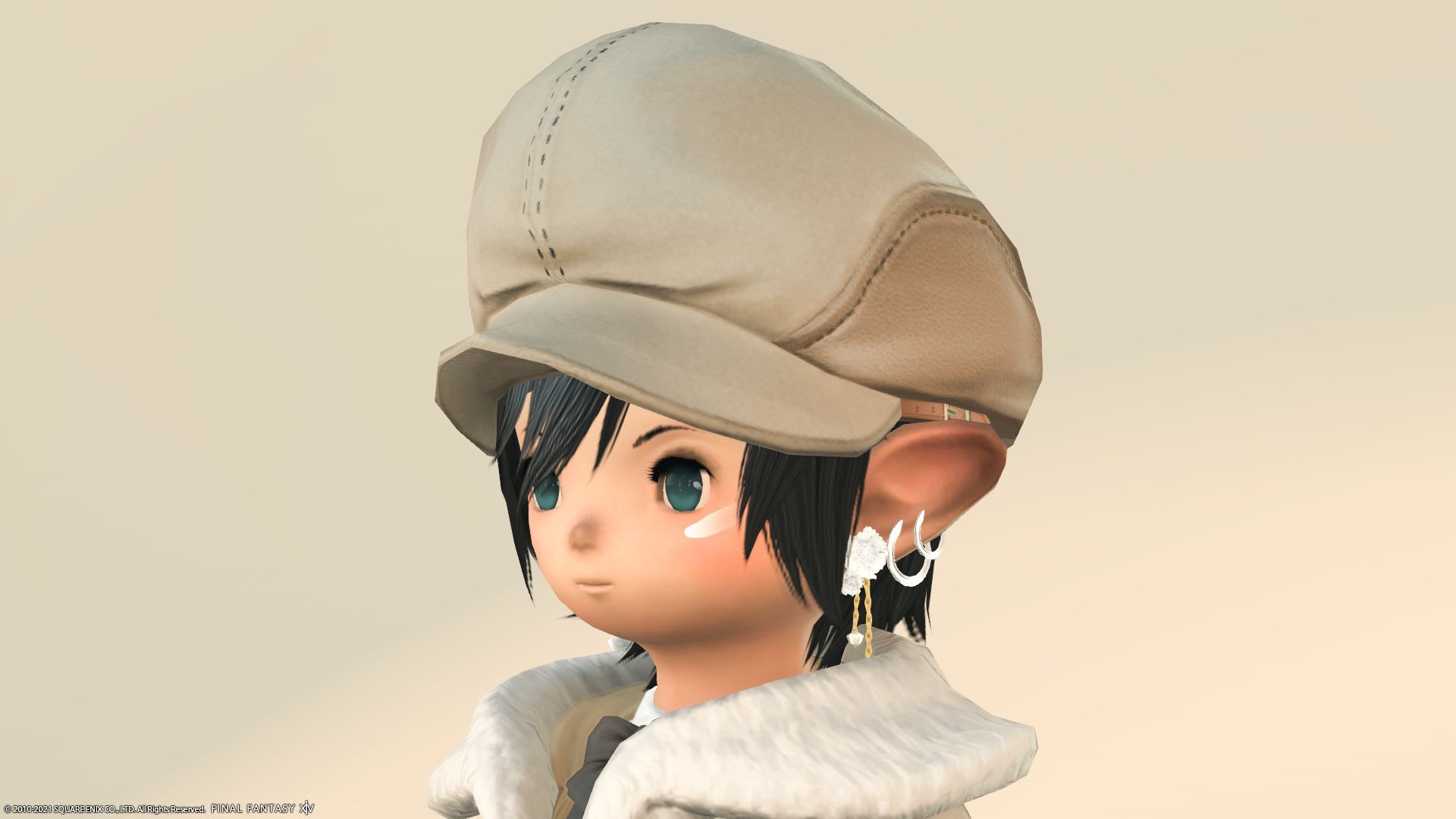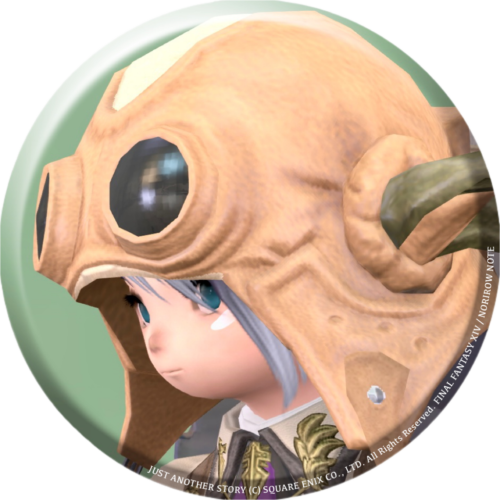 norirow
The body equipment "Kupo Jacket" is an elegant and slightly luxurious jacket. The point is a slightly bent bow tie.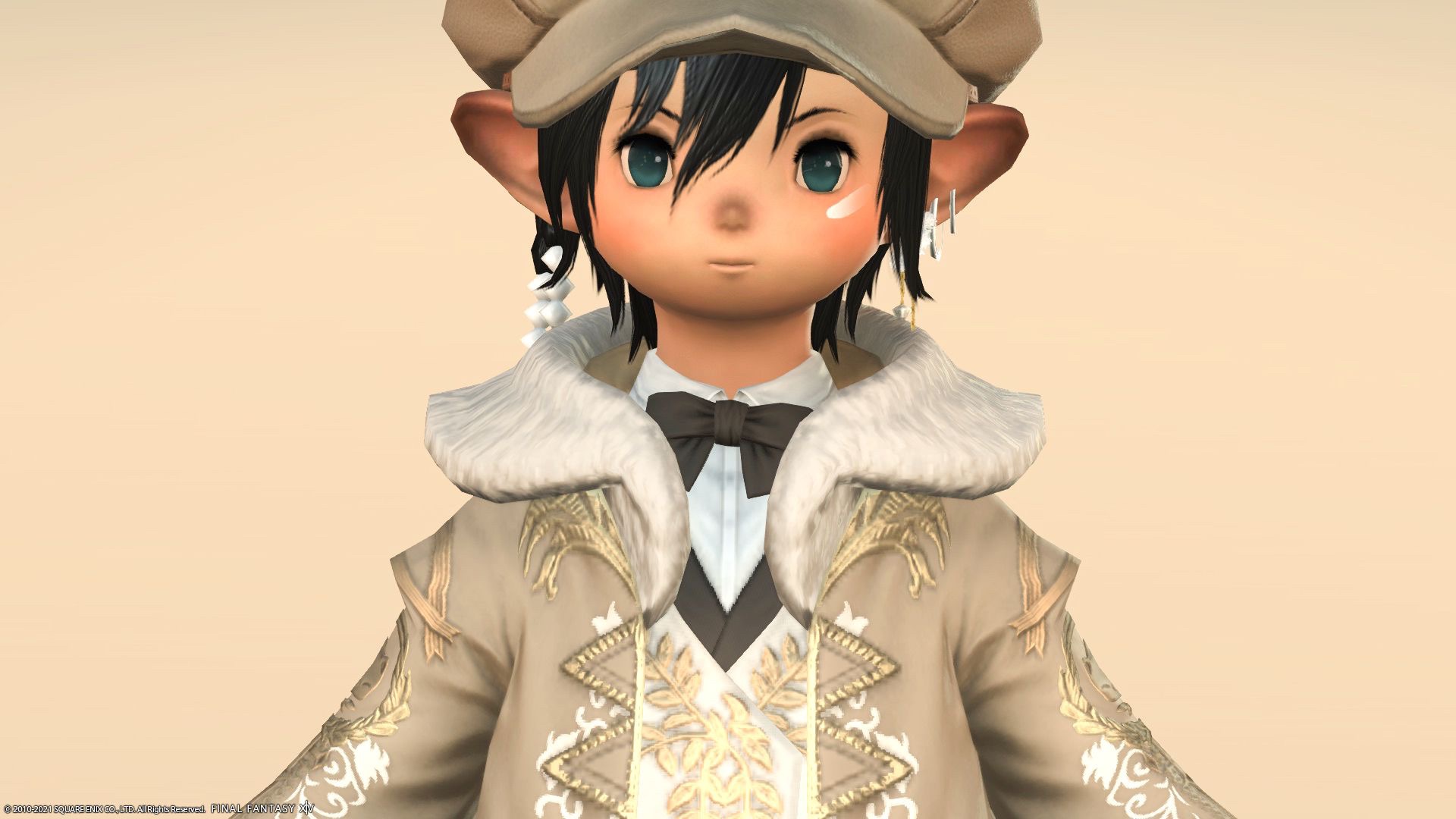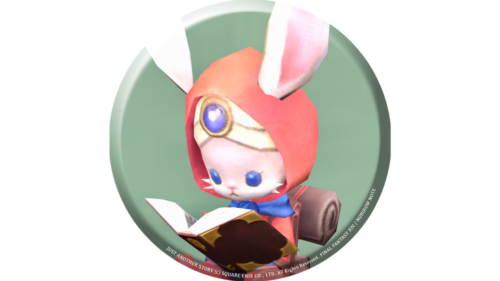 namingway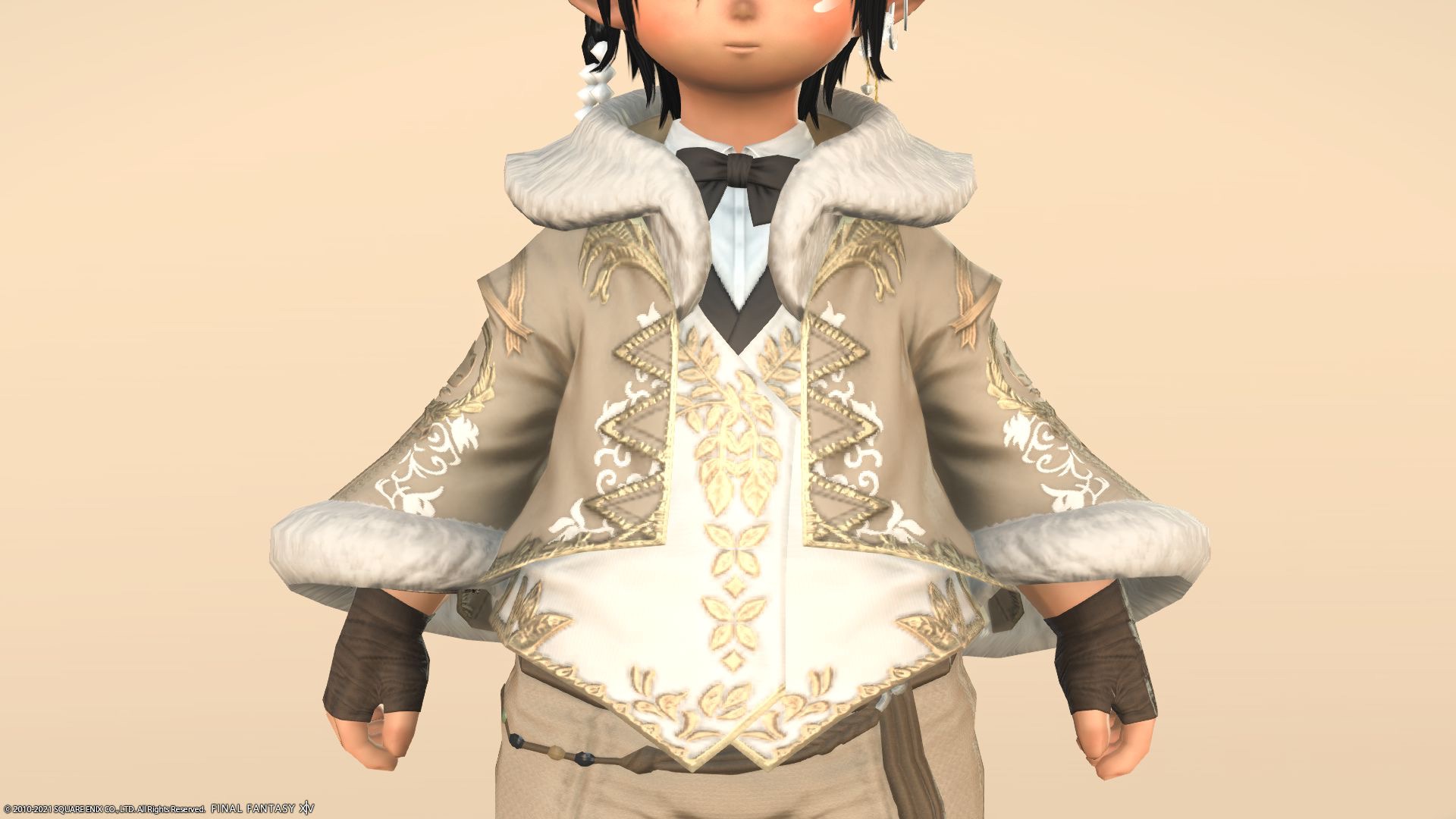 Moogle embroidery on the arm.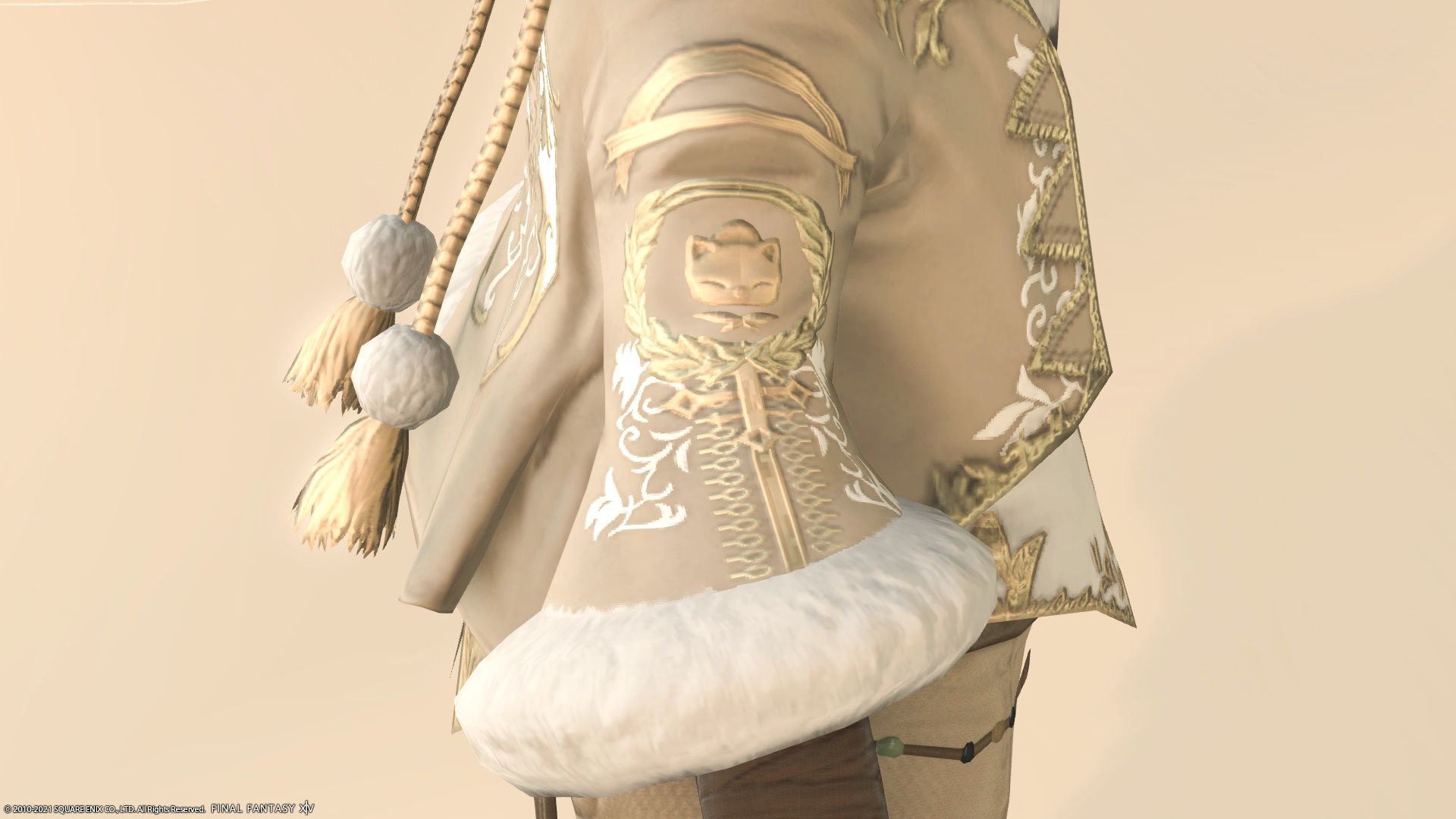 Is the embroidery on the back a dragon? I also like the fact that the two hanging bonbon strings sway and are cute.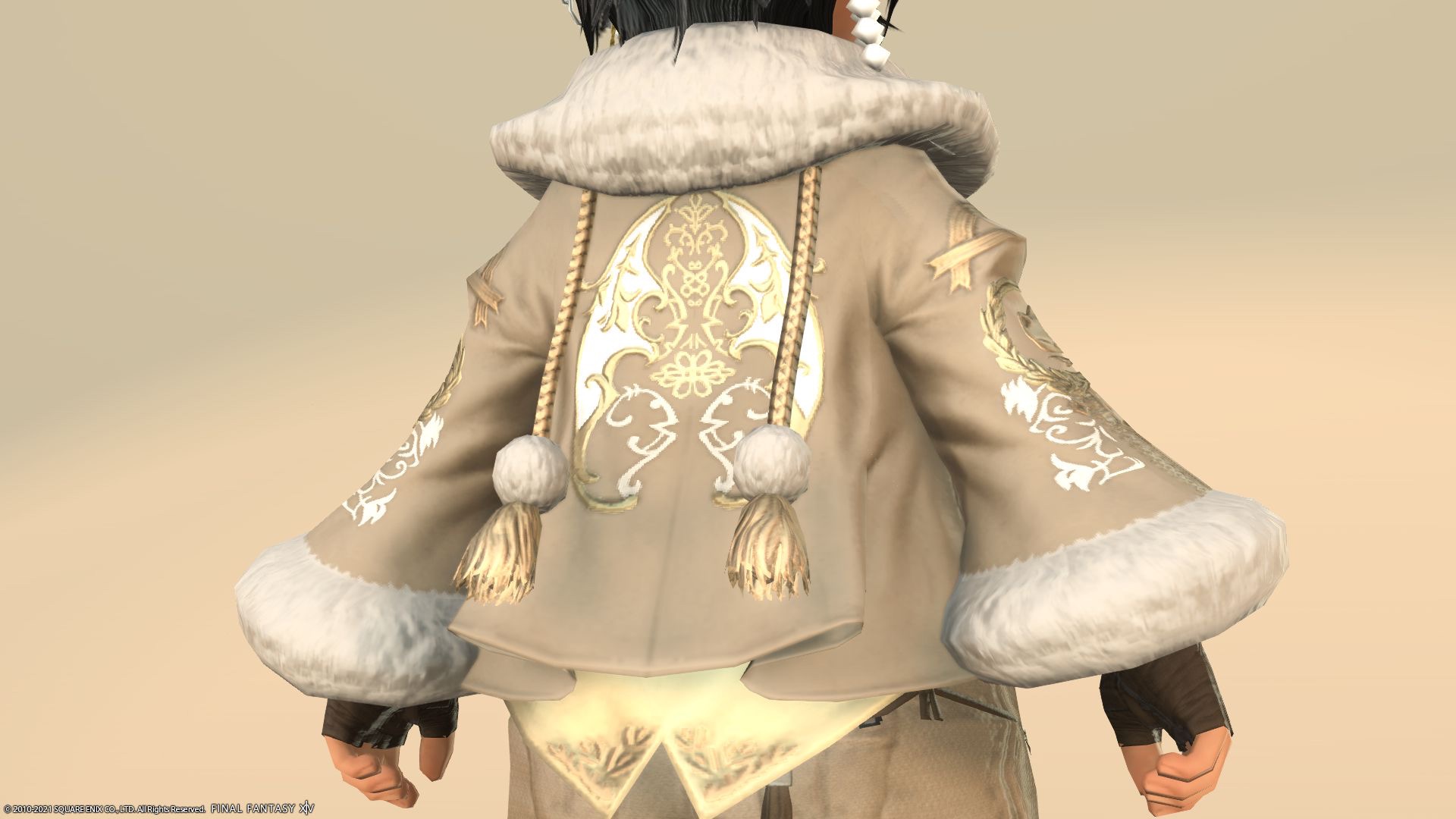 I made it look a little worn out with my hand-equipped "Pagos Field Dressing".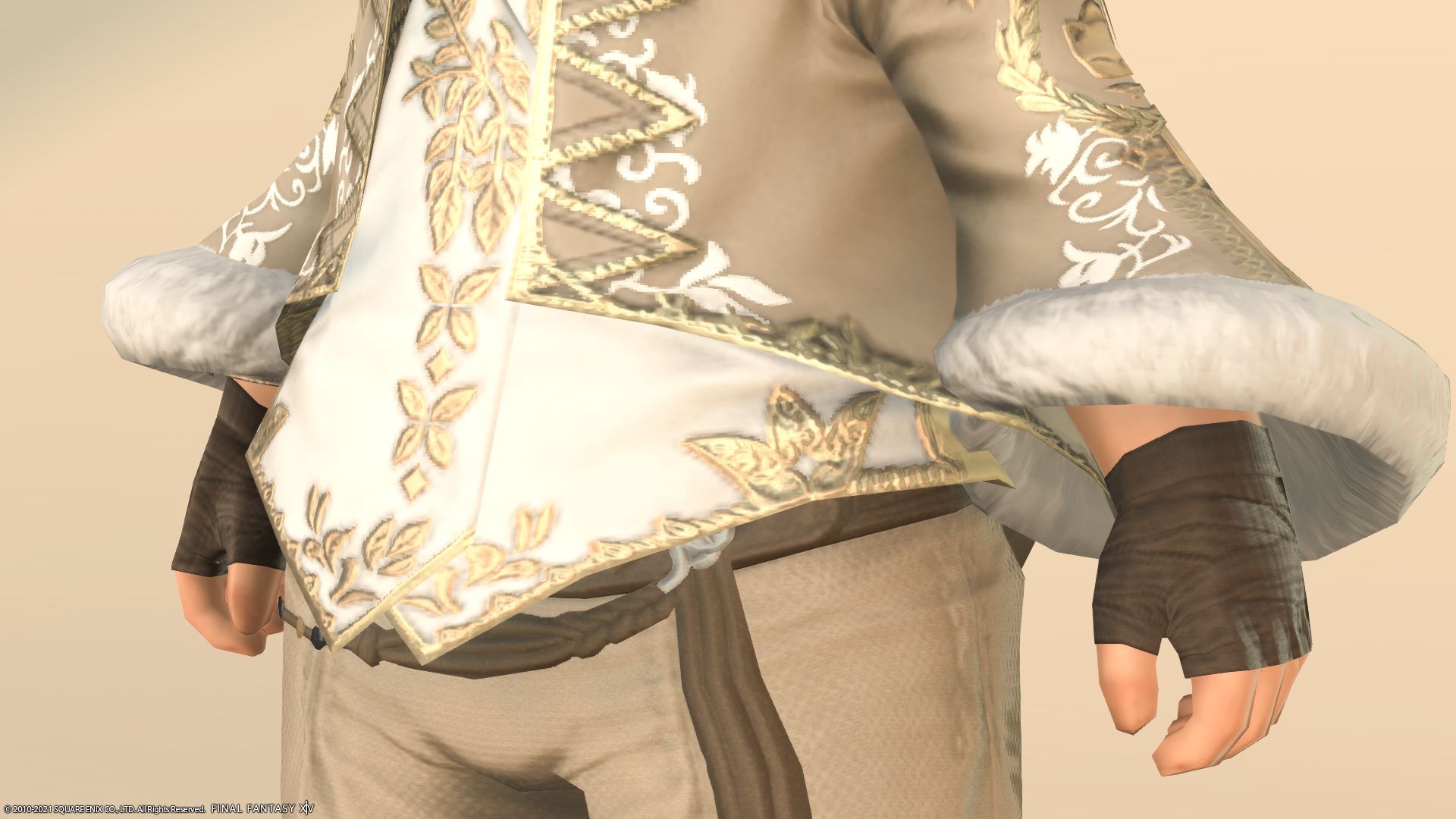 The leg-equipped "Riviera Slops" is a surprisingly fashionable slop that has a thin ankle and the expression changes considerably depending on the shoes you match. The point is striped socks.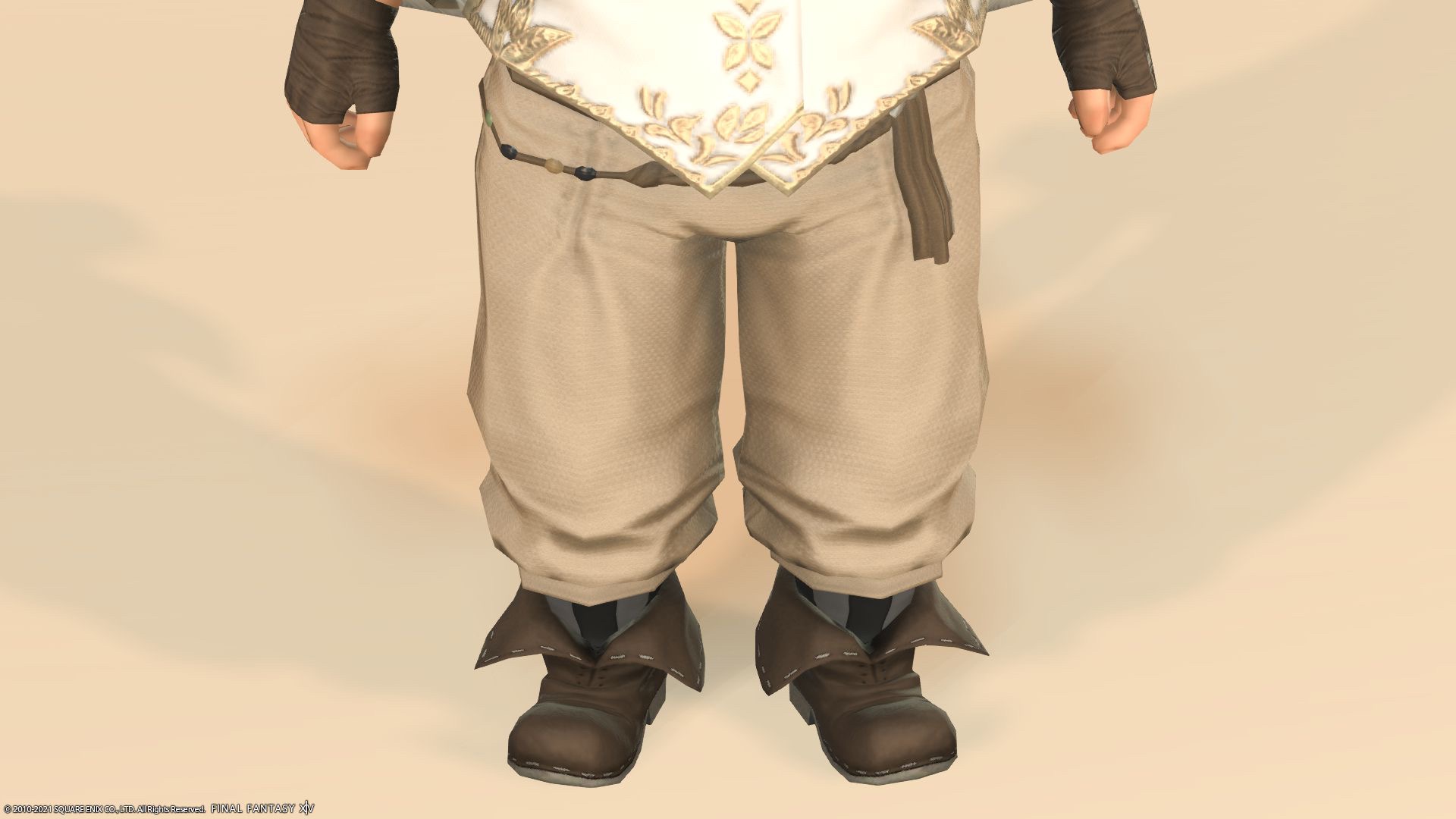 It is a set of equipment that suits any job unexpectedly.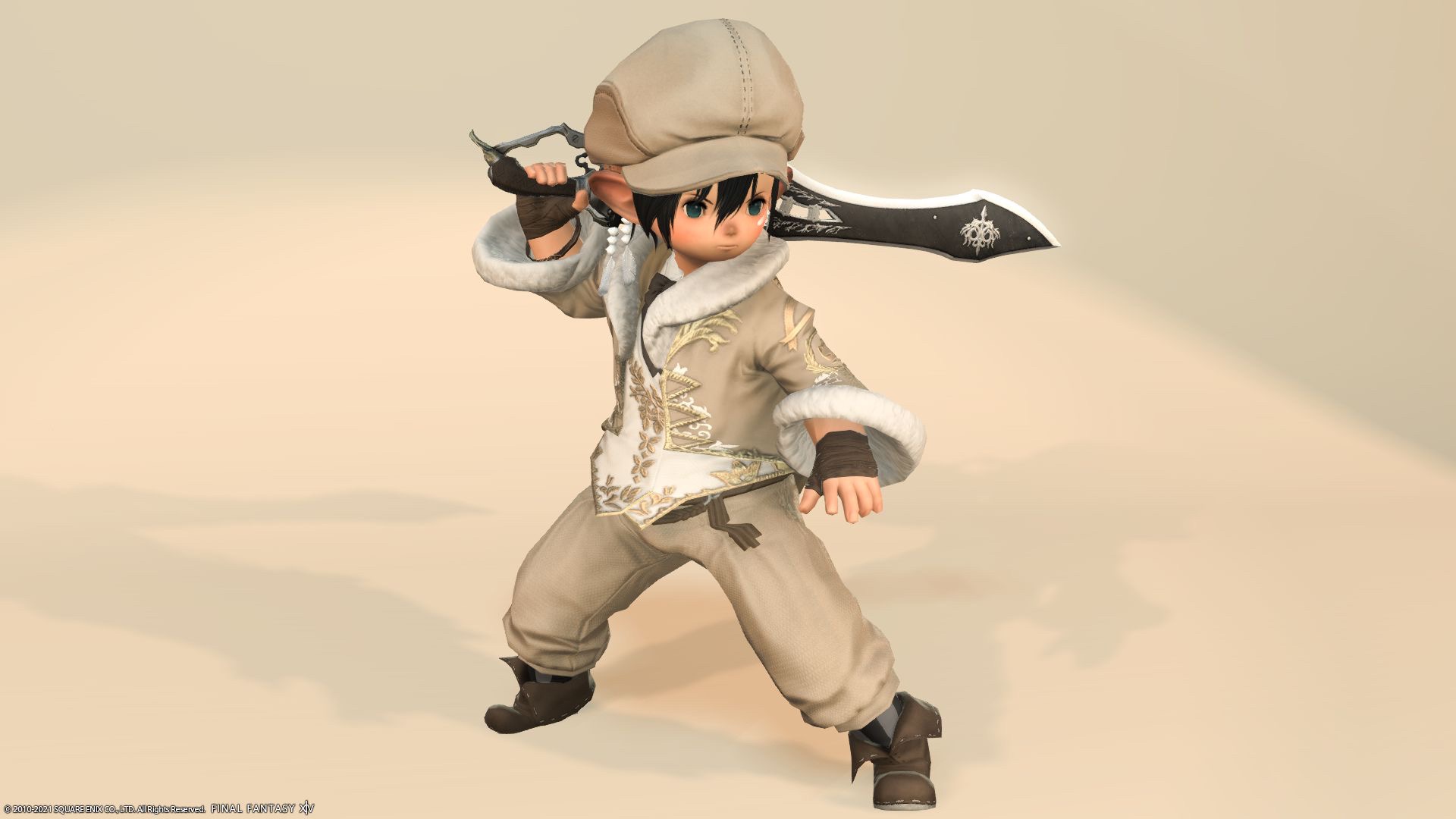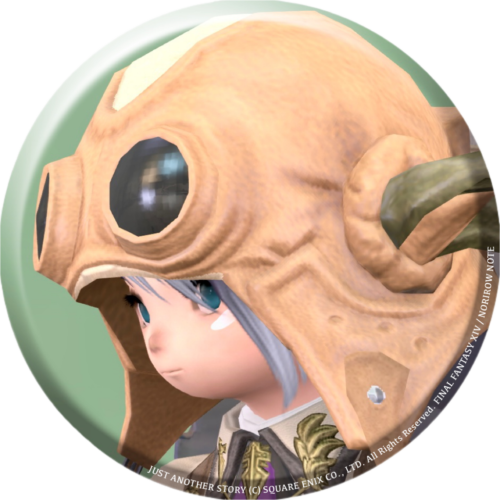 norirow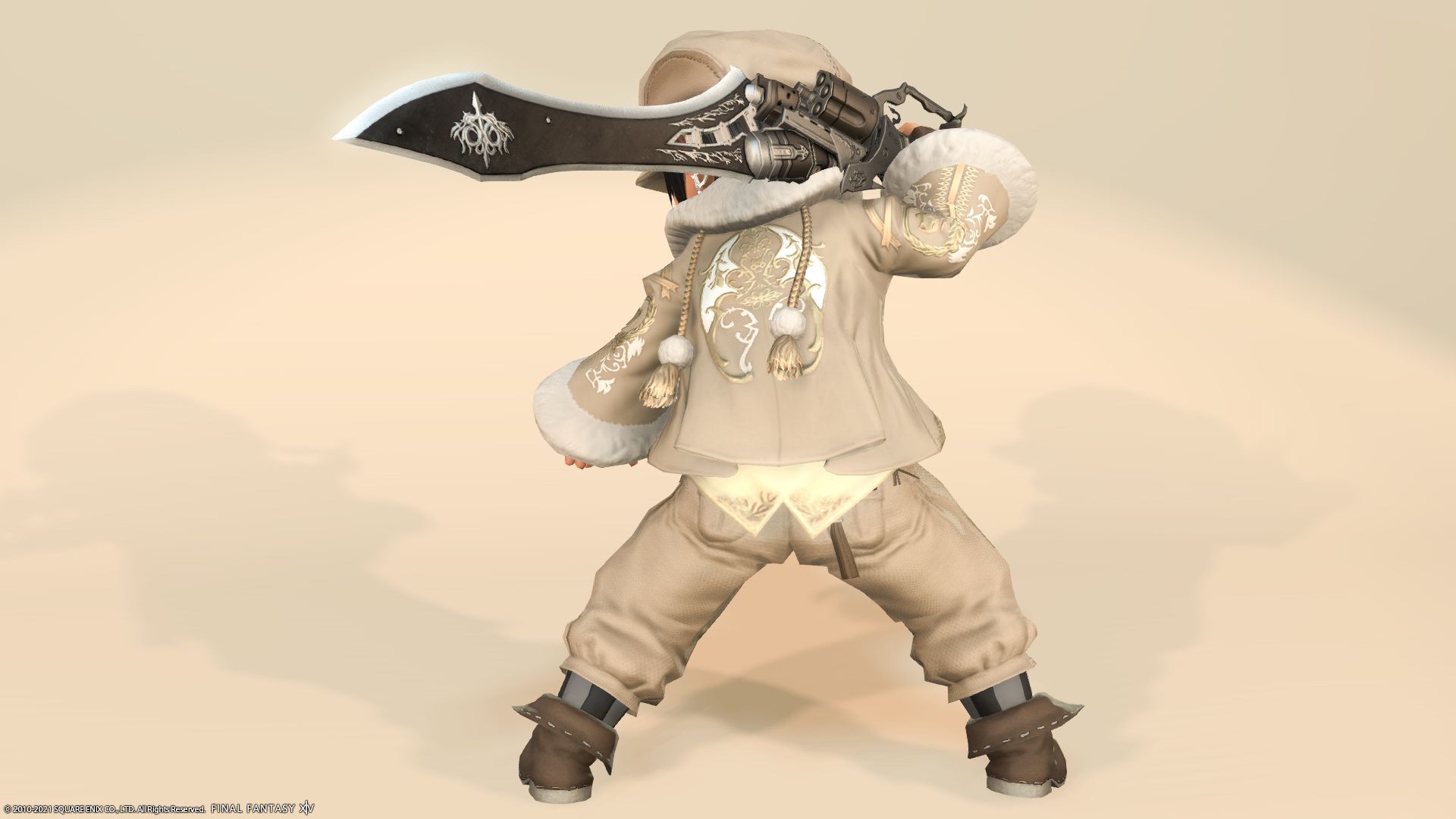 Since my character is always seen from behind, it is very important whether you like the appearance from behind.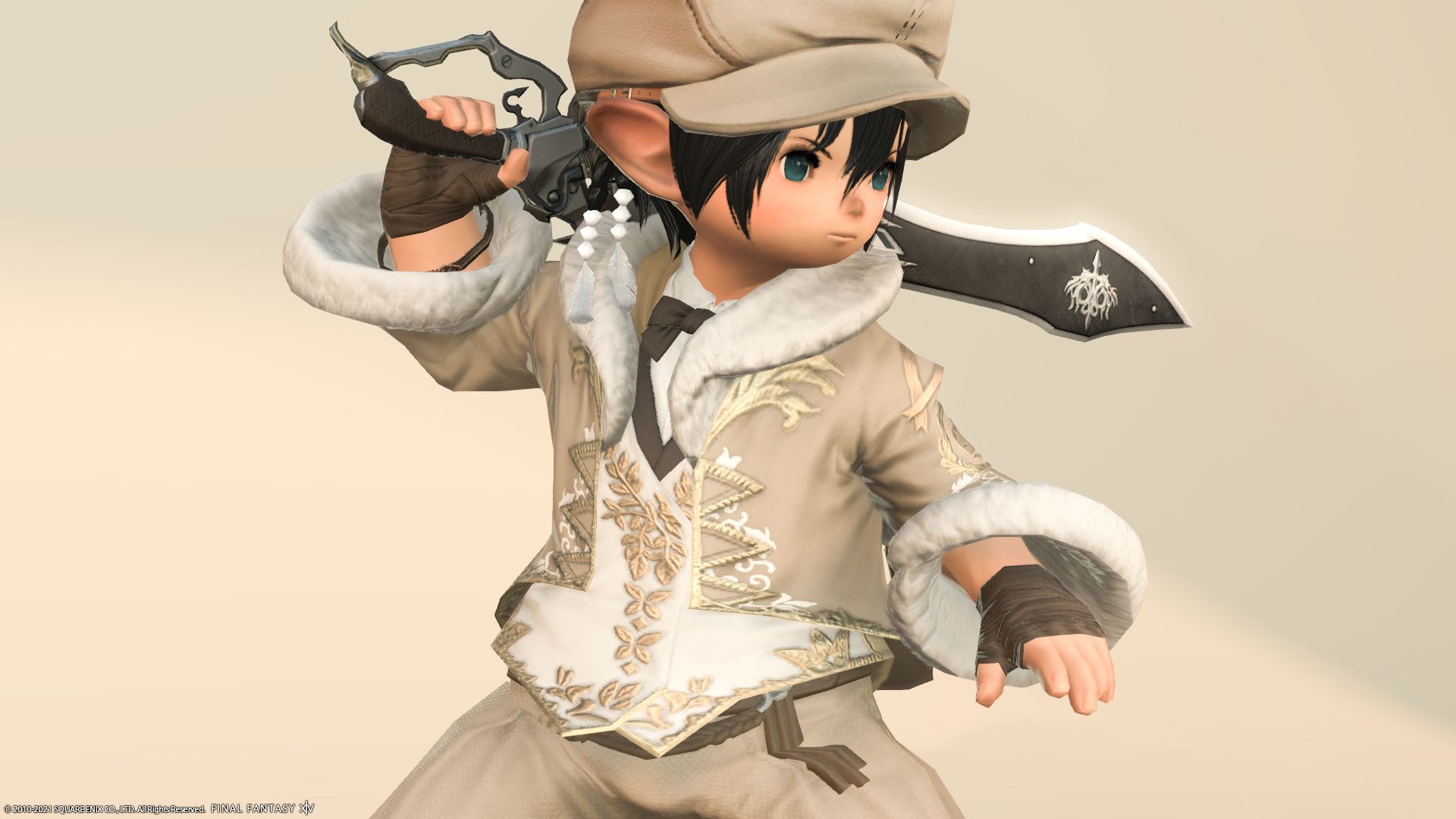 So, it was a record of my favorite "a little elegant mechanic" coordination.
▼ Please check the video for the movement of the fabric!
Related records