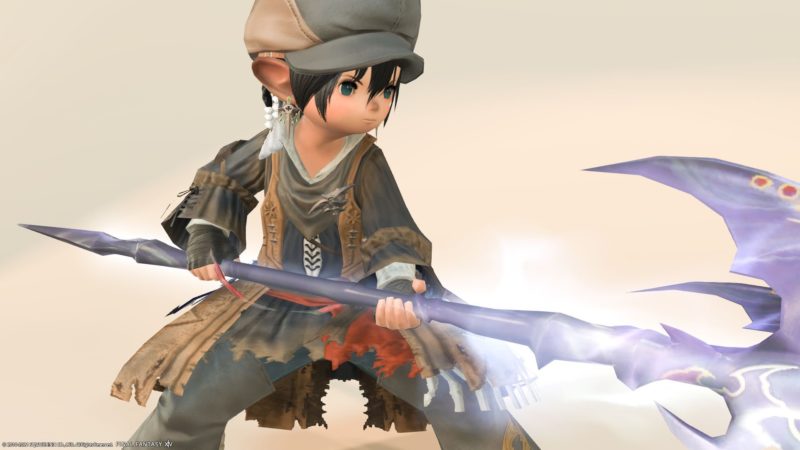 I tried a traveler-style Glamours using the "Expeditioner's Coat" that can be worn by all jobs and can be worn by both men and women.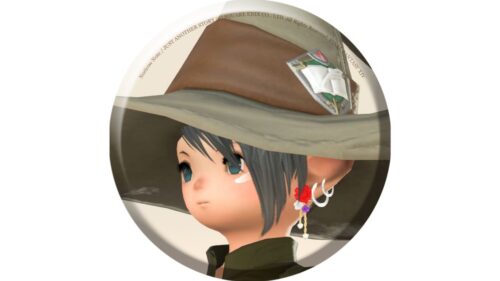 norirow
It's a set that can be prepared even if the level is low, so I'm happy to wear it from the beginning!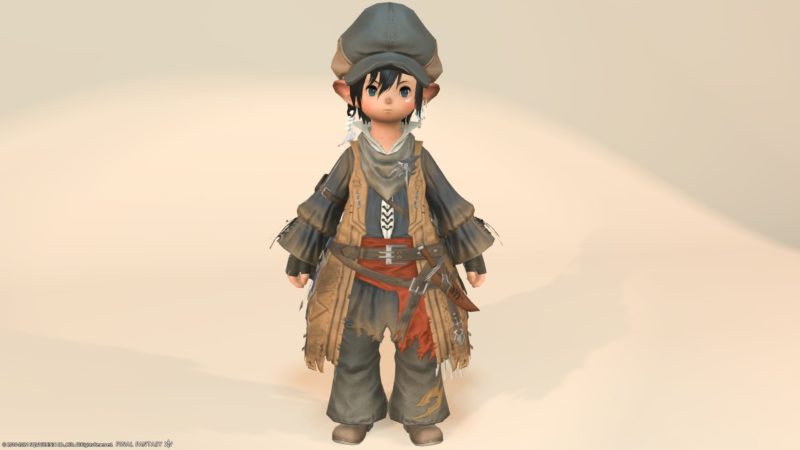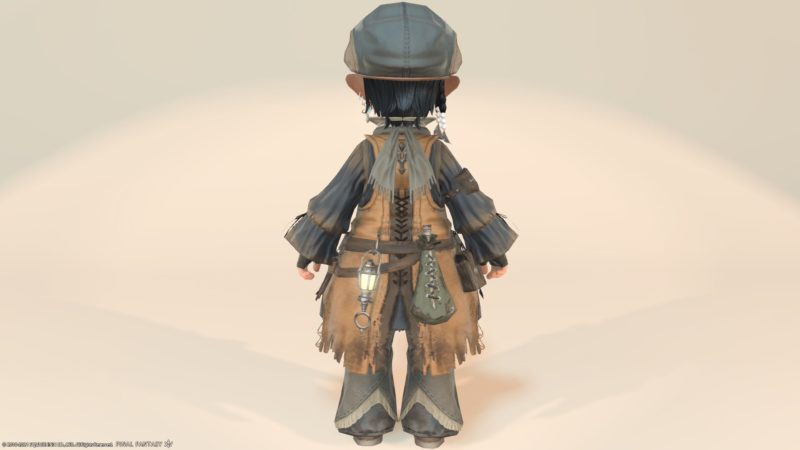 Coordination this time
Only shoes are from Lv5, but other than that, it is a set that can be equipped from Lv1.
This hat is also easy to use.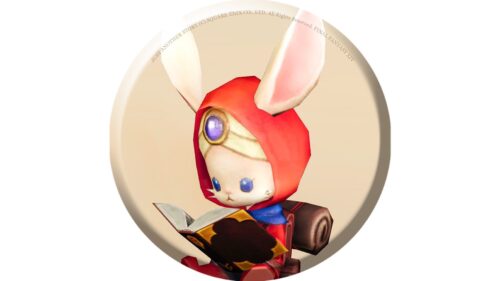 namingway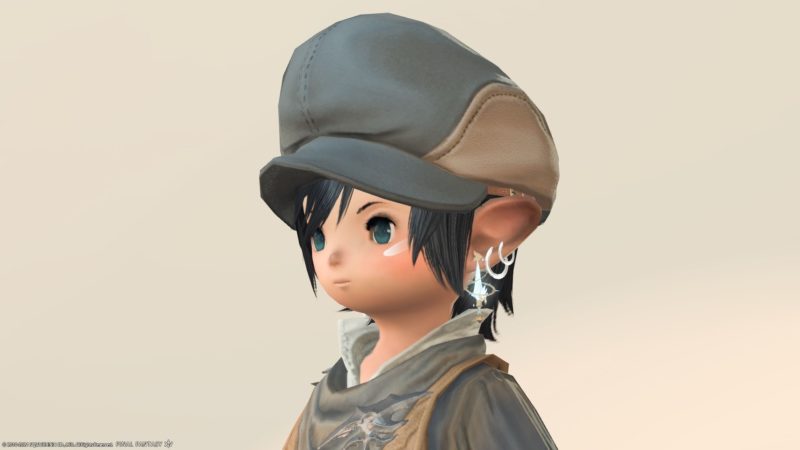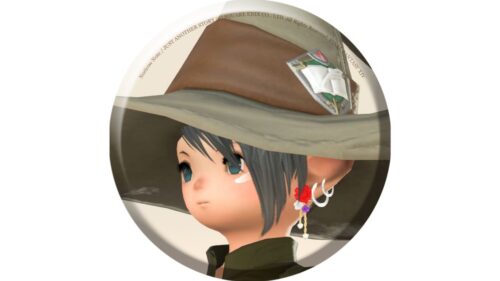 norirow
It is useful because it is easy to match with any coordination!
This "Expeditioner's Coat" looks a bit tattered at first glance, but if you look closely at the details, it has various elaborate designs.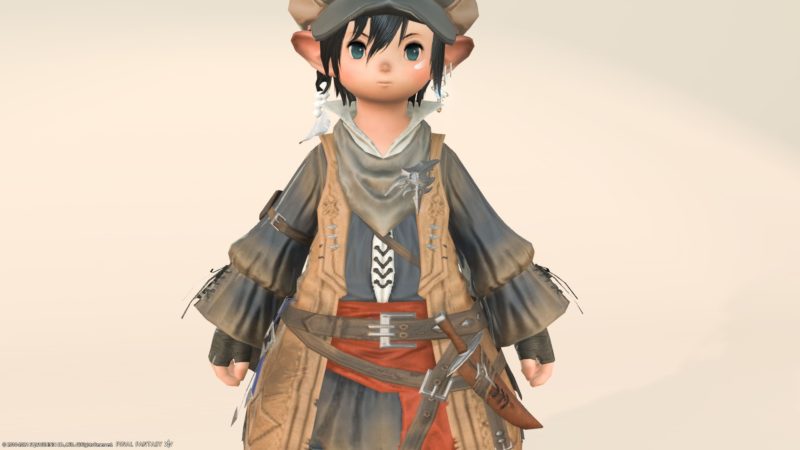 I wear a white shirt with a high collar underneath, and I wear several layers on top of it. The sleeves are fluffy, and the knot that sticks out is a little point.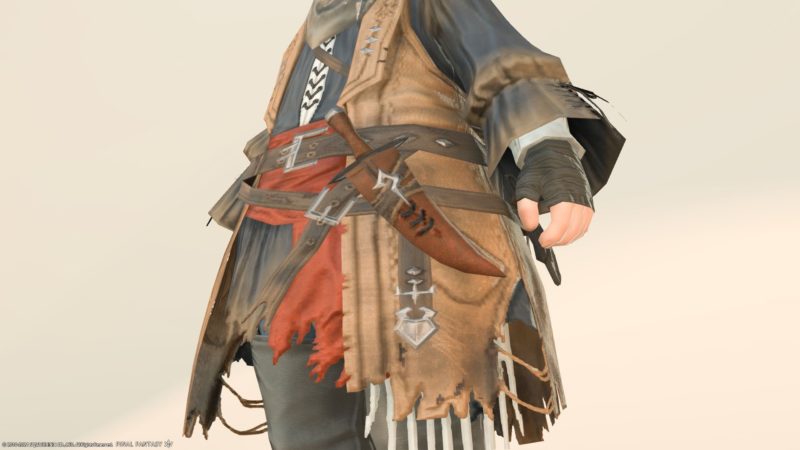 The scarf knot is cute when viewed from behind.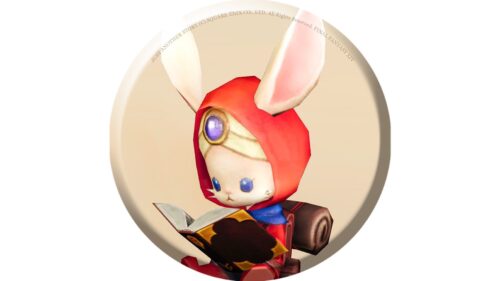 namingway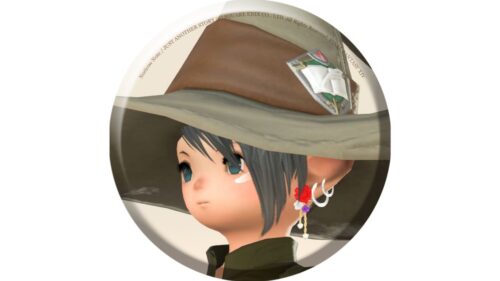 norirow
I also like the fact that the lamp on my back is always shining.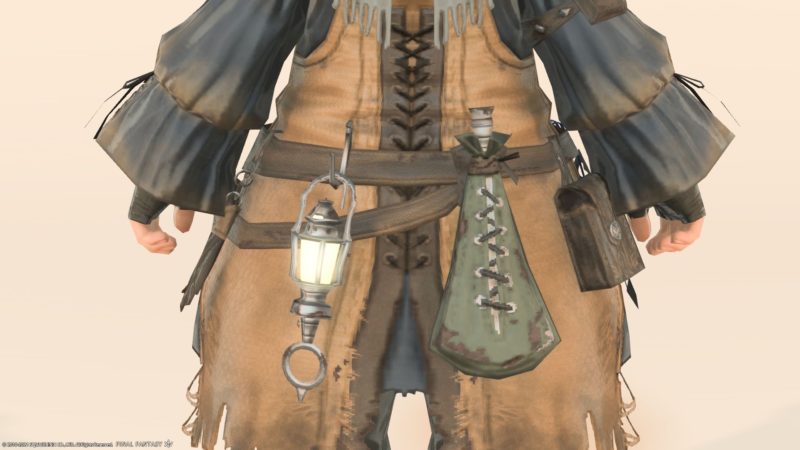 Is the water bottle held next to the lamp? Lamps and water bottles are perfect for travelers.
The leg-equipped "Anemos Chaps" is a precious bell-bottom.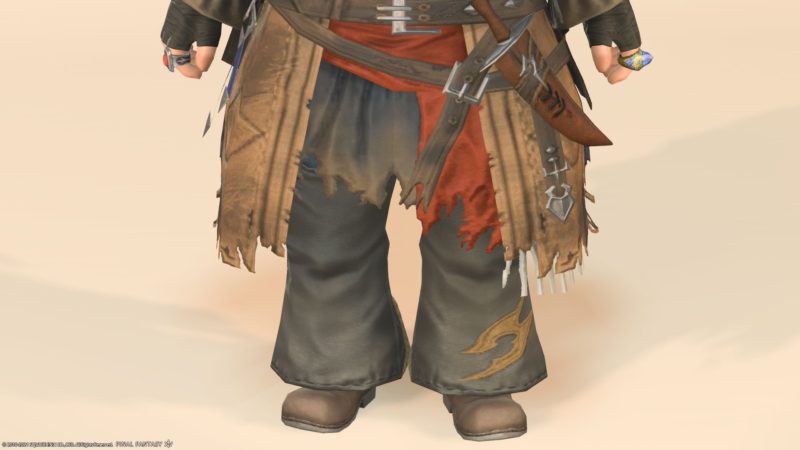 The fluttering on the back side is a little western style.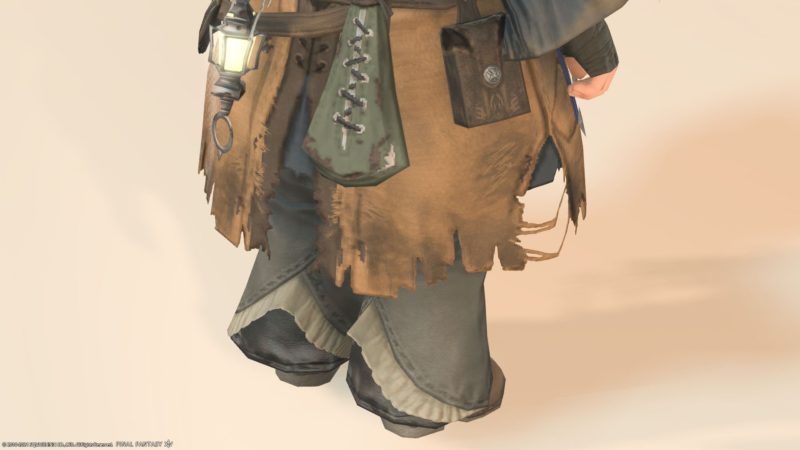 Shoes may fit such voluminous forehead shoes.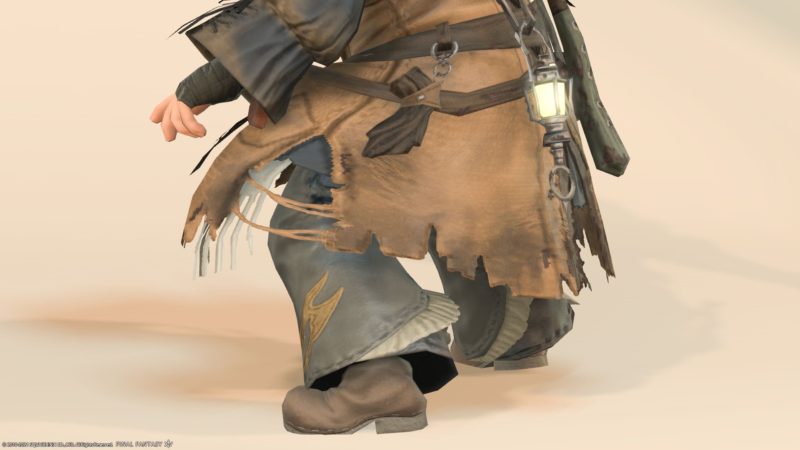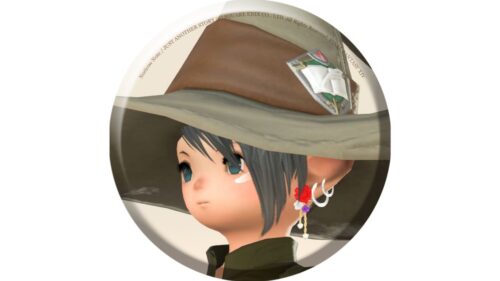 norirow
I especially like the silhouette of this set of equipment when viewed from behind.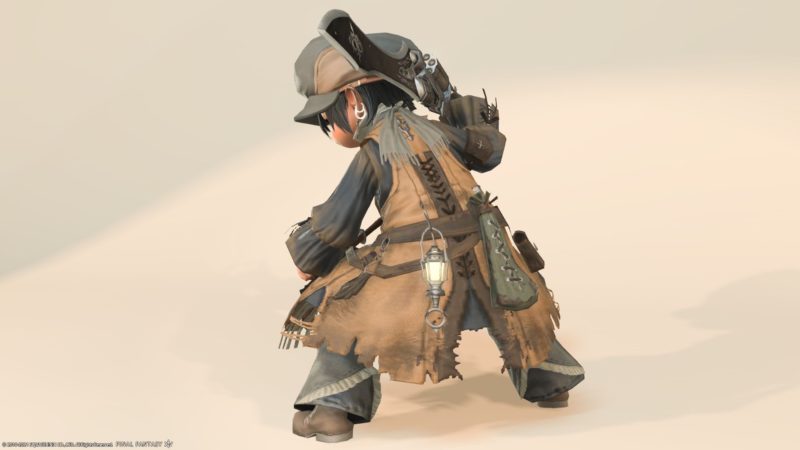 Since you are always looking at the character from behind during the adventure, it is very important to look back.
And it's easy to match any job.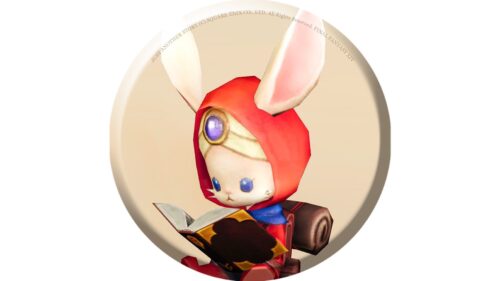 namingway
Even a dragon …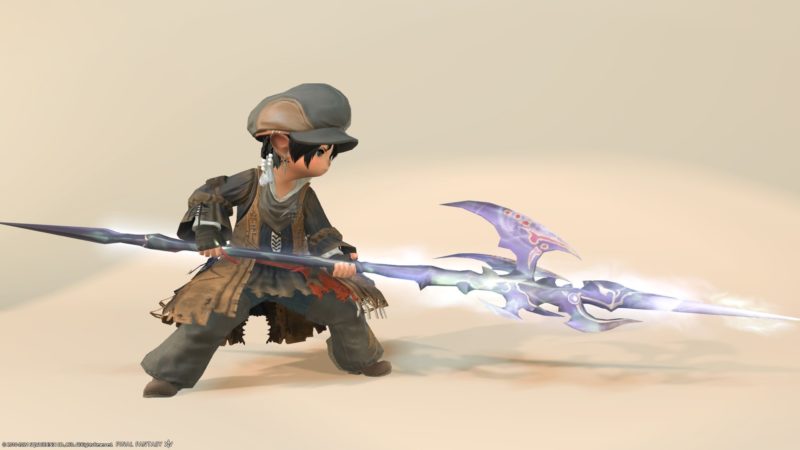 Even with a gunbreaker …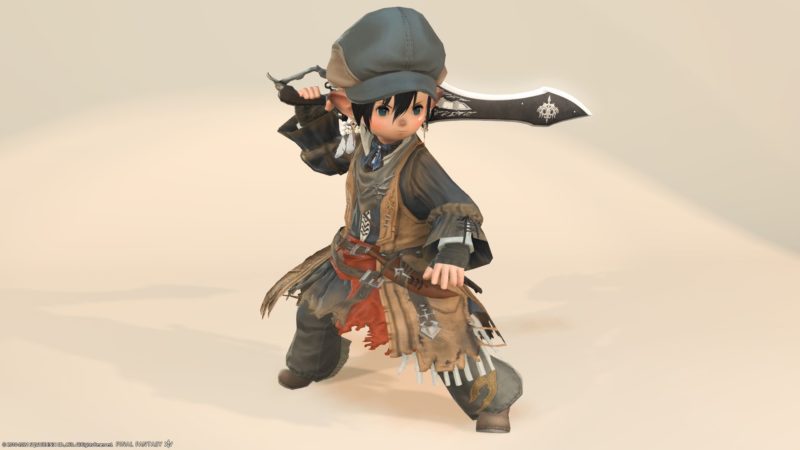 Even in monk …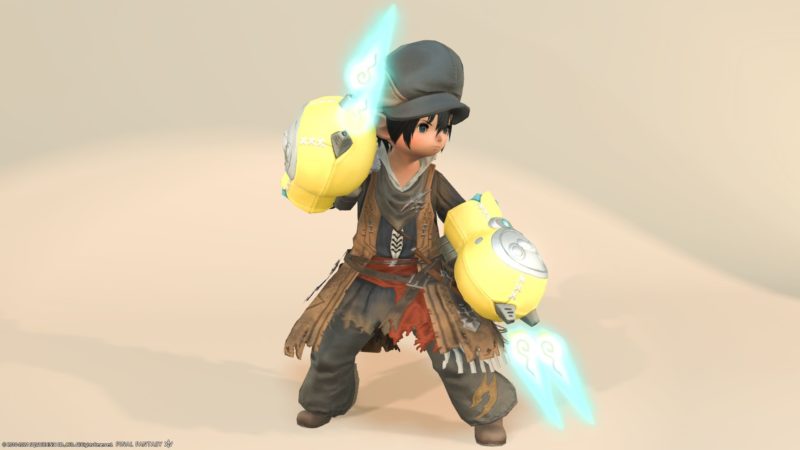 It suits any job.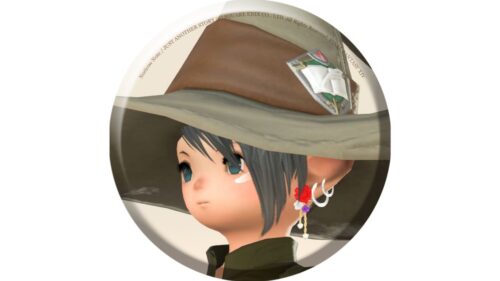 norirow
I'm happy again because this coat is the same as that NPC!
Try it with Edenmete Necklace
I feel that it goes well with "Edenmete Necklace", which features a cute ribbon.
It feels like it fits snugly in the empty chest.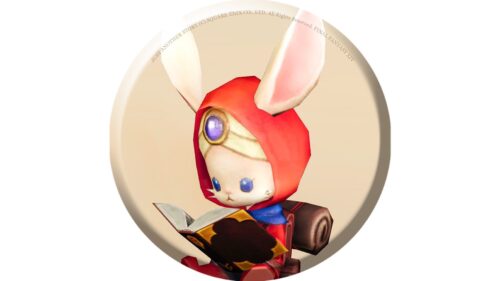 namingway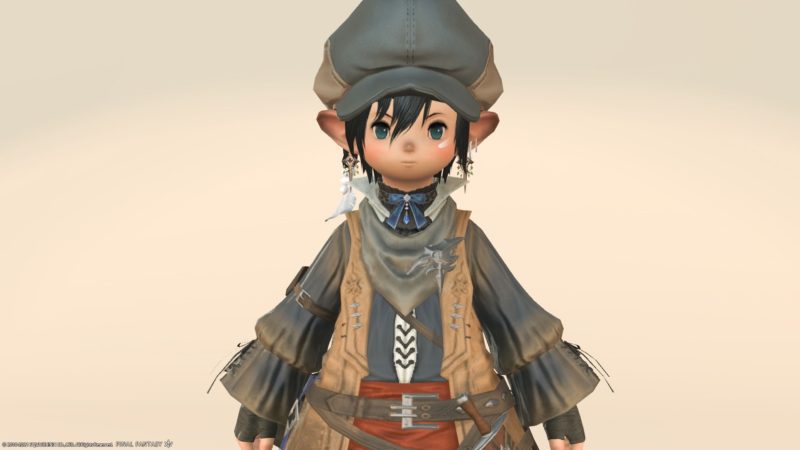 It feels like a little fashionable point added to the tattered clothes.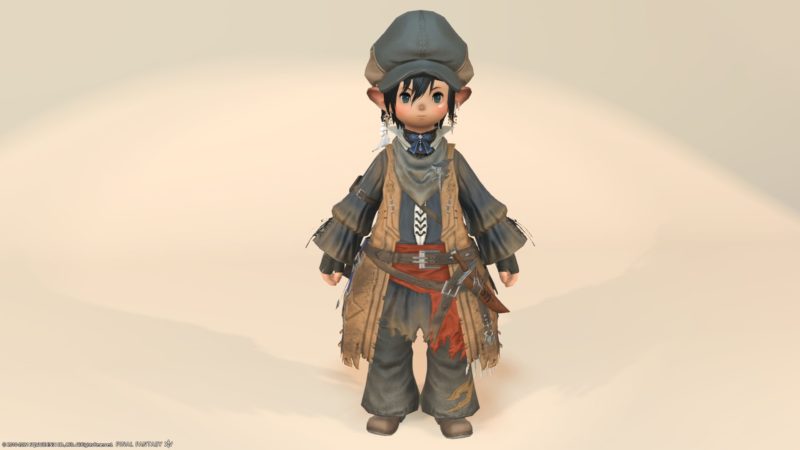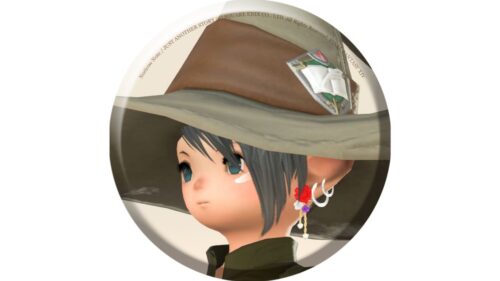 norirow
It feels like an adventure and I like it very much.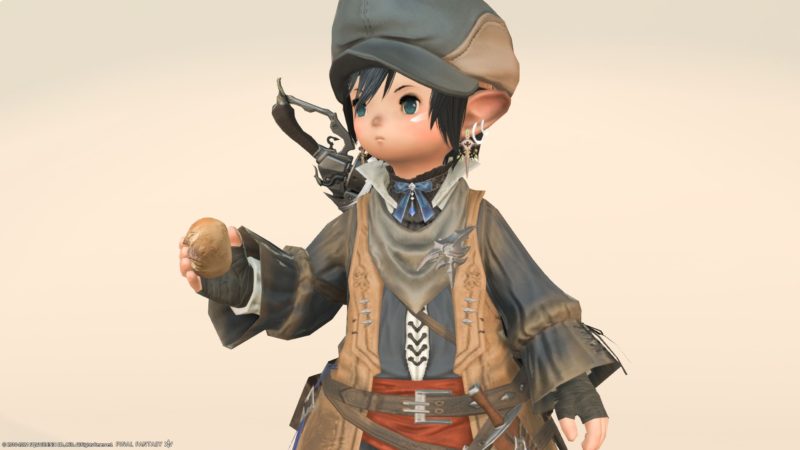 So it was a record of a drifting traveler-style Glamours using "Expeditioner's Coat".
▼ Please check the video for the movement of the fabric!
Related records