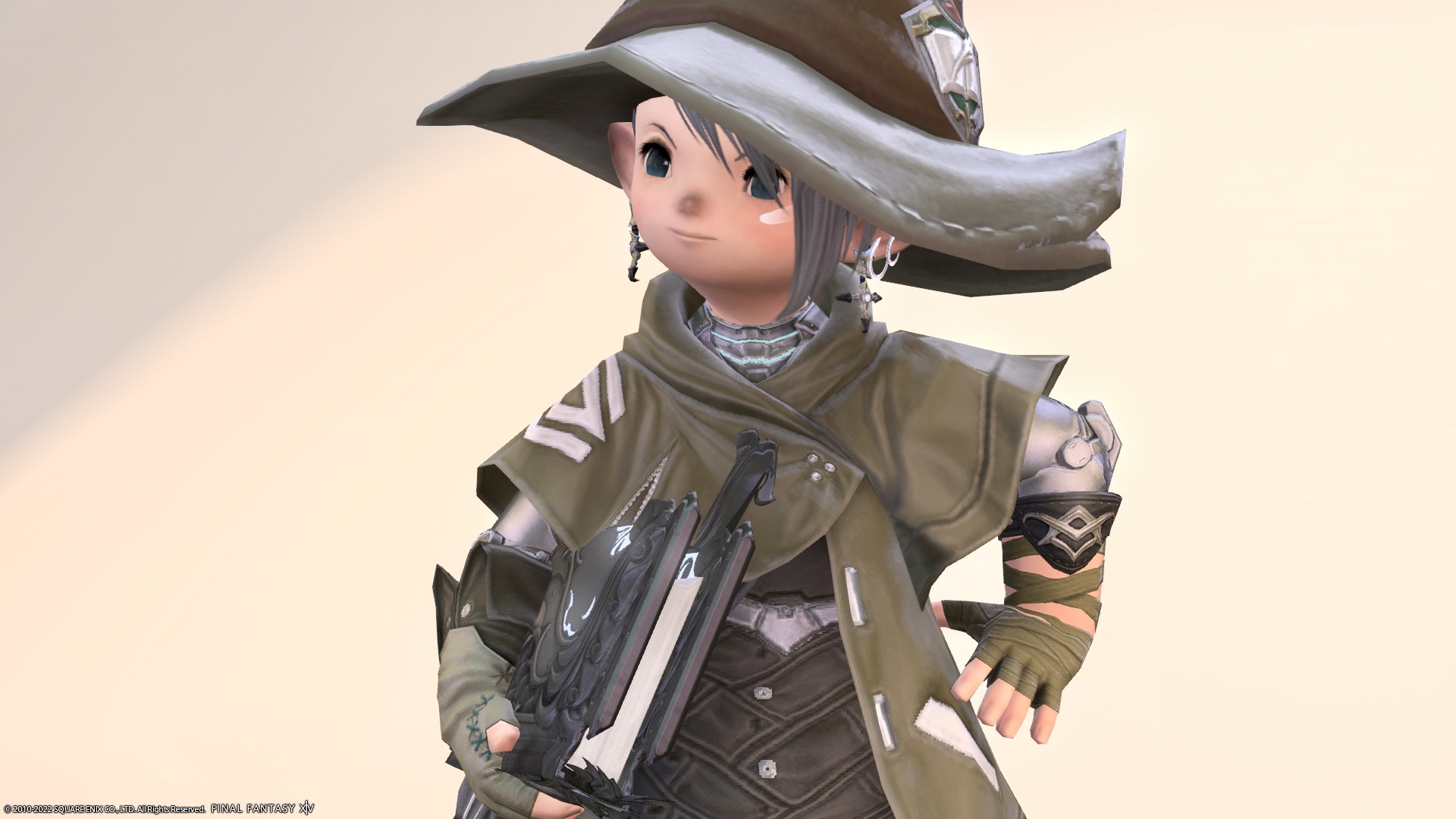 This is my favorite Healer Glamor record.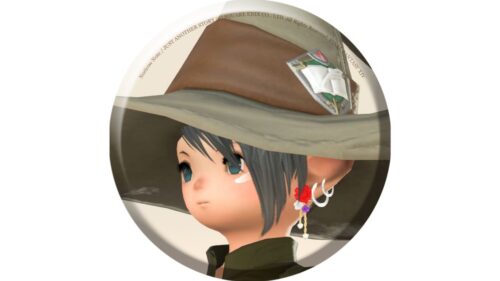 norirow
It's casual everyday wear with a bit of a military feel!
Or rather, you just put on your usual hat again.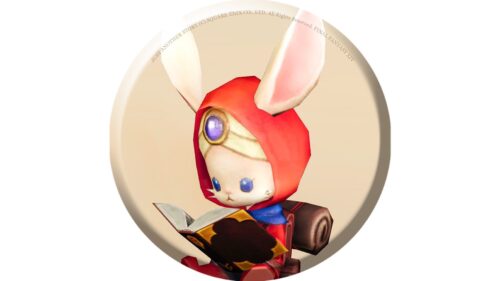 namingway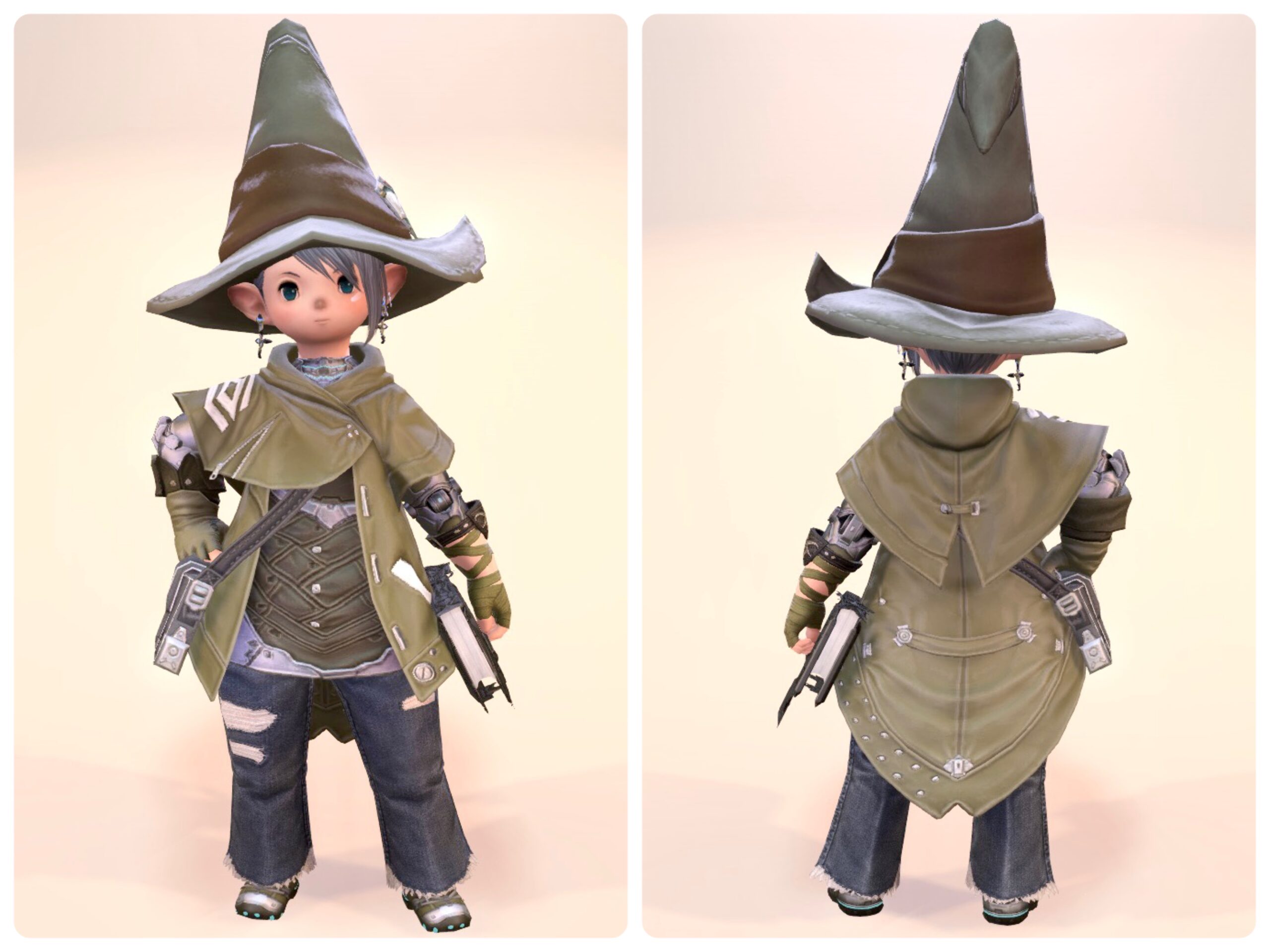 Coordination for this time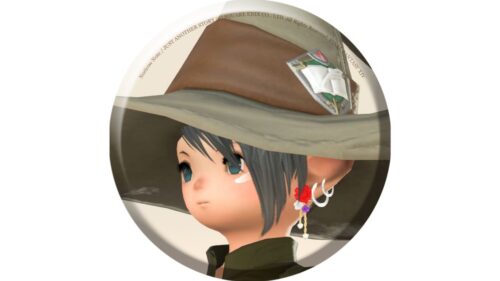 norirow
Because I really like this hat the most 💦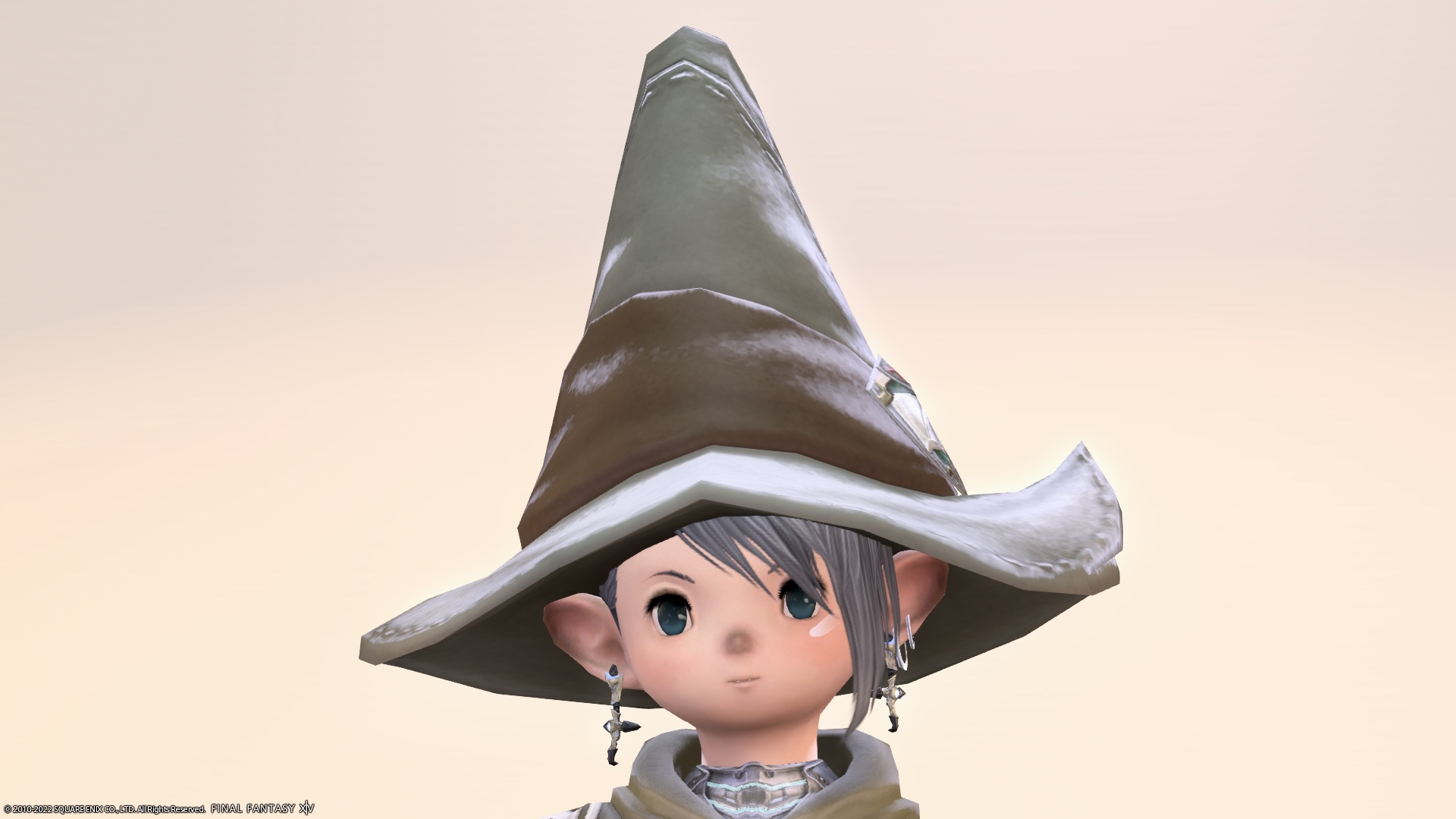 Since the body equipment has a cyber feeling, I tried the "Proto Ultima Earrings of Healing" that also shine blue on the ears.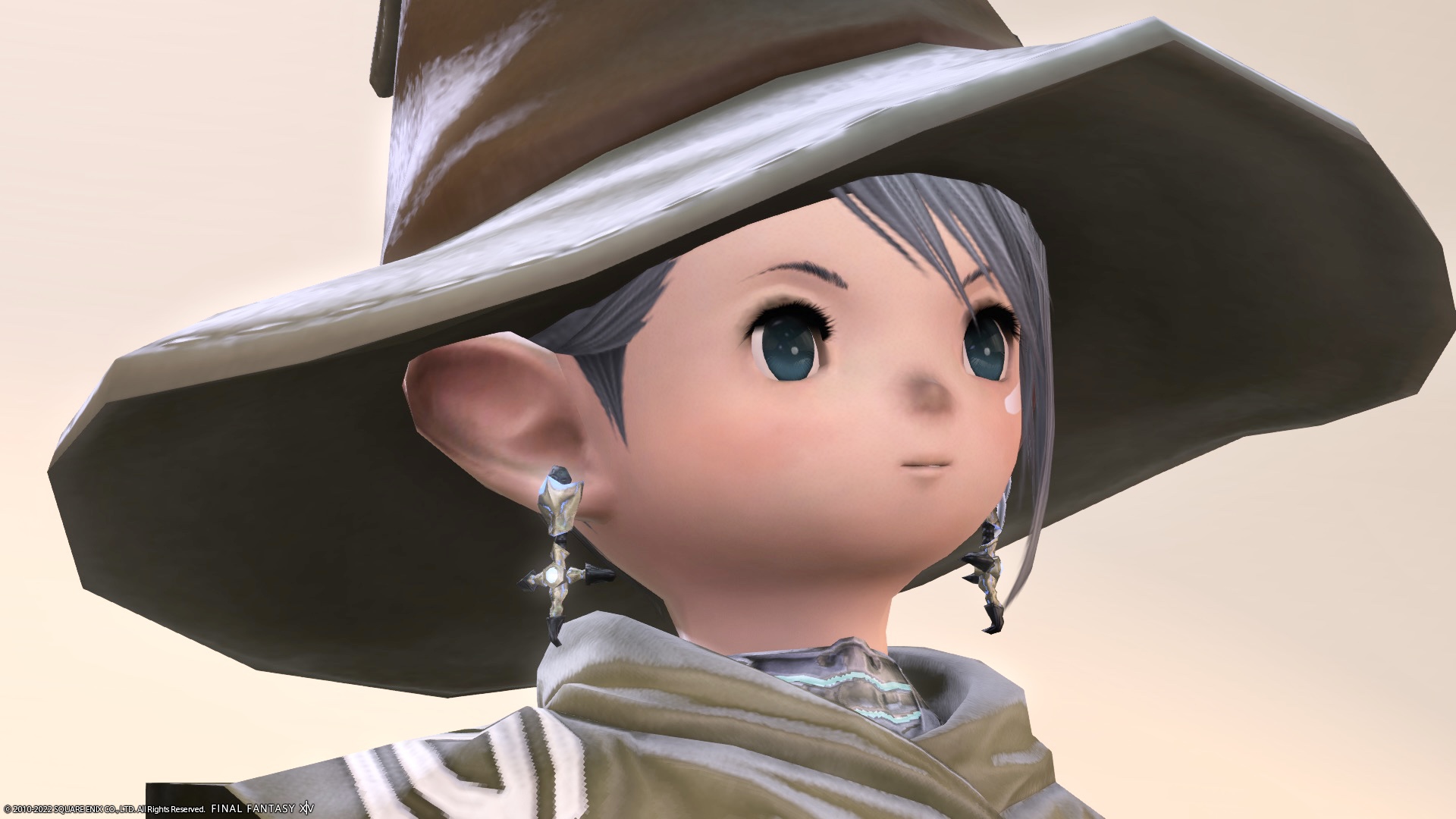 The "Late Allagan Coat of Healing" on the body is a coat that can be obtained from Wolf Mark in PvP, and has a slightly cute military-style design.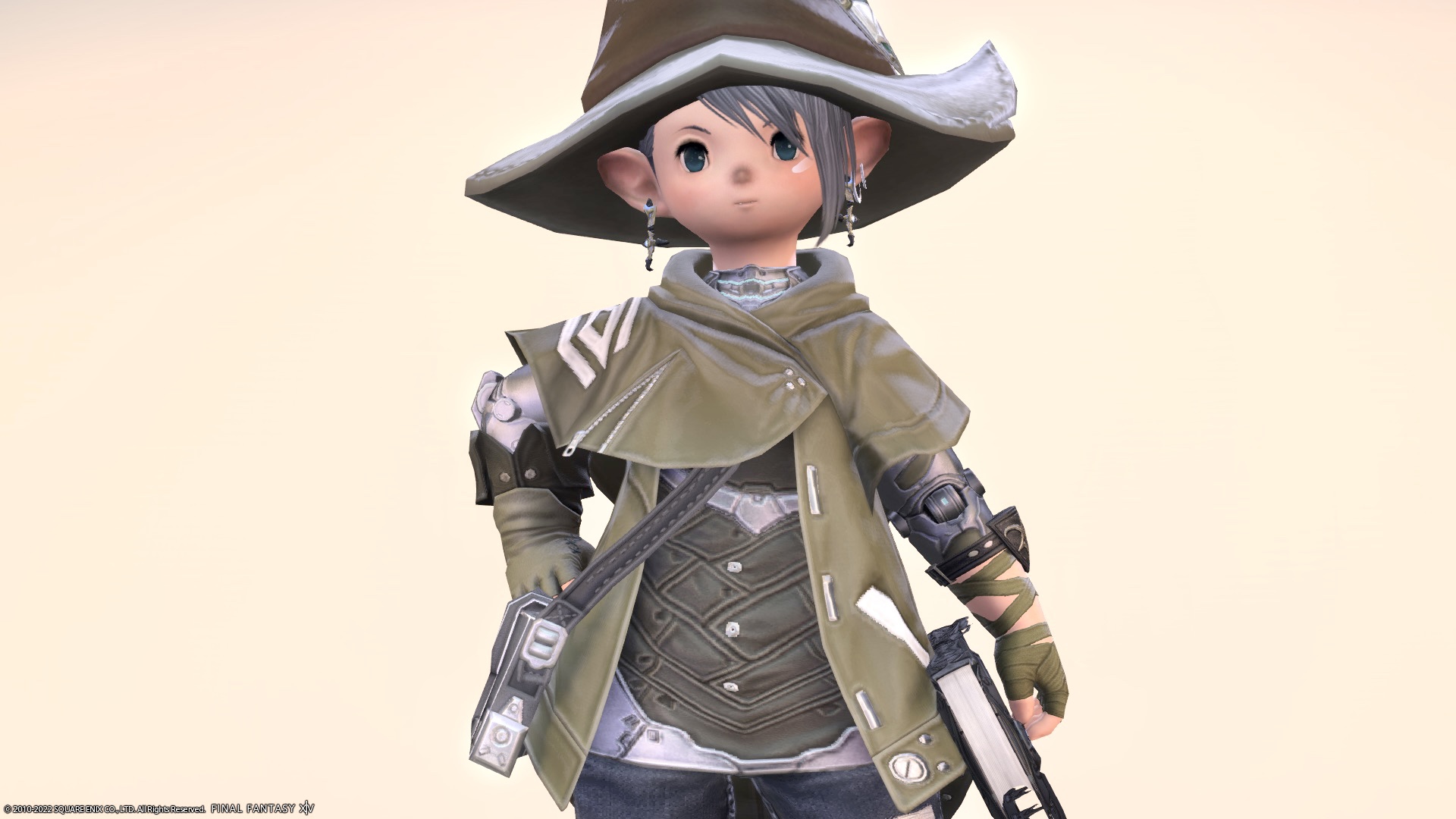 There is a part that shines blue like Allagan on the neck.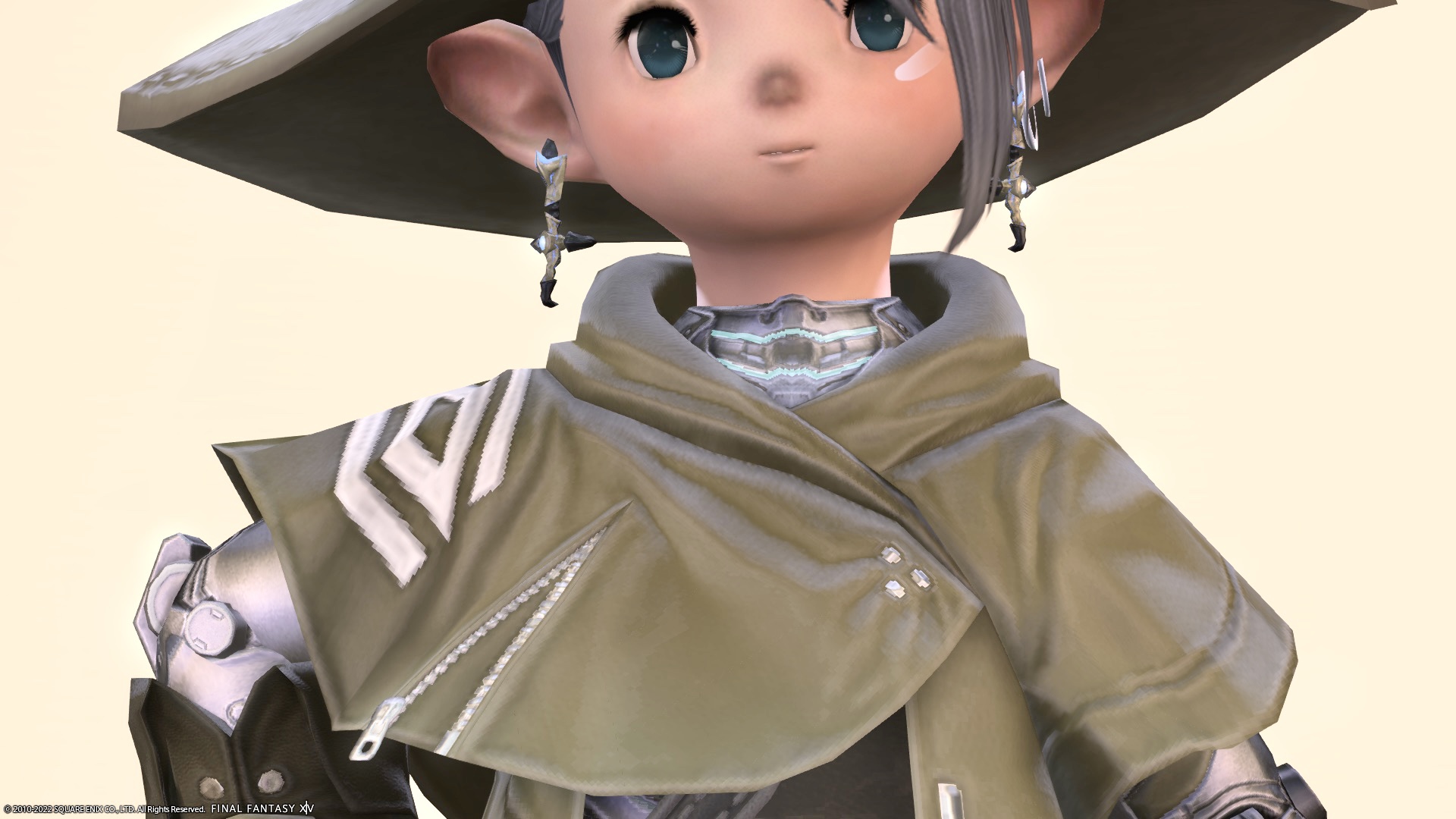 The crest on the shoulder gives it a military uniform look. Here it is dyed in mud green to match the hat, making it look even more military.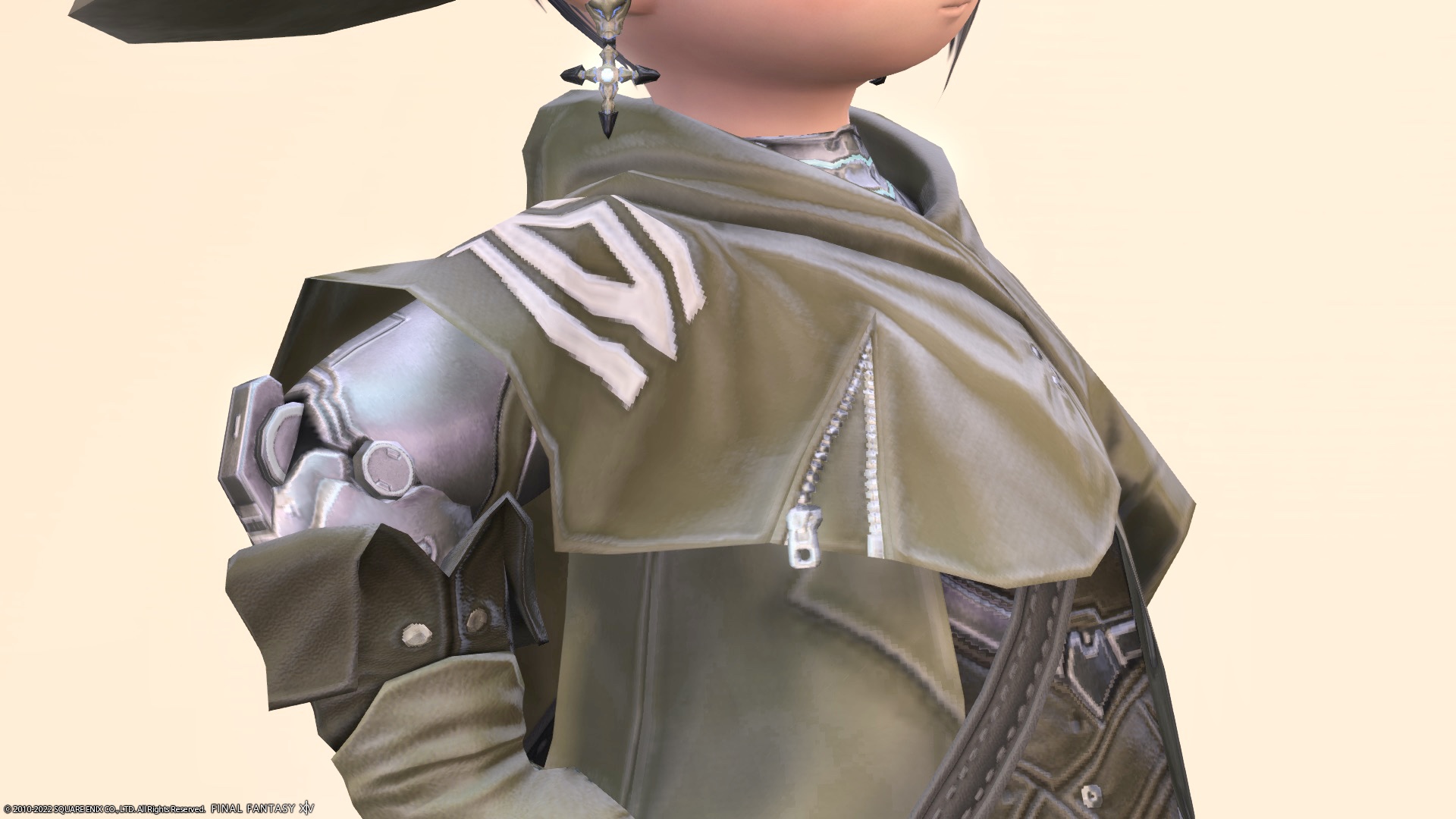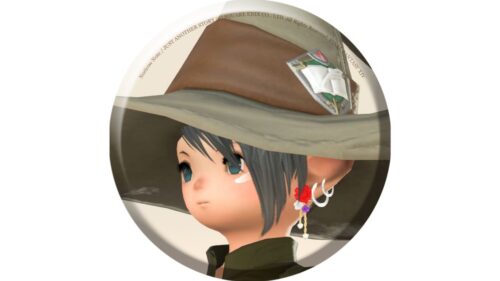 norirow
And it's cool that the arm part is a robot!
Is the area around the abdomen bulletproof?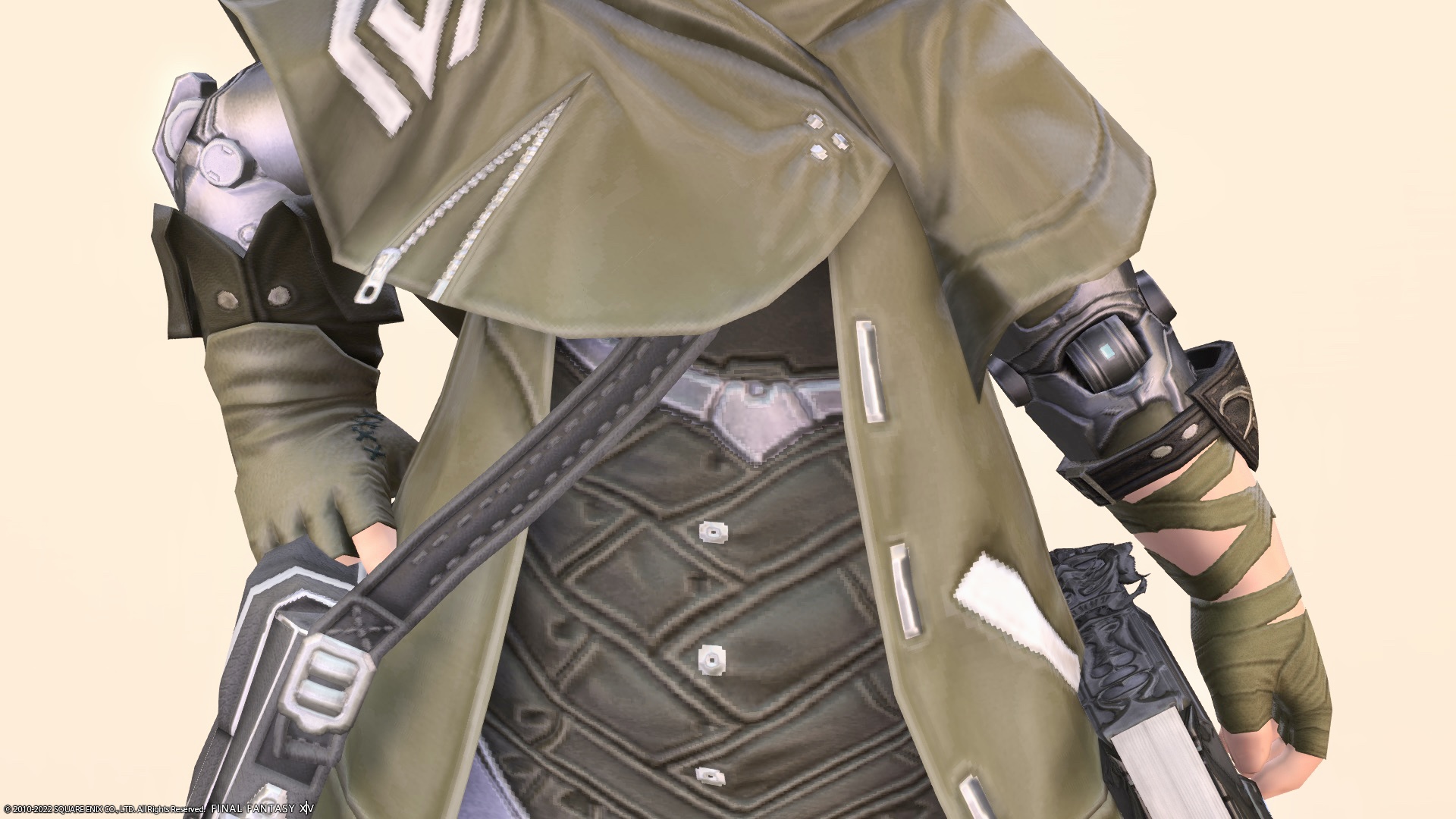 It seems to be a healer's equipment, and a bag that seems to contain first aid tools is hung diagonally.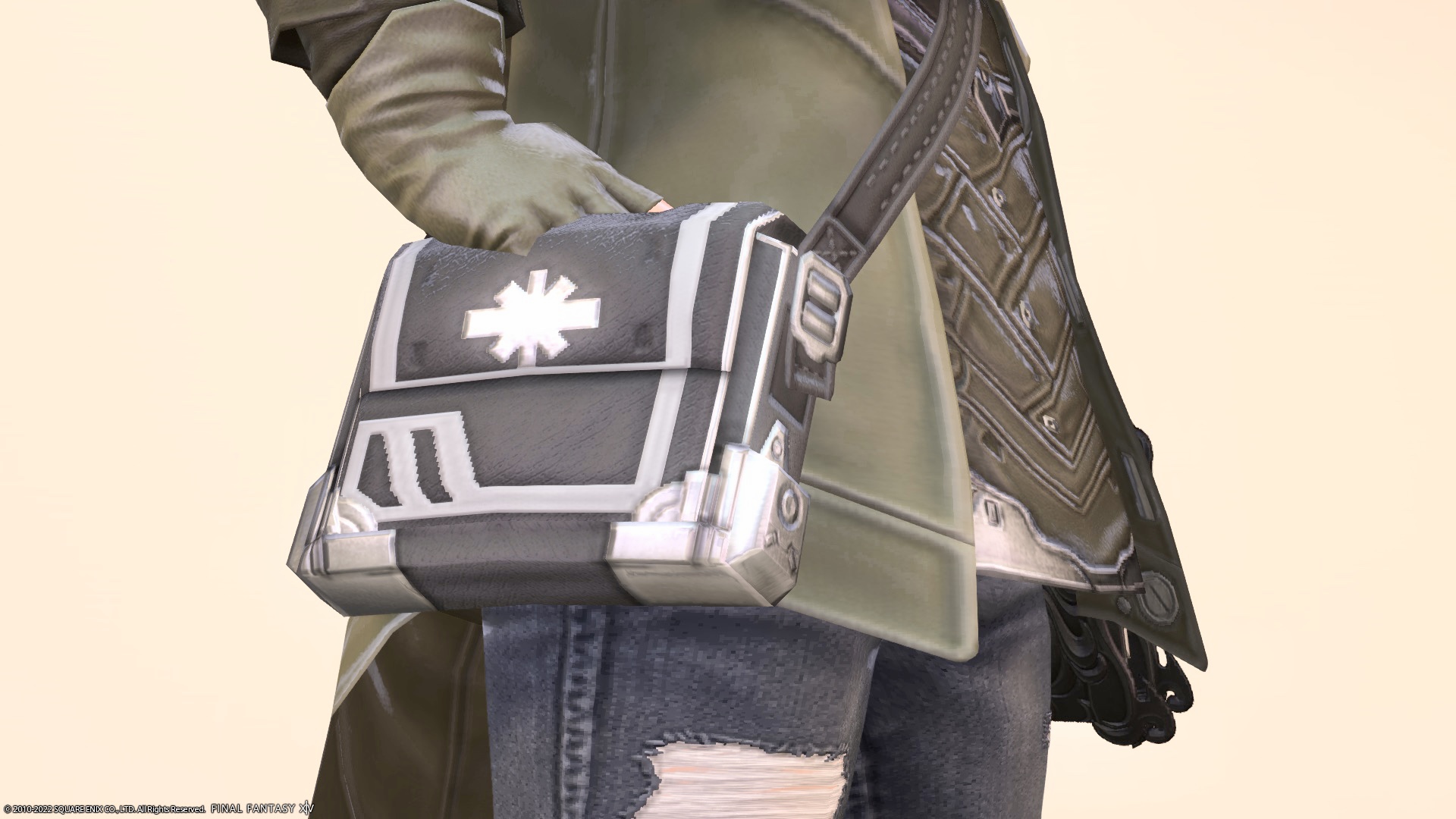 Seen from behind, it looks a bit like a raincoat?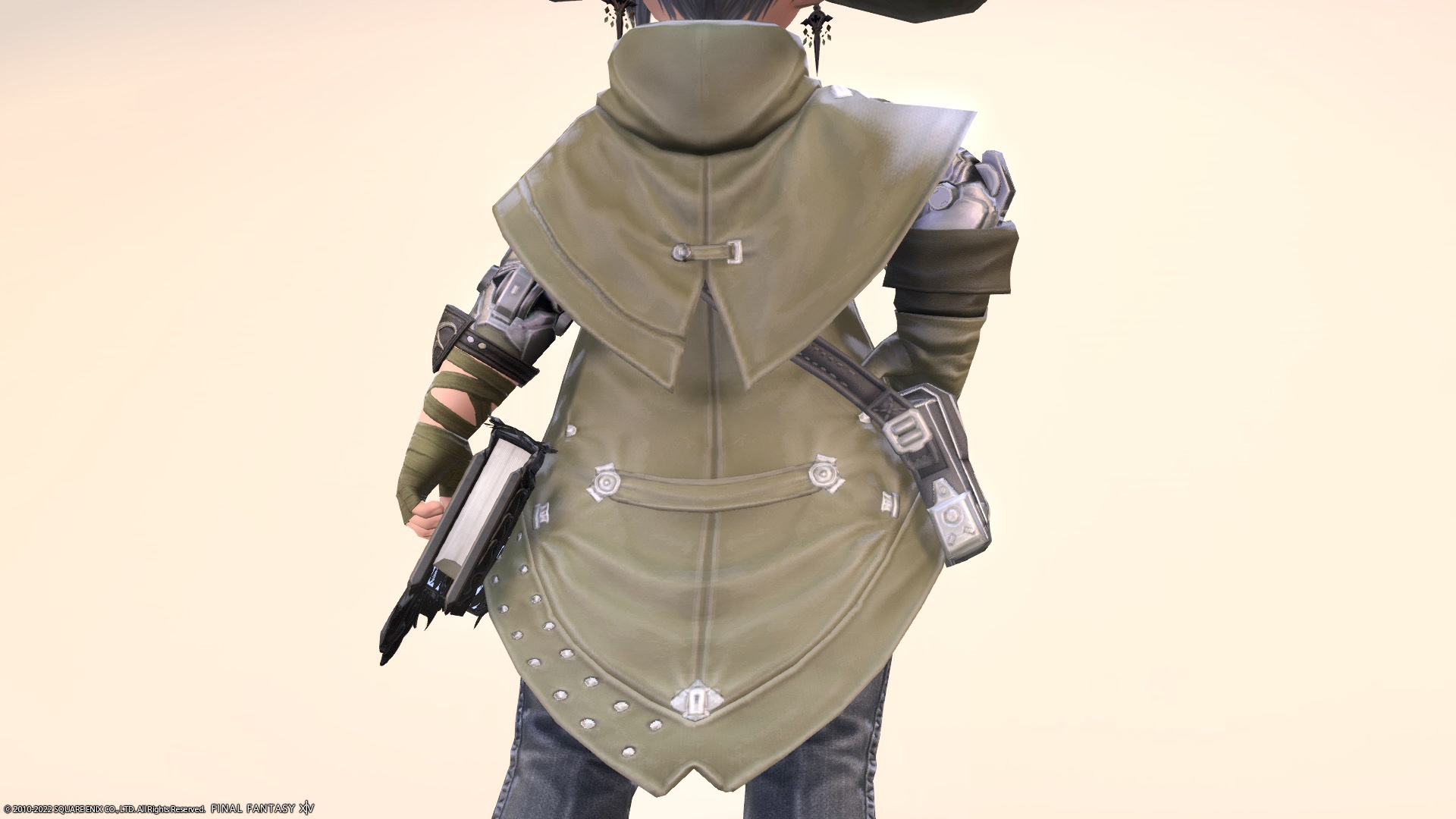 Well, it's a military spec, so it has to be able to withstand bad weather.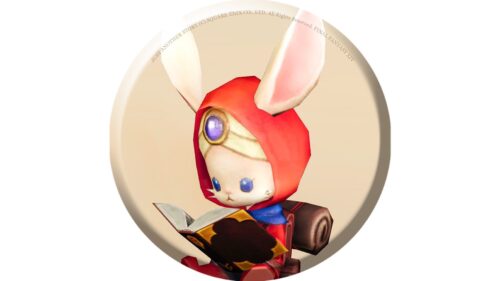 namingway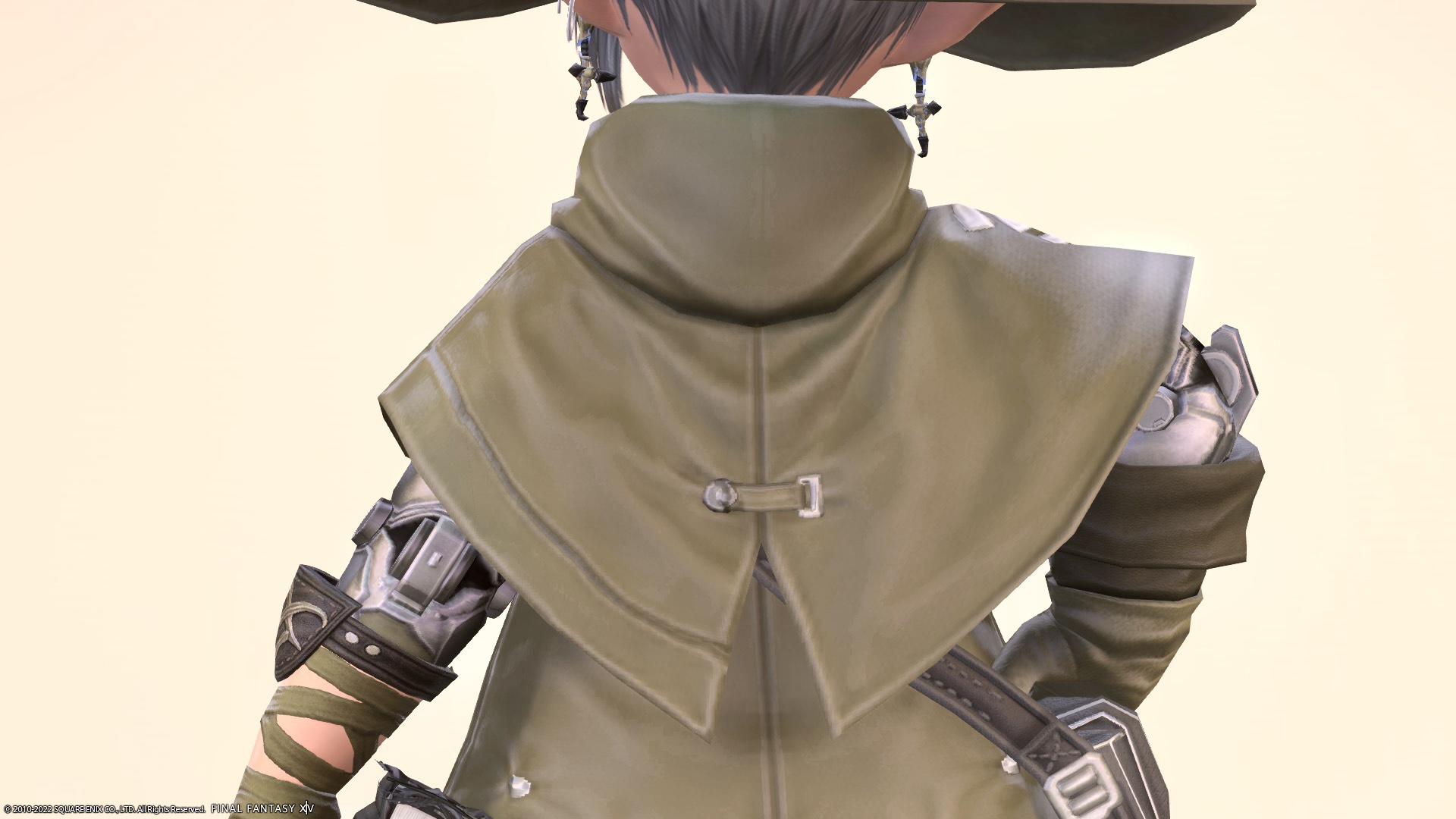 The studs on the hem are cool!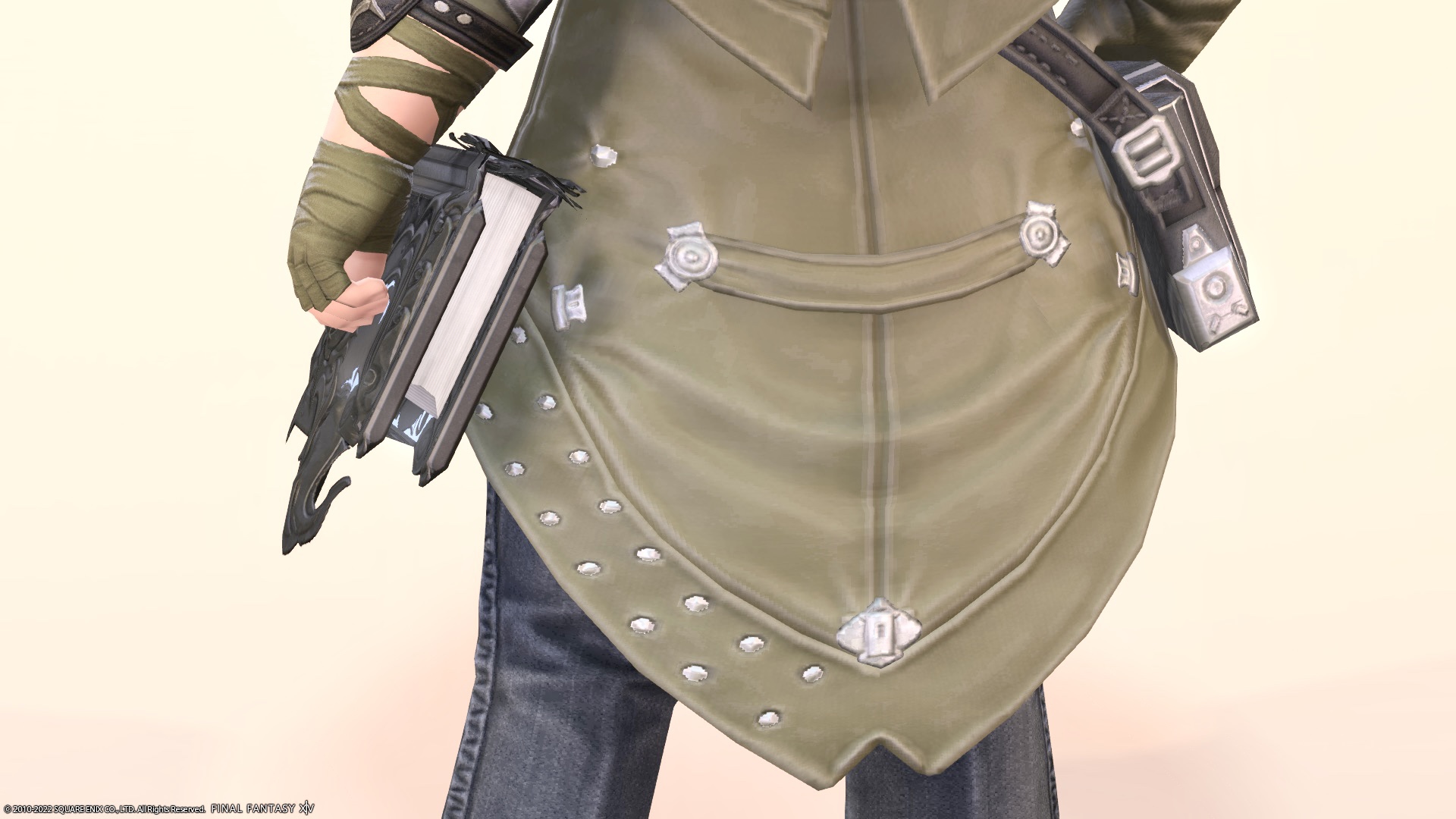 For the bottom, wear casual "Peacelover's Pantaloons" for a slightly broken look. Dyeing with ink blue is exactly indigo jeans.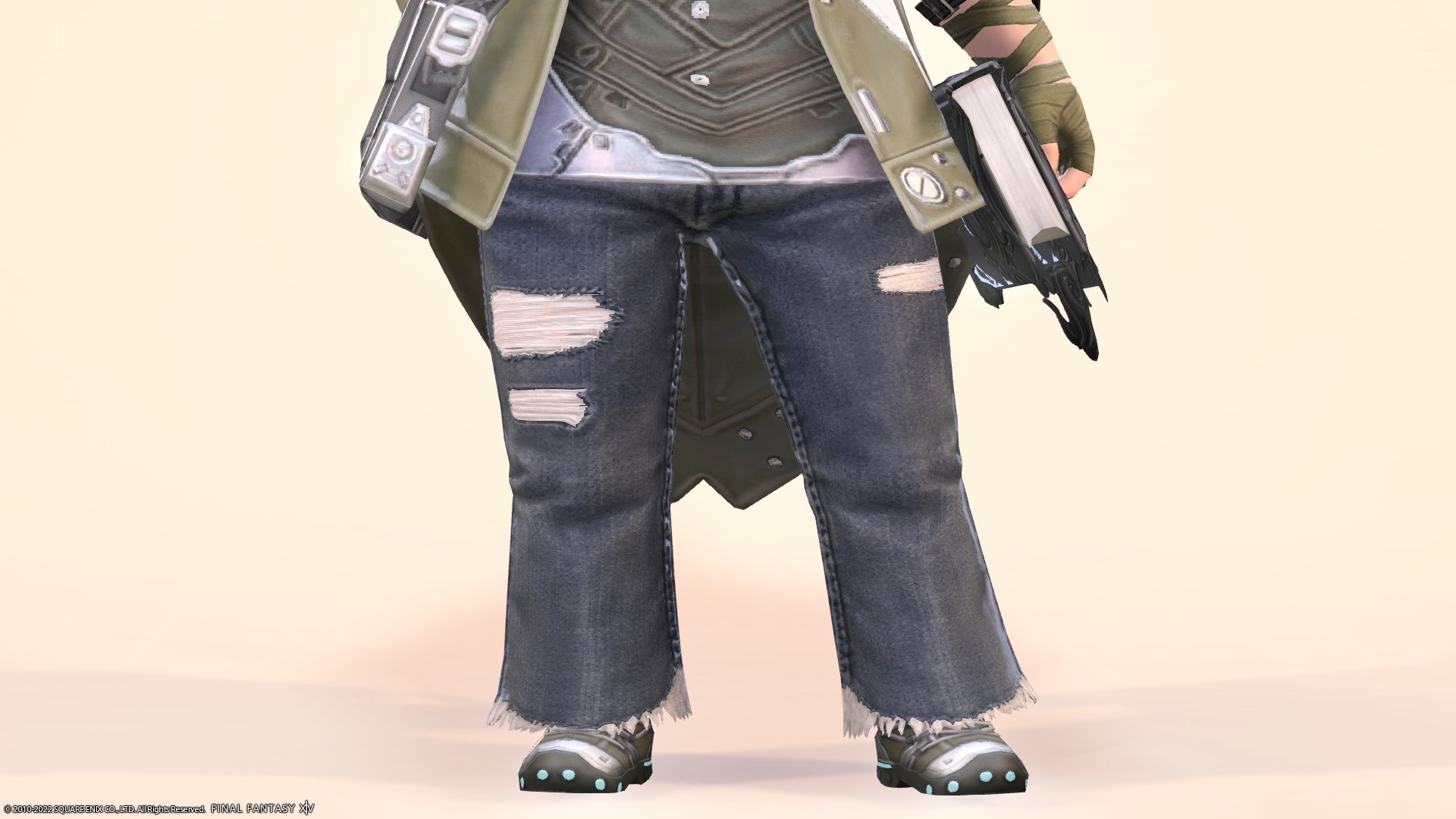 And I put on "Late Allagan Boots of Healing" for shoes. Cyber sneaker-like and cute design.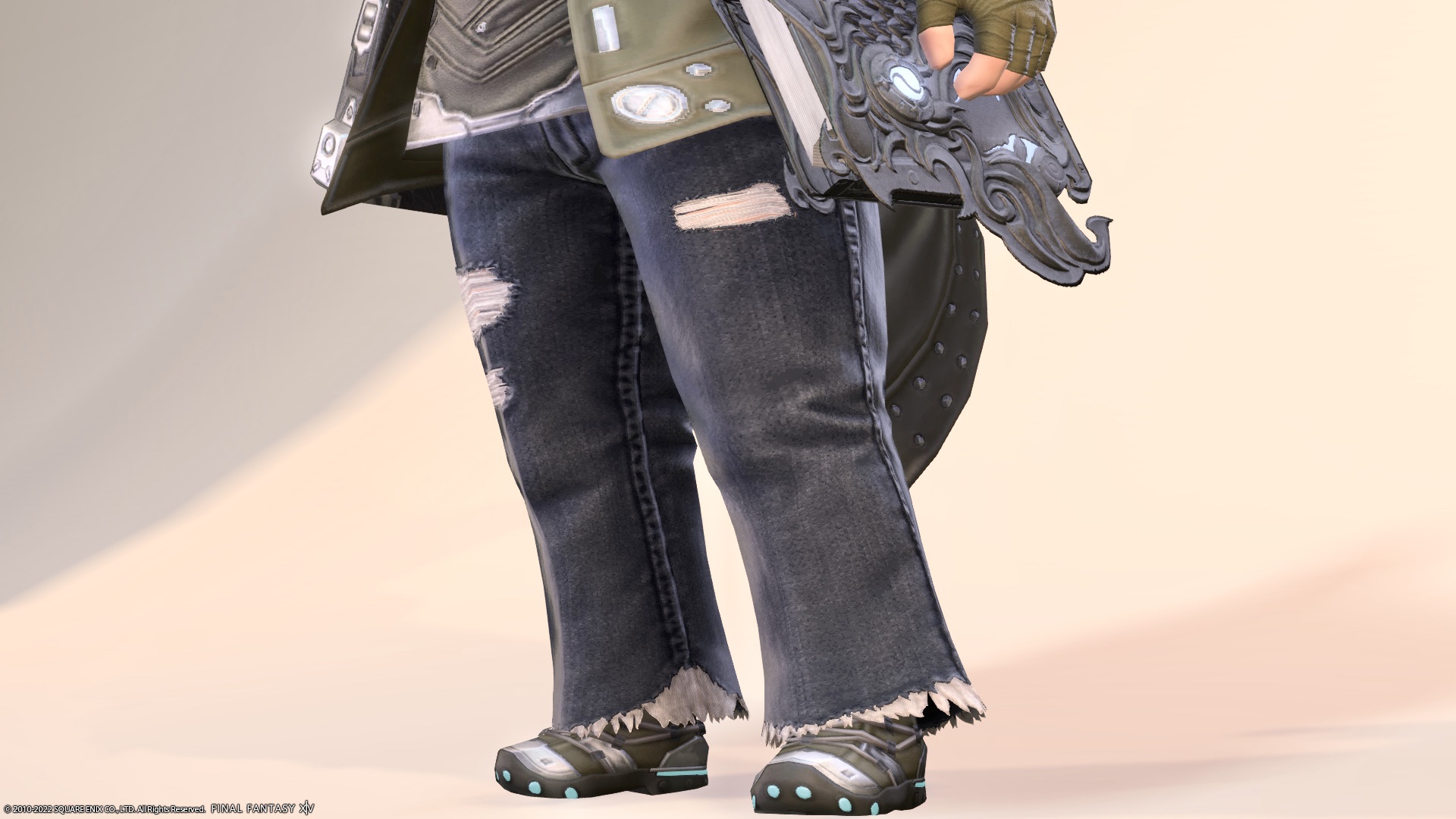 I used the scholar's Omega Codex as a weapon.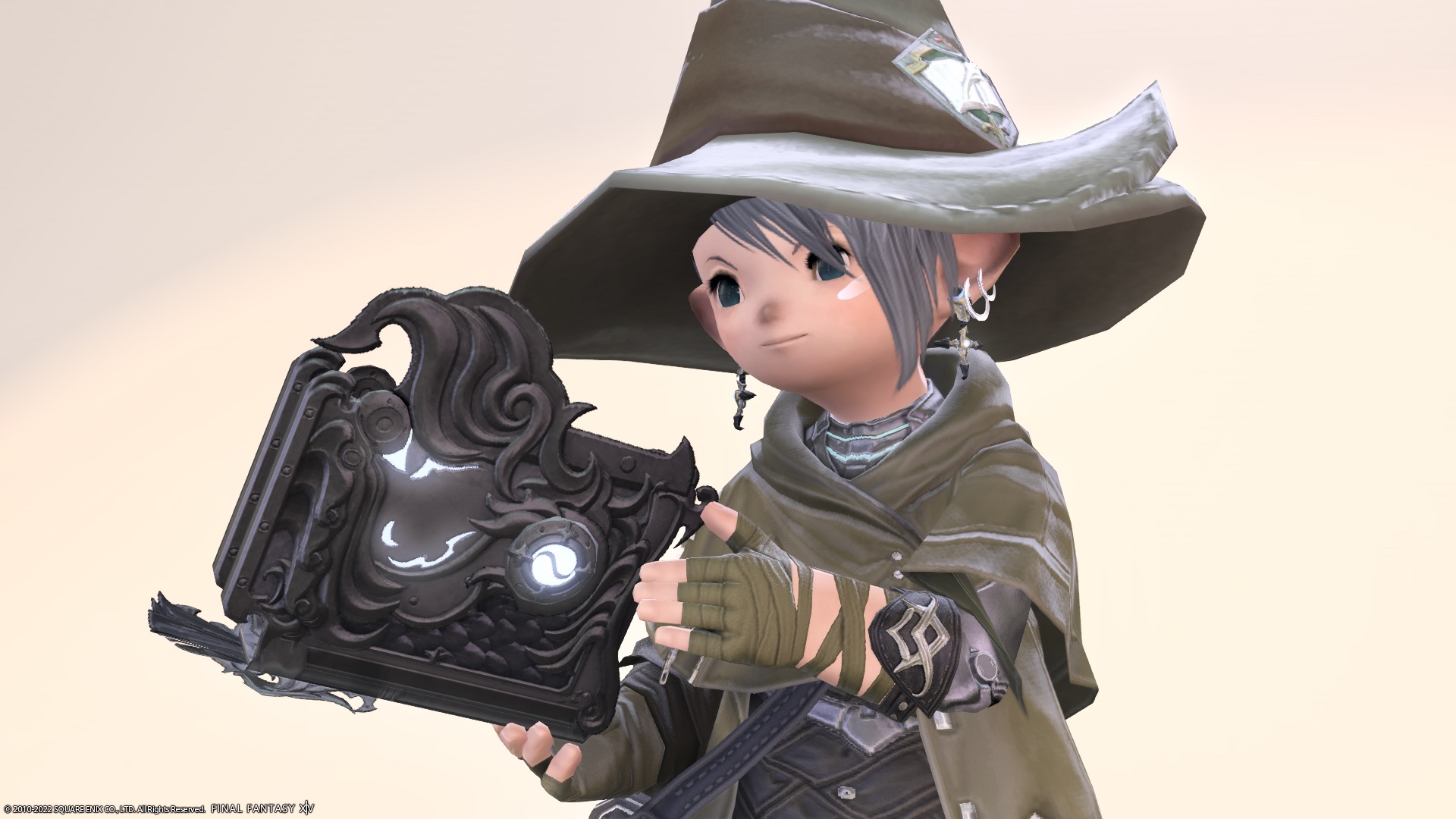 The omega pattern stands out, but it also has a blue light, so it's perfect for the taste of the costume.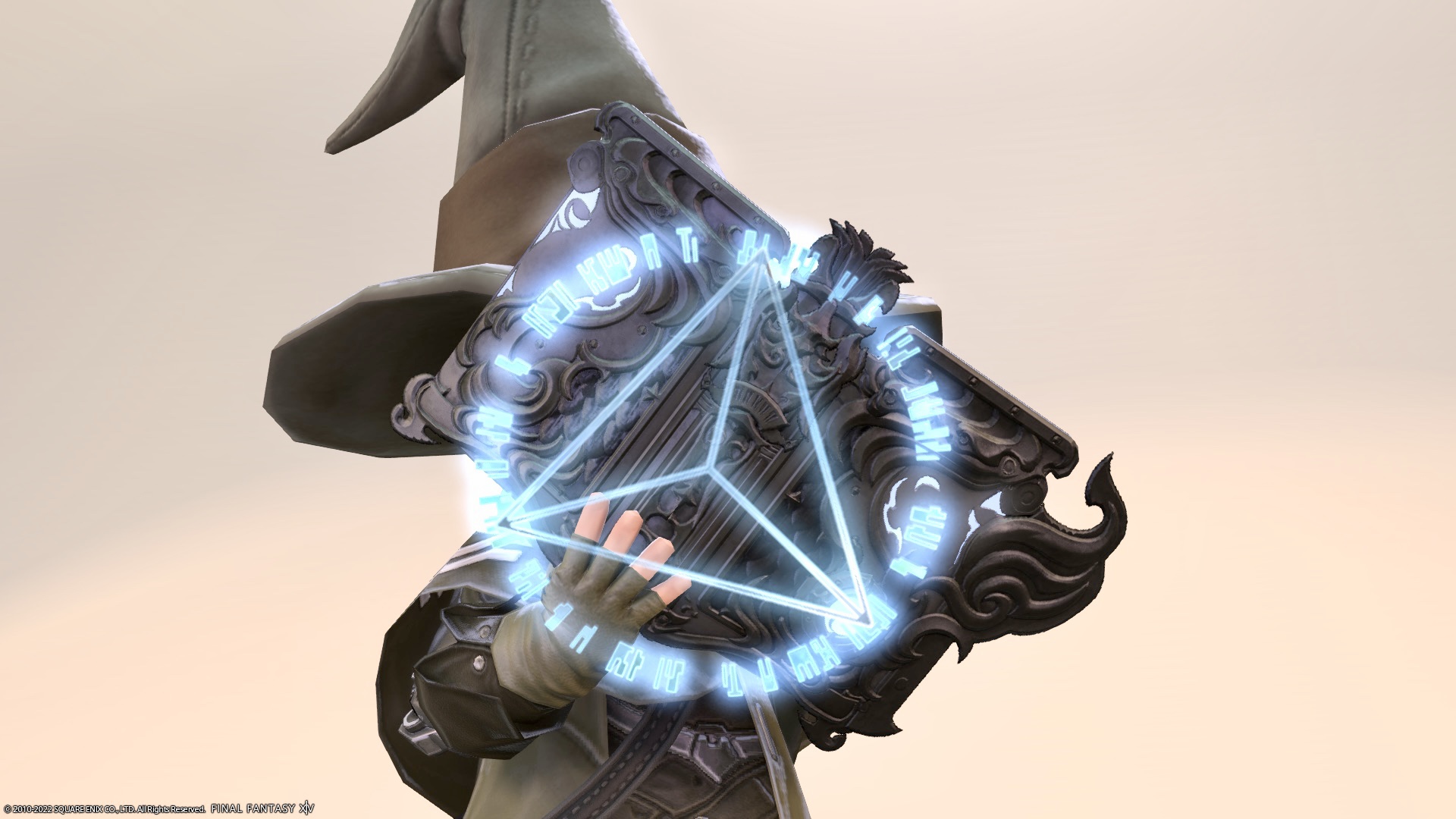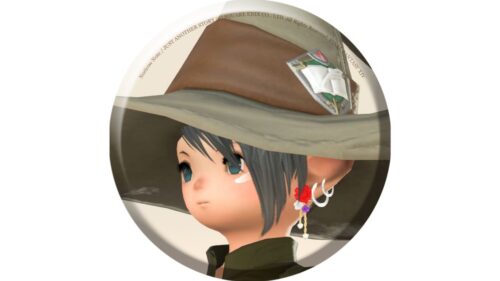 norirow
Glamor that I like very much was made!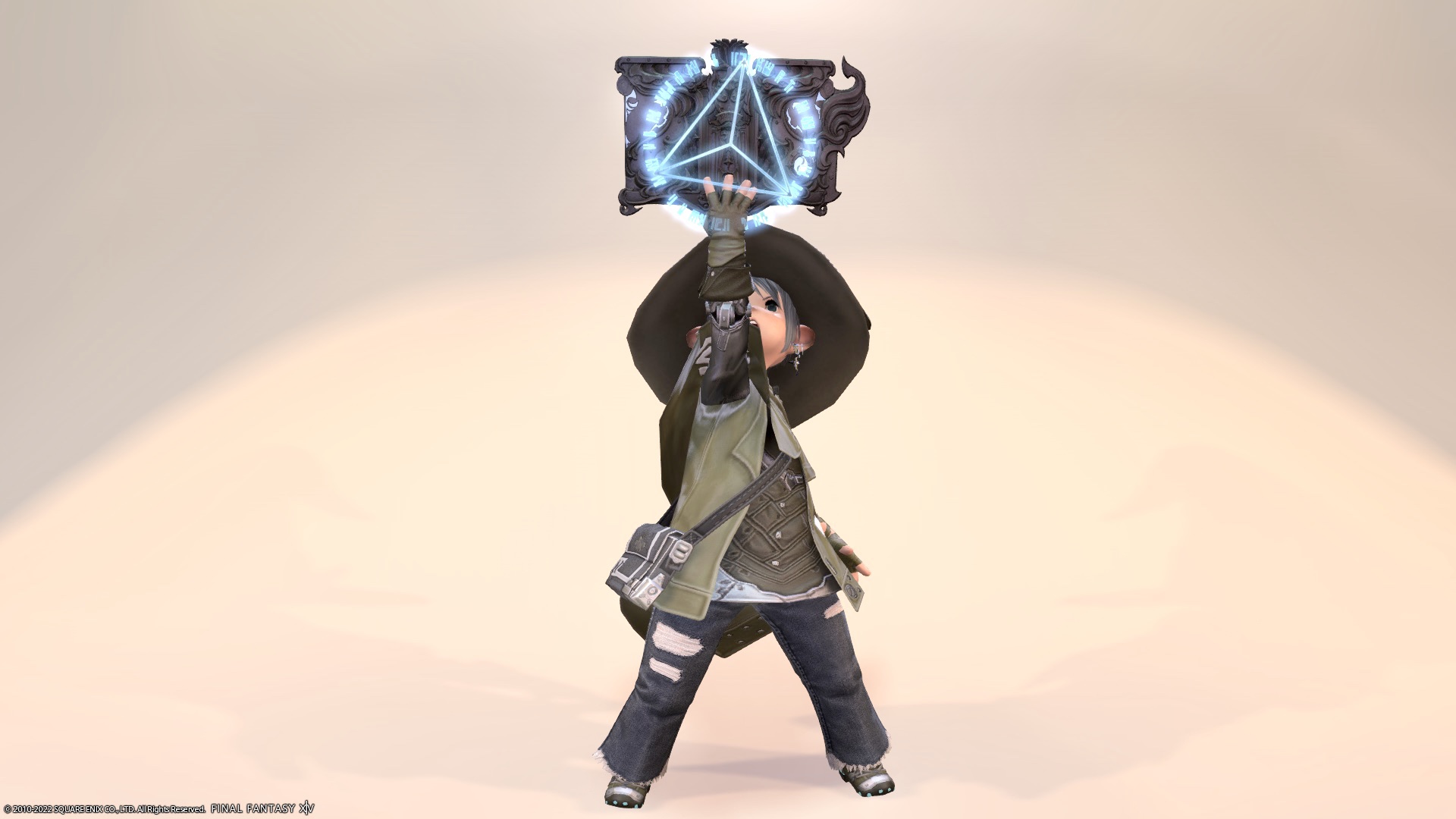 Or rather, you usually wear a greenish outfit to match this hat, so it's always the same coordination.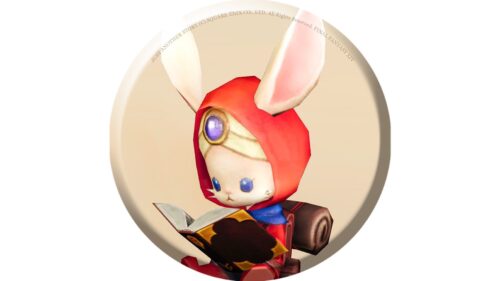 namingway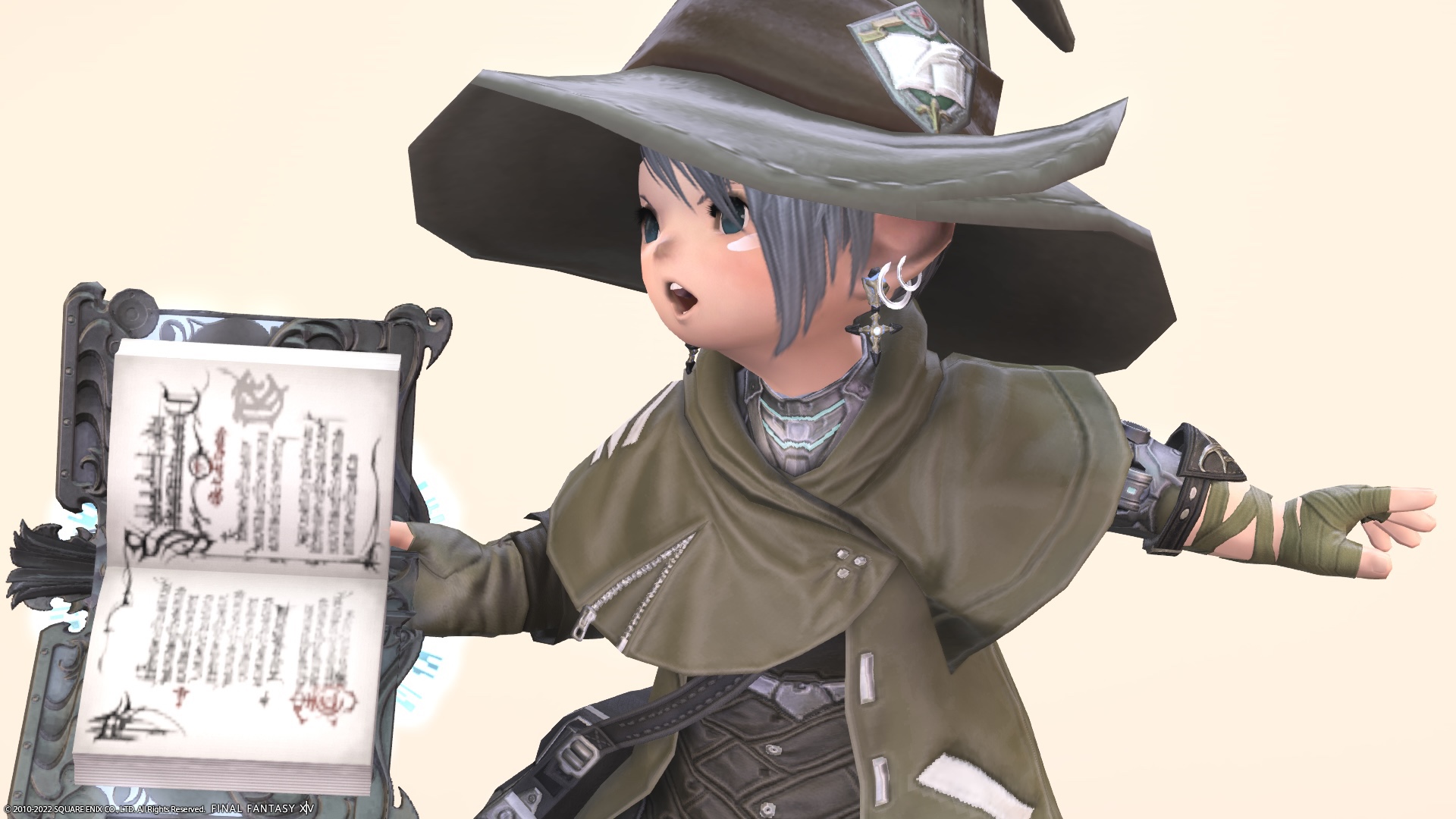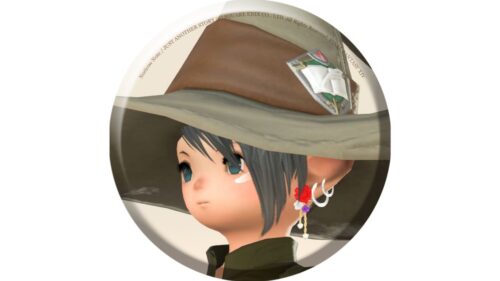 norirow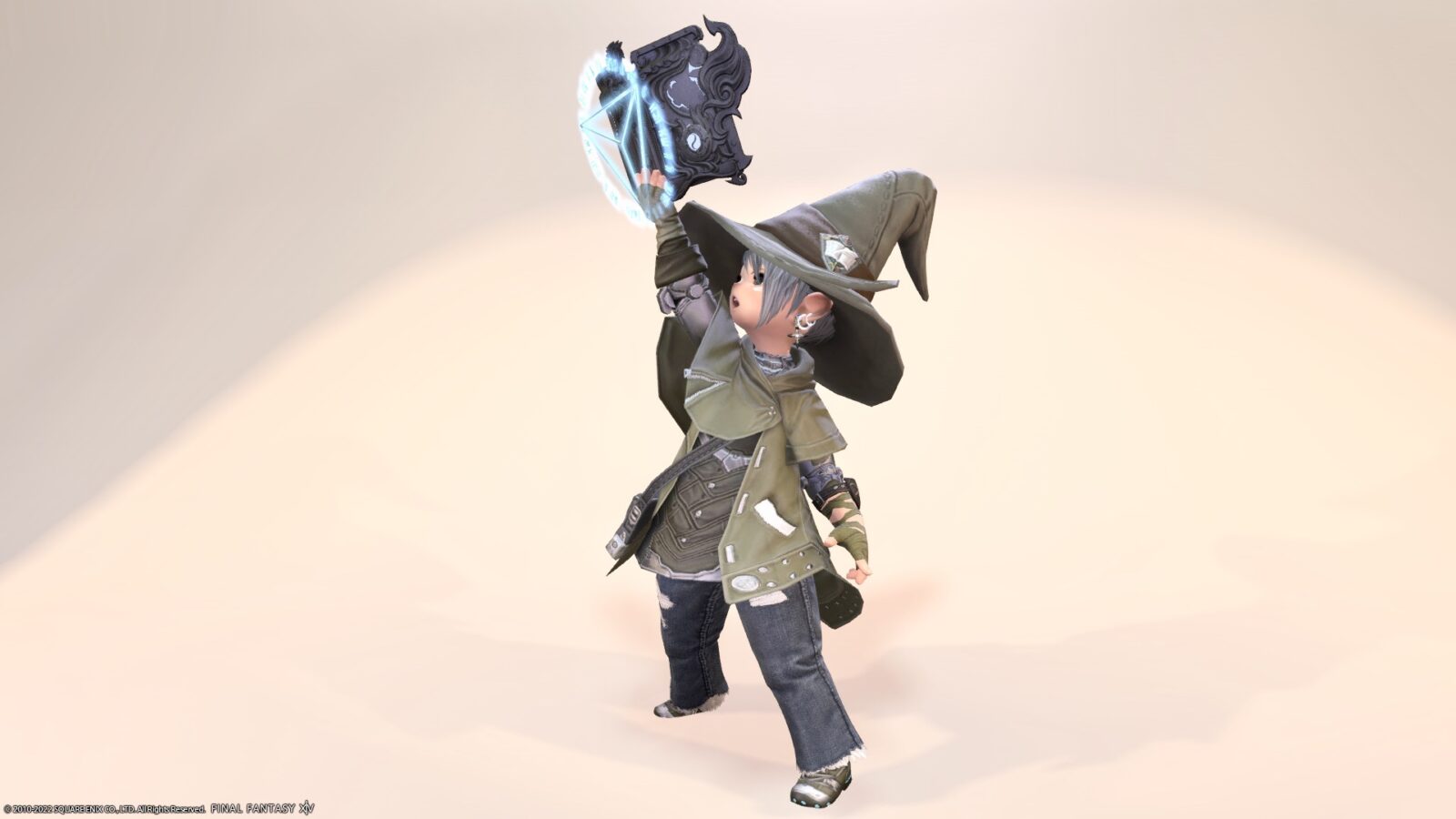 Well, I think it's fine to be like you.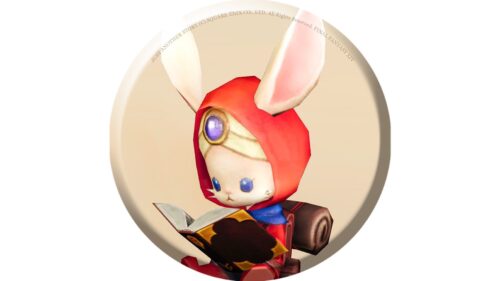 namingway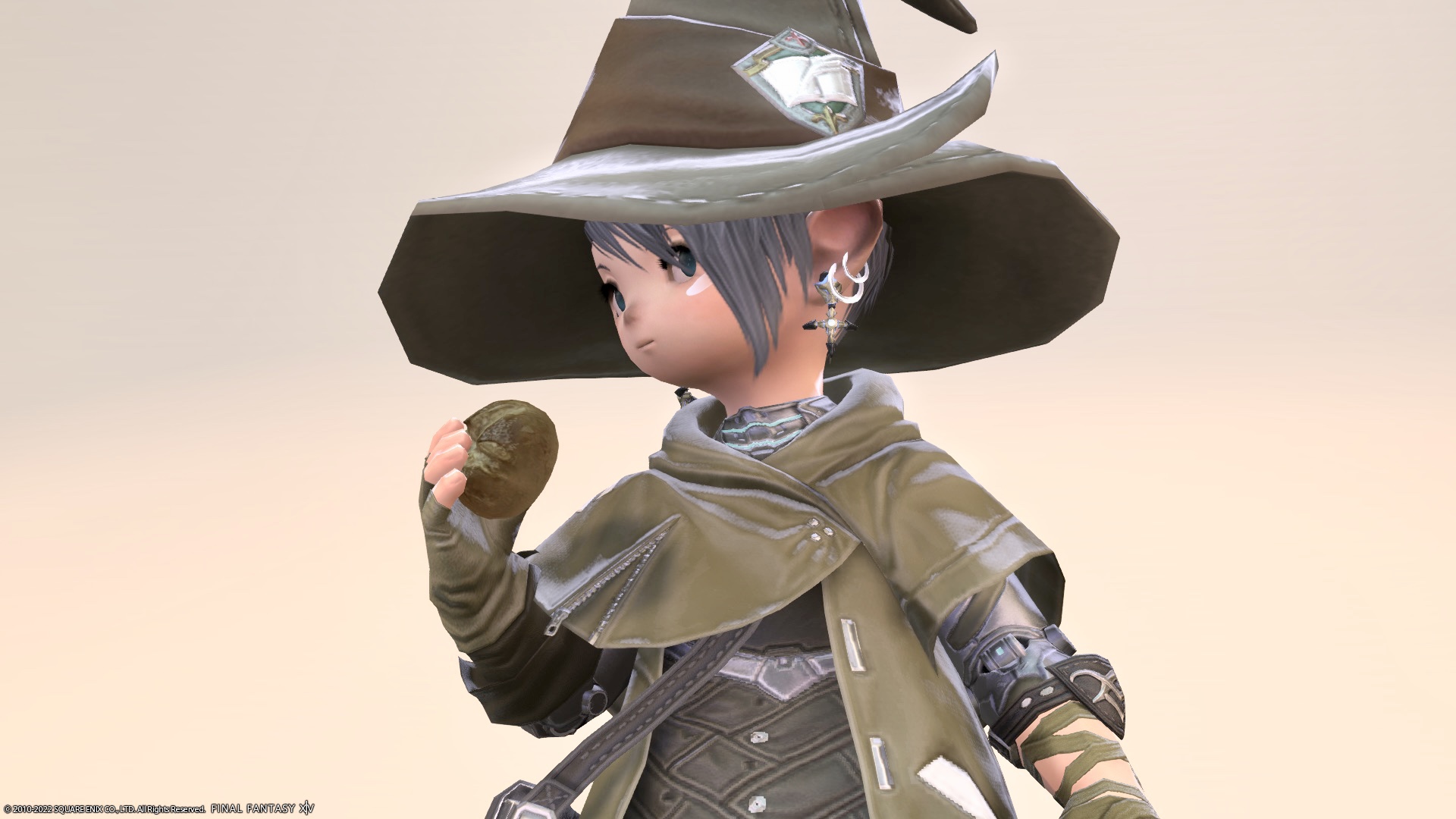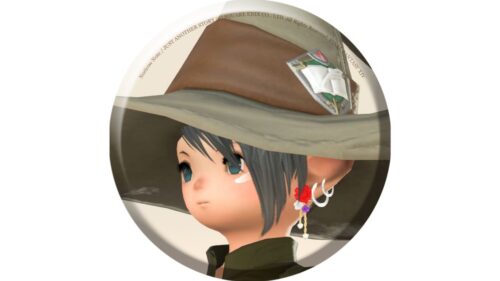 norirow
Video recording
I recorded the movement of the fabric of the clothes in the video!
So, it was a record of my favorite casual military healer outfit.
Related records