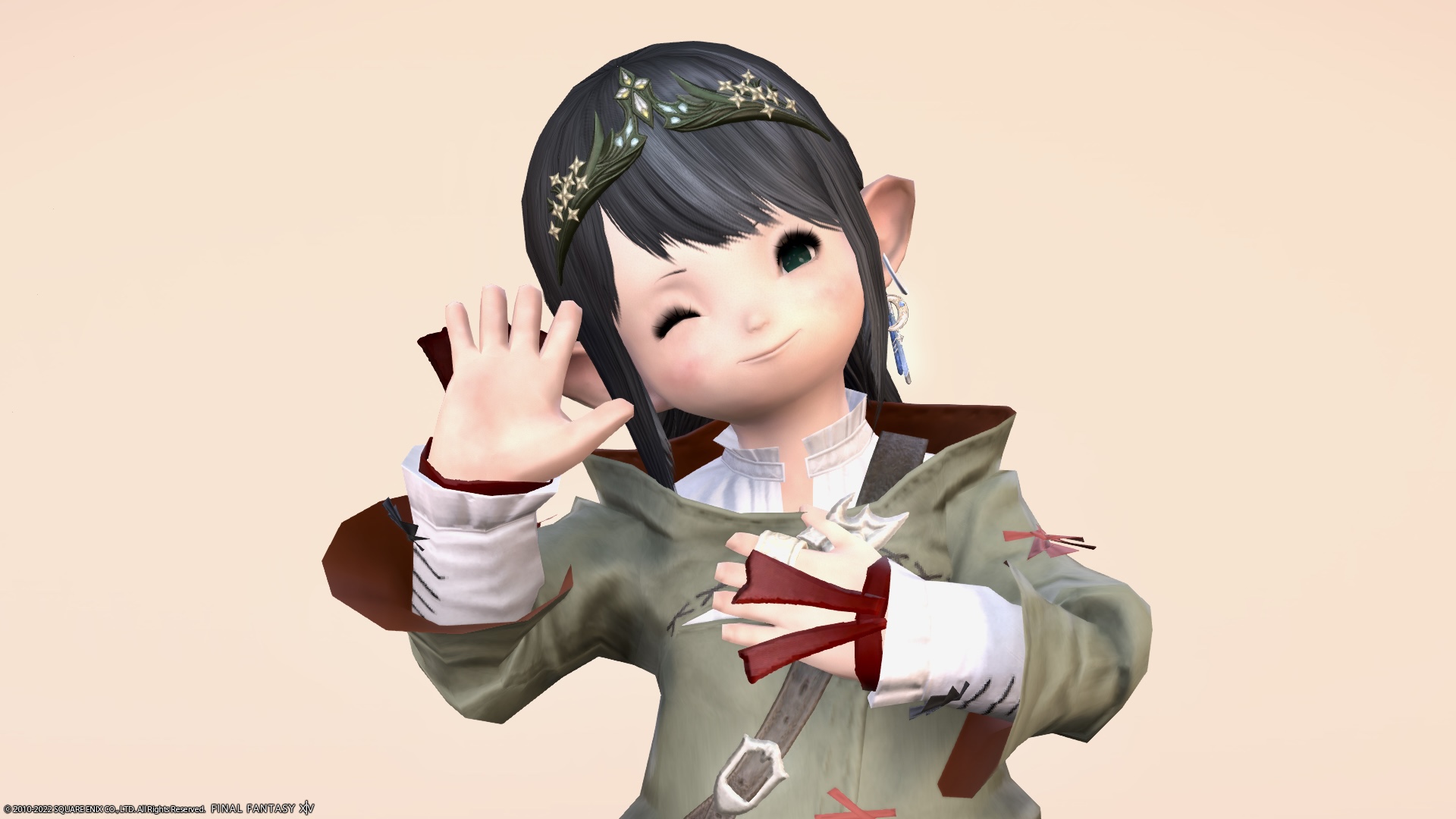 This is a record of fashionable coordination in the early days of healers, making use of "Acolyte's Robe".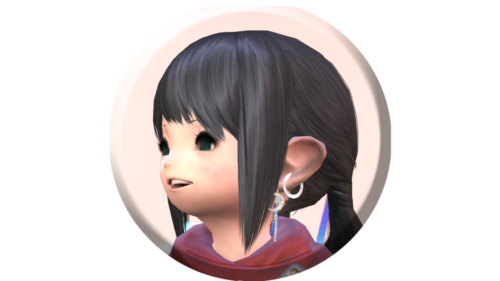 noriko
Oh, Nori-chan, have you become a healer?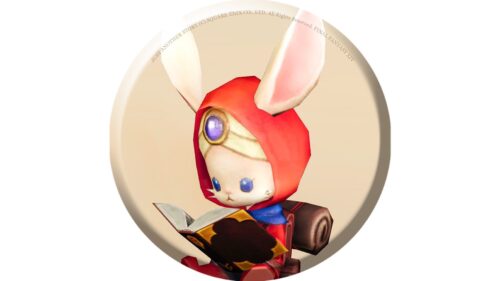 namingway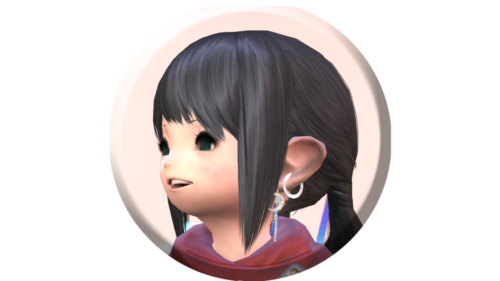 noriko
That's right … I thought I couldn't beat my brother in the case of tanks, so I decided to become a healer ♪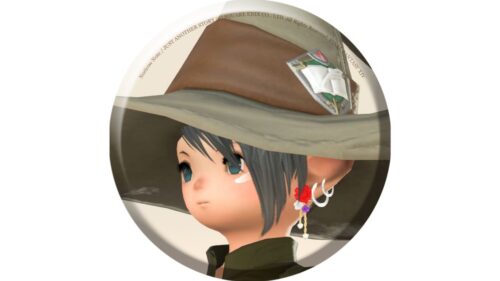 norirow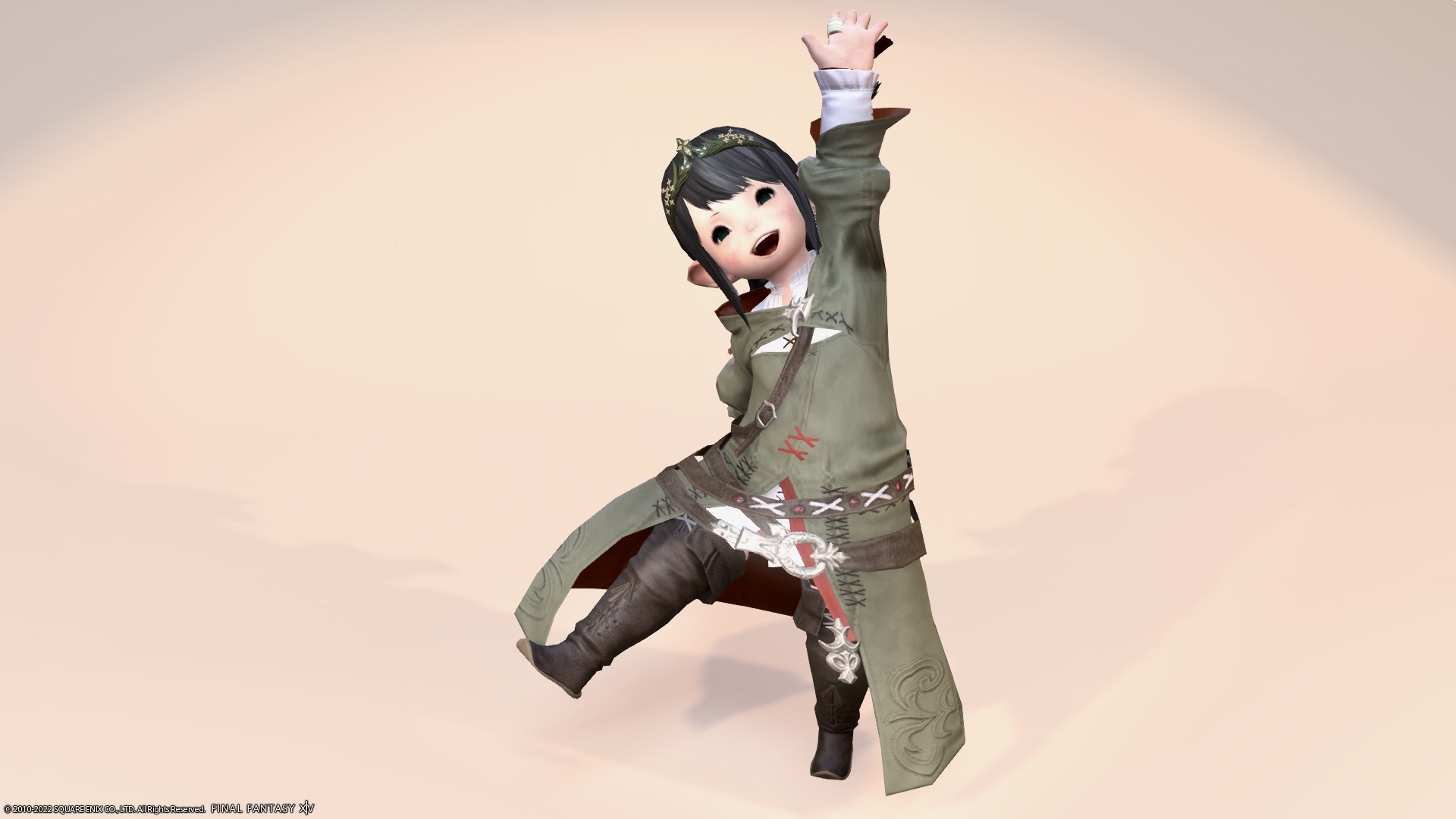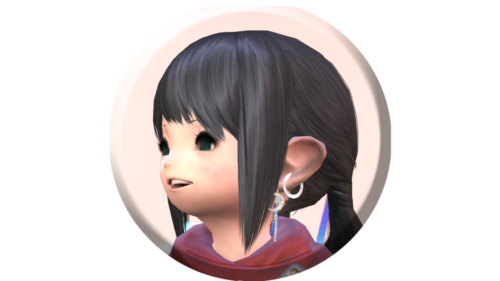 noriko
But the level is still low, so there aren't many clothes I can wear …
Coordination this time
I tried to coordinate this time with costumes that can be worn even at low levels.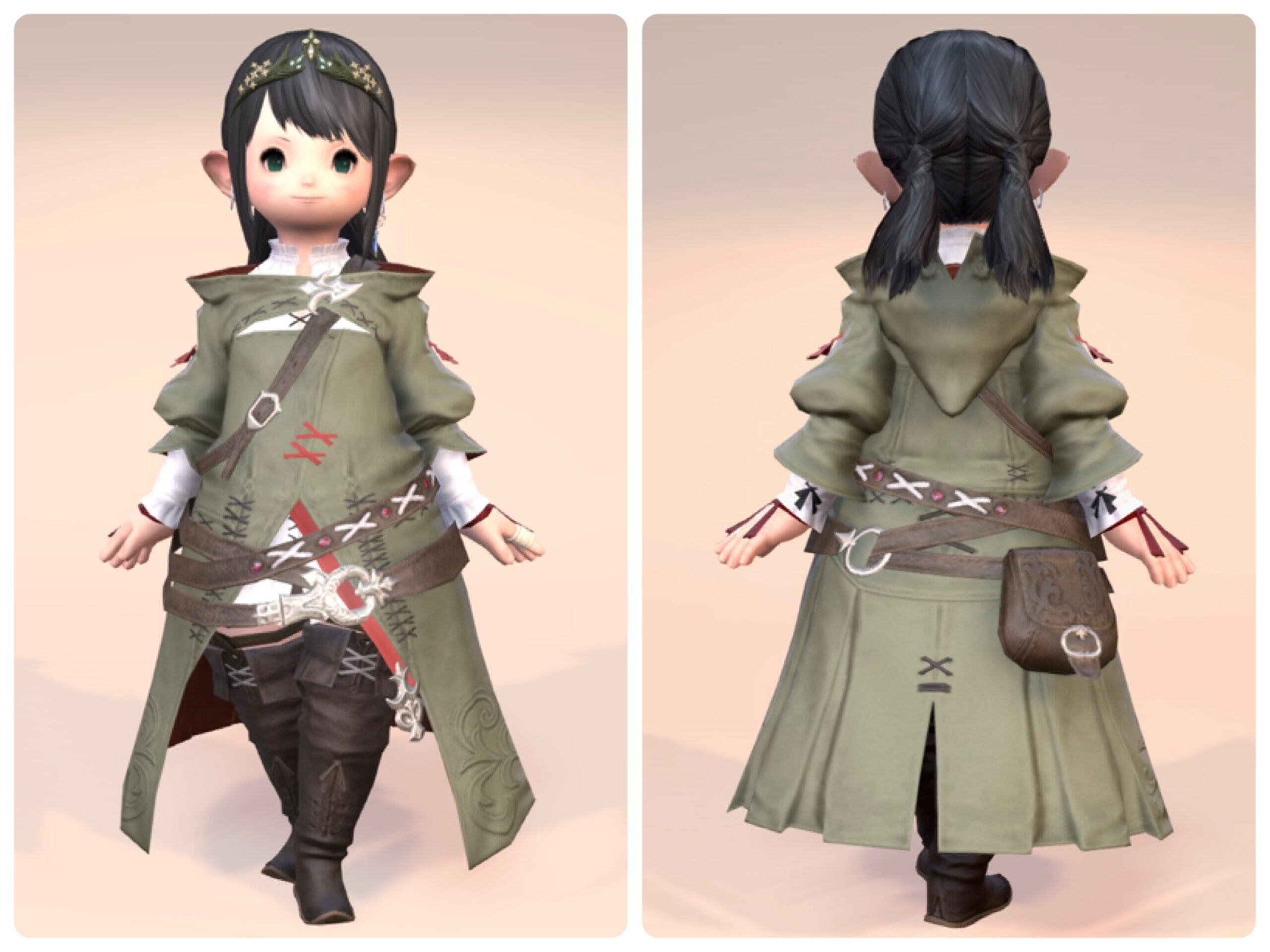 Especially, the "Acolyte's Robe" set is very cute and useful even though it is an early costume available in the first three dungeons, Sastasha, The Tam-Tara Deepcroft, and Copperbell Mines.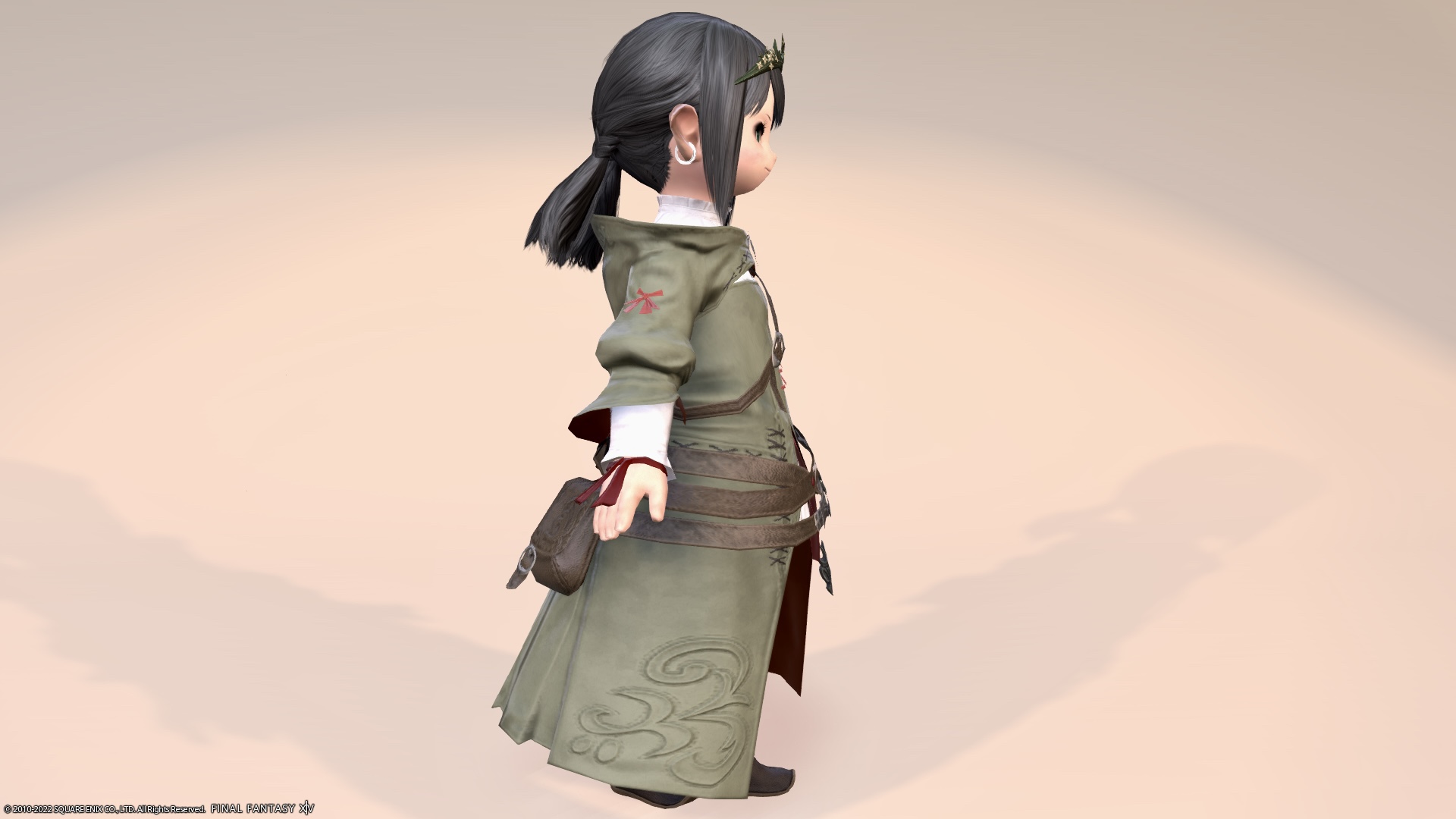 Norirow-san also wore it a lot.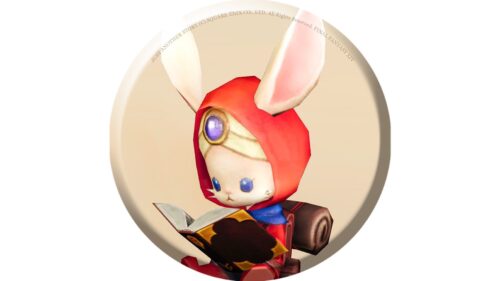 namingway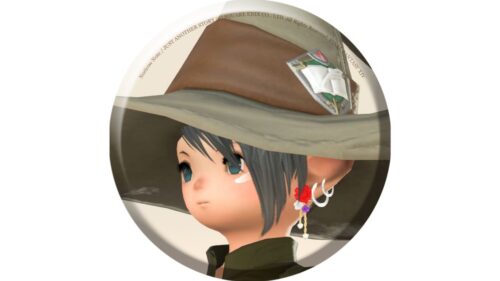 norirow
Yeah, it's no exaggeration to say that I became a healer because I wanted to wear this!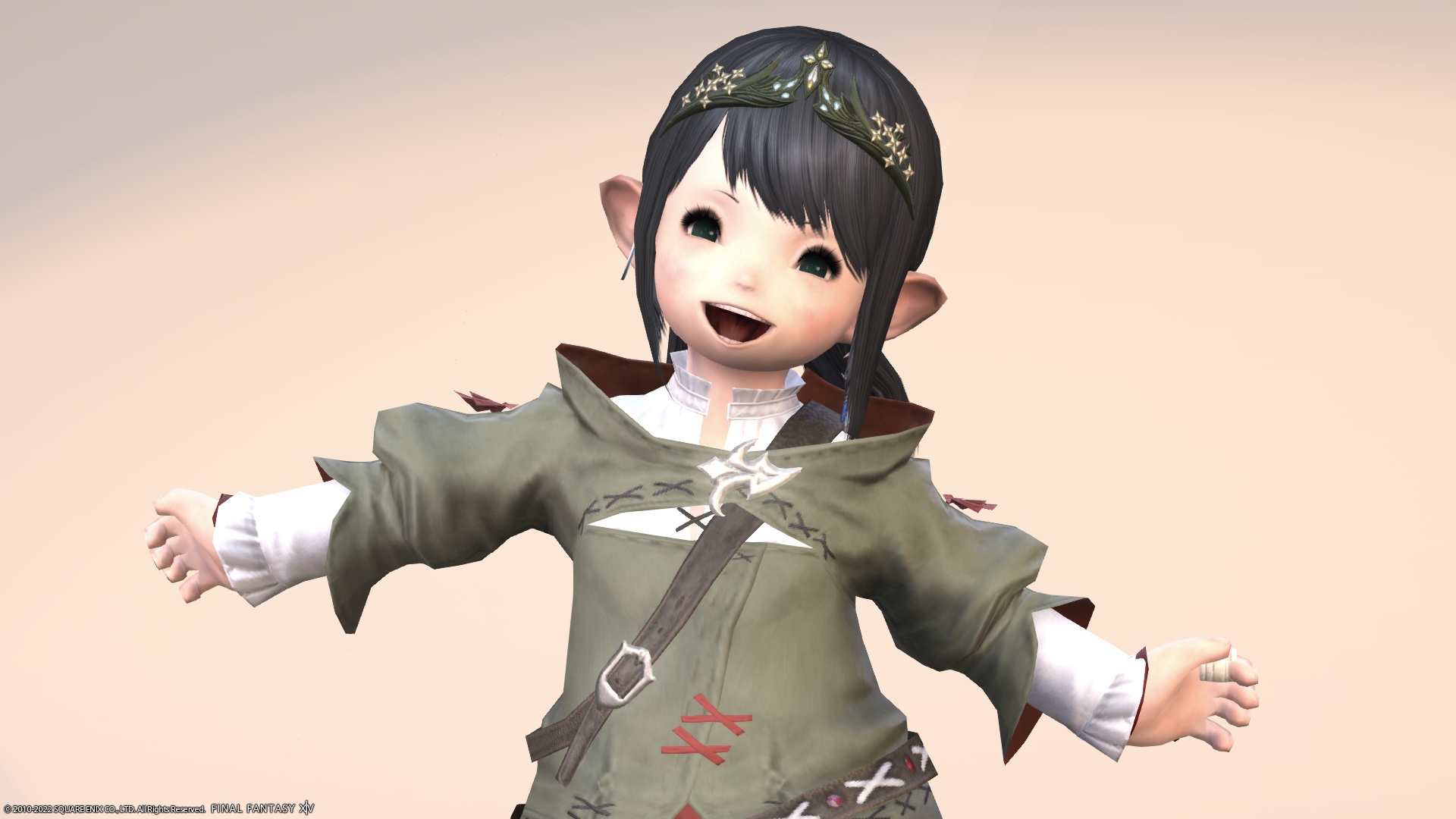 It cannot be dyed, but the inside of the khaki robe is red and it has a nice color scheme.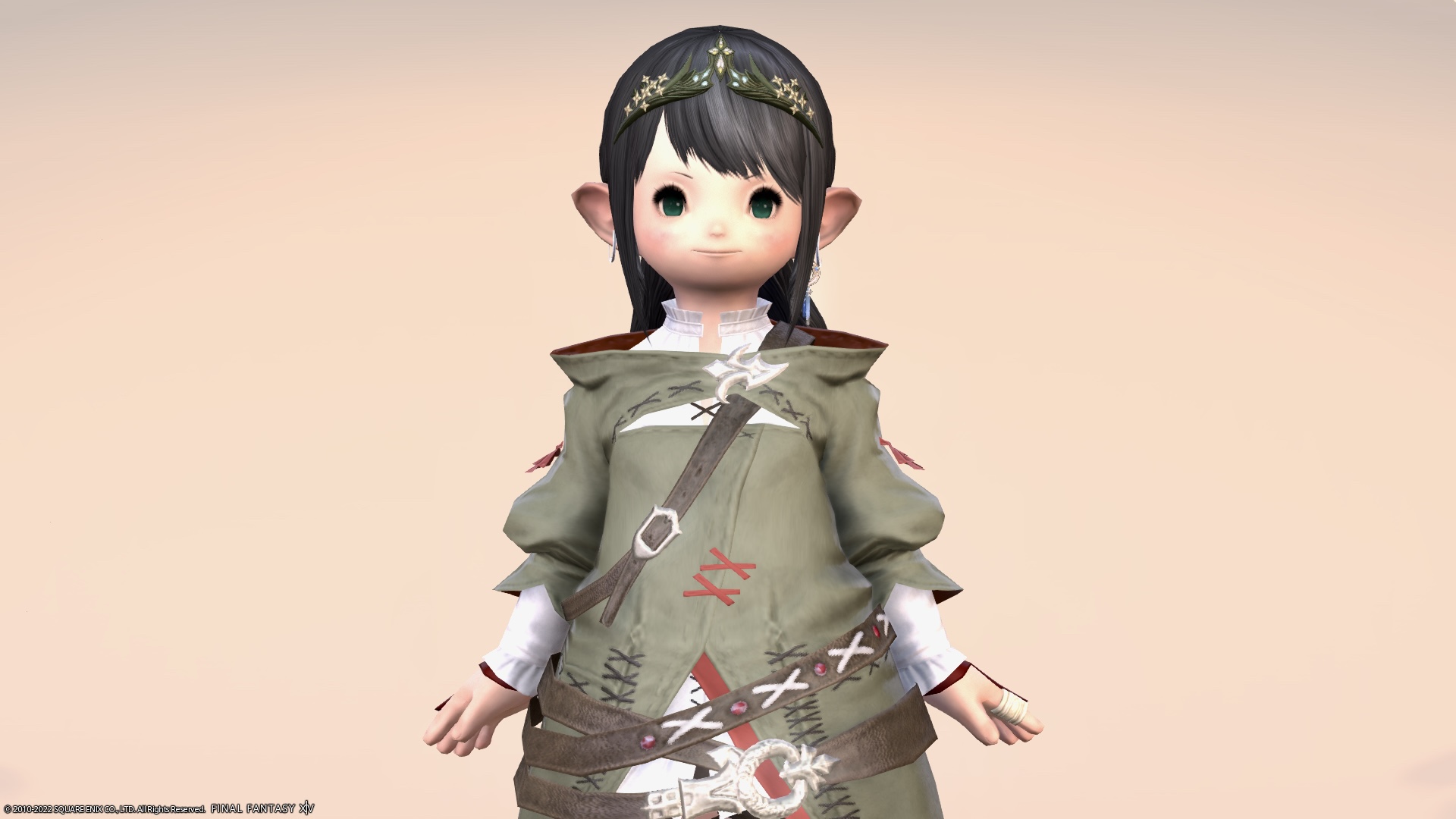 In addition, the hood on the top is cute, and the white shirt on the inner gives a neat atmosphere.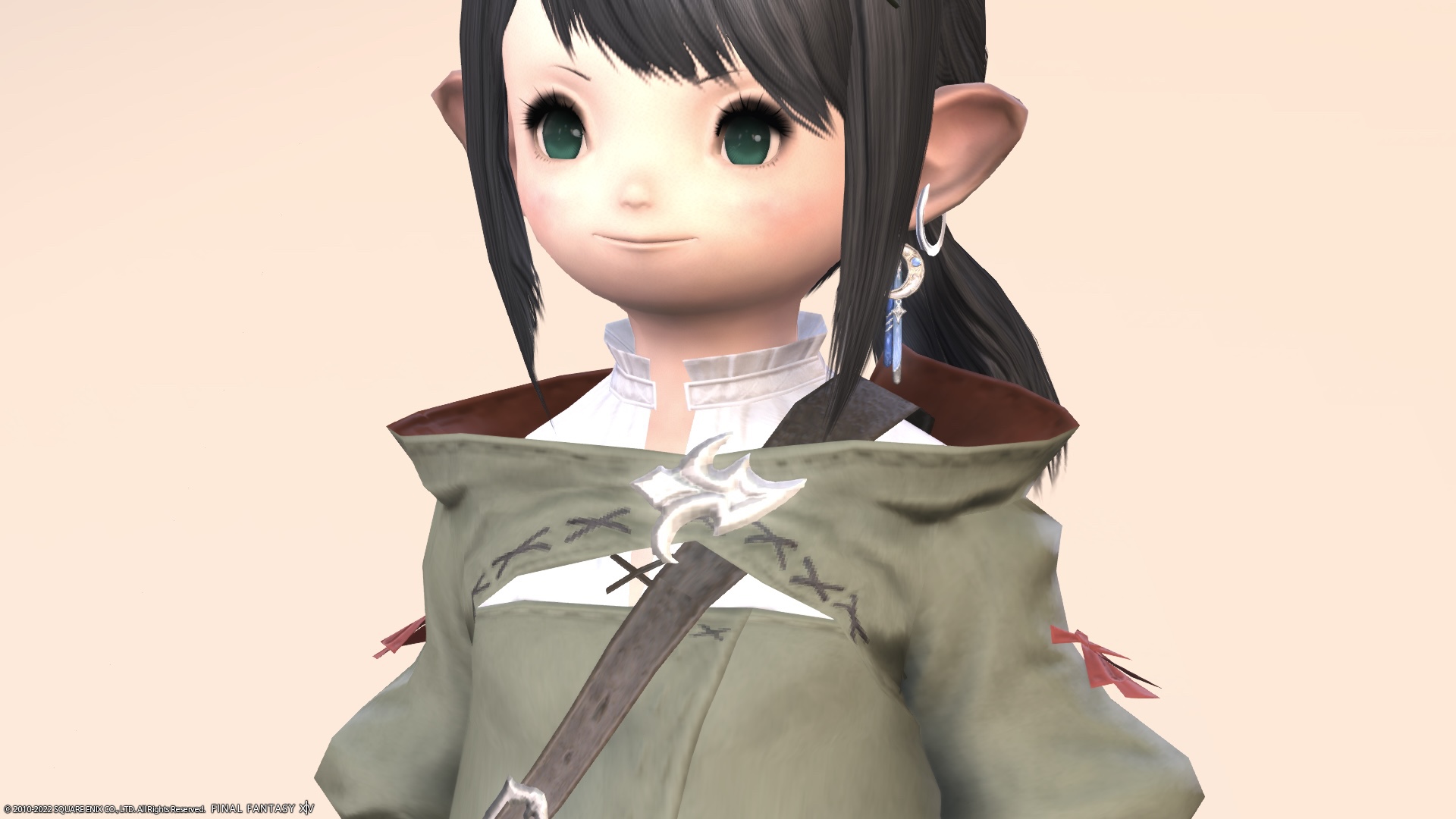 The ribbon on the shoulder is also cute.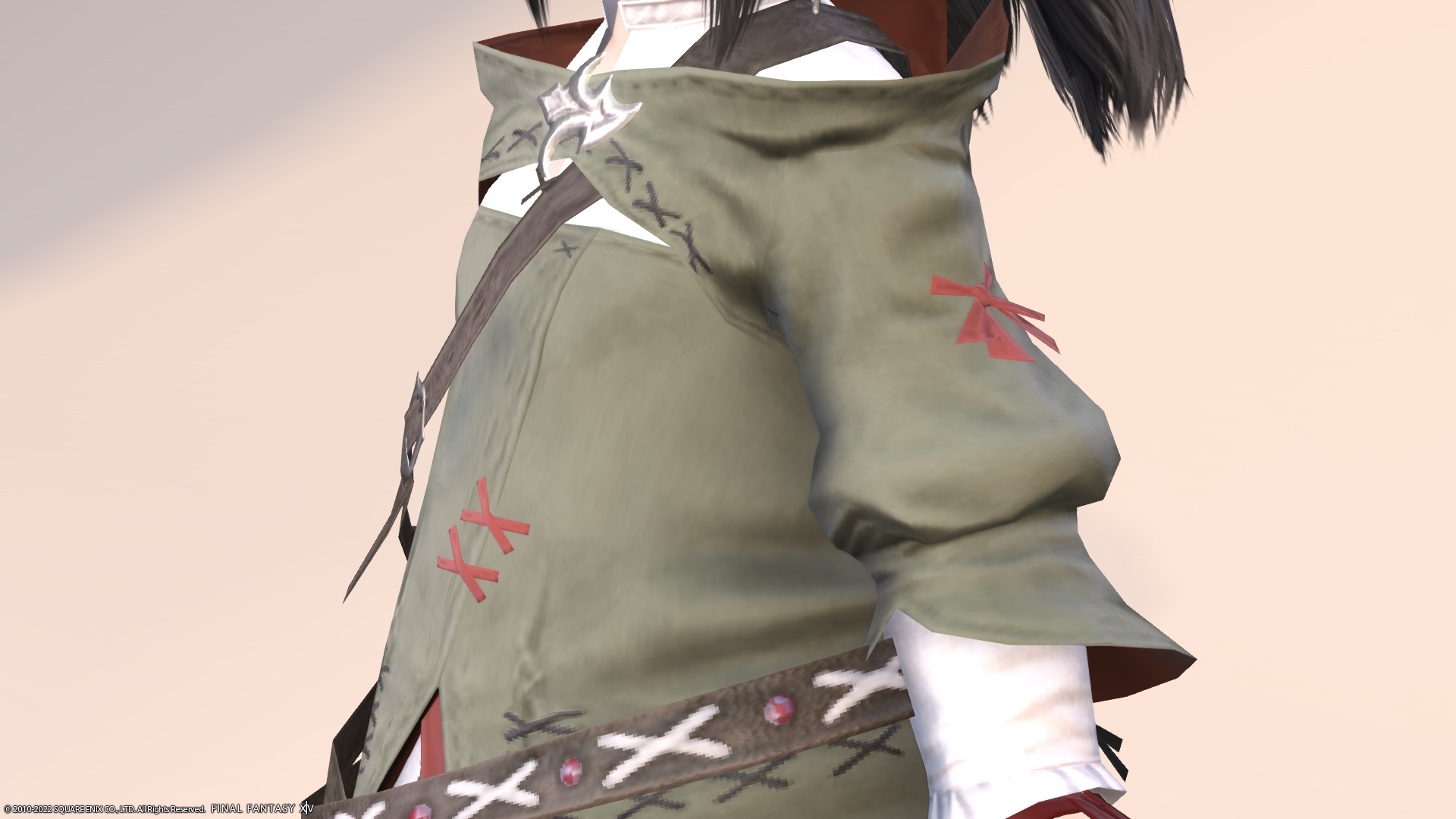 The multi-layered stitched belt is also nice, with a leather pouch behind it.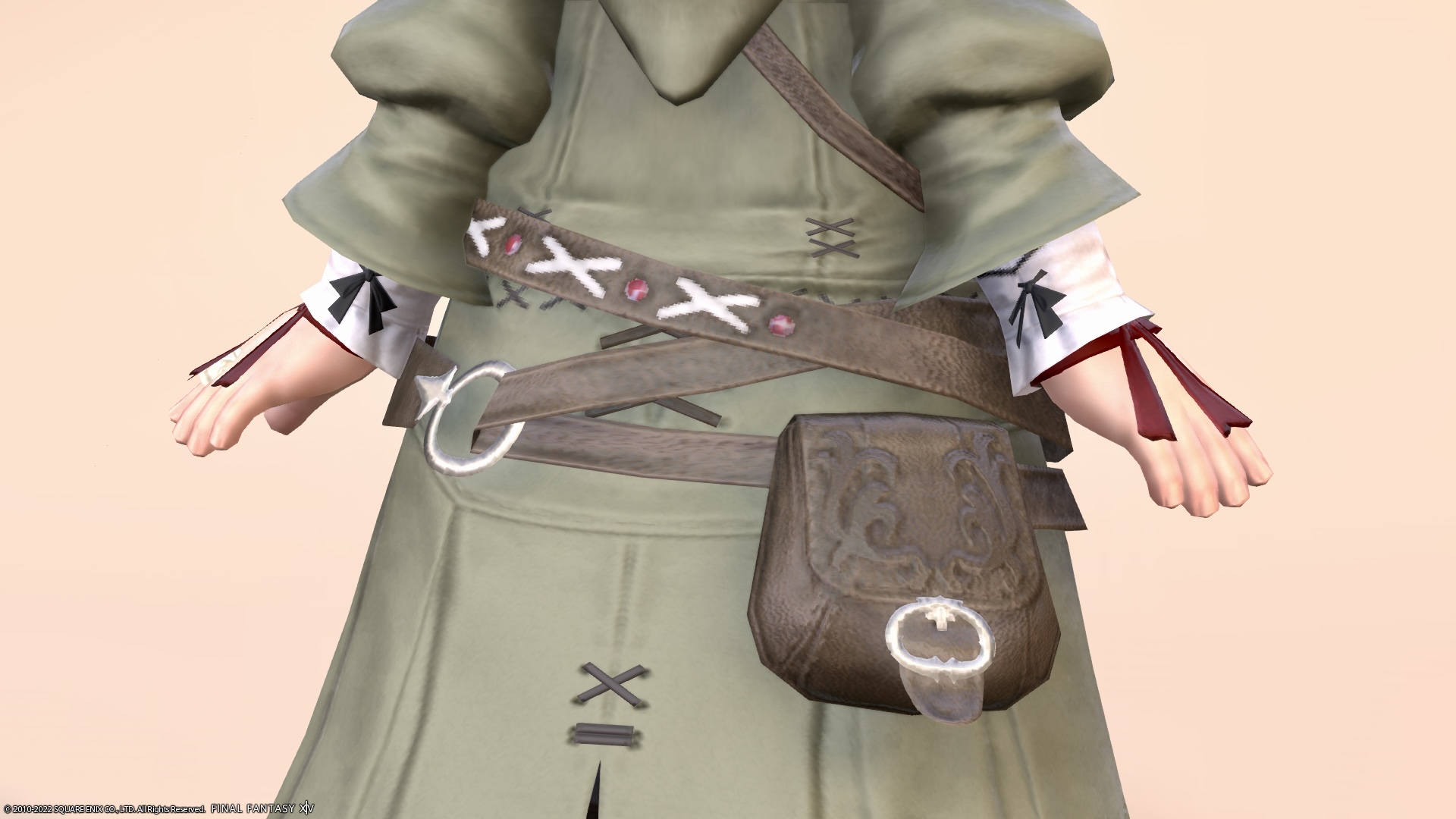 The A line is very beautiful.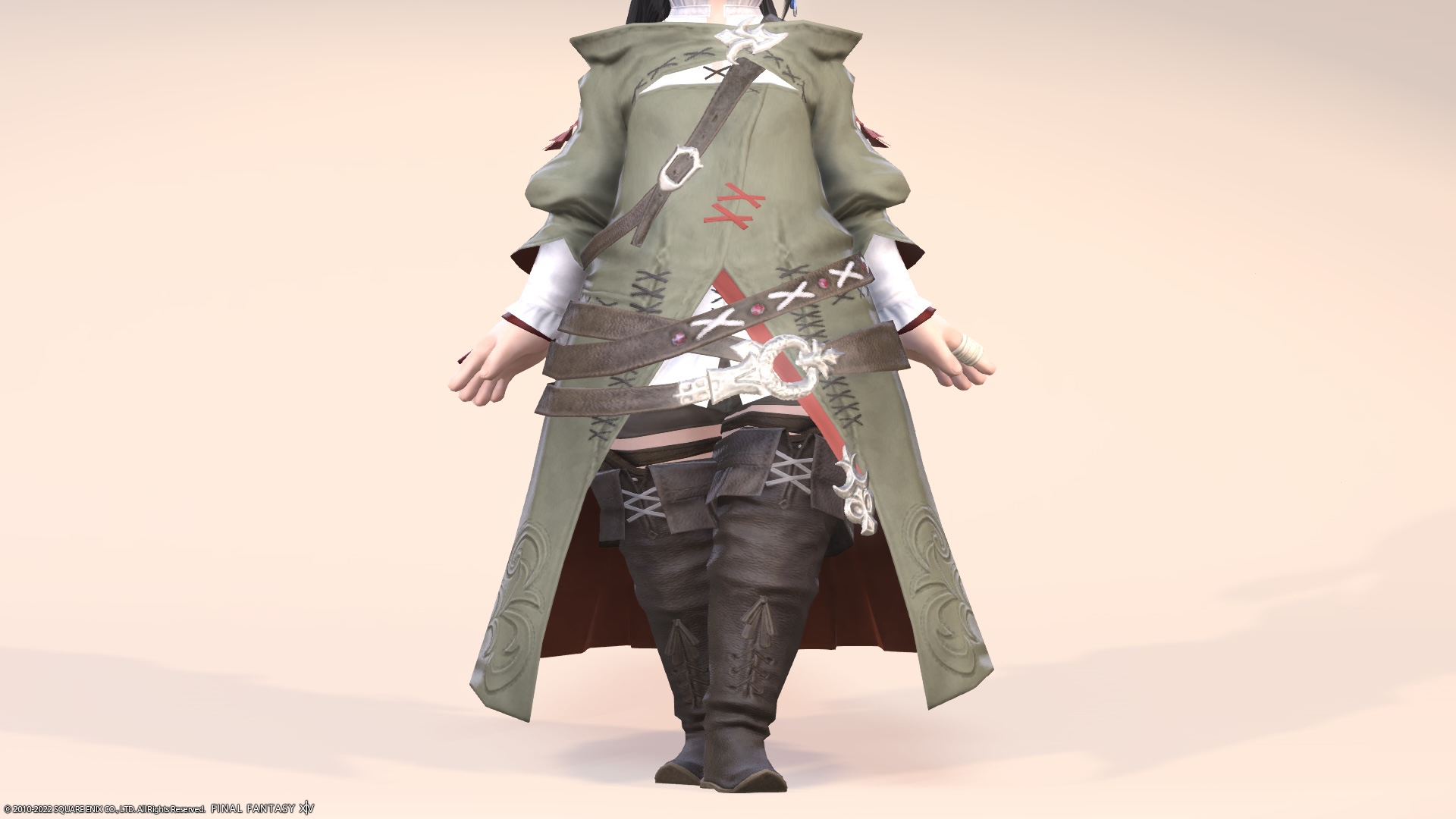 The back is also beautifully spread, and it is a very nice robe.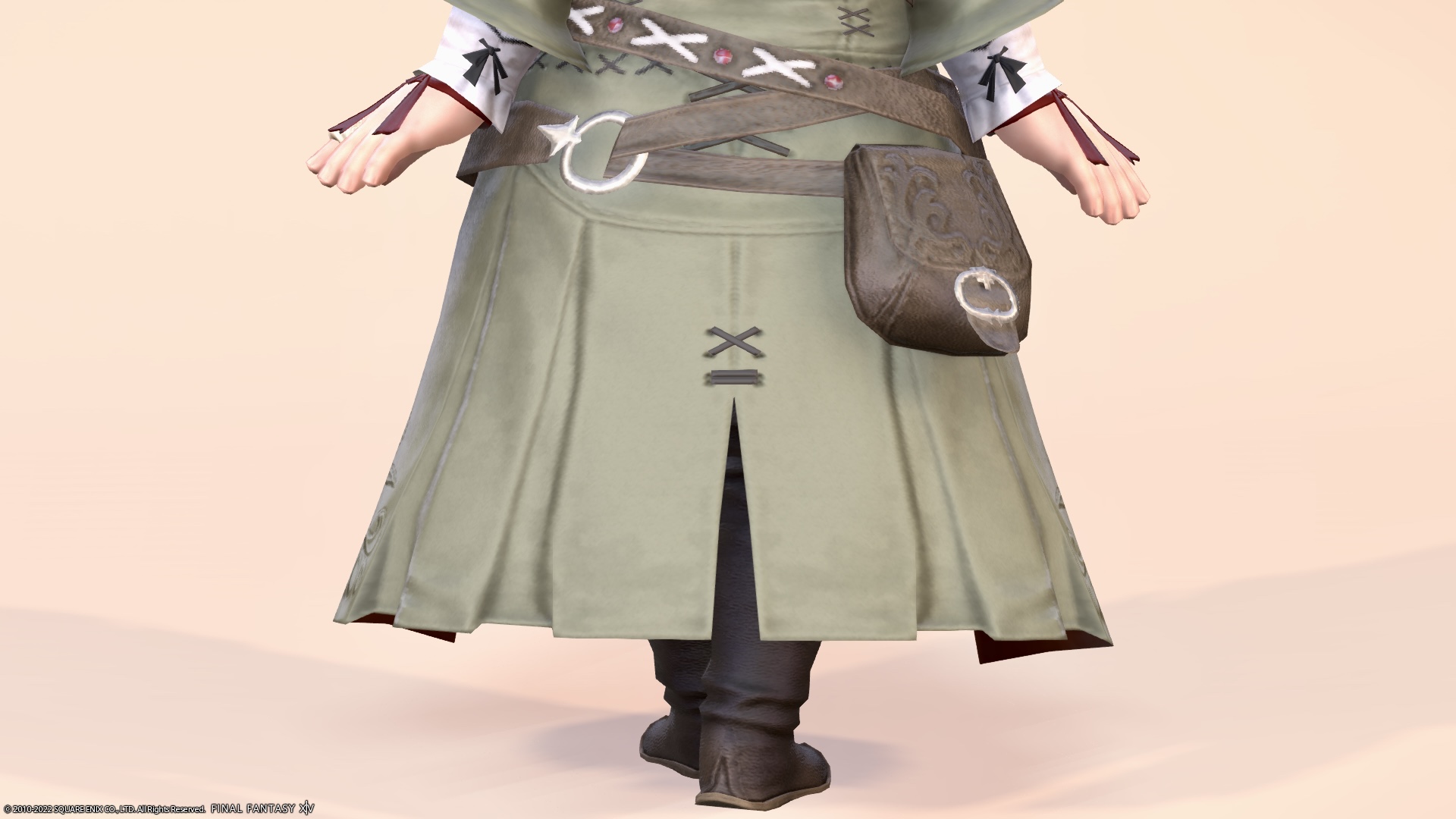 "Acolyte's Thighboots" are also useful as easy-to-use long boots.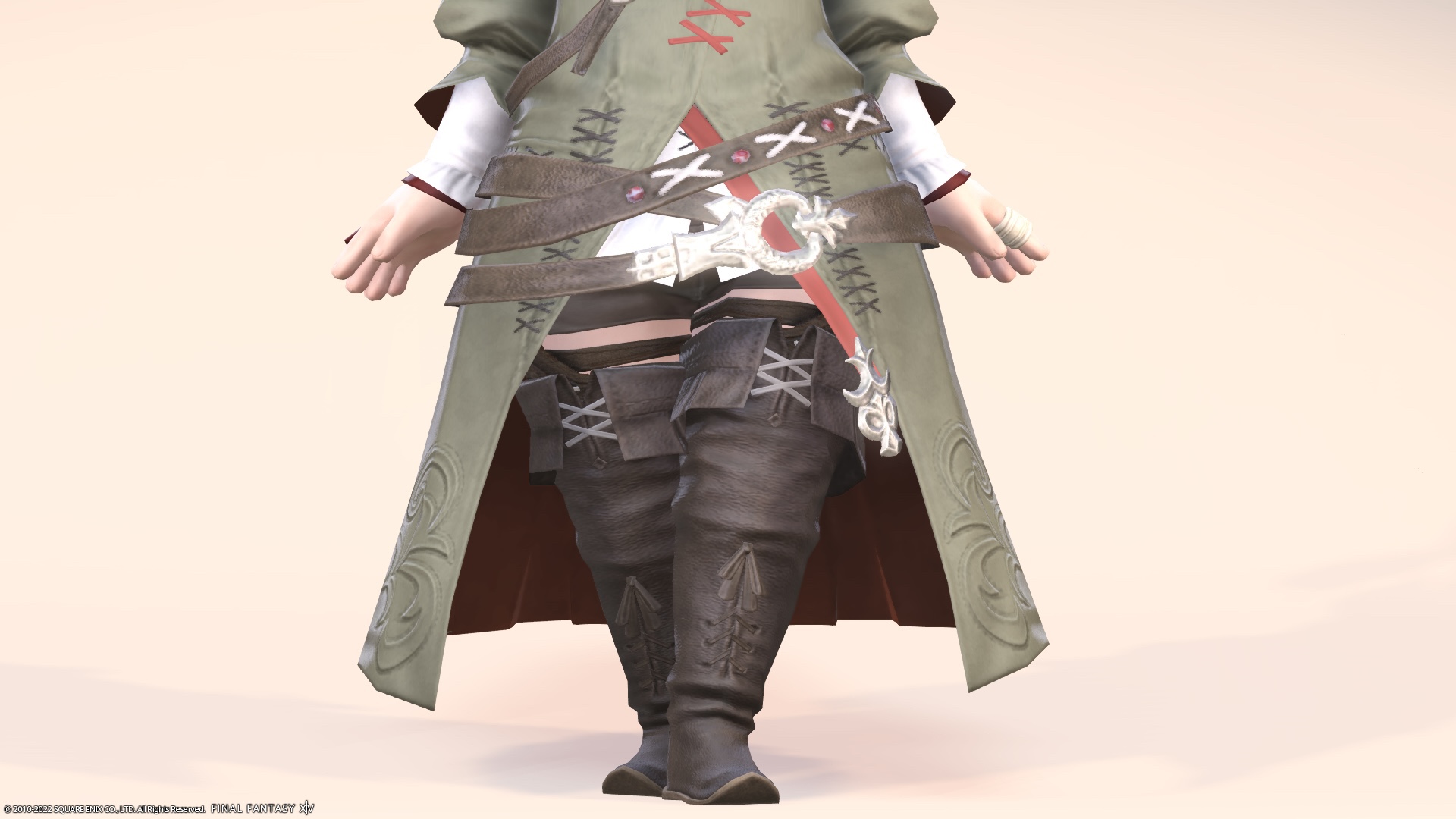 In addition, here I tried "Faerie Tale Princess's Tiara" with billing equipment on my head. It is dyed in olive green to match the color of the robe.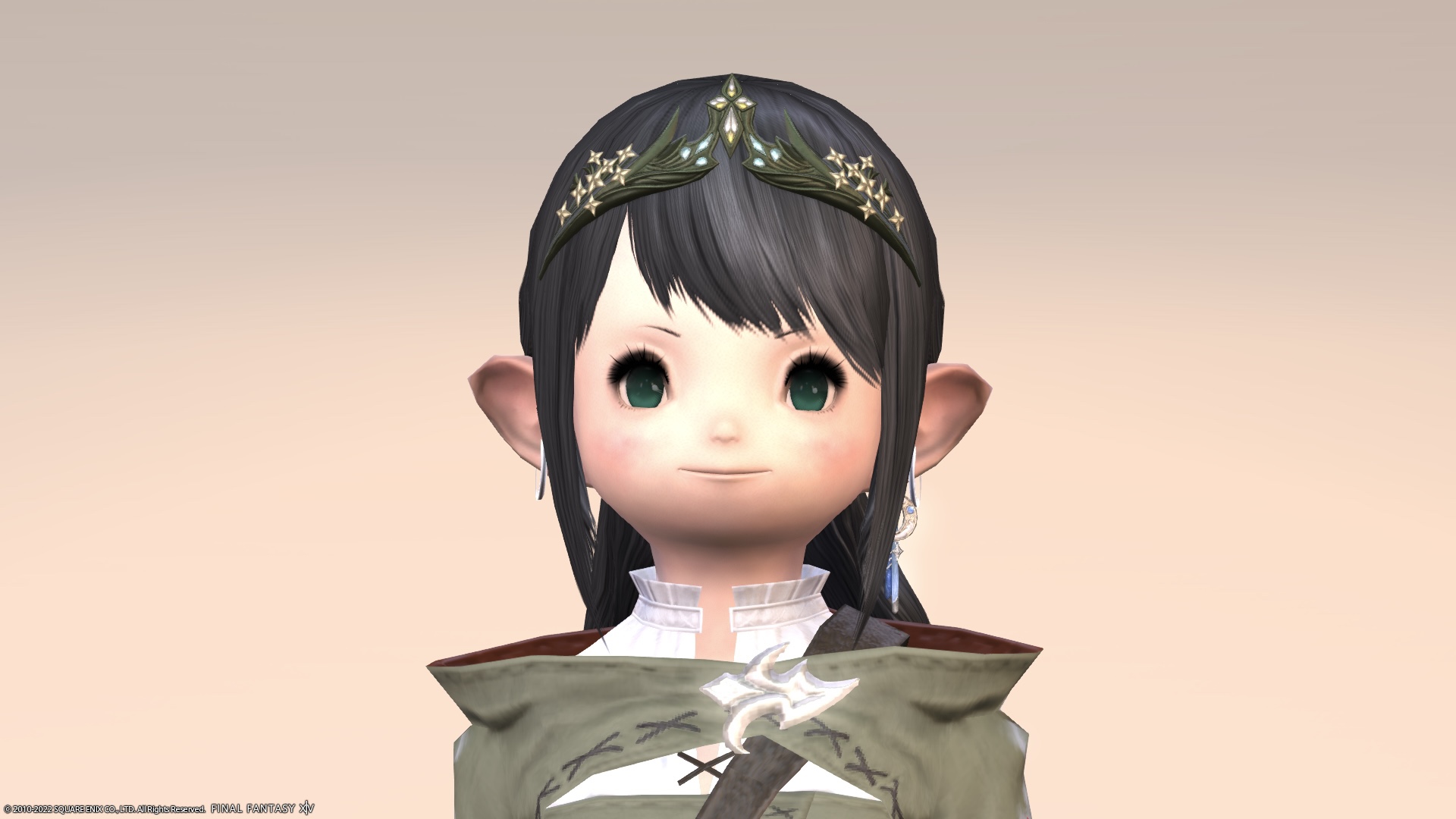 The hand equipment is also a billing equipment "Blackbosom Dress Gloves". The ribbon is very cute.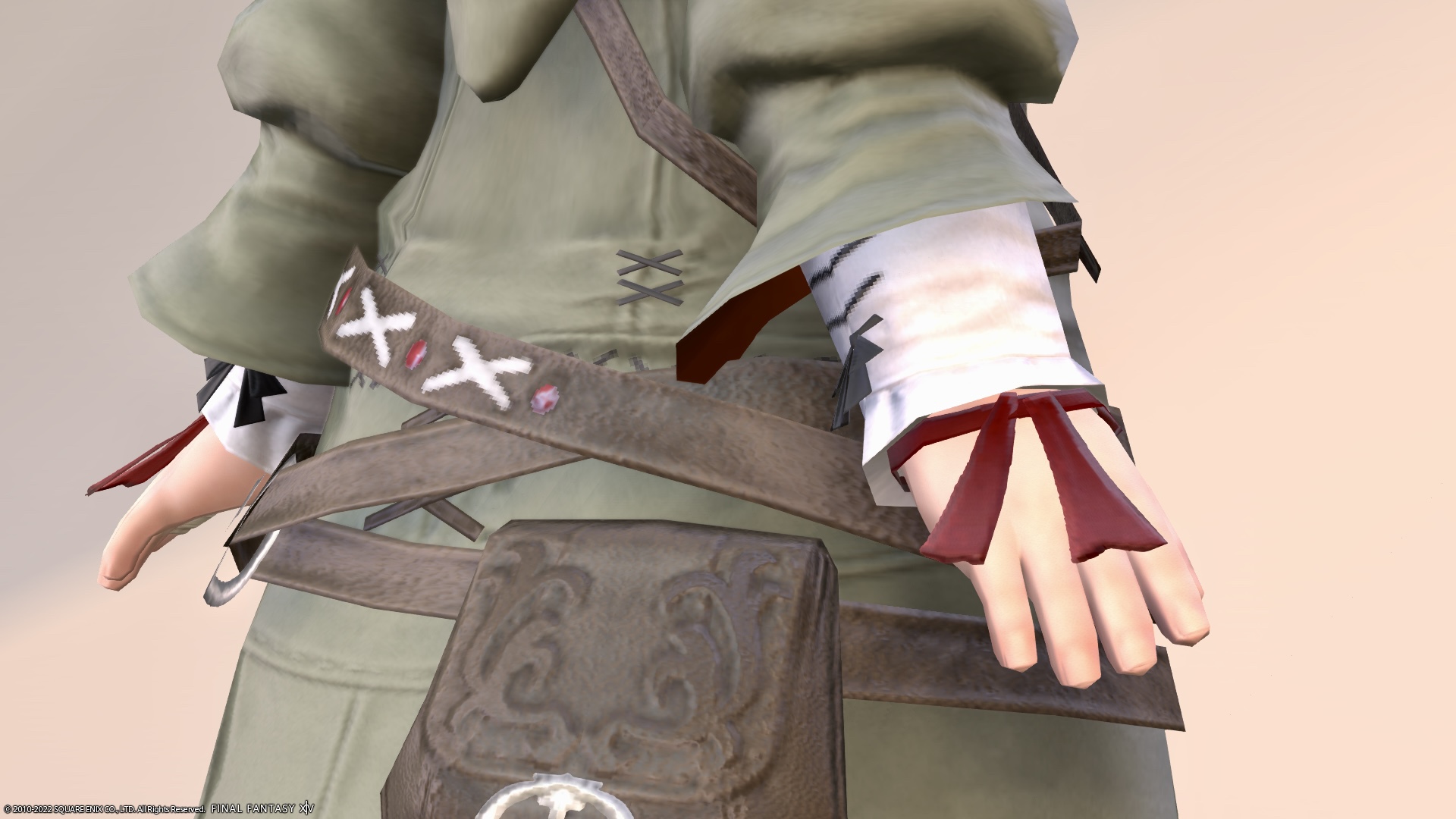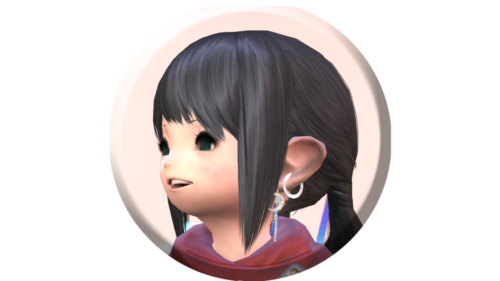 noriko
This tiara and the ribbon on my hand are very nice and my favorite ♪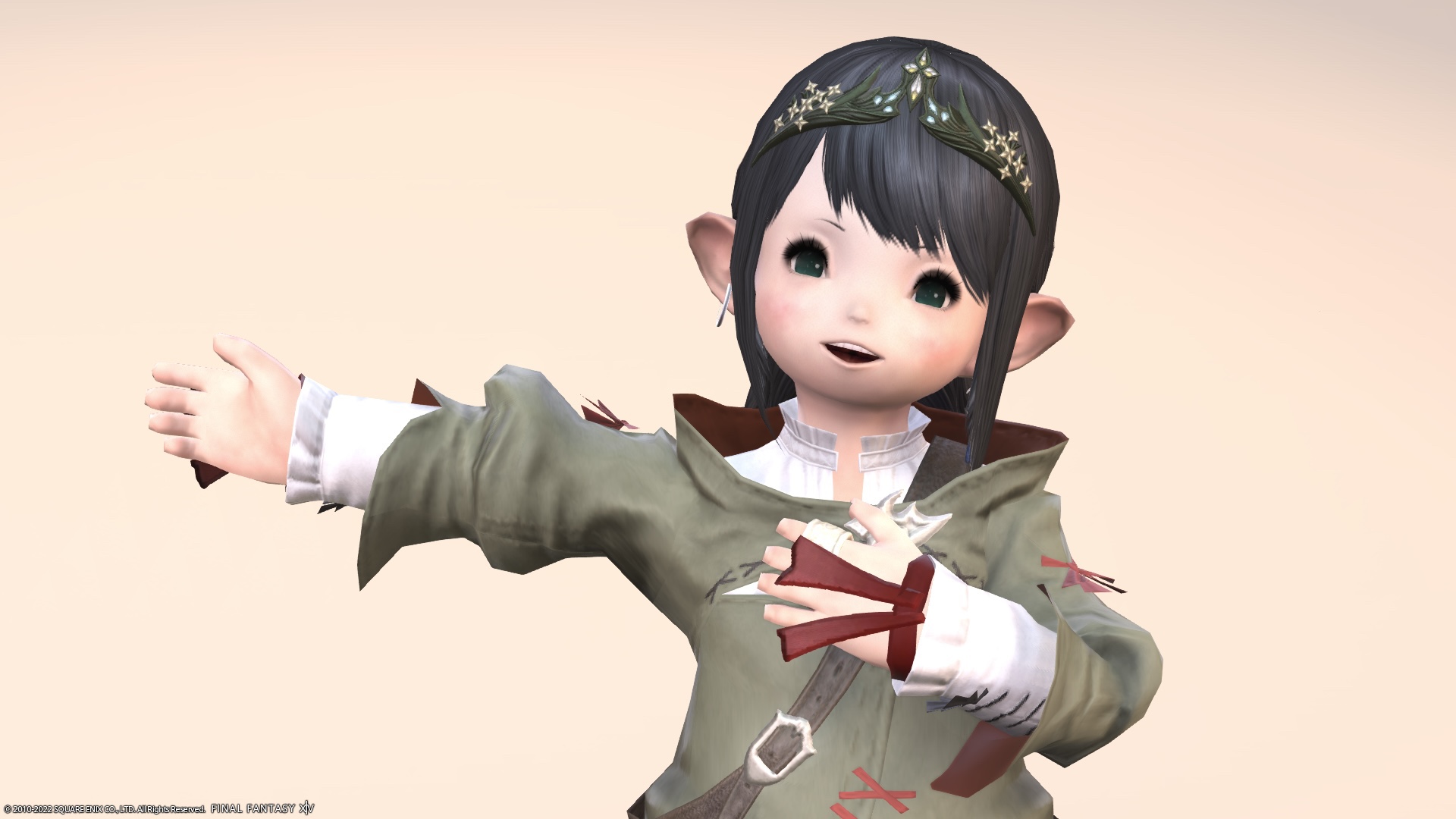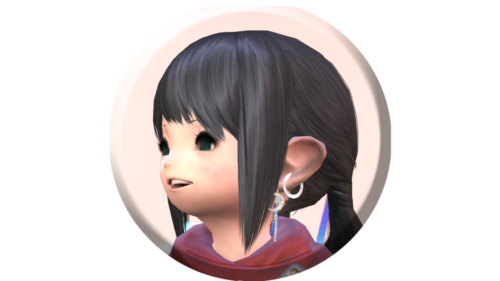 noriko
I was able to coordinate my favorite!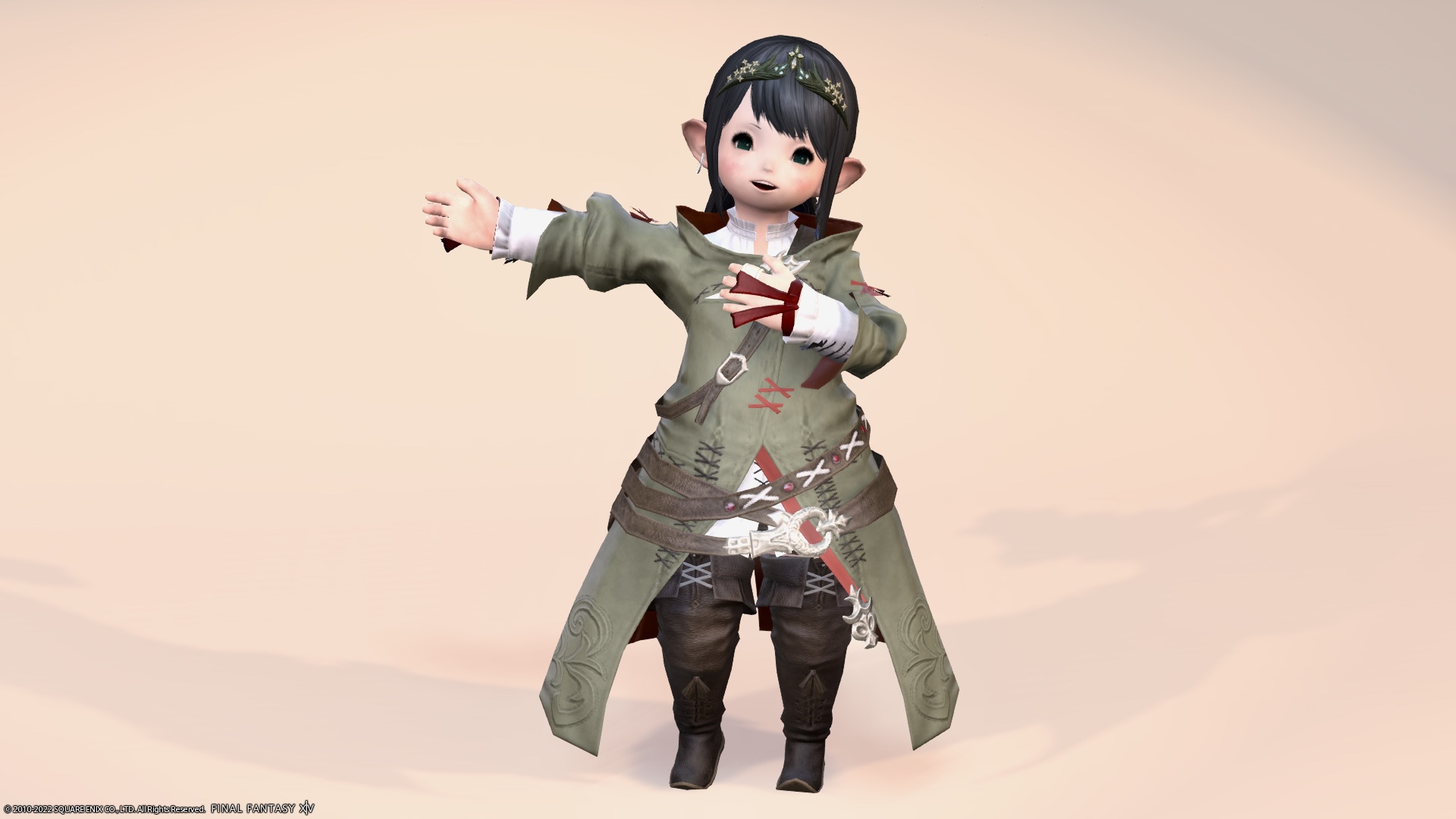 Fufu, it looks great on you and is cute.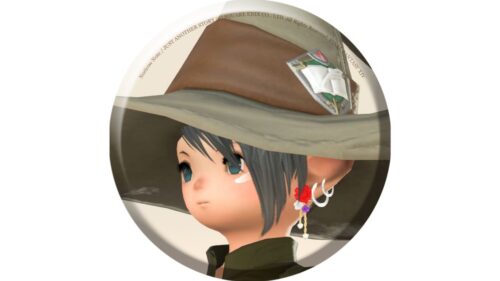 norirow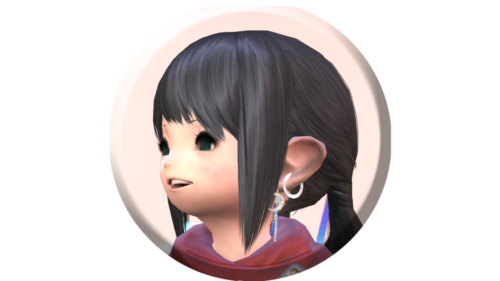 noriko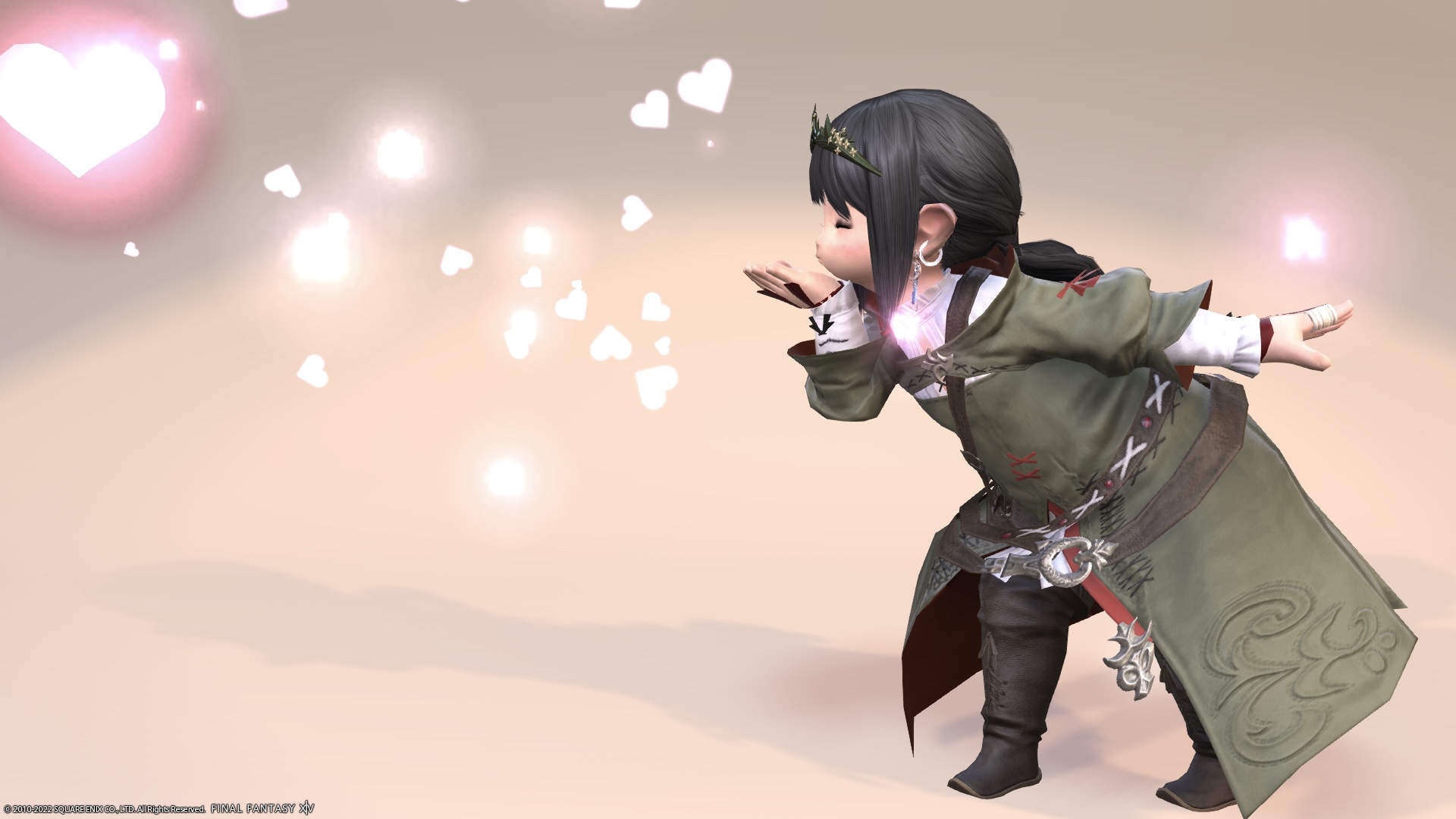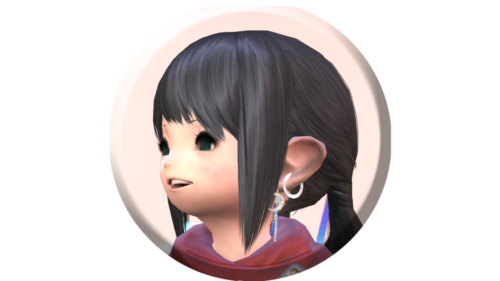 noriko
I'll do my best to practice and become a healer who can heal my brother someday!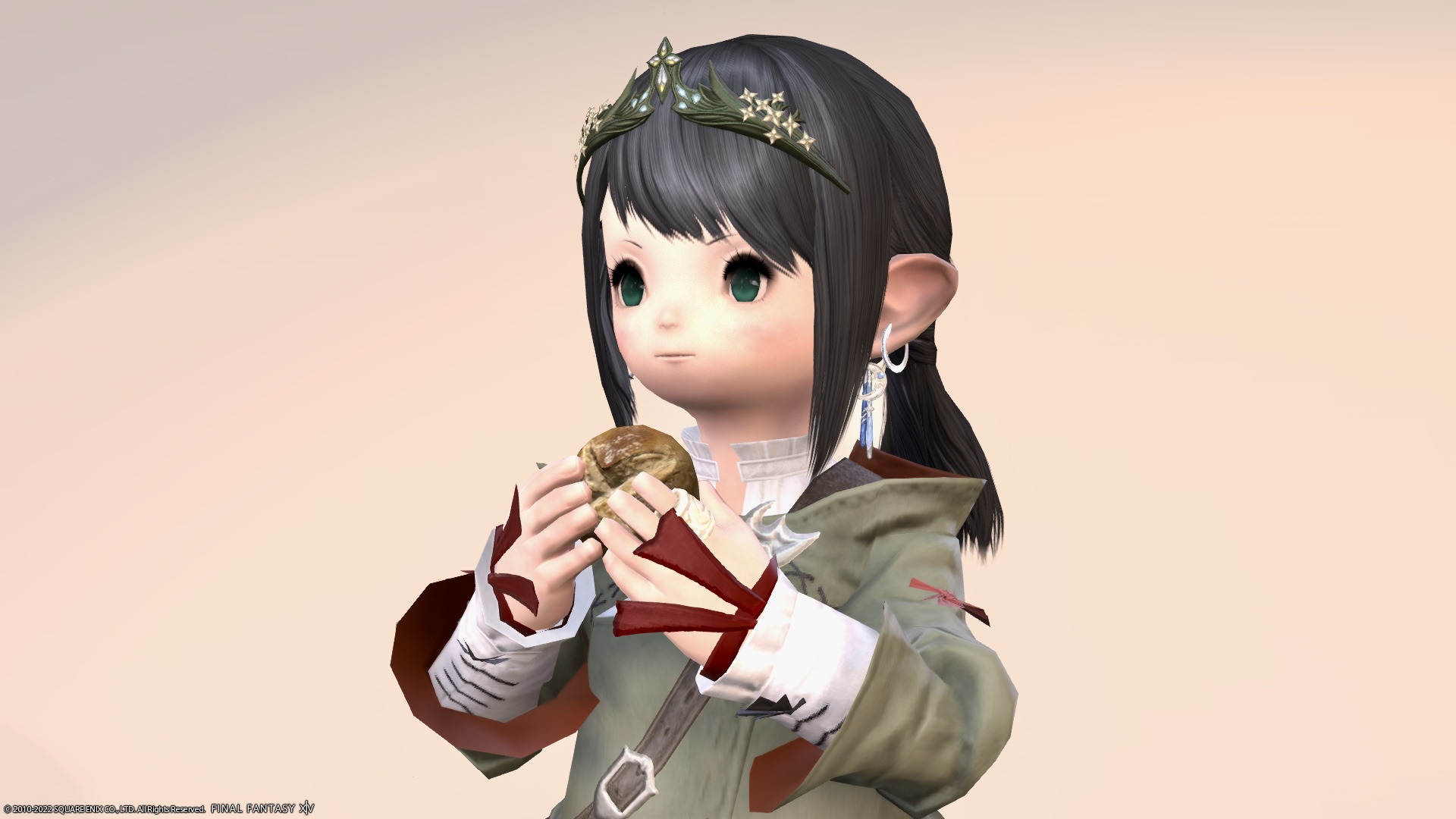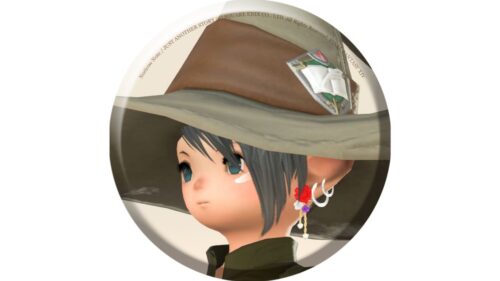 norirow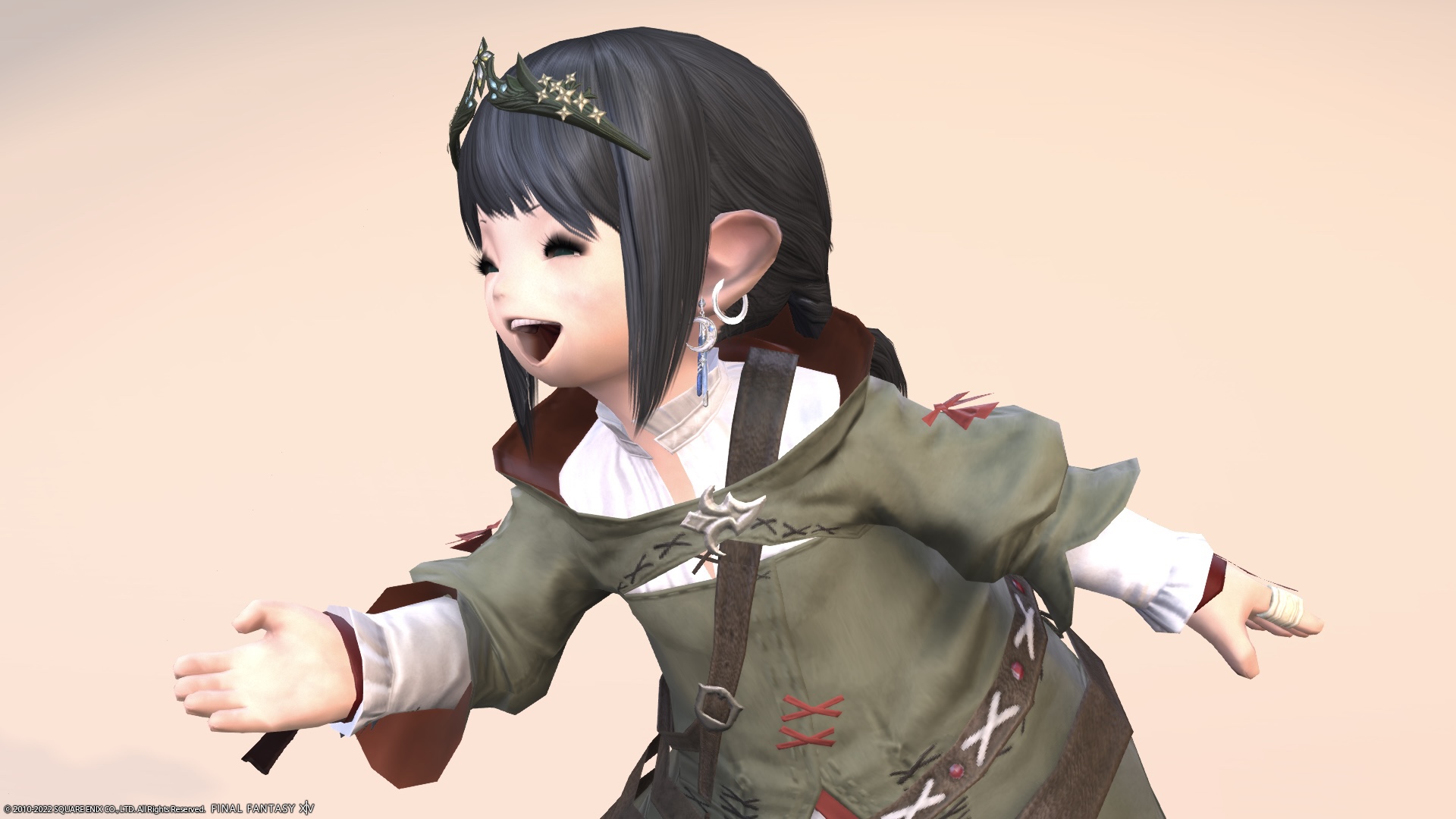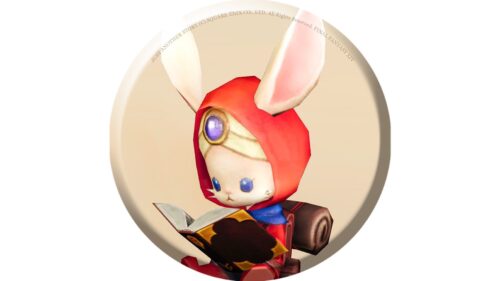 namingway
Norirow-san is weak, so it would be great if you could recover him.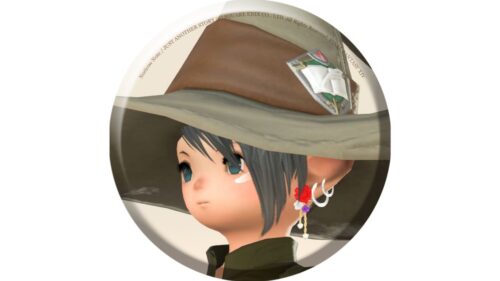 norirow
Video recording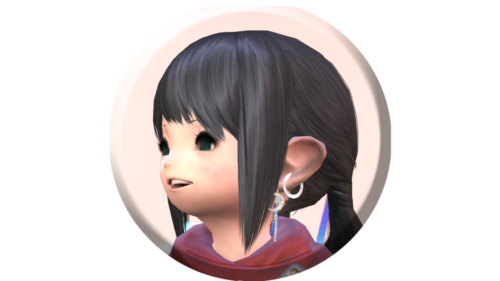 noriko
So, it was a record of Noriko-chan's favorite healer initial fashionable coordination.
Related records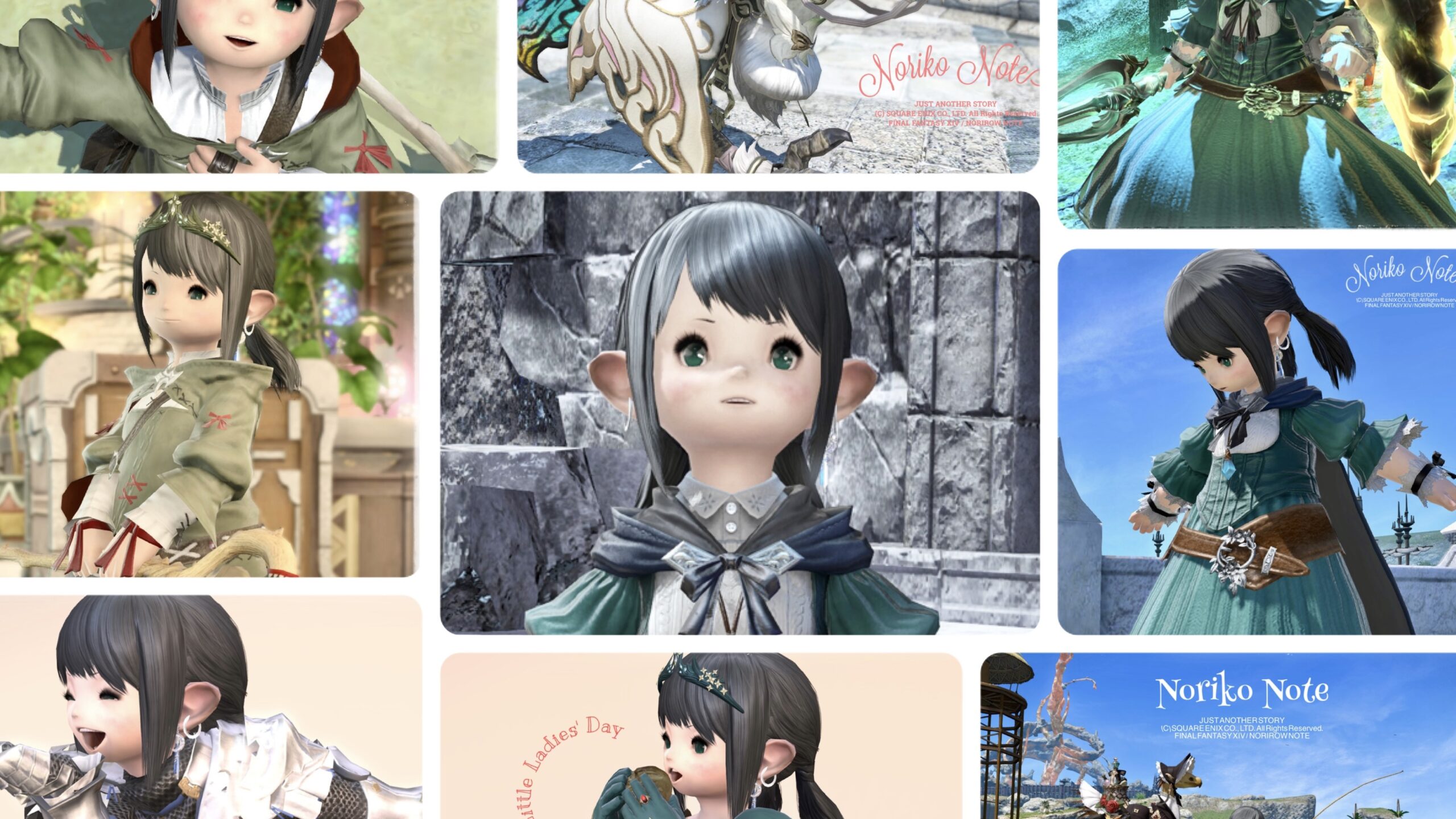 Noriko Note
This is a summary of Noriko's cute costumes and items! / ノリコちゃんの可愛い衣装やアイテムのまとめです!