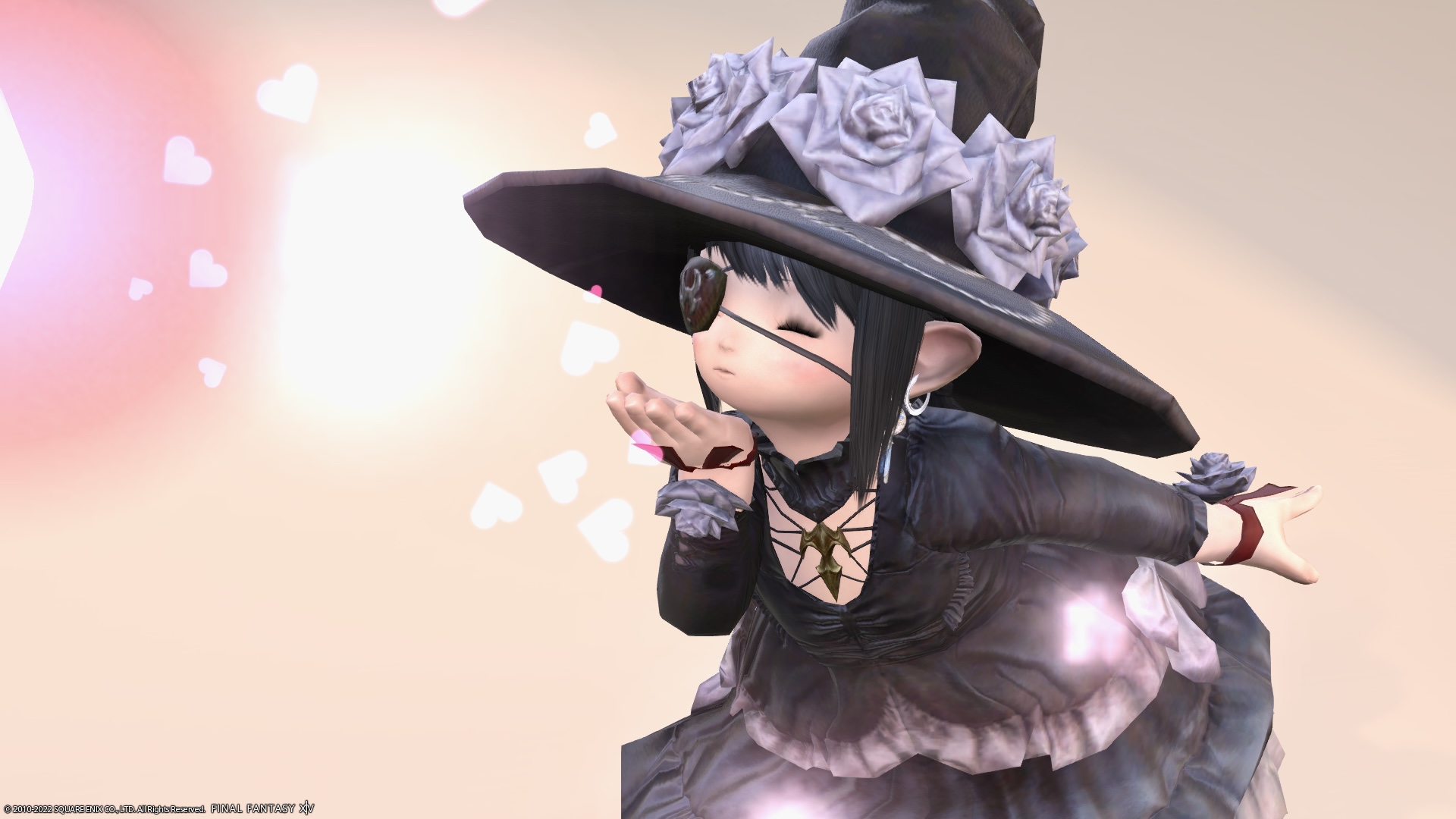 This is a record of Edda's costume "Blackbosom Attire", which can be purchased from the FF14 online store.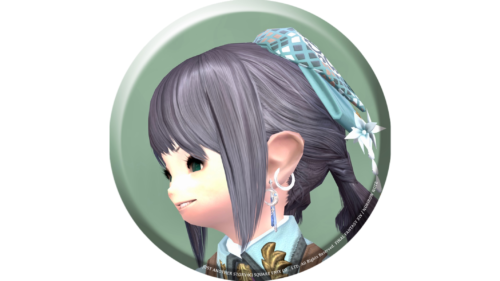 noriko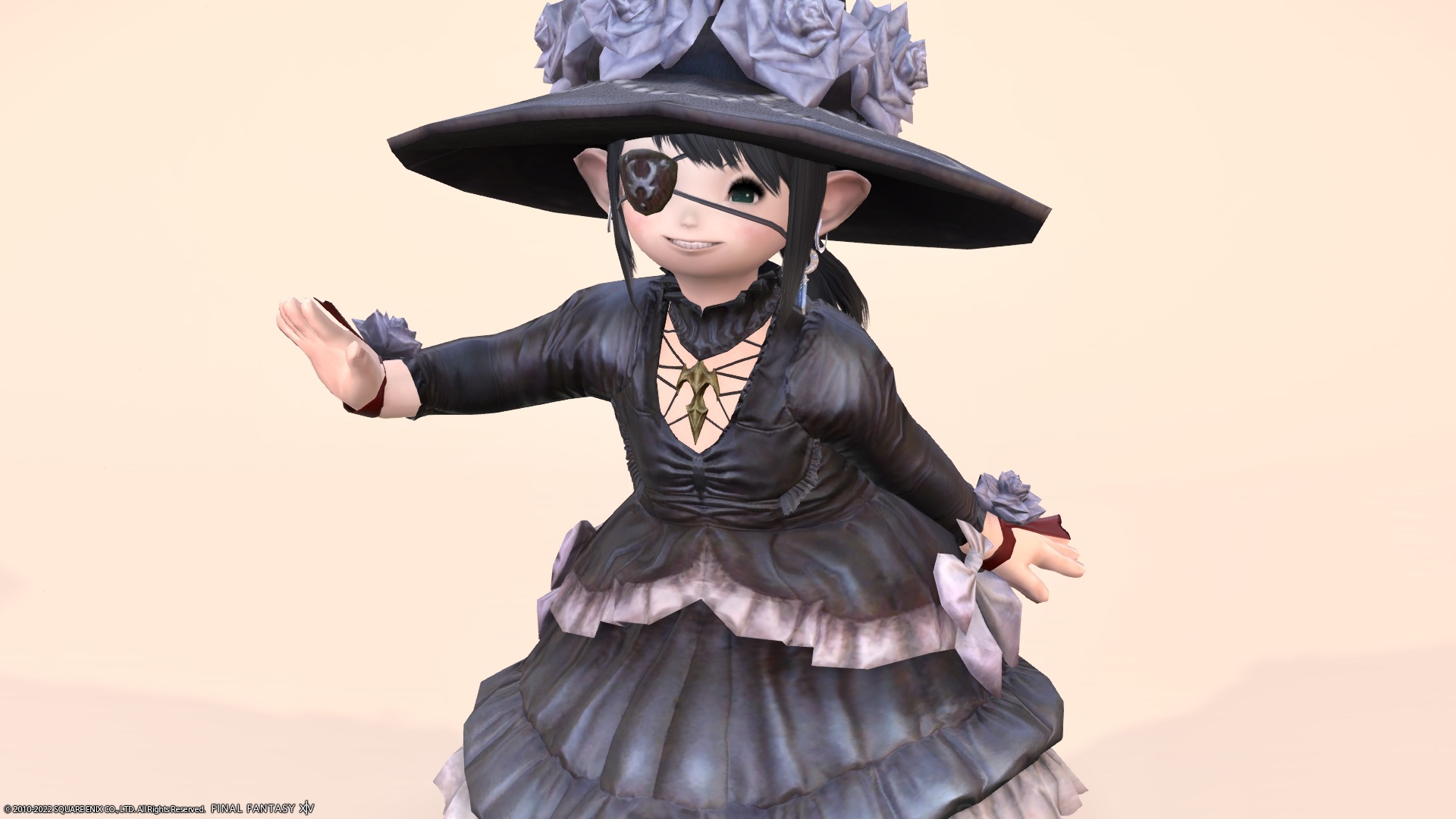 Oh, is that Edda's costume?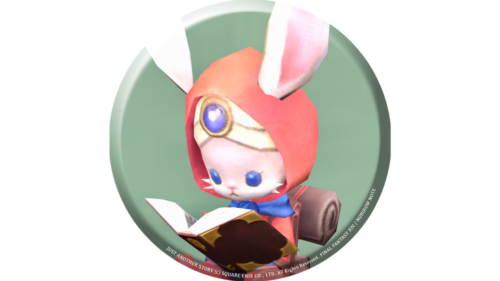 namingway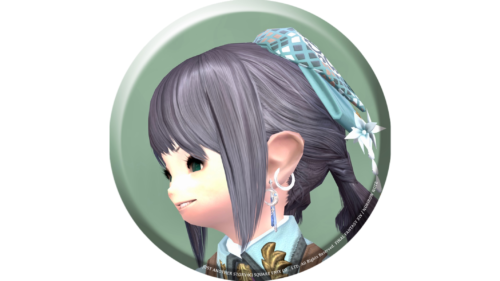 noriko
Yes Yes! My brother gave it to me again ♪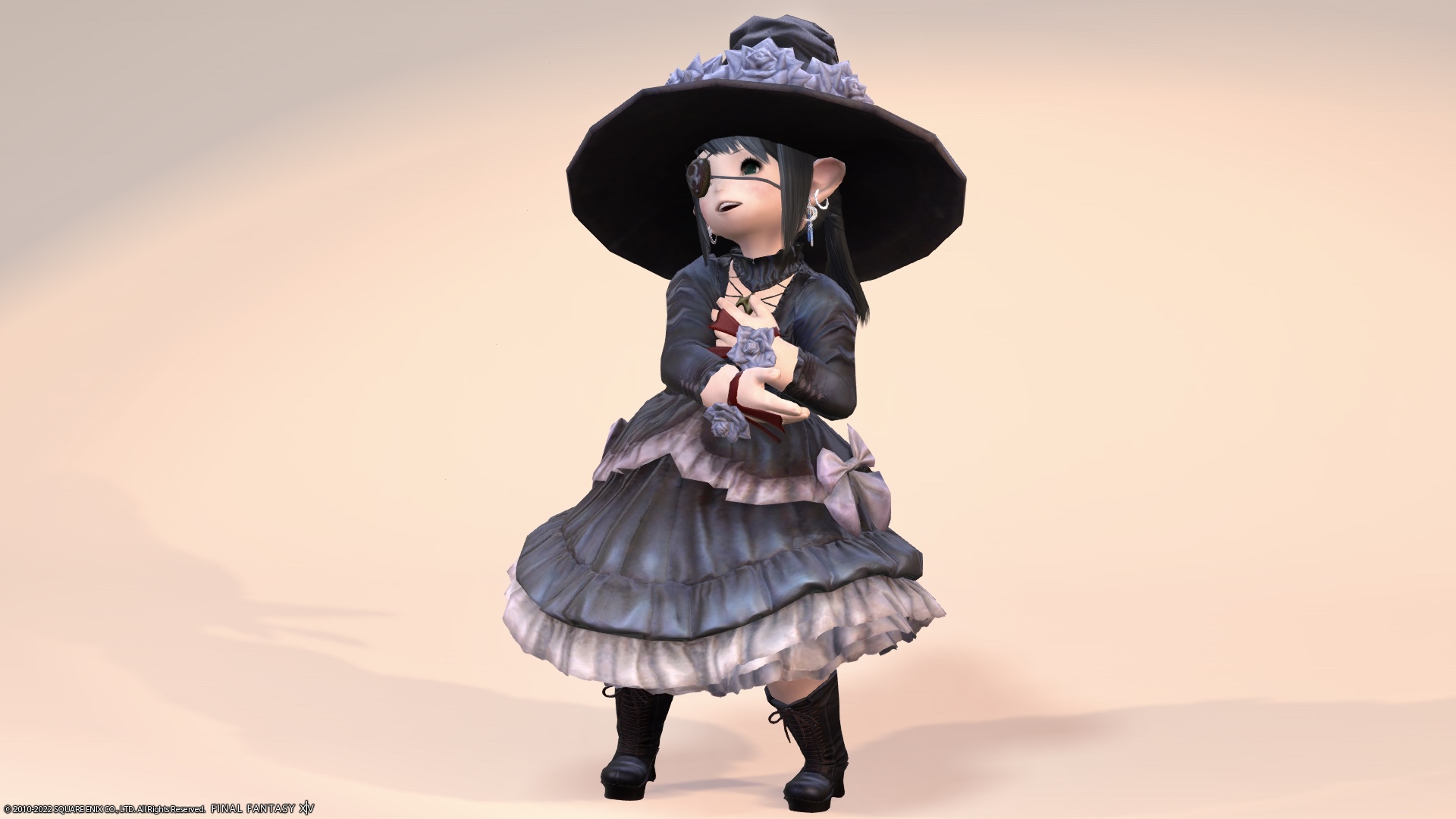 I thought Edda's costume was always cute.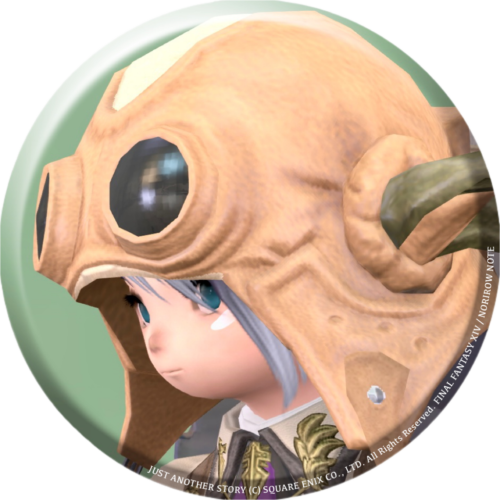 norirow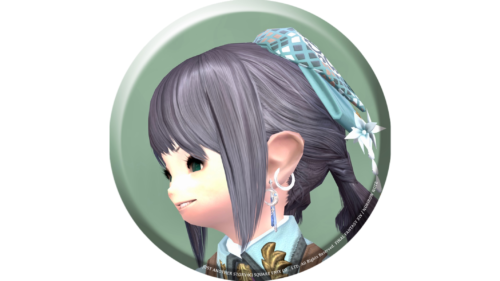 noriko
(Hmmm, my brother likes this kind of thing unexpectedly.)
Blackbosom Attire
These are billing equipment that can be purchased from the FF14 online store and can be equipped from all jobs Lv1.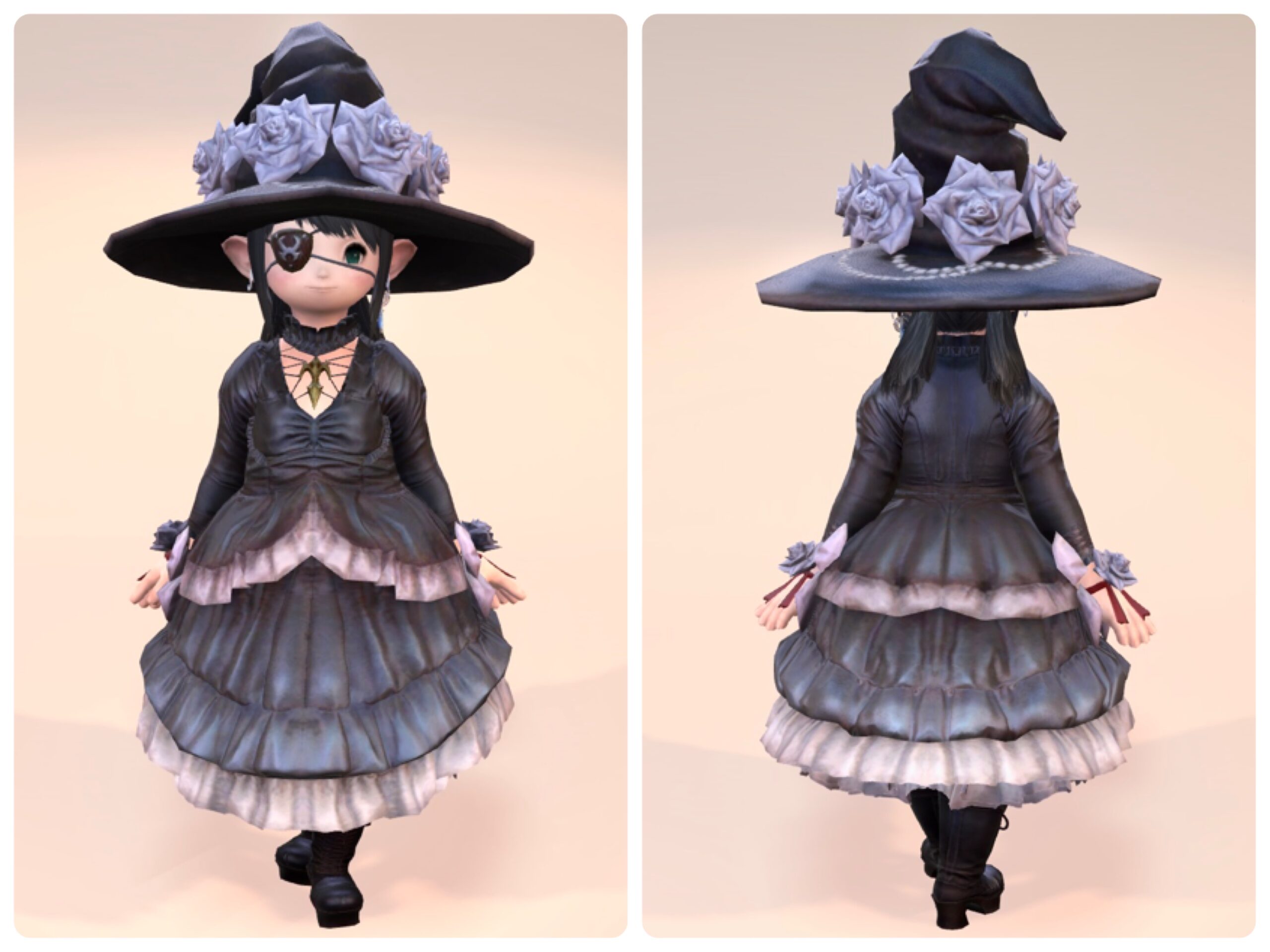 The head equipment is a witch-like hat with a large purple rose.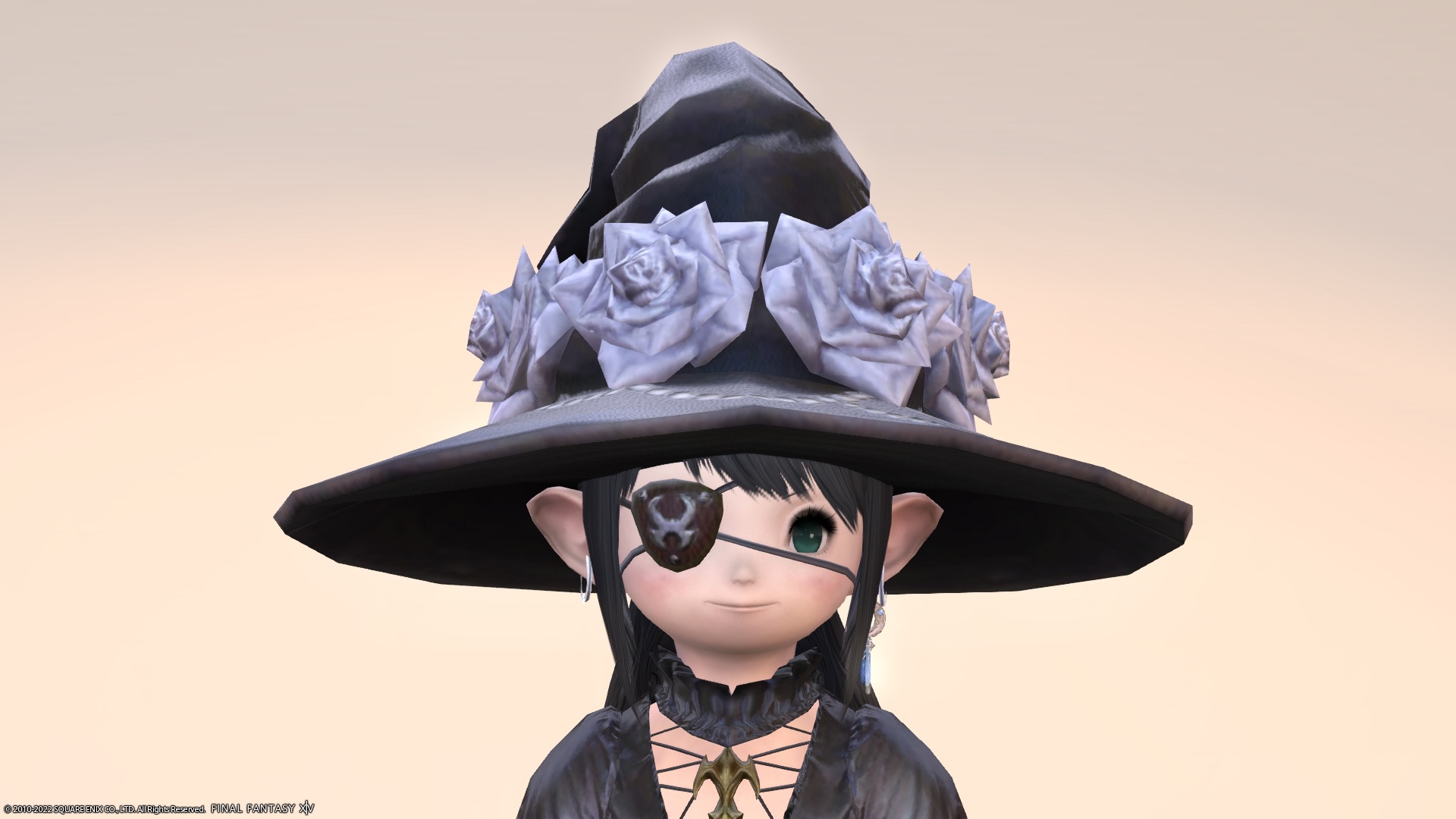 The pattern on the top is also a nice accent and is cute.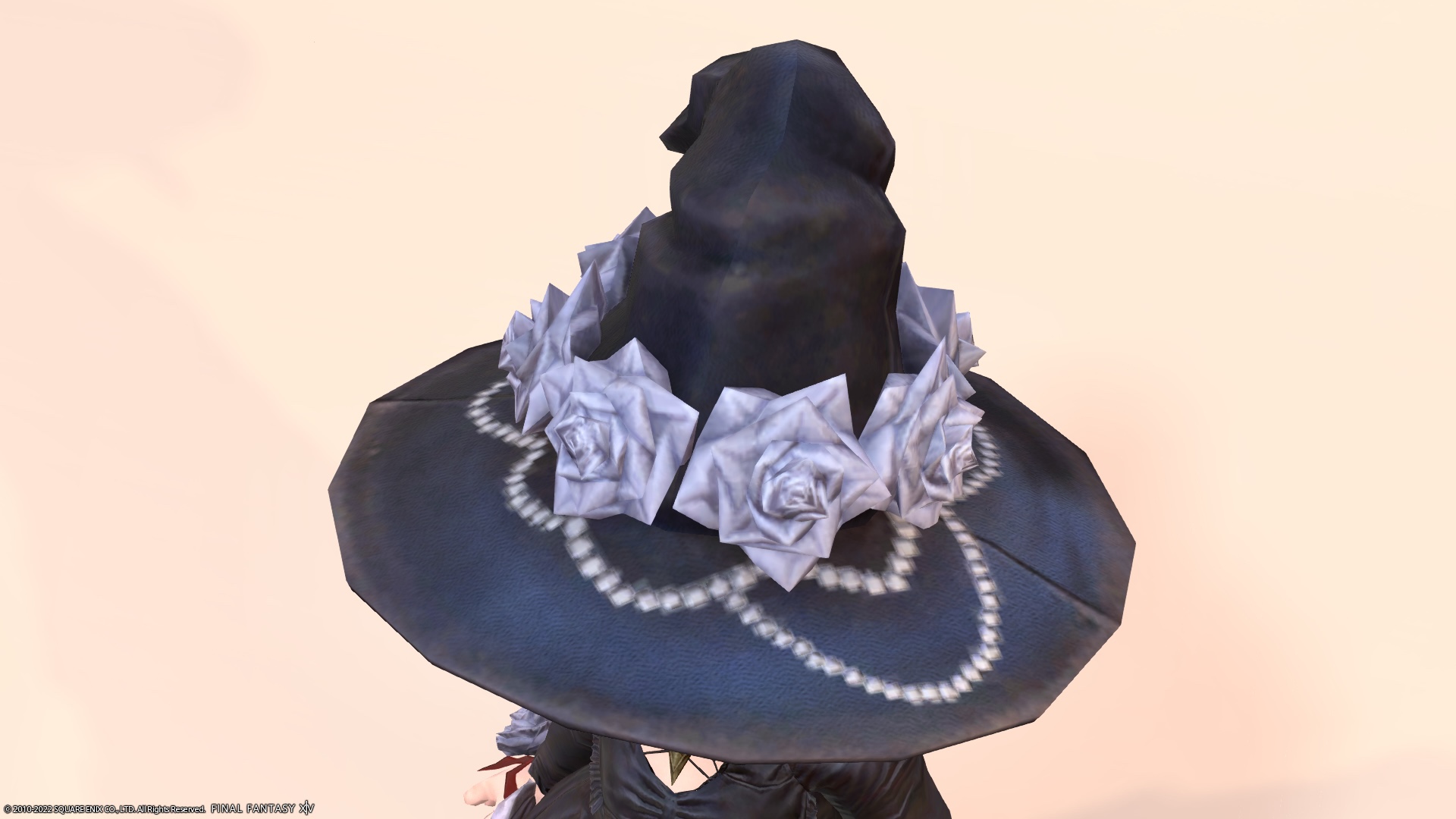 Is the material leather as a whole?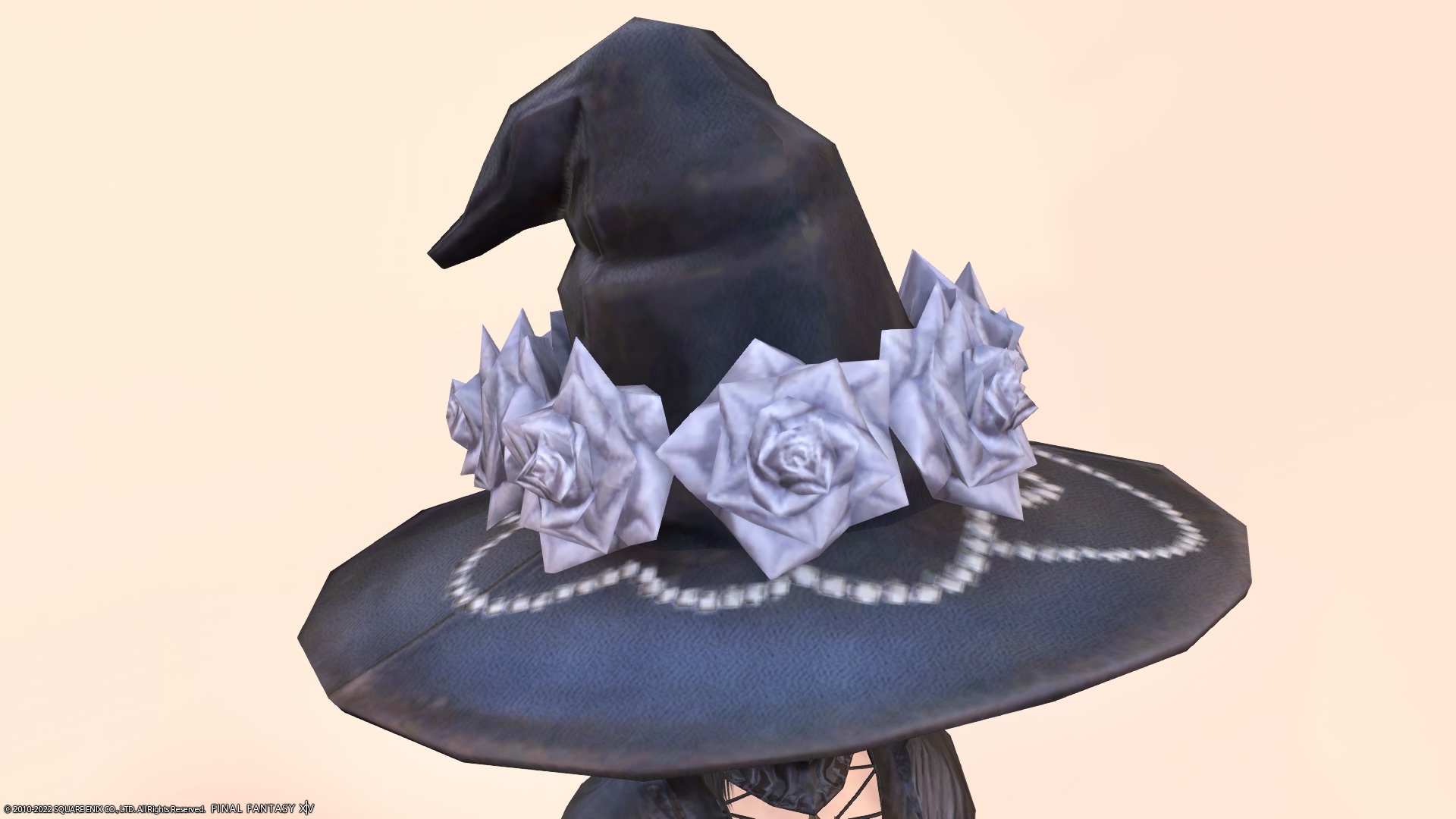 And above all, the impact of the eyepatch is strong! (Cannot be removed)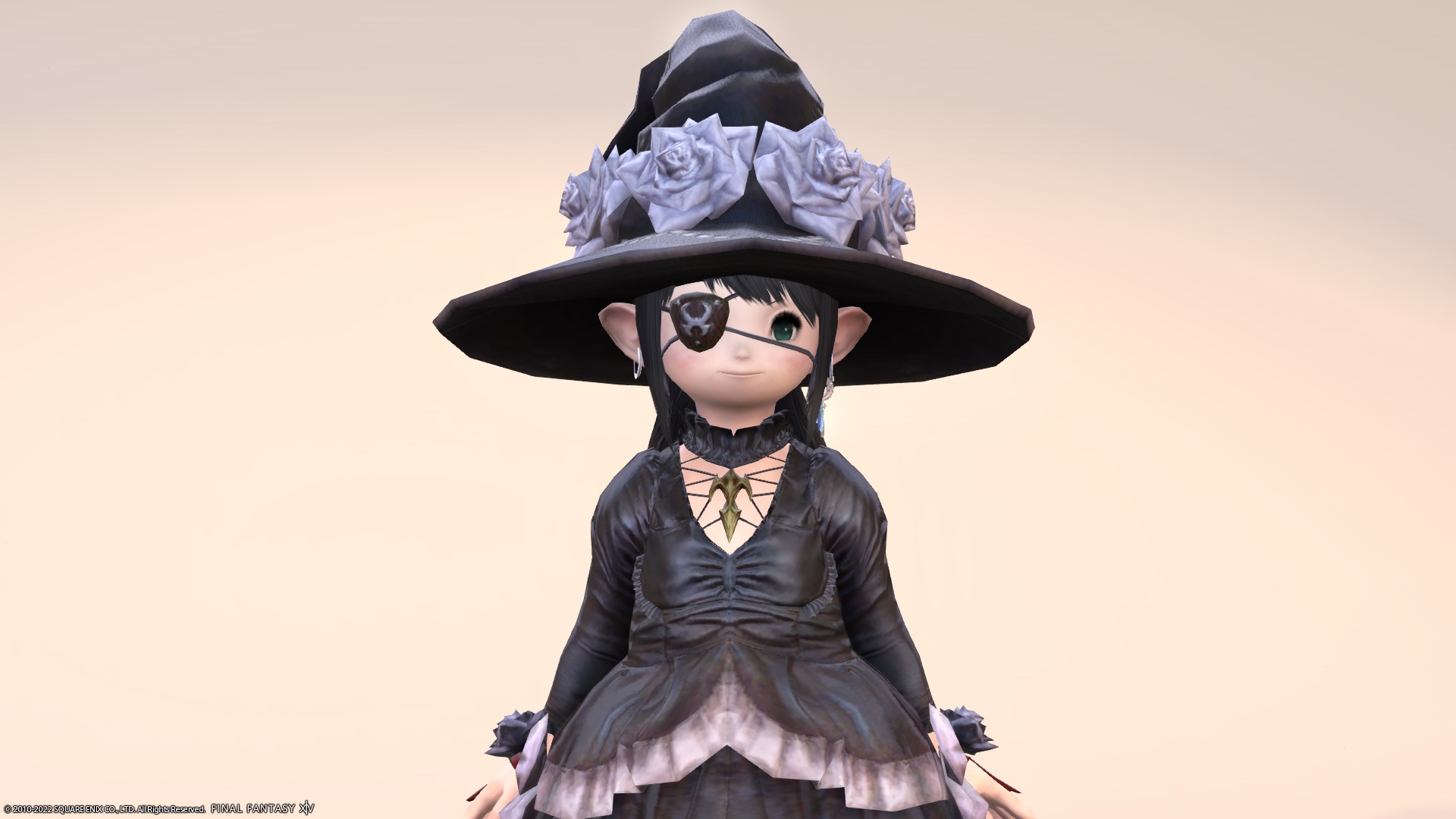 Well, it's like Norirow-san's favorite "Chu-ni-".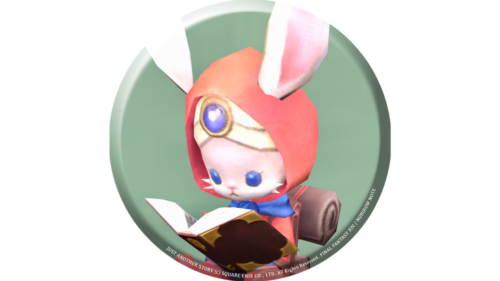 namingway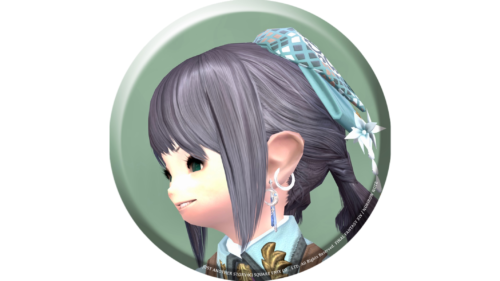 noriko
Even if you take off your hat, it's a cute outfit, of course.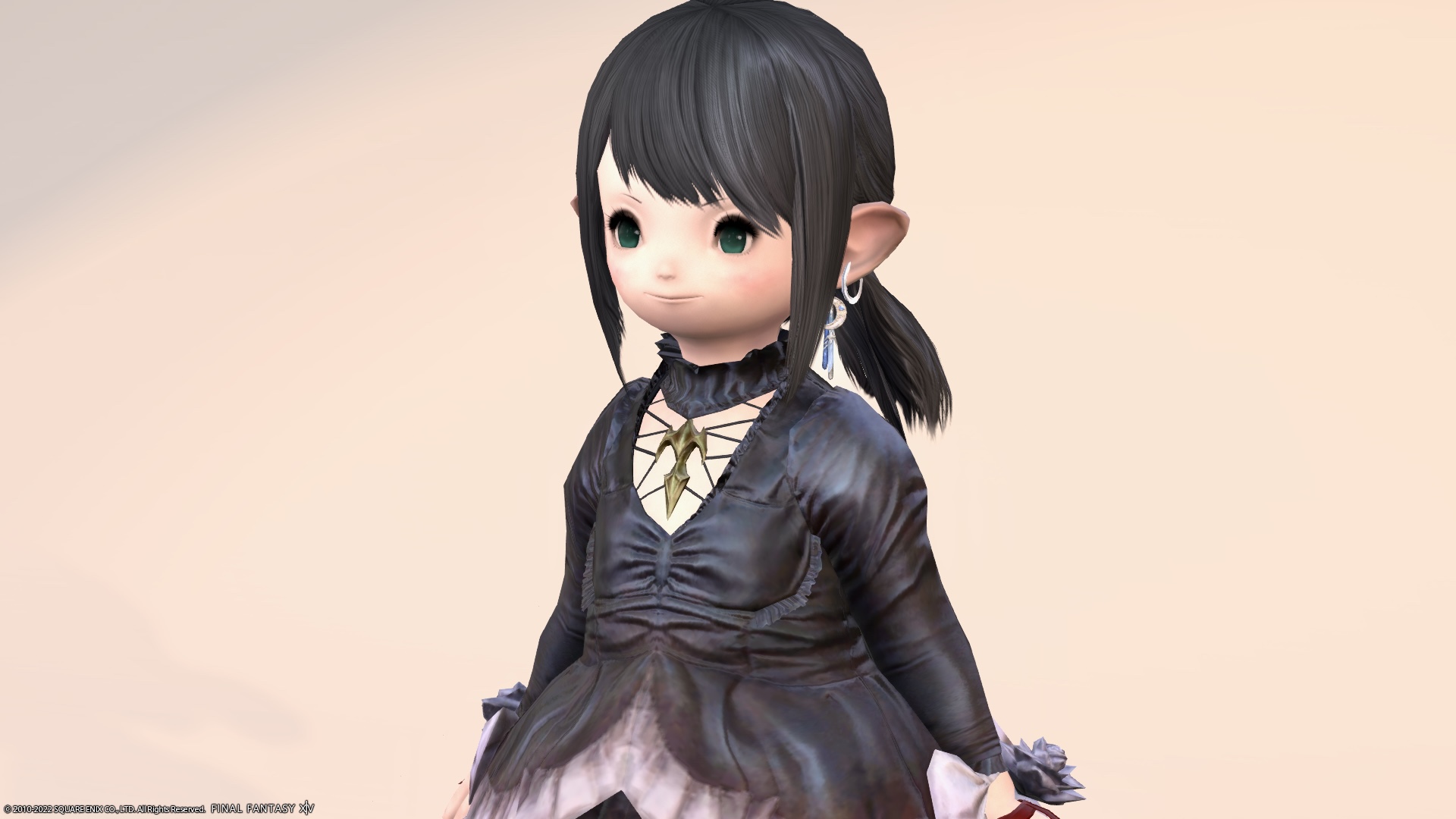 Is the design of the chest a motif of a spider web?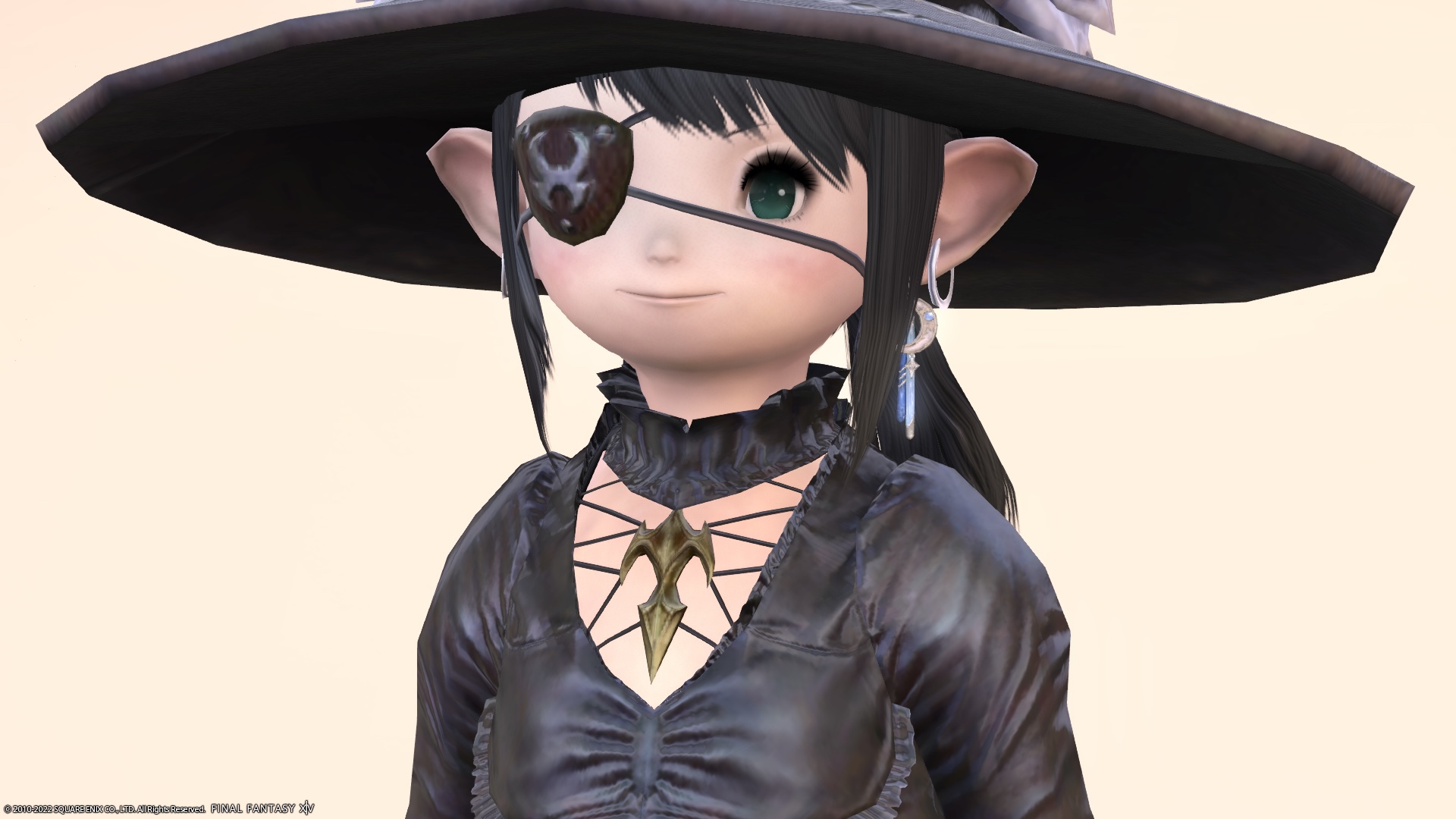 The texture of the leather and the frills and ribbons create a cute Gothic Lolita feel.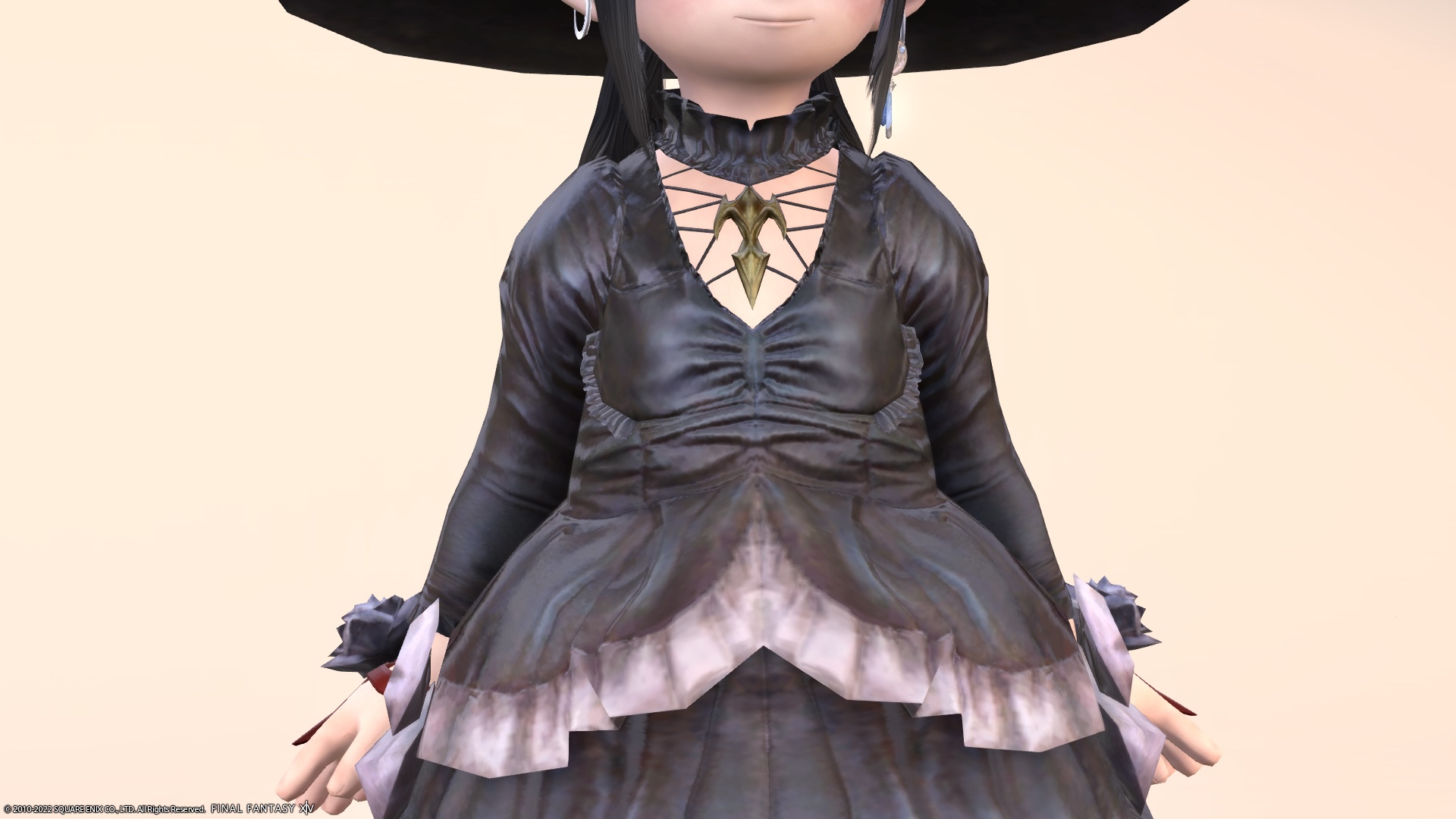 The equipment of the hand is a wonderful combination of roses and ribbons, and it seems that it can be used for other coordination.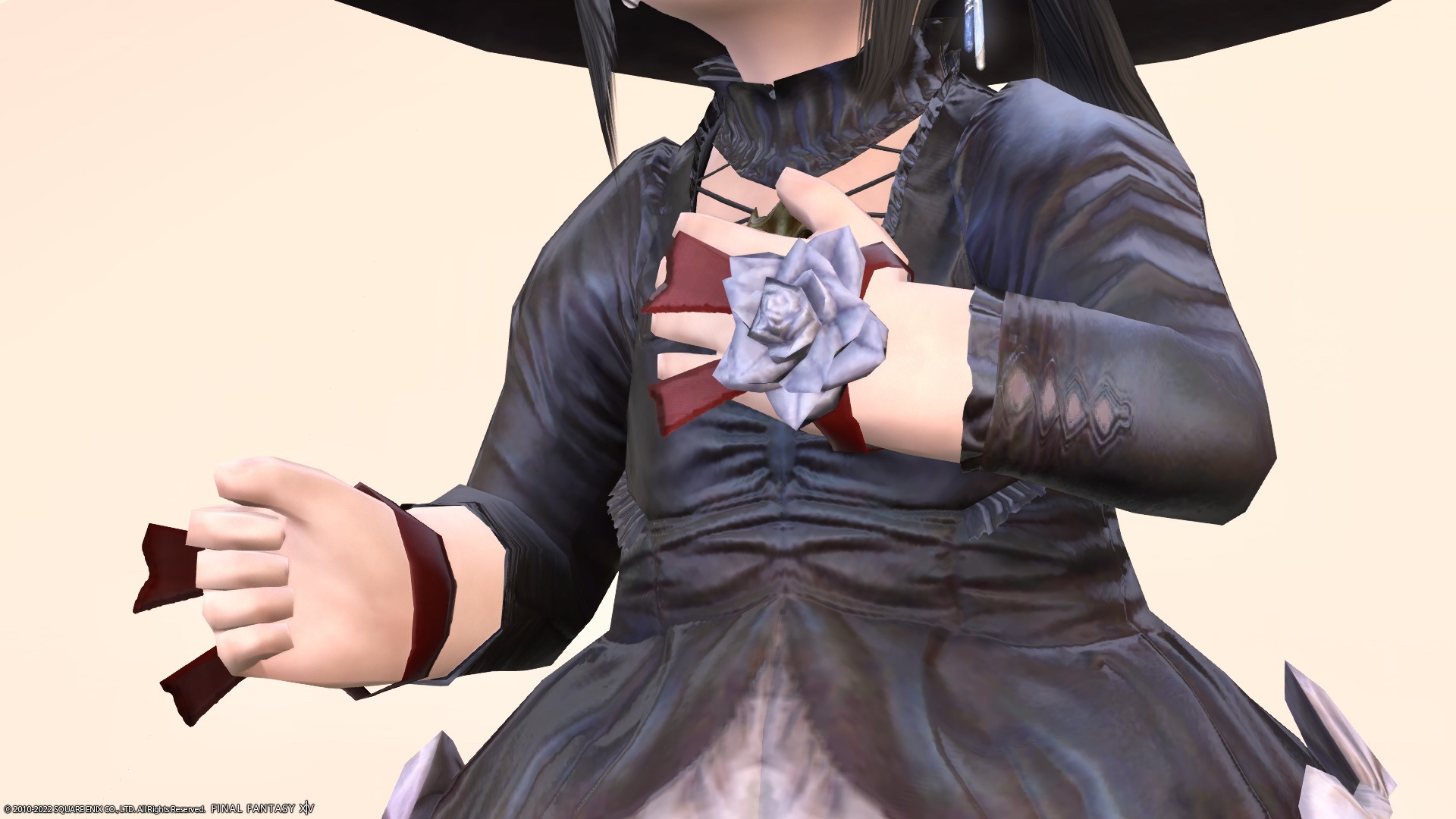 The way the A-line spreads is very beautiful.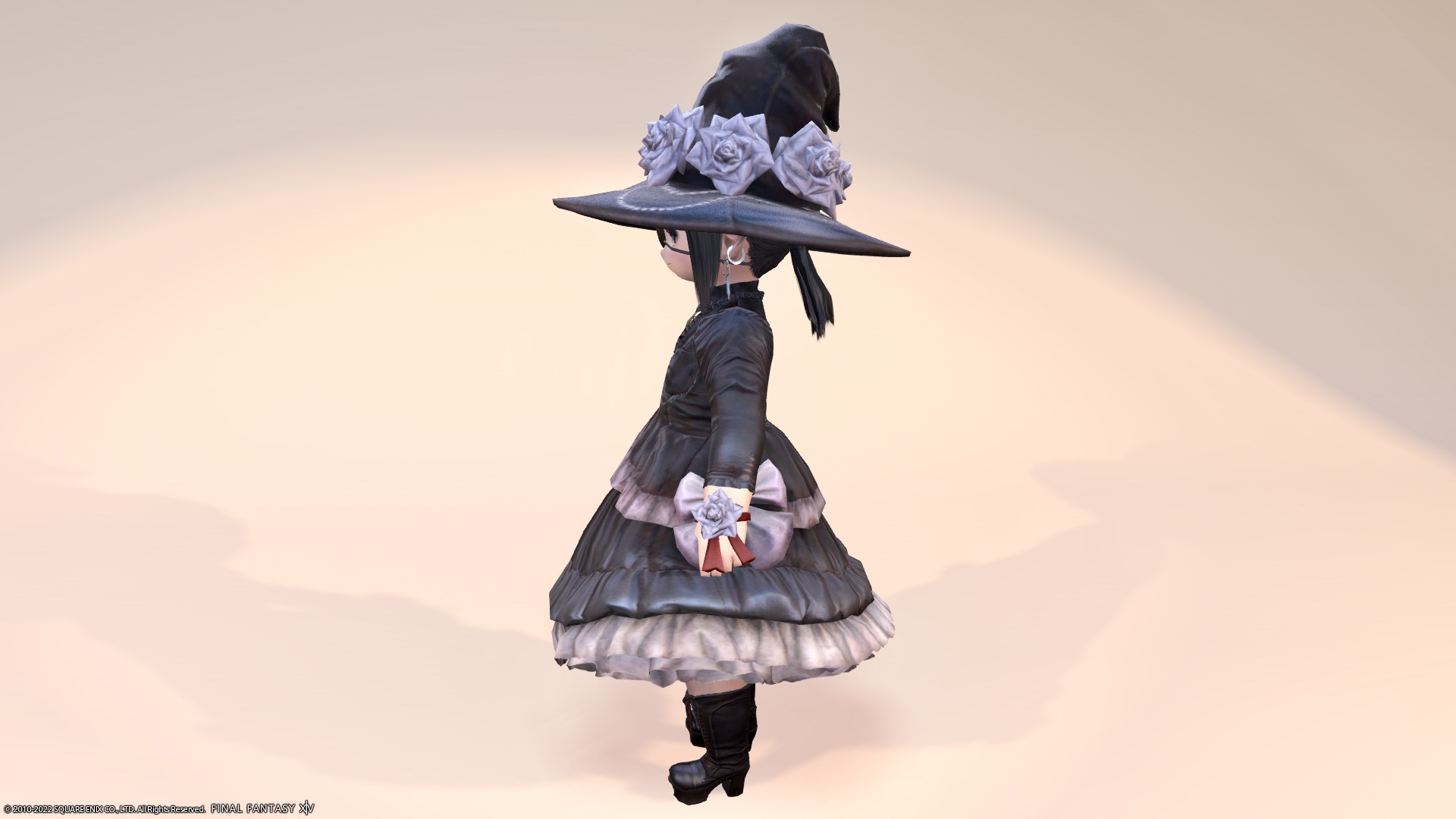 The color of the frills is also beautiful.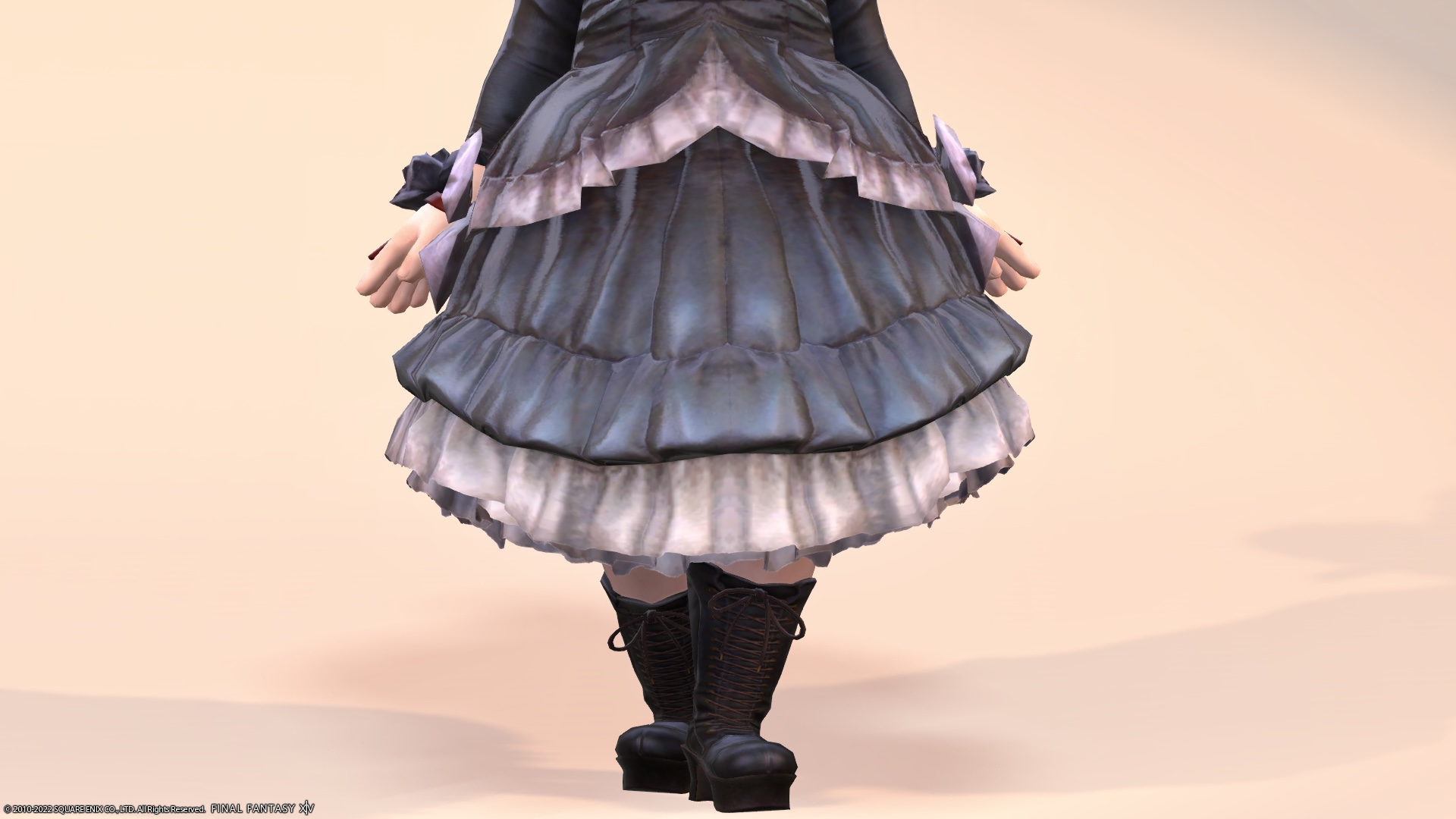 These boots are also cute, thick soles and round toes that you can enjoy coordinating in various ways.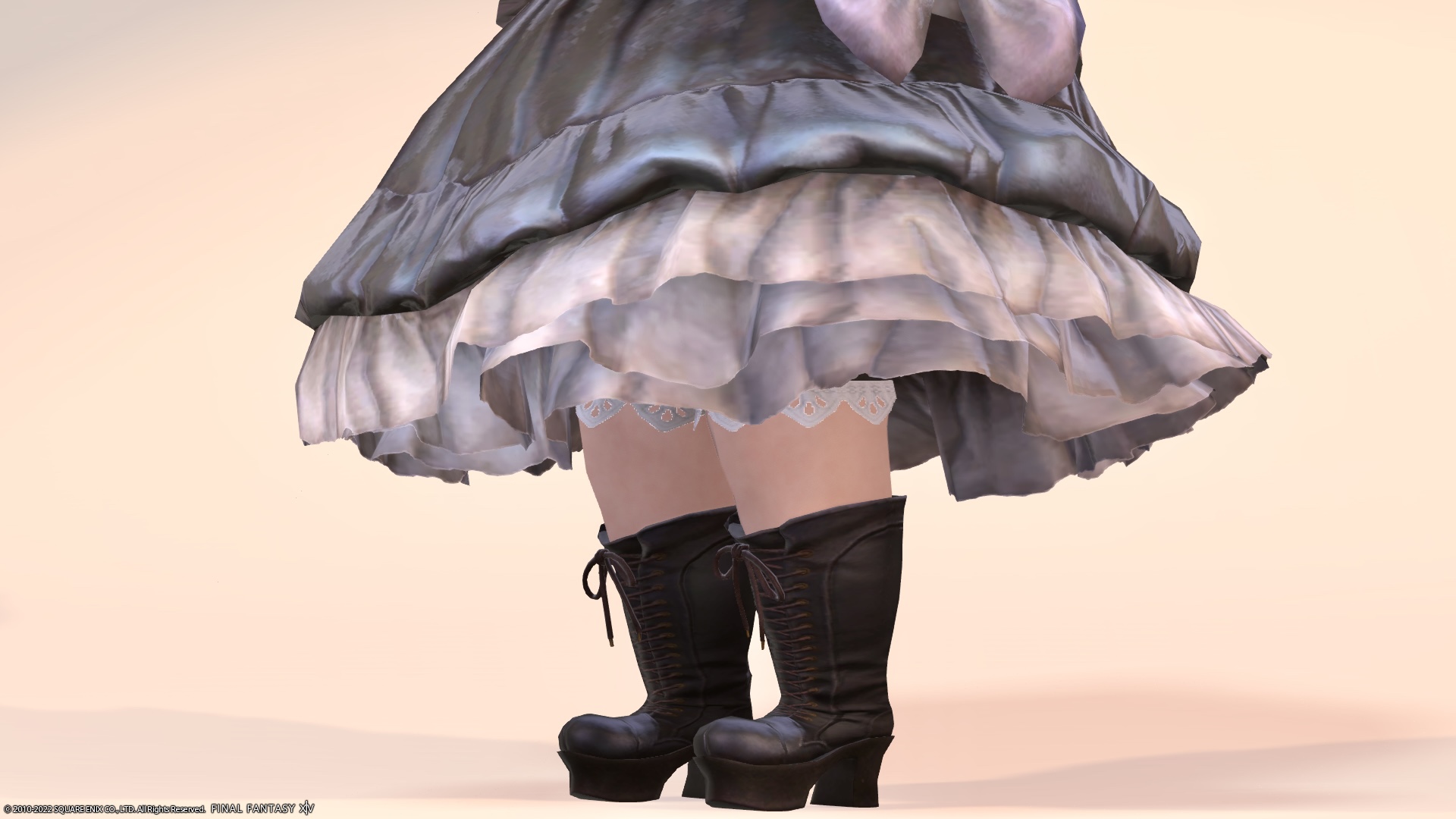 Norirow-san likes frills, flower patterns, and cute things.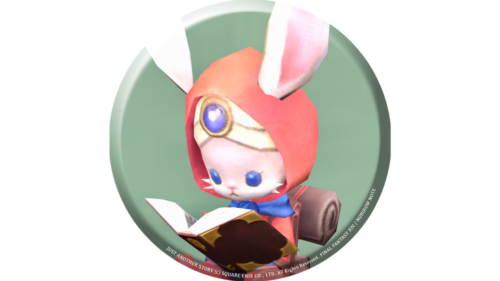 namingway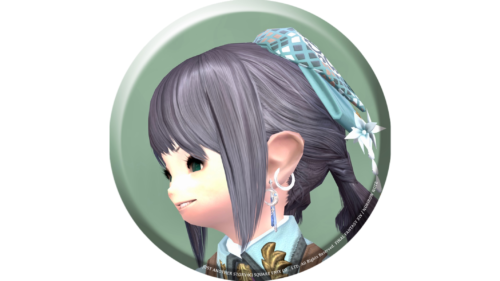 noriko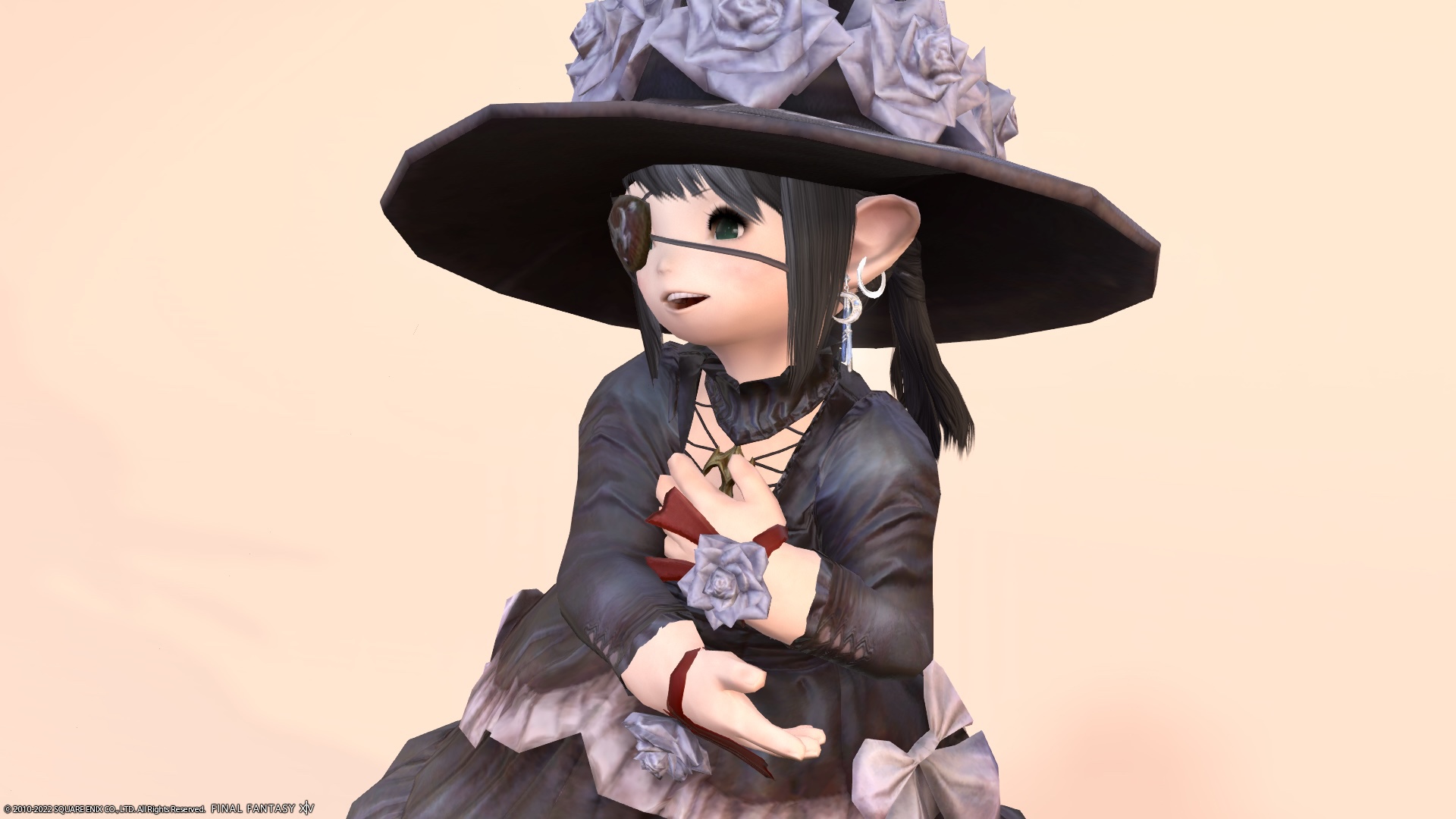 But most of the time, frills and flowers don't suit him.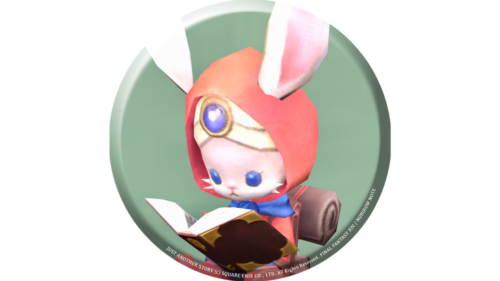 namingway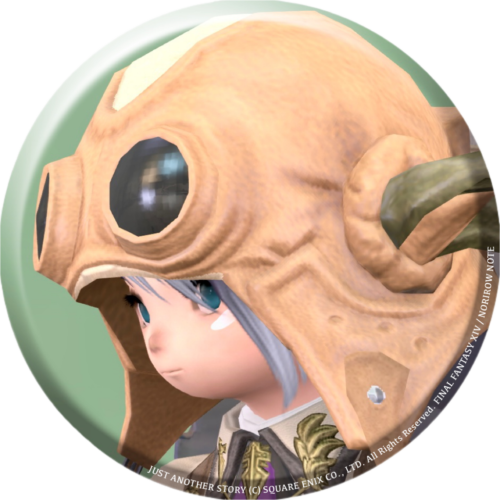 norirow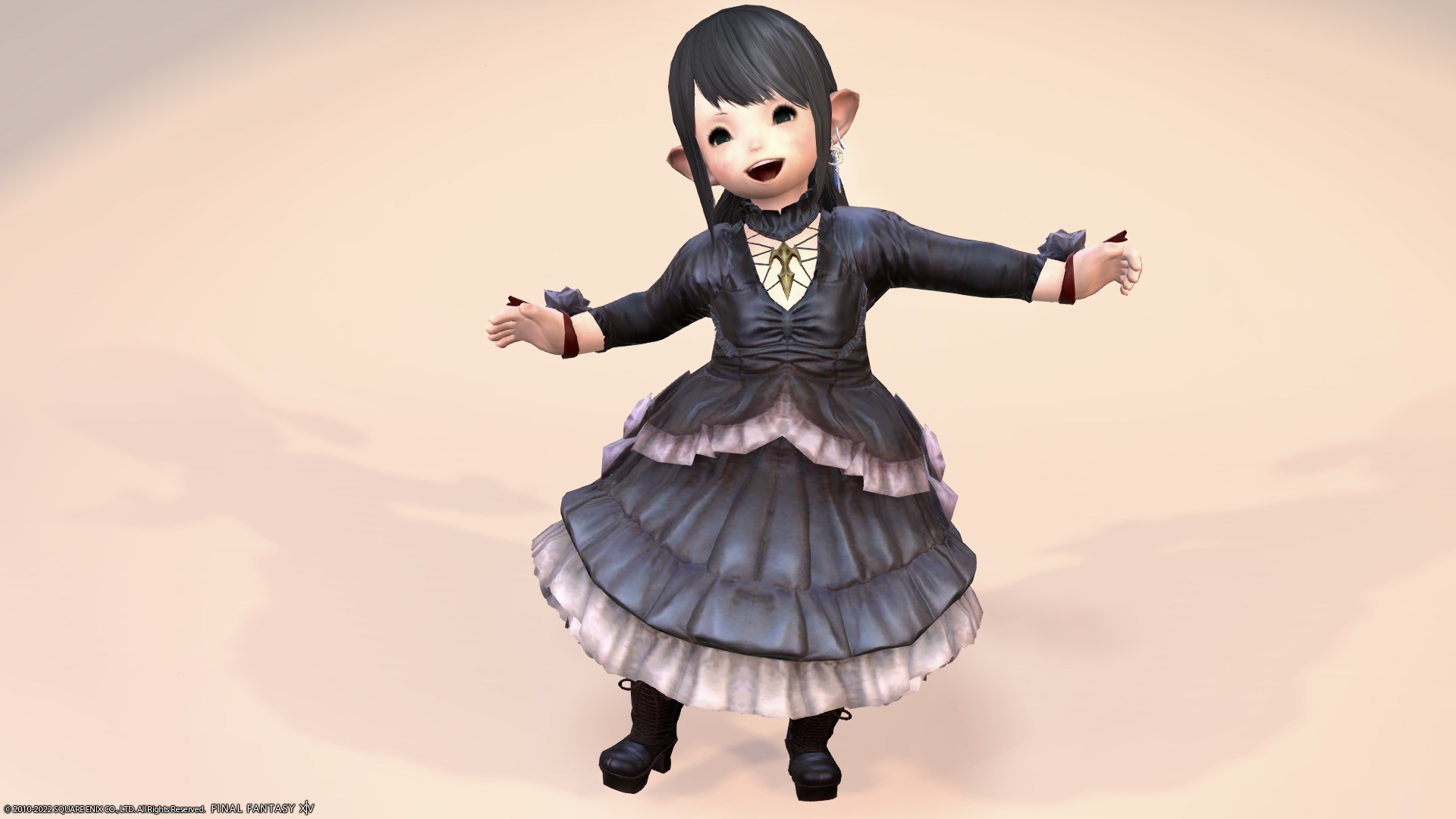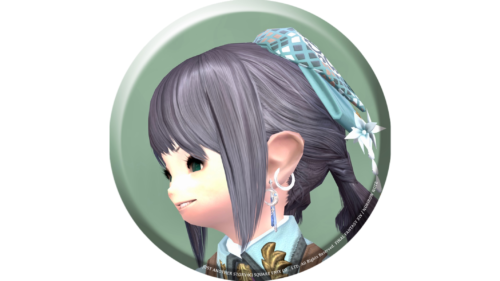 noriko
Fufu, then I'll try on various clothes instead of my brother ♪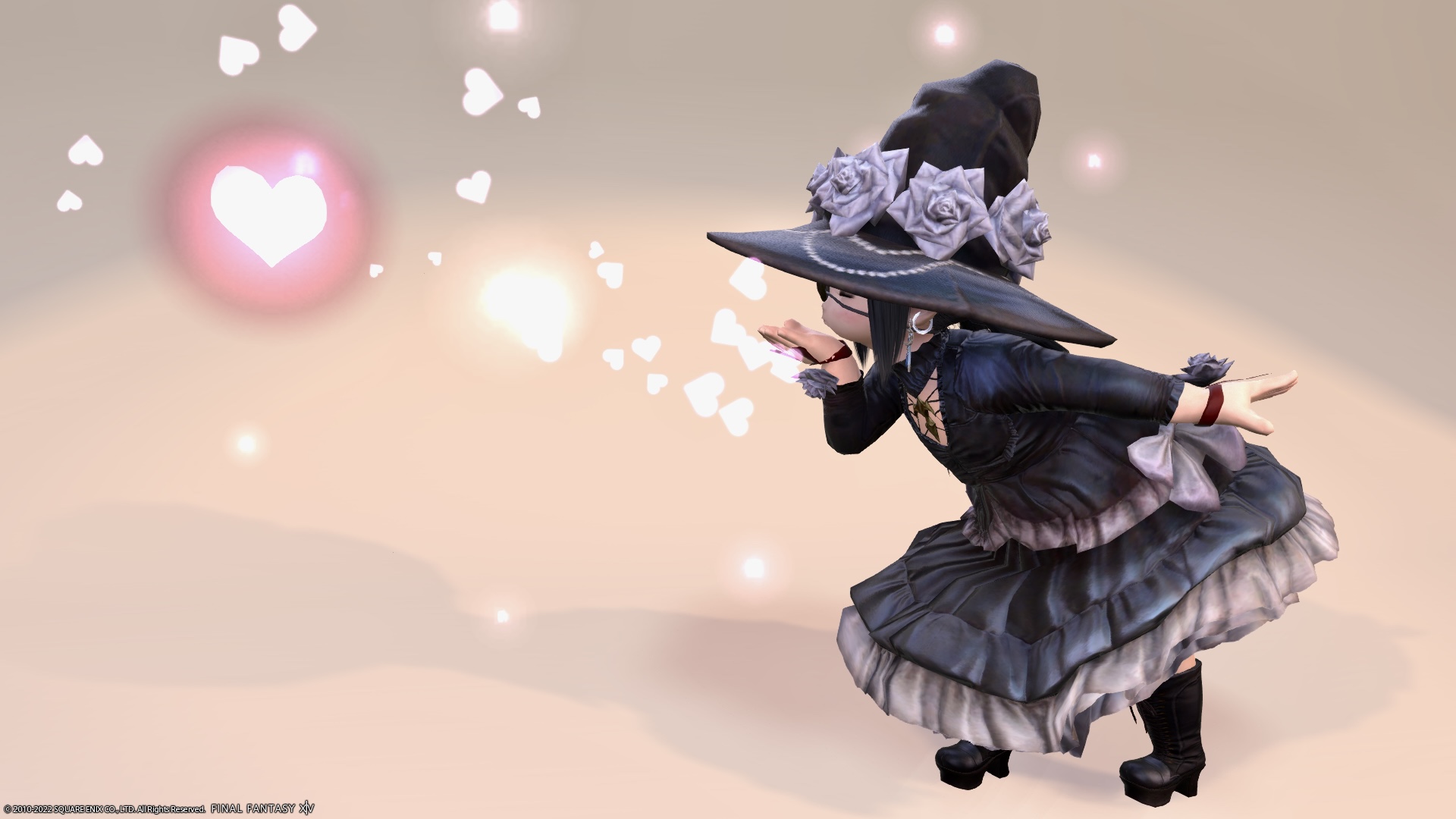 Everything is cute when Noriko-chan wears it !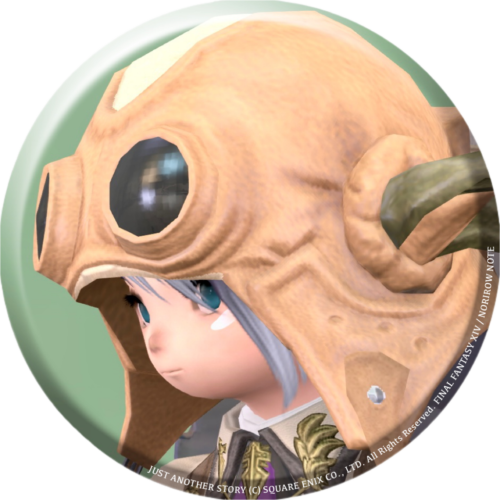 norirow
Video recording
So, it was a record of the billing equipment "Blackbosom Attire" that can be purchased at the FF14 online store.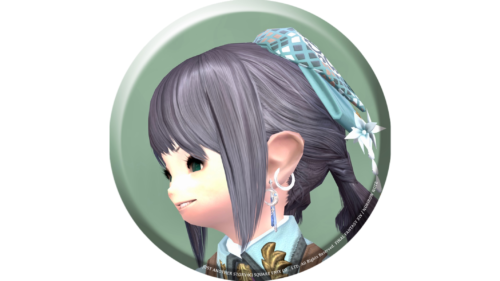 noriko
Edda's story is a little scary and sad, but this costume is very nice!
Related records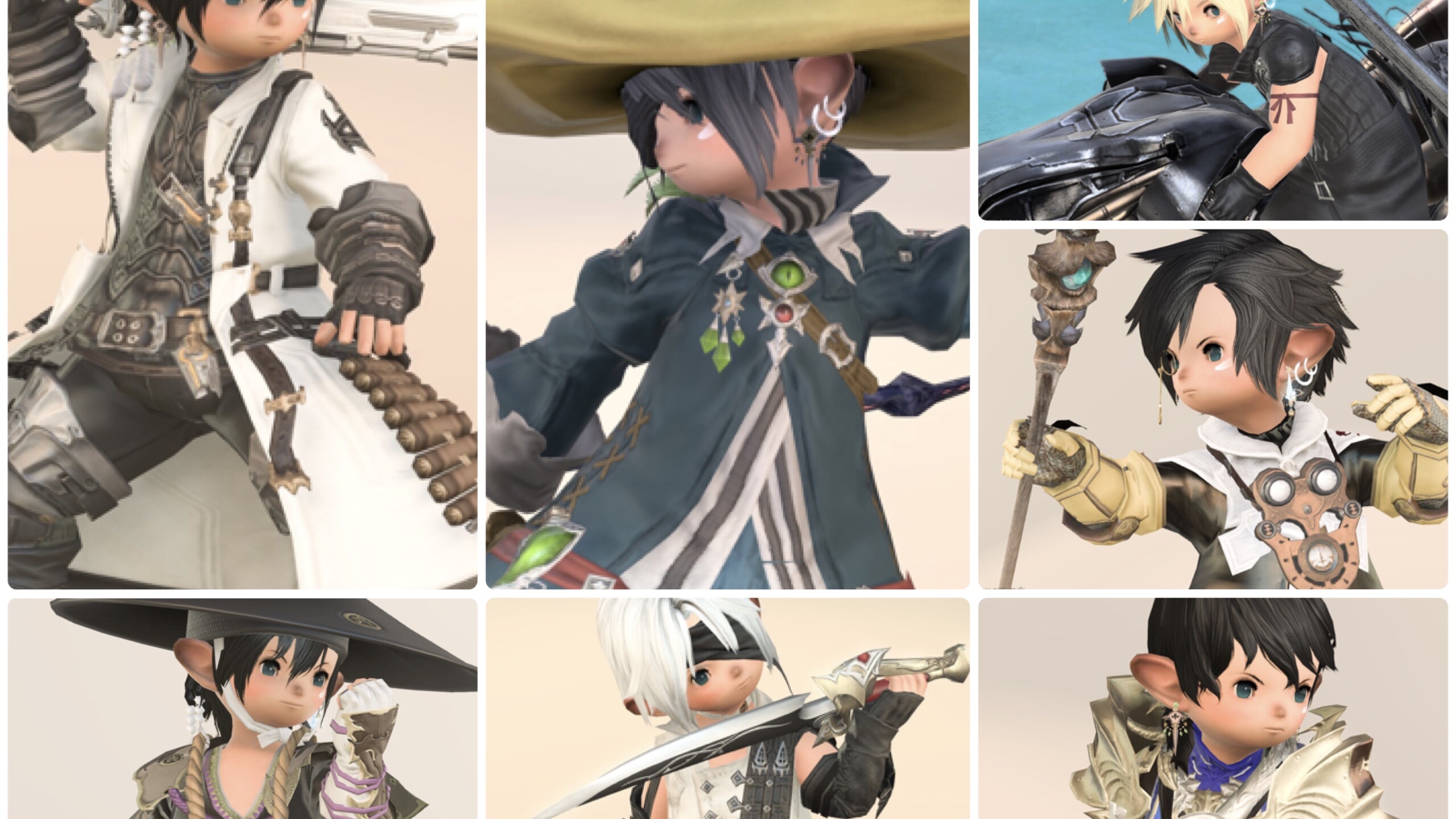 Cosplay
This is a summary of cute and cool cosplay Glamour that looks good on Lalafell. / ララフェルに似合う可愛くてカッコいいおススメの"コスプレ"ミラプリまとめです。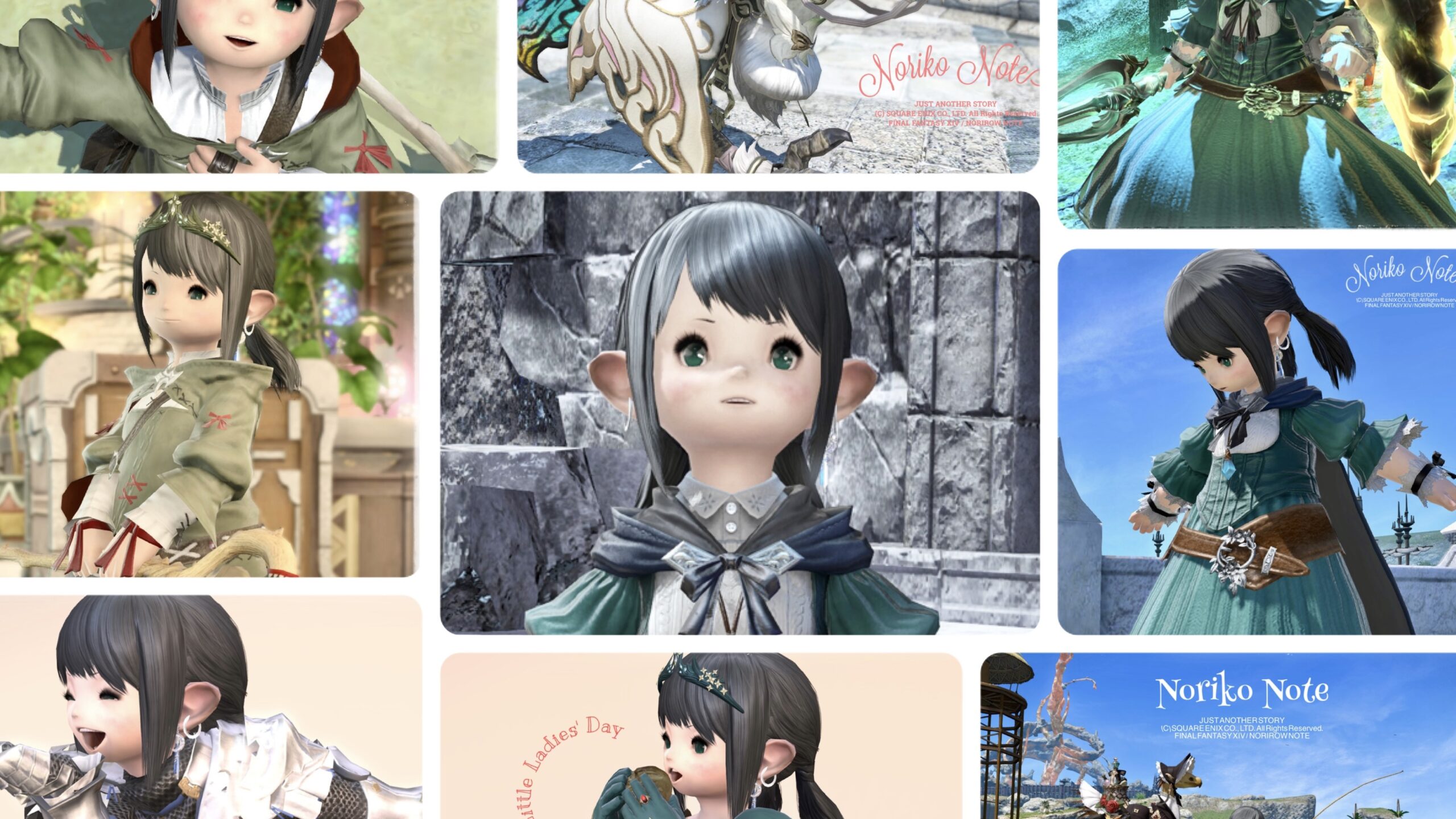 Noriko Note
This is a summary of Noriko's cute costumes and items! / ノリコちゃんの可愛い衣装やアイテムのまとめです!
Various billing items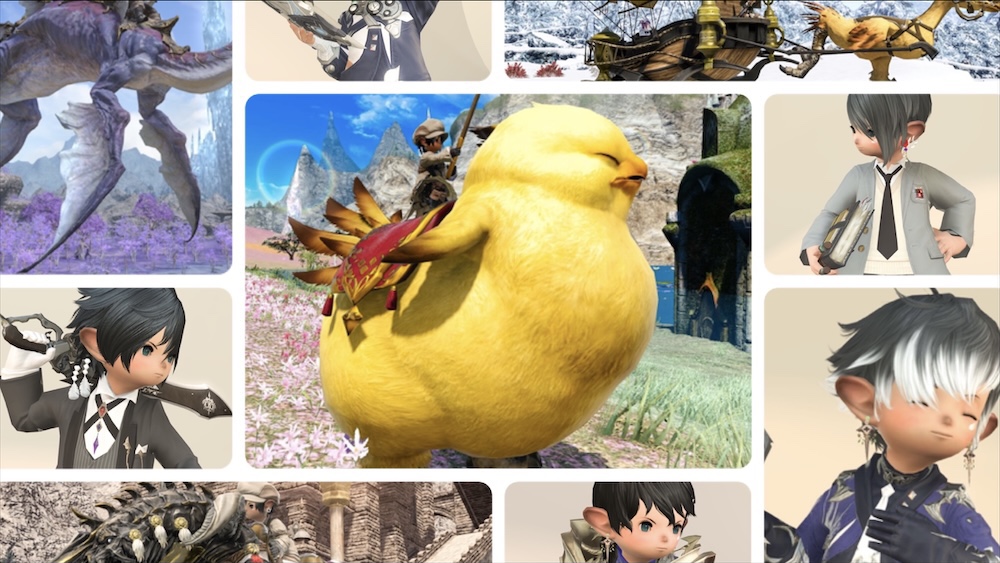 Billing items
A summary of billing equipment and mounts that can be purchased at the FF14 online store and Mog Station. / FF14オンラインストアとモグステーションで購入できる、課金装備と課金マウントのまとめです