This is a variable Machinist gun "Endless Expanse Handgonne" with beautiful effects of bubbles and wings.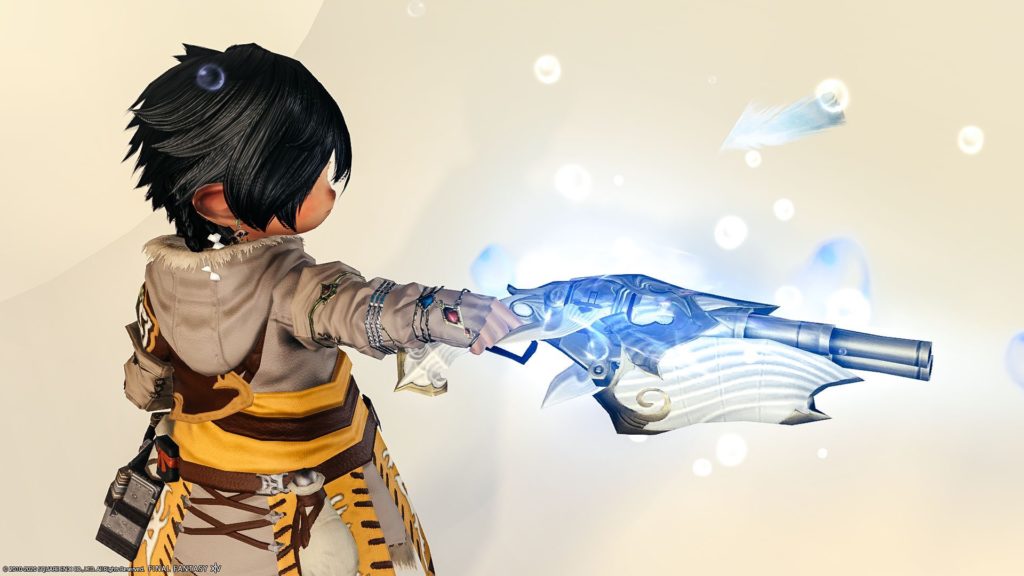 This is the Expanse Handgonne available in The Limitless Blue (Extreme) with effects.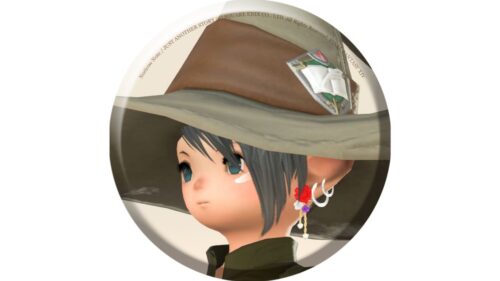 norirow
You can make it with Blacksmith Lv60, and I'm happy that you can buy it cheaply with Makebo now.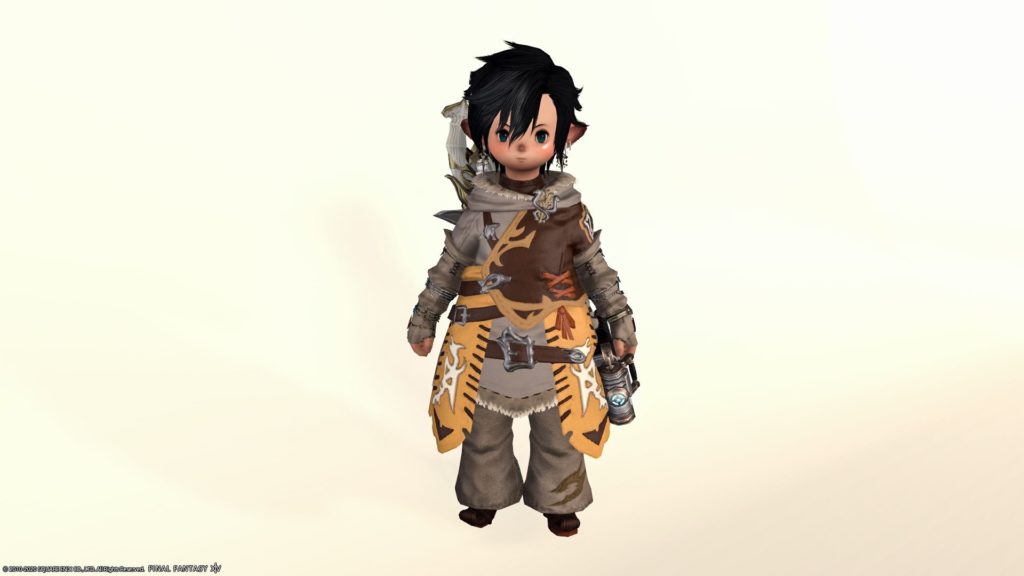 It looks like this when I carry it on my back.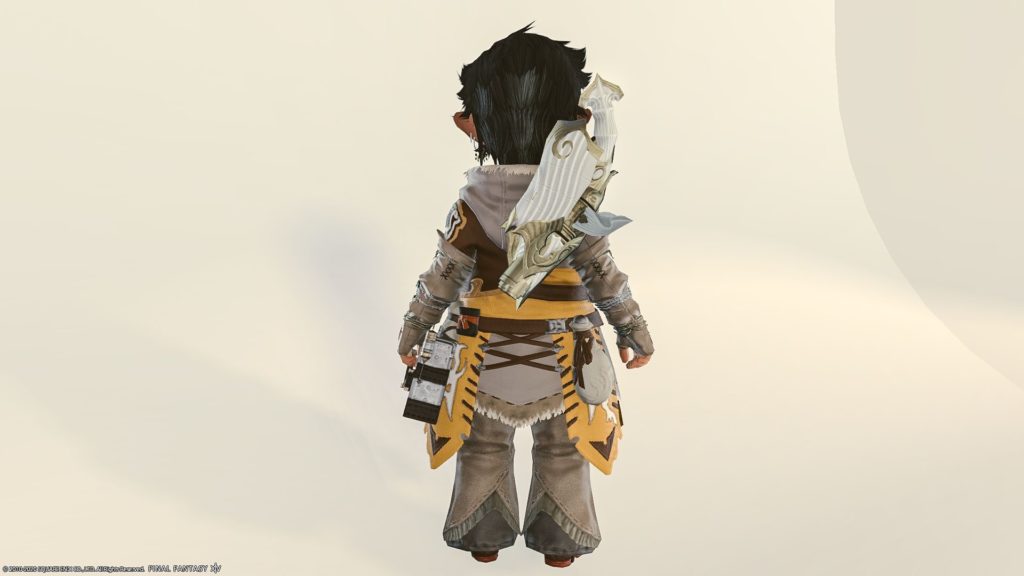 When Larafel carries his back, the center of gravity tends to rise a little.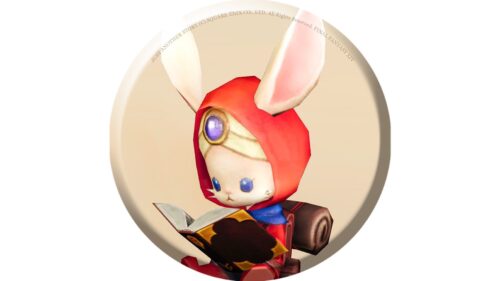 namingway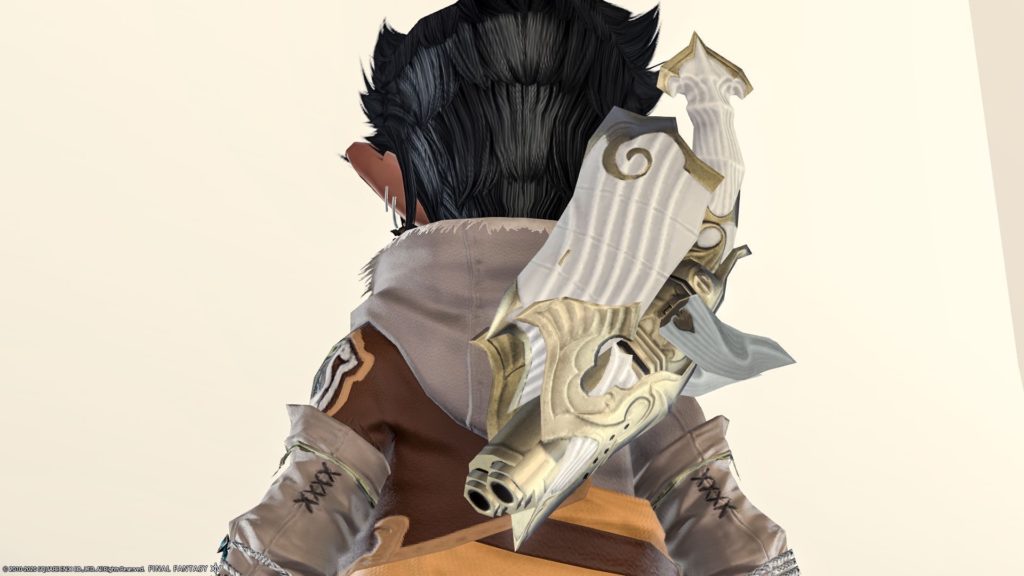 It's a short gun when I'm putting it in…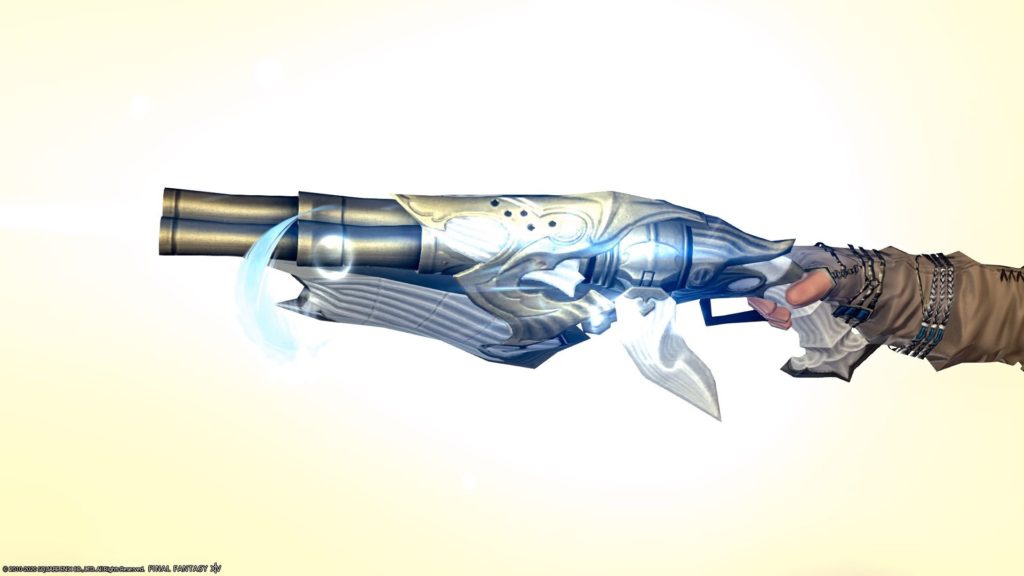 When you remove the sword, it deforms and the barrel extends.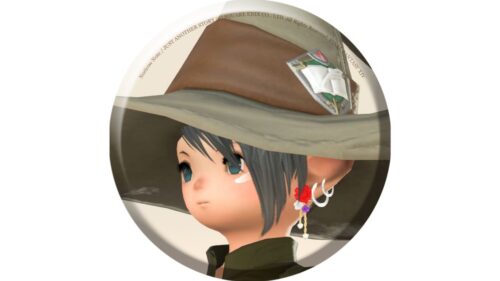 norirow
cool ! The sound feels good !
Norirow-san really likes transforming equipment…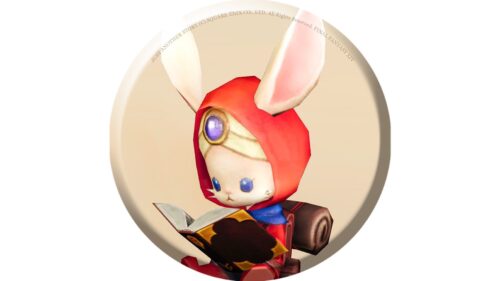 namingway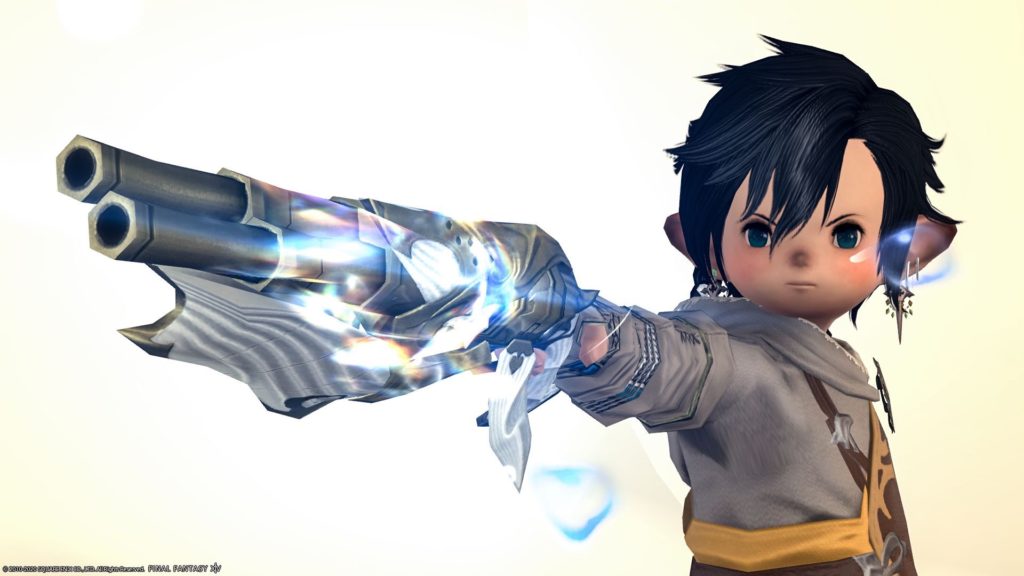 Very beautiful with the effect that the wings and bubbles are bubbling ✨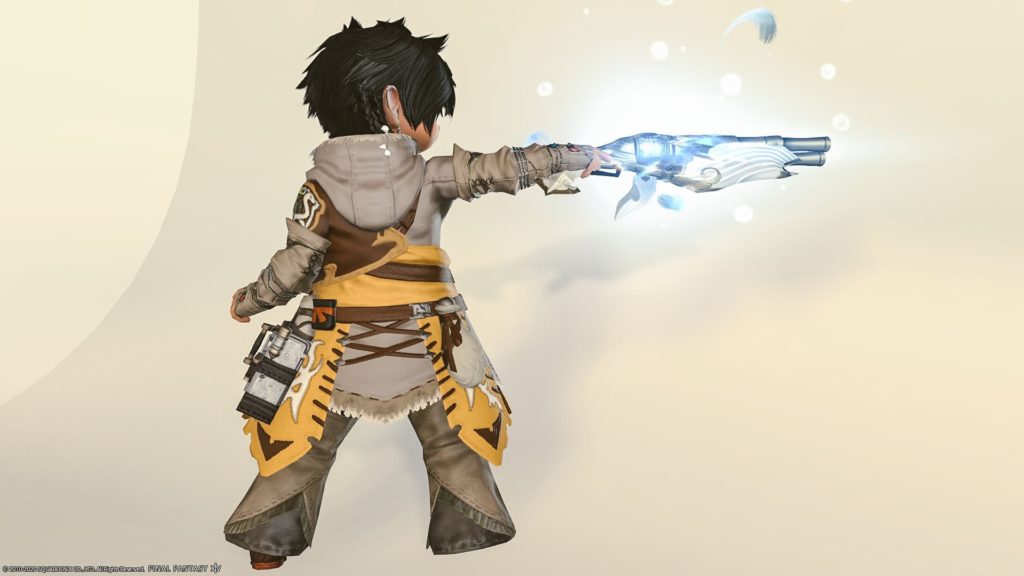 It would be better if it could be dyed.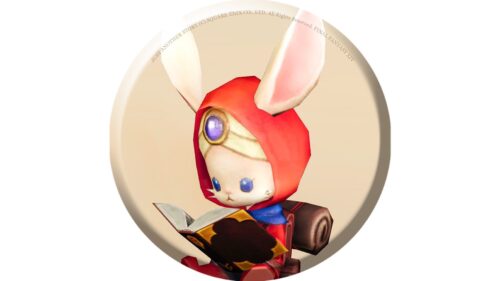 namingway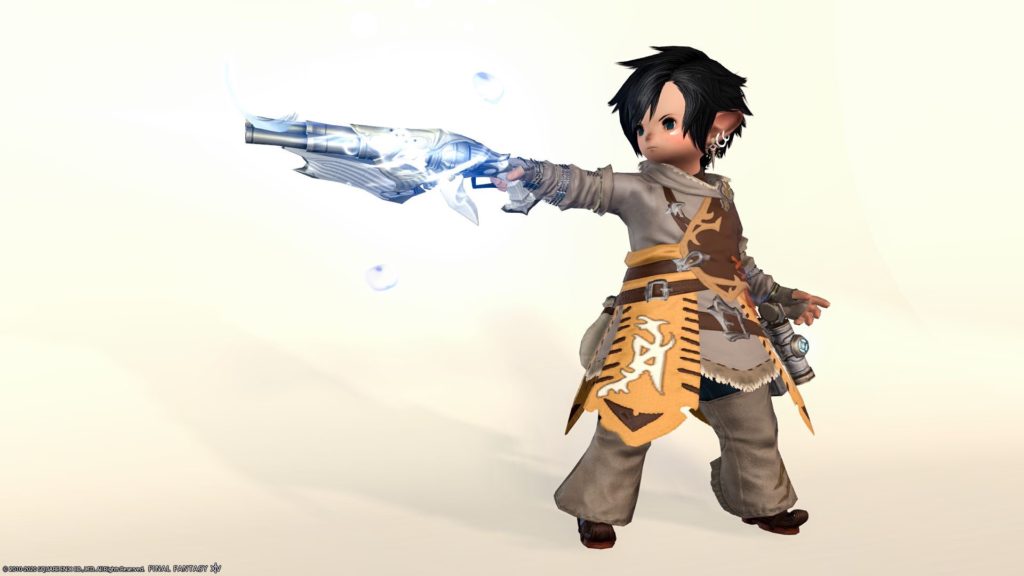 All of the crafting equipment in The Limitless Blue series is nice and recommended ✨
Weapons from the Bismarck series