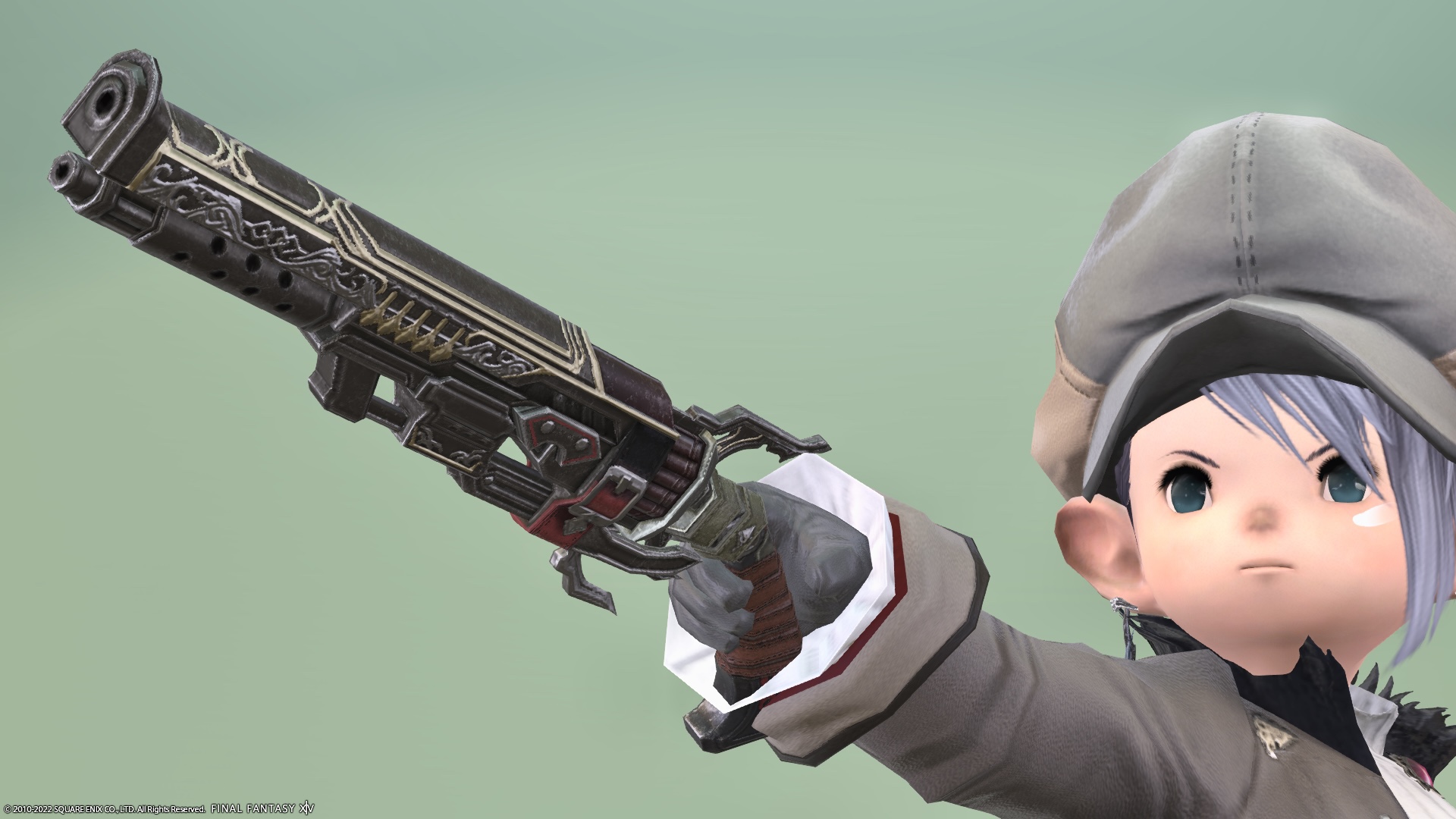 This is the record of the machinist's Manderville weapons First Form "Manderville Revolver".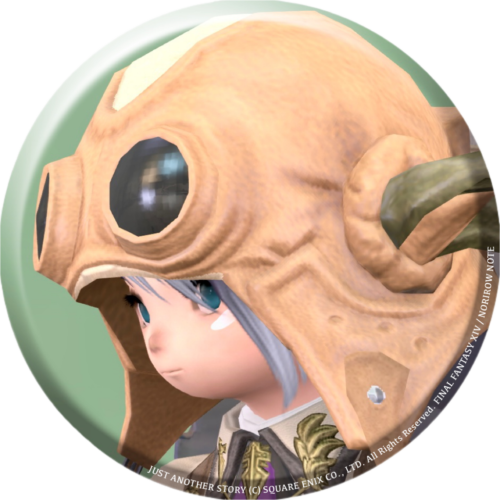 norirow
Whoa, it's a revolver! good looking!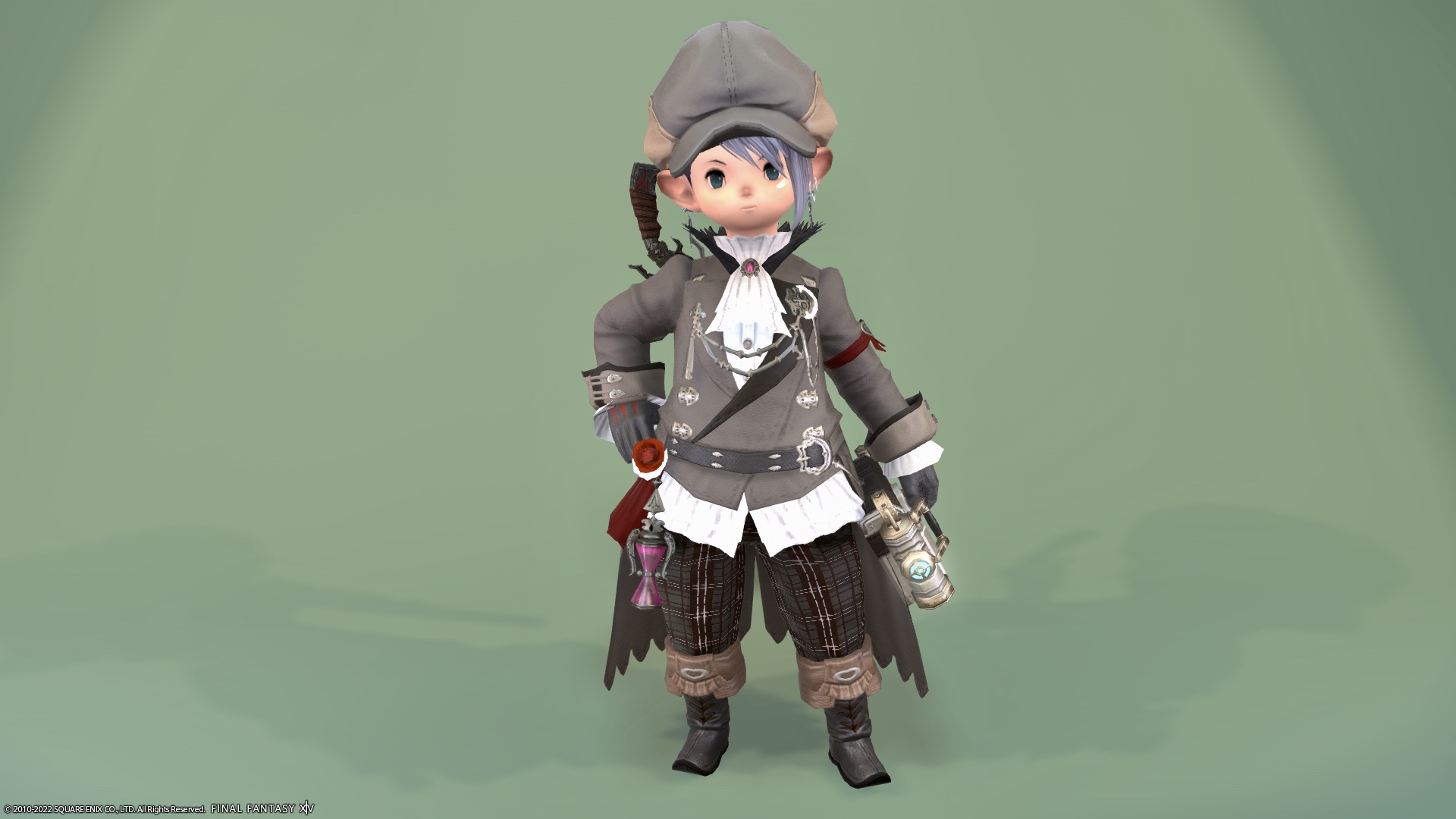 It's a relatively small gun.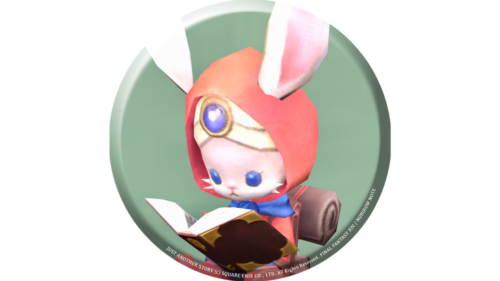 namingway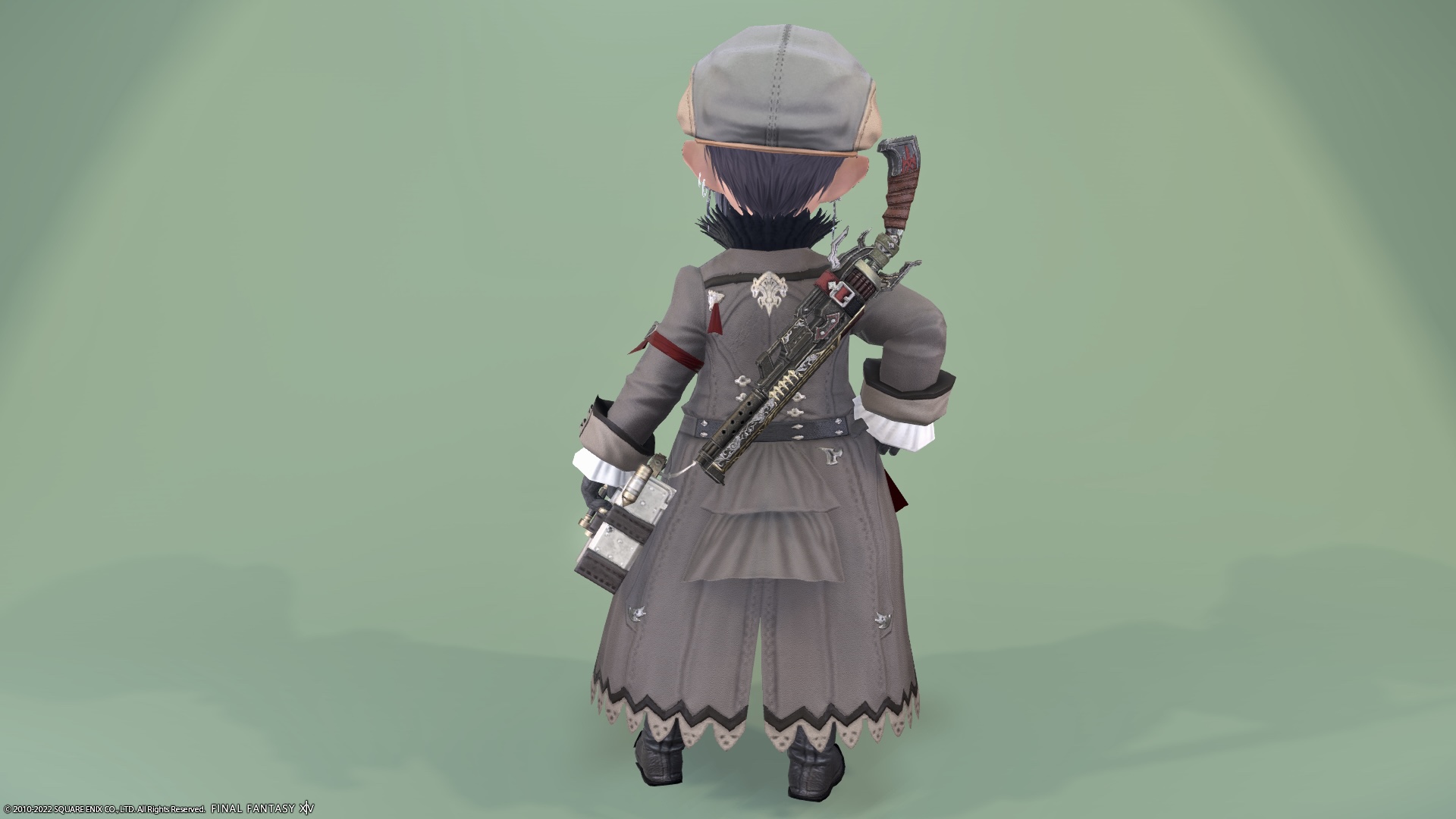 It's a reasonably sized handgun that seems to be easy to handle. Or maybe a hunting rifle?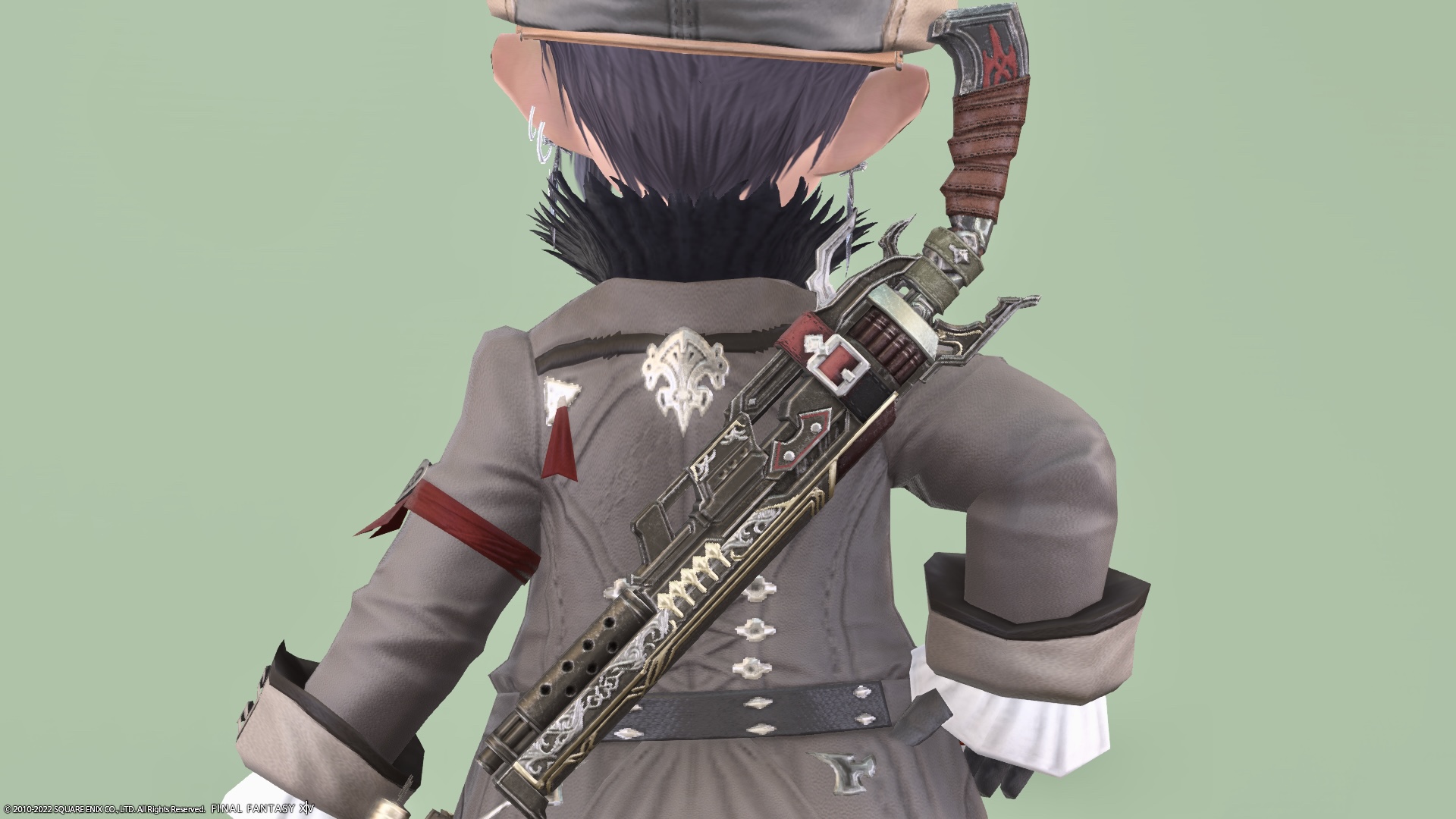 Even if you set it up, the size is not conspicuous, it is simple and cool.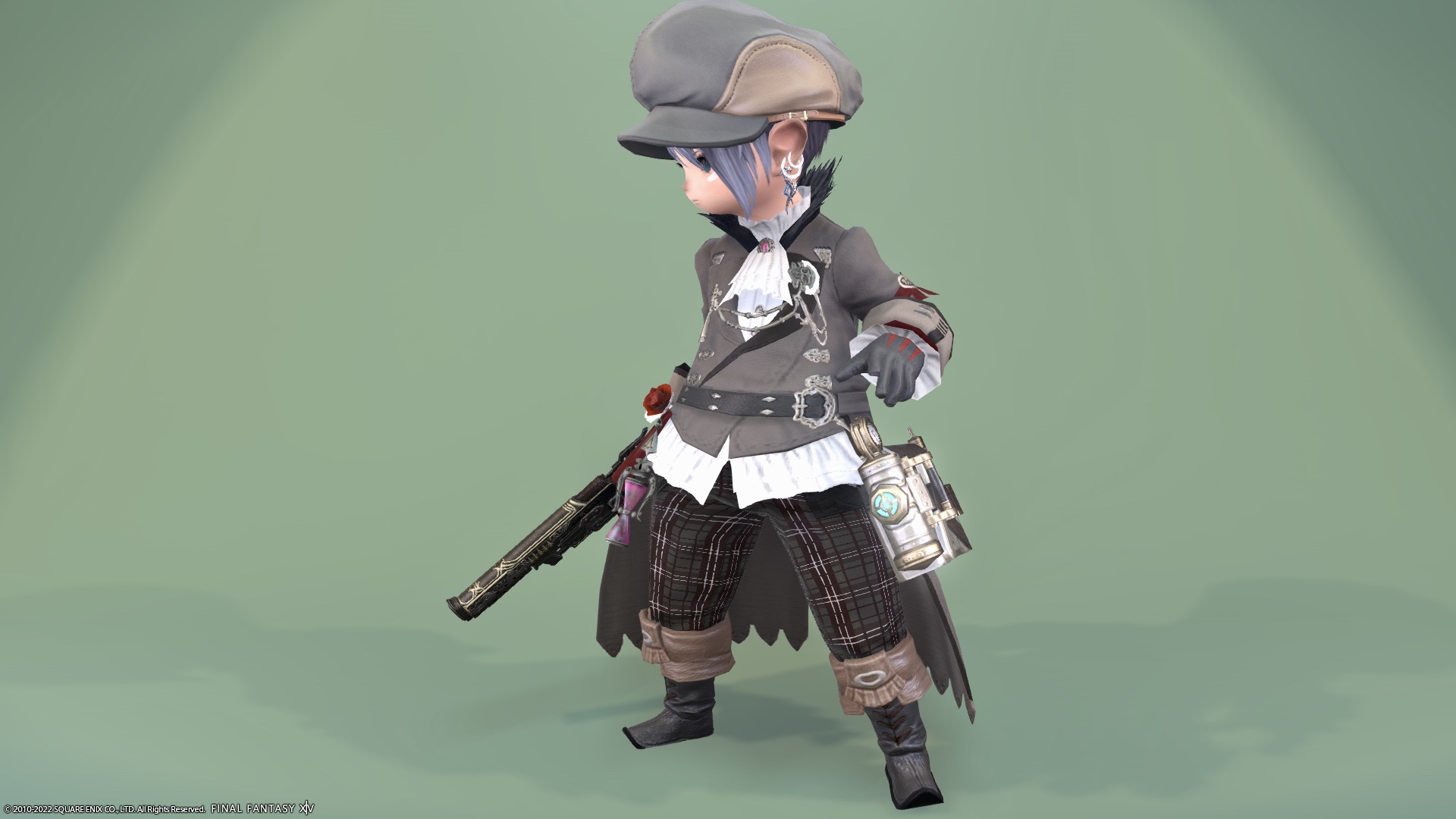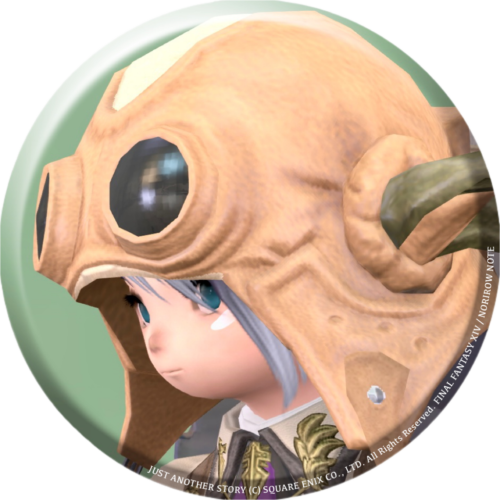 norirow
I really like the revolver type.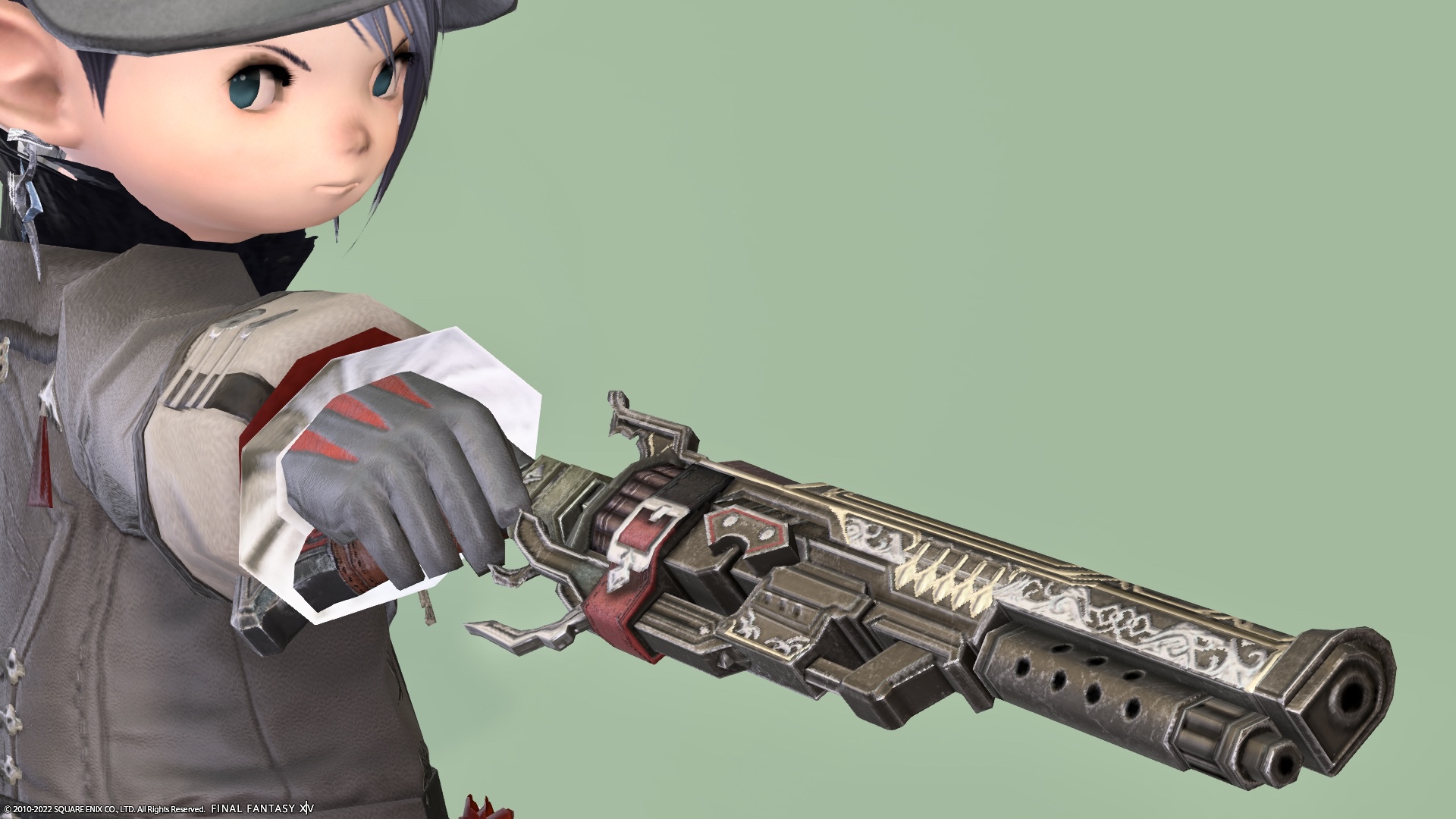 As it bears the name of Manderville, it has a slightly luxurious decoration.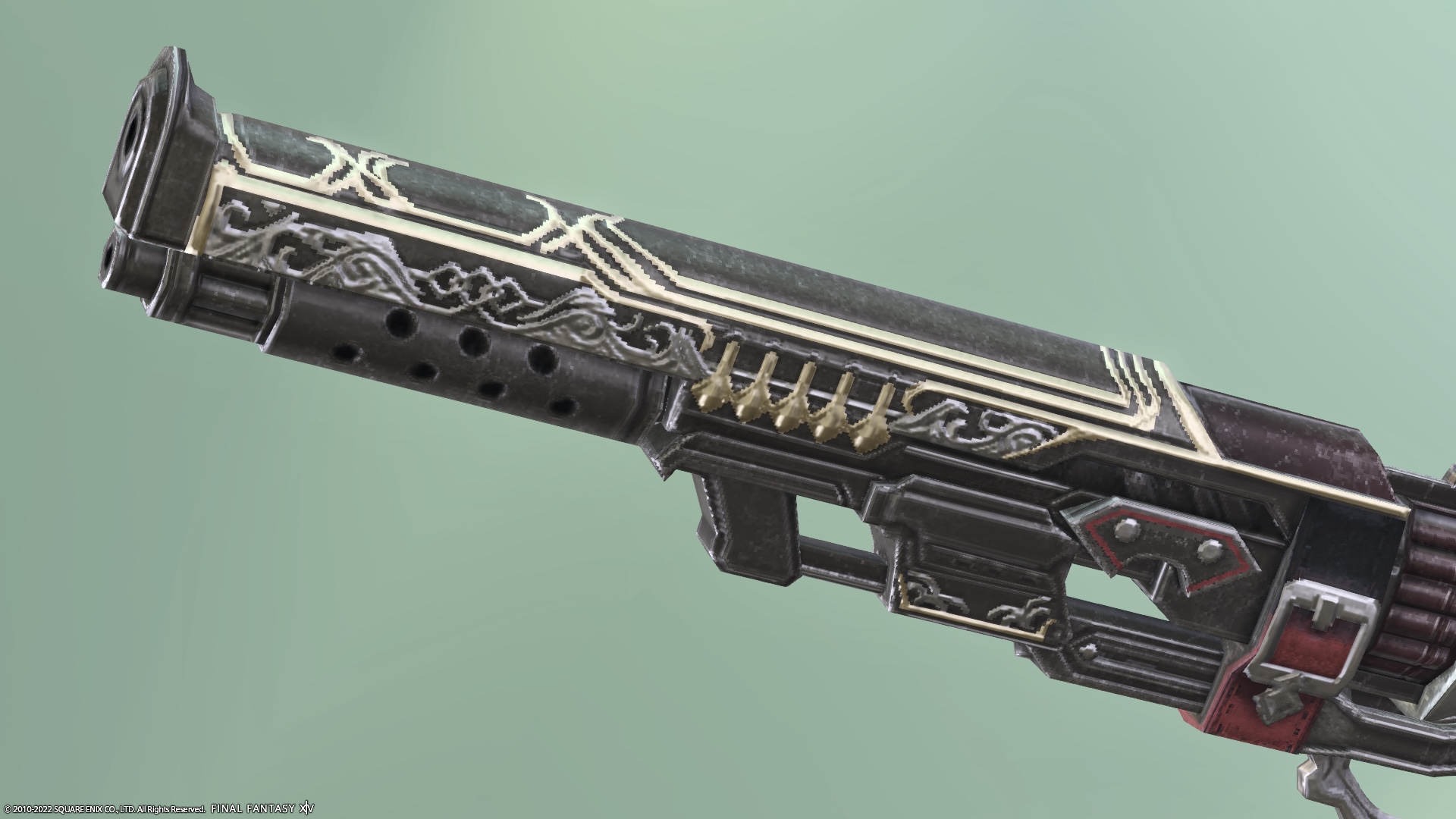 Classic style.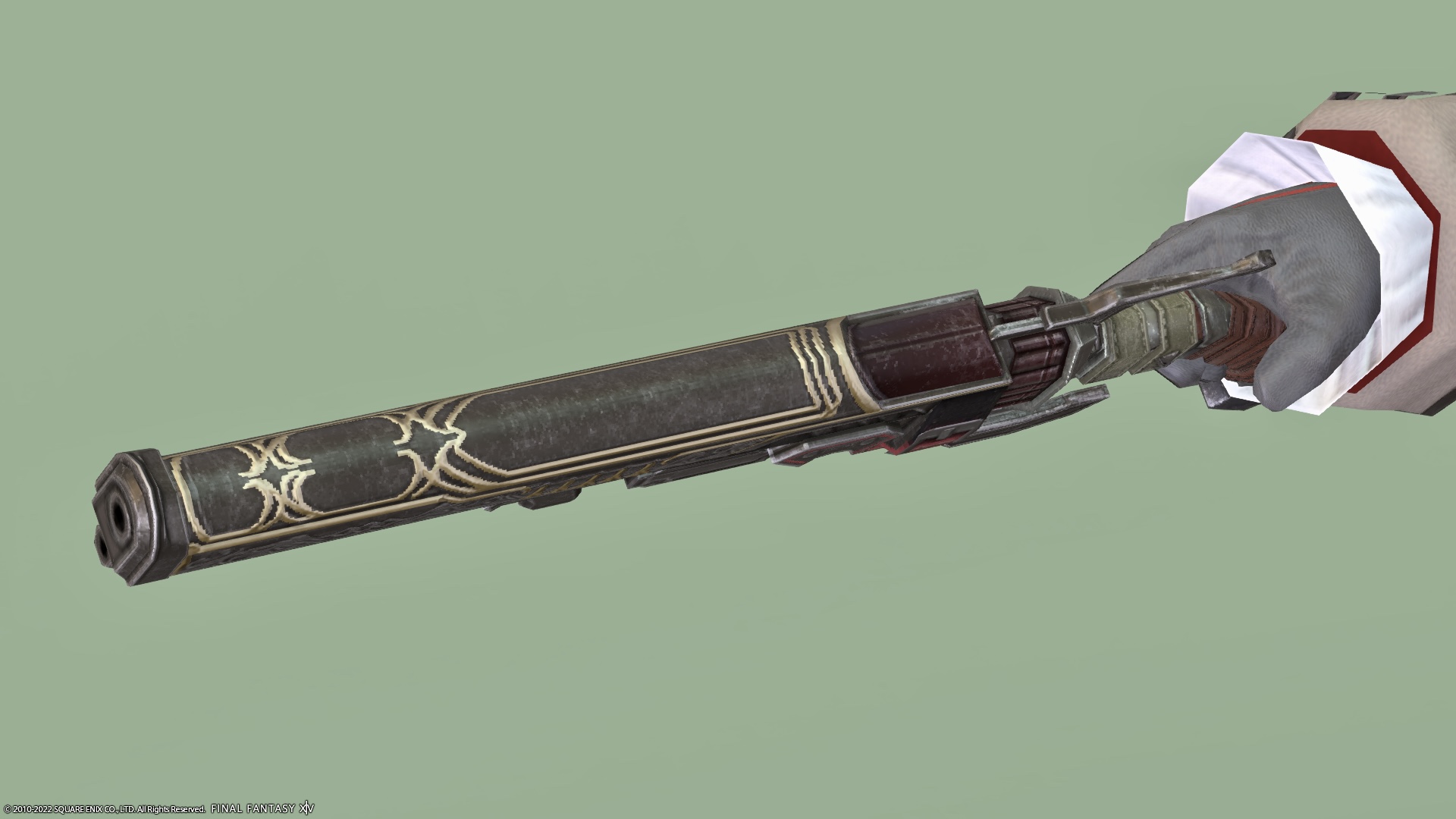 And although it is a gun that looks simple at first glance, you can see that it has a rather elaborate shape if you look closely.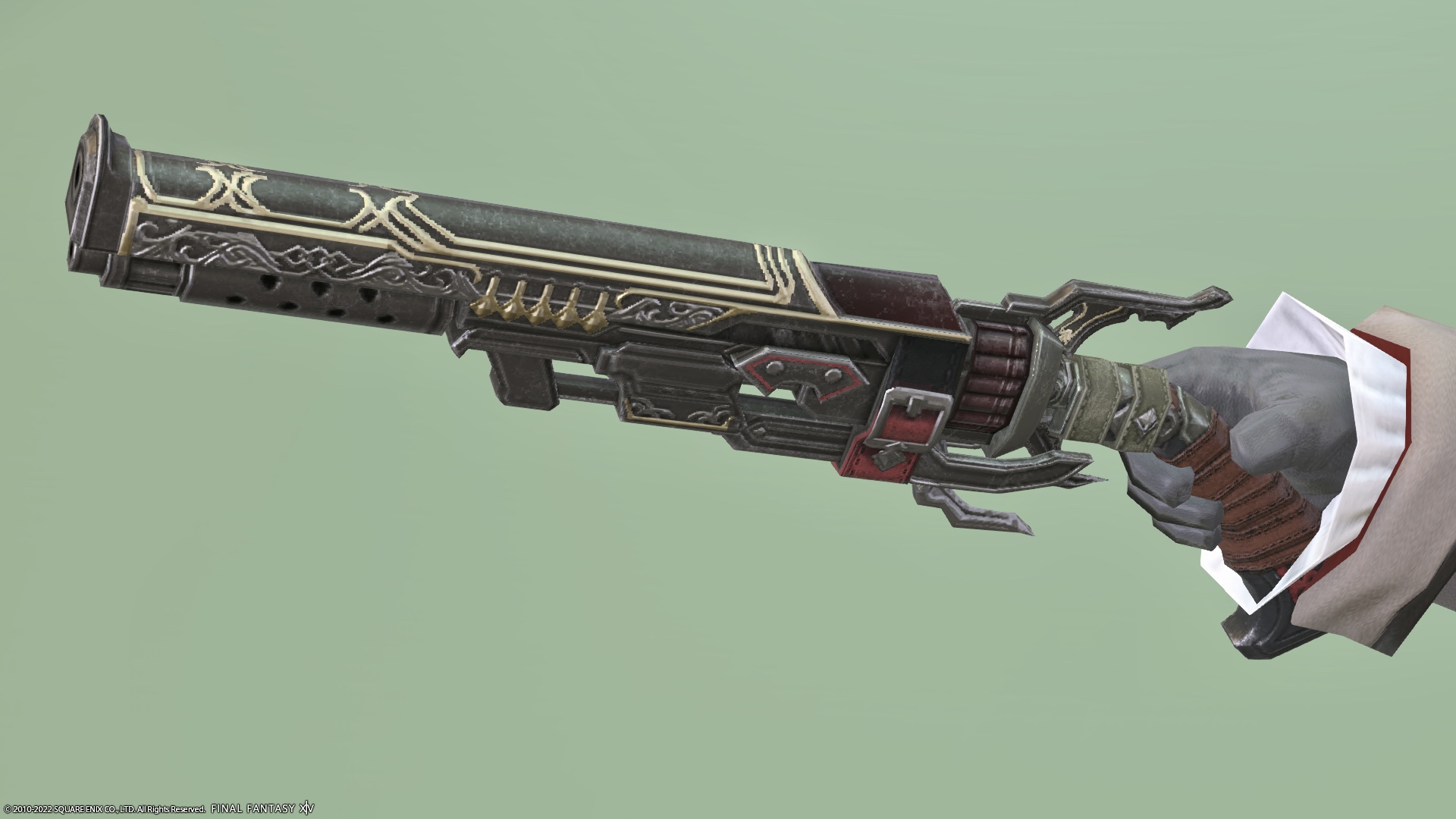 I'm guessing it's a revolver type, but the shell is exposed, isn't it?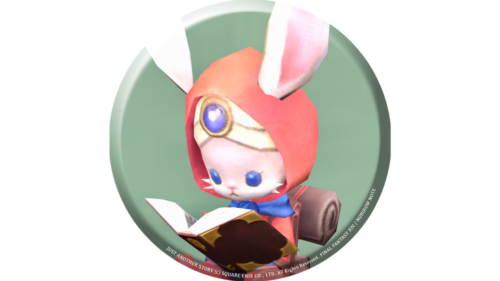 namingway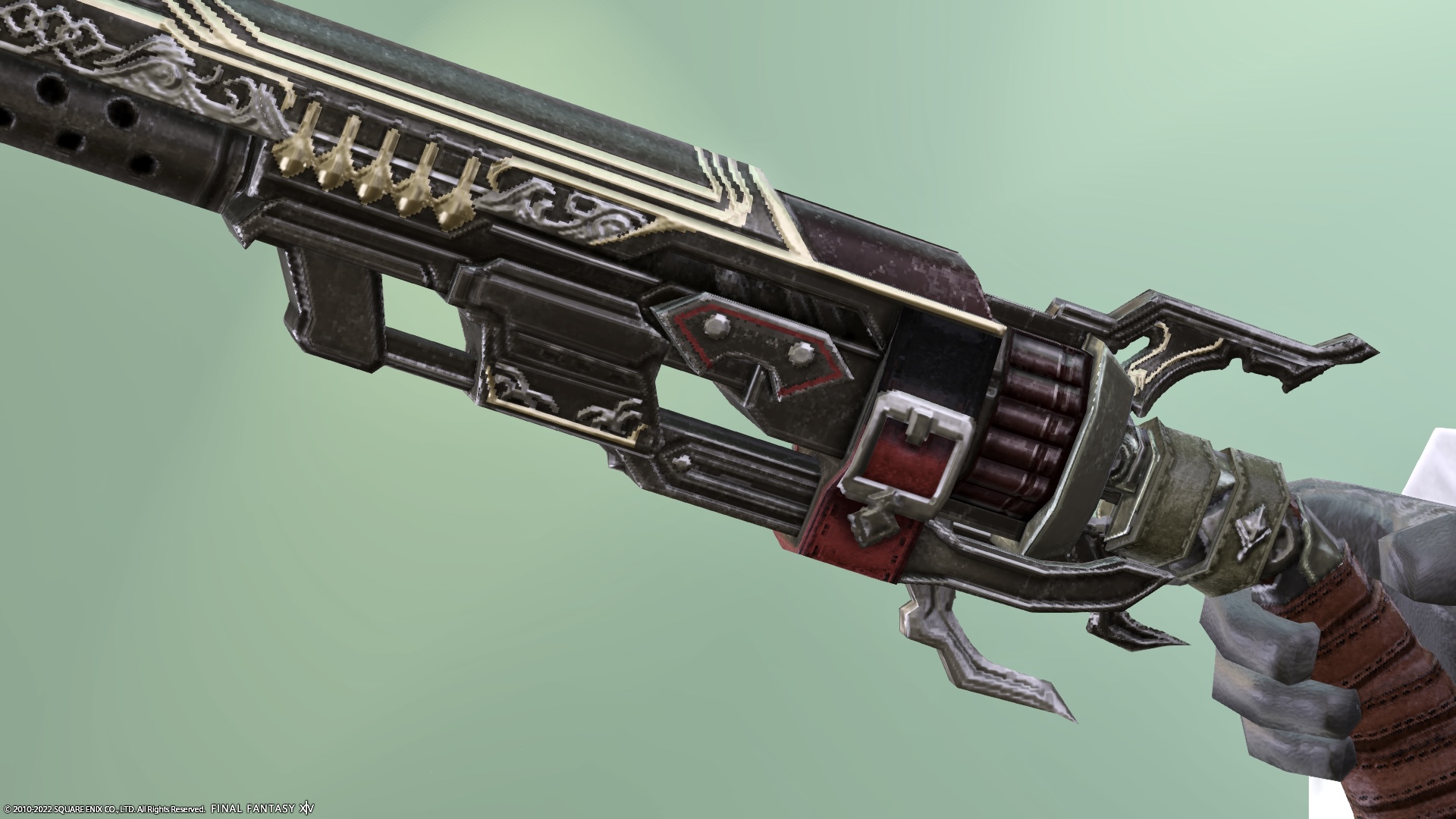 Looking at the bottom, it looks like a machine gun.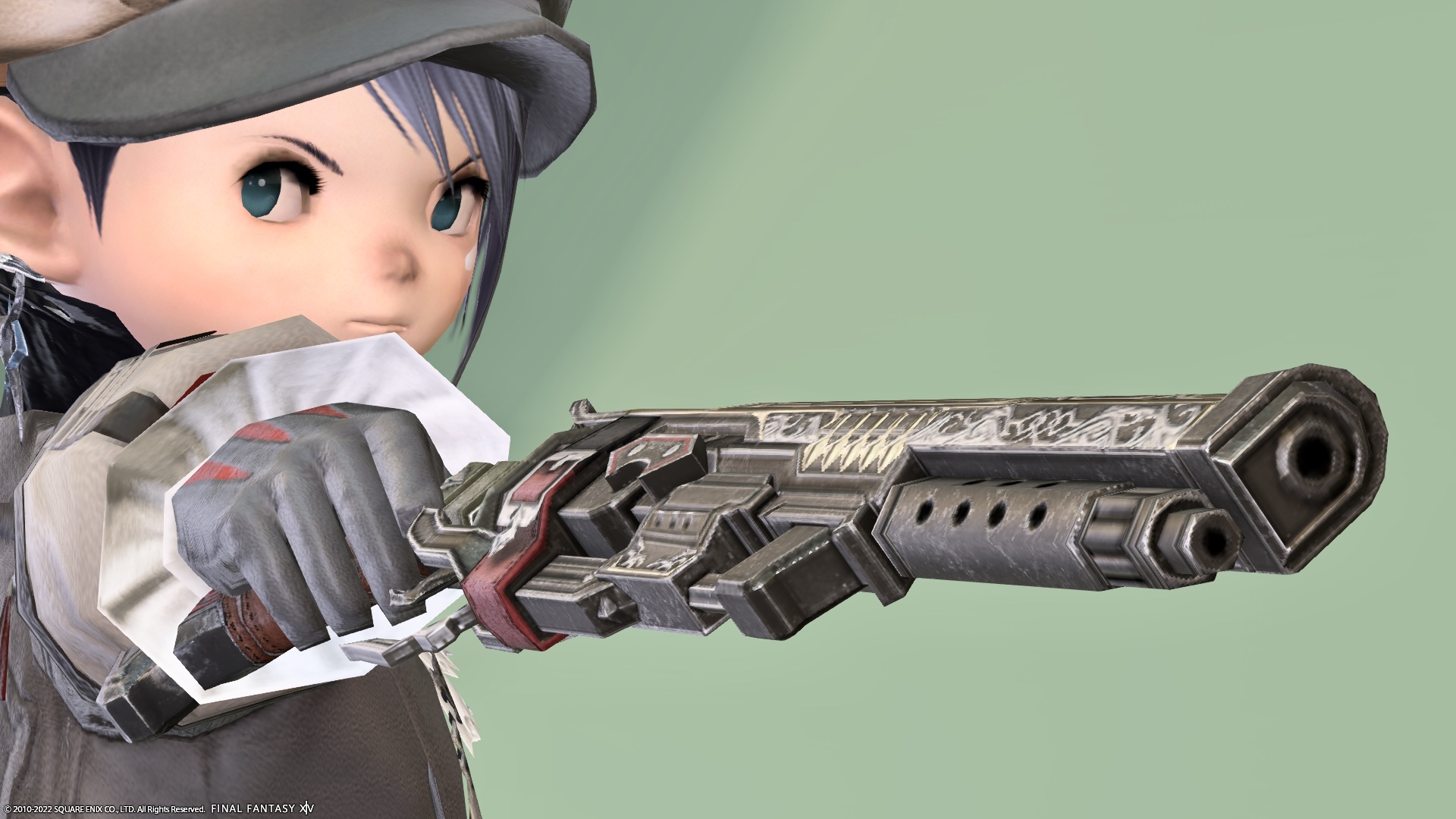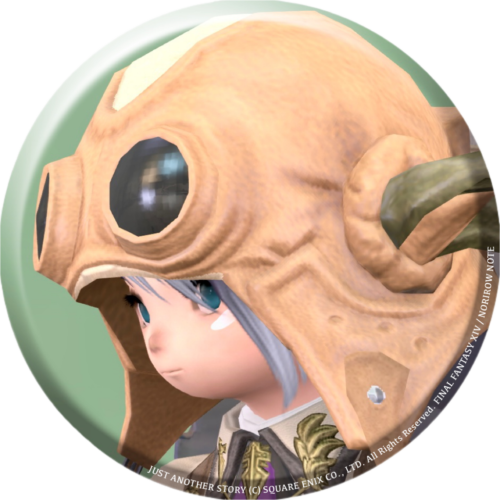 norirow
Well, it might be a small machine gun!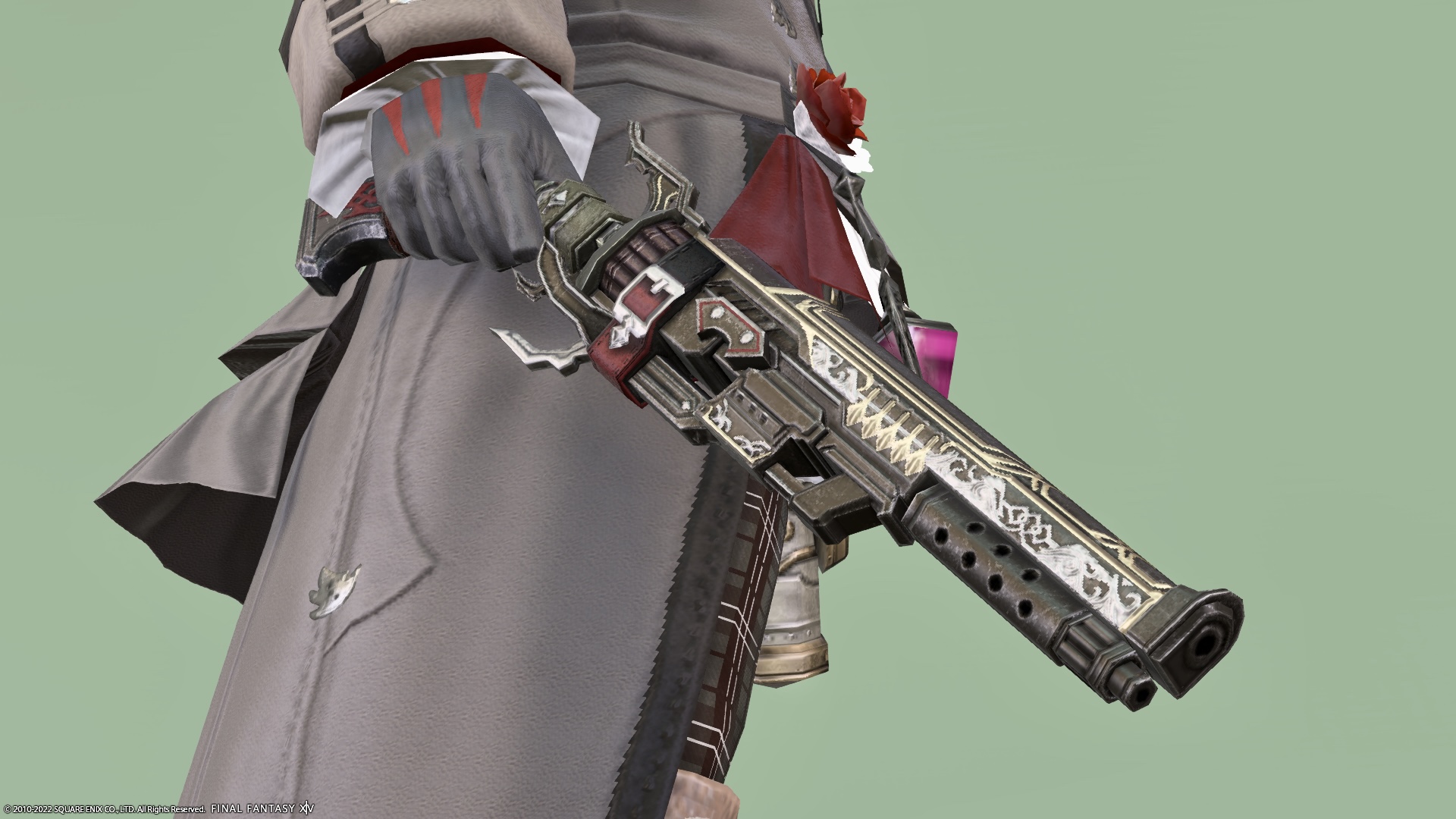 Dyed pattern
Since it is dyed as a whole, you can enjoy various coordination.
Snow White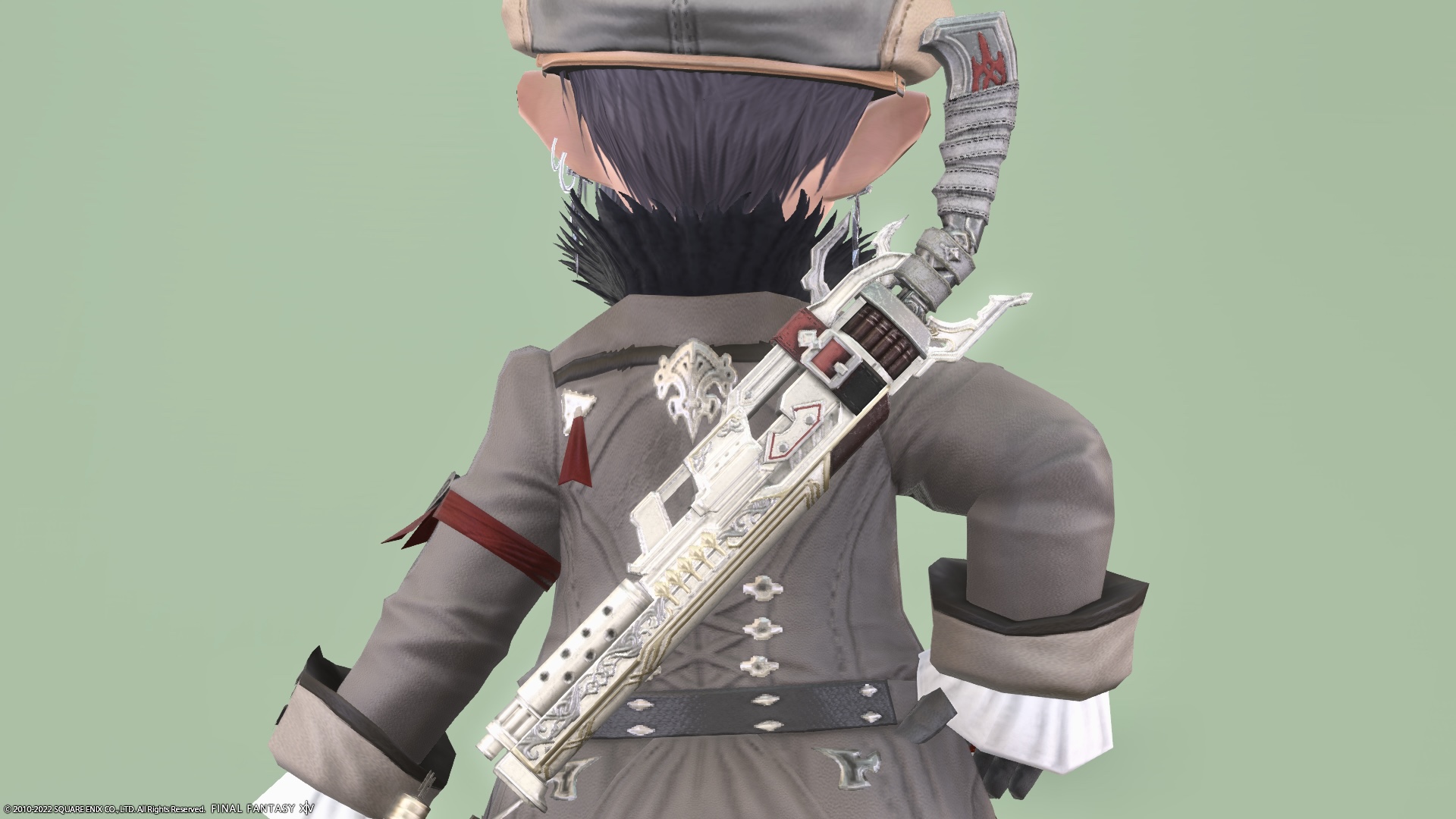 Soot Black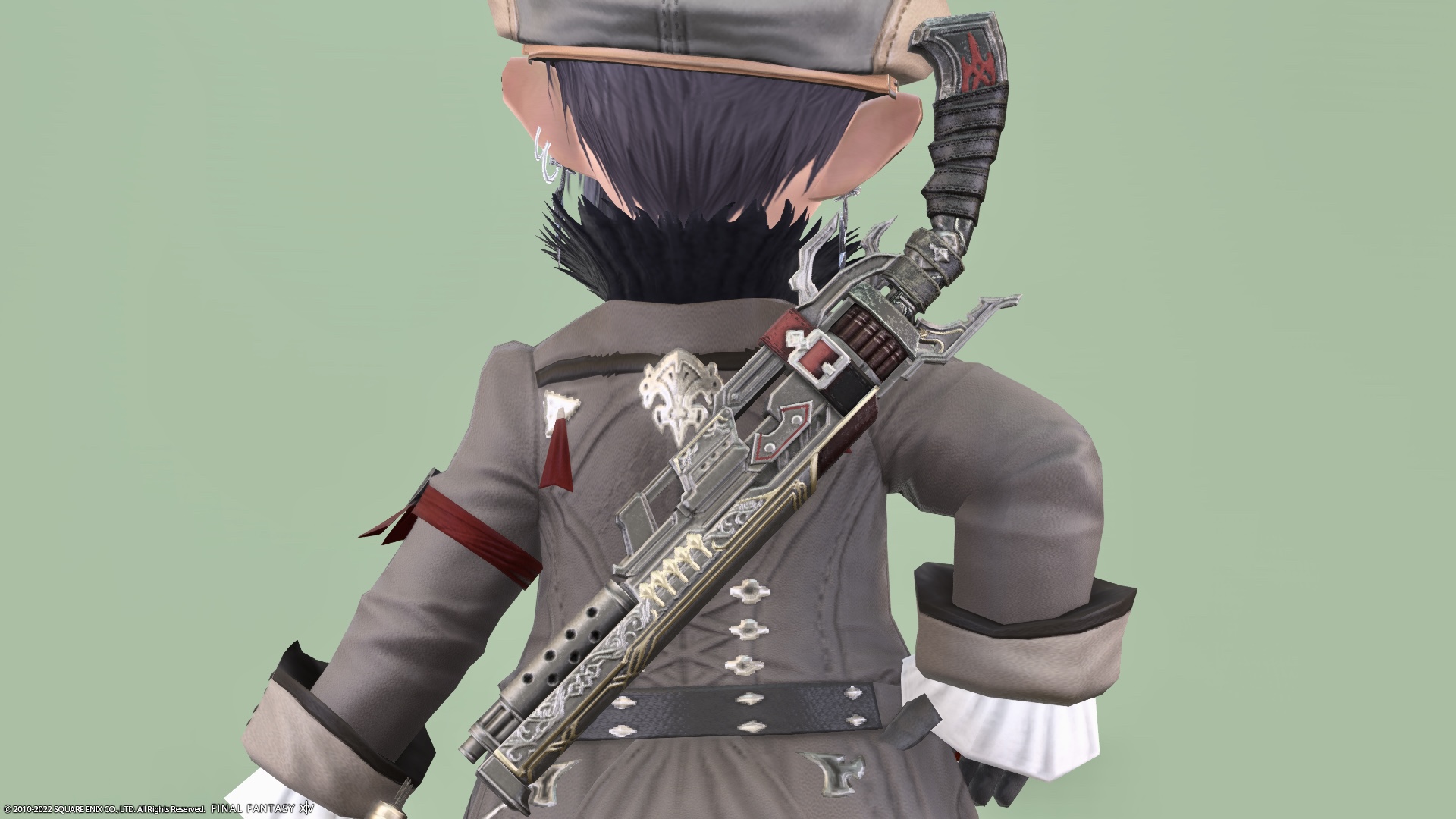 Dalamud Red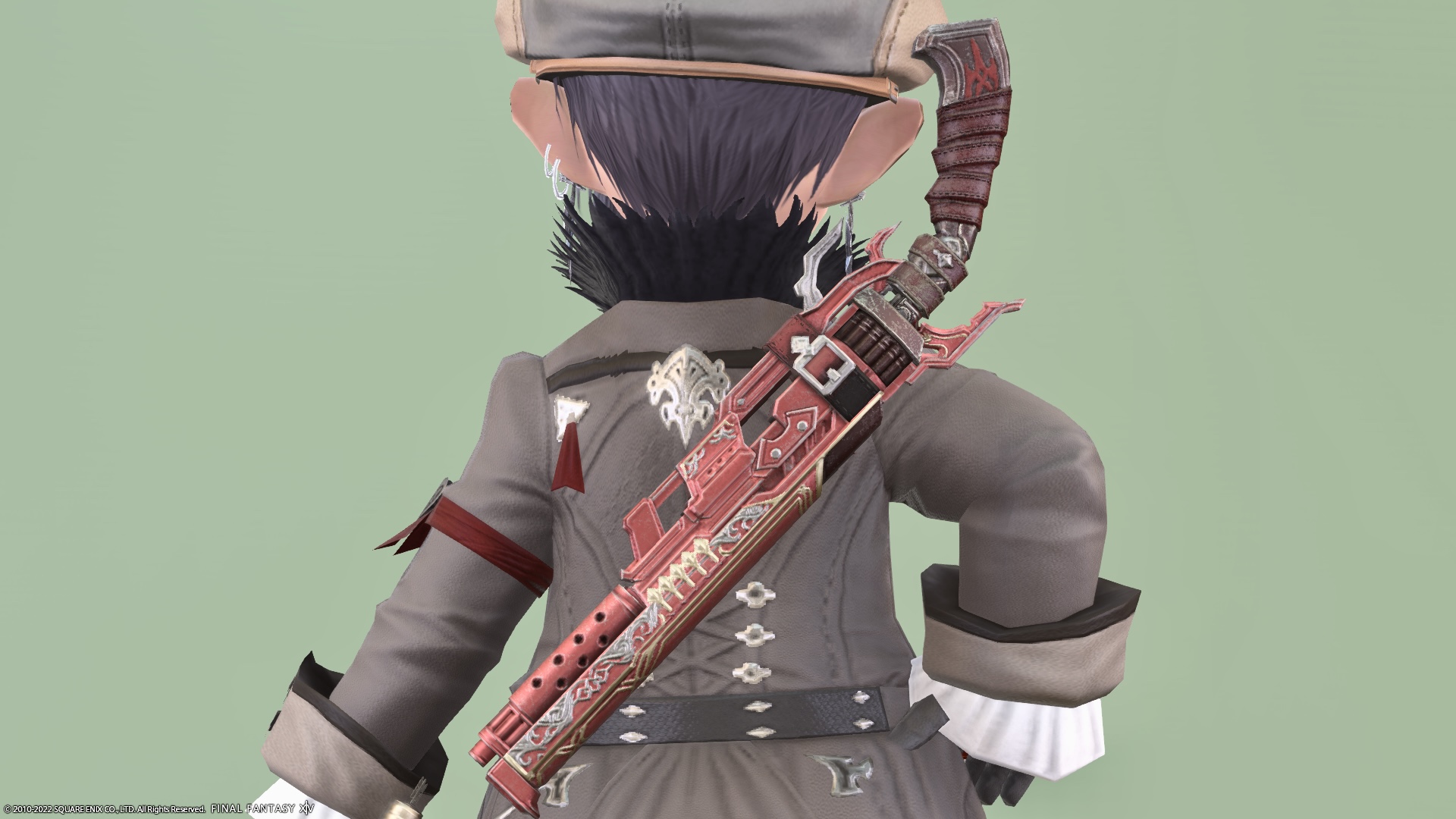 Honey Yellow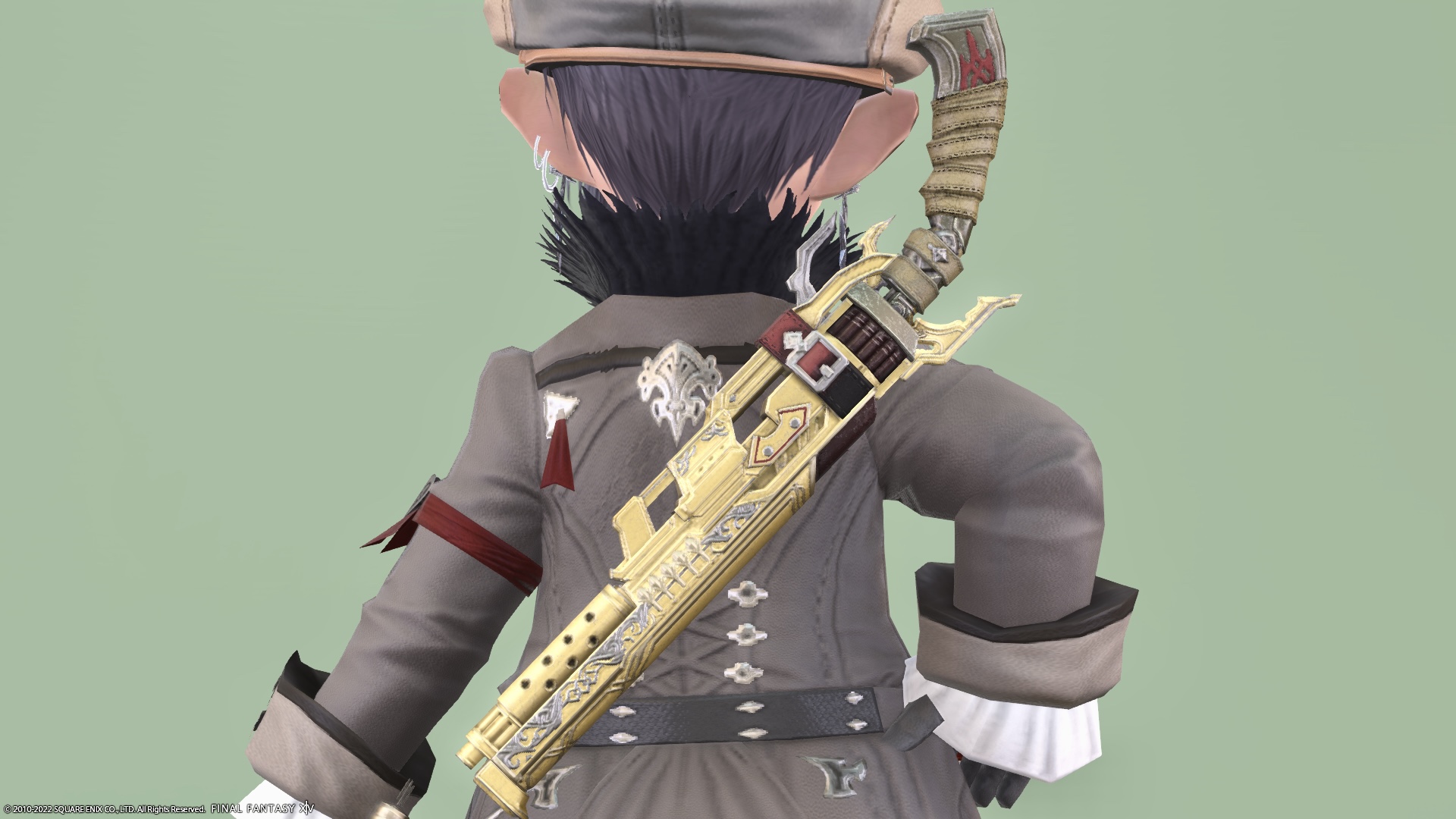 Gobbiebag Brown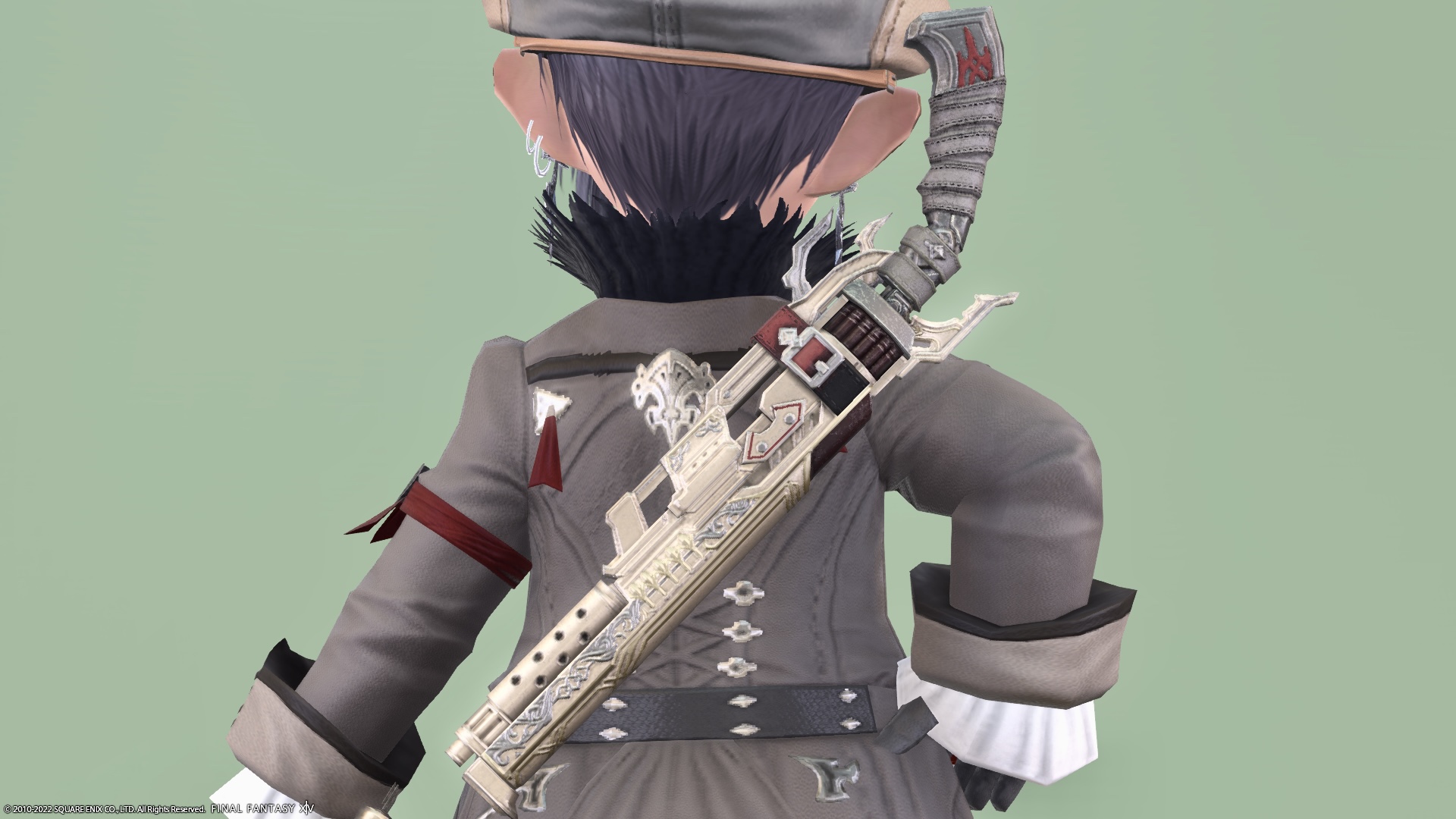 Ceruleum Blue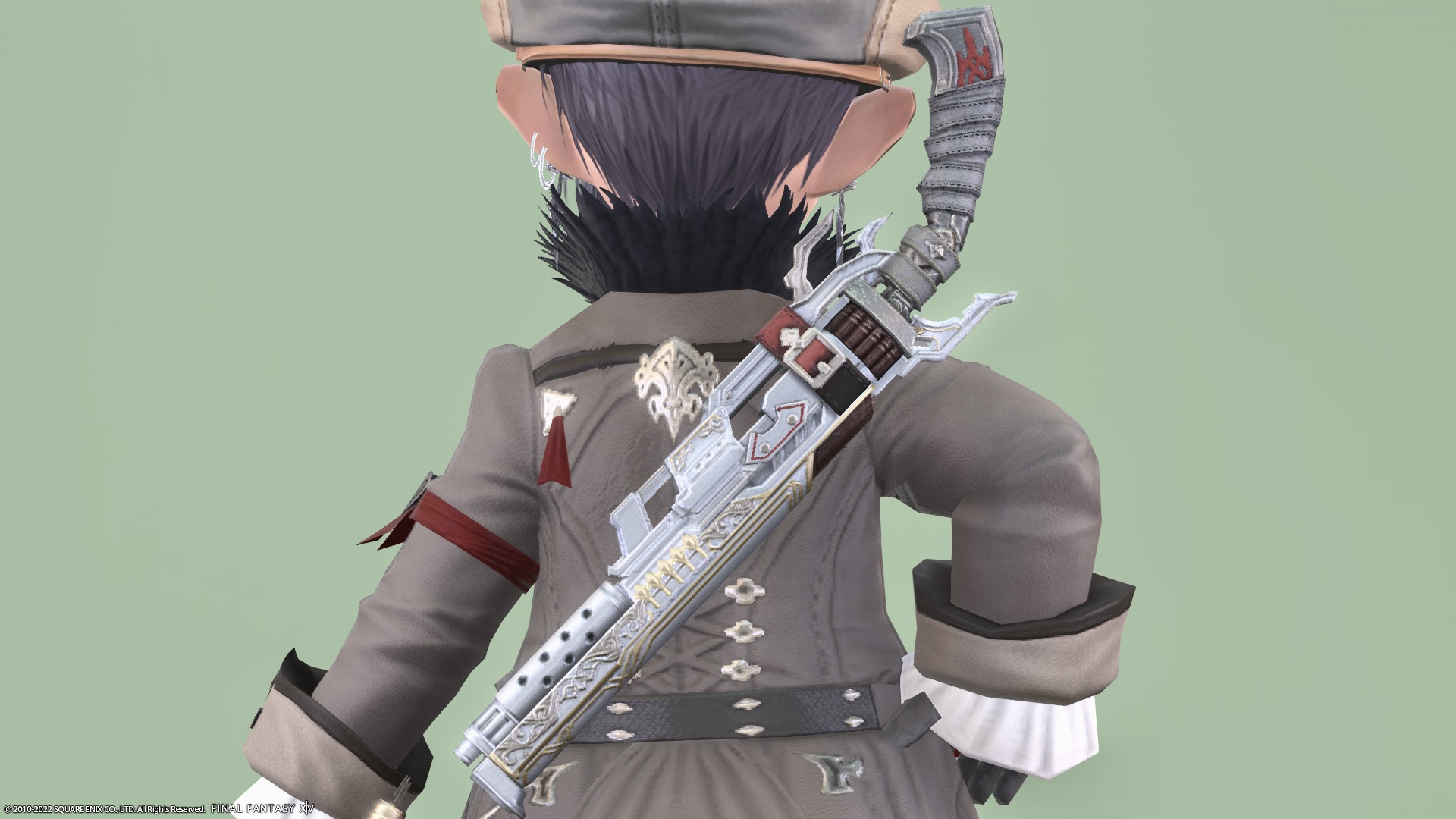 In addition, this "Manderville Revolver" can be obtained soon if you progress the story of Manderville weapons (derived from Hildibrand Adventures).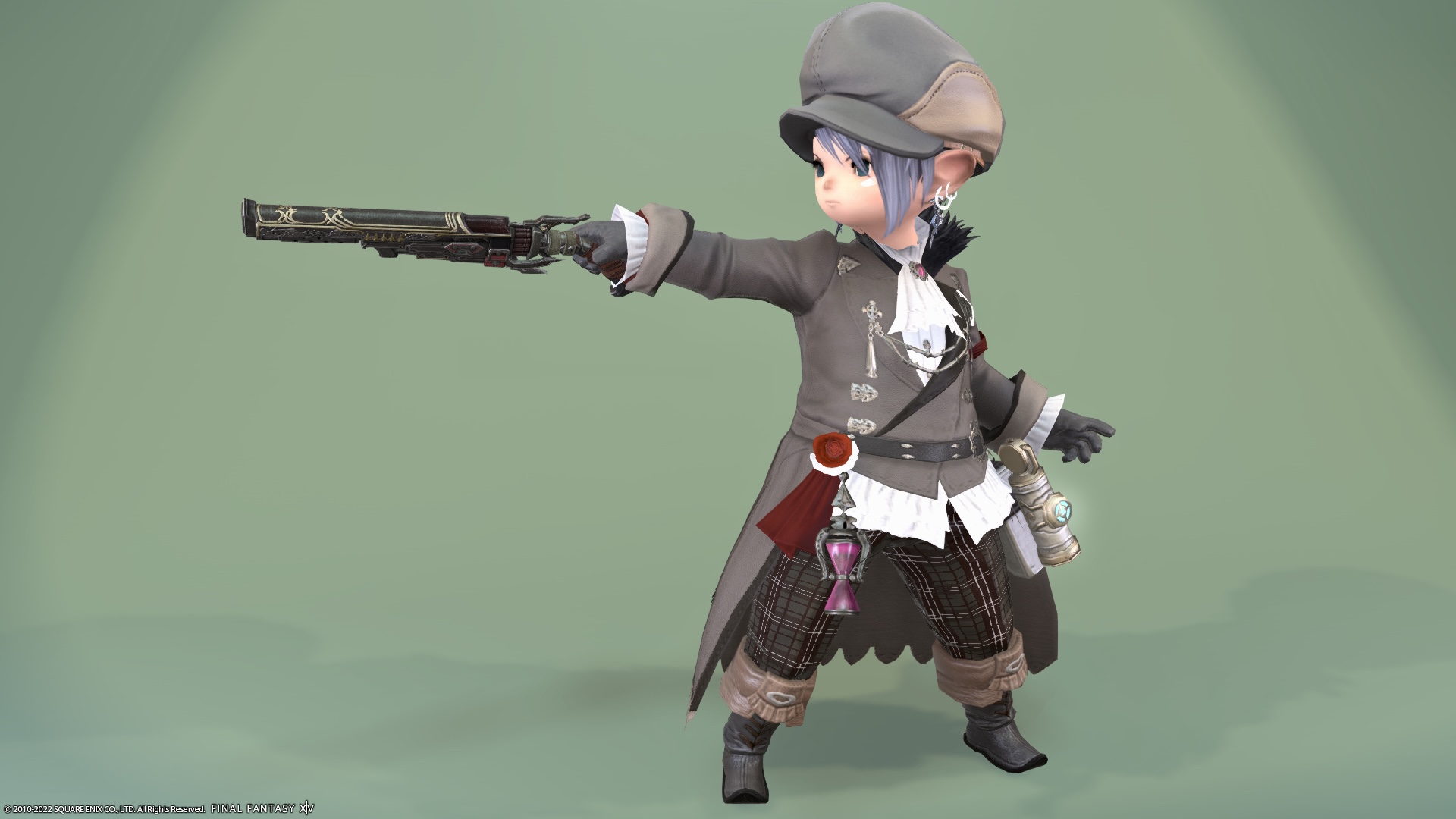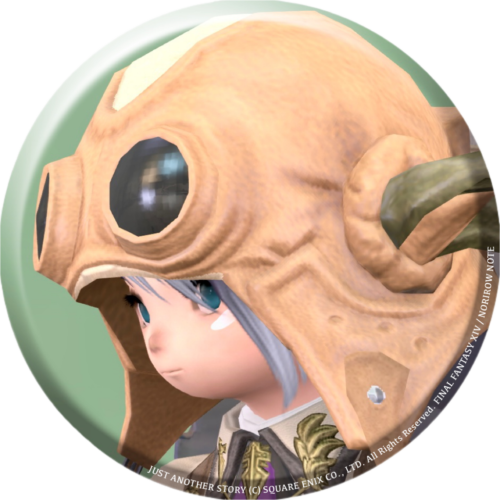 norirow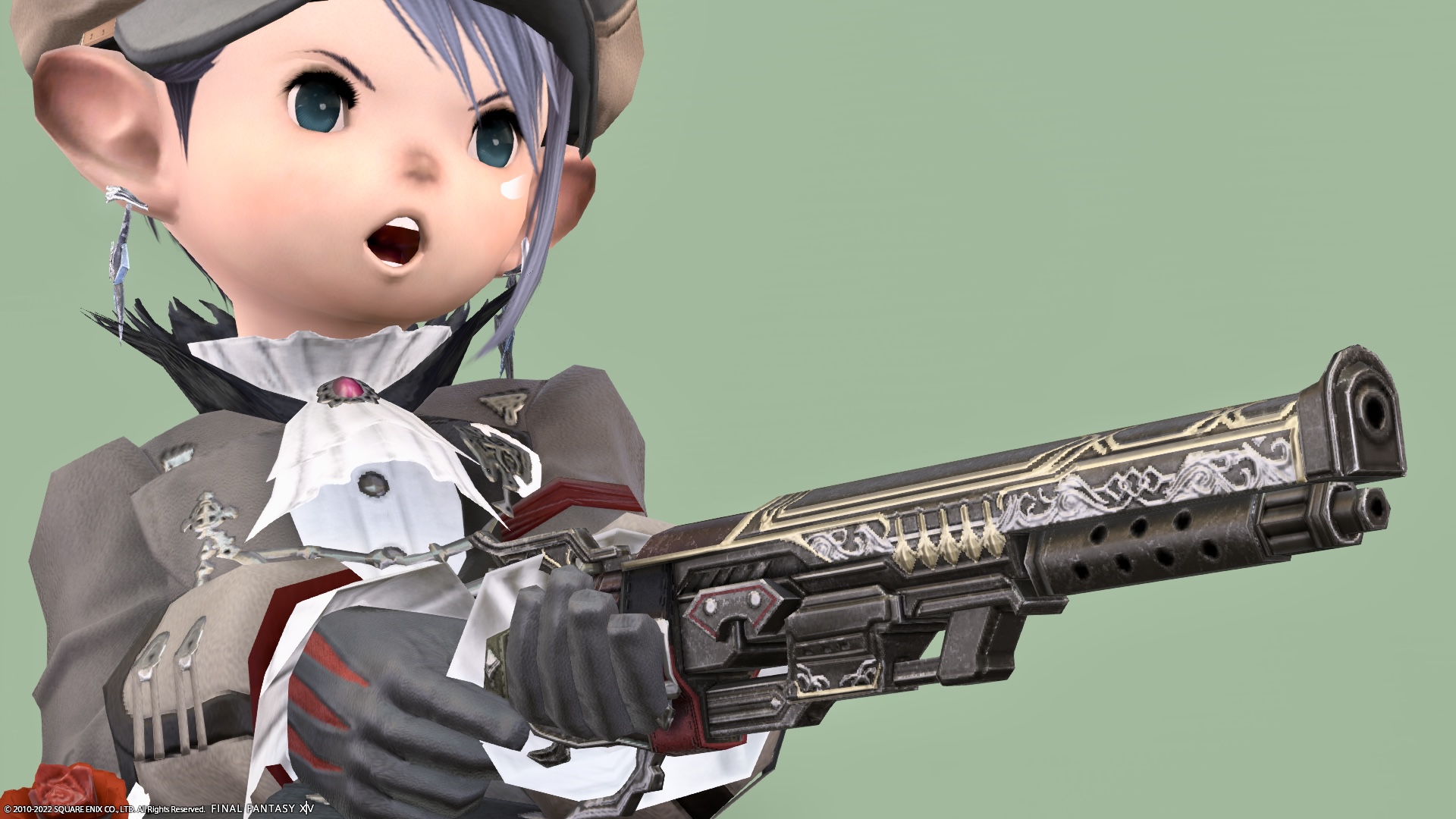 ▼ I recorded a video of the movement!
So, that's it for the Machinist's Manderville weapons Stage 1 "Manderville Revolver" record.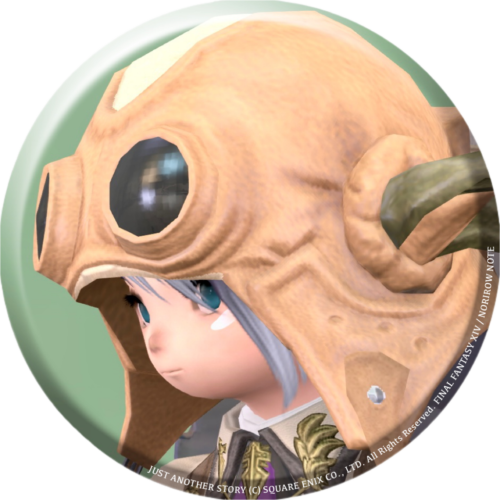 norirow
I look forward to seeing it shine.
▼
▼
Related record
Various machinist enhancement weapons