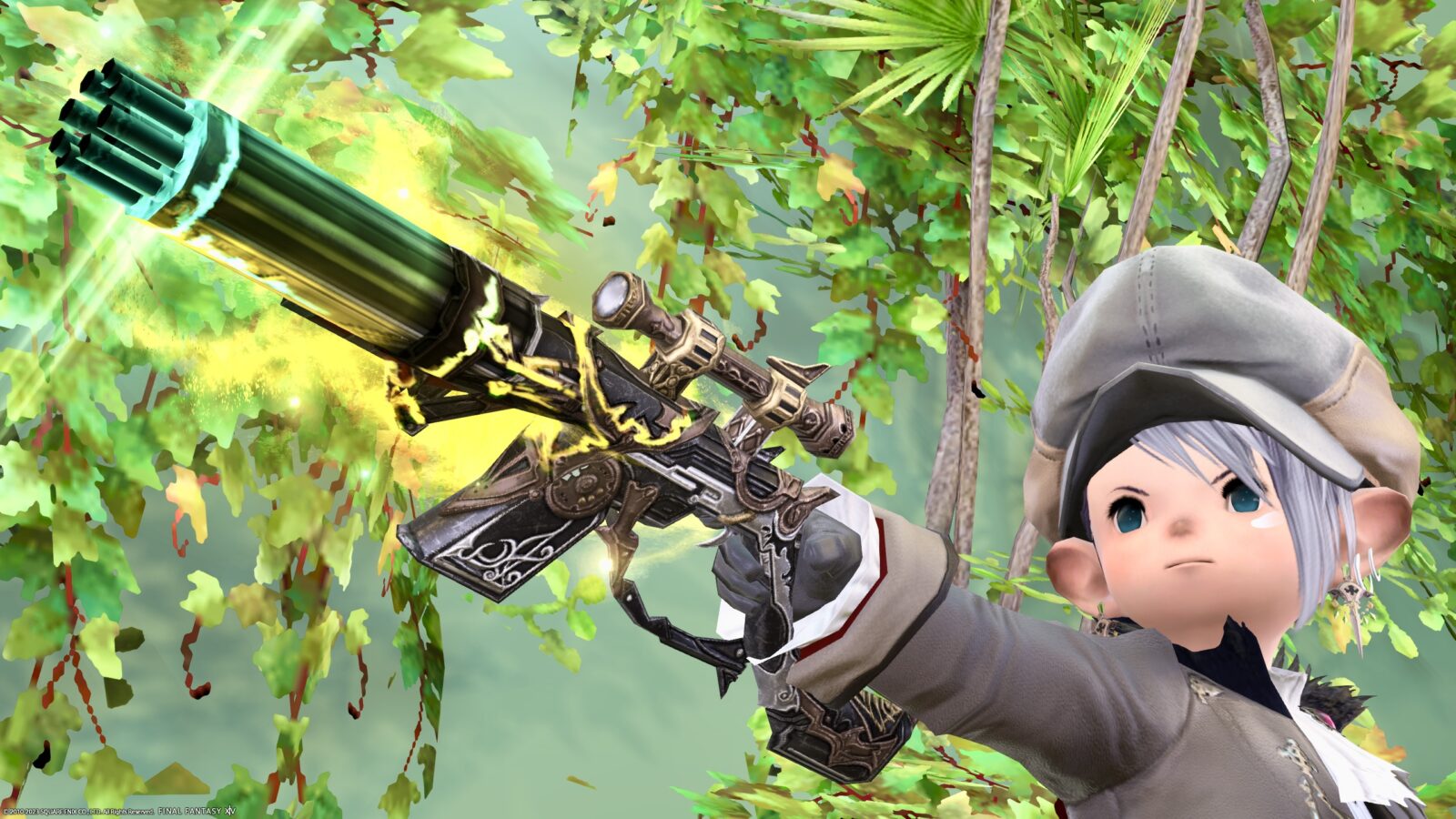 This is the record of the machinist's third form of Manderville weapons, the Majestic Manderville Pistol.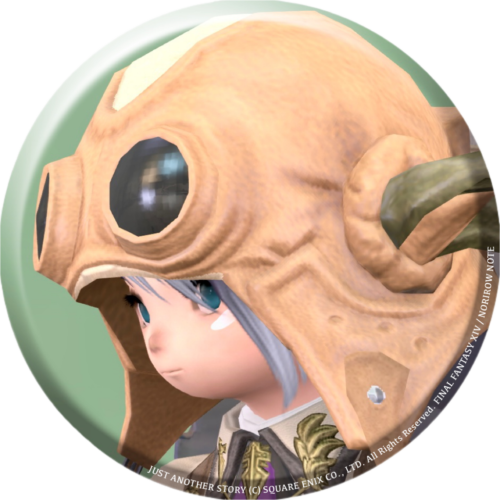 norirow
Oh! It's a precious Gatling gun!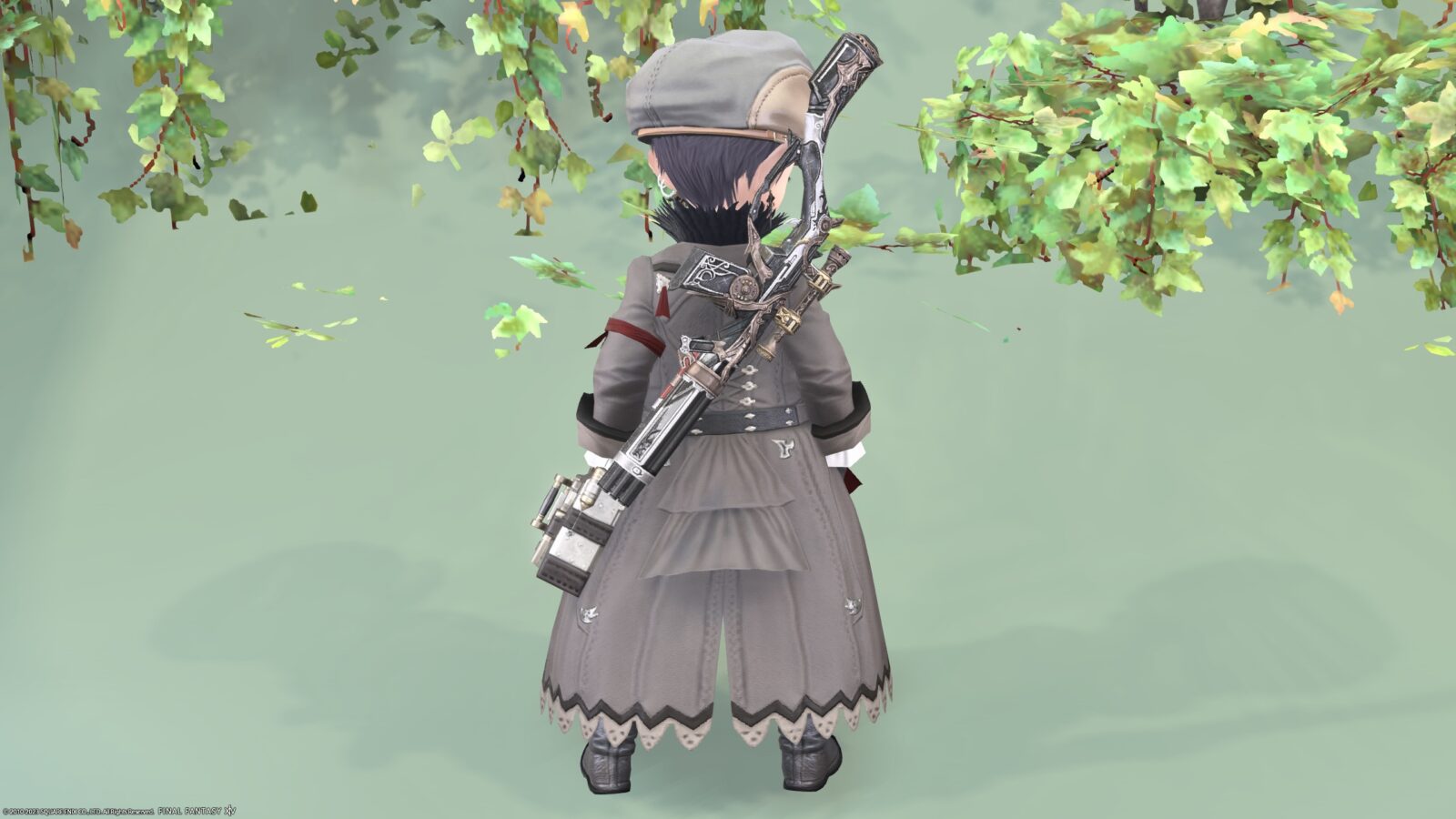 But it looks like a rifle, and it's called a pistol, so it's a pretty complicated gun.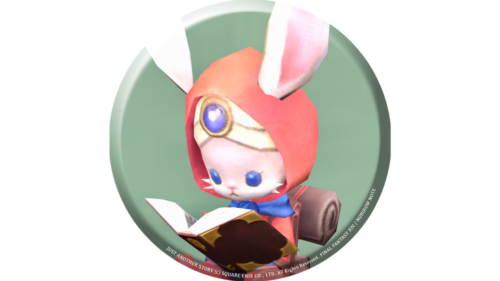 namingway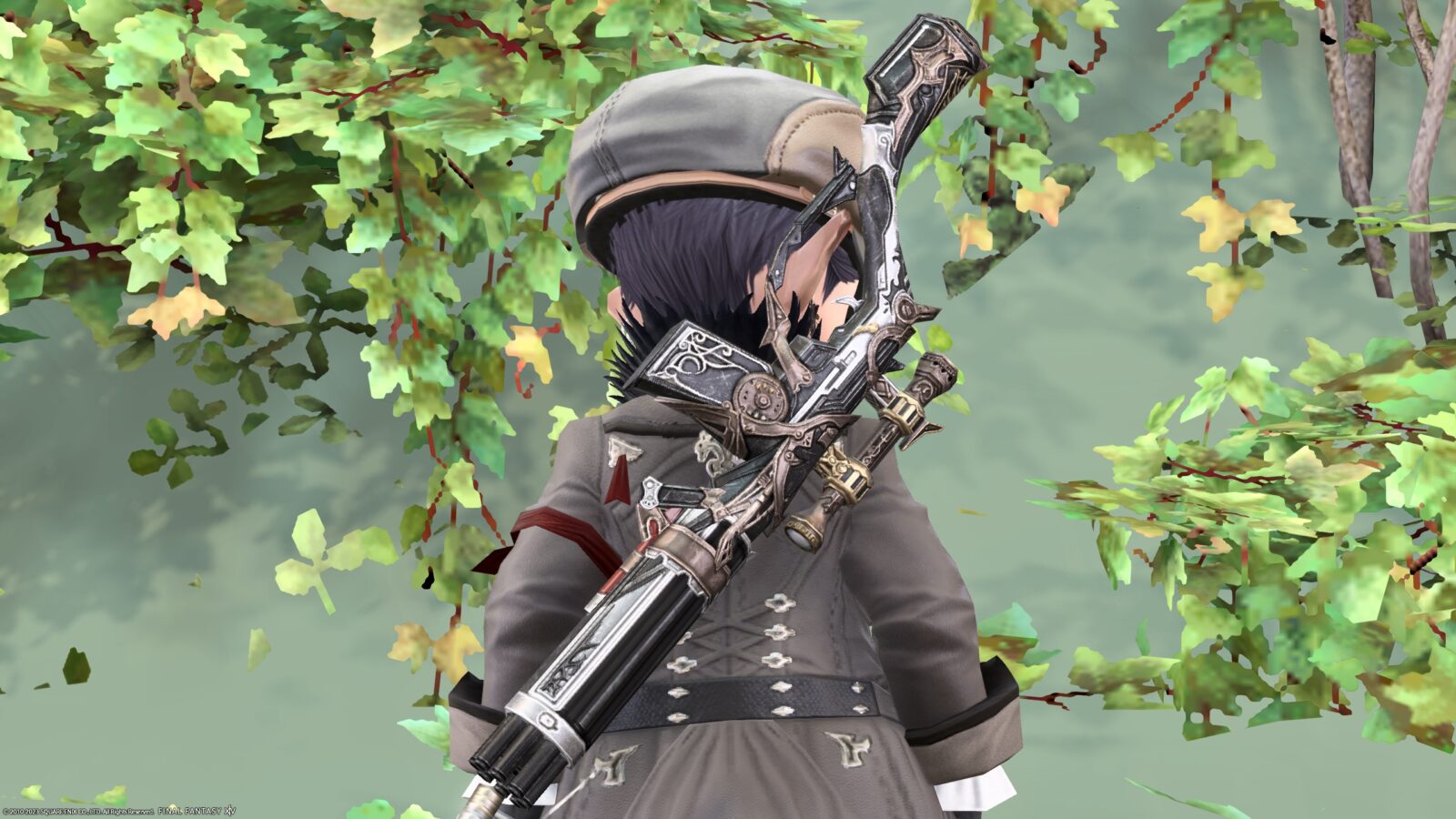 The tip is characterized by the fact that the barrel is stacked many times like a Gatling gun.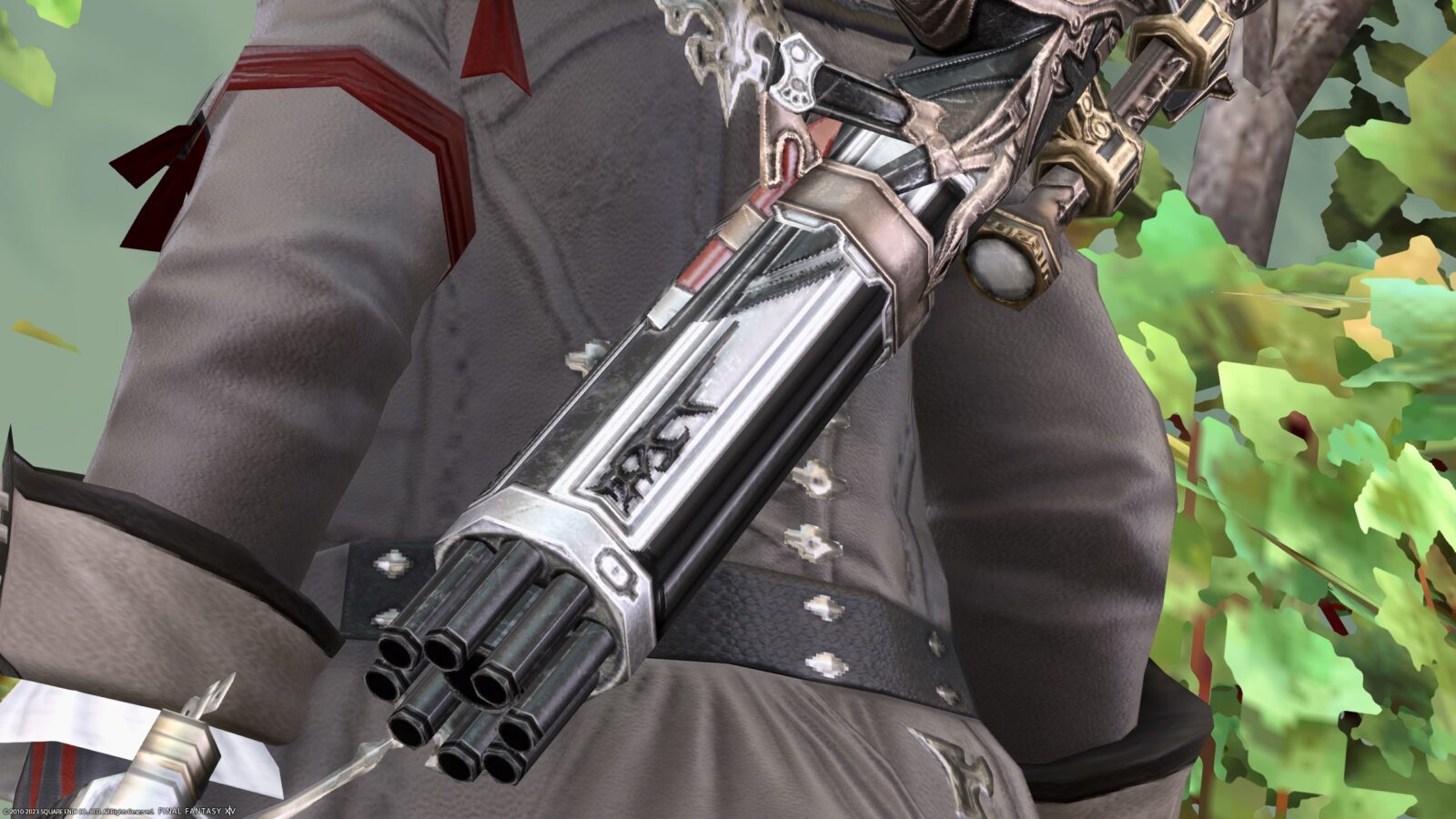 However, it is true that the rear part has a rifle-like structure. Very stylish with a classic design.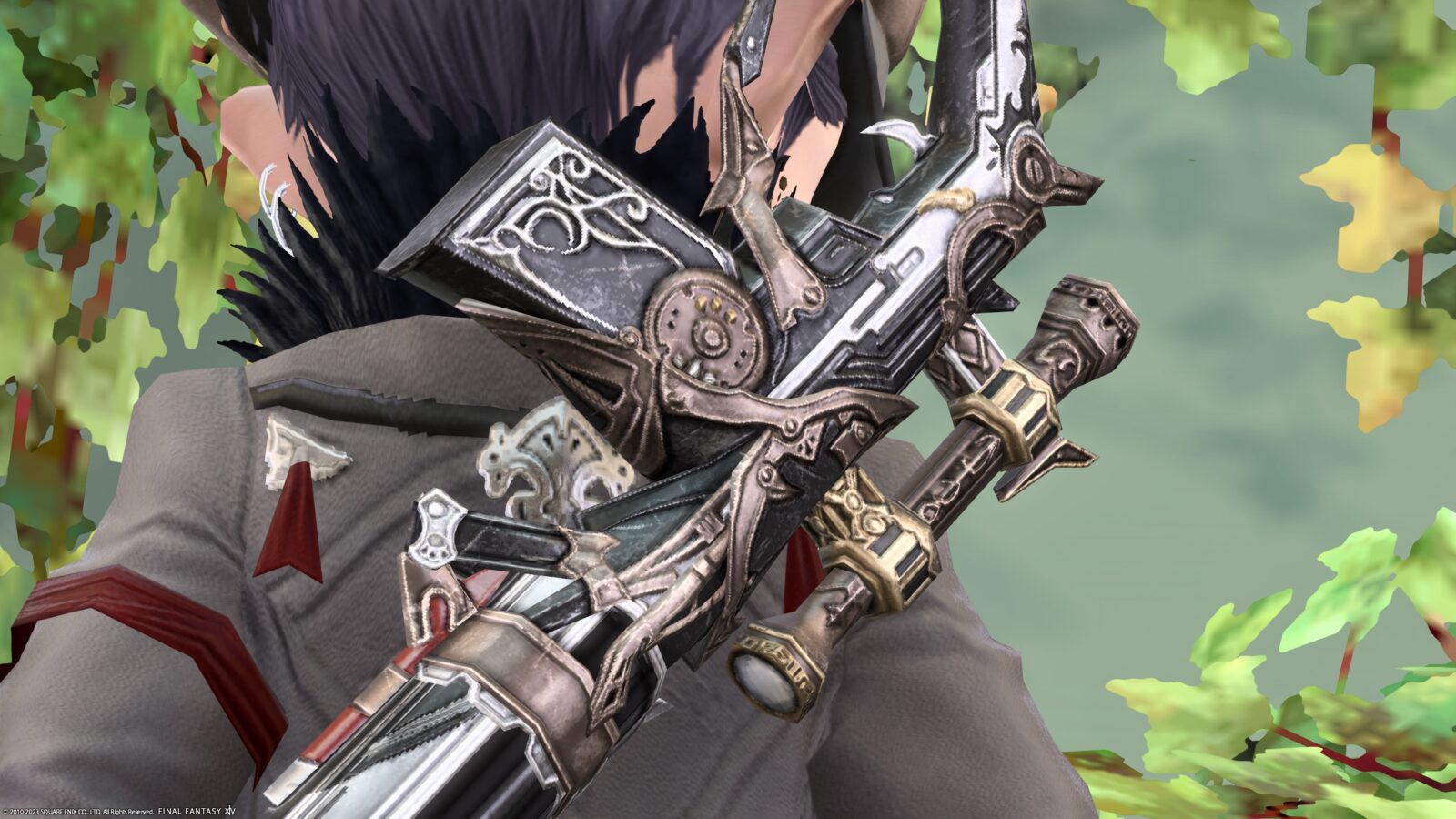 And when you set it up, it lights up!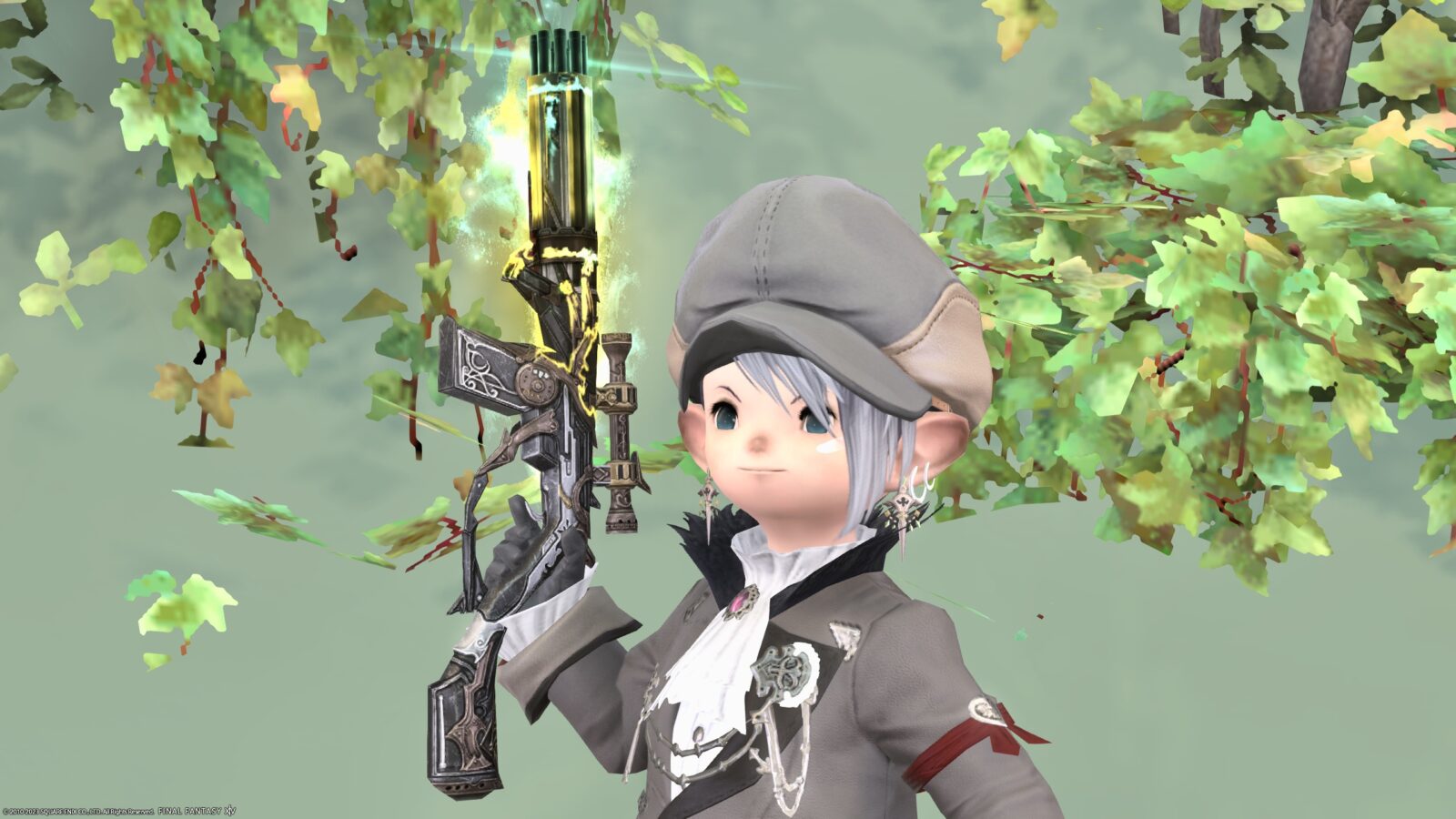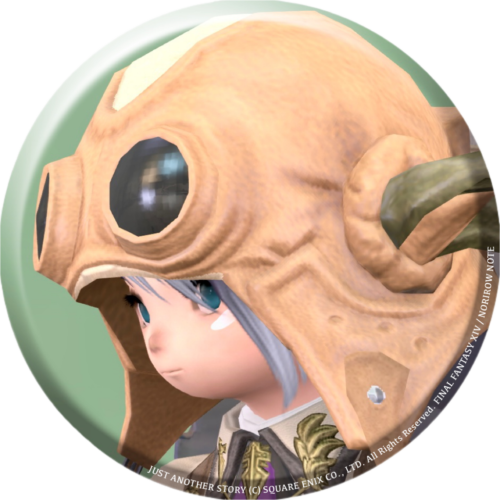 norirow
Oh, it's a yellow and green aura.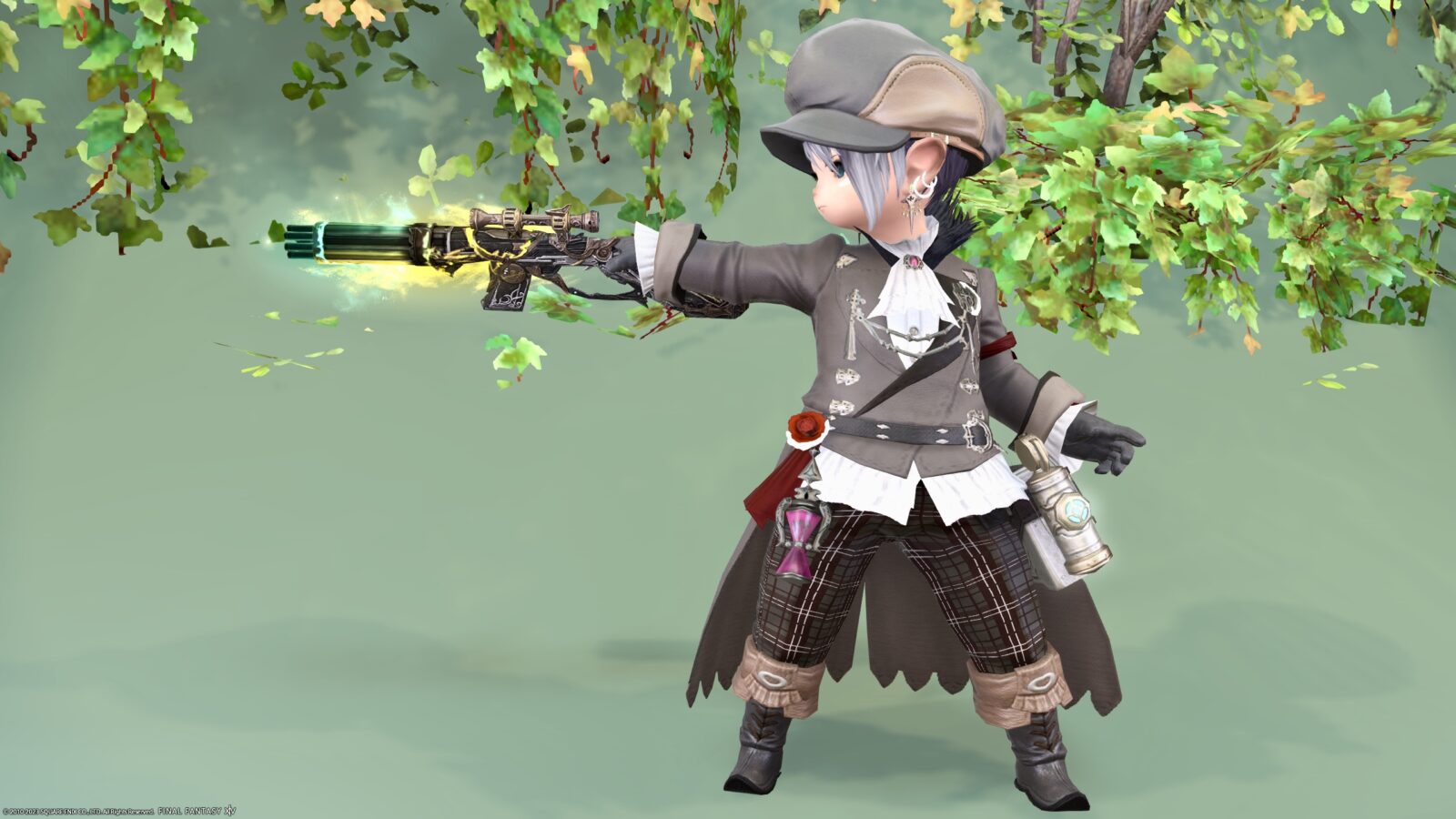 The effect of light that gradually emerges is mysterious.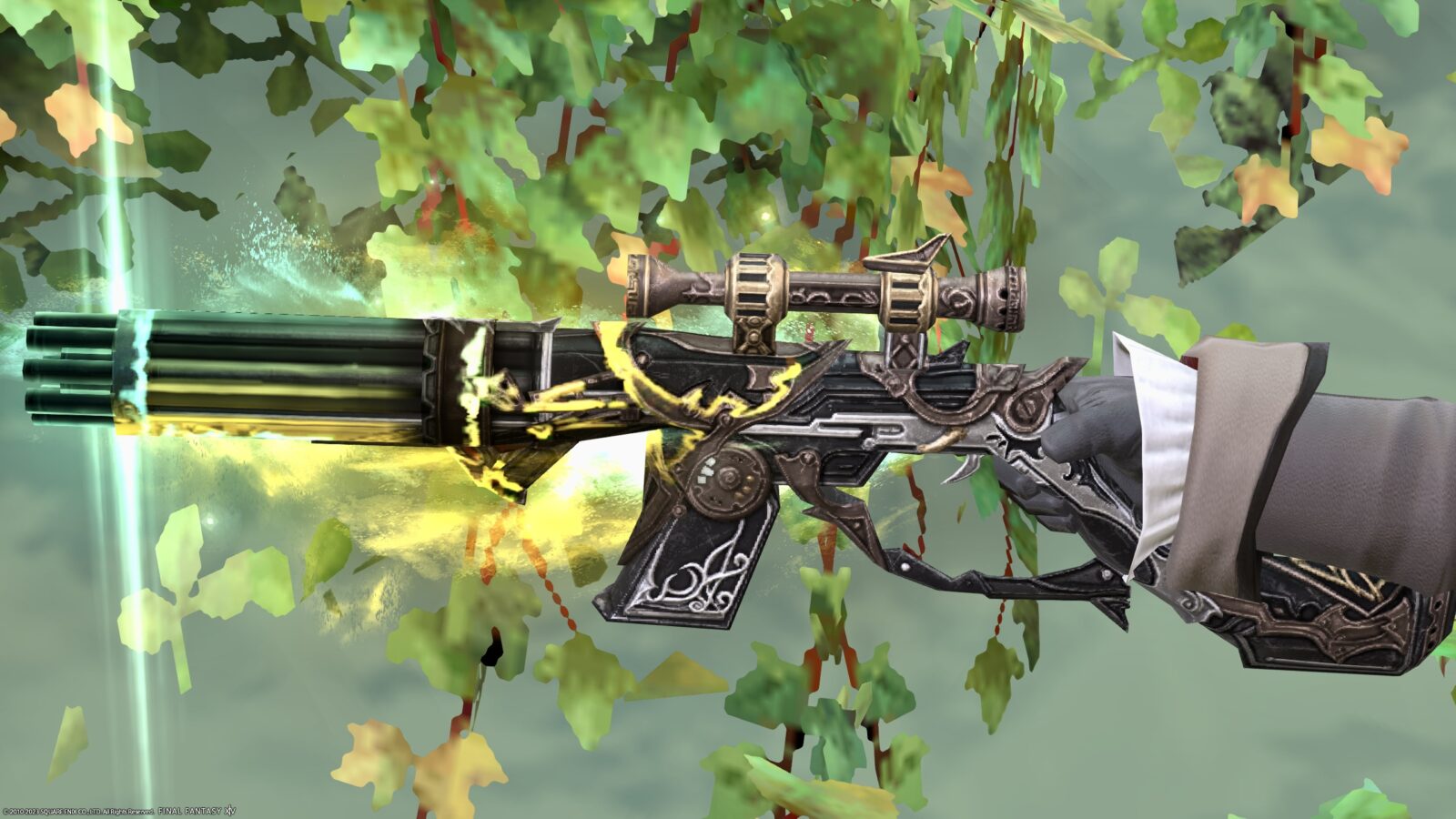 There is also a part that shines along the decoration.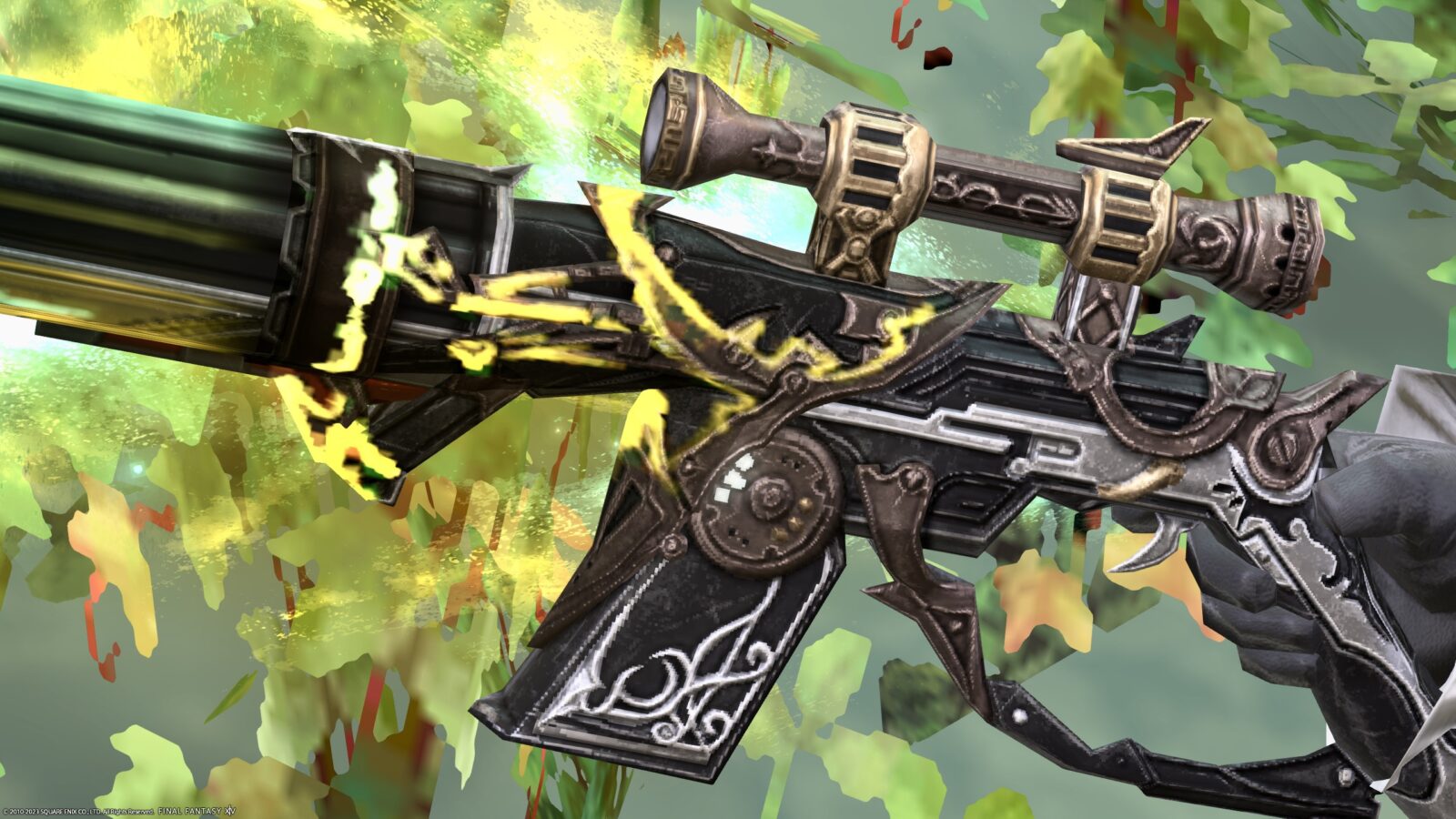 Gatling's muzzle emits a particularly dazzling light.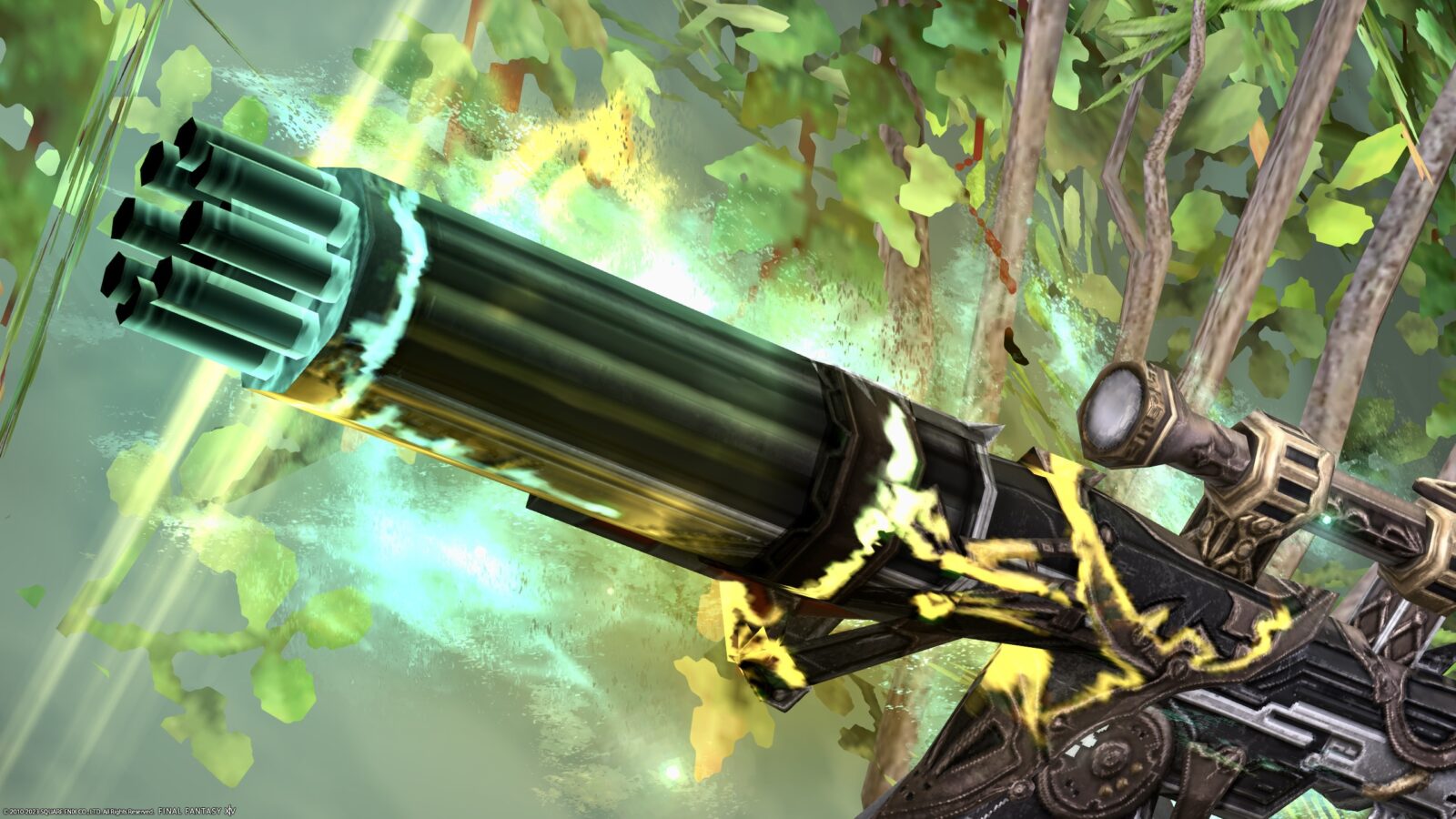 Because the light is too bright, the gun itself looks black and reversed.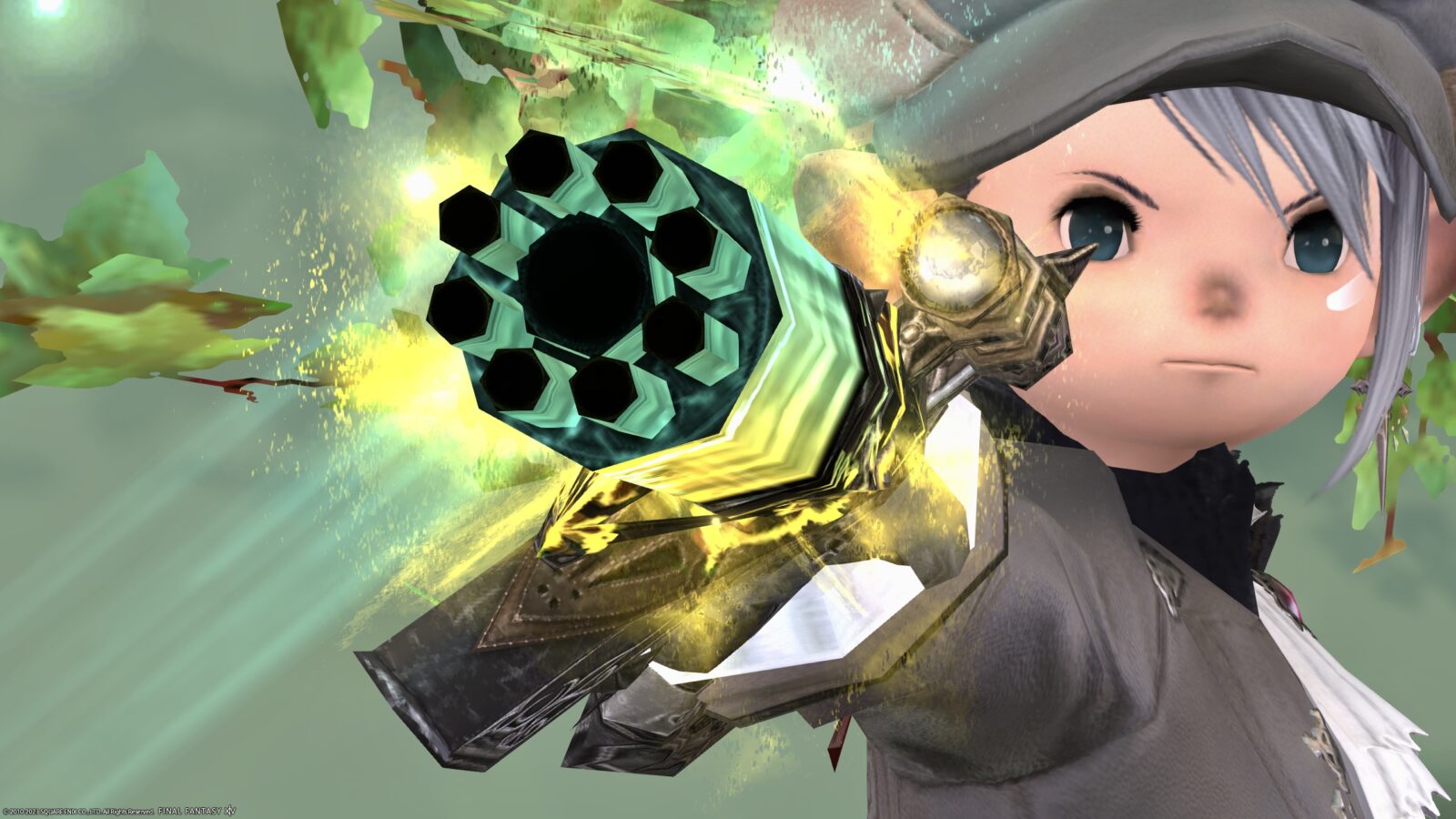 Since it's a Gatling gun type, it would have been even cooler if it rotated.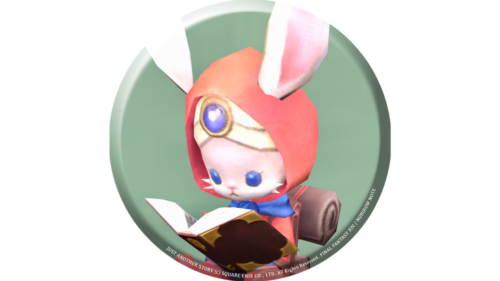 namingway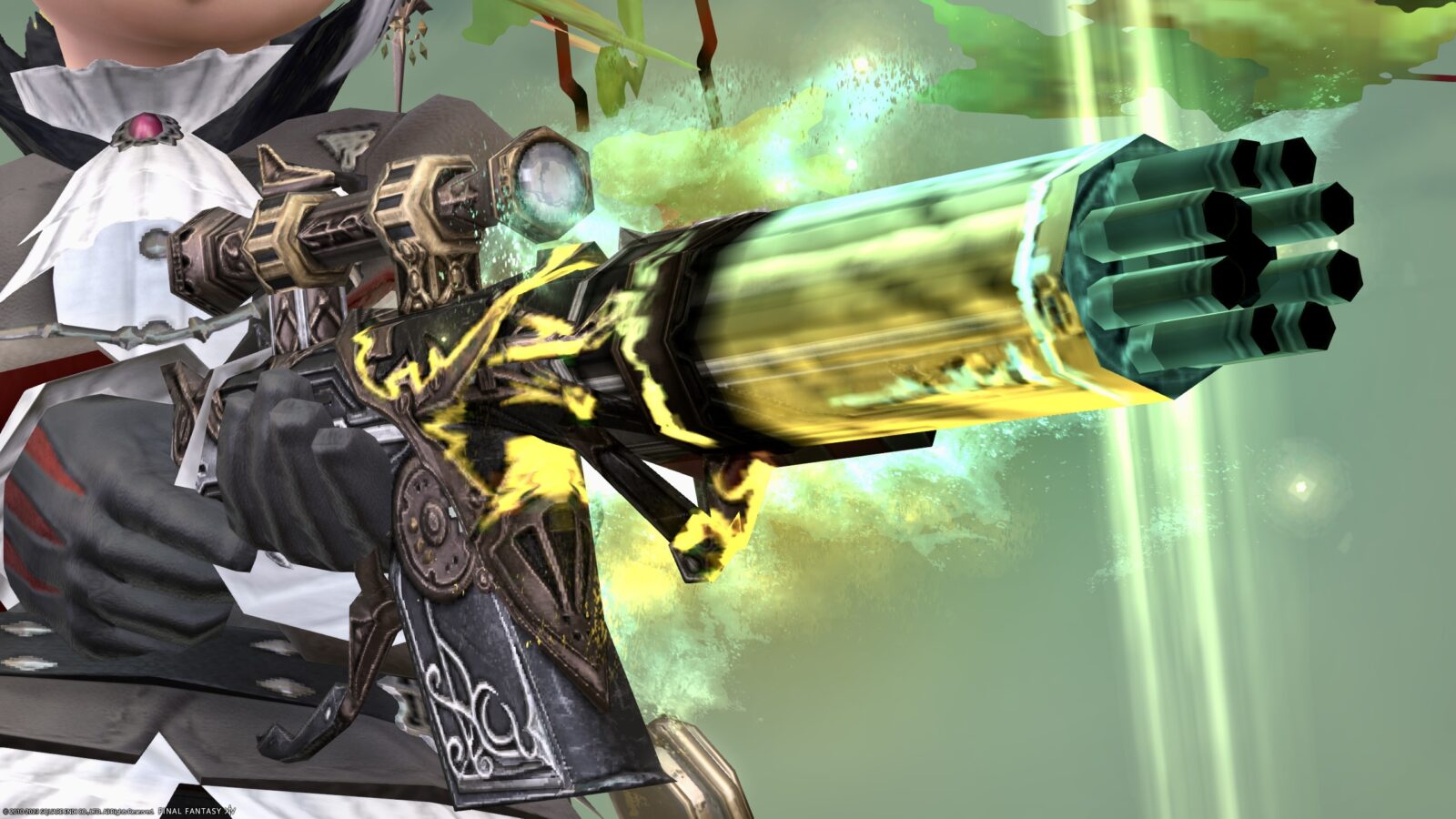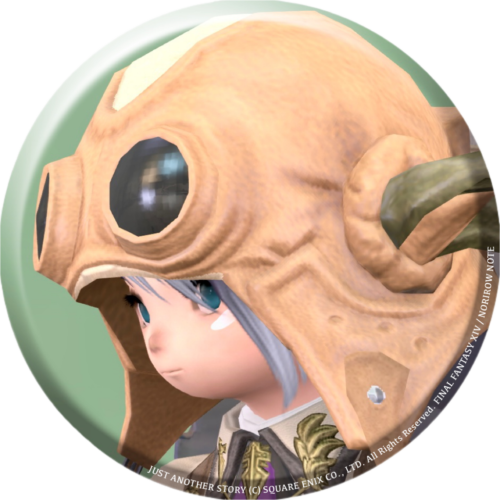 norirow
Huh, no problem, I think this is cool enough!
Dyeing Patterns
The color near the handle changes.
Original Color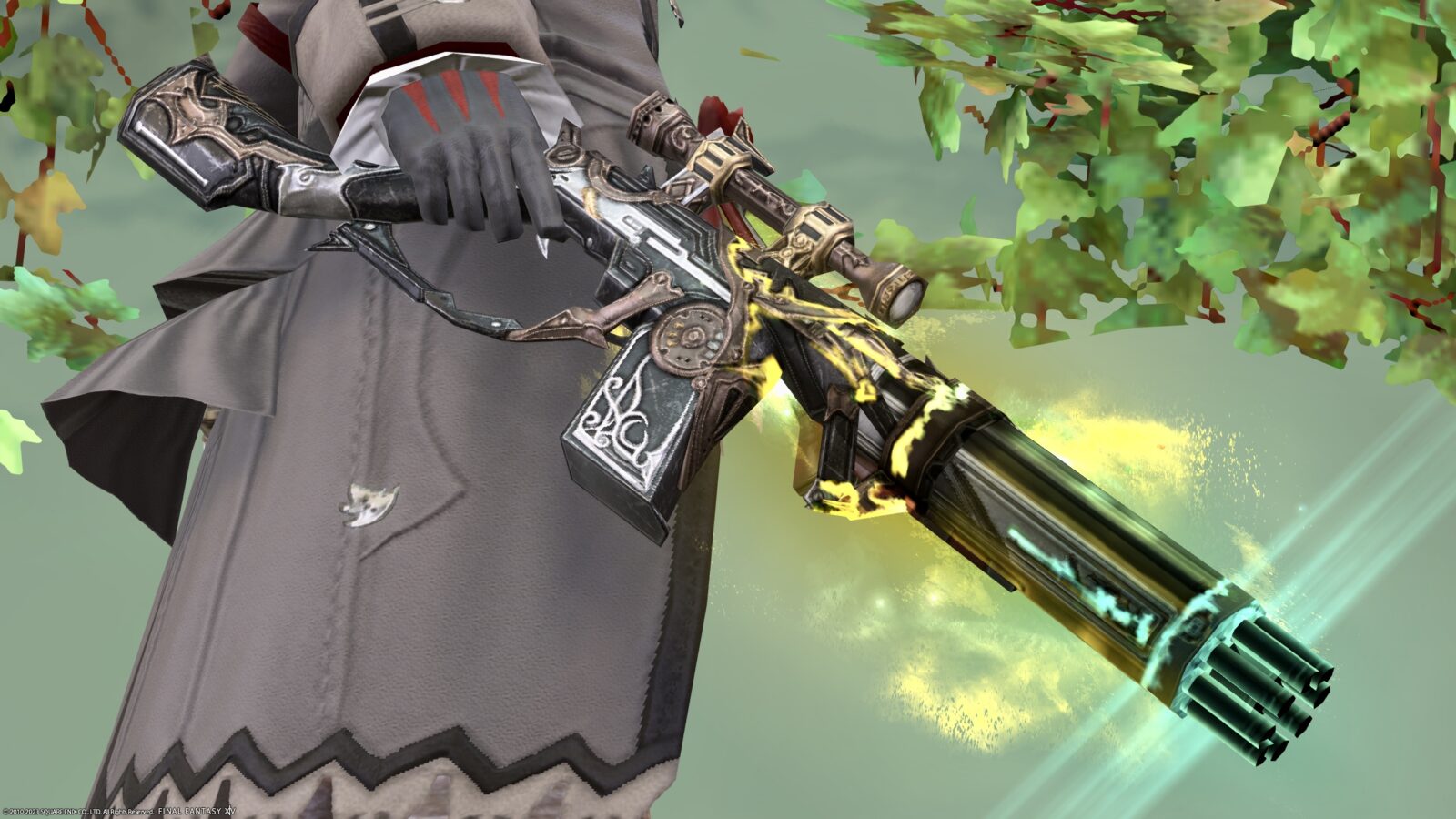 Snow White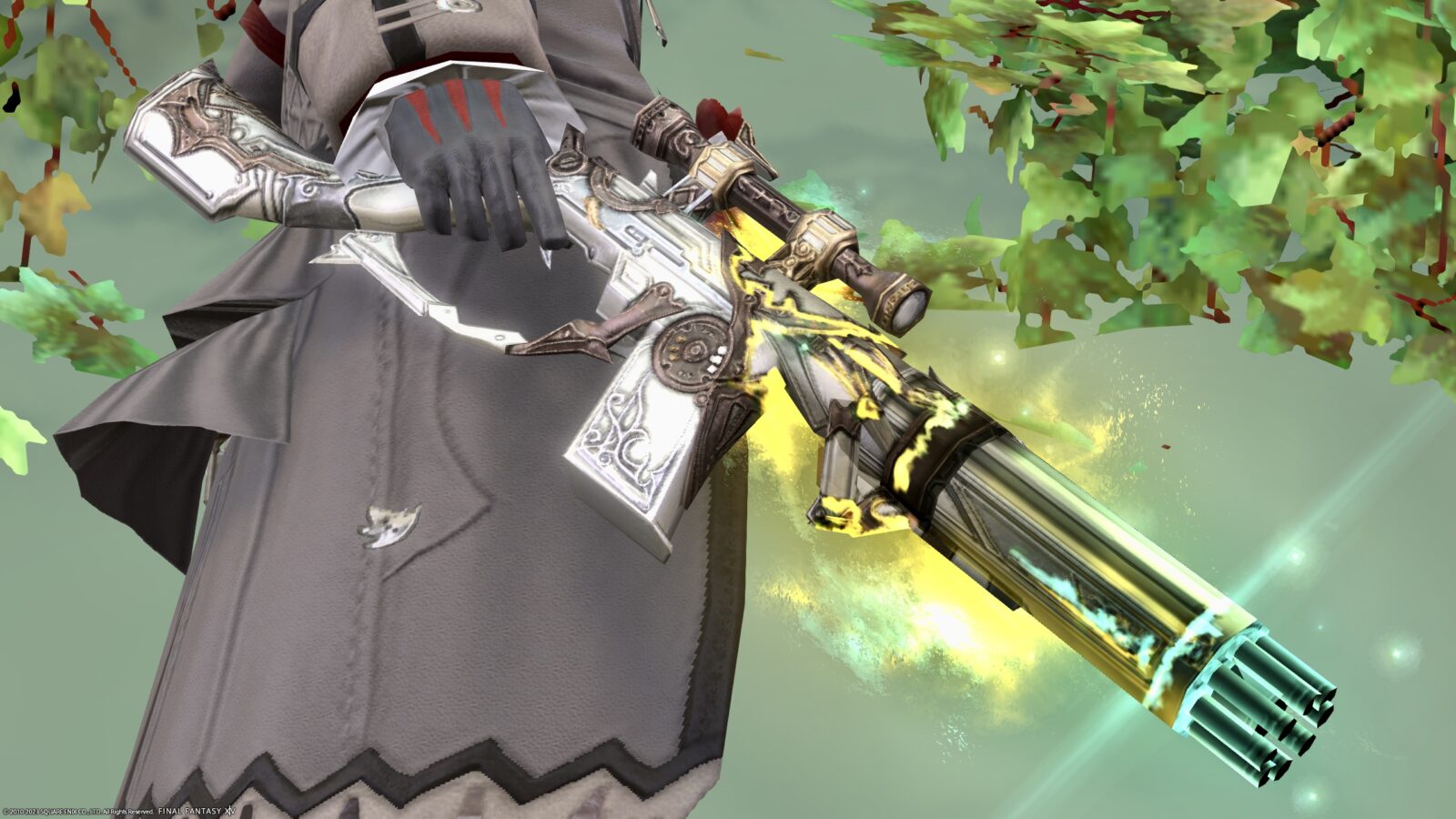 Dalamud Red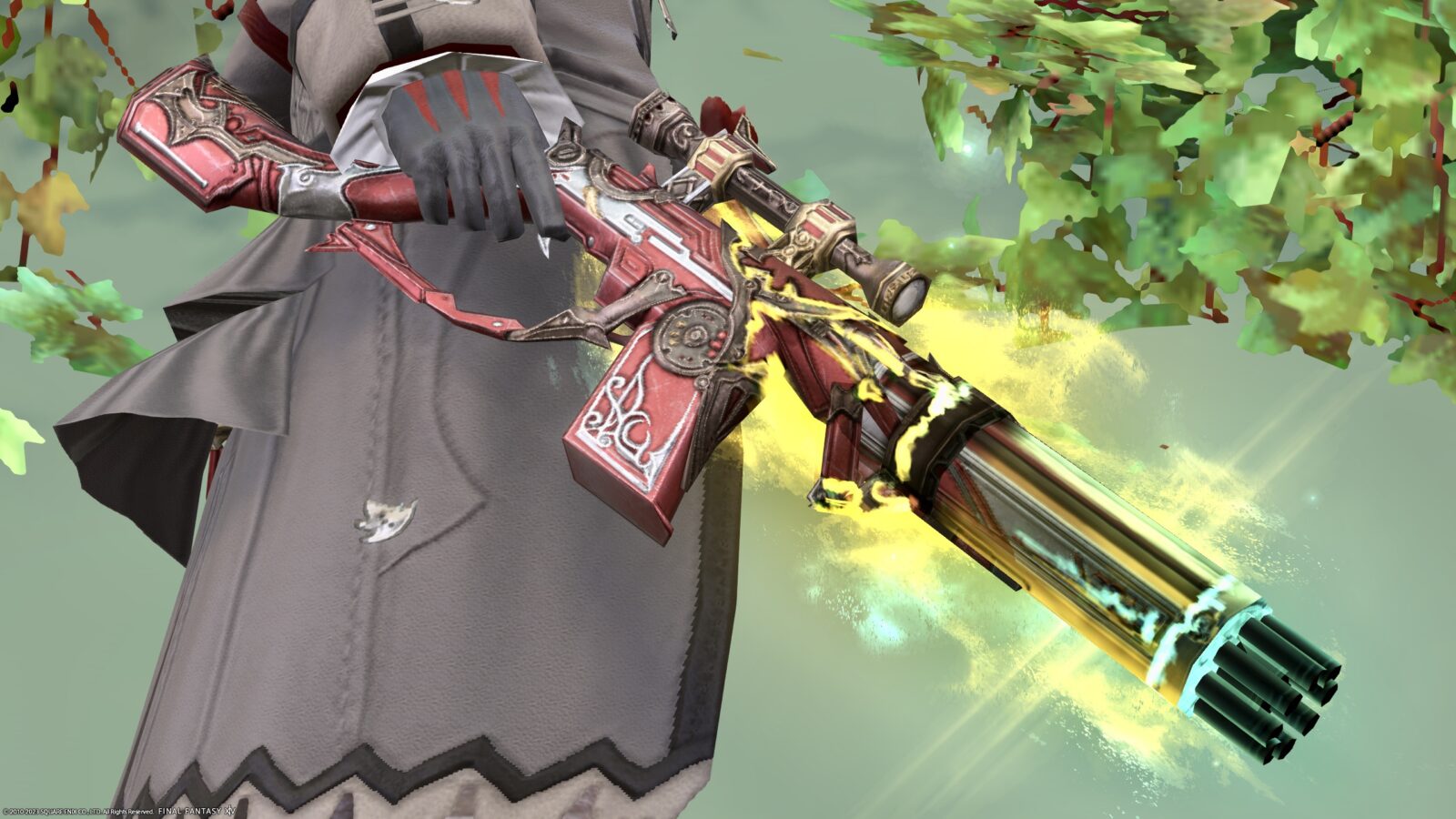 Honey Yellow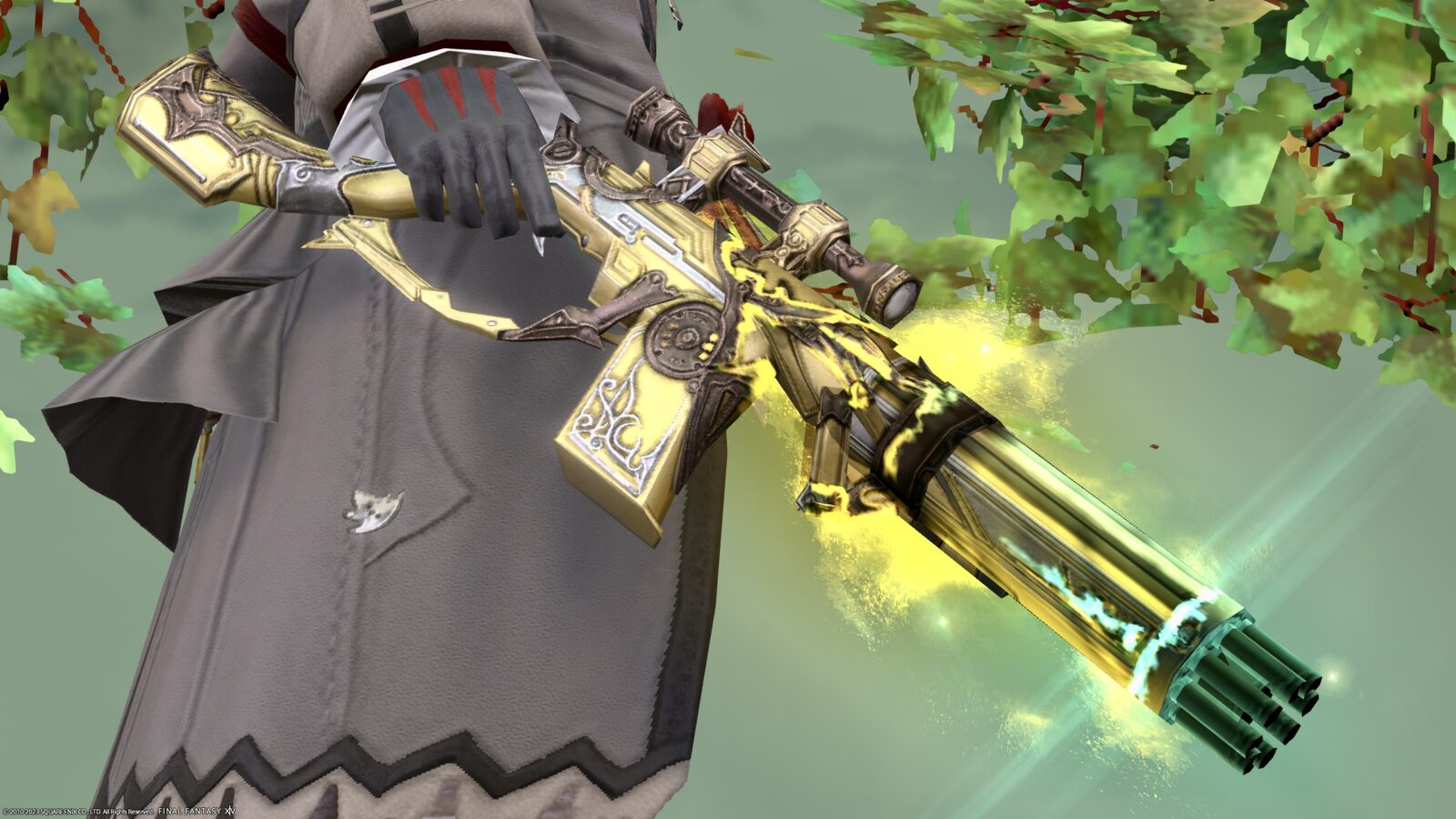 Celeste Green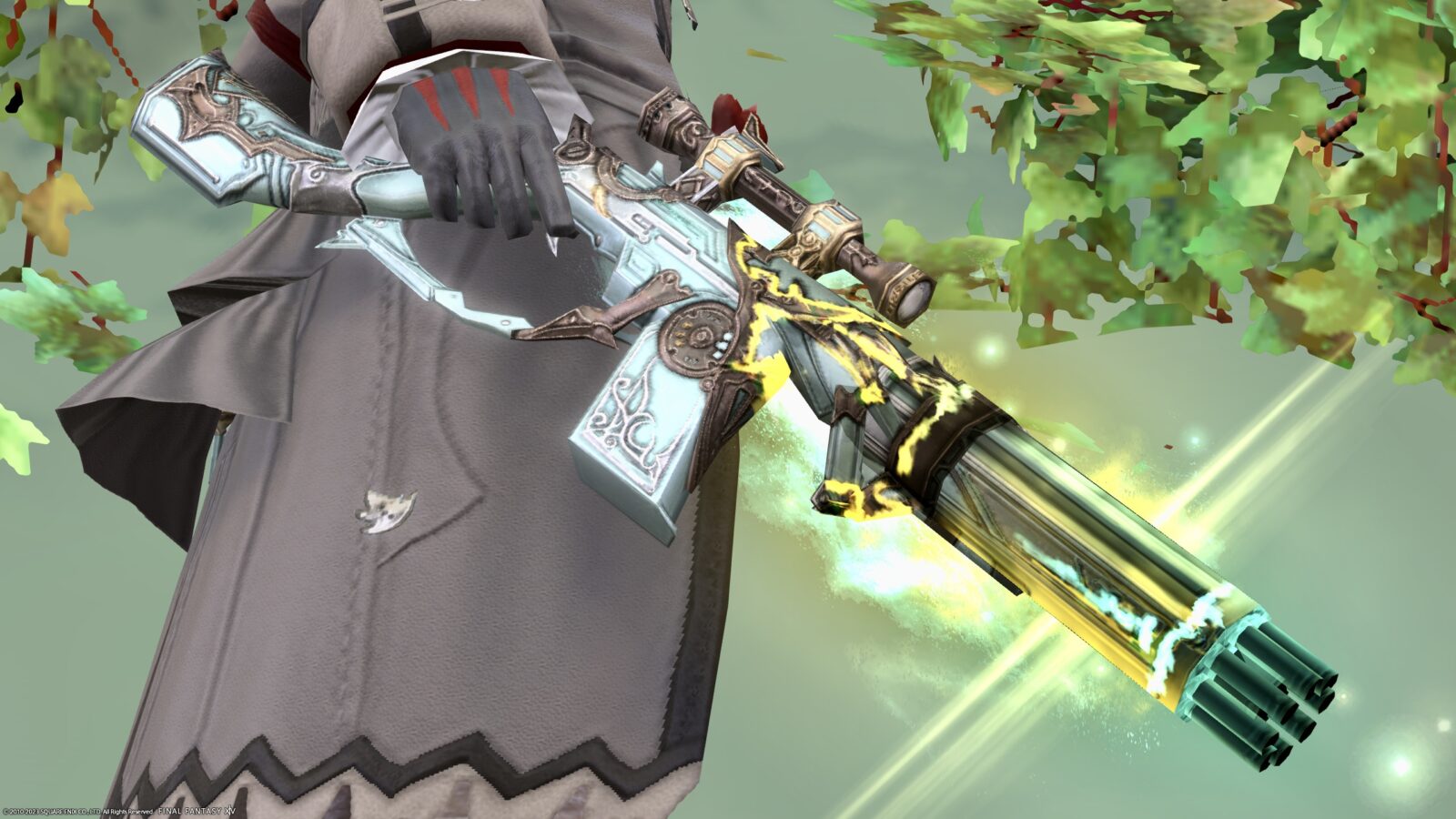 Those were the guns that inspired you to become a machinist as your main job.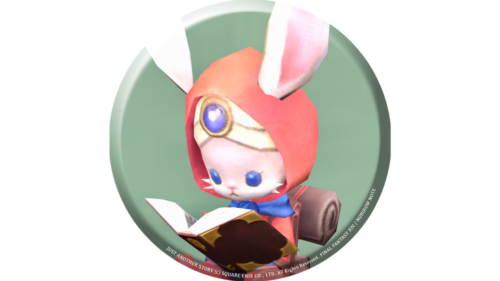 namingway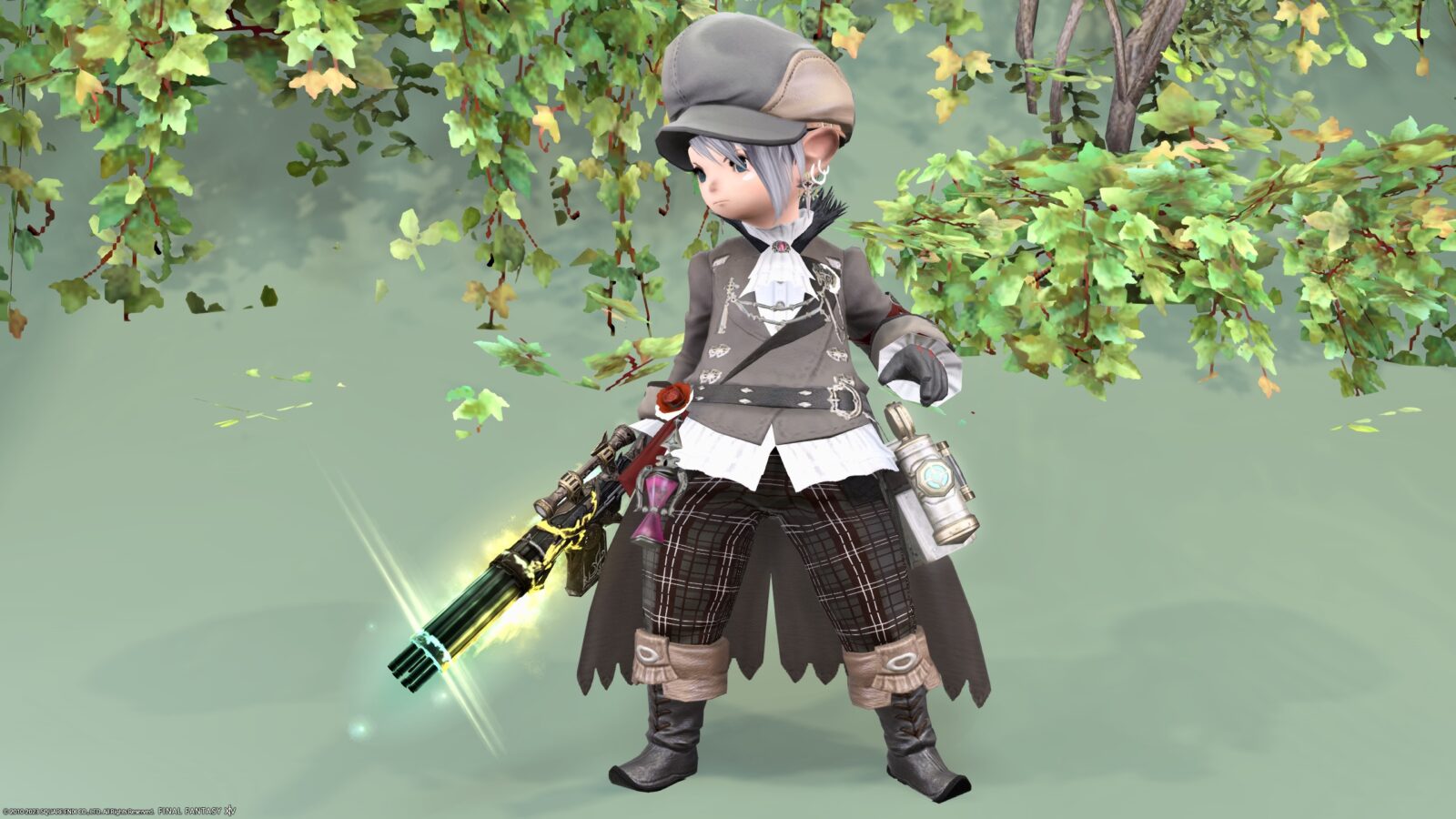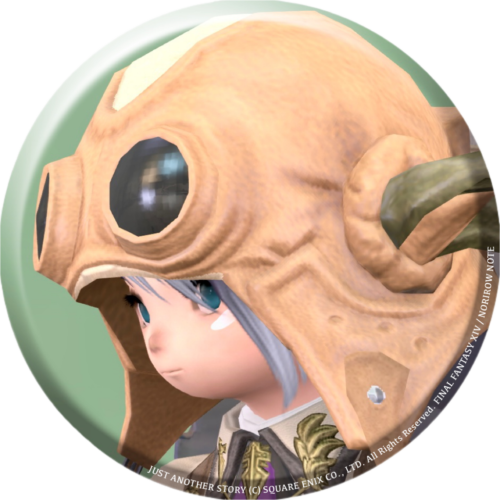 norirow
Oh yeah, I love this kind of thing!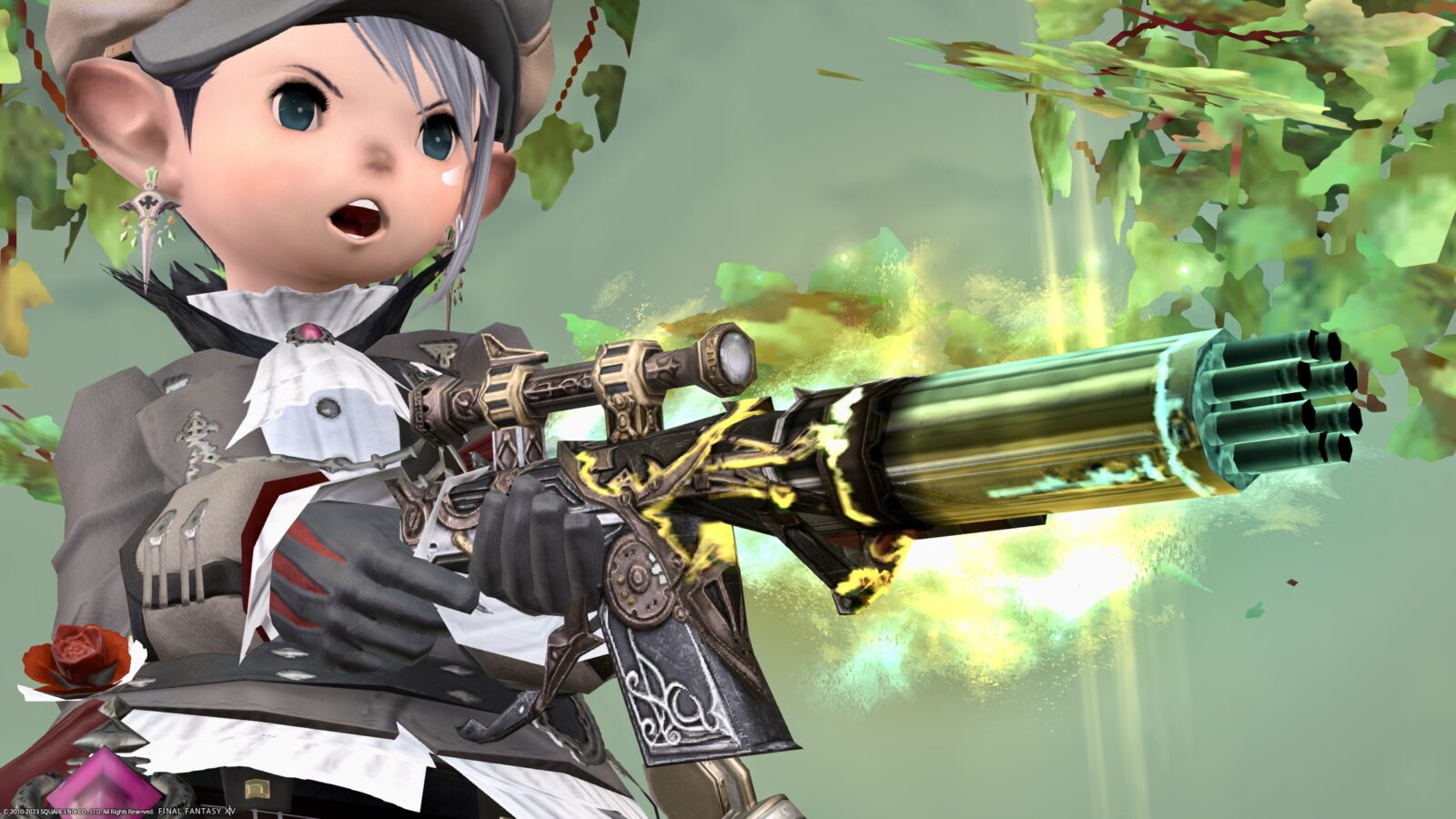 ▼
The glowing effect was recorded on video!
So, that's it for the Machinist's Manderville weapons tier 3 "Majestic Manderville Pistol" record!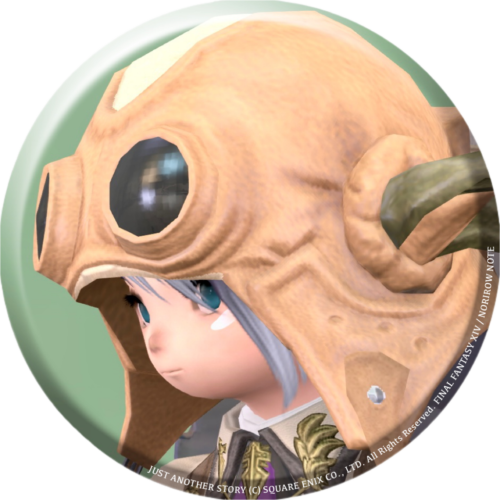 norirow
I might also want a type that doesn't glow!
♦♦♦
Related records