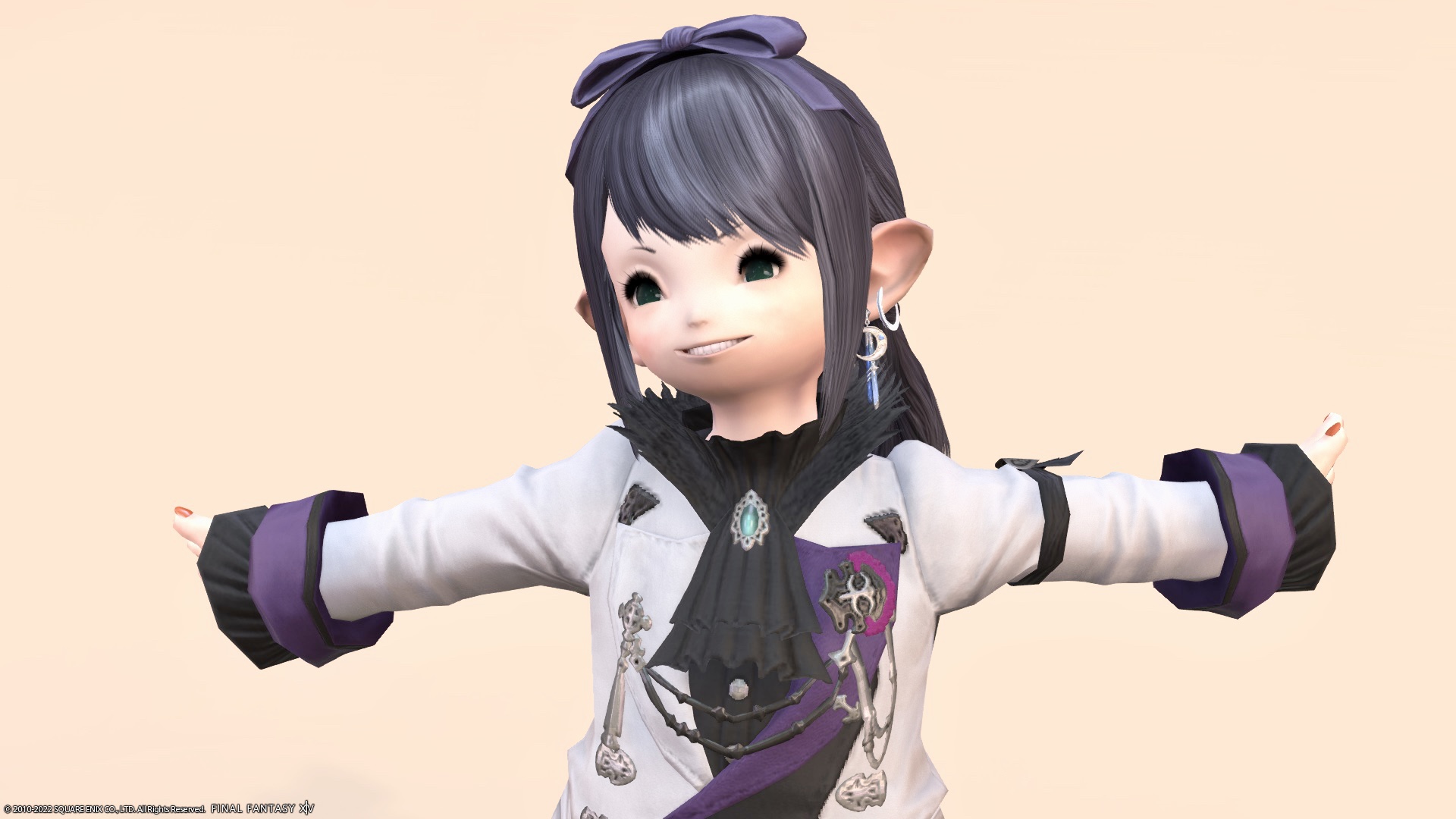 This is a record of Noriko's favorite healer coordination.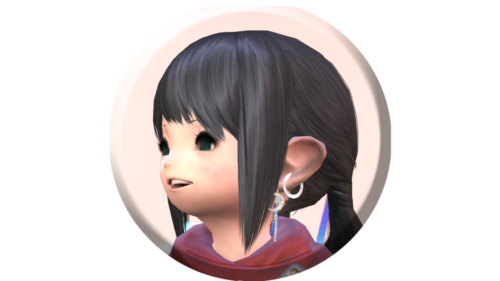 noriko
I got the healer's clothes I wanted ♪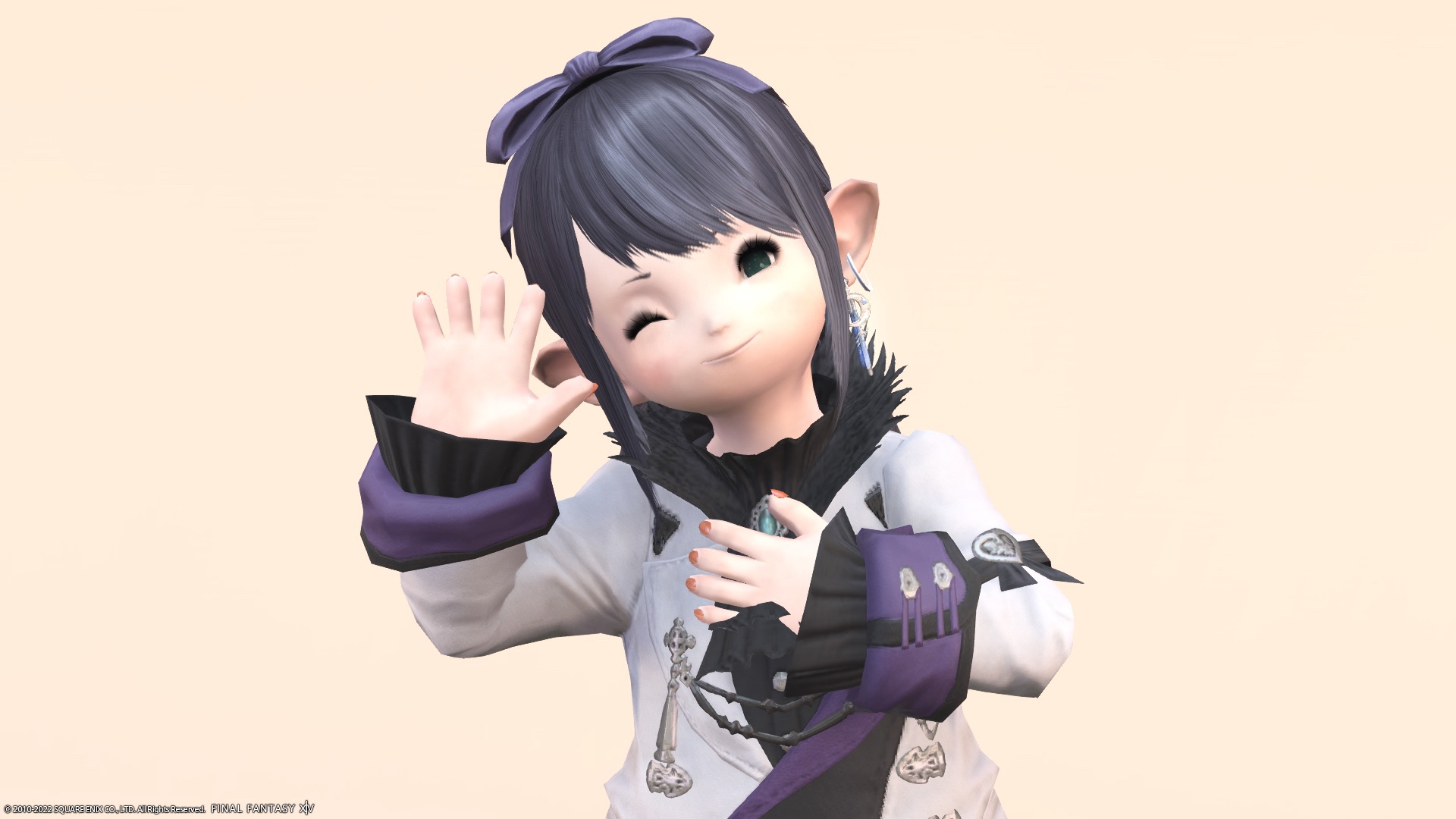 It's a coat that Norirow-san used to wear a long time ago.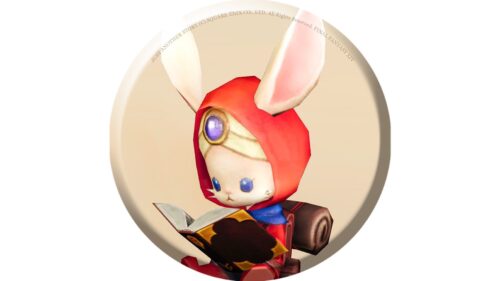 namingway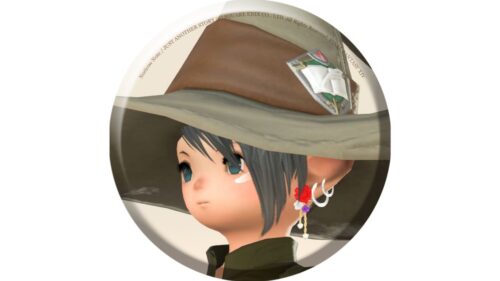 norirow
Fufu, it's cute when Noriko wears it.
Coordination this time
The head equipment is dyed with Gloom Purple, and the leg equipment is dyed with Ash Gray.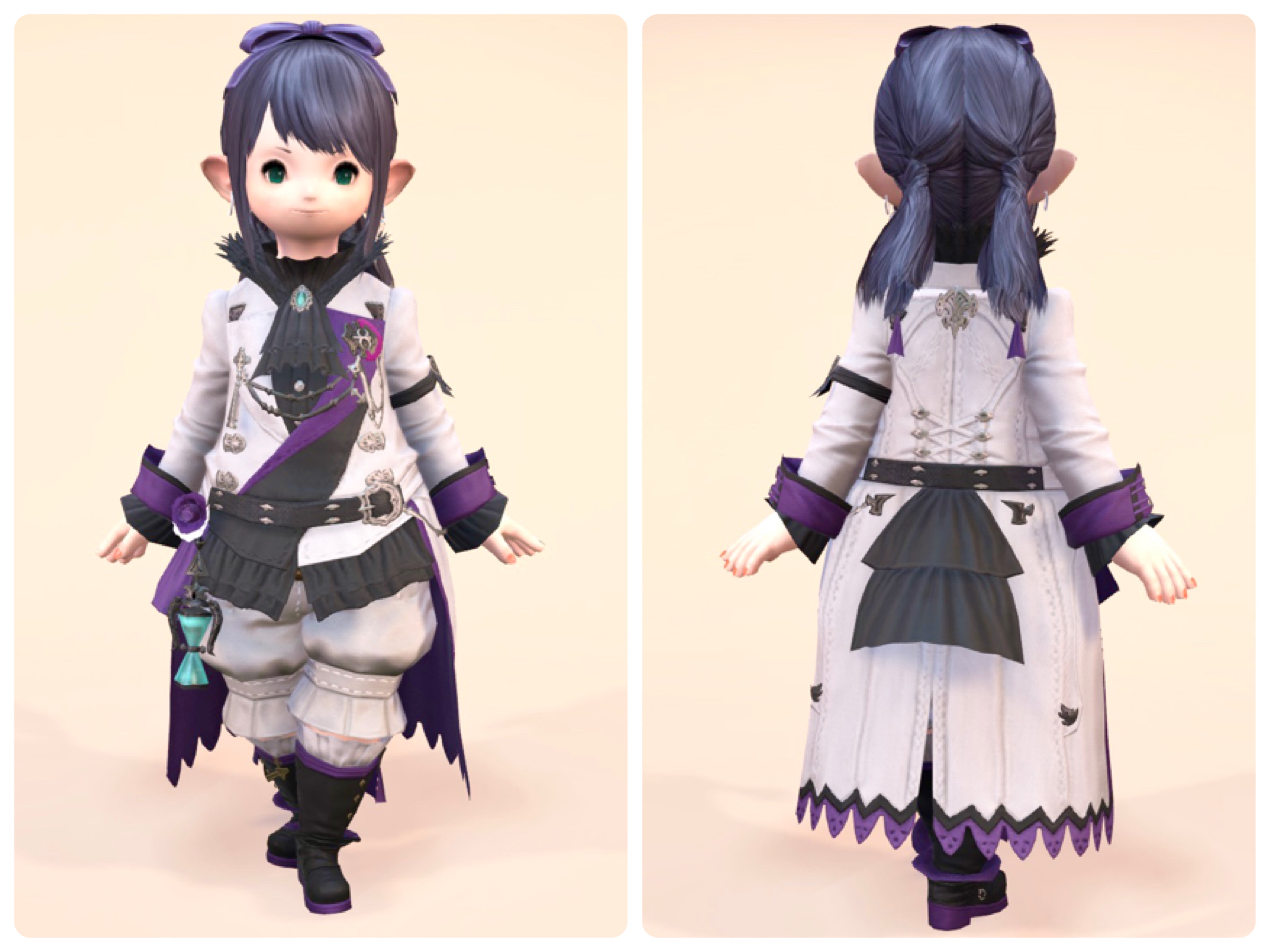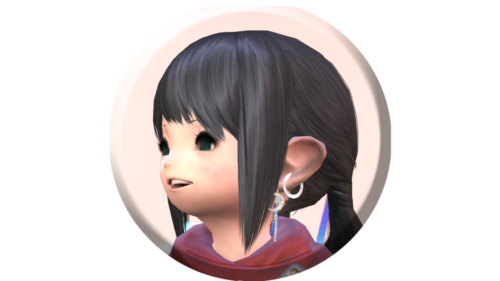 noriko
If I dye the ribbon I always wear in purple, the atmosphere will change a little.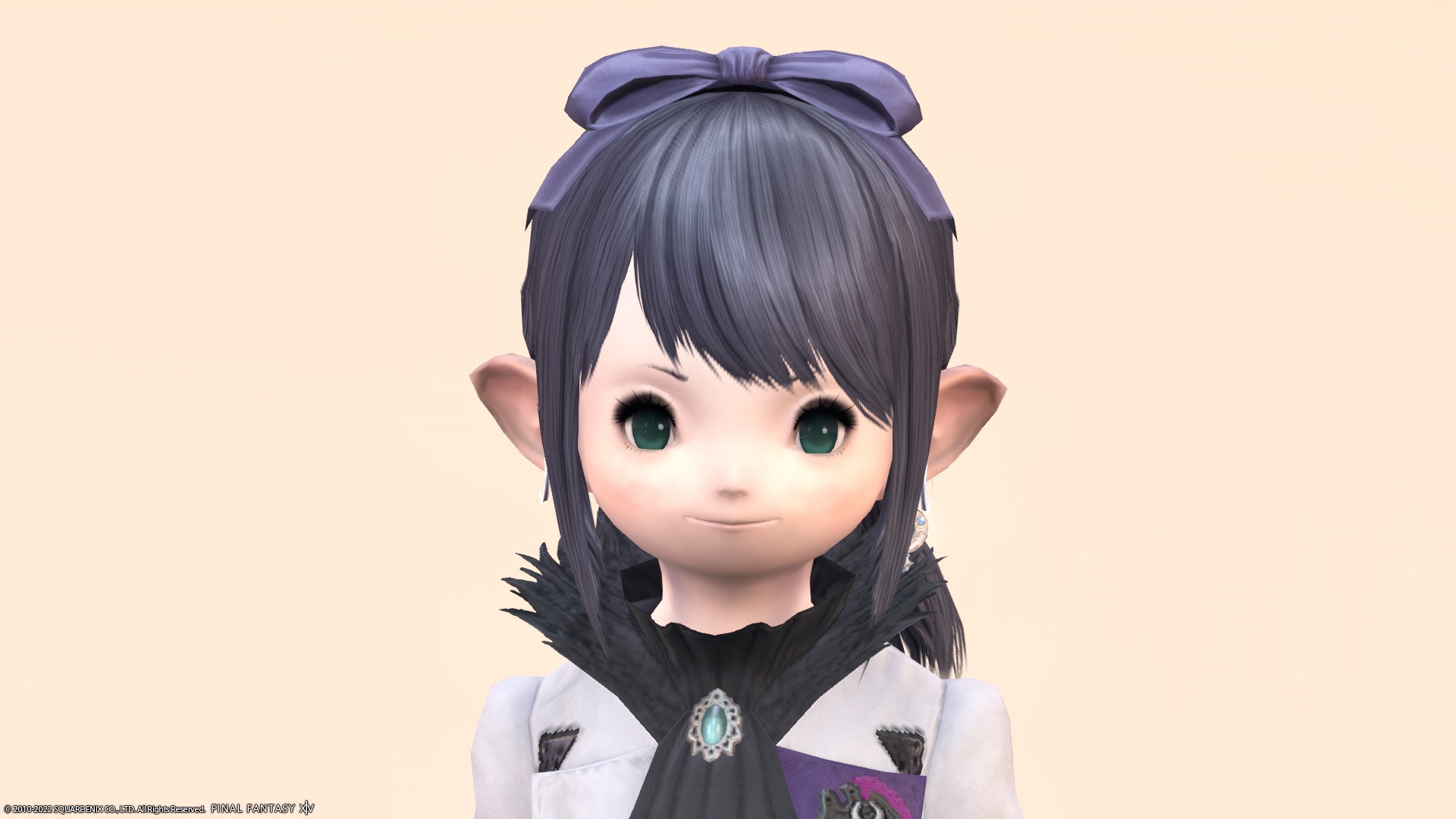 And the leading role this time is the body equipment "Plague Doctor's Coat". Very cute with a retro design! This coat is available at Saint Mocianne's Arboretum or Pharos Sirius (Hard).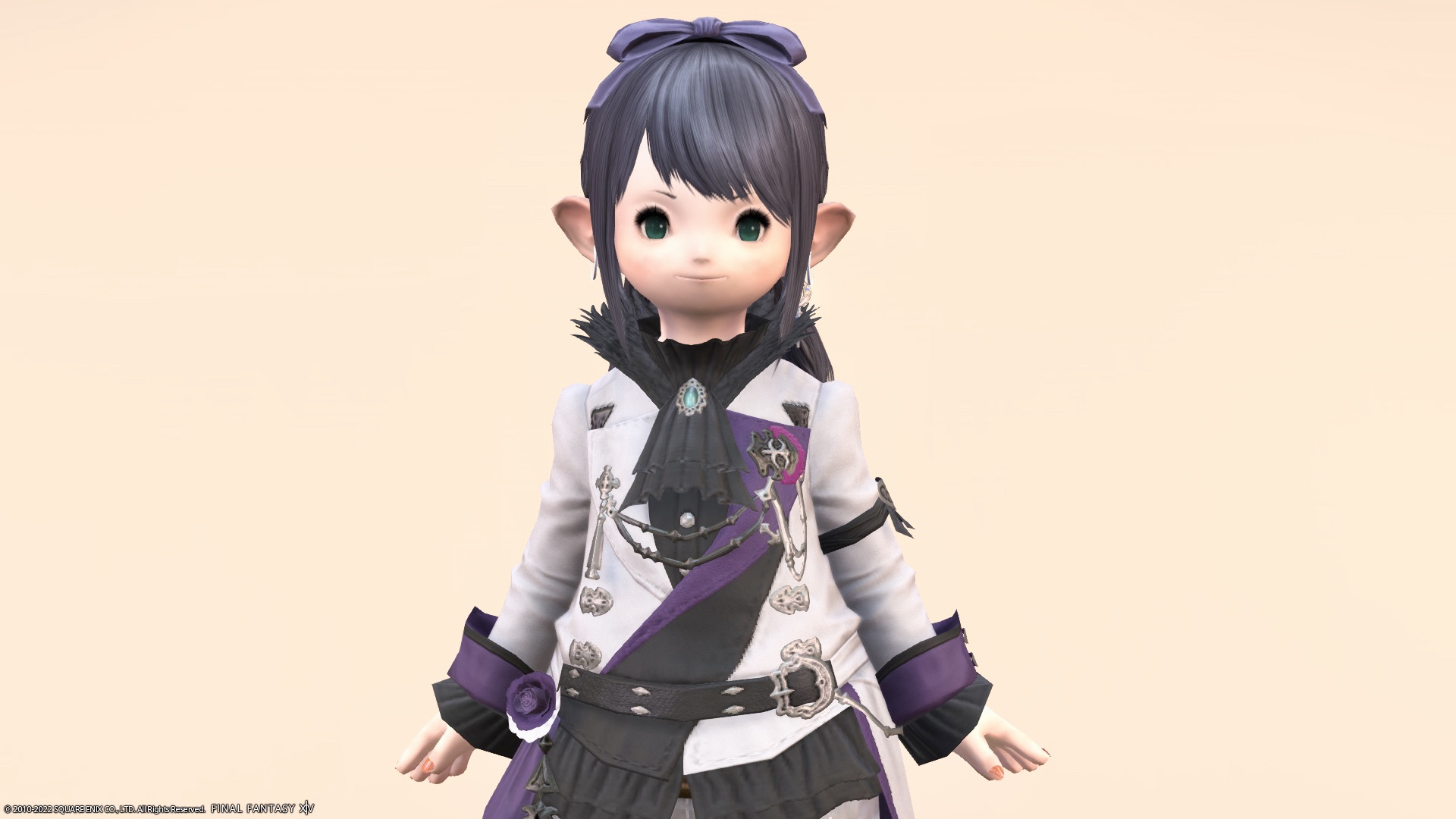 The collar is also quite distinctive.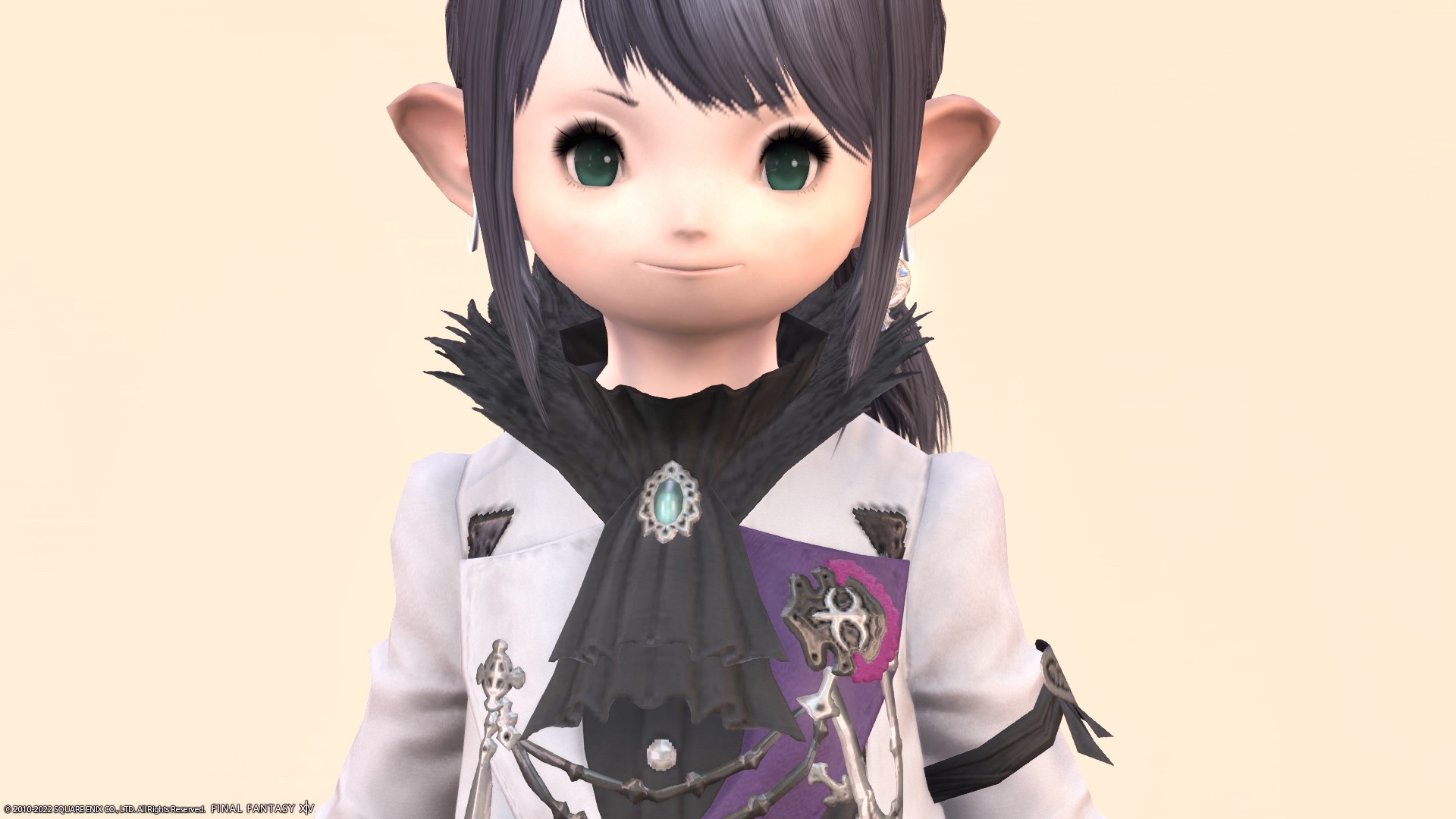 The accessories are also classic and stylish.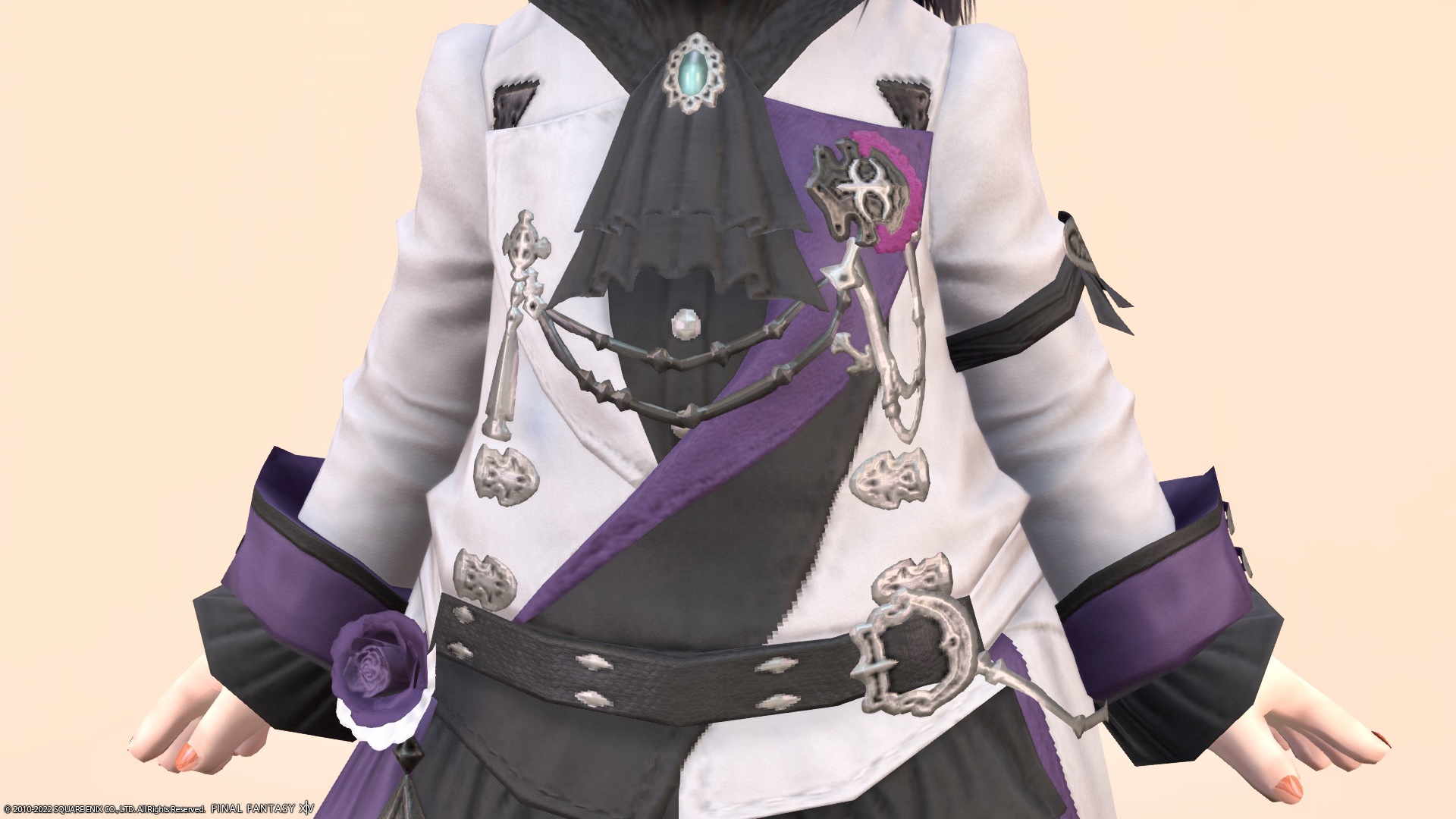 The rose and hourglass on the right are very cute designs.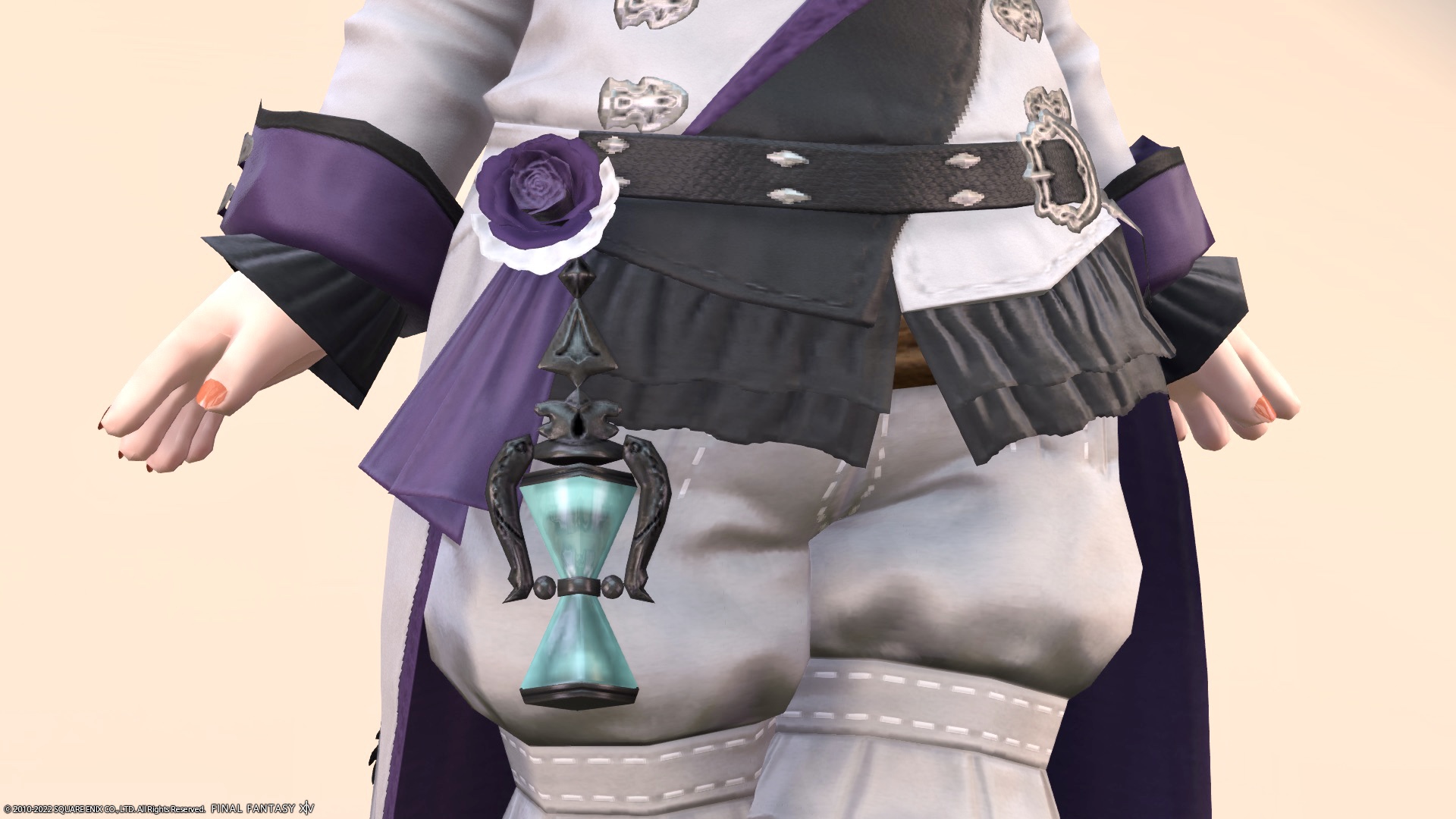 The design on the back is also excellent!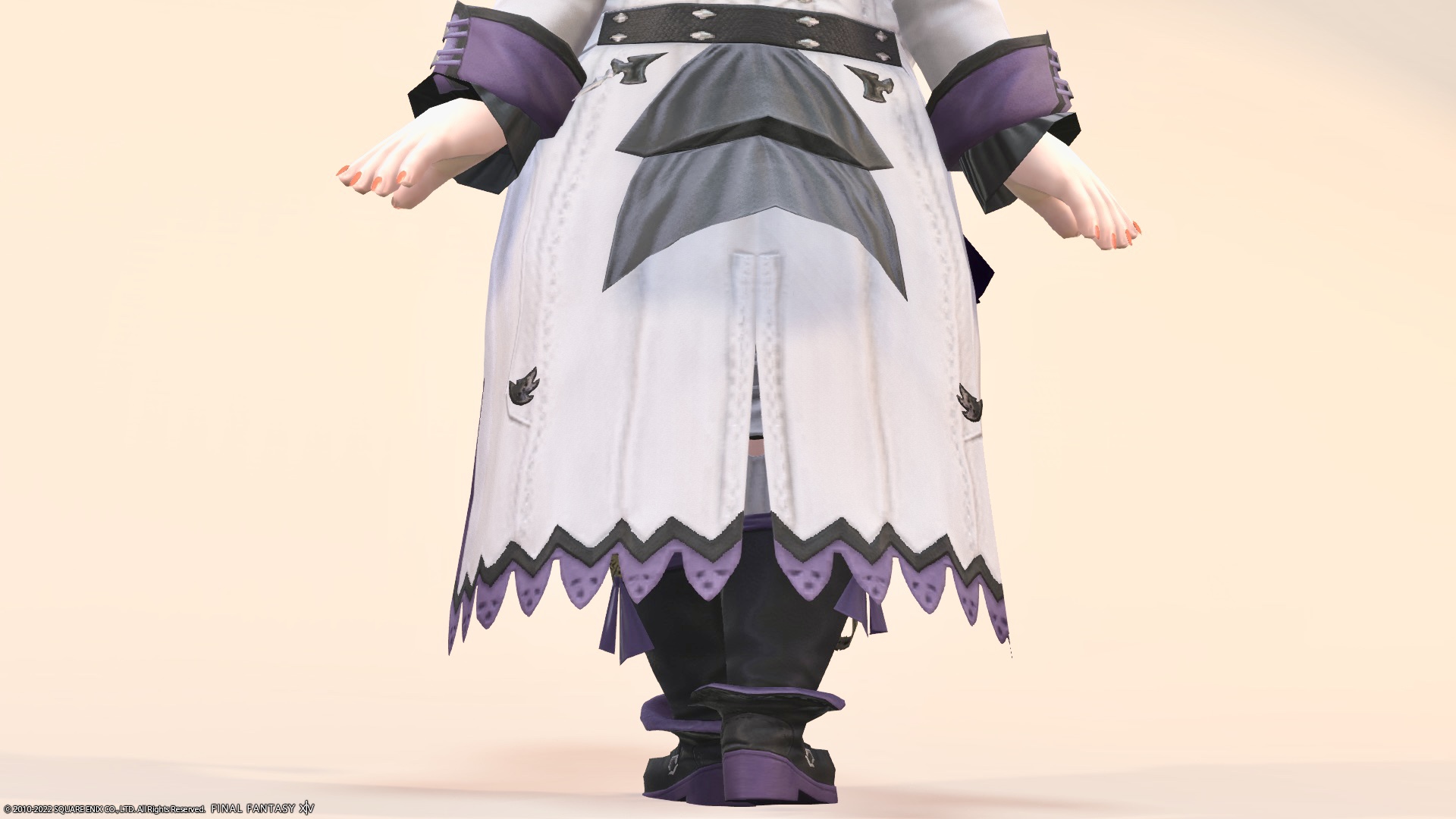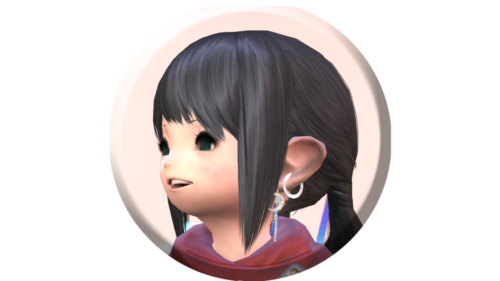 noriko
I especially like the volume around the waist!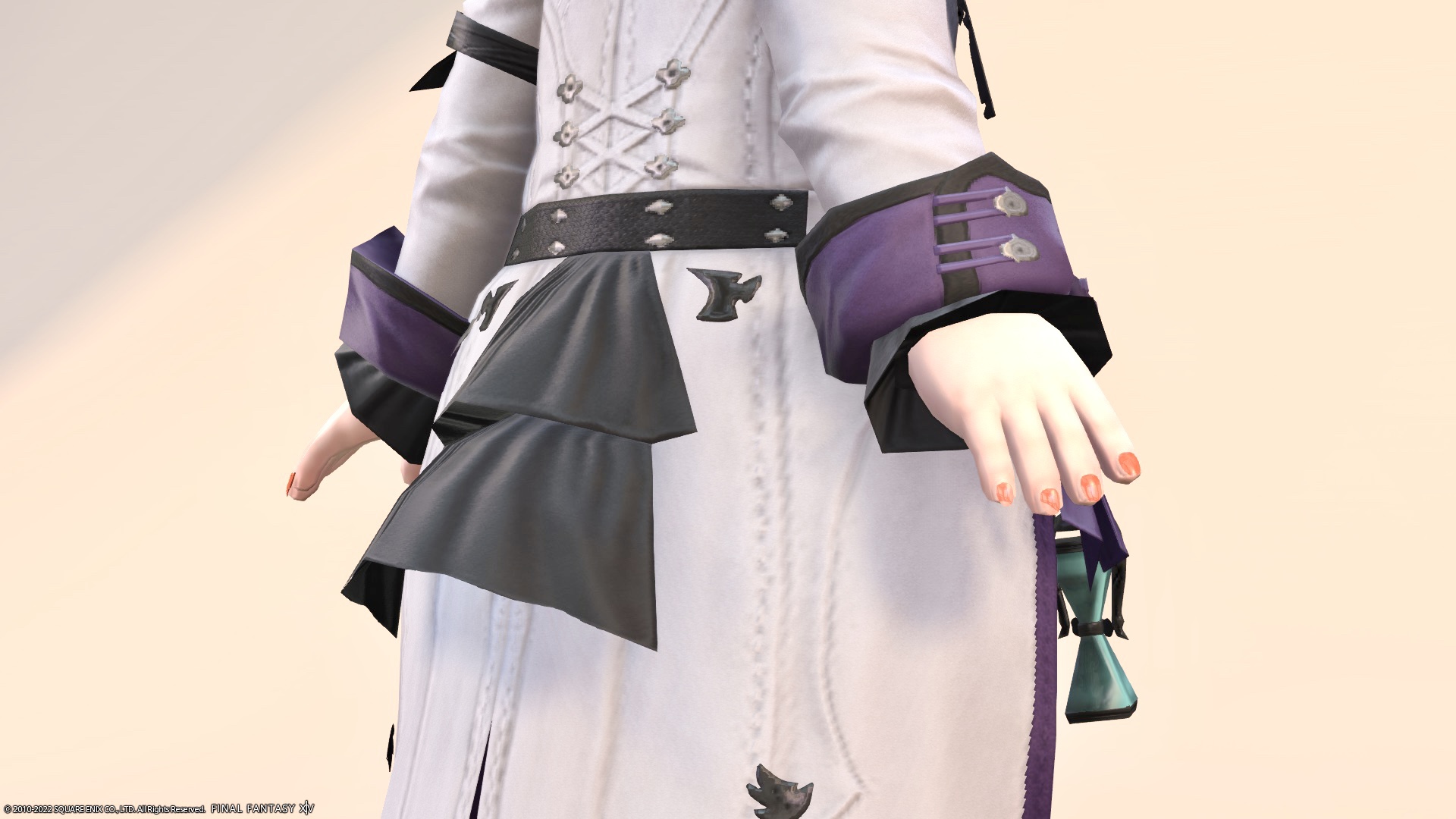 The foot-equipped "Plague Doctor's Shoes" are also very nice boots. The design around the knees is also cute, so I tried to match it with half-length pants.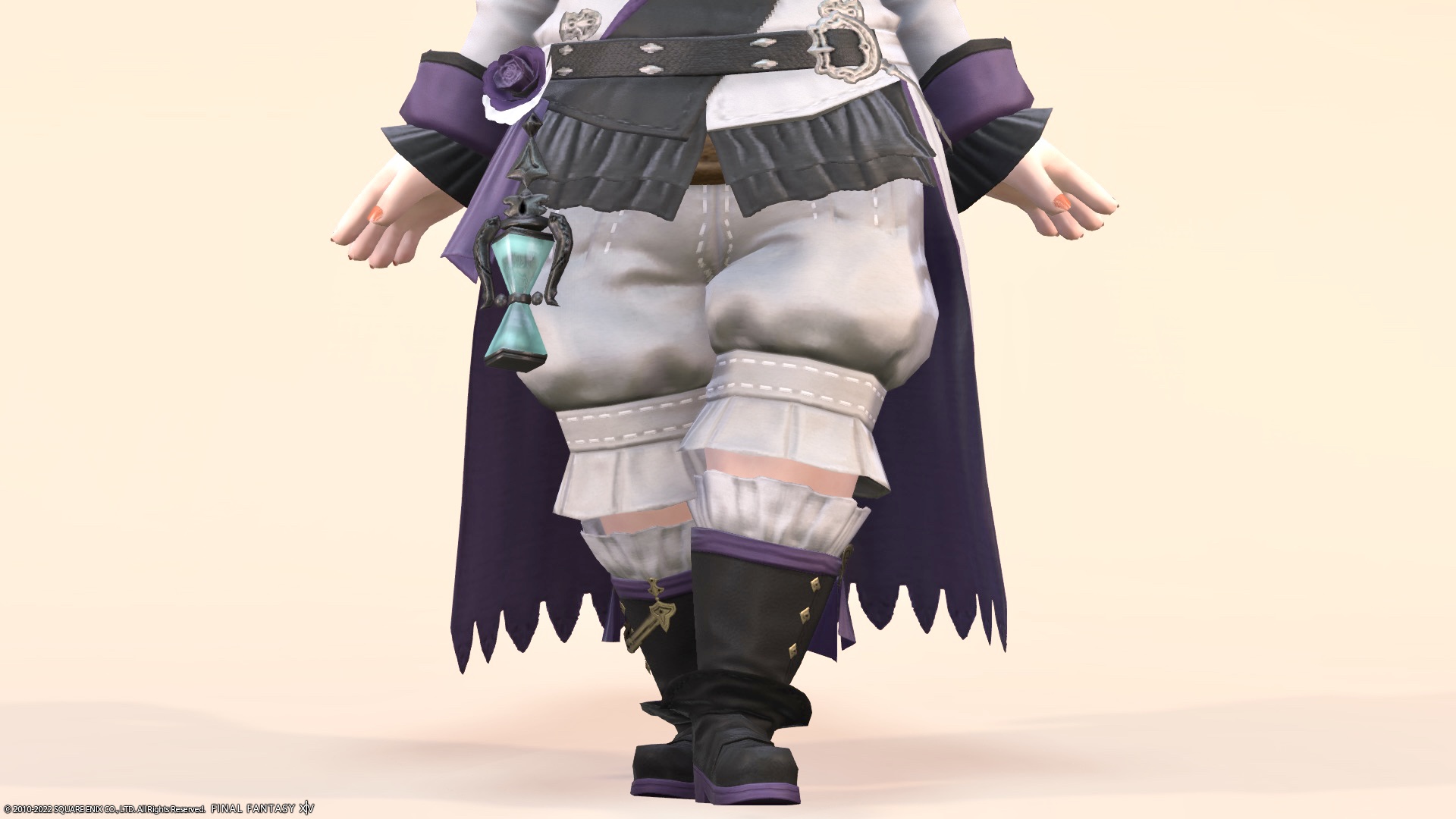 The retro coat completes the purple-based healer coordination!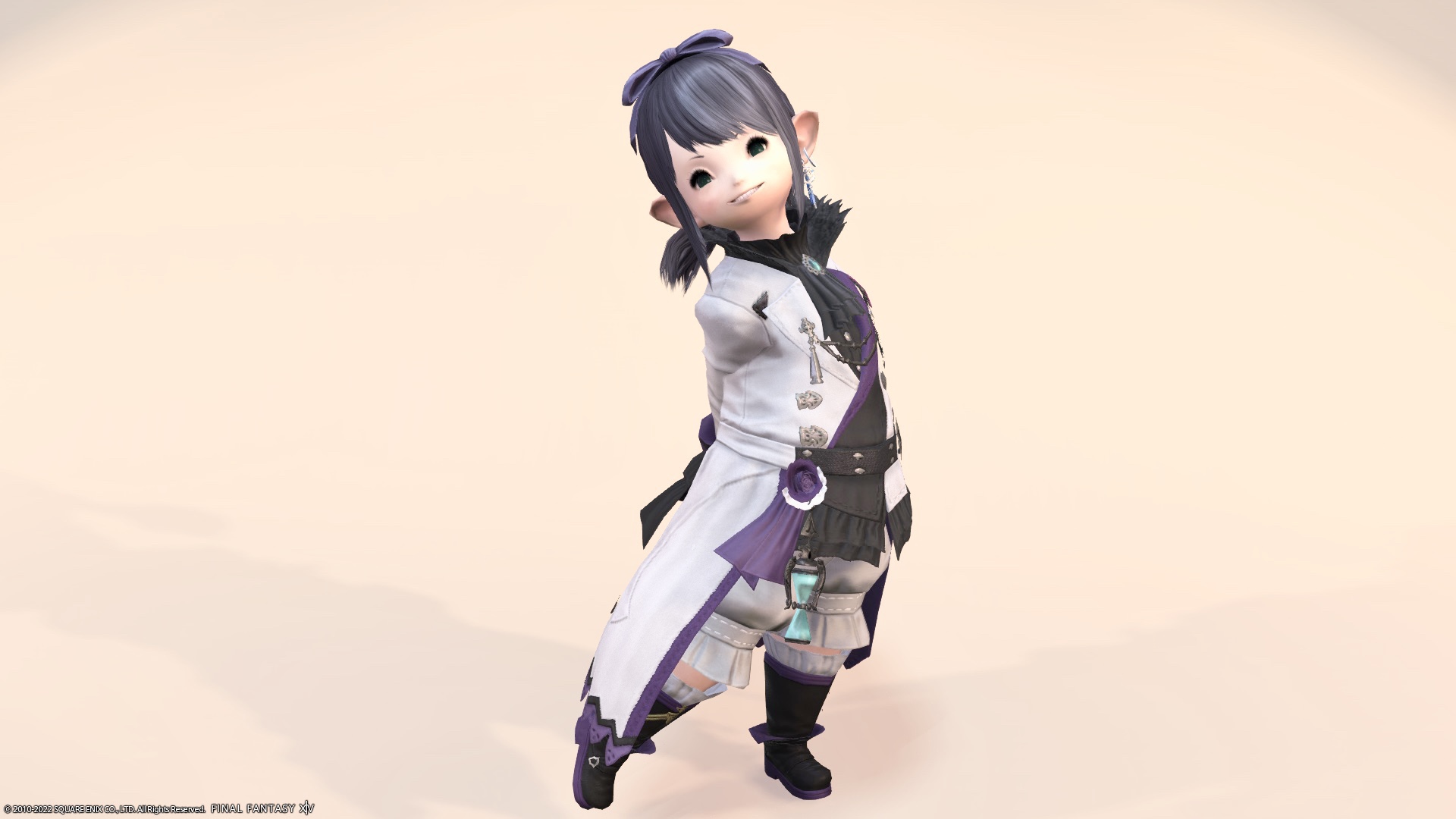 At first glance, it doesn't look like a healer, but it's okay to have a cane.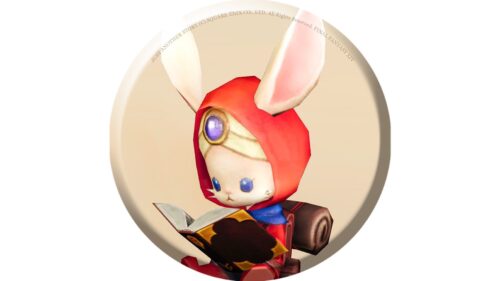 namingway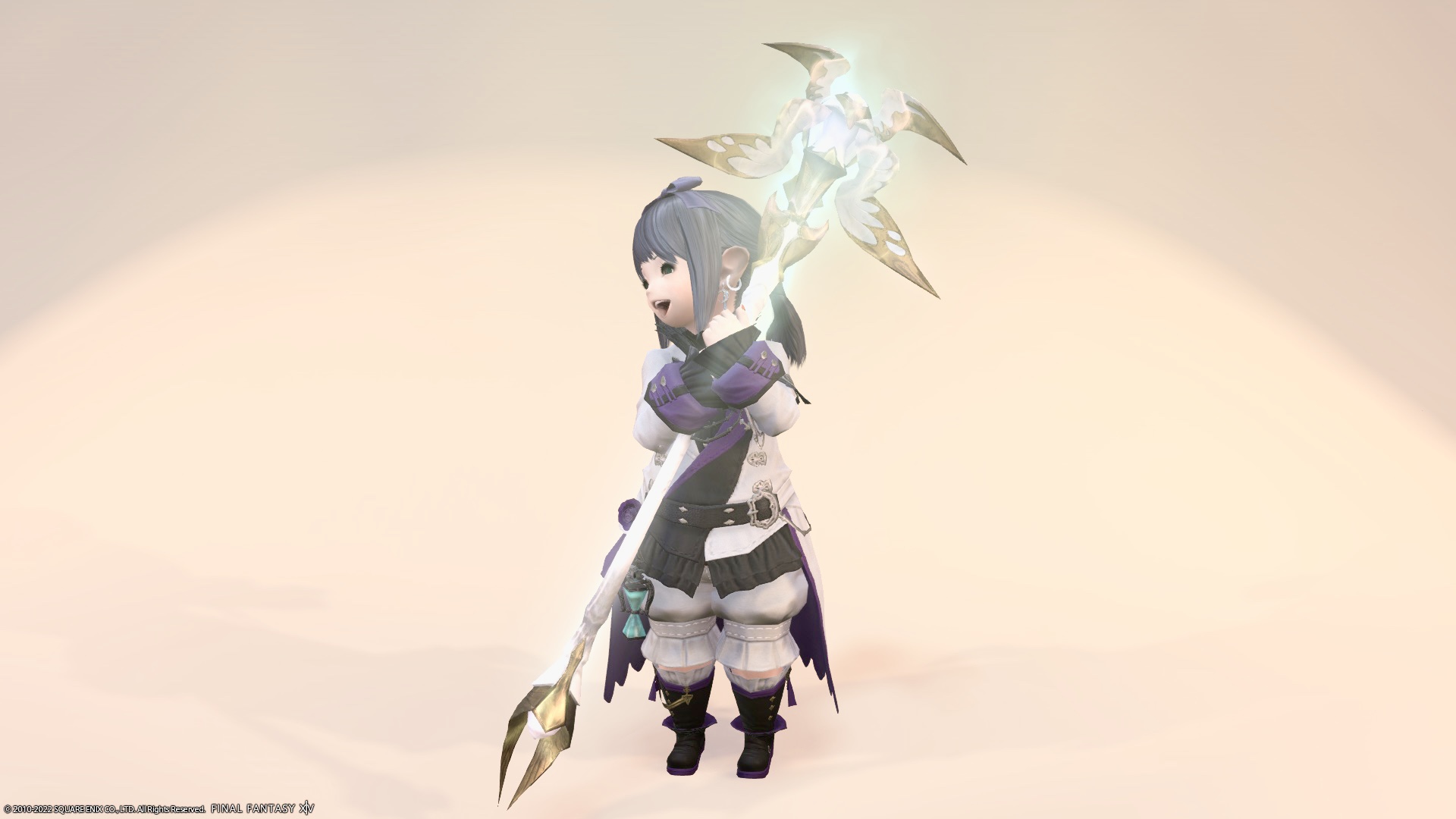 In addition, I brought the white mage Zodiac weapon "Thyrus Zenith" here.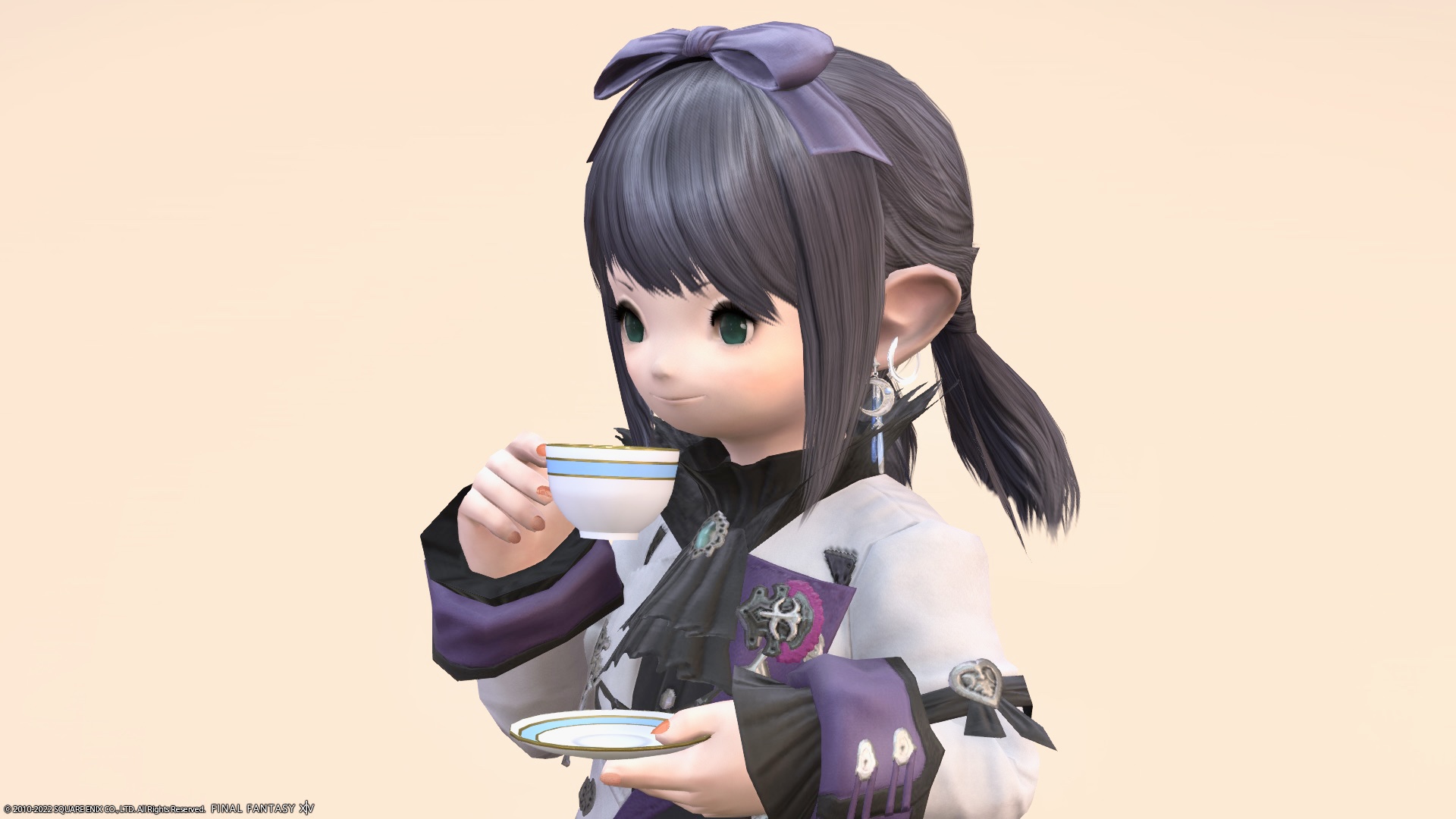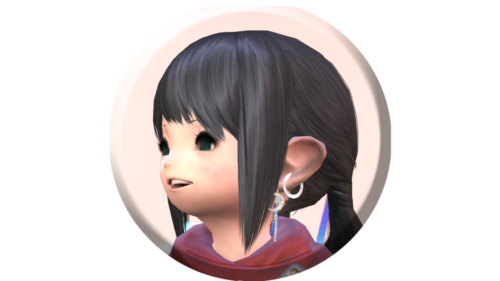 noriko
I'm glad I've always wanted to wear this coat that my brother wore ♪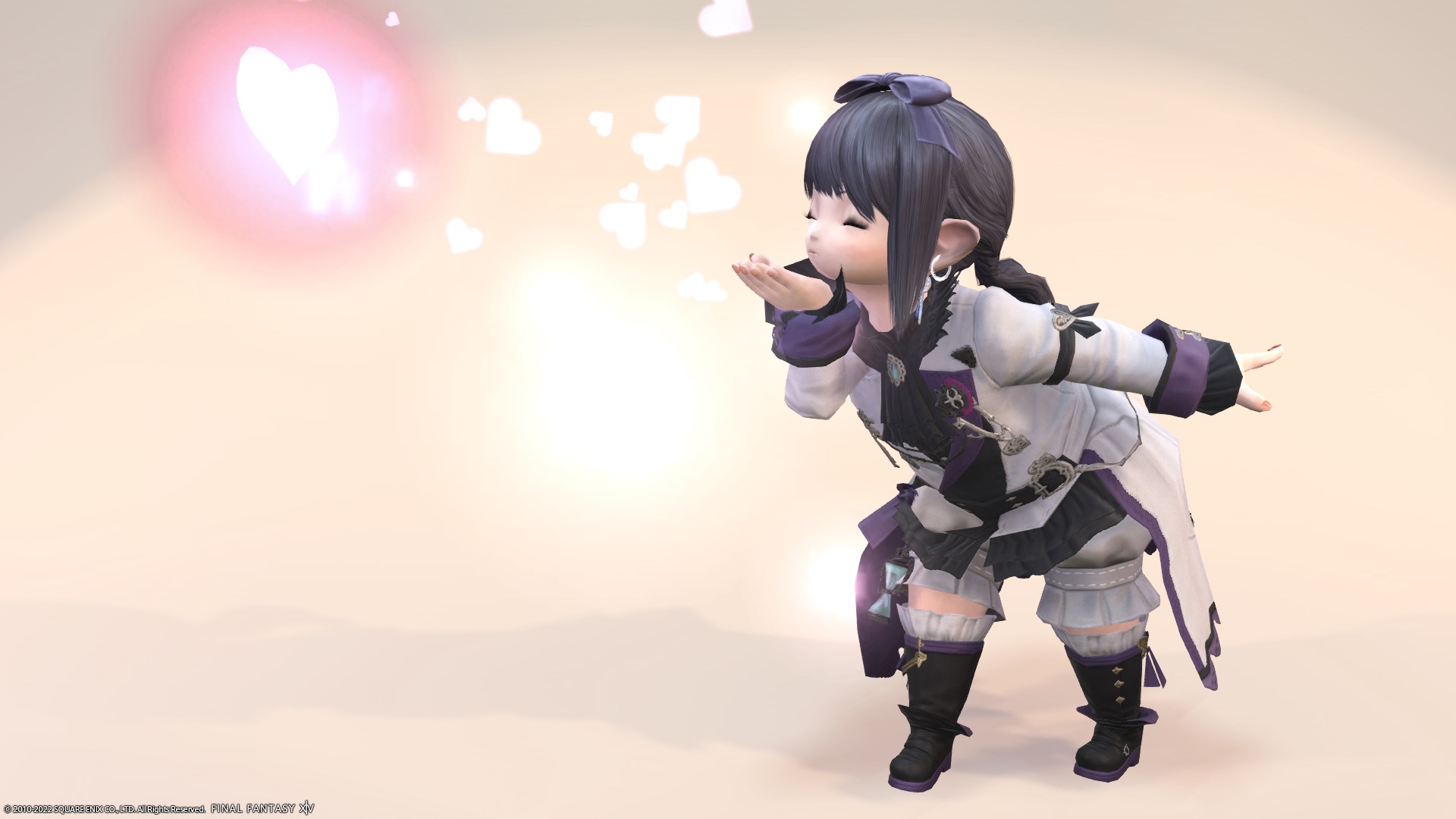 Fufu, I'm glad you got a good treasure.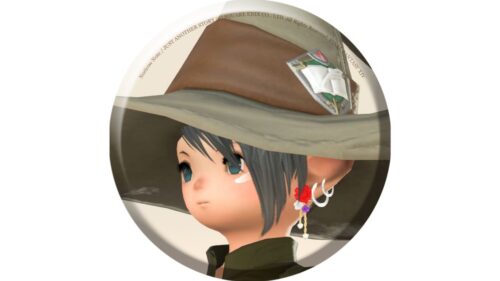 norirow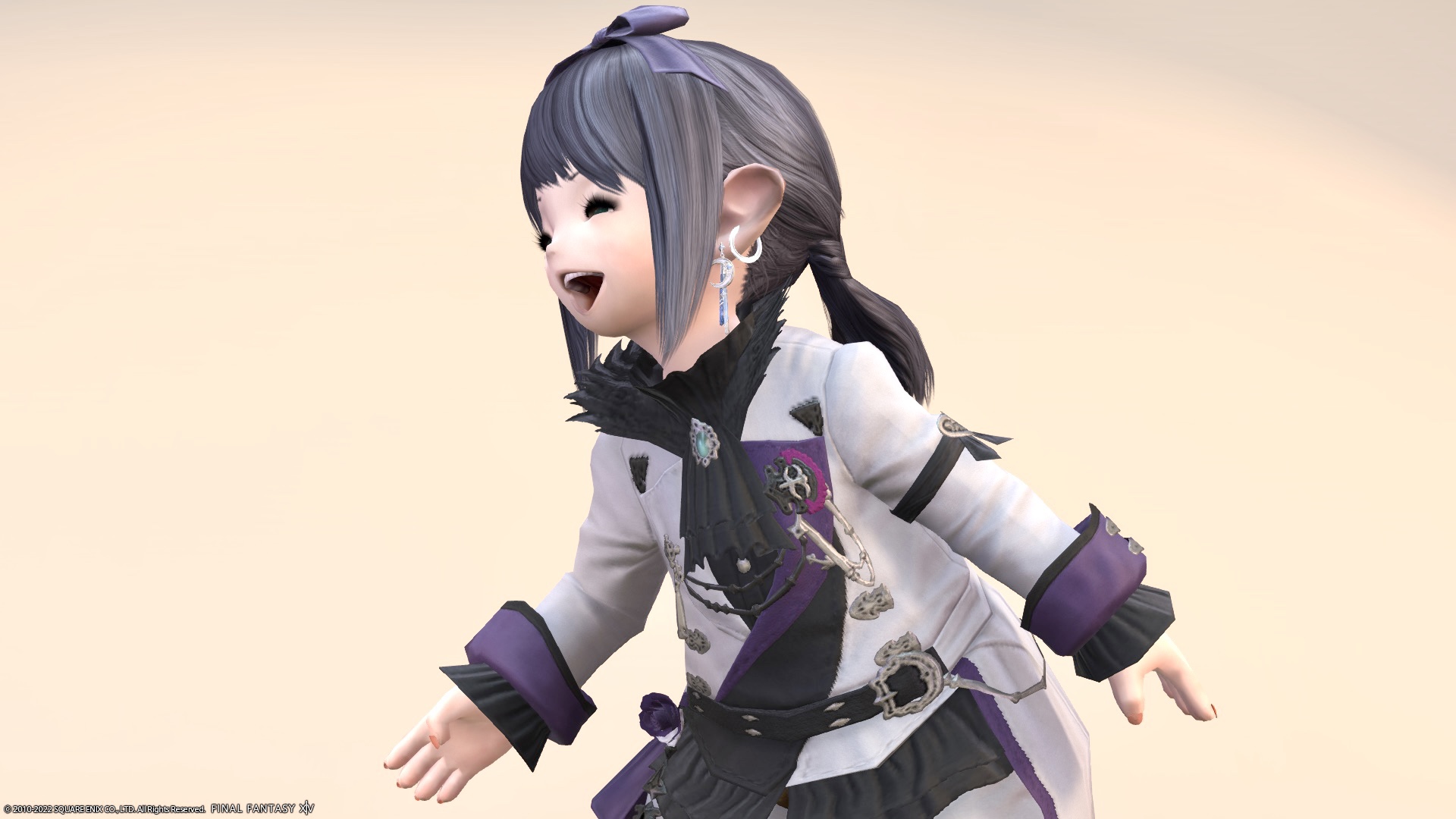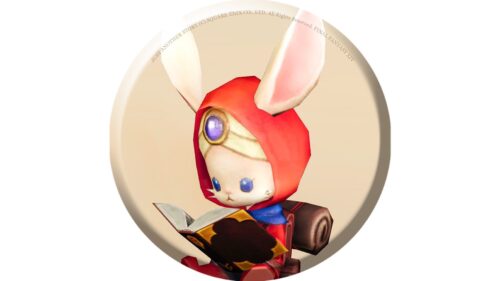 namingway
Video recording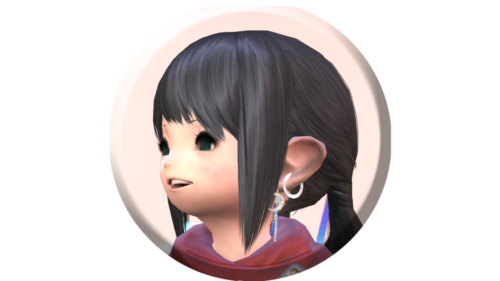 noriko
Wow, I'm happy! Thank you ♪
So, it was a record of Noriko-chan's favorite healer coordination.
Related records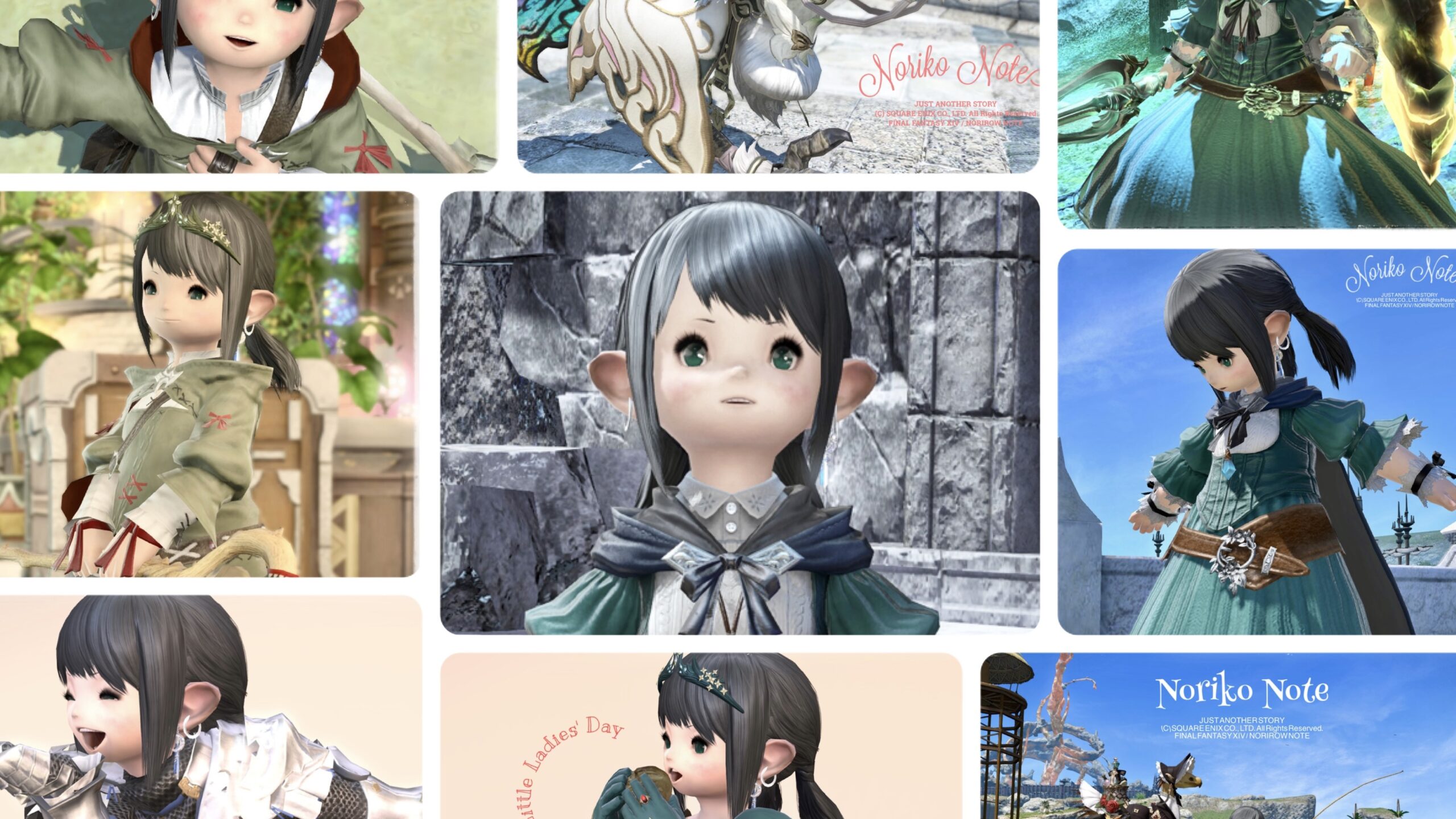 Noriko Note
This is a summary of Noriko's cute costumes and items! / ノリコちゃんの可愛い衣装やアイテムのまとめです!