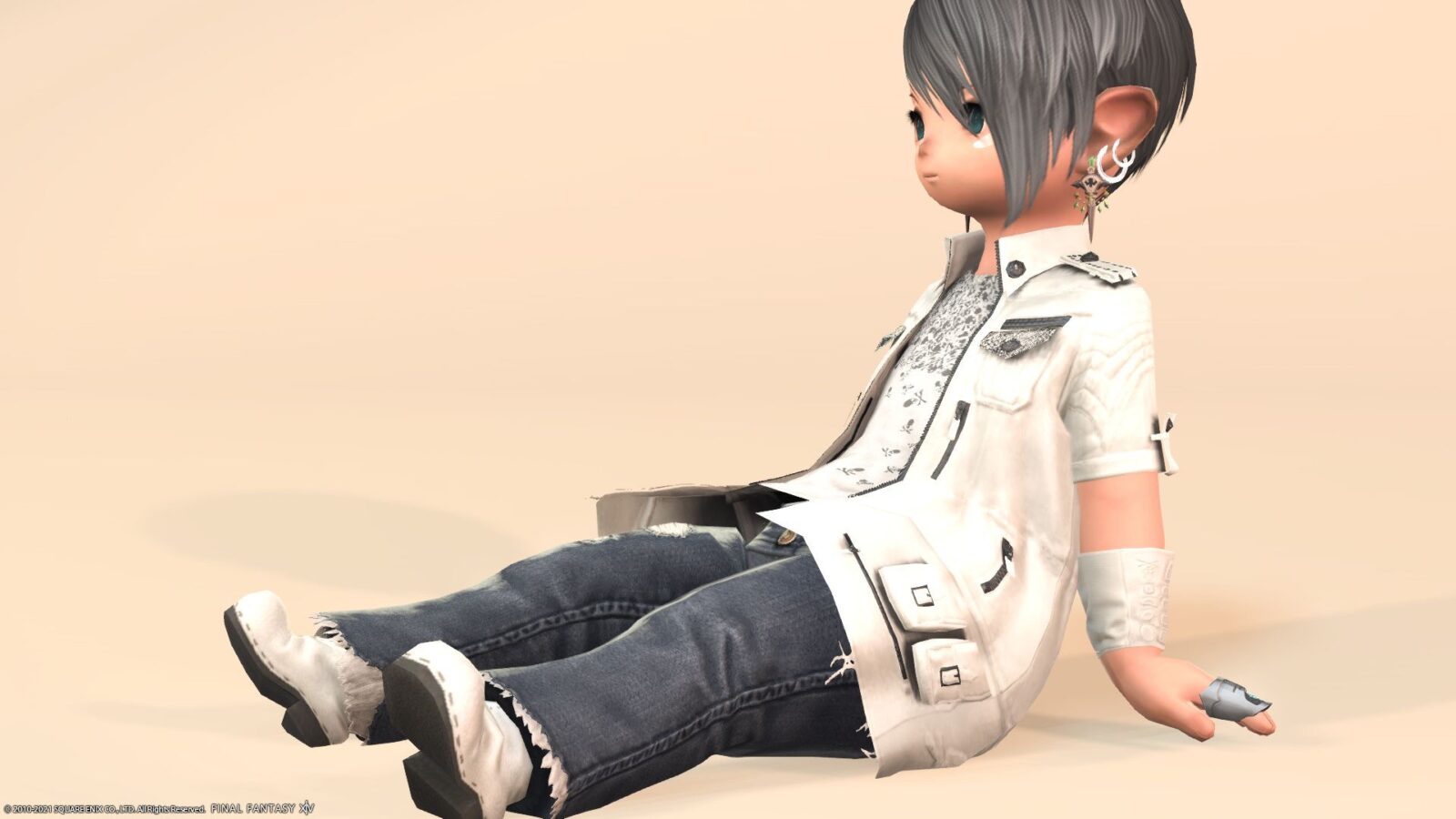 This is a coordination using my favorite flared jeans "Peacelover's Pantaloons".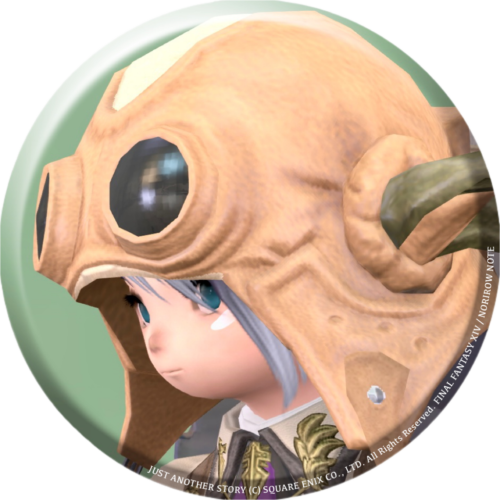 norirow
I really like flared pants, and this is exactly "jeans" and casual.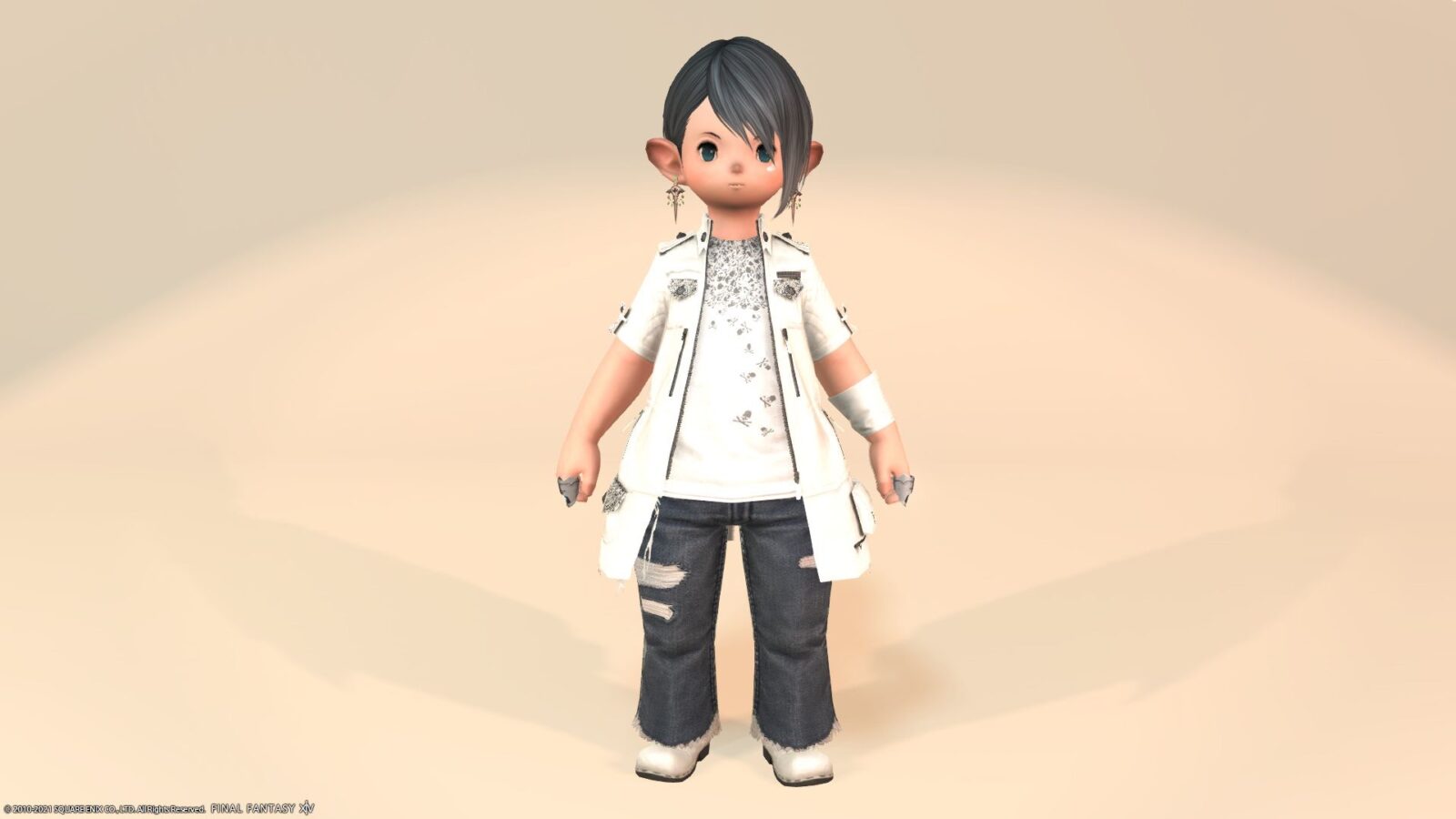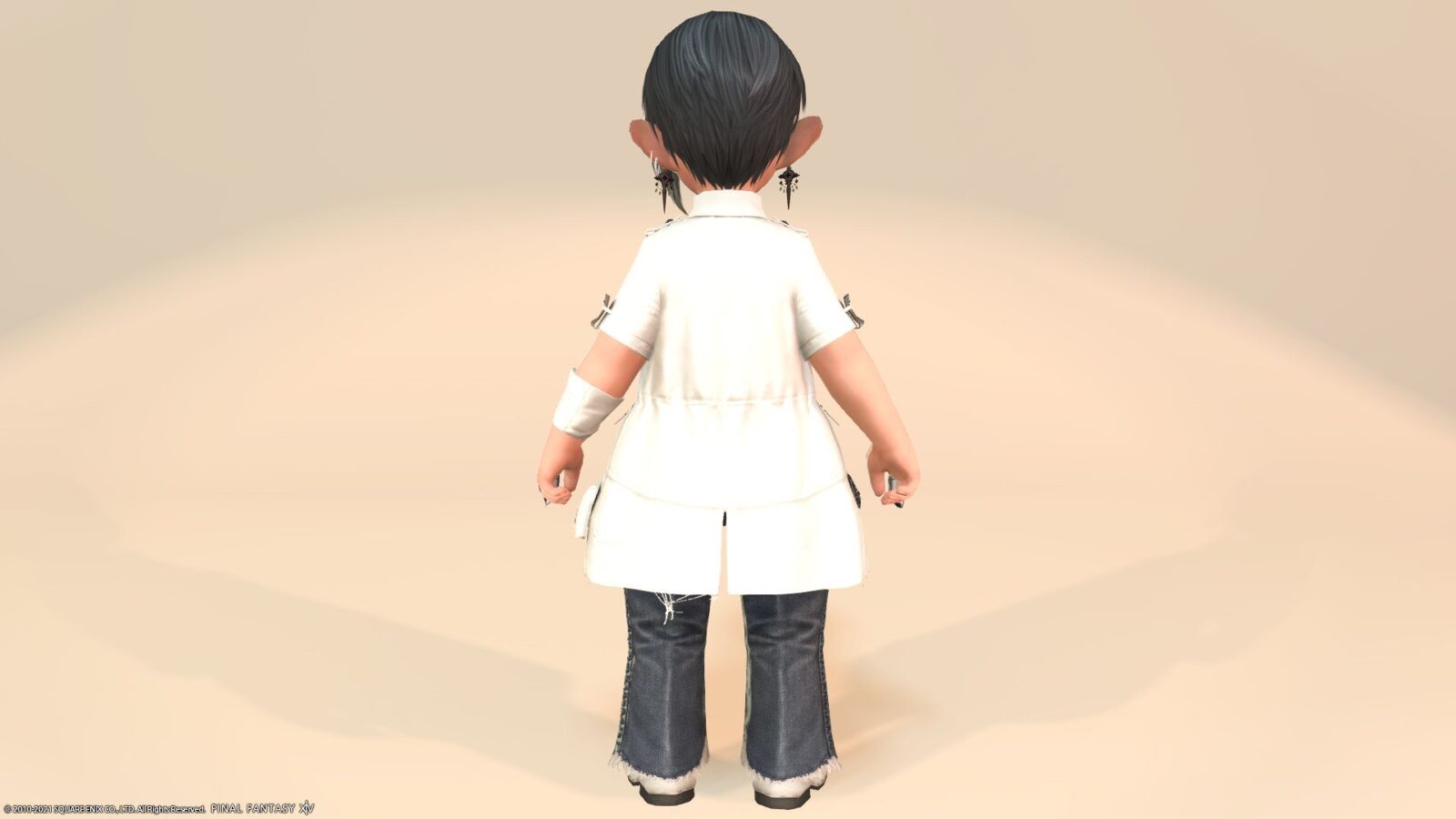 Jeans are surprisingly likely, but there is nothing else.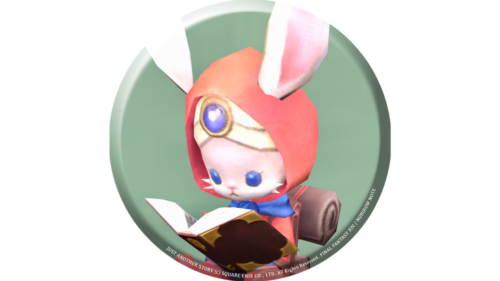 namingway
Coordination this time
The "Lucian Prince's Jacket" on the torso is a FF15 collaboration outfit. You should get it somewhere again someday.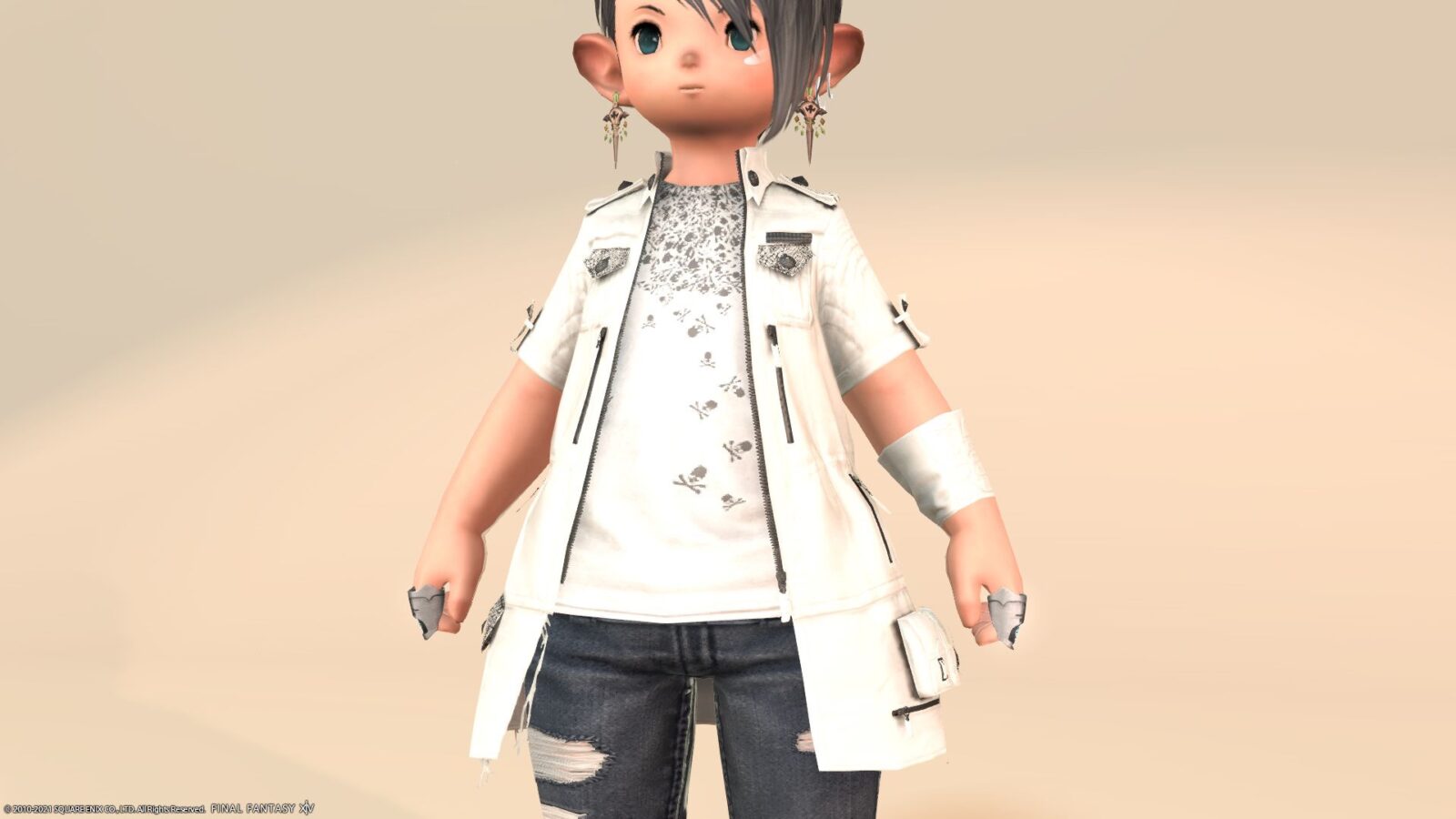 This "Peacelover's Pantaloons" is originally light blue, but here I dyed it in Ink blue to give it a jeans look that hasn't faded to that extent.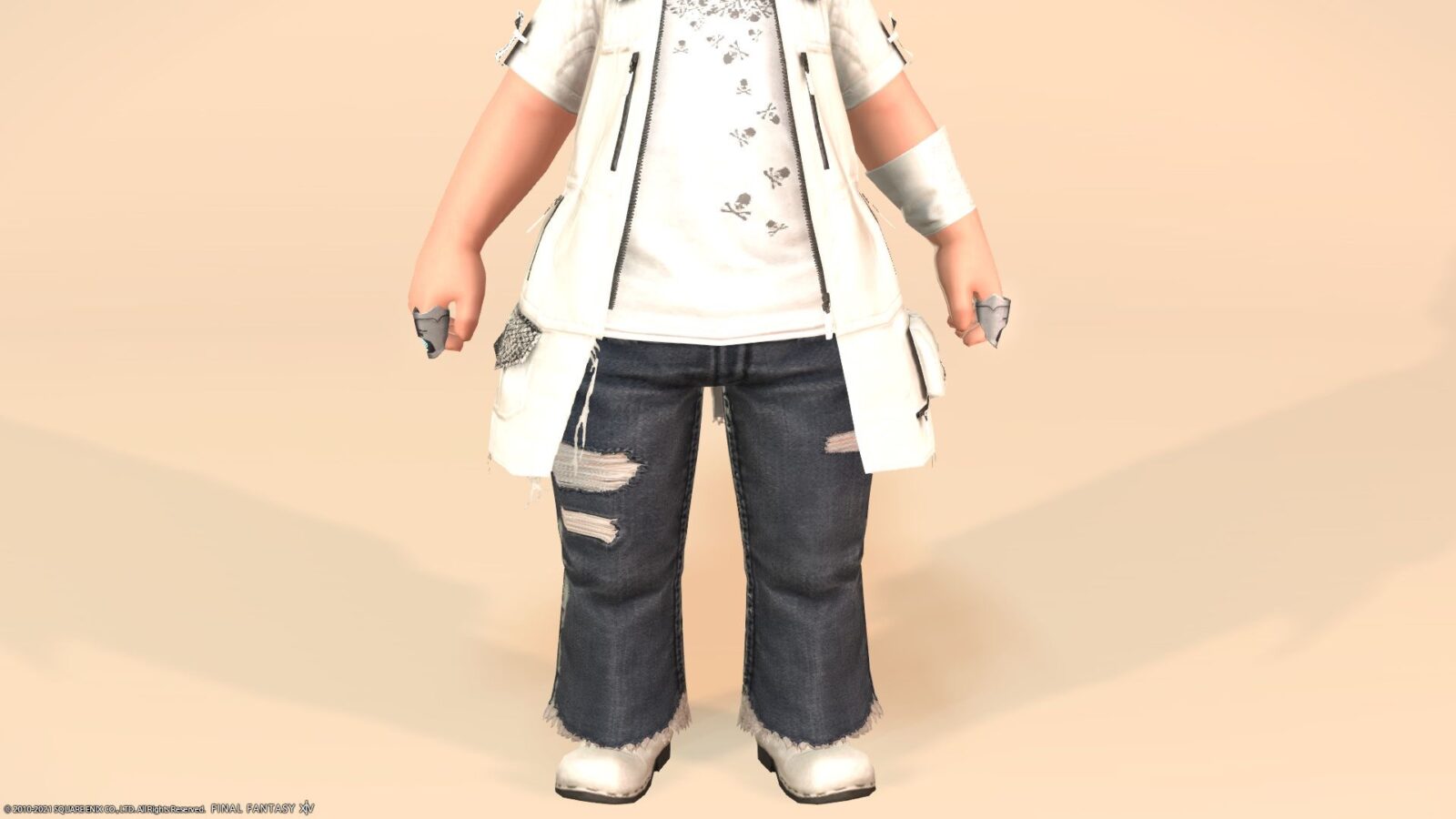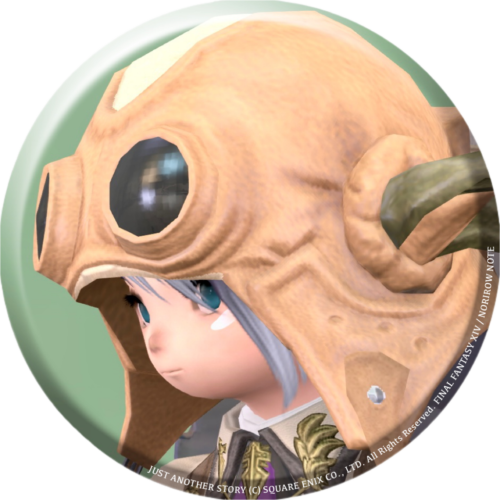 norirow
There are a lot of things like damage processing and stitching.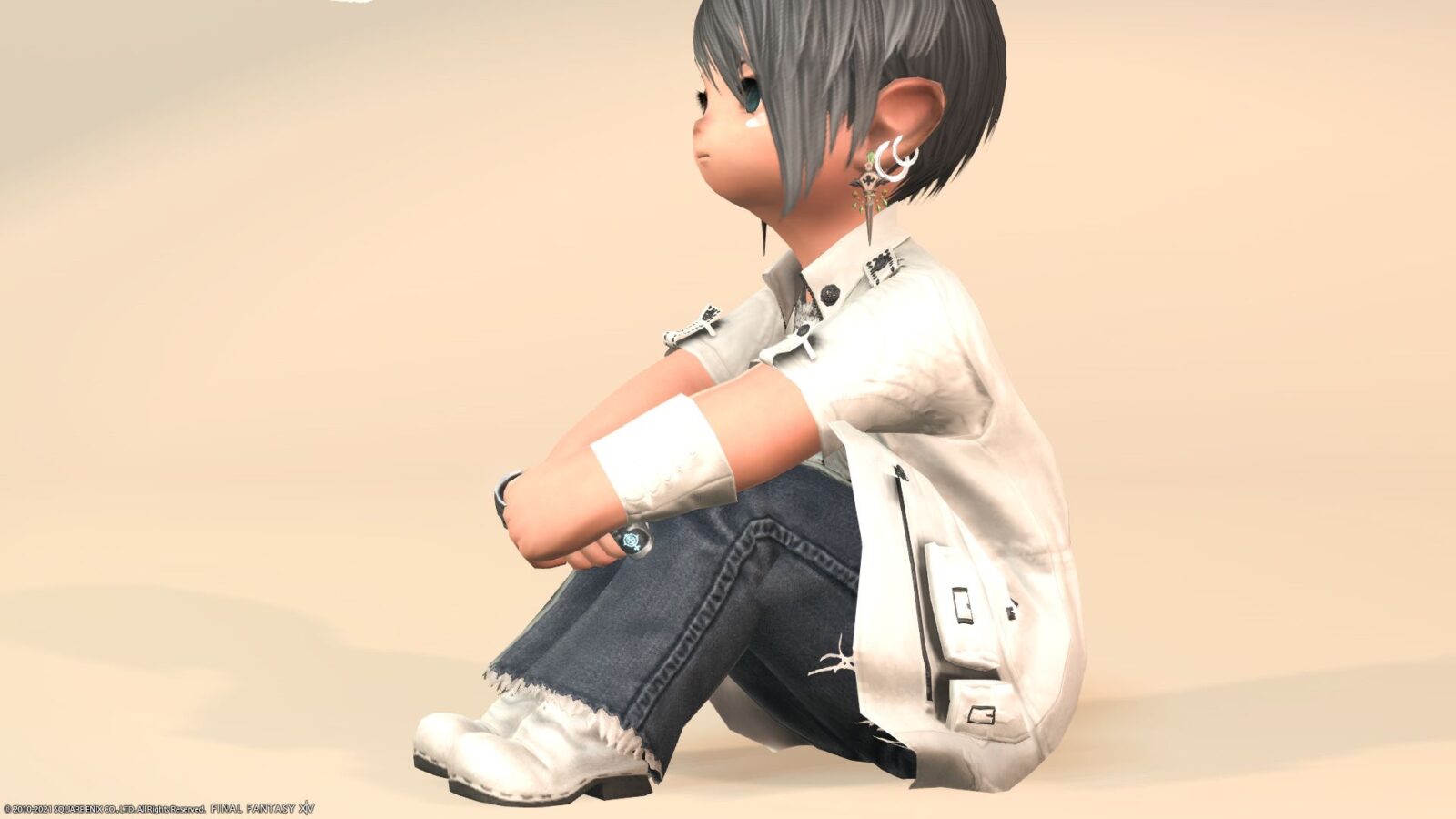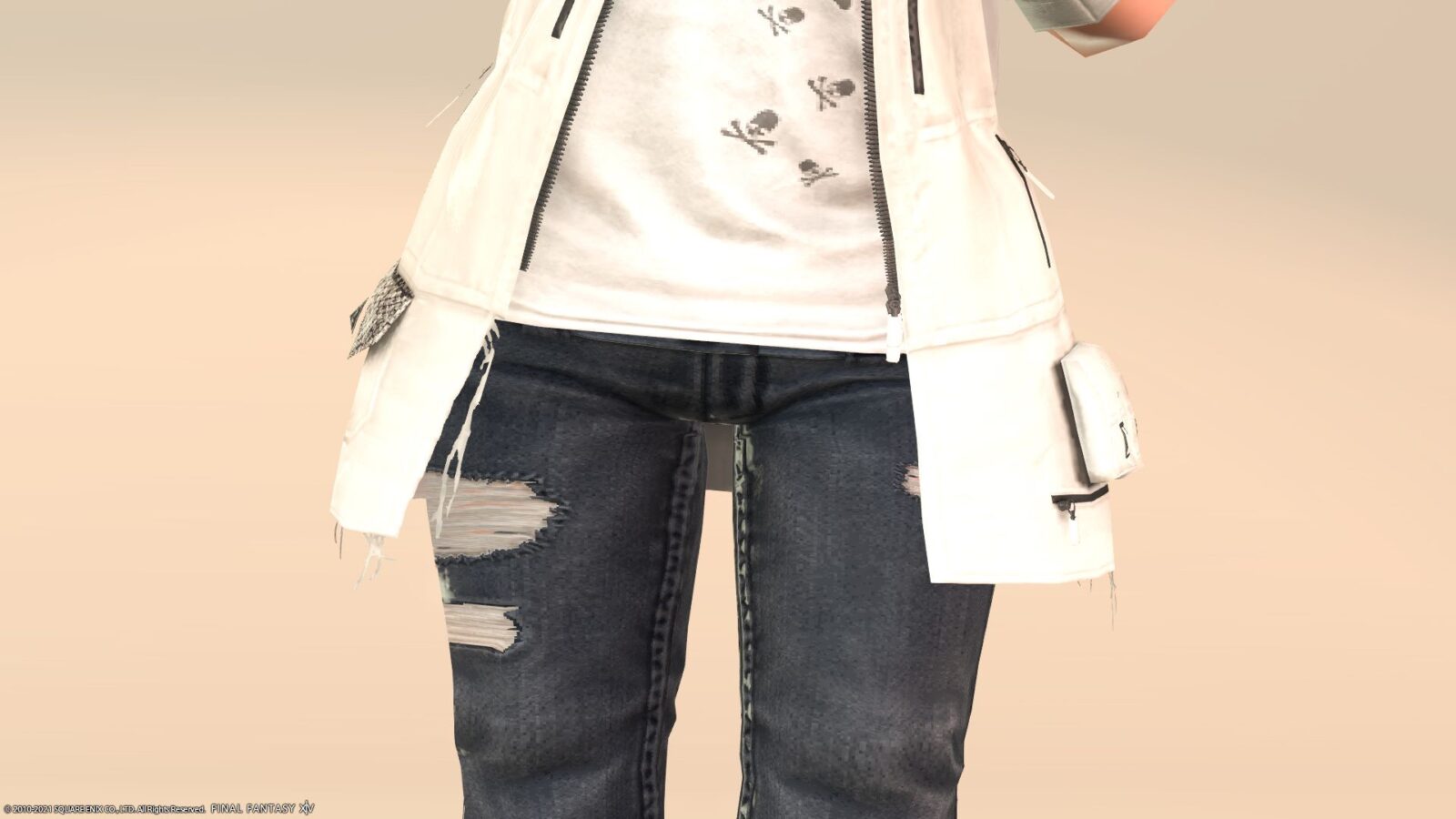 It's amazing that the texture of jeans is well expressed.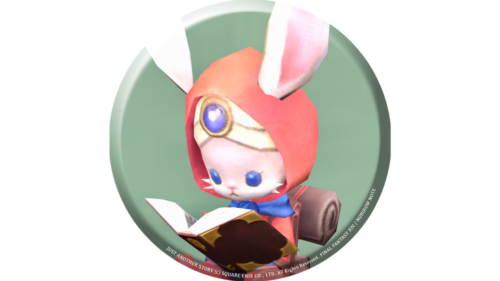 namingway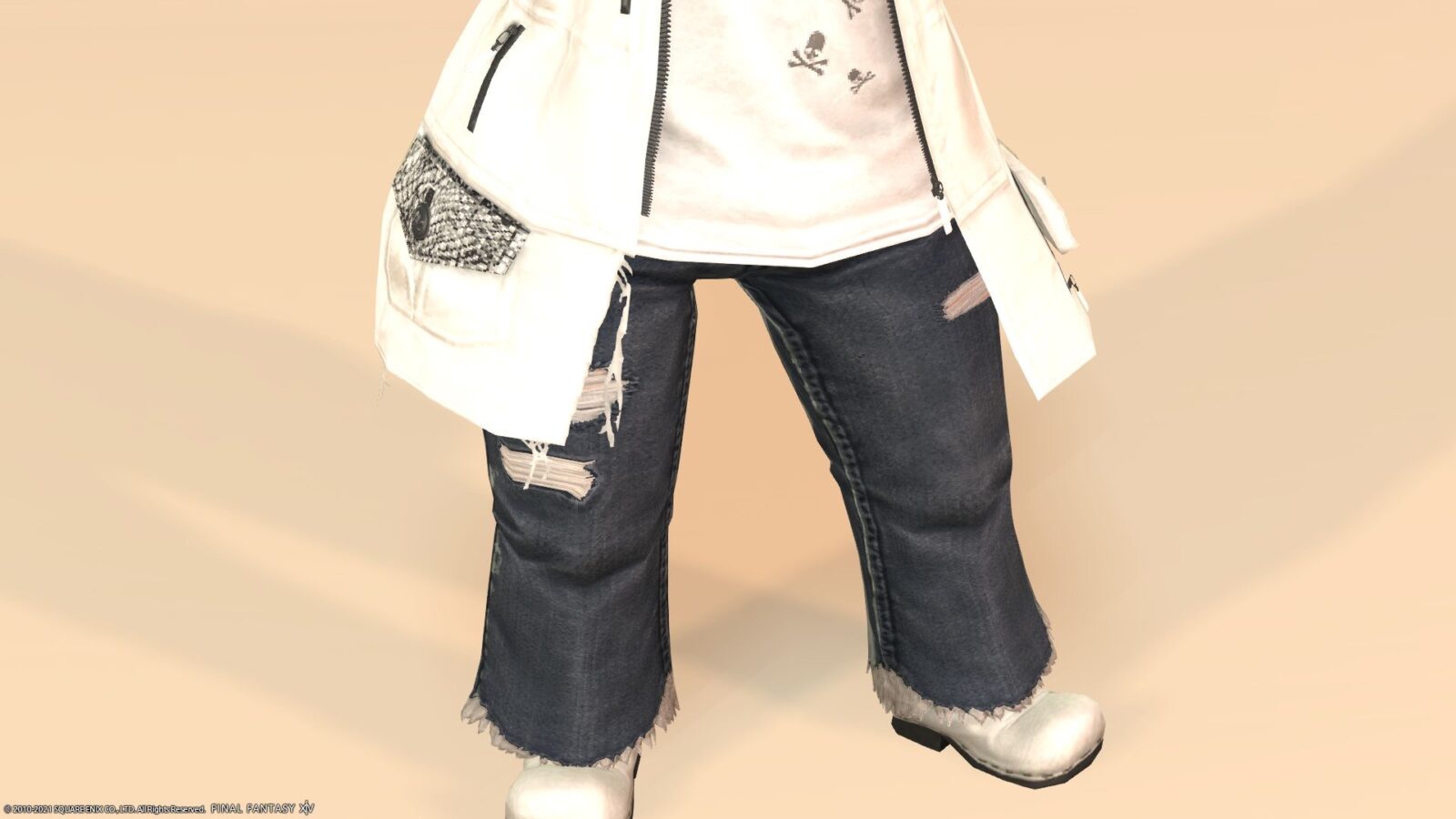 The hem is quite frayed.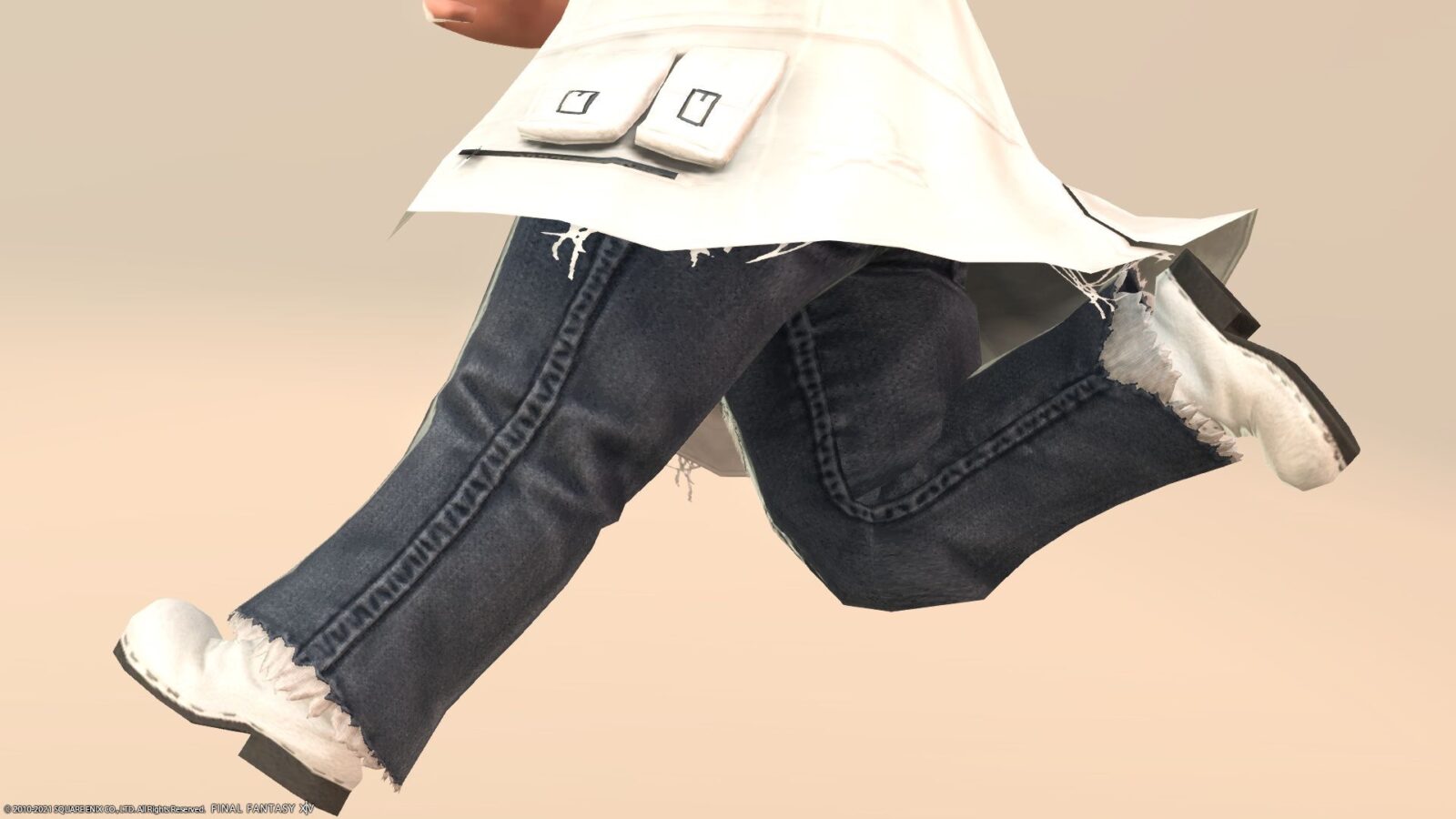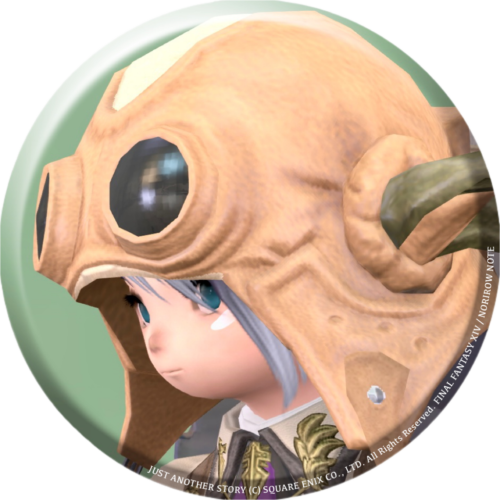 norirow
It has a natural bootcut, so you can expect a long leg effect.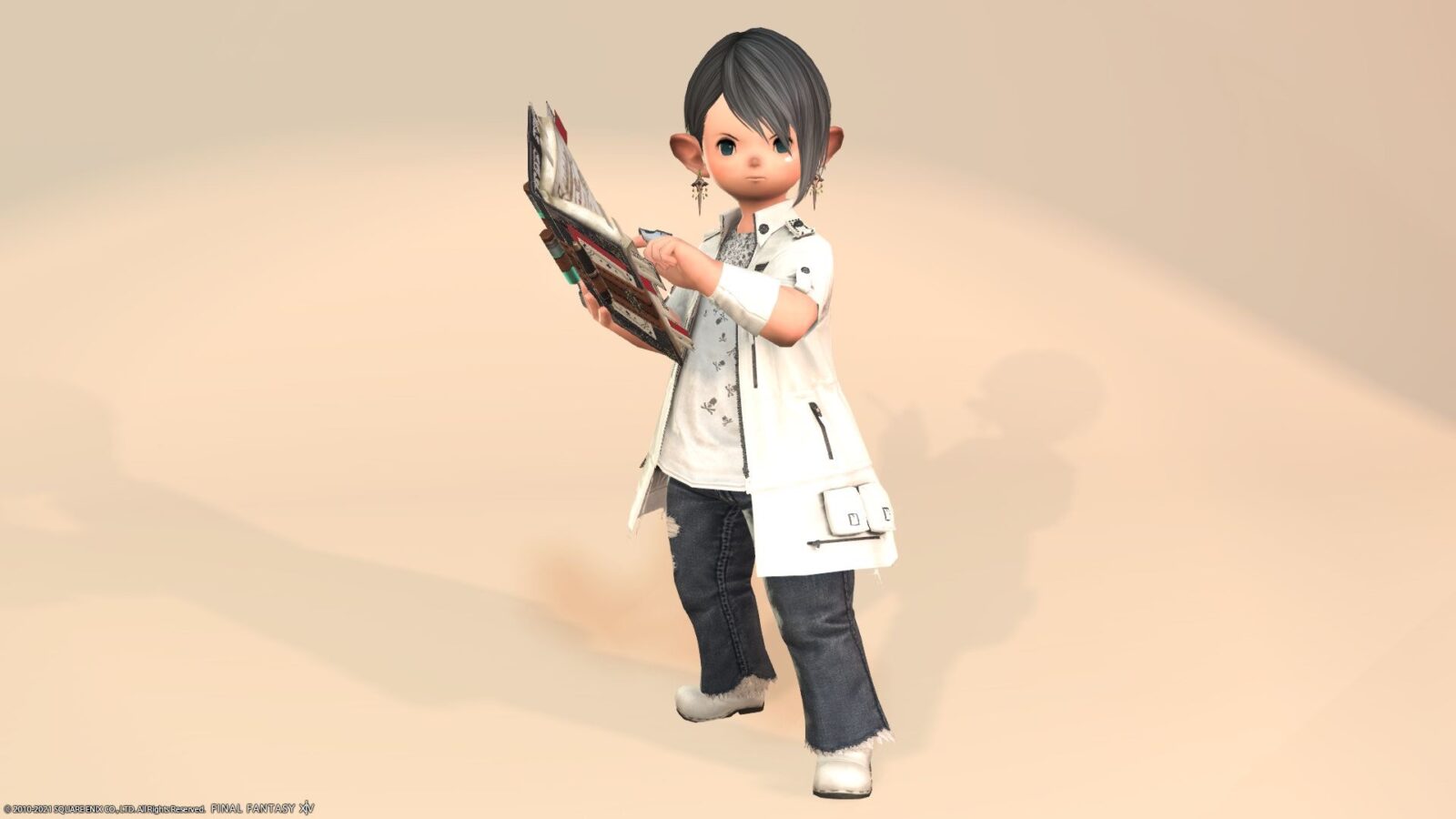 Even Lalafell may look long.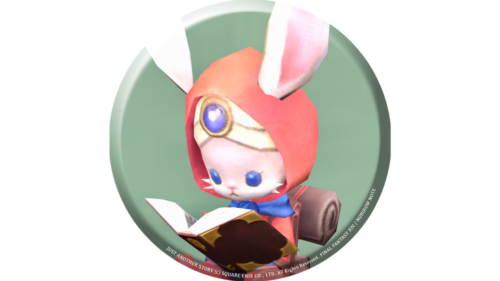 namingway
The color has faded along the creases. The feeling of being used is very fashionable.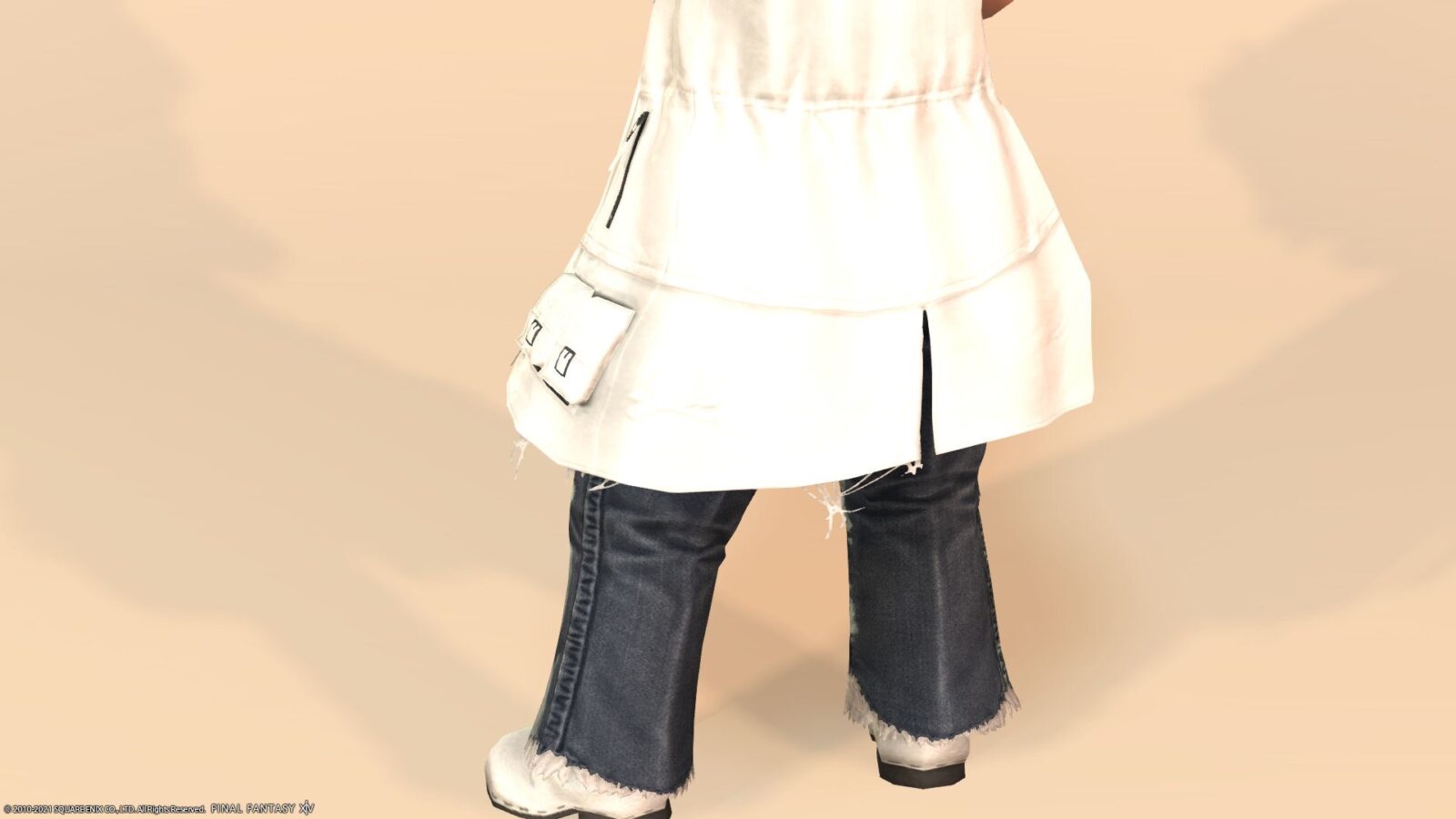 These are pretty high waist jeans.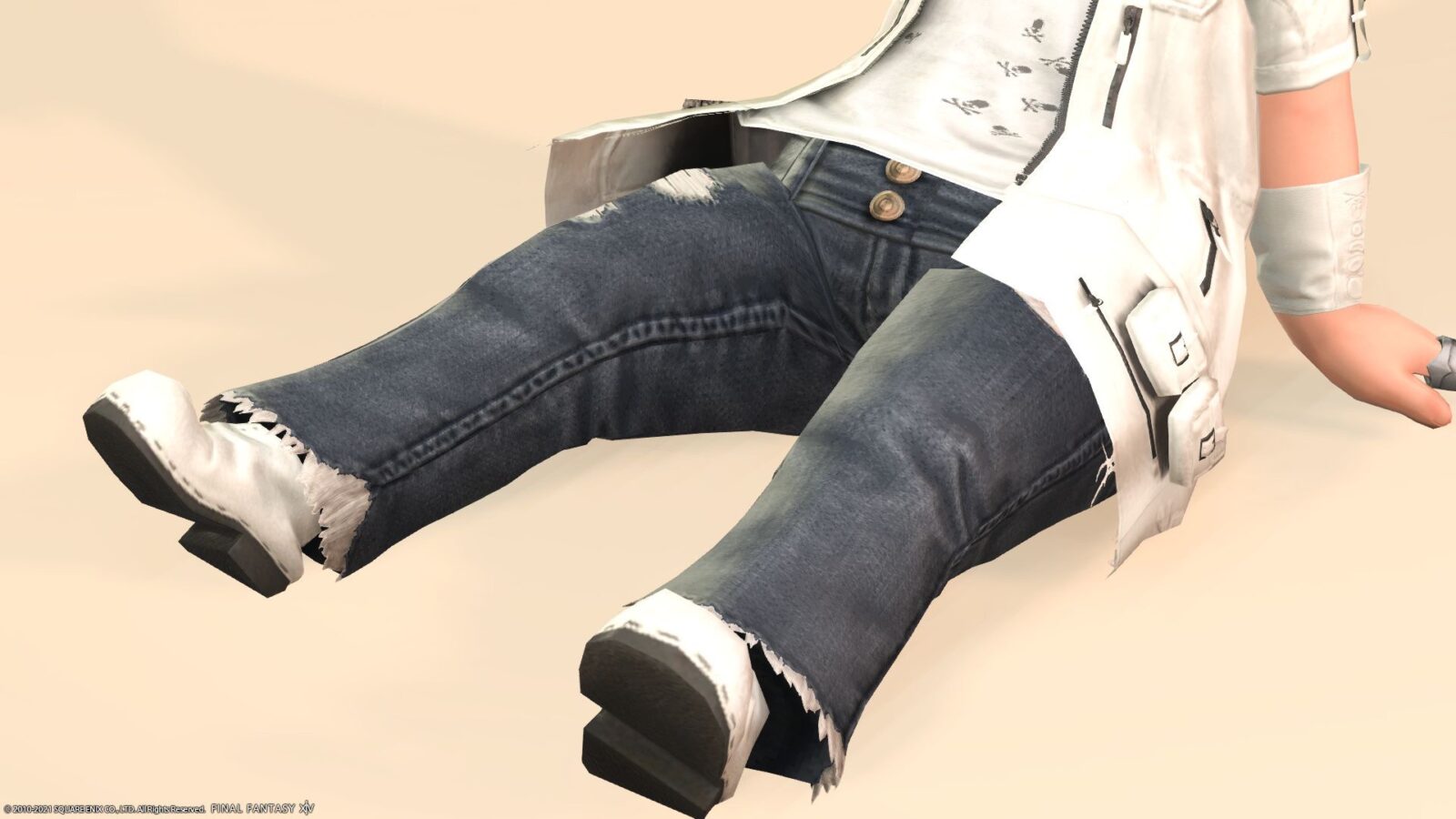 This "Peacelover's Pantaloons" is included in the "Peacelover's Attire Coffer" available at Fête in The Firmament. It's possible to trade, so I'm happy that you can easily buy it on the marketboard.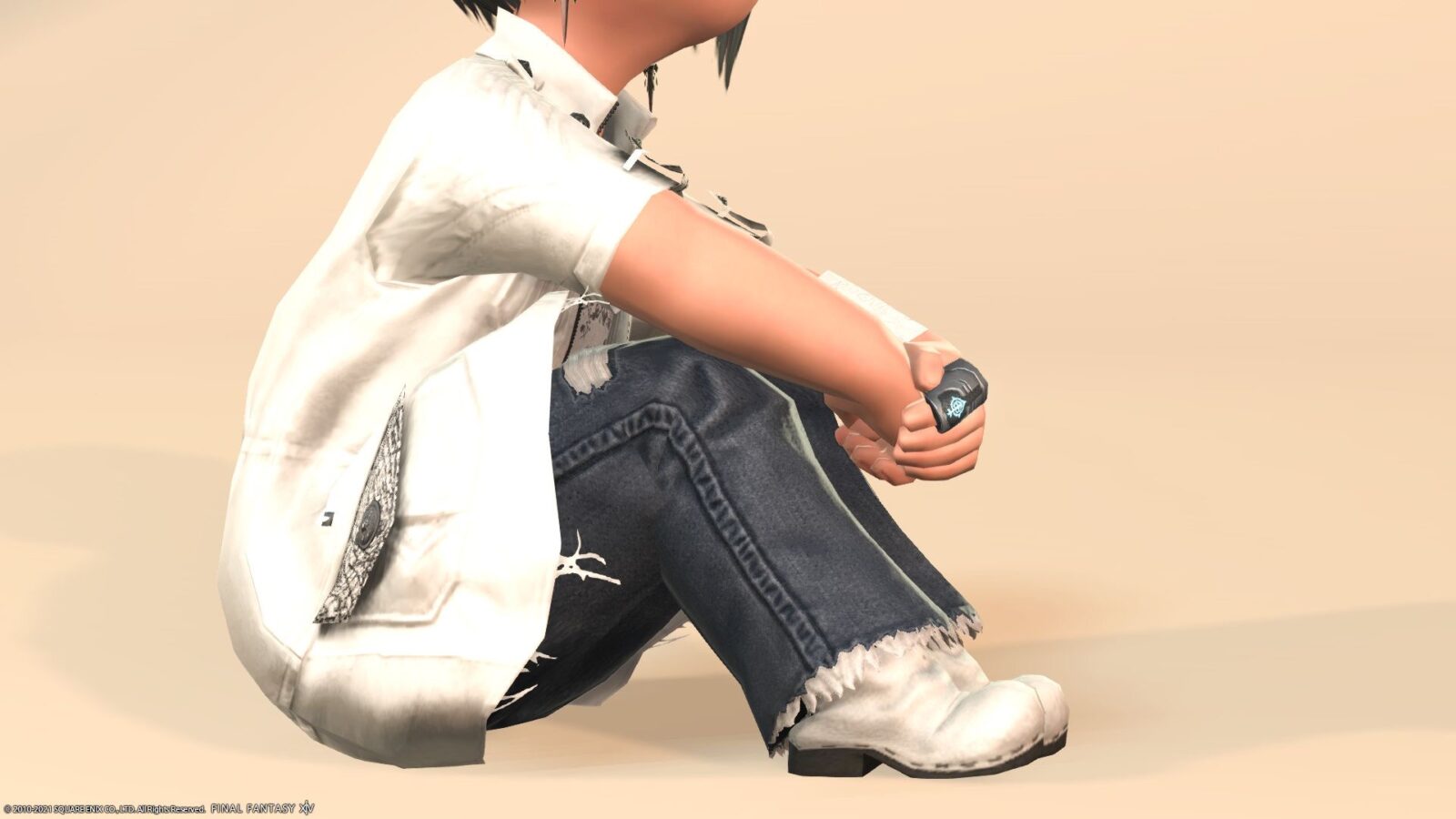 Perfect for casual coordination!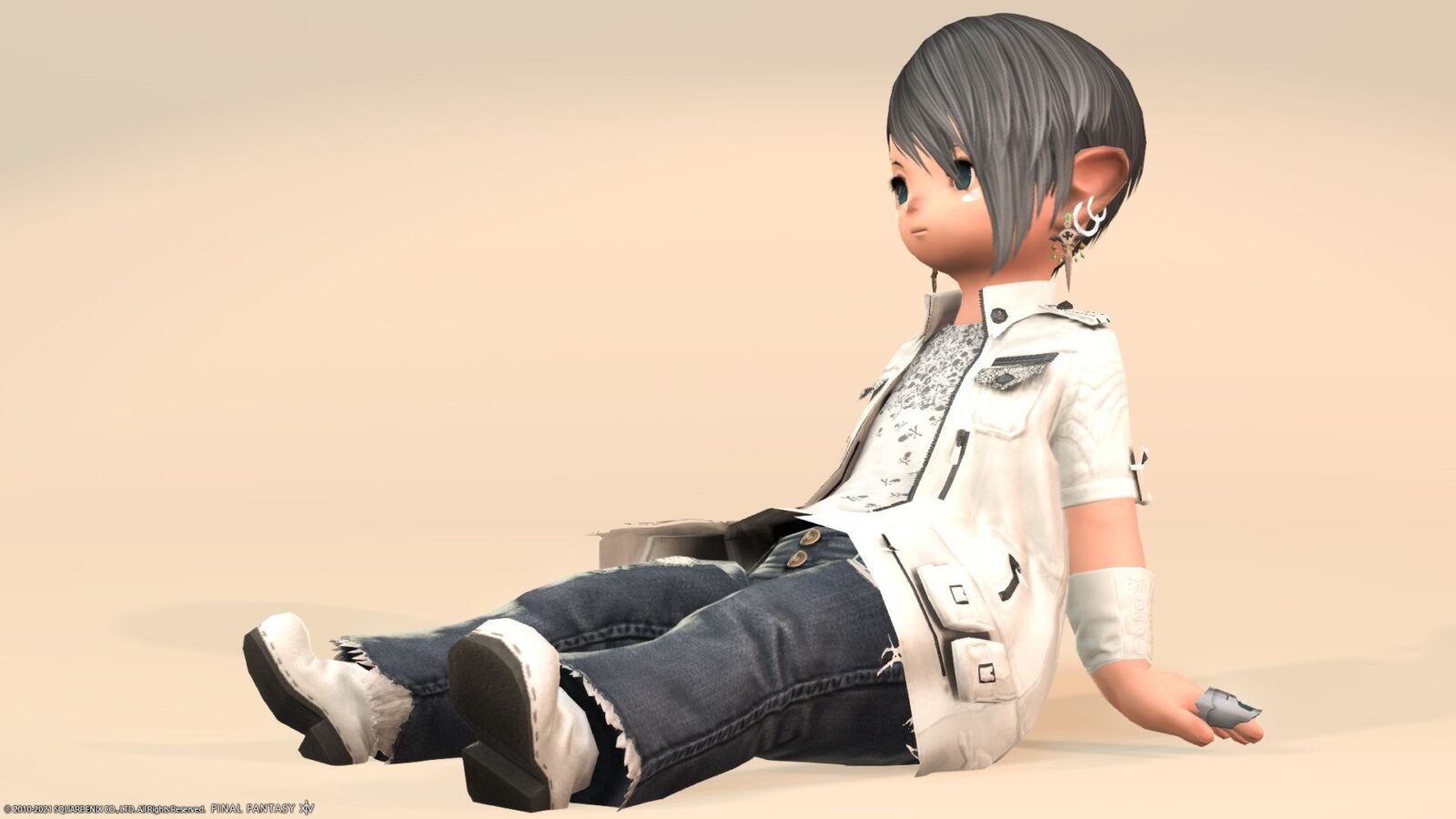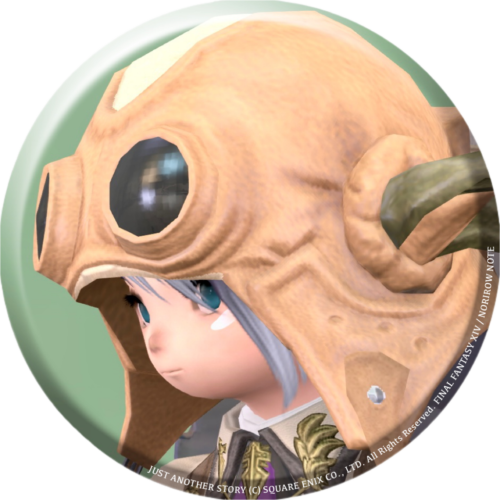 norirow
Personally, I'm hoping for a flared bell-bottom design!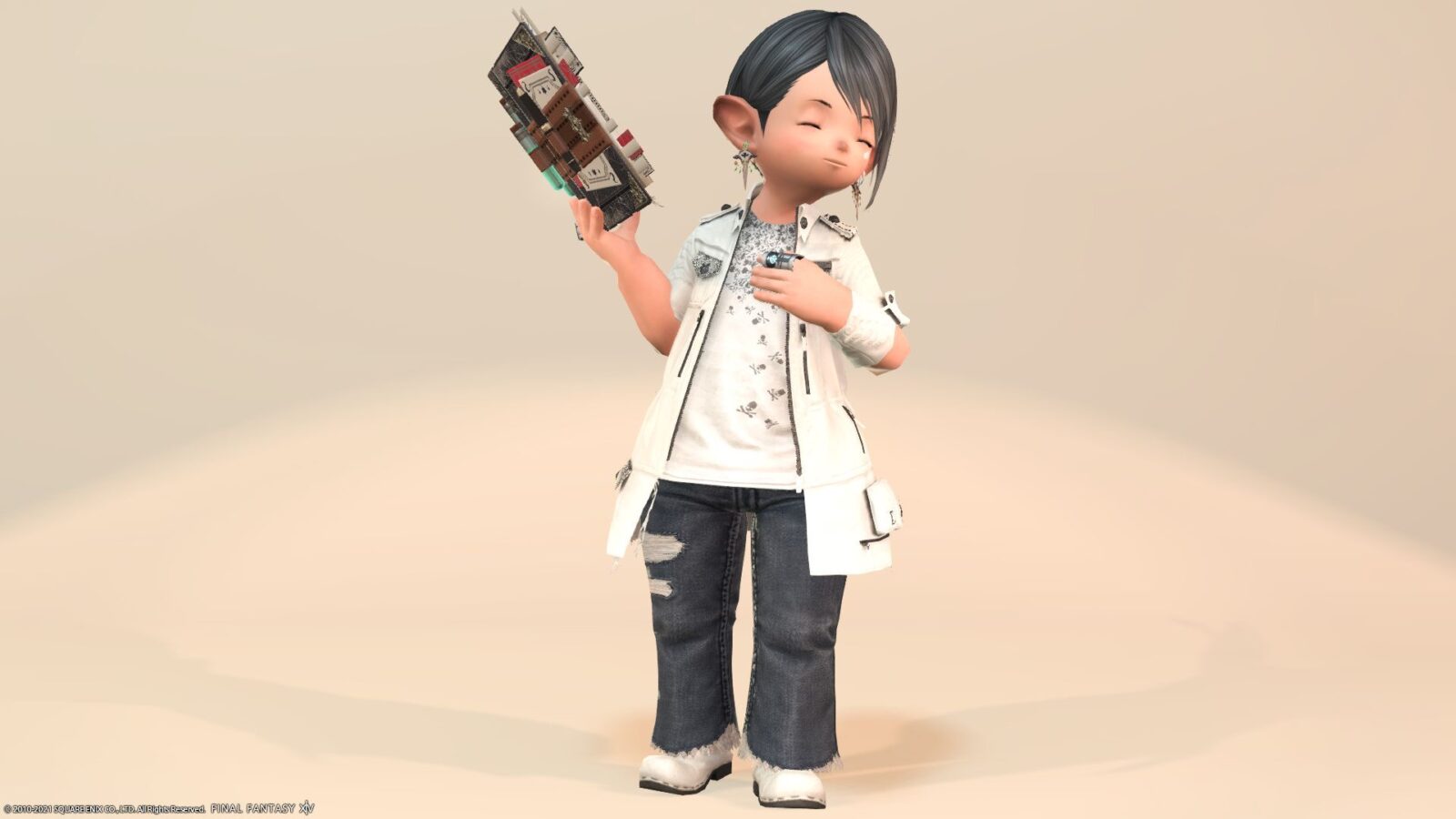 So, it was a record of coordination using casual jeans "Peacelover's Pantaloons".
▼ Please check the video for the movement of the fabric!
Related records