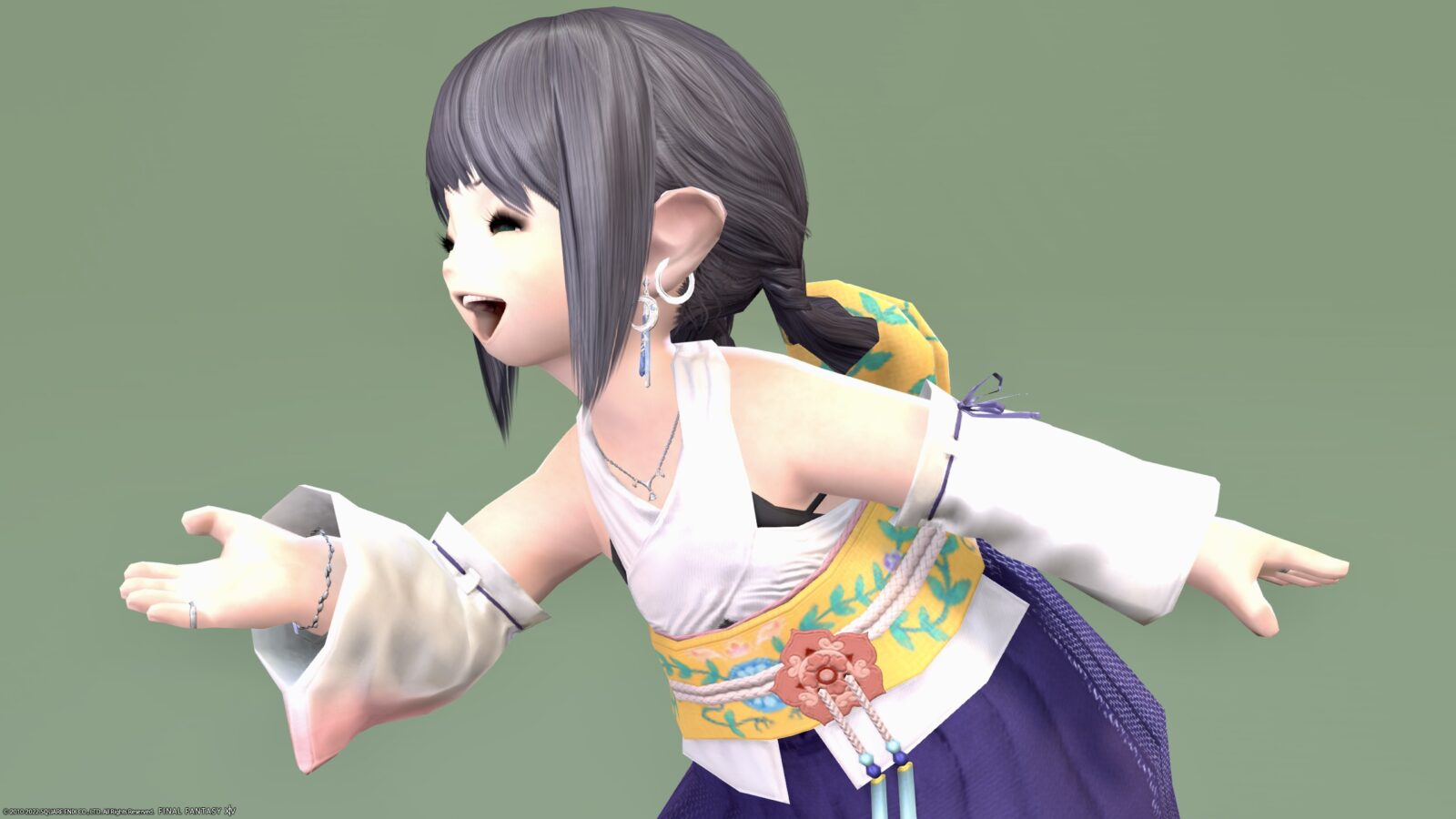 This is a record of the charged equipment "High Summoner's Attire" that can be purchased from the FF14 online store.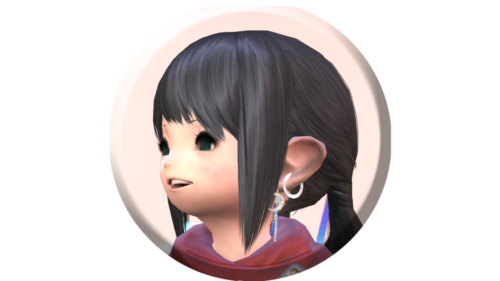 noriko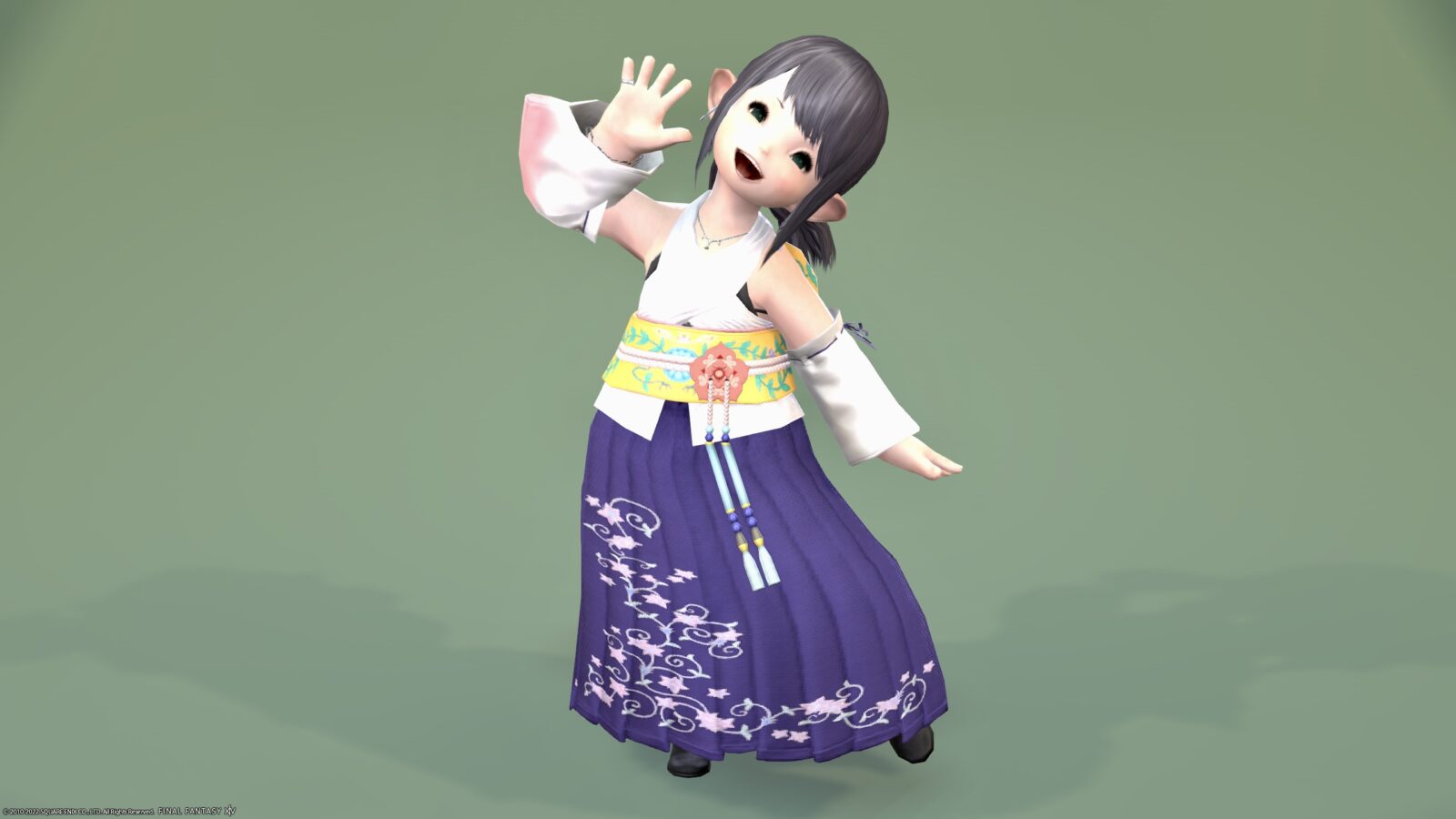 Oh, come to think of it, you said "I want to be a summoner like Yuna-chan" the other day.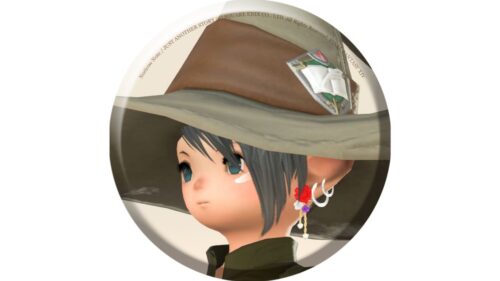 norirow
High Summoner's Attire
These are paid equipment that can be purchased at the FF14 online store, so it's nice to be able to wear them from all job Lv1.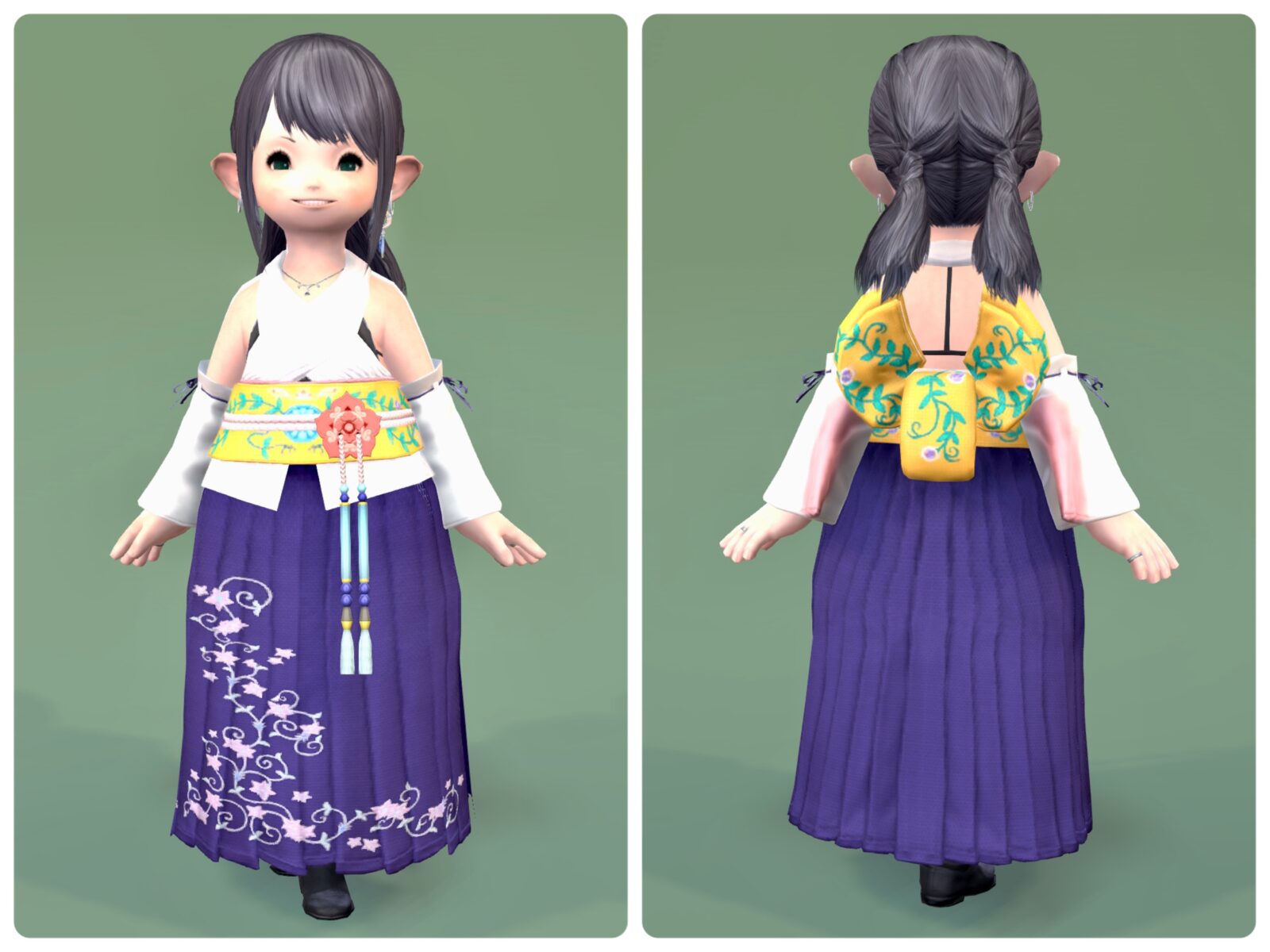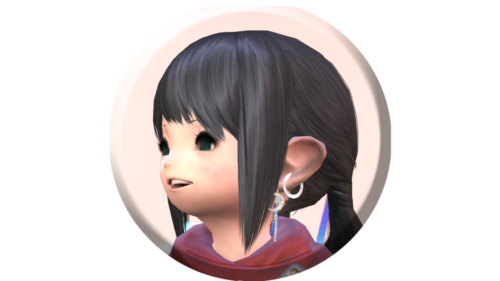 noriko
Oh, it's Yuna's clothes that I admire ♪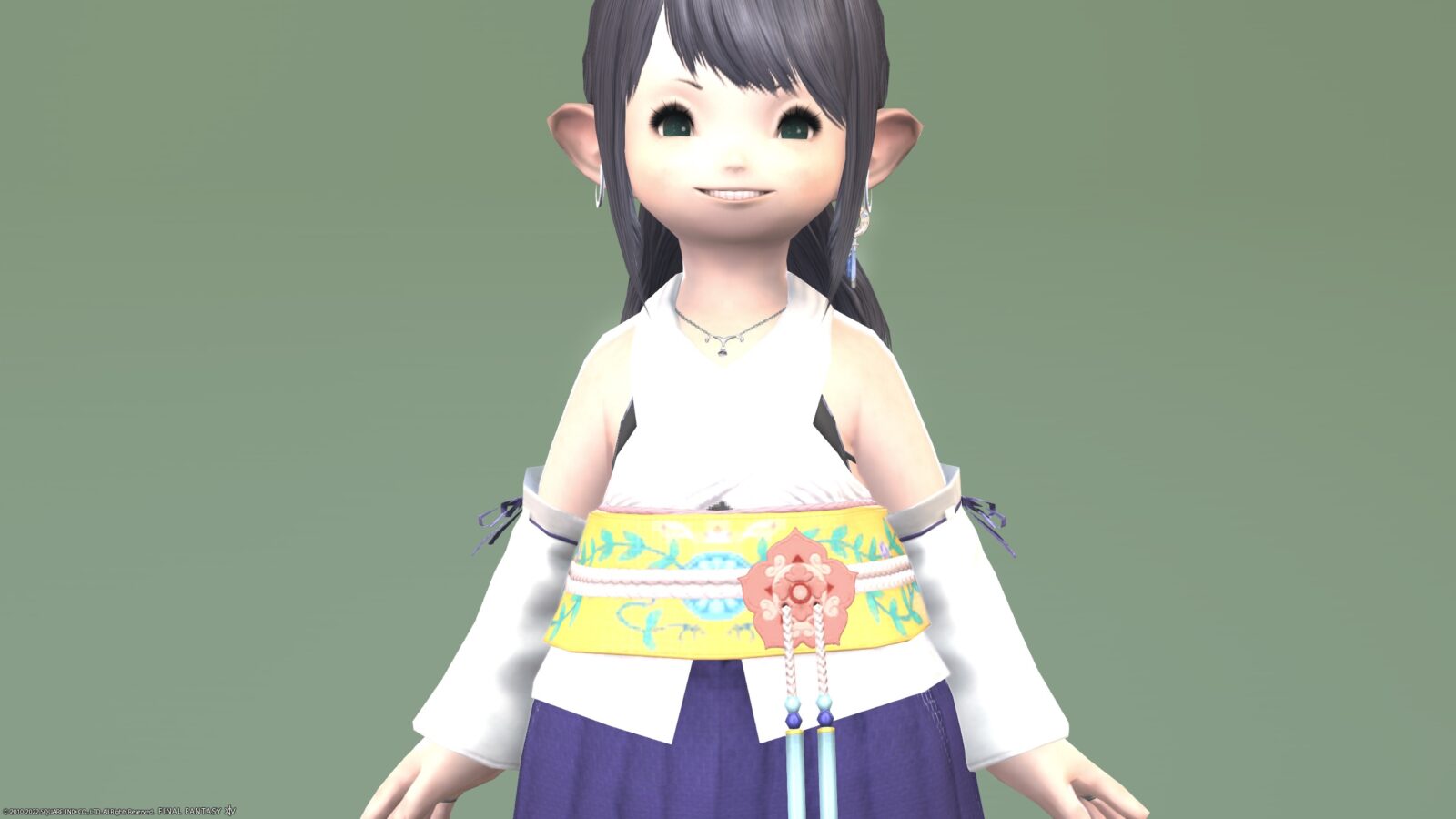 A necklace is also included.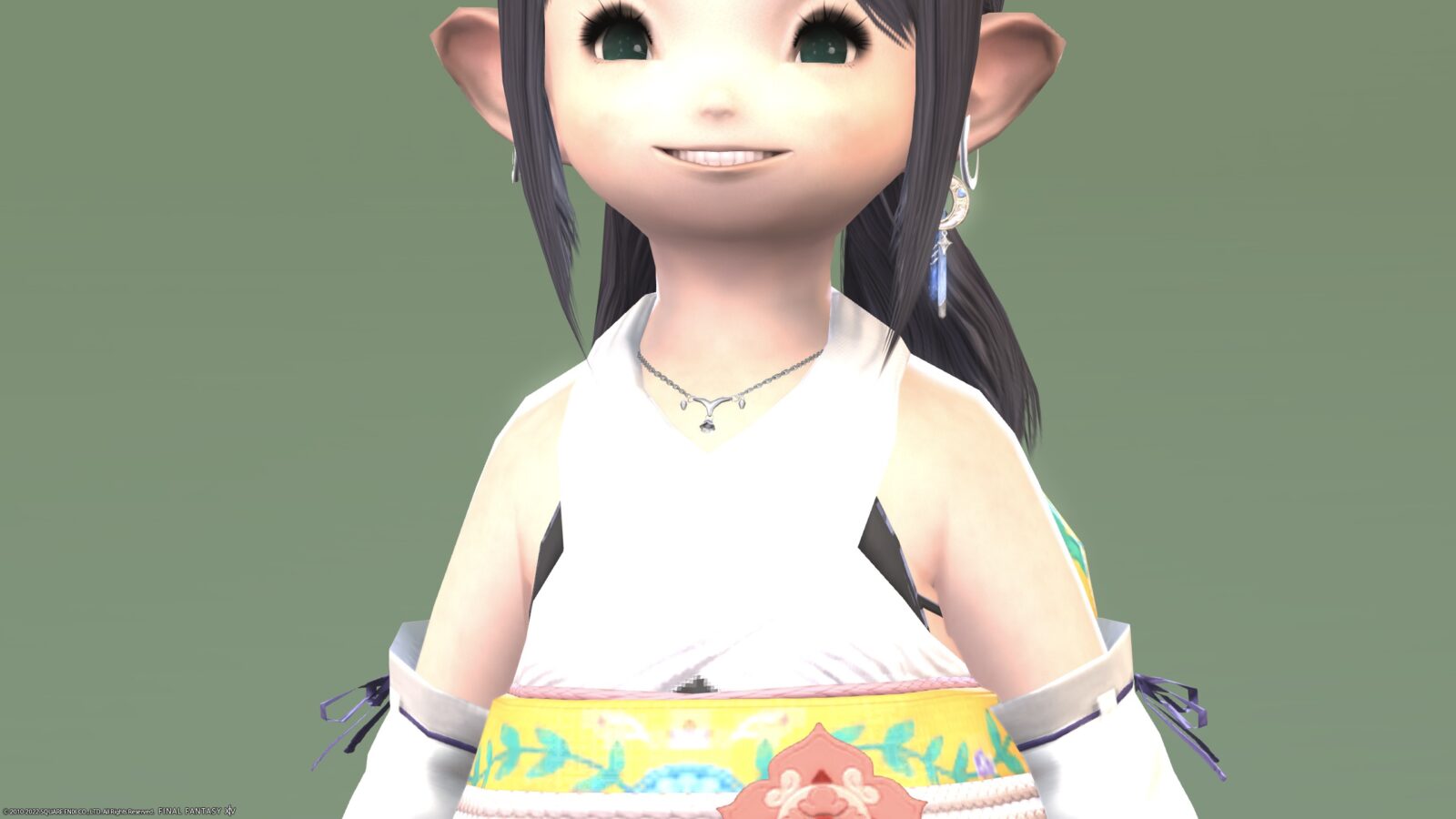 I also wear a bracelet on my right hand.
In addition, rings are also set on the right little finger and left middle finger.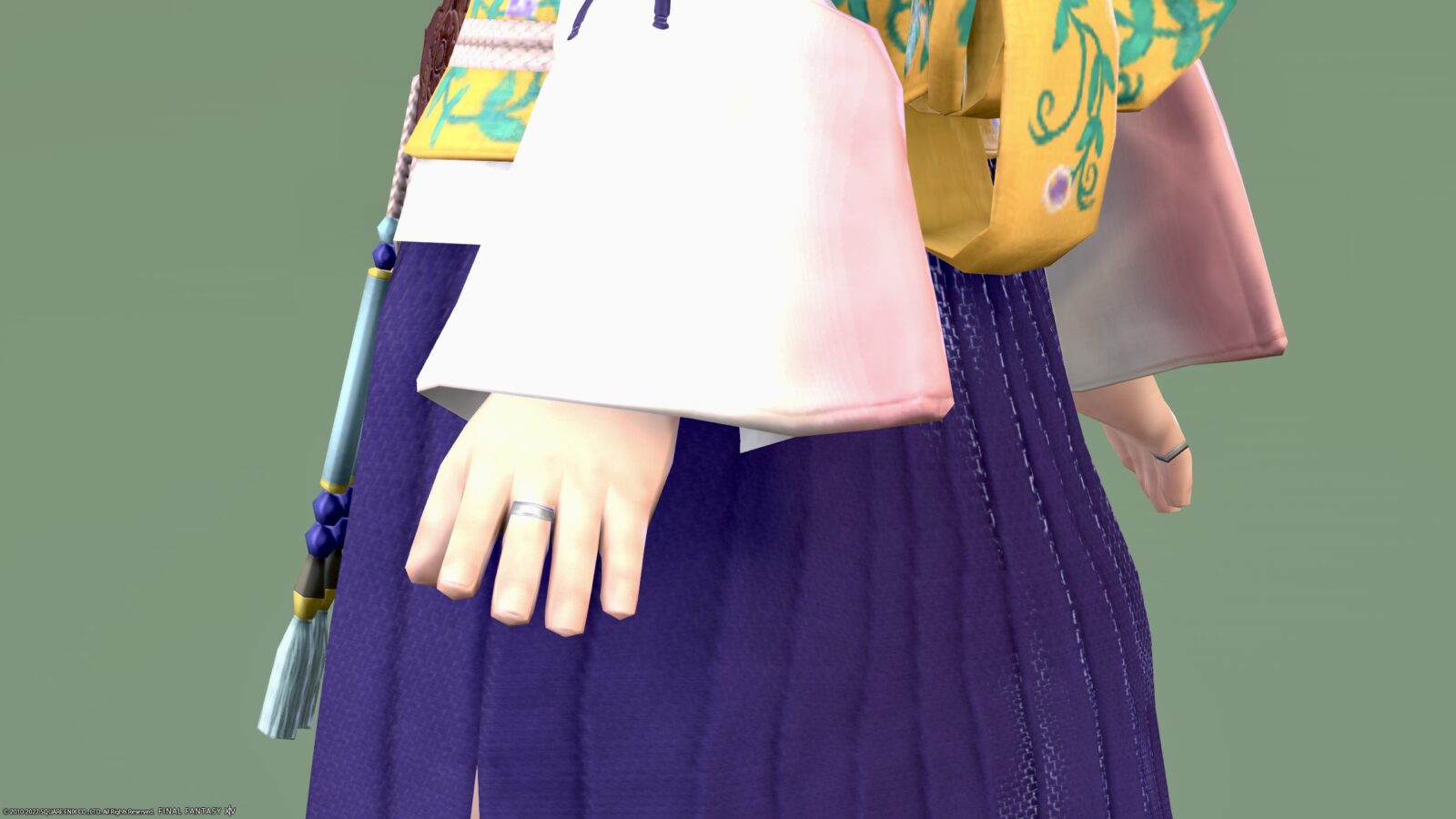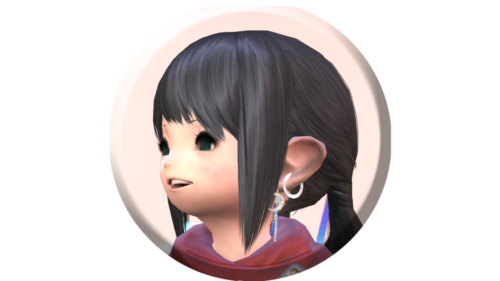 noriko
The knot on the band on the back is pretty three-dimensional and nice.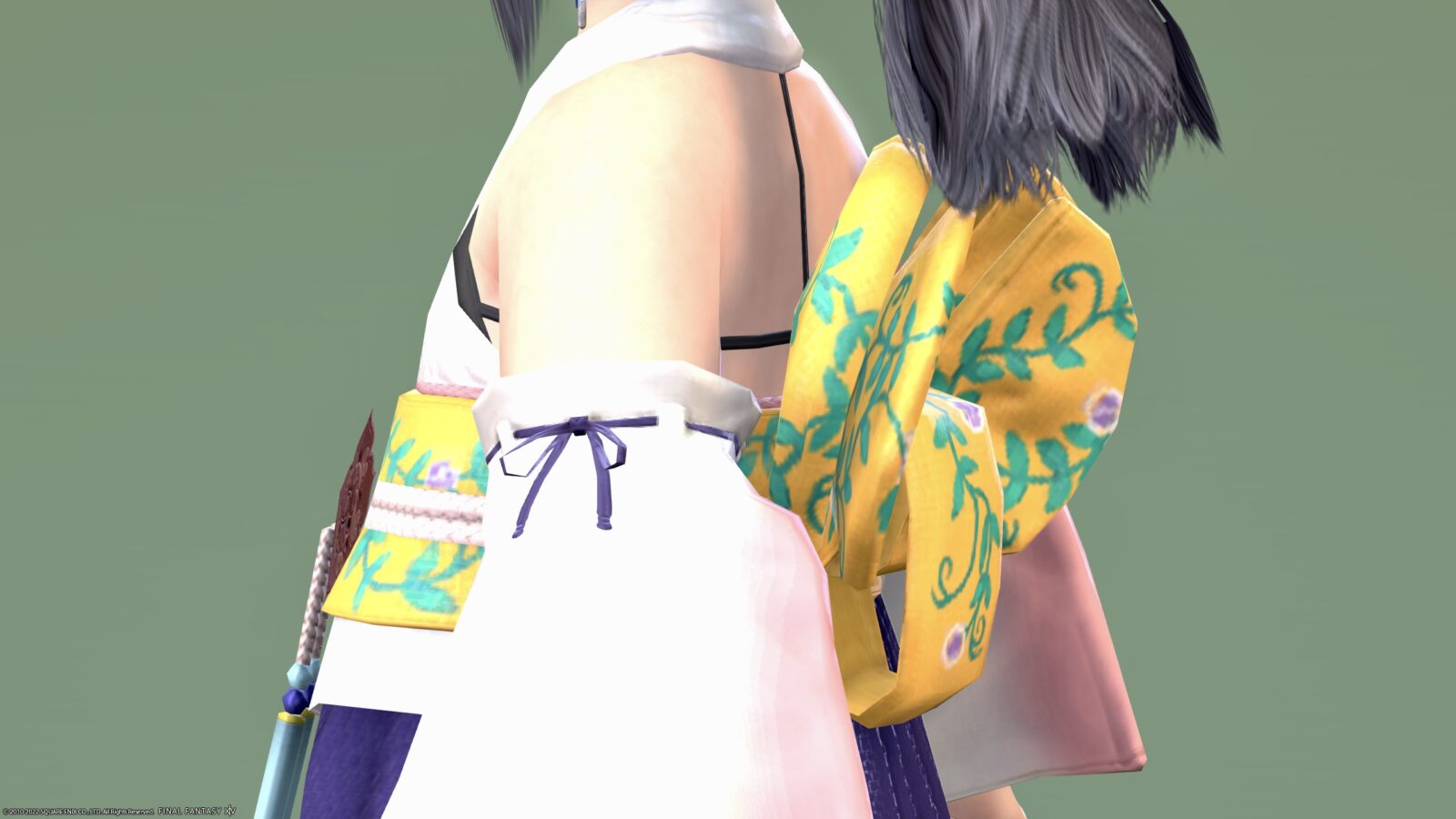 The back is quite exposed.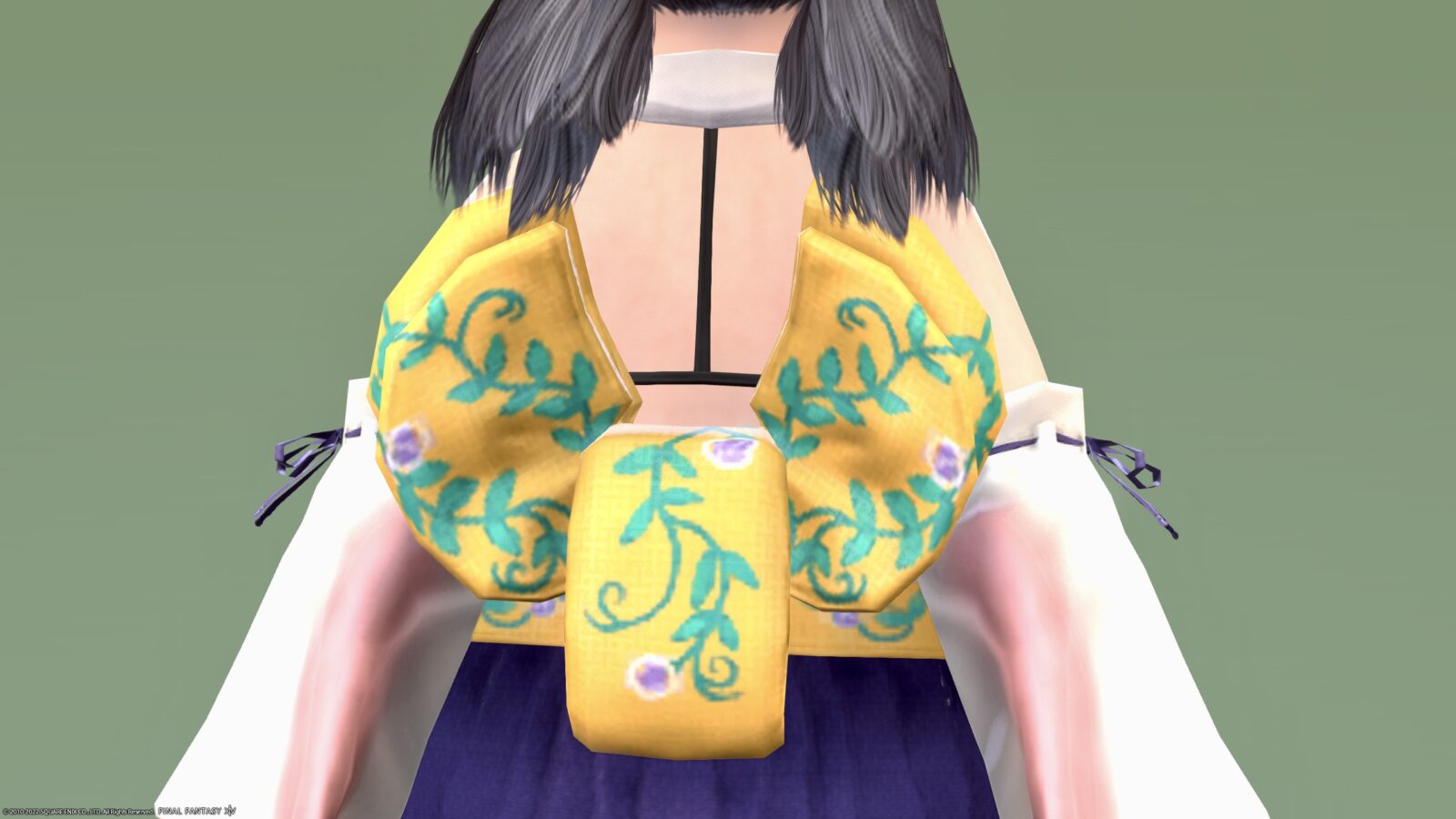 The skirt is a pleated skirt type with small flower embroidery.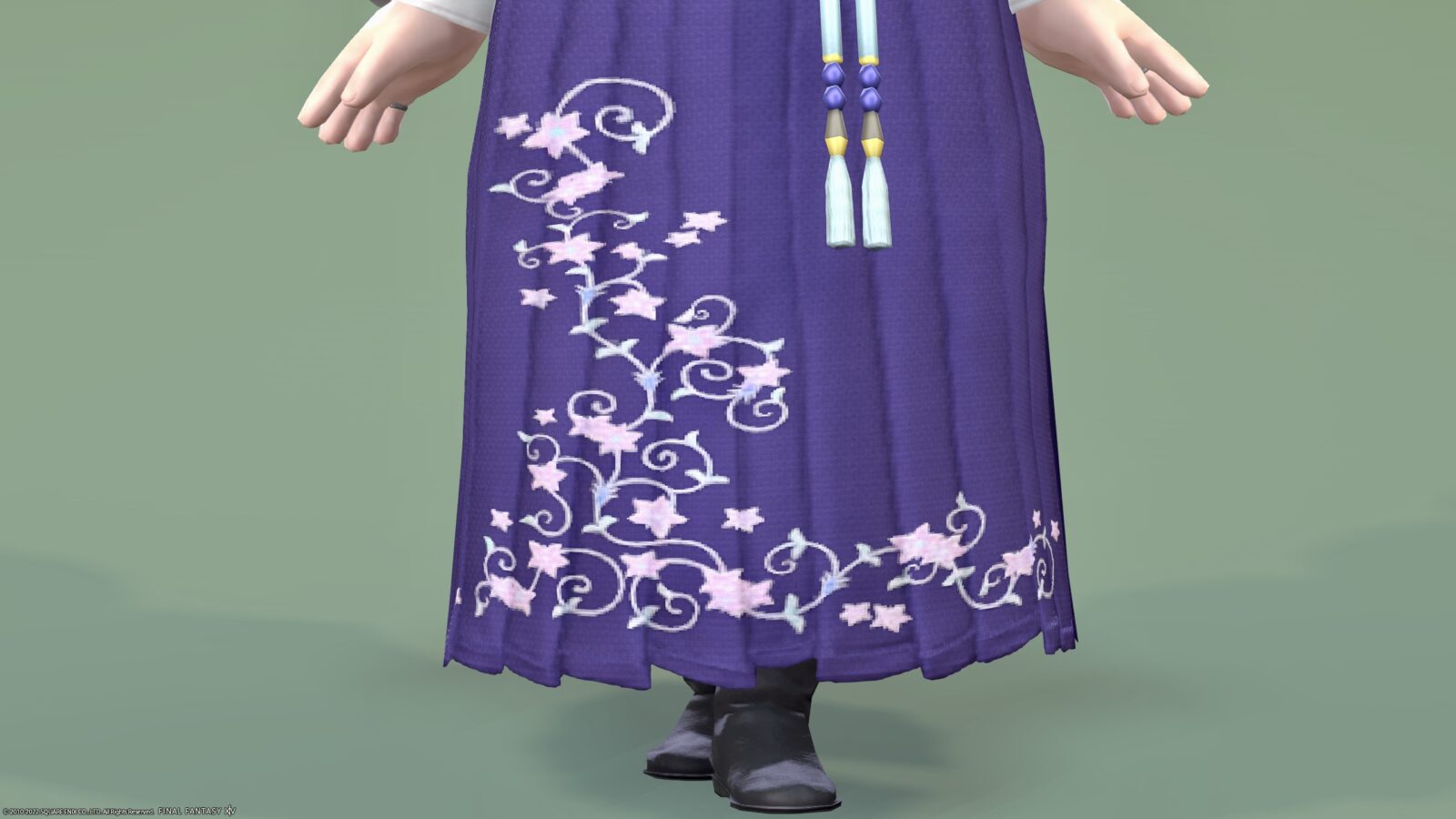 Only the left side has a slit.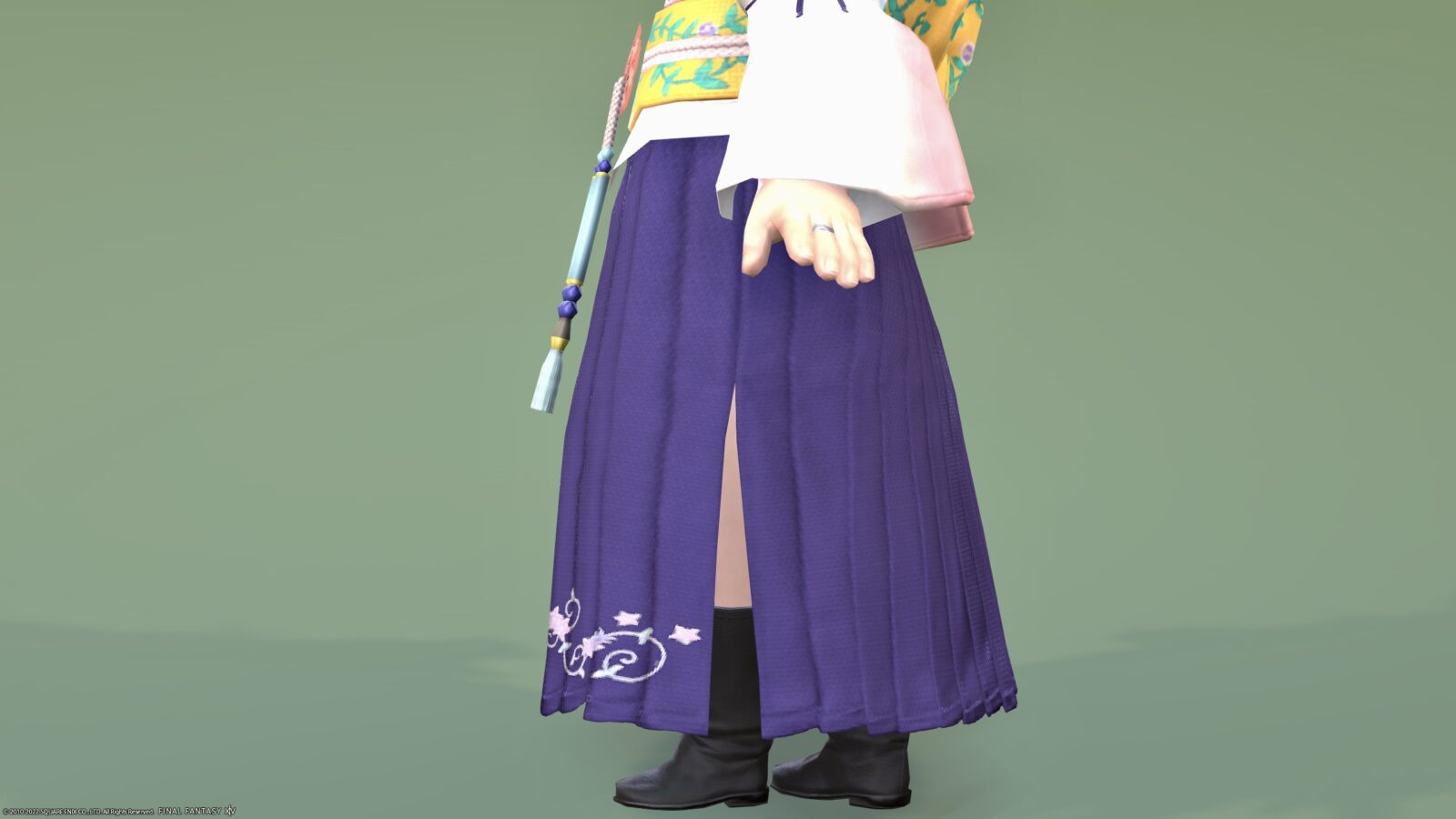 Simple long boots.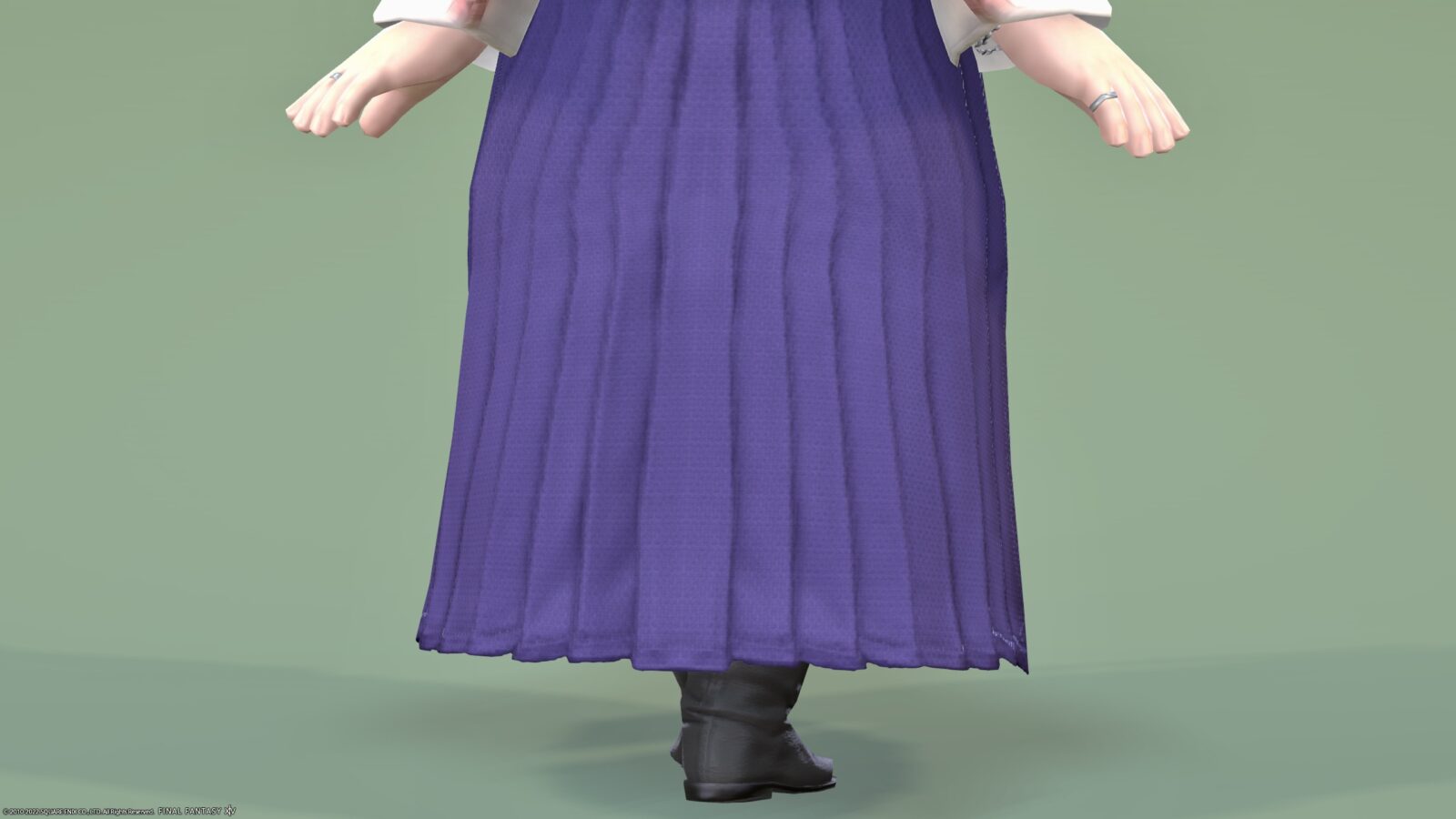 Also here I have the white mage "The Fae's Crown Cane".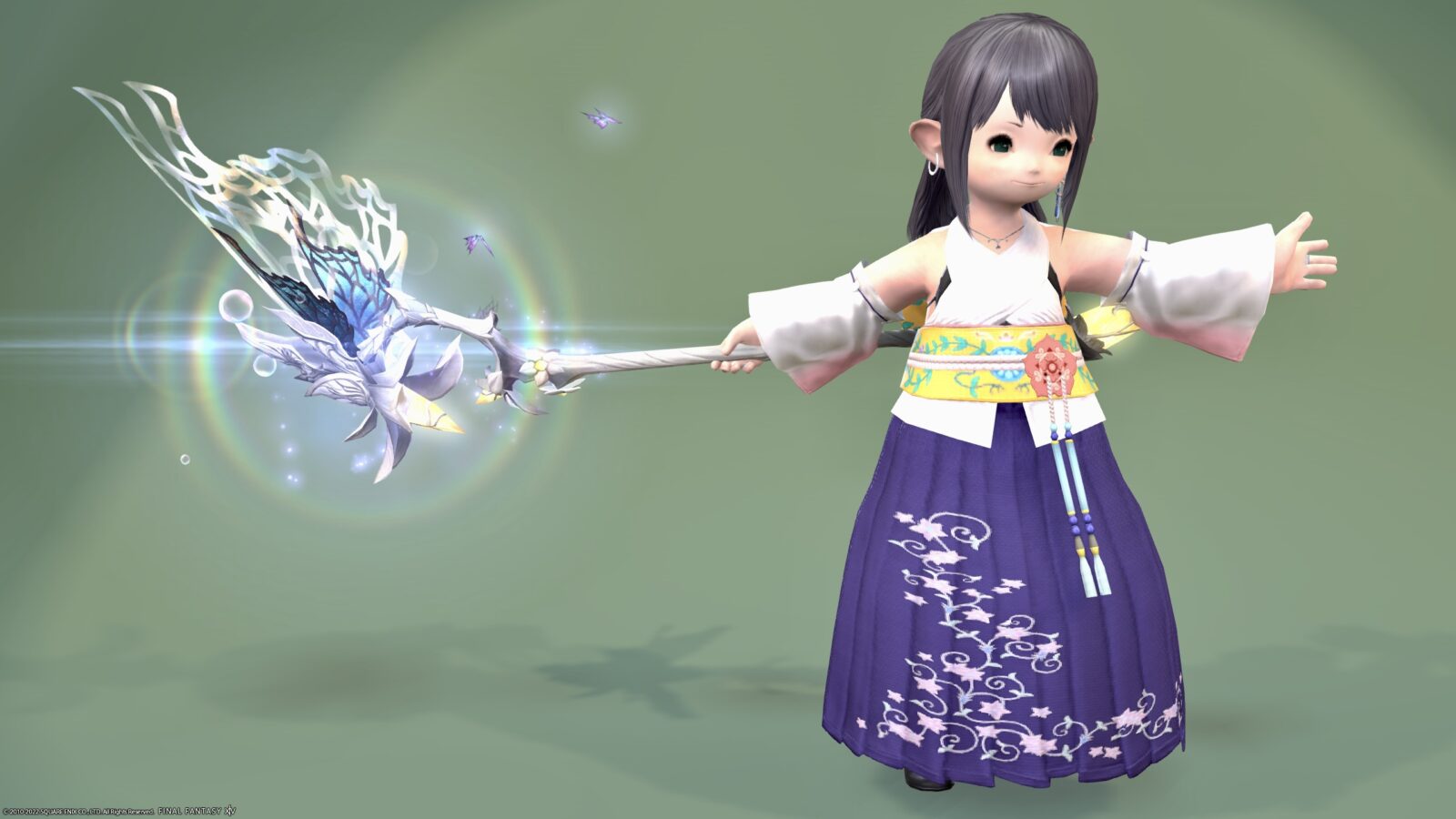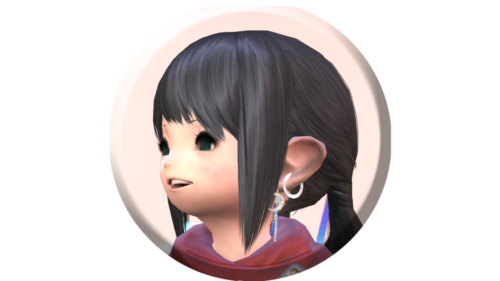 noriko
By the way, the usual "Far Eastern Schoolgirl's Hair Ribbon" fits perfectly on my head.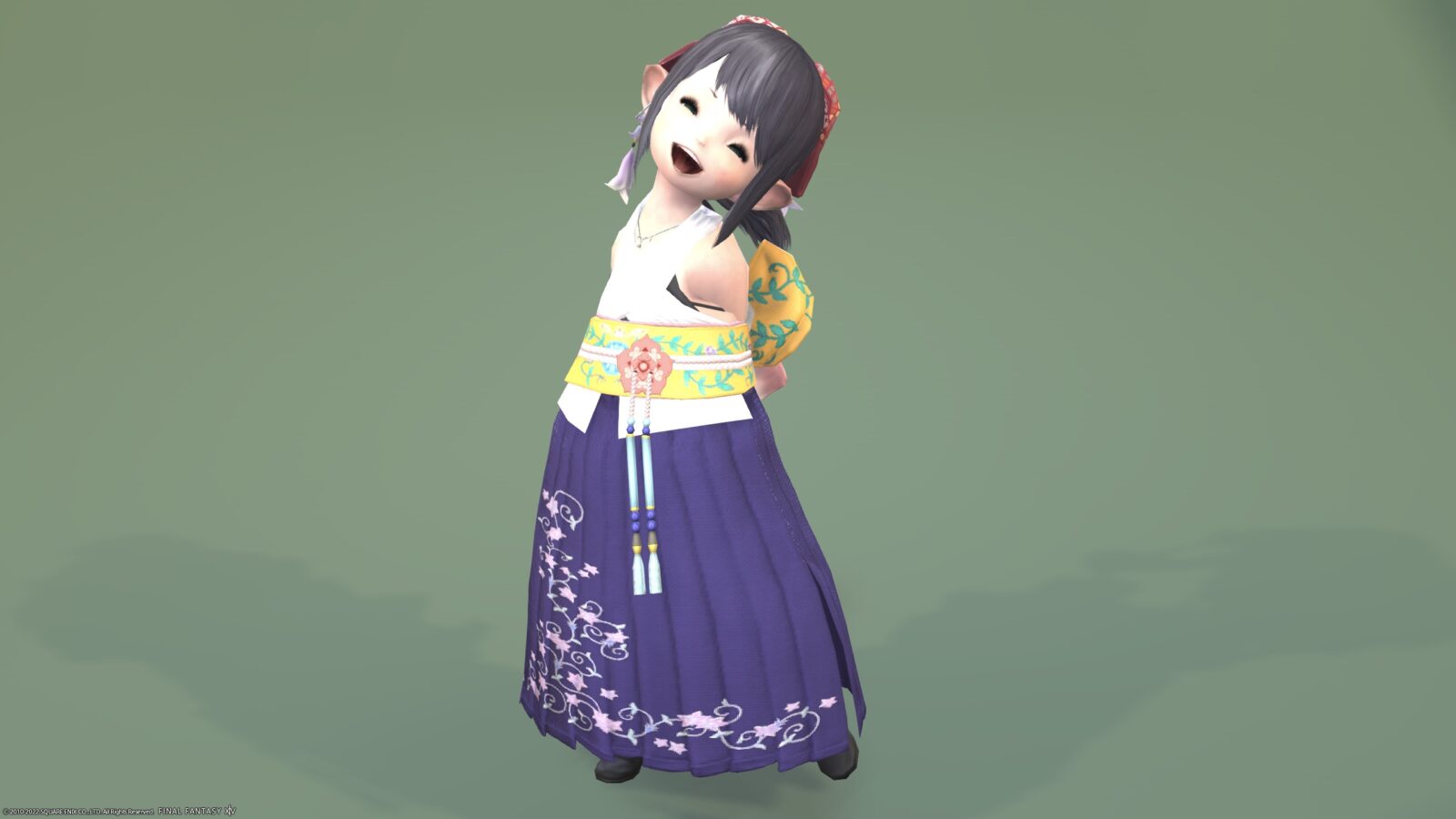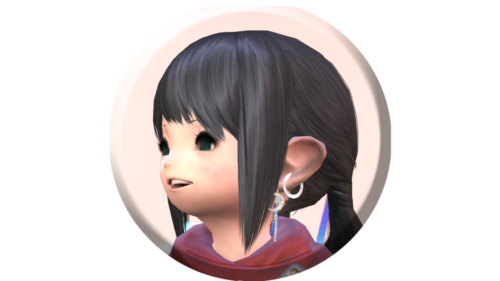 noriko
Ooh, this is a nice combination!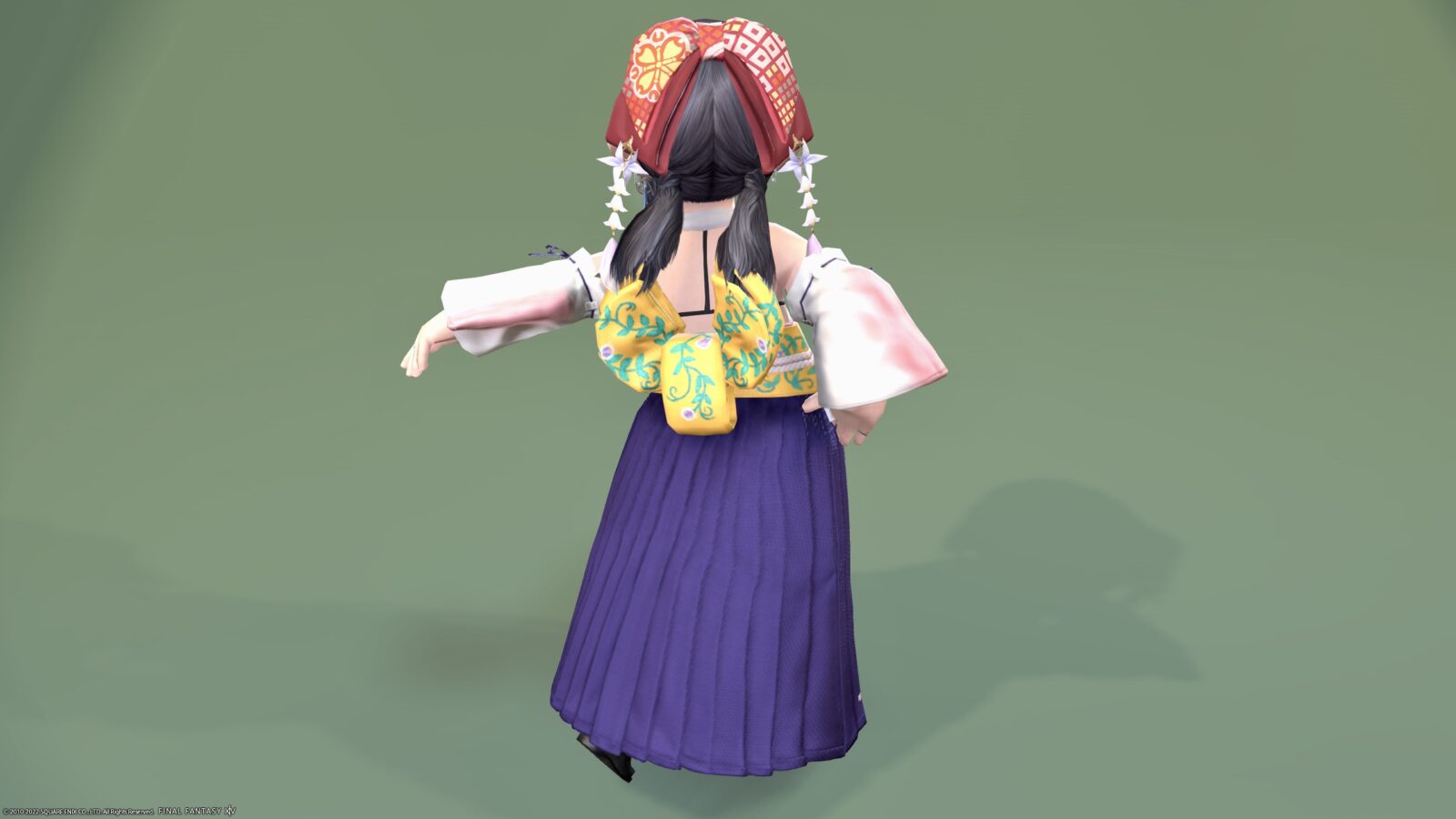 You look like your usual Noriko-chan.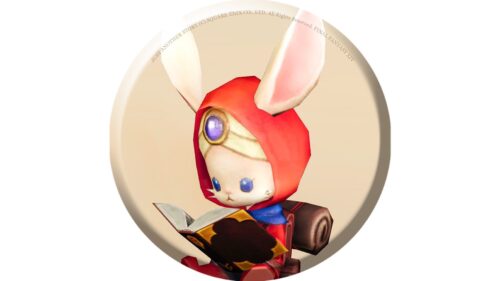 namingway
Dyed pattern
The image changes quite a bit because the entire area other than the band is dyed.
Snow White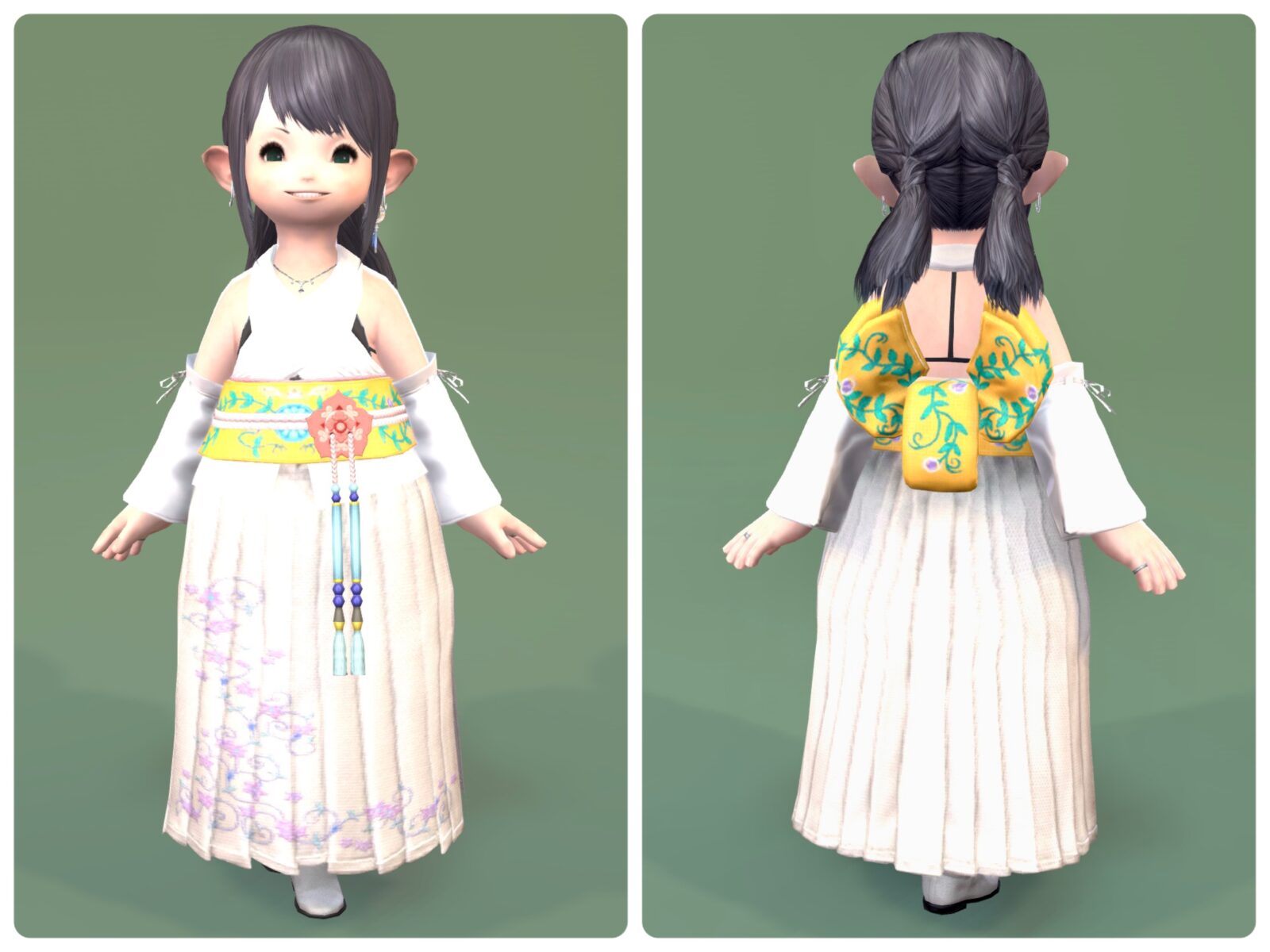 Soot Black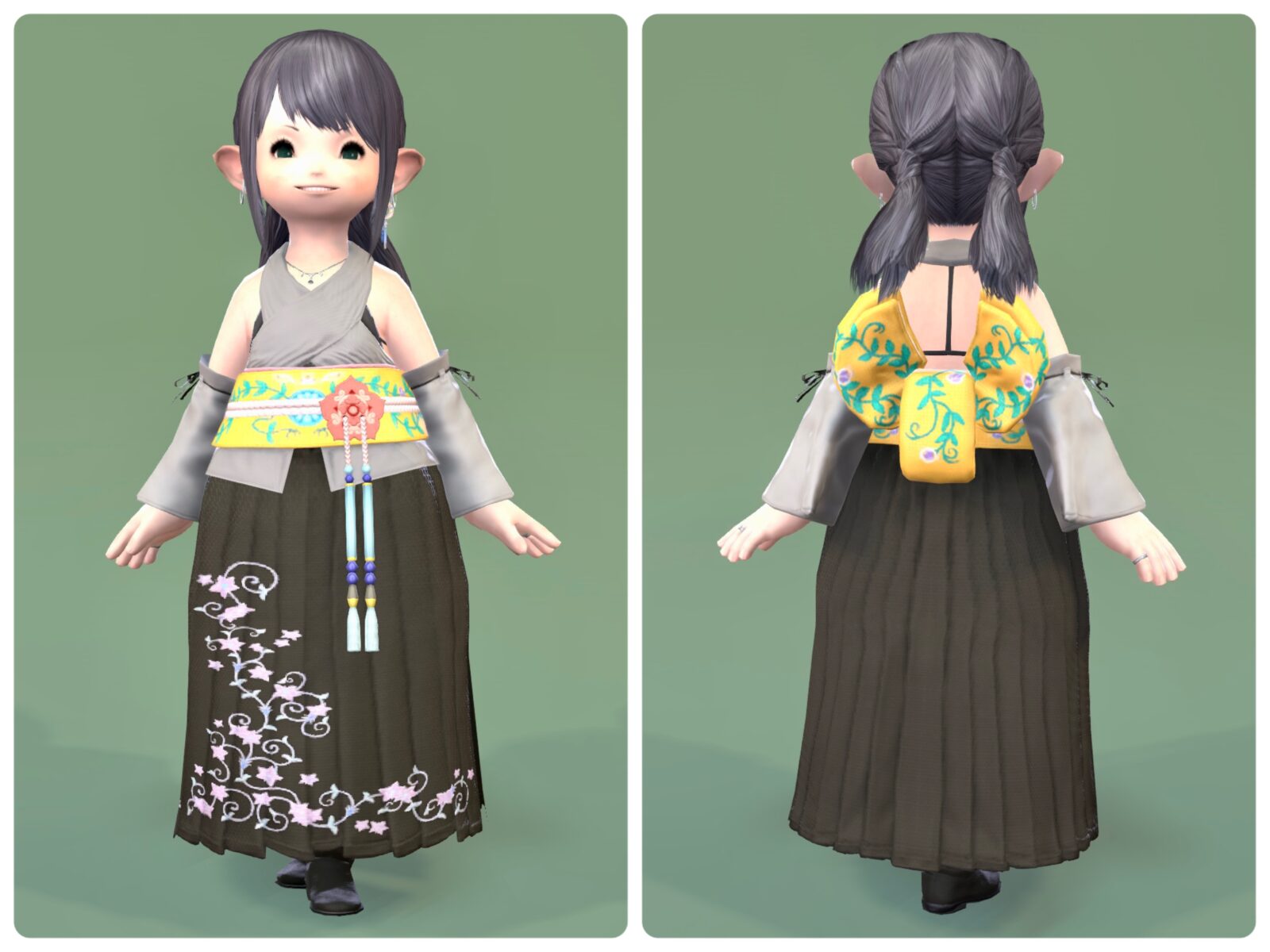 Dalamud Red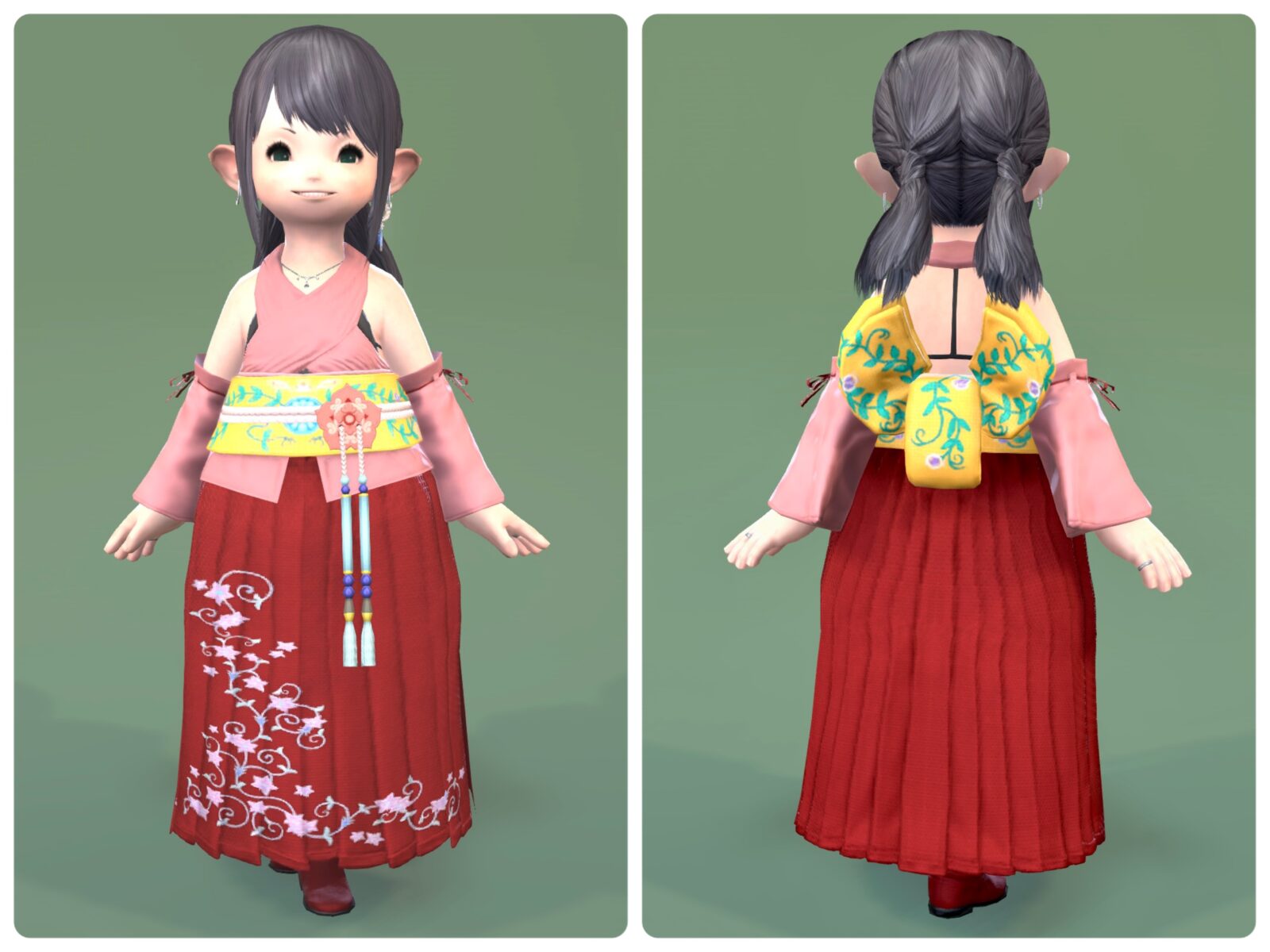 Honey Yellow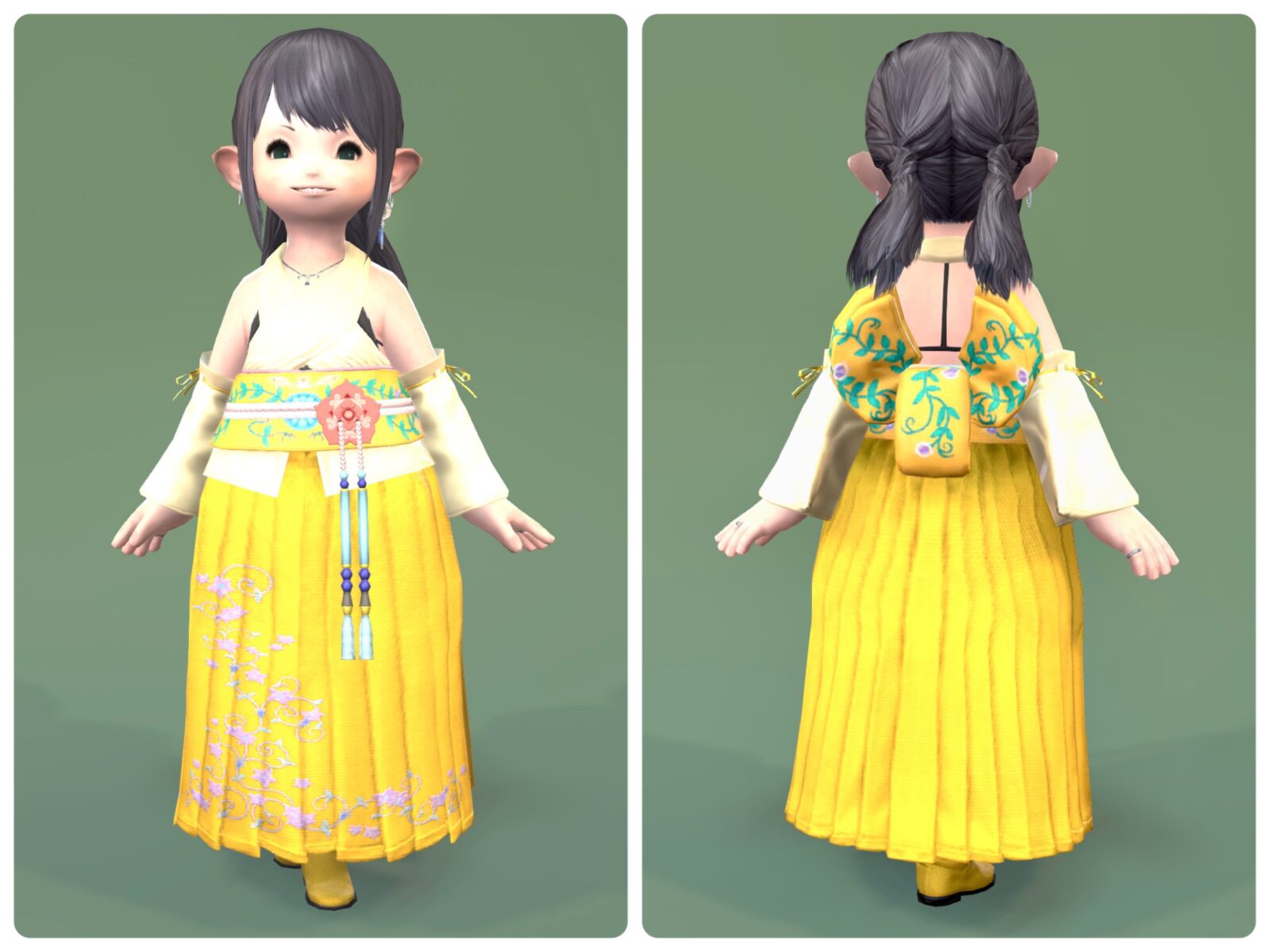 Turquoise Green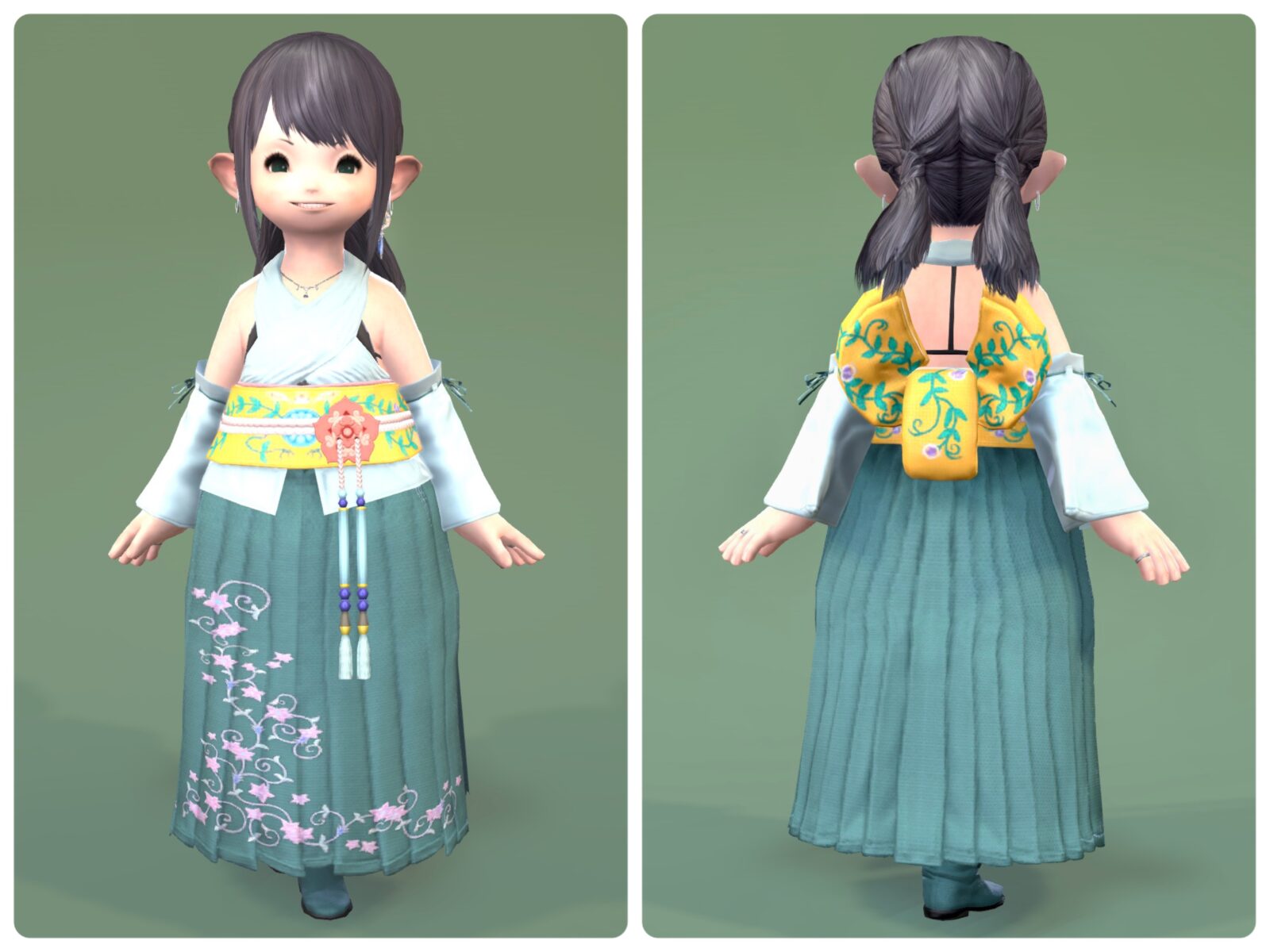 Amazing that it can be dyed.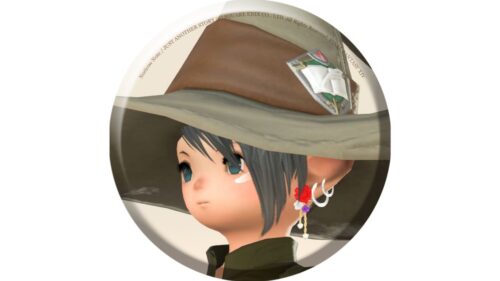 norirow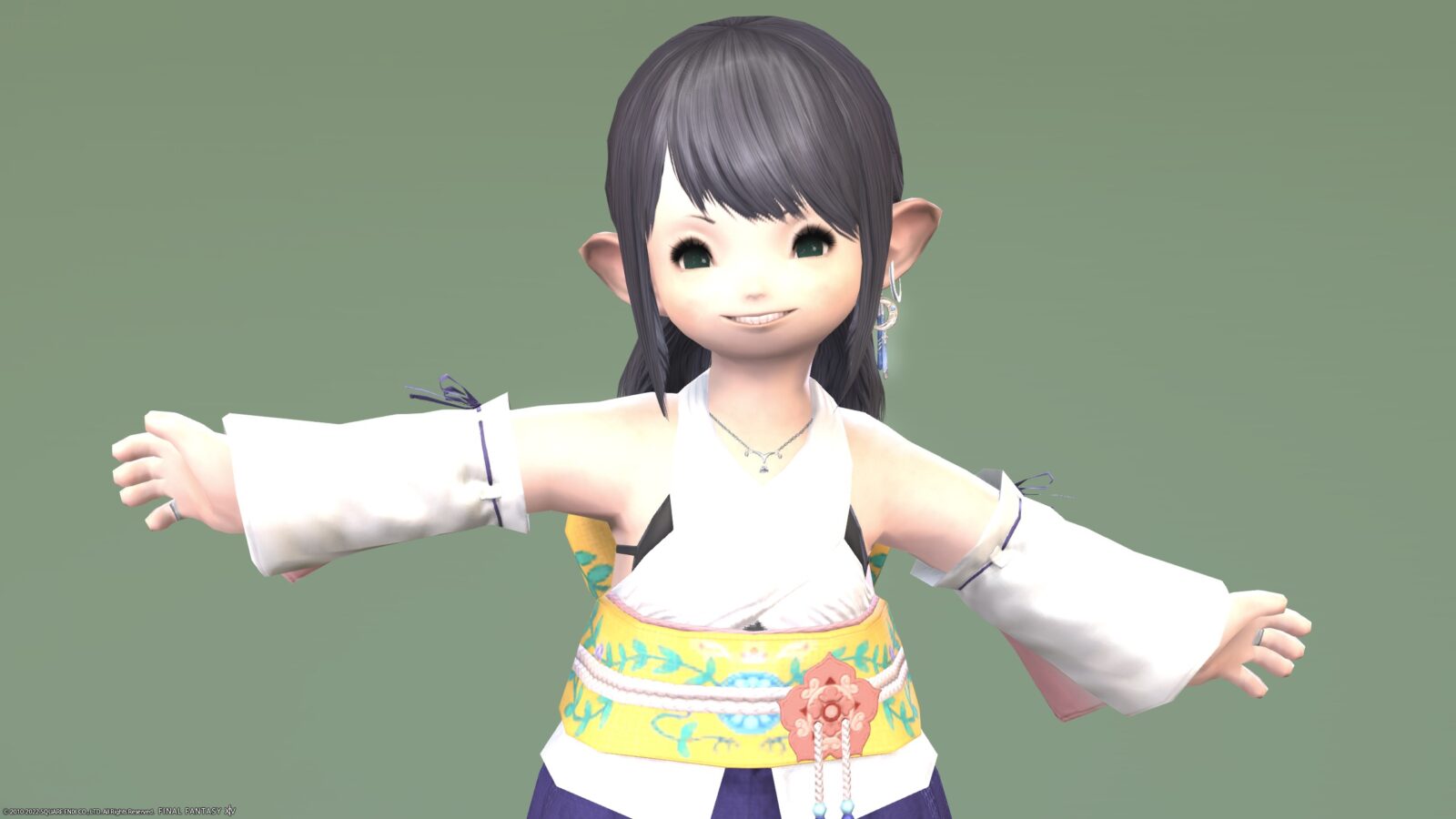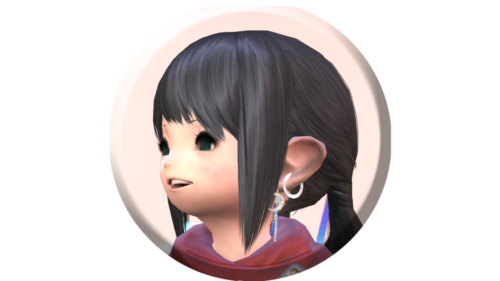 noriko
Fufu, now I can aim to be a summoner like Yuna-chan!
▼ I recorded a video of the movement!
So, that was the record of the cosplay set "High Summoner's Attire" that allows you to become Yuna from FF10.
Is that all you can aim for…?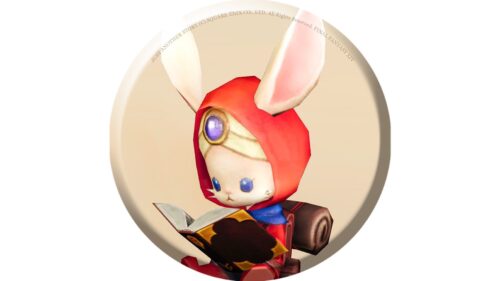 namingway
▼
Related record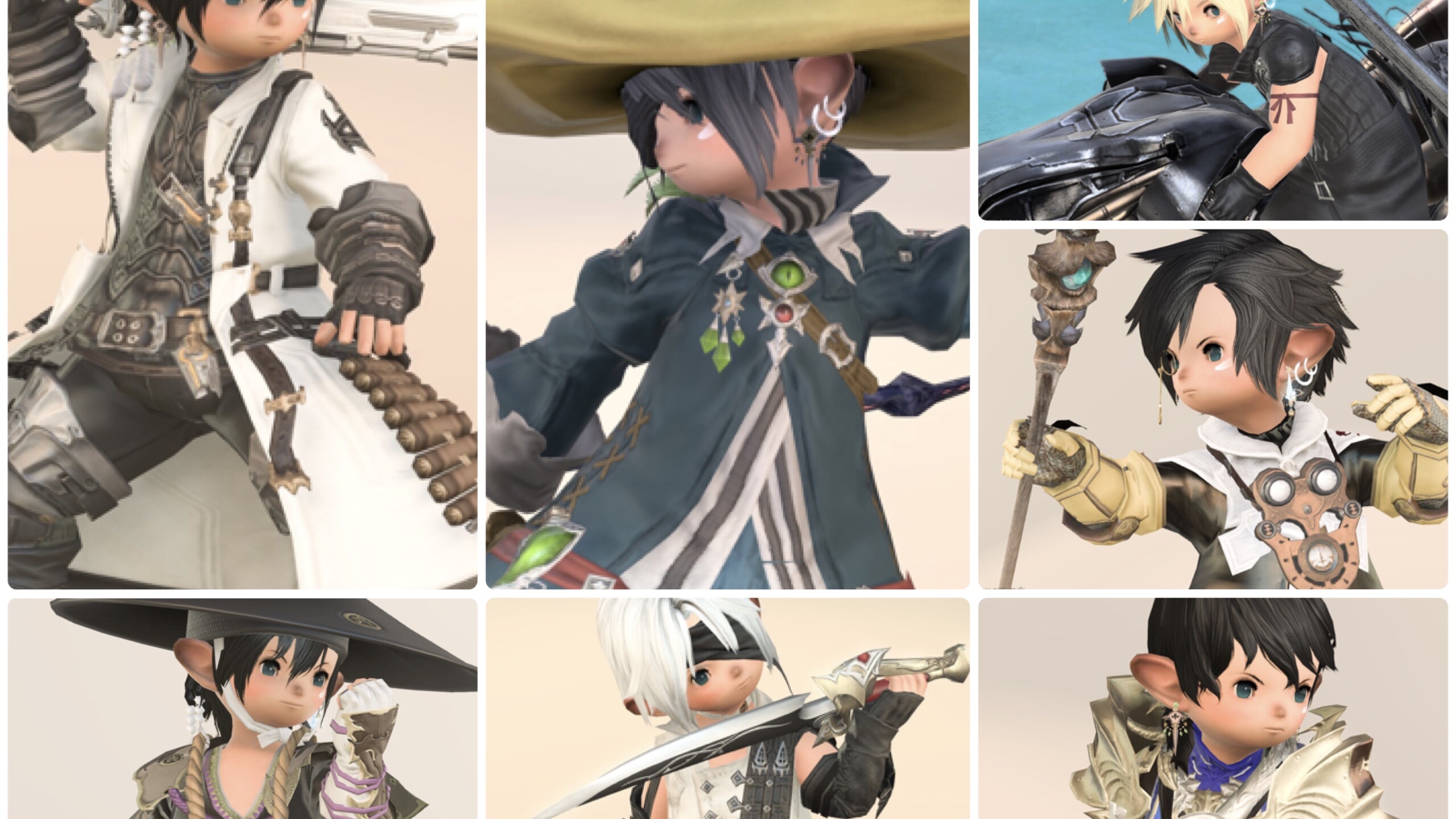 Cosplay
This is a summary of cute and cool cosplay Glamour that looks good on Lalafell. / ララフェルに似合う可愛くてカッコいいおススメの"コスプレ"ミラプリまとめです。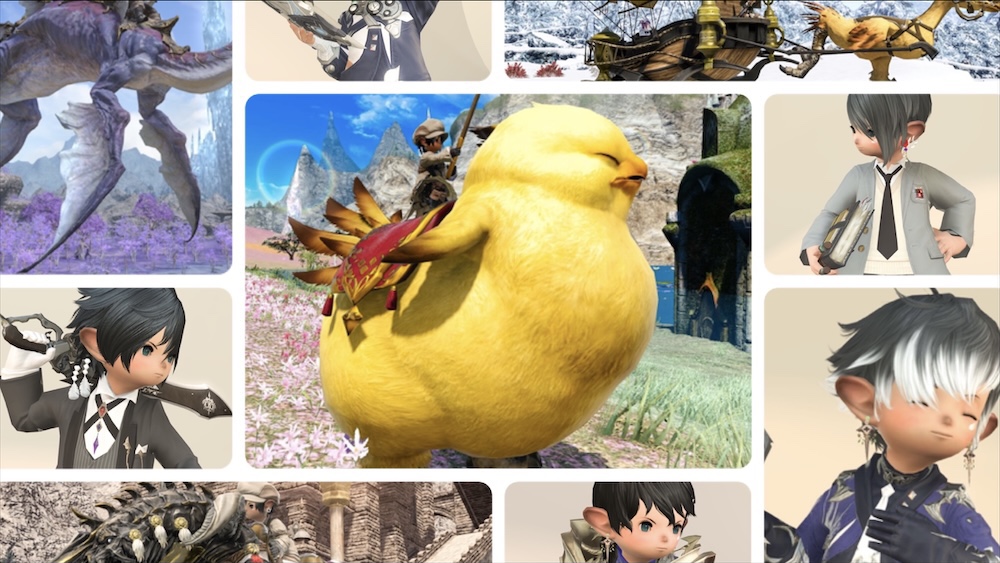 Billing items
A summary of billing equipment and mounts that can be purchased at the FF14 online store and Mog Station. / FF14オンラインストアとモグステーションで購入できる、課金装備と課金マウントのまとめです