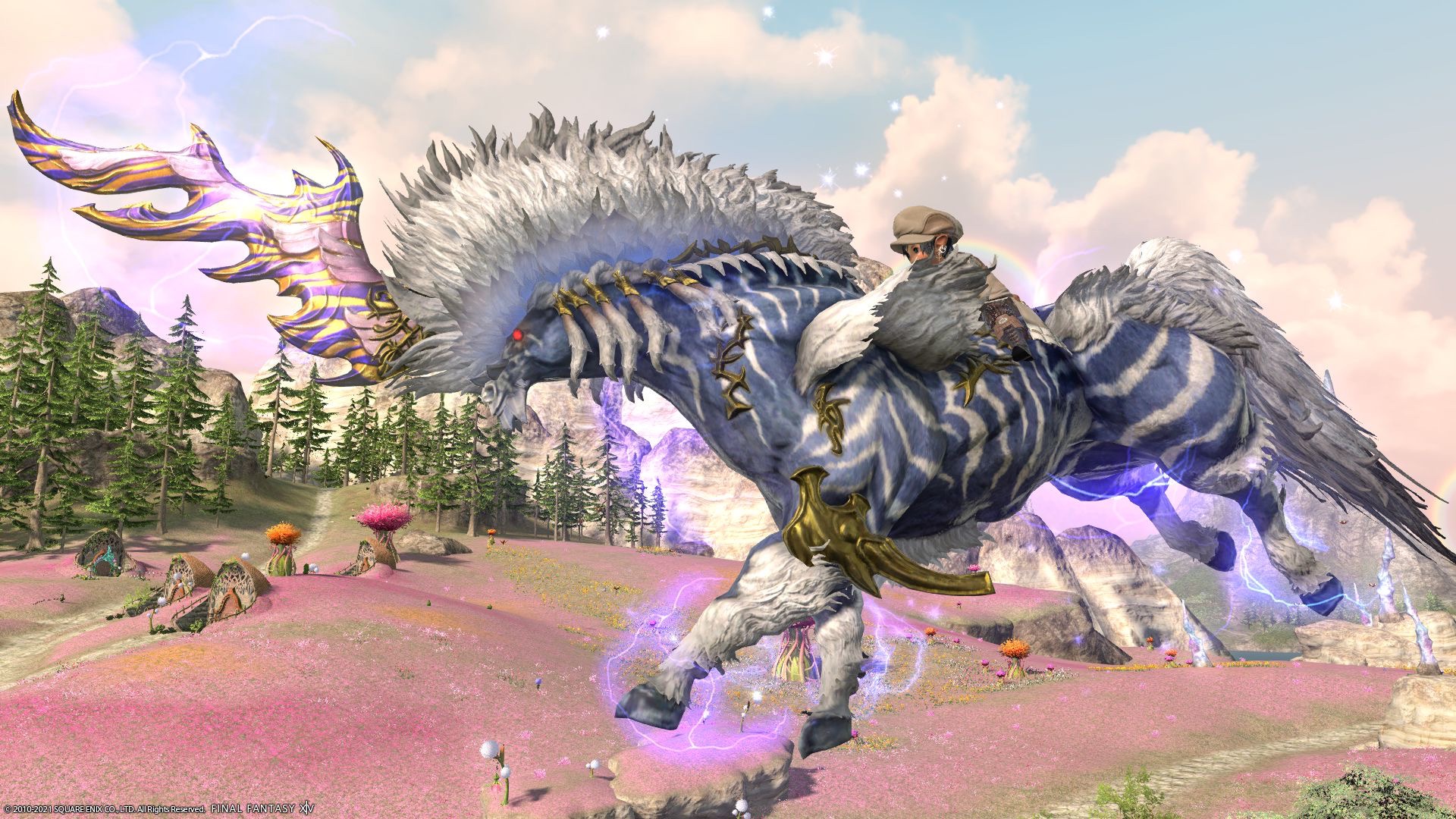 This is the legendary thunder phantom beast mount "Ixion".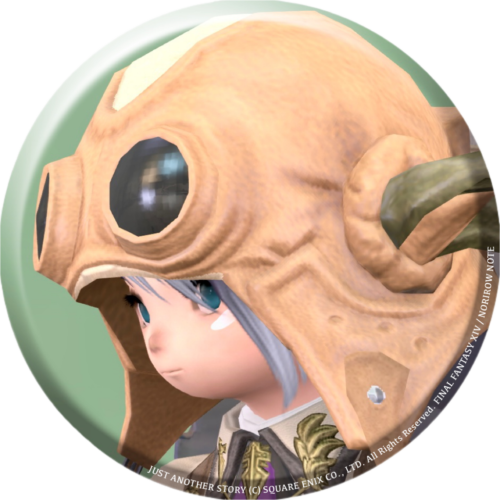 norirow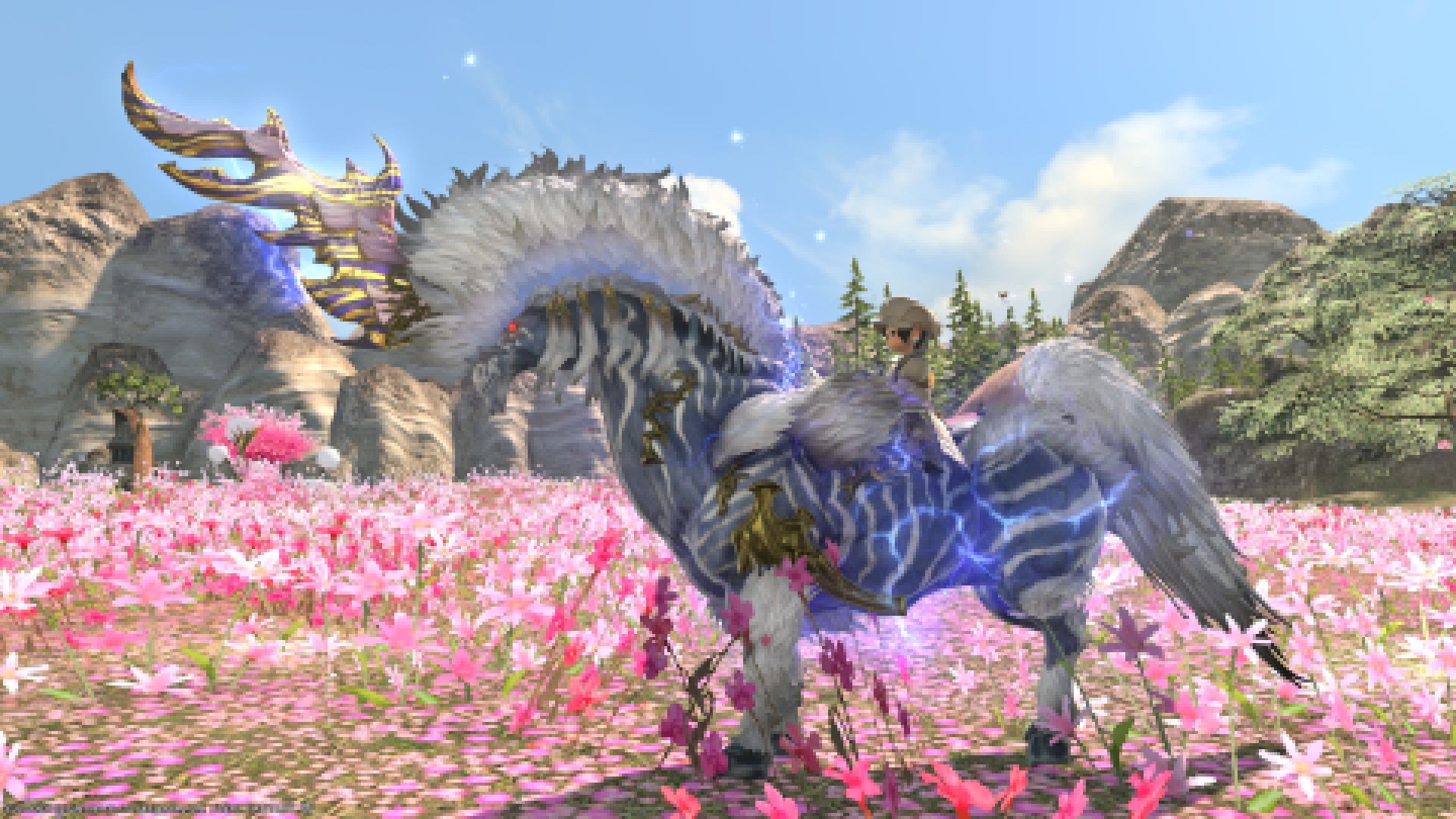 Horses … have short legs, aren't they a kind of donkey?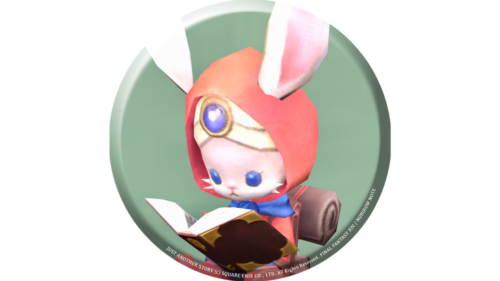 namingway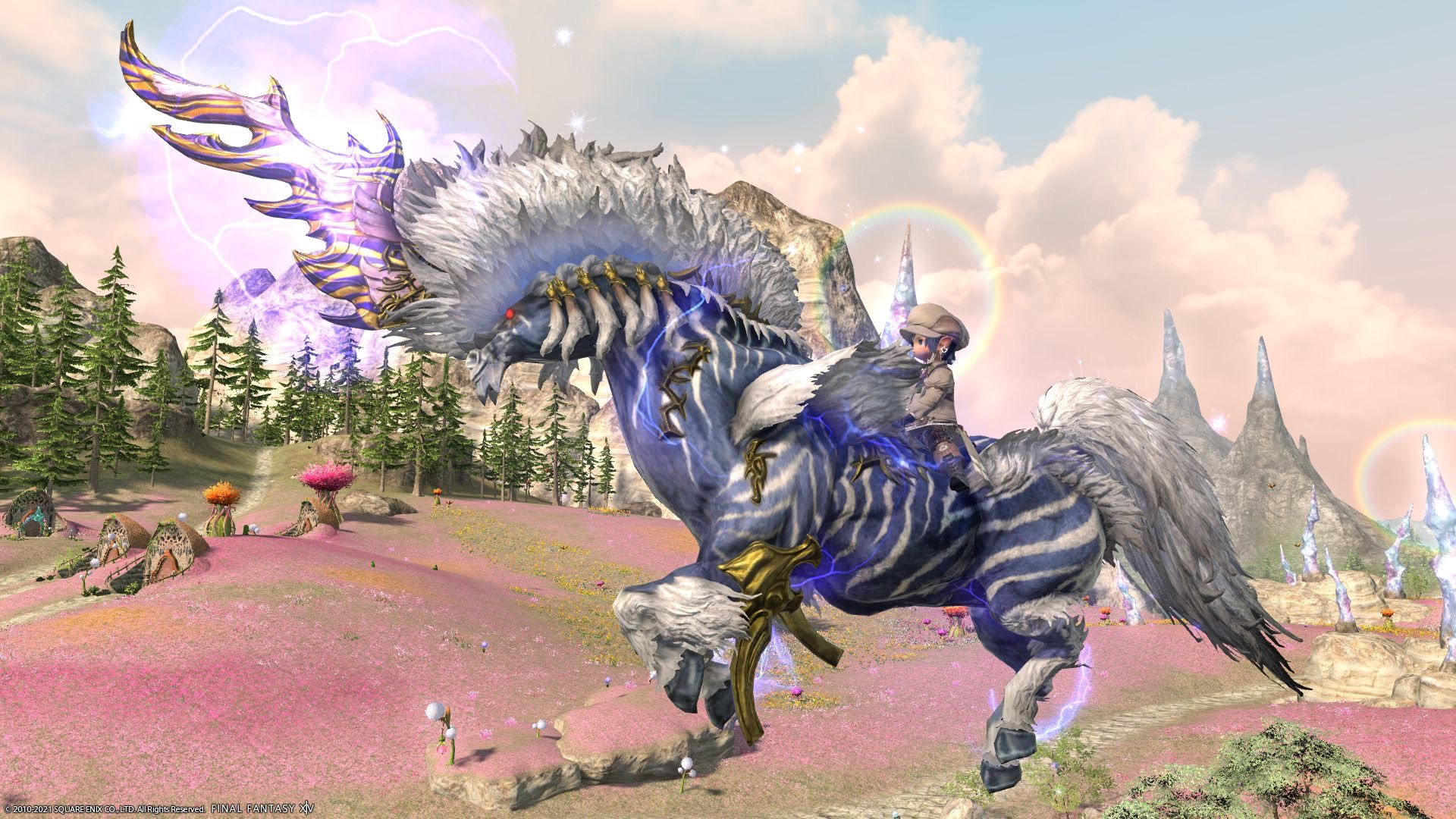 Ask any Gyr Abanian youth, and she will tell you the story of Ixion, Rhalgr's magnificent steed─swift as a levinbolt and strong as thunderclap. However, the recent discovery of several ancient Mhachi texts suggests that the creature may simply be a stallion augmented by ancient technologies that have granted Ixion life eternal…and the ability to shoot lightning from its eyes.

From the official commentary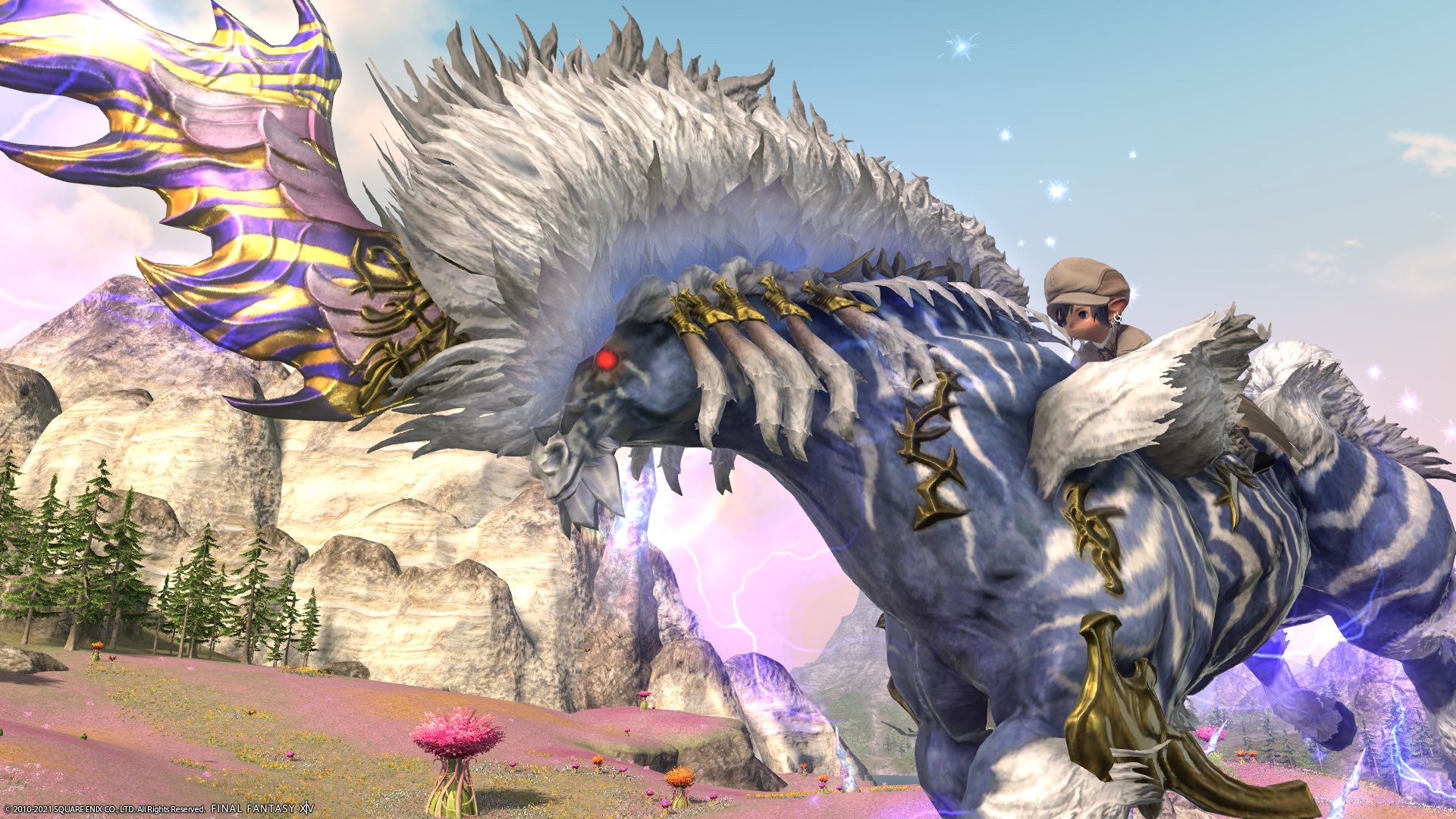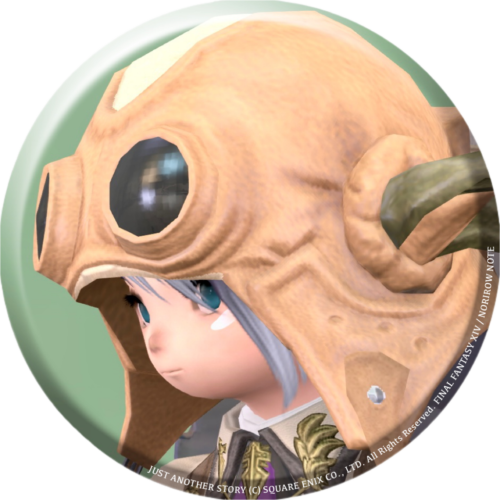 norirow
I see, it was Rhalgr's beloved horse, as expected, a healthy god's horse.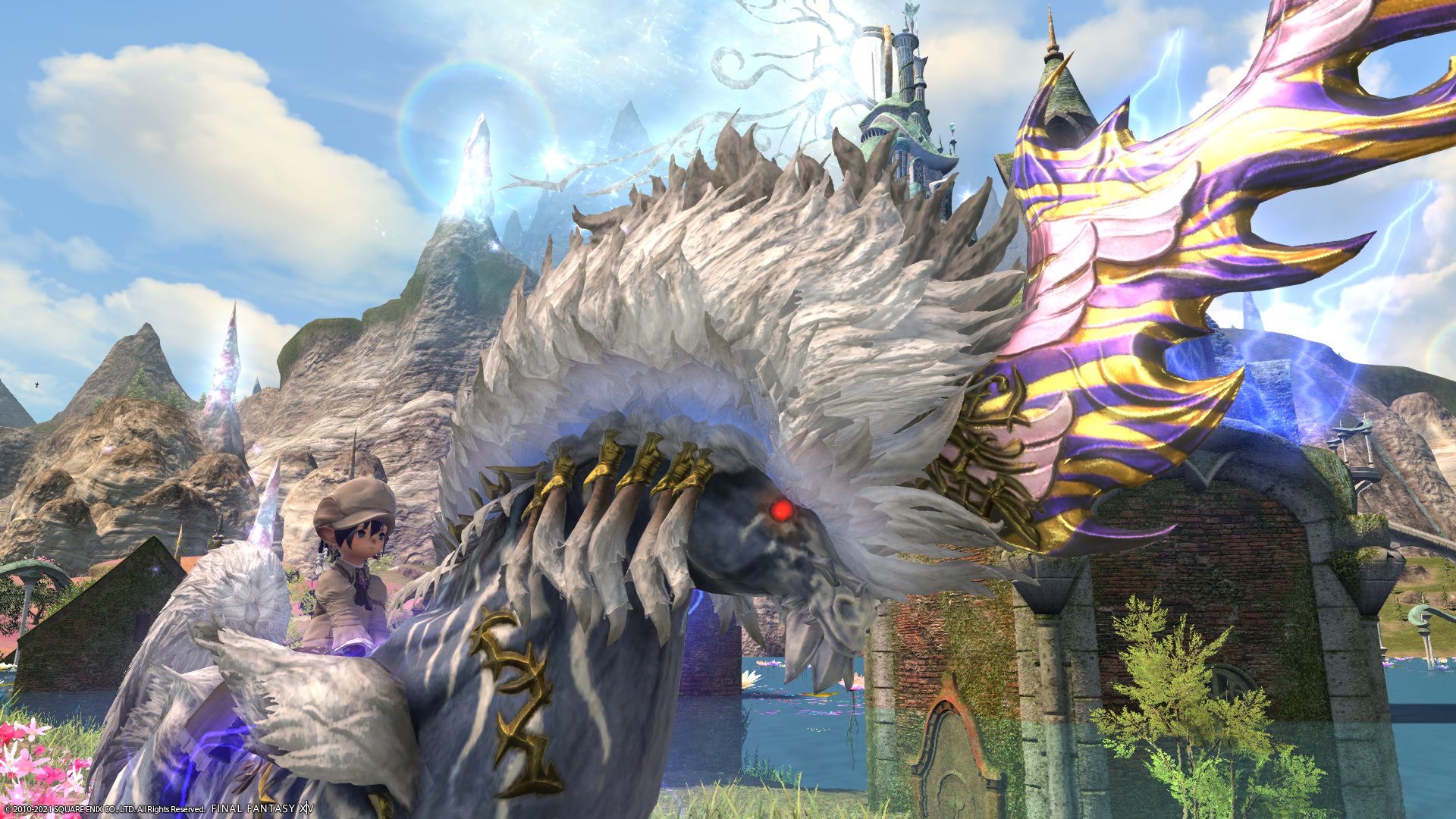 Especially large horns are characteristic.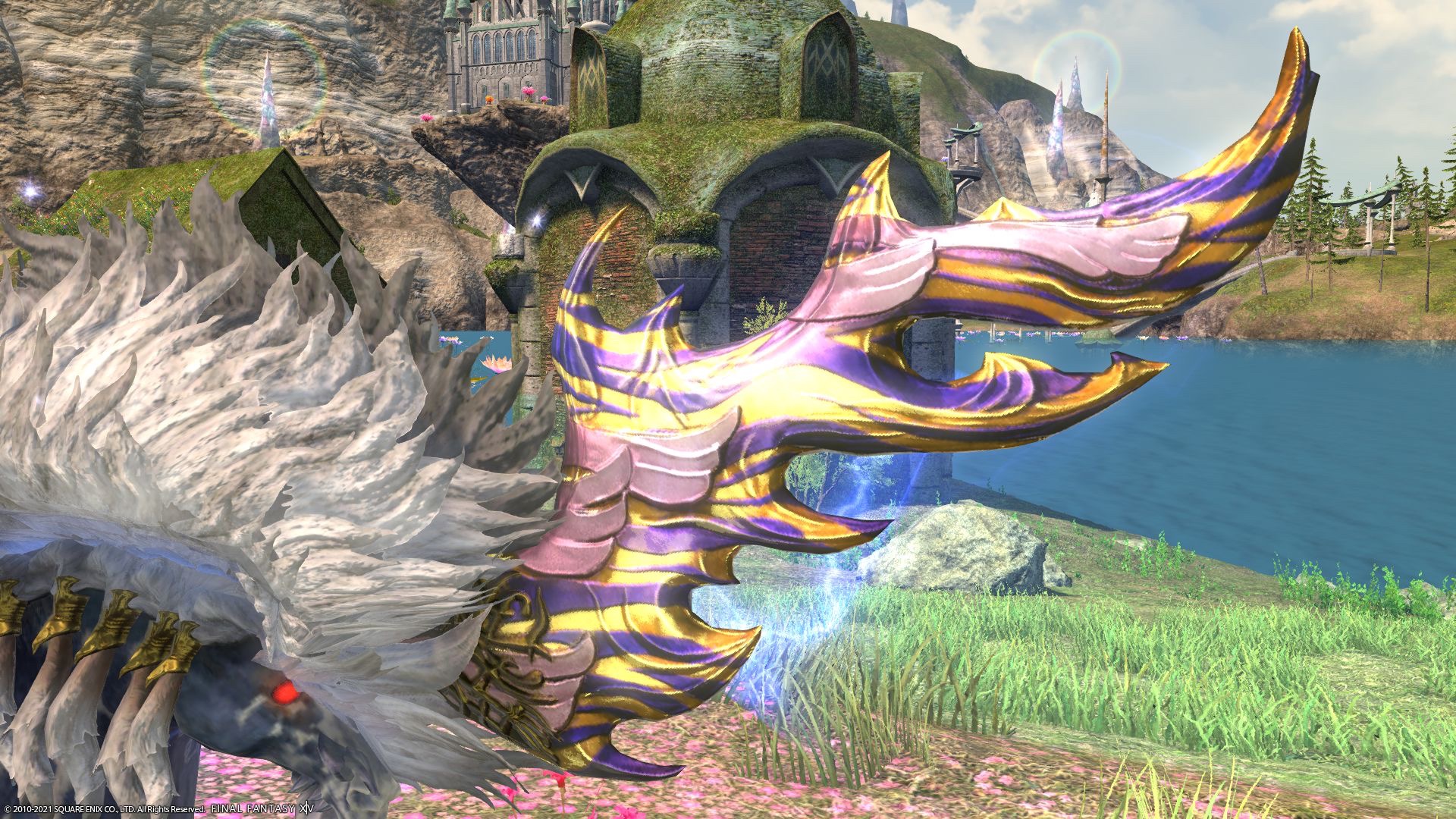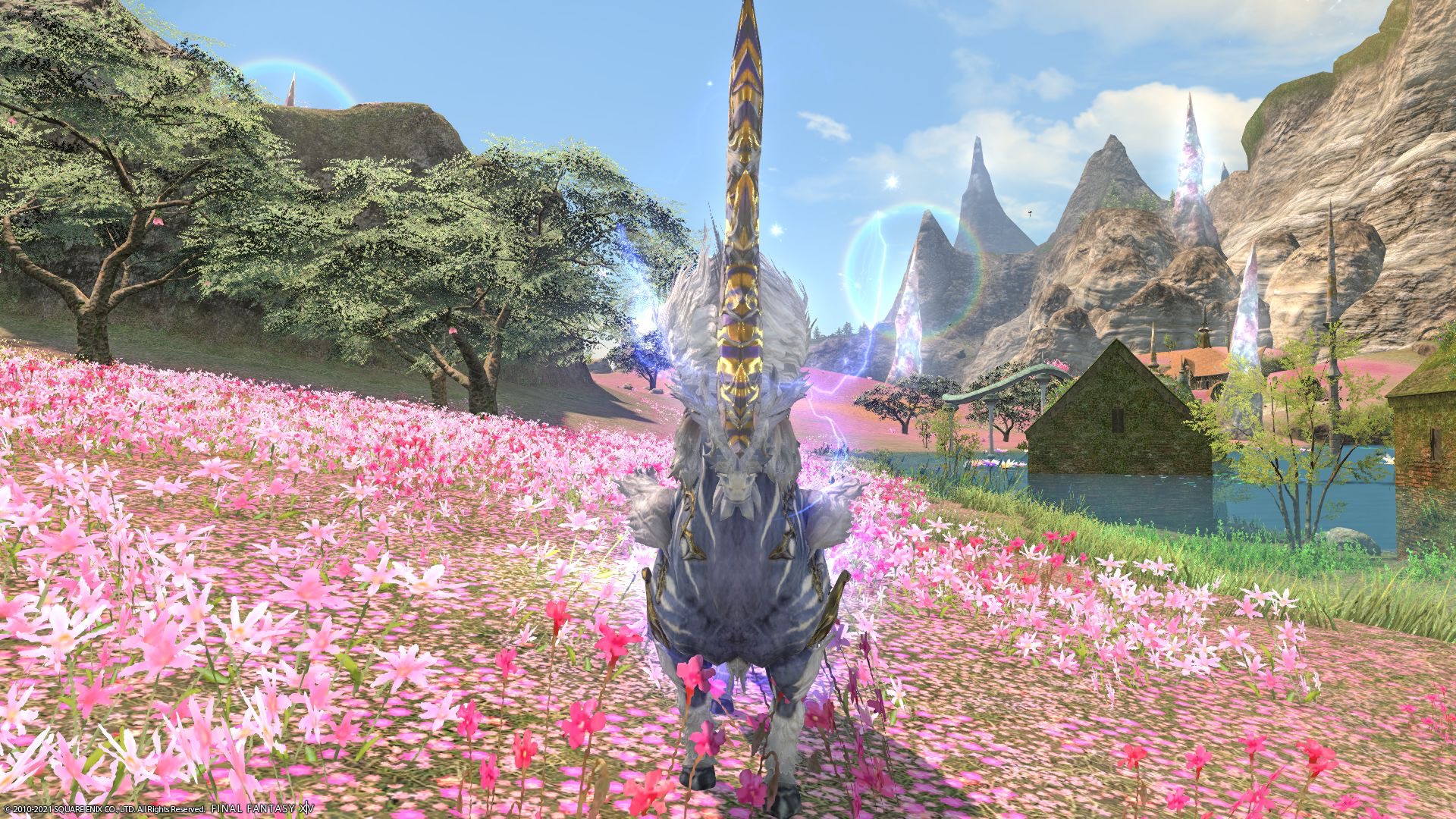 It is entirely covered with lightning, and the body also has a lightning-like pattern.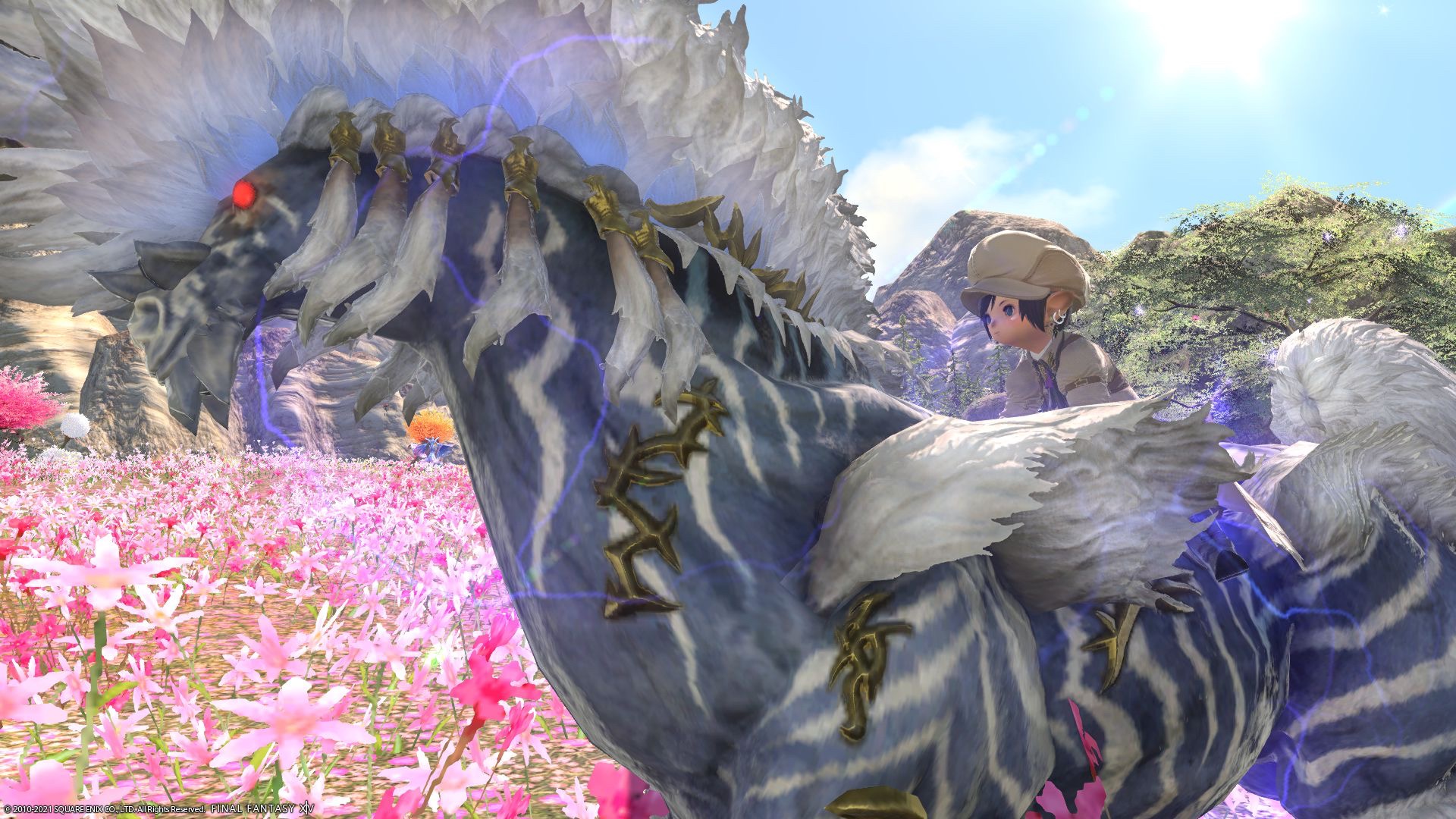 The tail is also quite large and cute.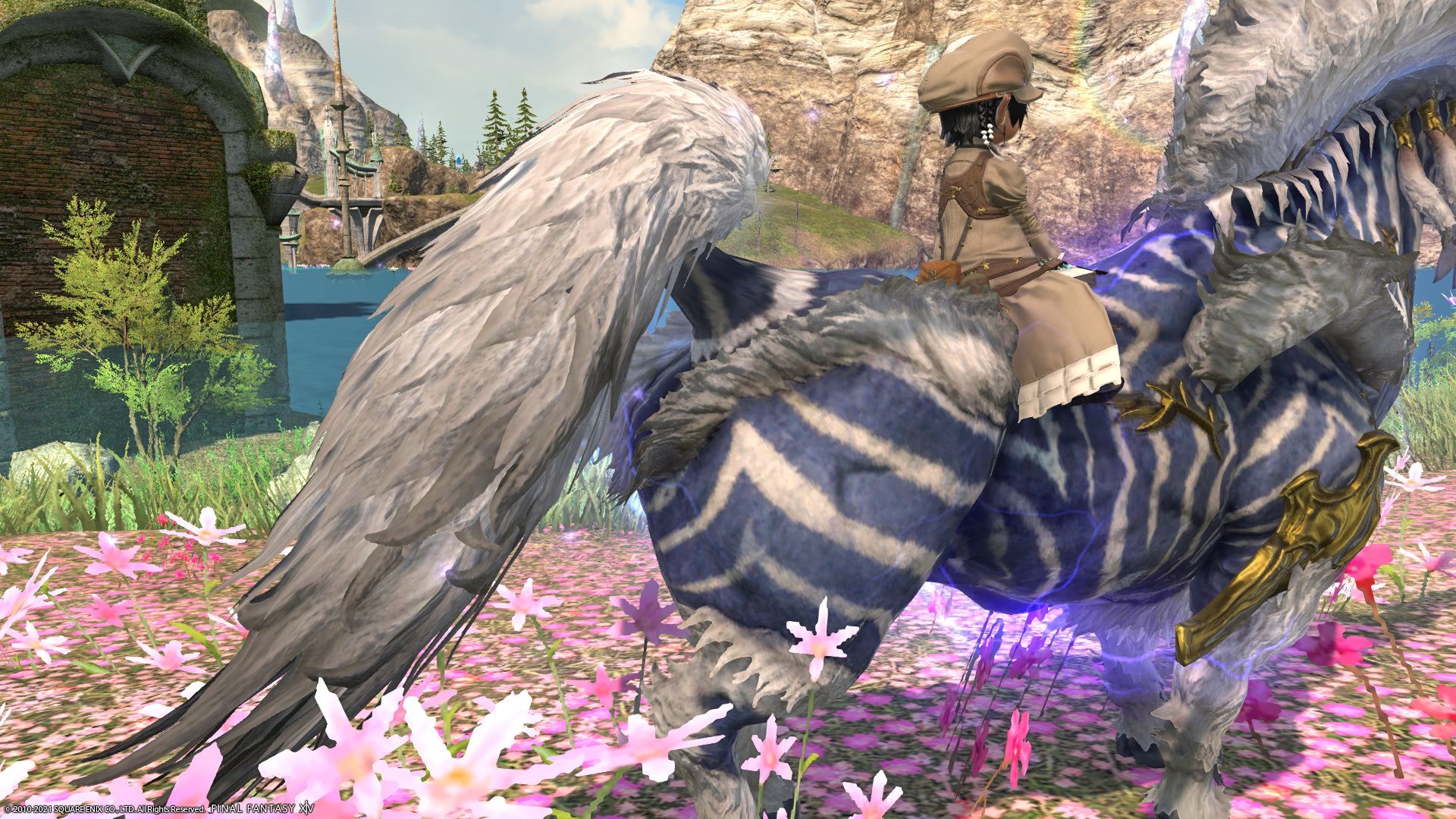 I wonder if the legs are short because Norirow-san is Lalafell.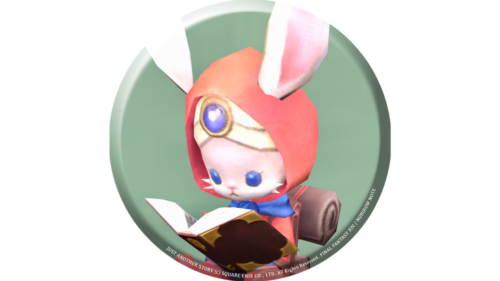 namingway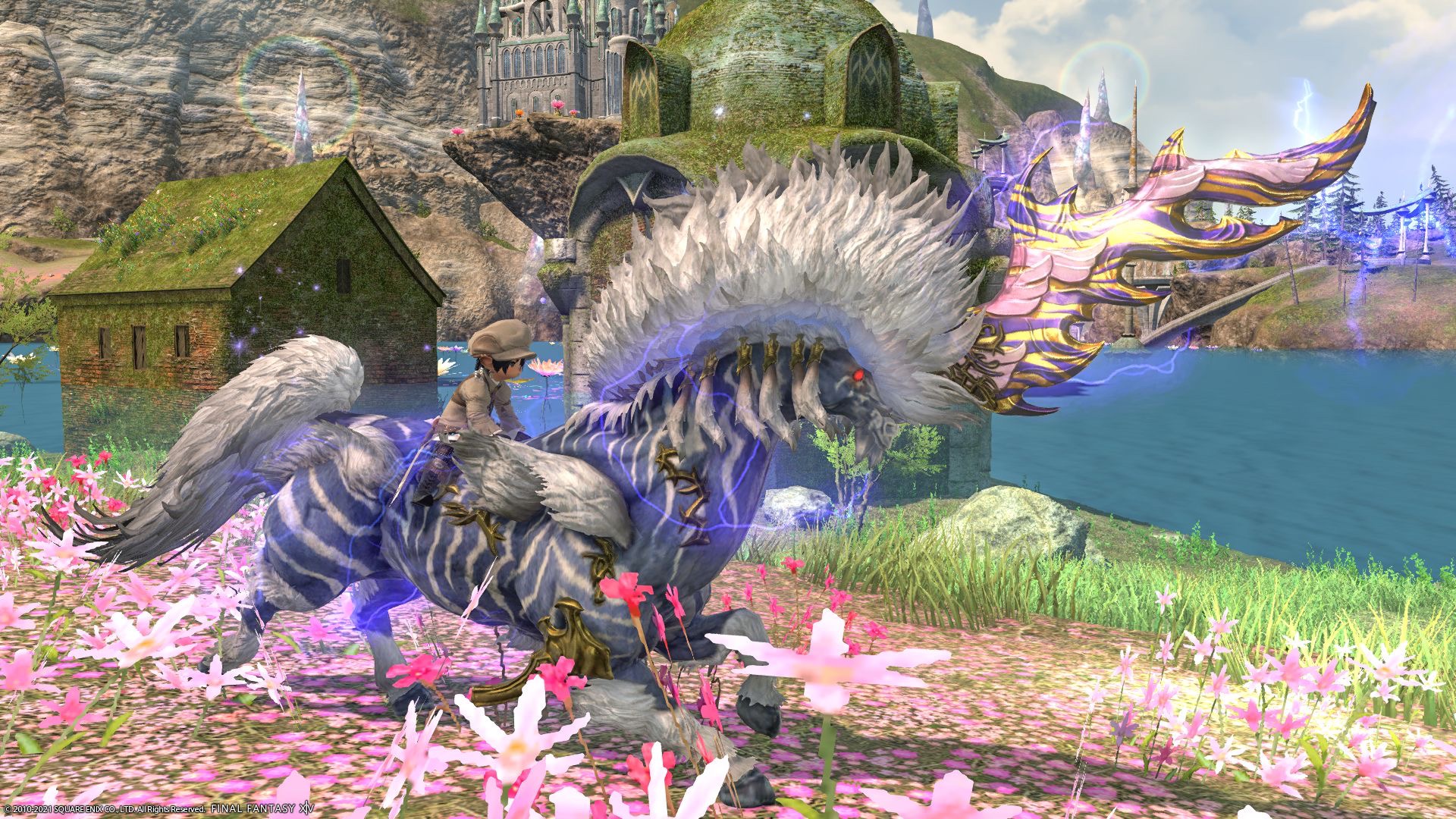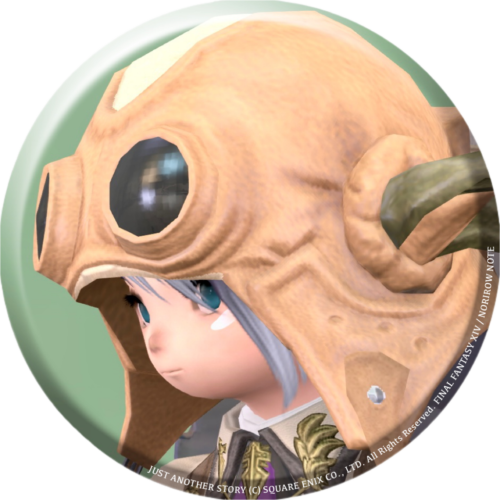 norirow
But if Ixion had longer legs, he might have been a little scared of a horse that was too big.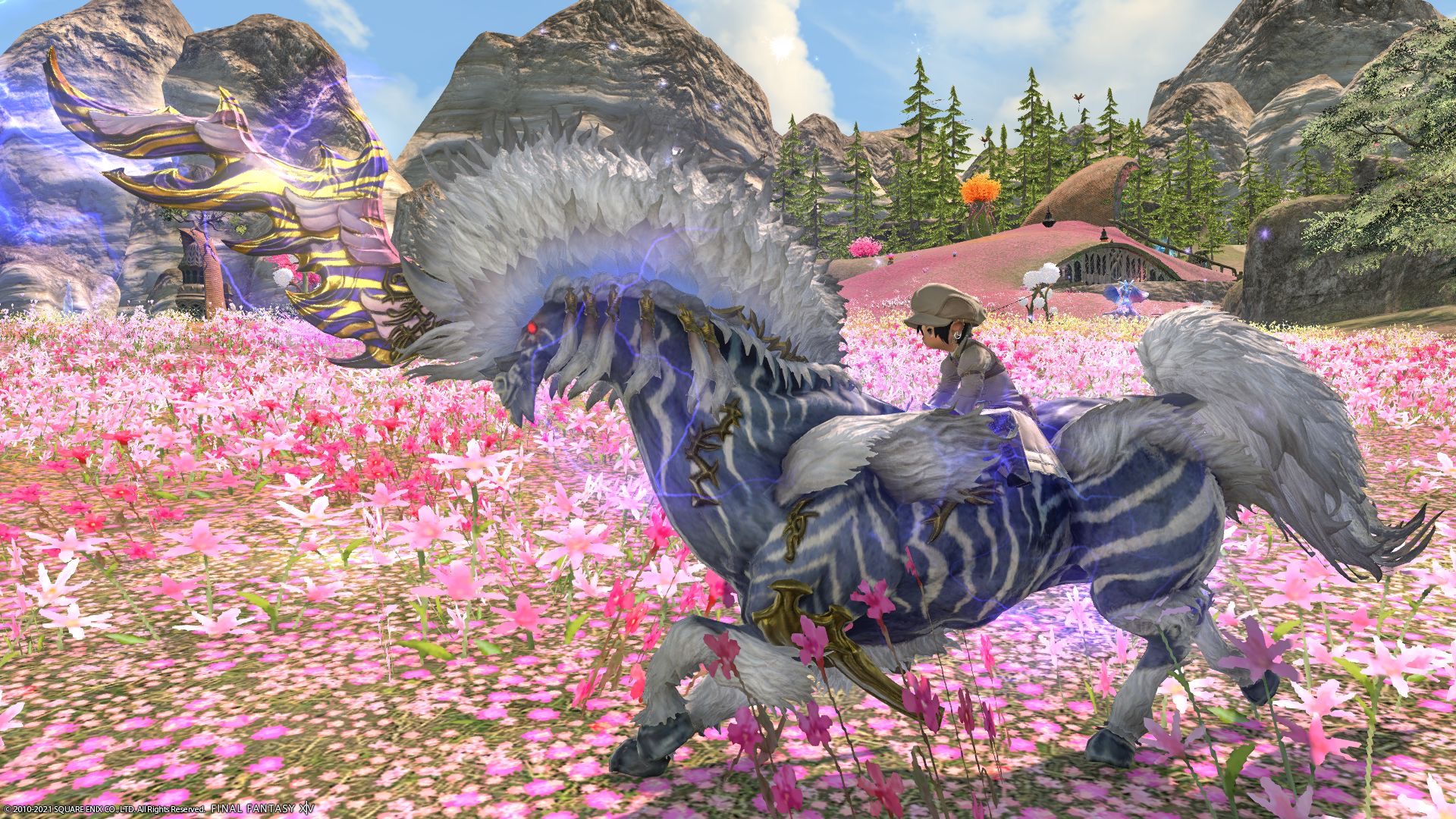 When he jumps up, he feels more fluffy and electrically charged. The sound is actually rattling, but I don't think it can be seen in the photo, so please check the sound effect in the video below.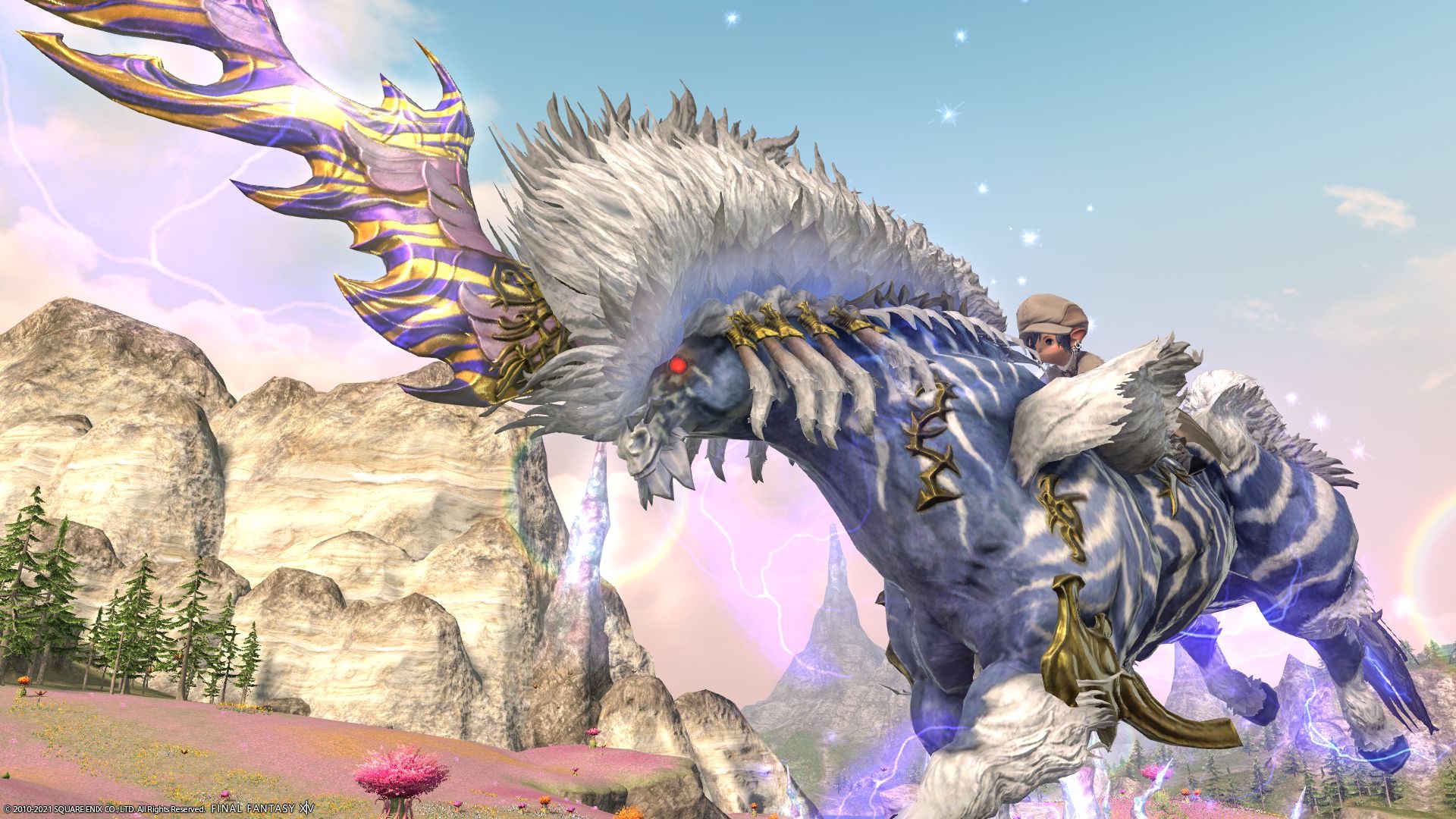 How to get (either one)
① Clear the large F.A.T.E. "Ixion" and collect 12 Ixion Horn (maximum evaluation for 2 F.A.T.E.), and you can exchange them at Eschina in Rhalgr's Reach.
② You can also get it in exchange for 400 "Faux Leaf" collected on Faux Hollows.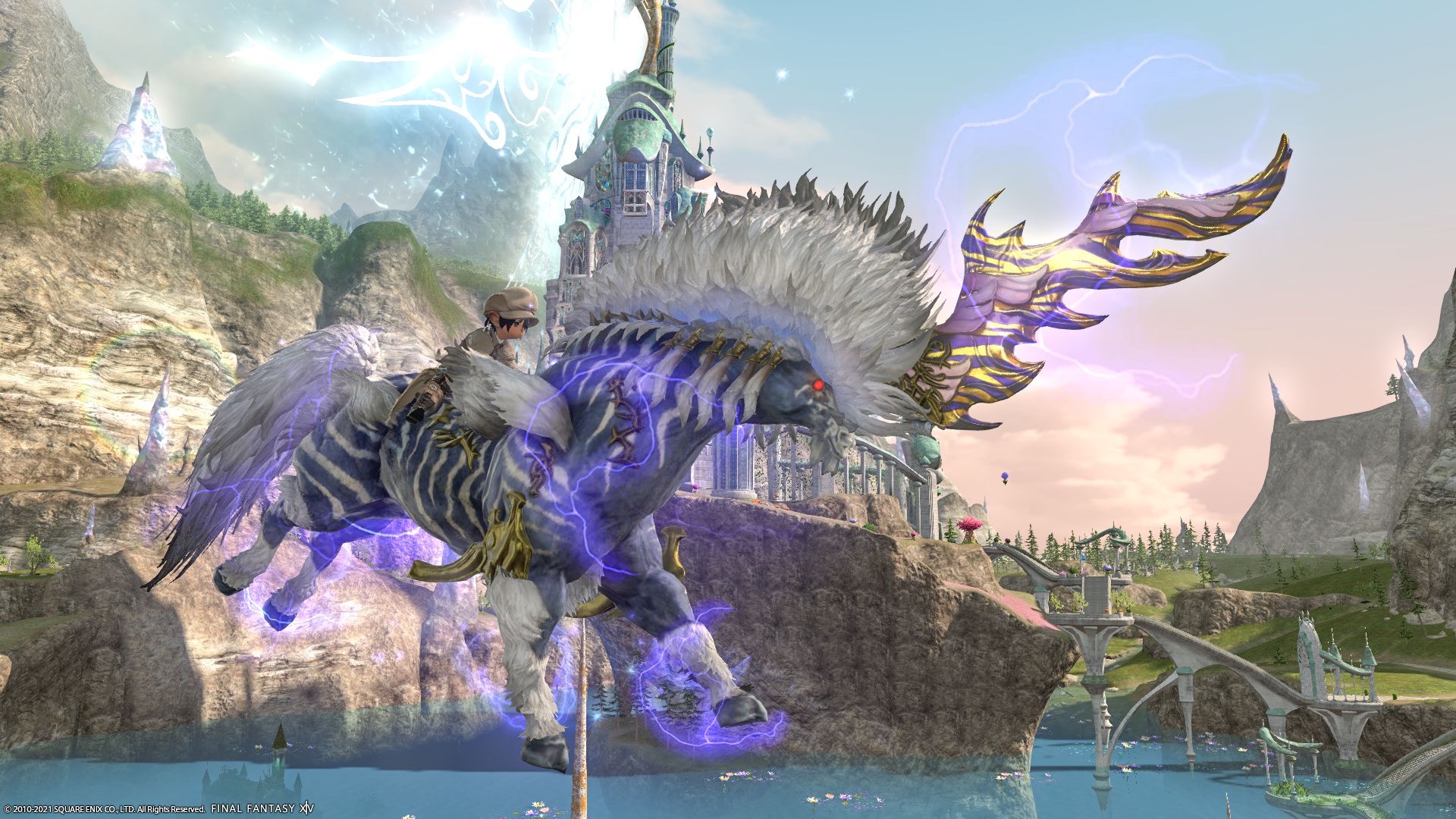 It seems that it is also in the gold medal of Wondrous Tails.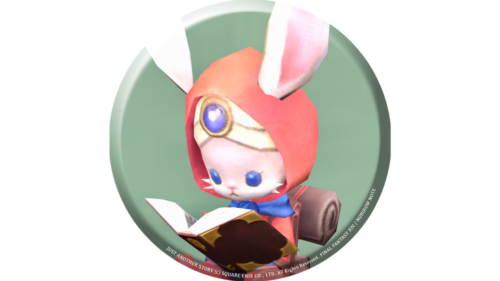 namingway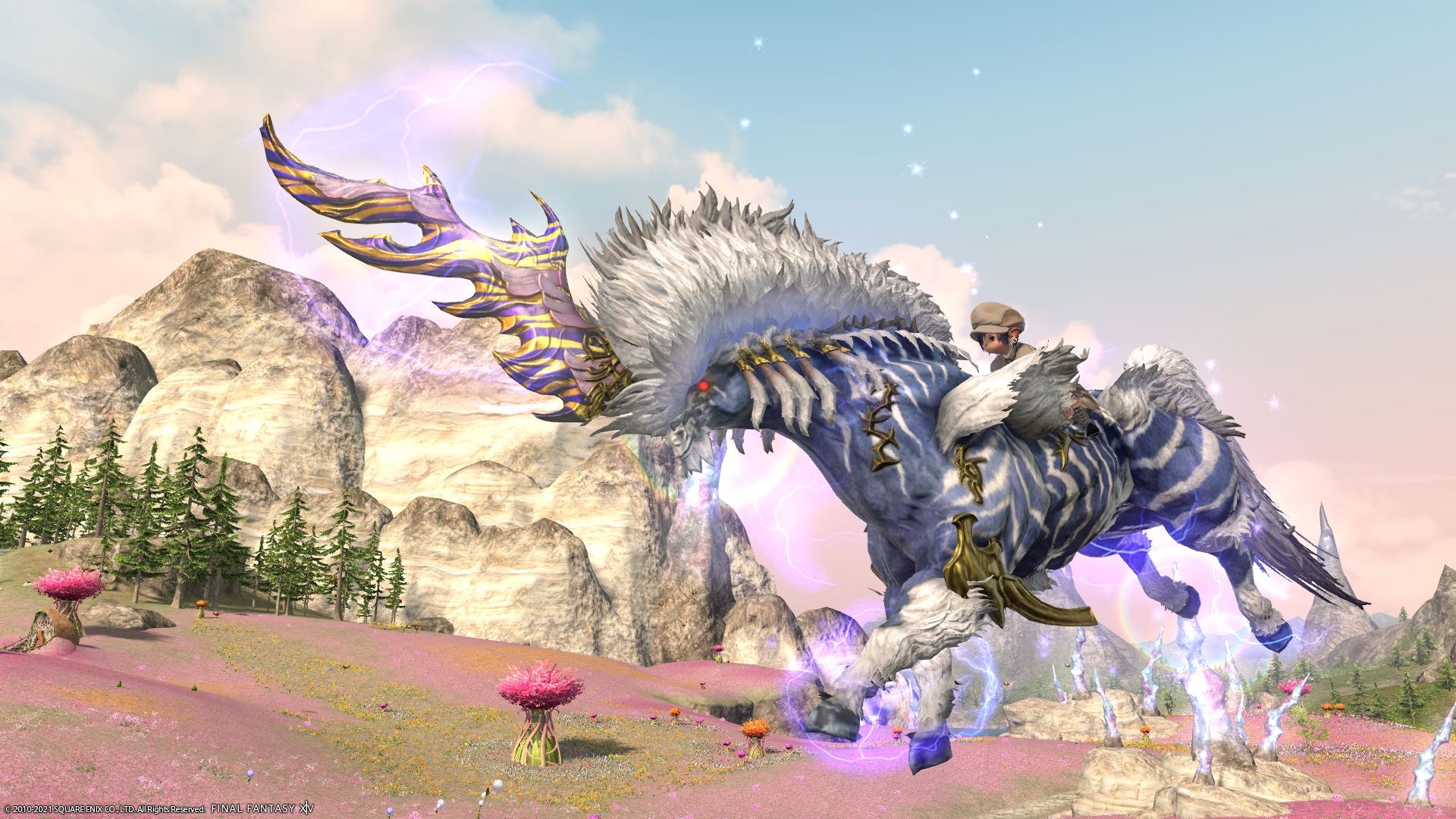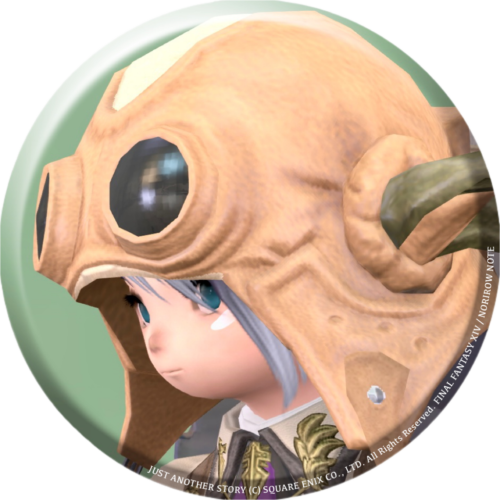 norirow
It's a big, crunchy horse that stands out!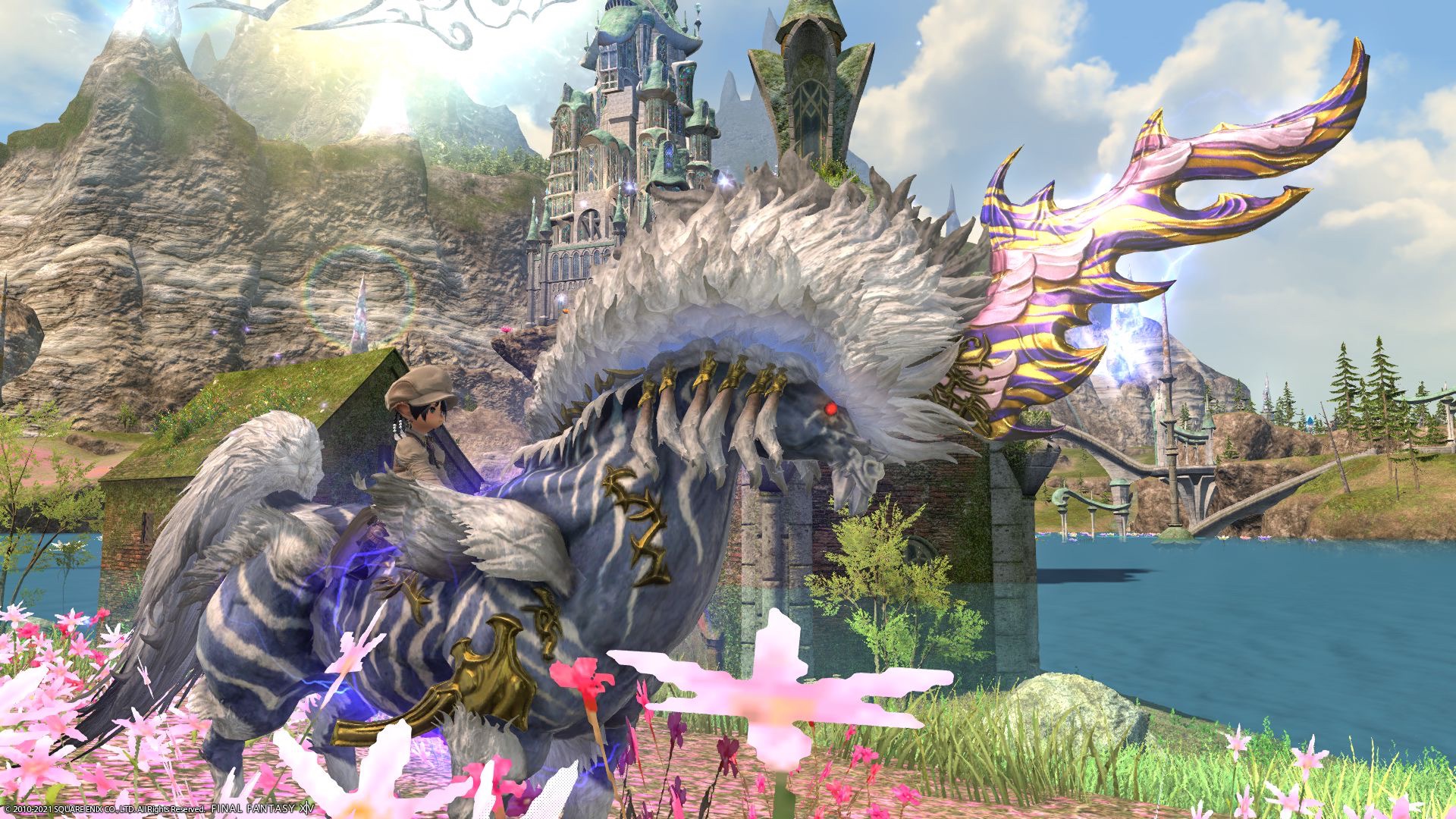 So, it was a record of the legendary thunder phantom beast mount "Ixion".
▼ Please check the video to see how the thunder is fluttering!
Related records