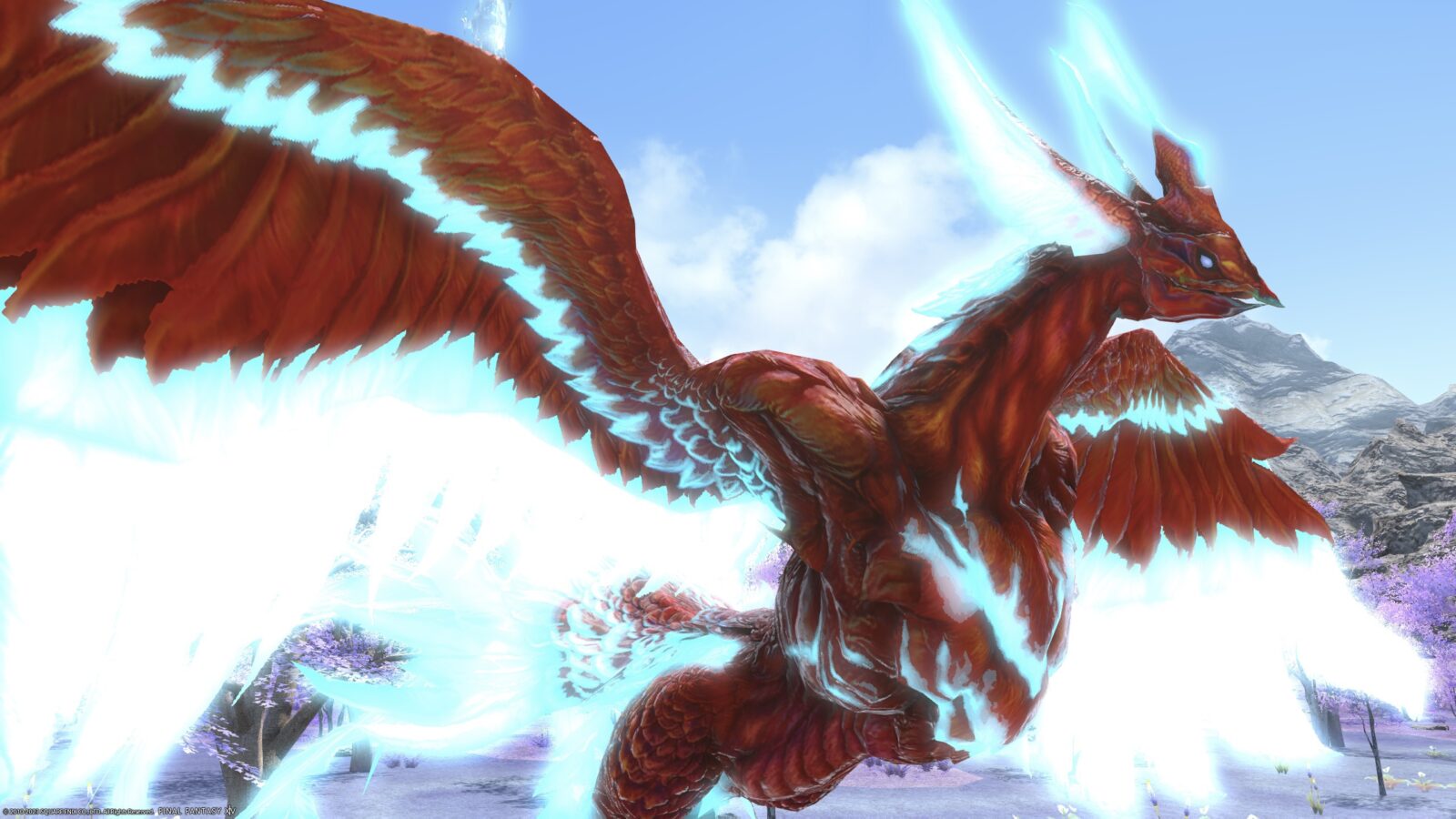 This is a record of the mount "Rising Phoenix Whistle" available in The Rising in 2023.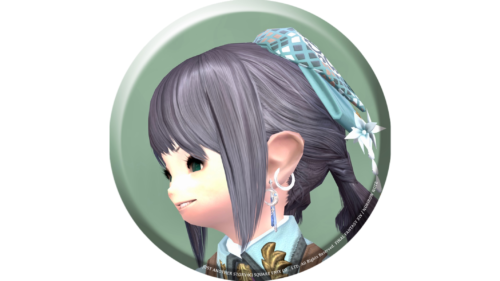 noriko
(Can you hear me… it's Phoenix!)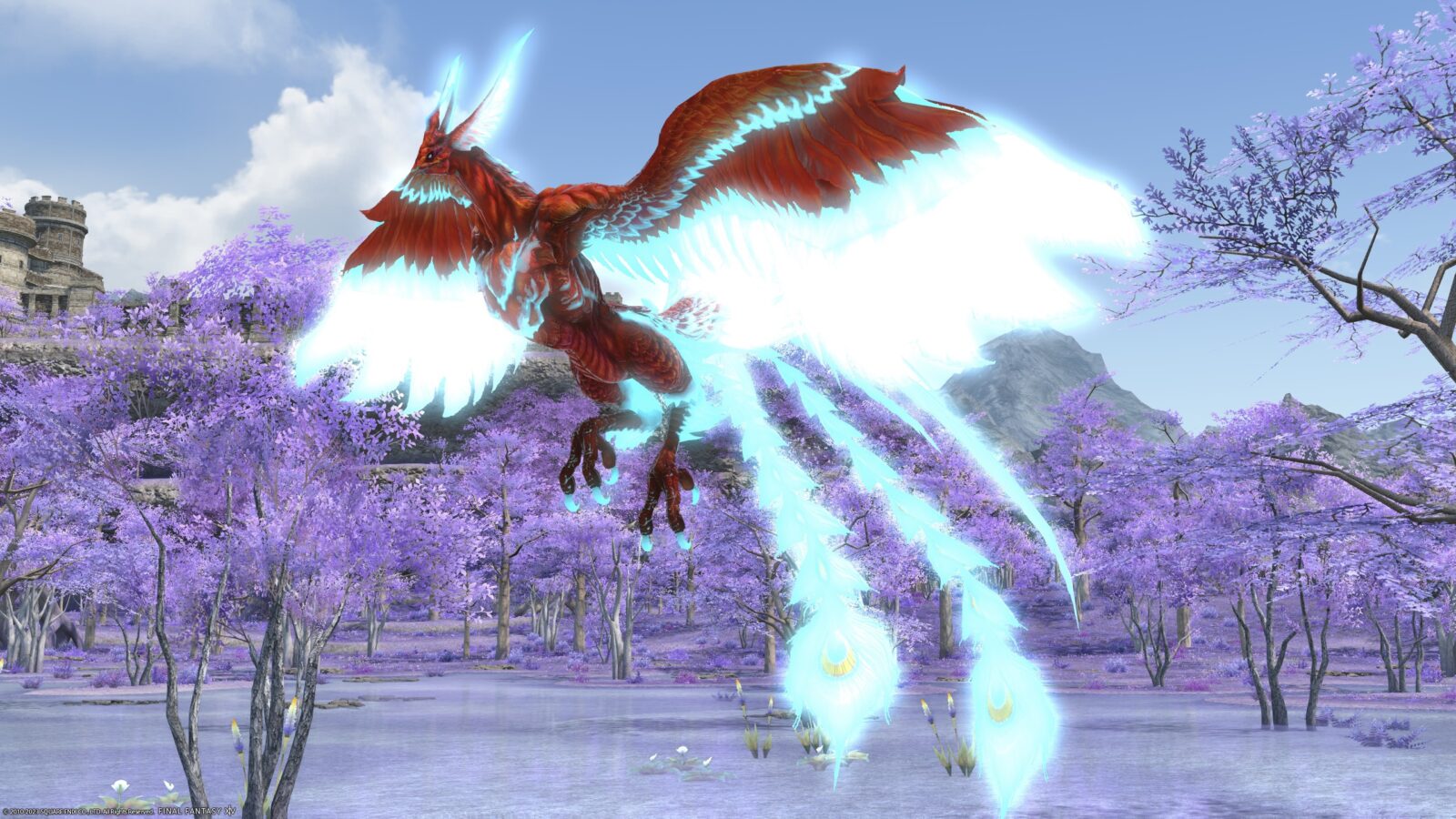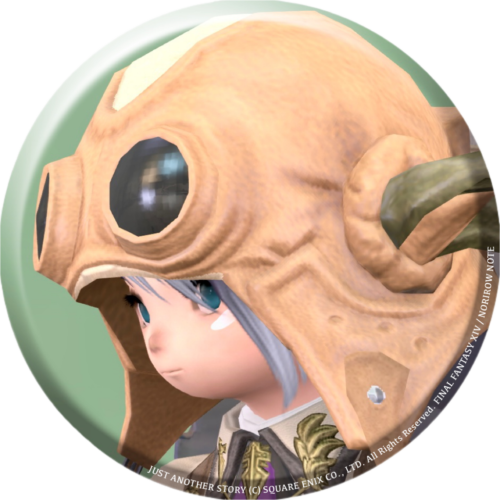 norirow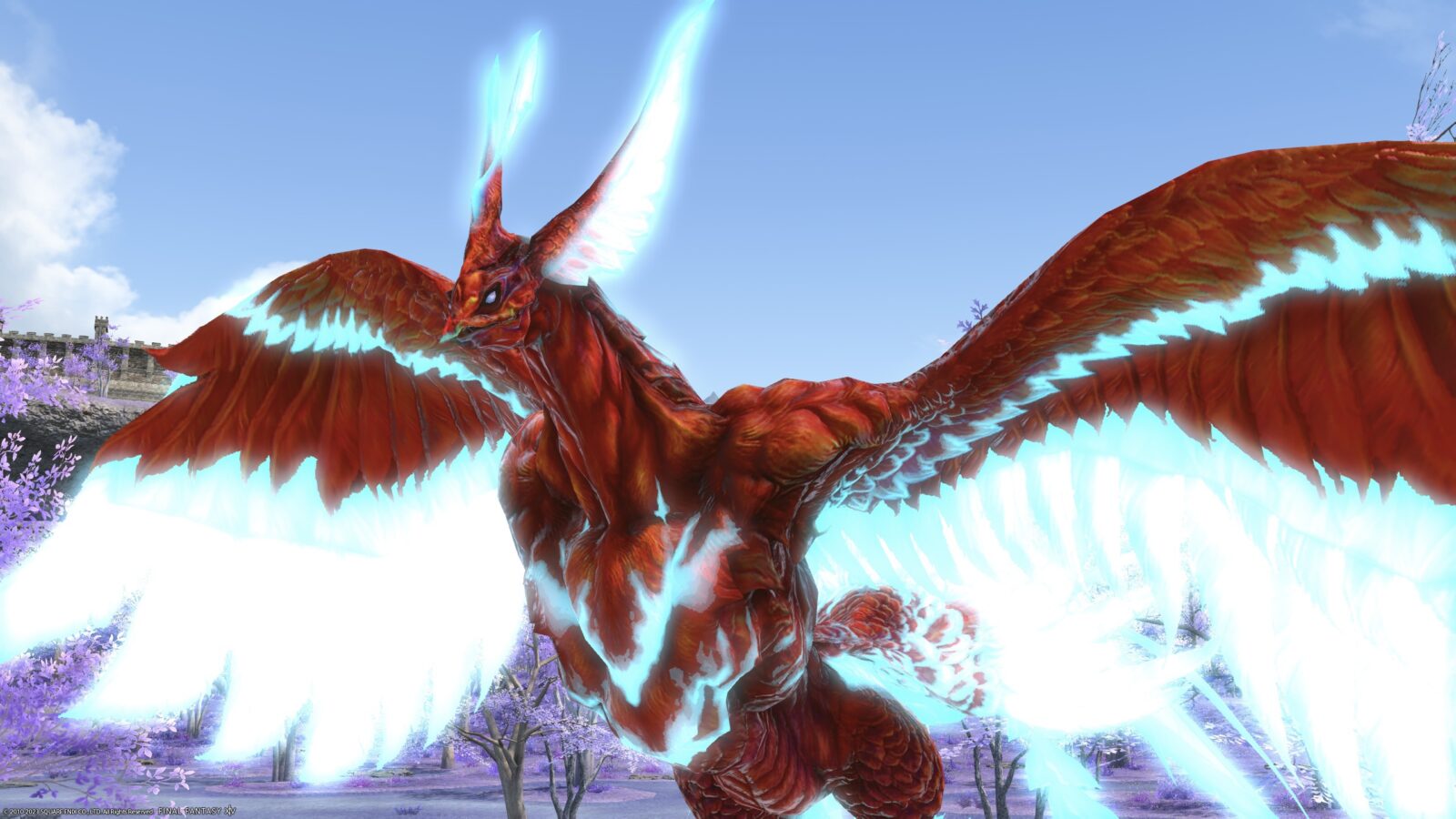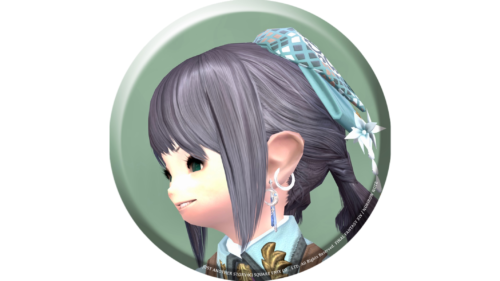 noriko
(Hehehe, I turned into a phoenix♪)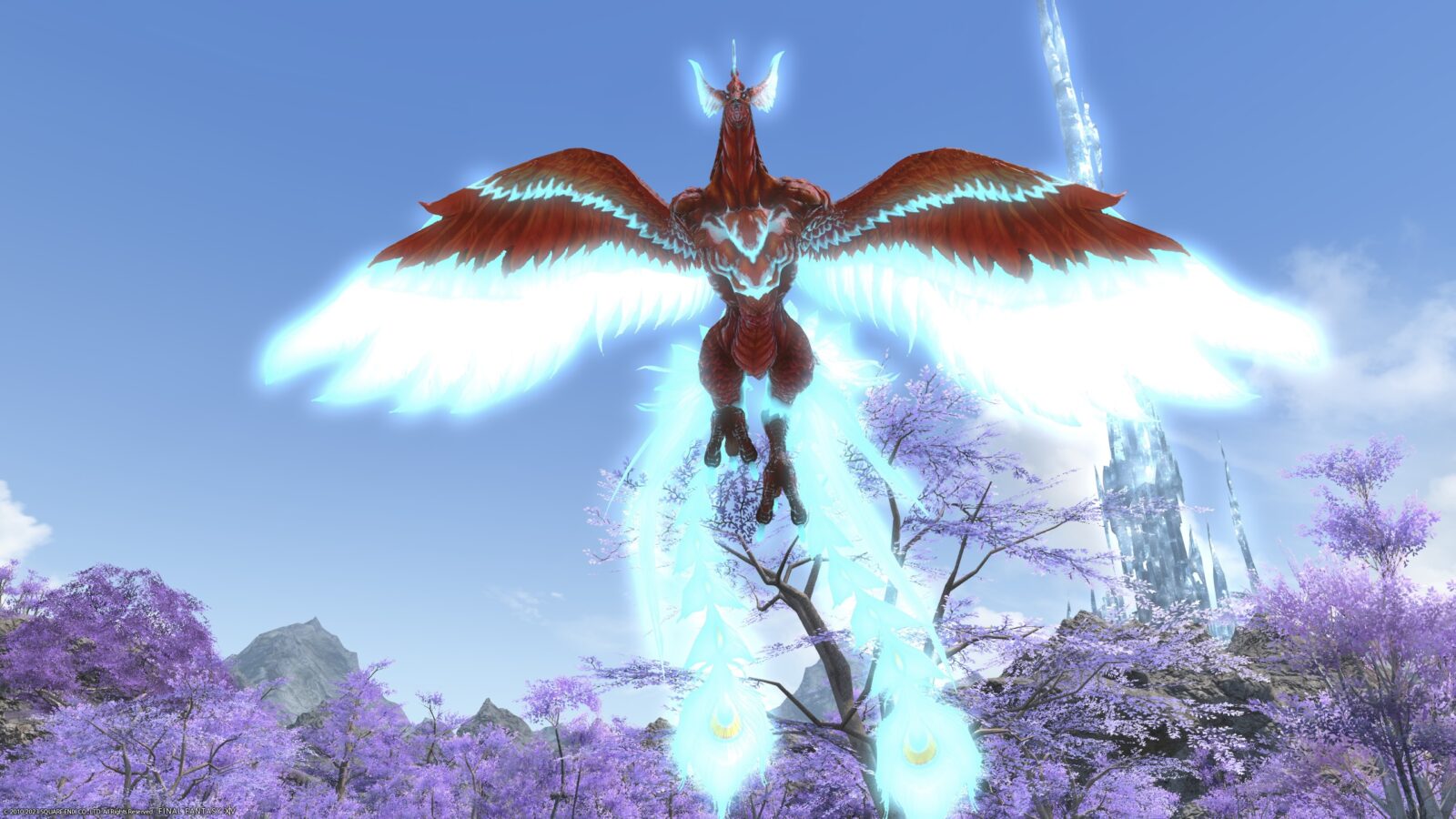 This is a very rare type of mount where you don't ride it, but transform yourself!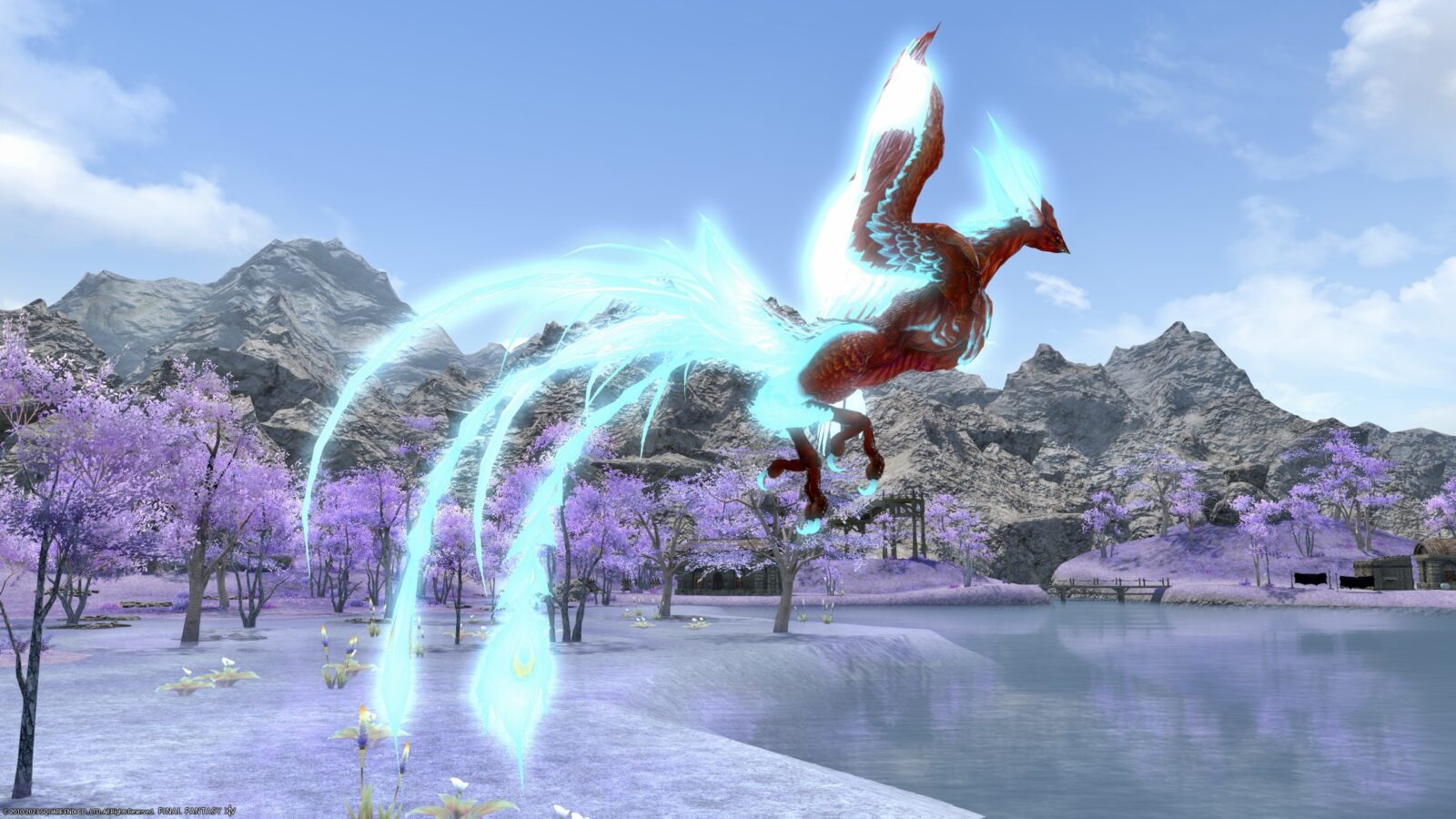 I see that it is faithful to the original work.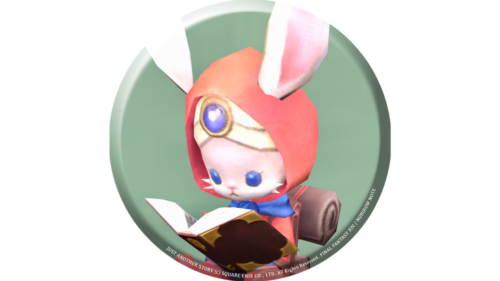 namingway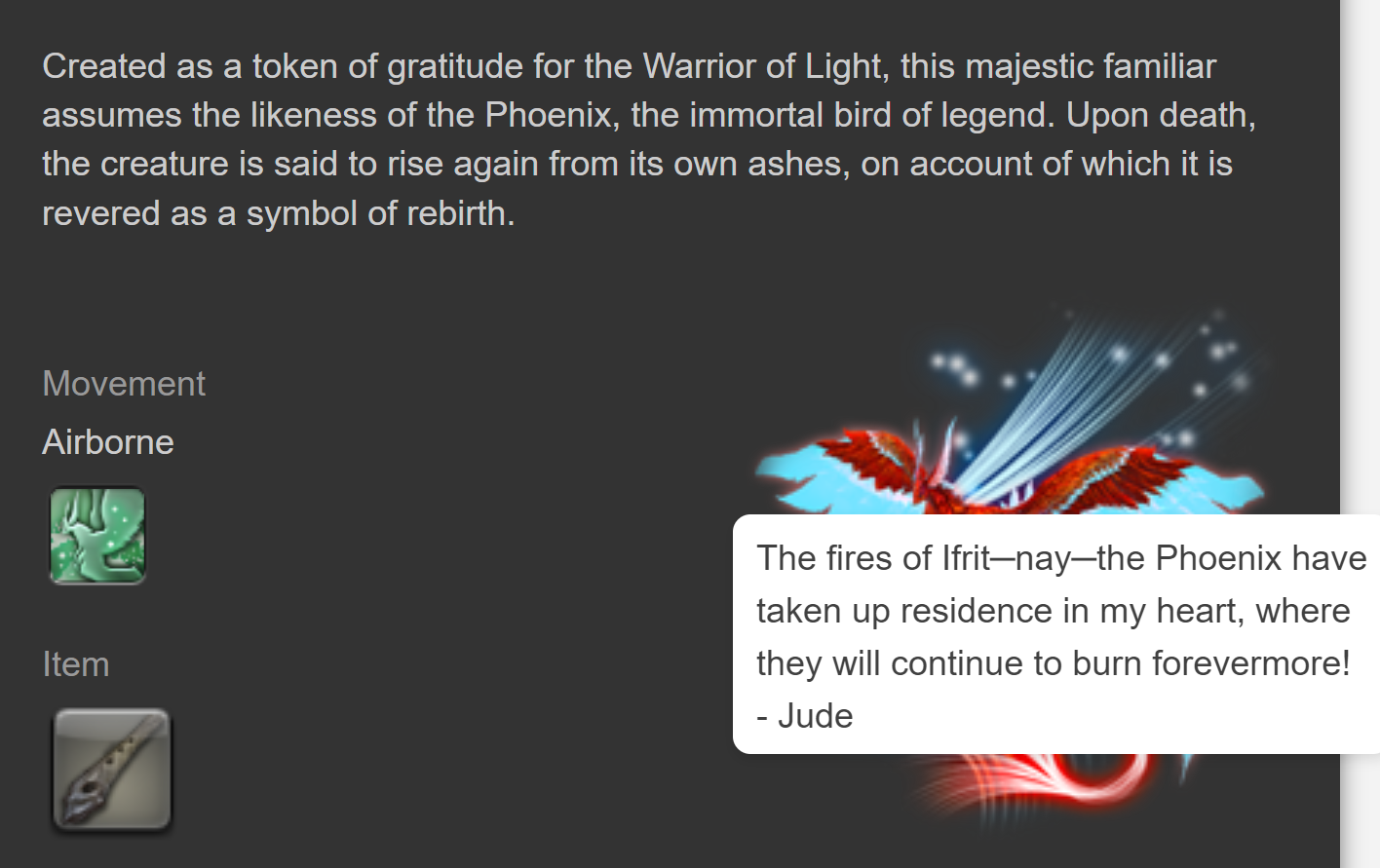 It was created to look exactly like the Phoenix that appeared in "The Final Coil of Bahamut – Turn 3."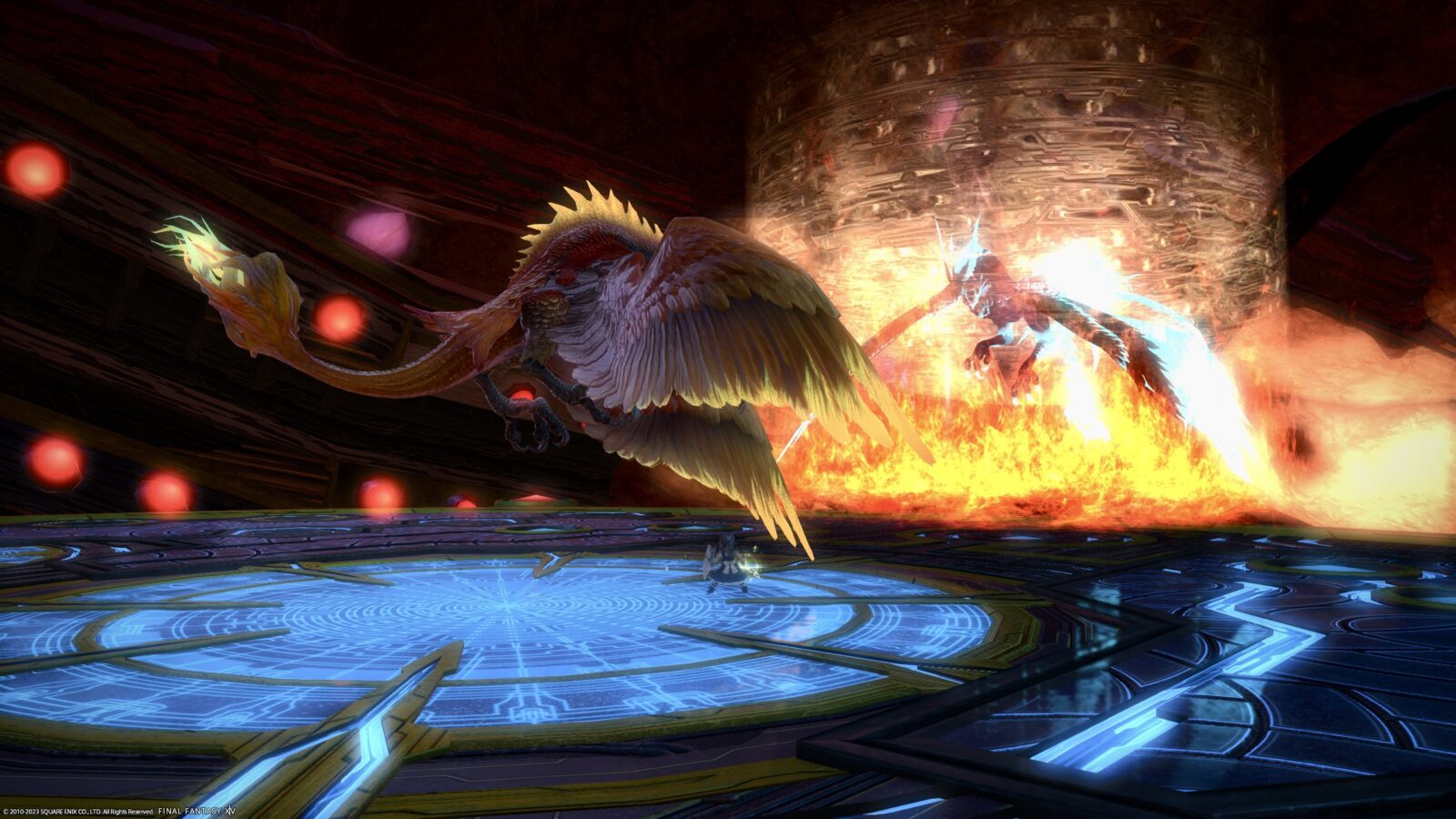 By the way, the "Bennu" from this time already exists as a mount.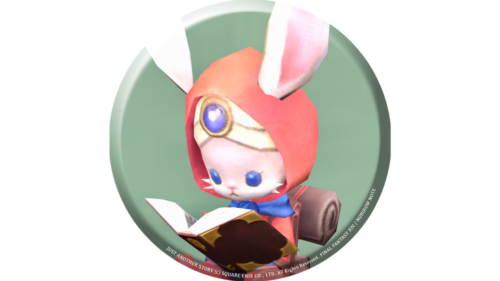 namingway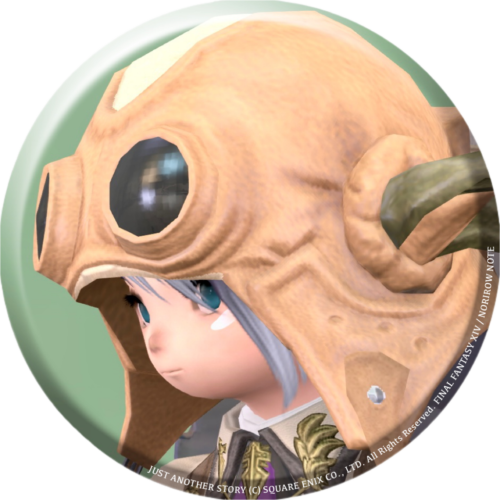 norirow
This The Final Coil of Bahamut story was really great ……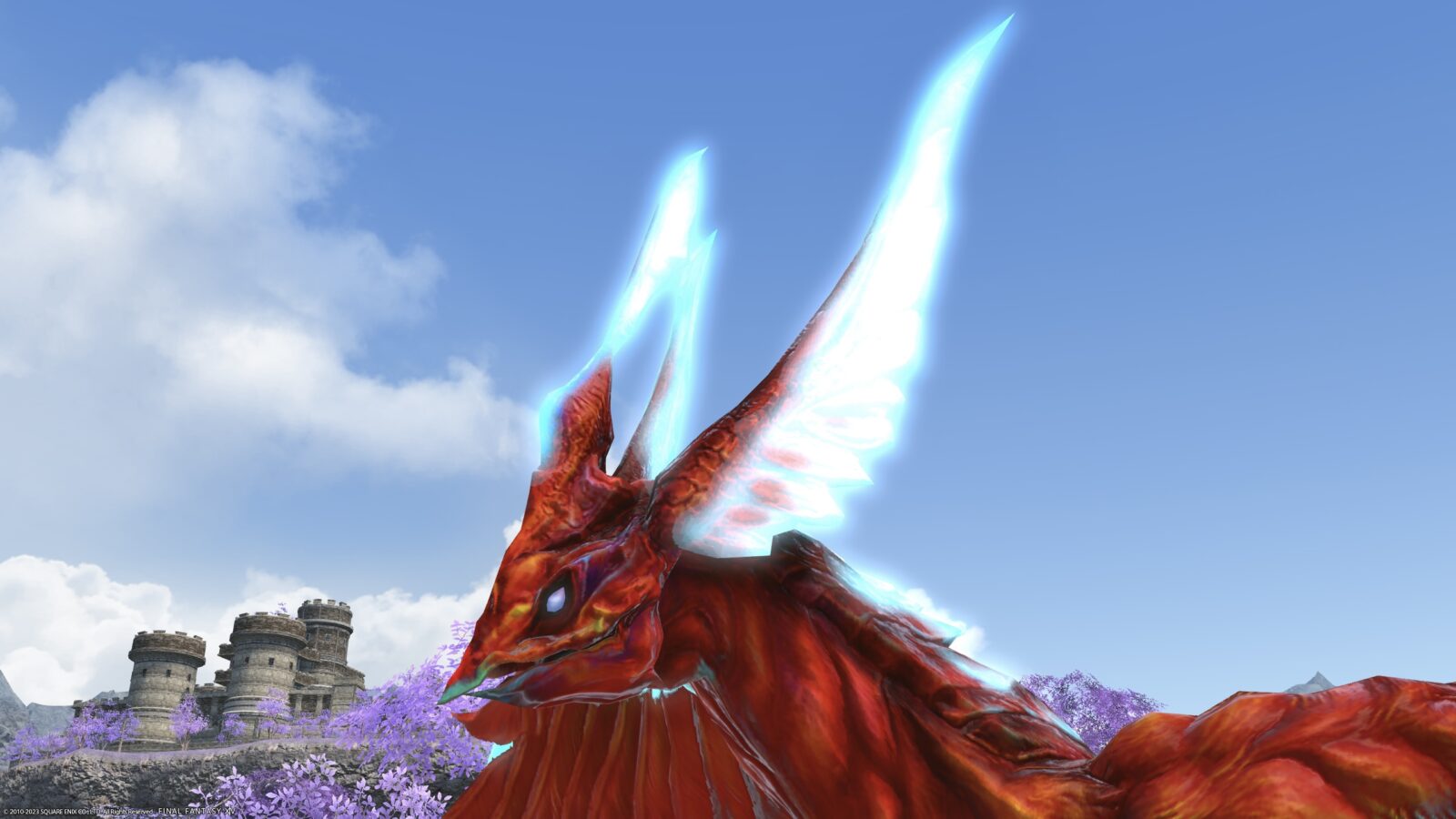 It has a red body and light blue glowing wings.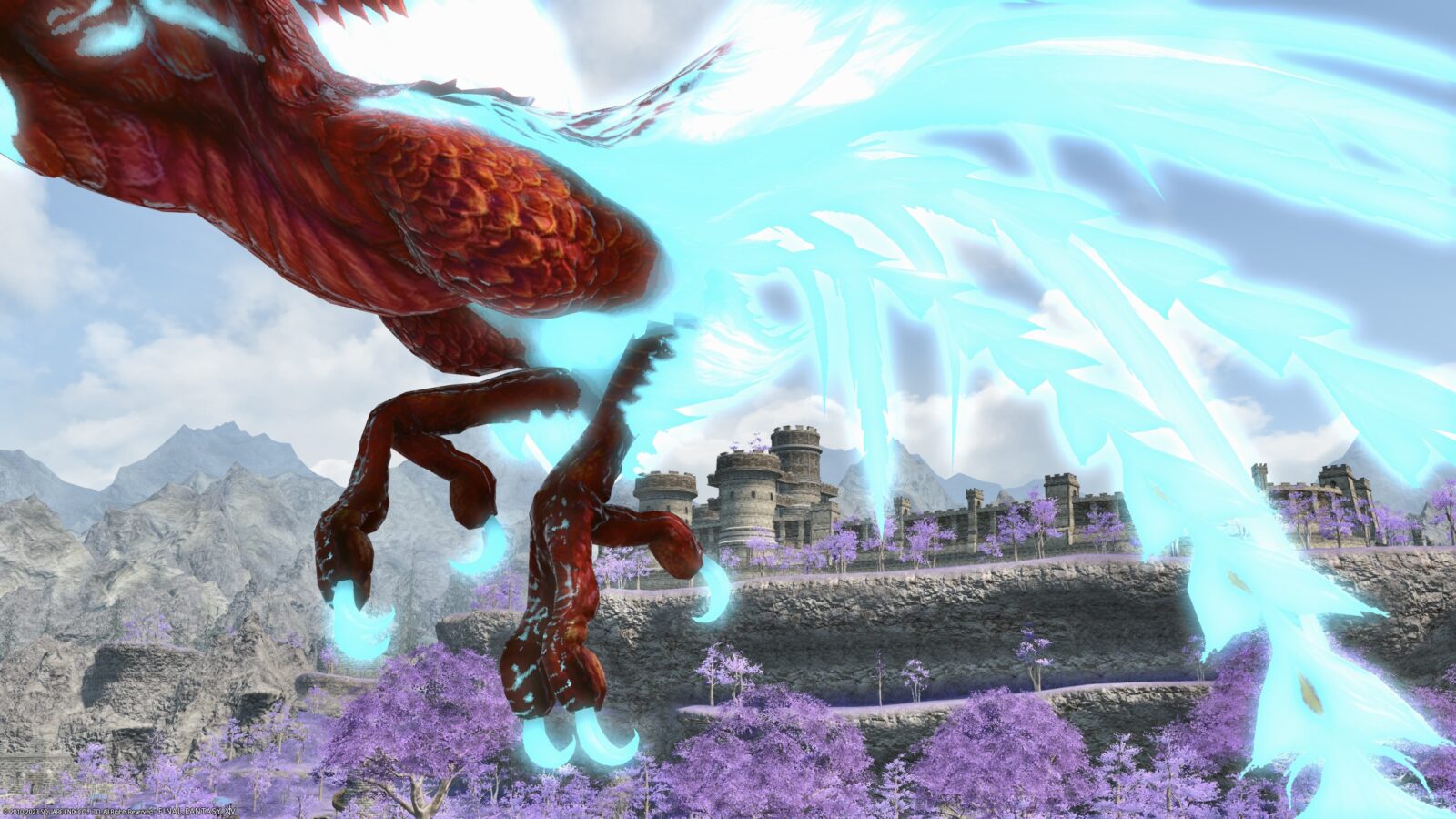 The way it glows is very beautiful. Even the nails are glowing and mysterious.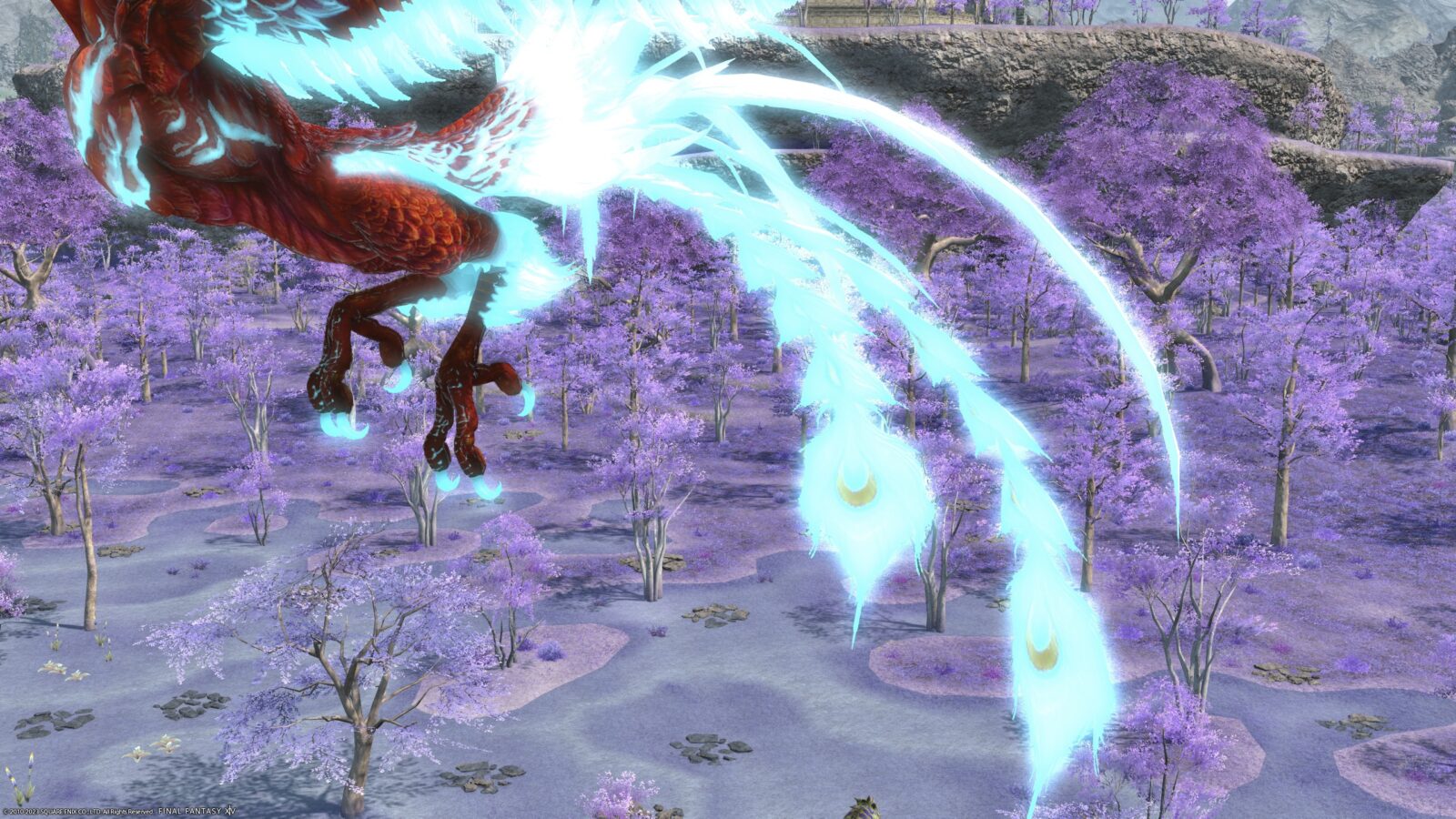 Tail feathers are shaped like a peacock.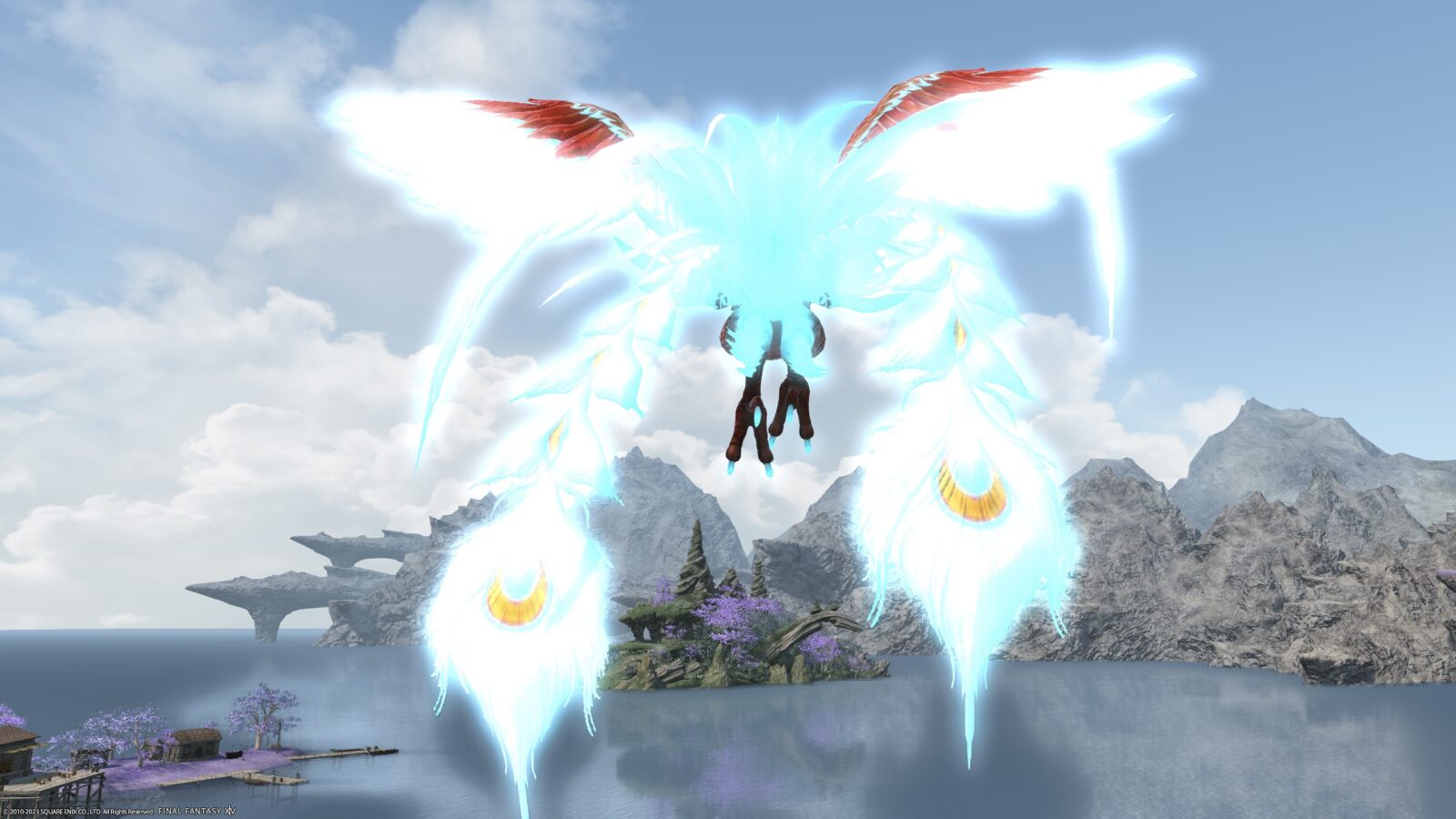 And it even comes with a gimmick called "A Flame Reborn"!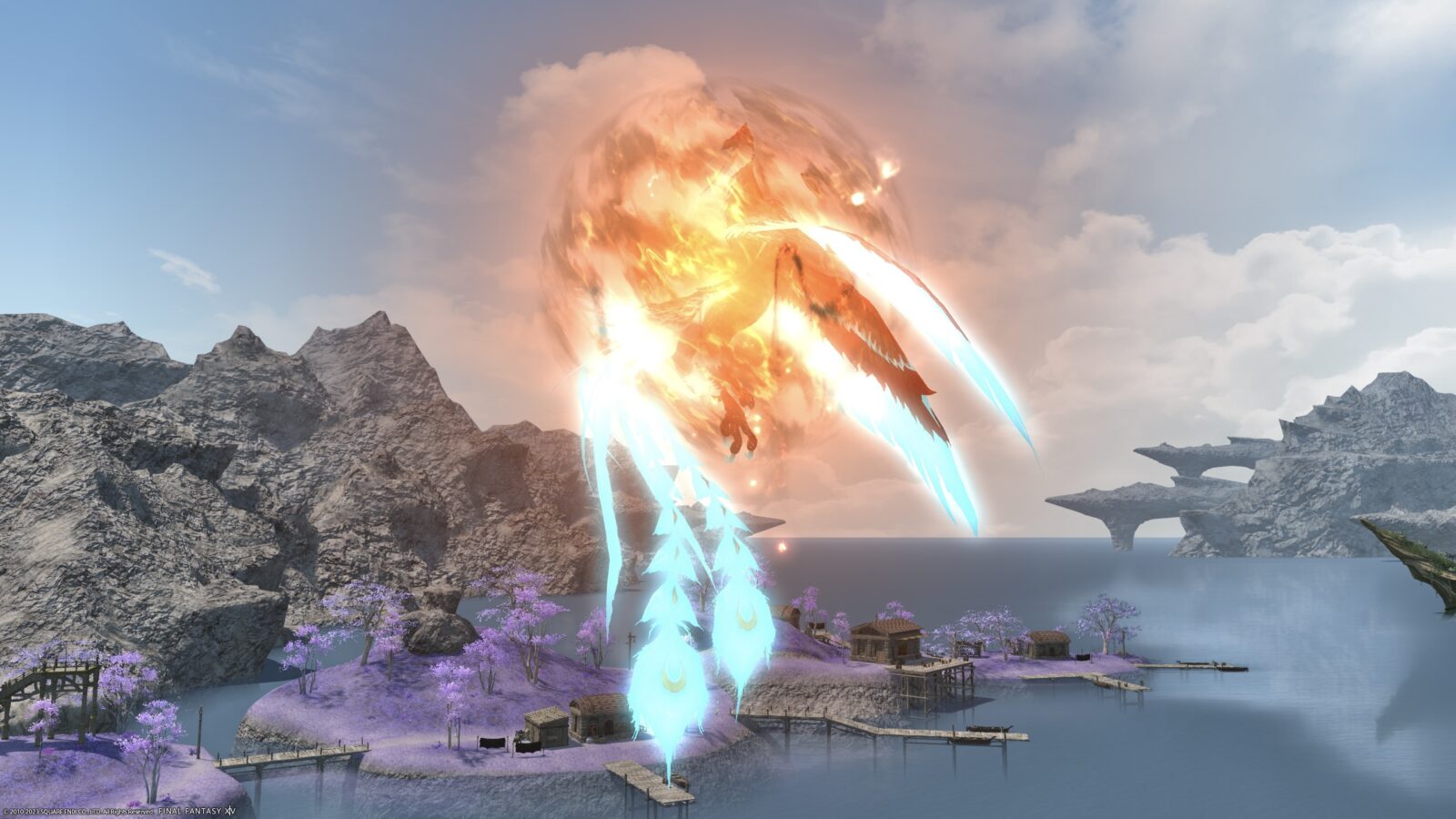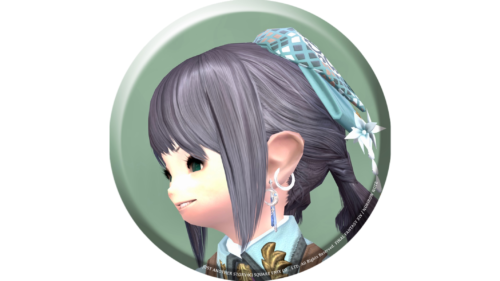 noriko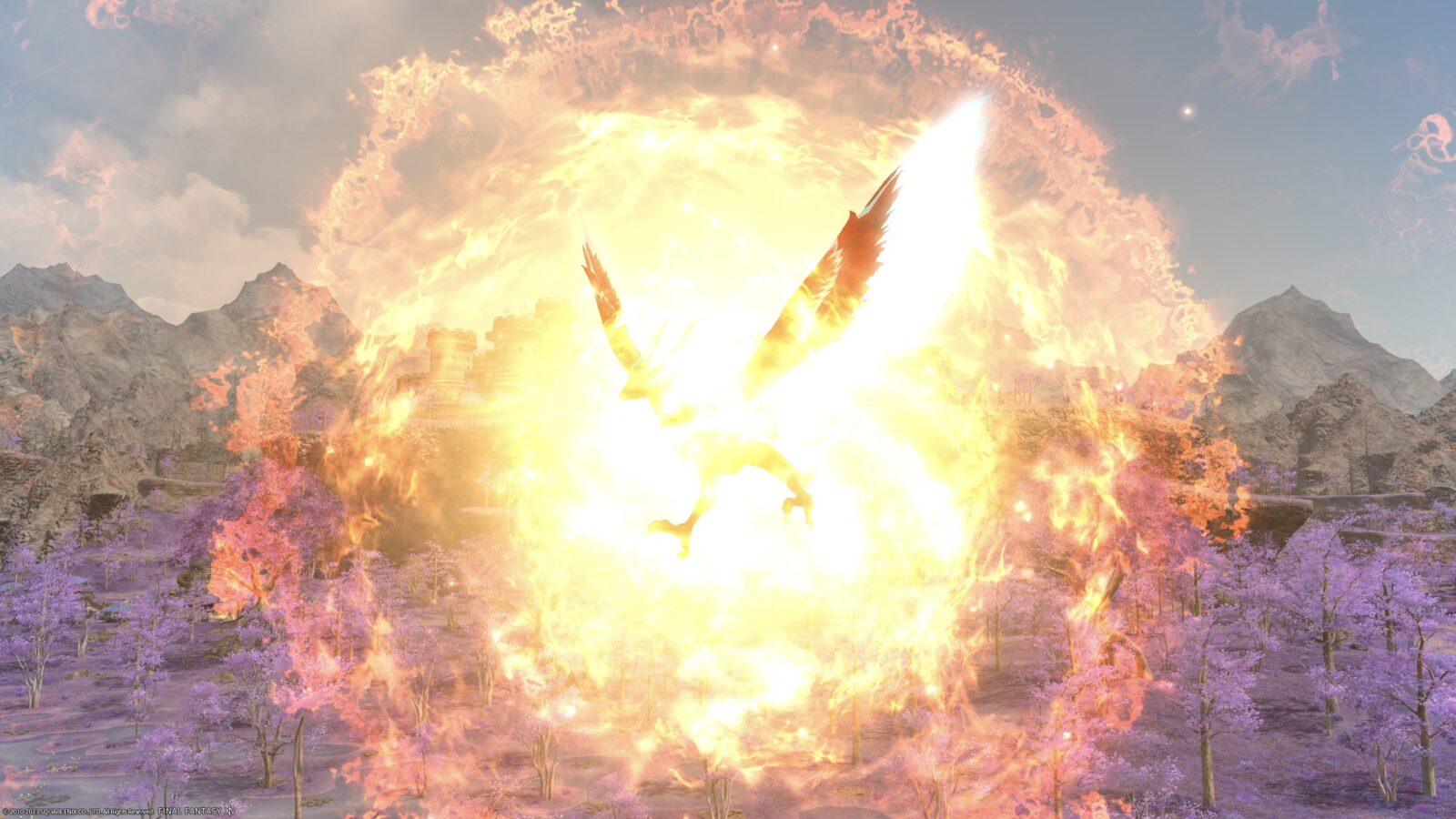 It's very emotional to see Phoenix in The Rising on its 10th anniversary……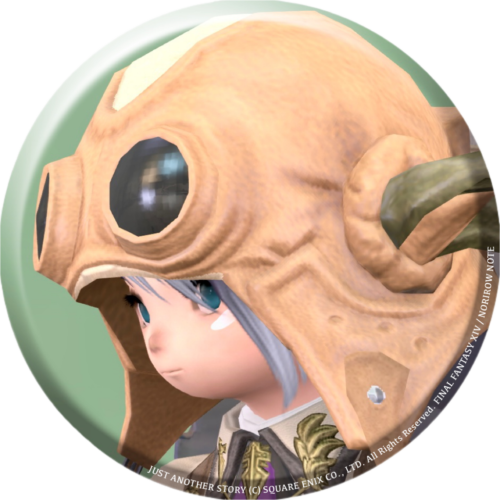 norirow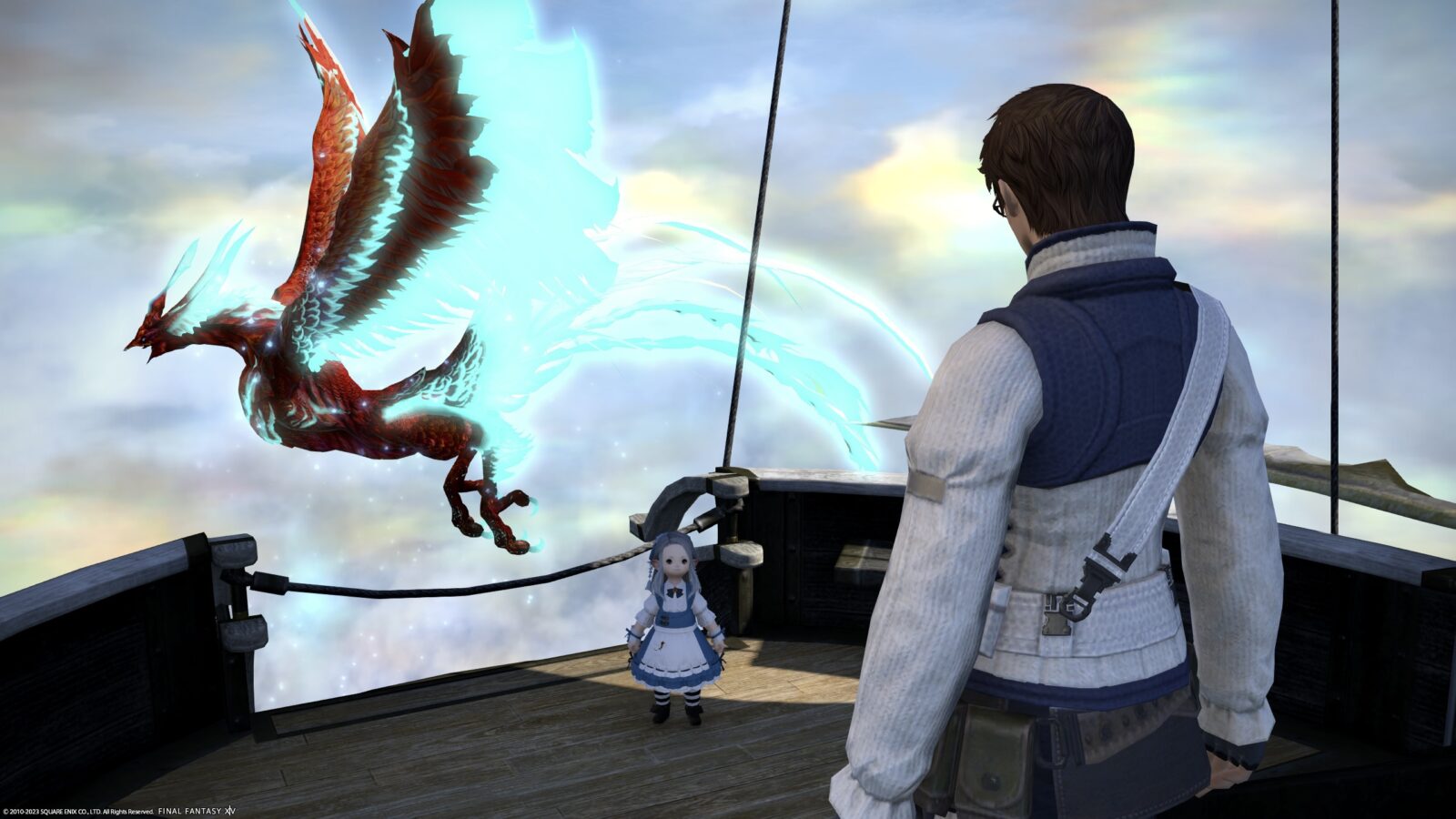 It's the symbol of A Realm Reborn.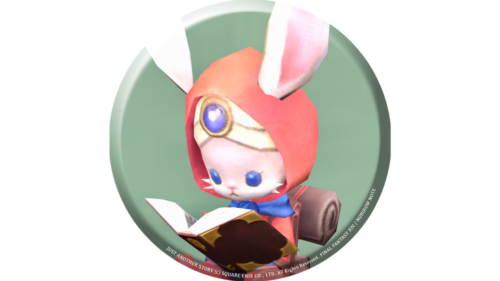 namingway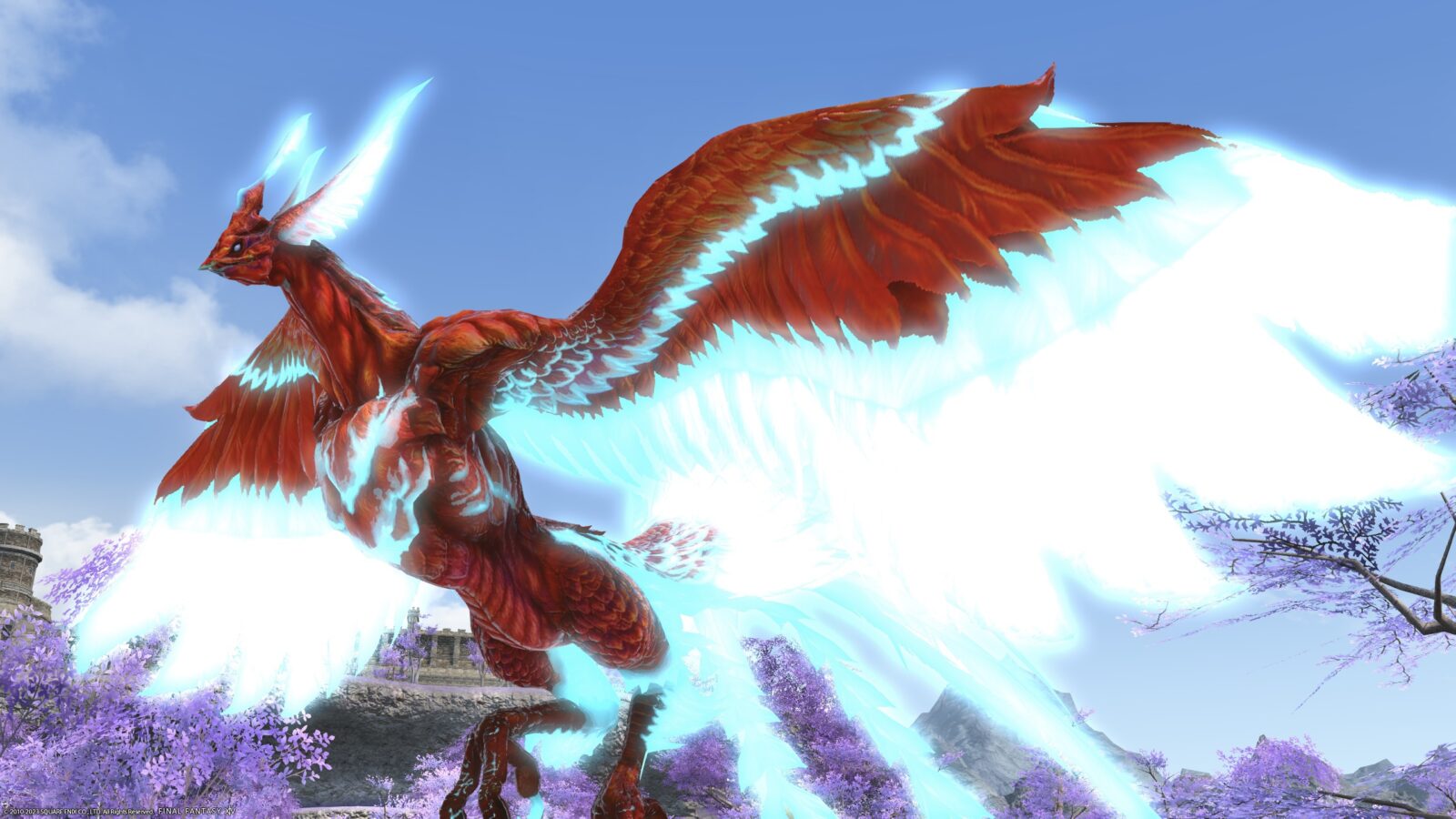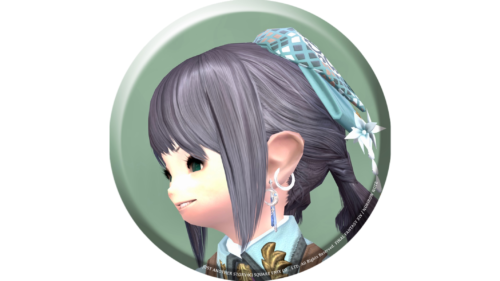 noriko
(I pray that this world will go on for many, many years to come!)
▼ The gimmick was recorded on video.
So, these are the records of "Rising Phoenix," a mount that can transform into a phoenix.
Noriko-chan, be careful if you pray too much, you might get Primals……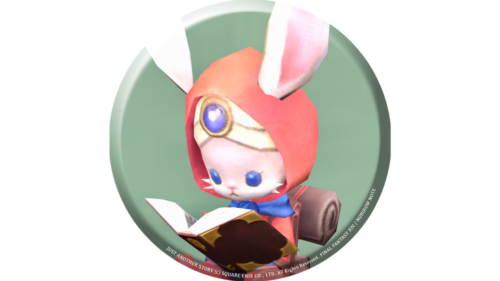 namingway
♦♦♦
Related records