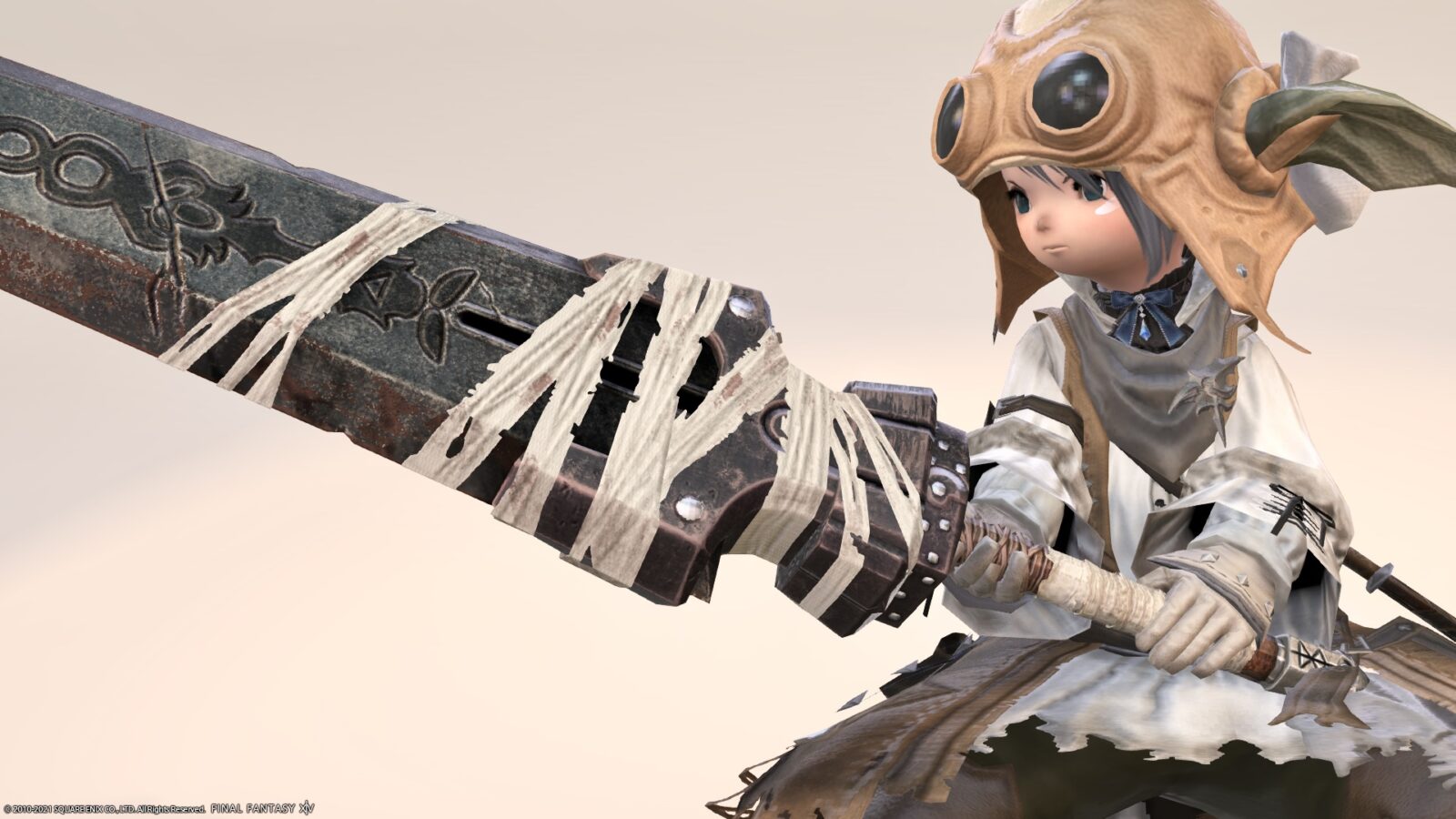 This is a record of the Dark Knight's Great Sword "Cryptlurker's Guillotine".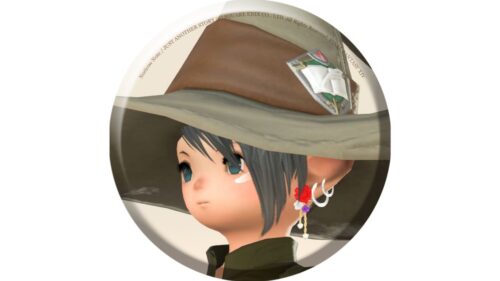 norirow
Oh, this is a super cool big sword!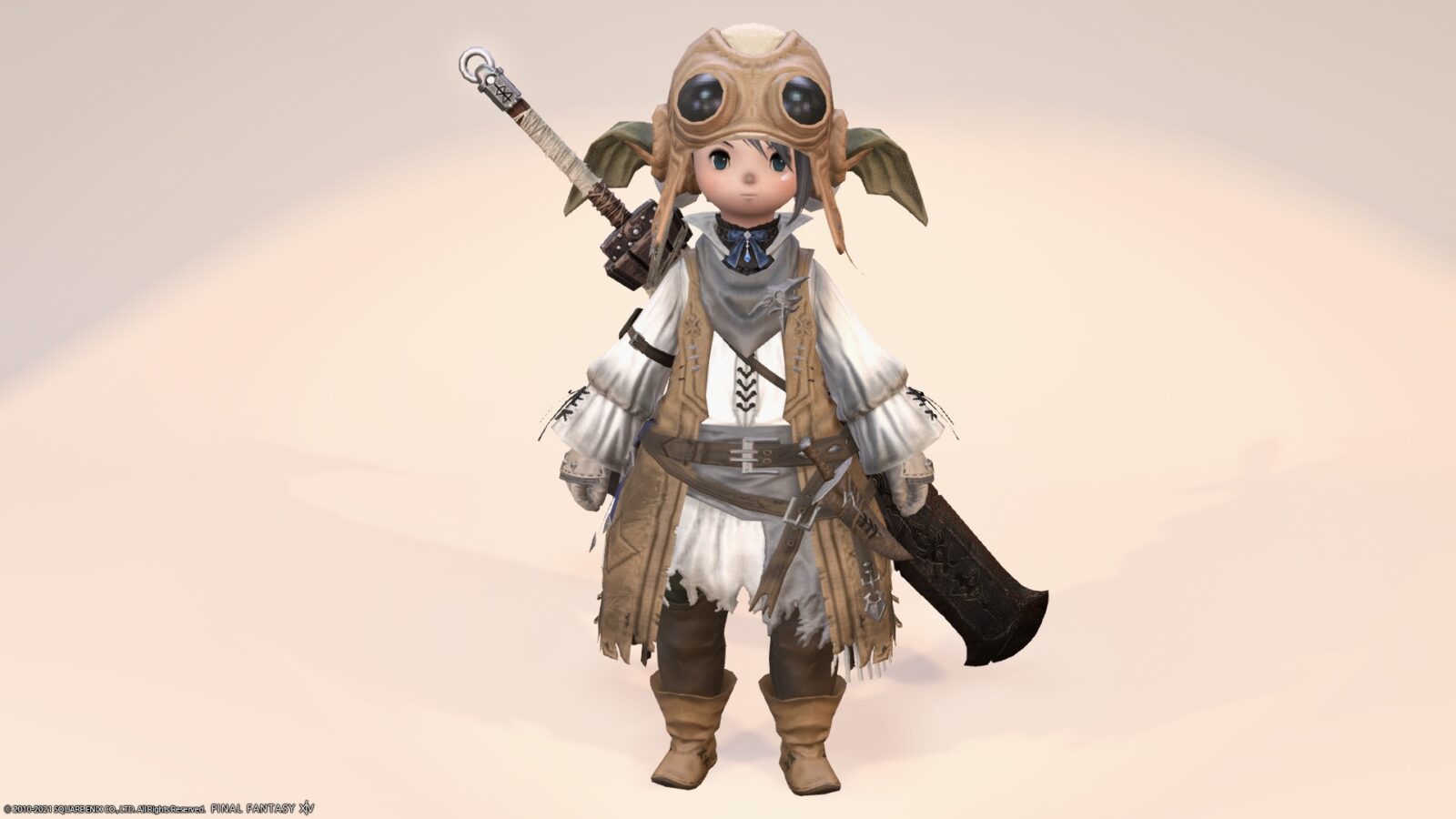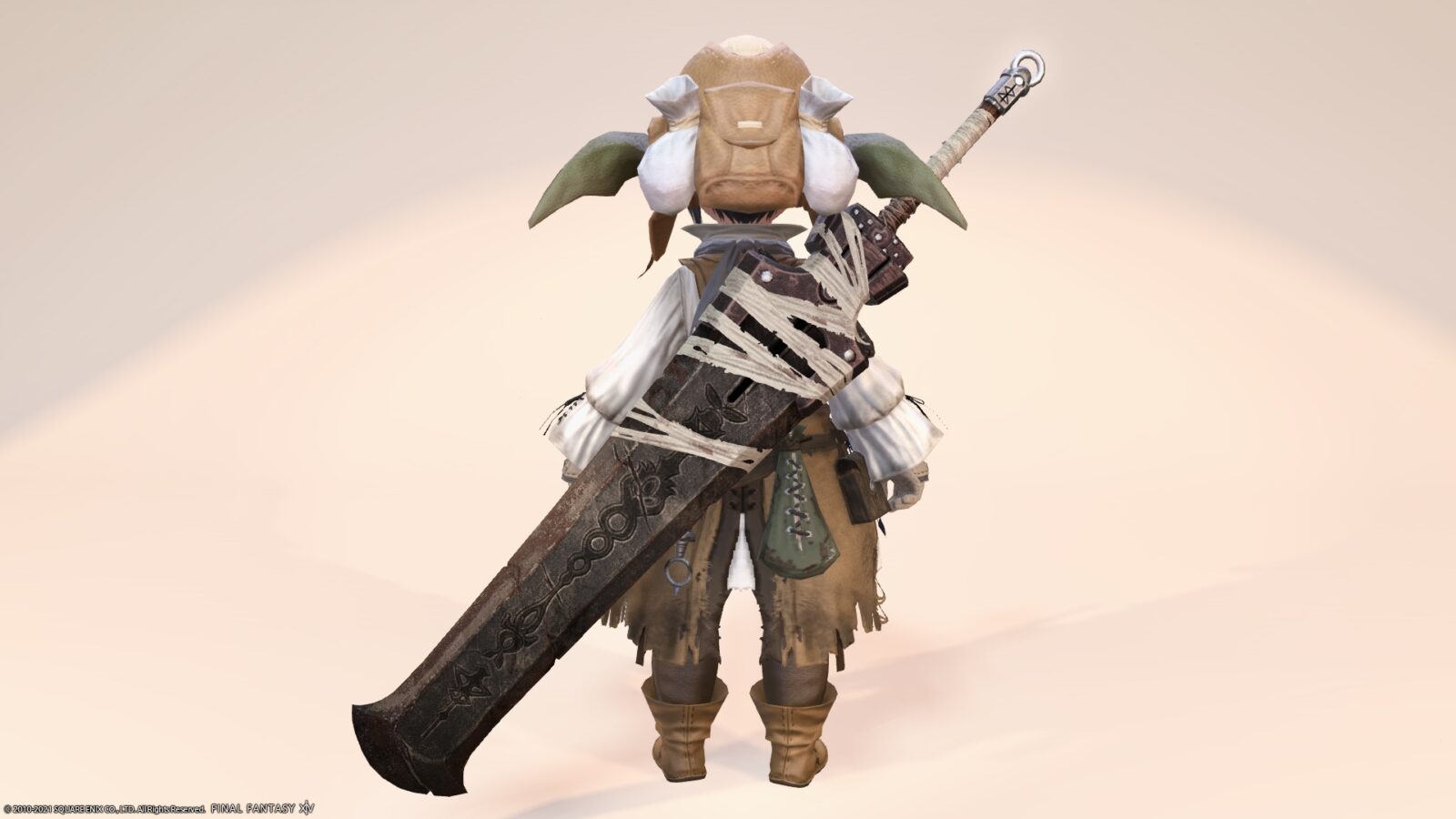 Your favorite "Chu-ni-" feeling w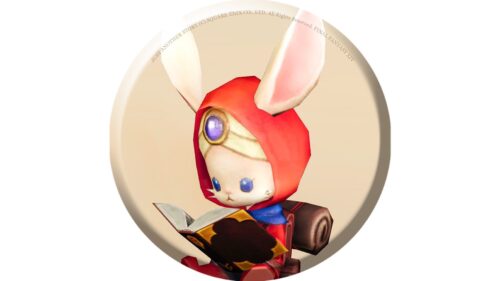 namingway
The used sword is bandaged and has a pretty cool design.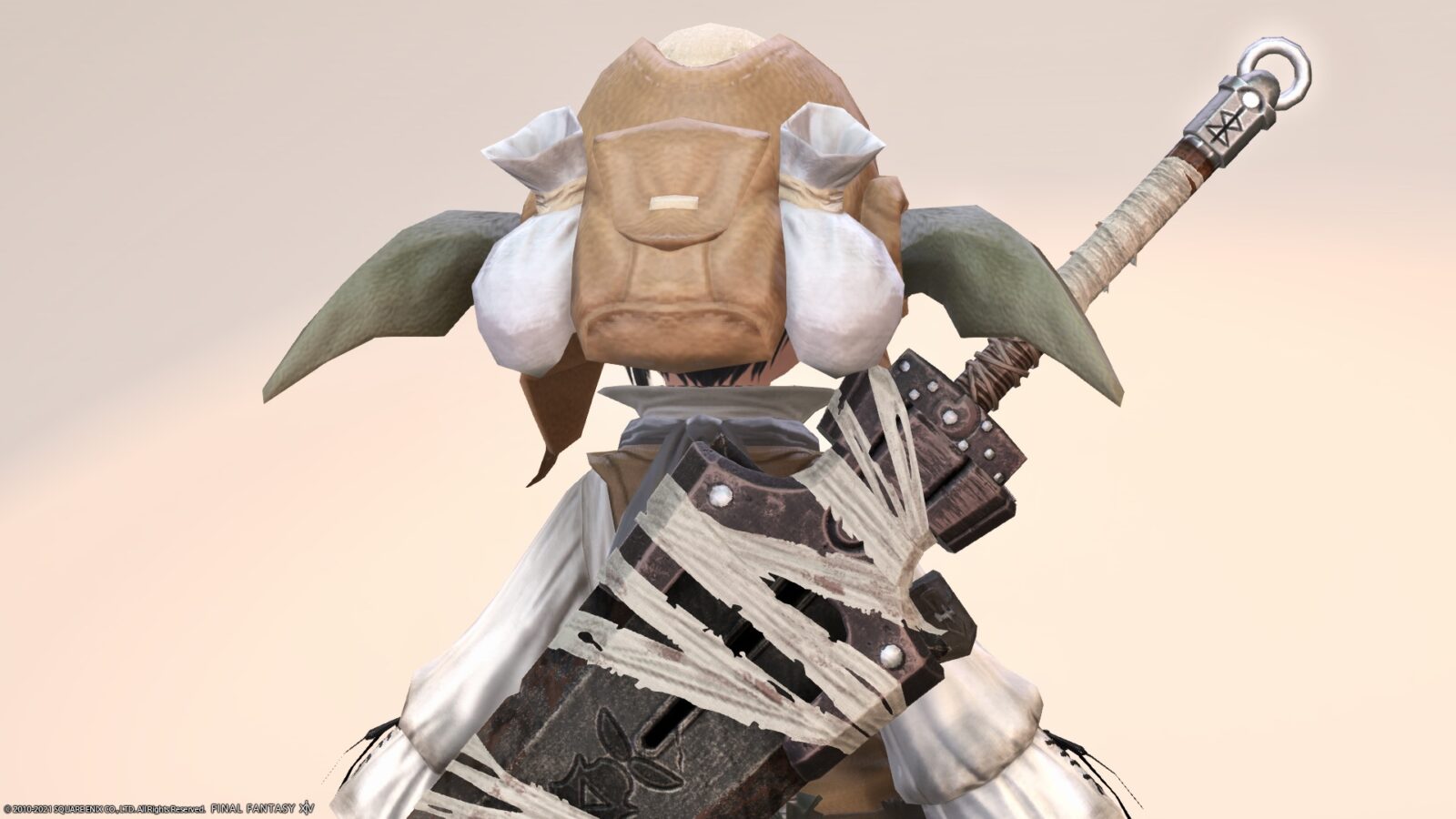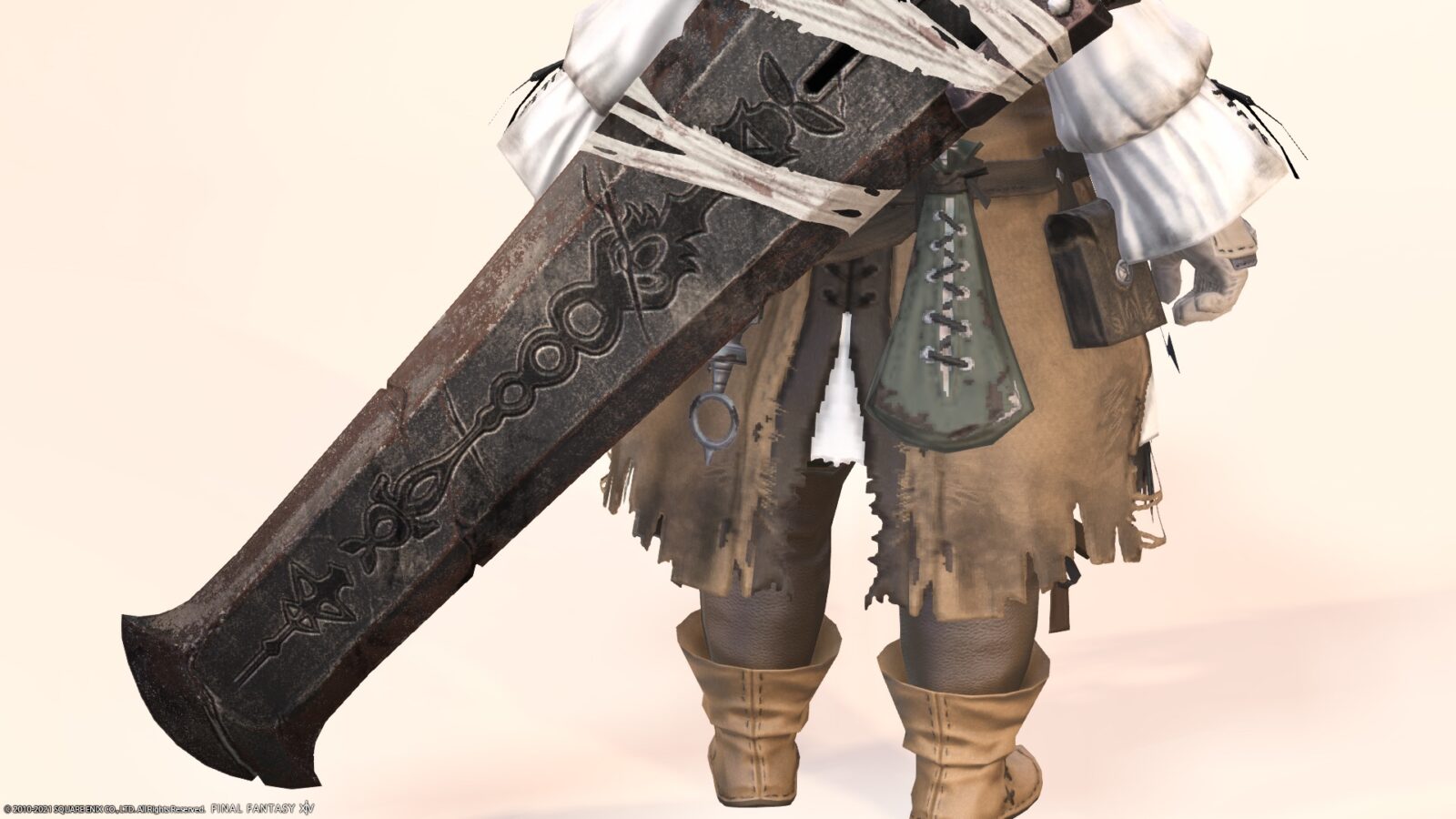 There is some emblem on the blade.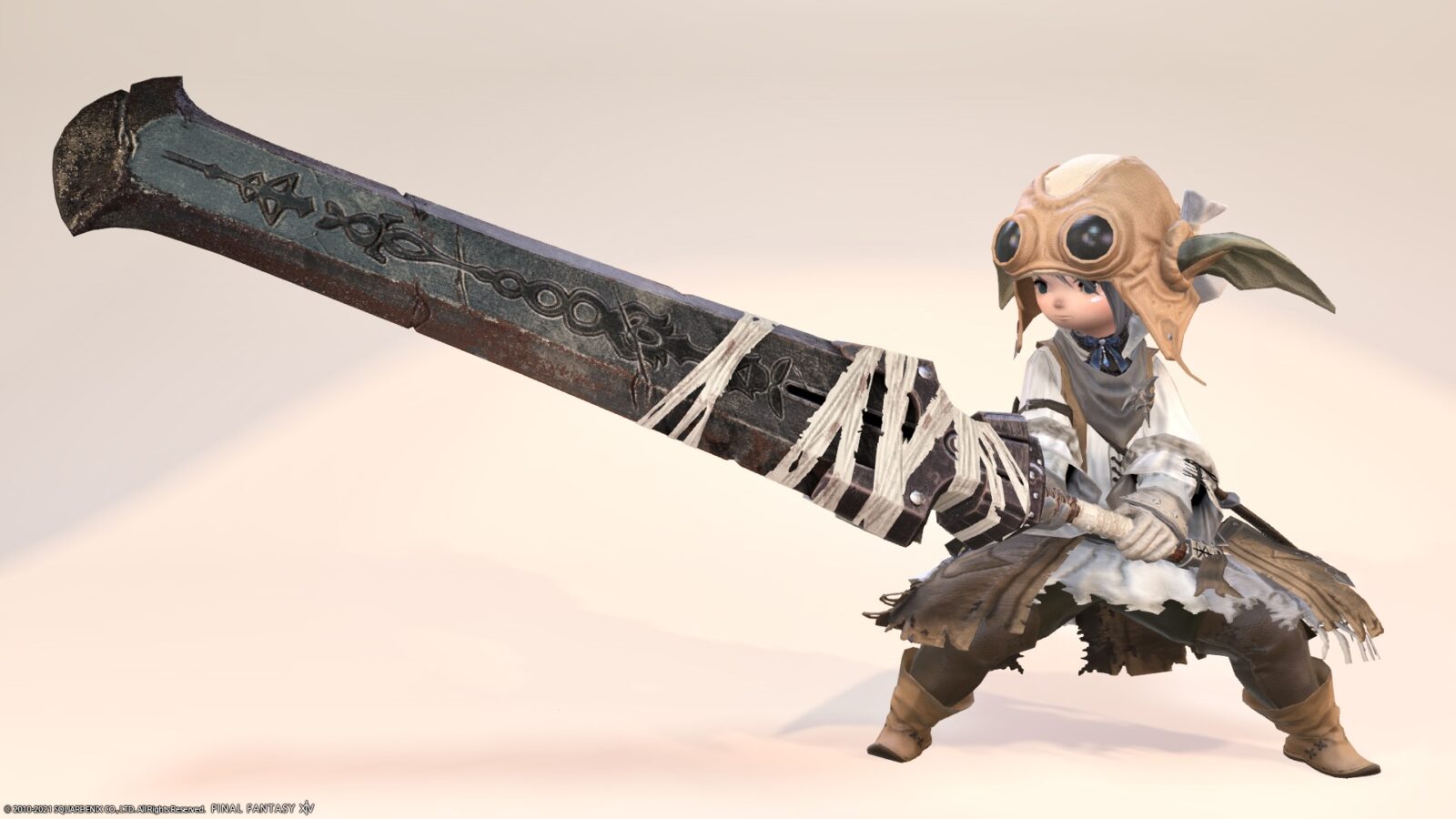 Not only are there many scratches on the cutting edge, but if you look closely, they are quite rusty.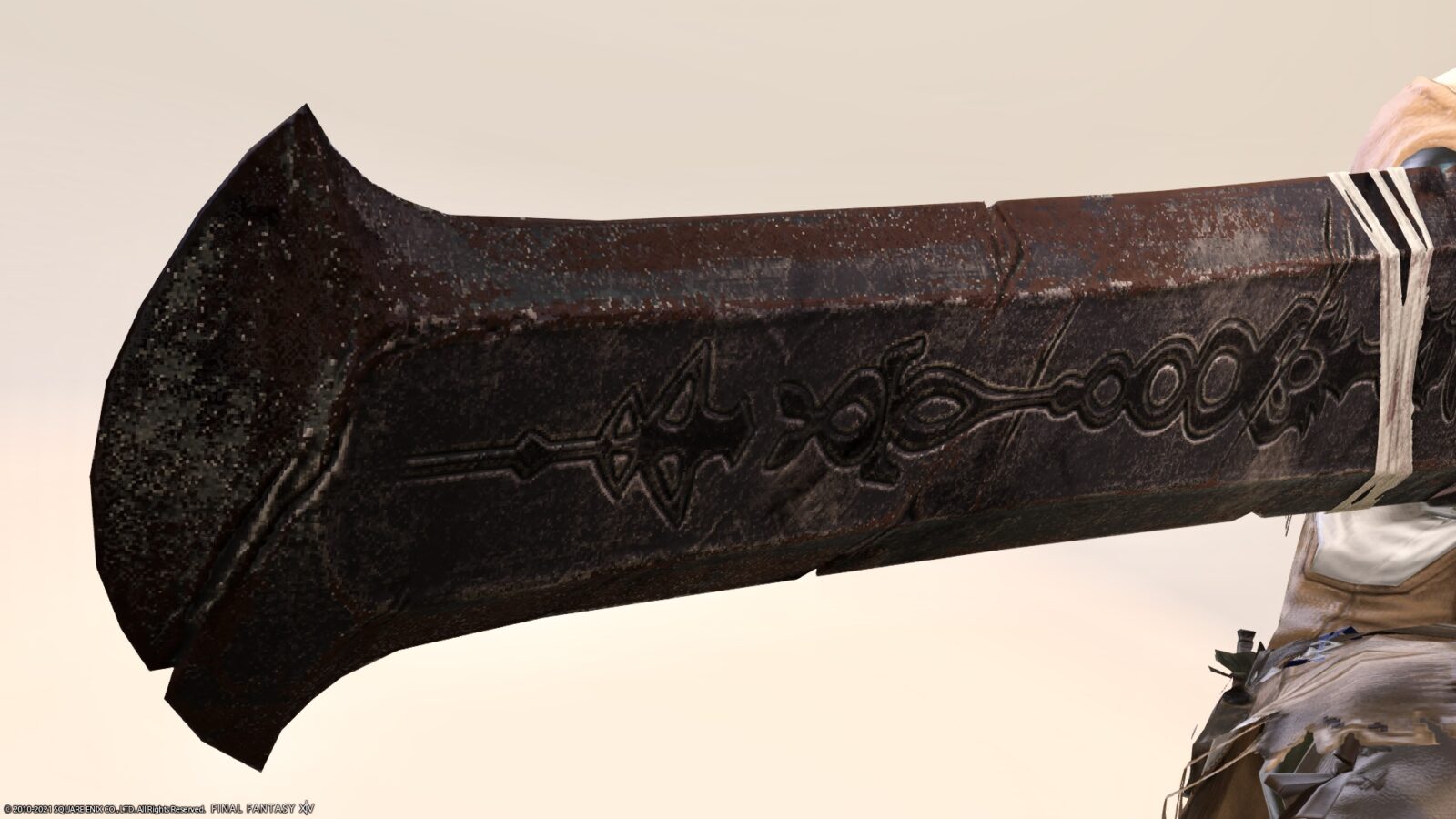 It 's a sword with a lot of age.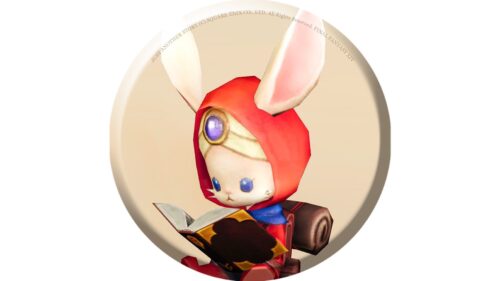 namingway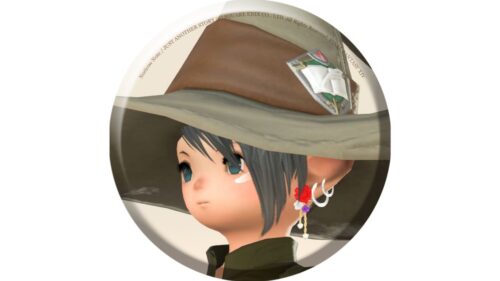 norirow
Yeah, and above all, this bandage is cool!
You seem to like this. lol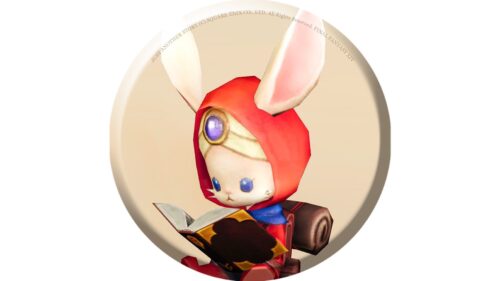 namingway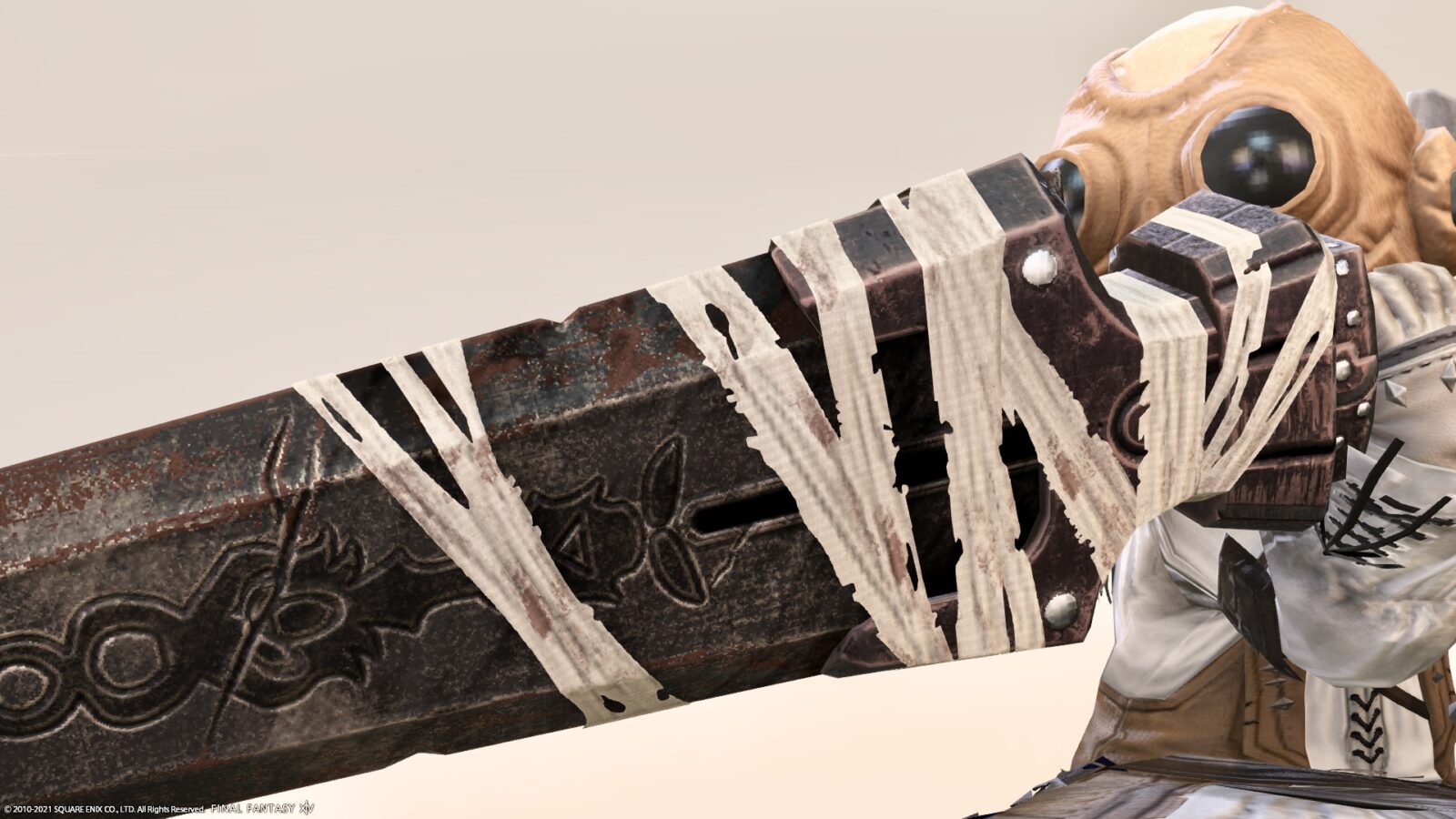 But why are you bandaging your sword? I don't think it makes sense.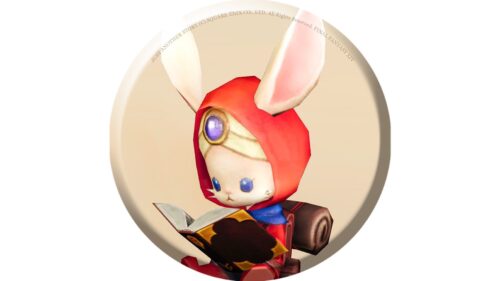 namingway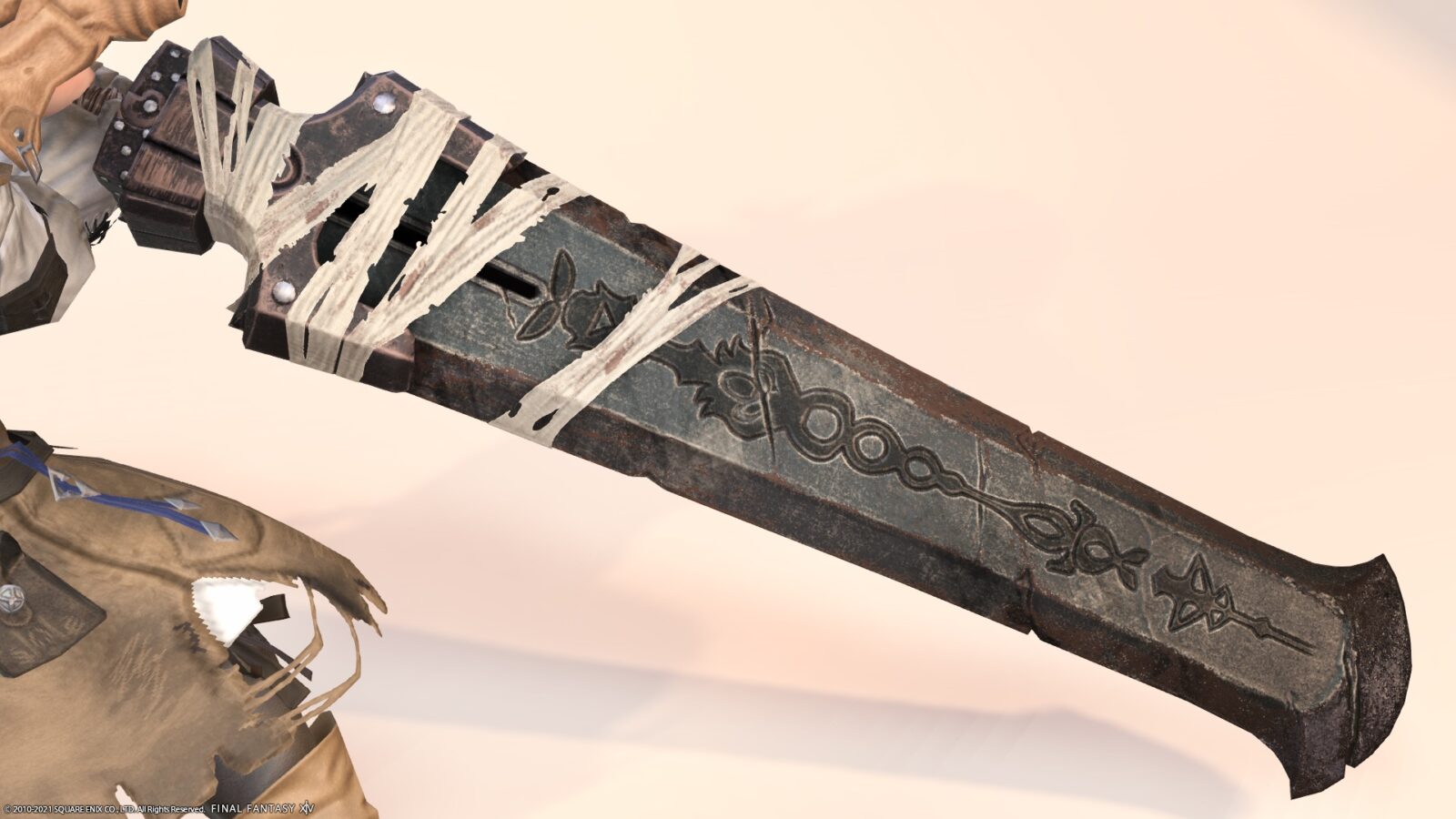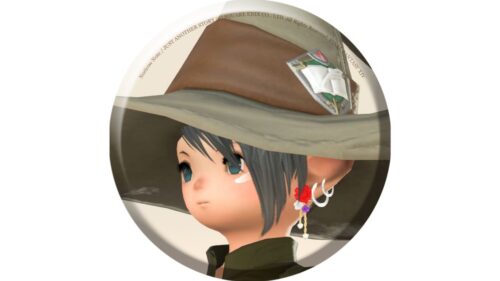 norirow
Fufufu, Wrap it to seal the curse of the sword, and in case of emergency, remove this bandage and show my true power!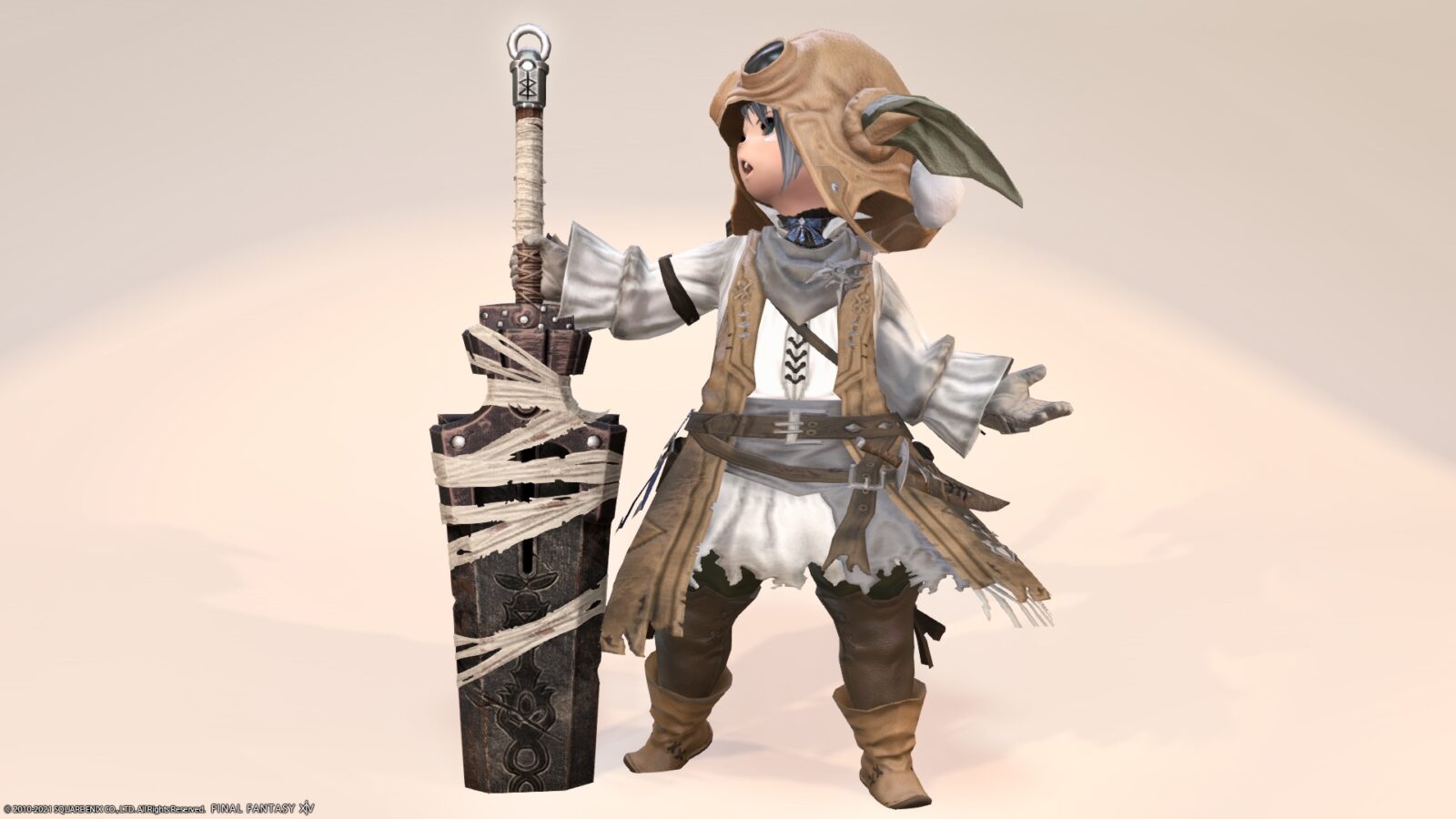 Yes, yes, it looks strong and good (read in a monotone)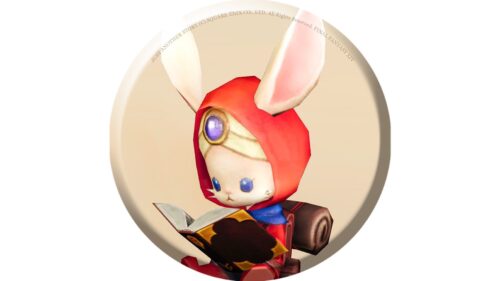 namingway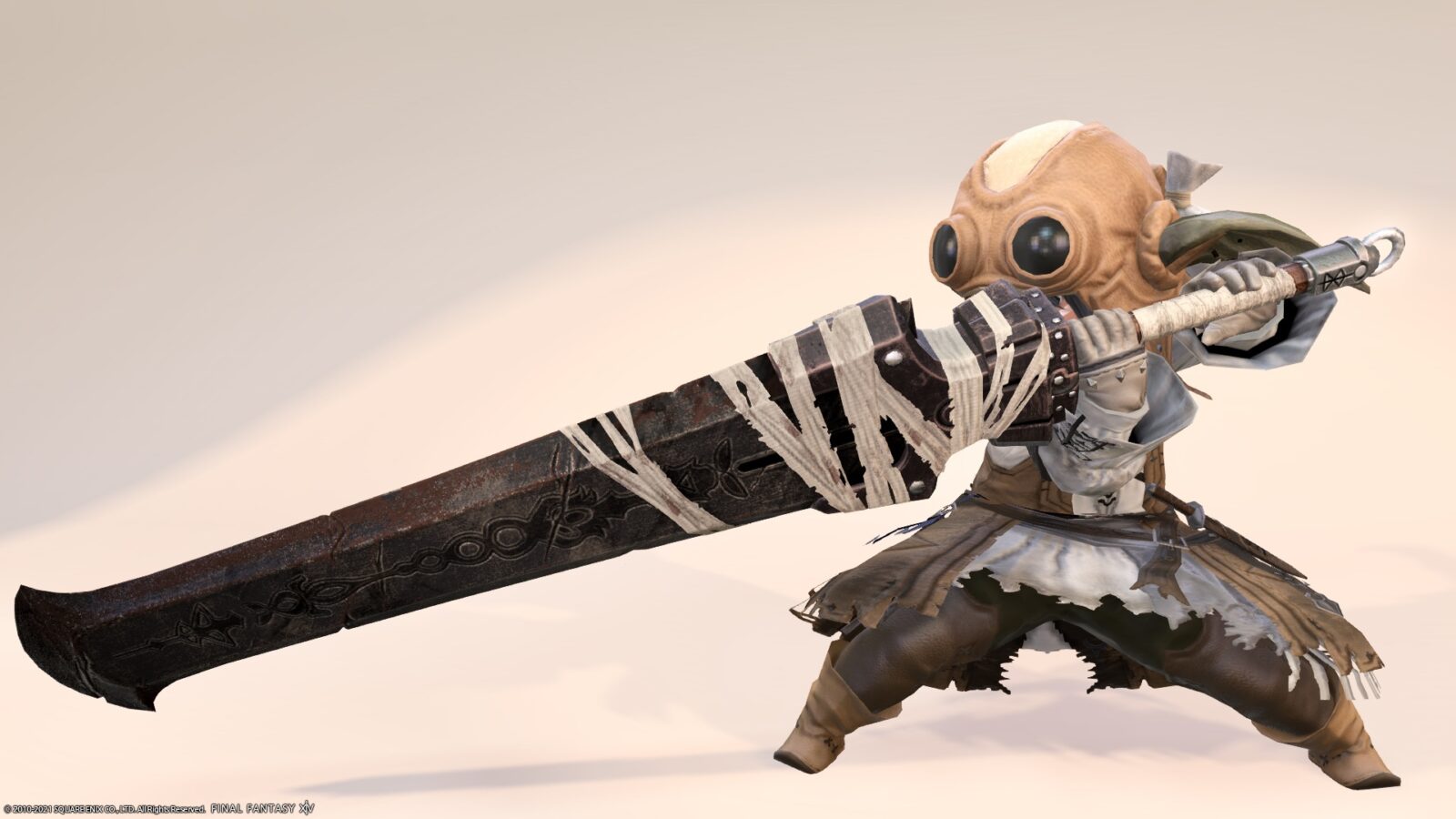 This "Cryptlurker's Guillotine" can be obtained at Eulmore by exchanging "Mowen's Token (Revelation)" x 10 and "Defragmented Tomestone" x 1.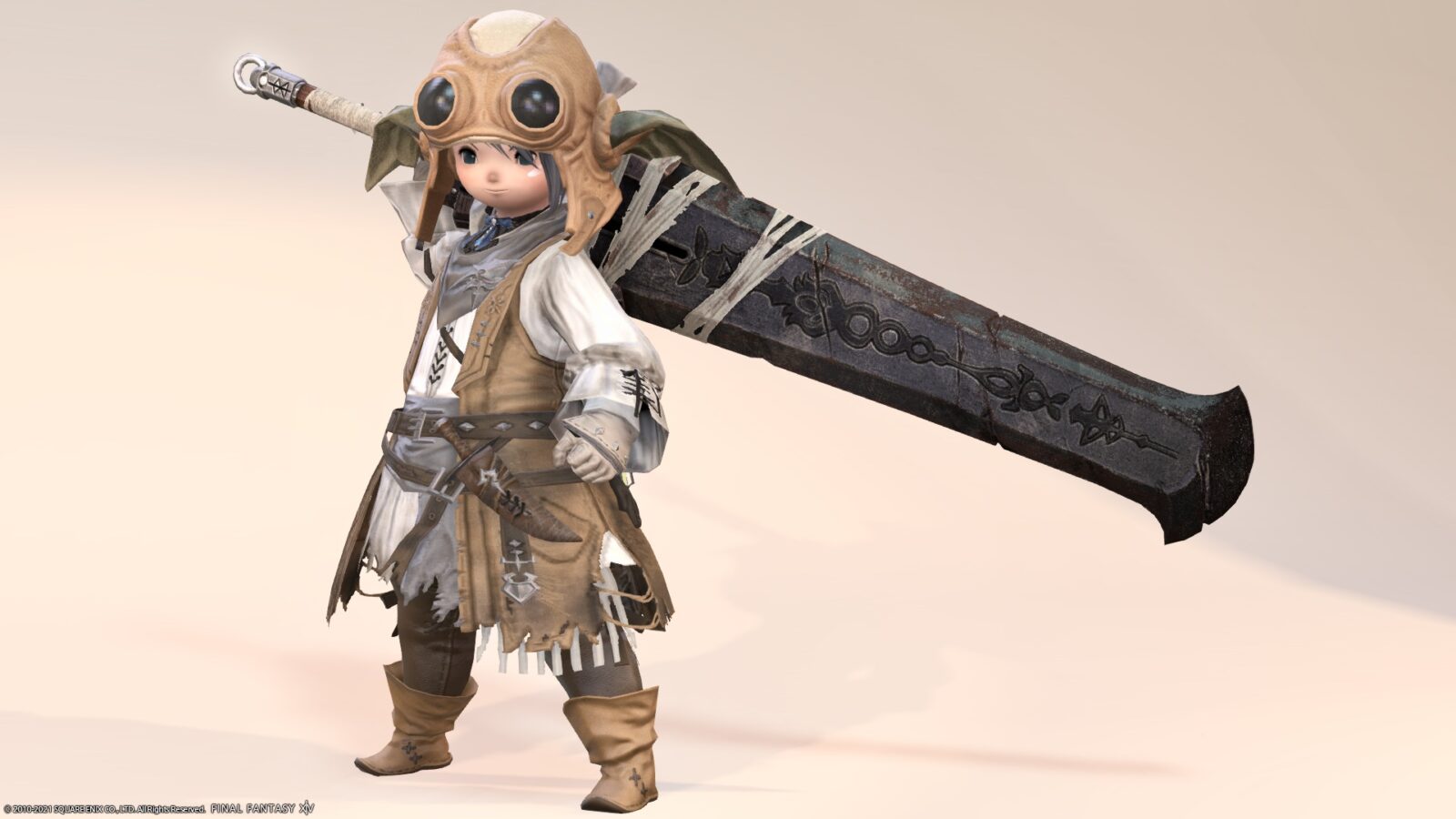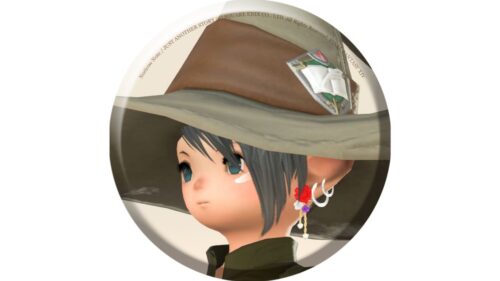 norirow
If you have this, you feel like you're pretty adventurous.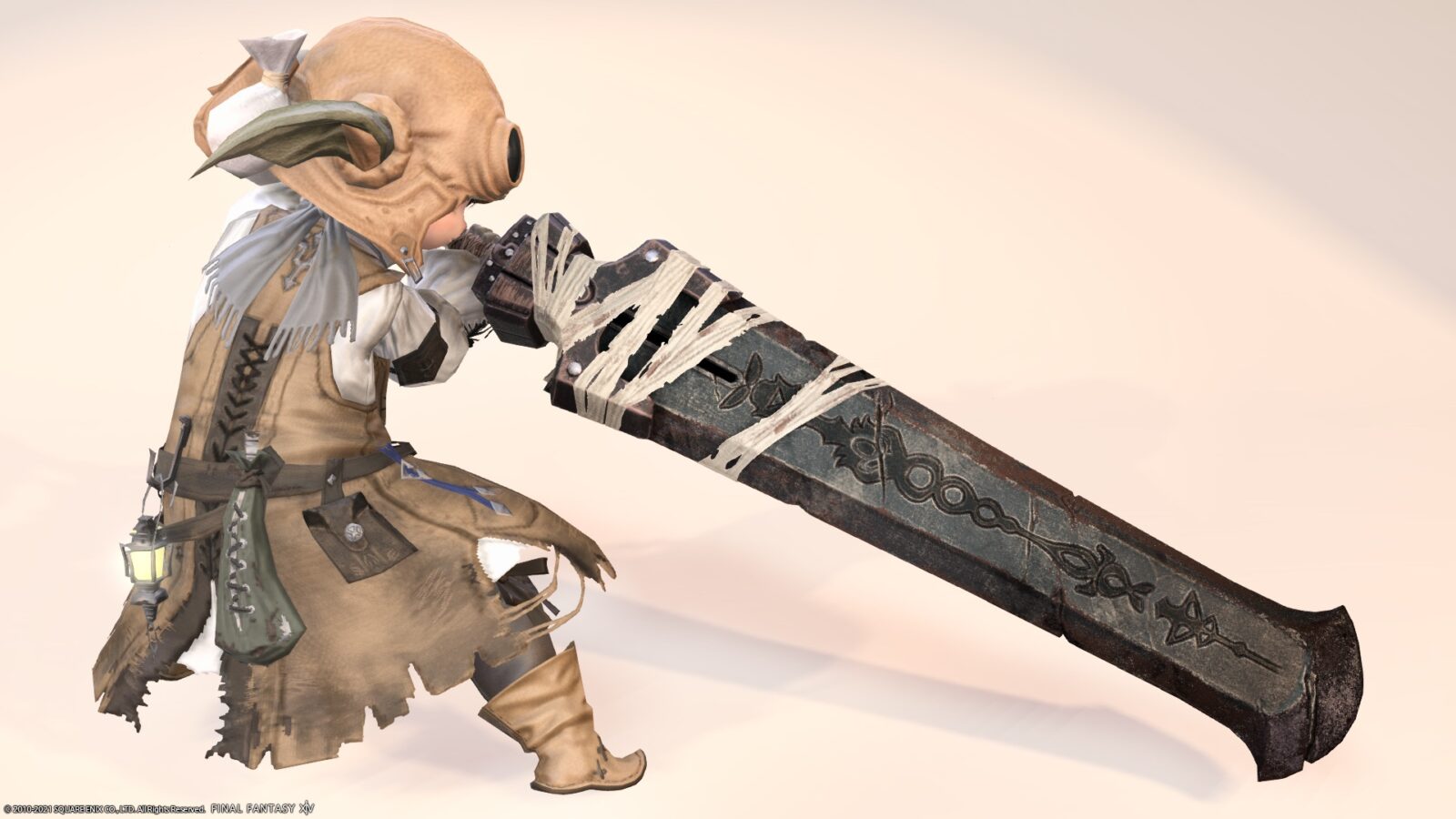 You have tattered clothes and it's just right.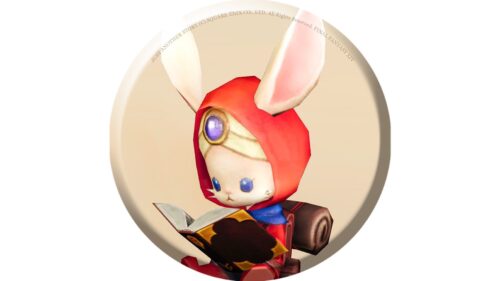 namingway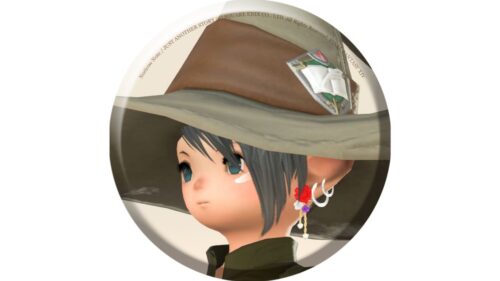 norirow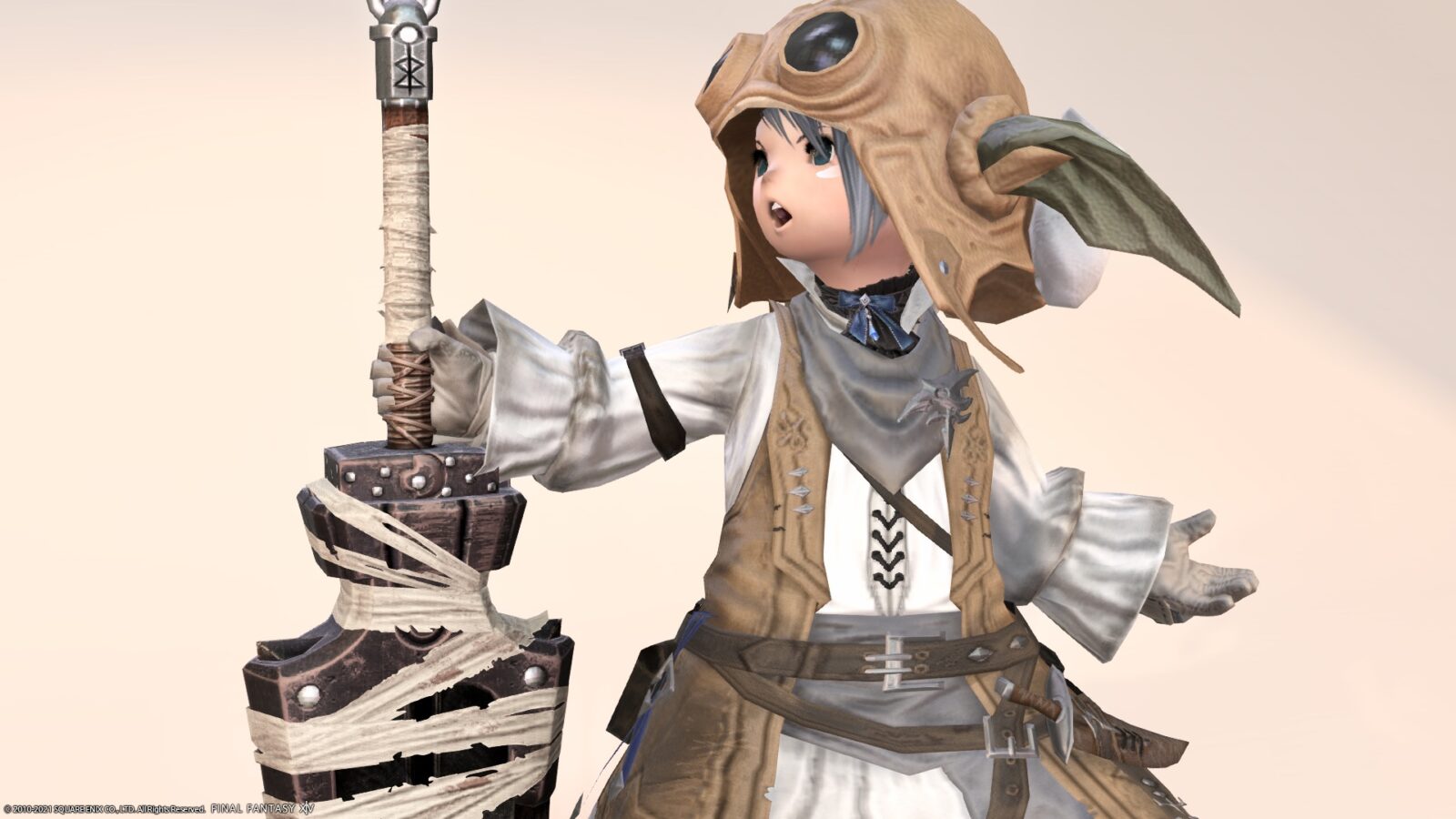 So, it was a record of the dark knight's cool big sword "Cryptlurker's Guillotine".
▼ Please check the video for the movement when equipped!
Related records
Various Cryptlurker weapons