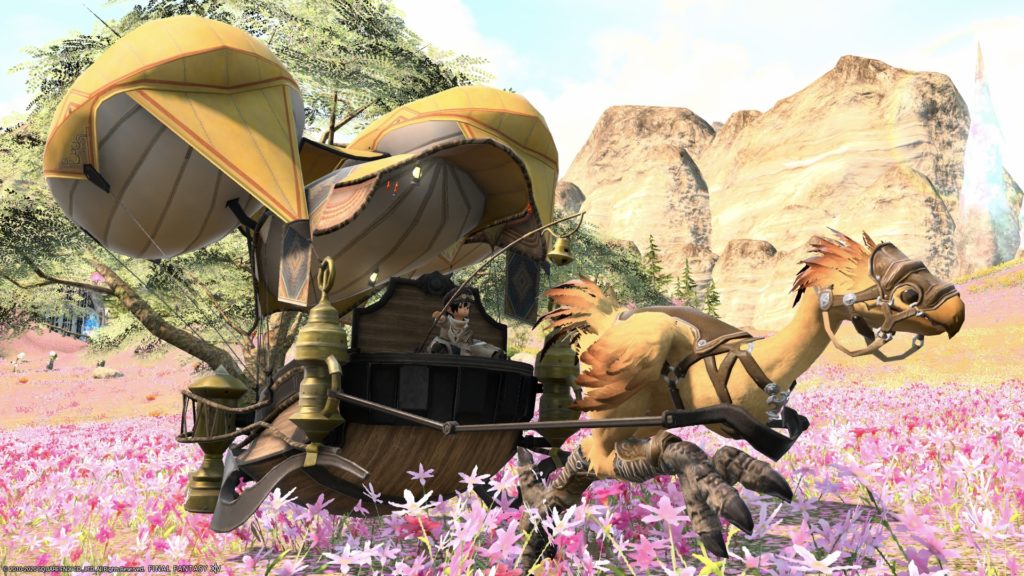 Chocobo Carriage, a 4-seater billing mount that can be purchased at Final Fantasy XIV ONLINE STORE.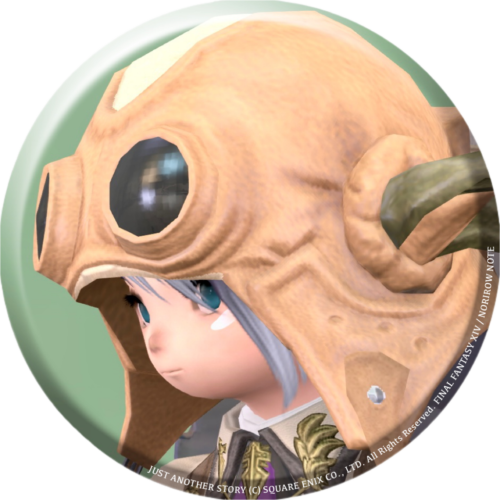 norirow
Is this the one I was on when I started the adventure ?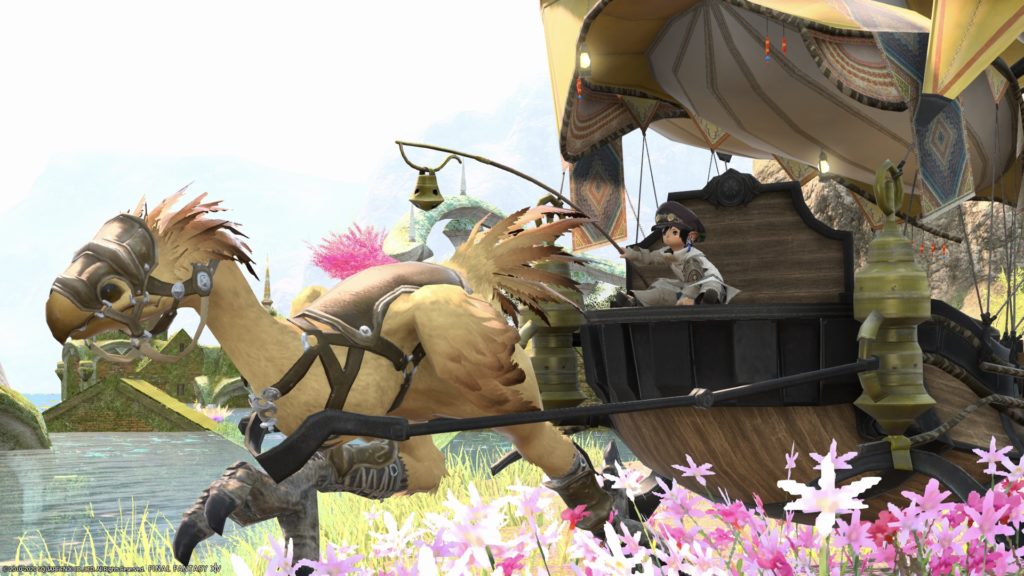 As expected, it is a 4-seater, so this mount is large.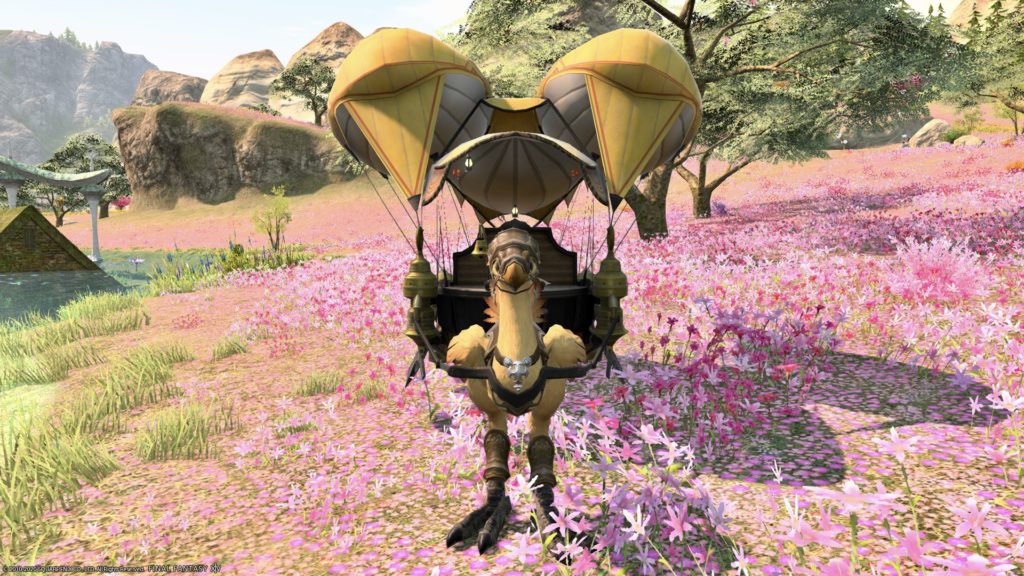 I think that my character's mount is often seen from behind, so the scenery you usually see is like this.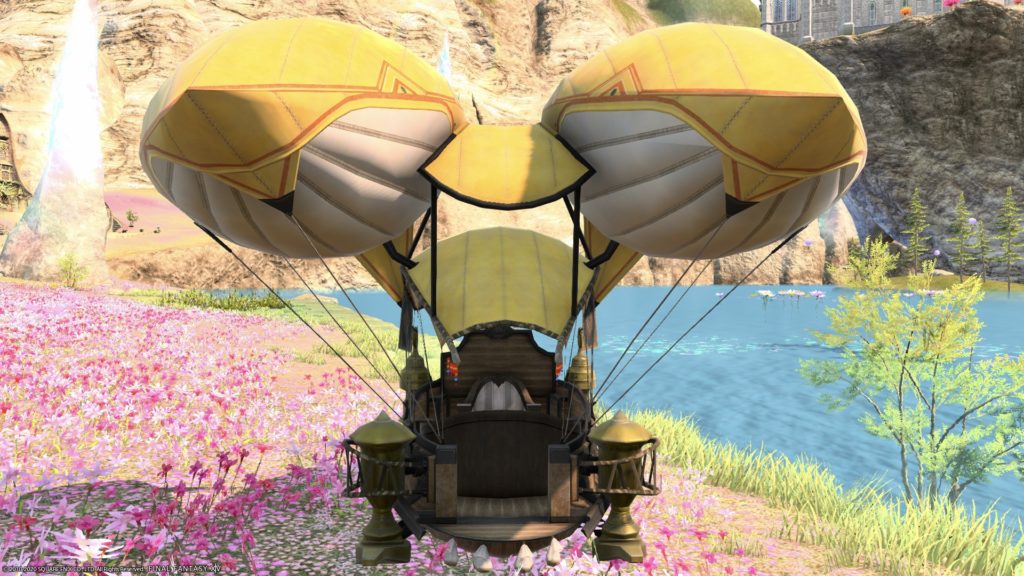 The carriage behind is pretty cute, isn't it ?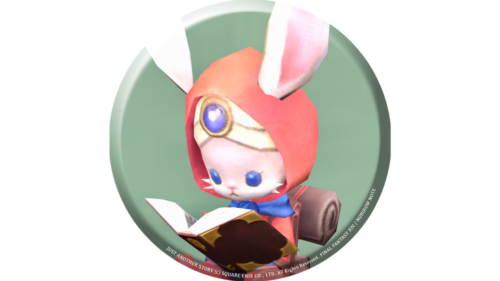 namingway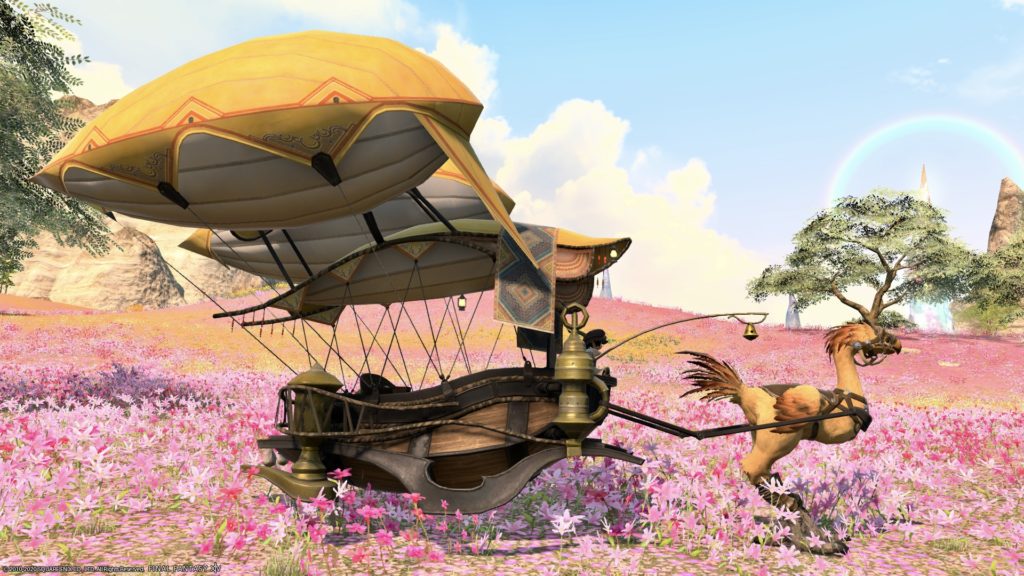 A ubiquitous mode of transportation in Eorzea, the chocobo carriage is kept aloft by ceruleum gas-filled bladders. This technology traces its origins to an early Ixali dirigible that crashed in the Twelveswood and was seized by Gridanian authorities. (From official commentary)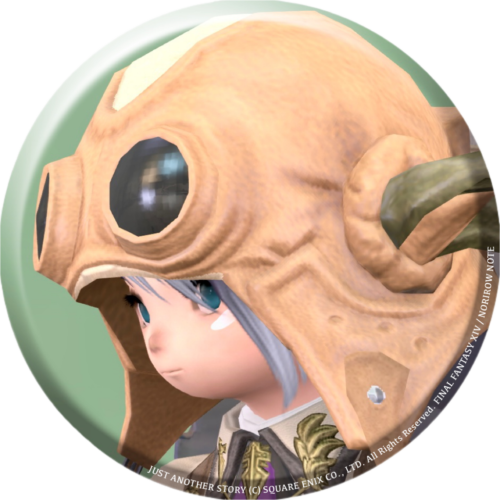 norirow
The four-seater layout is operated by the owner of the chocobo in the front and has three seats behind it. The three-seat layout is one rear-facing one-person seat and two-seater front-facing seat.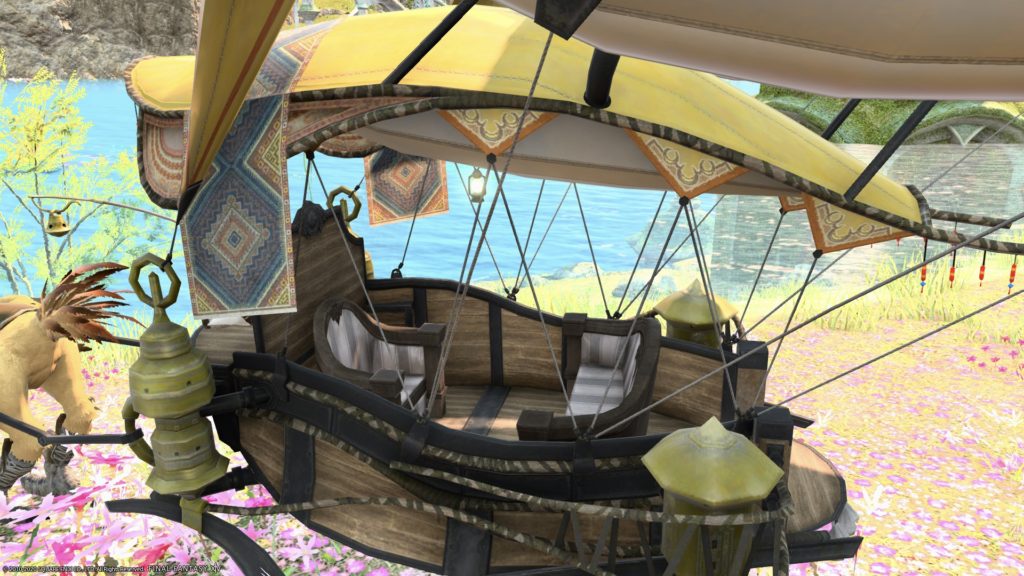 Norirow-san, this is a 4-seater, so I think if you do not take a picture with 4 people, the atmosphere will not be transmitted to everyone.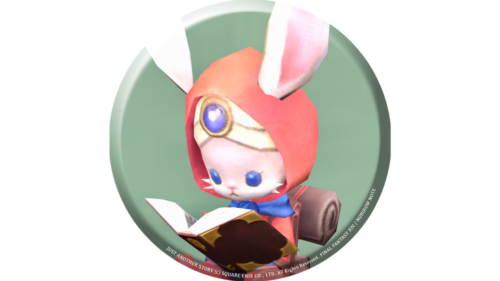 namingway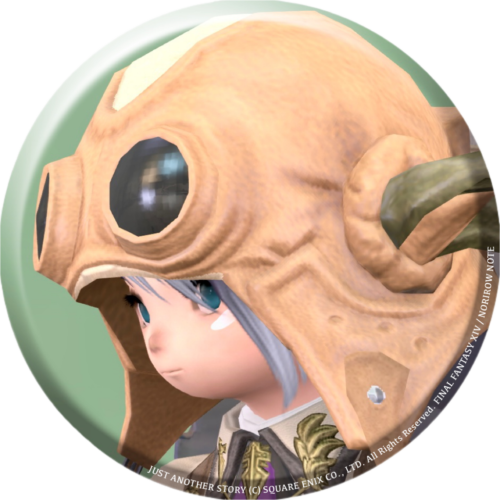 norirow
Well, I don't have any friends…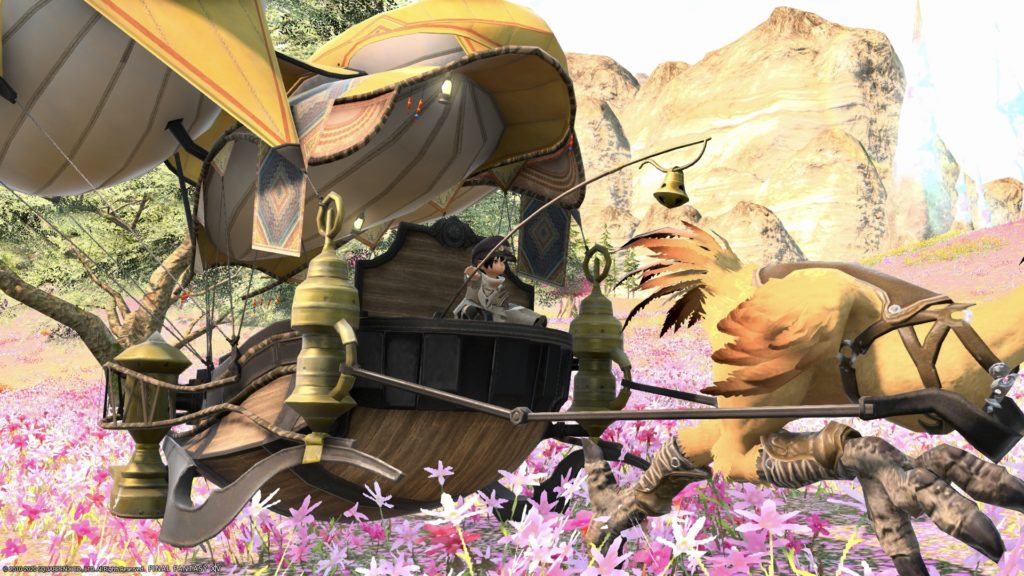 In addition, when it is at rest, Lalafell sits like this…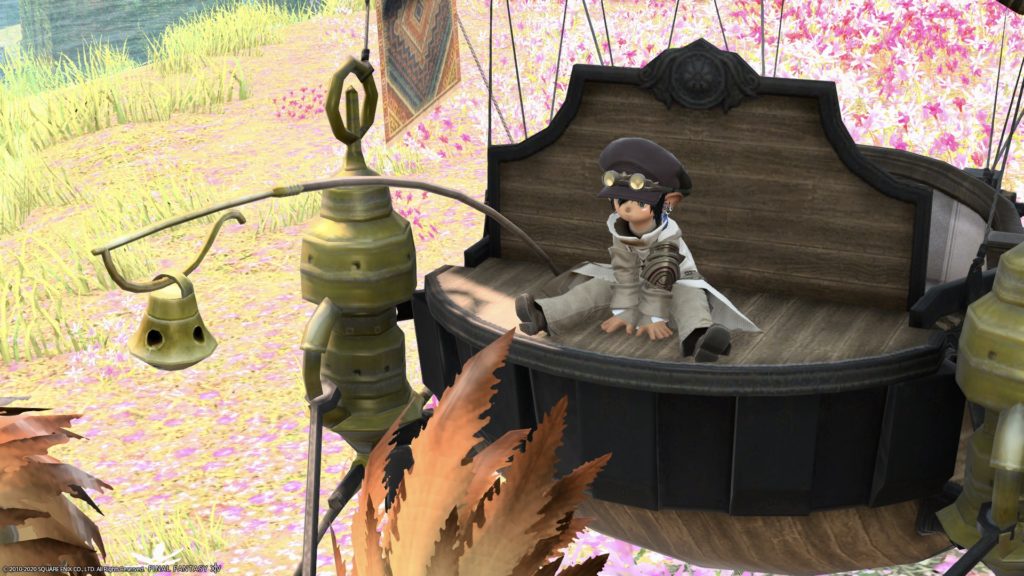 When I start running, I grabbed something like this protruding rod.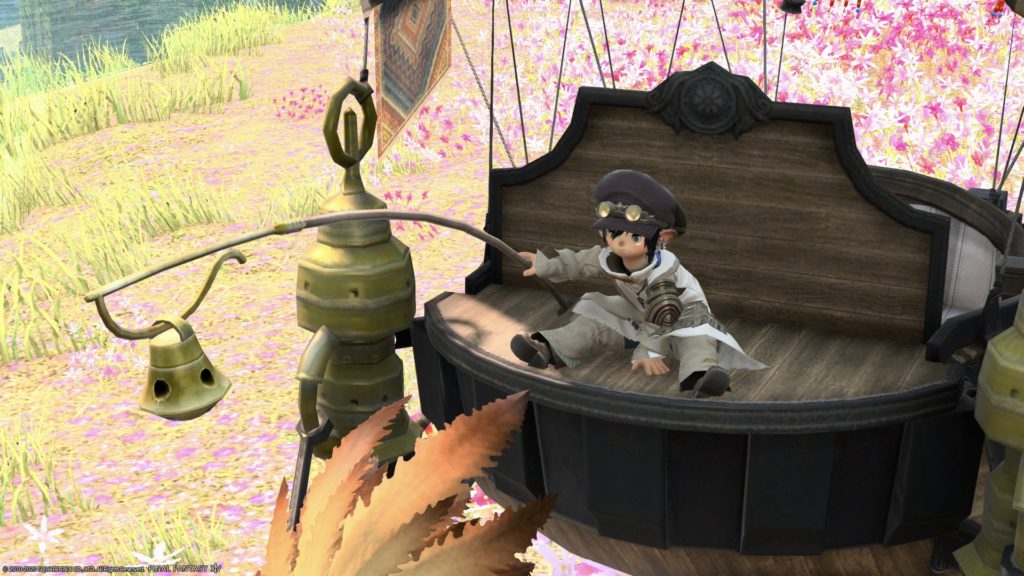 bell ? Is it something like incense…?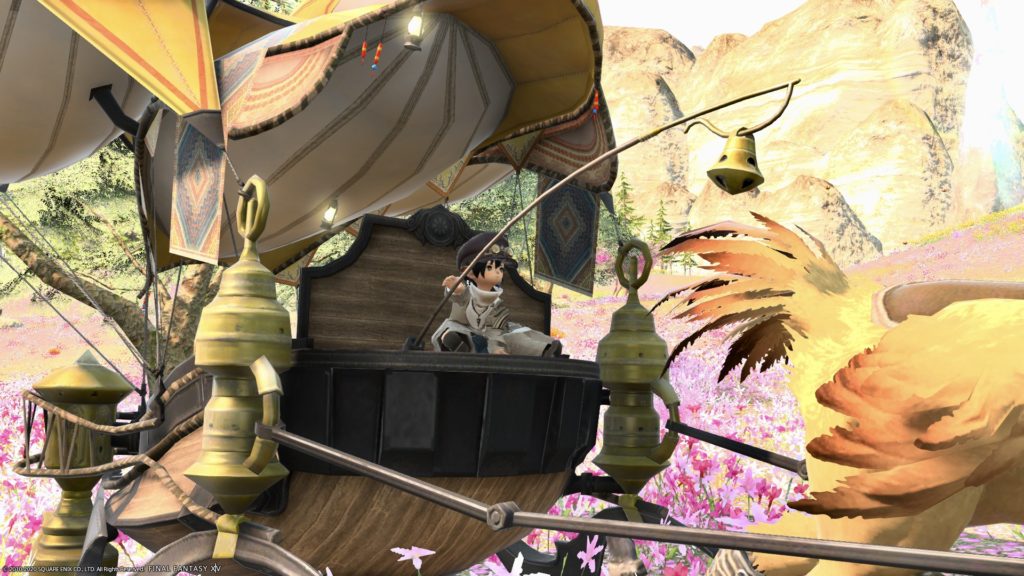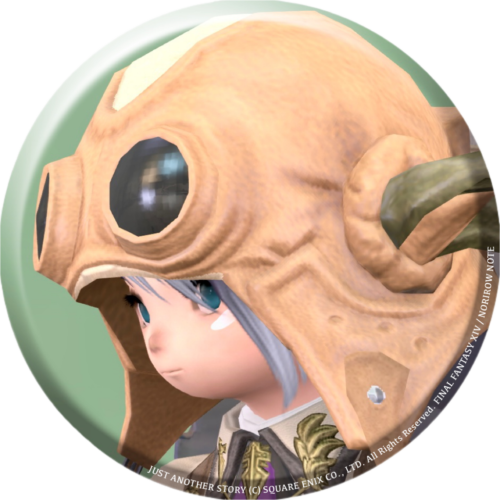 norirow
After all chocobo has a cute face.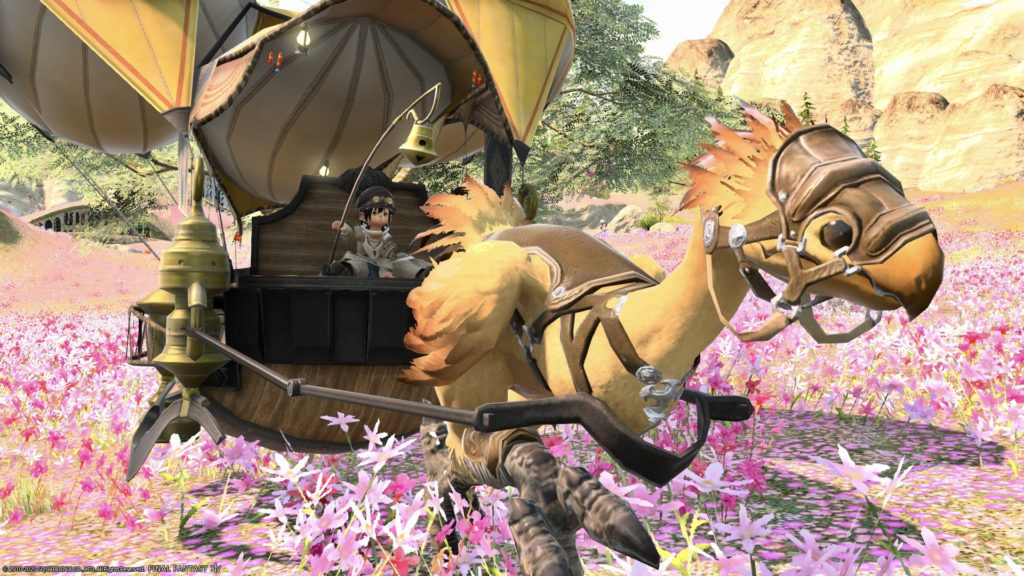 The large mount feels slow, so it feels like a peaceful trip.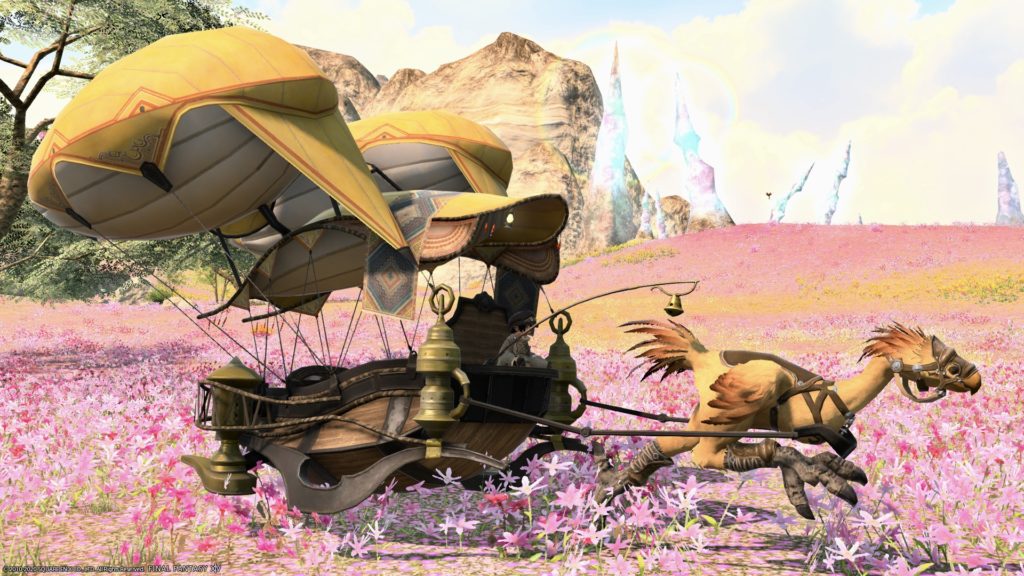 It looks like this when flying.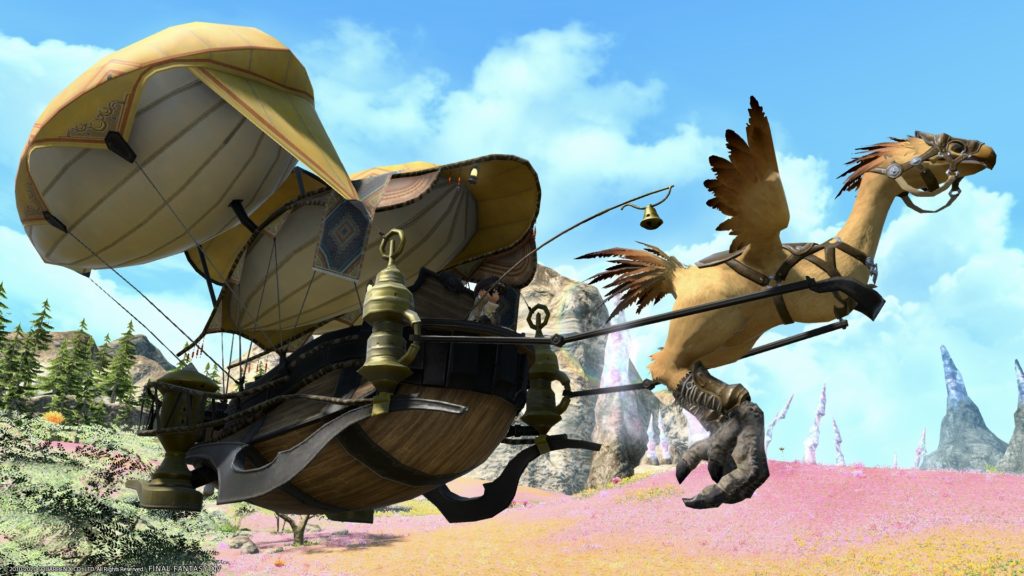 By the way, when running on the water, the splashes are amazing.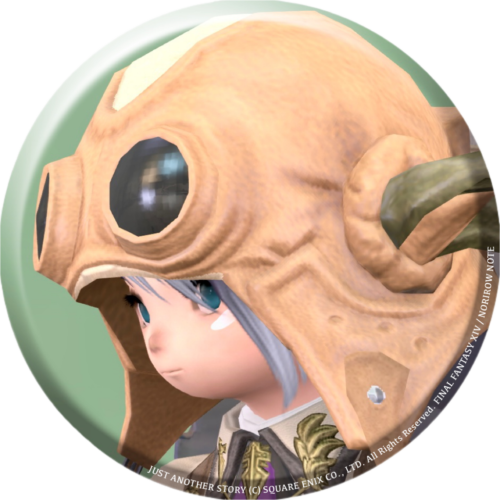 norirow
The people in the back are like an amusement park attraction and fun !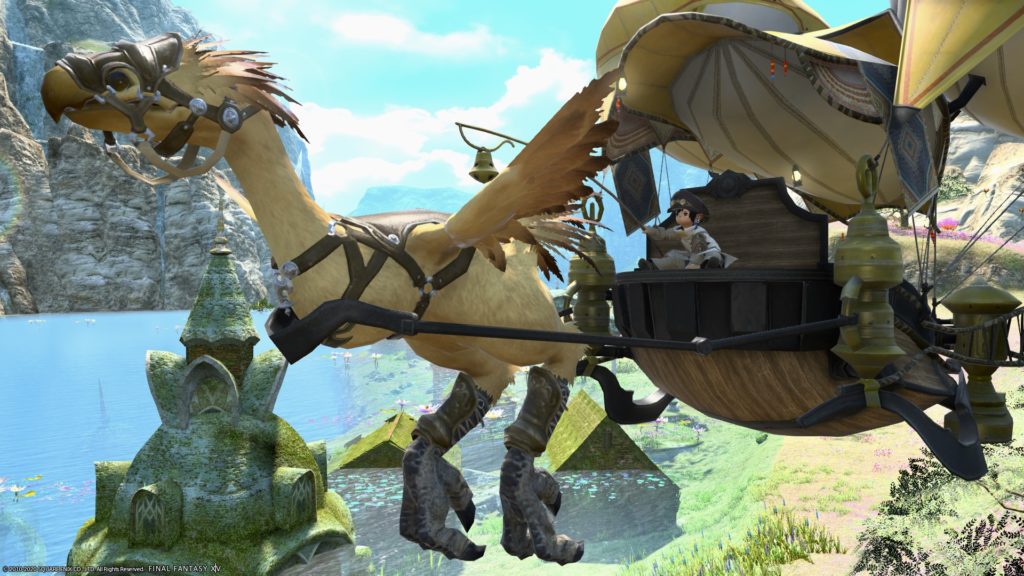 Norirow-san, I don't think it's fun to do it alone.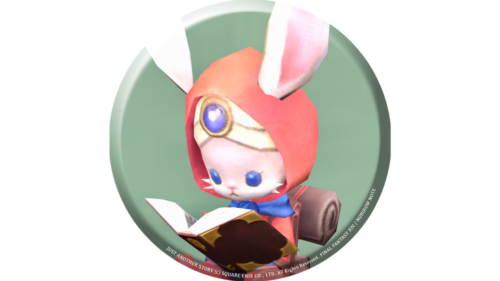 namingway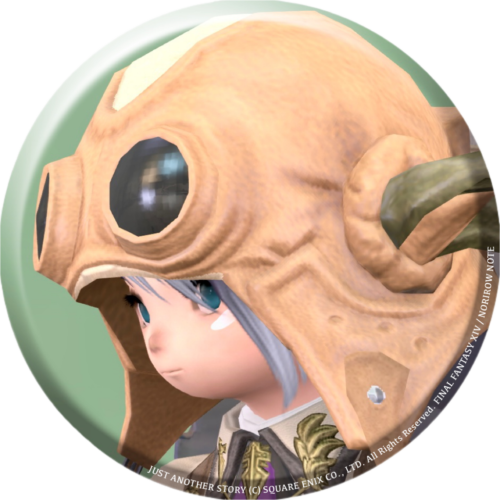 norirow
My heart hurts… Please check out the splashes in the video !
Summary of billing items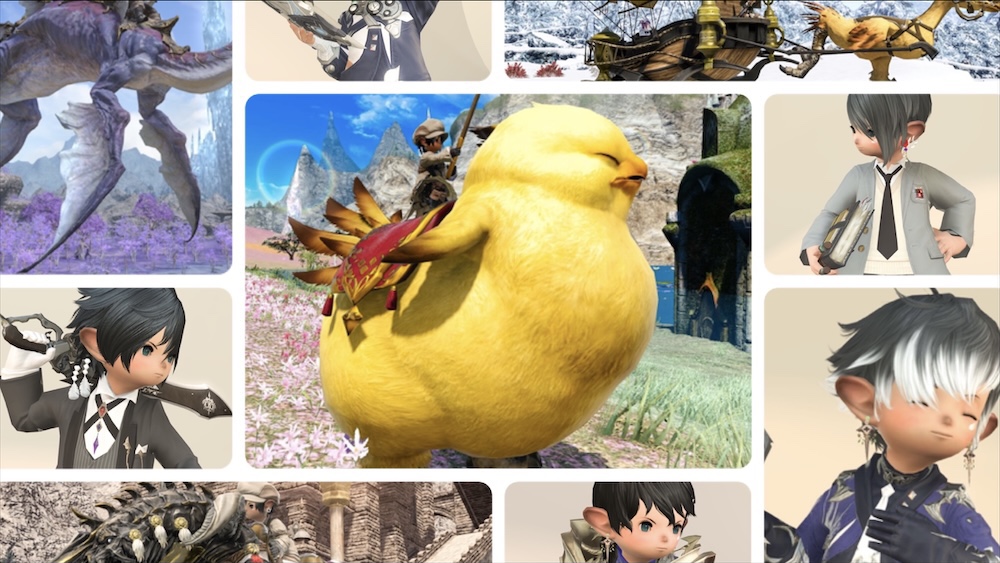 Billing items
A summary of billing equipment and mounts that can be purchased at the FF14 online store and Mog Station. / FF14オンラインストアとモグステーションで購入できる、課金装備と課金マウントのまとめです