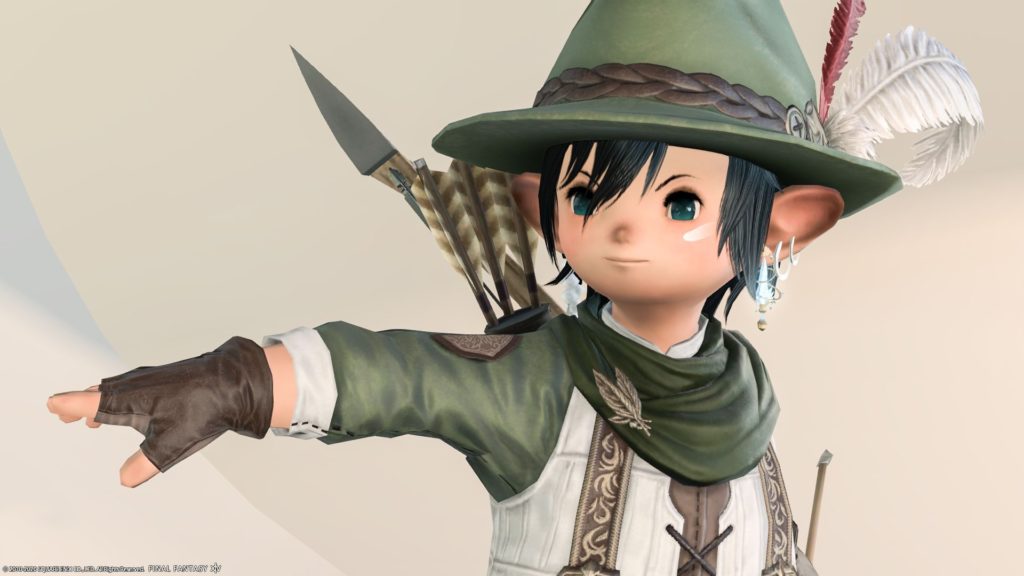 Billing item "Bergsteiger's Attire" that can be purchased at Final Fantasy XIV ONLINE STORE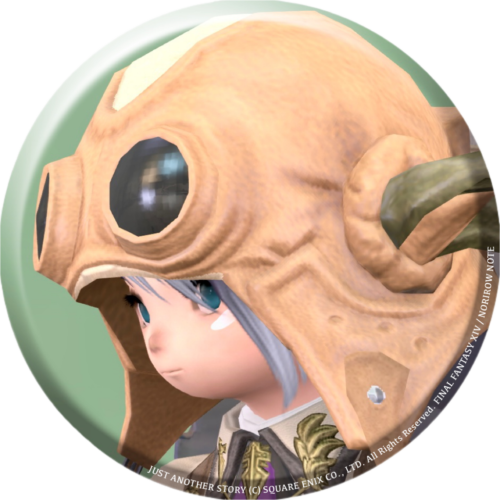 norirow
This is cute clothes than I imagined and I am very happy !
It looks like Robin Hood.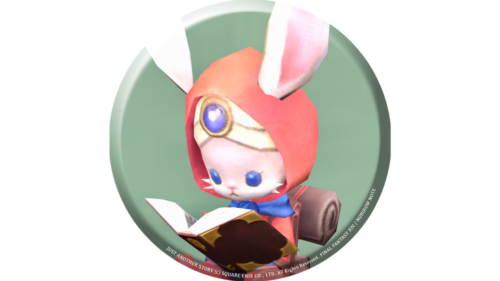 namingway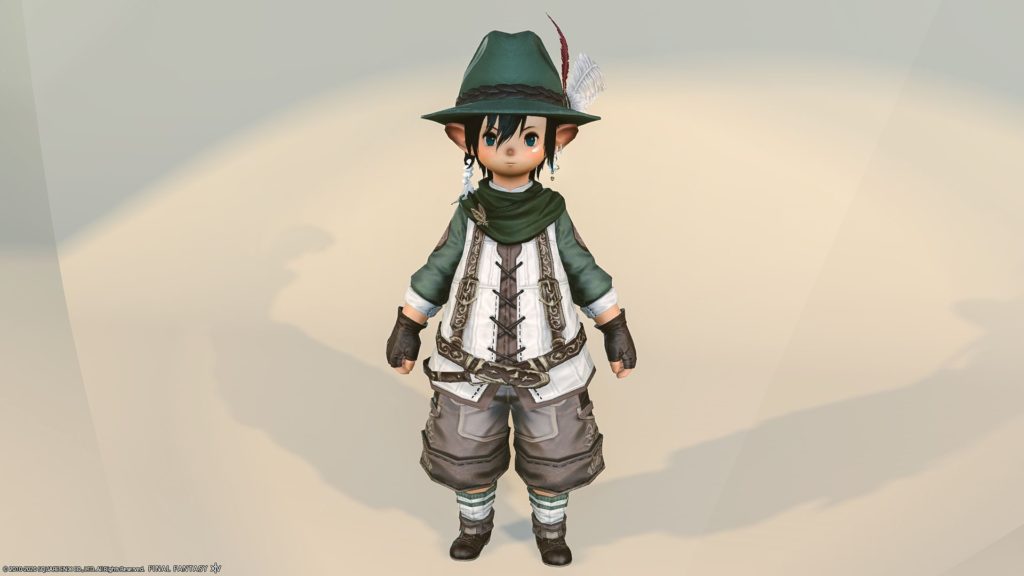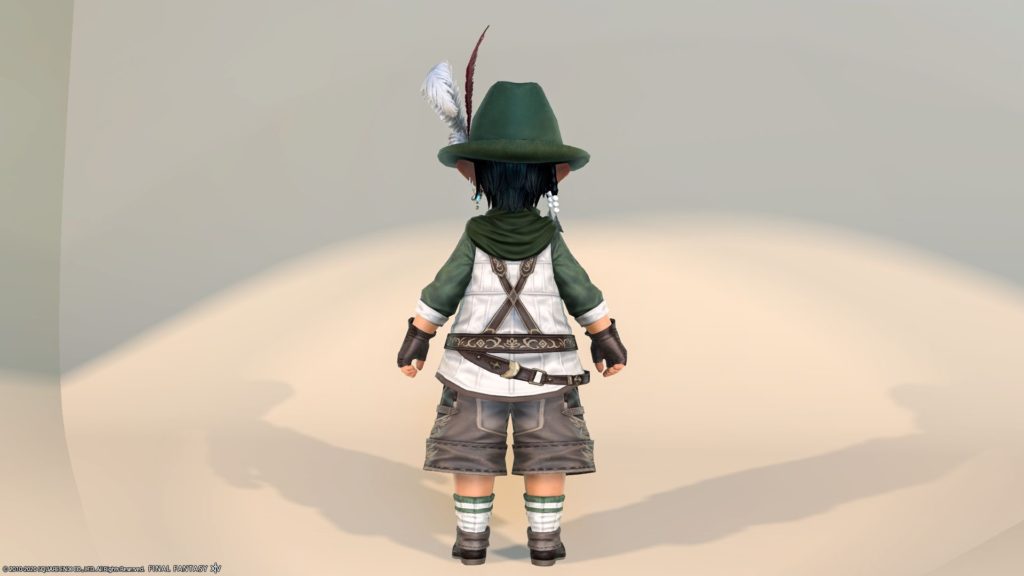 The "Bergsteiger's Attire" that can be purchased from the online store is the following 5 sets.($18.00 USD)
The hat is a stylish hunter hat with wings.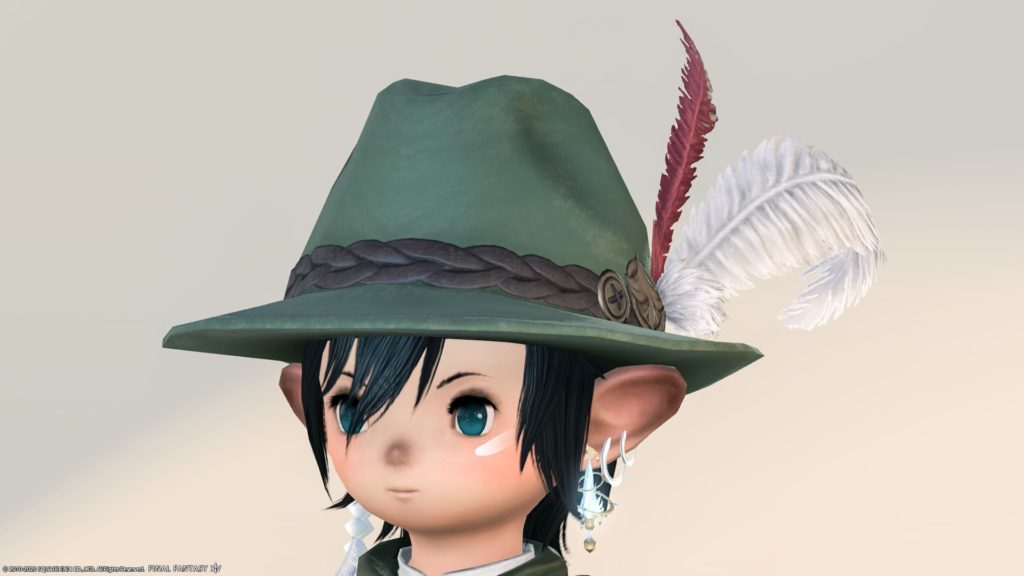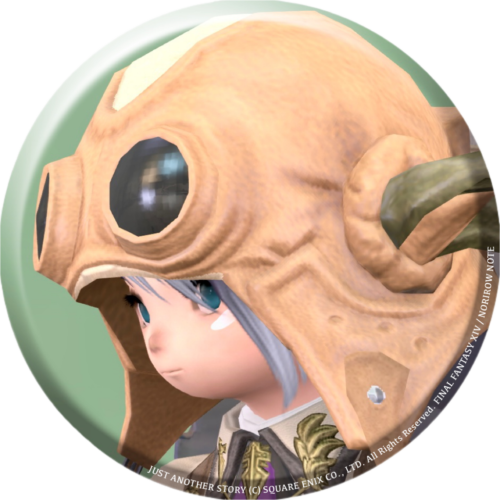 norirow
And the most distinctive thing is the collar scarf.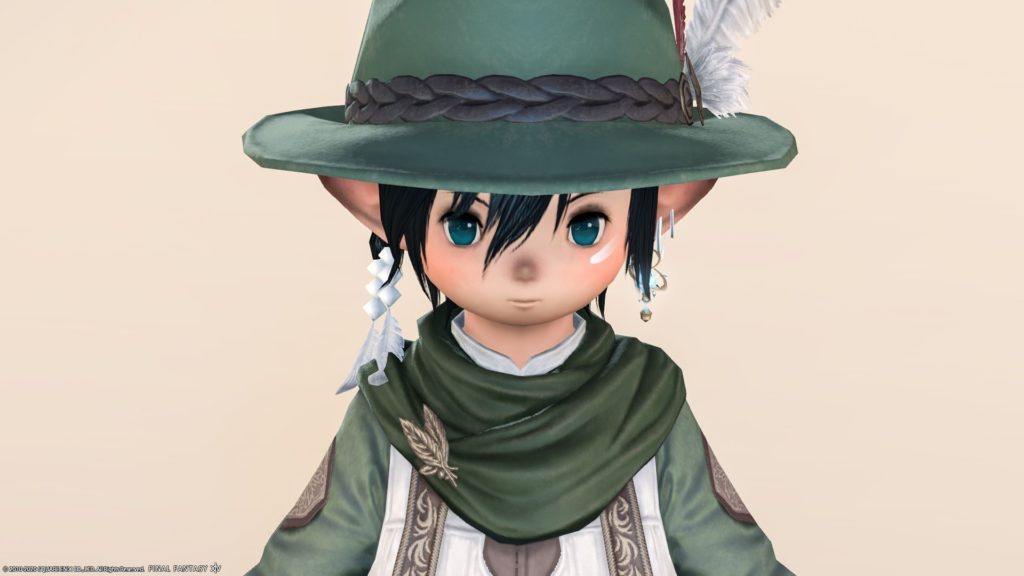 It is very fashionable with a metallic feather decoration.
The torso equipment is a waistcoat, and the belts and braids are very good accents.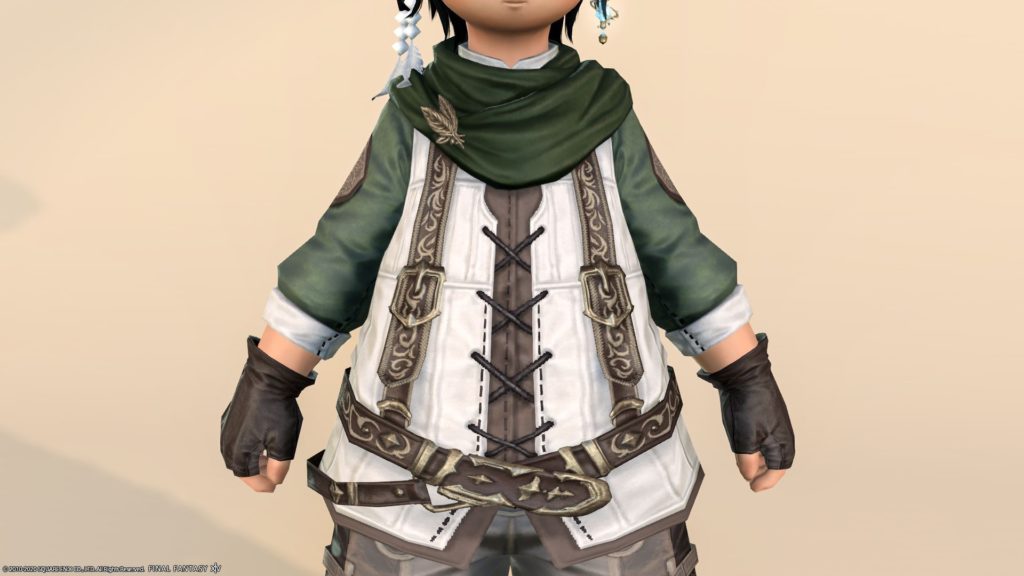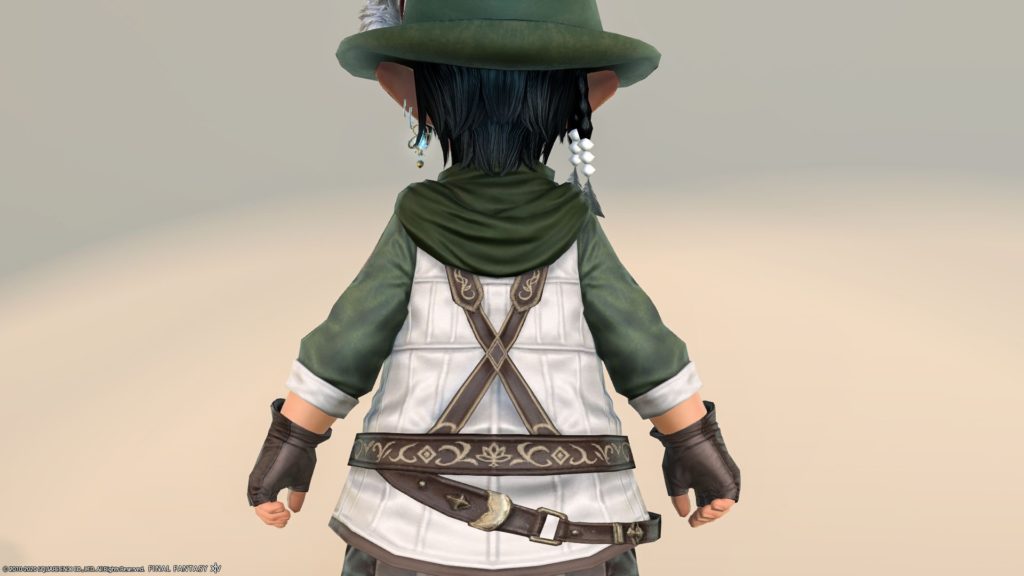 Since it is a three-quarter sleeve, arm accessories will be reflected if there is no hand equipment. Also, since the hands are half gloves, the rings are reflected, so the range of coordination is greatly expanded.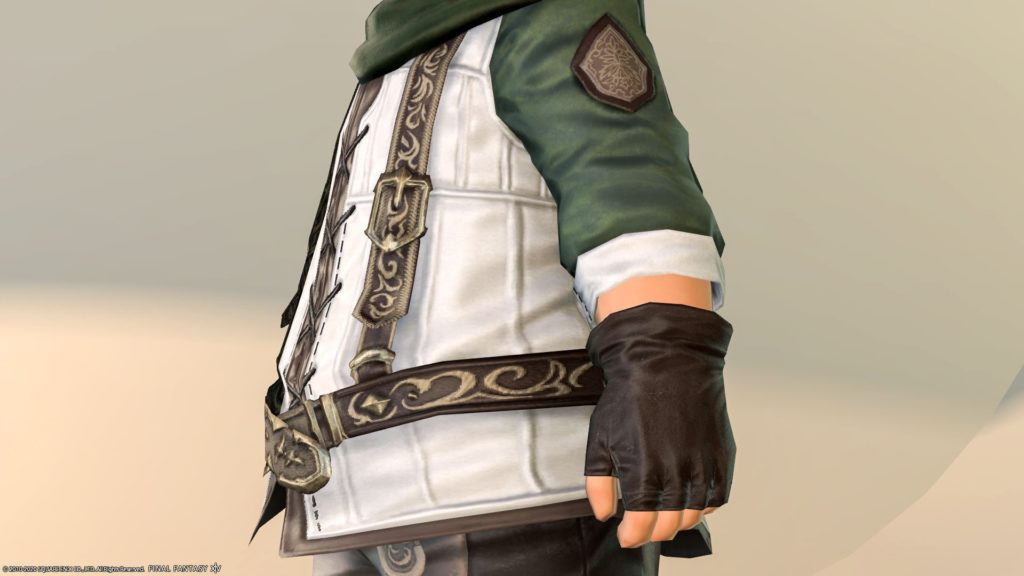 Legs are in shorts and border socks are a set. The legs are very fashionable shoes, but unfortunately they are not so noticeable with Lalafell, as they are always smaller.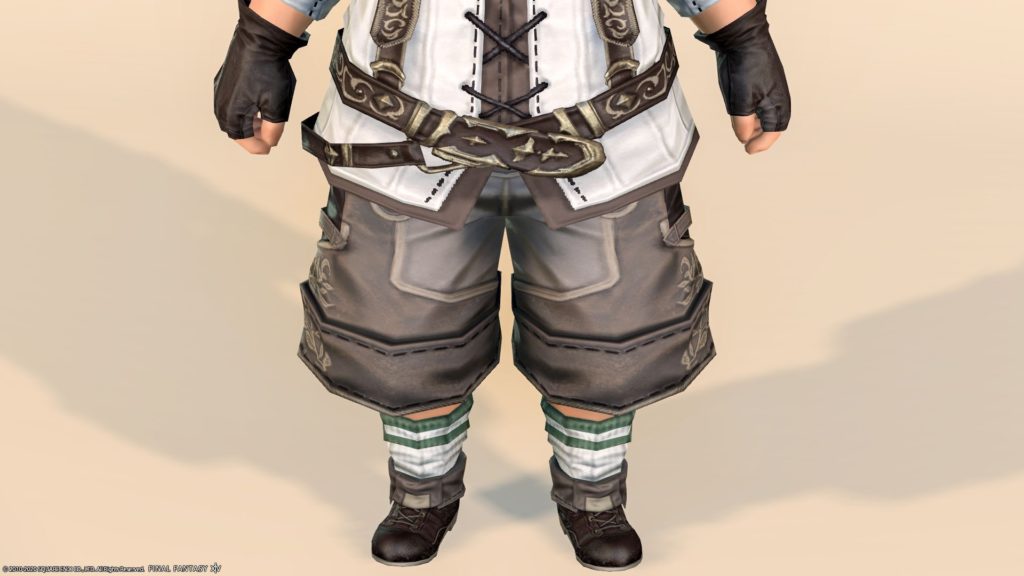 It's the fate of Lalafell that fashionable shoes are ruined.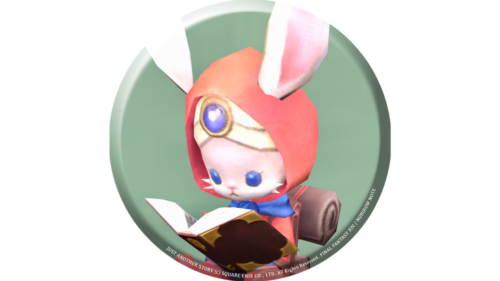 namingway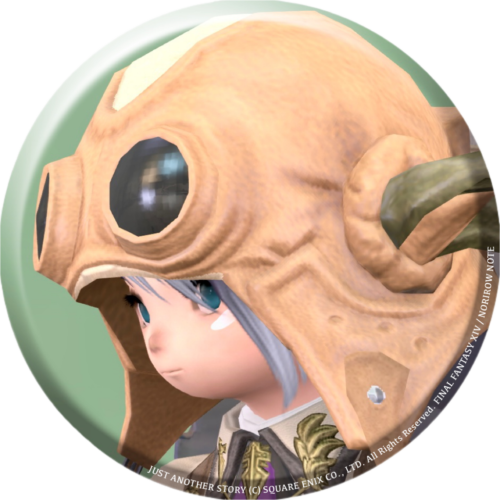 norirow
Ah well…. And this one looks like Robin Hood, so it looks great with a bow.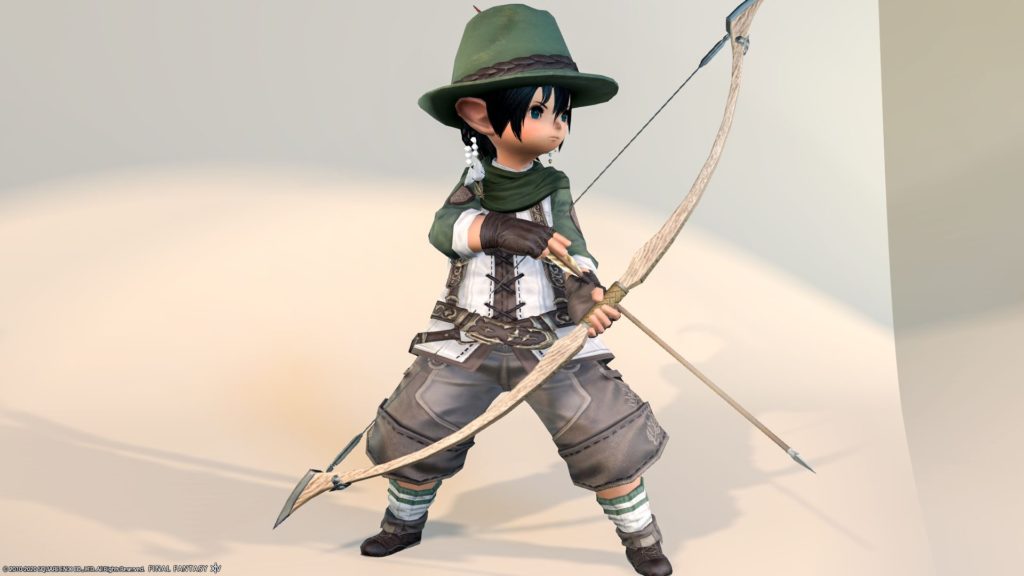 It's also nice to be able to dye everything.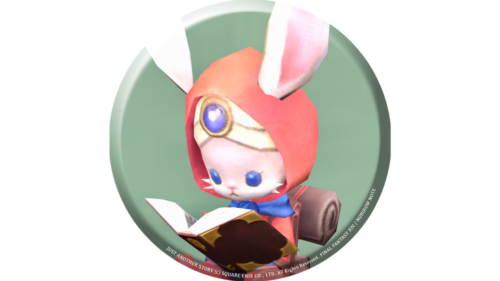 namingway
I tried dyeing.
▼ Snow White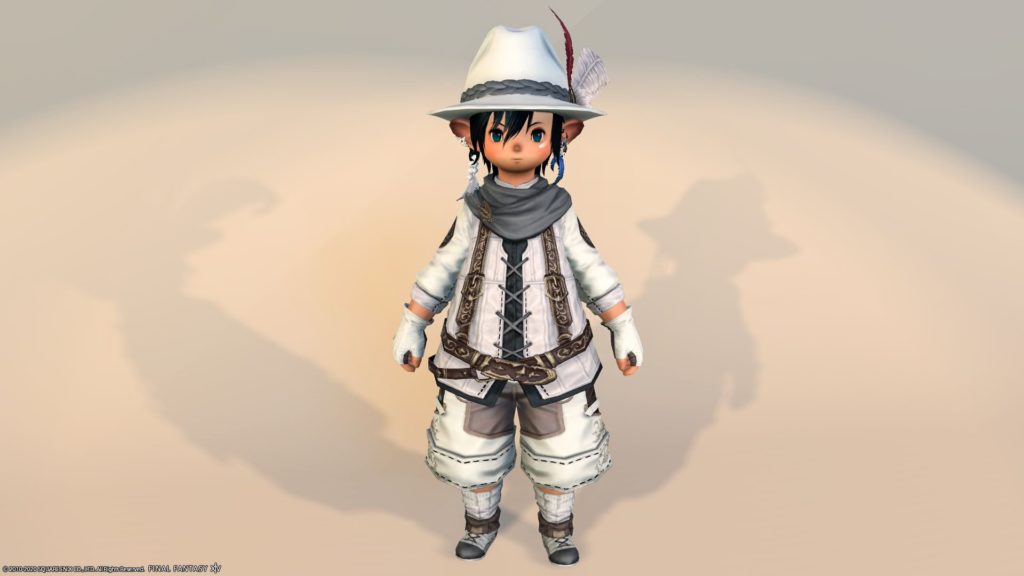 ▼ Wine Red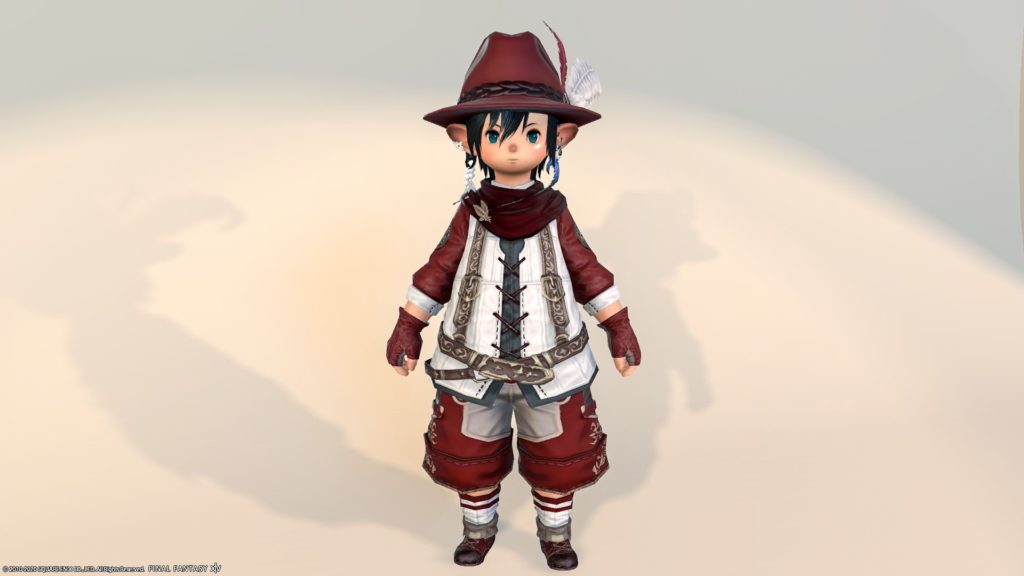 ▼ Shale Brown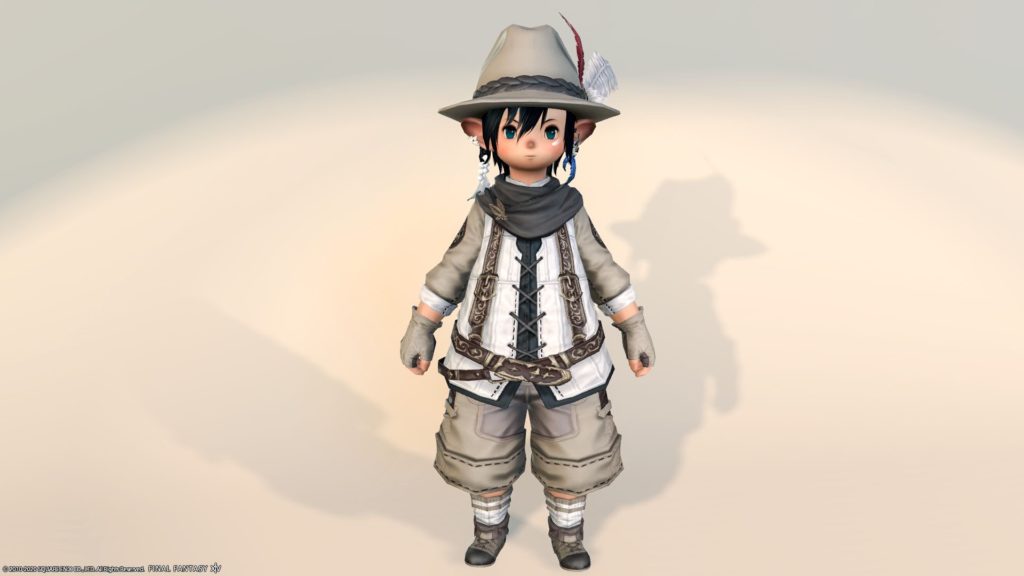 ▼ Ink Blue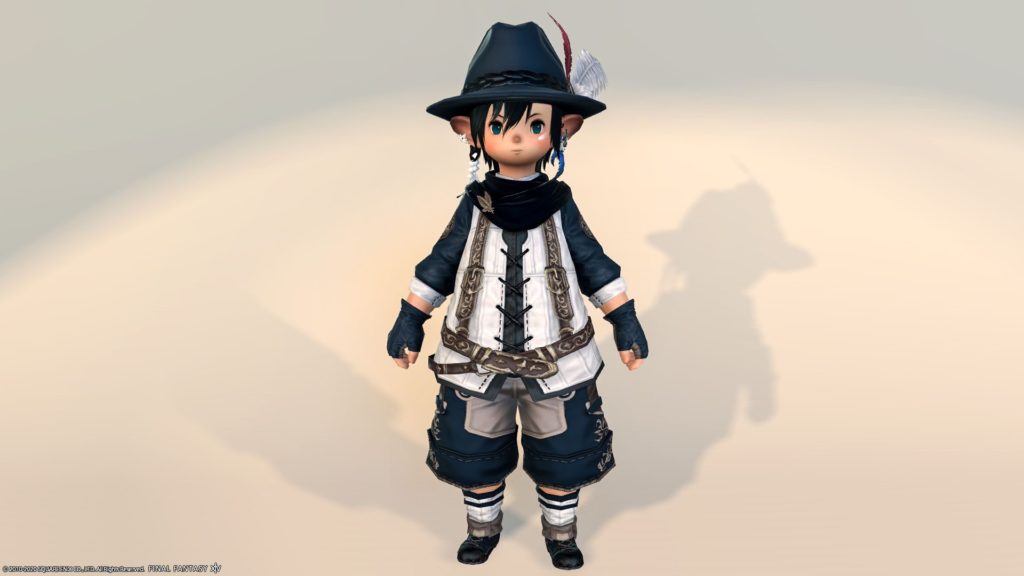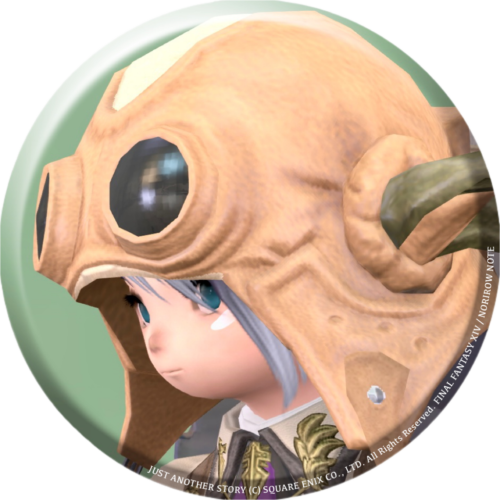 norirow
The color is very pale and beautiful. I can coordinate various things.
Just changing the hat will change the impression.
For the time being, I tried to match my favorite "Sharlayan Preceptor's Hat."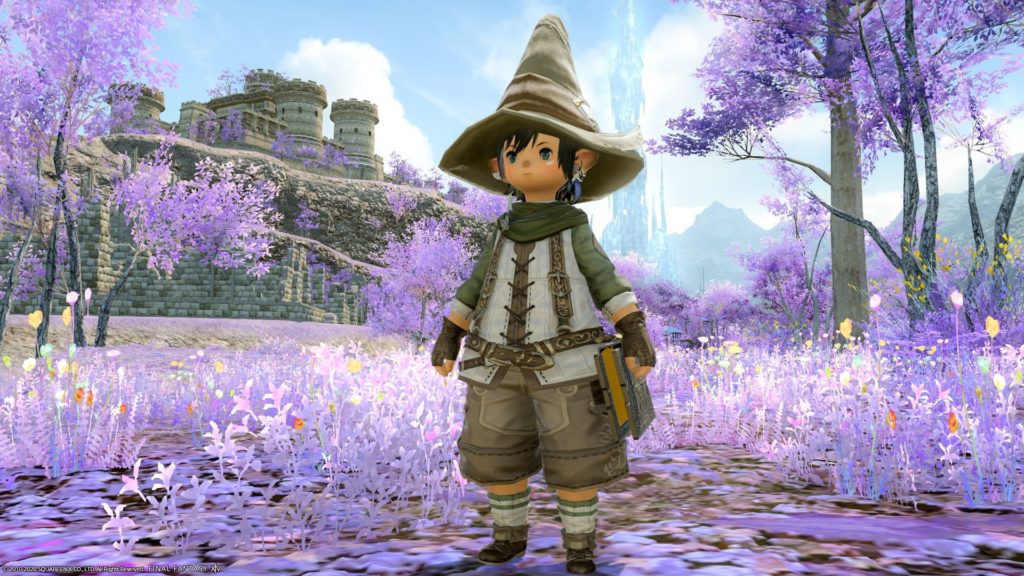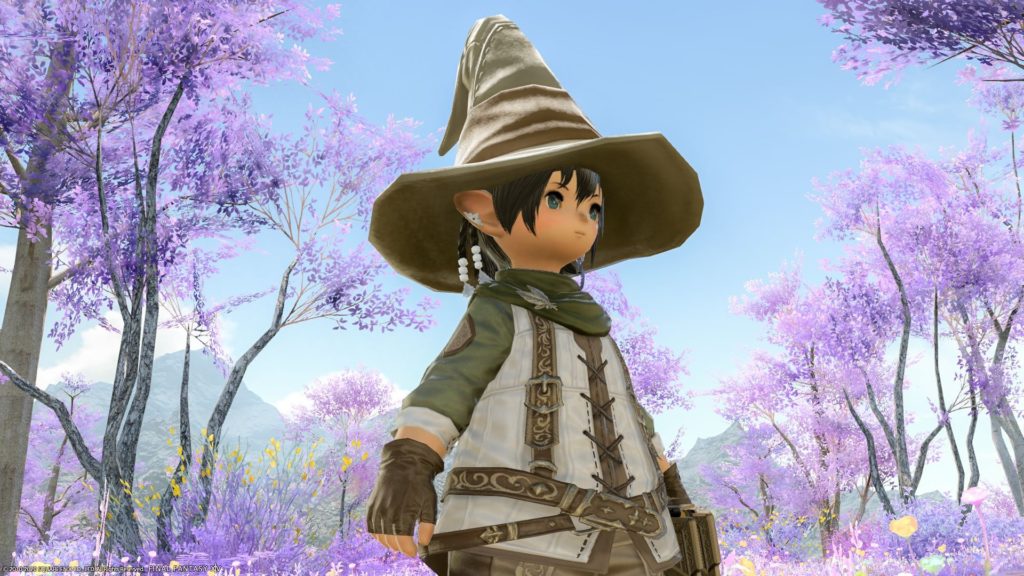 I've seen this kind of dwarf.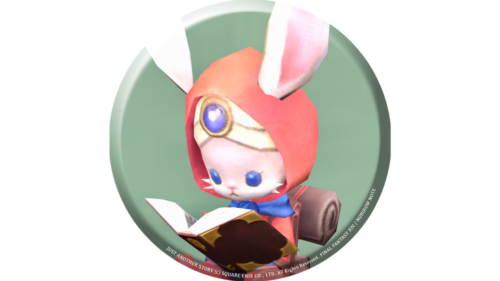 namingway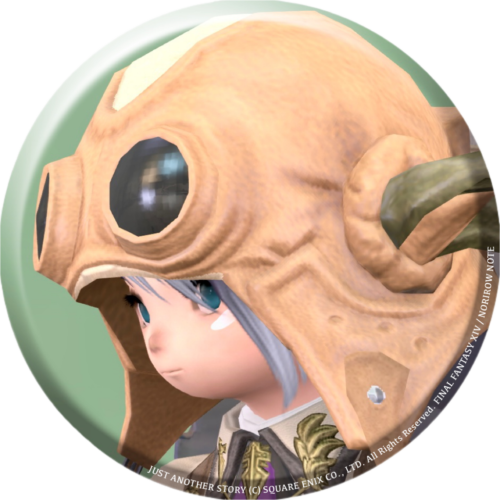 norirow
That's it for the introduction of the fashionable "Bergsteiger's Attire" that can be worn in various ways.
The topic of the "Dirndl's Attire" for women is a hot topic, but this one is also highly recommended.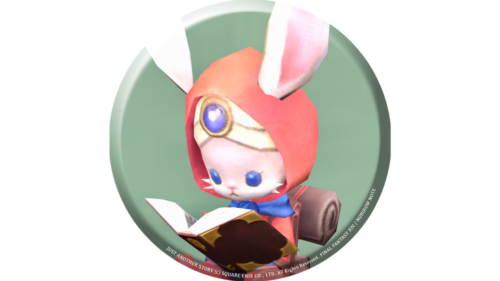 namingway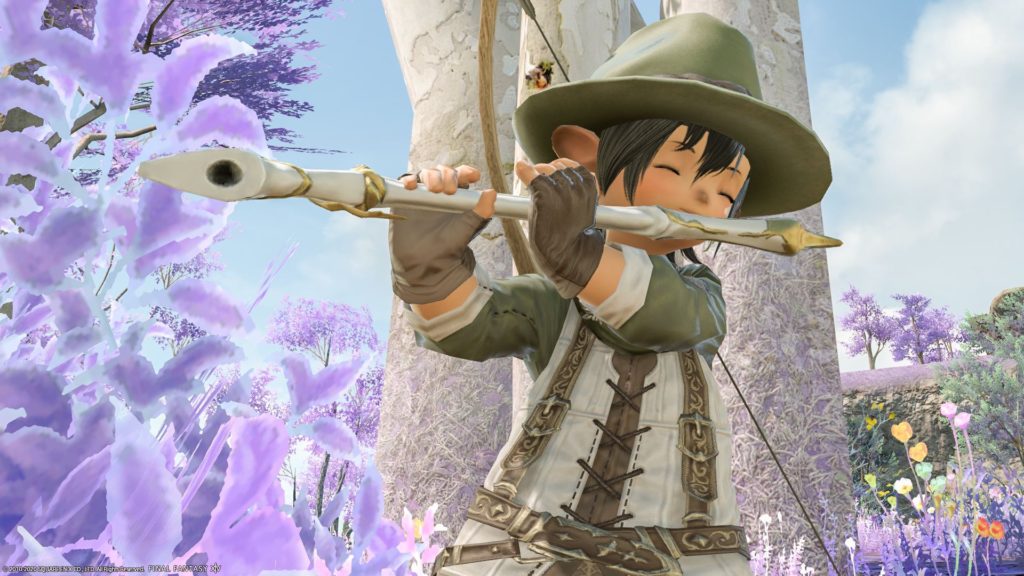 ▼ Check the video for details on the movement of the cloth !
Summary of billing items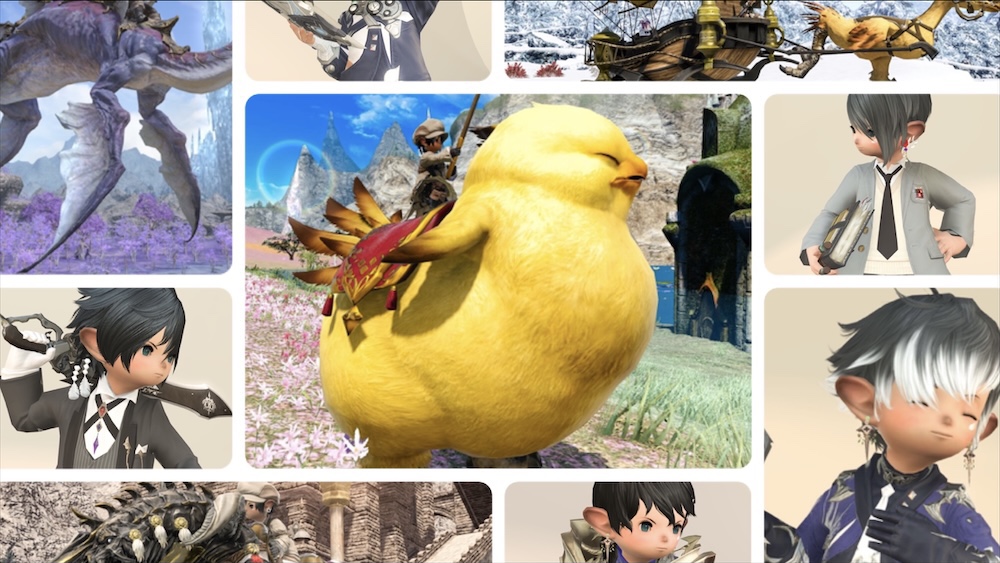 Billing items
A summary of billing equipment and mounts that can be purchased at the FF14 online store and Mog Station. / FF14オンラインストアとモグステーションで購入できる、課金装備と課金マウントのまとめです