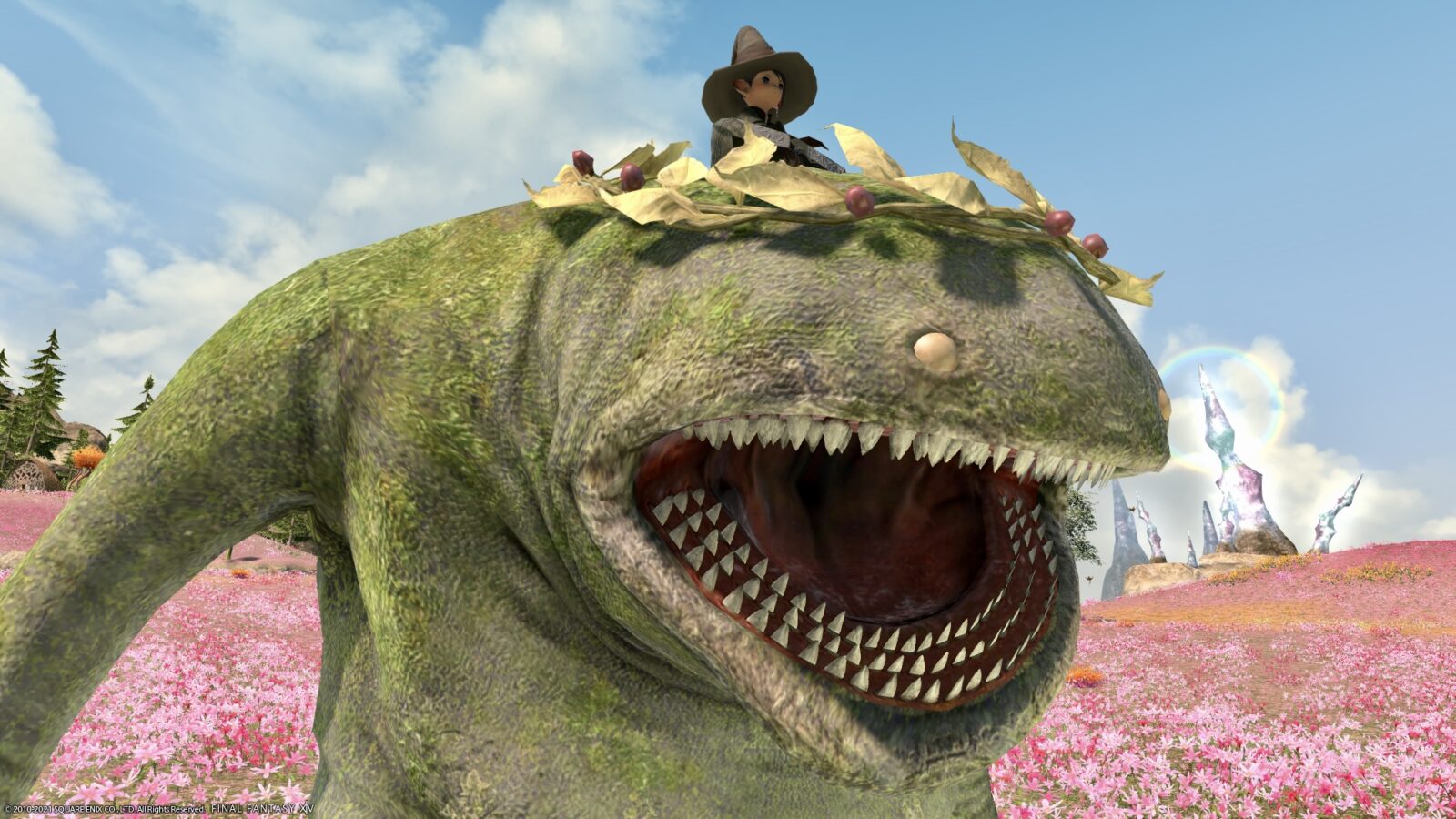 This is a record of the Sylph's Beast Tribe Quests Mount "Laurel Goobbue".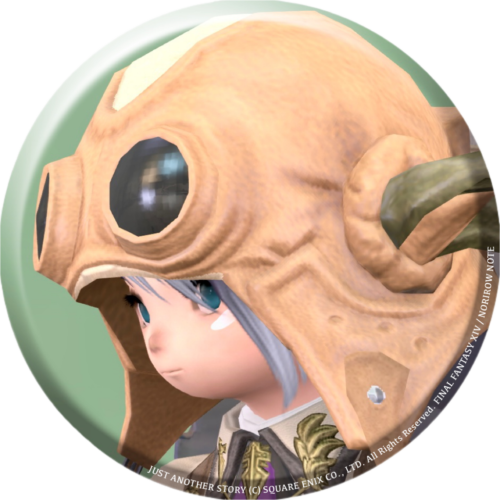 norirow
It's a little big and scary, but …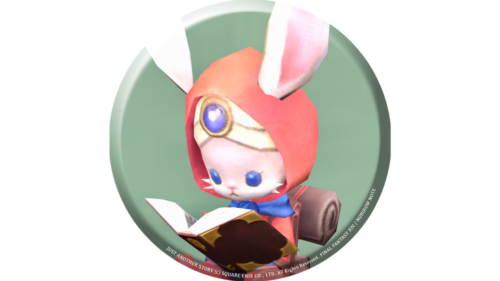 namingway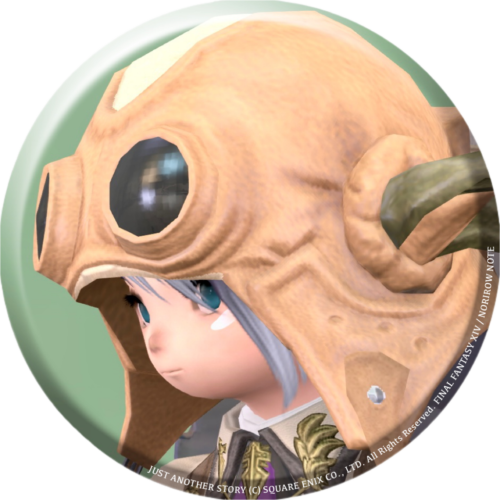 norirow
He has crisp eyes and is cute, isn't he?
It's also pretty cute to sit a little on Goobbue's head.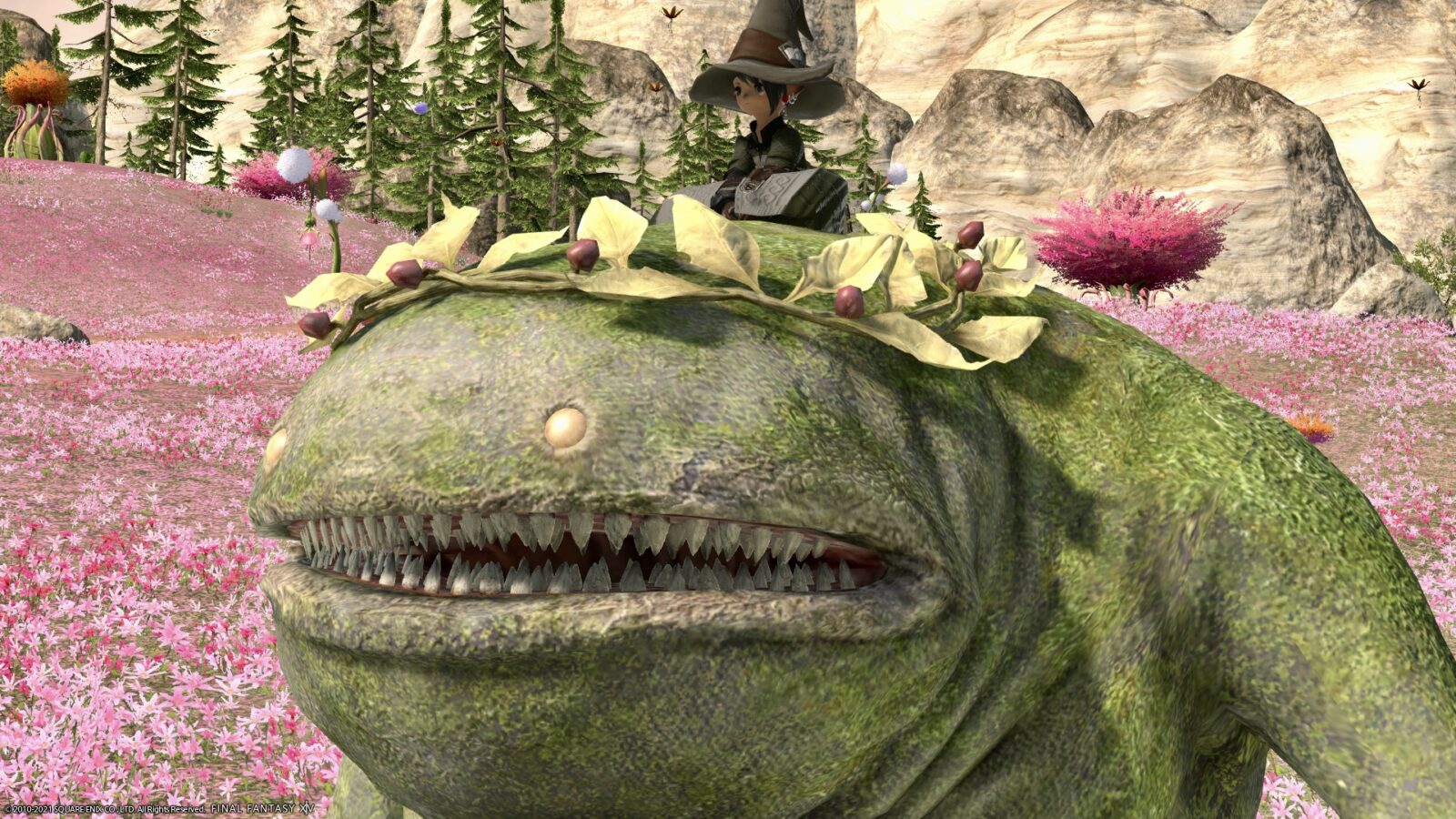 Look, how many of his teeth are there … (scary)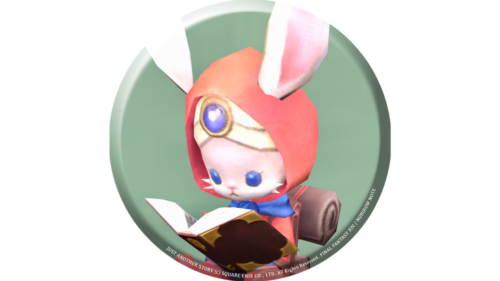 namingway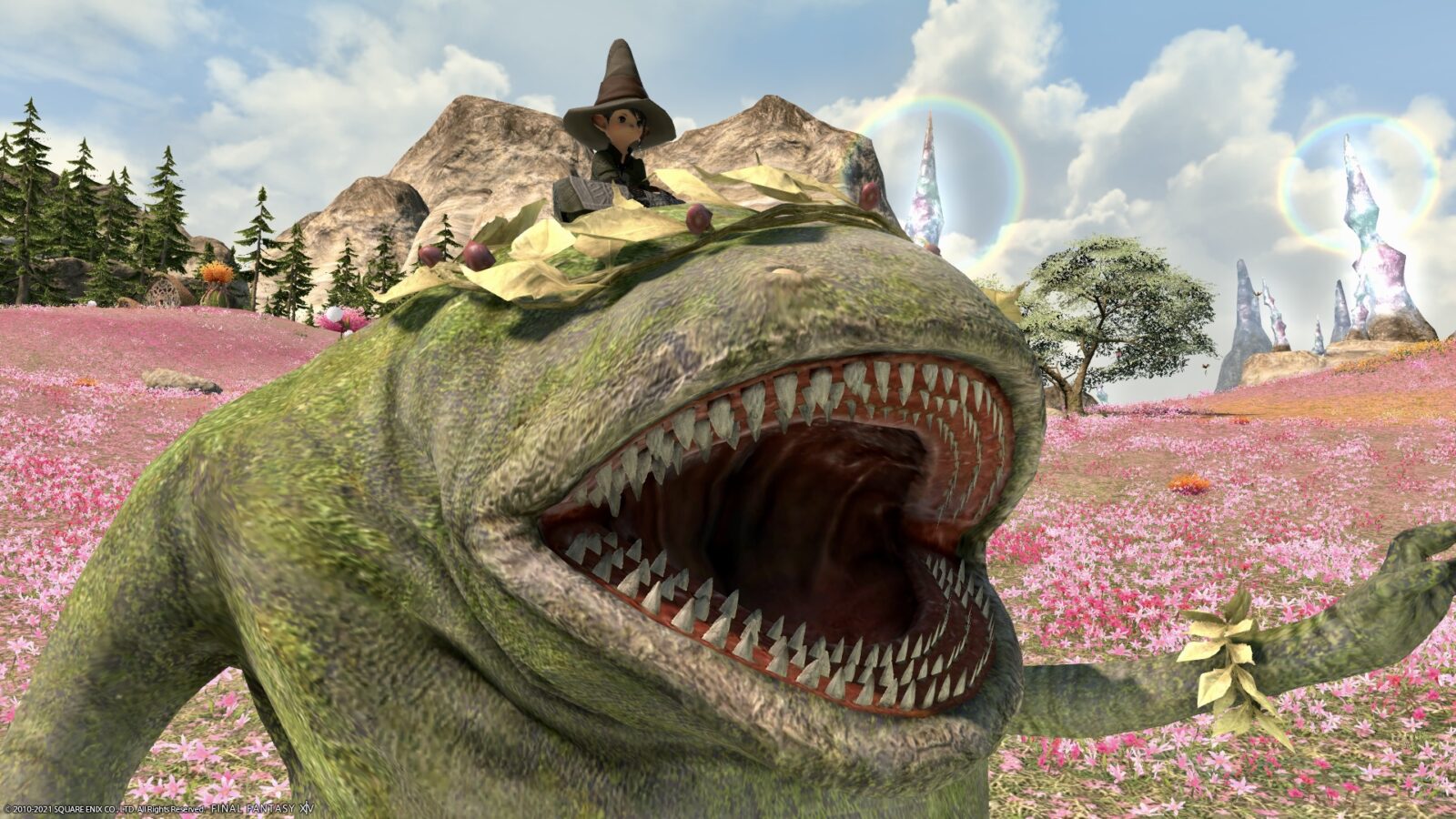 Certainly it might be a little scary to see his teeth …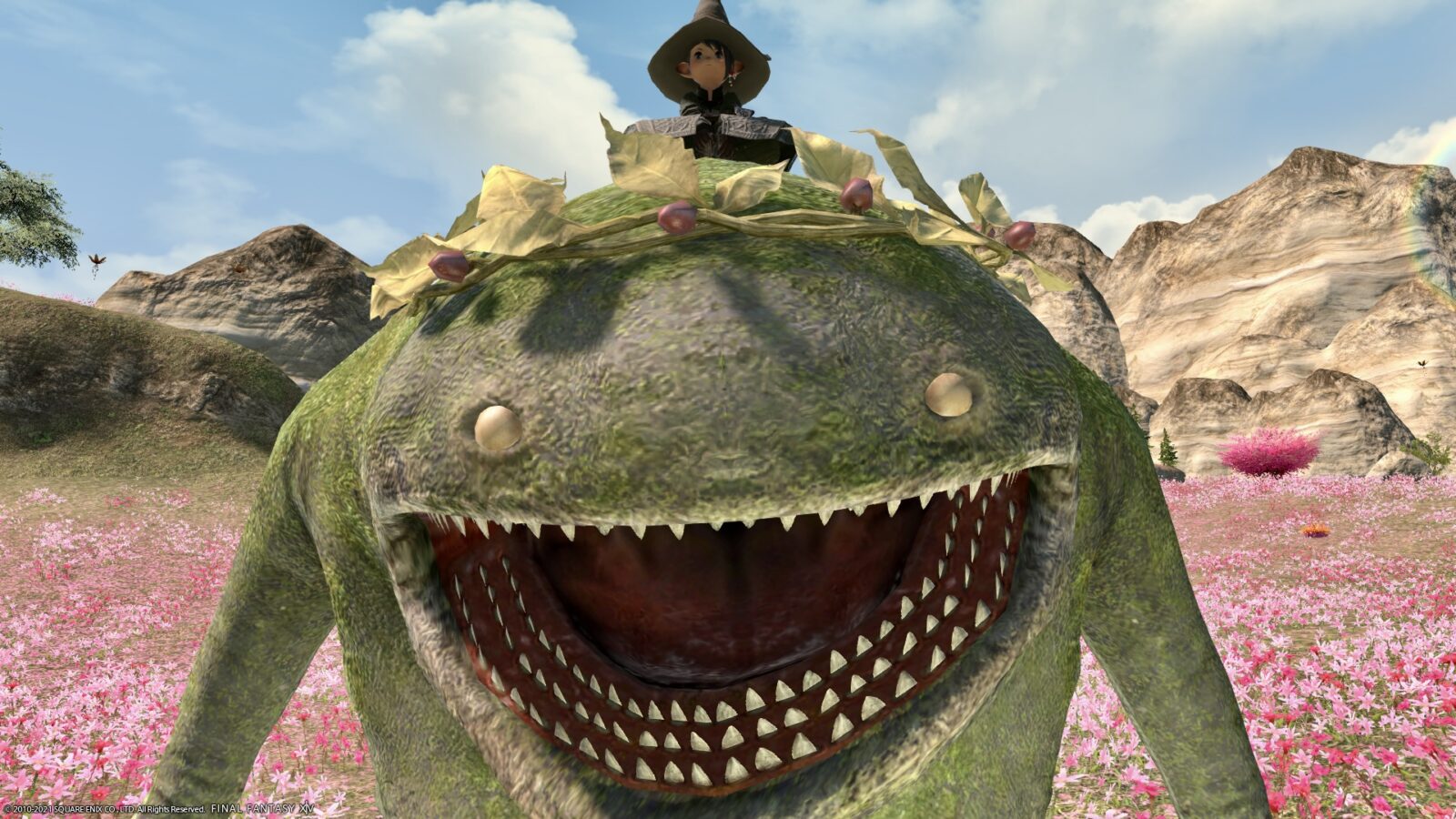 And the crown of grass on the head is characteristic. In the case of the Lalafell boy, he sits cross-legged on his head.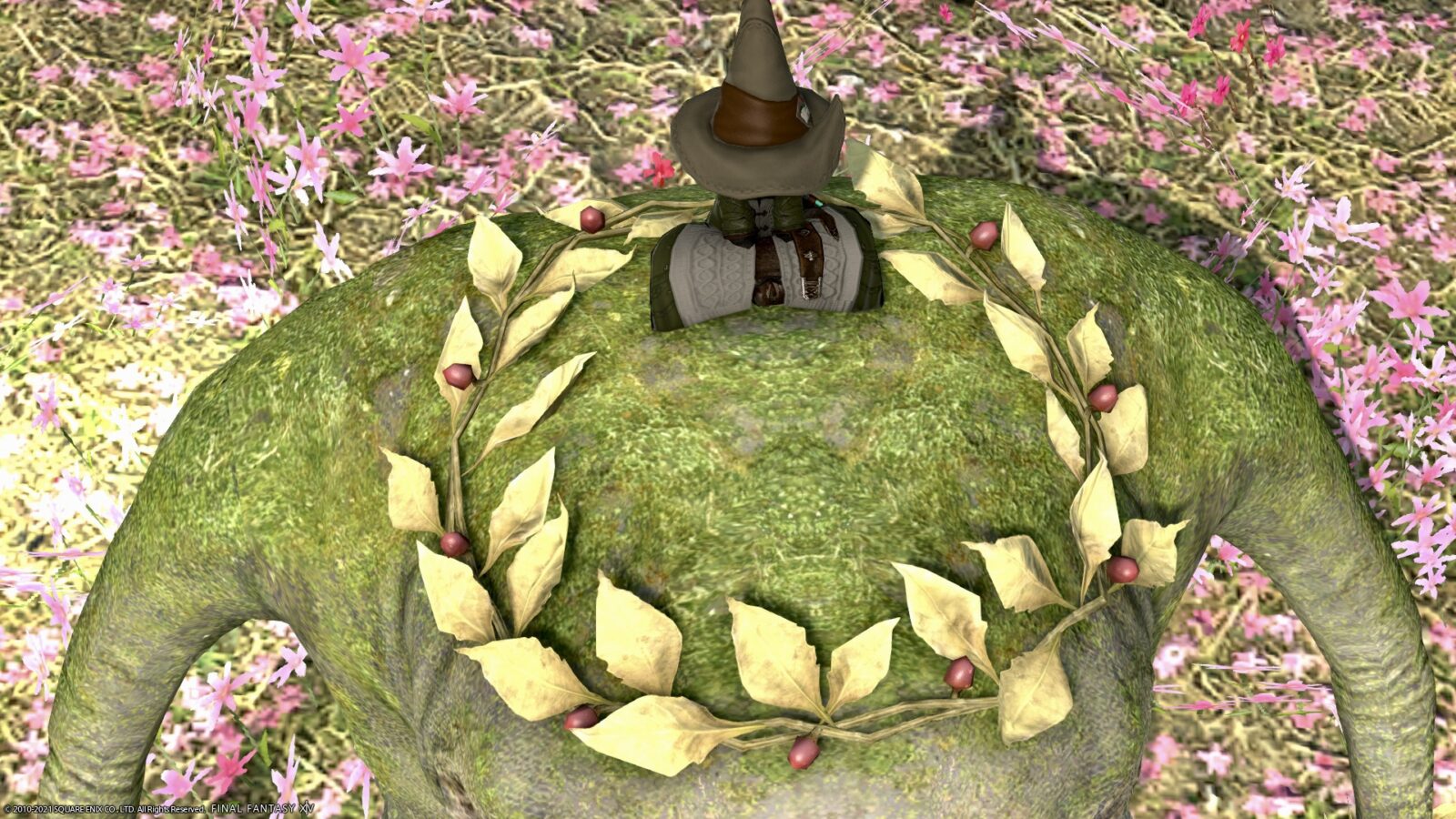 After having the moss and flowers growing upon his head pulled up and tossed aside like common weeds by a band of sylvan ne'er-do-wells, this quiet-mannered goobbue was taken in and cared for by the sylphs of Little Solace whose elders crafted for him a magnificent laurel with which to hide his scars.

(From the official mount commentary)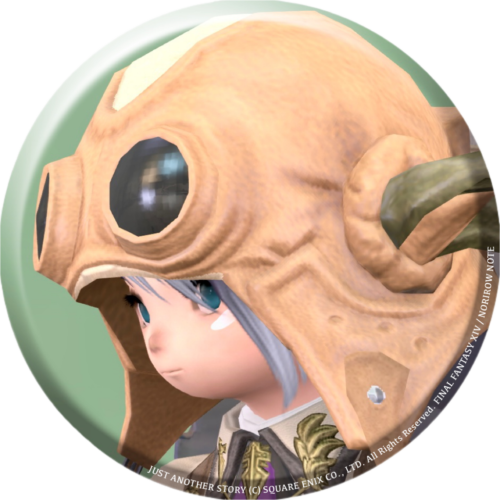 norirow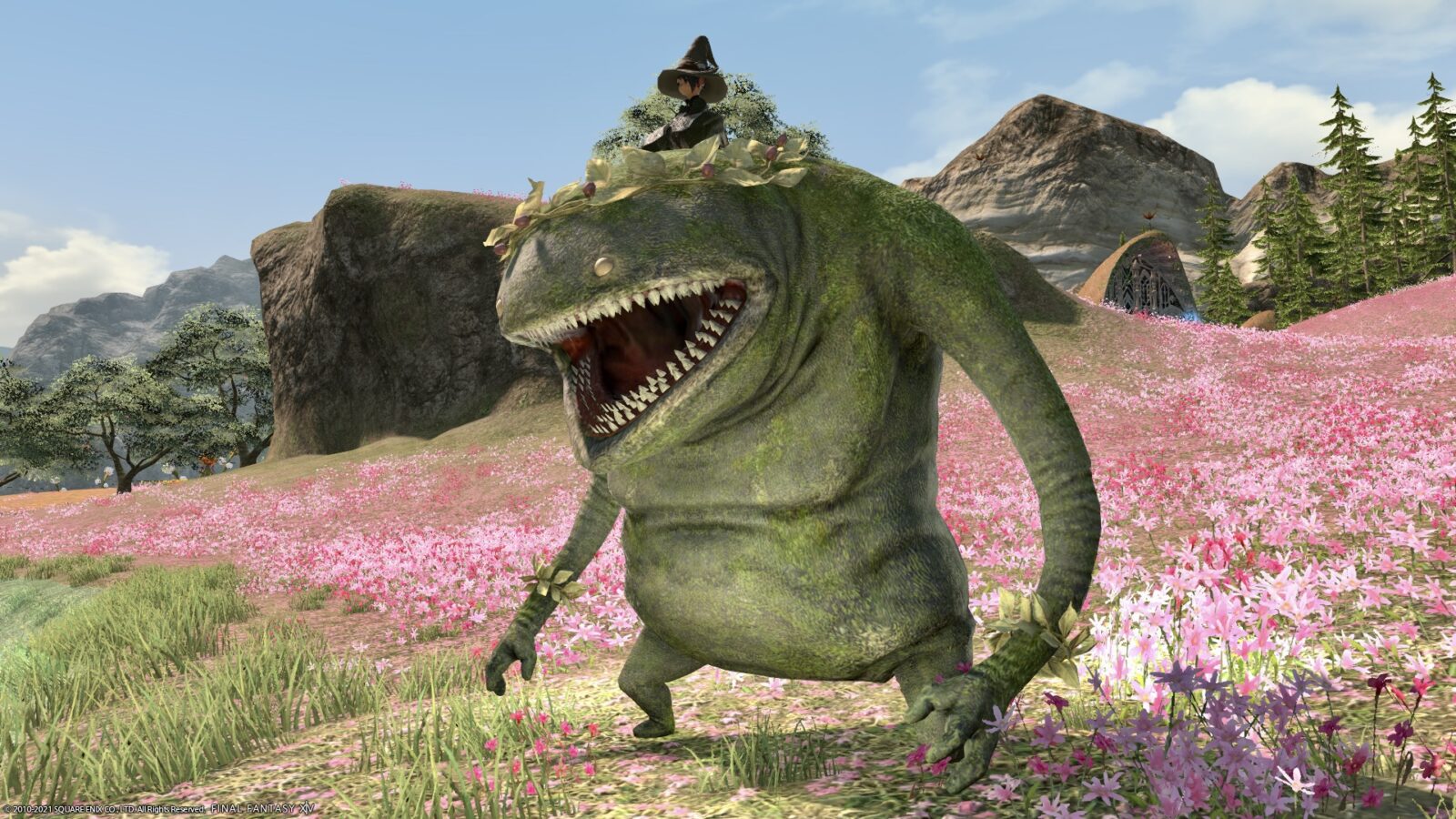 And how, he can sneeze!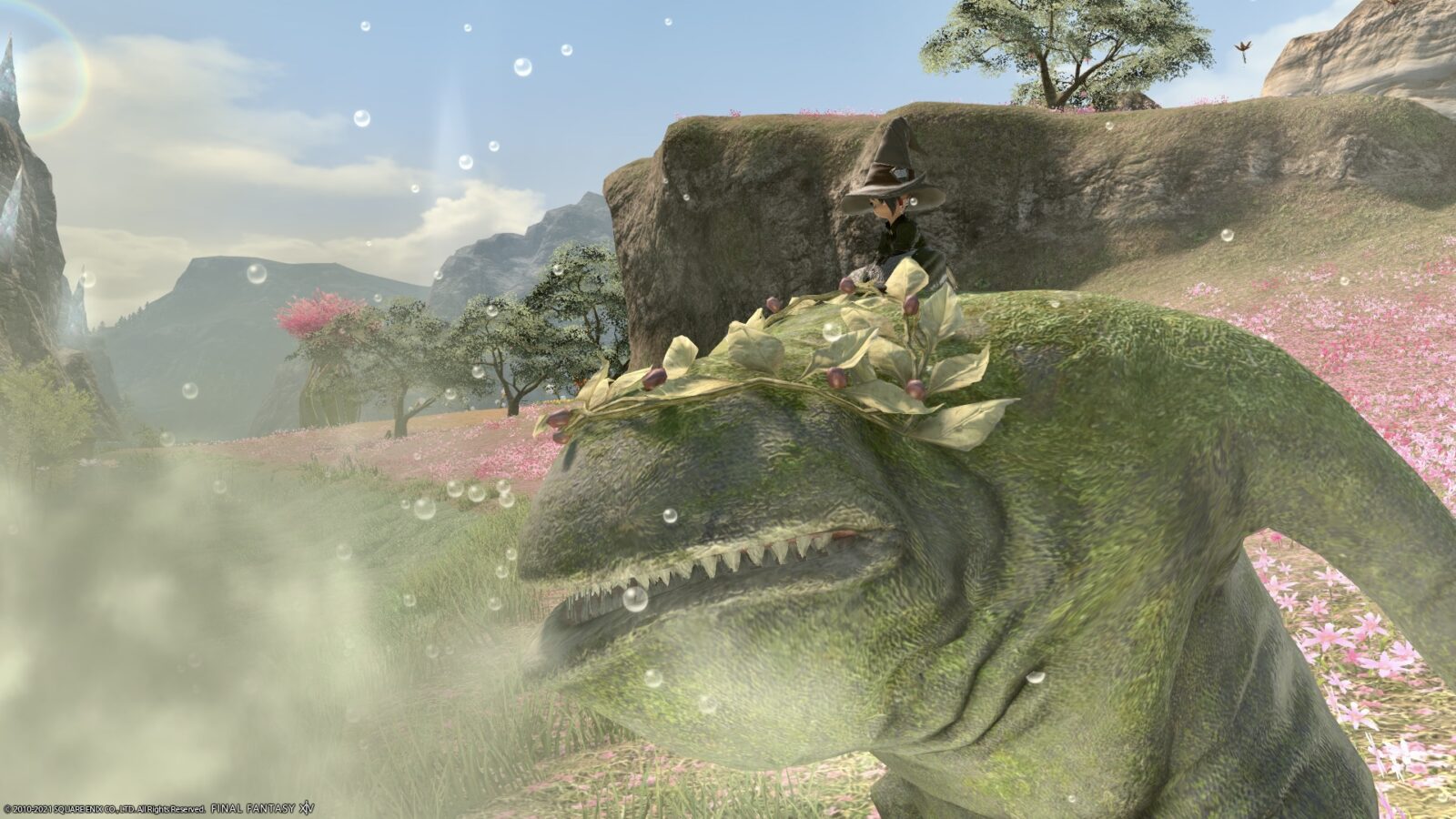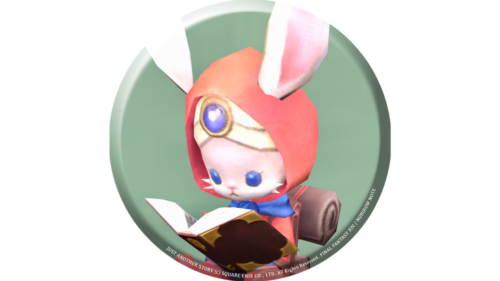 namingway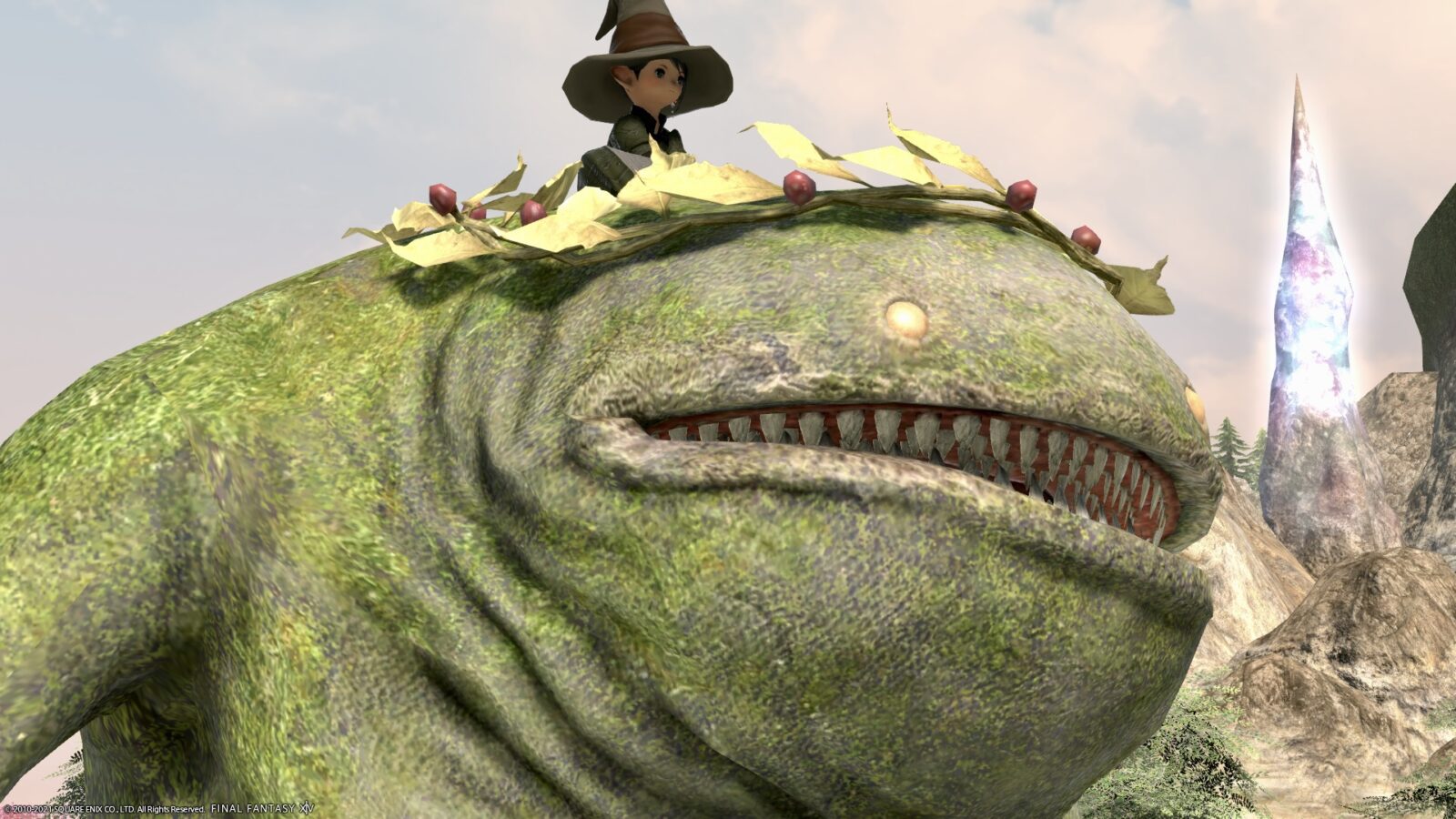 I don't think it's easy to see how sneezing is in the photos, so check out the video below!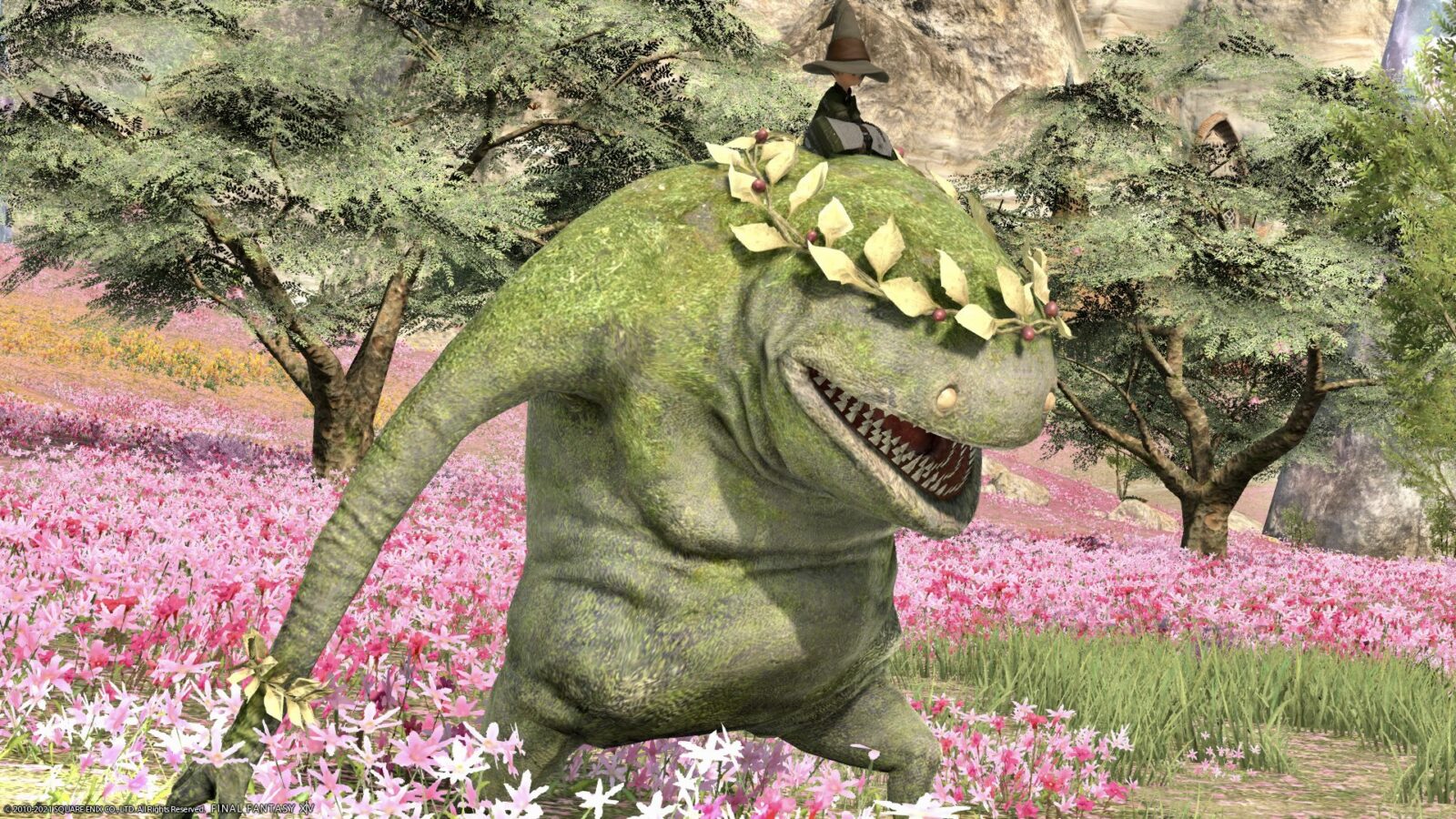 The appearance of running is also sloppy, and it feels a little cute.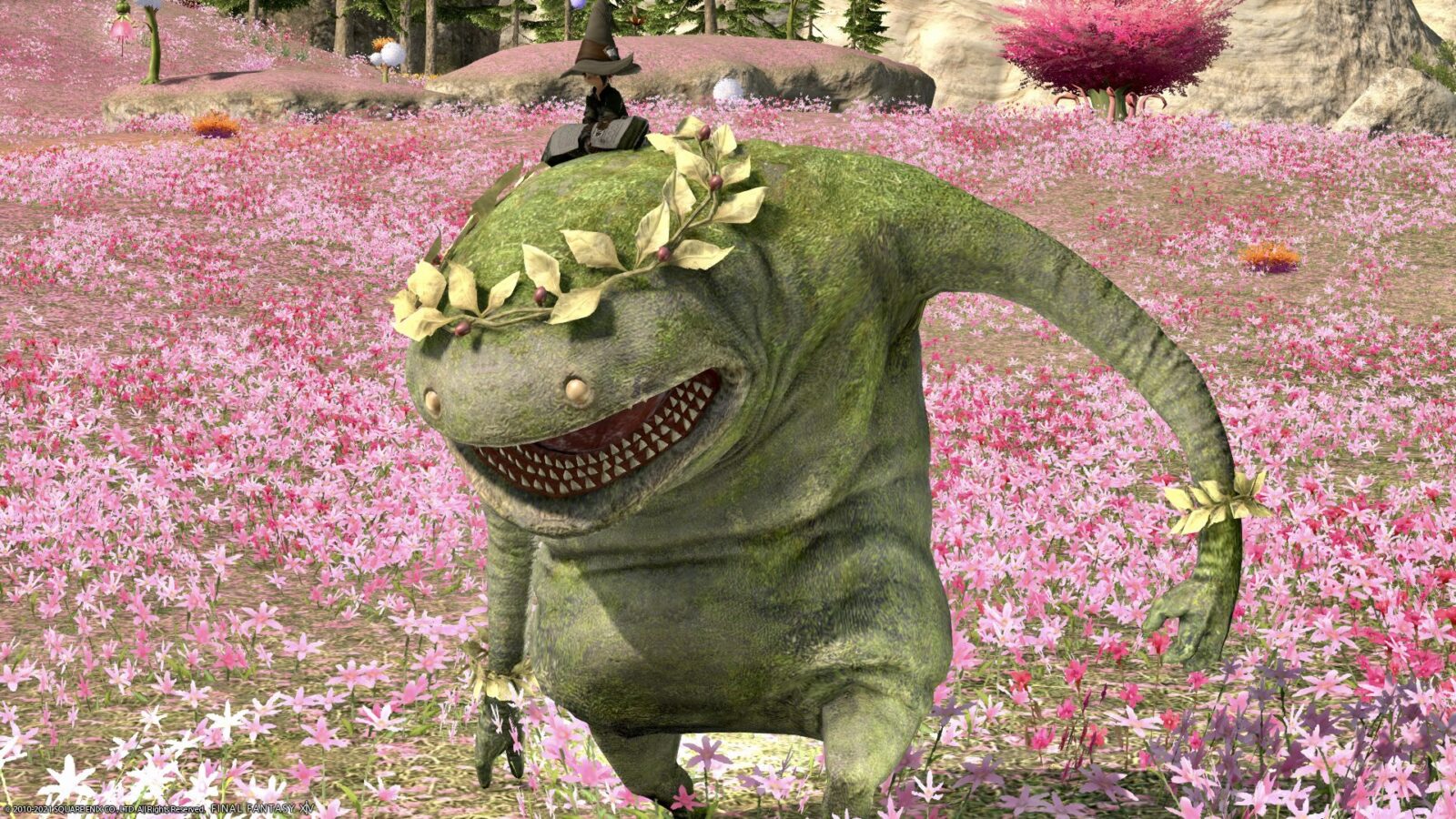 In addition, this mount "Laurel Goobbue" will be available for purchase when the Sylph Beast Tribe Quests is advanced to the final stage.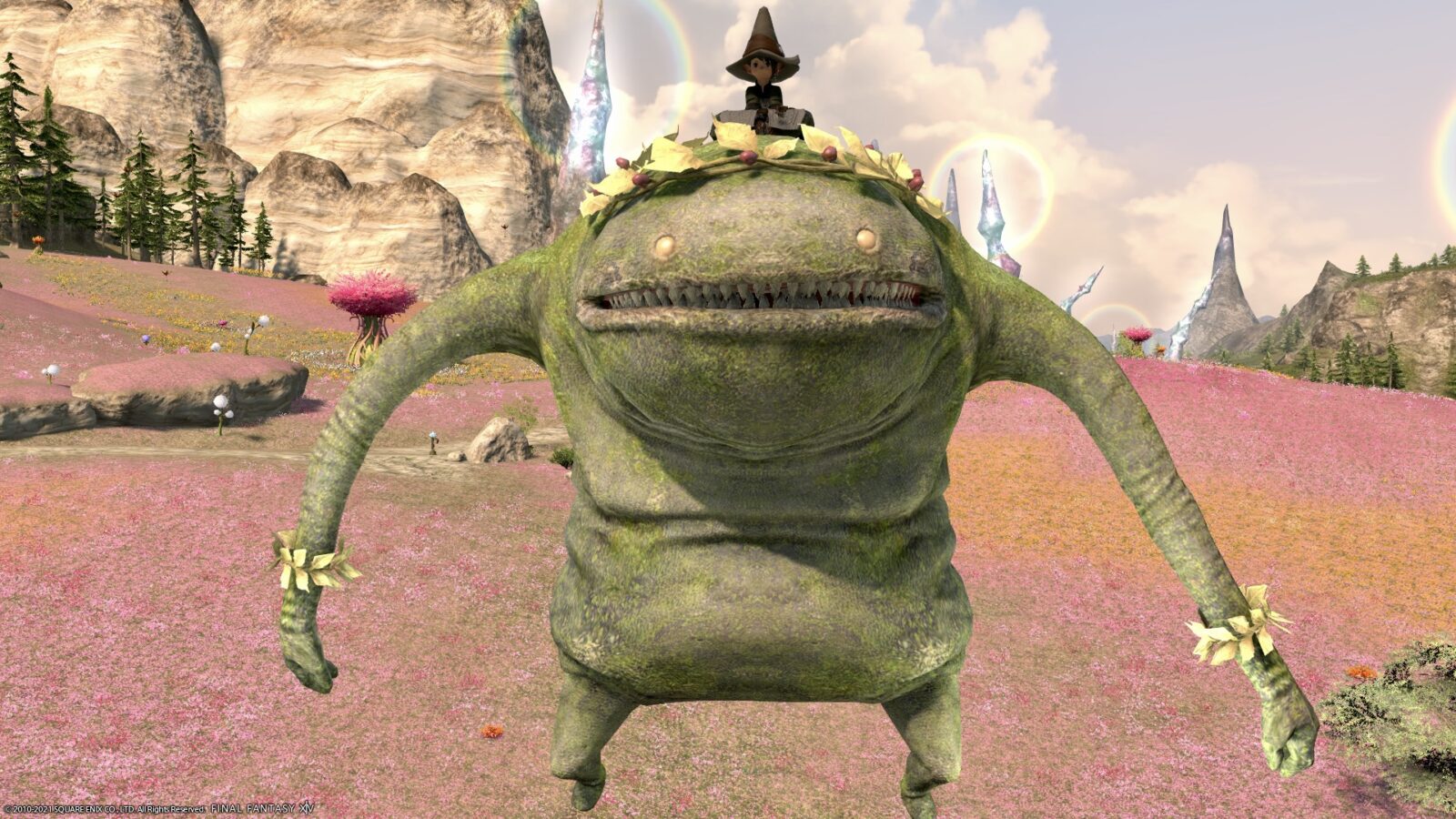 It's quite expensive at 120,000 gil, though.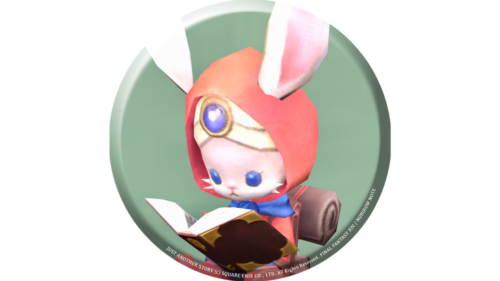 namingway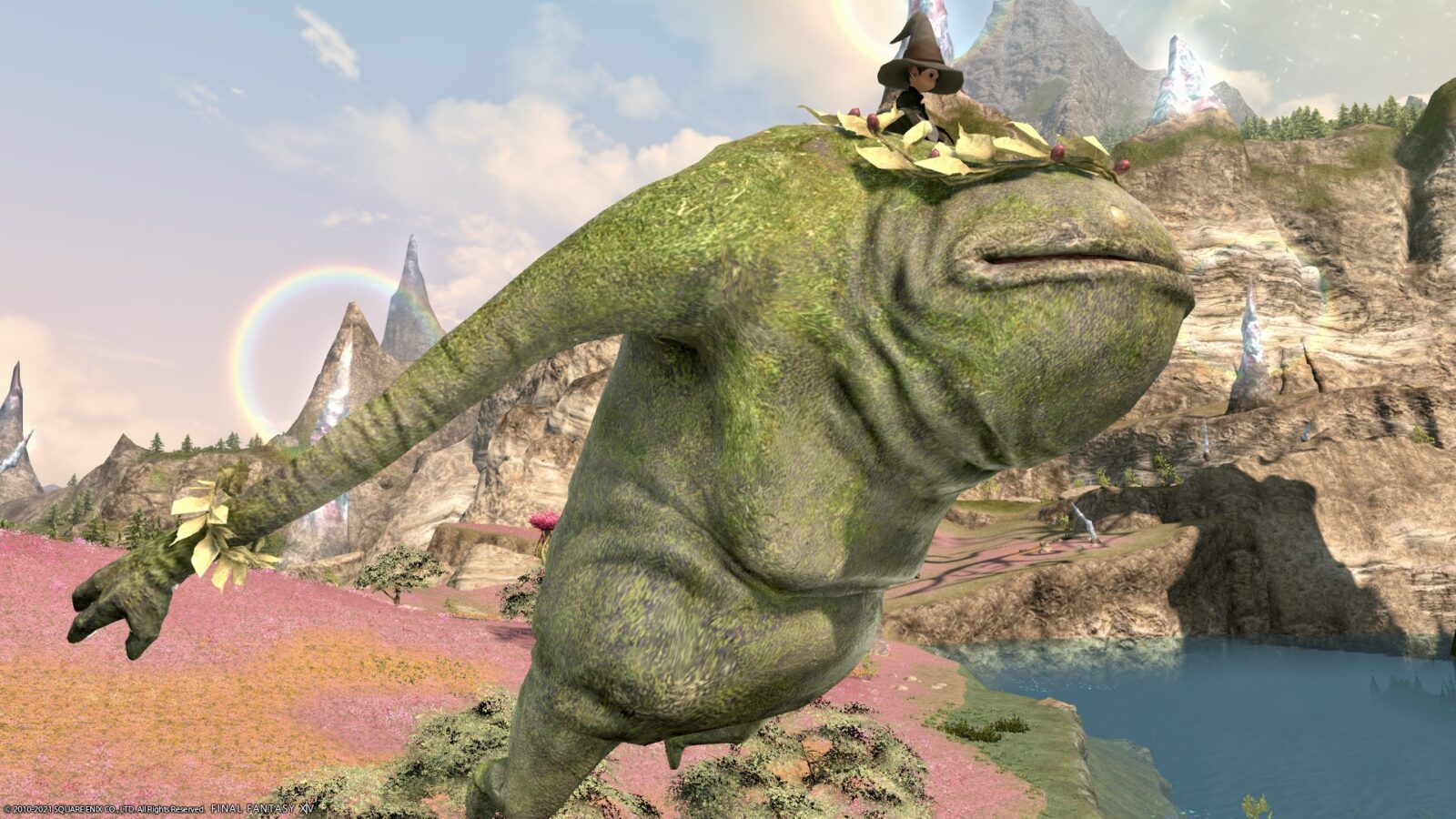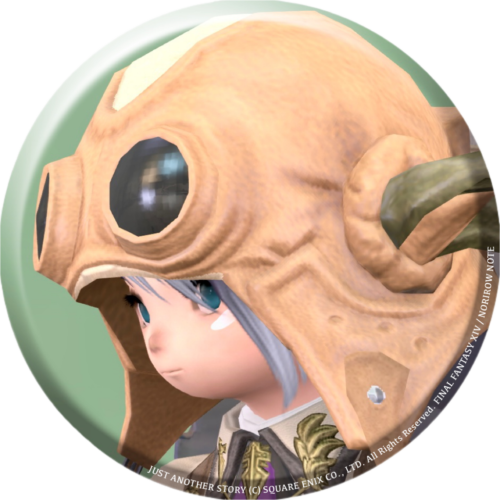 norirow
Well, but I'd be happy if the Sylphs were moisturized with it! !!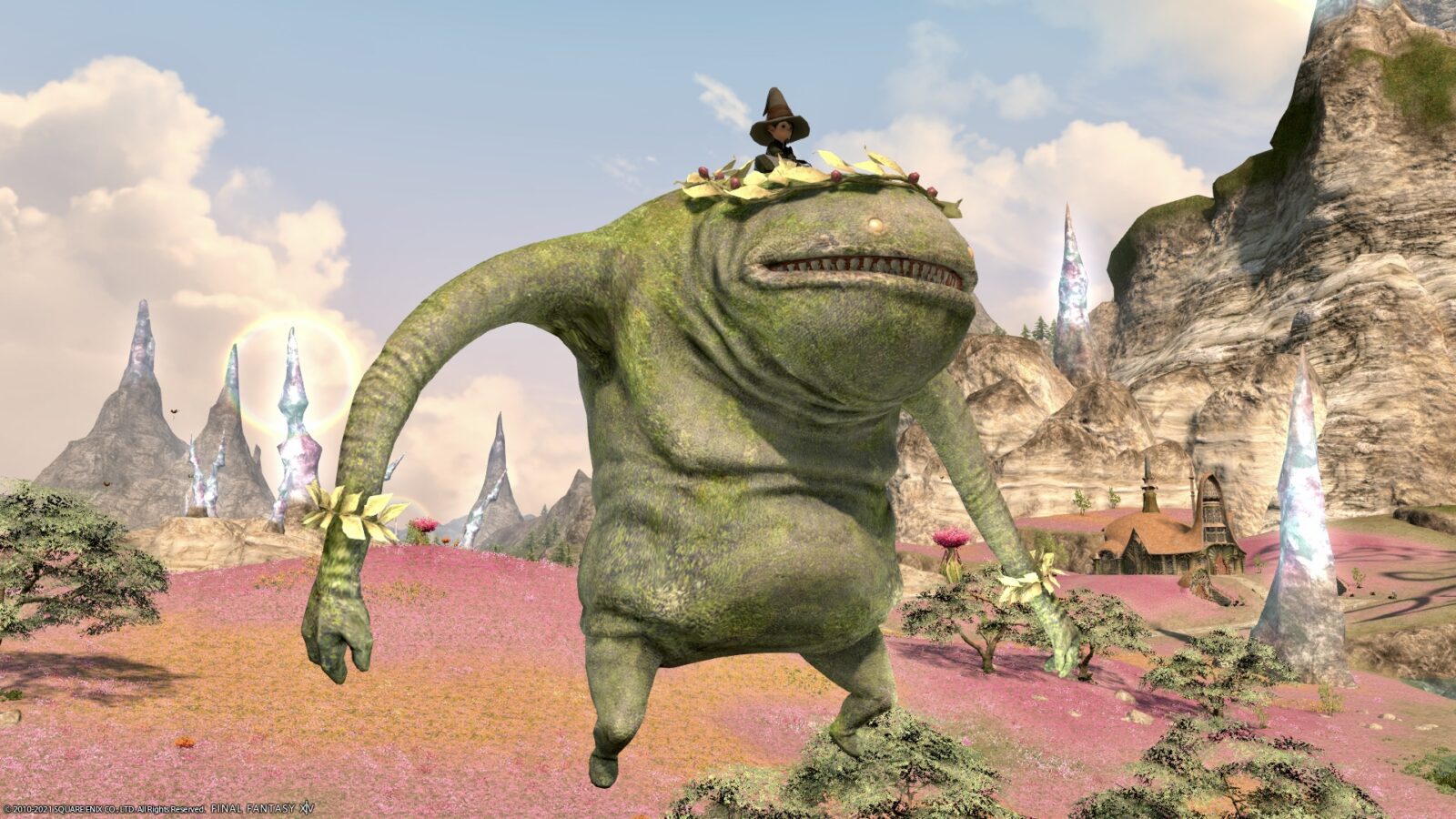 So, it was a record of the Sylph Beast Tribe Quests mount "Laurel Goobu".
▼ Check out the video to see how he moves and sneezes!
Related records