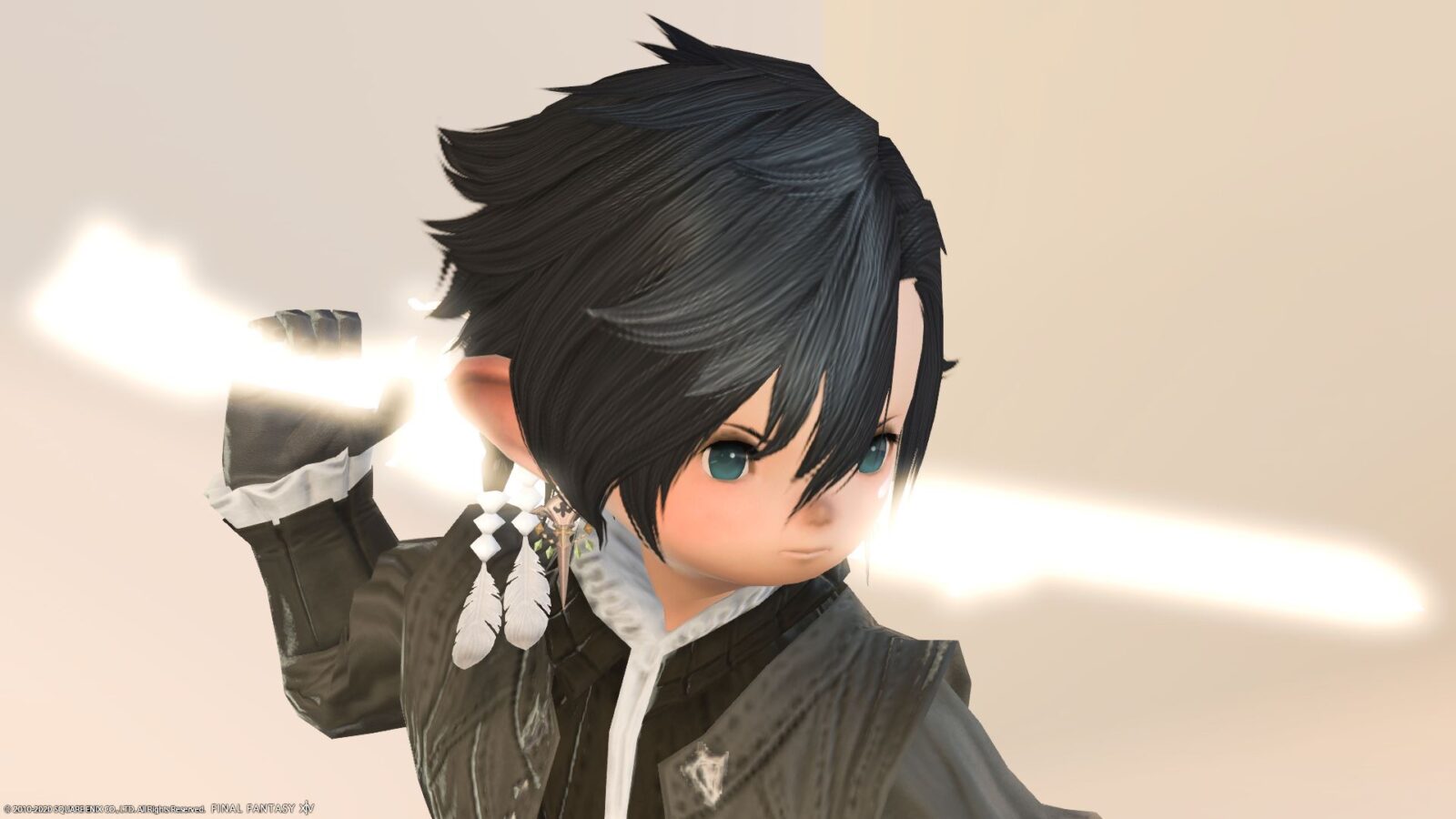 This is the shining Deep Dungeon (DD) Weapon of the Palace of the Dead "Padjali Gunblade"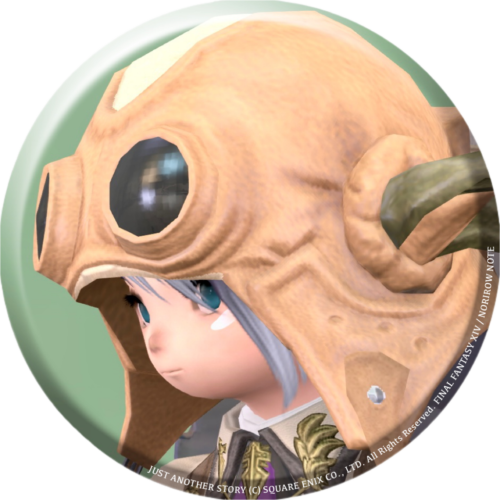 norirow
It's a dazzling gunblade that shines!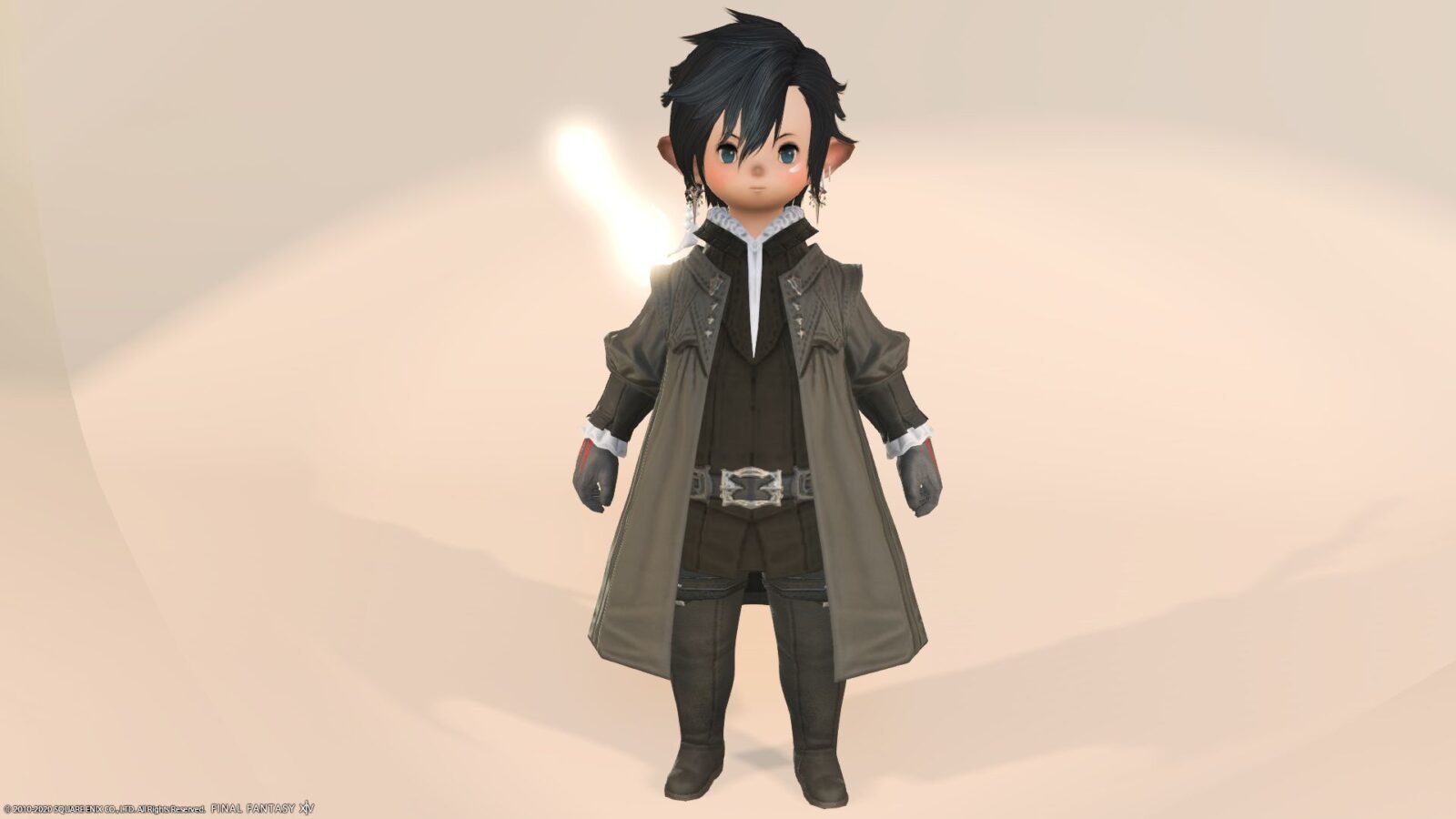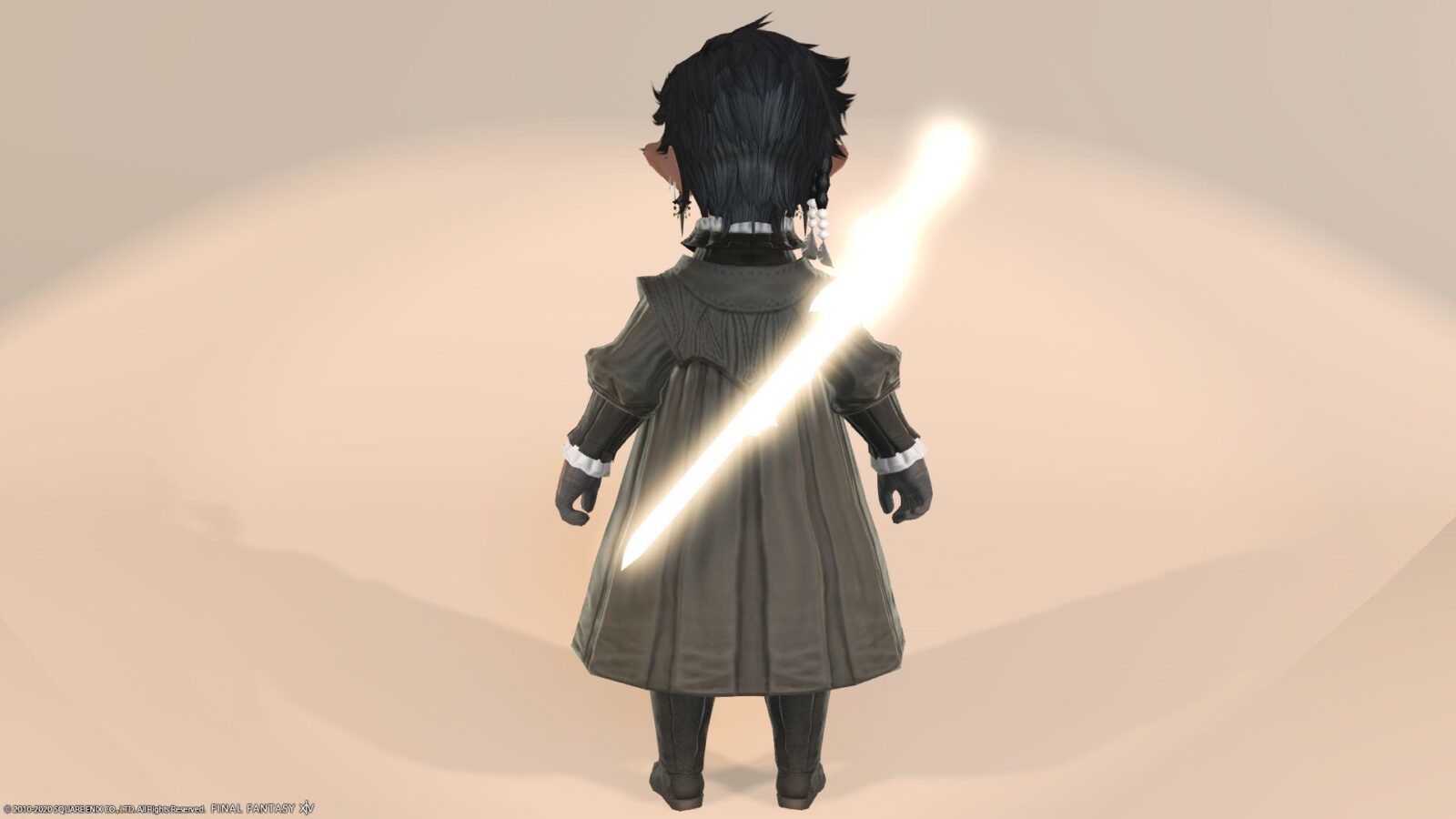 It's kind of dazzling and I'm not sure about the prototype, but maybe the original is "High Steel Gunblade".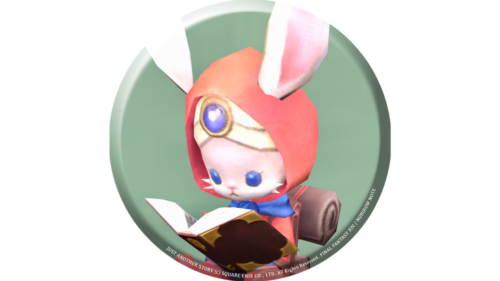 namingway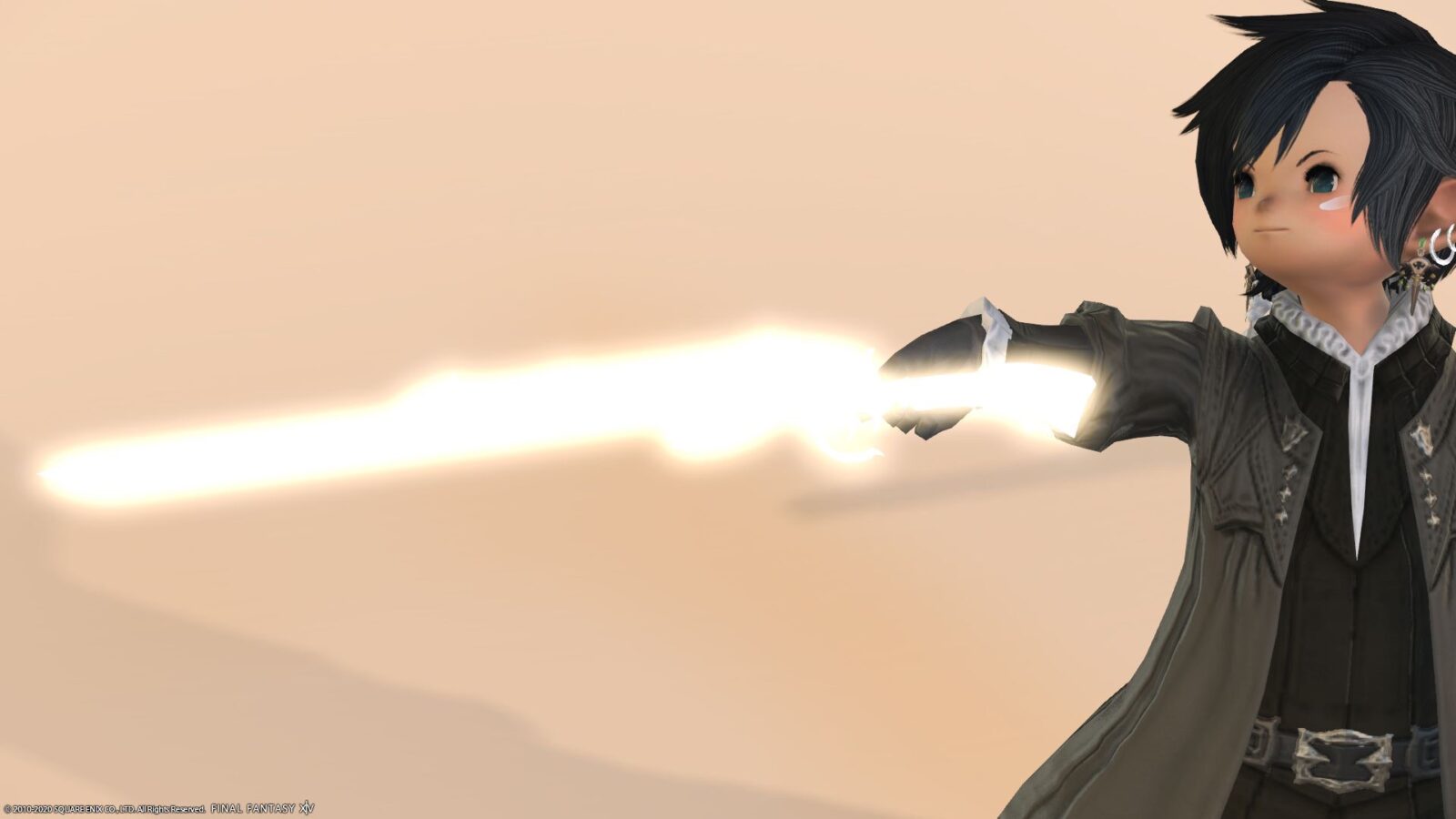 It shines even when you carry it on your back, so it has a considerable impact.
I don't know the shape, so it's more like a Bad boys carrying a glowing fluorescent light rather than a gun blade.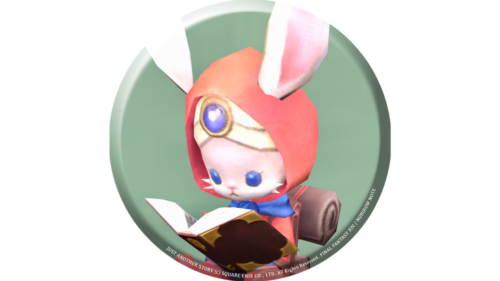 namingway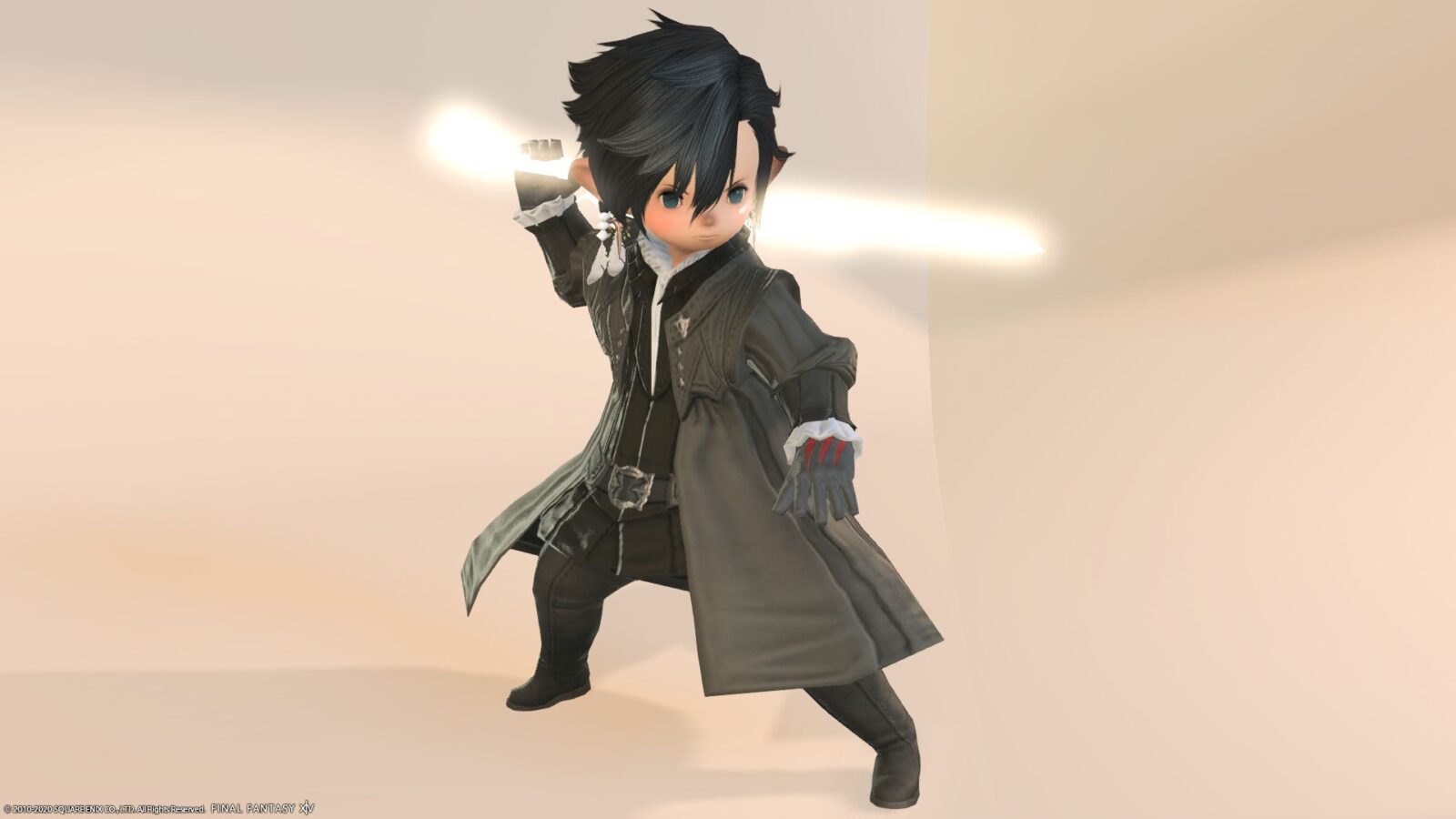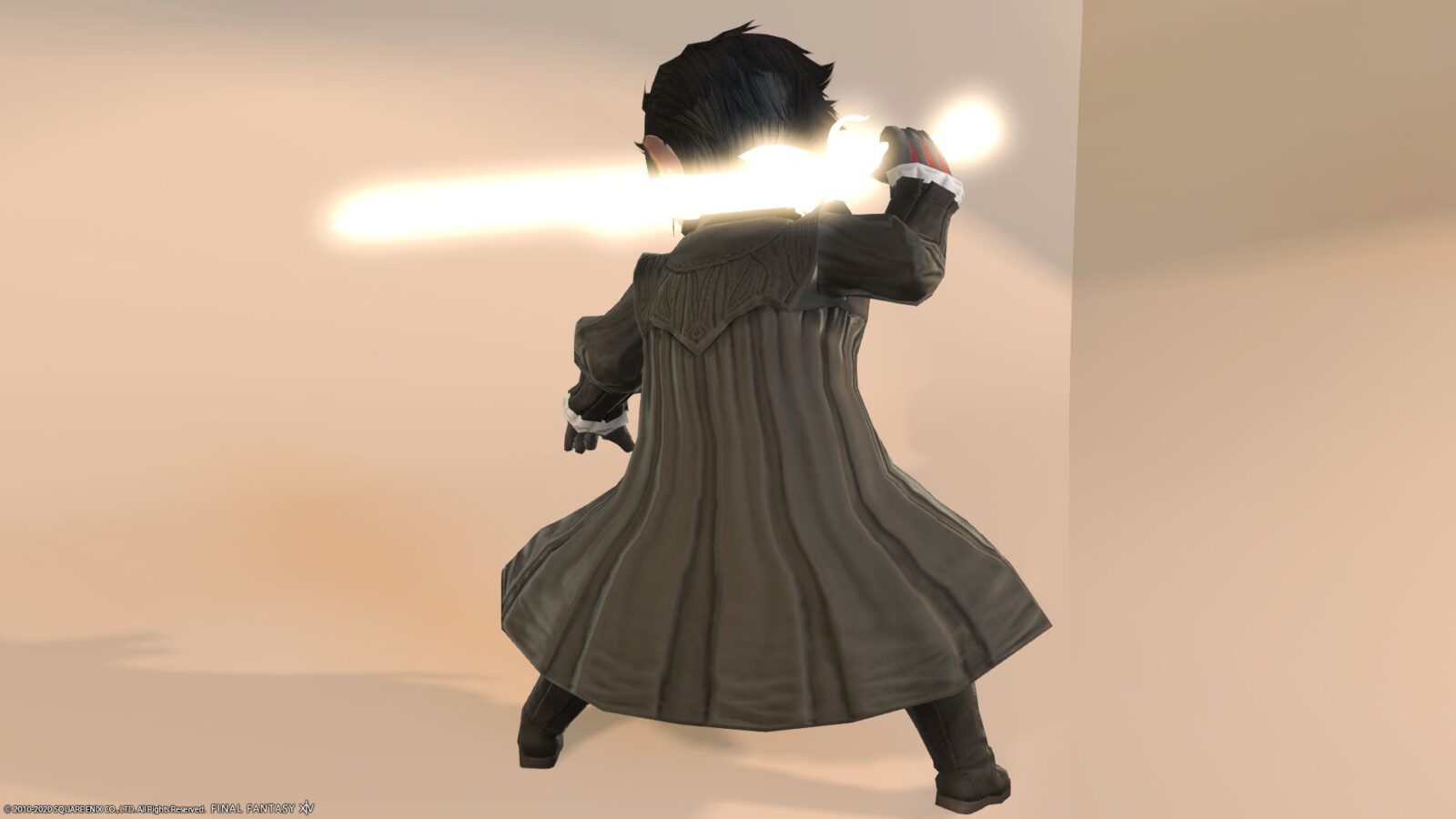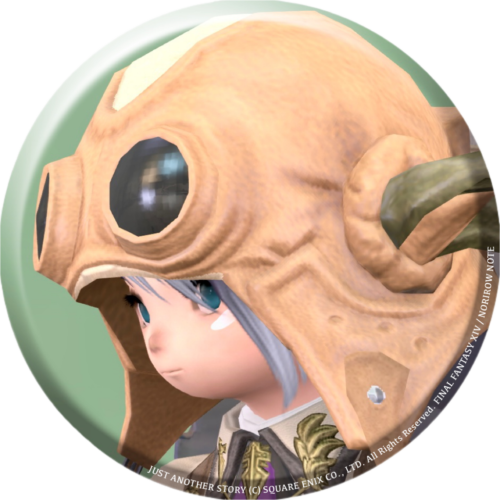 norirow
Bad boys carrying glowing fluorescent lights! ??
If you look closer, you can see that it is a gunblade.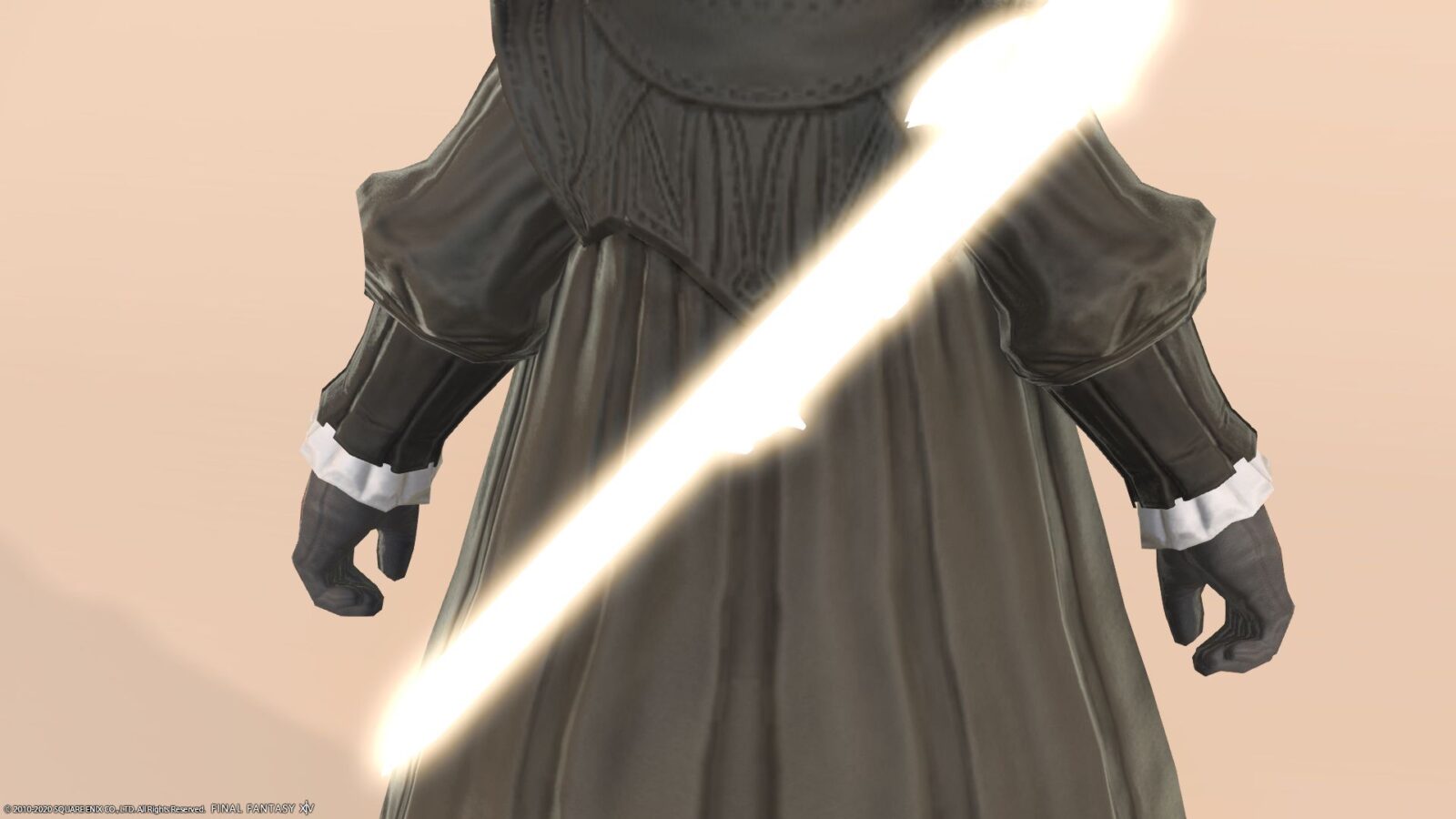 Since there is a trigger part, you can recognize it as a gun.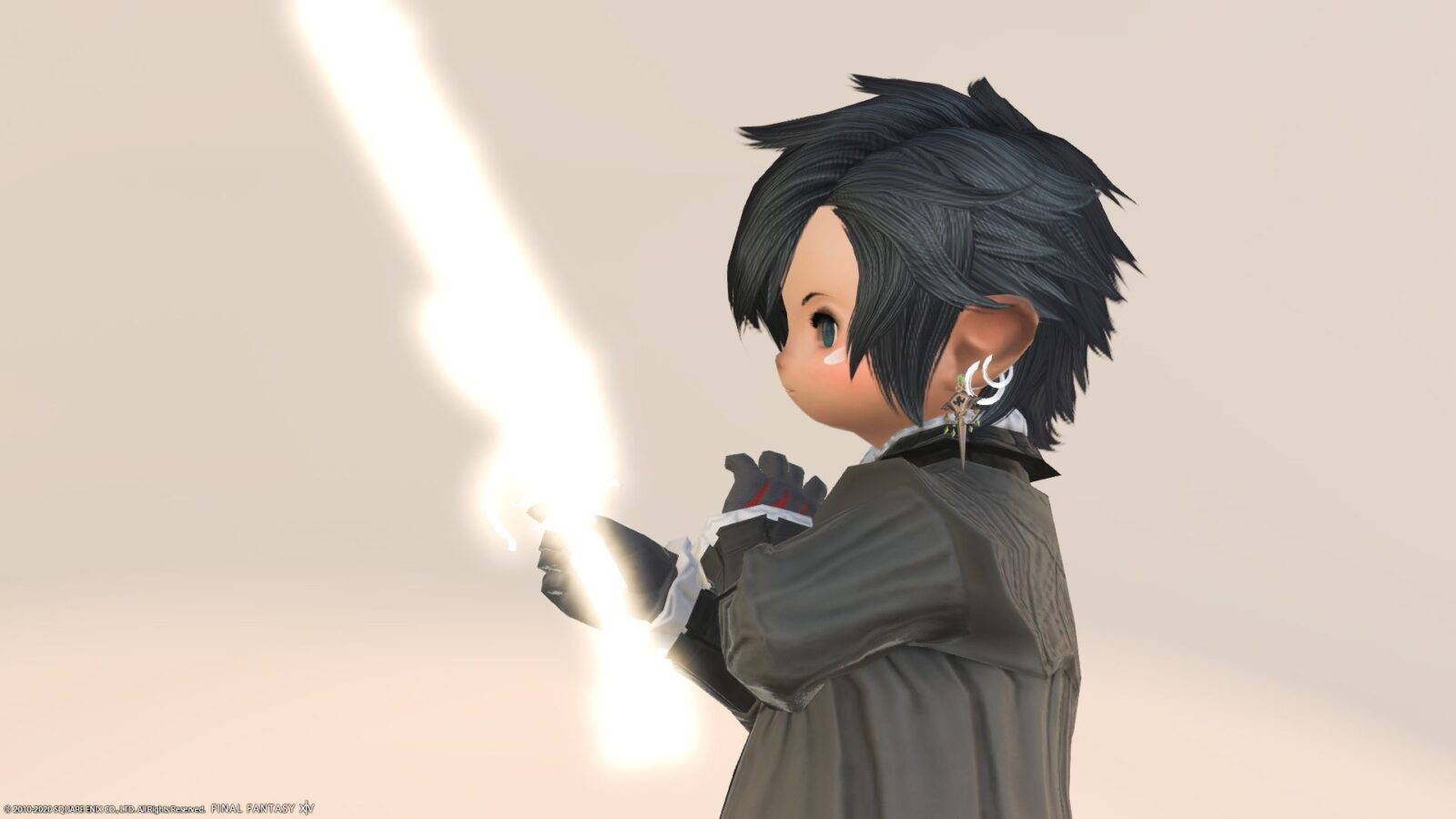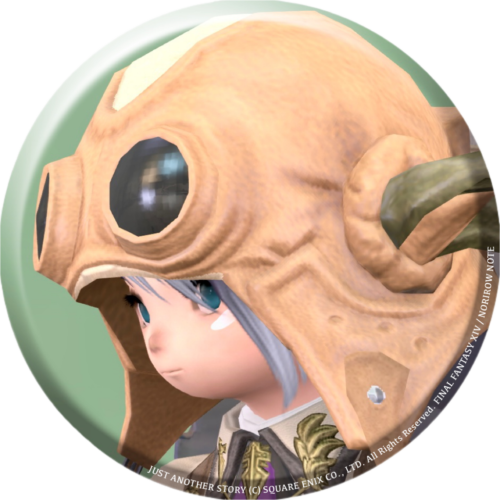 norirow
When viewed from a distance, it certainly looks like a glowing stick …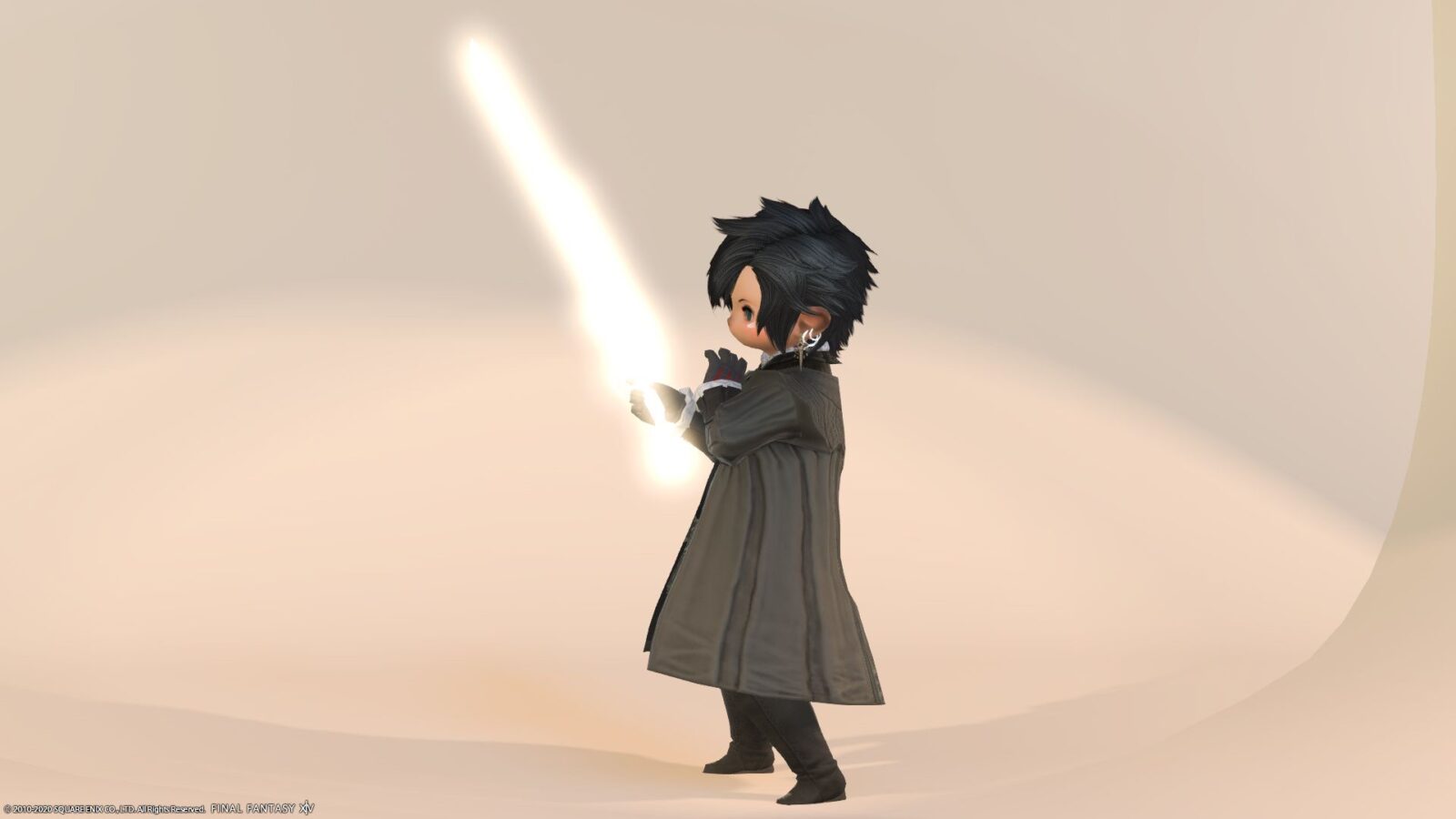 In order to bring out this Padjali gear from the DD, you need to obtain 3 Aetherpool Grip in exchange for the "strength value 30 points" in the DD.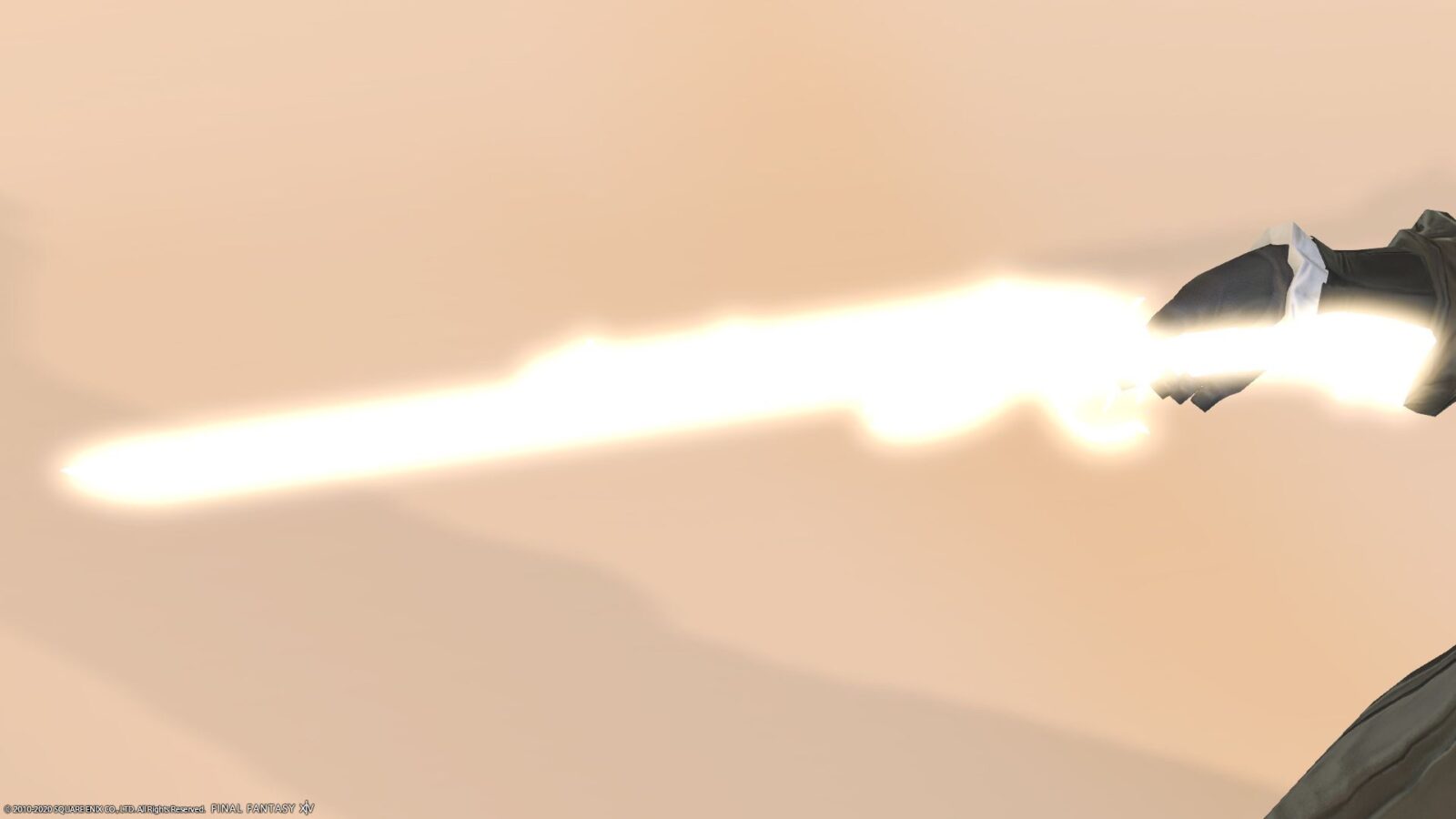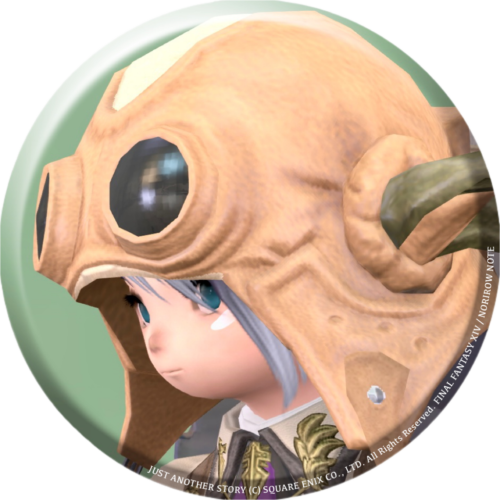 norirow
It is a valuable gem because it is a shining weapon that can be equipped from the early stage of the gun breaker (Lv60) !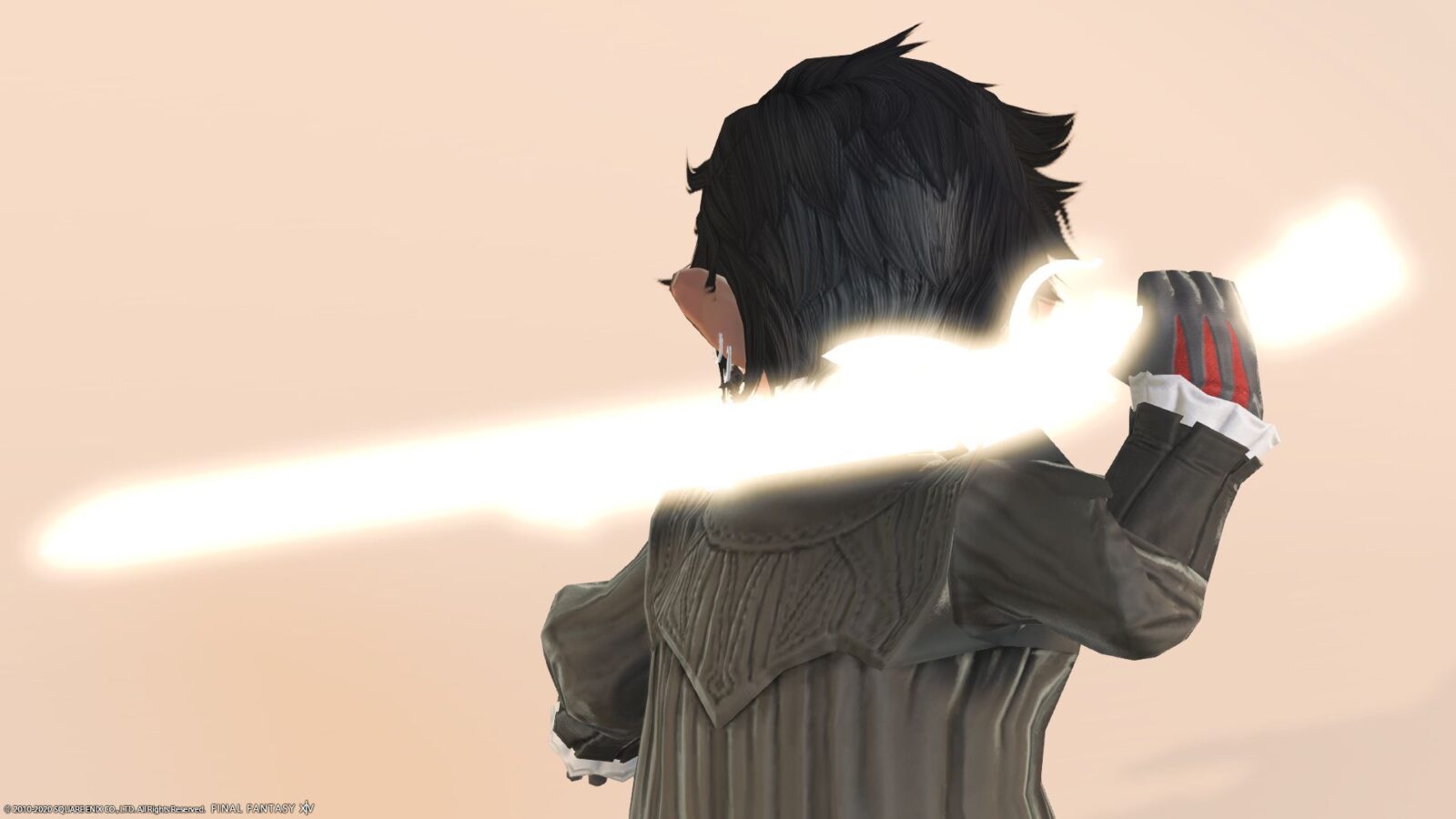 By the way, it was a record of the gun breaker weapon "Padjali Gunblade" that can be obtained at Deep Dungeon the Palace of the Dead.
▼ Please check the video to see how it shines !
Related records