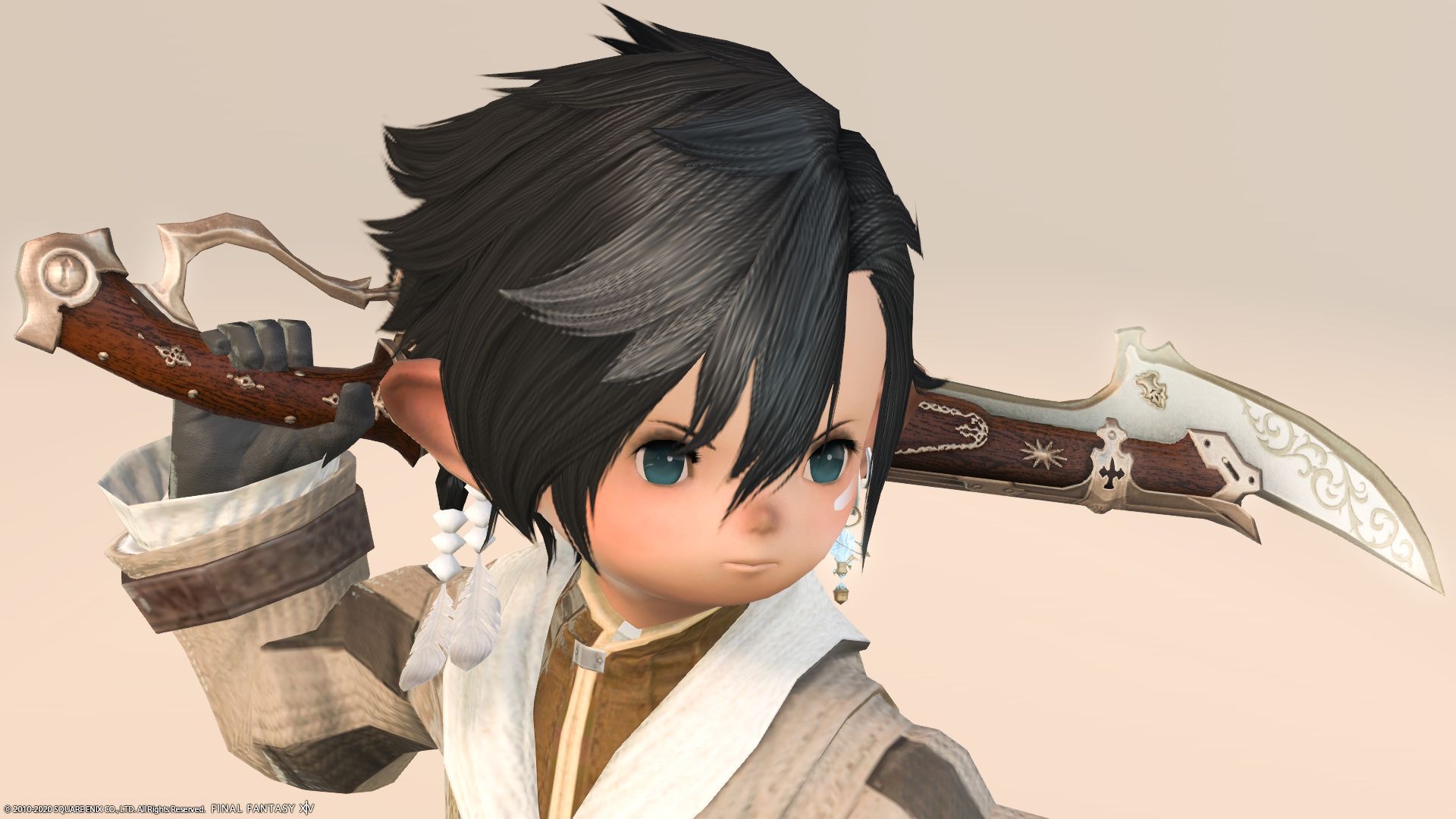 This is a very fashionable gunbreaker weapon with an antique design "Wakasa Shin"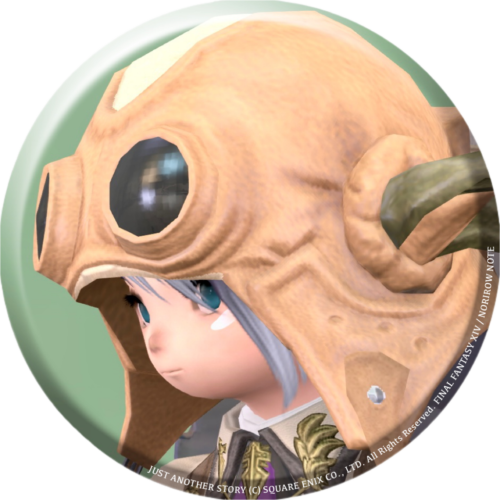 norirow
I fell in love with this very cute design at first sight.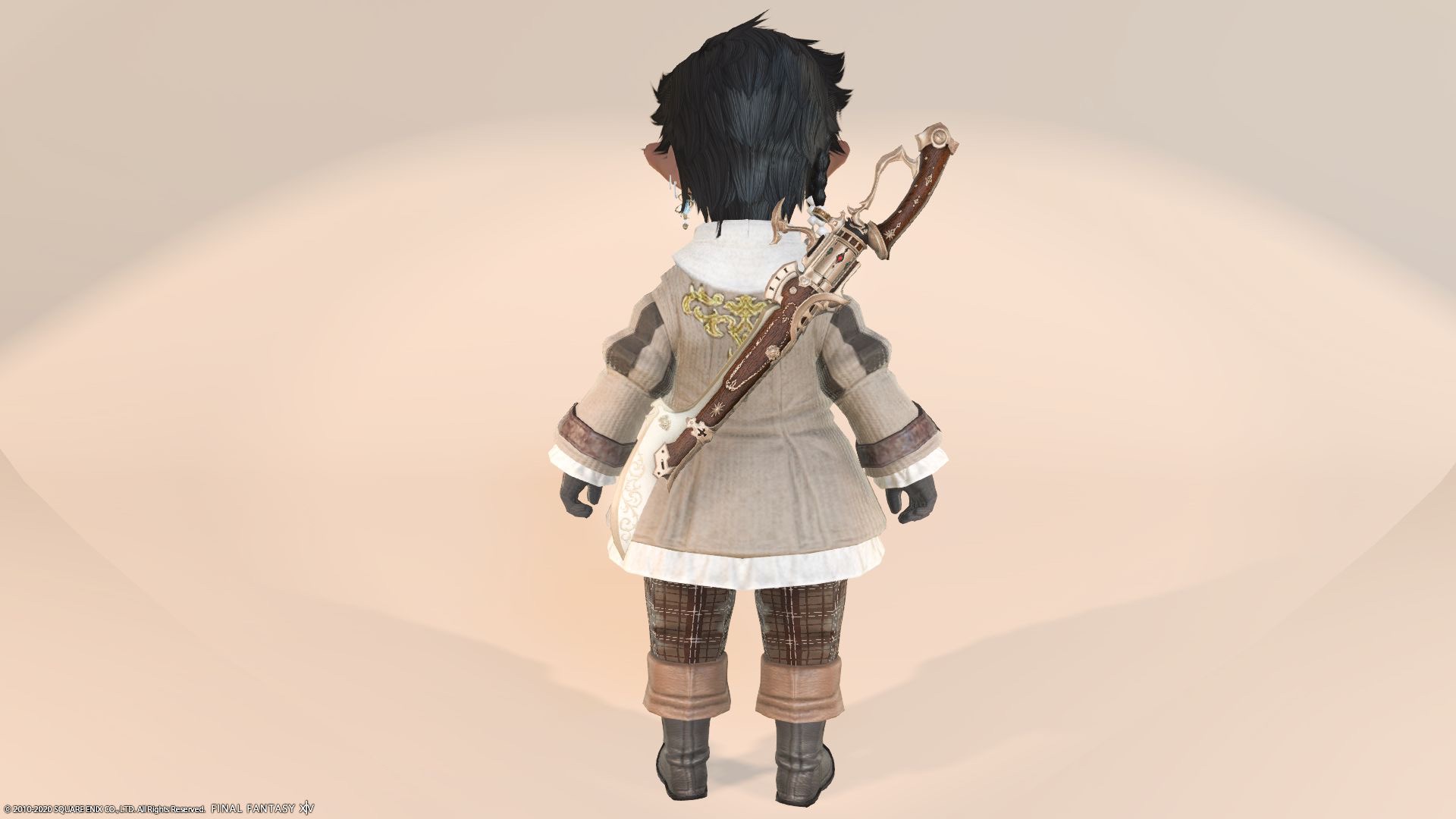 It is a cute design that is made of wood and has a cylinder.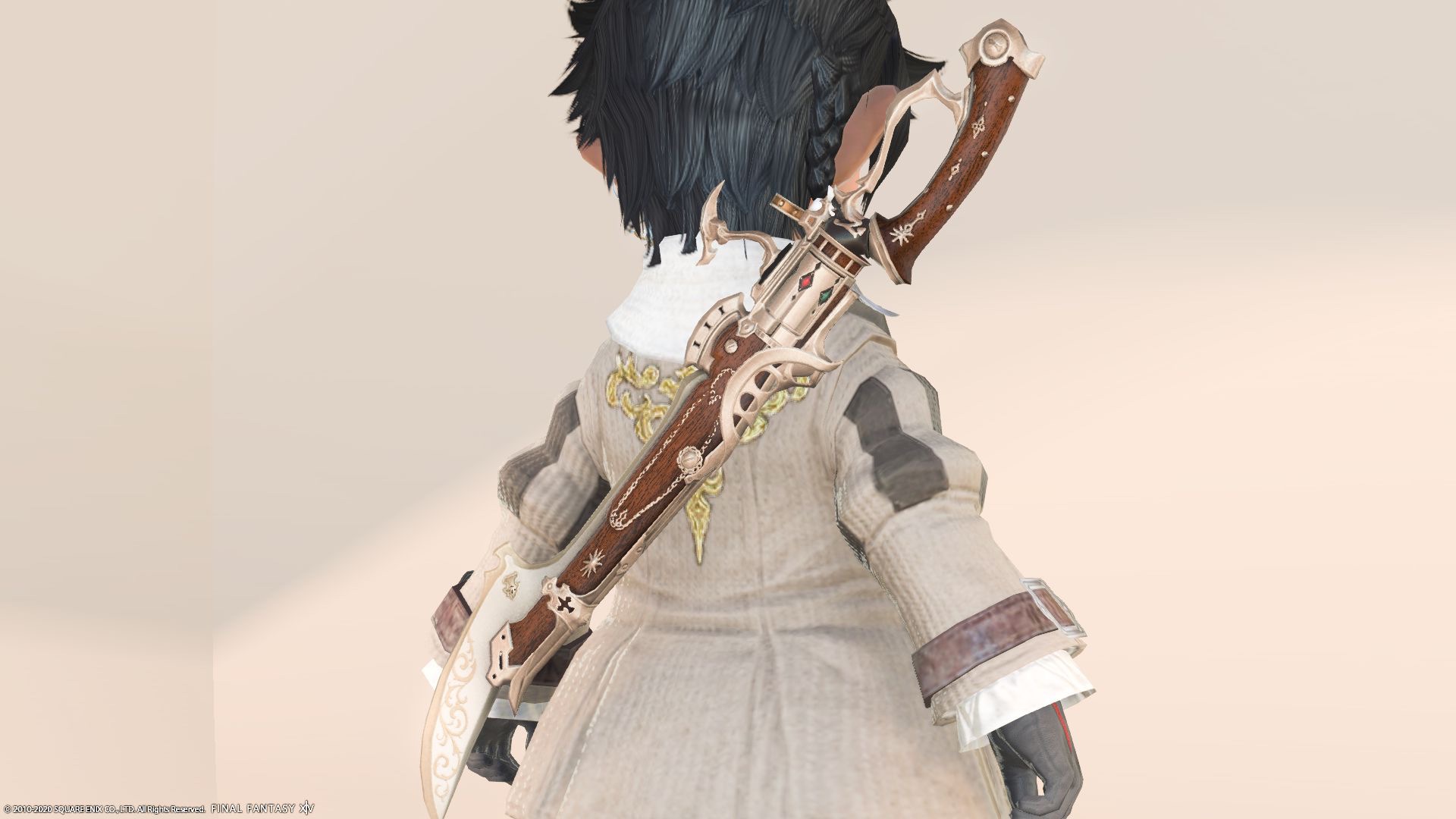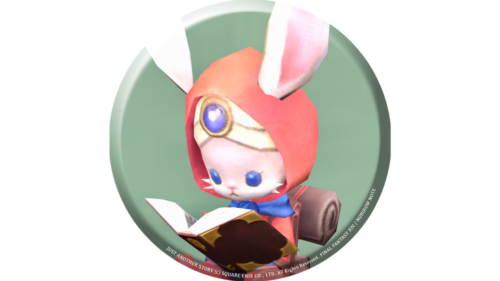 namingway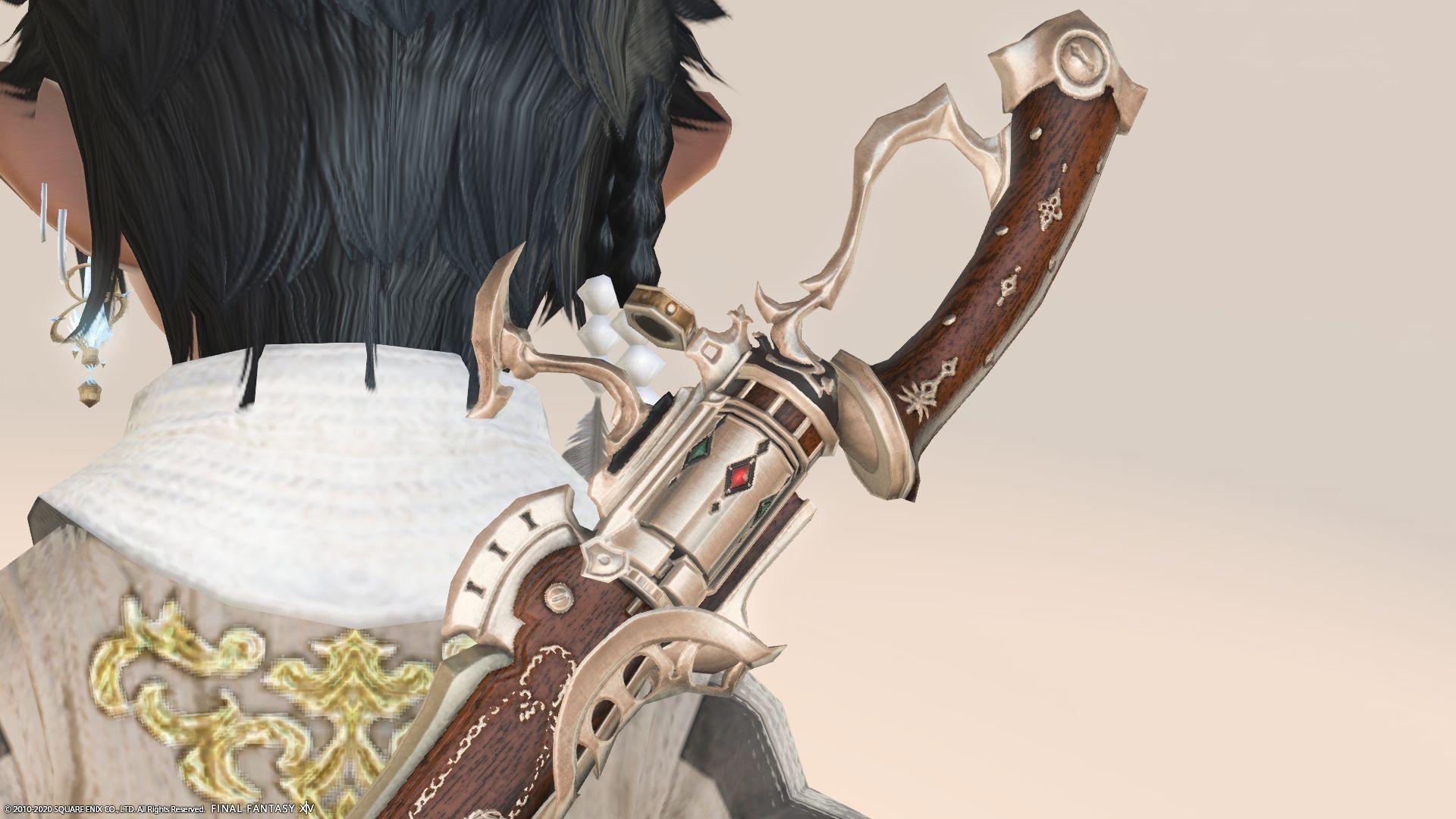 The cylinder is also very fashionable with red and green stones embedded in it. The barrel is also decorated in various ways and is cute, and the design of the cutting edge is also elaborate.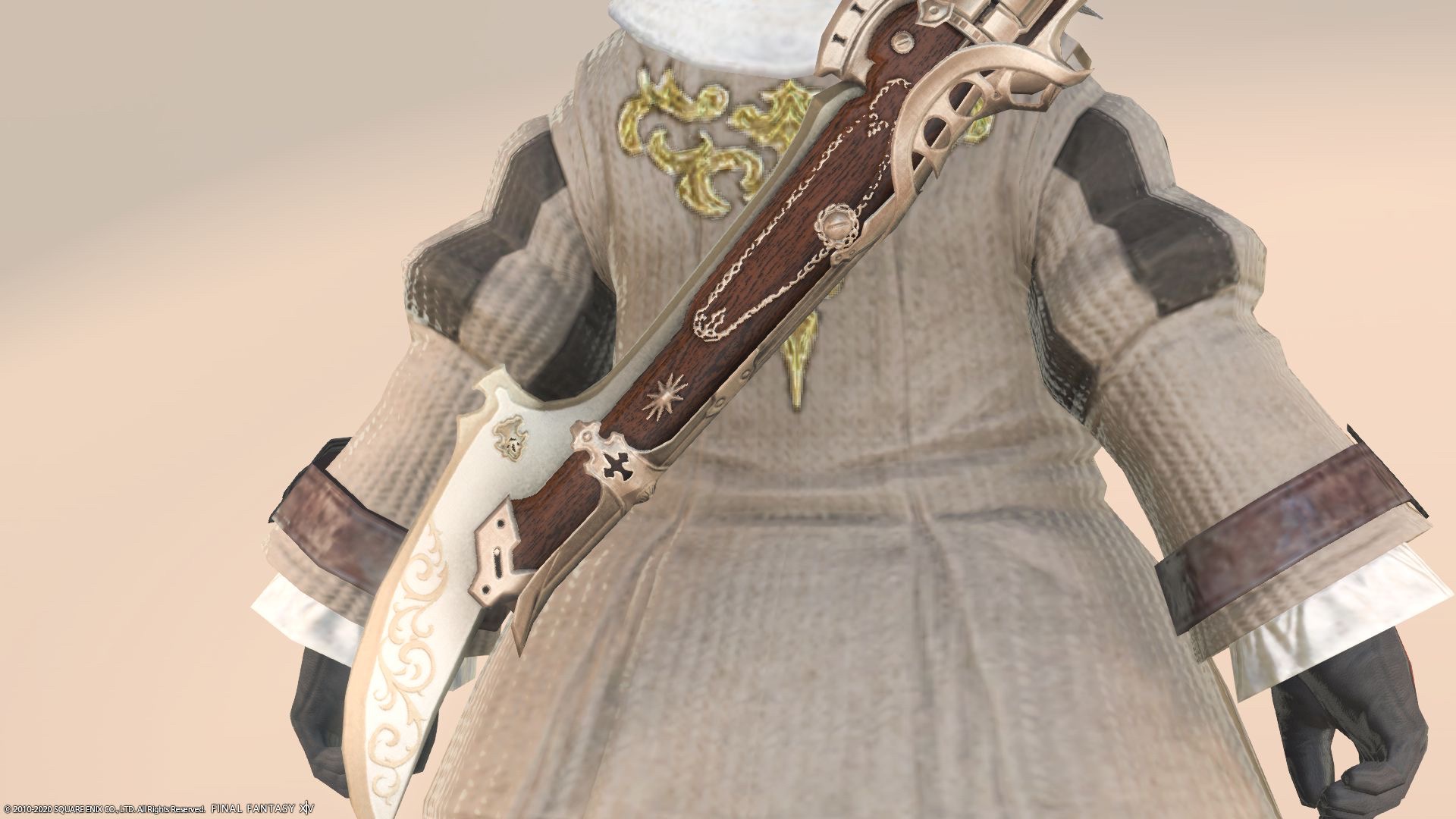 It's okay to be very fashionable and cute, but why does this weapon "Wakasa Shin" have a Japanese-style name …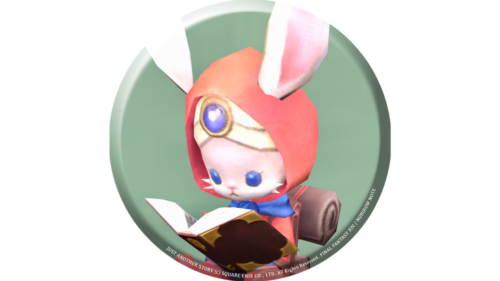 namingway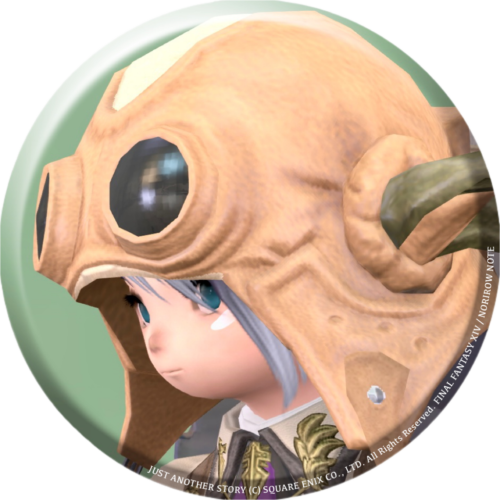 norirow
Uh, yeah … I don't think it's a Japanese design, but maybe it's a motif.
Wakasa (Wakasa, May 15, 1527-unknown year of death) is a woman from the Warring States period in Japan. Tanegashima's swordsmith Yaita Kinbei Kiyosada's daughter. It is said that when the guns were introduced in 1543, they married a Portuguese and contributed to the domestic production of Kinbei's guns.

Wikipedia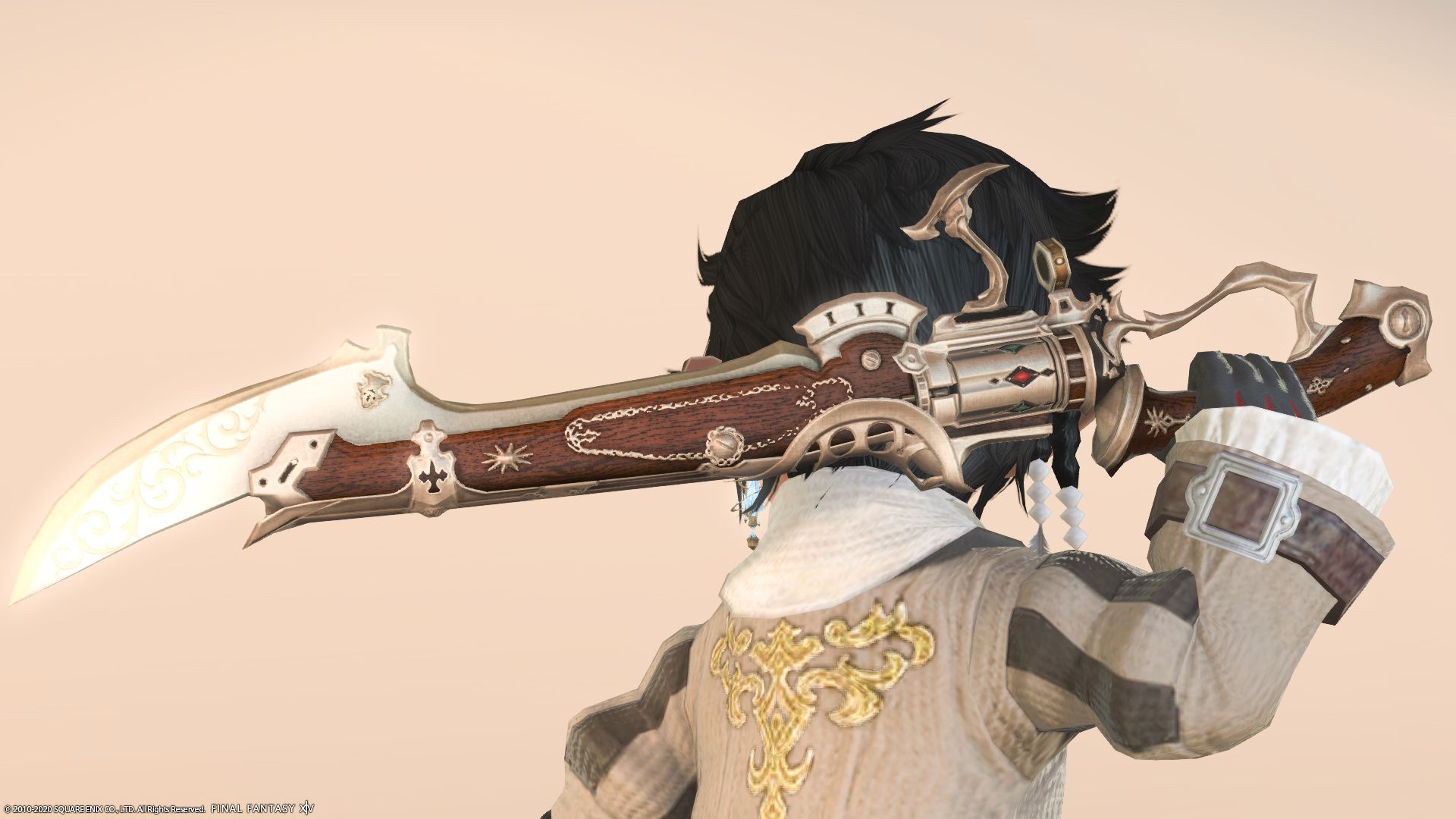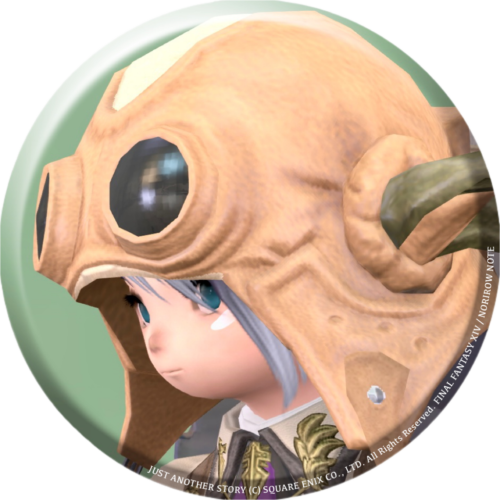 norirow
I see, it was a design from Europe, I understand.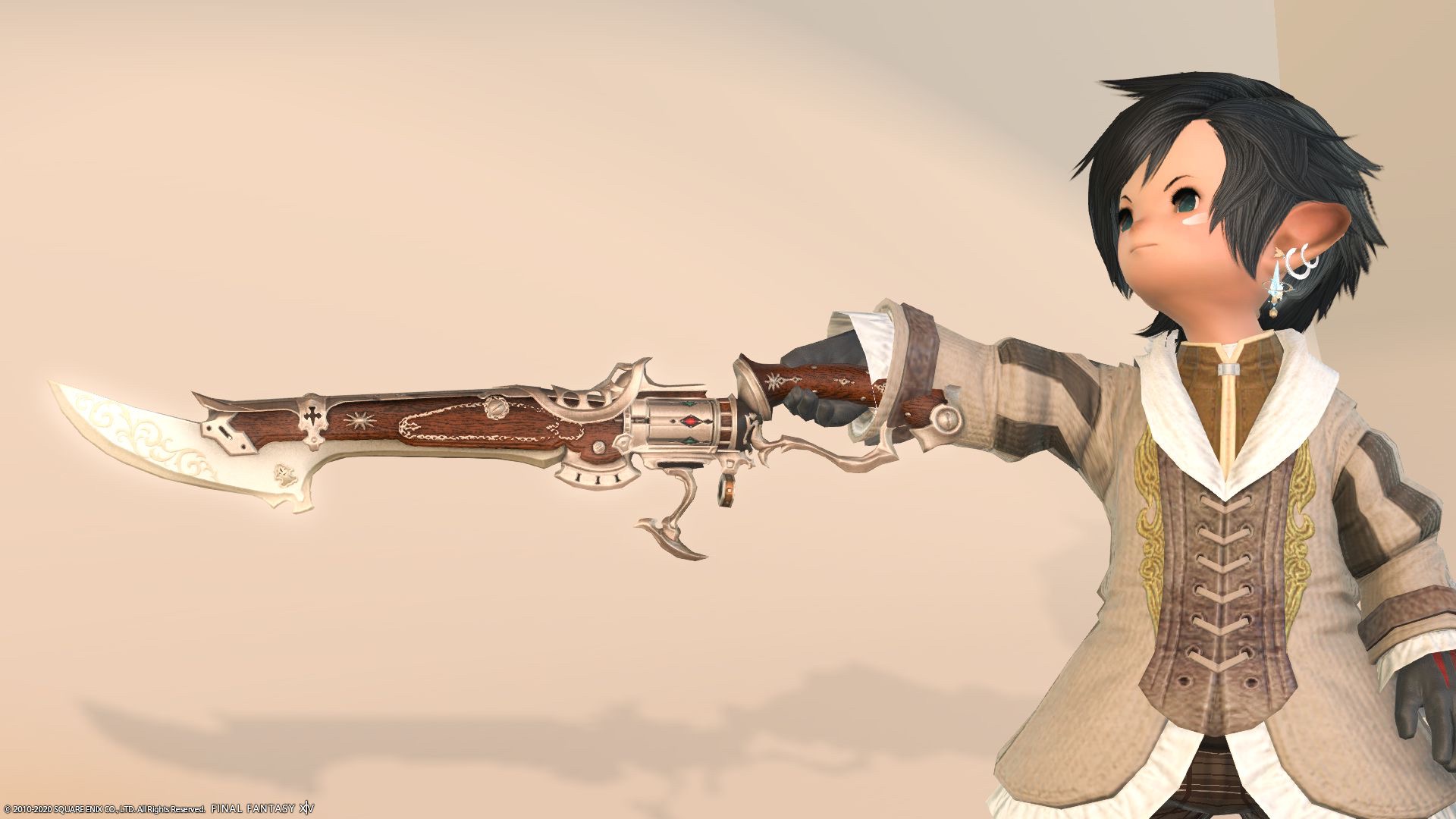 No, Norirow-san, this doesn't have a muzzle … What is a gunblade anymore …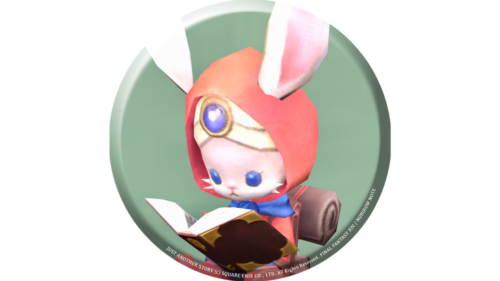 namingway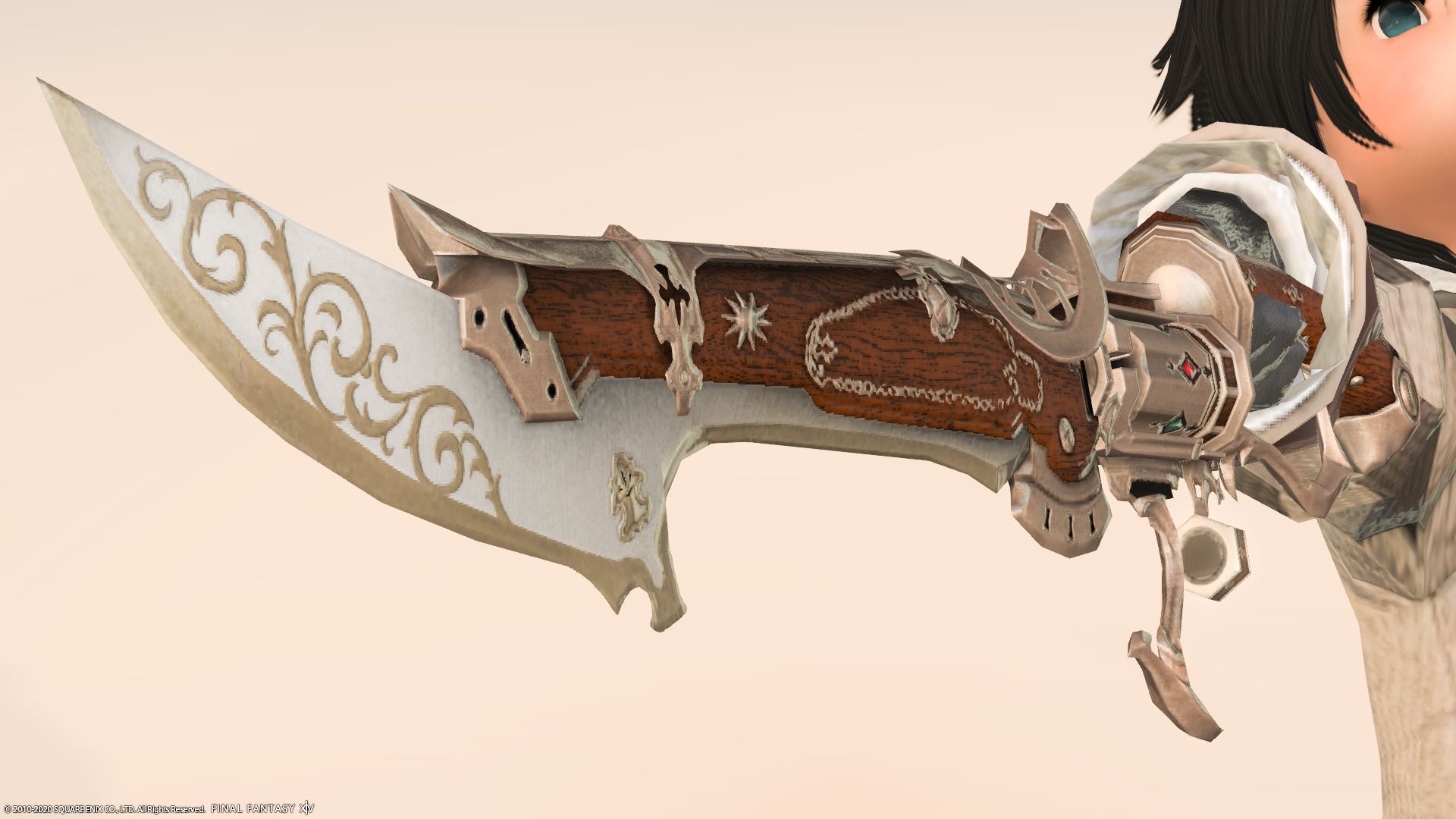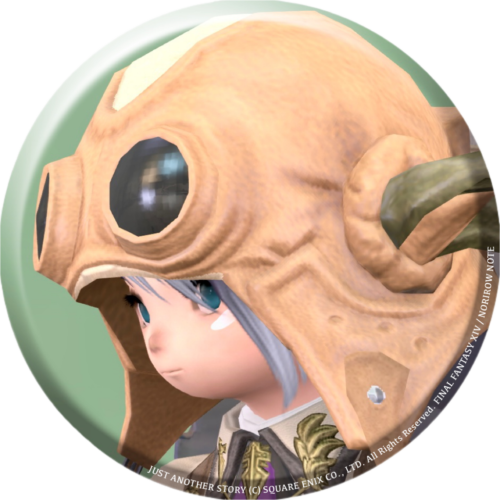 norirow
Since the gunbreaker only fights while using the magical power stored in the cylinder, maybe the gunblade does not need a muzzle?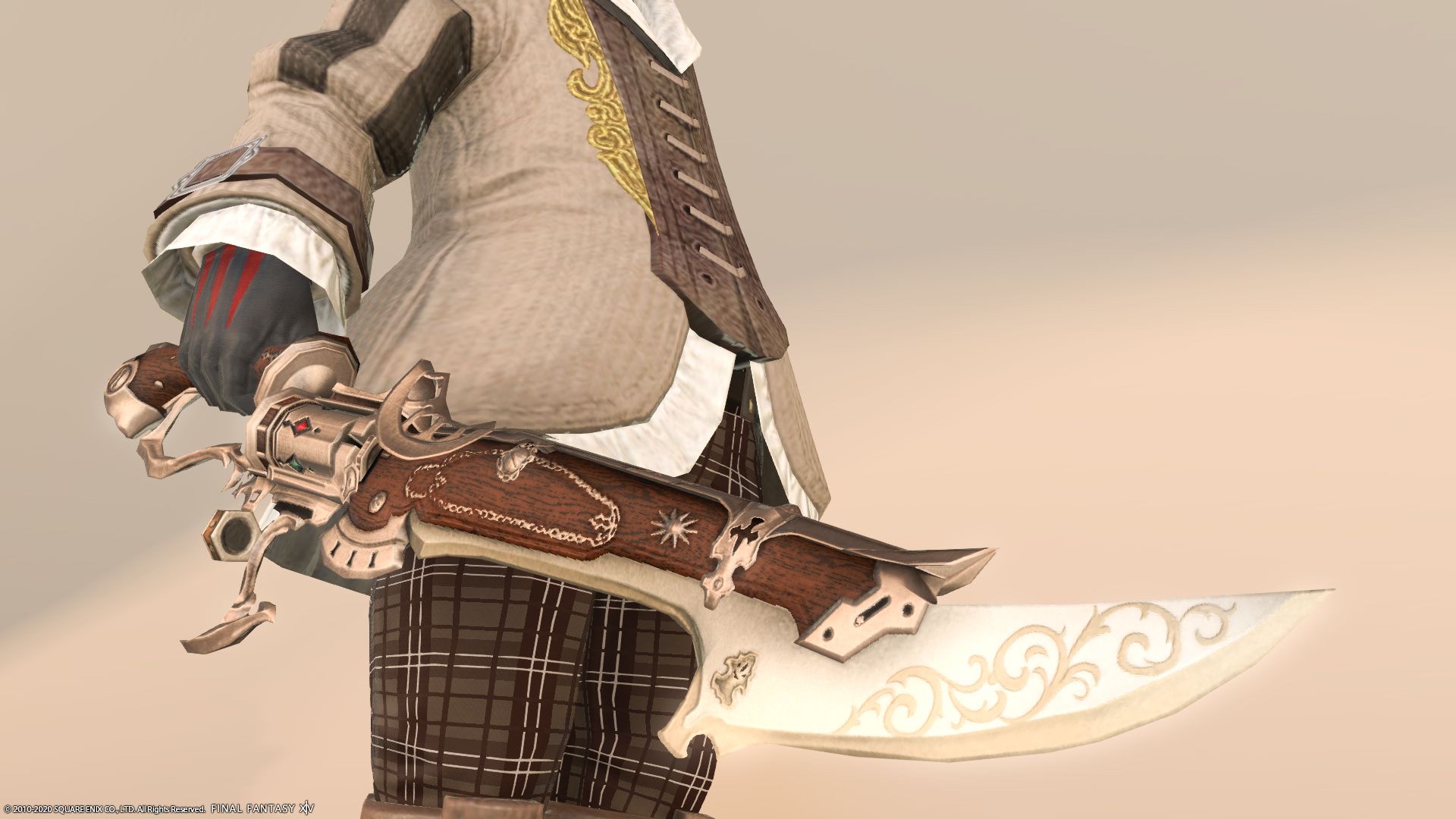 In addition, this "Wakasa Shin" can be obtained at the Doma Castle.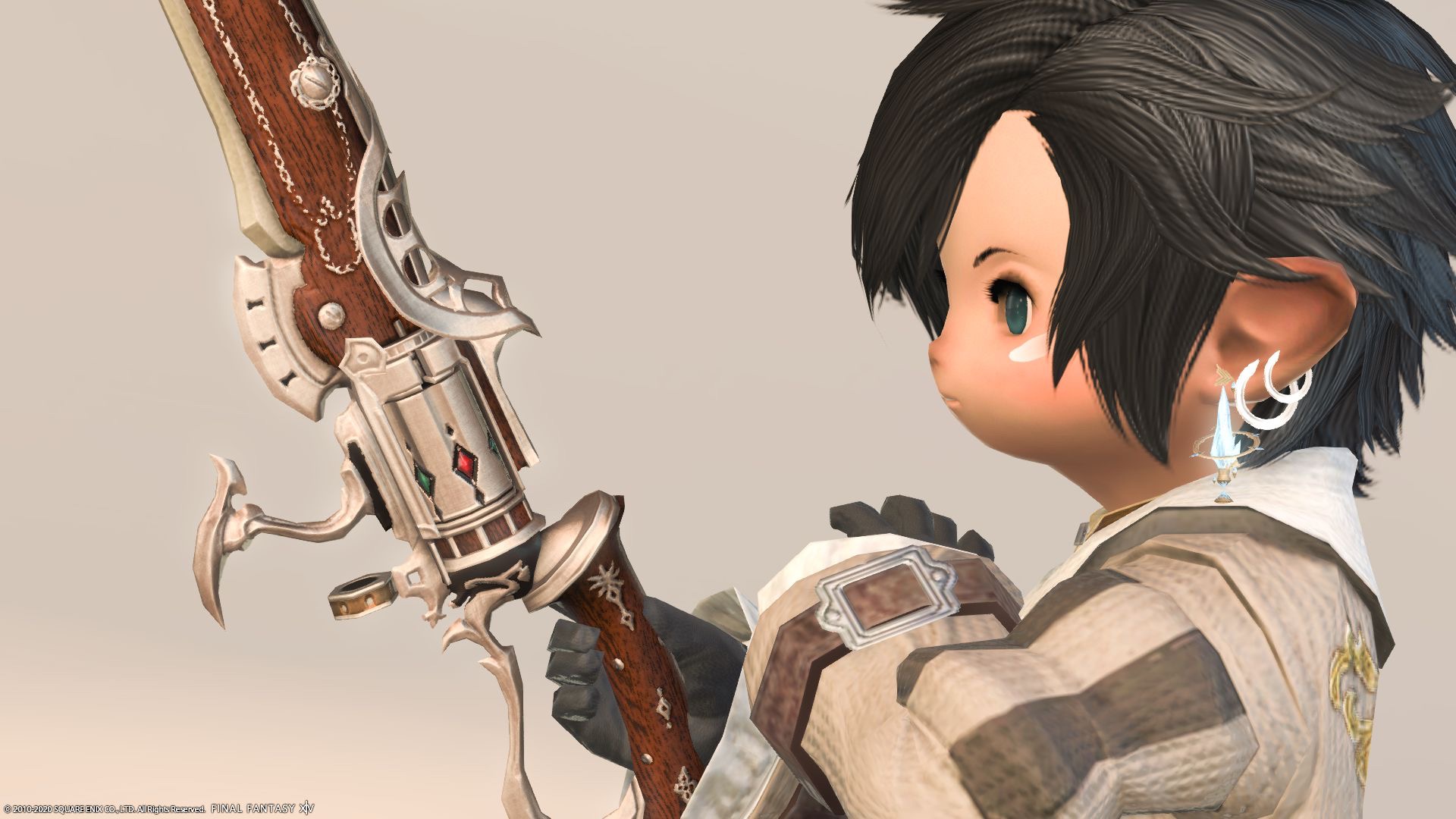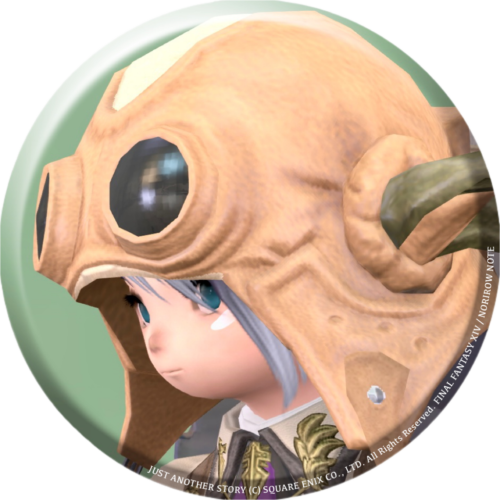 norirow
It is a favorite gunblade with a very fashionable and cute design.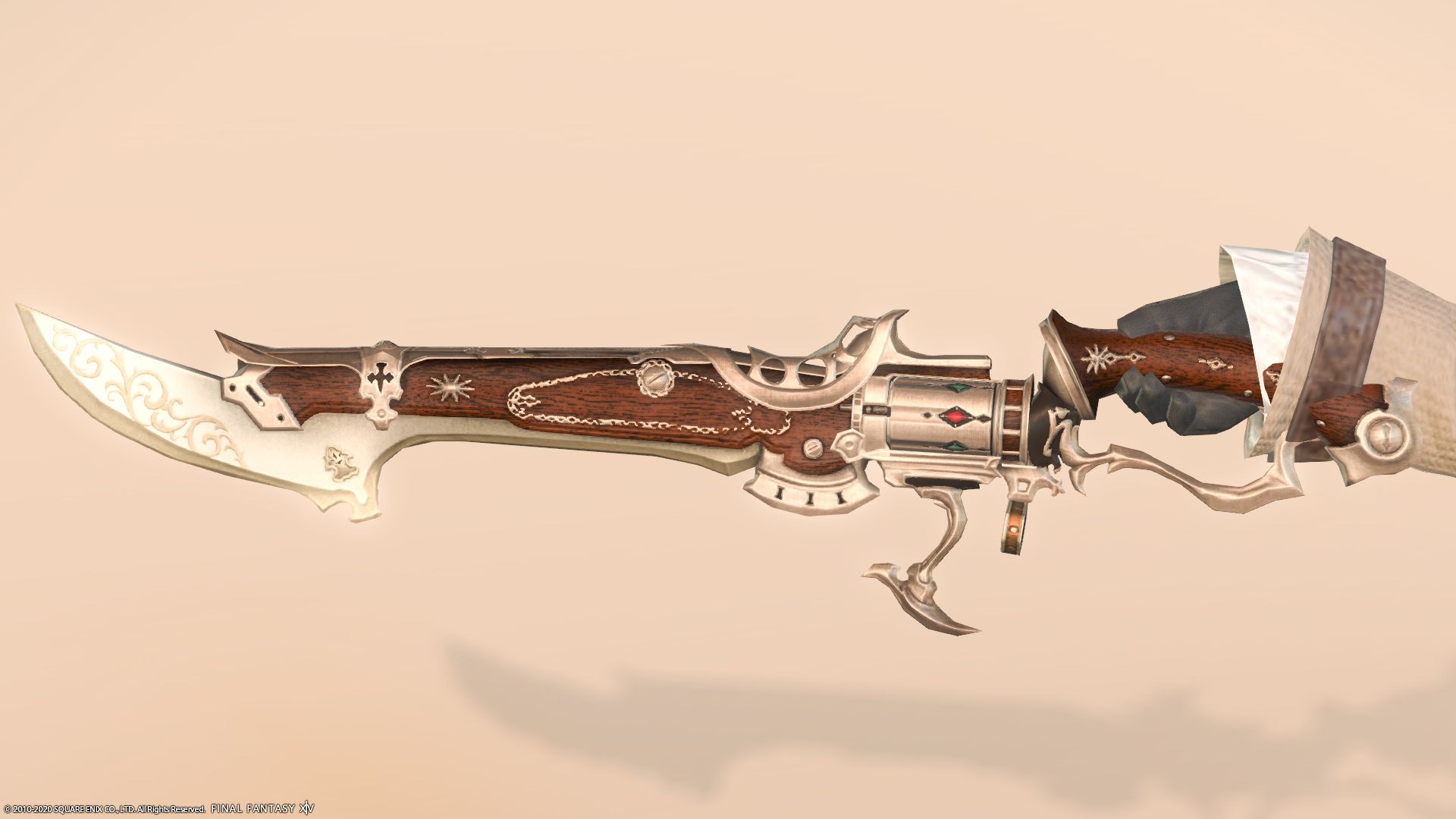 So, it was a record of the fashionable wooden gun blade "Wakasa Shin".
▼ Please check the design in the video !
Related records
Various weapons in Doma Castle