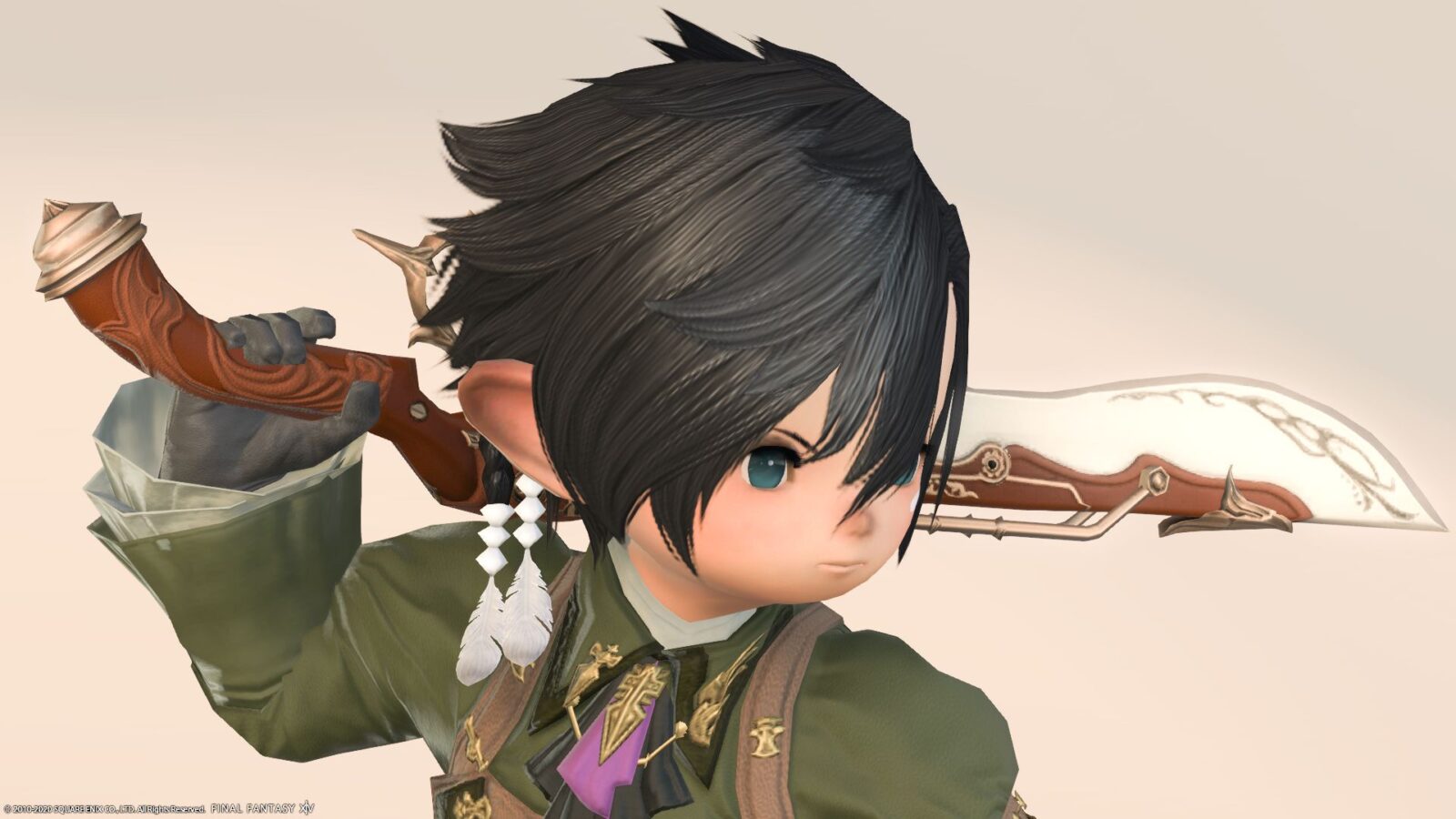 This is an antique wooden gunblade "Hrotti"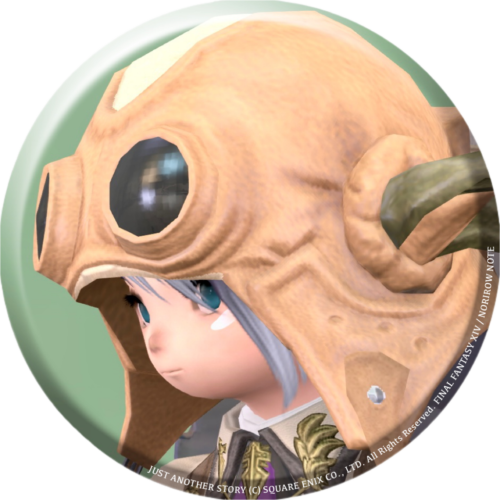 norirow
This is also a very cute gunblade.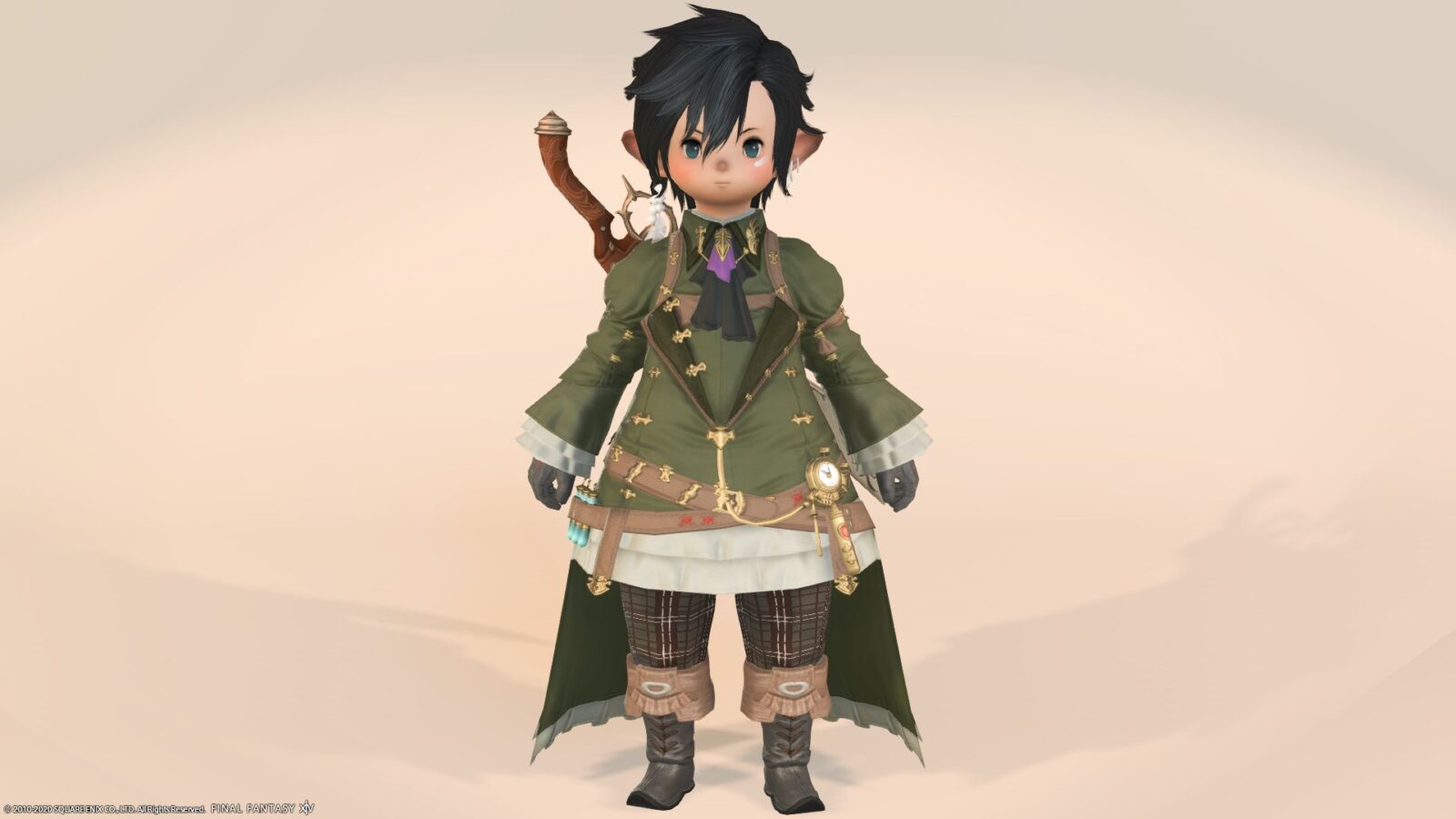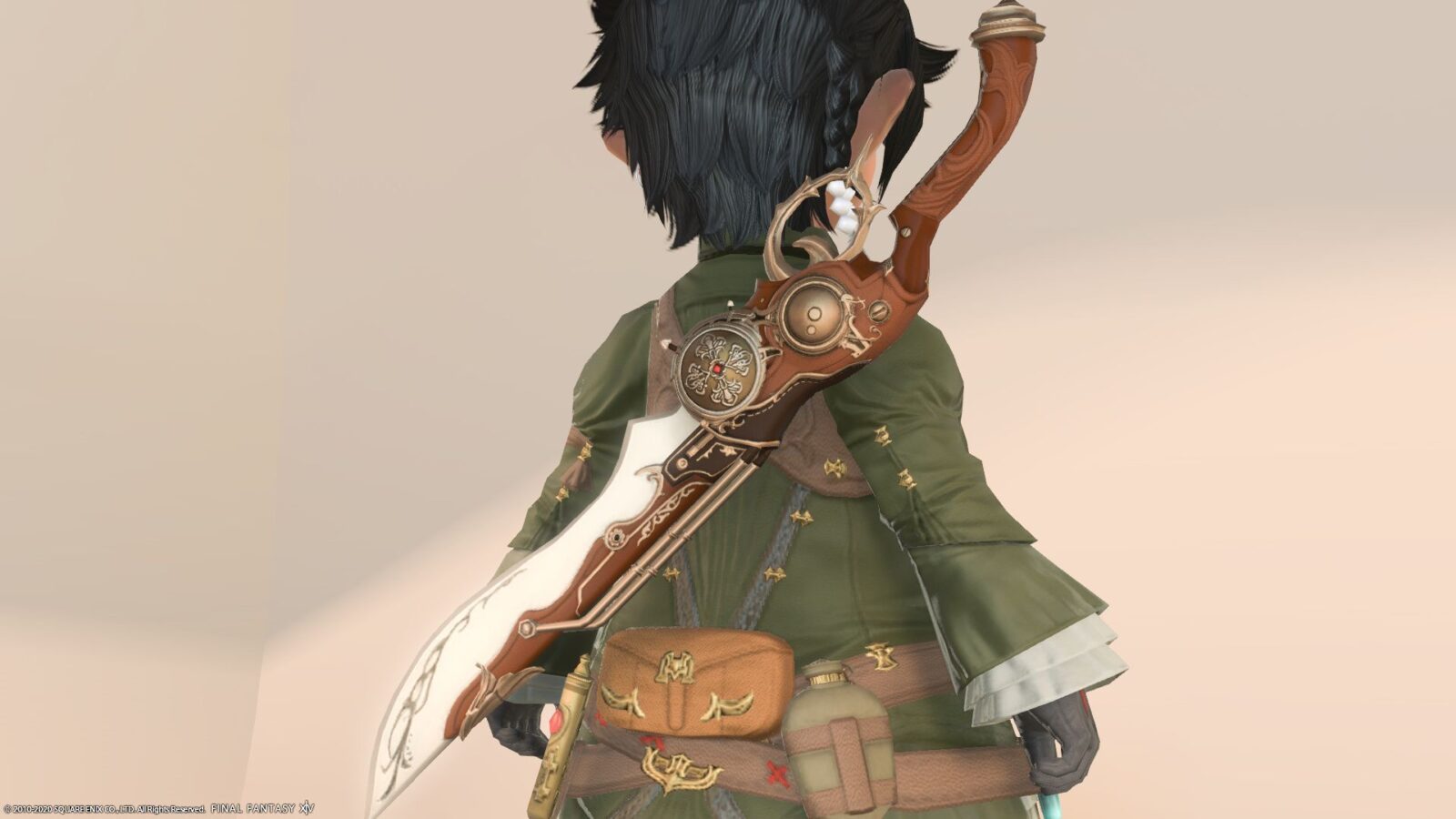 It's designed like a big wooden knife.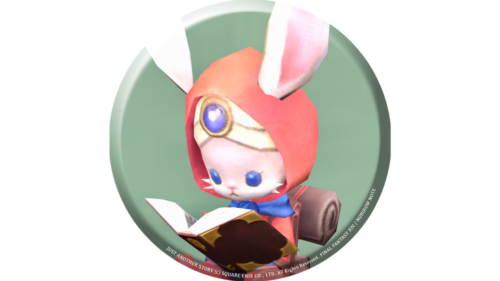 namingway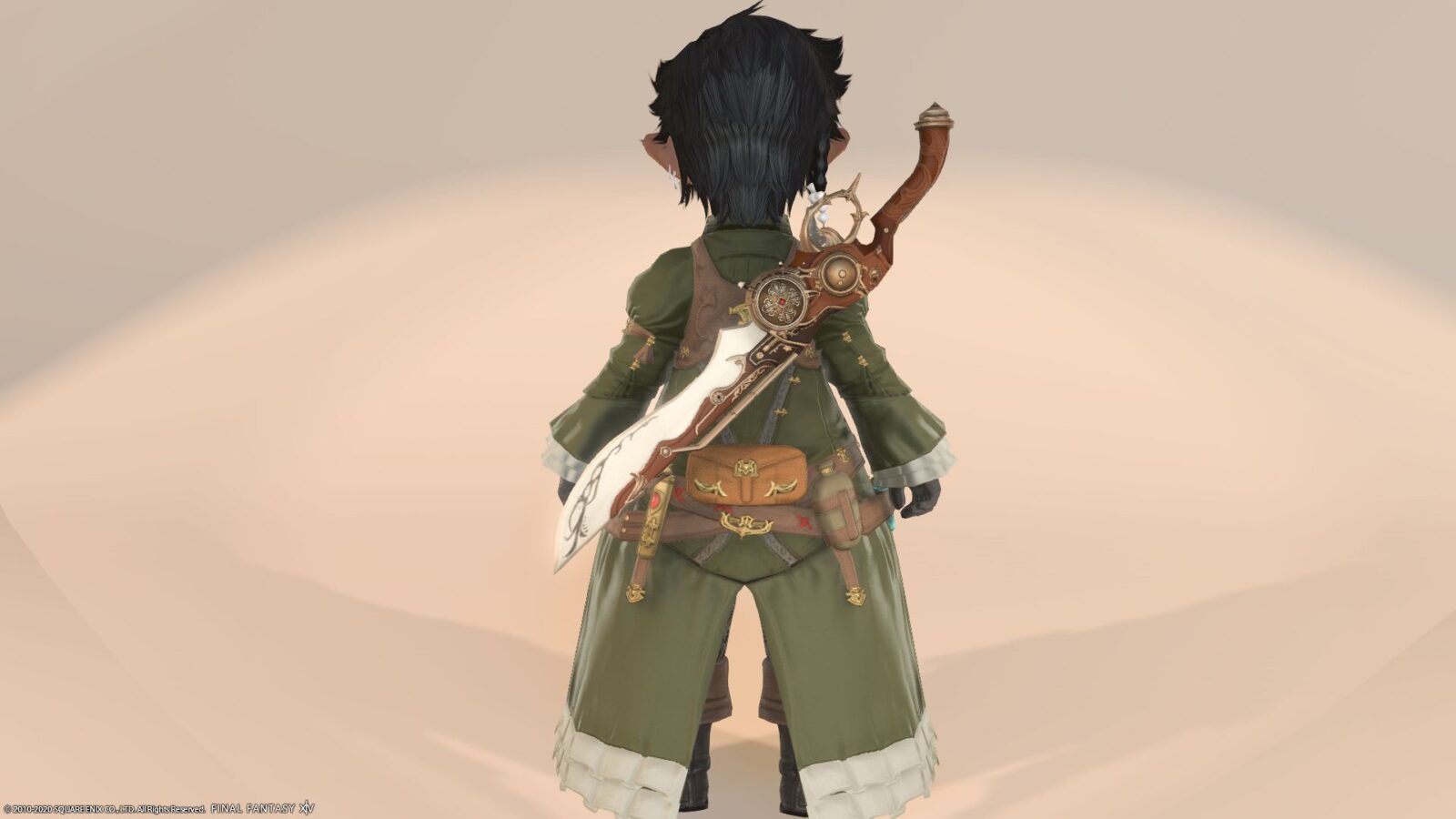 When you look closer, it is finely decorated and even the cutting edge is stylishly decorated.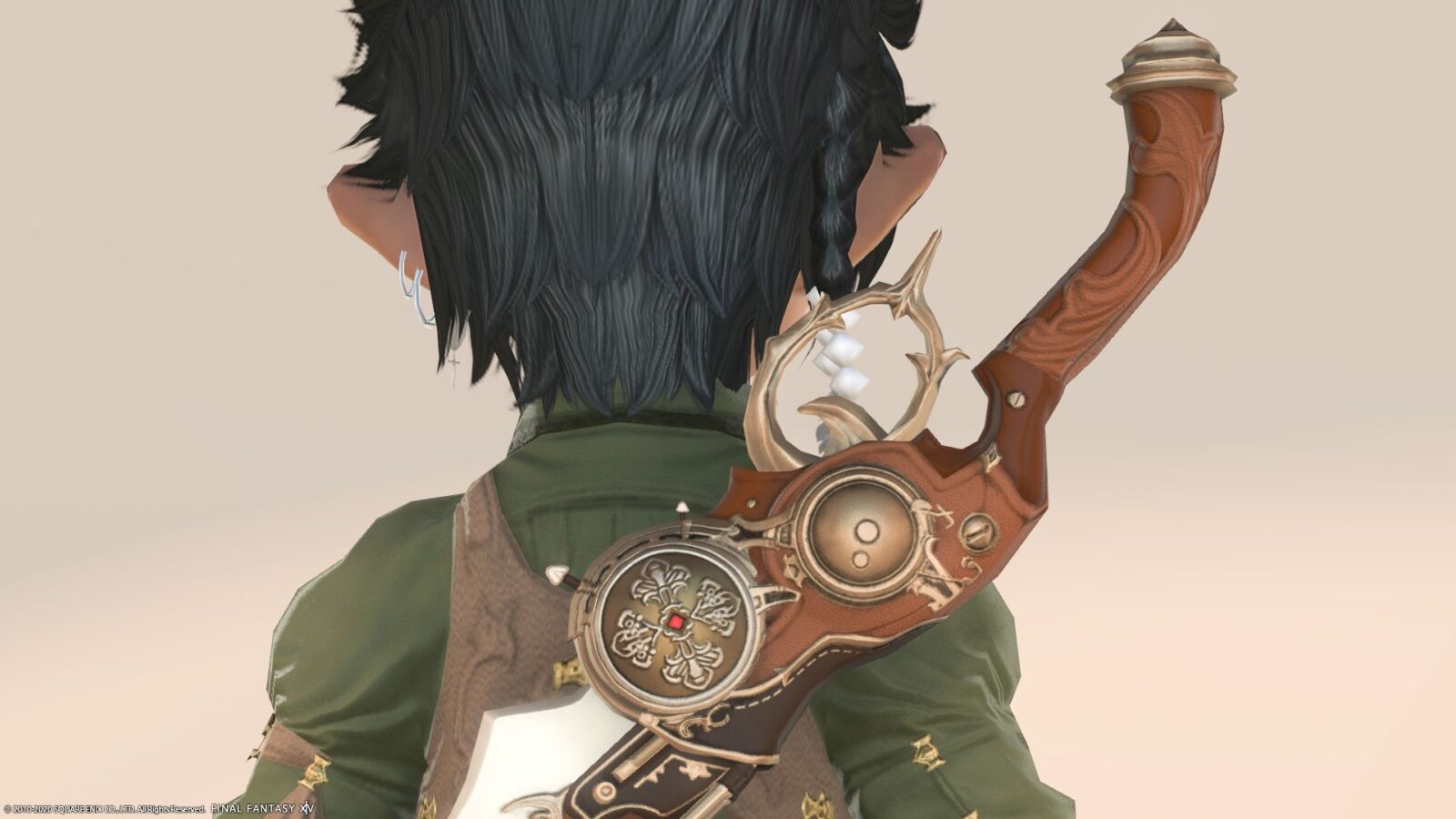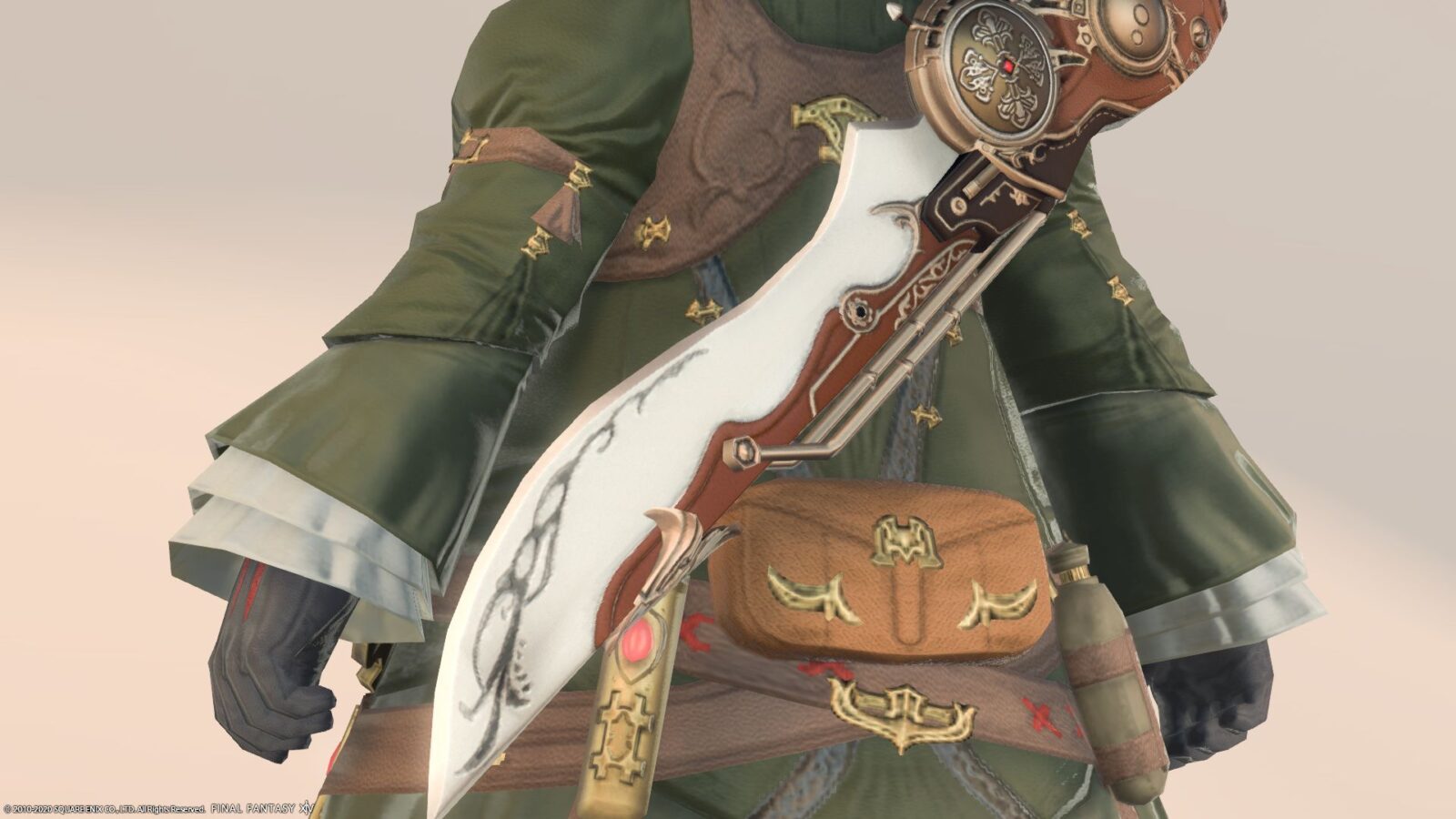 It has no muzzle and no cylinder, so it's just a big knife.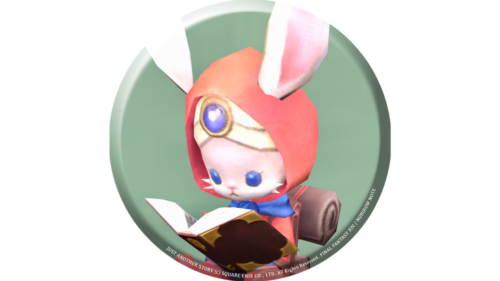 namingway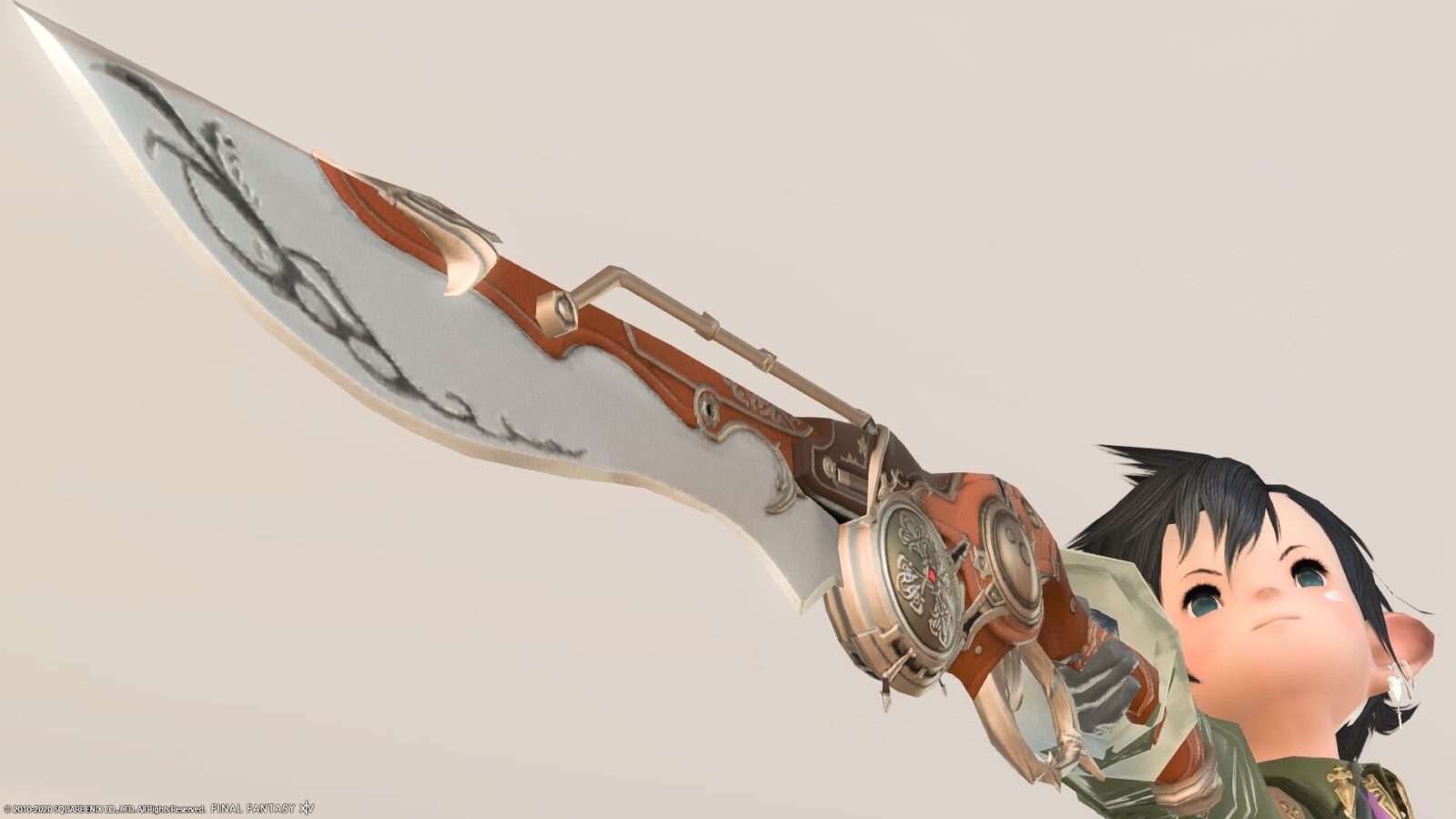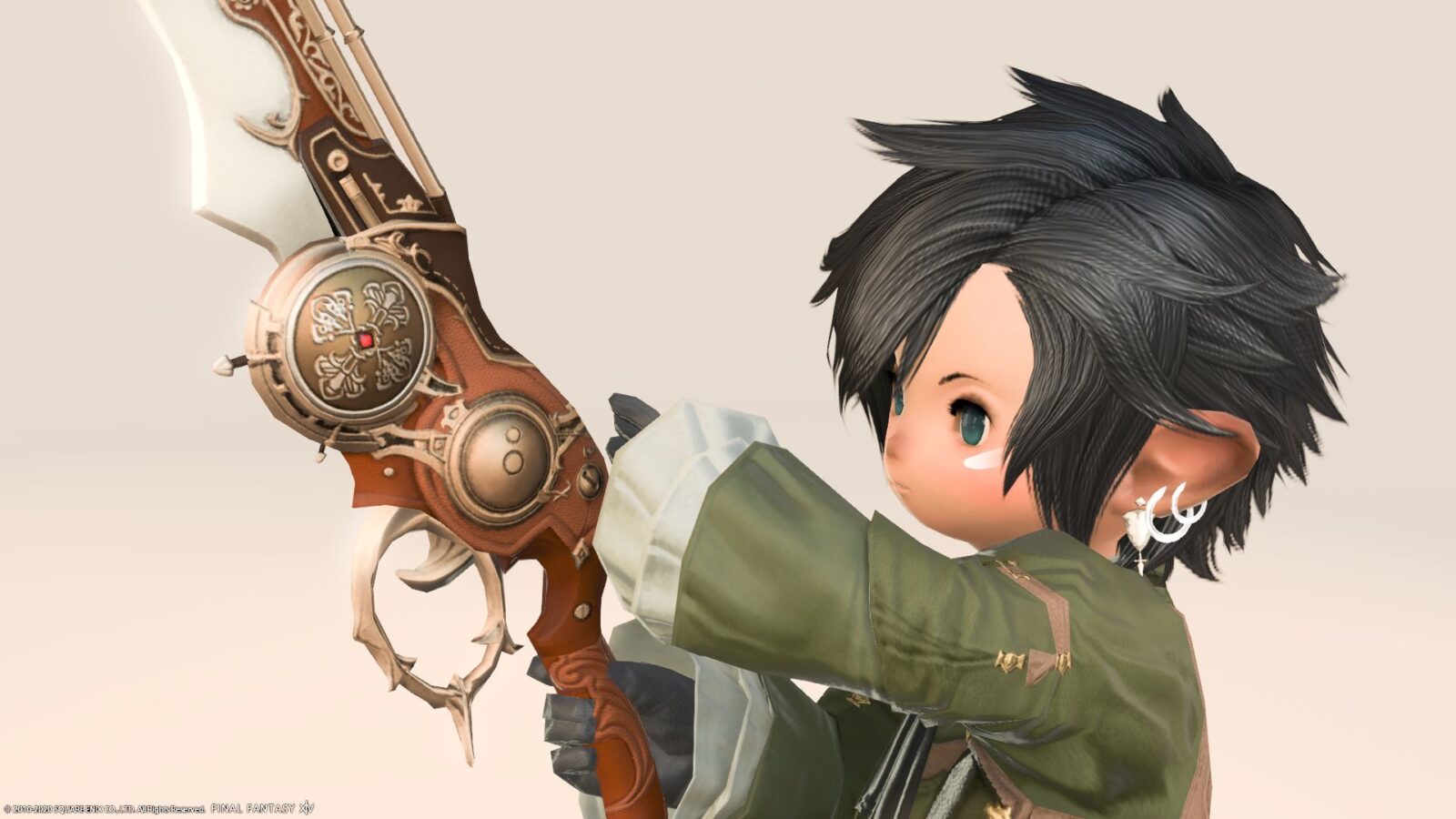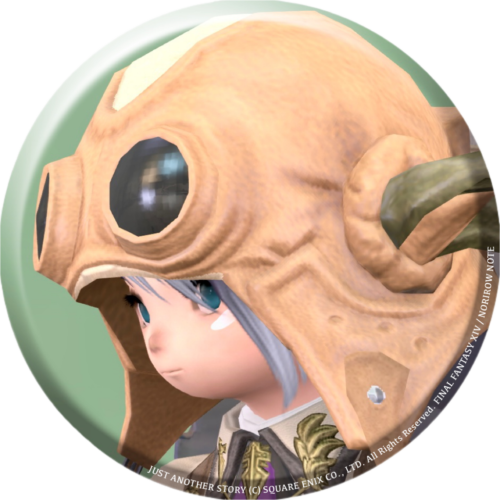 norirow
I'm sure that the round part in the center is a device that can put in magical power.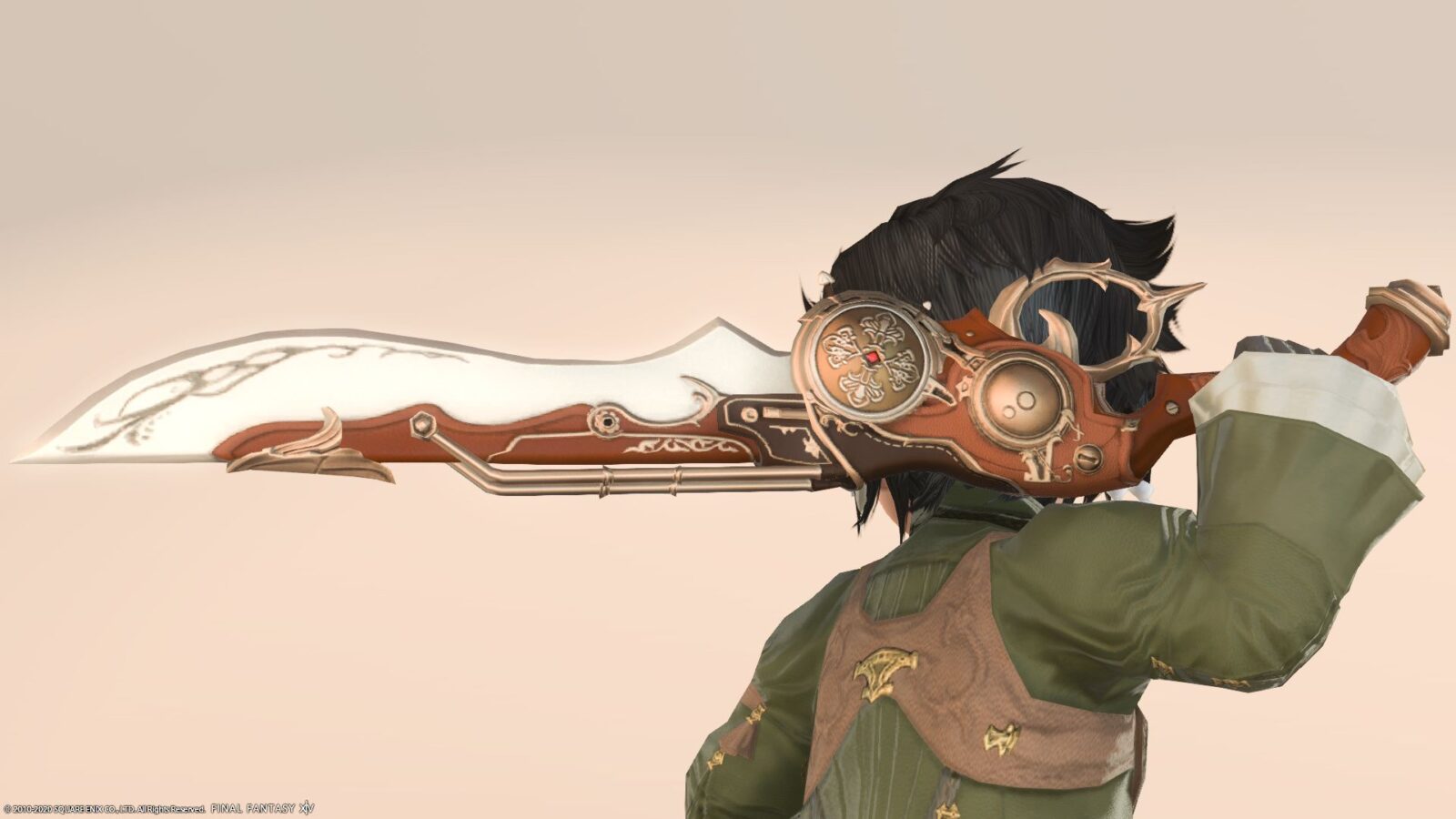 It has a shape that cannot be distinguished from a gunblade without a trigger, but it has a very fashionable design.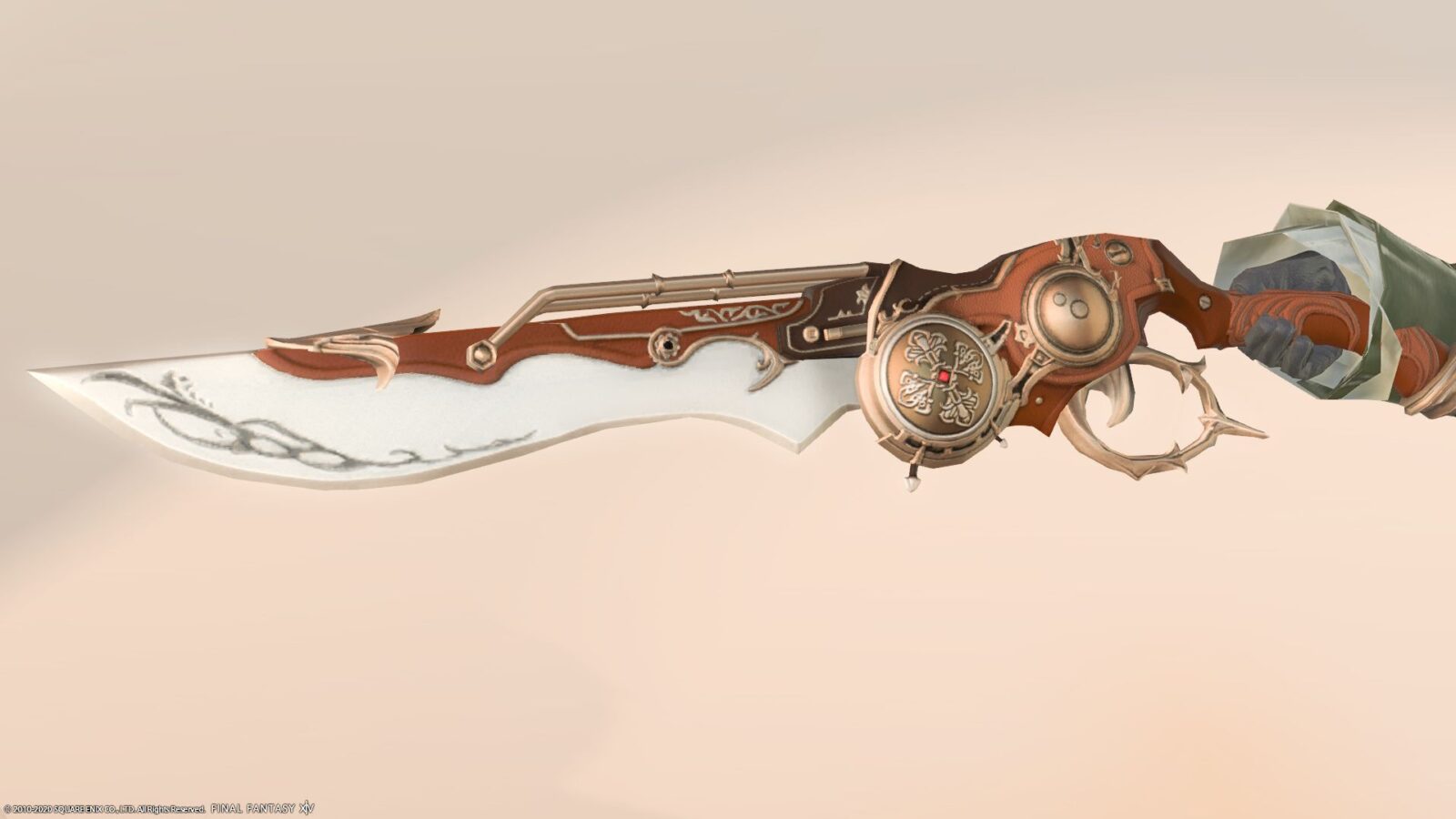 In addition, this "Hrotti" can be obtained at that fashionable Castrum Abania.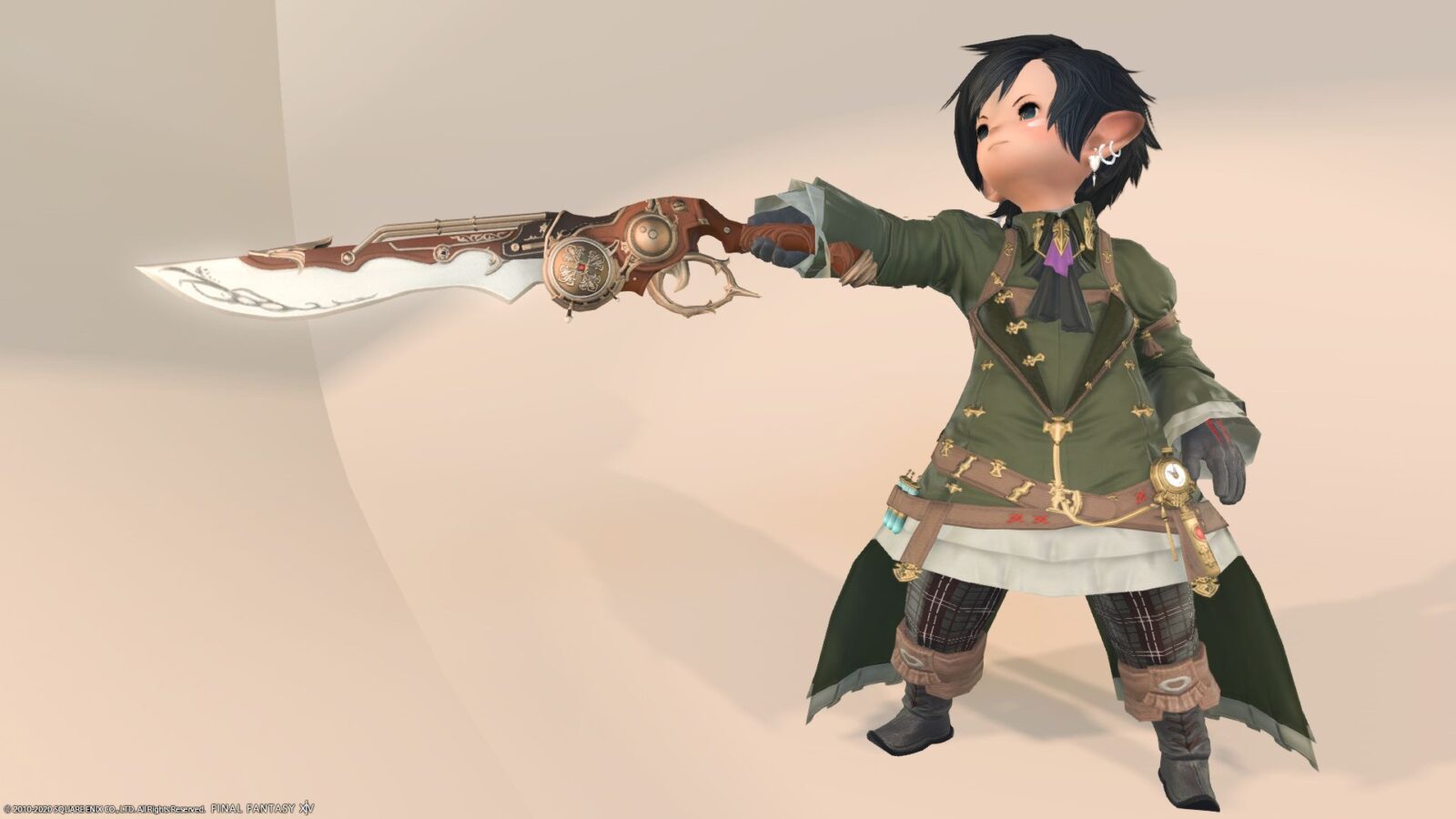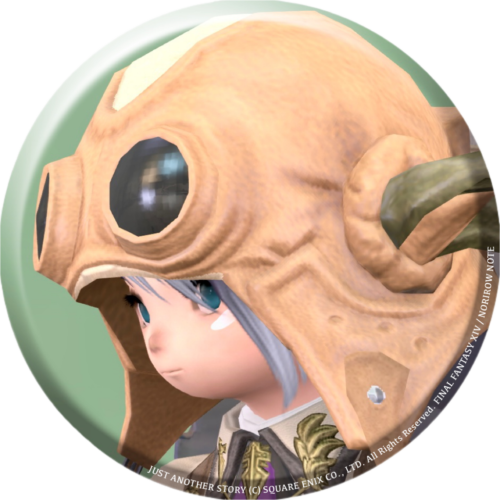 norirow
I'm glad that Abania weapons are all really fashionable equipment.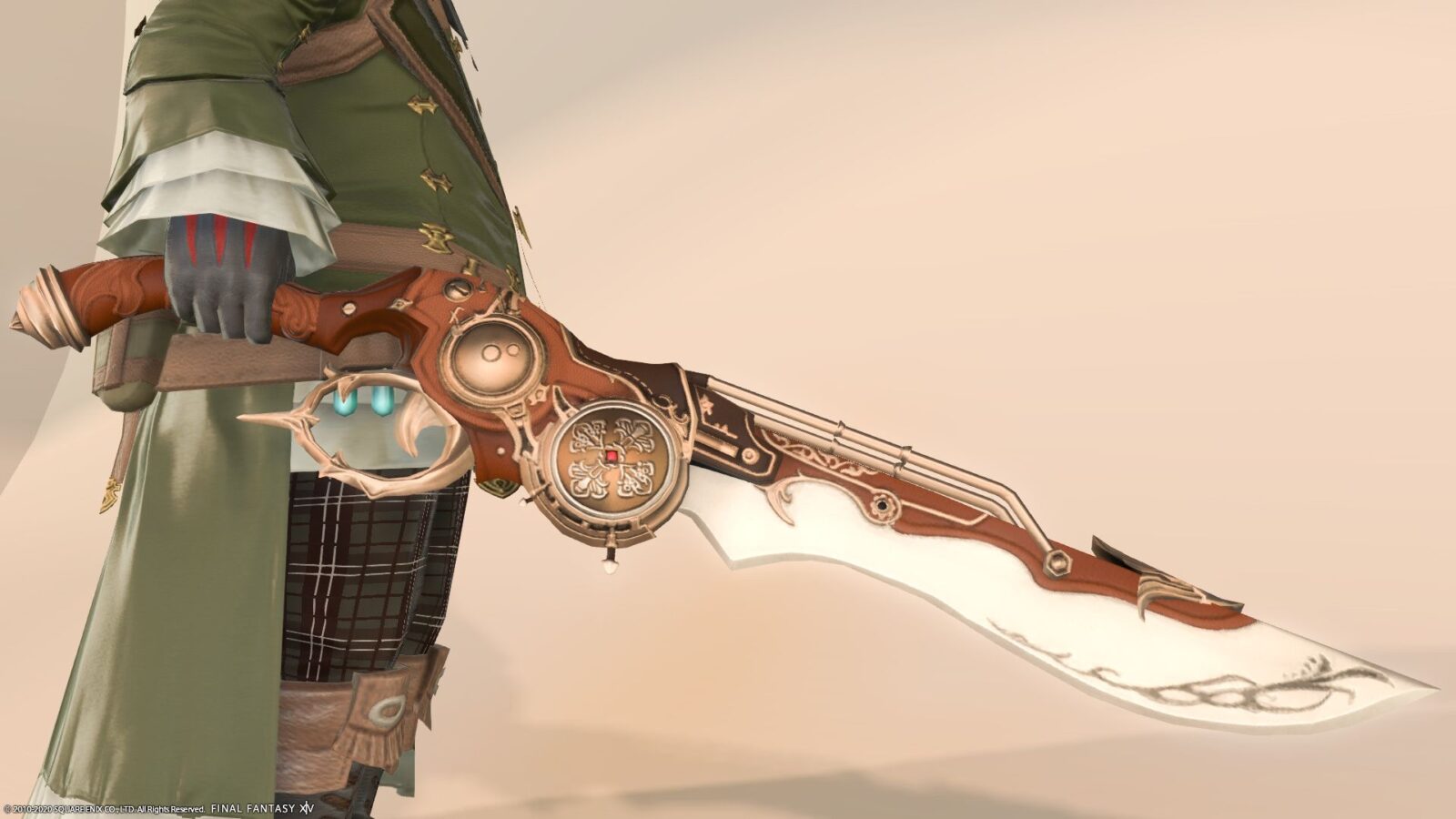 It would be nice if the tank equipment, which tends to be messy, has such a cute design.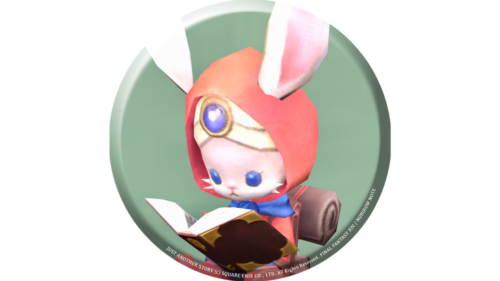 namingway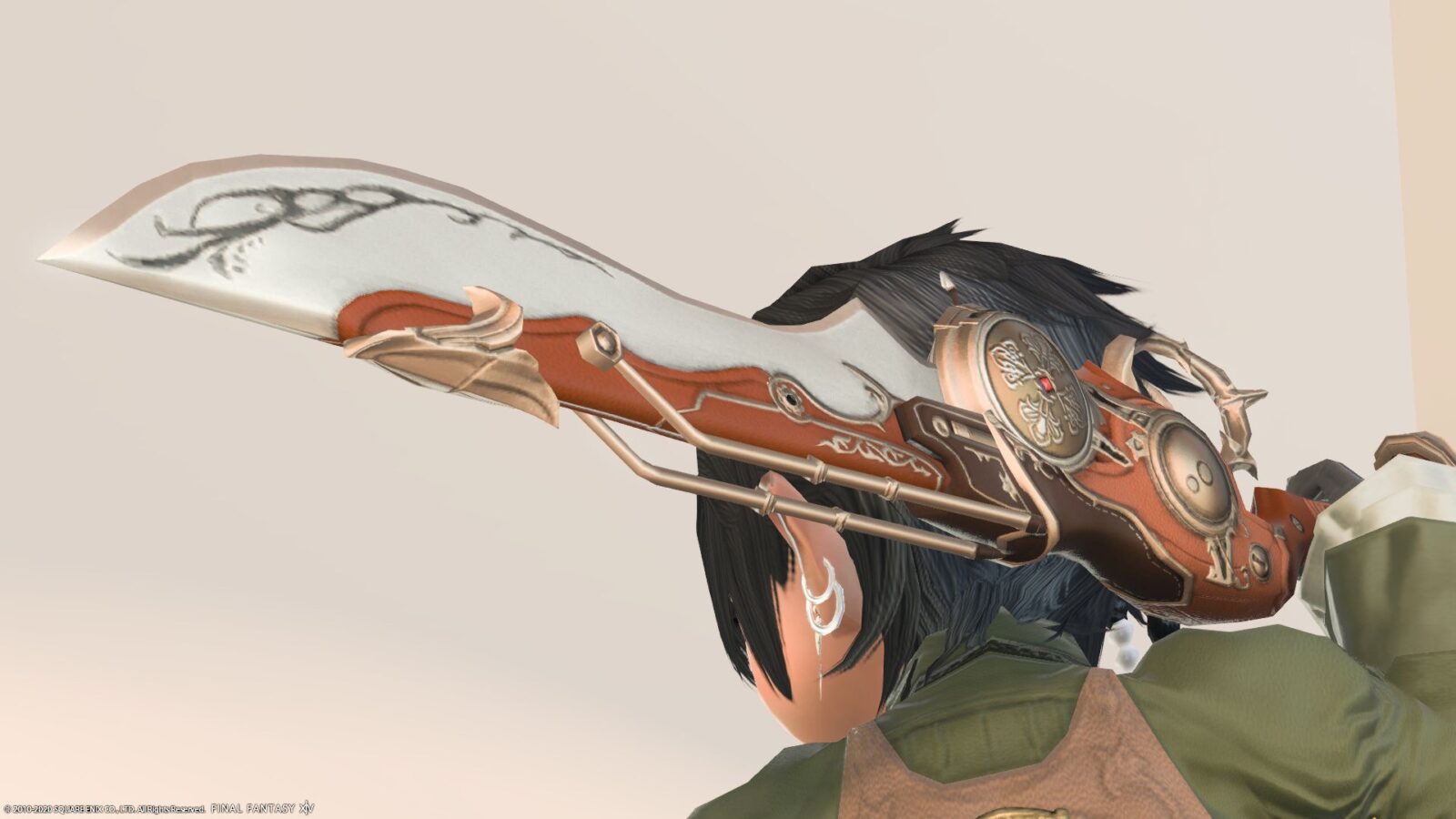 So, it was a record of the gunbreaker weapon "Hrotti" available at the Castrum Abania.
▼ Please check the video to see how the weapon was held !
Gunblades in different colors
Records of other Abania weapons