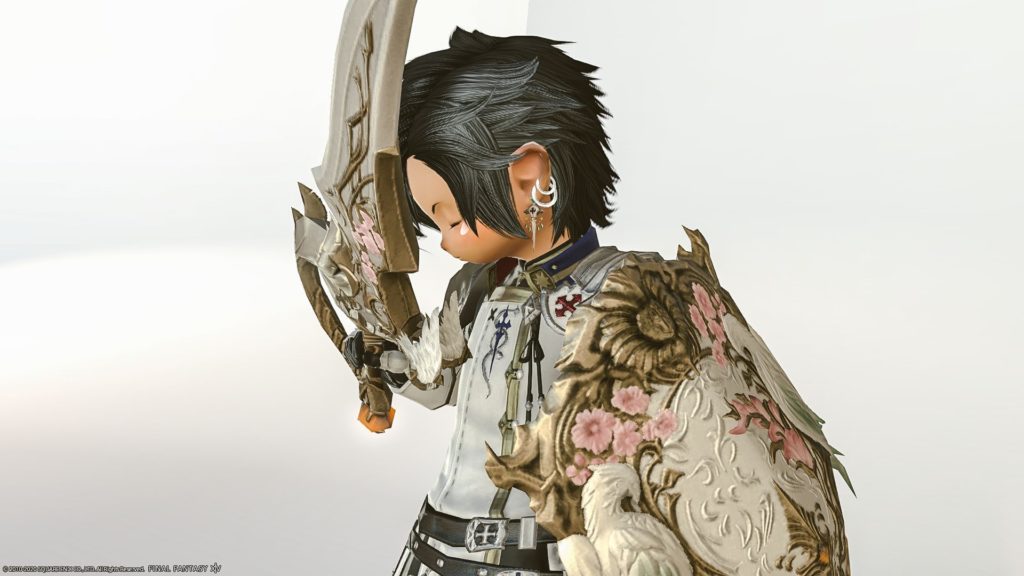 This Paladin equipment has a really beautiful design. You can see that it is popular.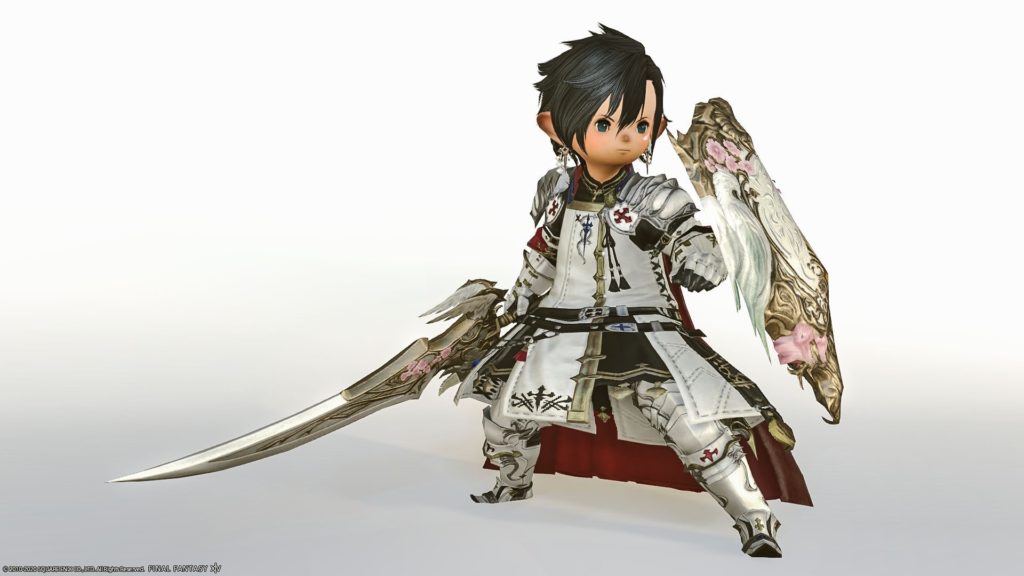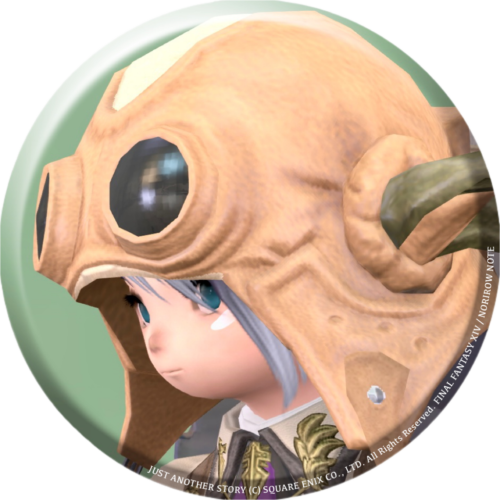 norirow
Especially the design impact of the shield is very strong. And it's quite big.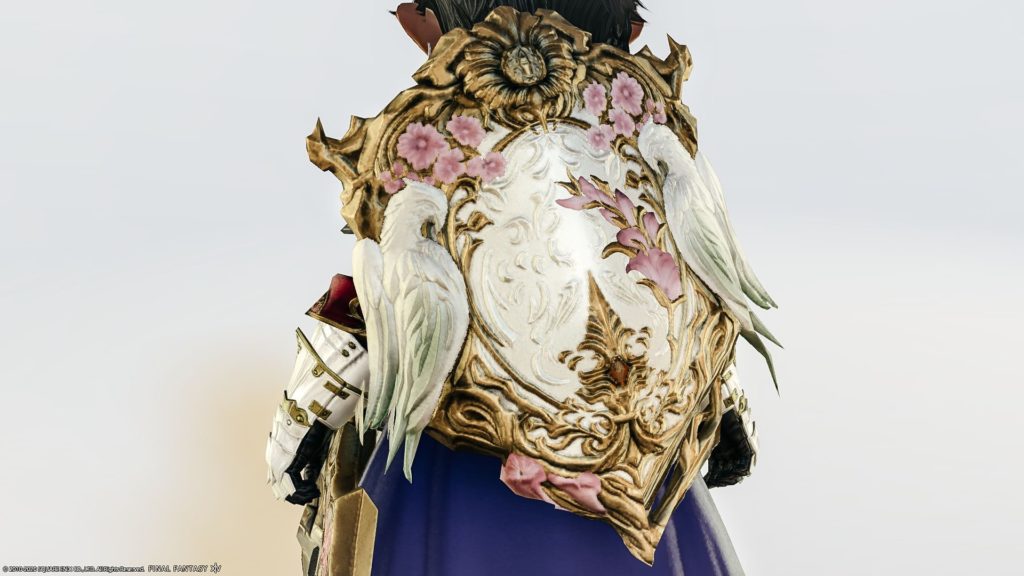 The decoration is really beautiful.
I thought it was a feather decoration, but the birds were facing each other.
When I look closely, I feel that it is not a rose…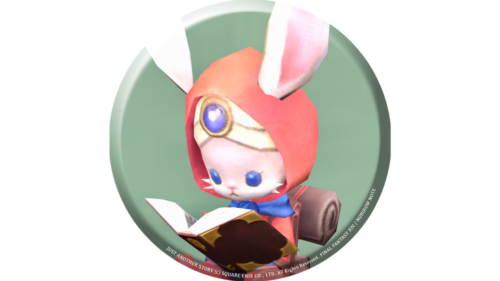 namingway
When Lalafell carries his back, it looks like this.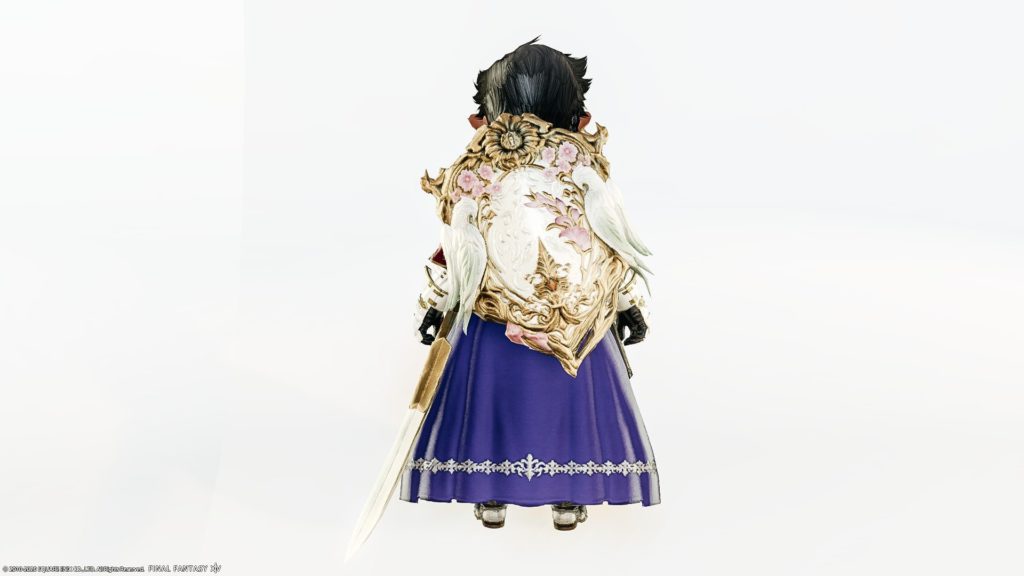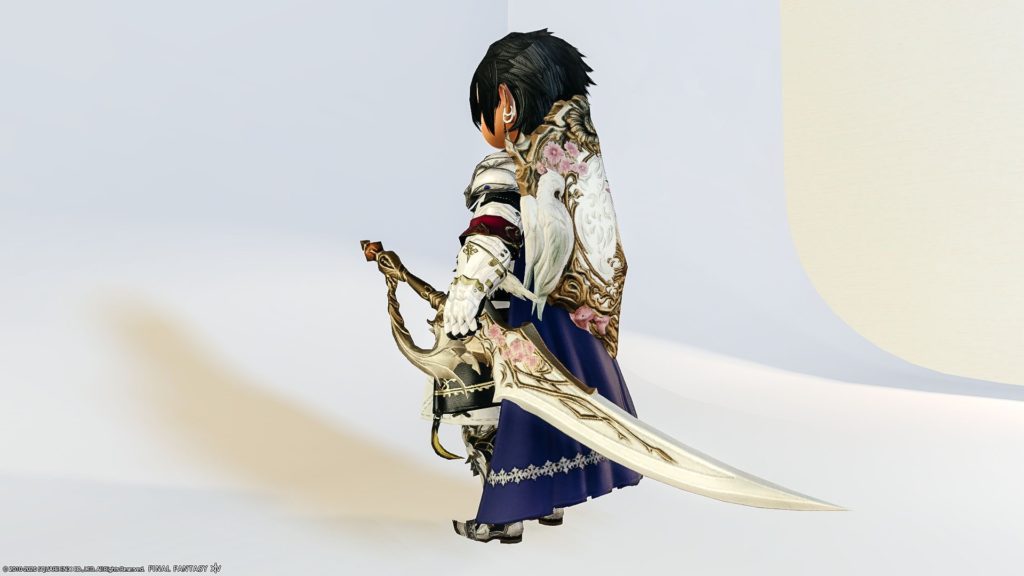 The sword also has a wide blade and has an impact.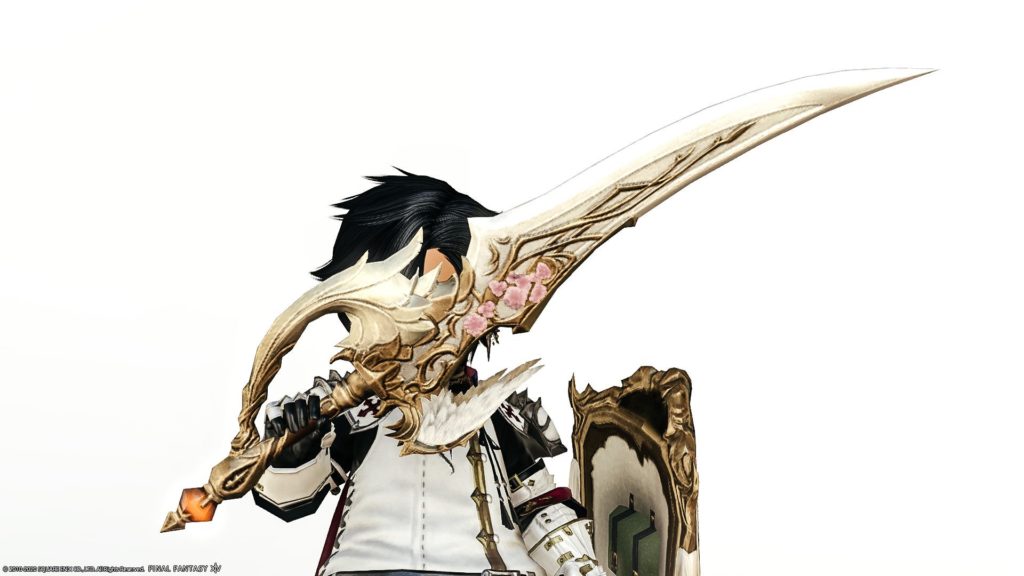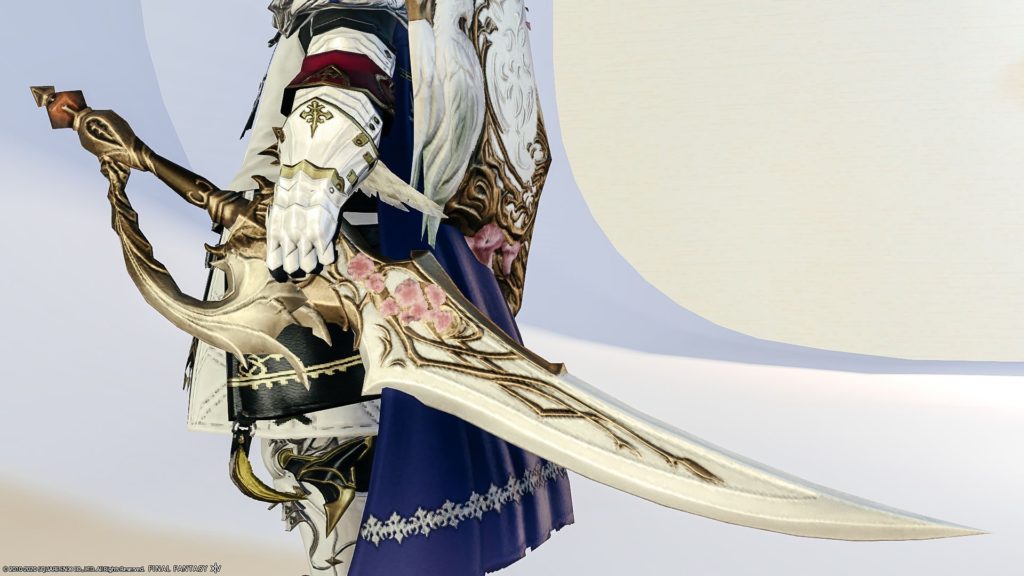 It seems that the beads at the tip of the handle are slightly shining.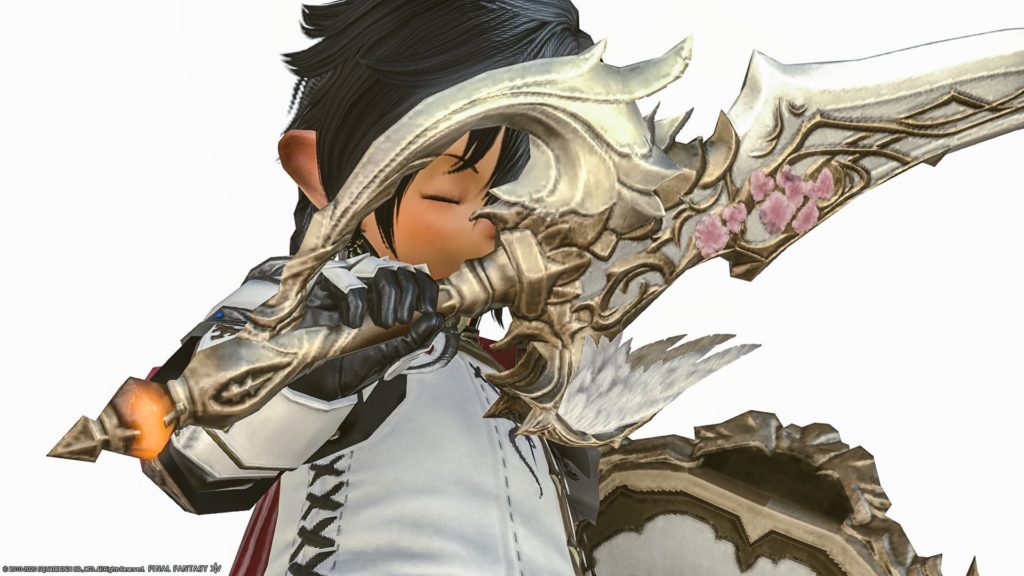 It is available at Castrum Abania.
I love this Castrum Abania. Because all the equipments available here are nice. (The dungeon itself doesn't look like this… lol)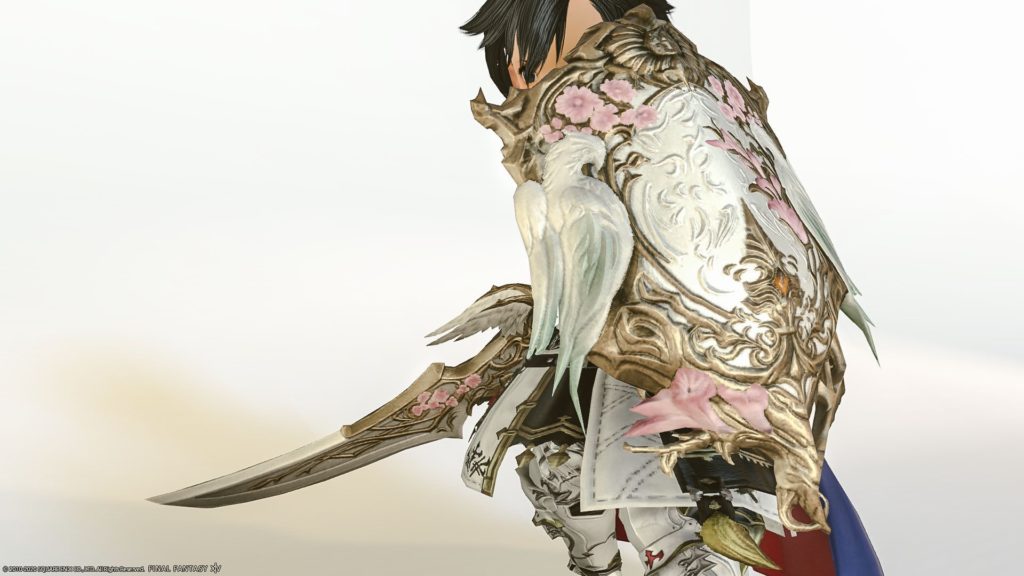 The scholar's book "Ethica" mentioned in this story, which I introduced before, will also be dropped in the same dungeon.
☞ [Glamours] A set of scholar's equipment longing for steampunk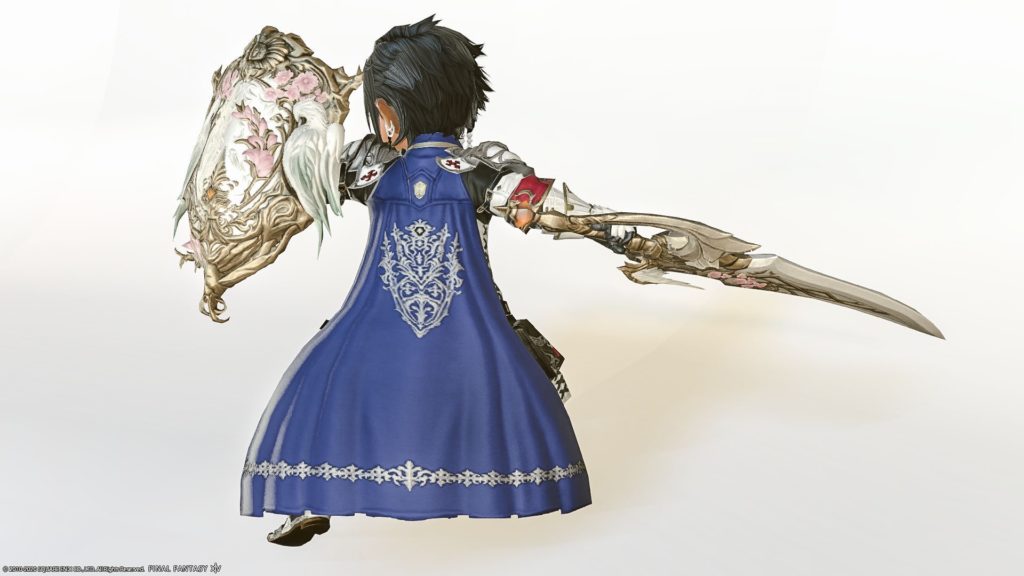 It's a really beautiful design that should be called The Paladin.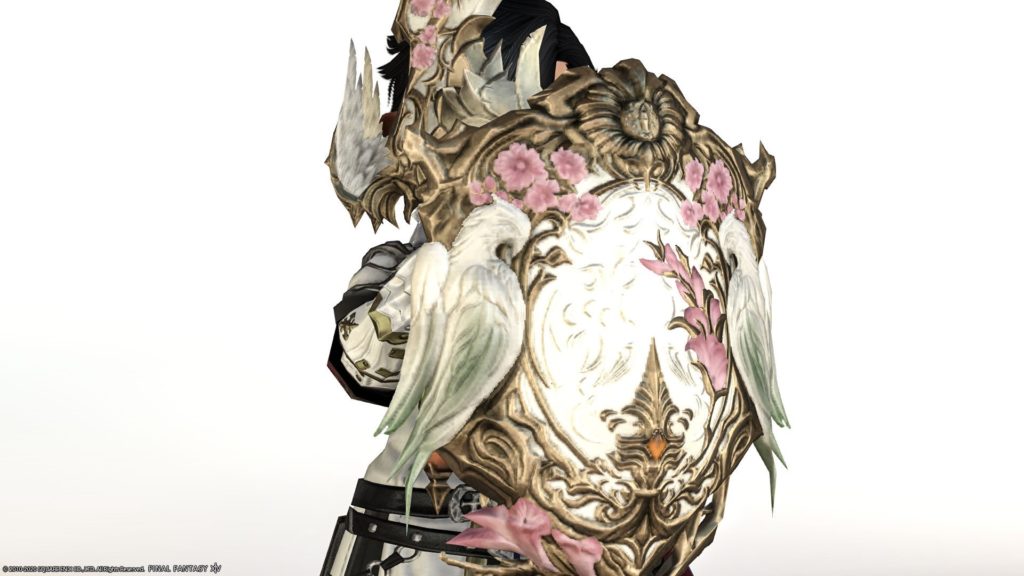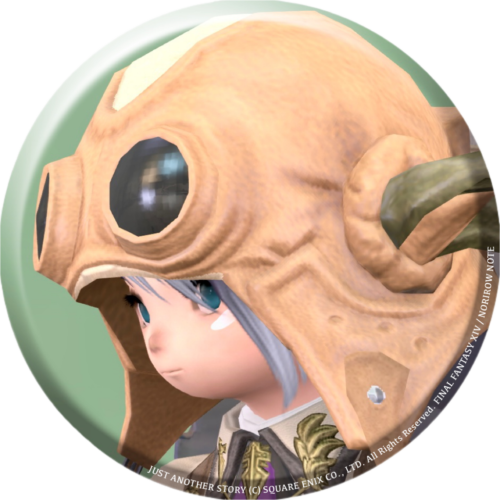 norirow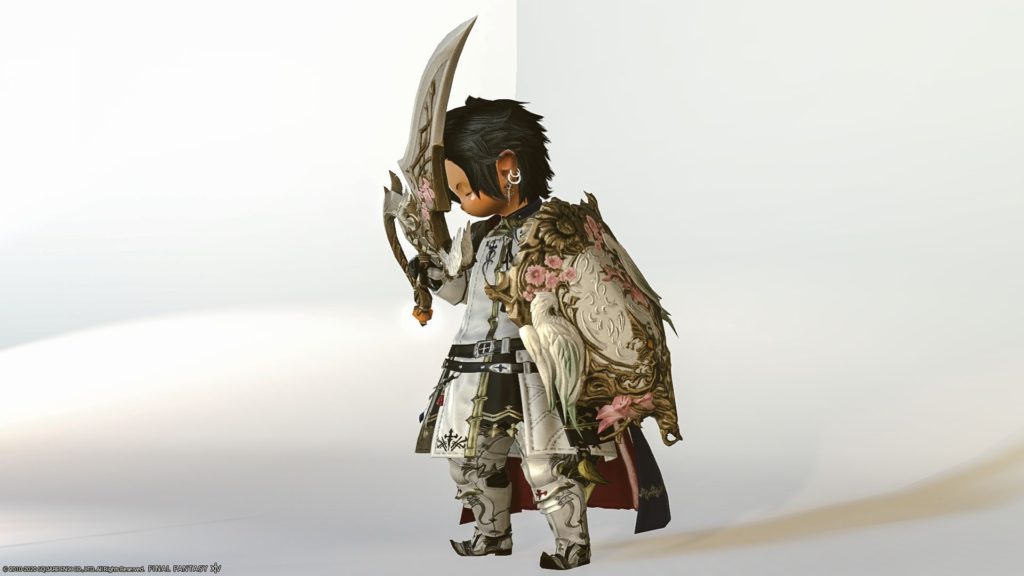 It's a wonderful equipment that raises the tension.
Related Posts
Castrum Abania Various weapons