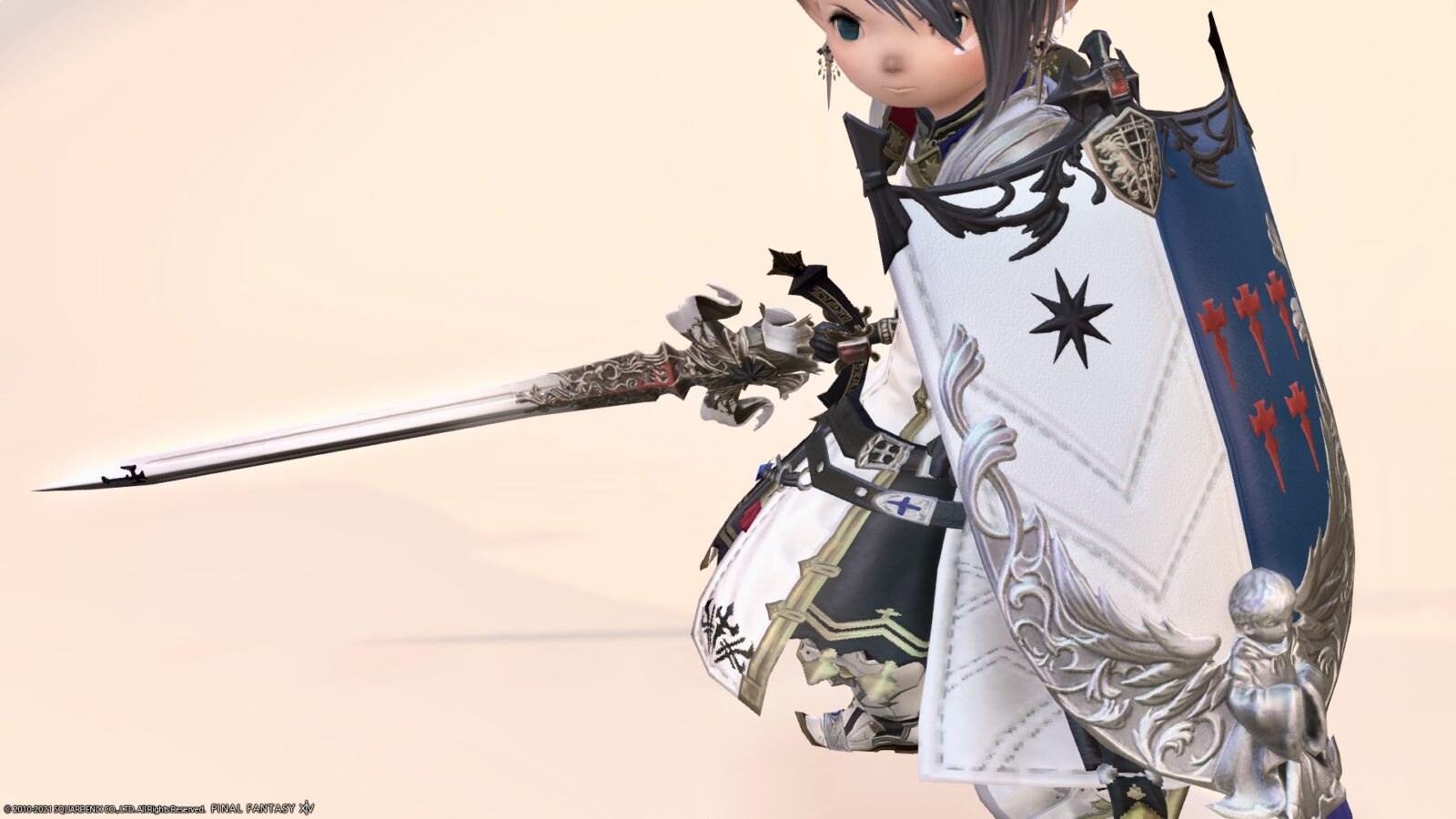 This is a record of Paladin's AF3 (Lv70) weapon / sword "Antiquated Galatyn" & shield "Antiquated Evalach" and Eureka Weapon (EW) first form / sword "Galatyn" & shield "Evalach". (Both have the same design)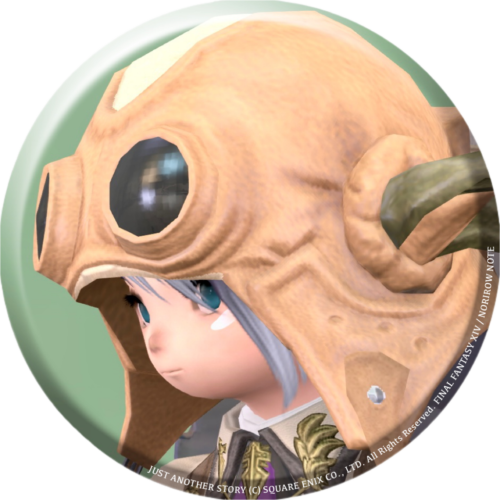 norirow
Wow, Paladin's super cool AF3 equipment!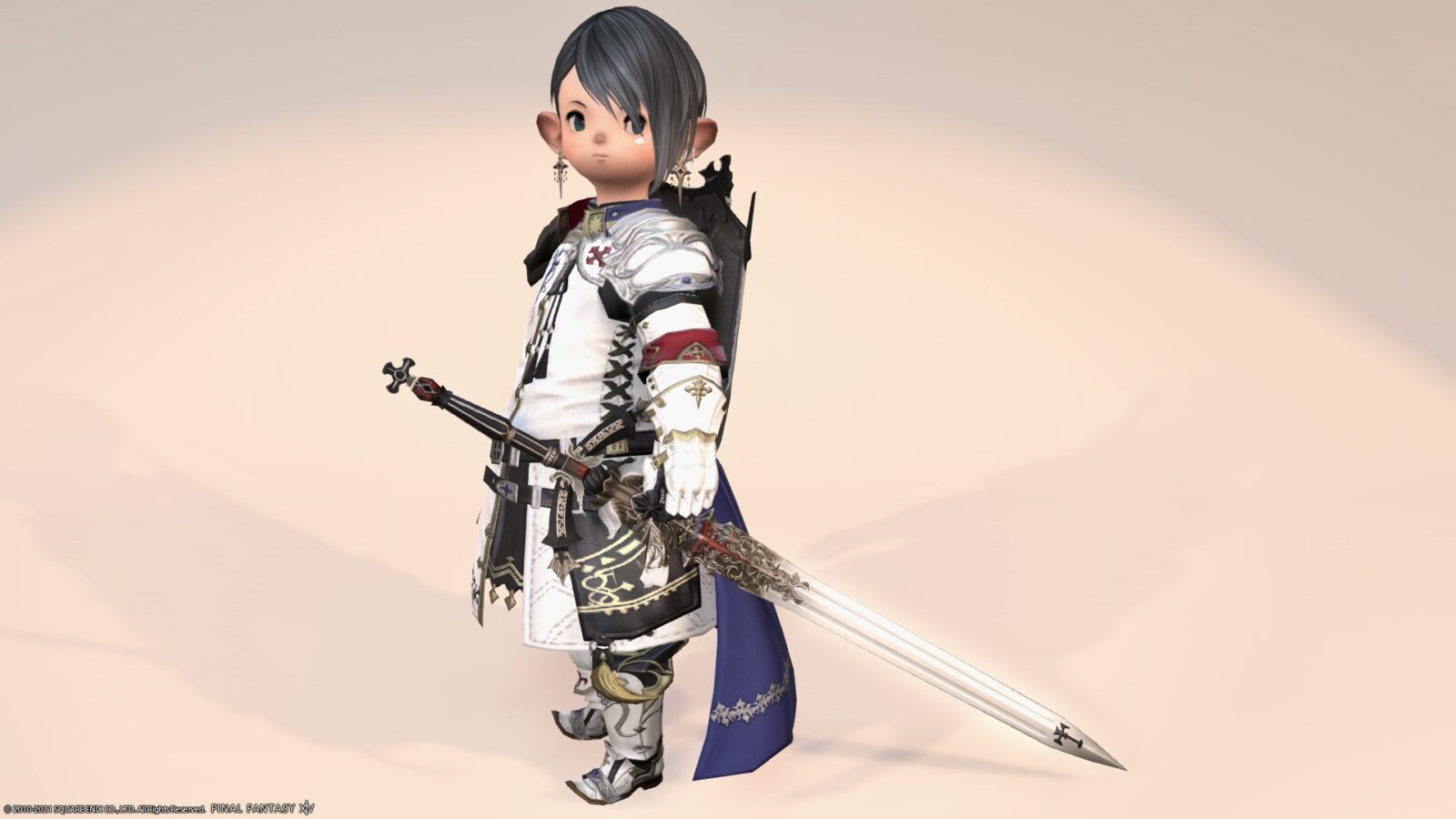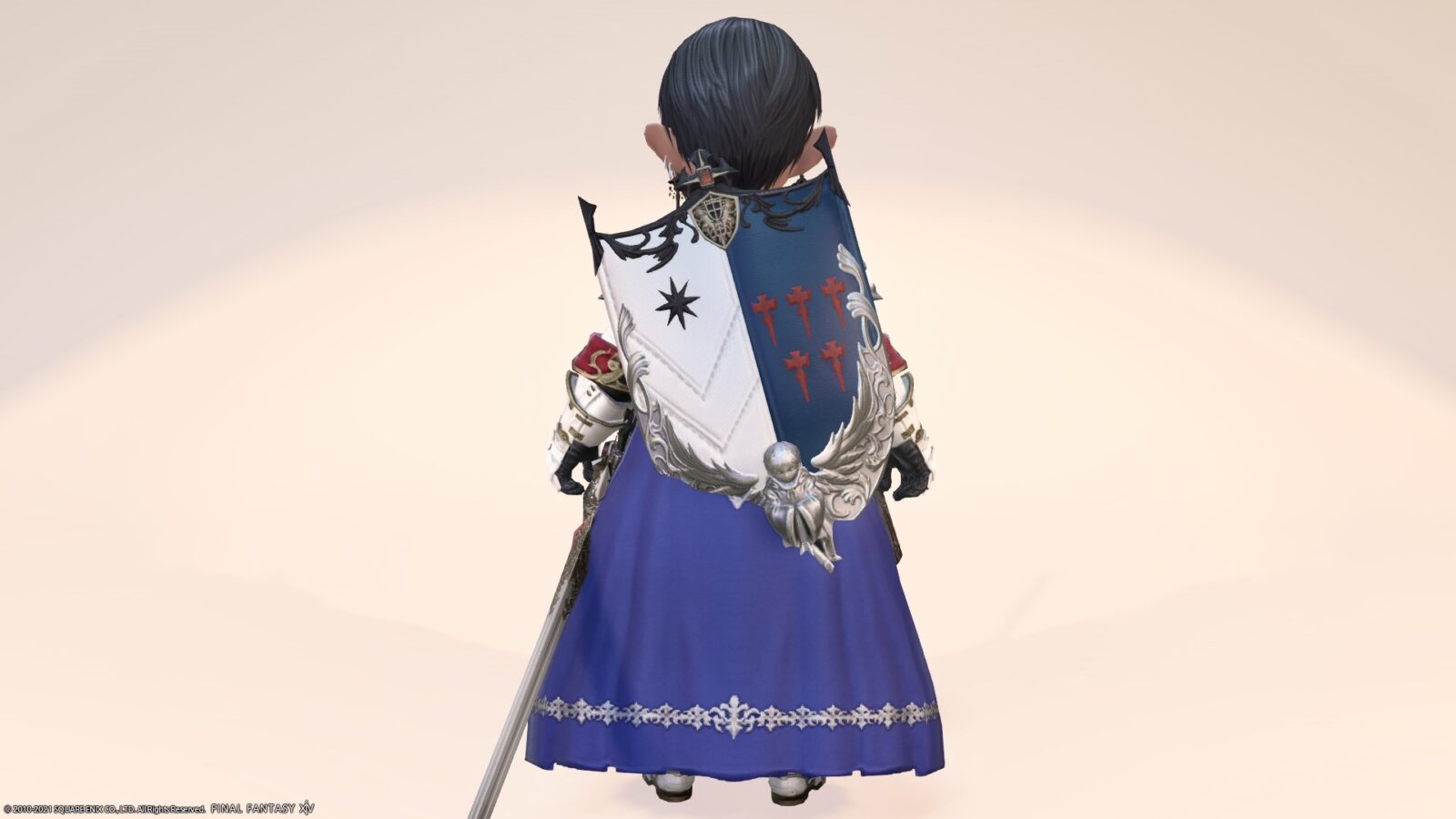 Certainly, Paladin's AF3 is a very fashionable knight's equipment.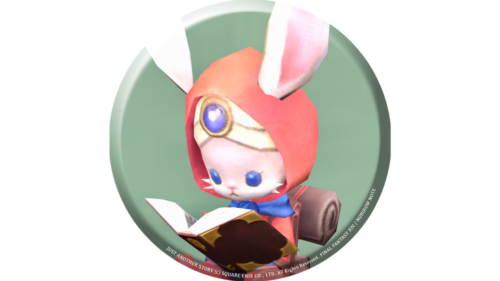 namingway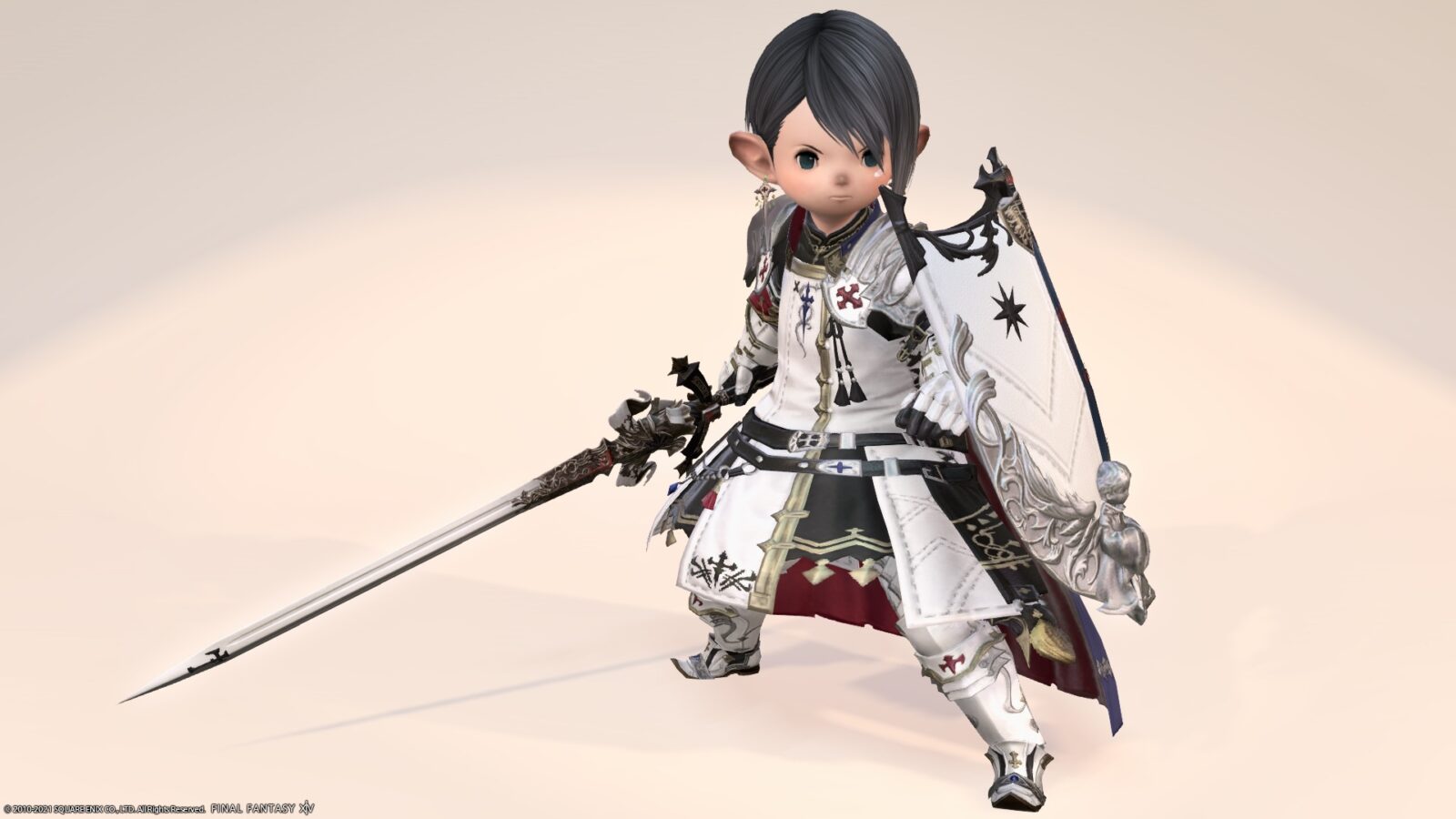 The sword is also very refreshing and cool!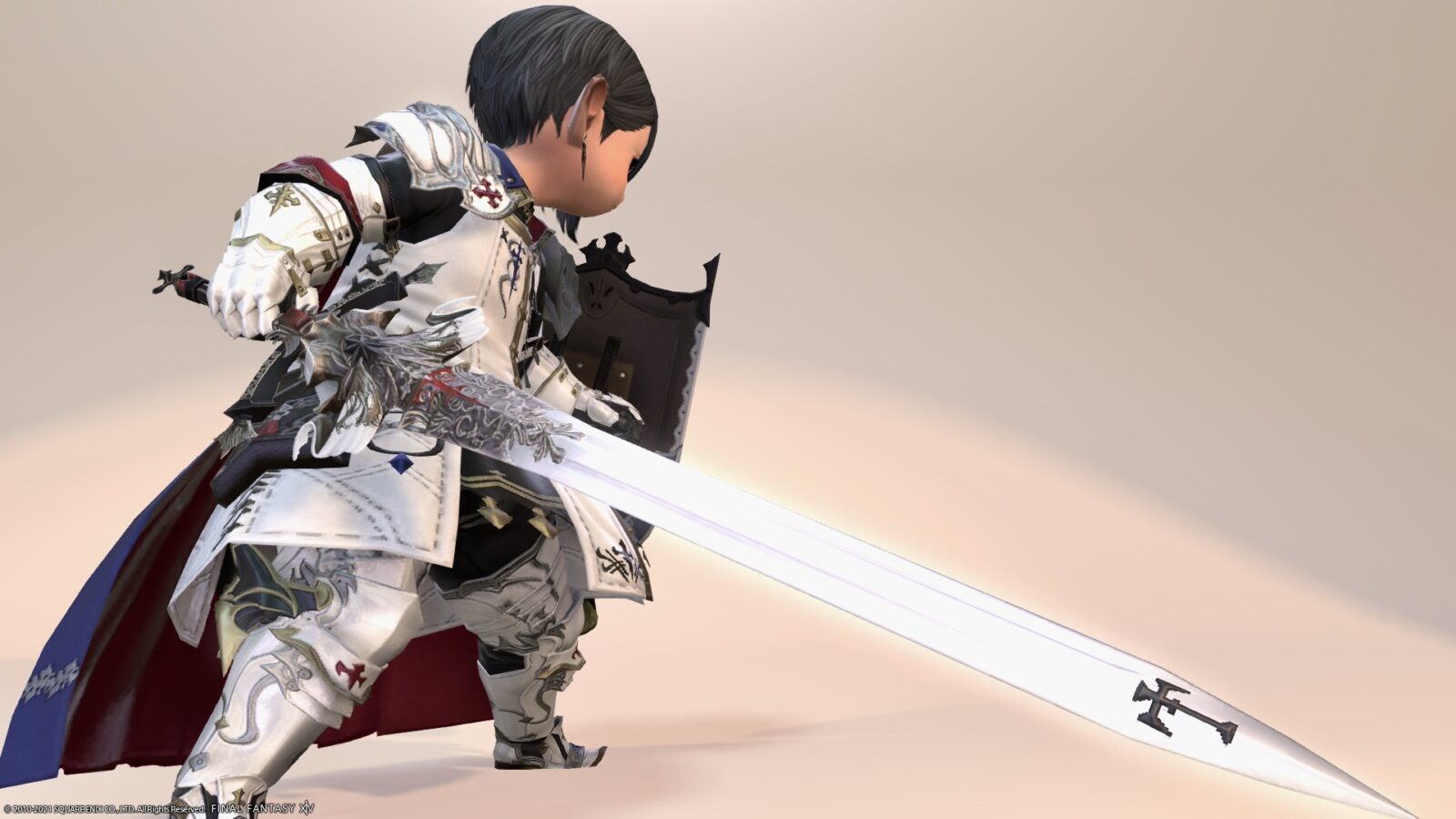 A beautifully shaped Western sword with a very elaborate brim design.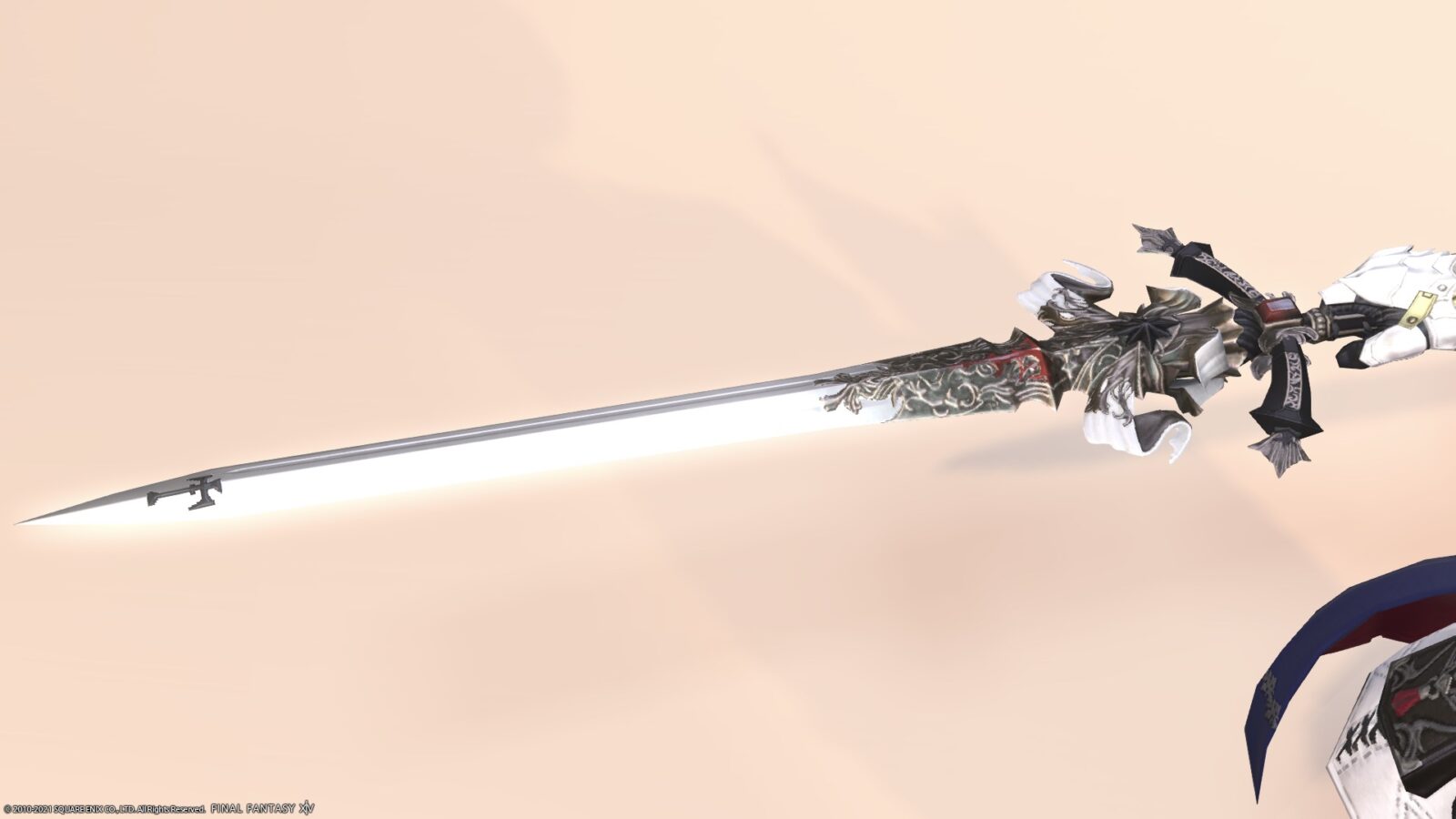 A nice design that looks like a ribbon.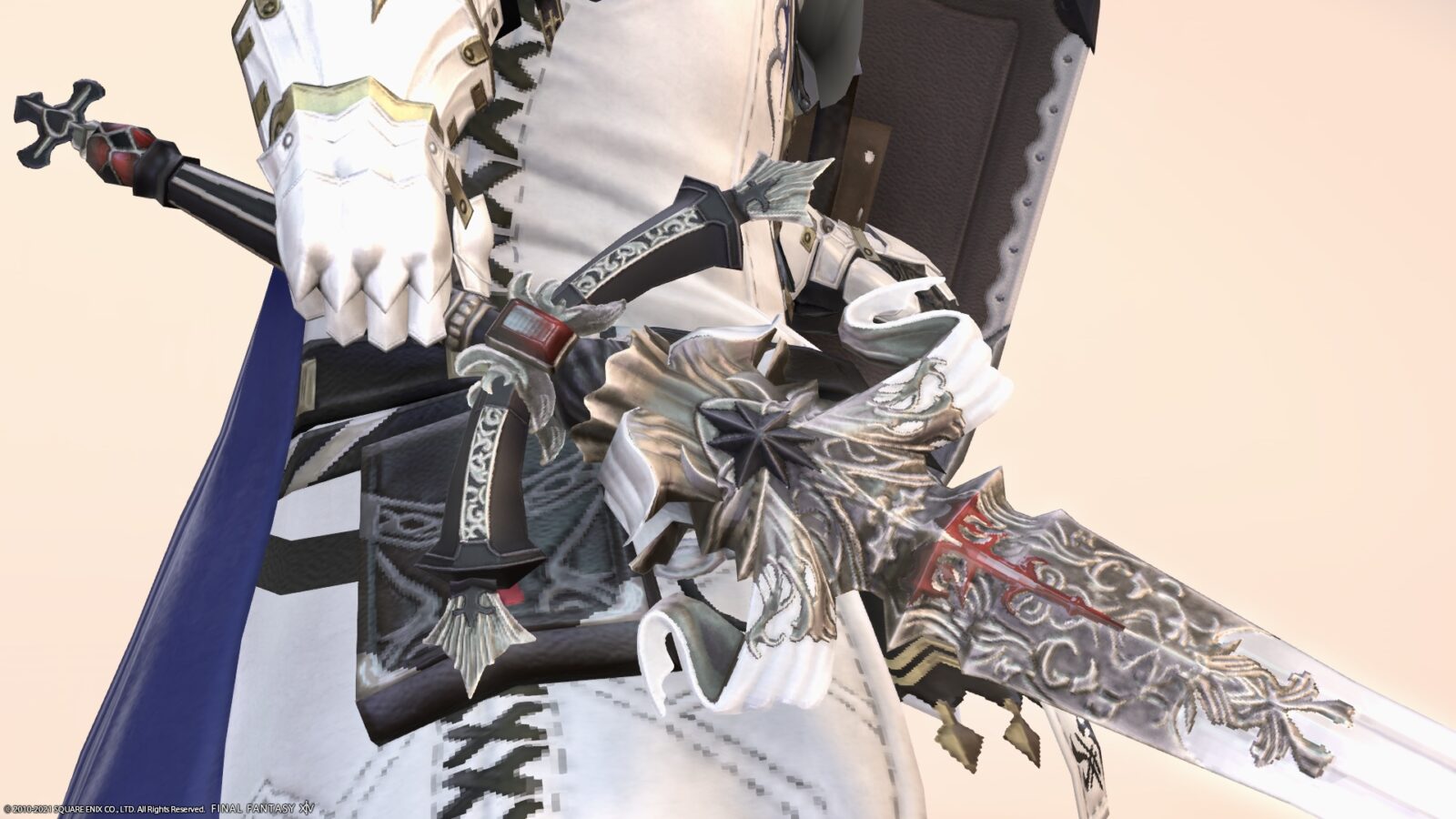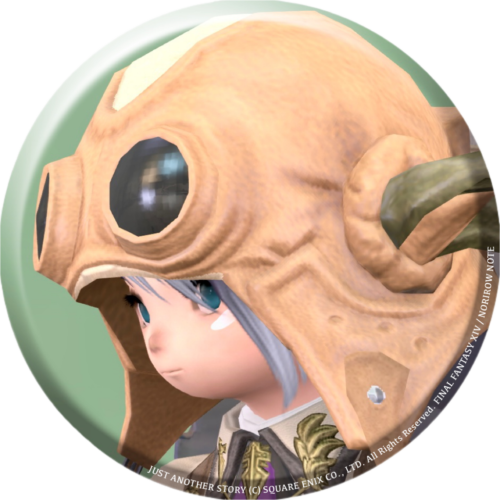 norirow
Among the many Paladin swords, I think this is the highest fashionable feeling!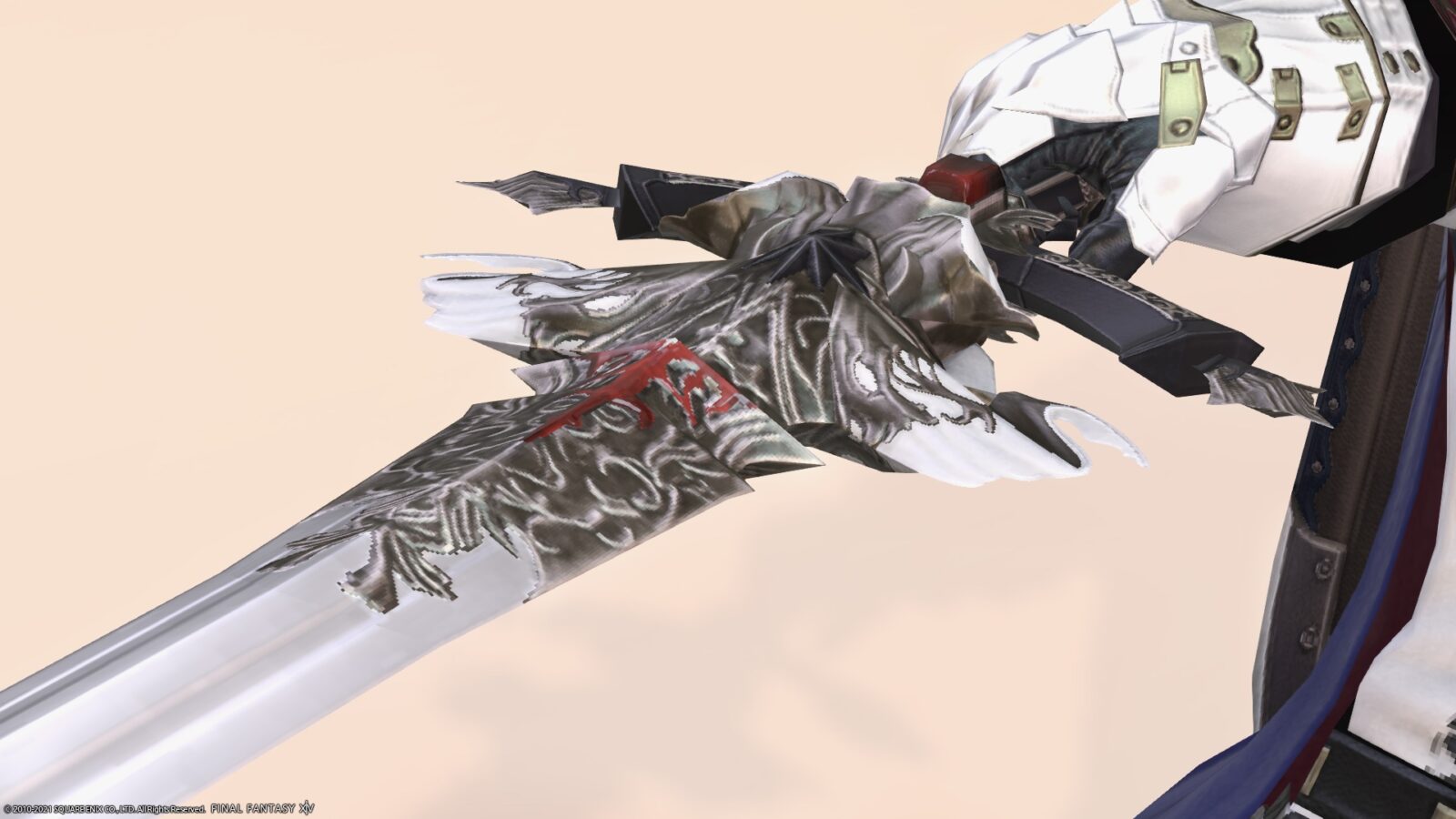 A fashionable shield with asymmetrical colors.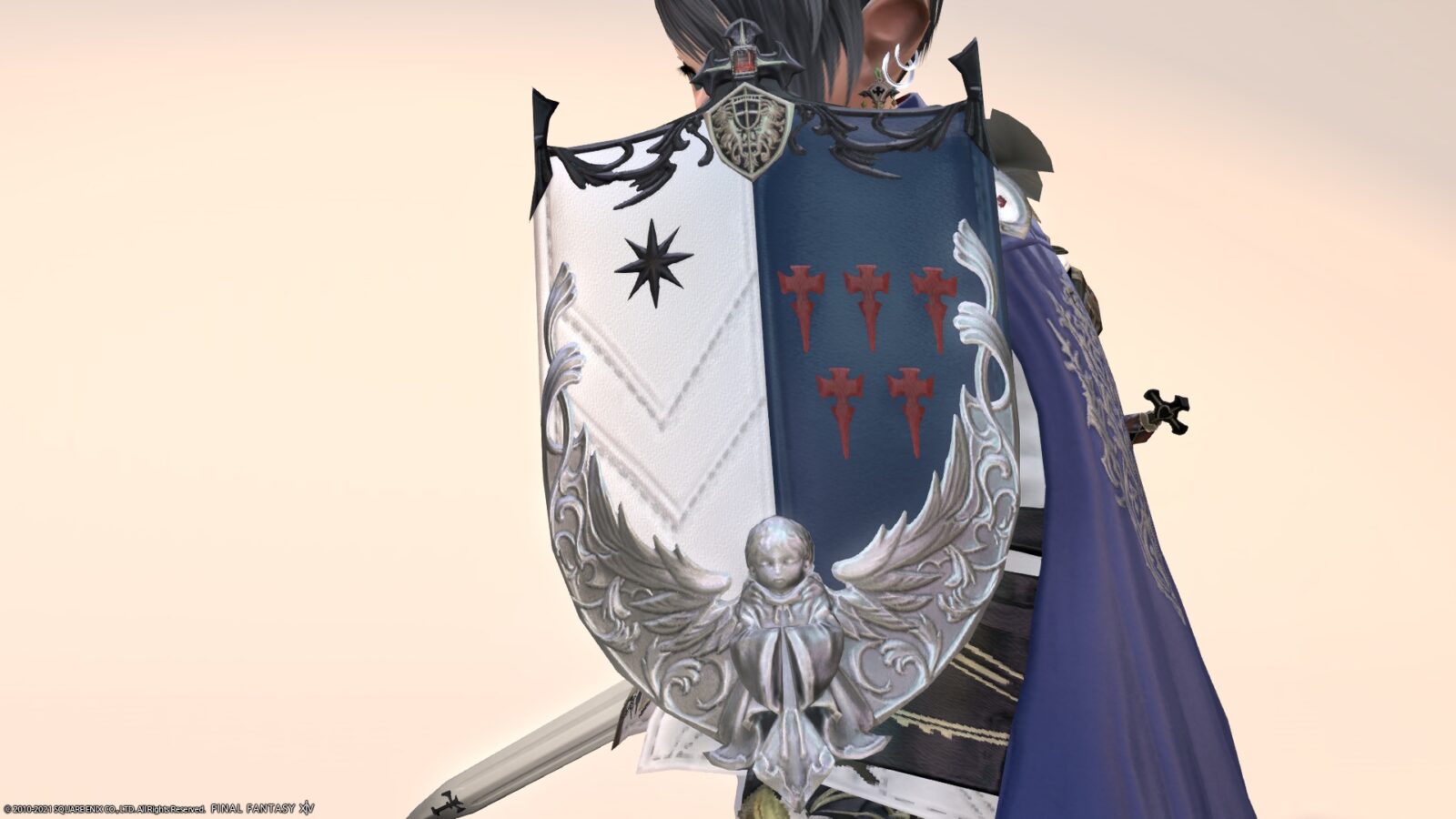 If you look closely, it seems that leather is used for the fabric.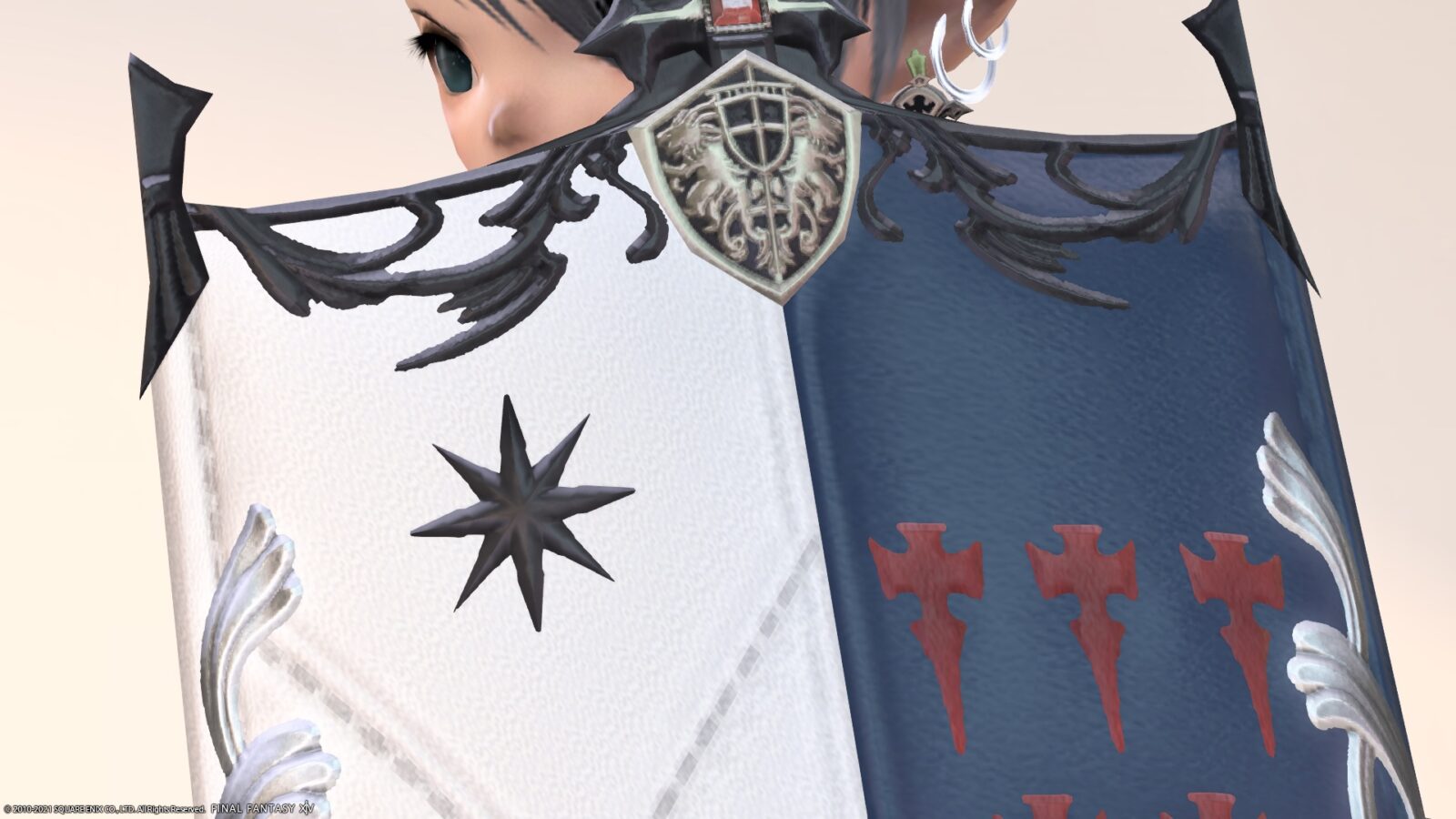 There is an angel monument at the bottom, which is kind of cute.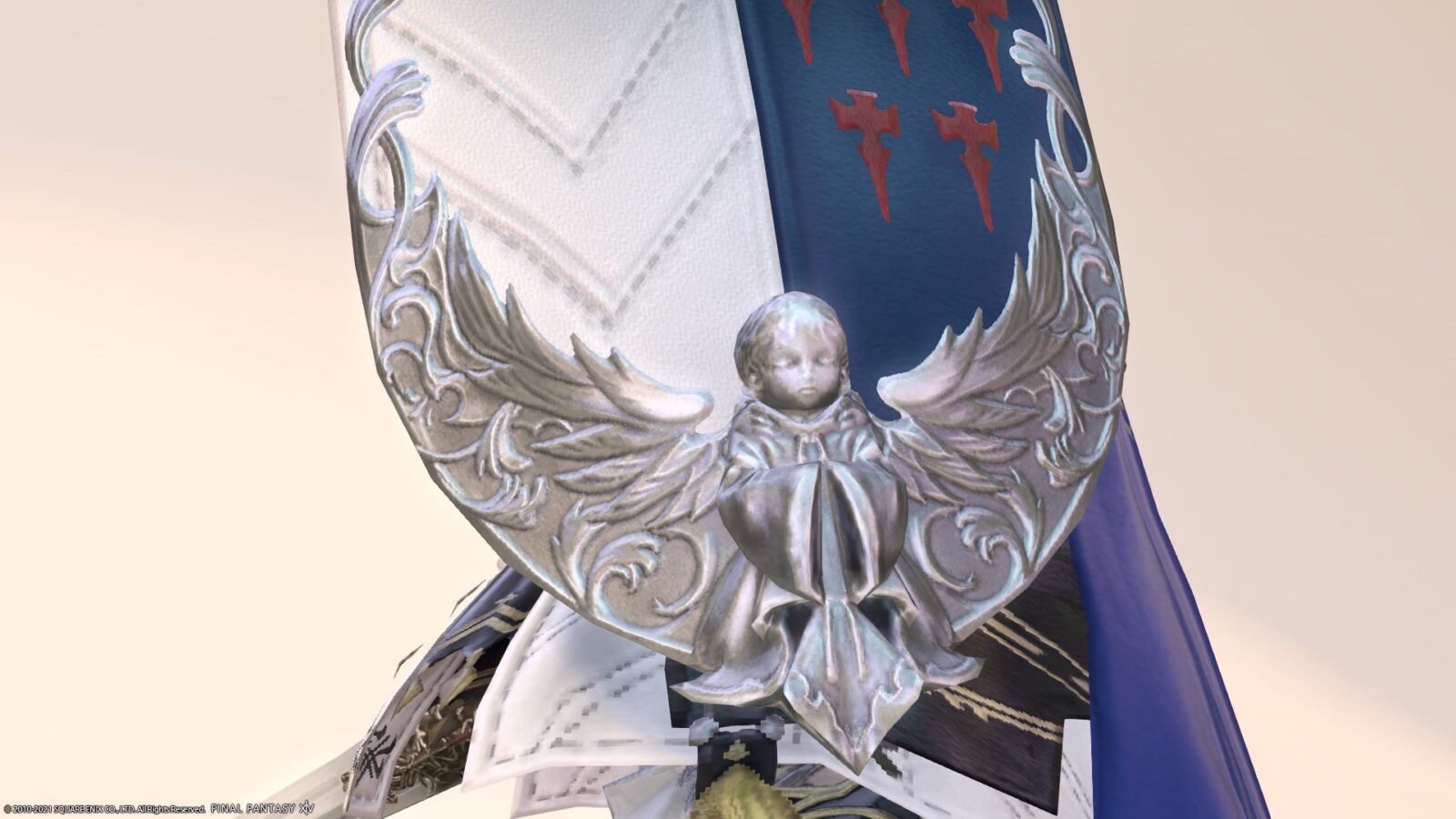 By the way, in the legend of King Arthur, "Evalach" seems to have the phrase "I wrote a cross with blood on the shield". This may be the motif.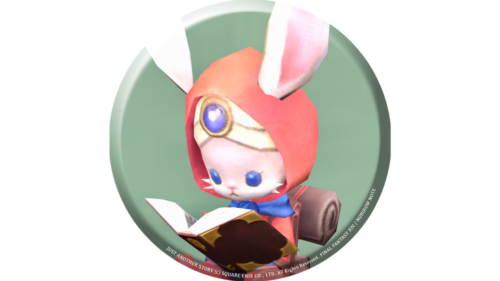 namingway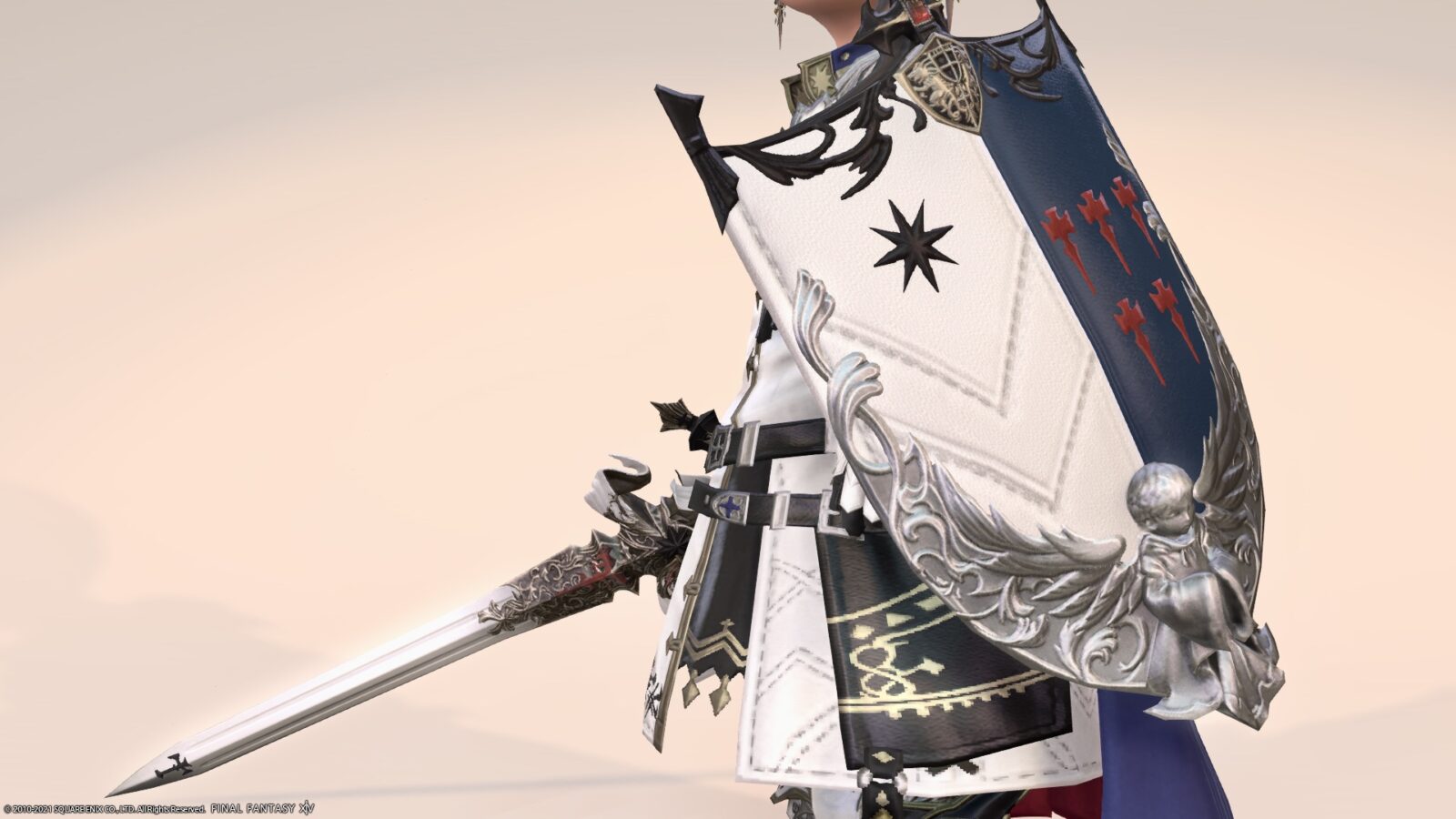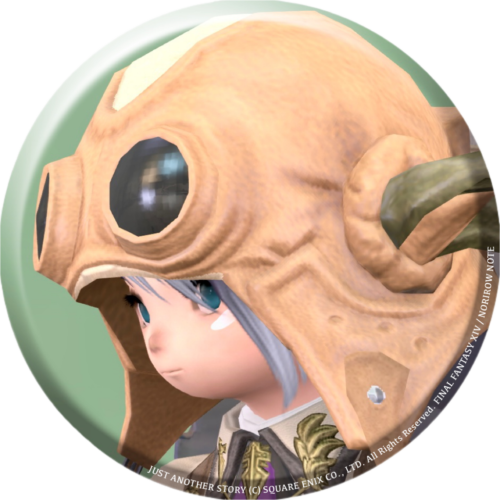 norirow
I feel that there are quite a few weapons derived from the legend of King Arthur in this world!
Speaking of "chivalric romance", it's King Arthur. It's right!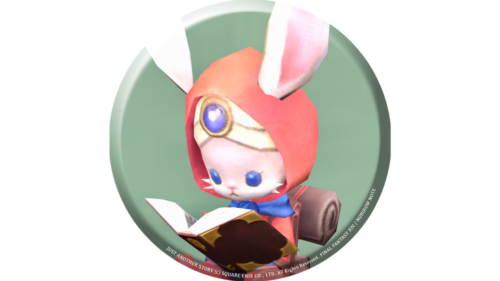 namingway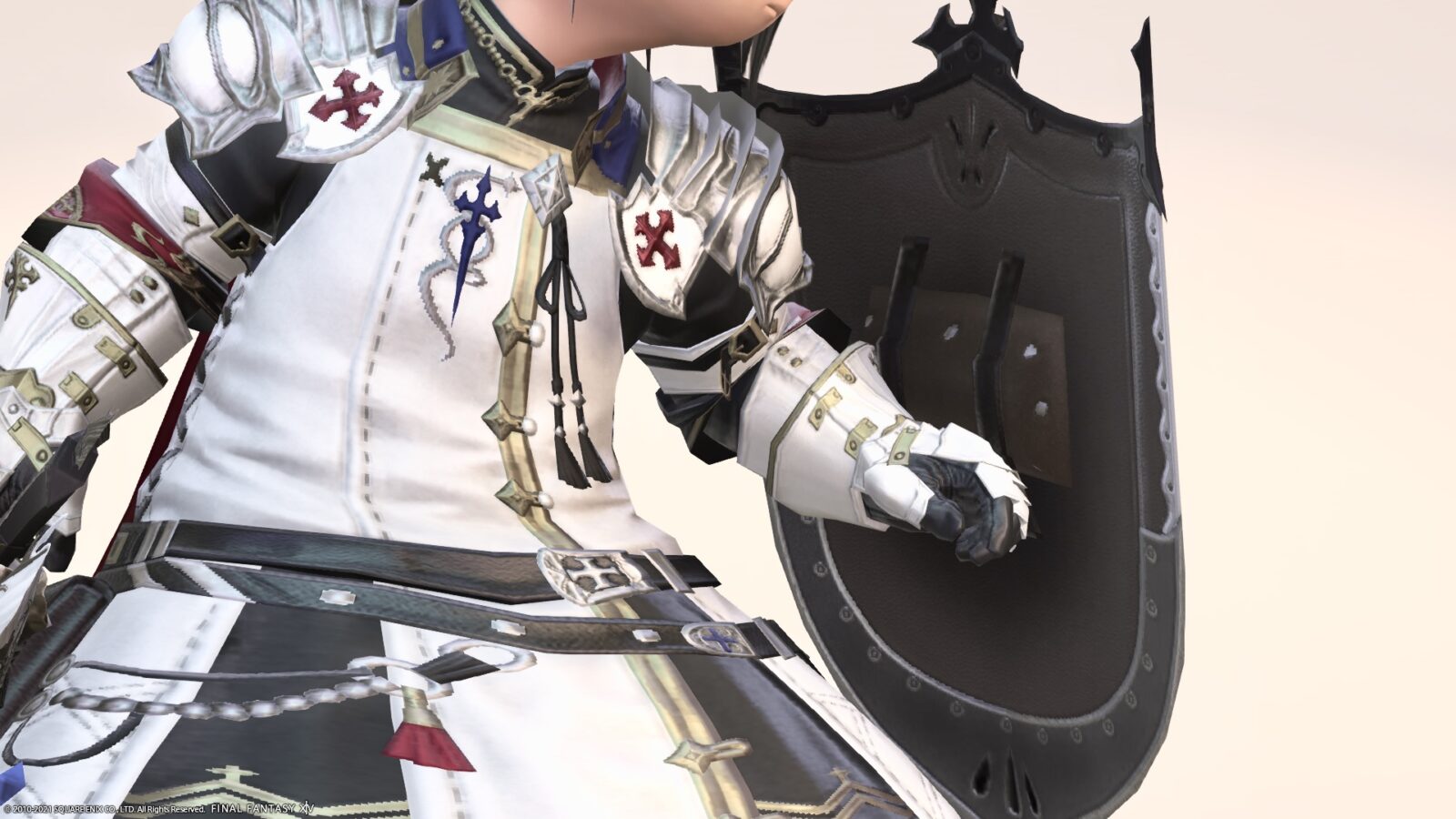 AF3 weapons can be obtained by clearing the Paladin Lv70 Job Quest.
Also, the AF3 weapon itself cannot be dyed, but if you evolve it in the forbidden land Eureka and go to the next stage through the first form, you will be able to dye it and a glowing effect will be added.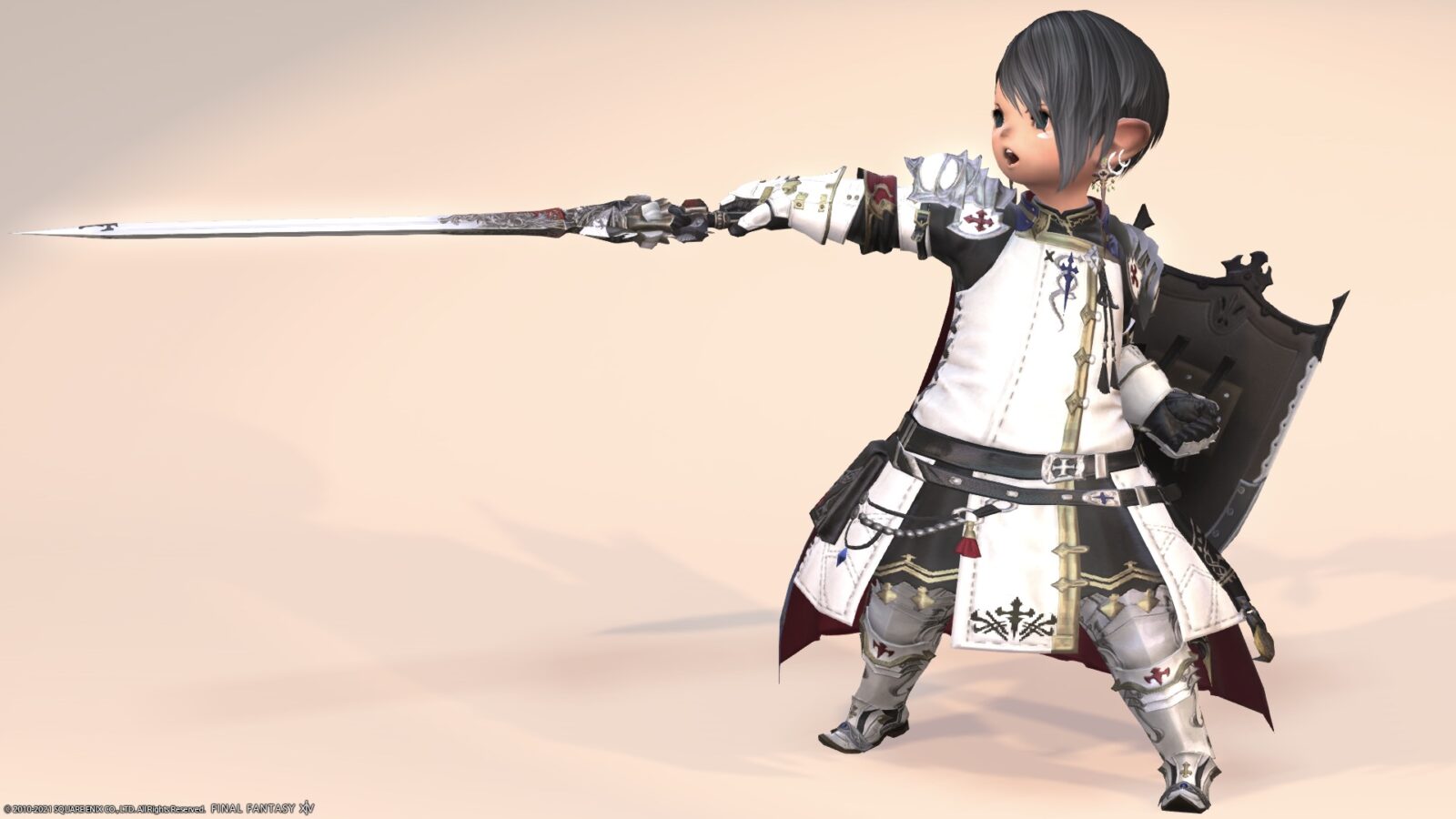 So, it was a record of Paladin's AF3 weapons "Antiquated Galatyn" & "Antiquated Evalach" and the first form of Eureka Weapon "Galatyn" & "Evalach".
▼ Please check the video for the movement when equipped!
Related records
Paladin's successive AF weapons