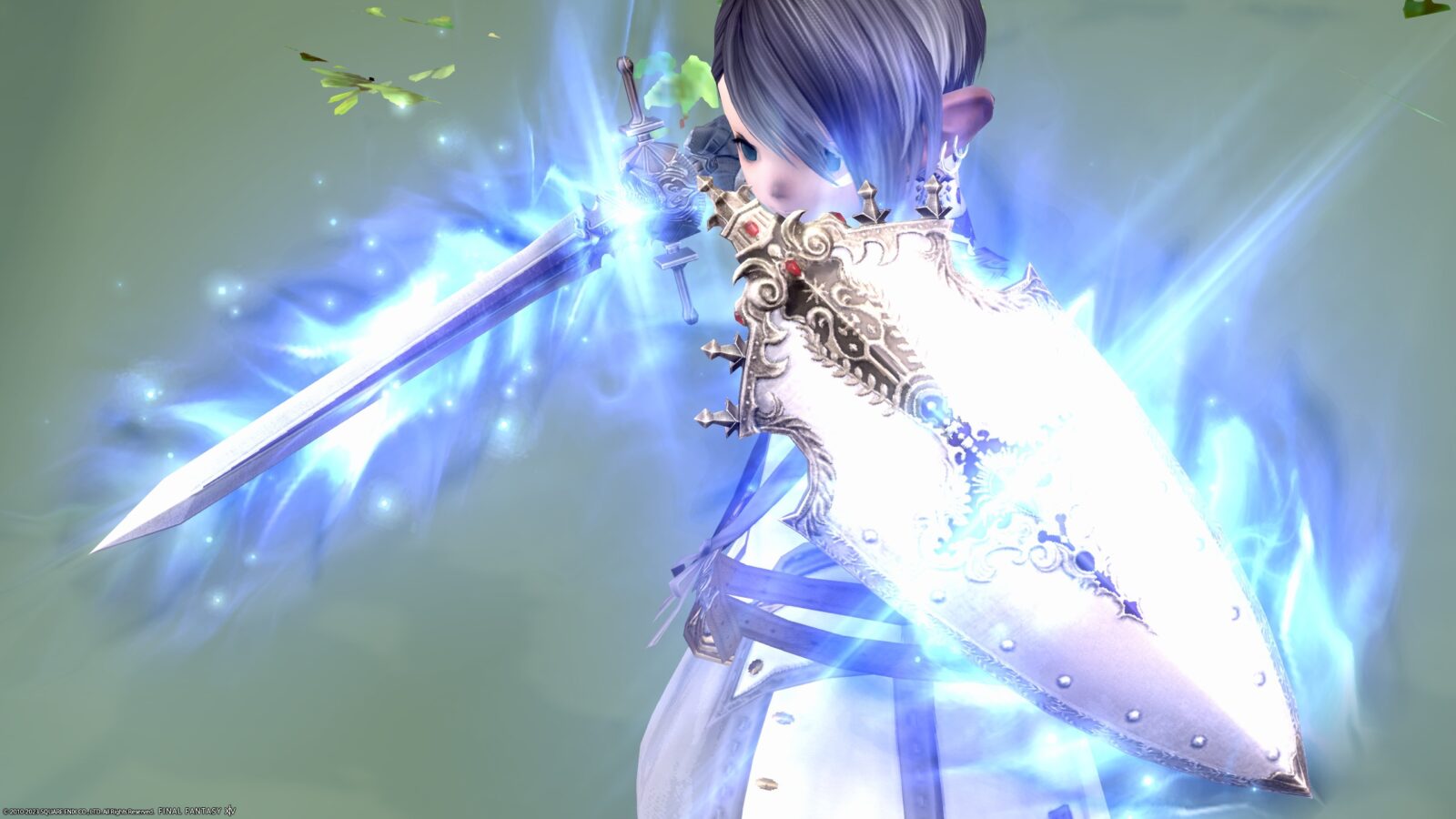 This is a record of the sword "Augmented Law's Order Bastard Sword" & shield "Augmented Law's Order Kite Shield", which is the 4th form of Paladin's Resistance Weapon (RW).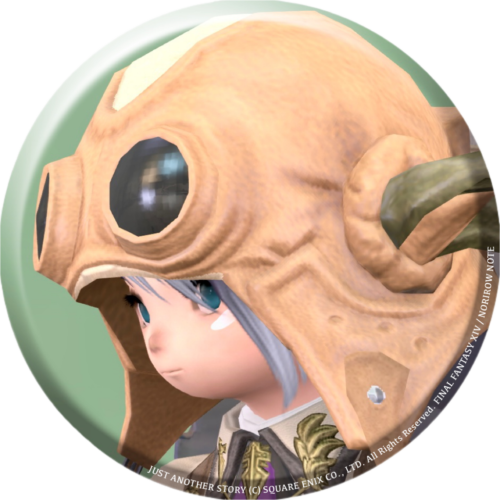 norirow
Oh, that palace's sword and shield have evolved to shine beautifully!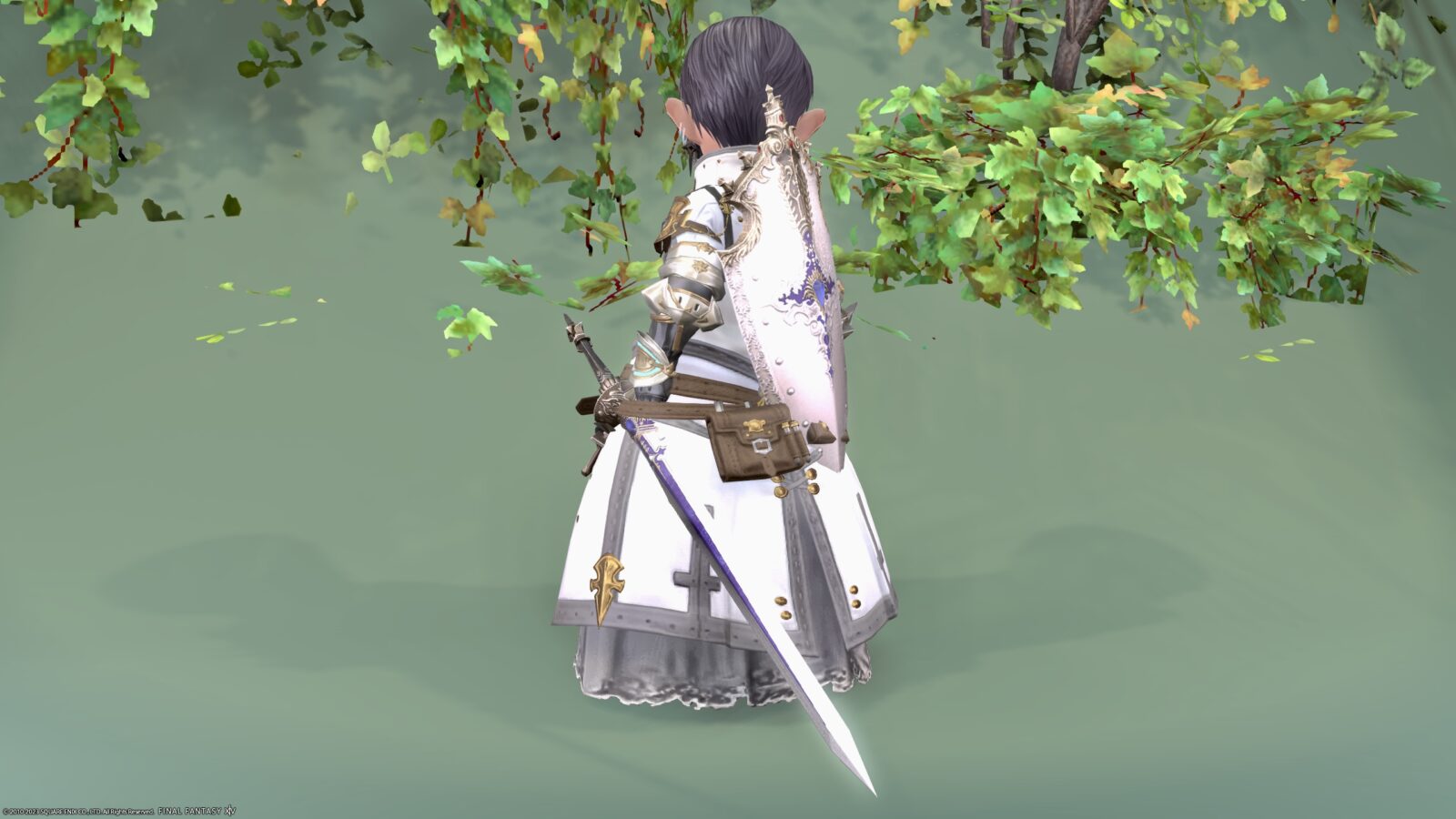 It has beautiful effects.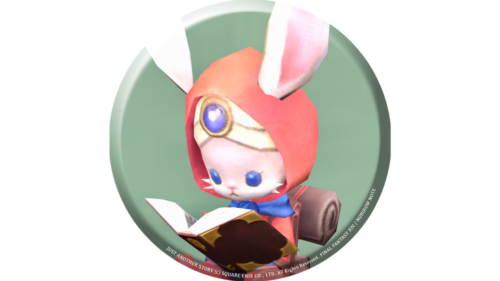 namingway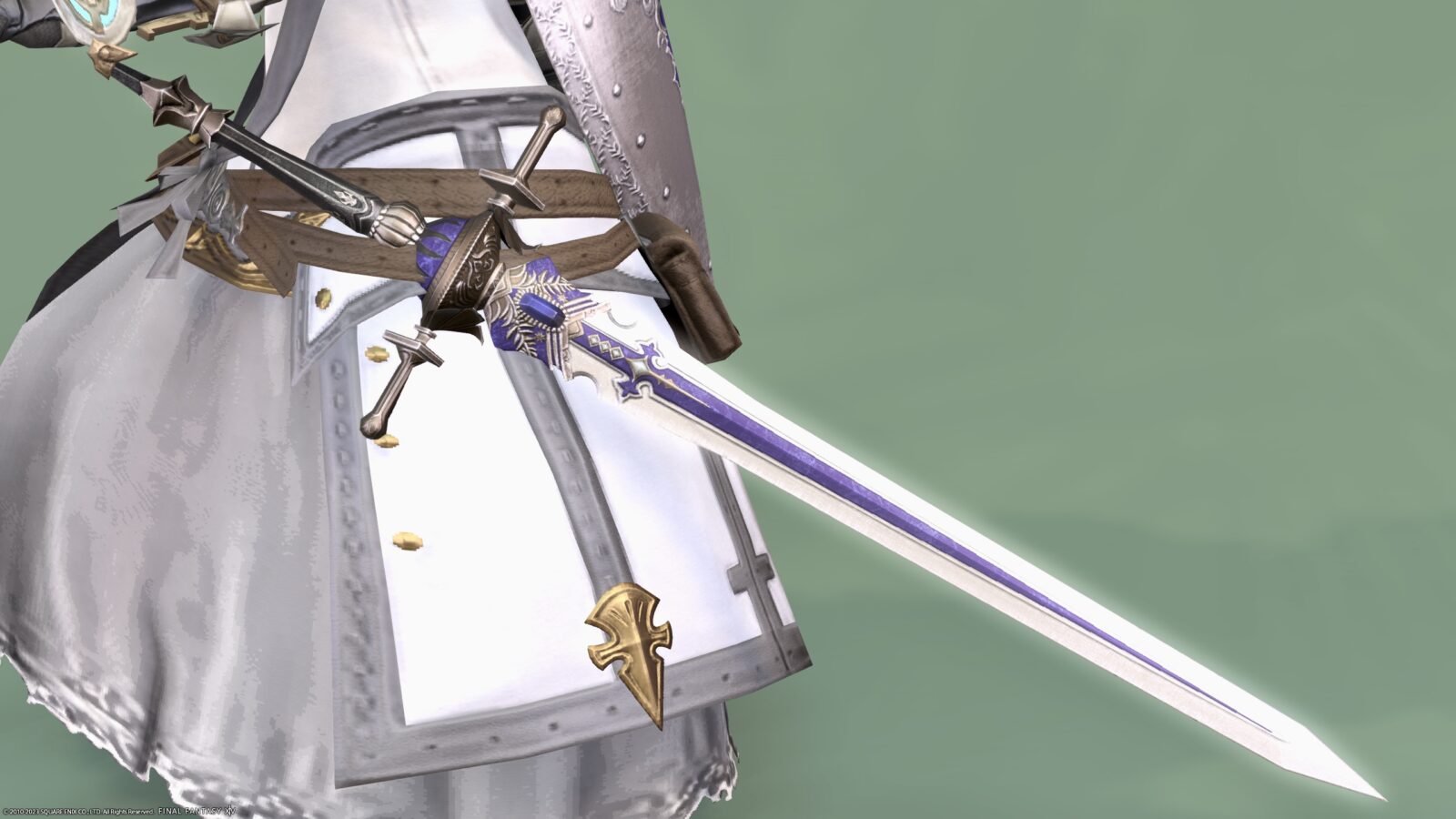 If you just carry it, it's exactly the same as the previous stage, and it's a very high-class sword and shield.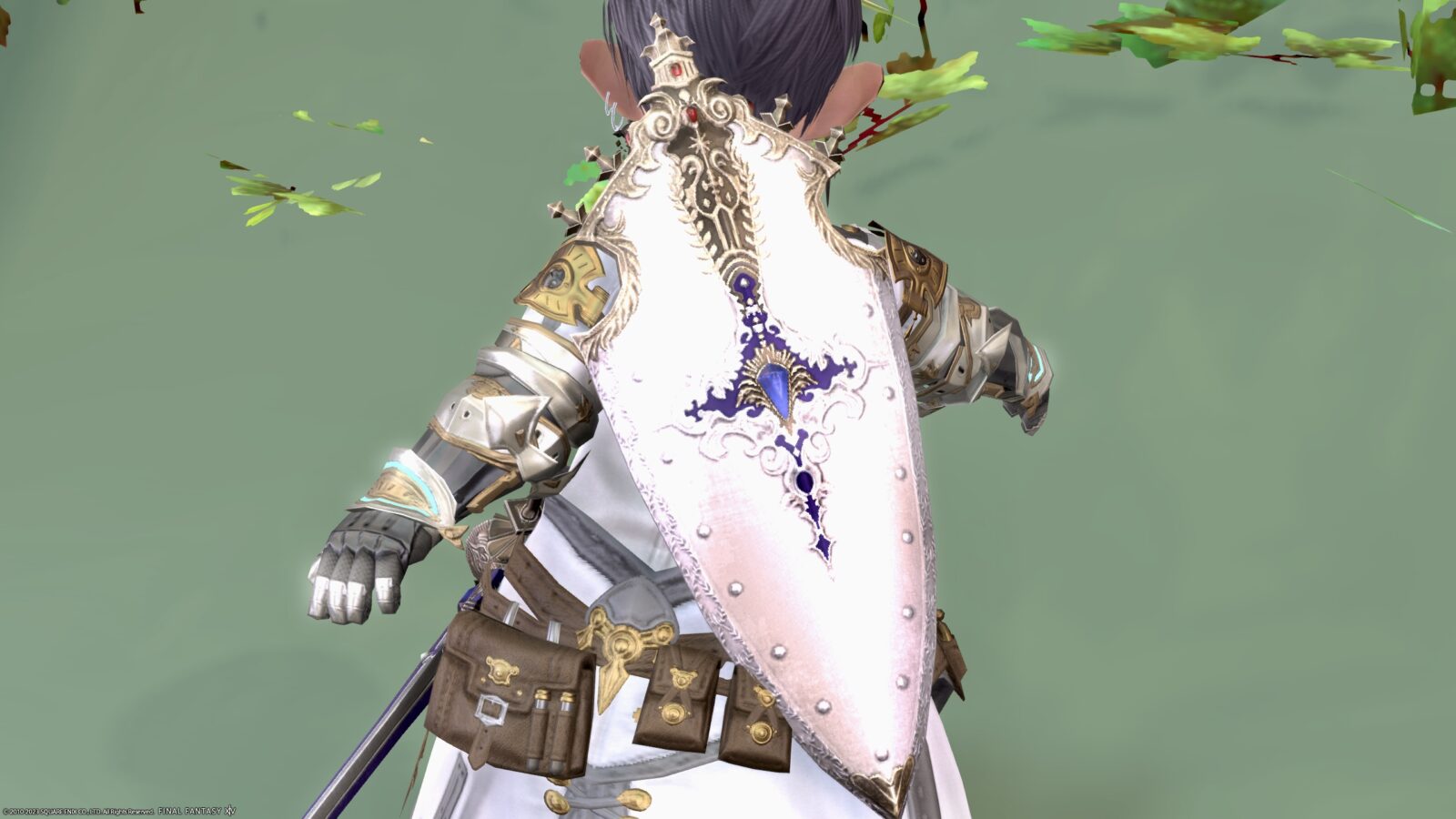 However, this will light up when you set it up!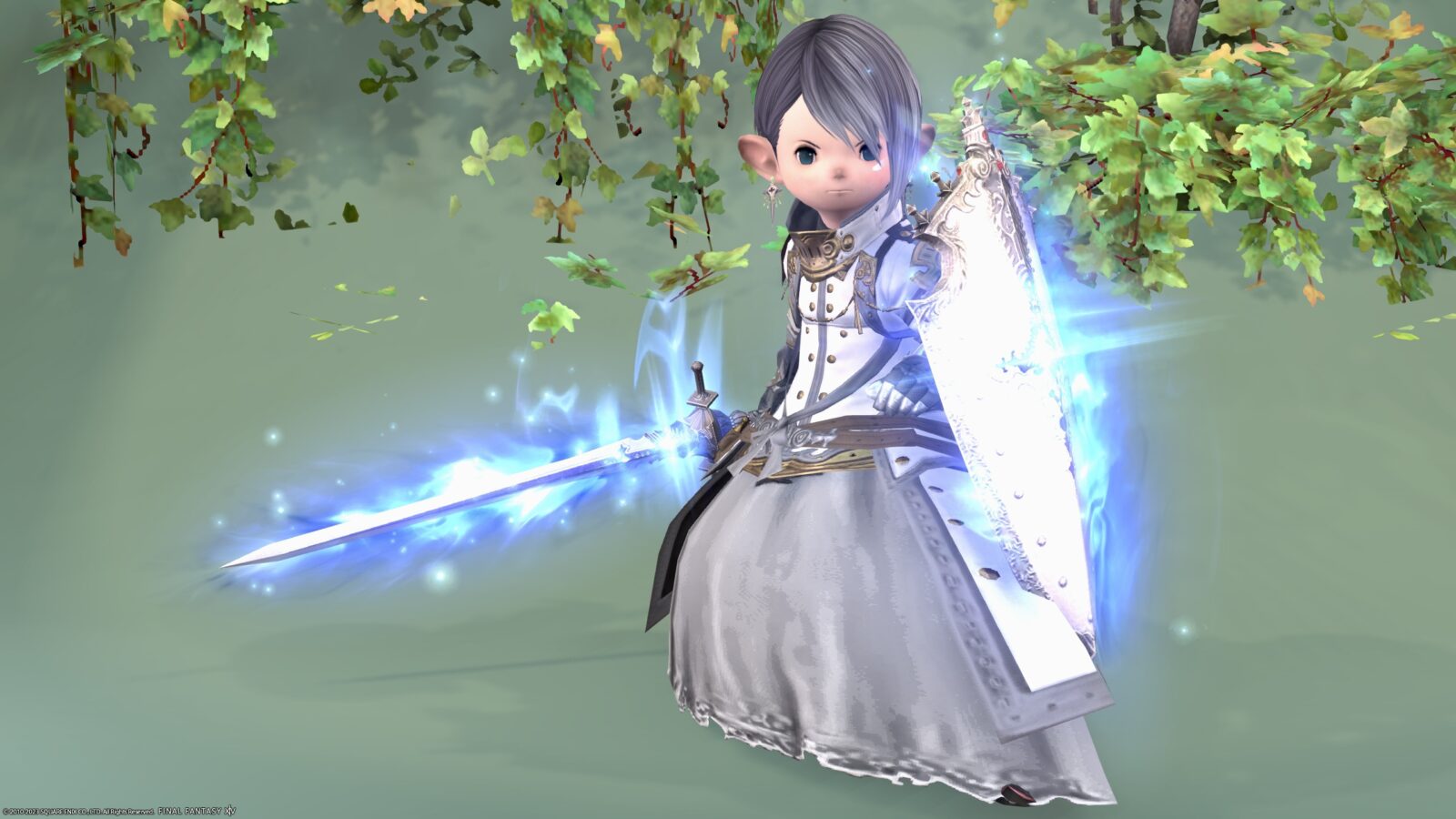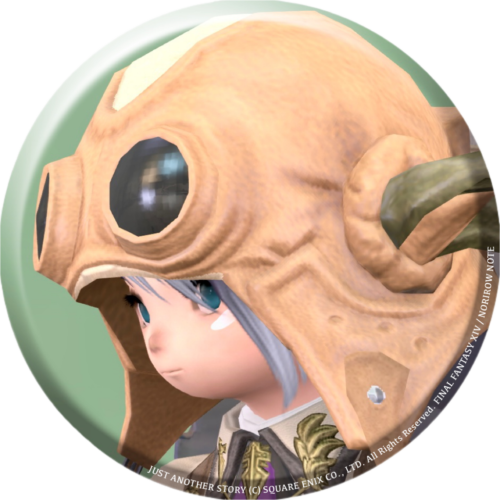 norirow
The blue light is so beautiful!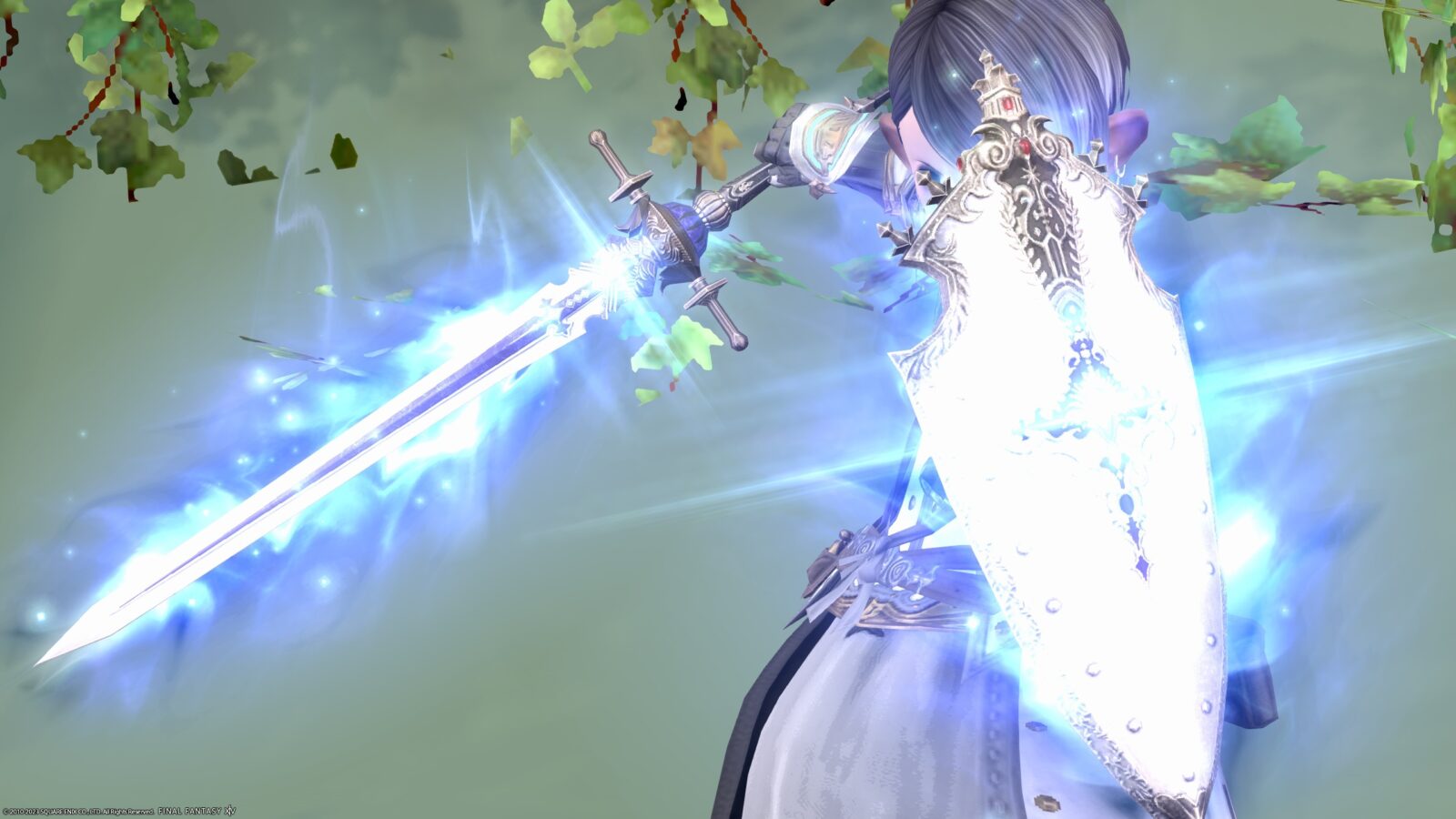 It has a blue aura-like flame-like effect.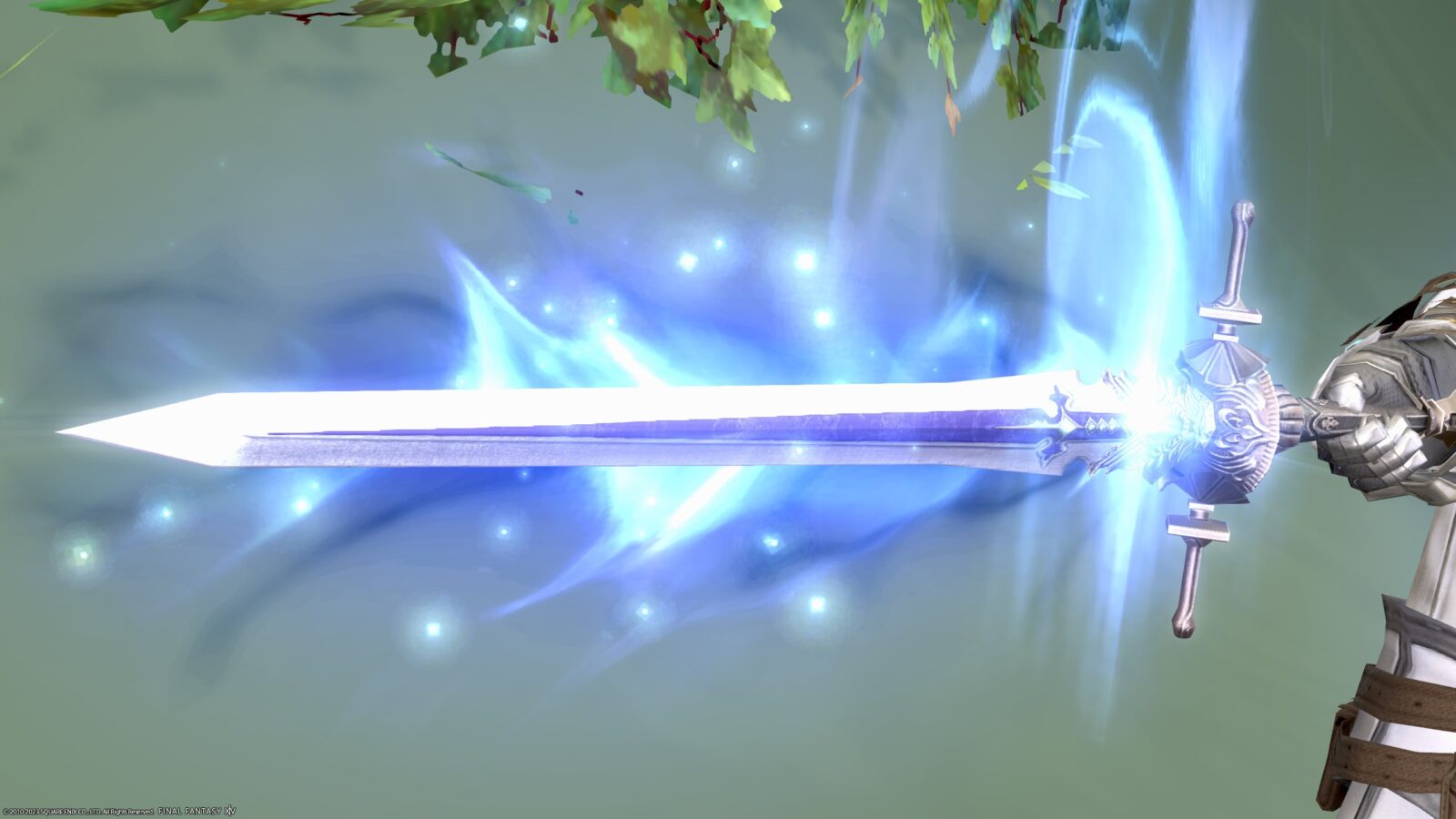 In addition, it is very beautiful with glitter and light pieces dancing.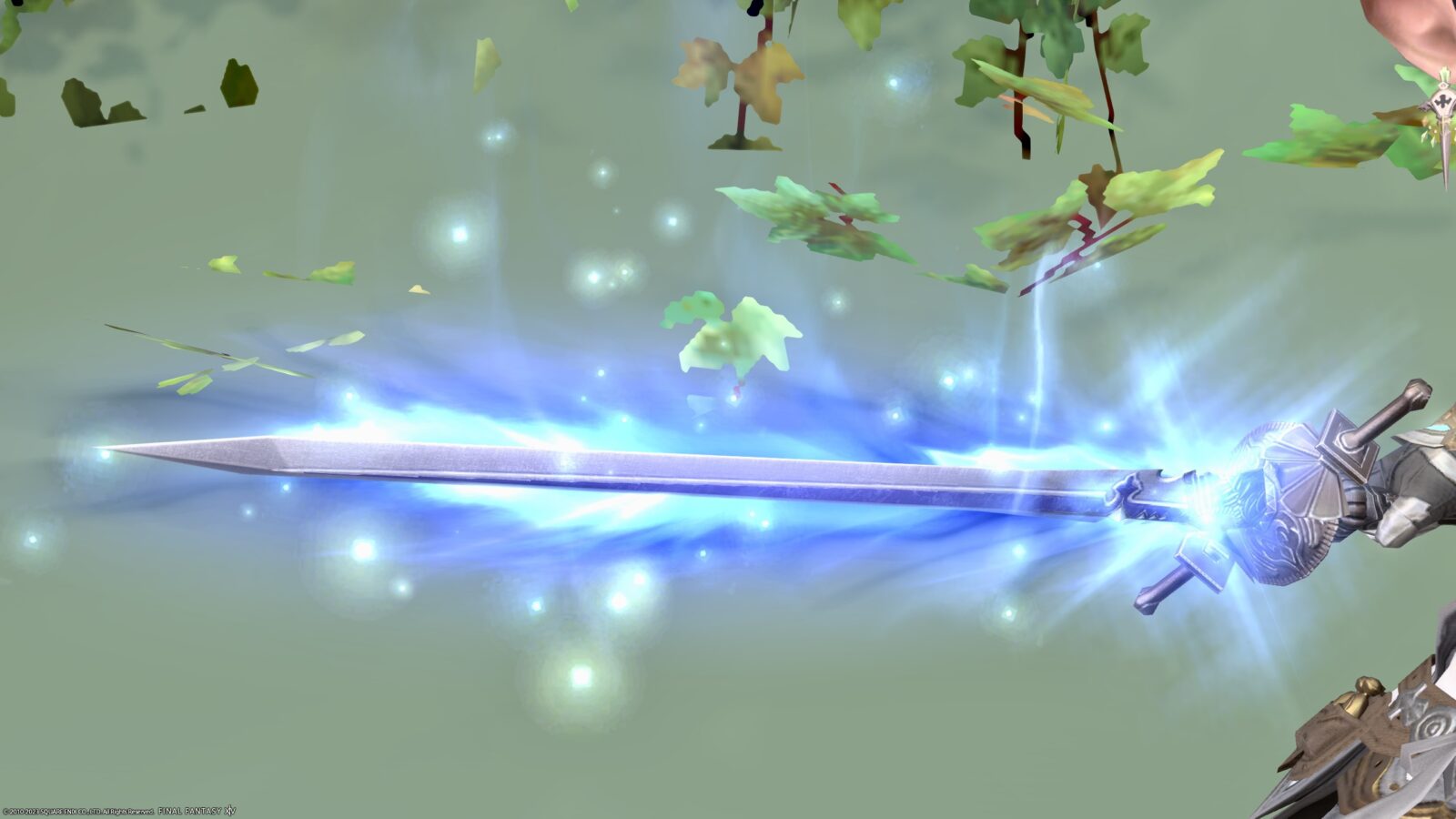 The jewel at the base of the blade emits a dazzling light.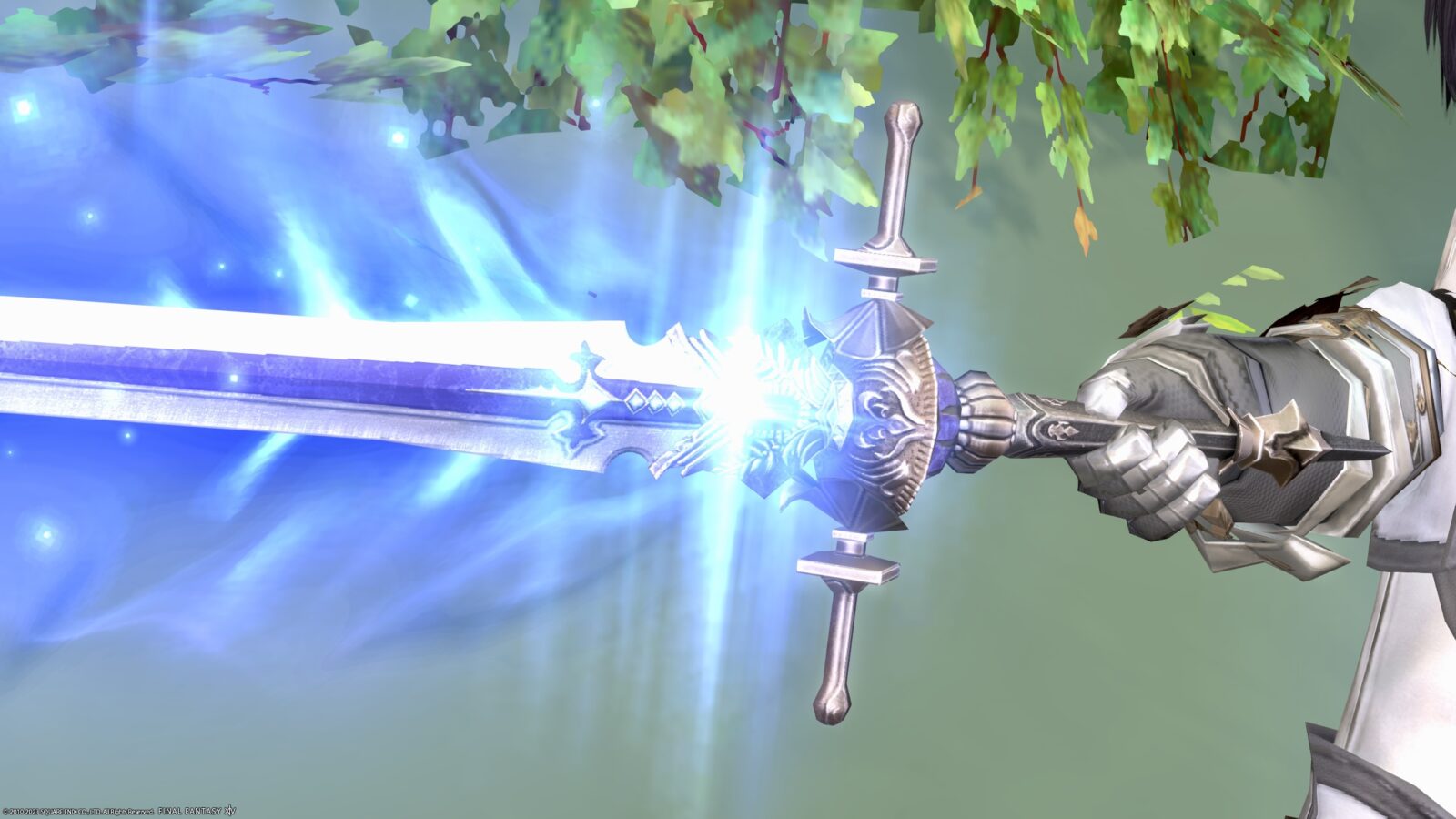 The afterimage of the light when you swing it around is nice.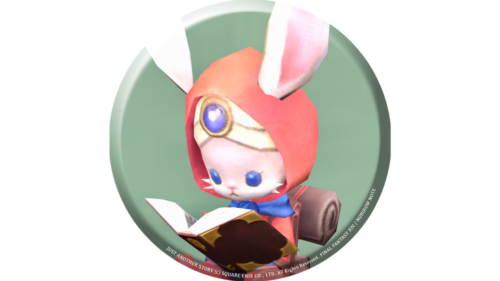 namingway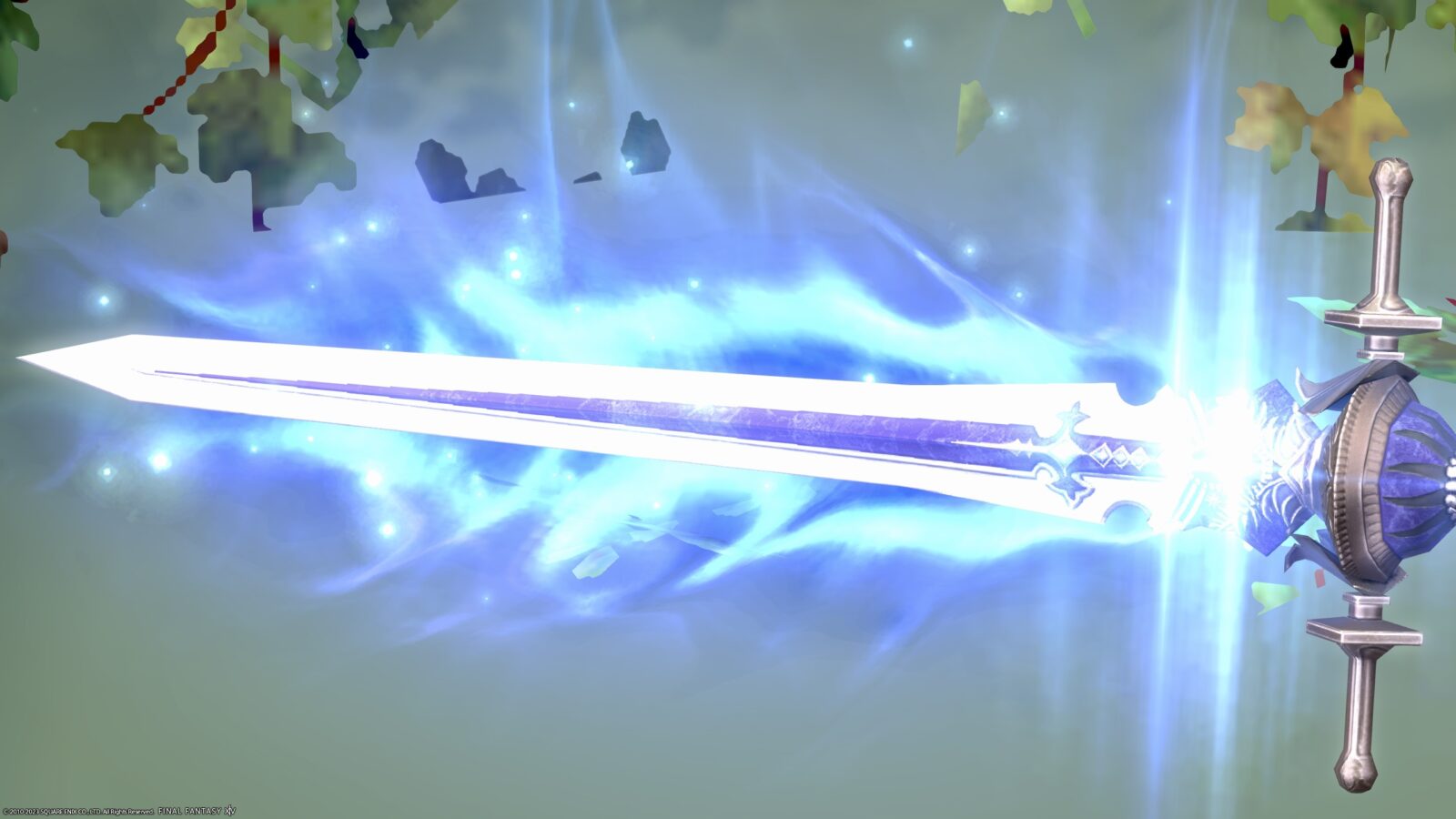 The shield is also surrounded by a blue aura.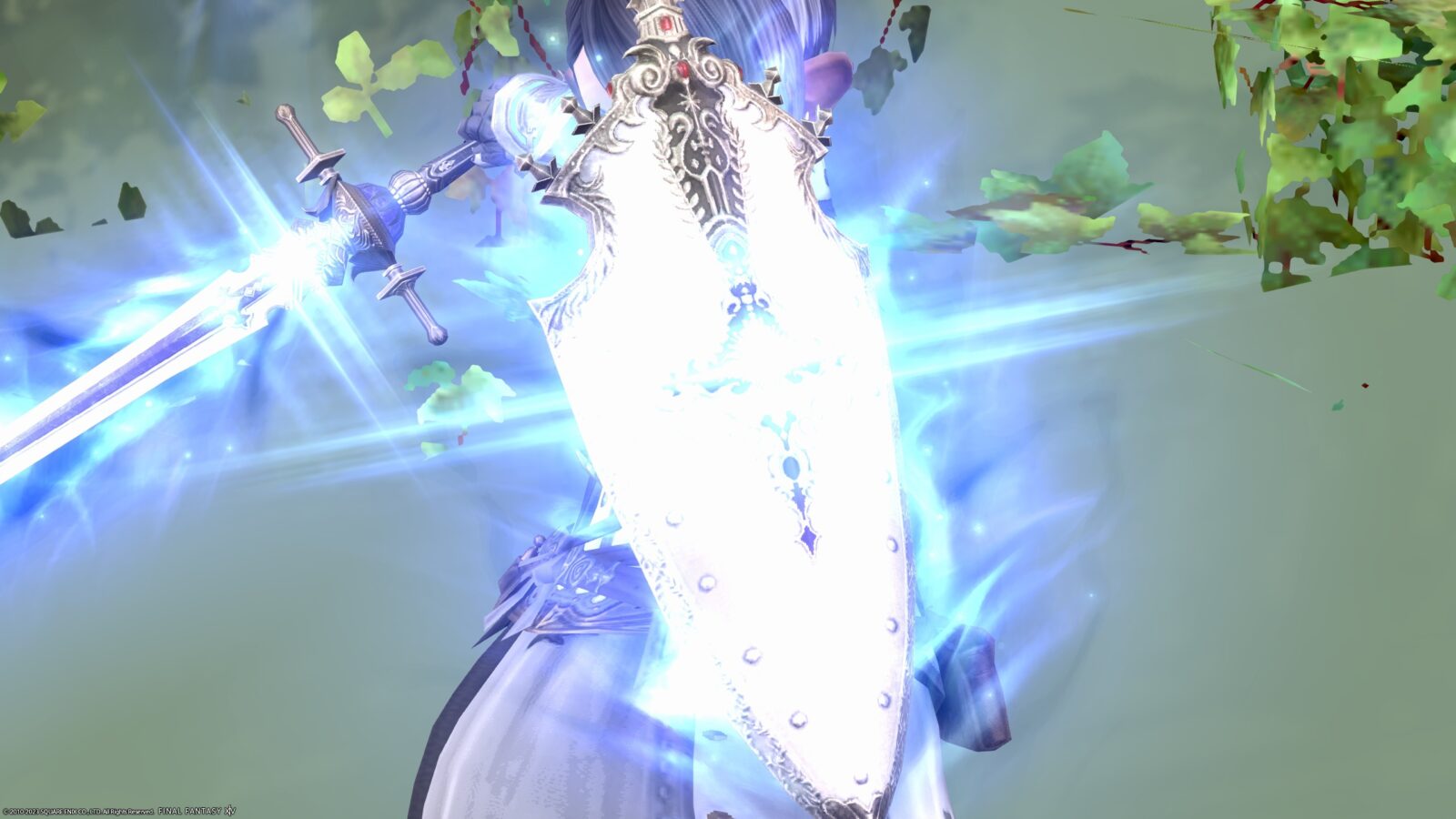 A more dazzling cross light is emitted from the jewel in the center.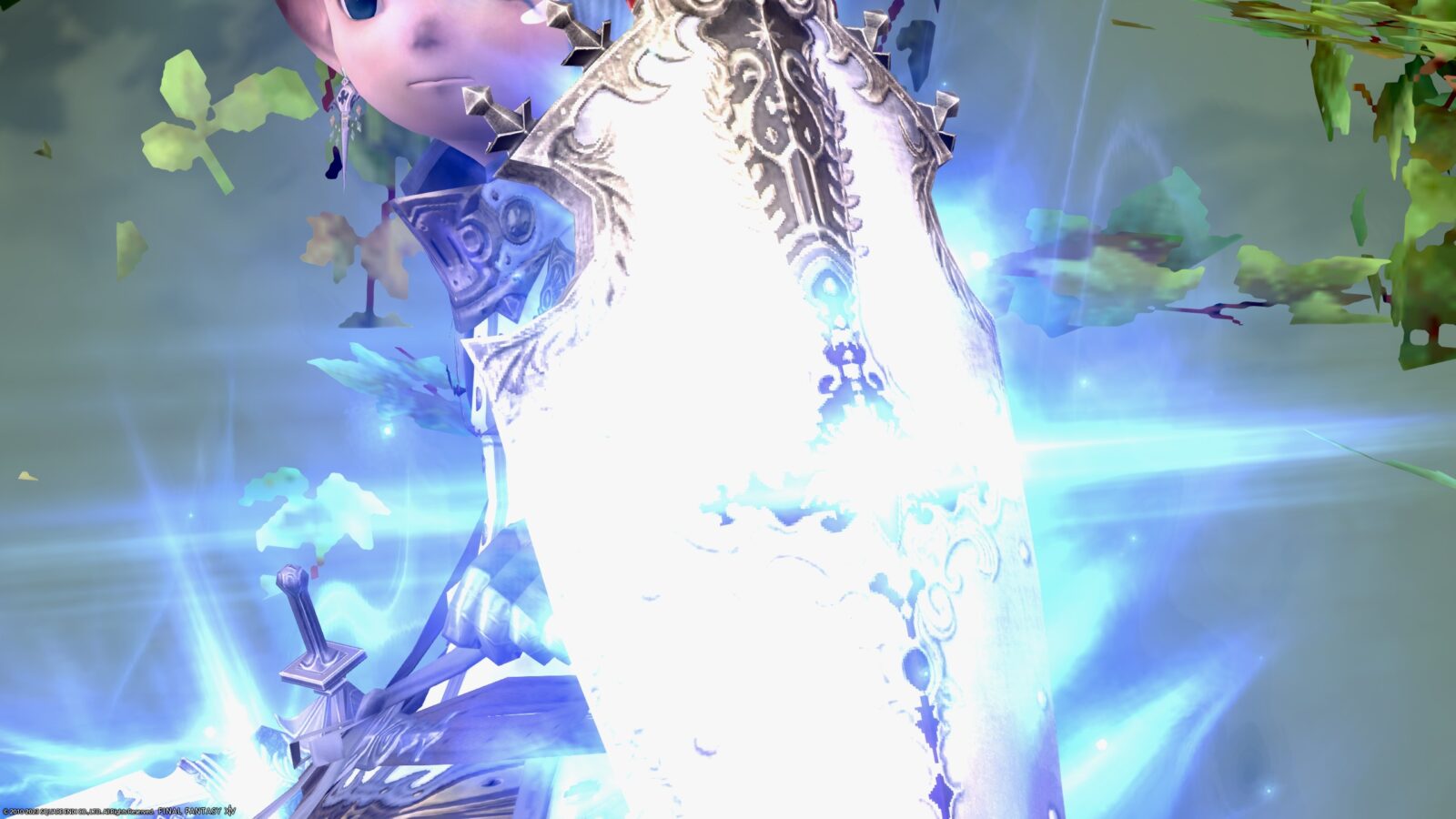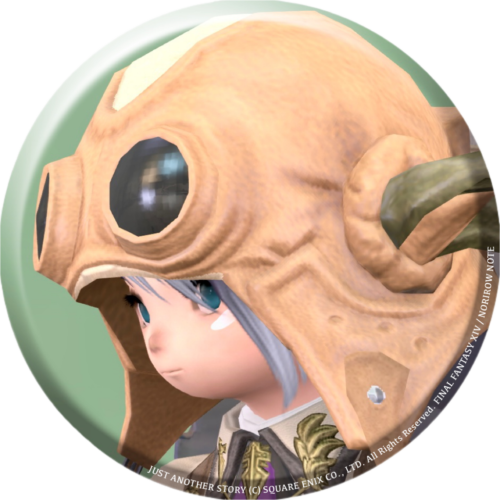 norirow
It seems to have a great buff.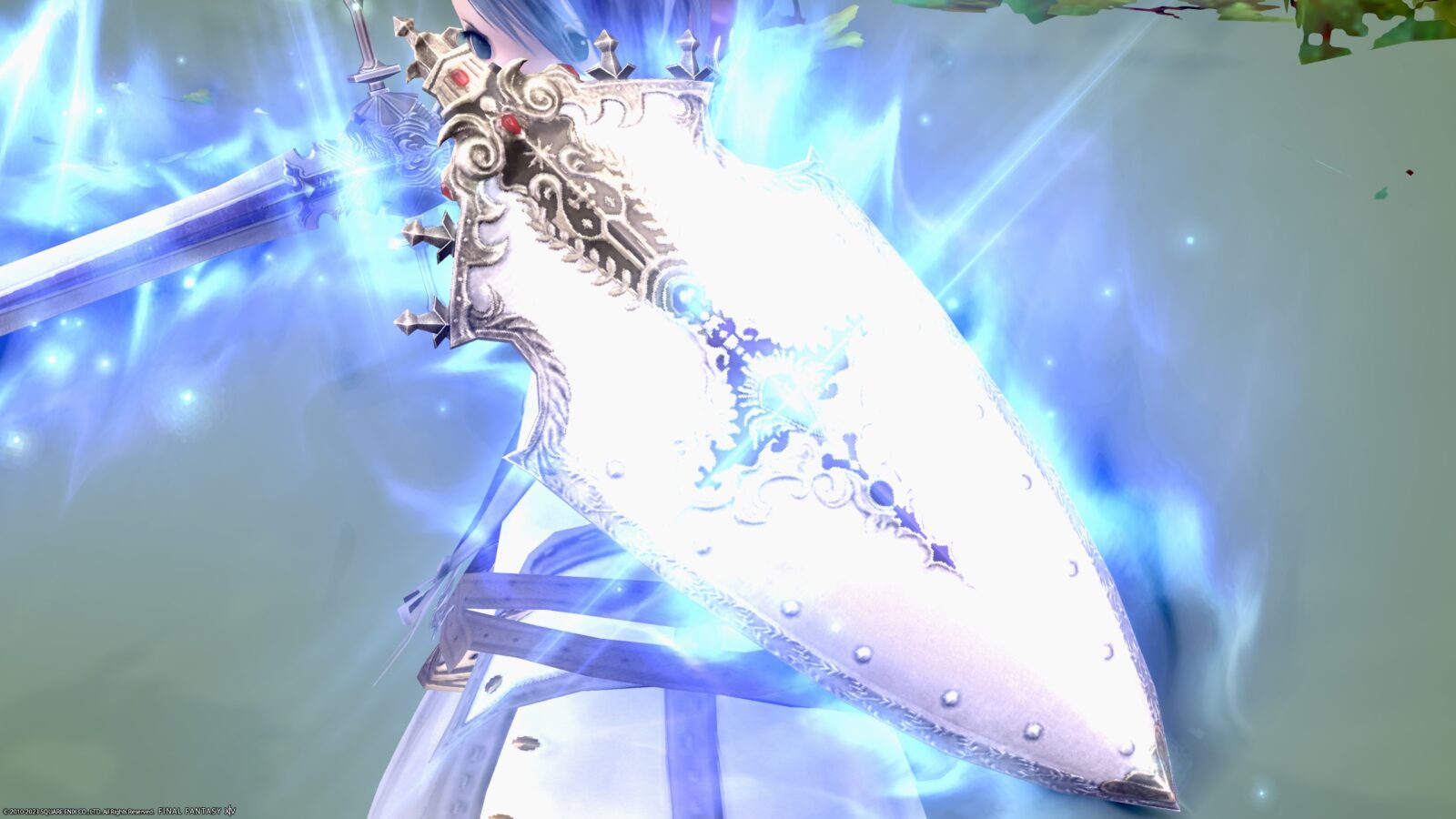 The sword and shield were originally designed to be slender, but this effect made them look pretty strong.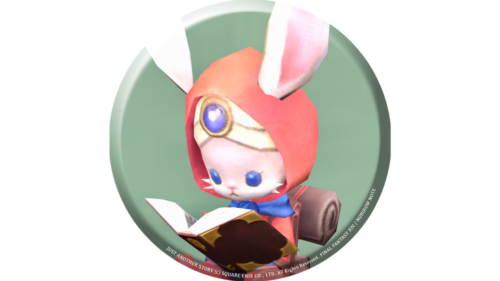 namingway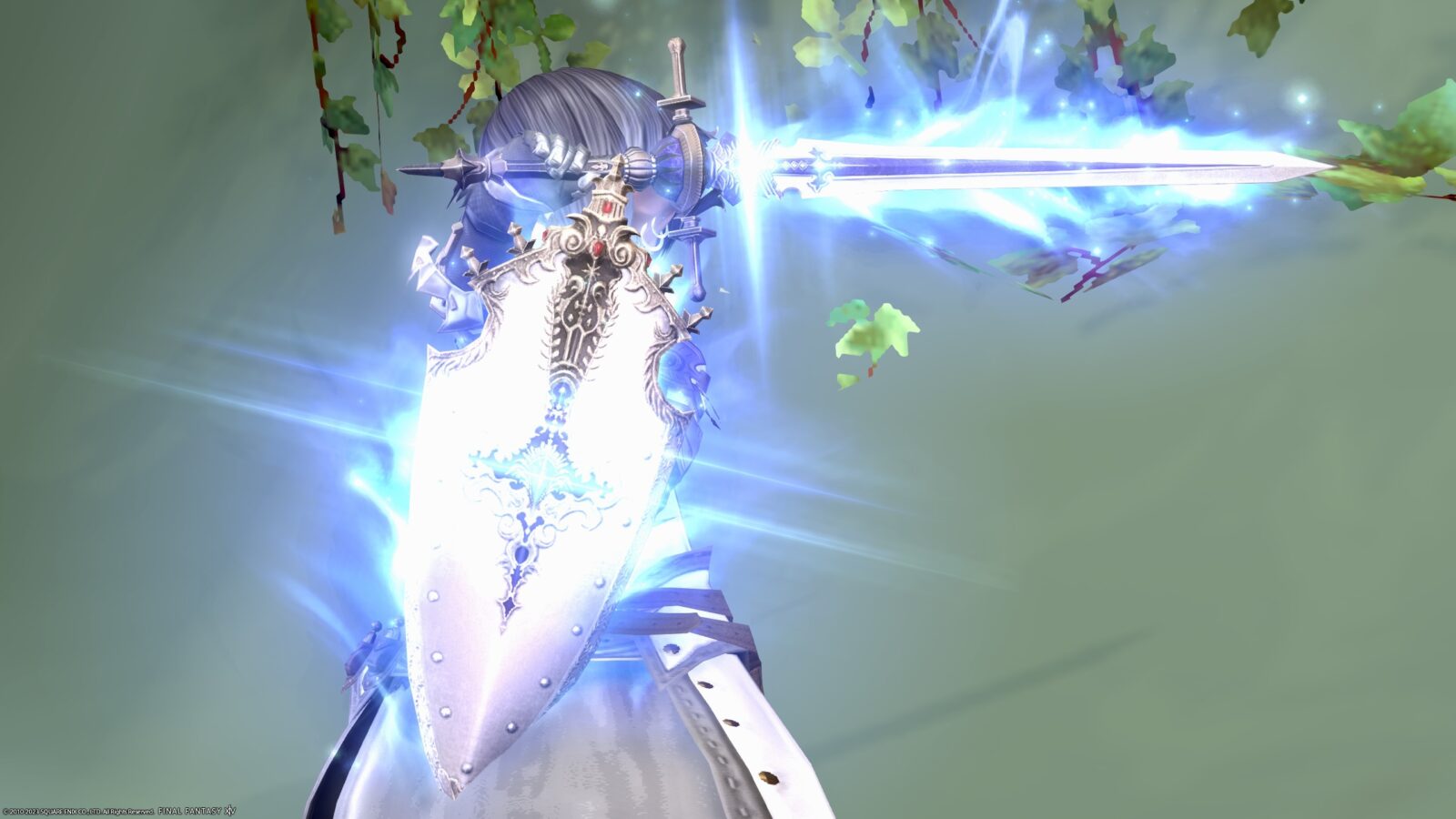 I don't think you can get a sense of the glowing effect from just a photo, so be sure to check it out in the video below!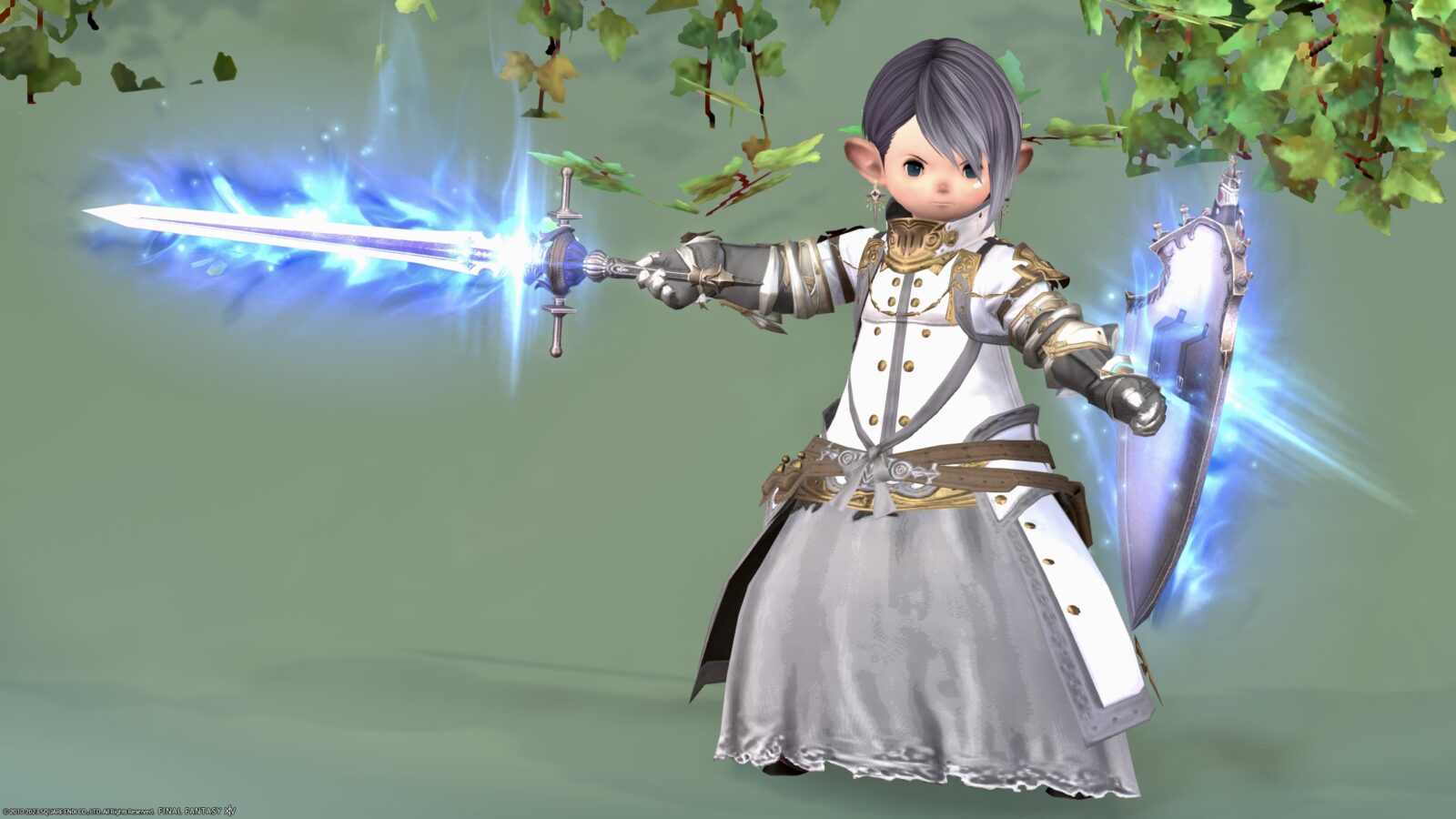 Dyeing Patterns
It's hard to tell when it's shining, but the blue part of the sword and the blue and black parts of the shield change color.
Original Color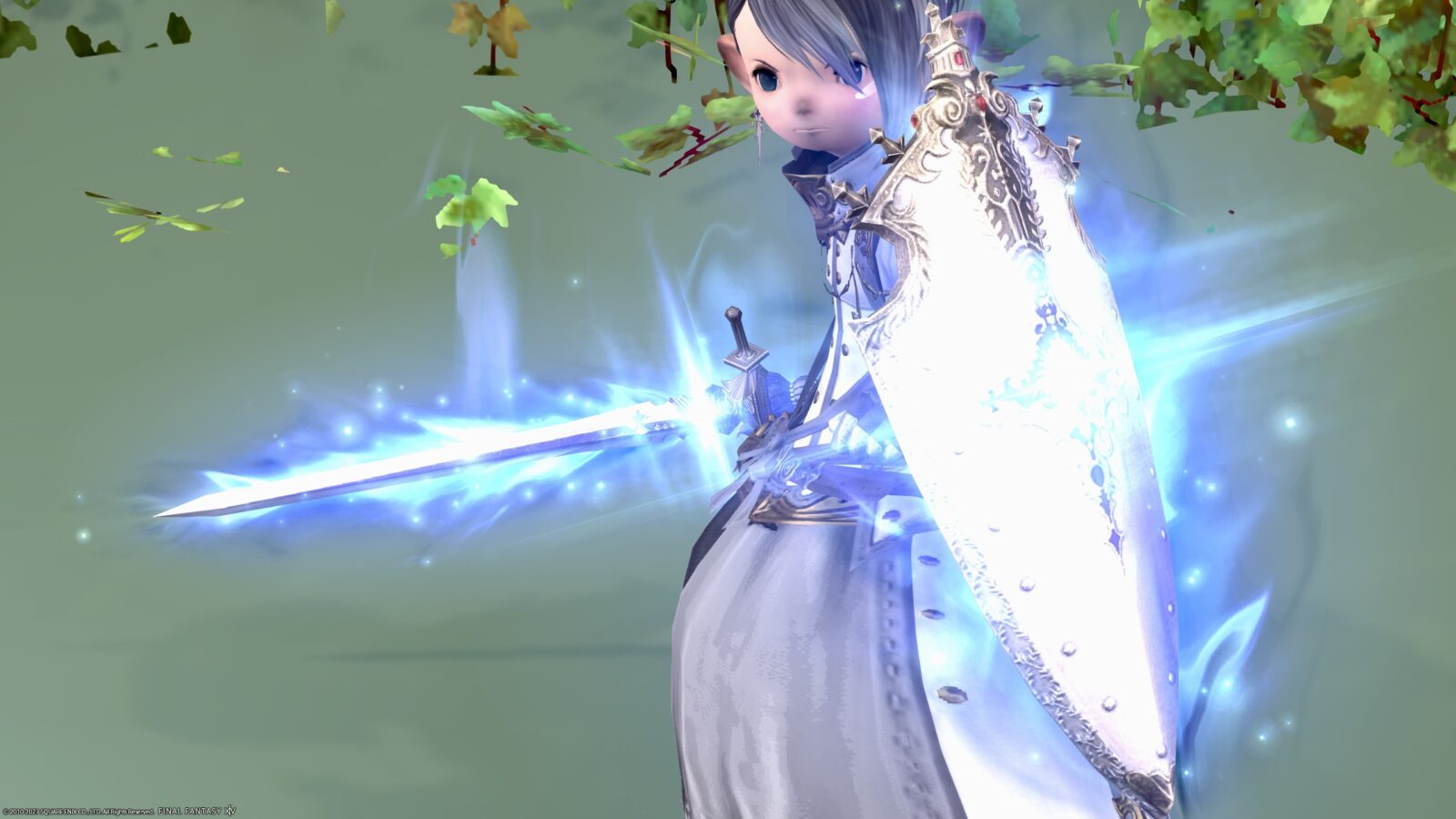 Dalamud Red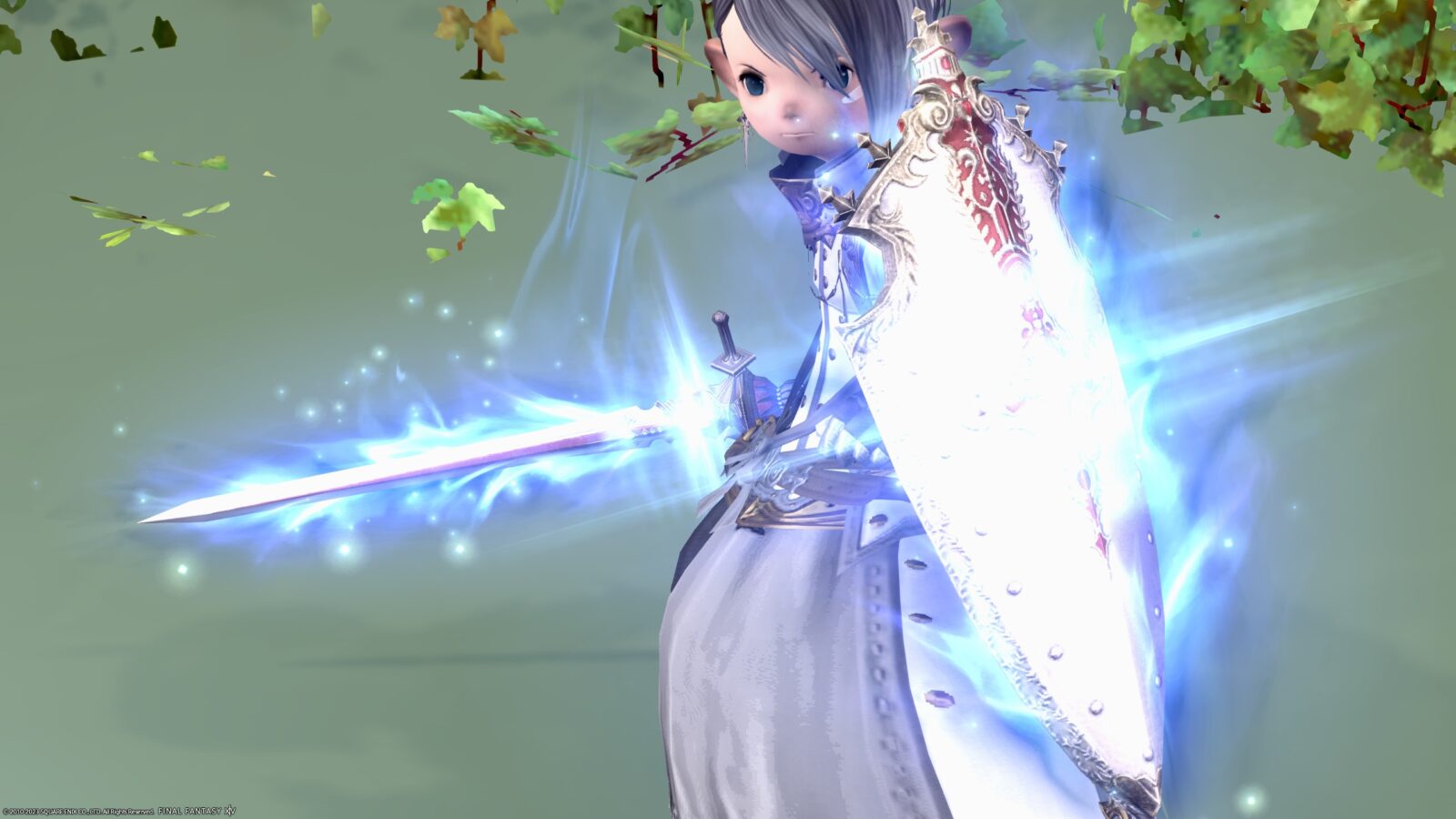 Honey Yellow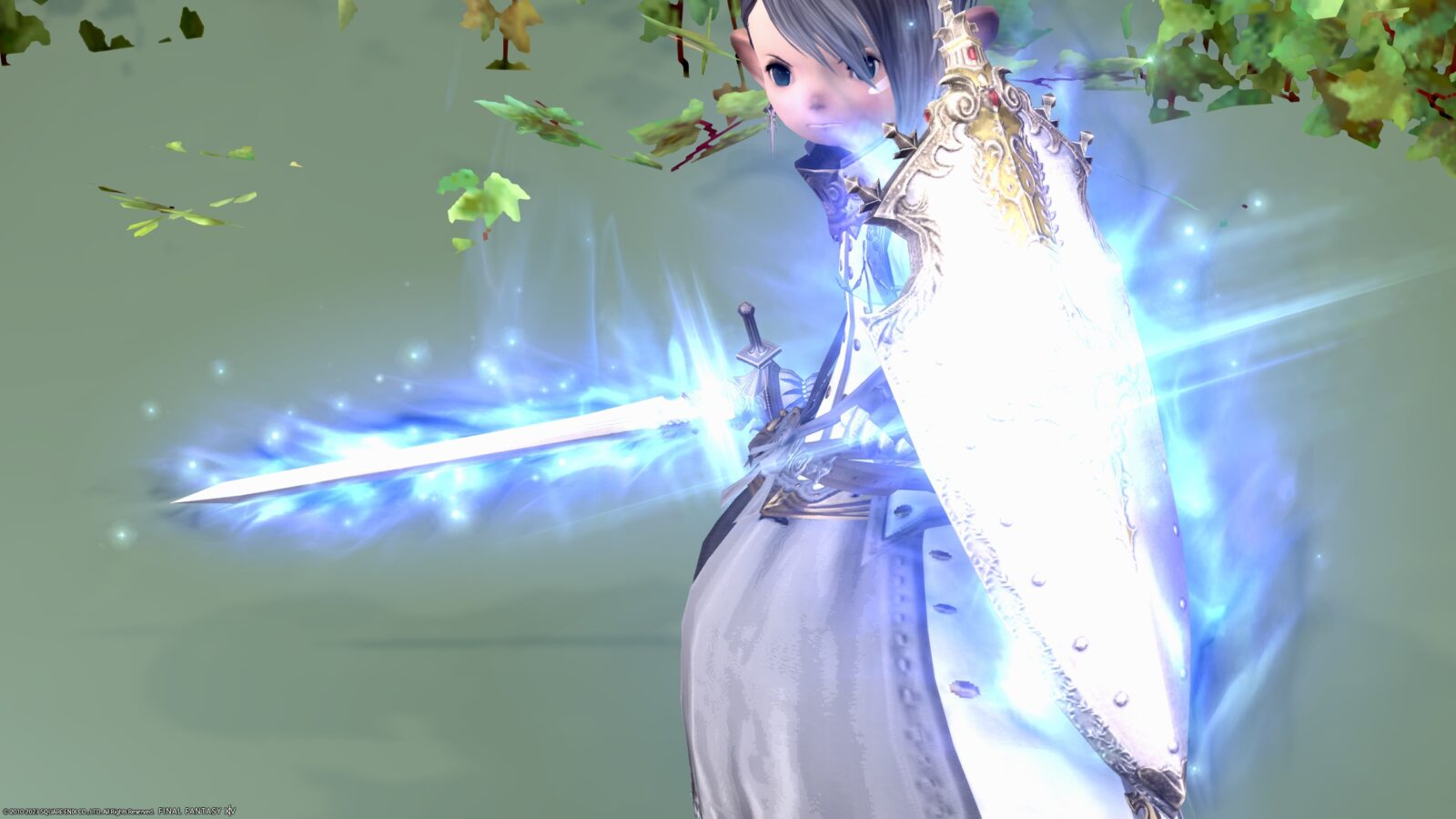 Turquoise Green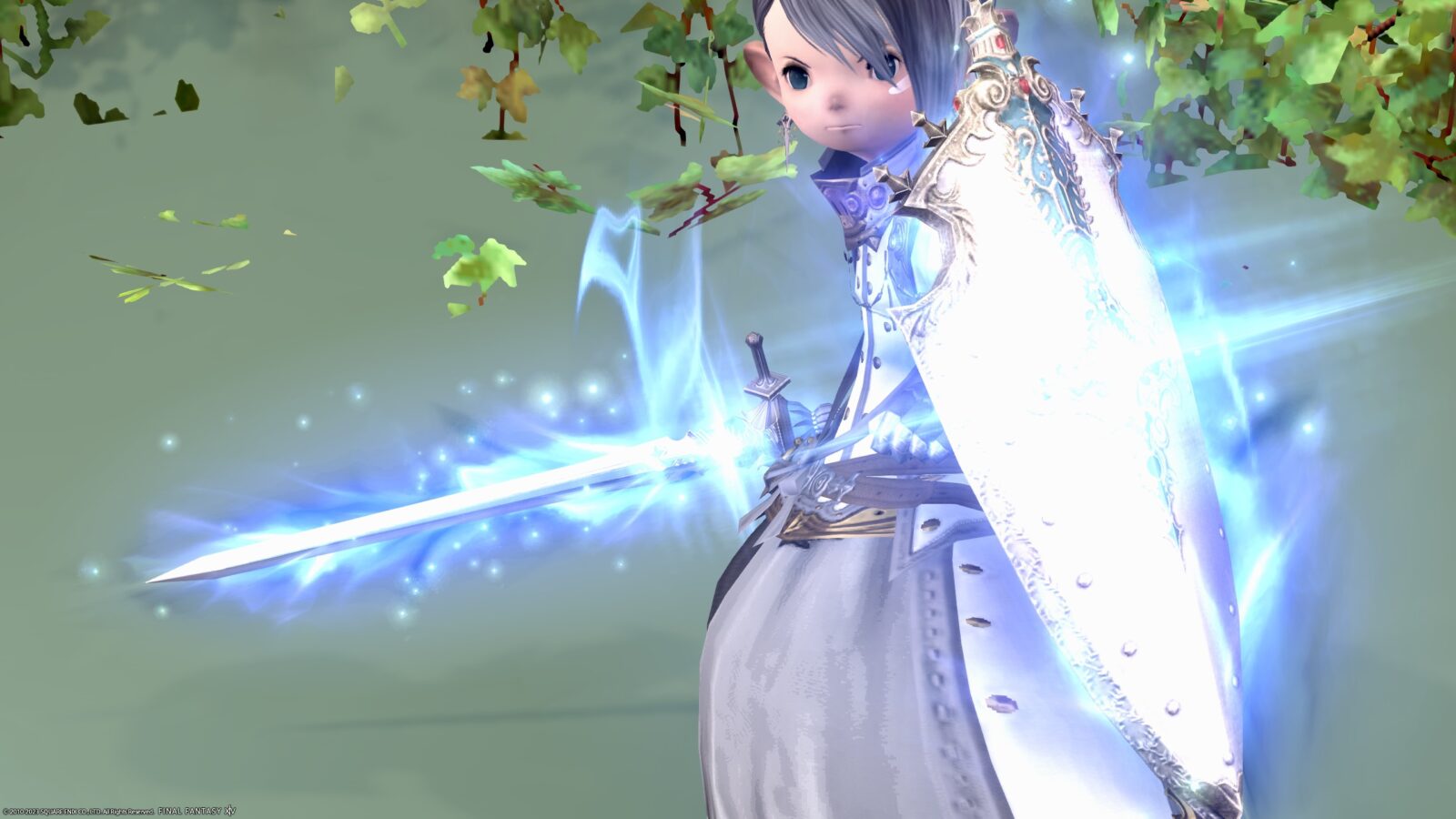 In addition, the dyeing condition at the time of carrying is like this.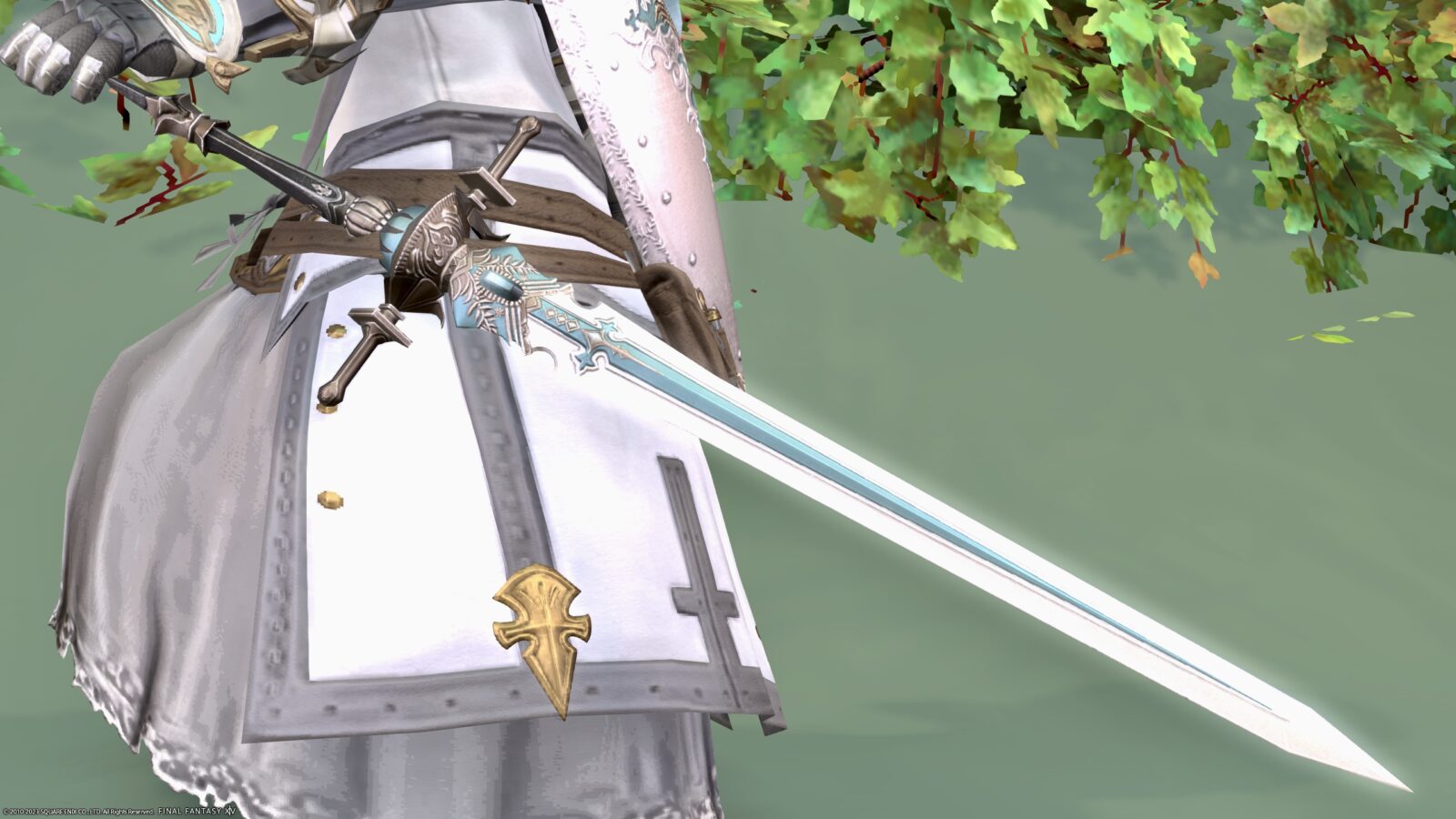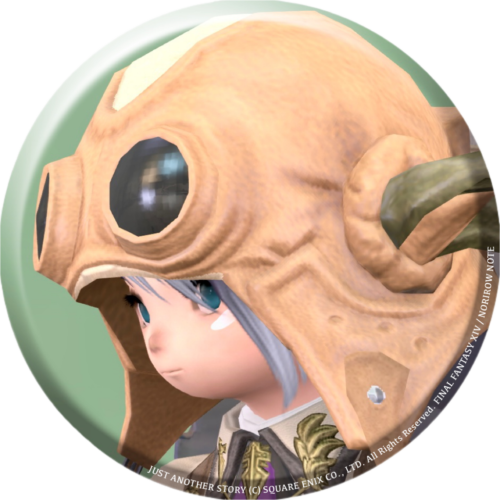 norirow
It's just one point dyed, but you can enjoy various coordination with this ♪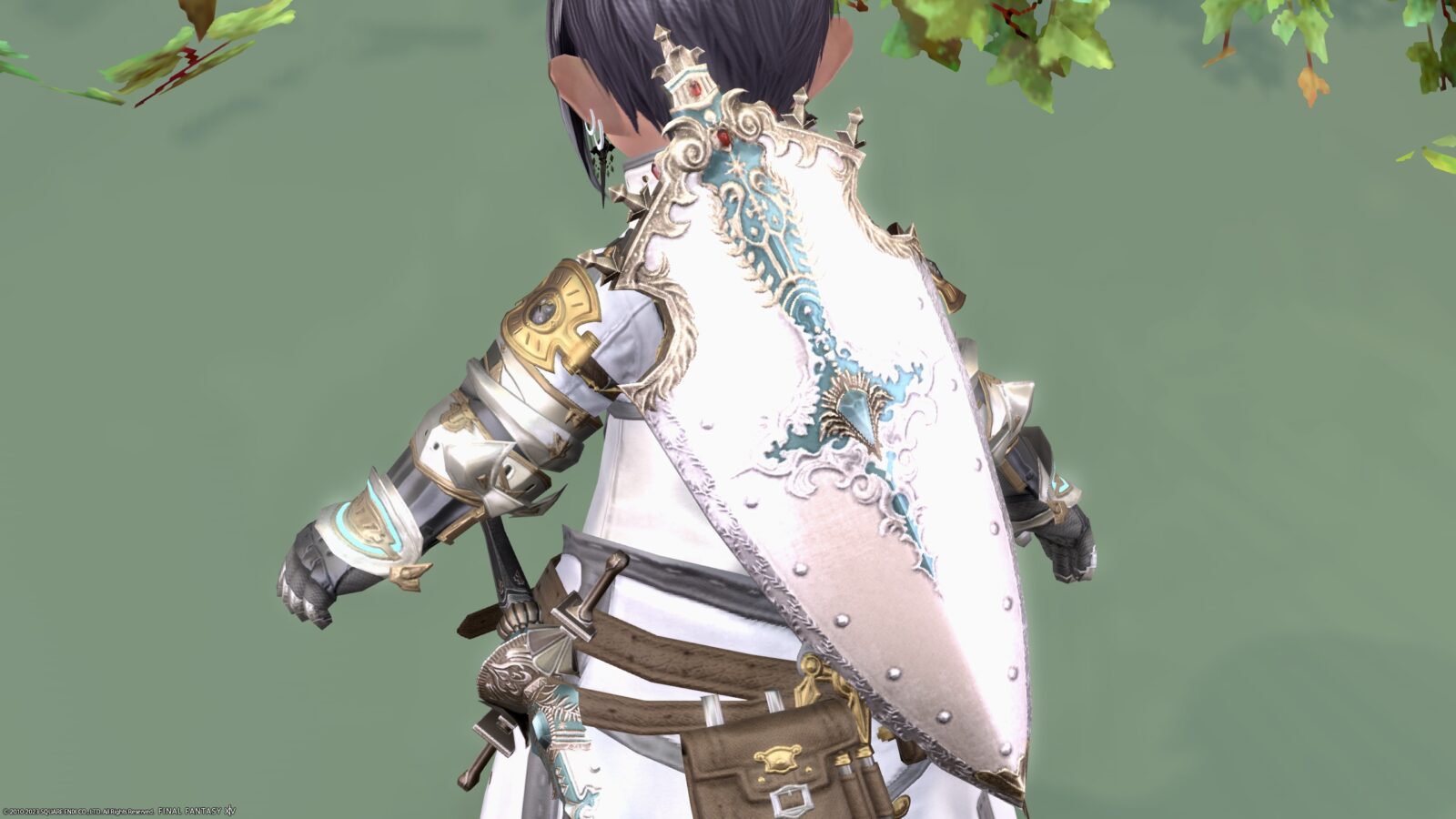 It has a luxurious design, so I would like to match it with noble glamor.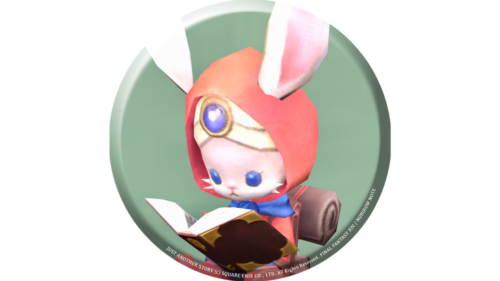 namingway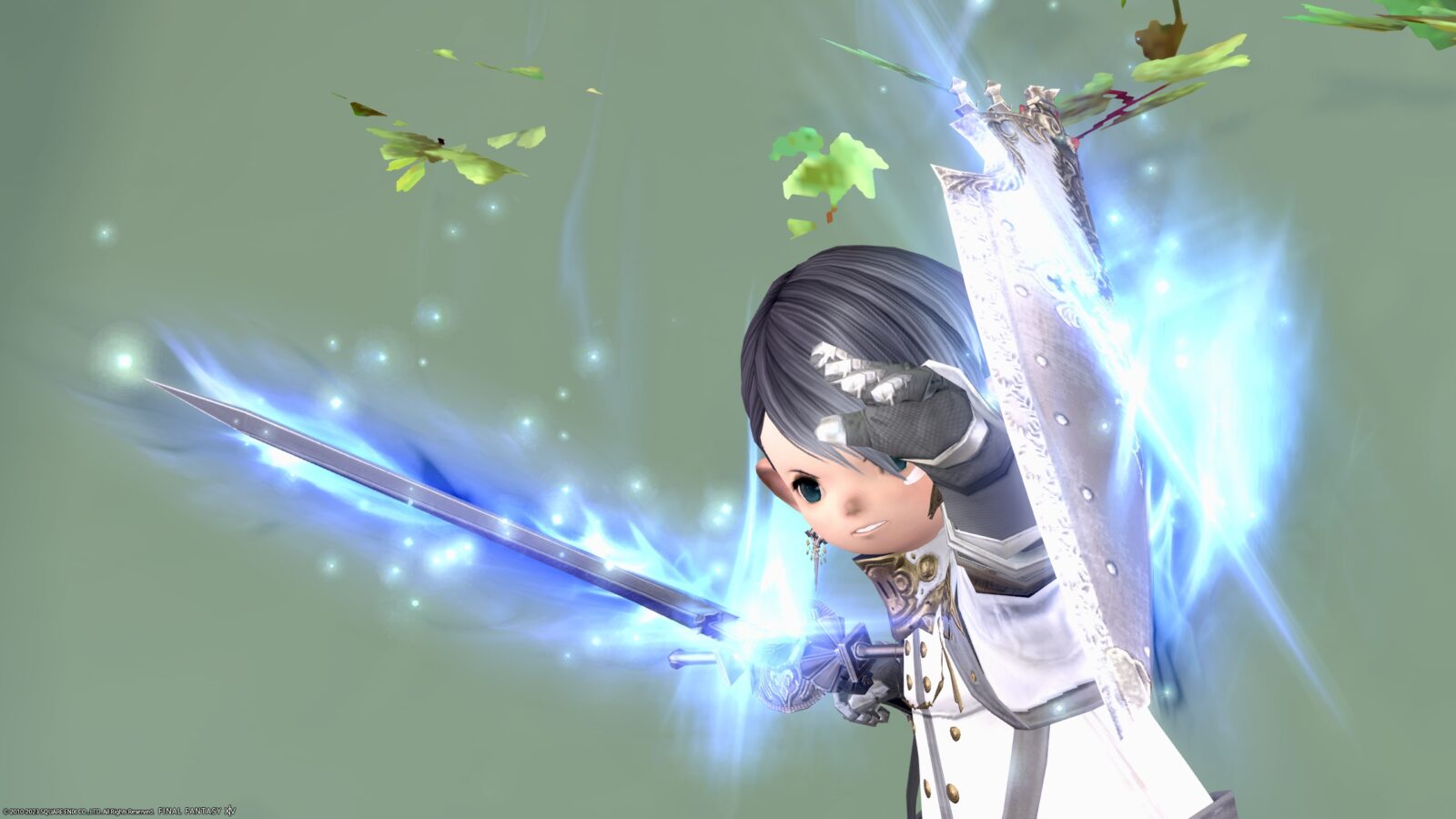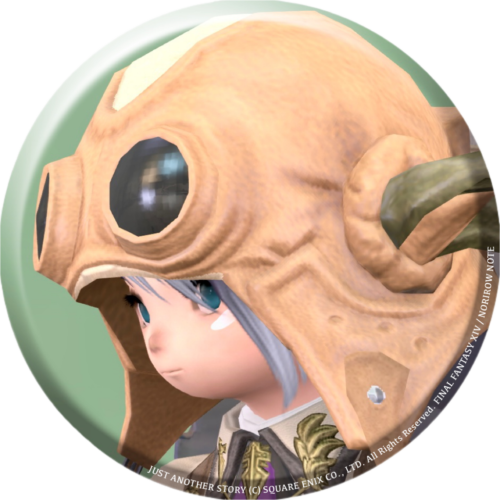 norirow
I feel like I've become a fairly high-ranking court knight♪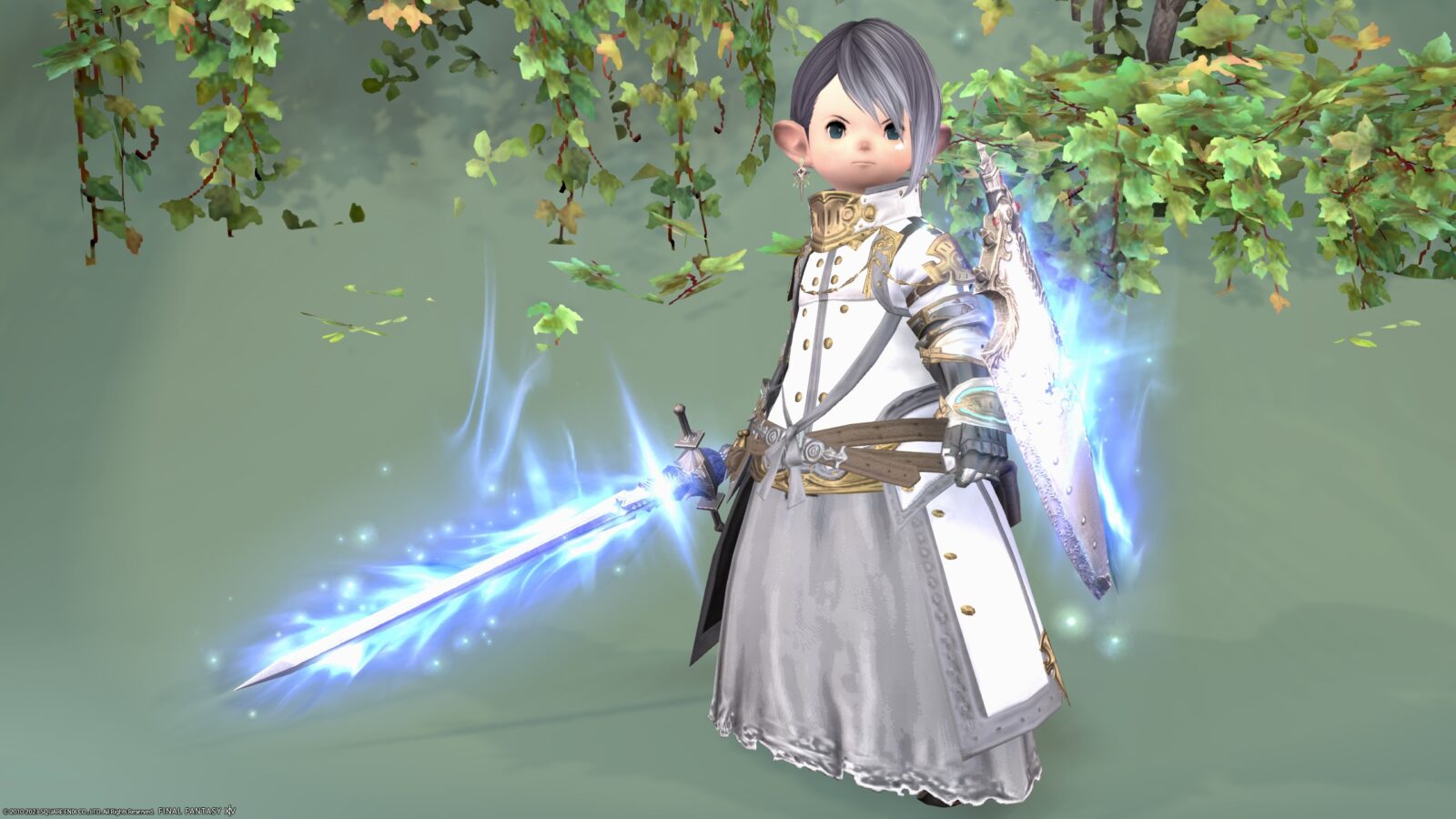 ▼
▼ I recorded the glowing state in the video!
So, that's it for the record of Paladin's 4th form of Resistance Weapon "Augmented Law's Order Bastard Sword" & "Augmented Law's Order Kite Shield".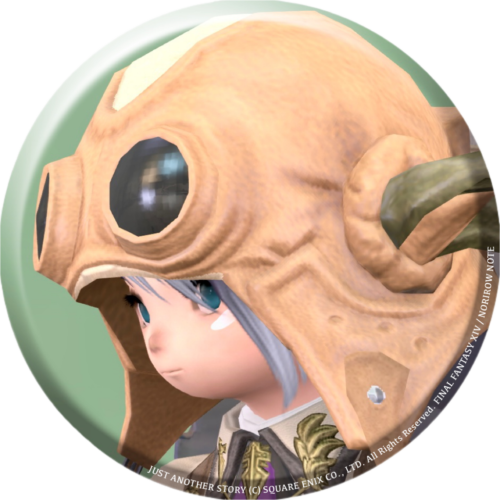 norirow
The Paladin's Resistance Weapon is finally next and last!
♦♦♦
How to make a resistance weapon
Related records
Other Augmented Law's Order Weapons