This is a record of the sword "Antea Eureka" & shield "Bellerophon Eureka", the sixth and final form of the paladin's Eureka Weapon (EW).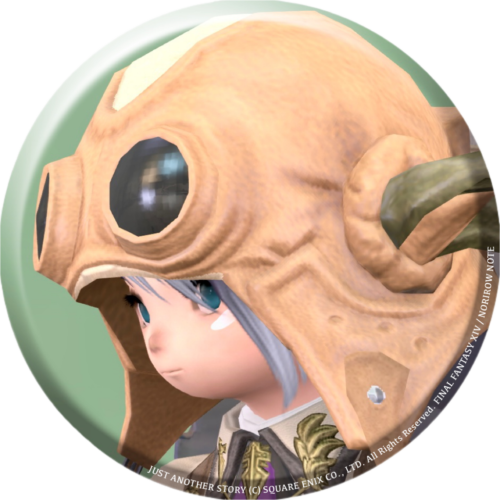 norirow
Oh, it has evolved to glow very beautifully!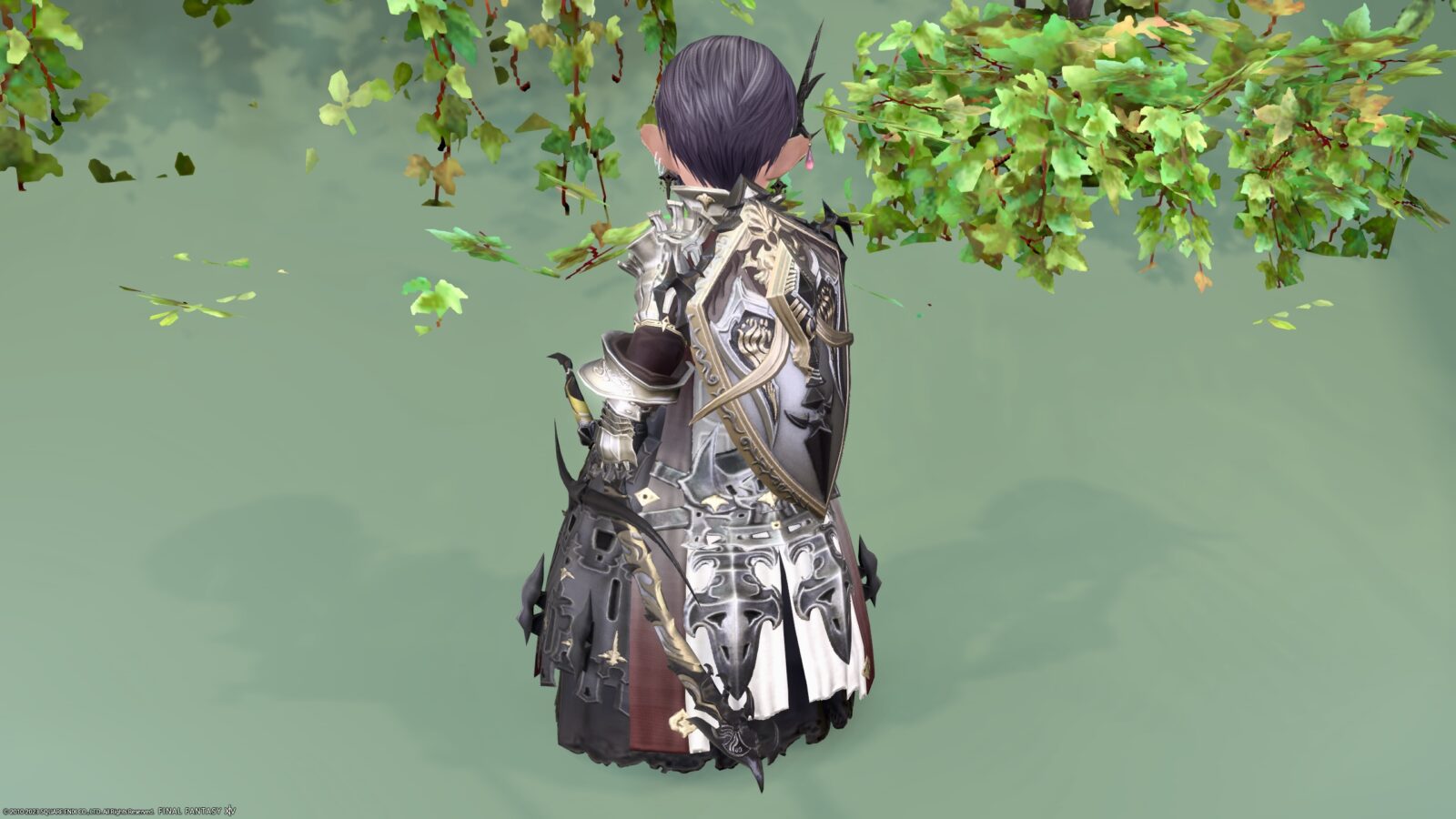 The cursed sword and shield have evolved into a surprisingly beautiful shiny thing.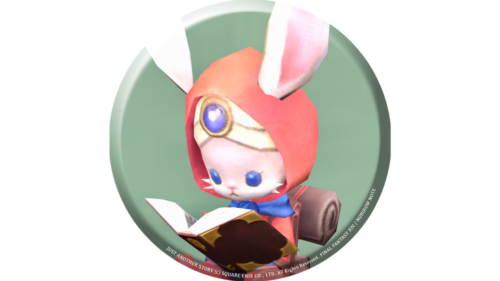 namingway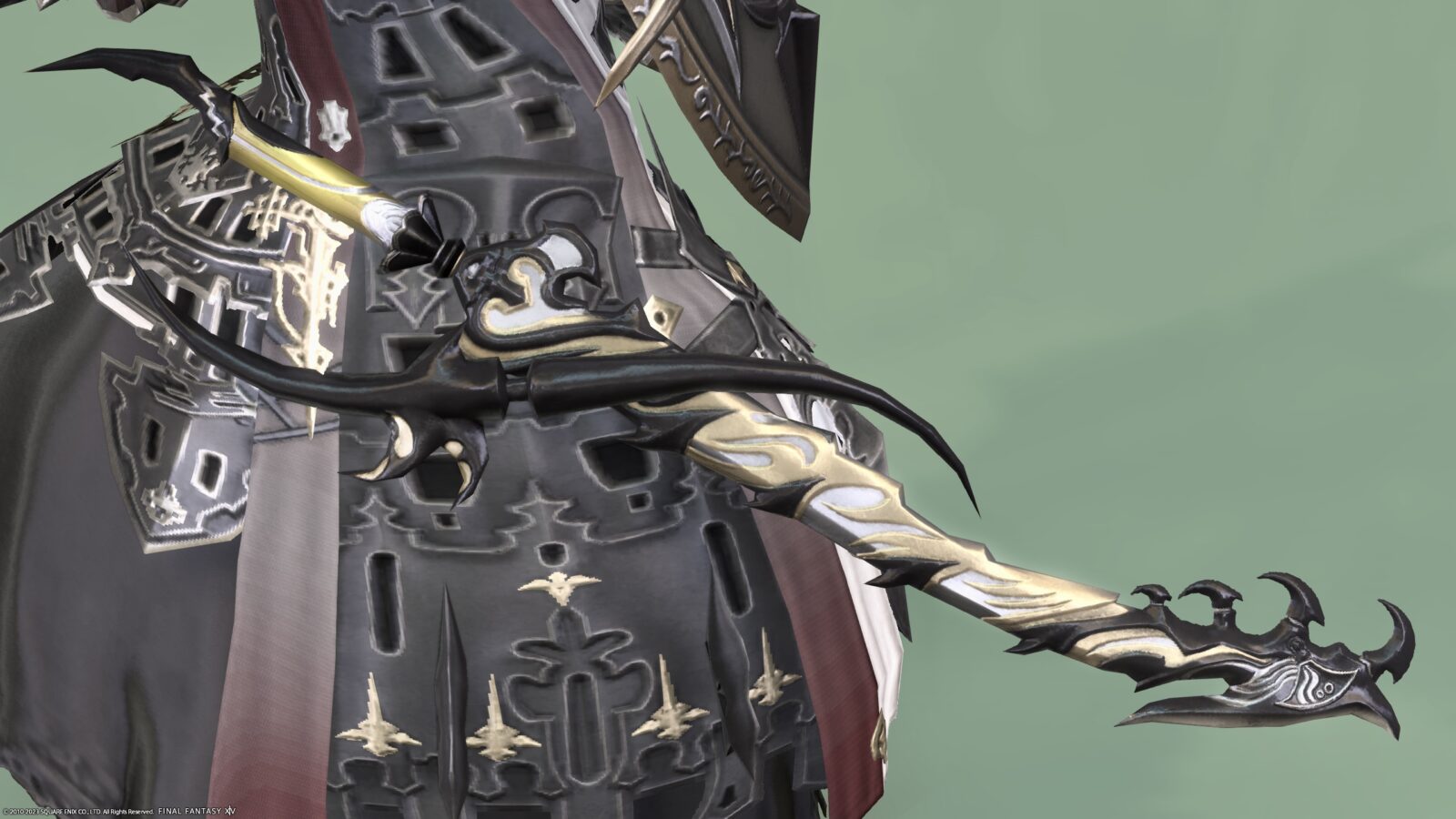 It is exactly the same as the previous stage when it is just carried. The design is noble and decorative, yet somewhat disastrous.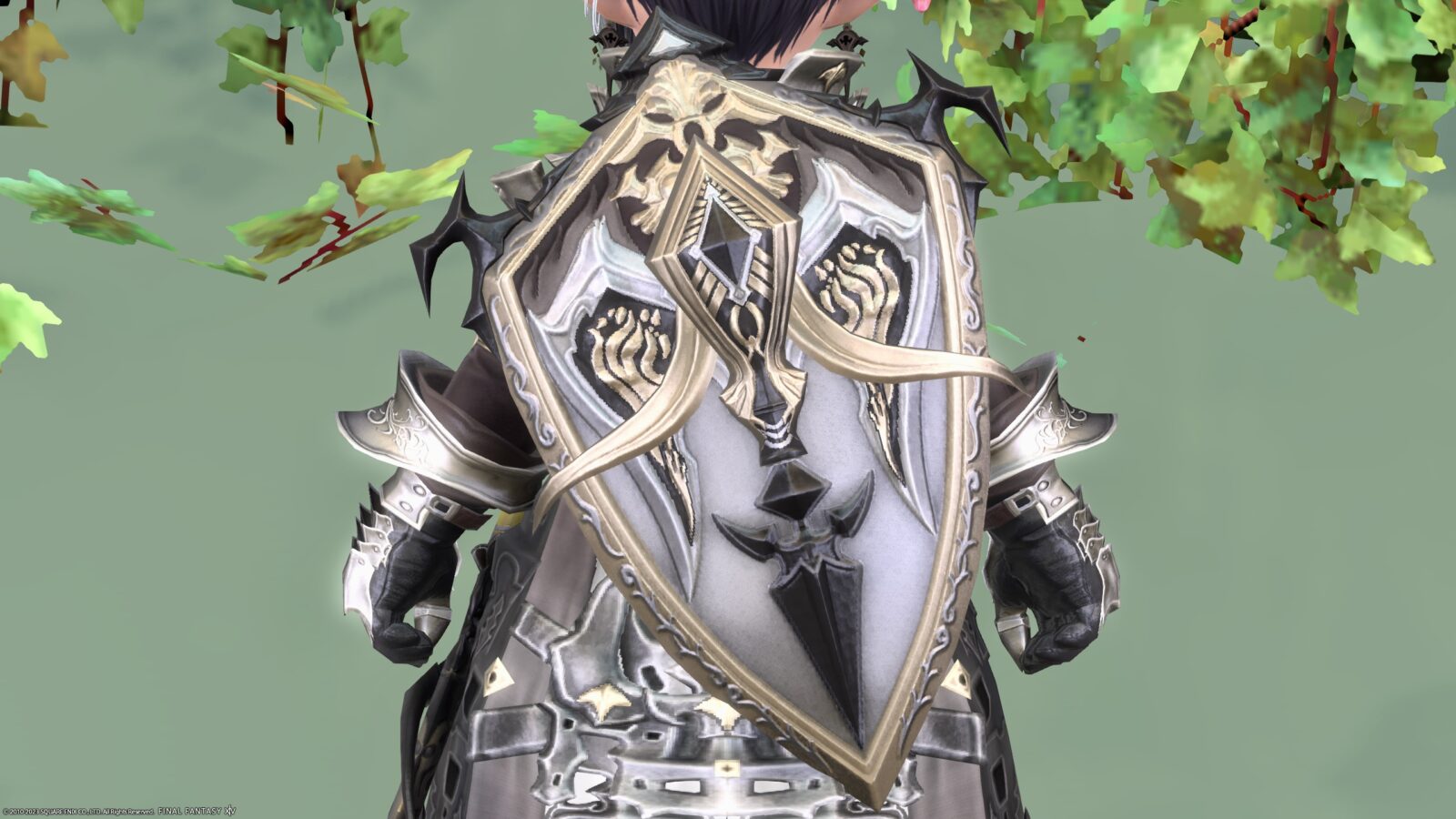 However, this glows when the weapon is held up!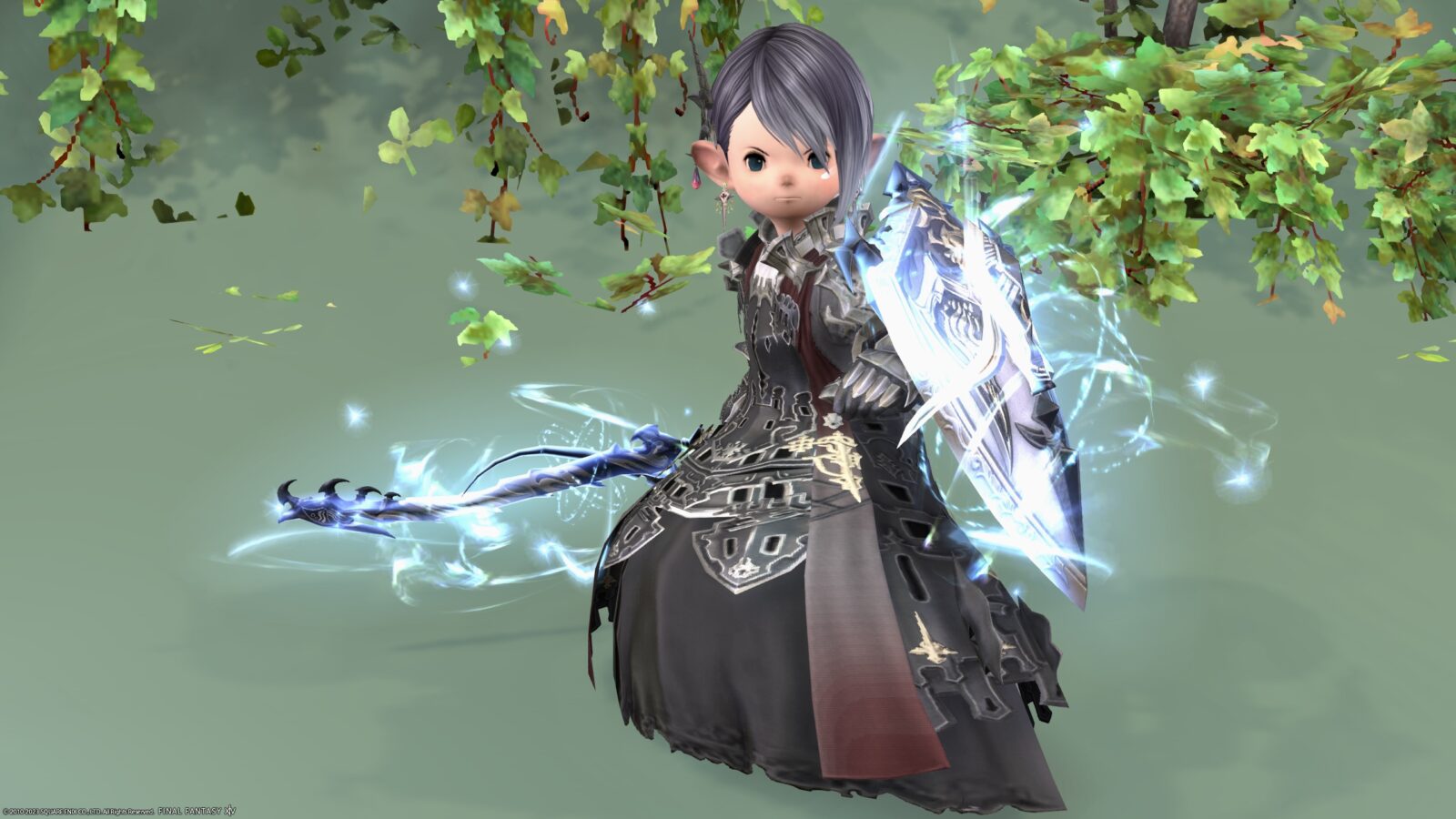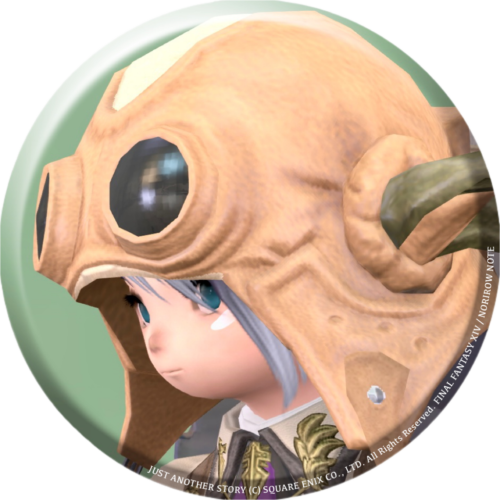 norirow
So beautiful! I knew it wasn't a curse!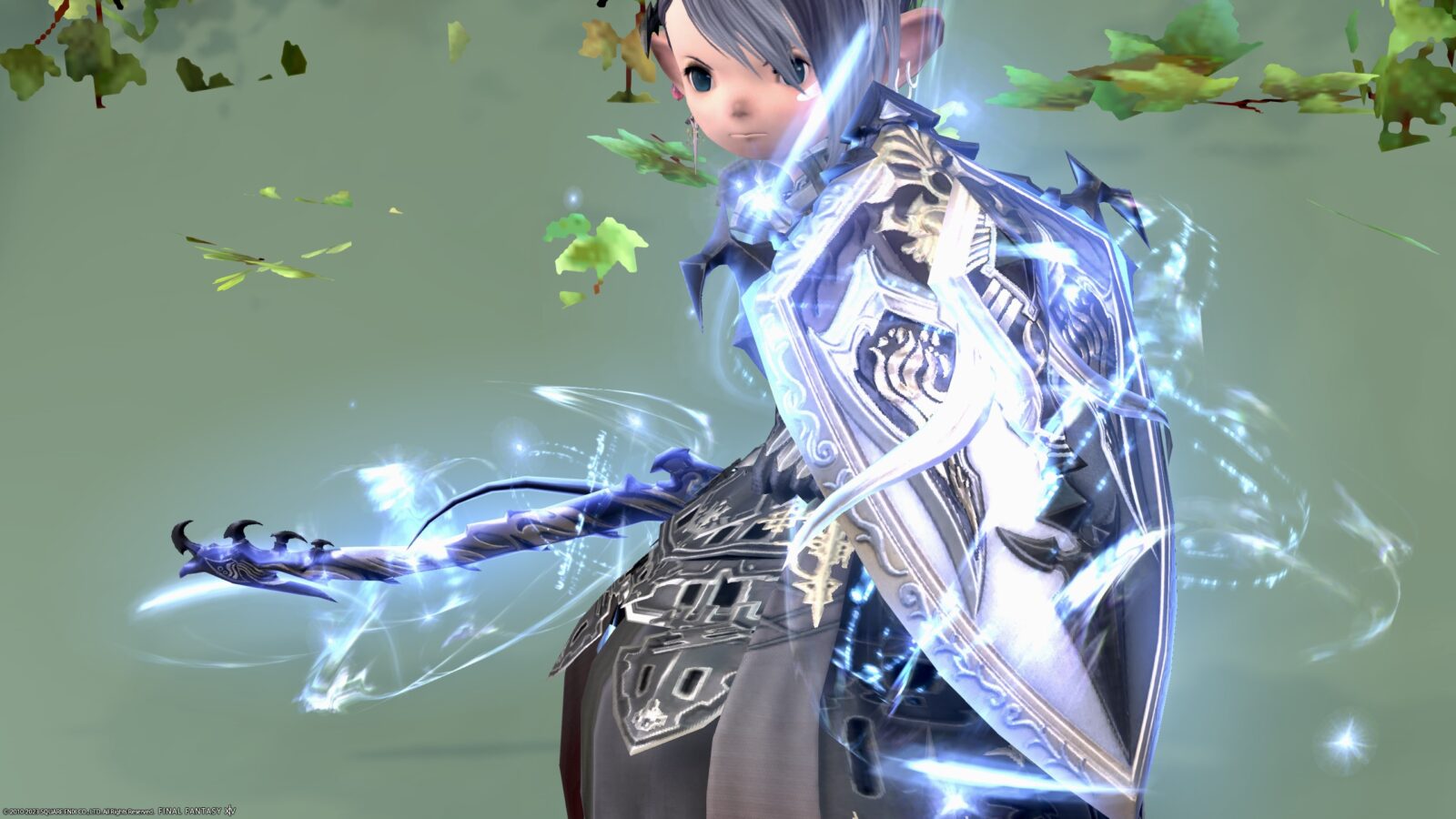 A swirl of blue light circled the sword.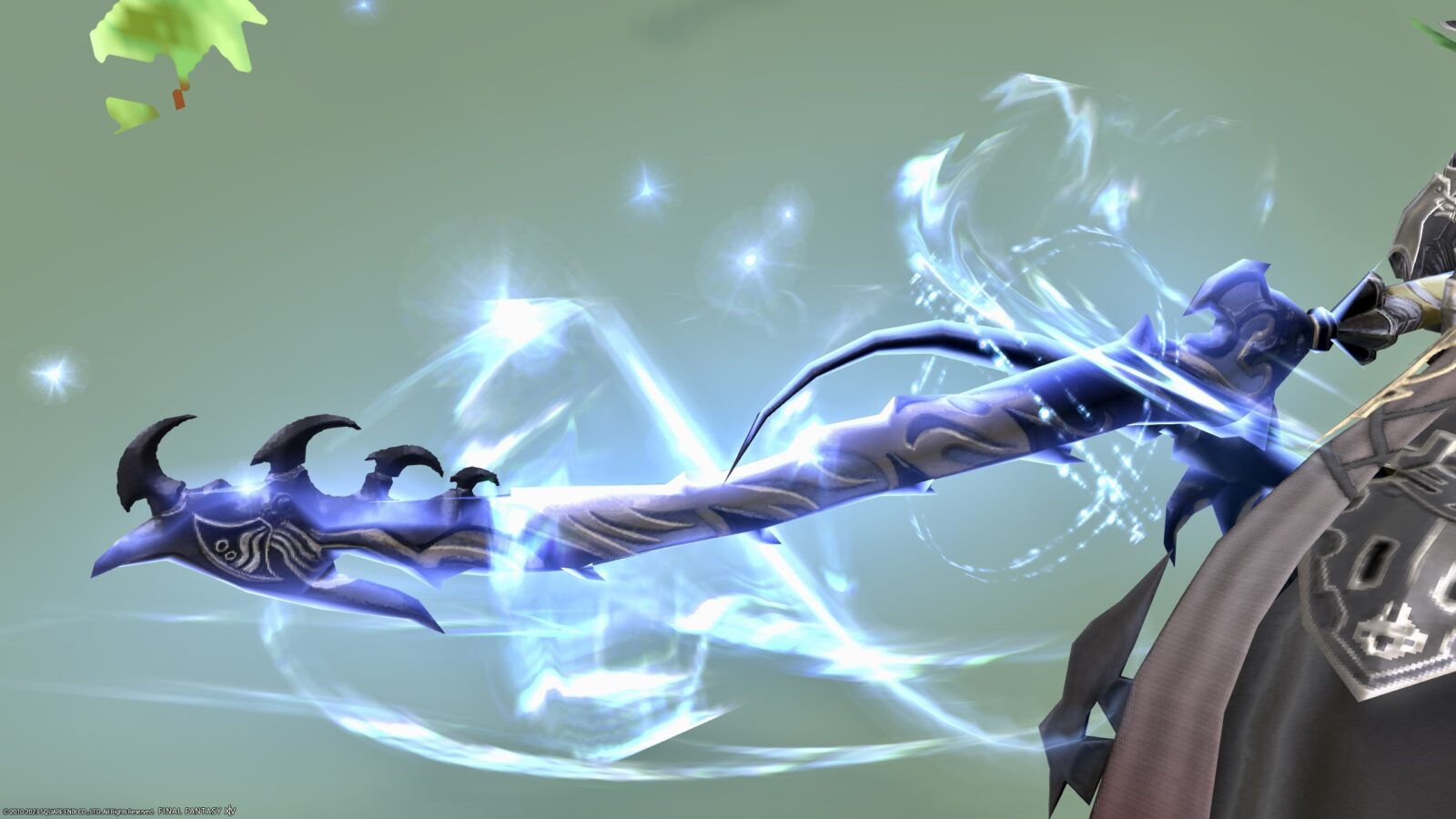 If you look closely, you can see two intersecting rings around the base of the blade.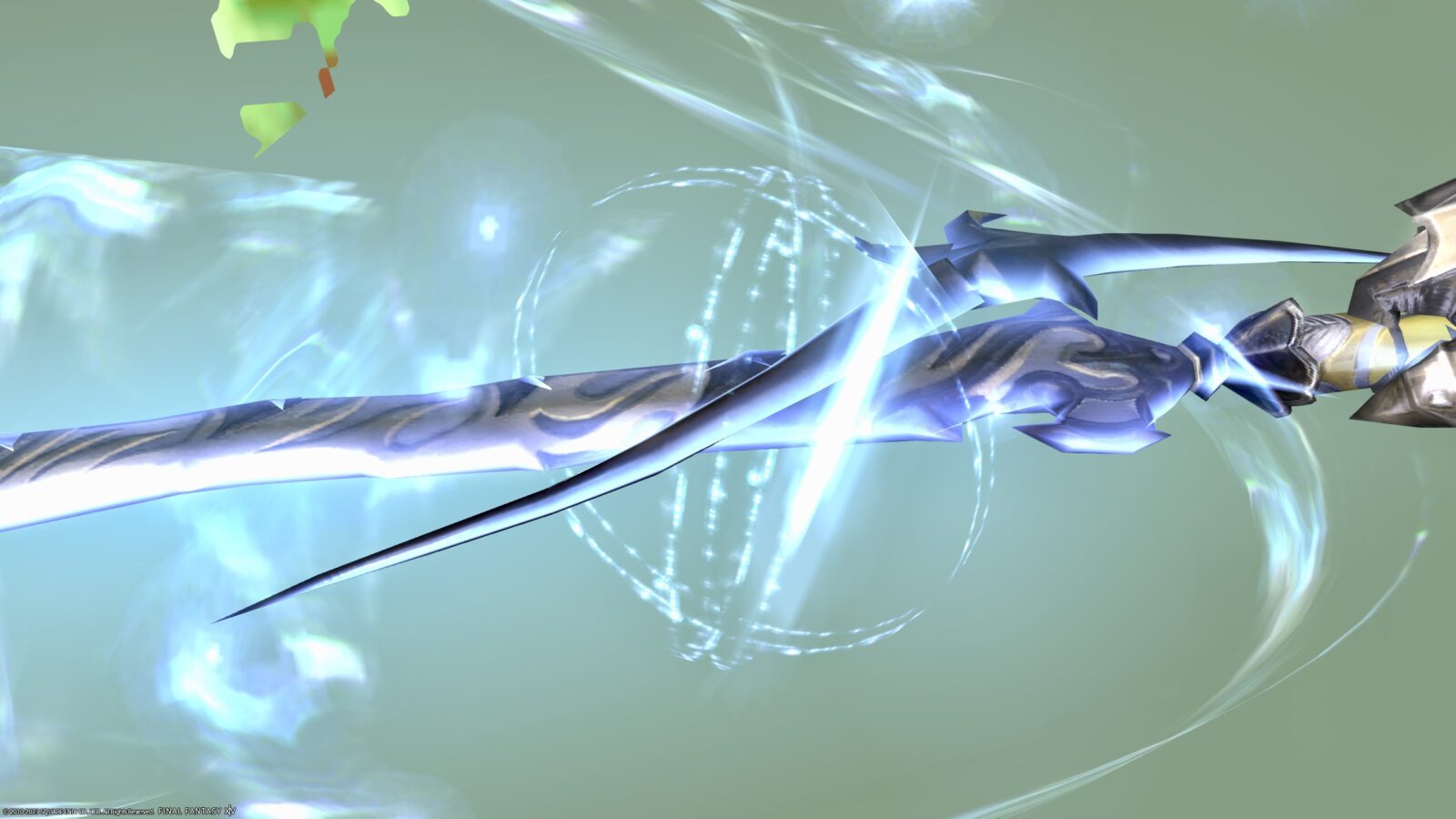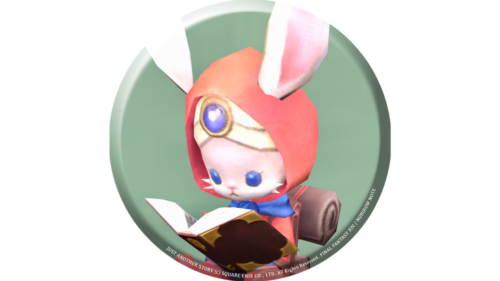 namingway
Round and round……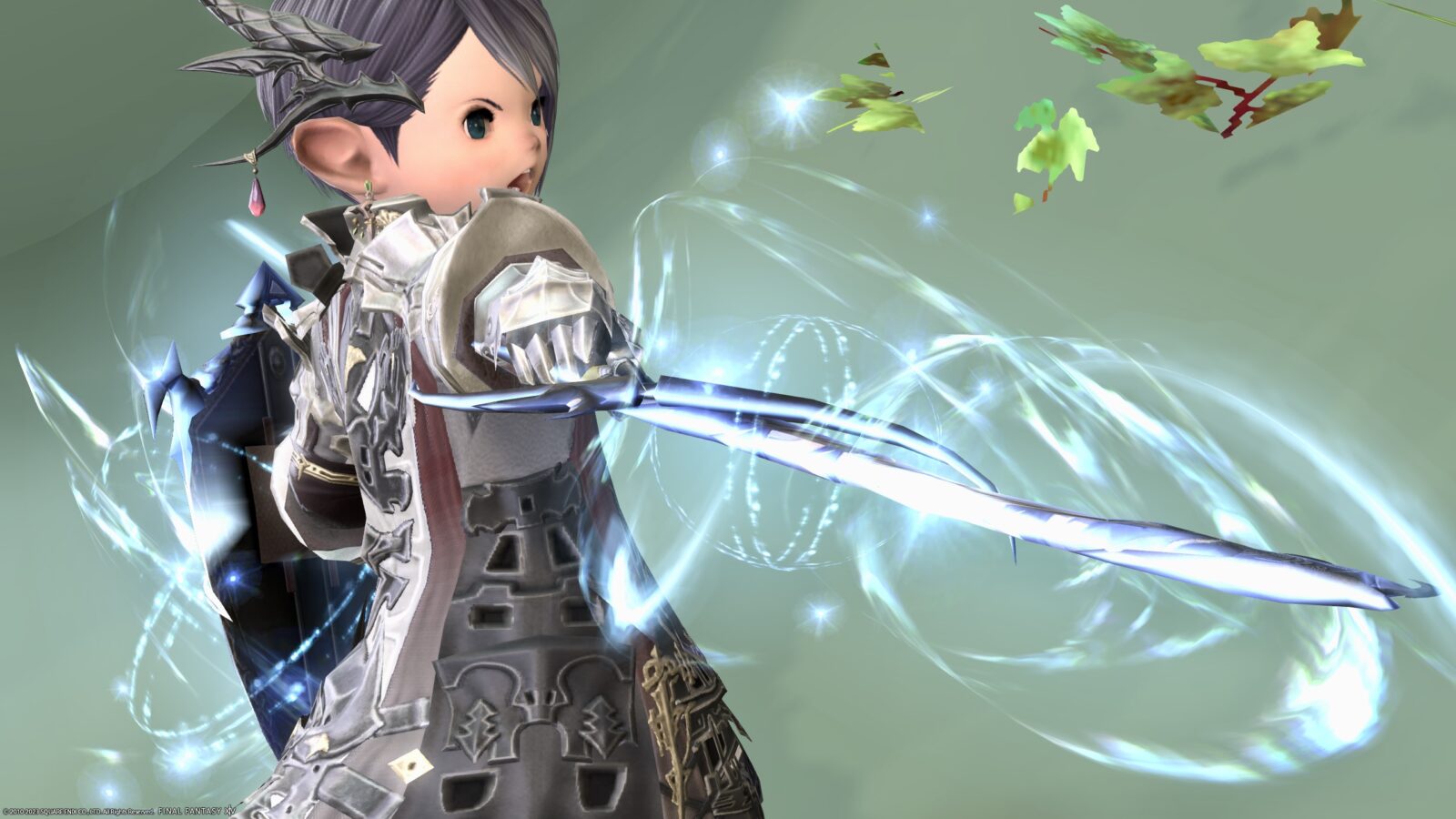 The shield likewise has a nicely rotating swirl of blue light.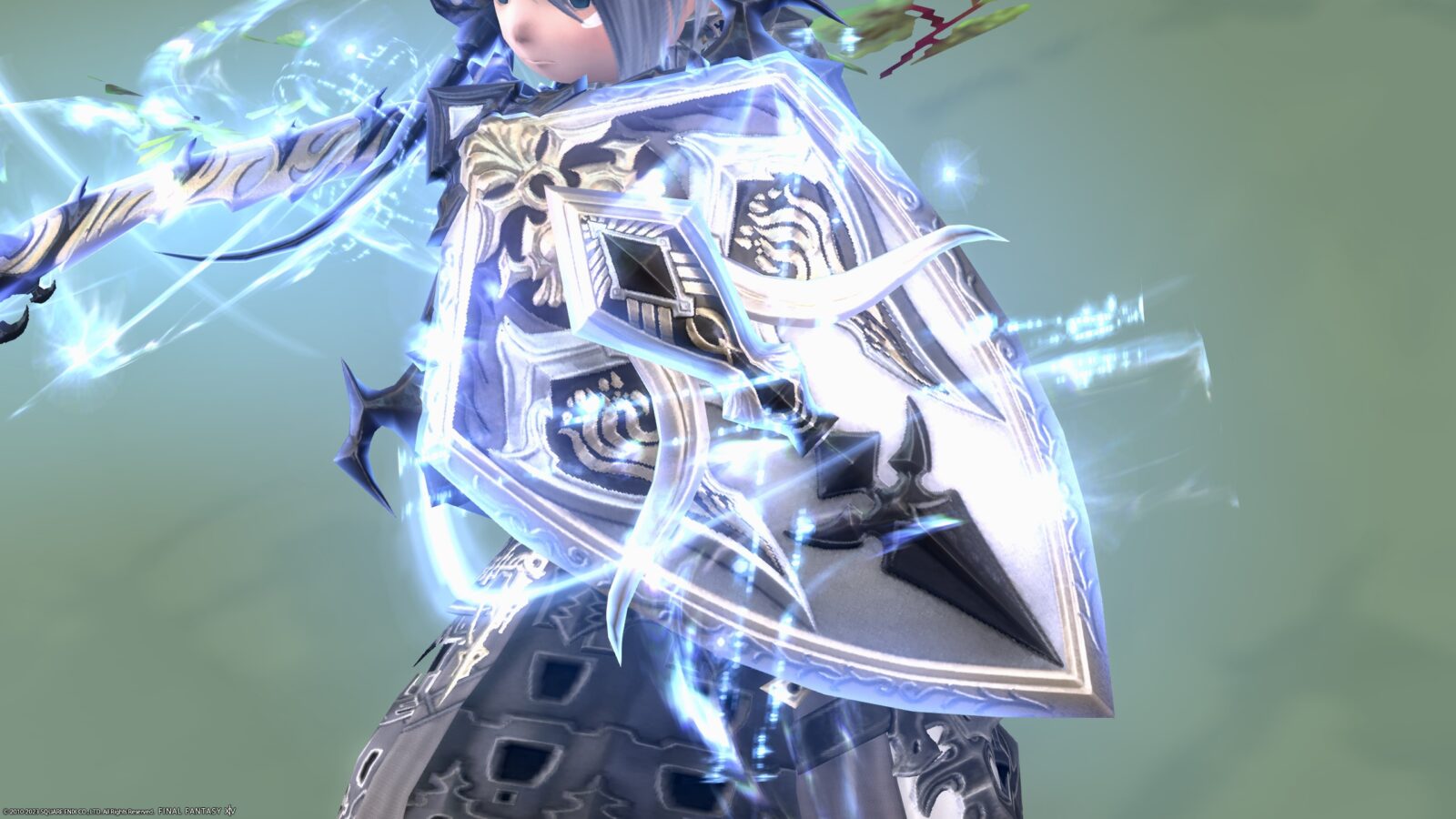 There is also a gyroscope-like ring of light crossing it as well.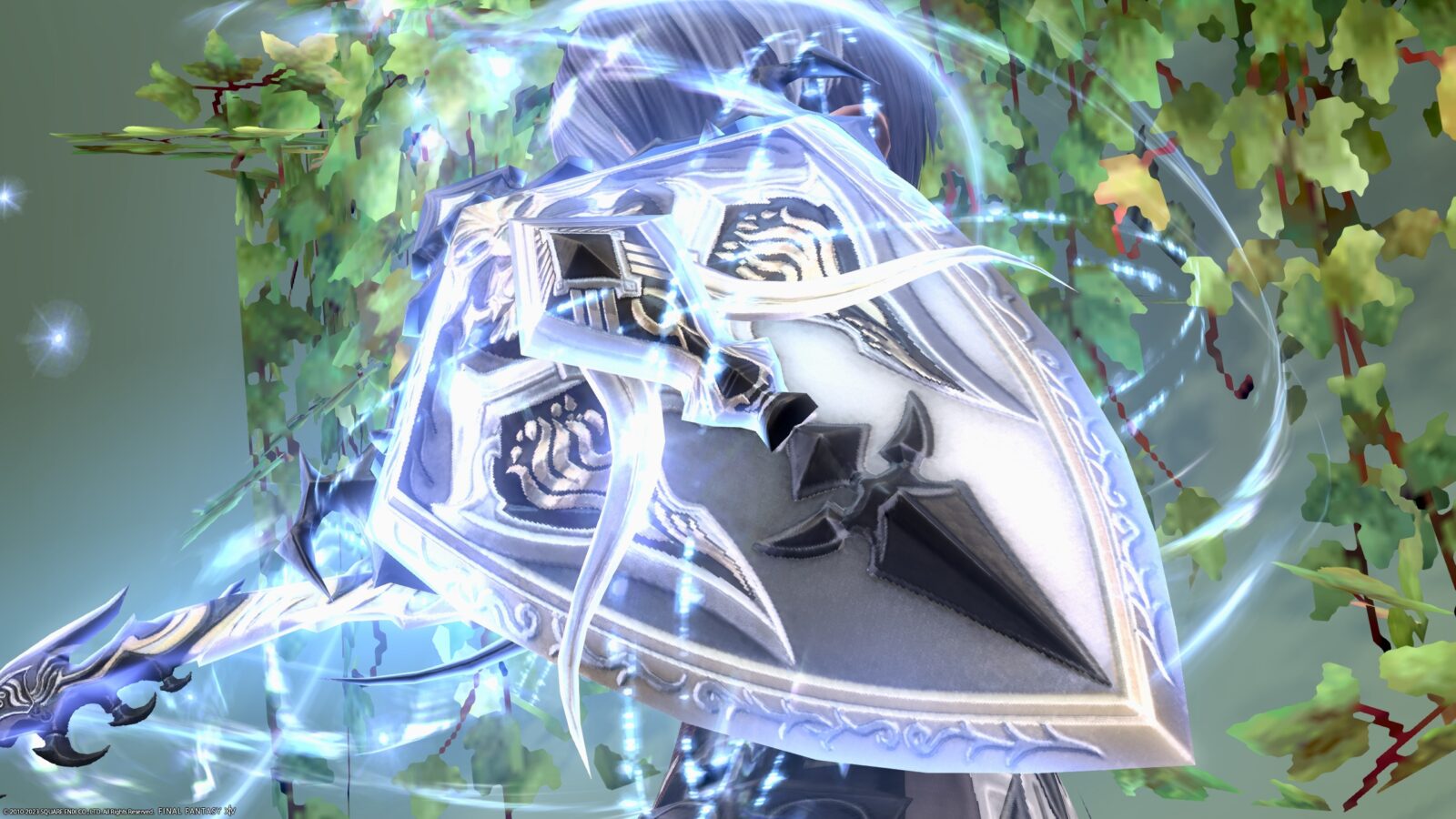 The effect is quite three-dimensional.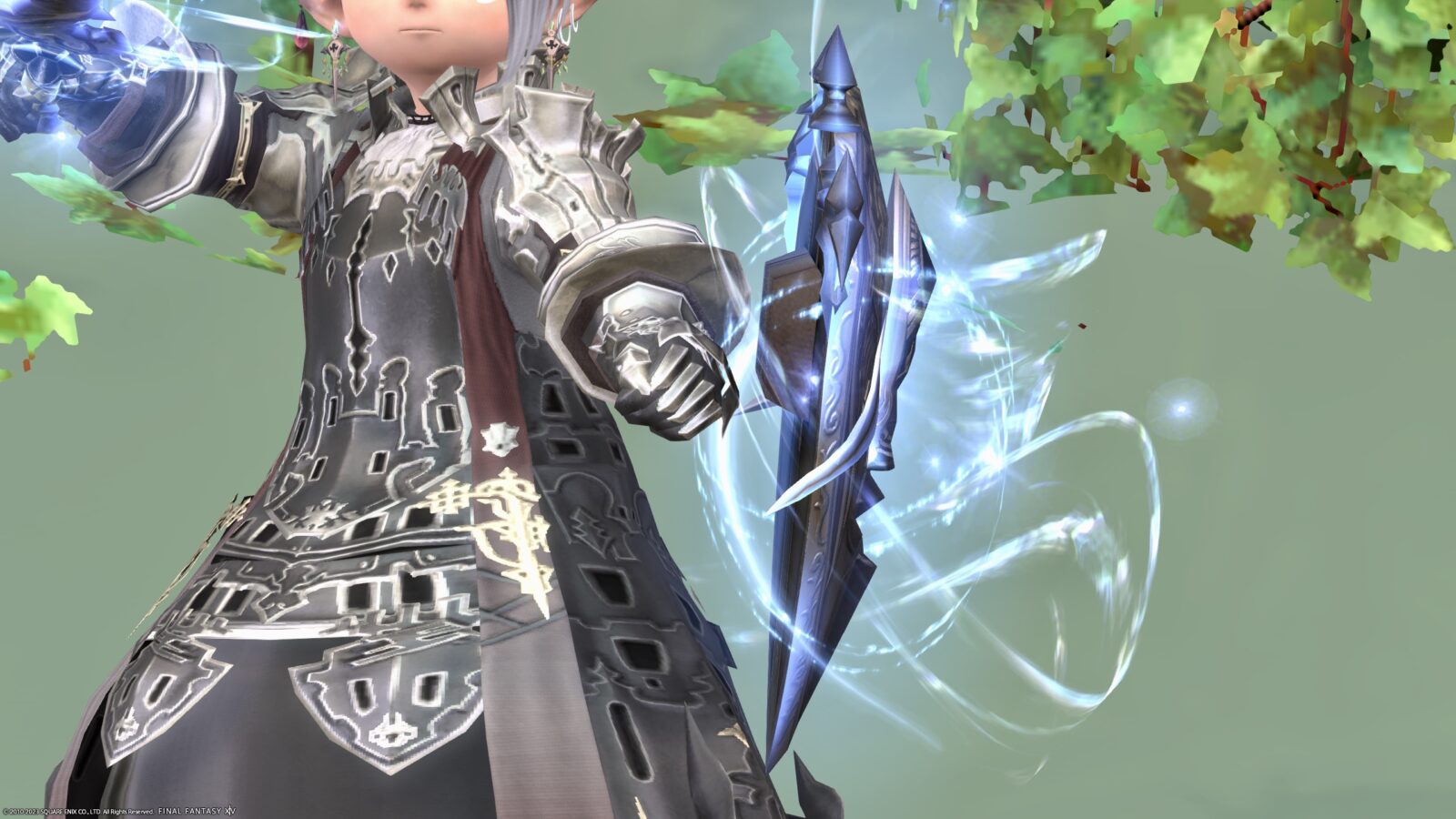 I don't think the glowing effect can be conveyed just by photos, so please check out the video below!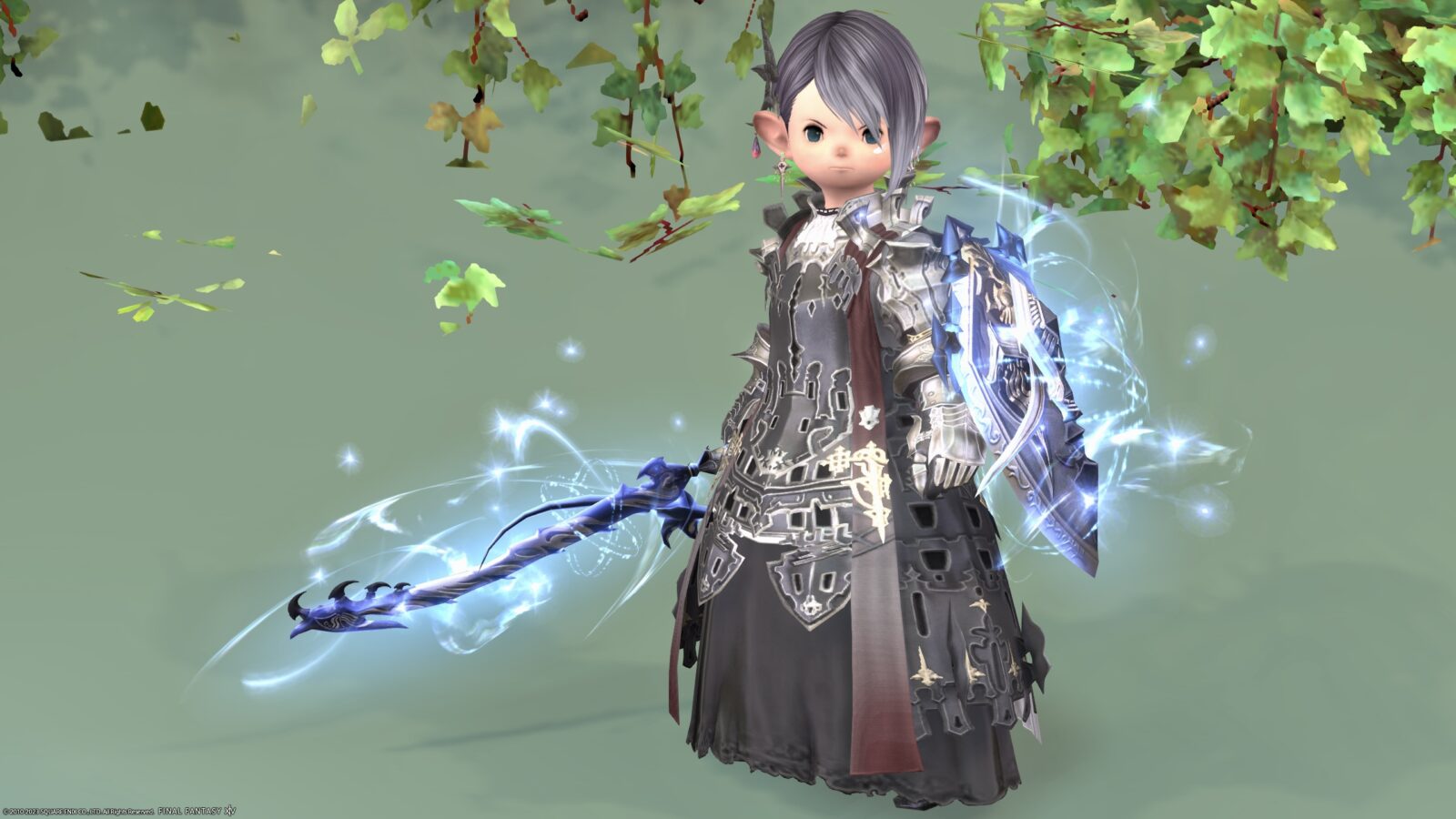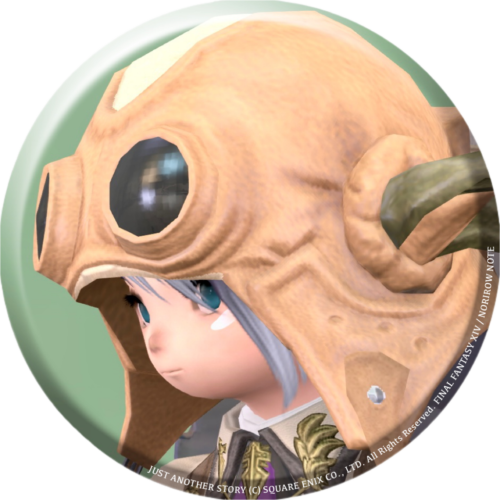 norirow
I feel like it's some kind of cosmic effect!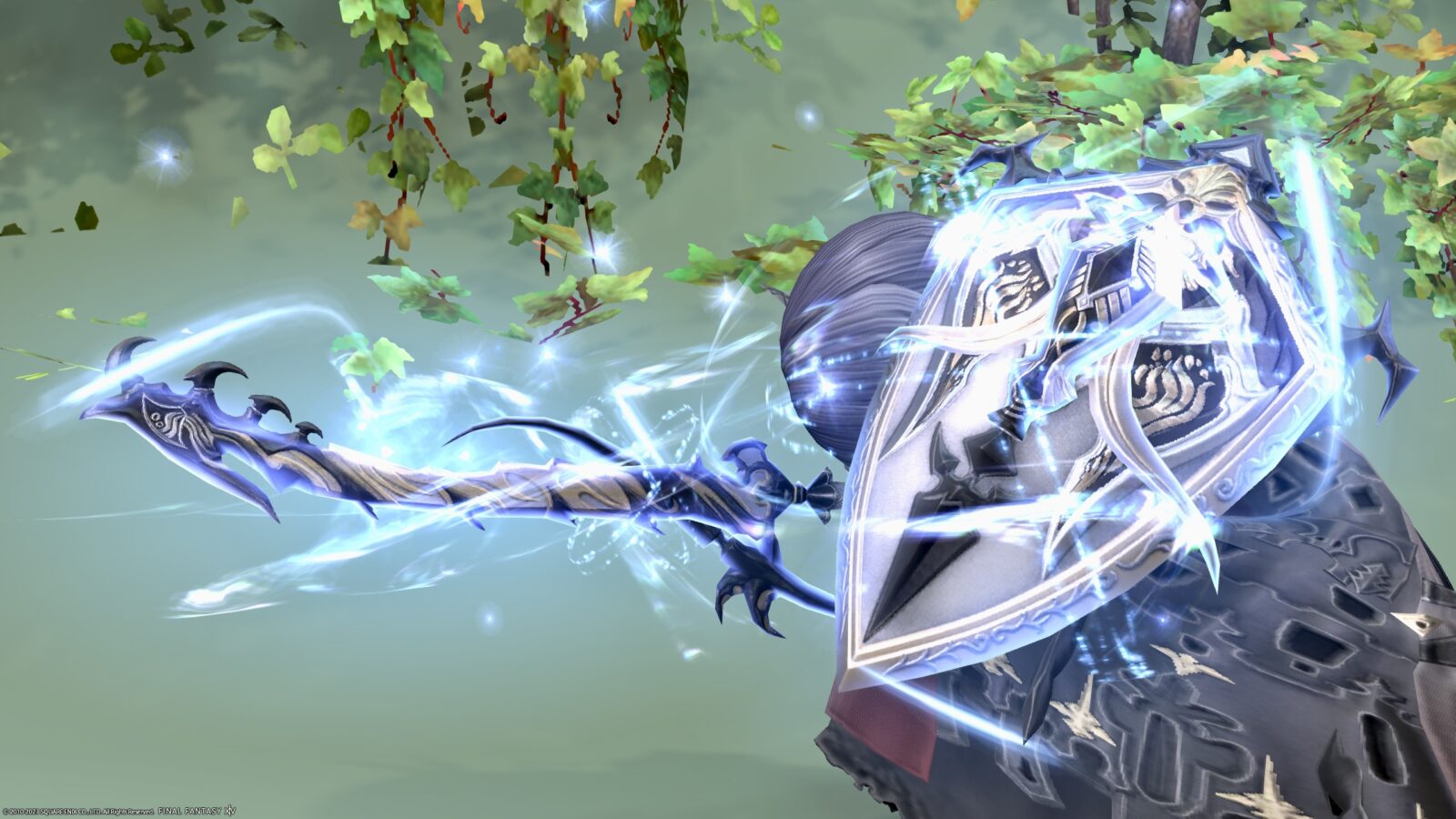 That's because it's a gyro-like effect, right ……? (Simple-minded as ever, isn't it?)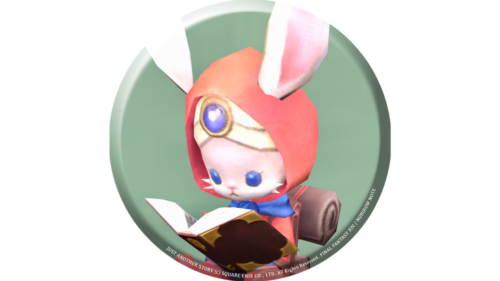 namingway
Dyeing Patterns
The brightness of the effect is high, but the color conditions can be seen properly.
Original Color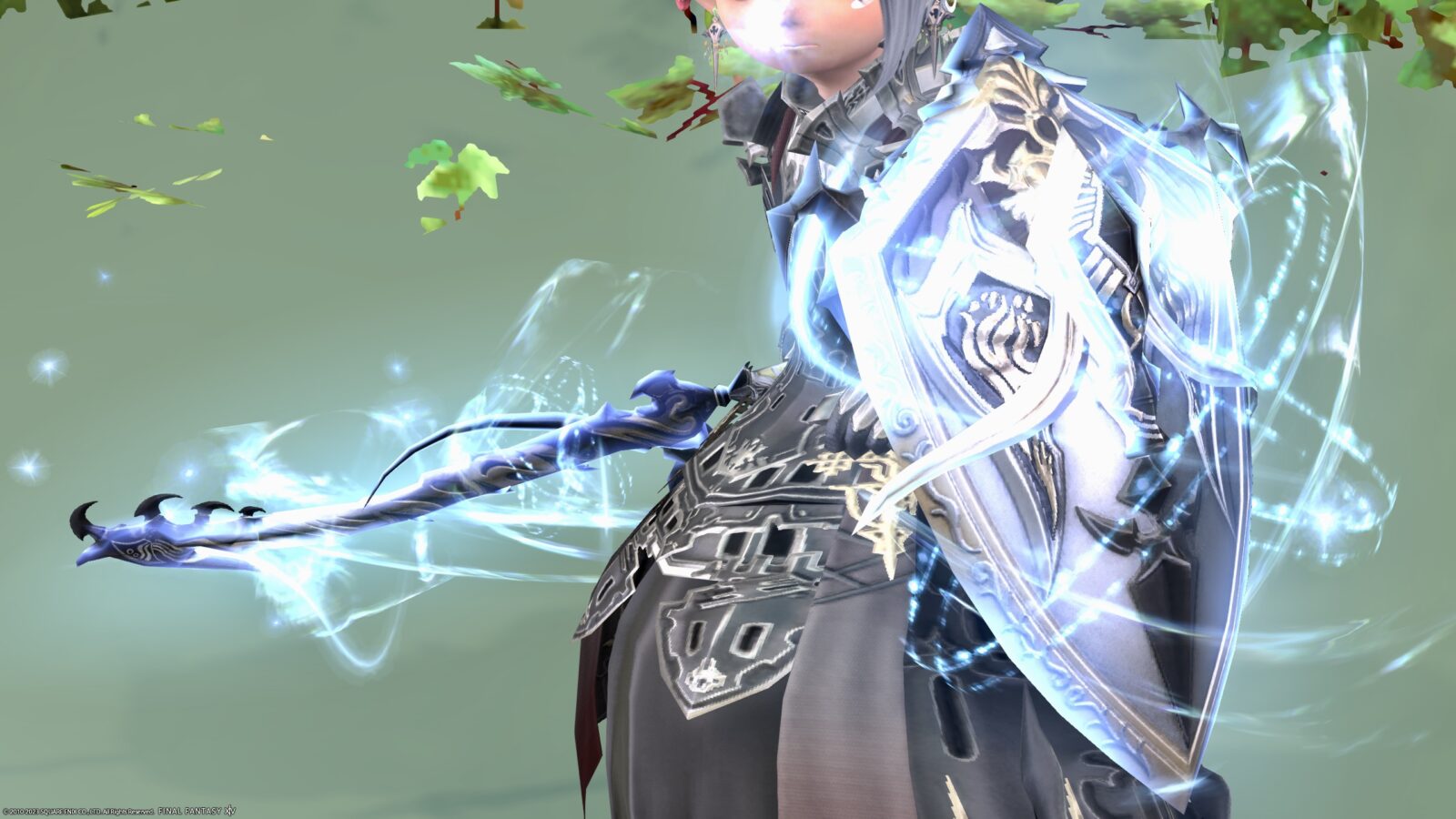 Snow White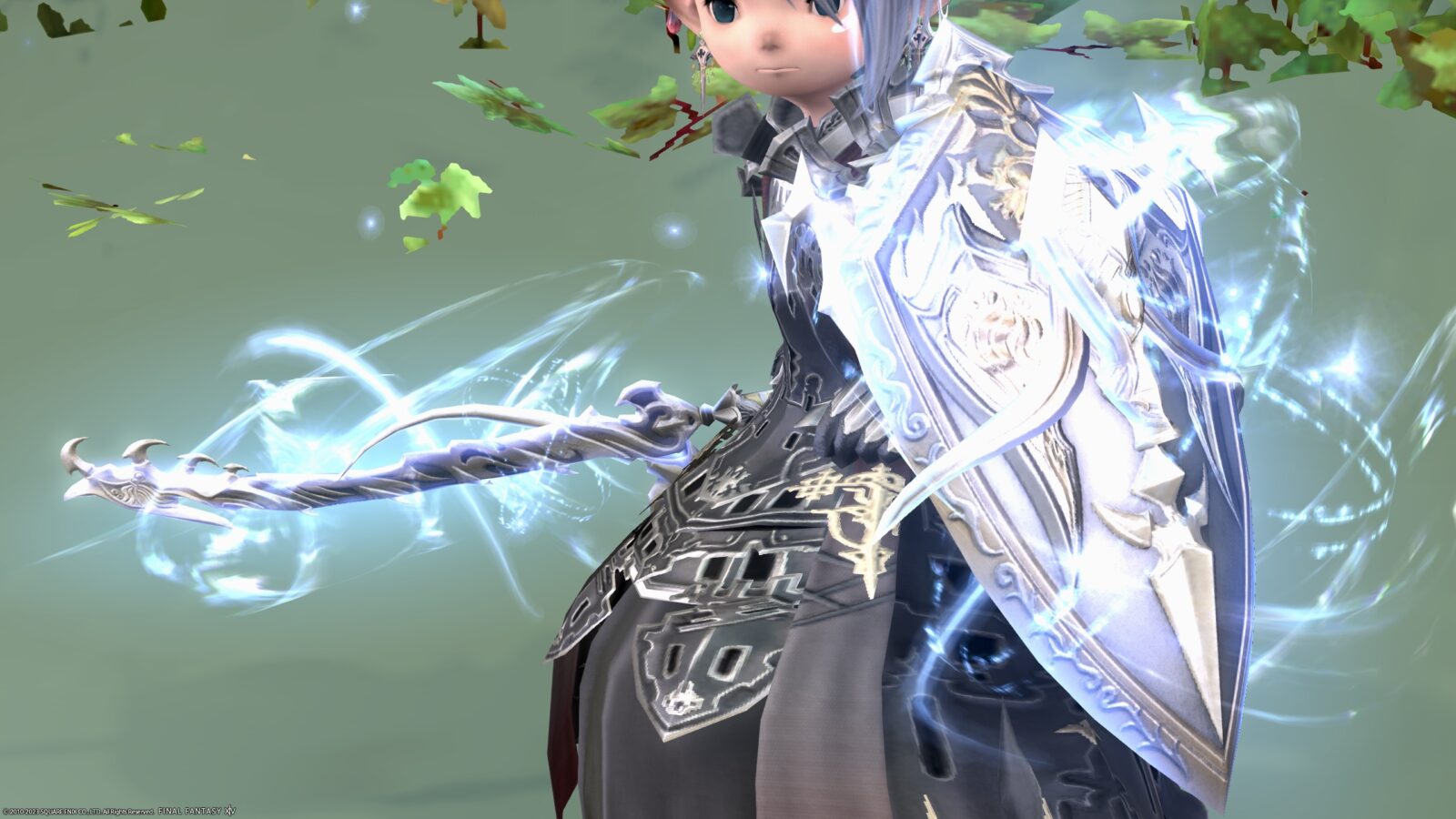 Dalamud Red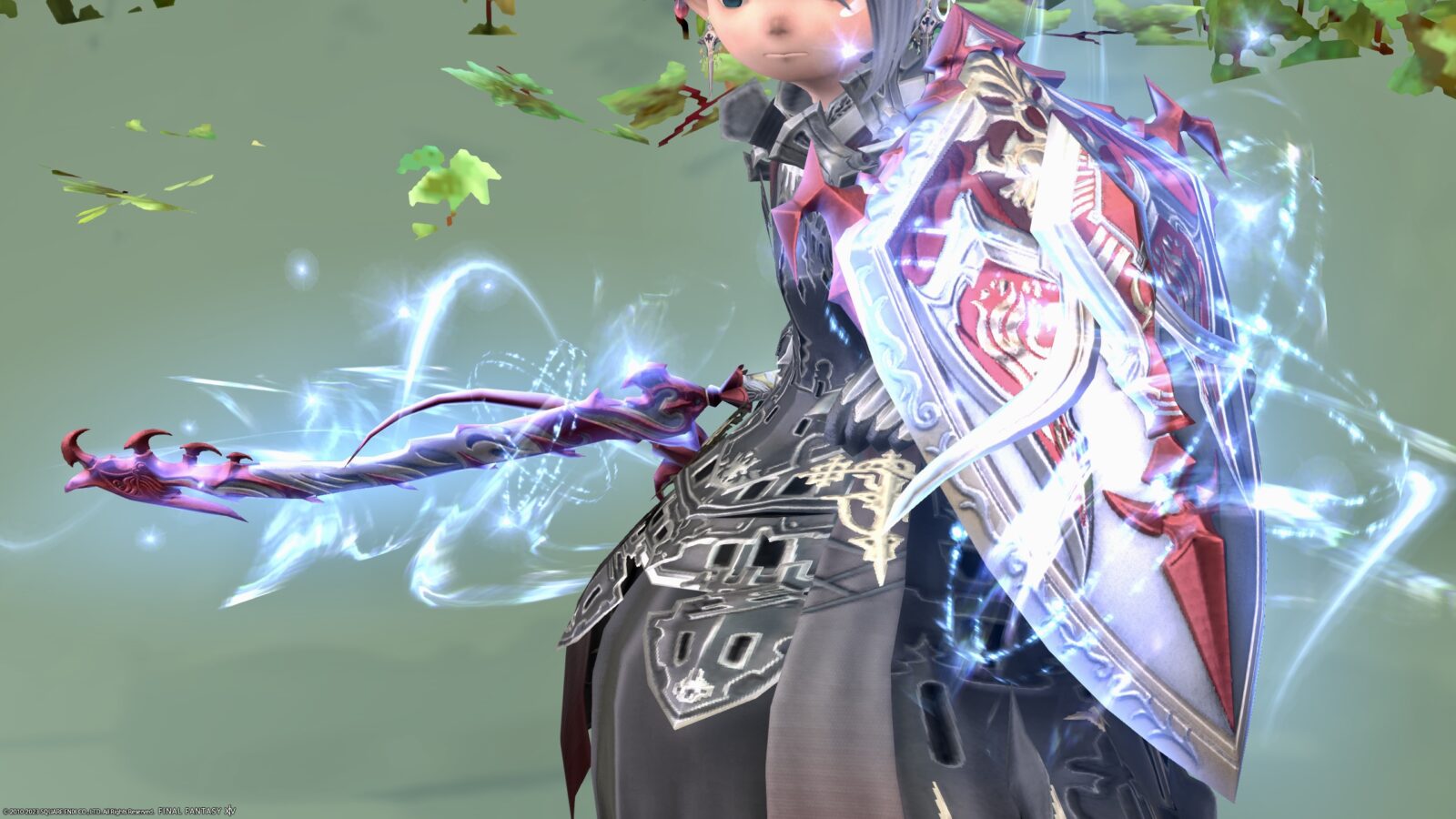 Honey Yellow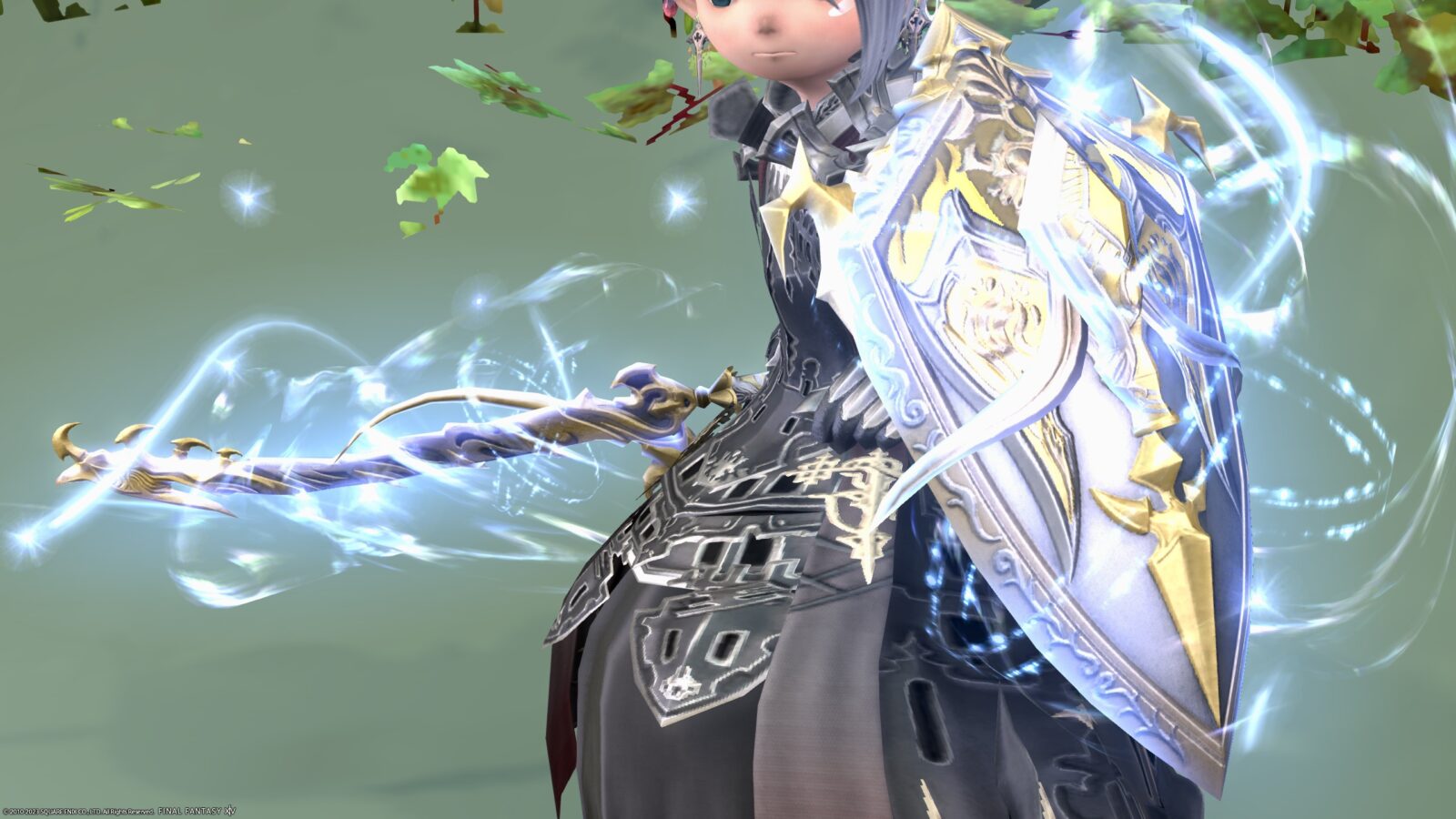 Turquoise Green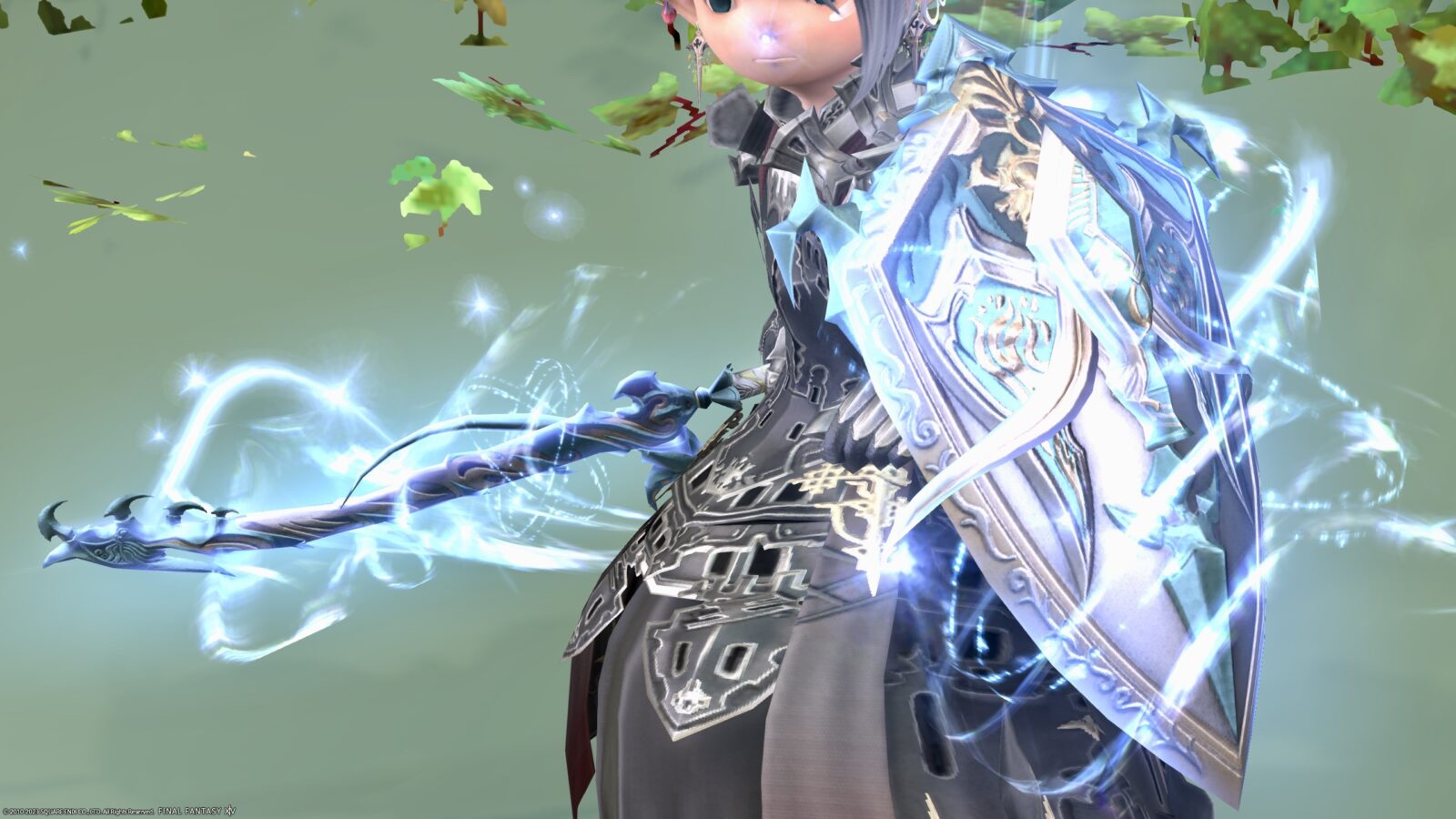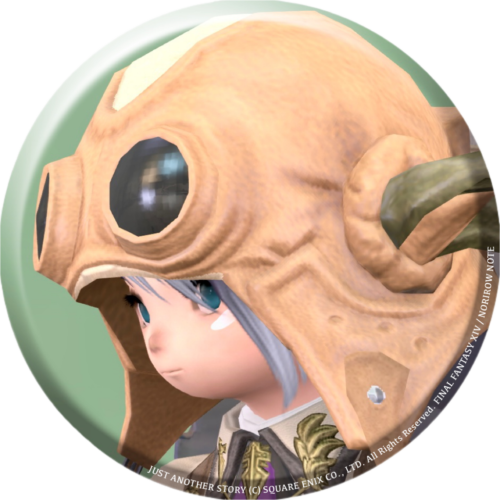 norirow
Yay! Now Paladin's Eureka Weapon is complete!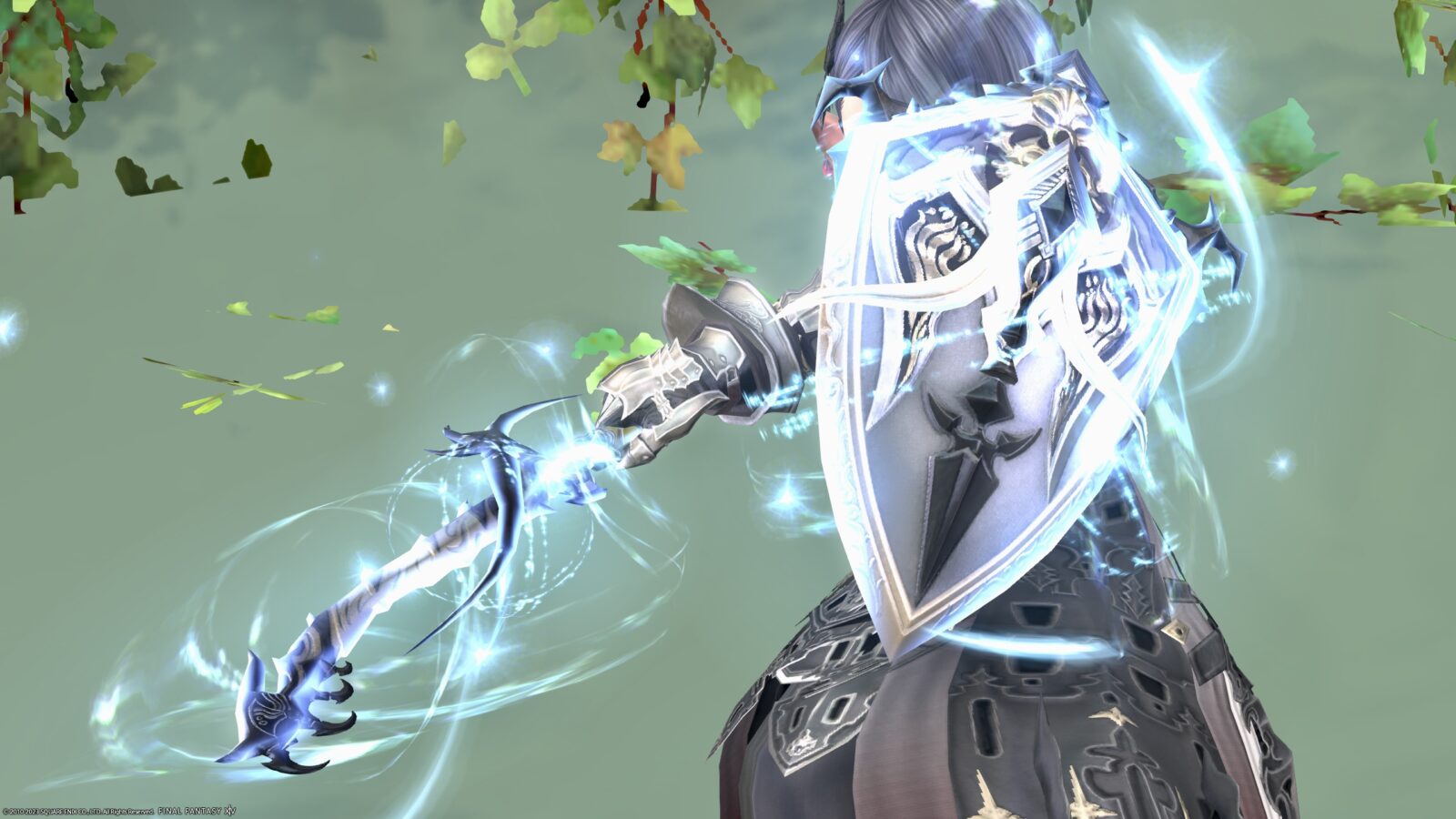 Eureka is fun, and I'm glad it went so smoothly.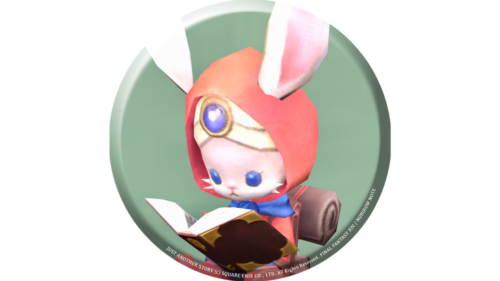 namingway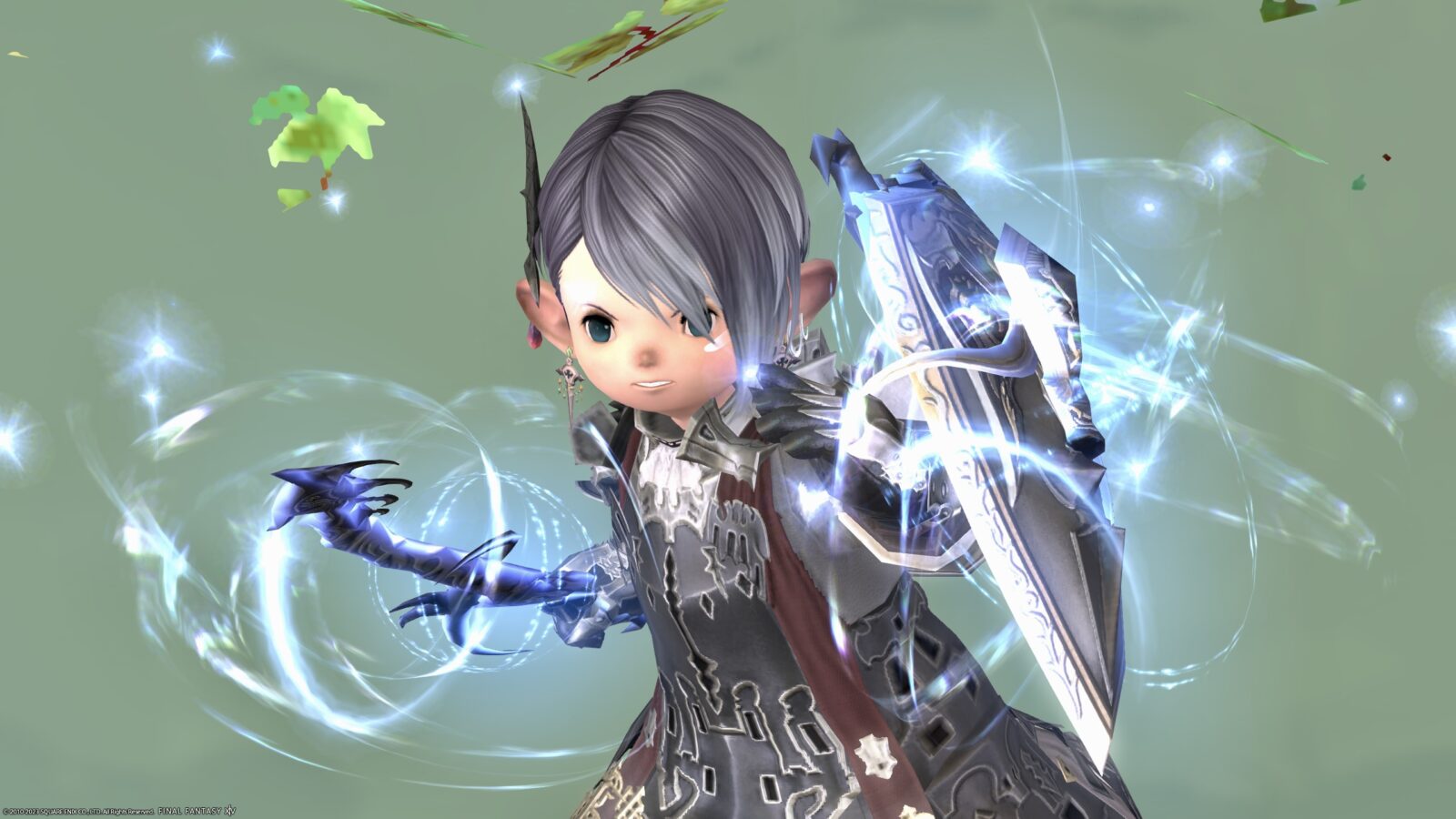 ▼
▼ The glow was recorded on video!
So, these are the records of "Antea Eureka" & "Bellerophon Eureka", the final form of Paladin's Eureka Weapon!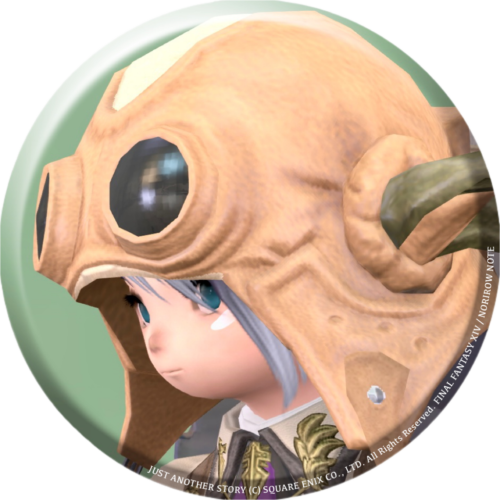 norirow
Eureka's treasures were very mysterious too ♪
♦♦♦
How to make a Eureka Weapon
Related records
Various Eureka Weapon final forms for other jobs