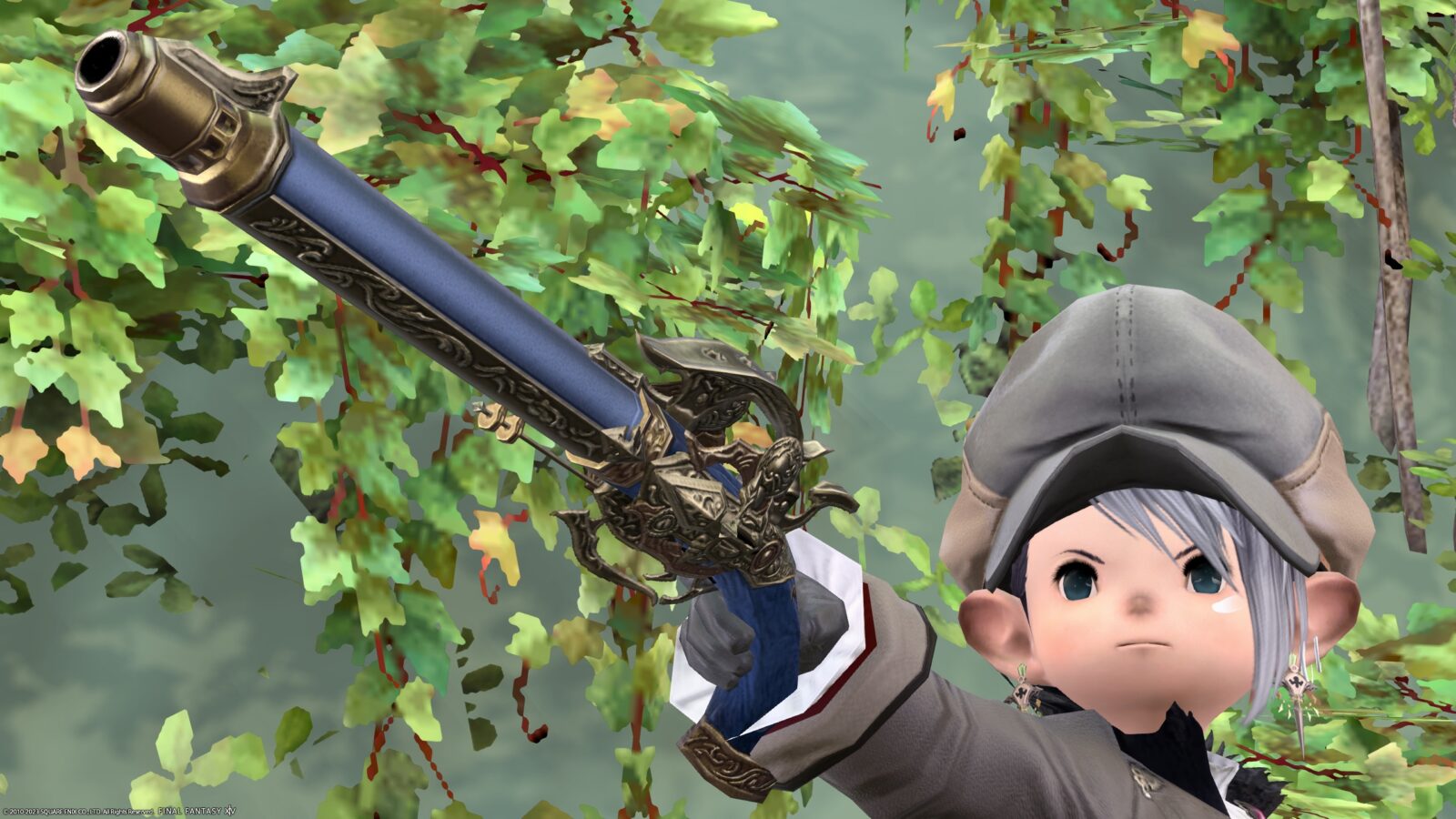 This is a record of the machinist's weapon, the Nabaath Rimfire, available in Malikah's Well.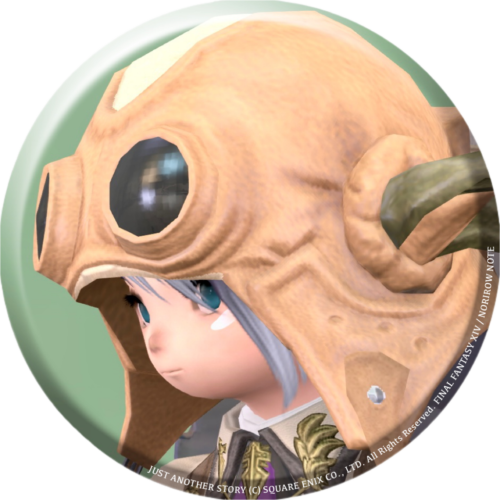 norirow
Oh, that stylish rimfire in a different color!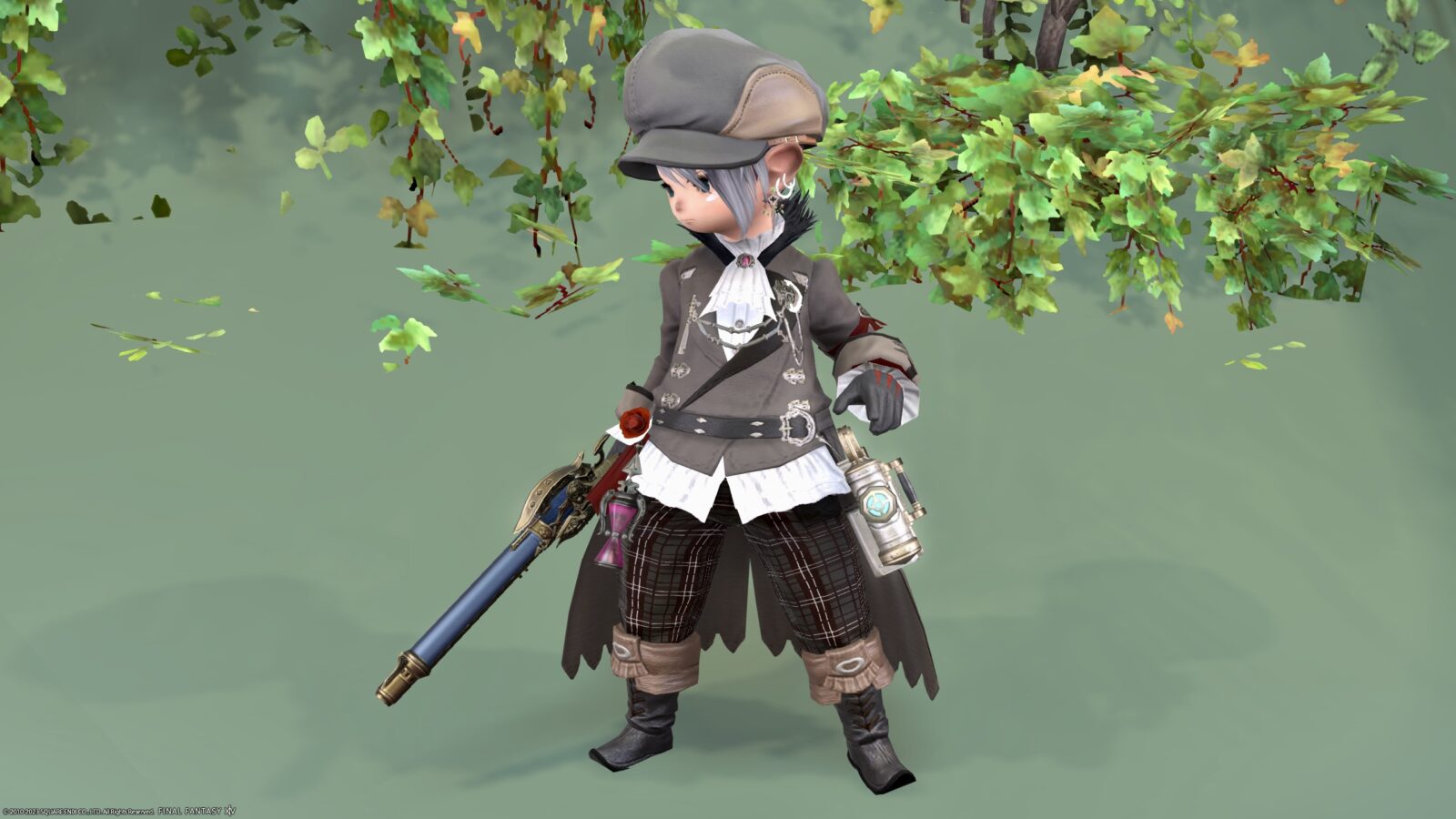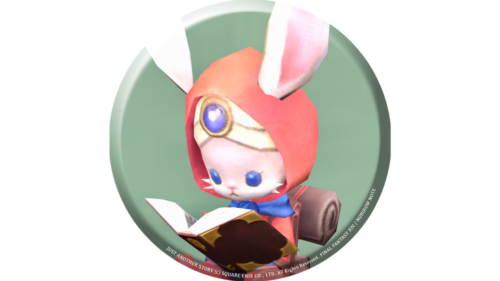 namingway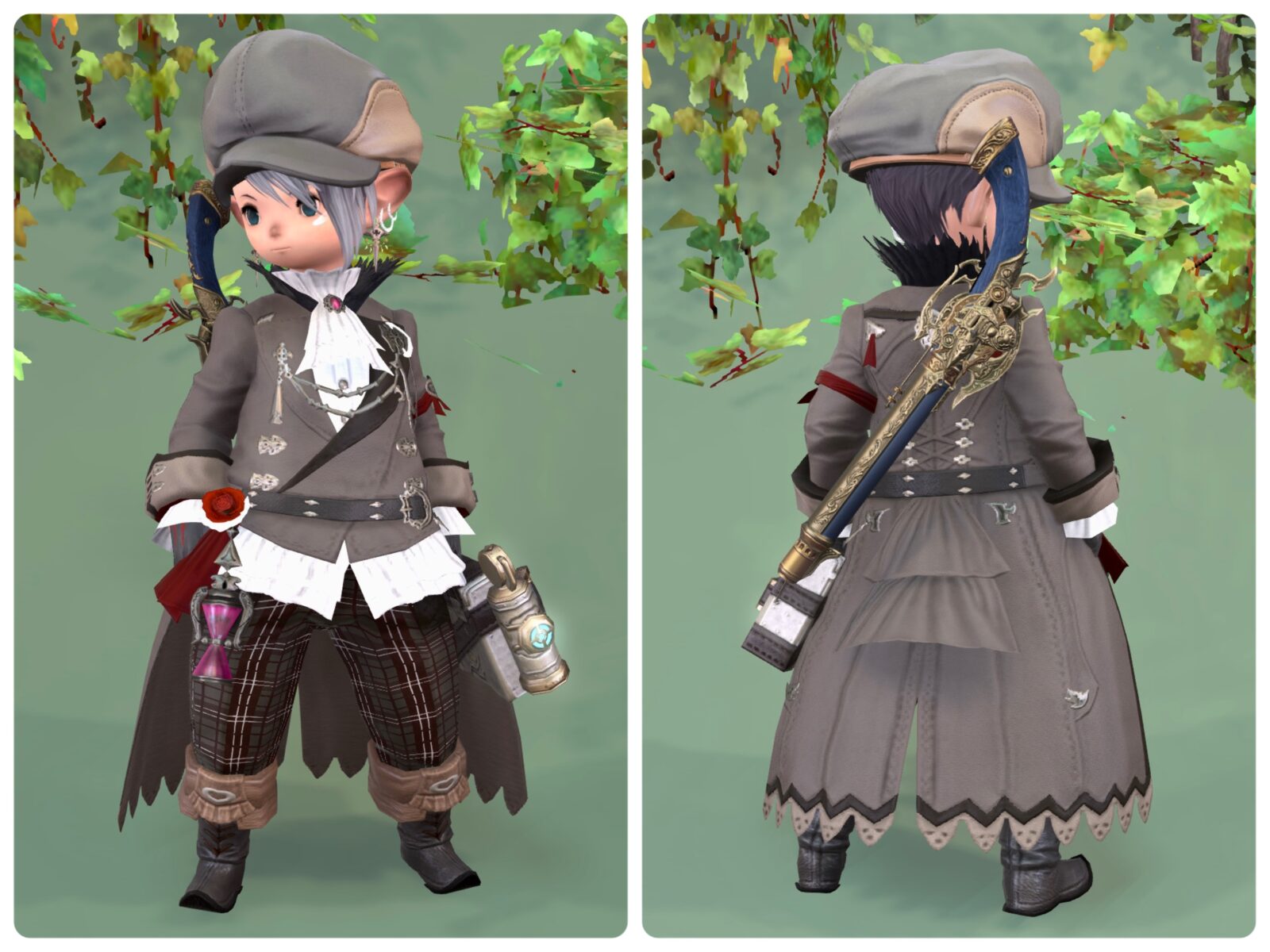 Classic design, gold and blue contrast is a high-class gun.
The decoration in the center is quite elaborate.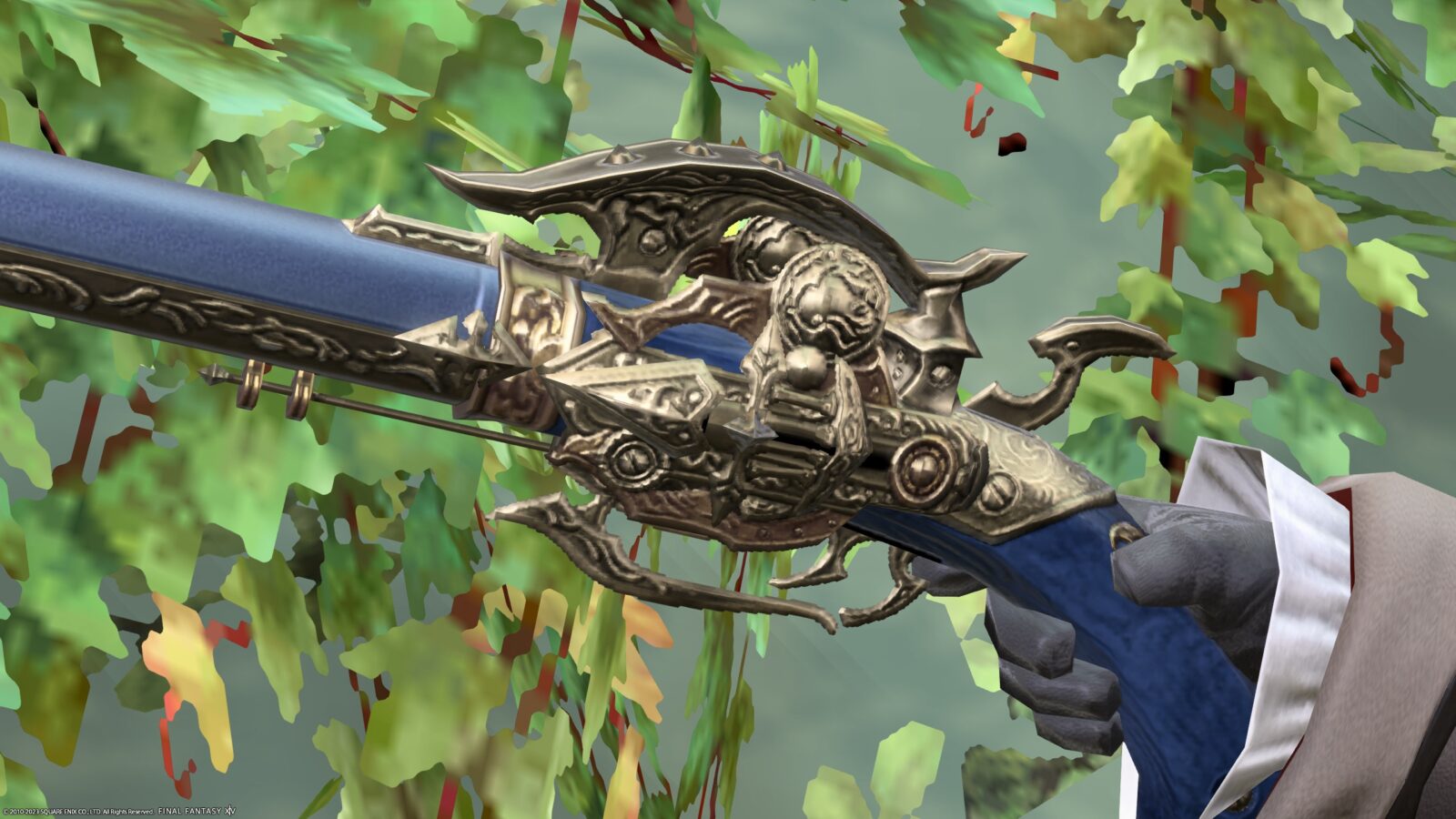 It seems symmetrical.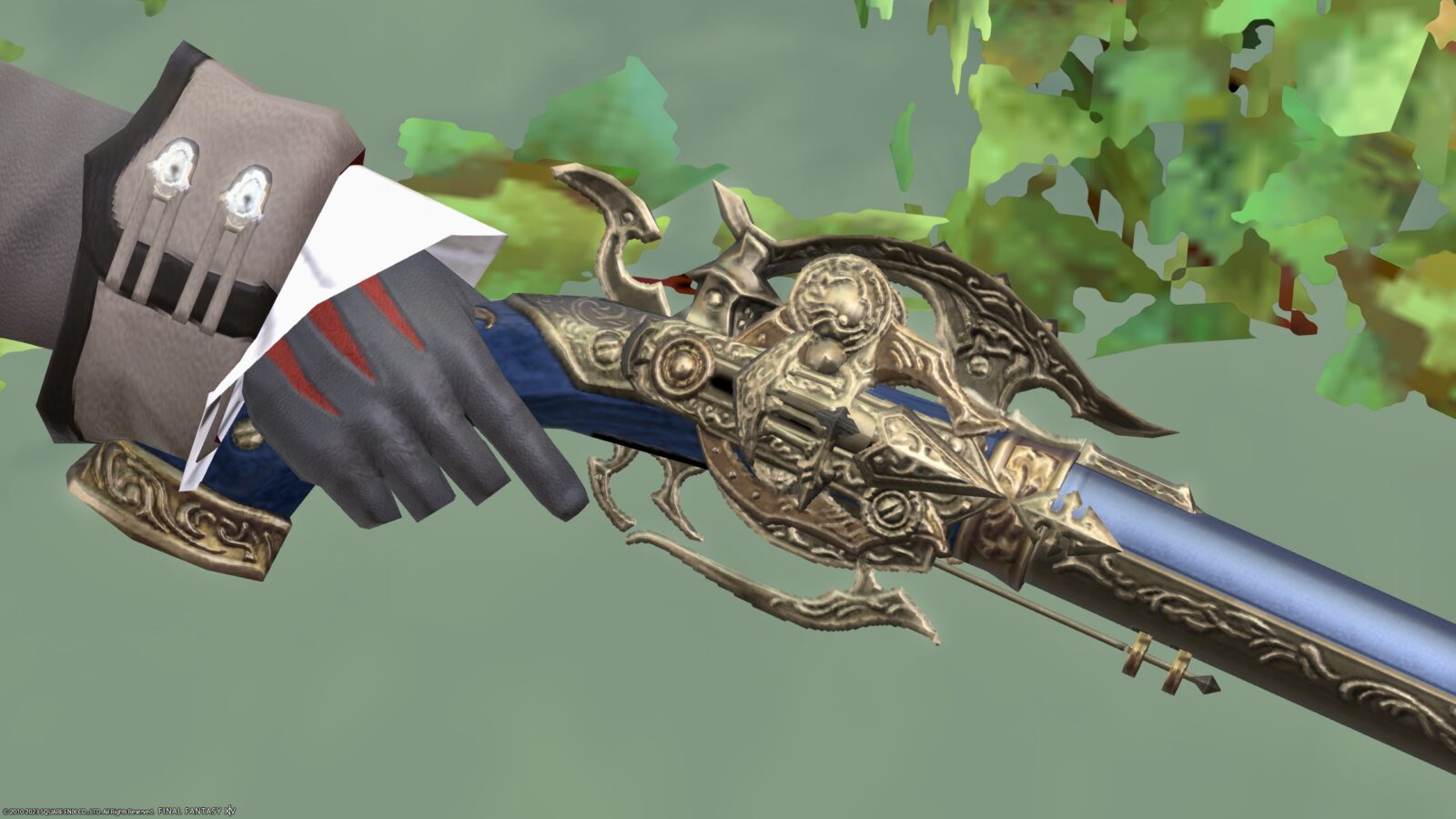 The decoration of the barrel is also very gorgeous.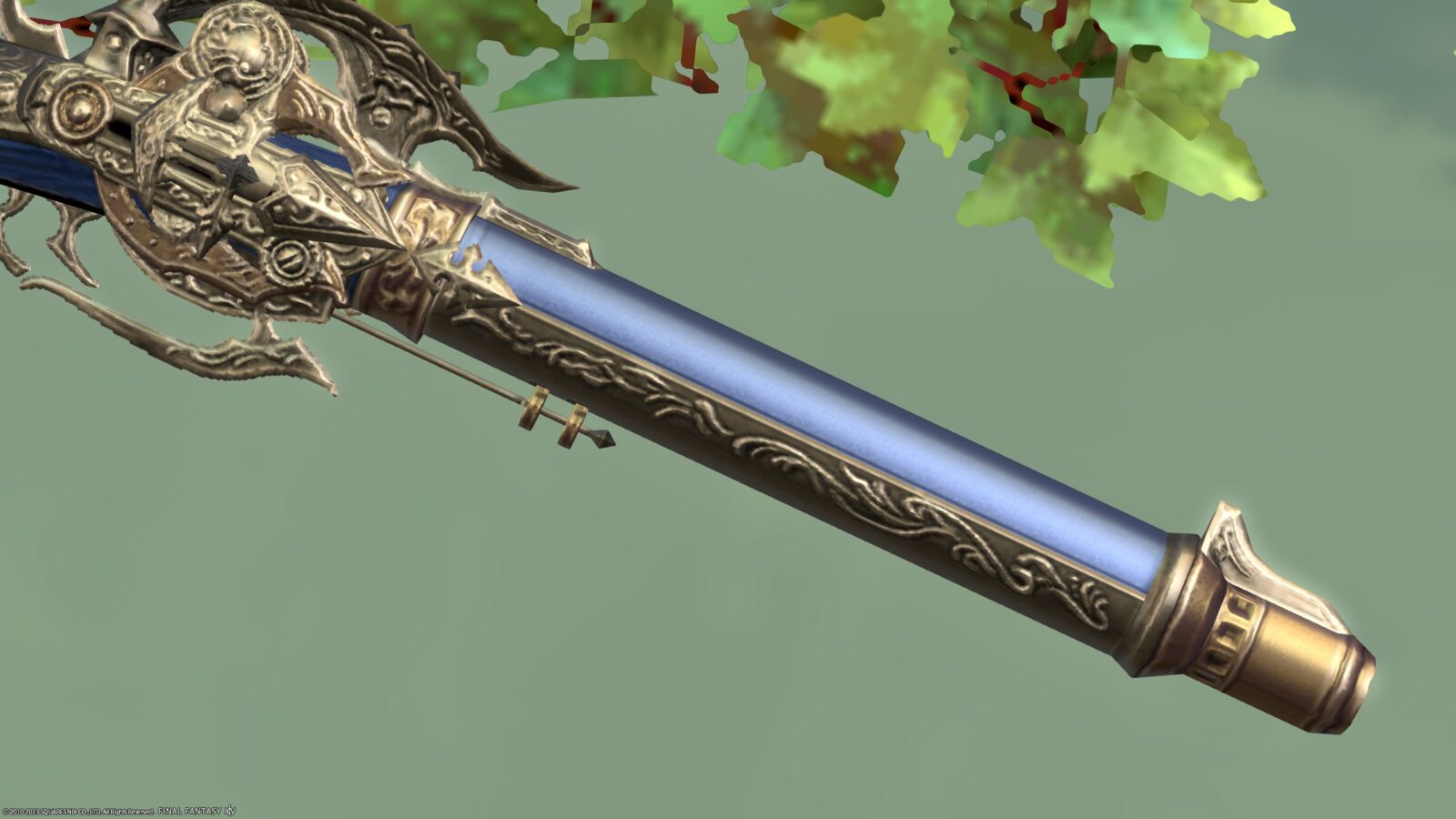 The muzzle is slightly larger.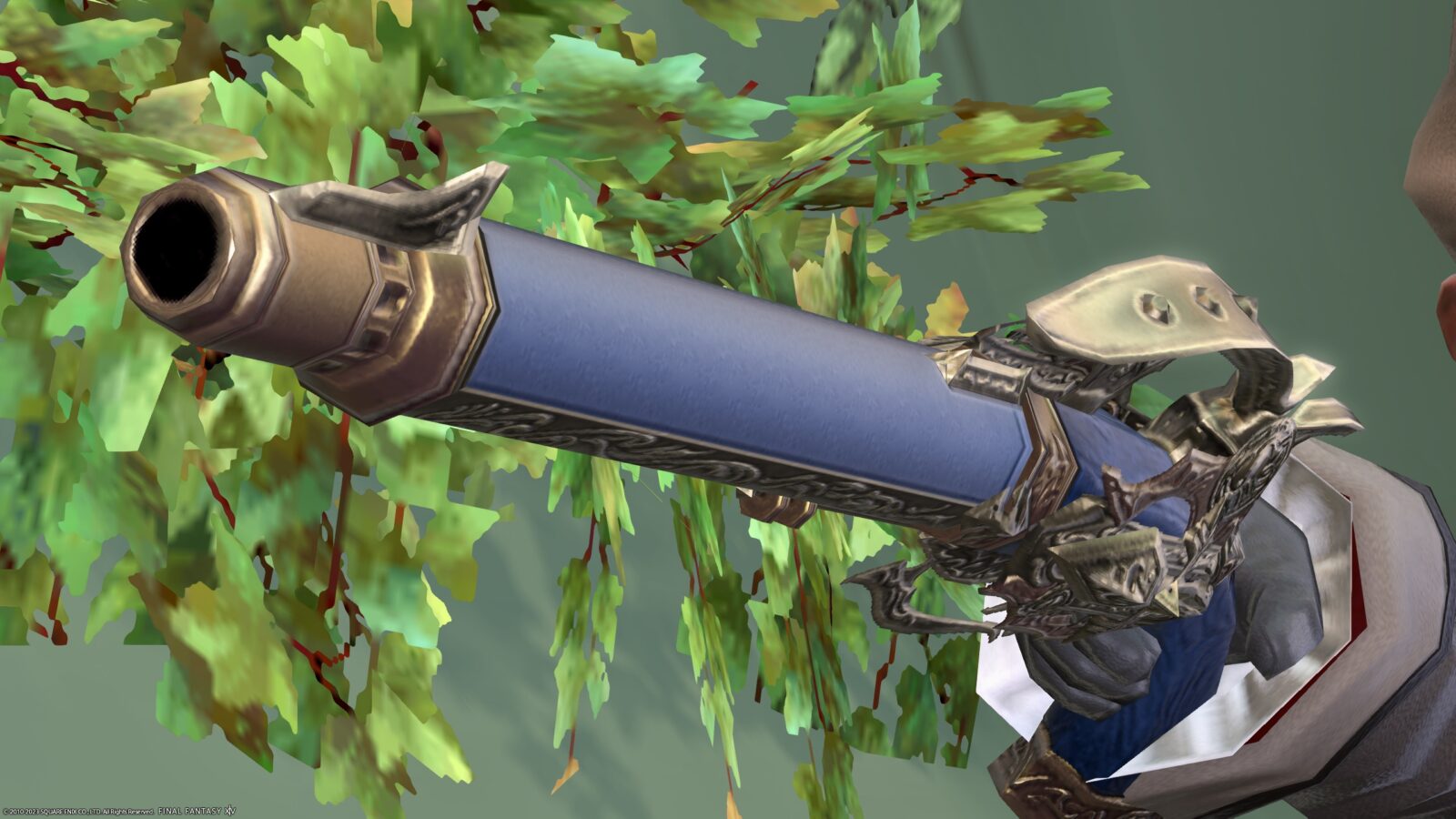 The metallic feeling on the back side is very tasteful.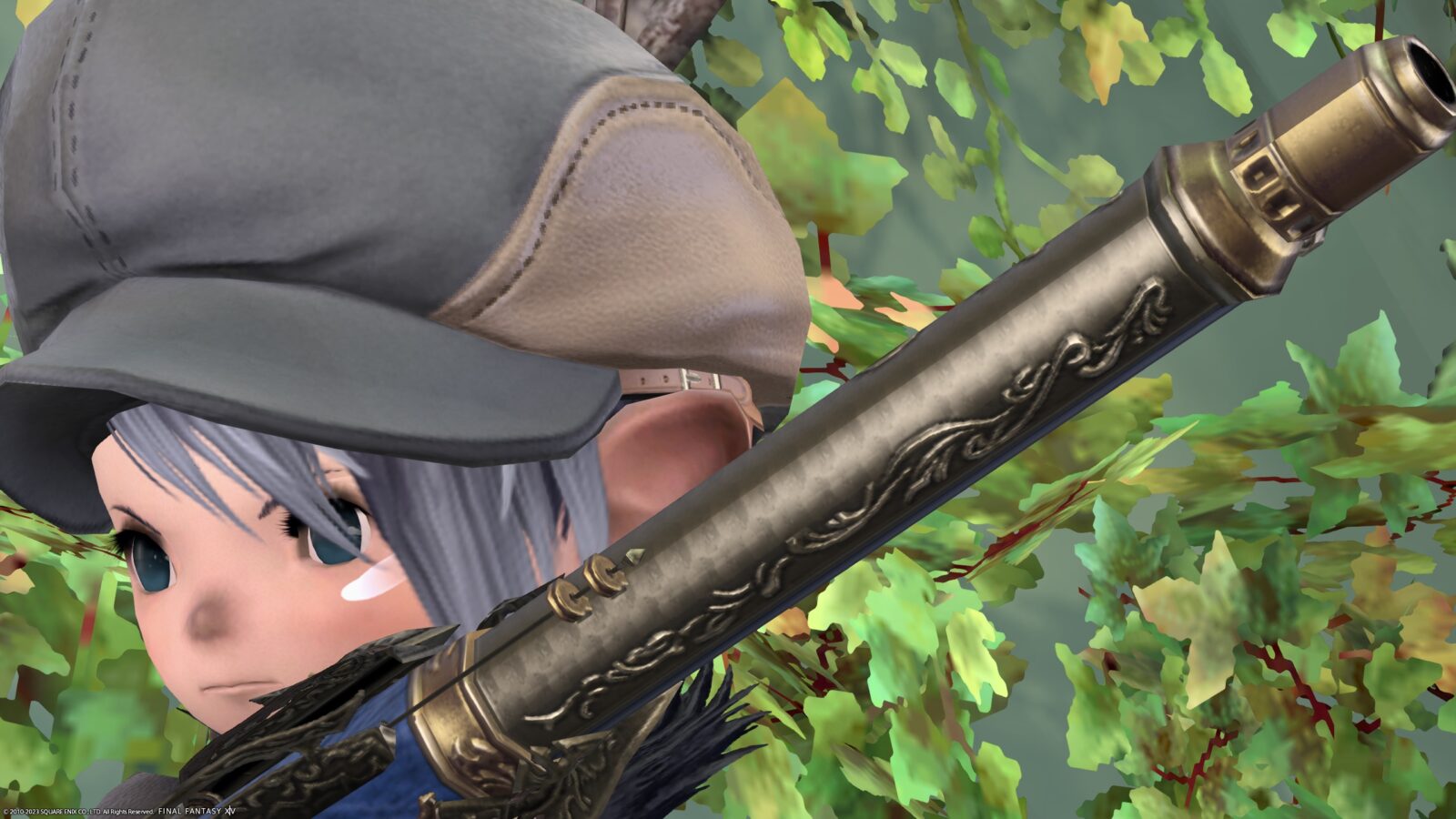 It's a relatively small gun, but its design is nice, so it has quite a presence.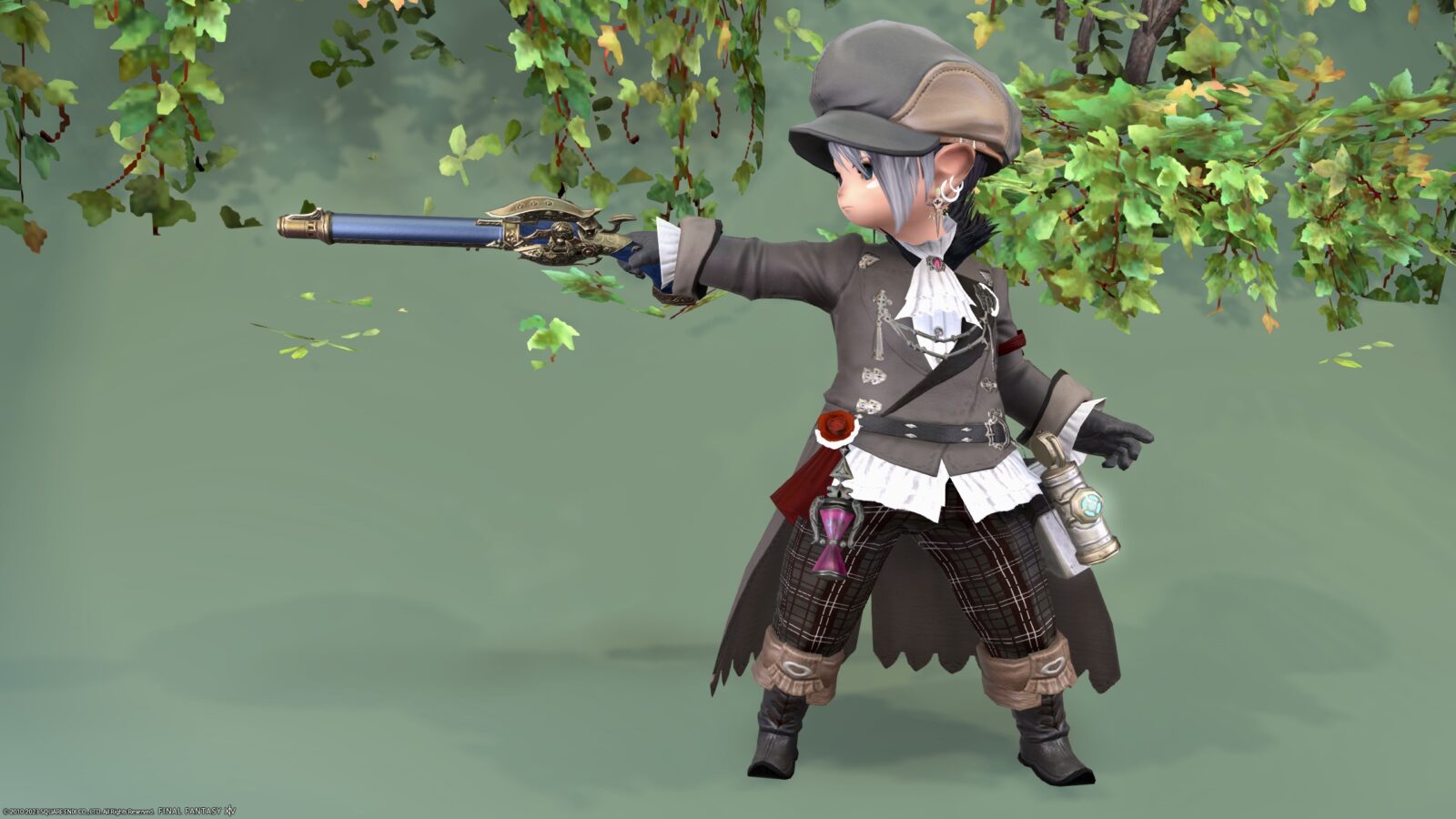 It's a big one that's easy to shoot.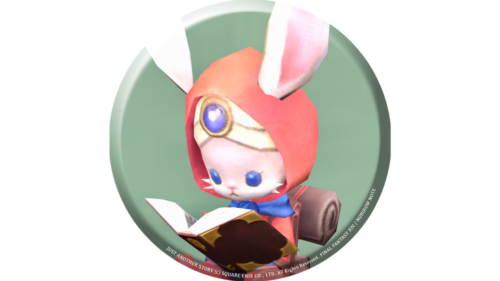 namingway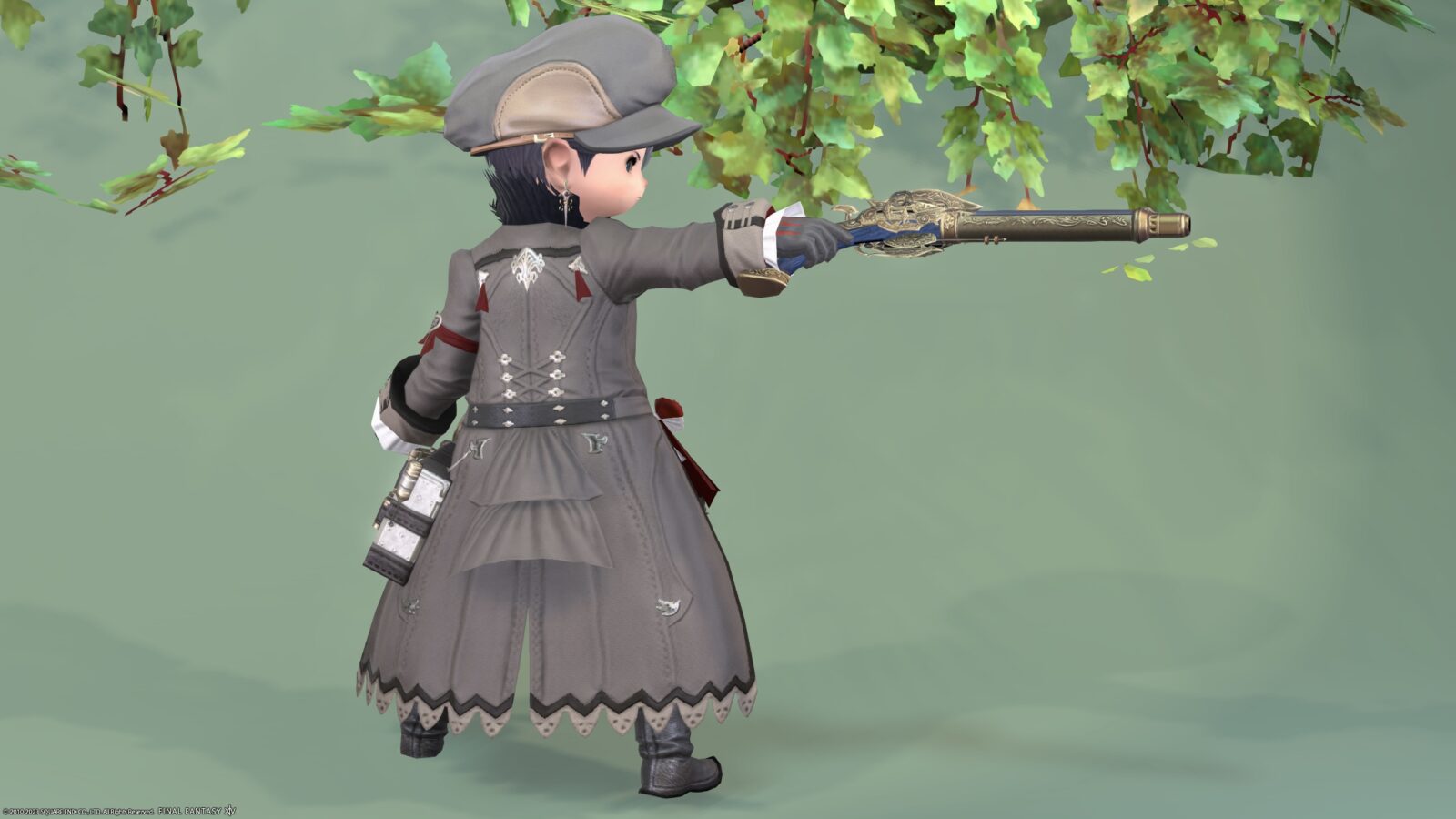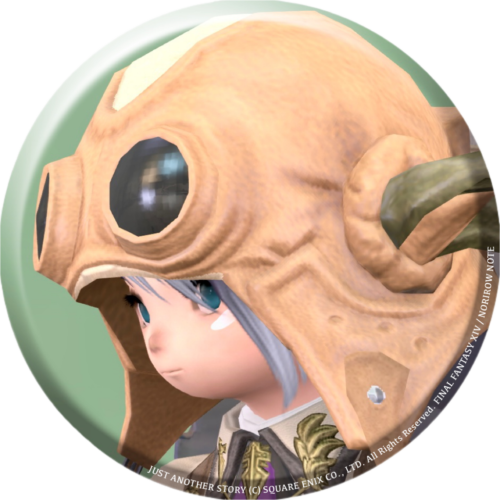 norirow
By the way, this looks a lot like the gun Yotsuyu had, doesn't it?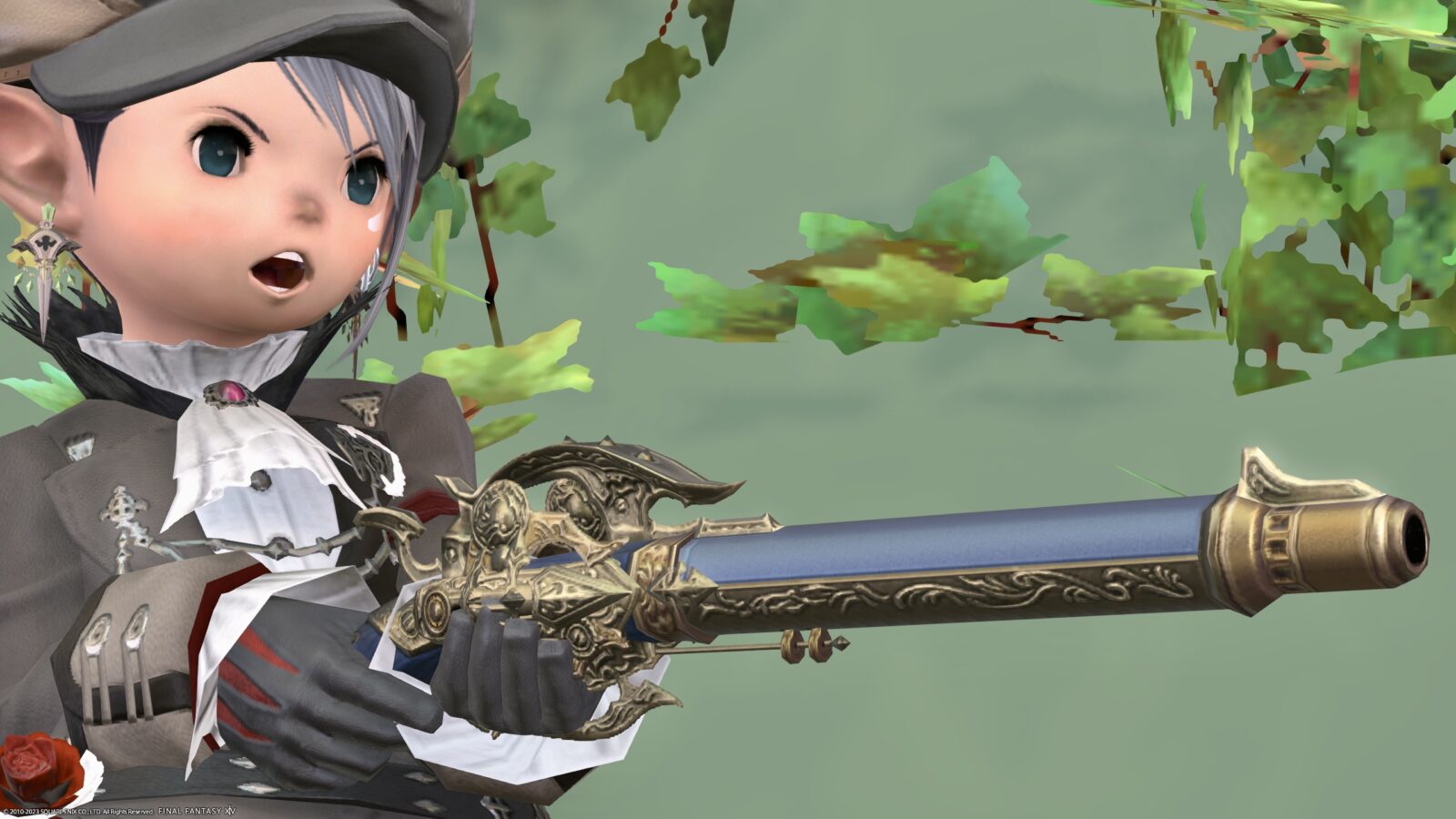 Yotsuyu's gun is shorter though.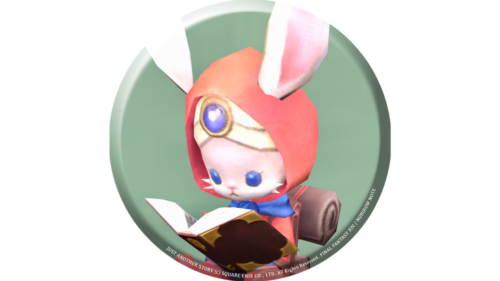 namingway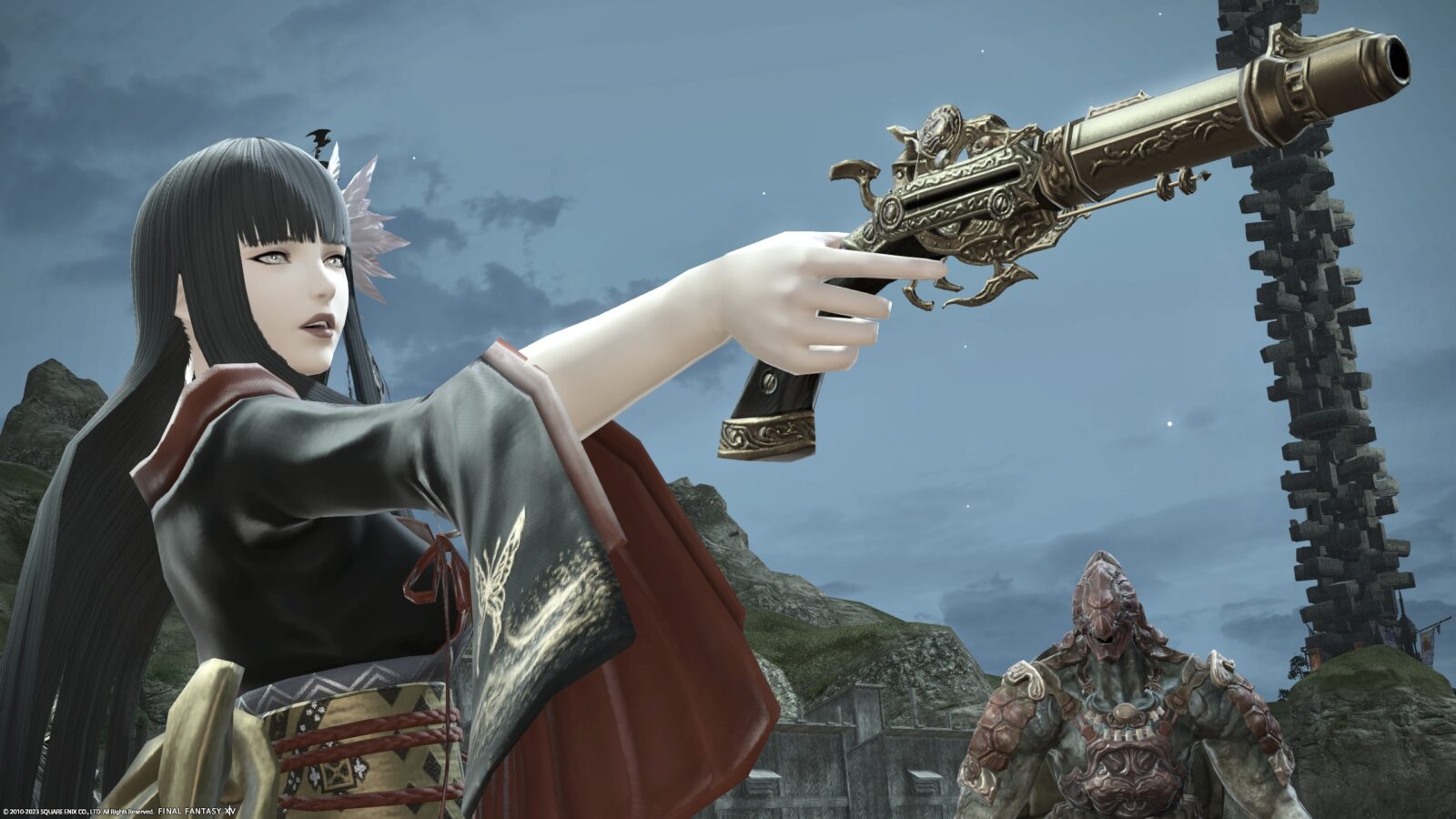 Yotsuyu's gun is a short model with no decoration on the top.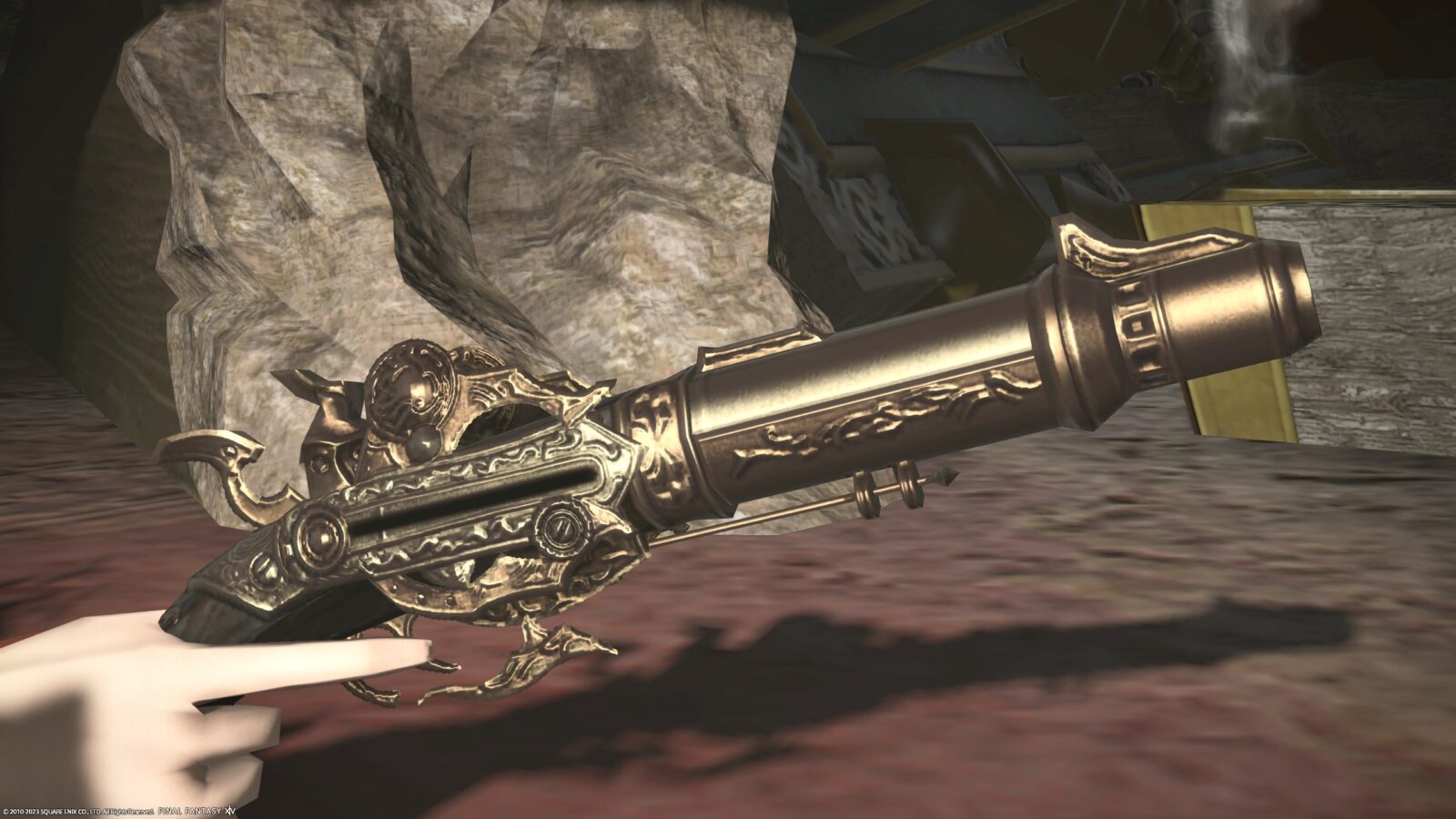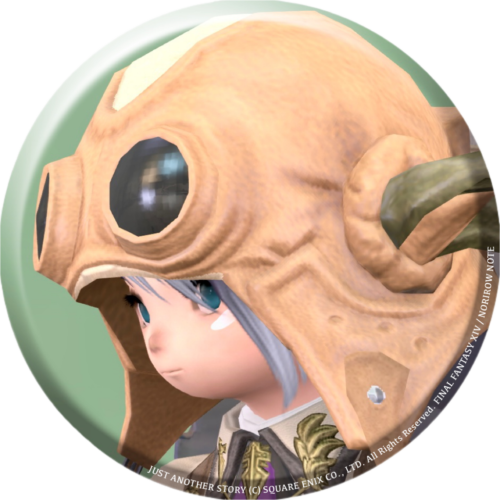 norirow
It's true! This short gun version is also very stylish!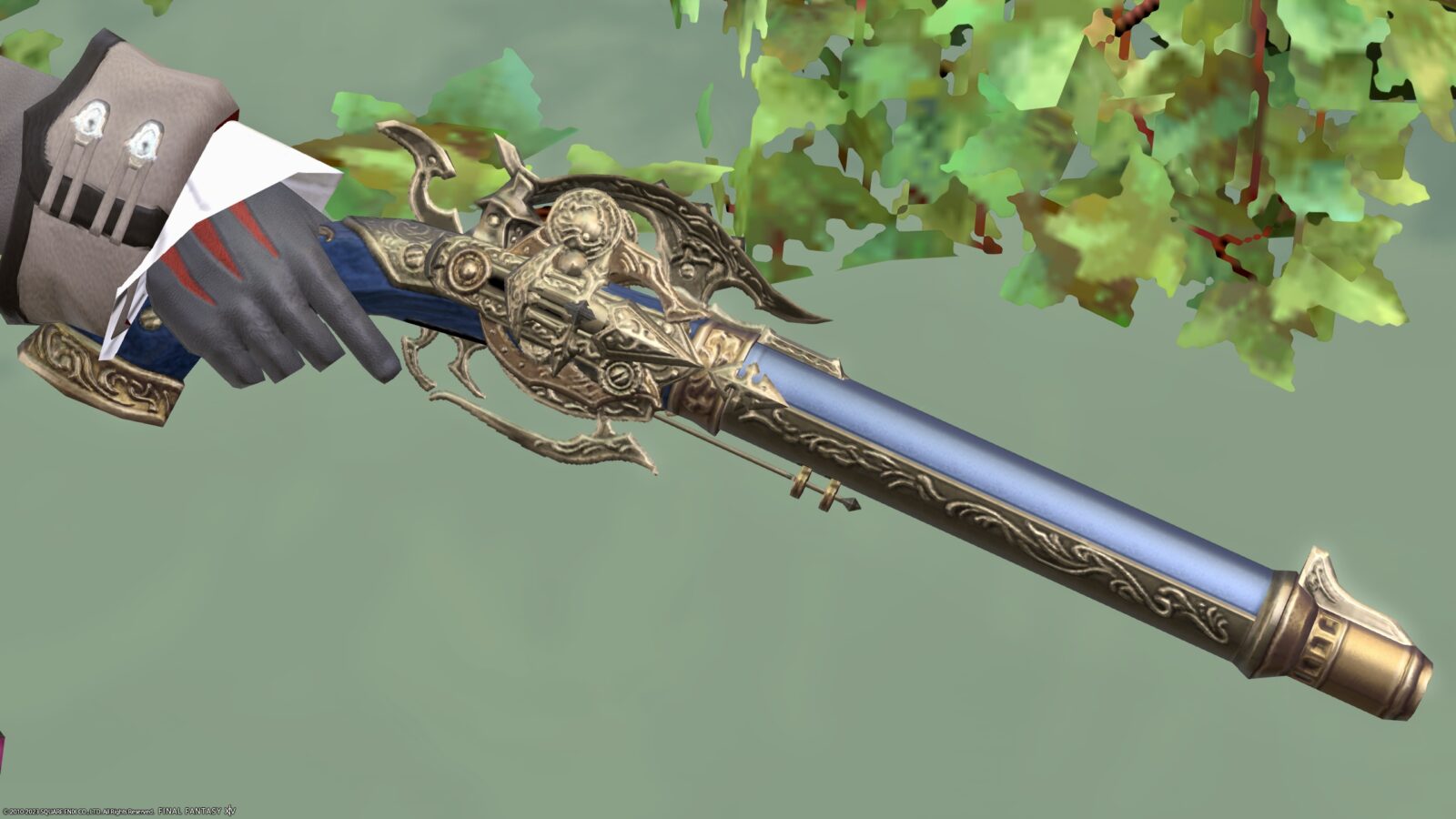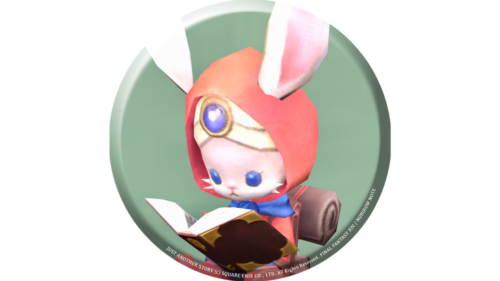 namingway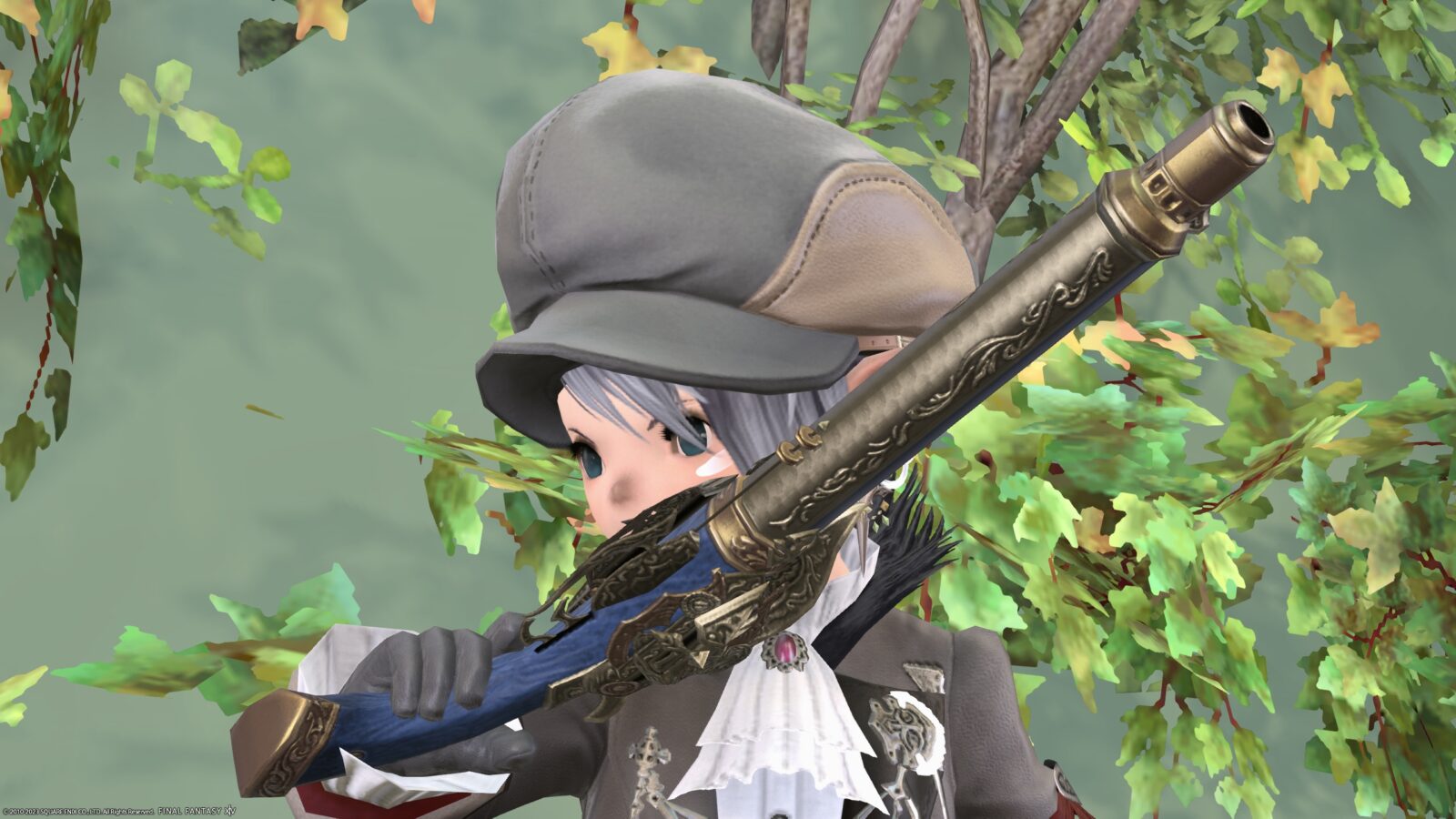 The Nabaath Rimfire can be found at Malikah's Well.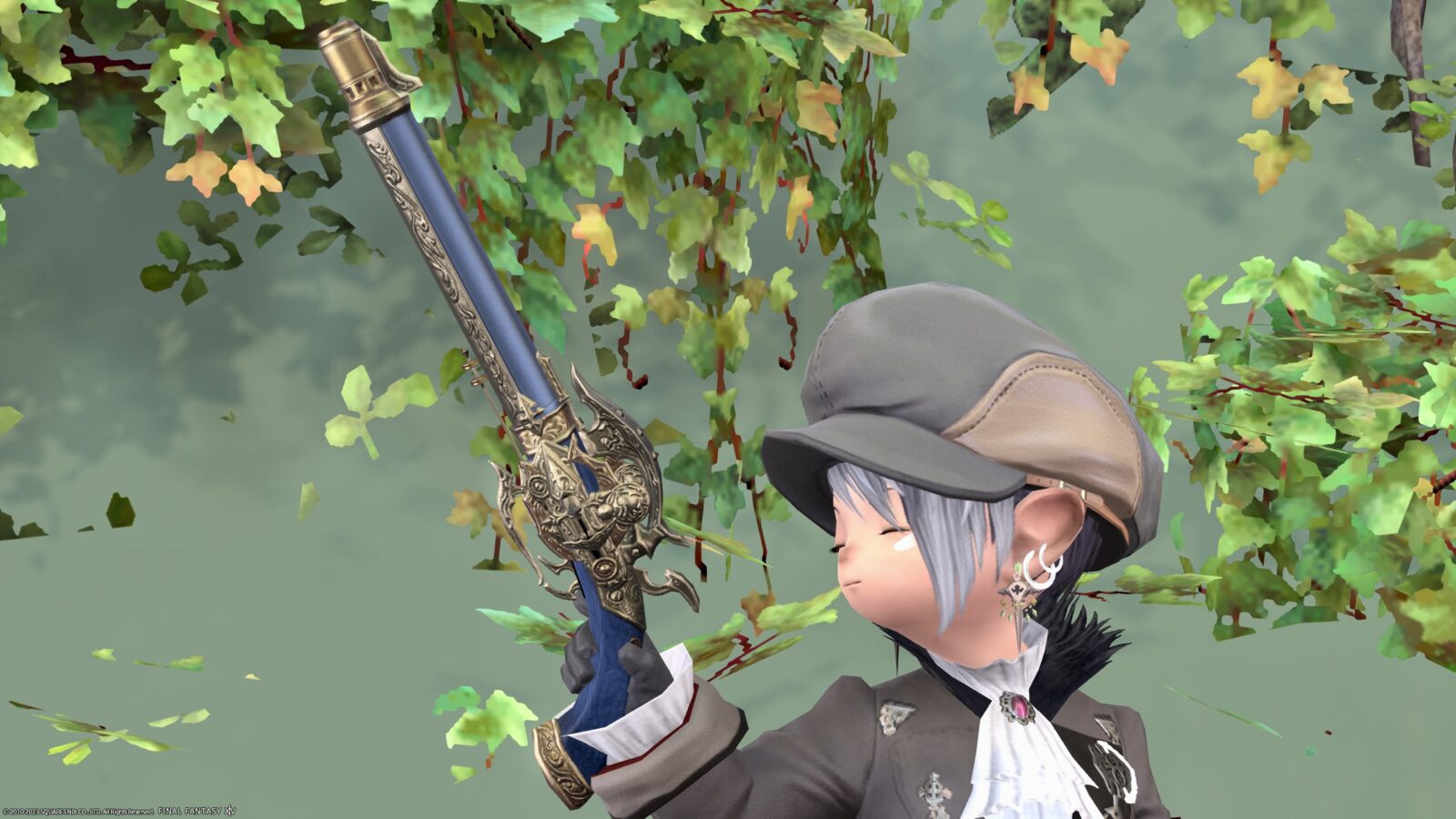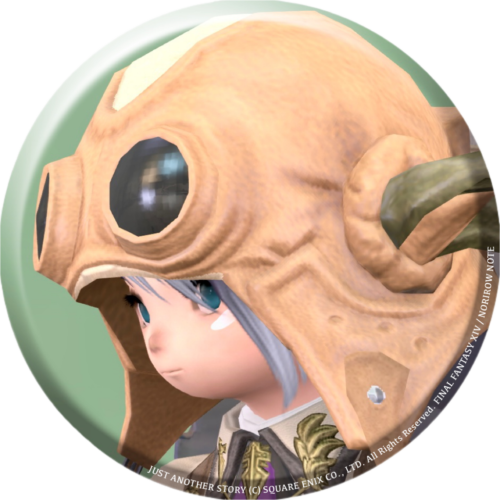 norirow
Well, either way, it's definitely a very stylish gun!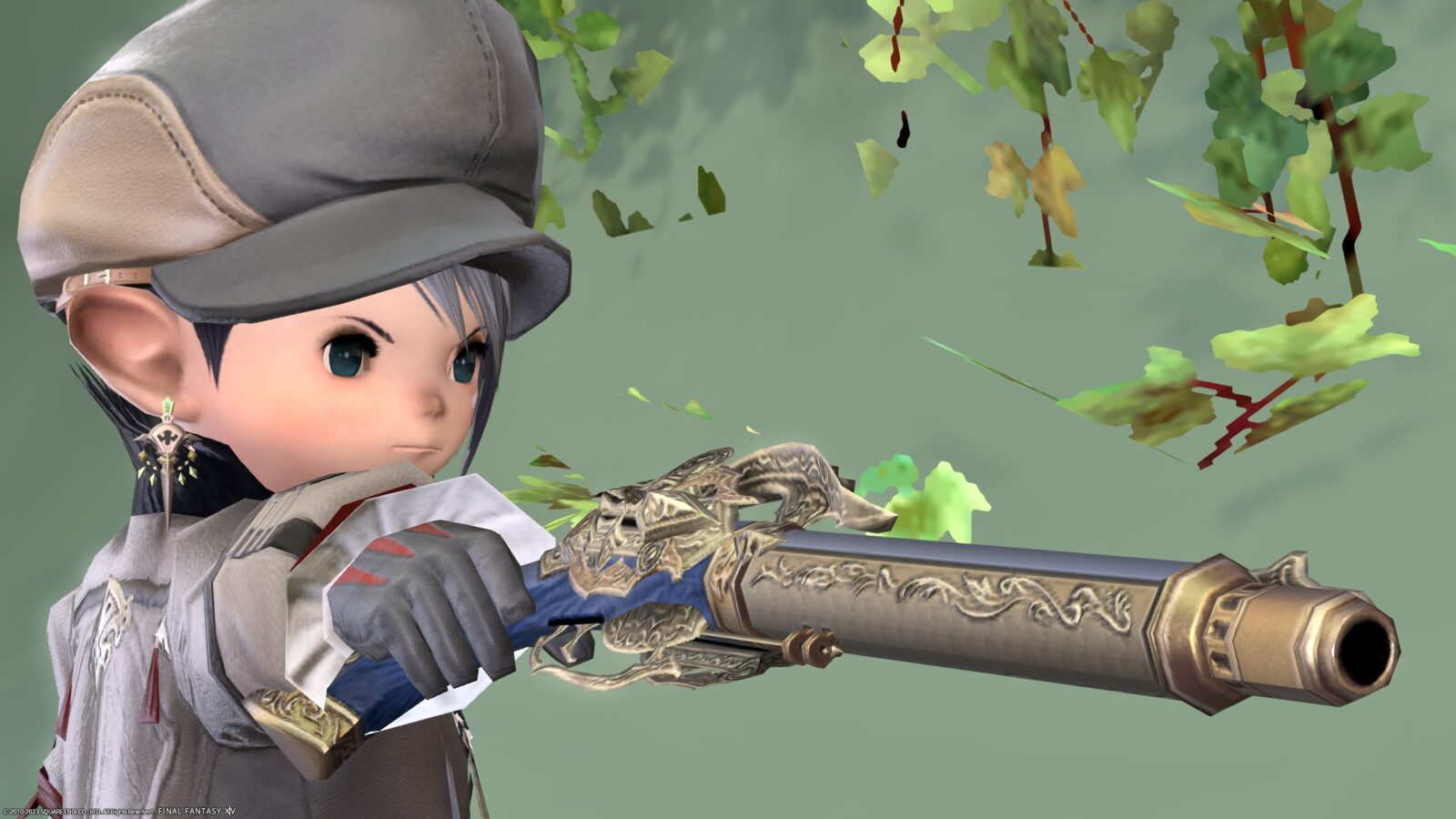 ▼
I recorded a video of the movement!
So, that concludes the record of the Machinist Weapon "Nabaath Rimfire" available at Malikah's Well.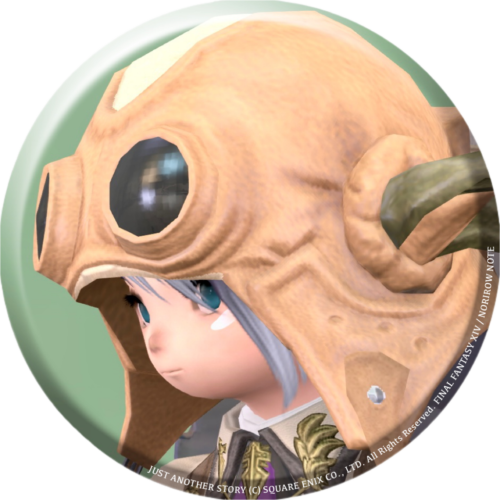 norirow
♦♦♦
Related record