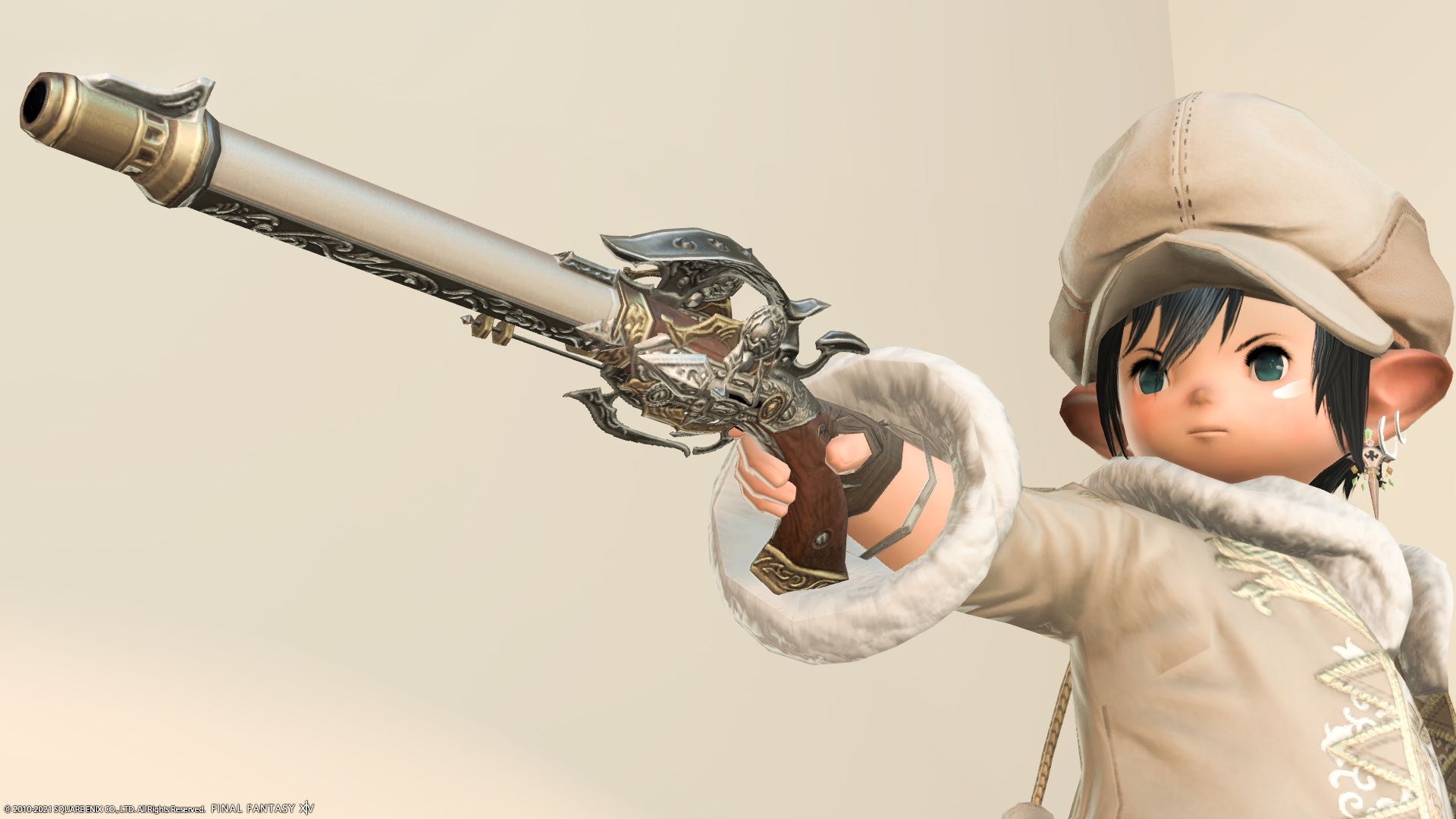 This is a very fashionable Machinist weapon "Baldur Rimfire" with an antique design.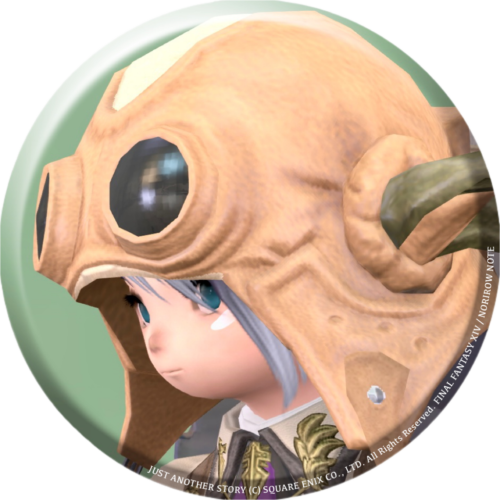 norirow
I really like this gun with a classic feel!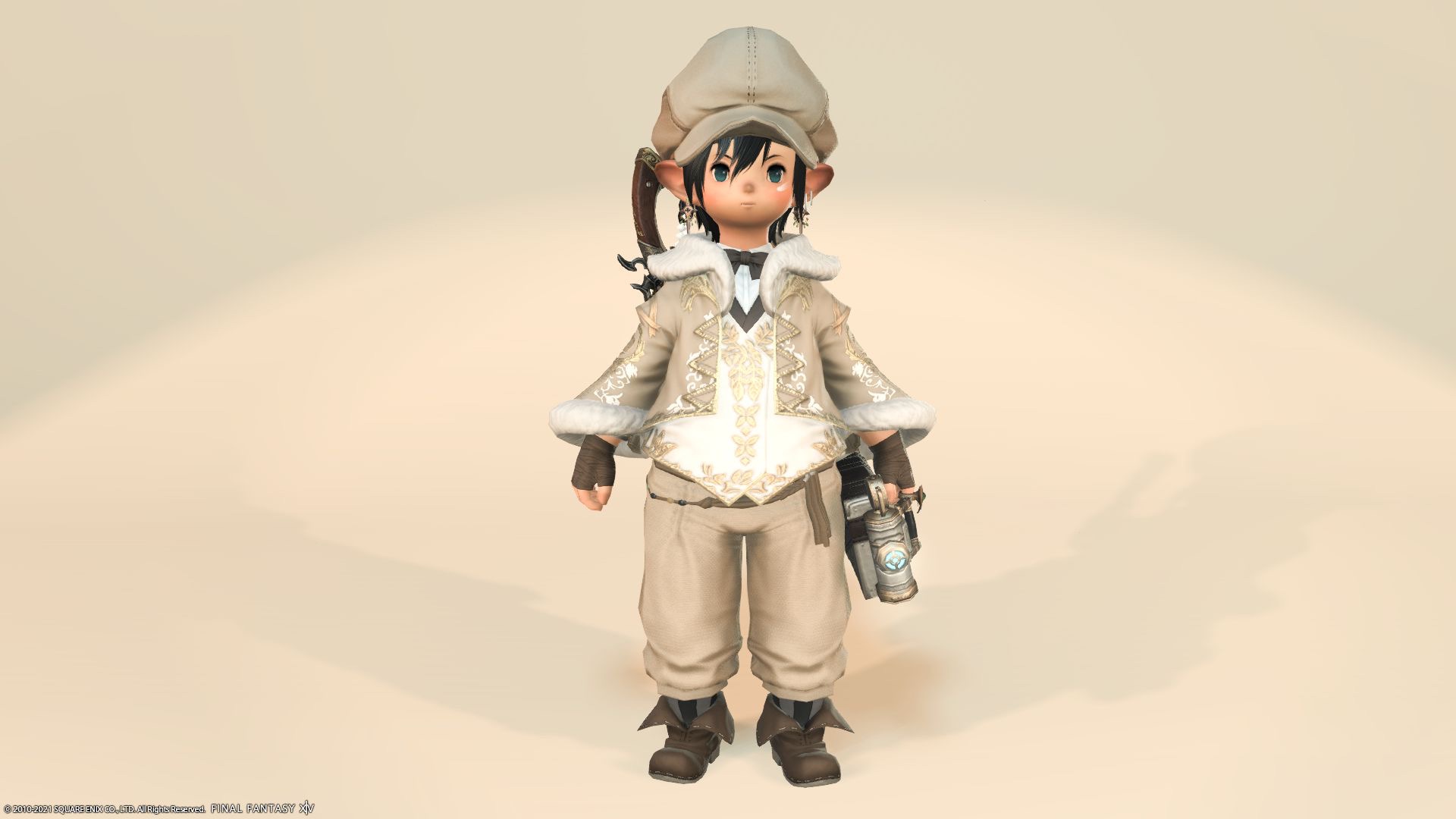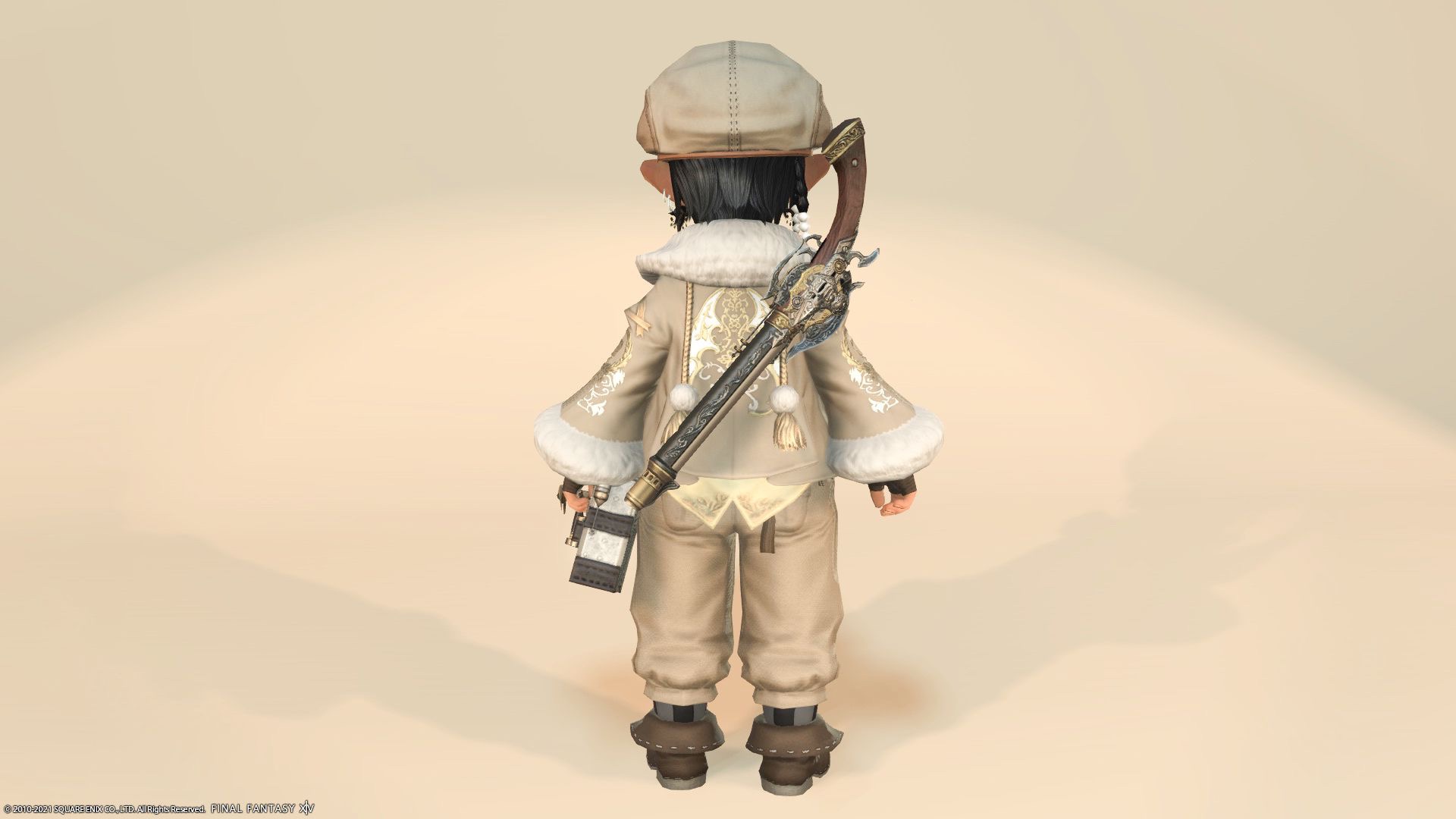 "Molybdenum Rimfire" is black, and this "Baldur Rimfire" is based on brown.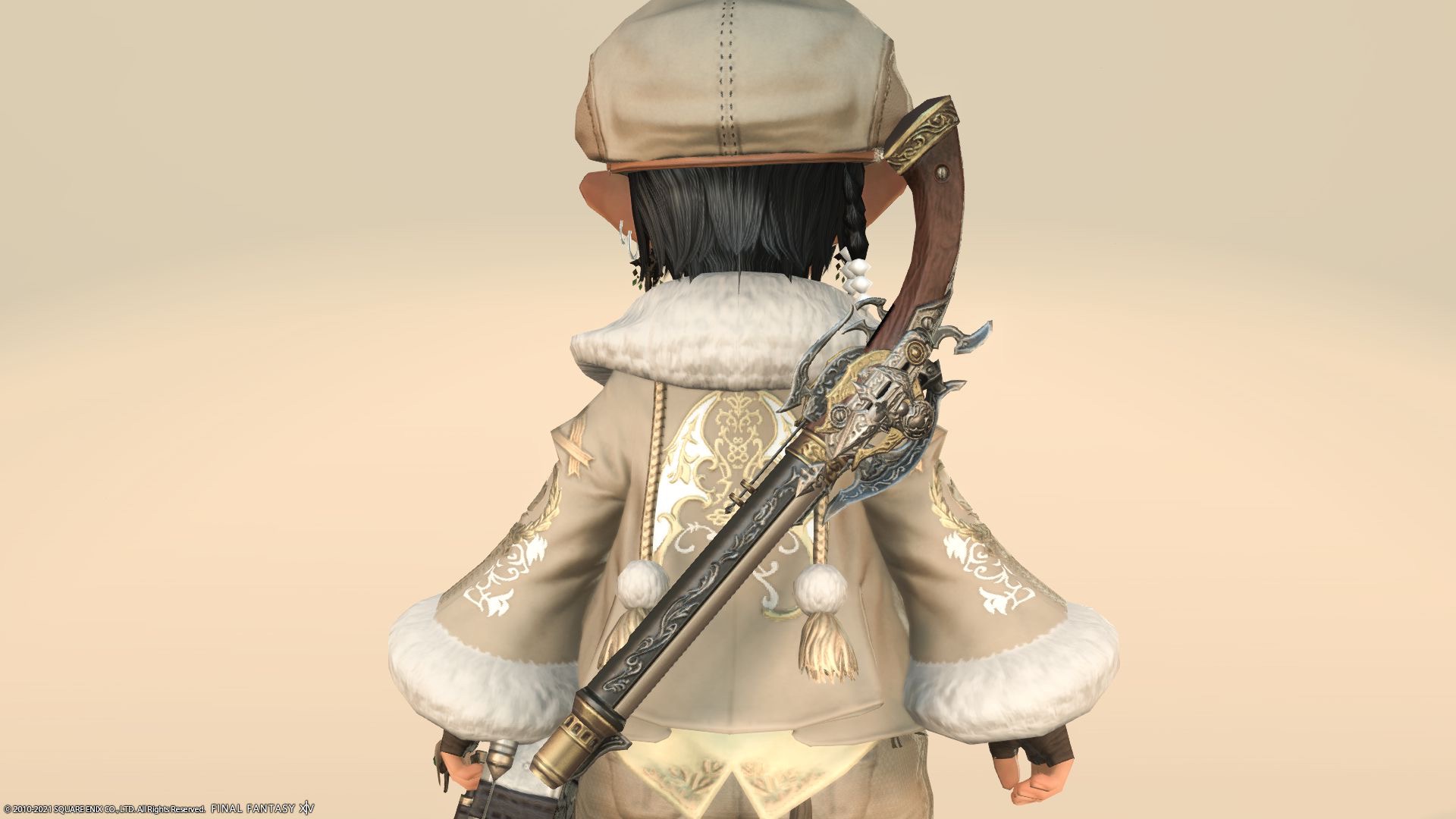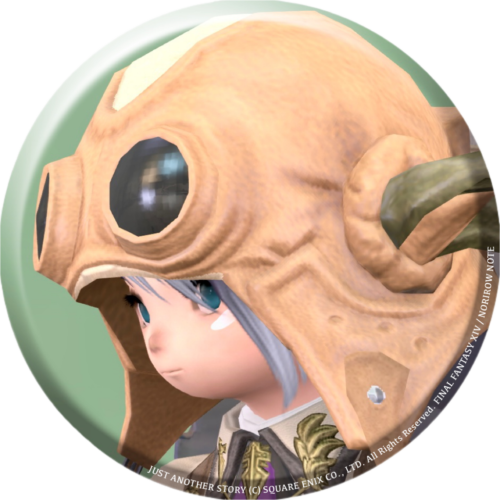 norirow
Somehow this color scheme is more classic.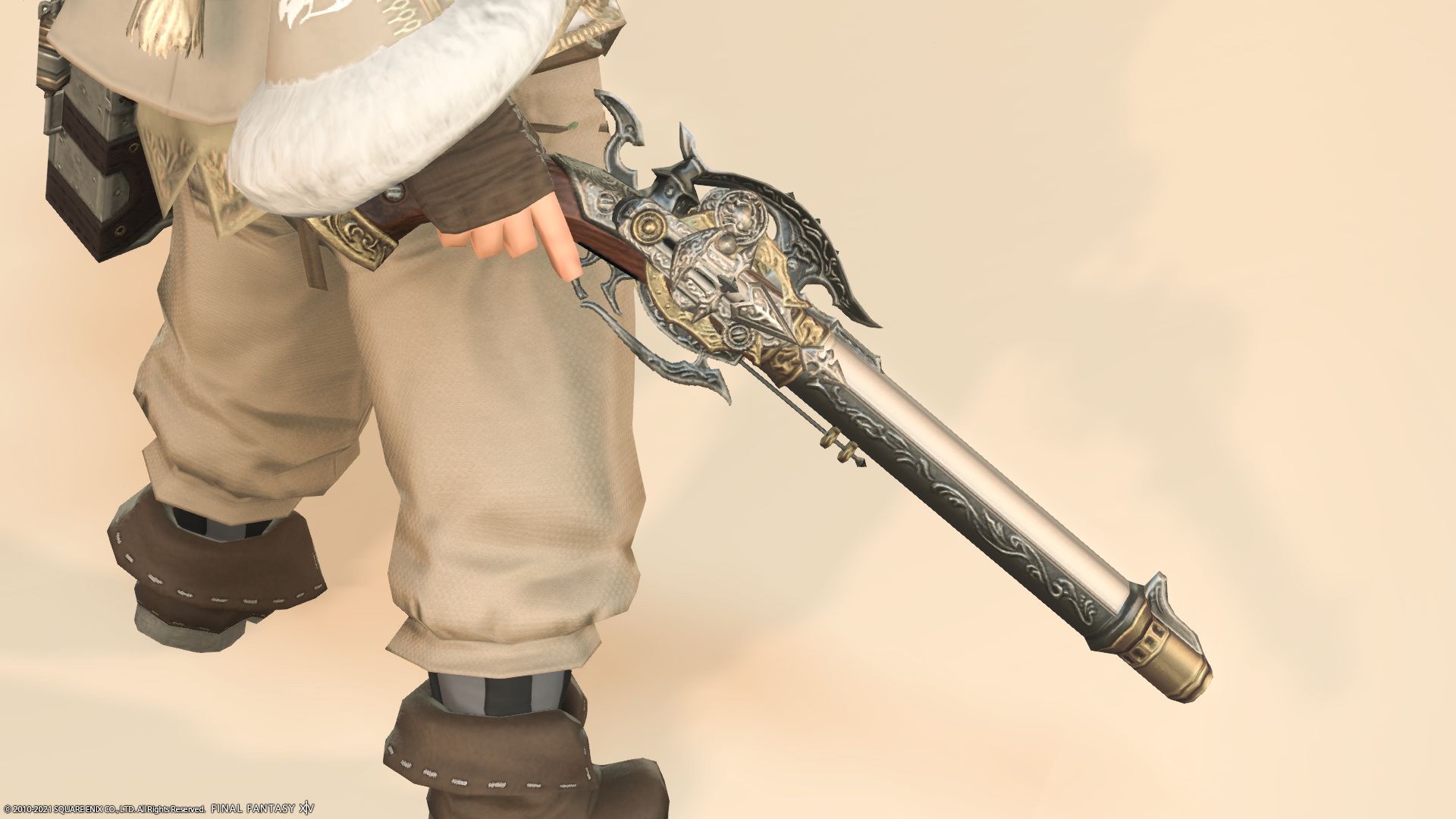 The handle is made of wood and has a very beautiful decoration over the barrel.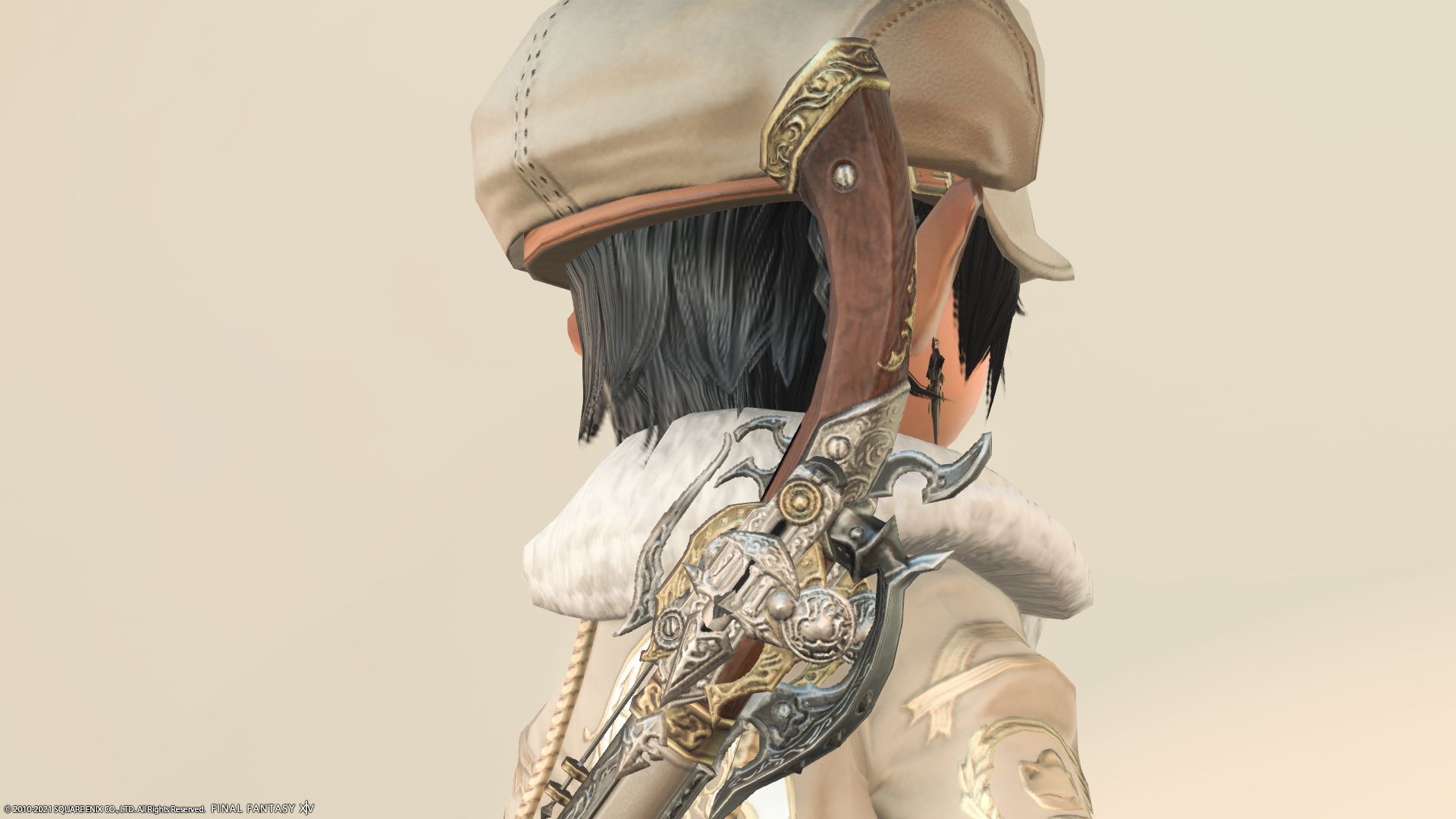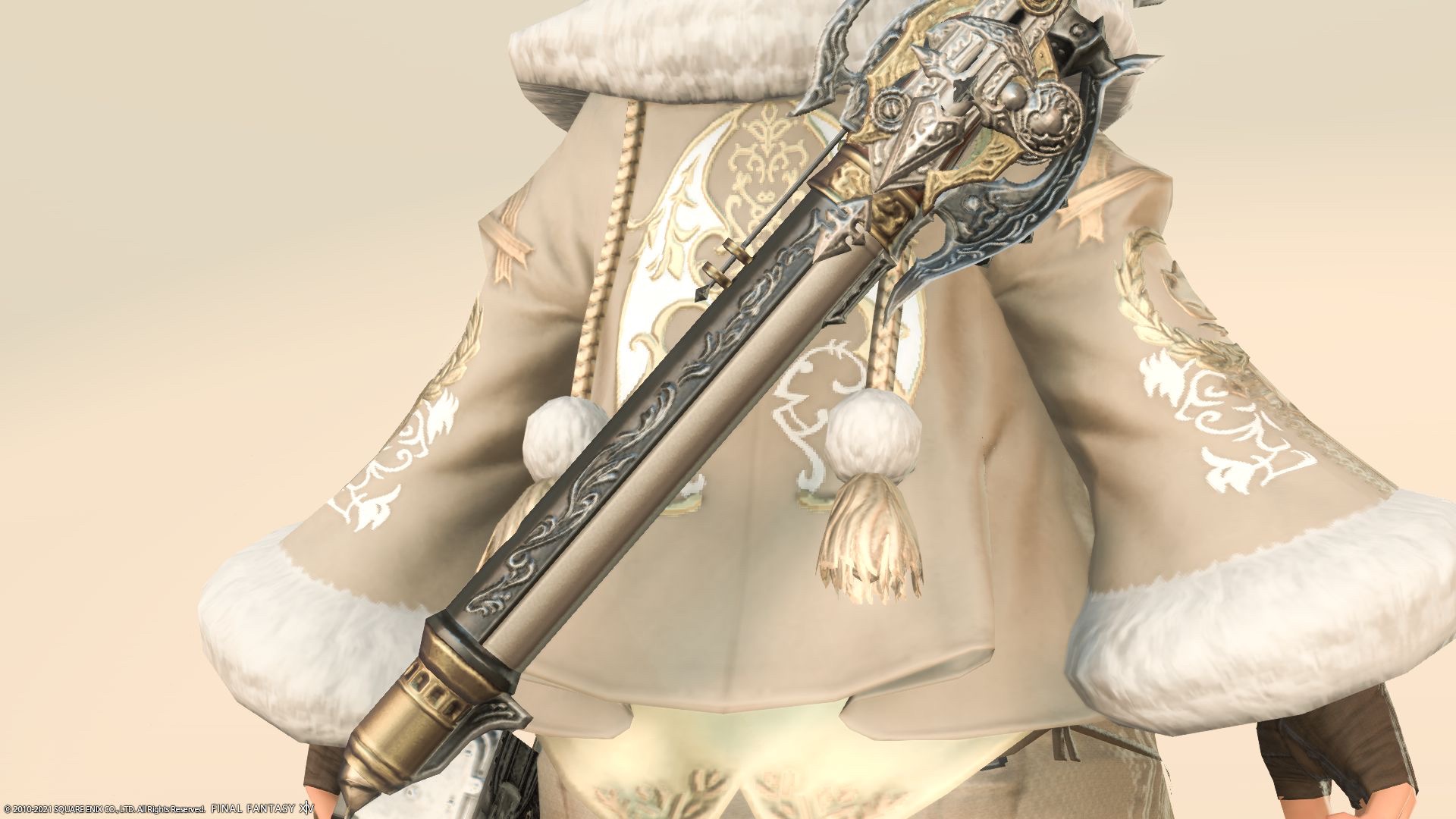 You can see that the elaborate pattern is carved in every detail.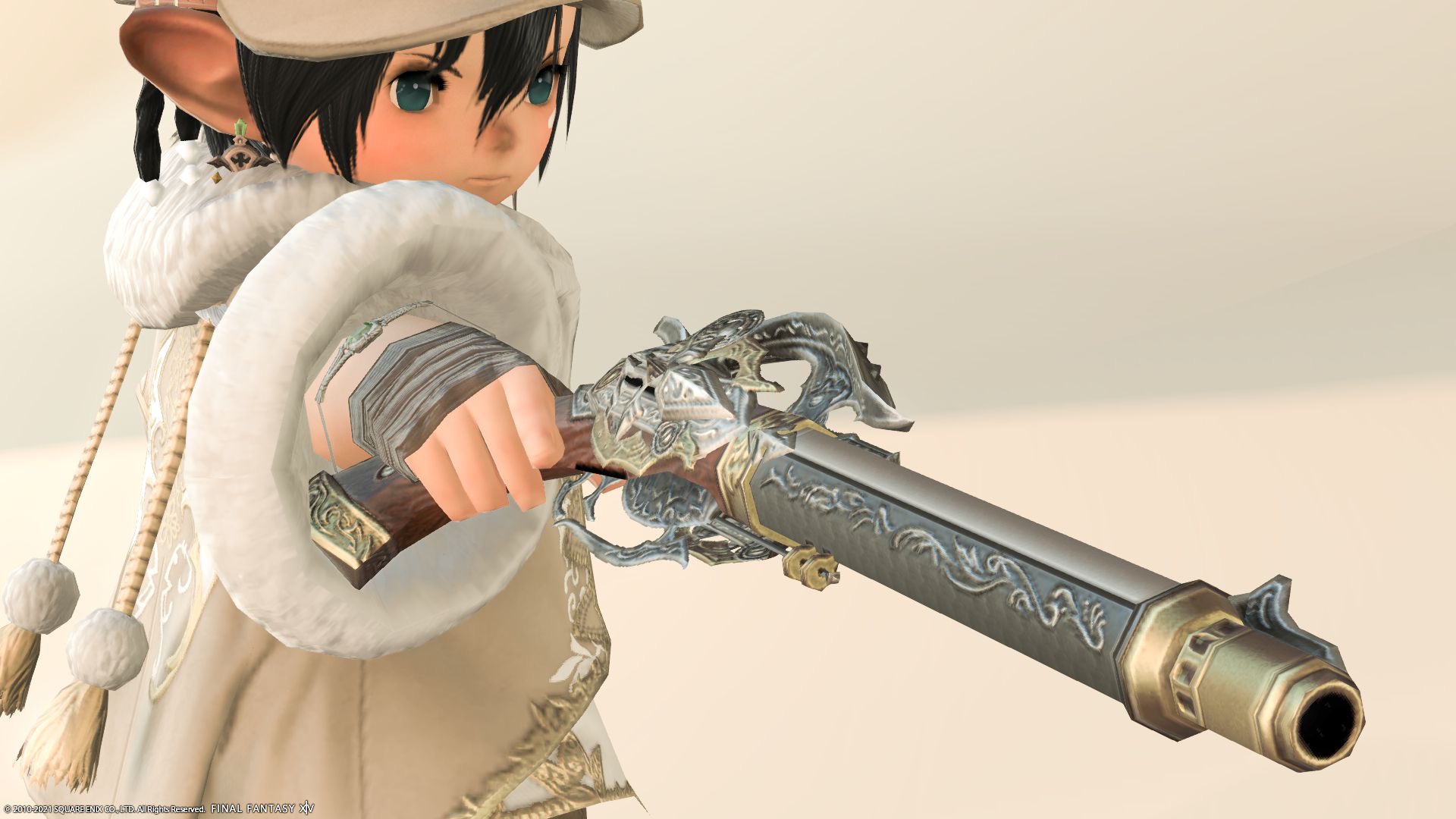 In particular, the three-dimensional structure of this central part is a striking beauty.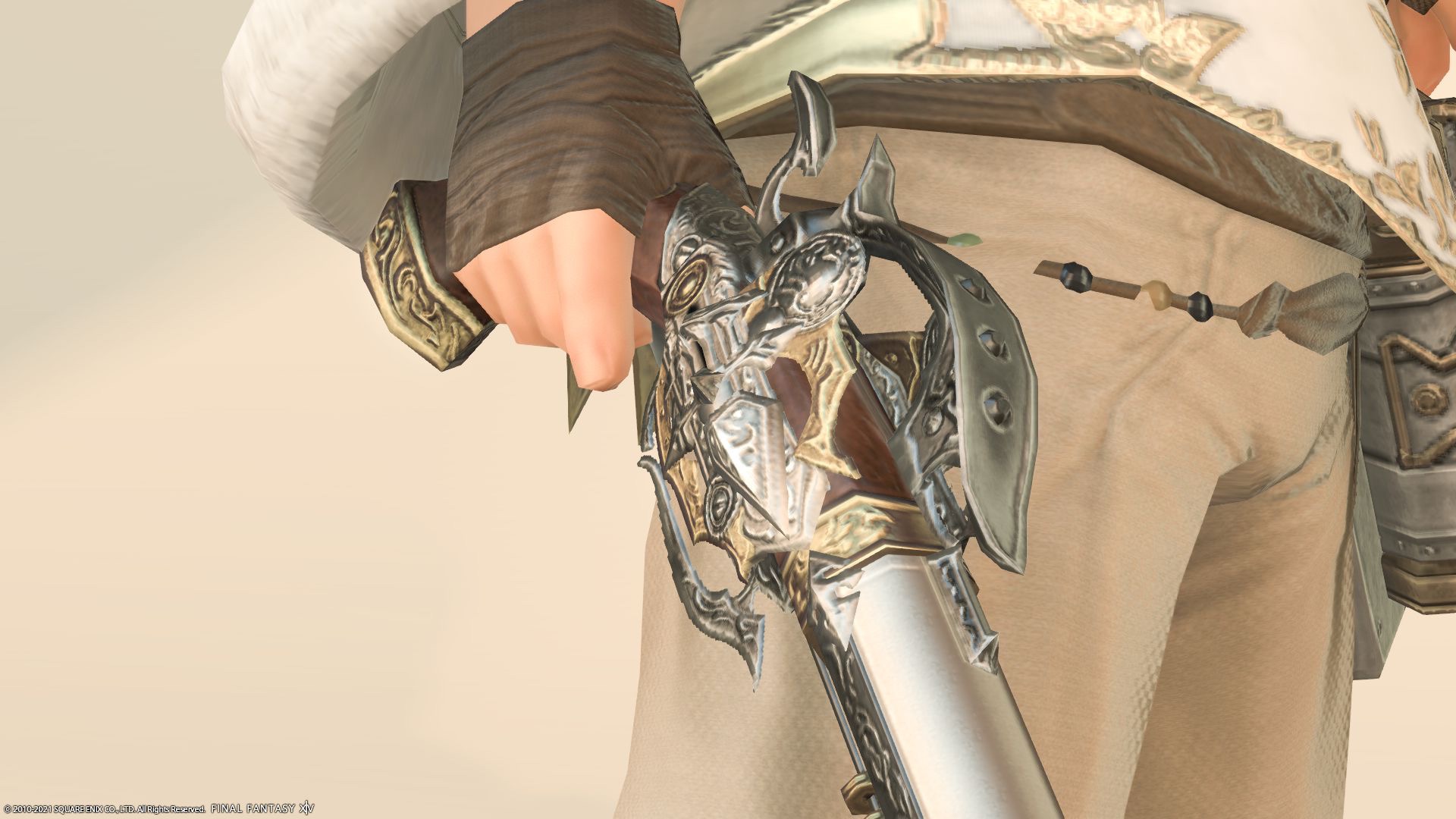 It's a work of art anymore.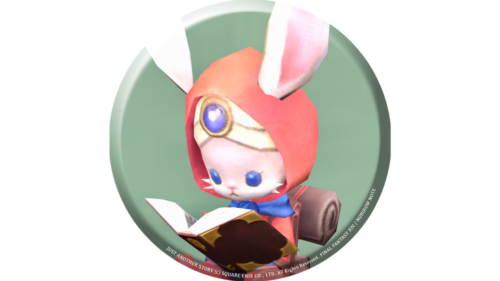 namingway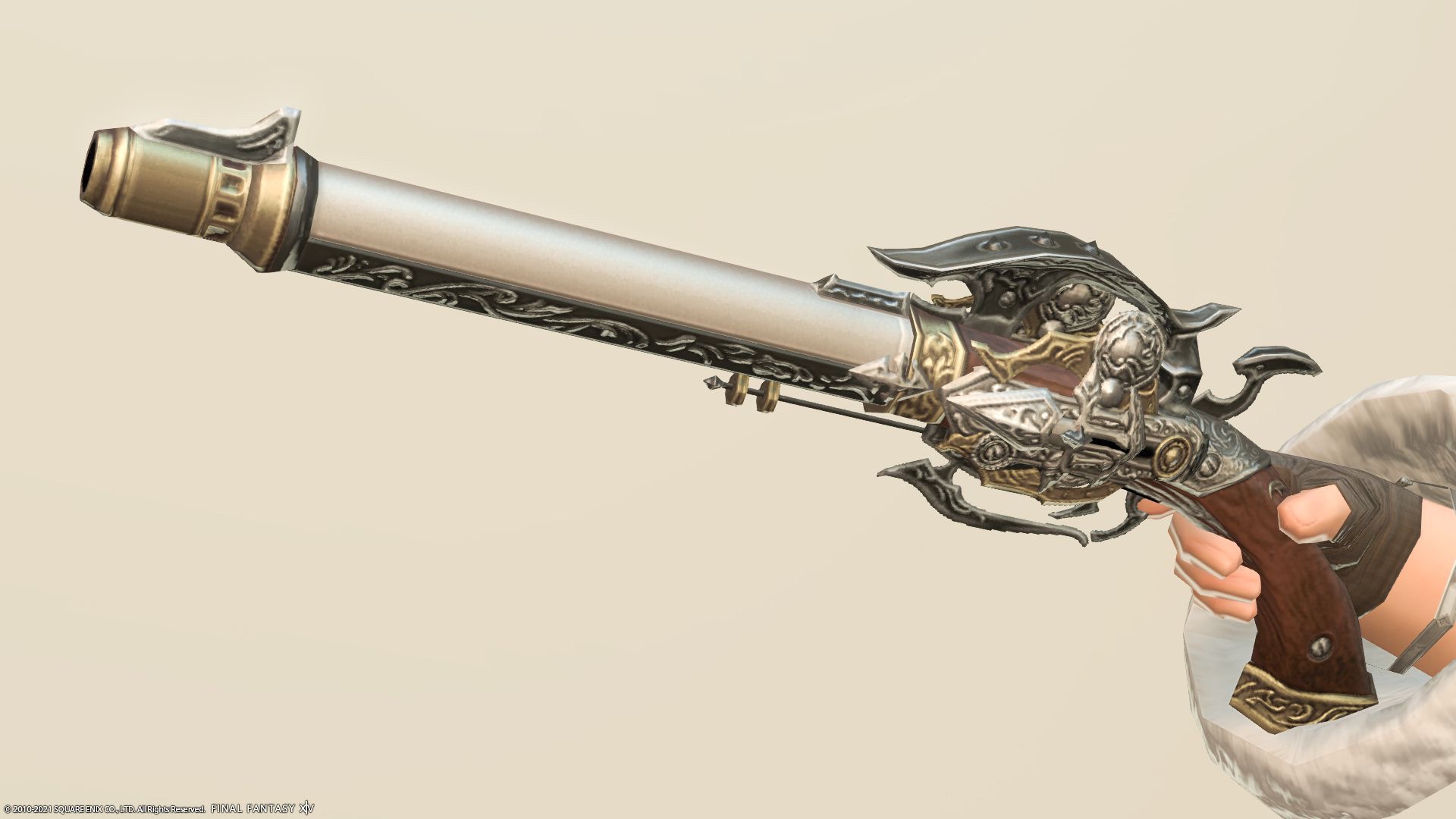 It's a very well-balanced gun that doesn't feel too big or too small.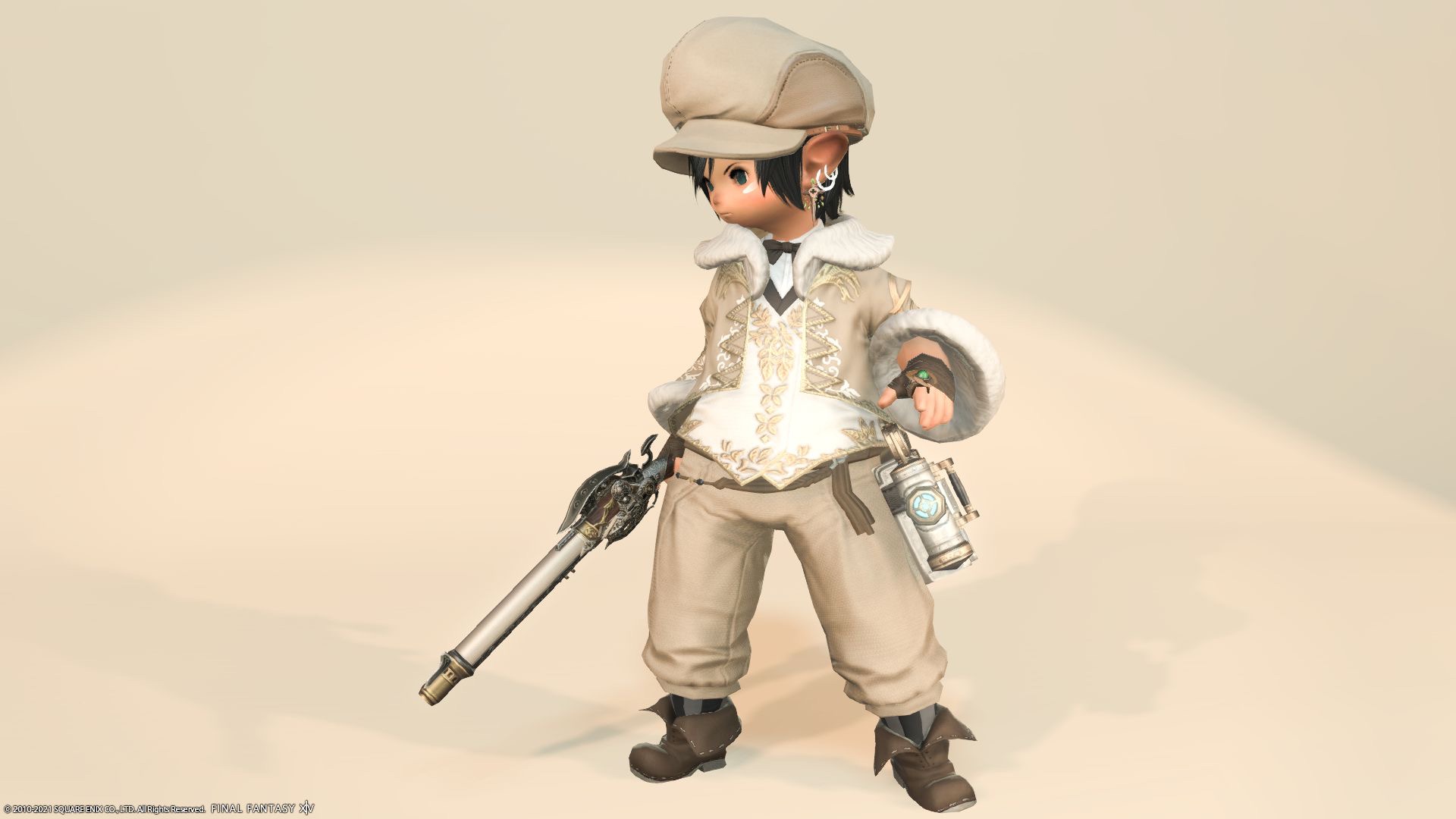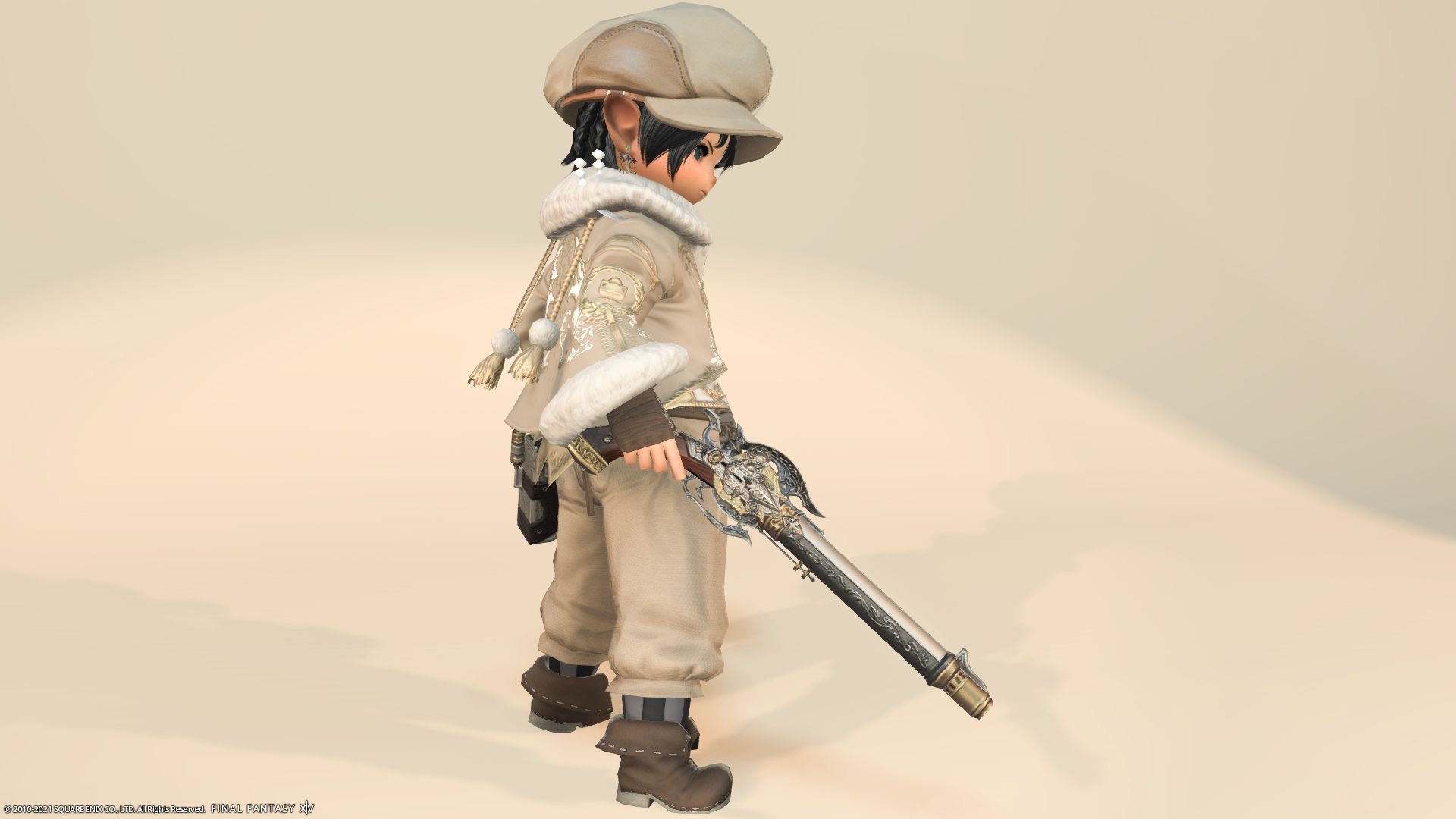 It's just right because it's Lalafell, but it feels pretty big for other races.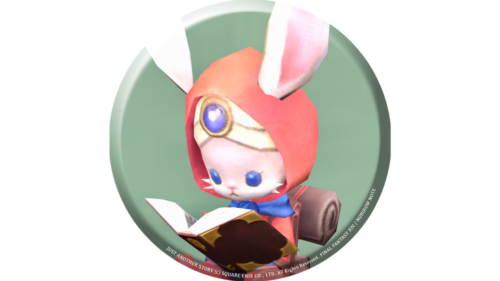 namingway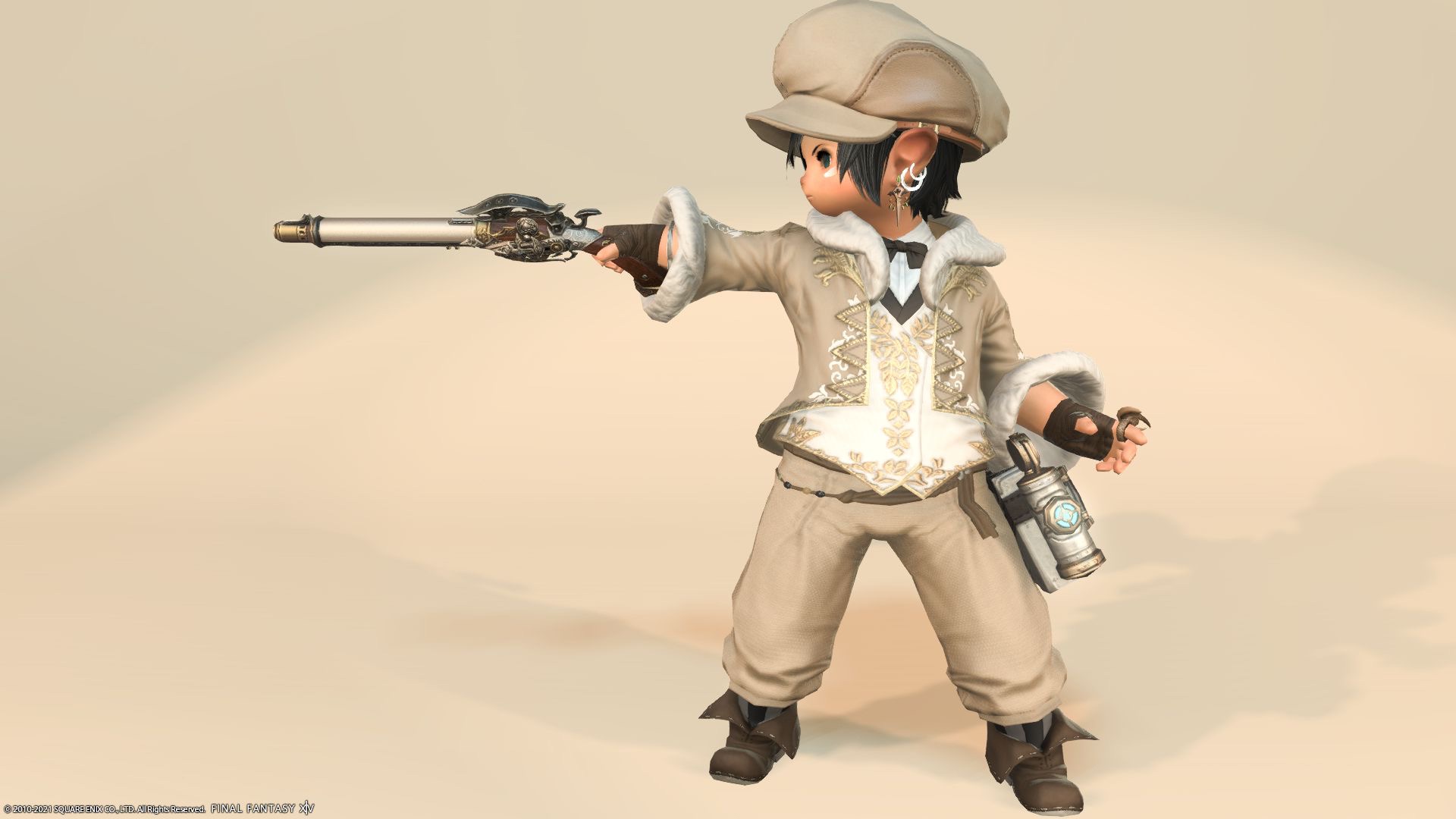 This "Baldur Rimfire" can be obtained from Neverreap or The Fractal Continuum.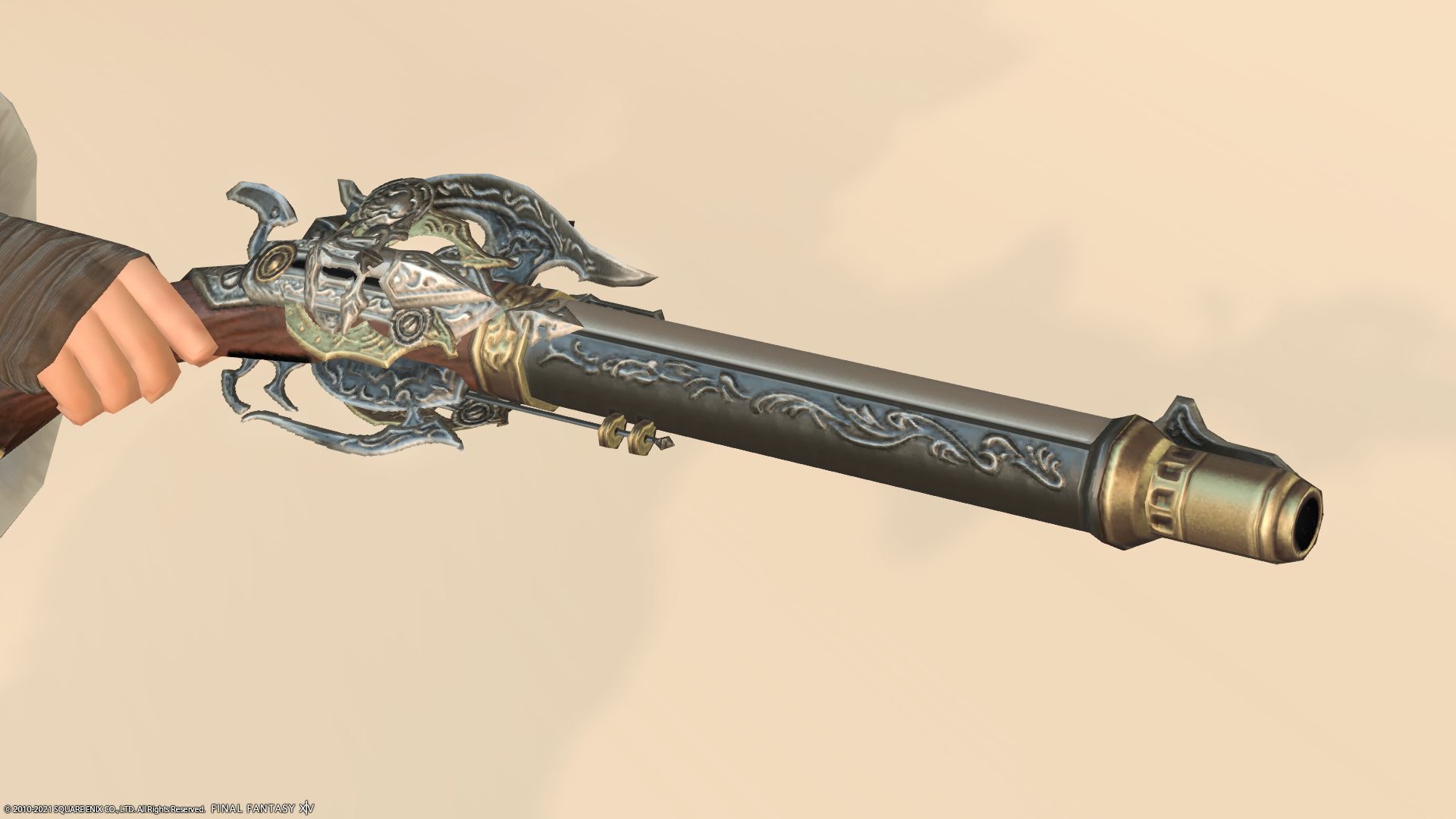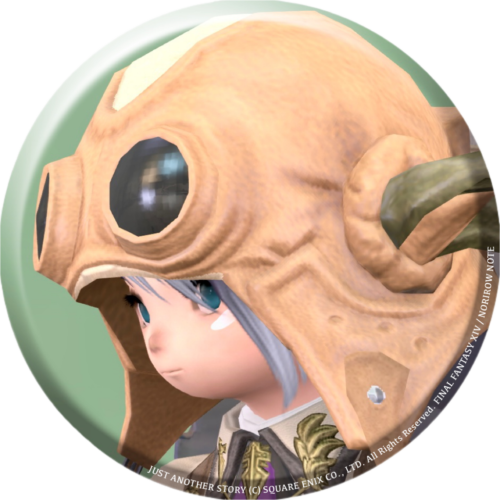 norirow
Among the many fashionable guns, this is my favorite design gun!
So, it was a record of the antique and fashionable mechanic gun "Baldur Rimfire".
▼ Please check the video to see how you are holding it!
Related records