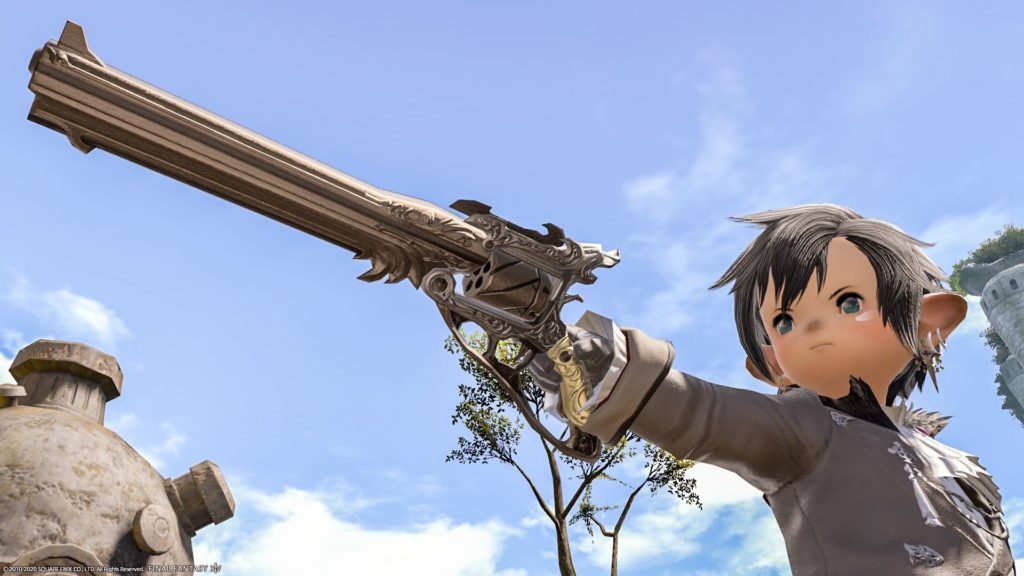 This is a large-diameter revolver "Revolver of the Wanderer" that is an orthodox design among the many machinist guns.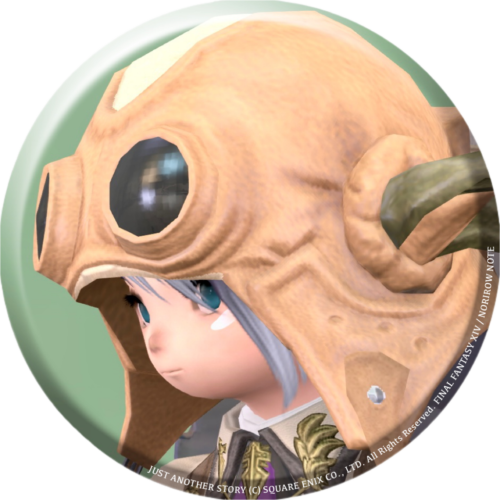 norirow
The precious revolver design is cool.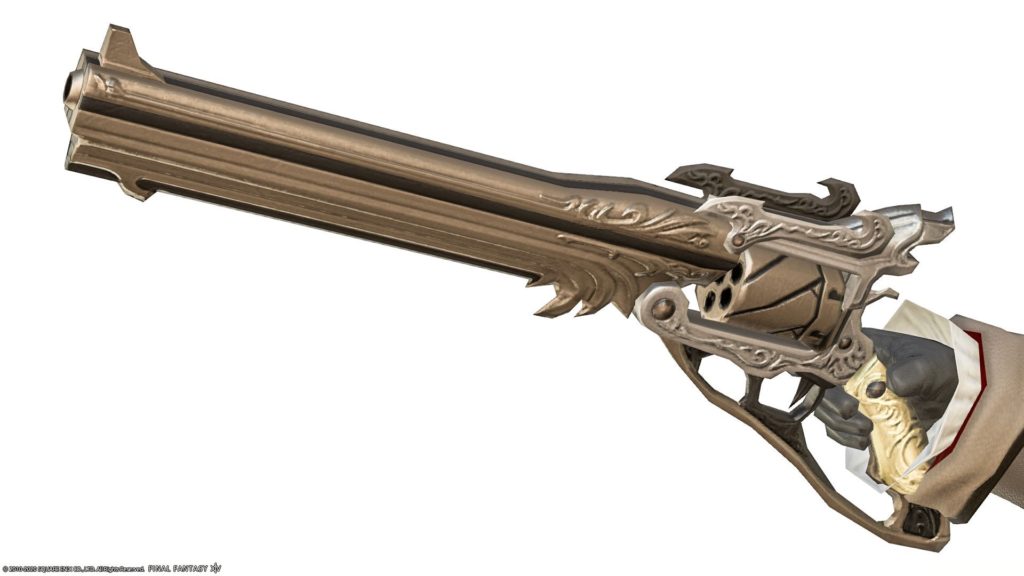 This is a fairly large gun, and it has a great impact even if Lalafell is on his back.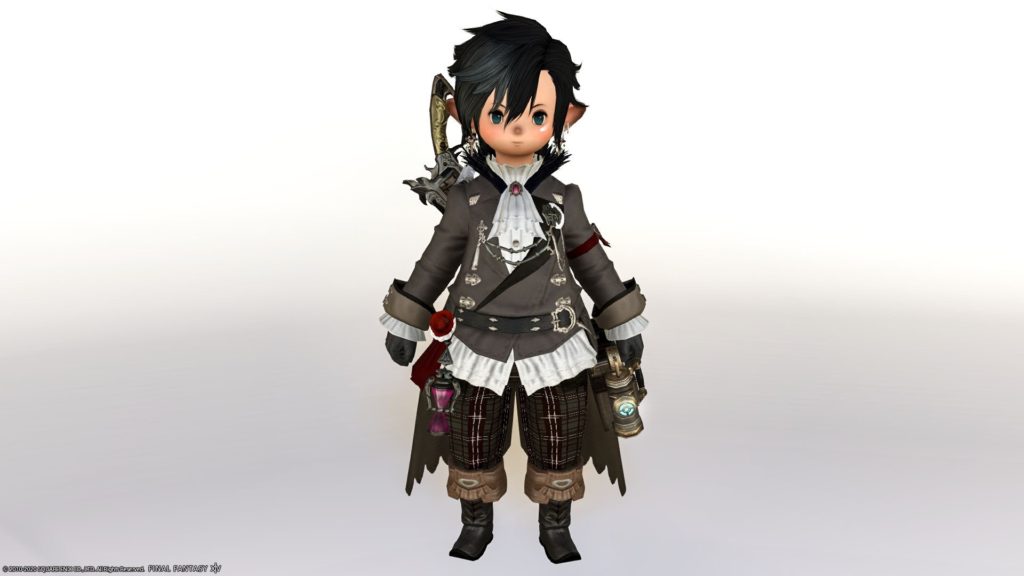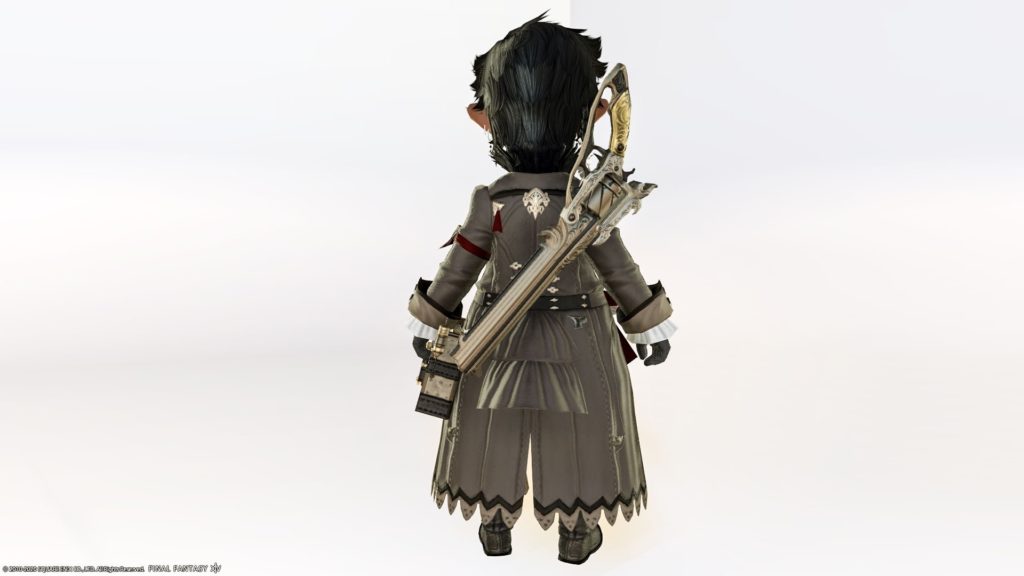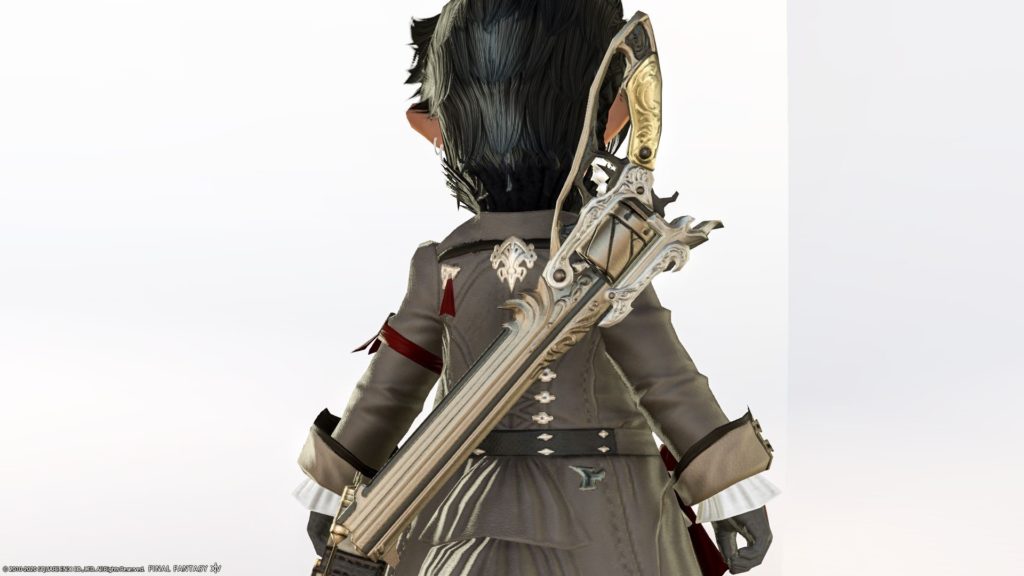 The reloading action is pretty good.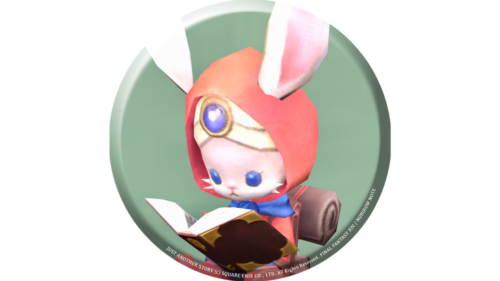 namingway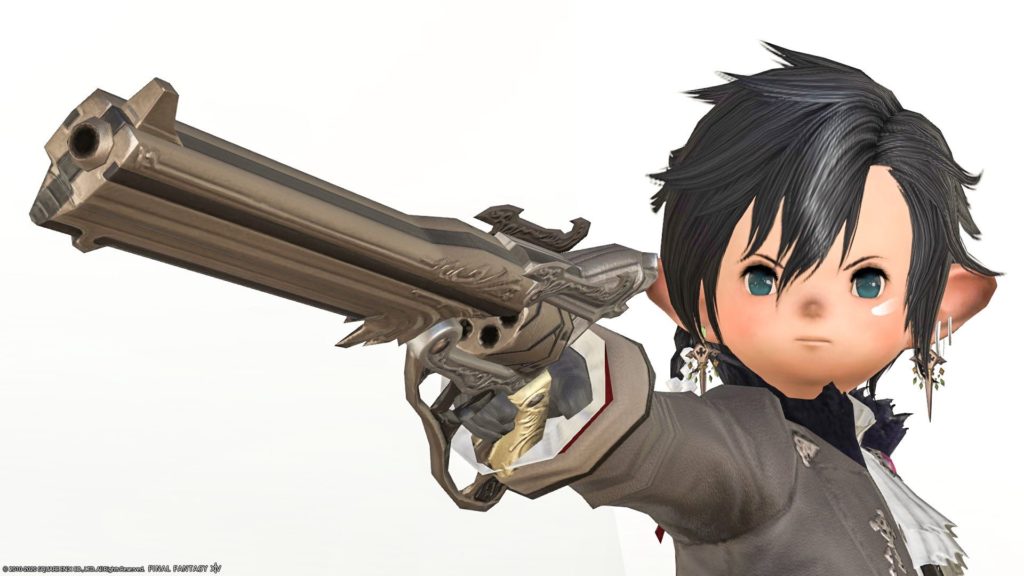 When you approach it, it is very stylish with the fine decoration.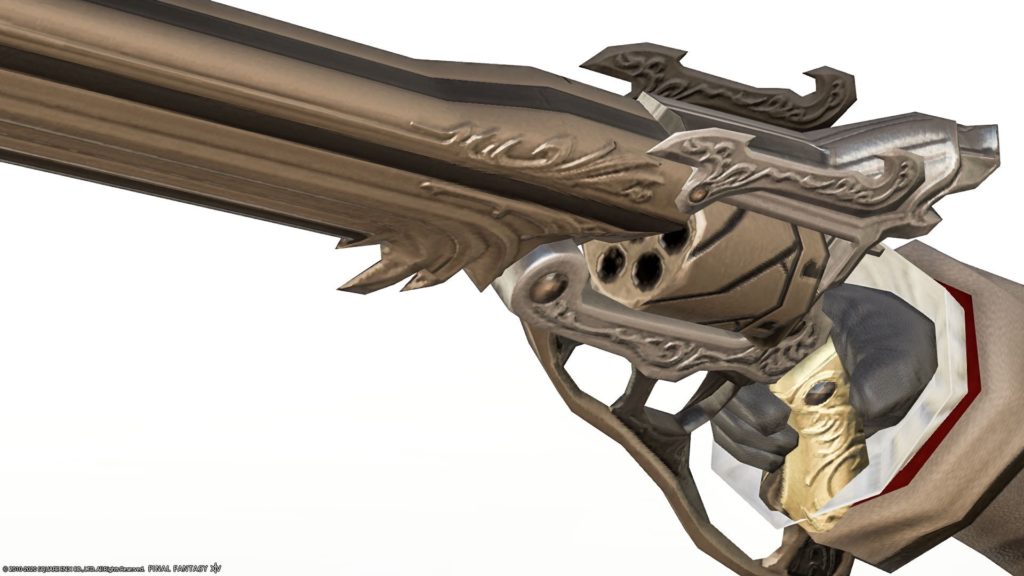 Since it can be dyed, it seems easy to coordinate various things.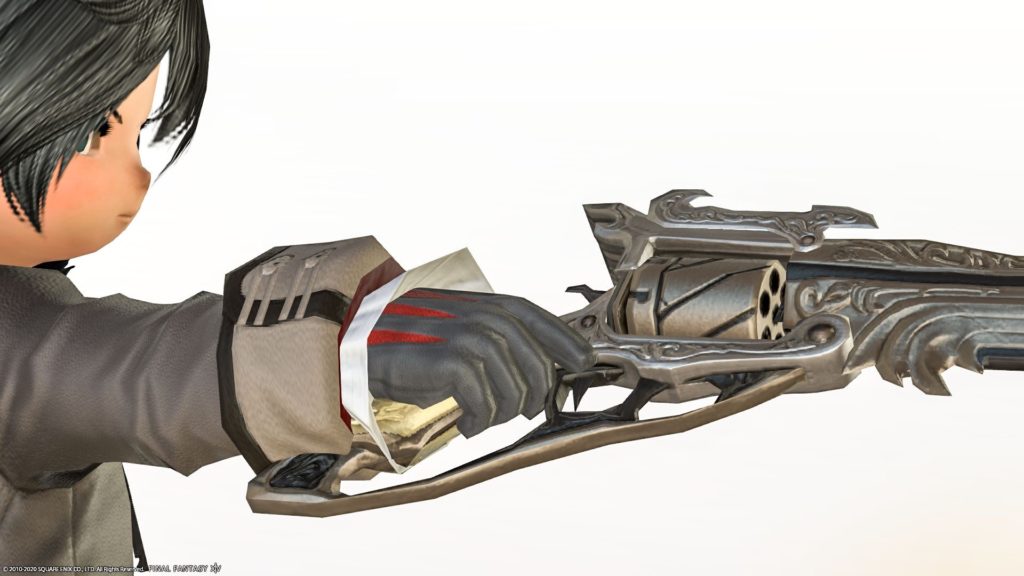 There are many flashy guns, but such a simple design can be easy to match with various clothes.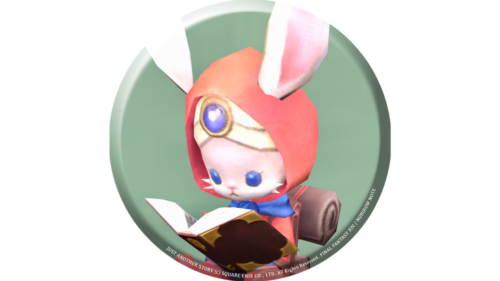 namingway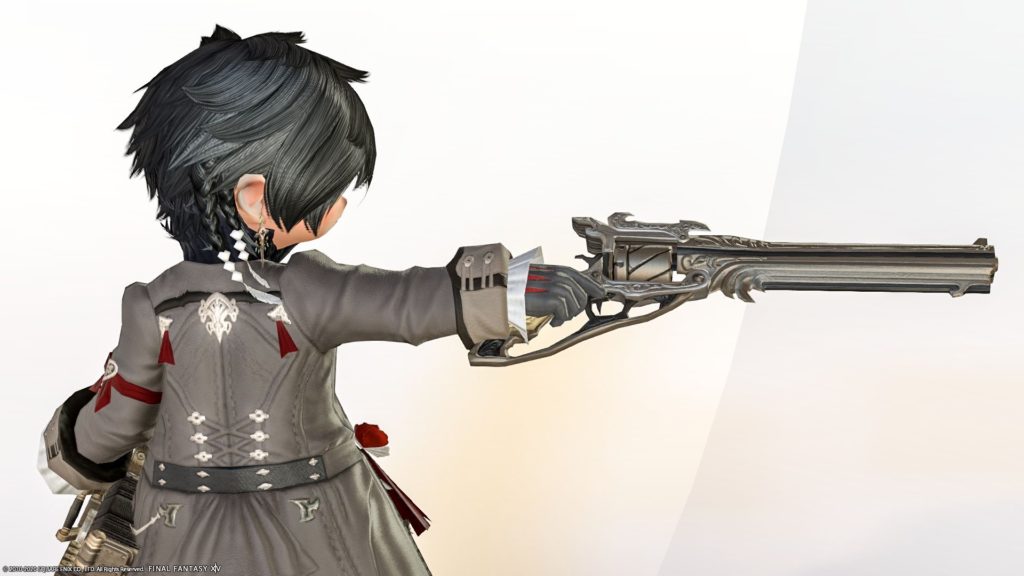 This gun can be exchanged for 2,000 Wolf Mark. 2,000 Wolf Mark can be easily accumulated, so if you are not good at PVP, you may want to try "Daily Challenge: Frontline" alone.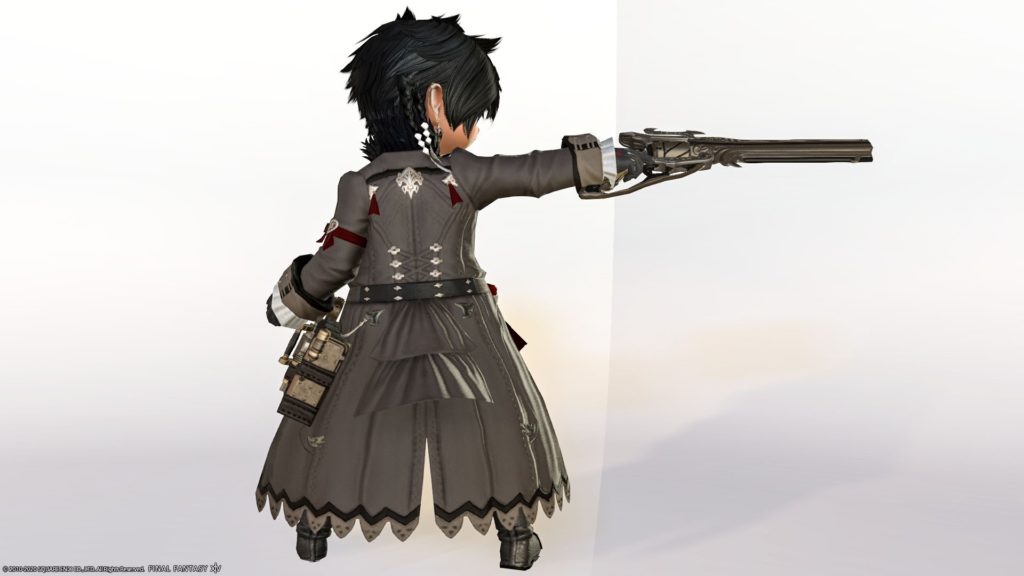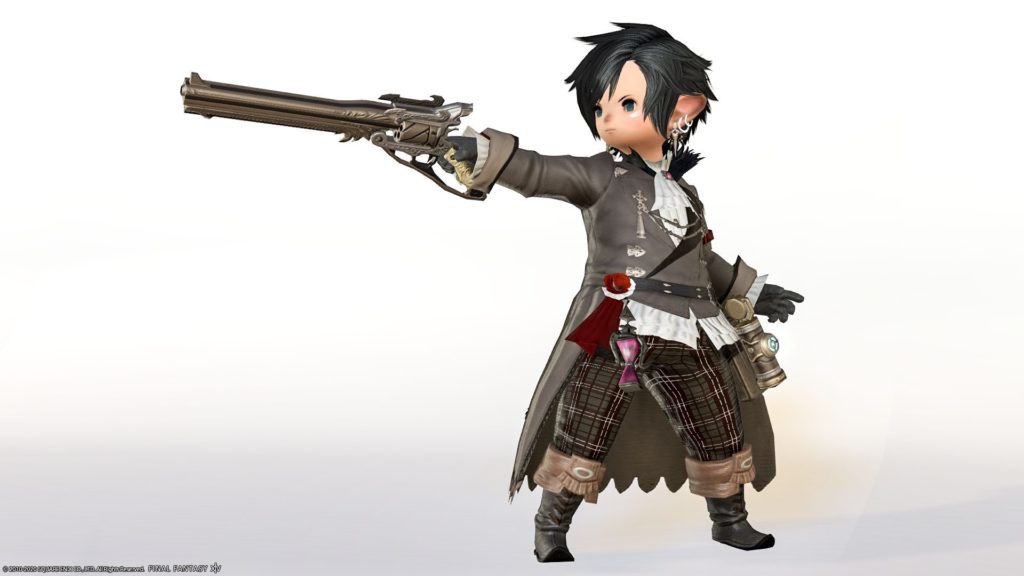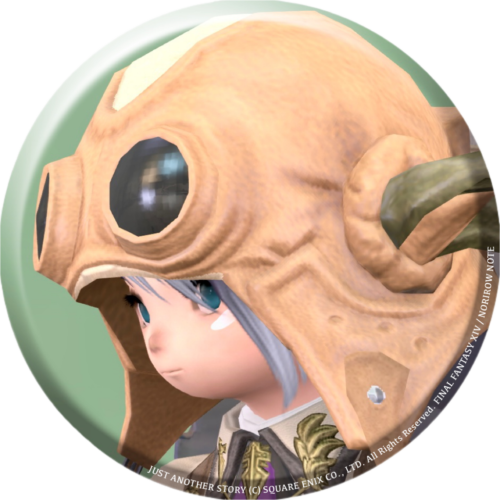 norirow
PVP has a lot of fashionable equipment.