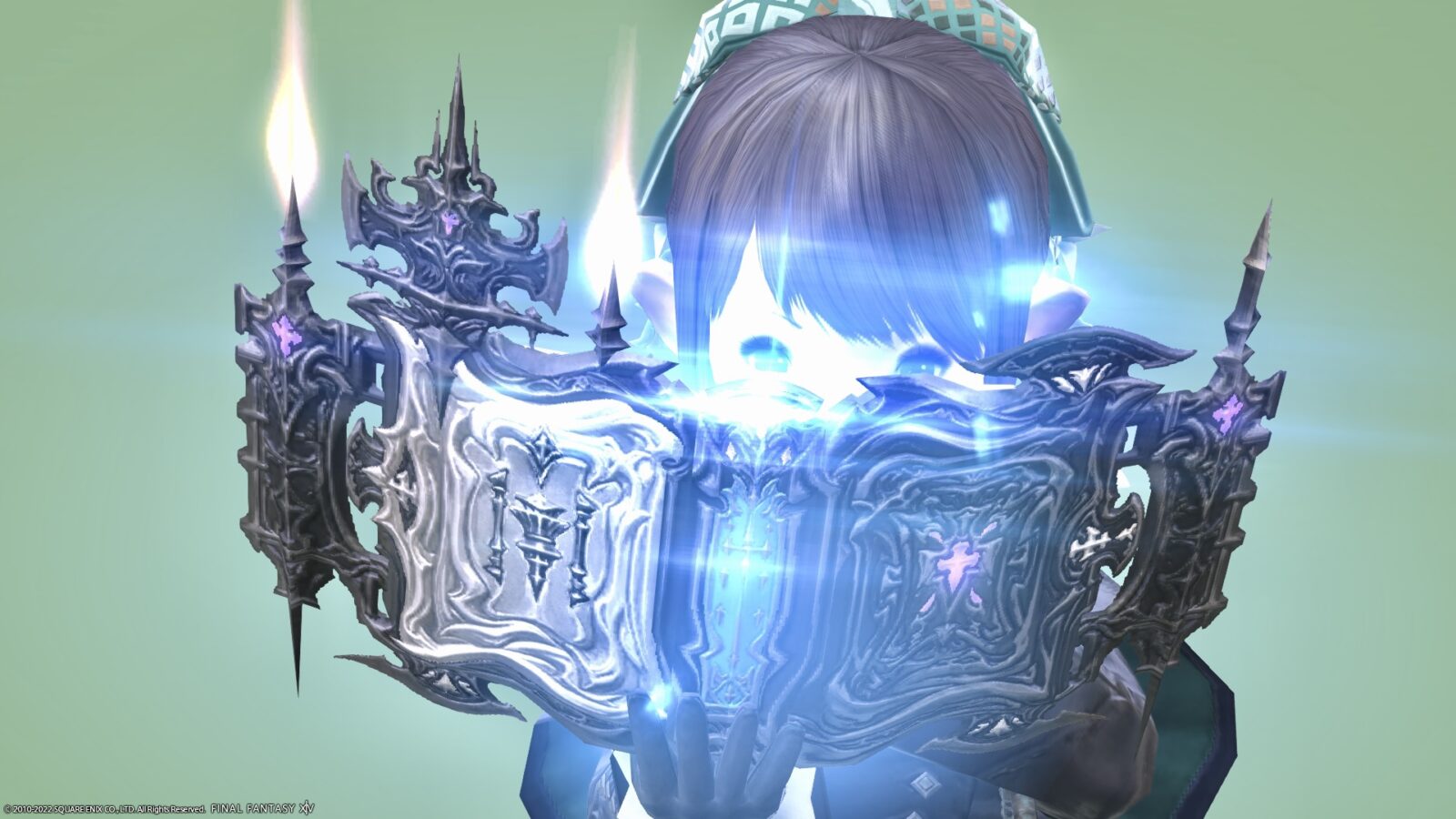 This is a record of King Thordan's glowing type summoner weapon "Grimoire of the Round".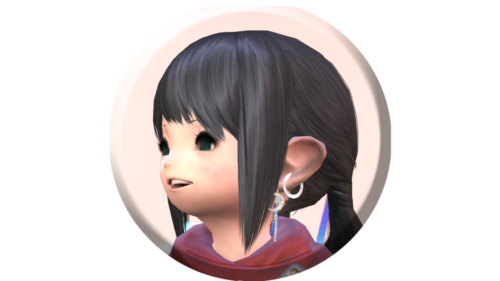 noriko
I got a very stylish book ♪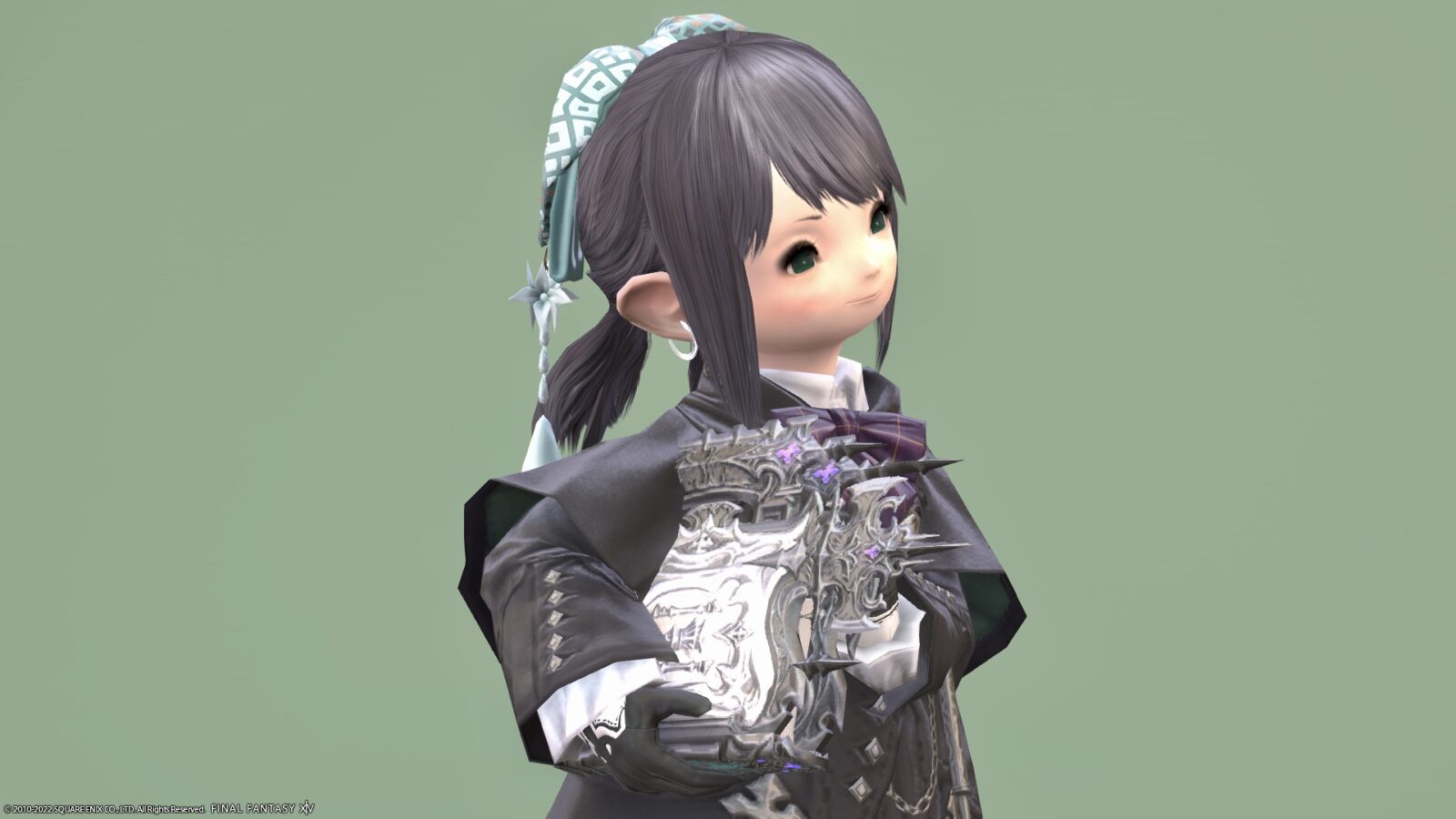 Oh, it's King Thordan's weapon.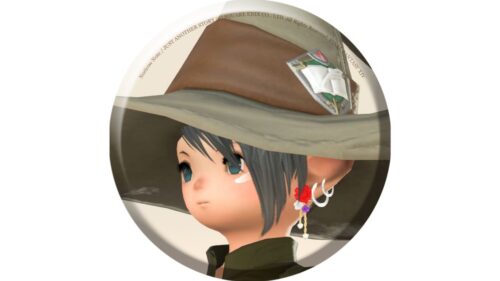 norirow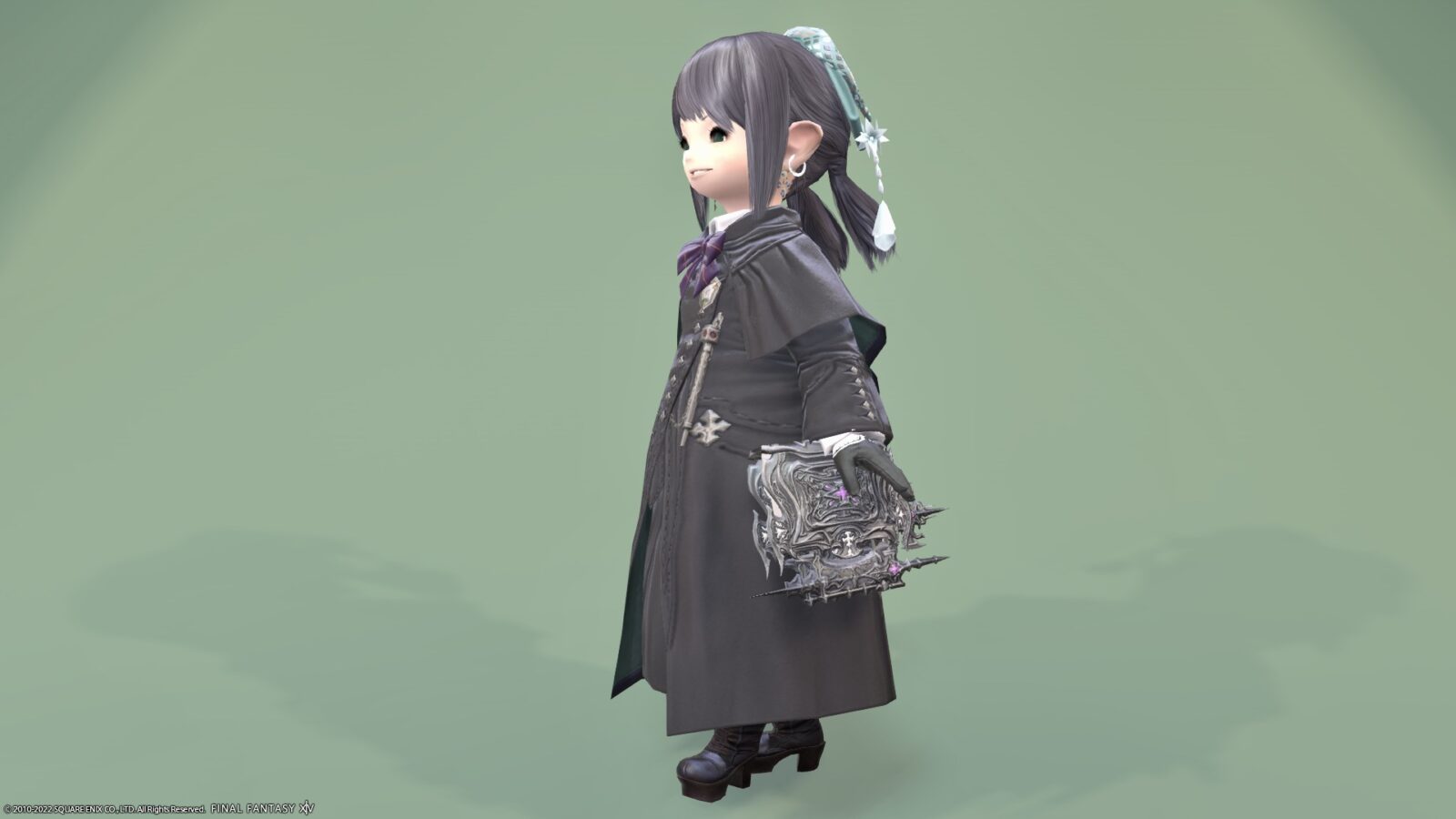 A grimoire with a gothic and solemn design.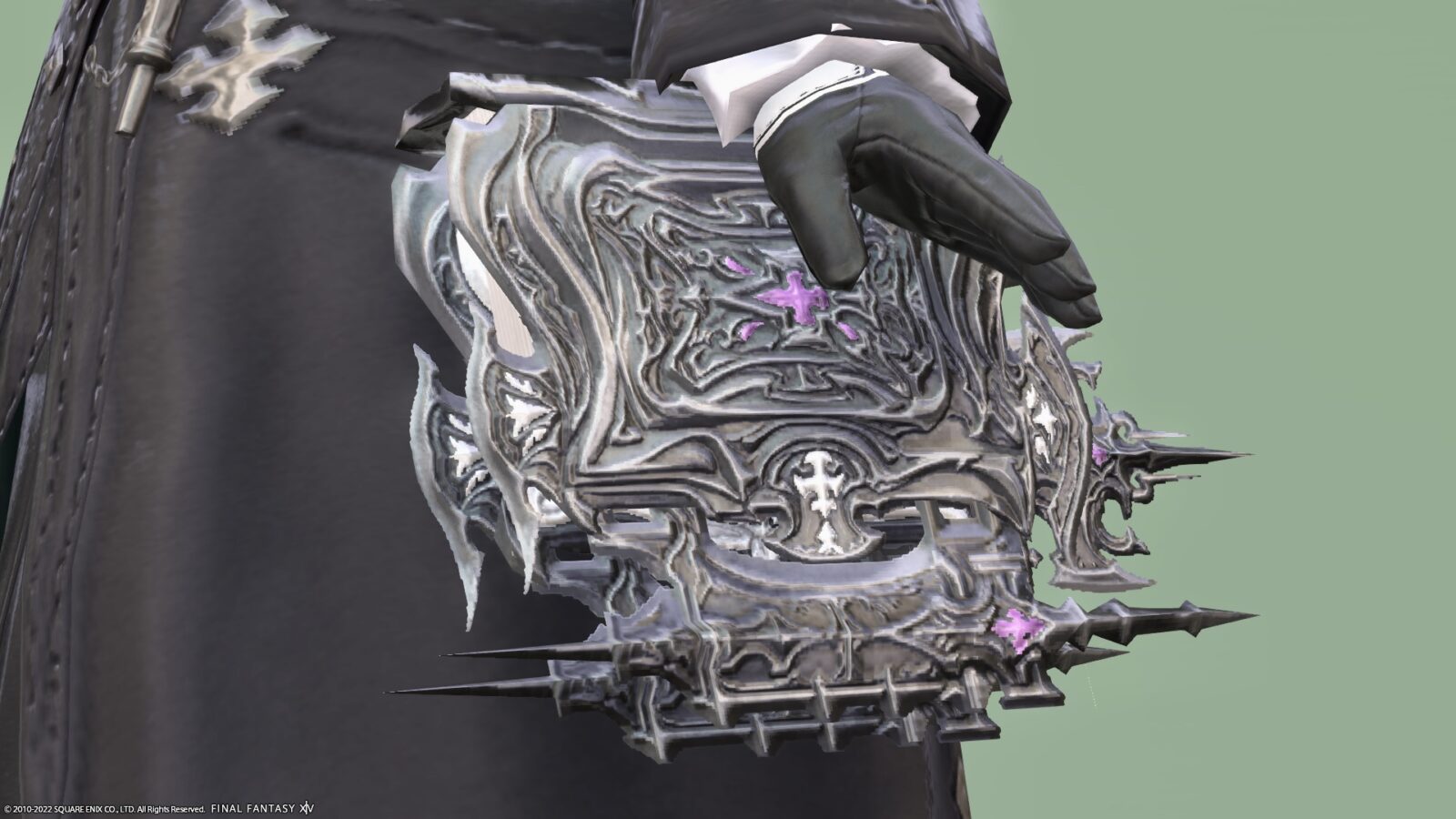 I wonder if it's a book from the Ishgardian Orthodox Church.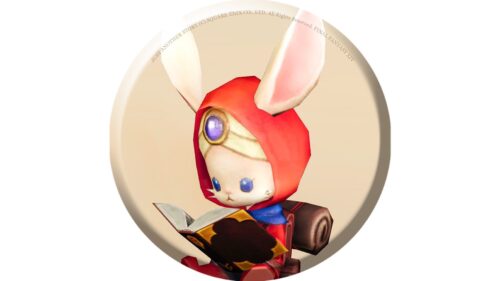 namingway
The design of the book is also very stylish with asymmetric colors of white and black.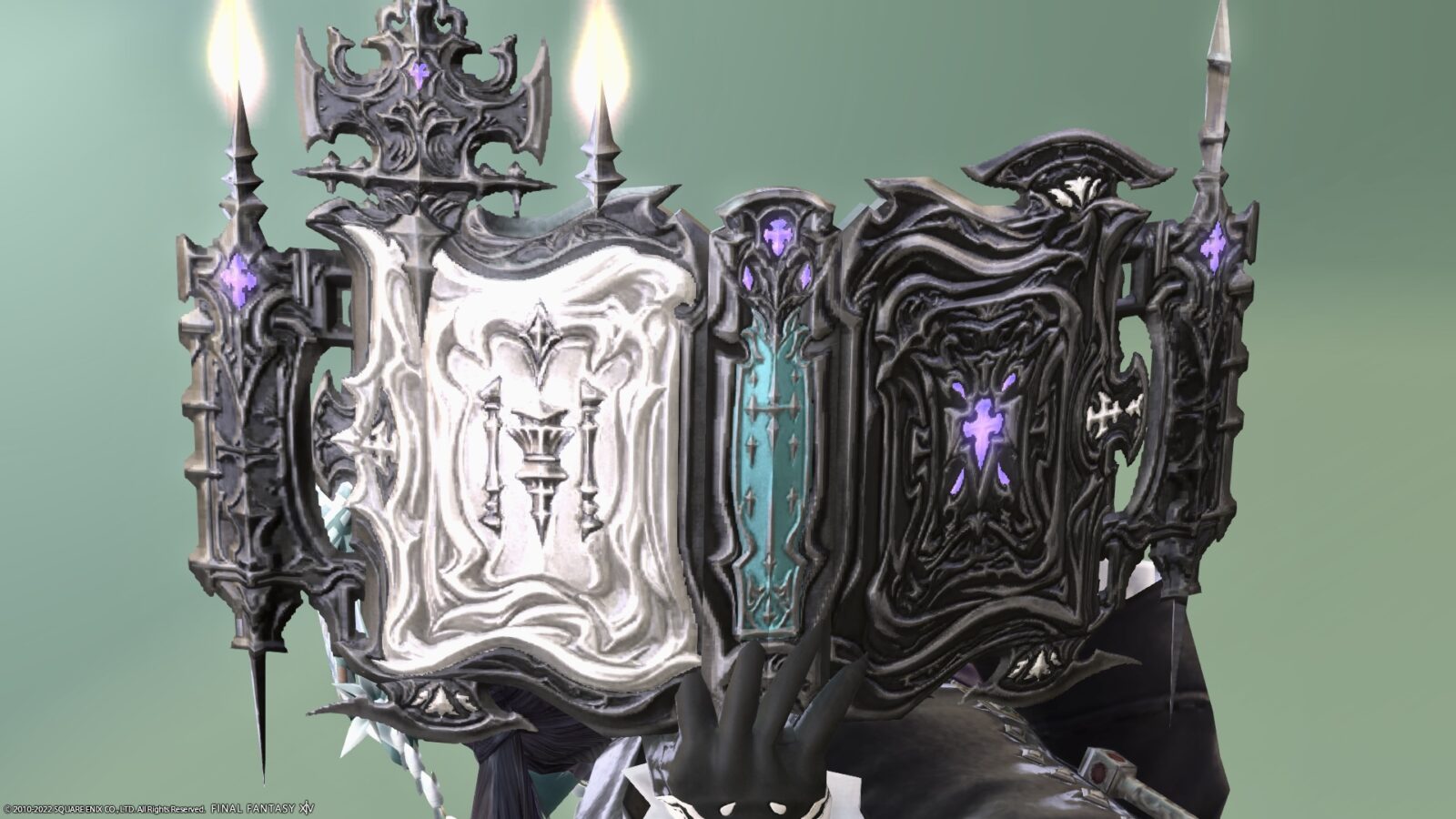 The green on the back is also a little cute.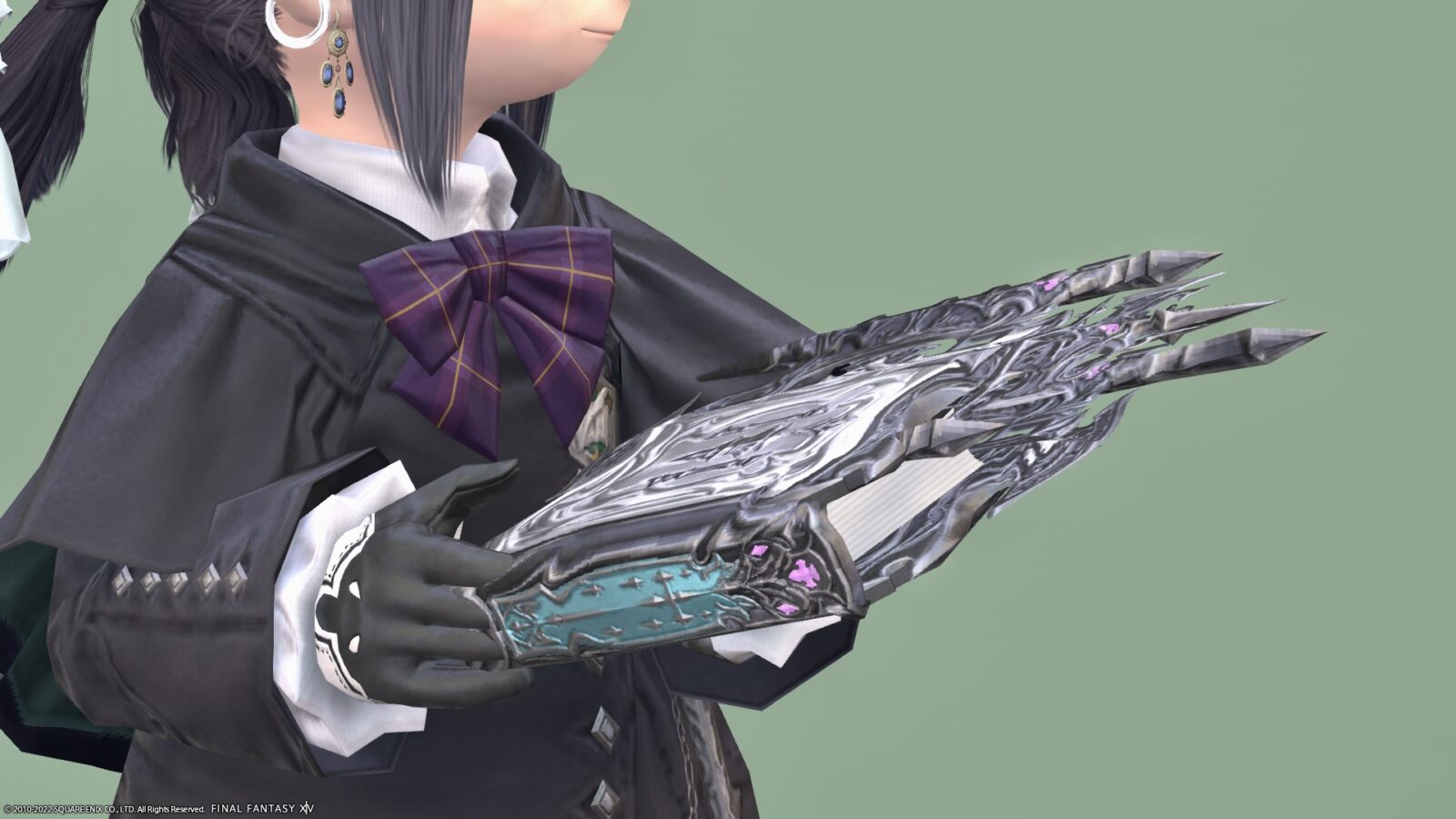 And when you open the book, it lights up!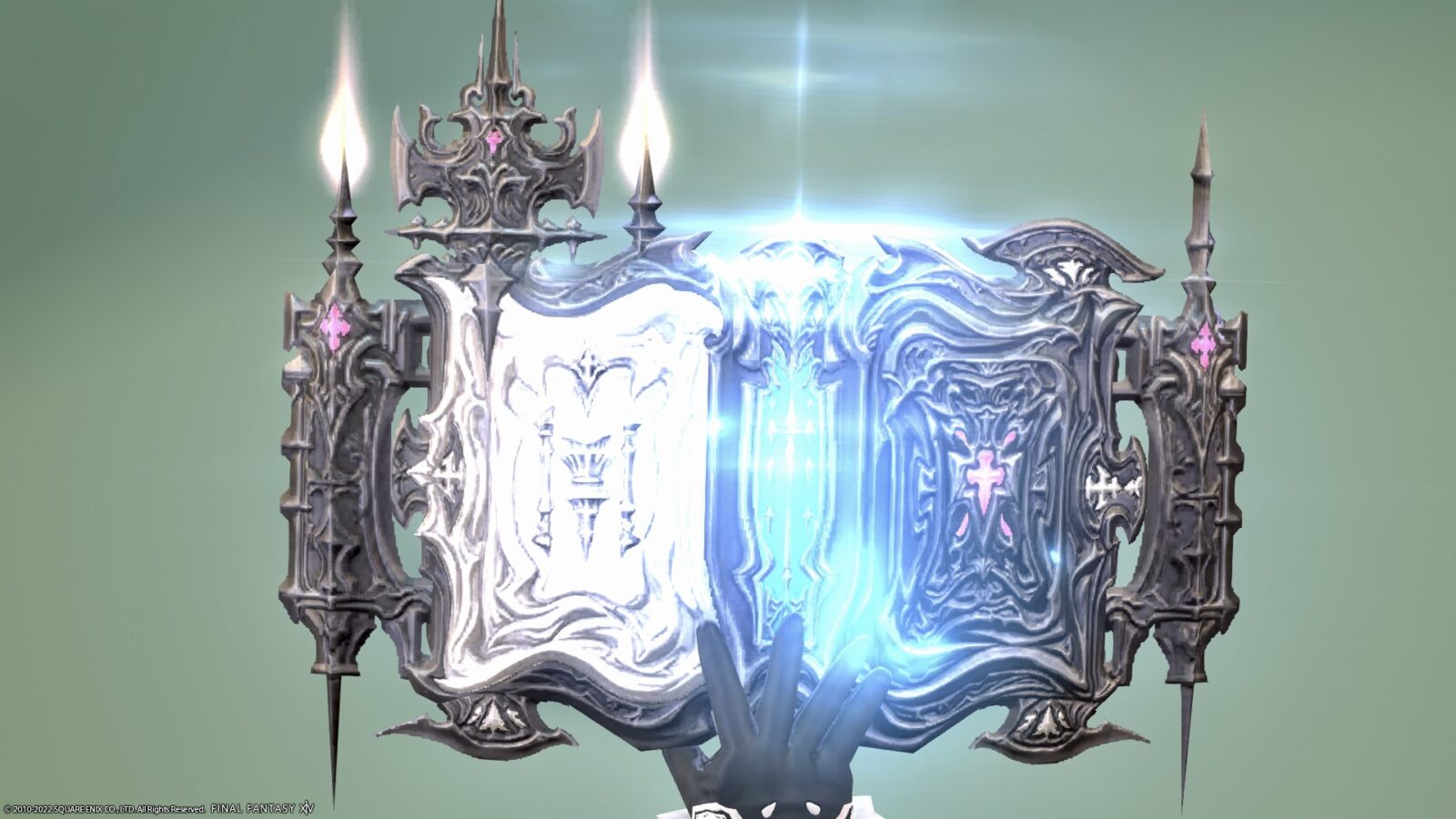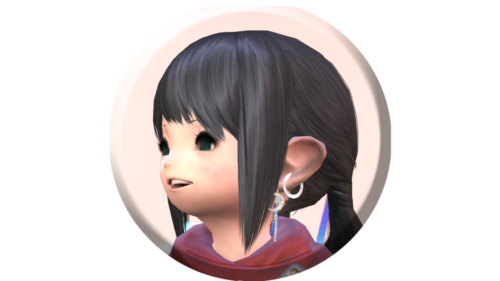 noriko
Wow, it's shiny and beautiful!
Furthermore, the fire is lit in the upper left of the book. like a candle flame.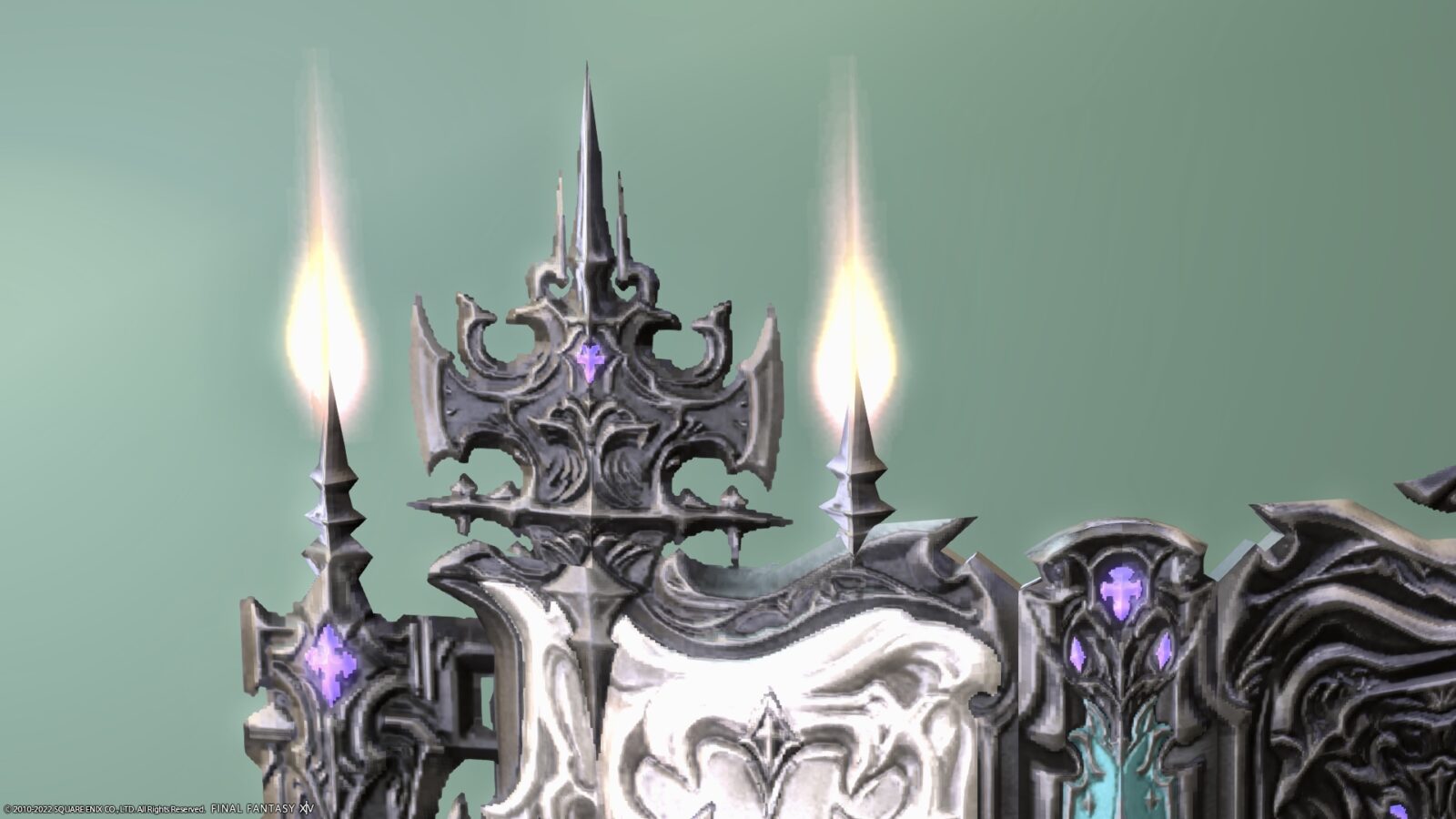 It's nice to hear the sound of the flames burning when you open the book.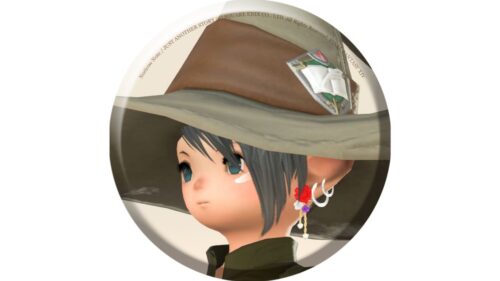 norirow
If you look even closer, the glowing pink pattern flashes purple and pink as if it were breathing.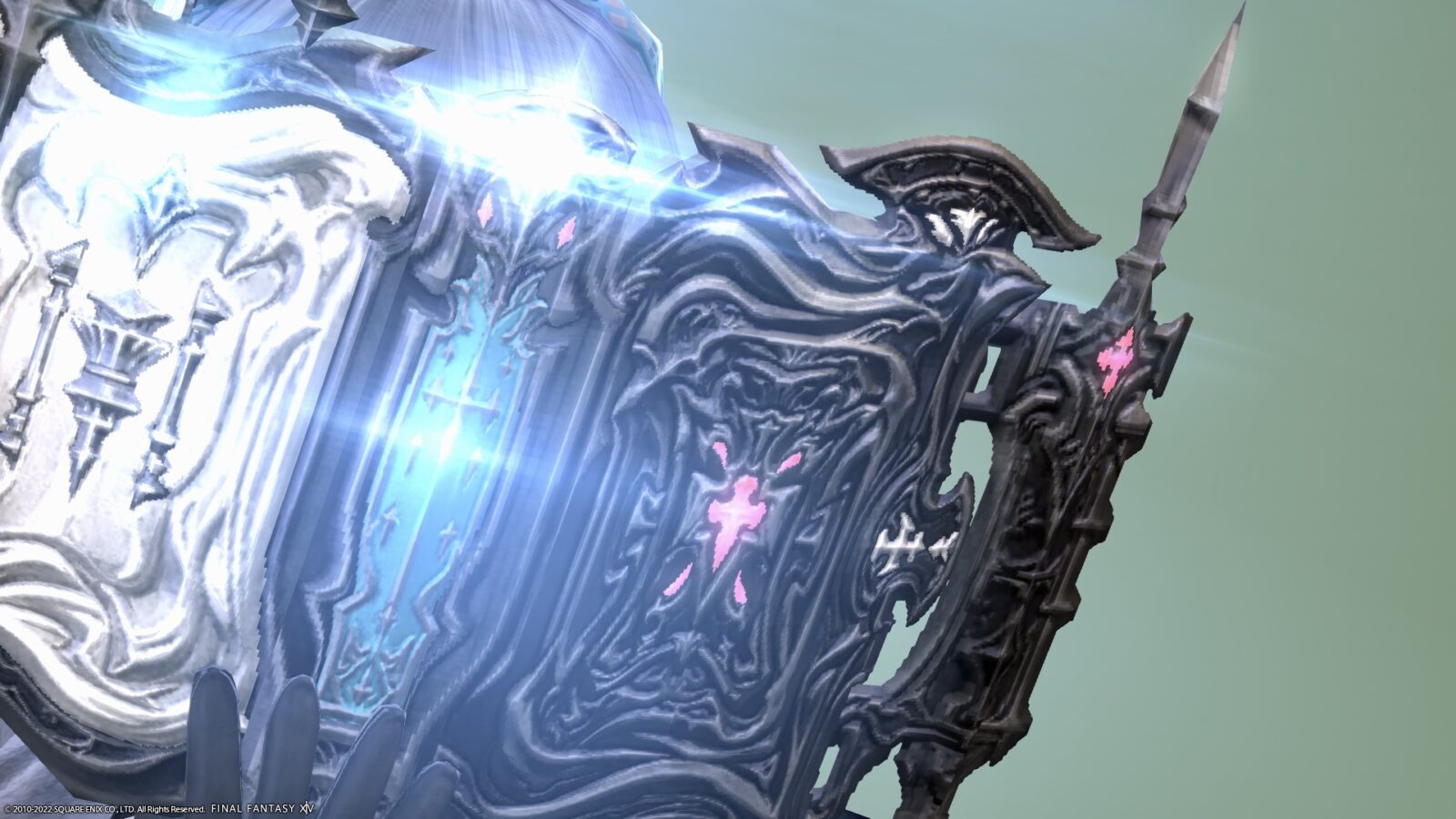 There is some kind of geometric magic crest drawn inside.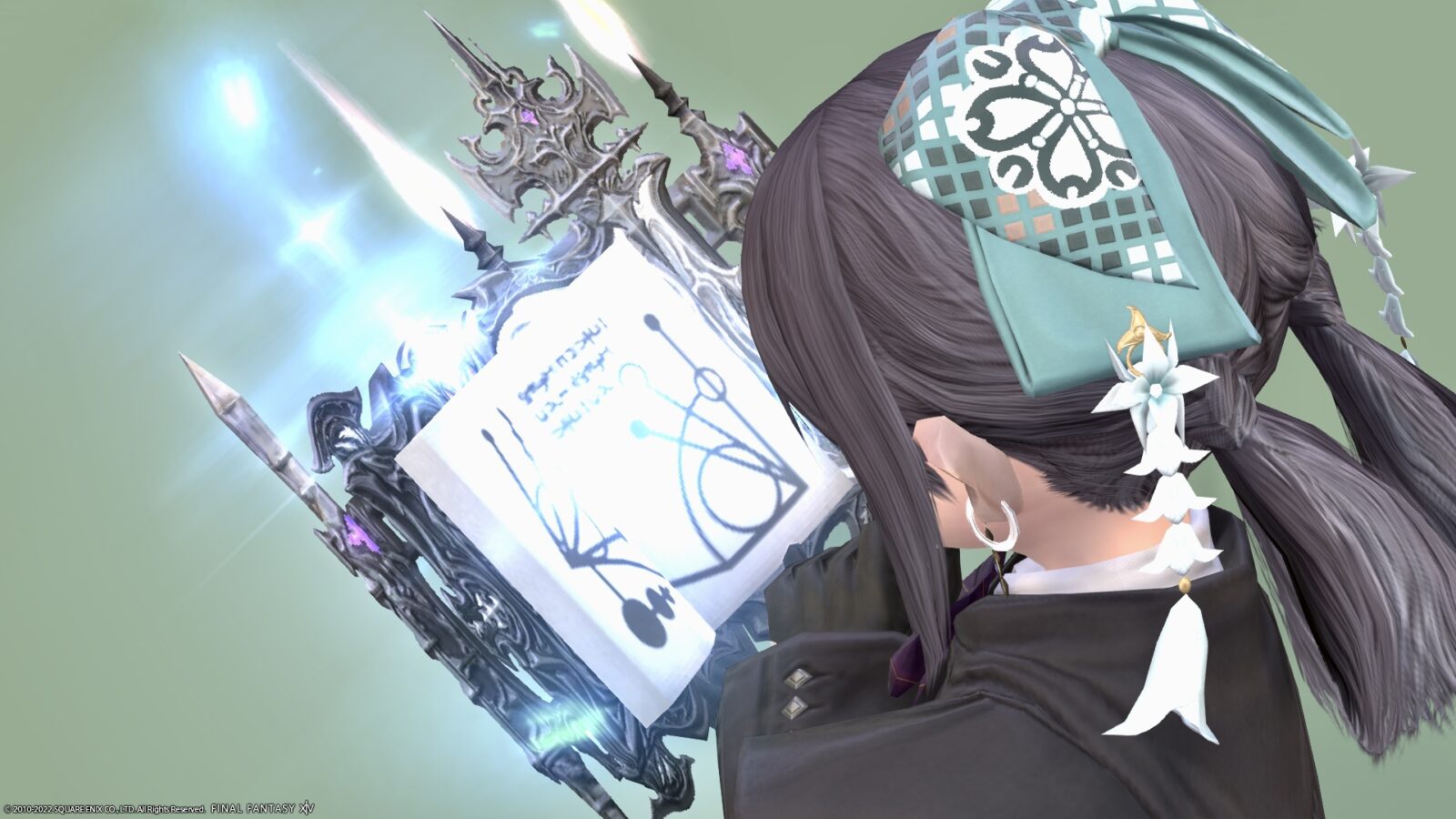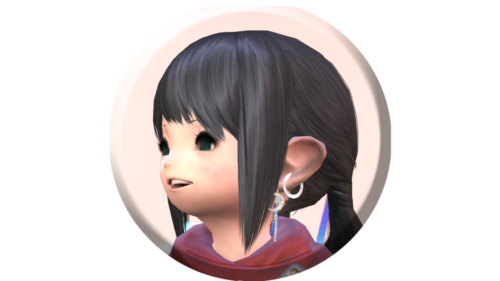 noriko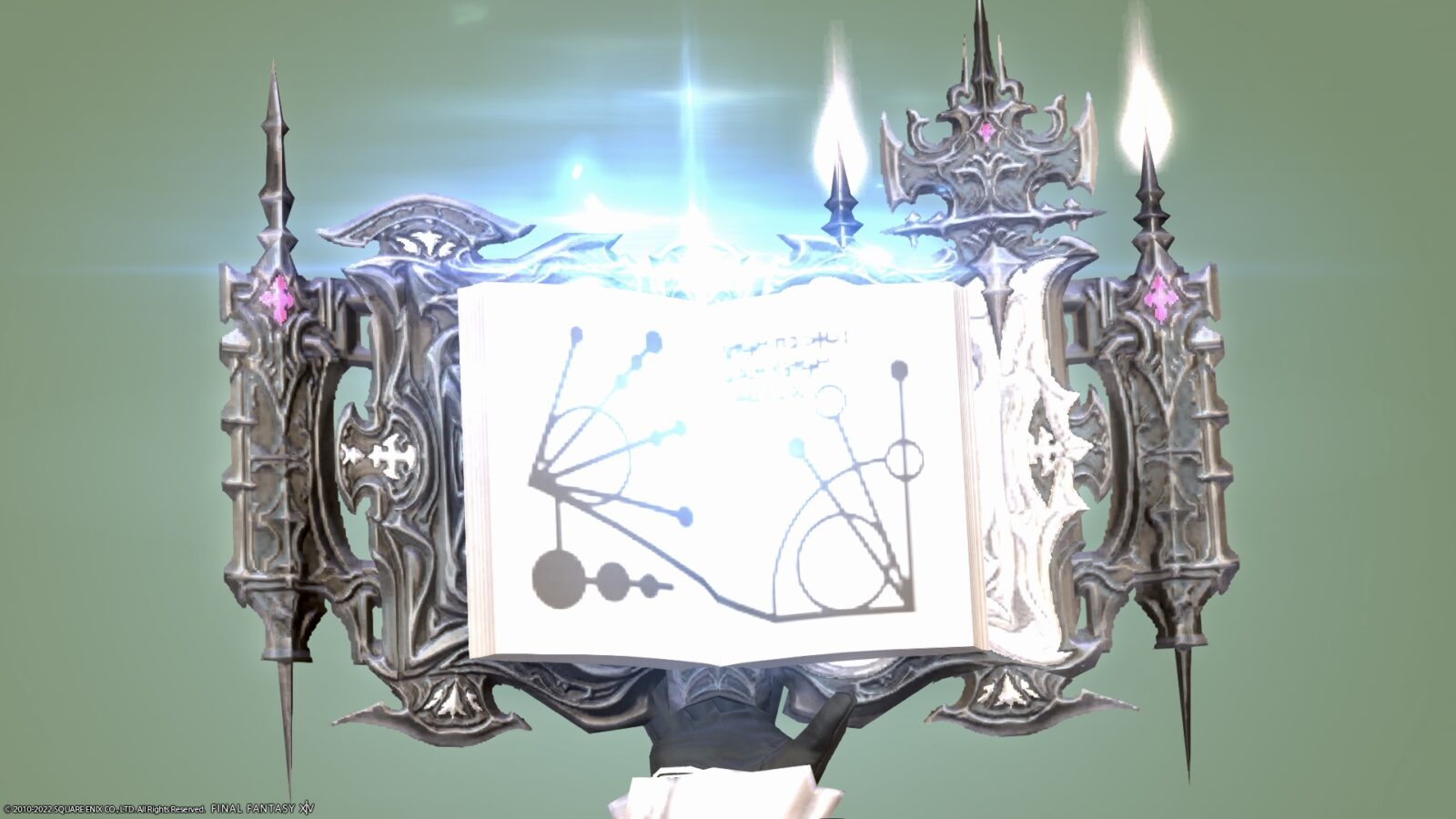 It looks like a shard of crystal.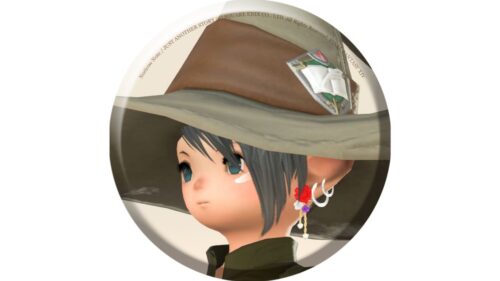 norirow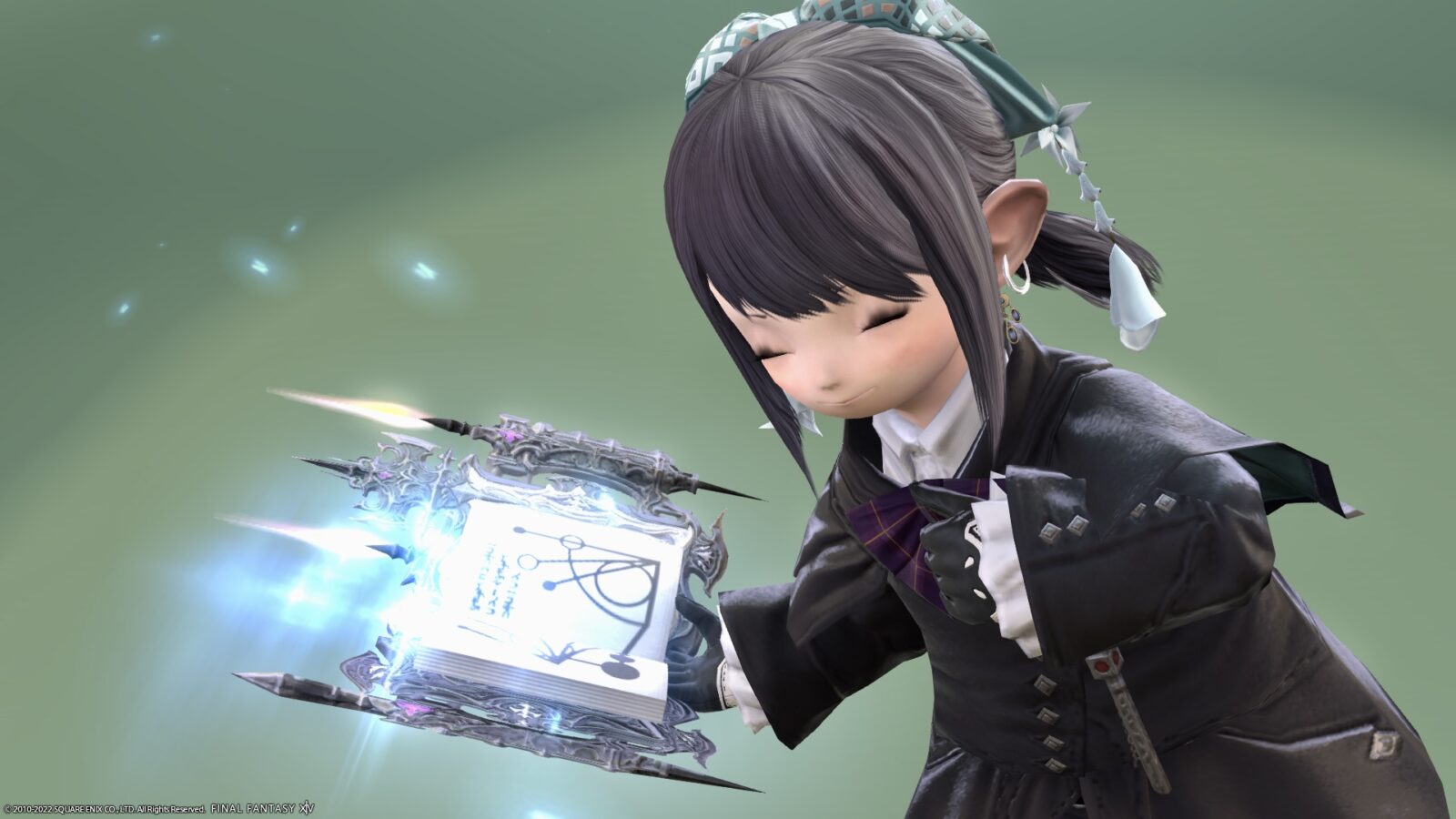 I don't think you can get a sense of how it glows blue and how it flashes pink and purple with just a photo, so be sure to check it out in the video below!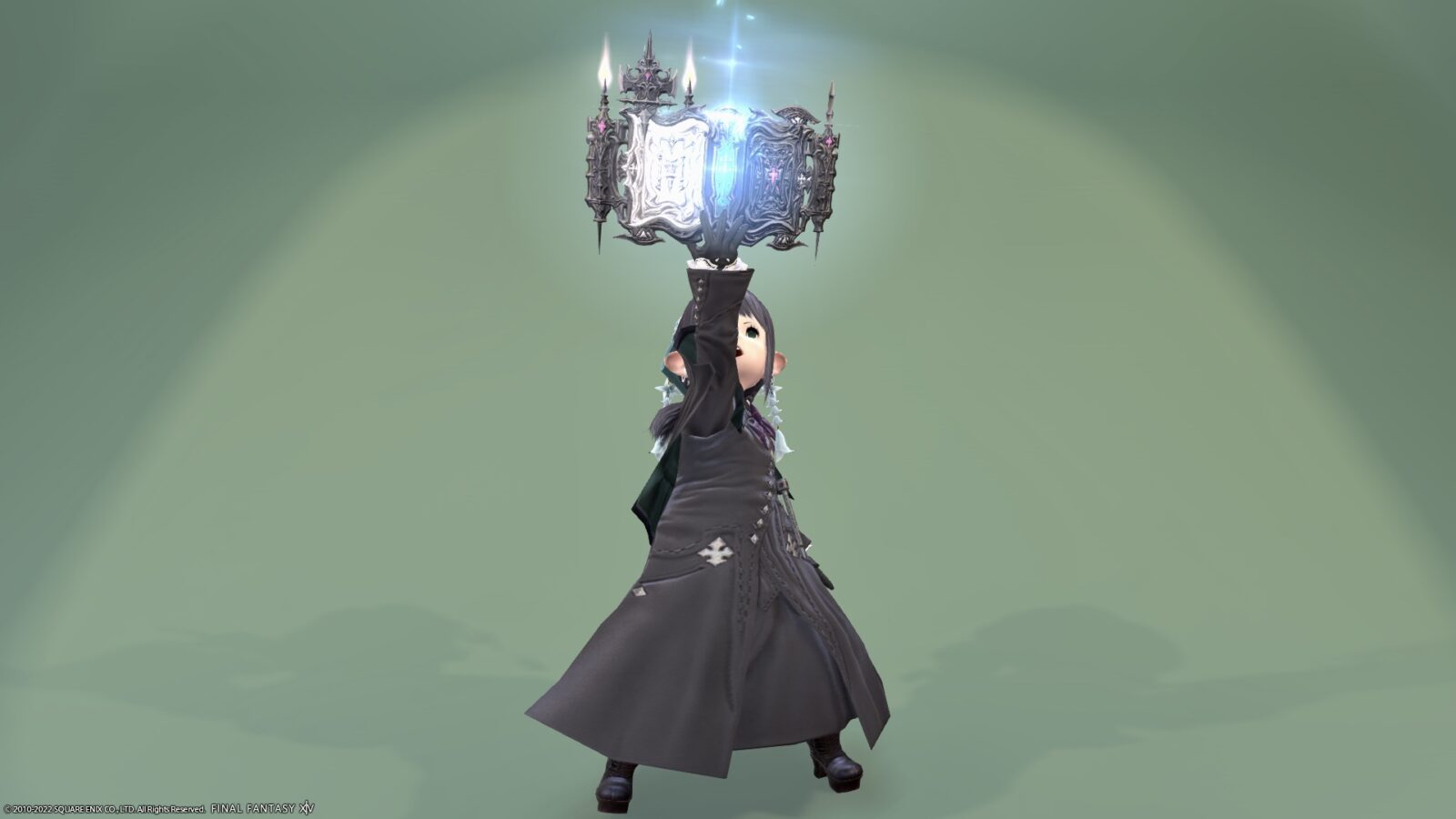 In addition, this "Grimoire of the Round" can be purchased on the market board as it is a crafted weapon.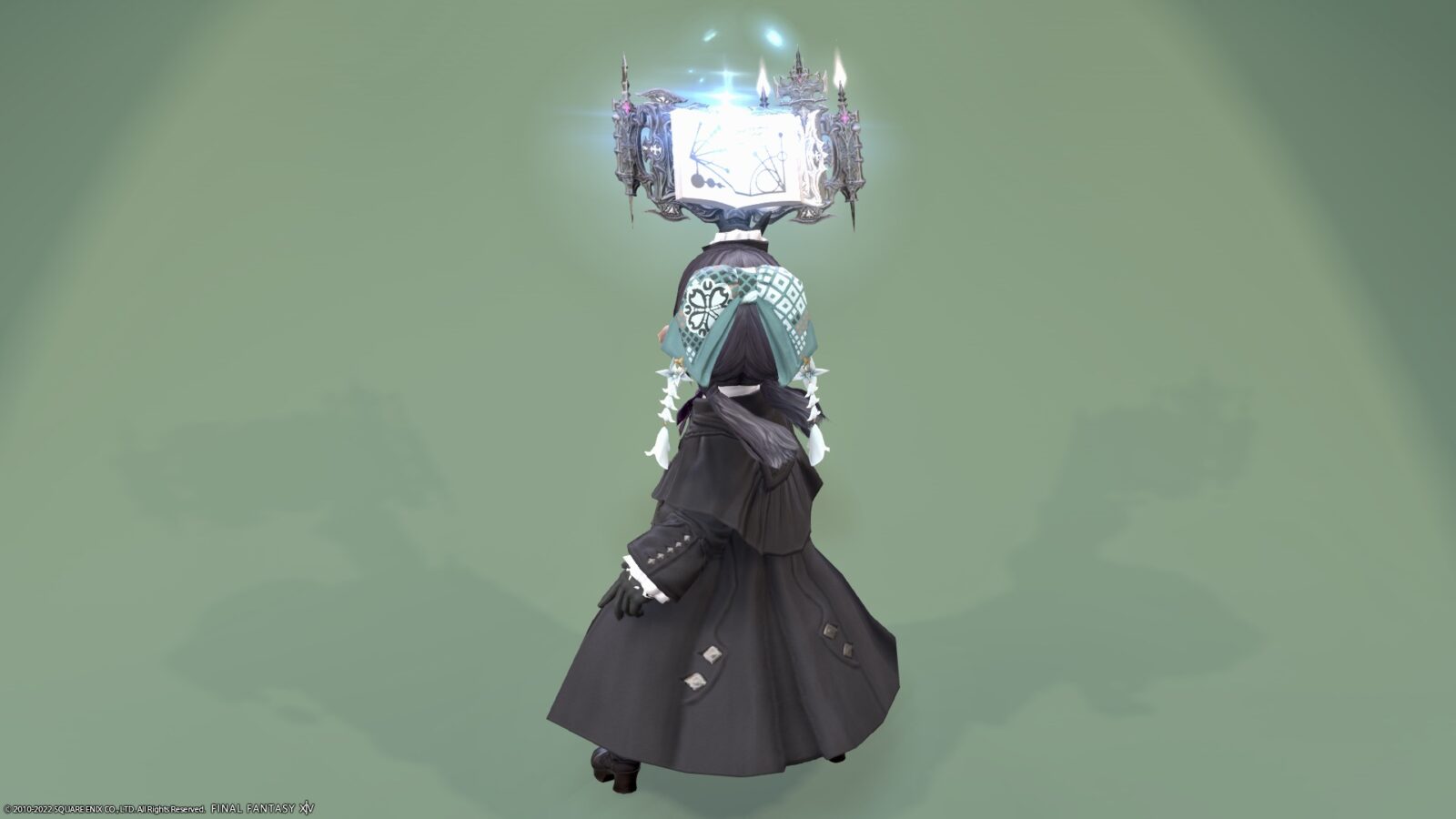 Also, if you want a non-glowing version, The Minstrel's Ballad: Thordan's Reign has Grimoire of the Heavens.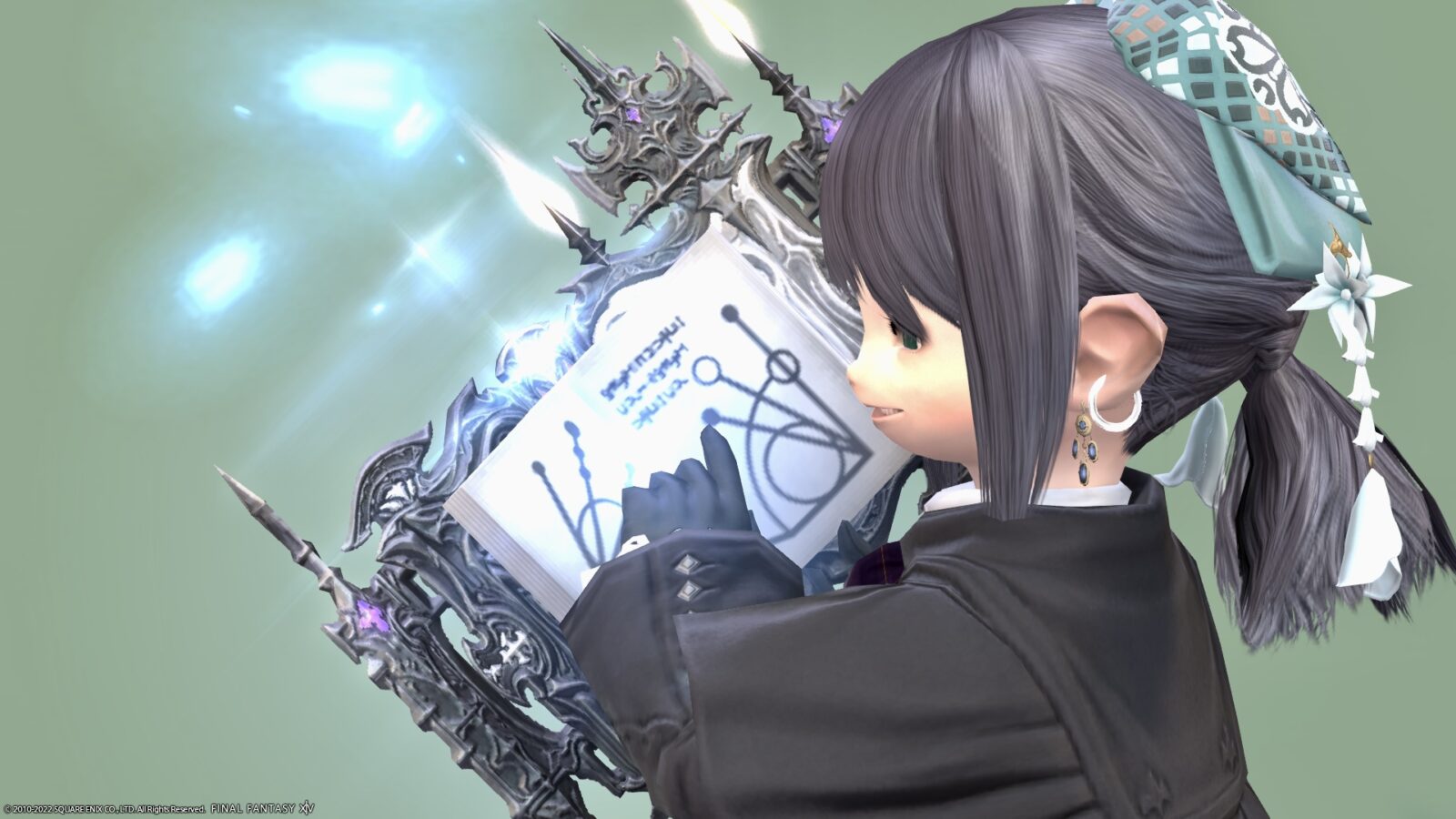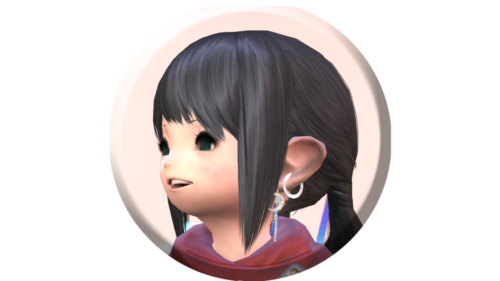 noriko
I'm happy to have such a wonderful grimoire♪
▼ I recorded the glowing state in the video!
So, that was the record of the candle-lit summoner's grimoire "Grimoire of the Round".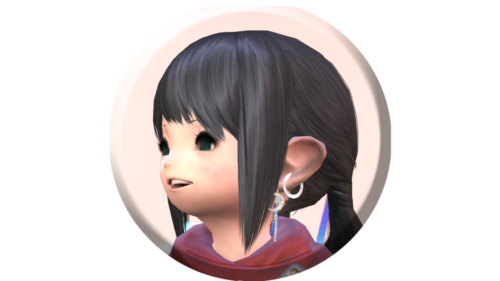 noriko
Now I can enjoy being a summoner even more!
▼
▼
Related records
Various weapons of King Thordan