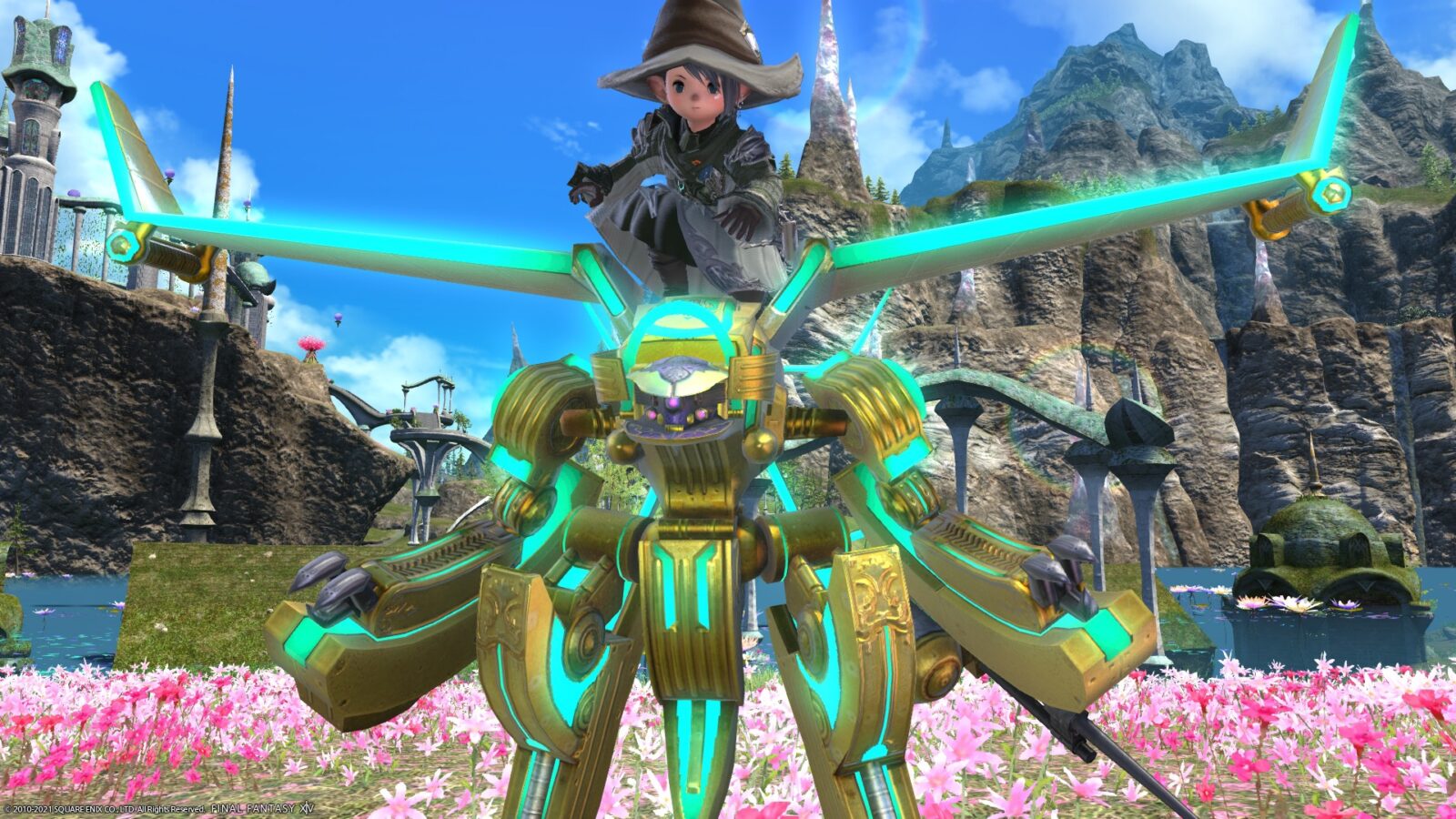 This is the successor (probably) of that transforming robot mount "Gabriel α", and is a record of the golden aircraft "Gabriel Mark III".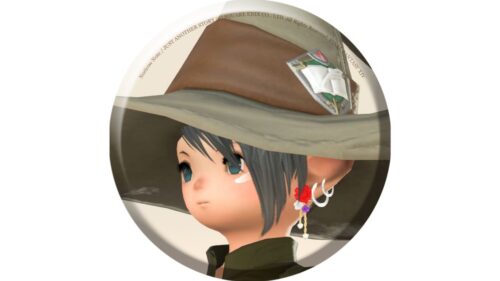 norirow
Oh, I'm happy! It's a golden mobile suit!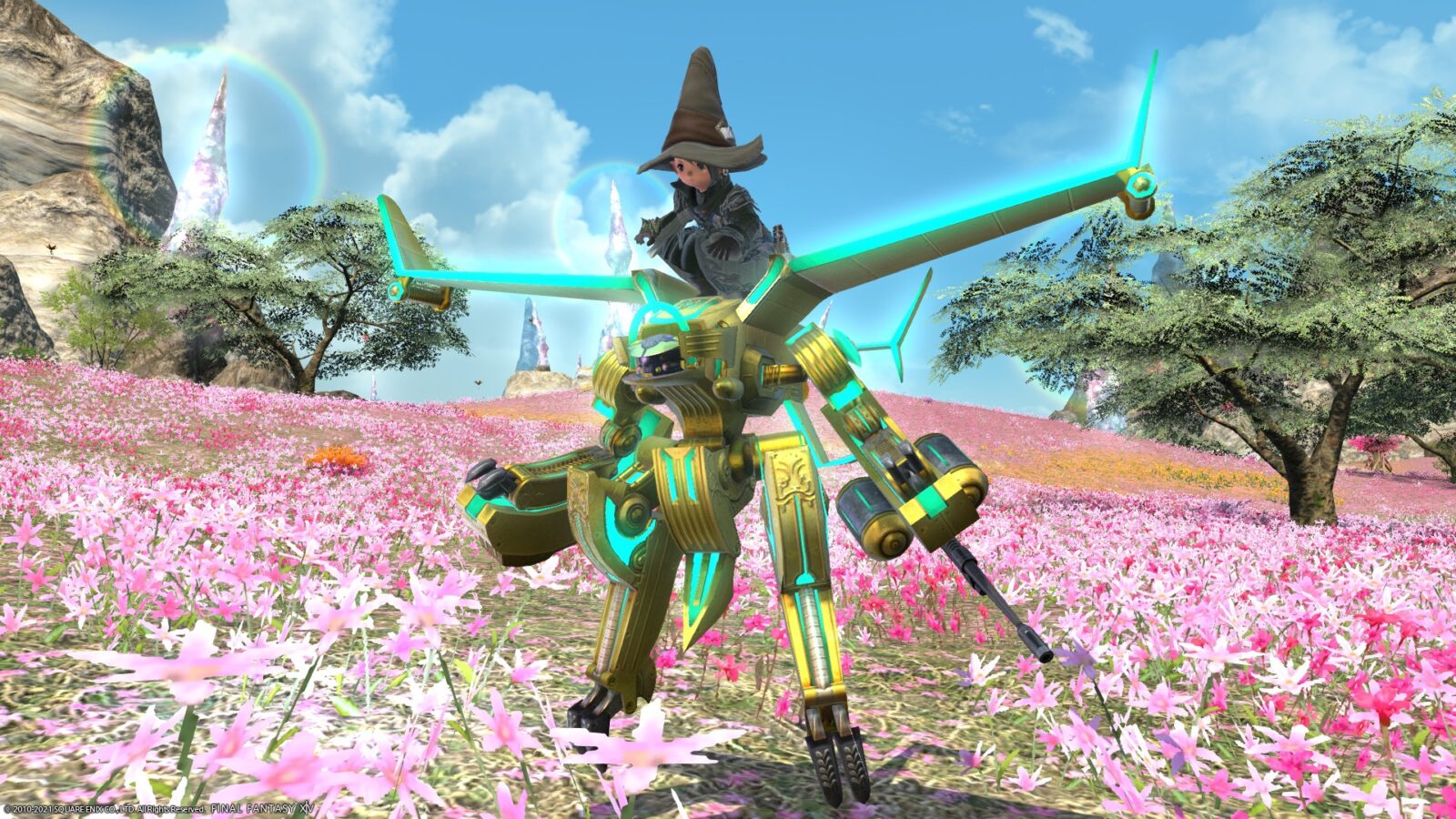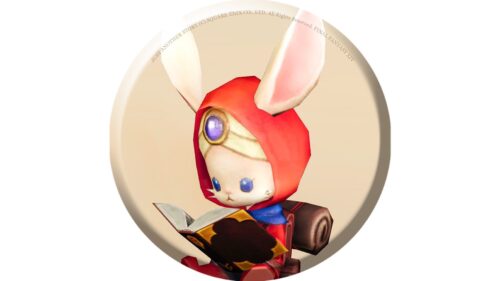 namingway
The design is exactly the same as "Gabriel α" and the color is different, but the whole is shining in gold and each part is shining in blue-green.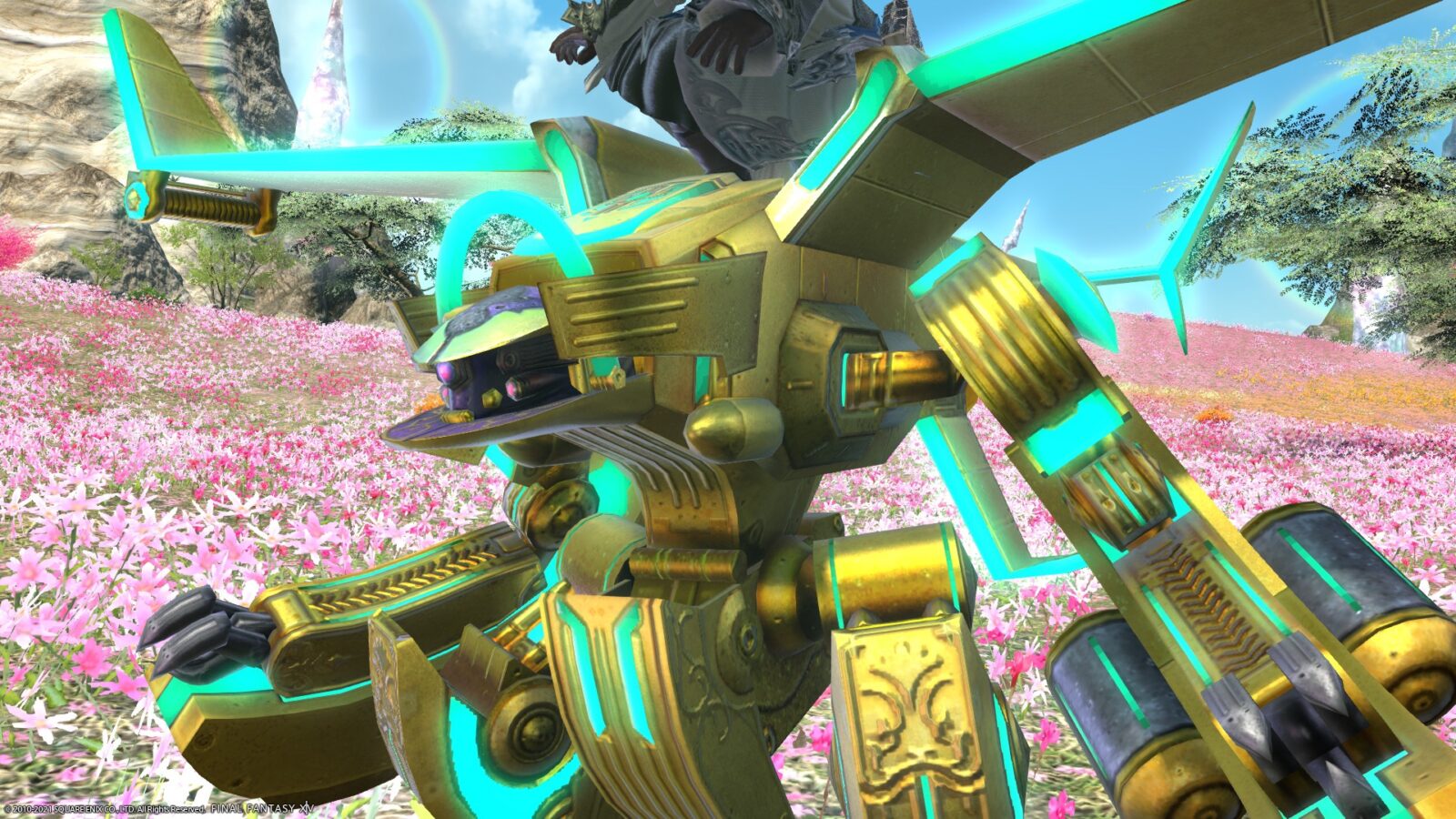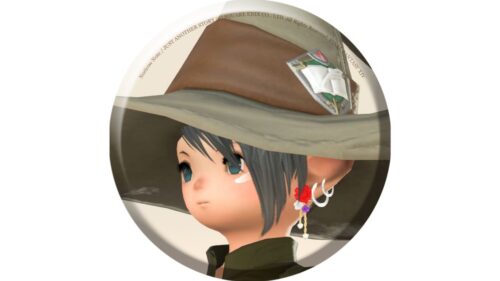 norirow
The previous model "Gabriel α" looked a little like an enemy because the face part was purple light, but this is a blue-green light, so I'm sure it's an ally!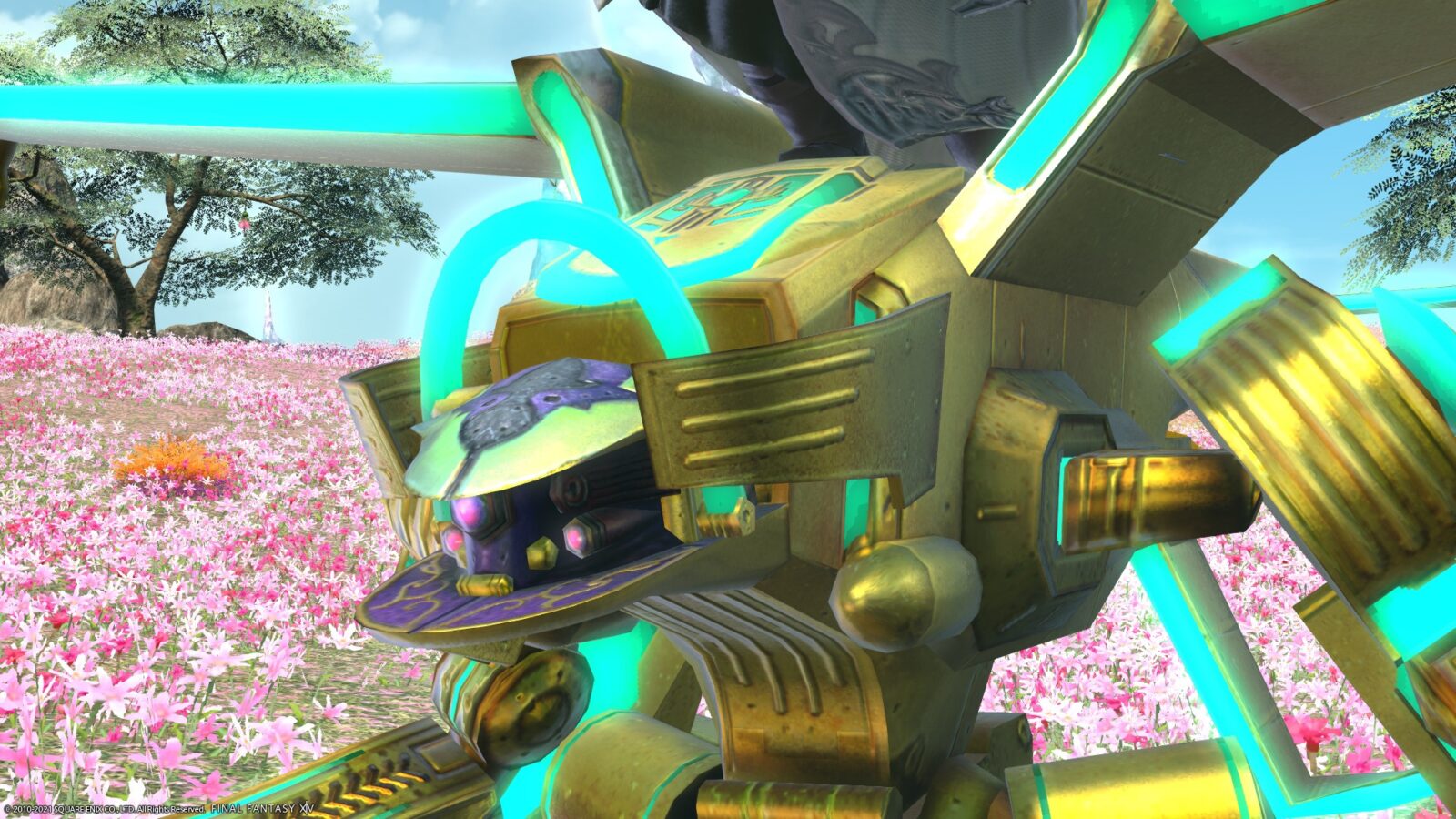 eh? What kind of theory is that …?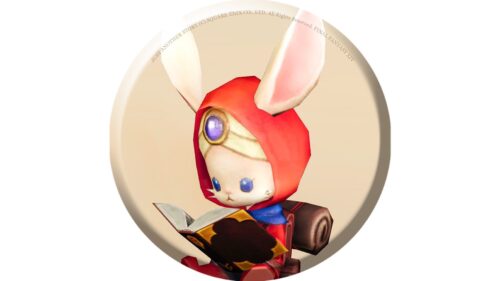 namingway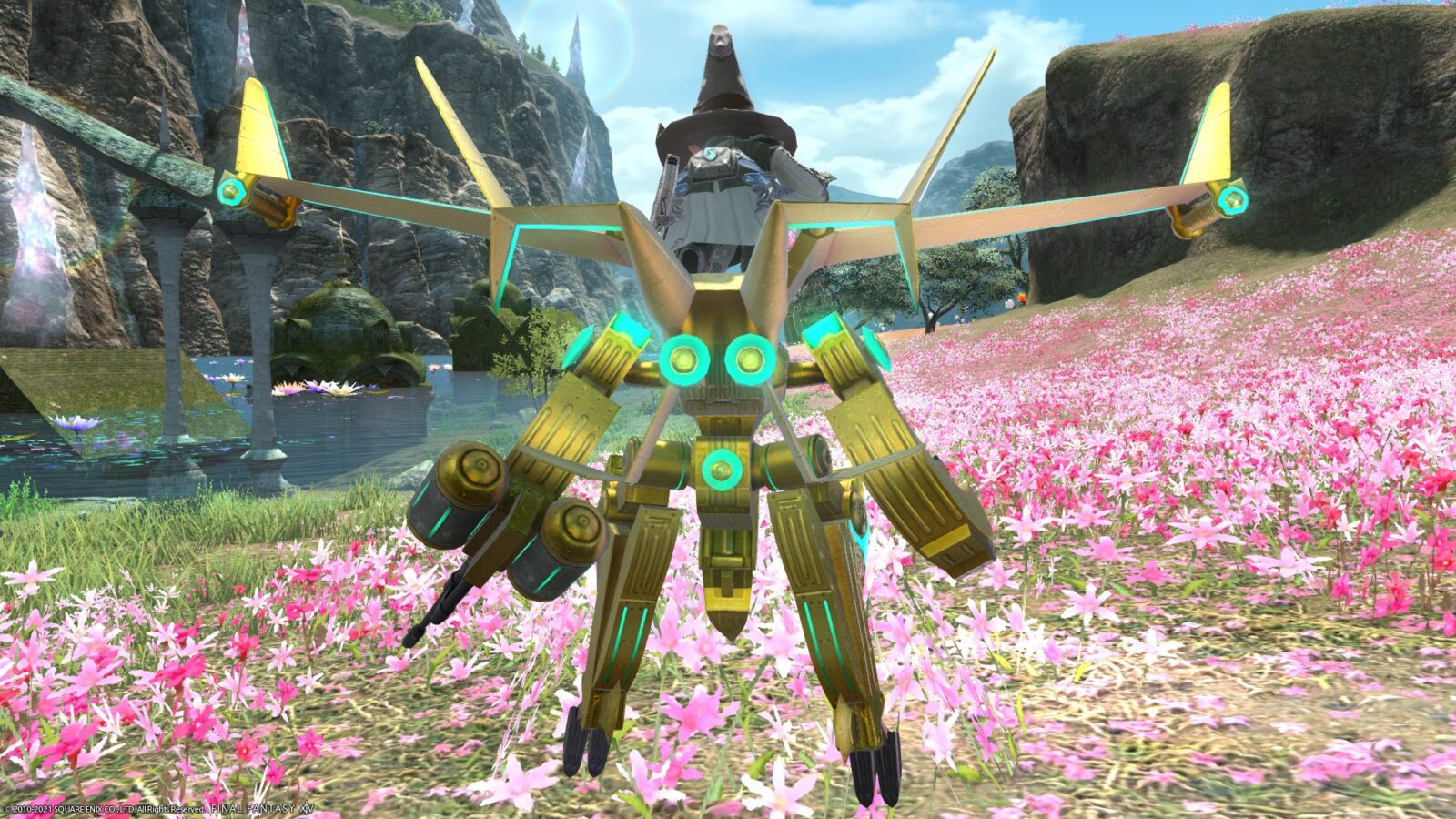 There is something like an injection port at the rear, but if you look closely it is not like an exhaust pipe, so it is probably some kind of energy release plate or energy pot.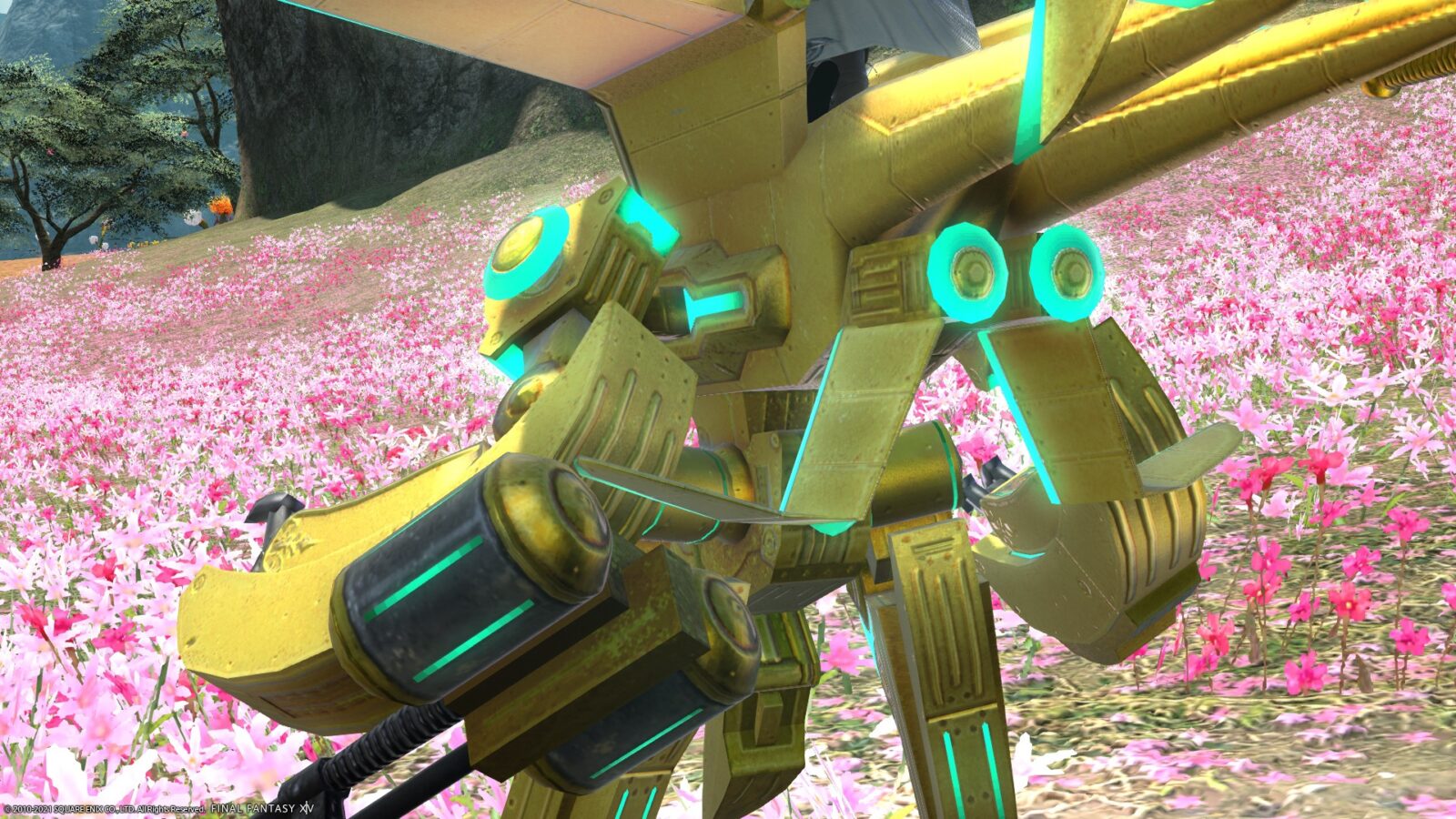 Looking at the design of the tail, it looks like a classic fighter.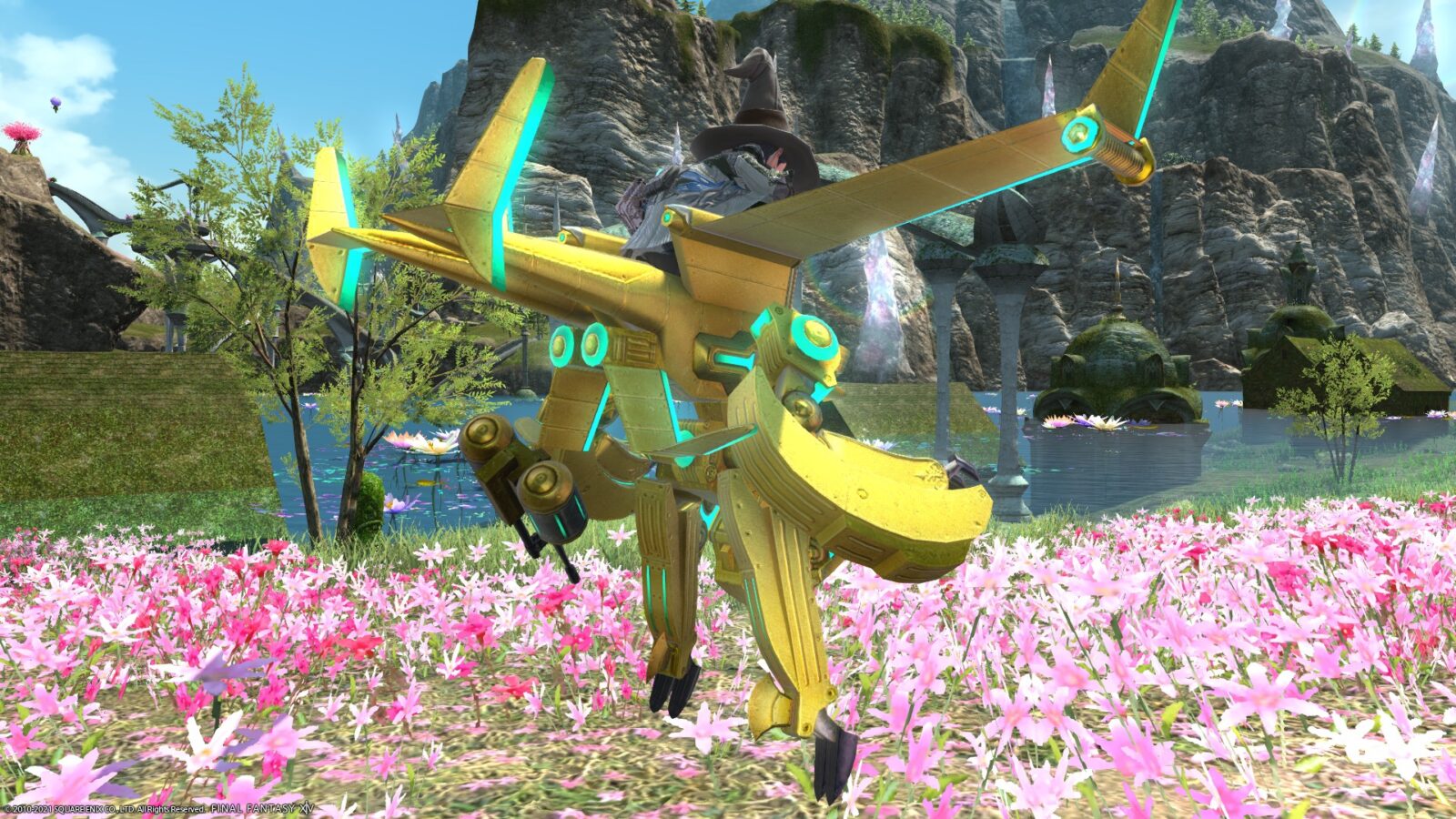 It has a Vulcan cannon on the left hand.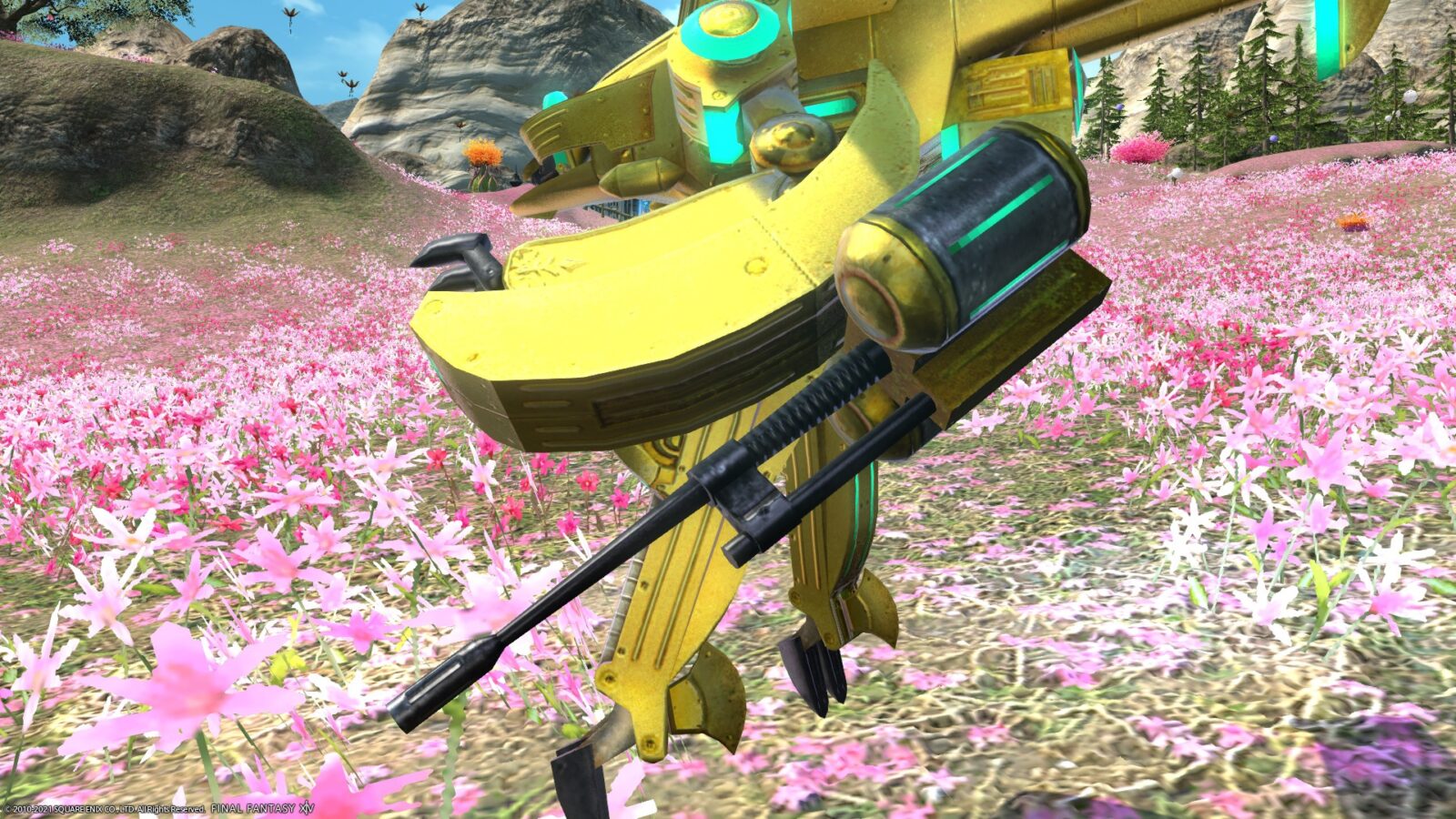 The legs are quite thin.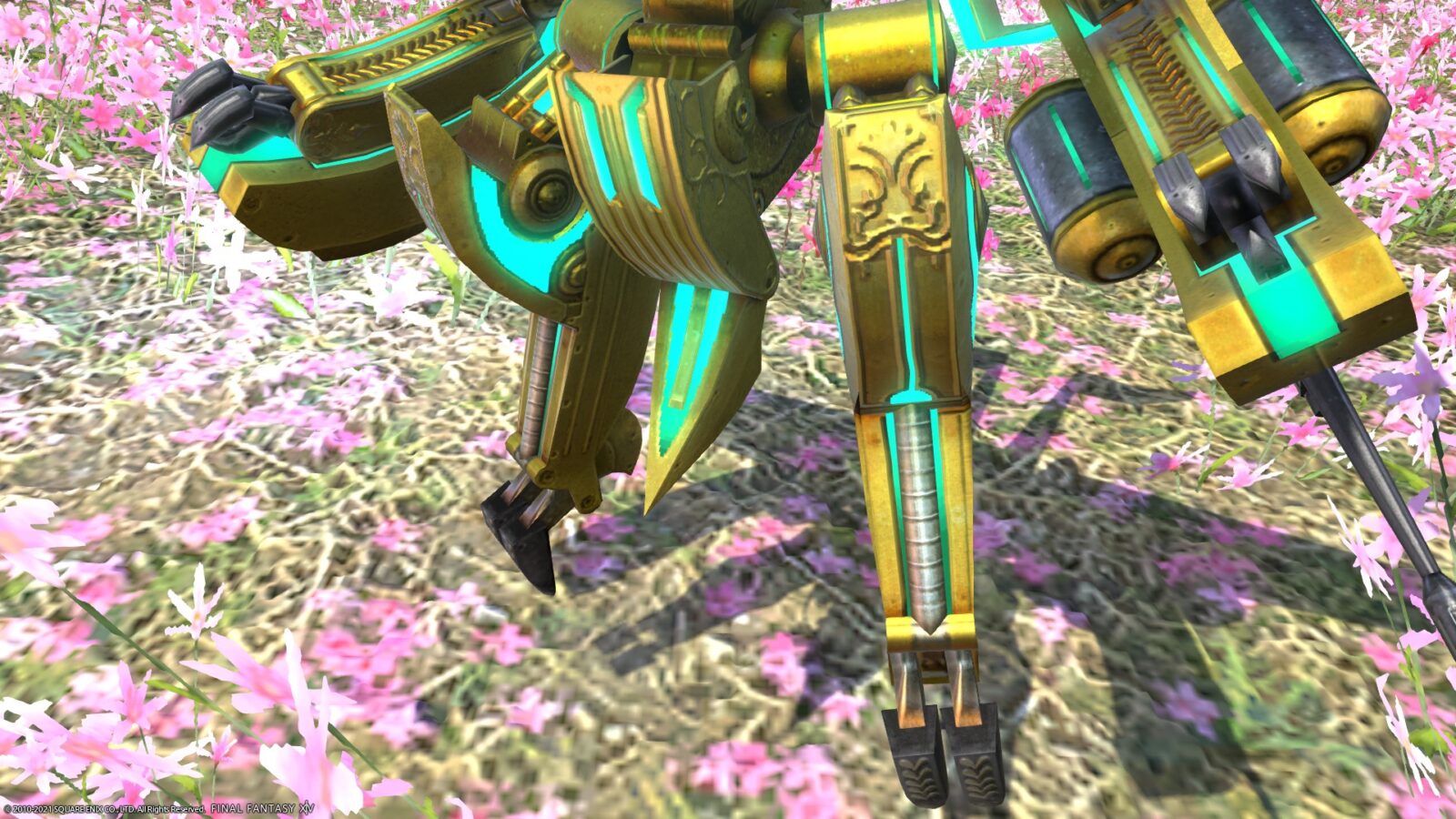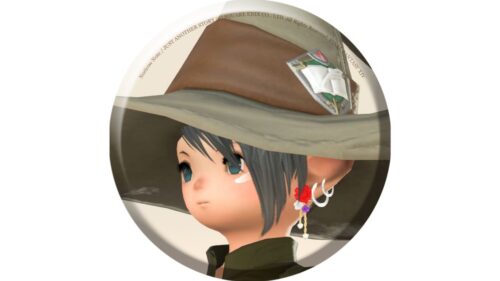 norirow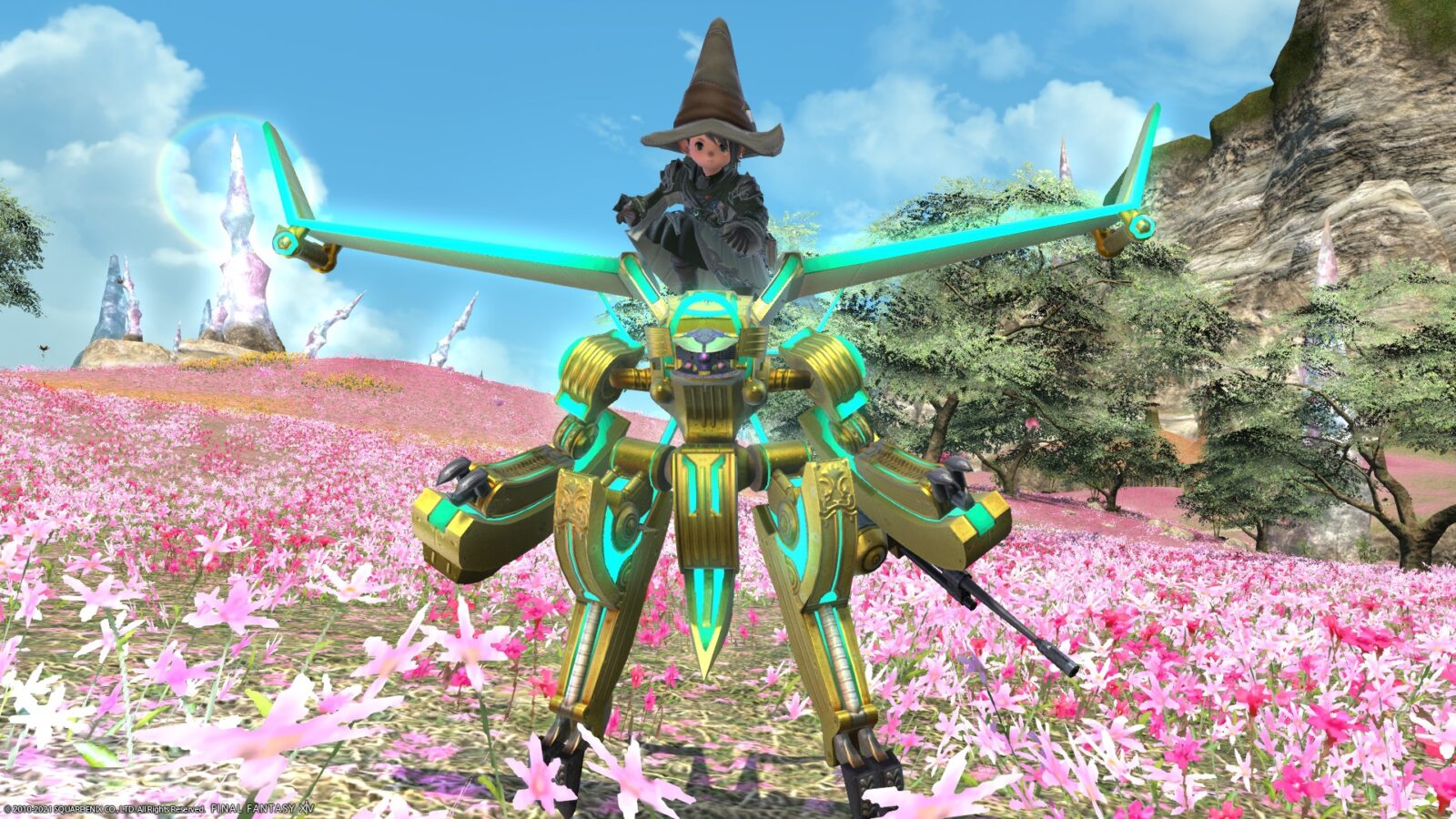 I think it's a little too flashy …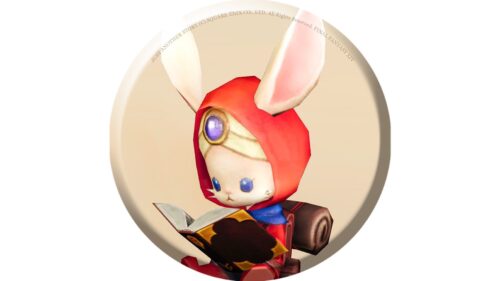 namingway
When running, this is a forward leaning position.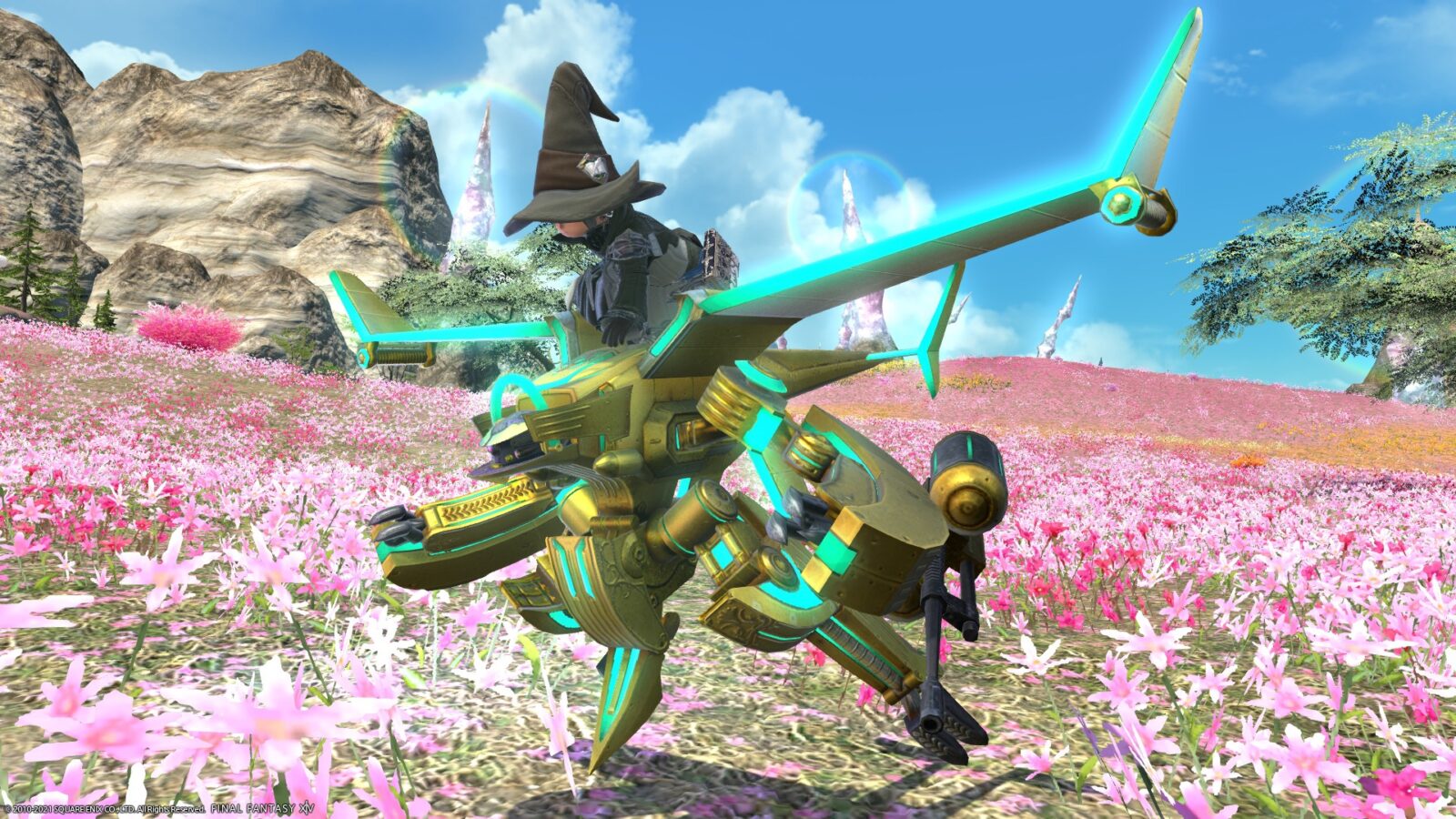 And when it jumps up, it transforms into a glider form.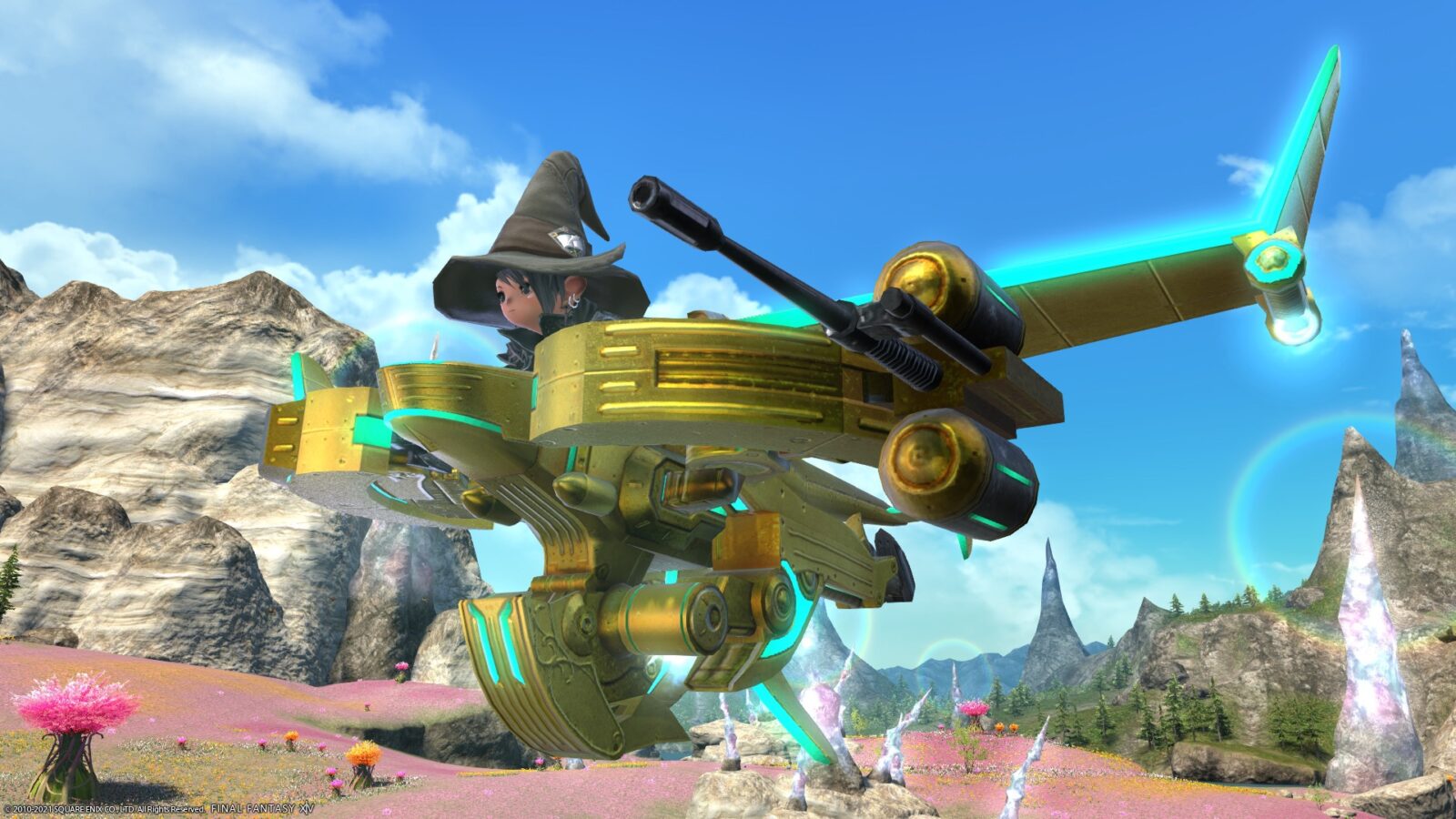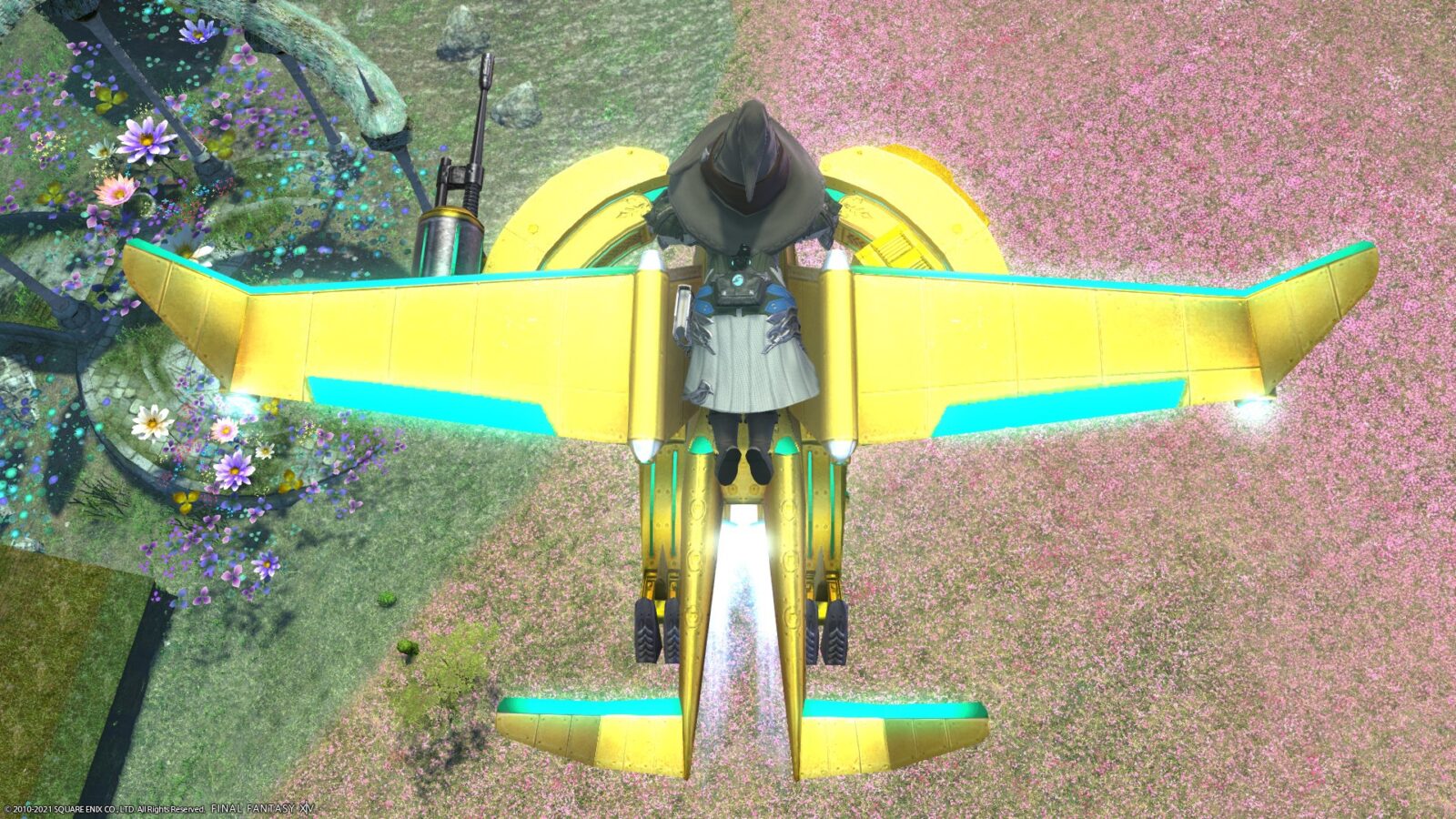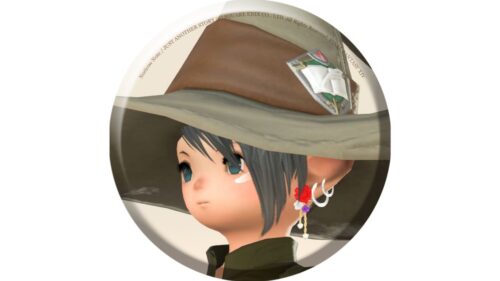 norirow
Oh, this transformation gimmick is really cool!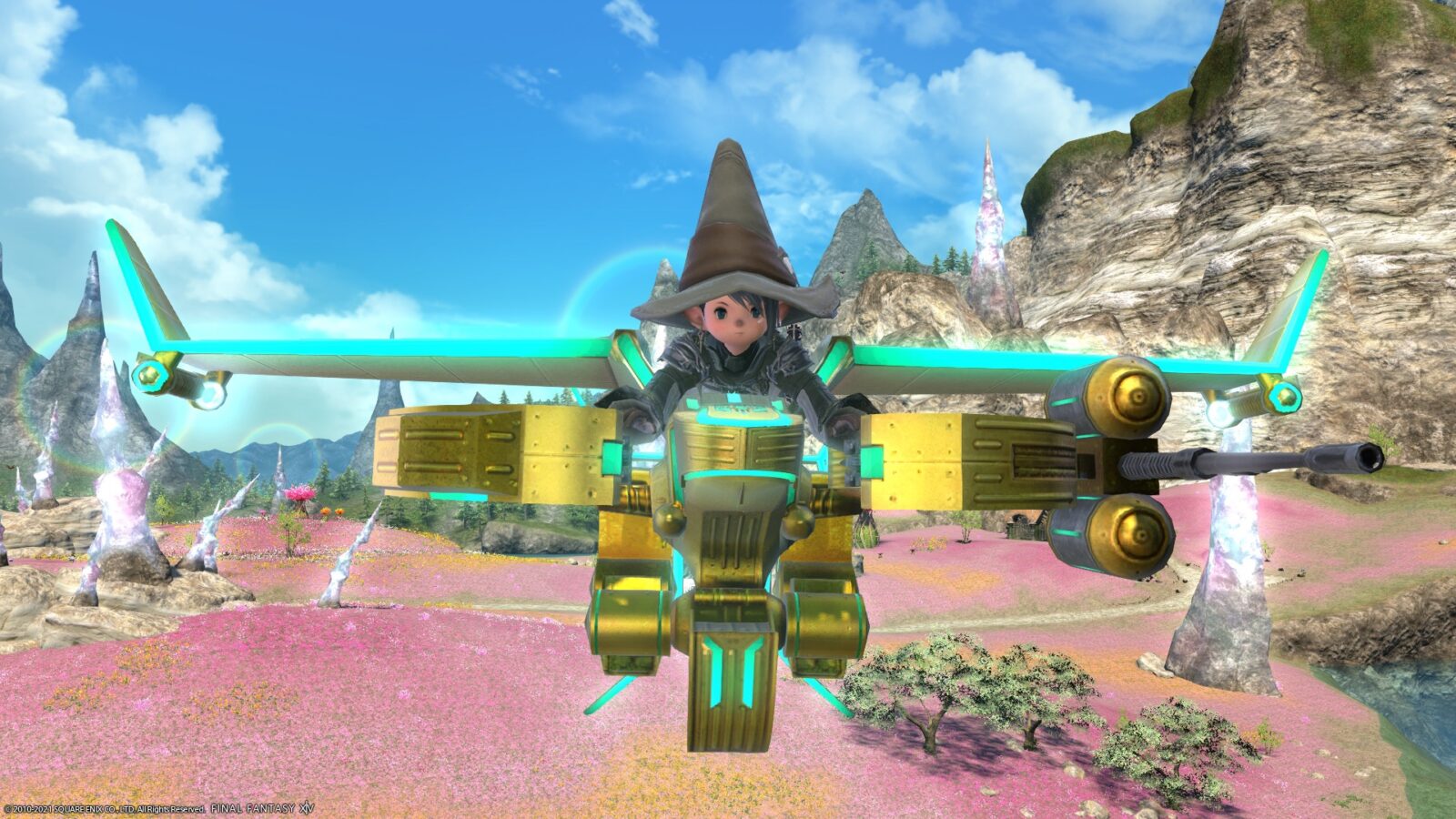 Norirow-san, you are too excited. Please calm down a little. lol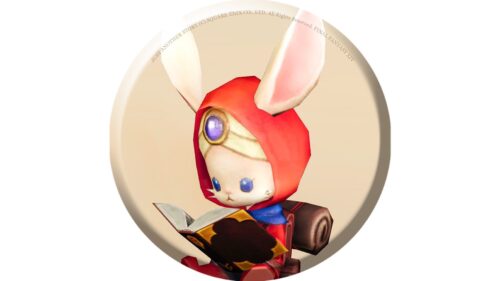 namingway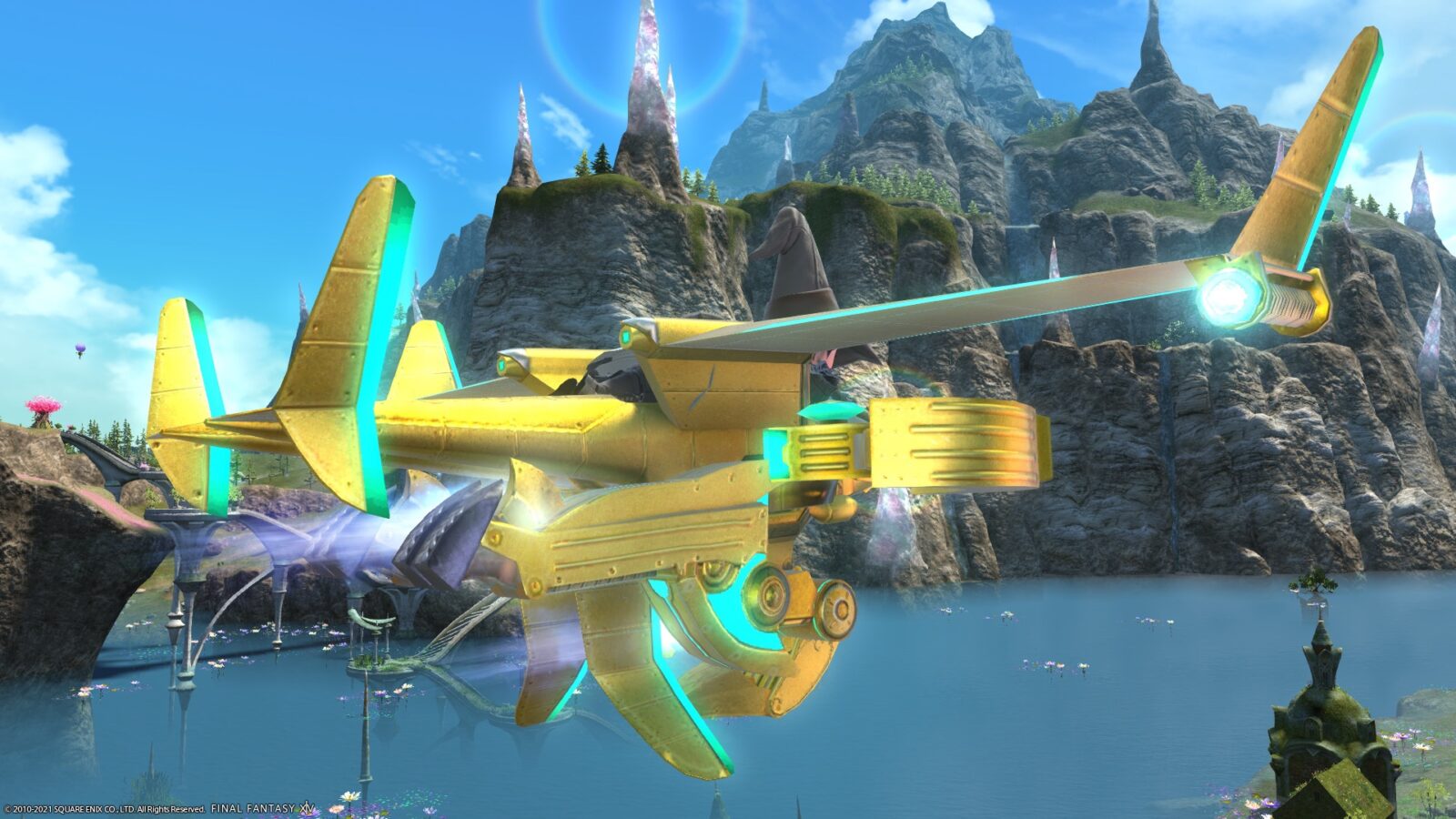 I don't think you can see how it transforms with just the photos, so please check it out in the video below!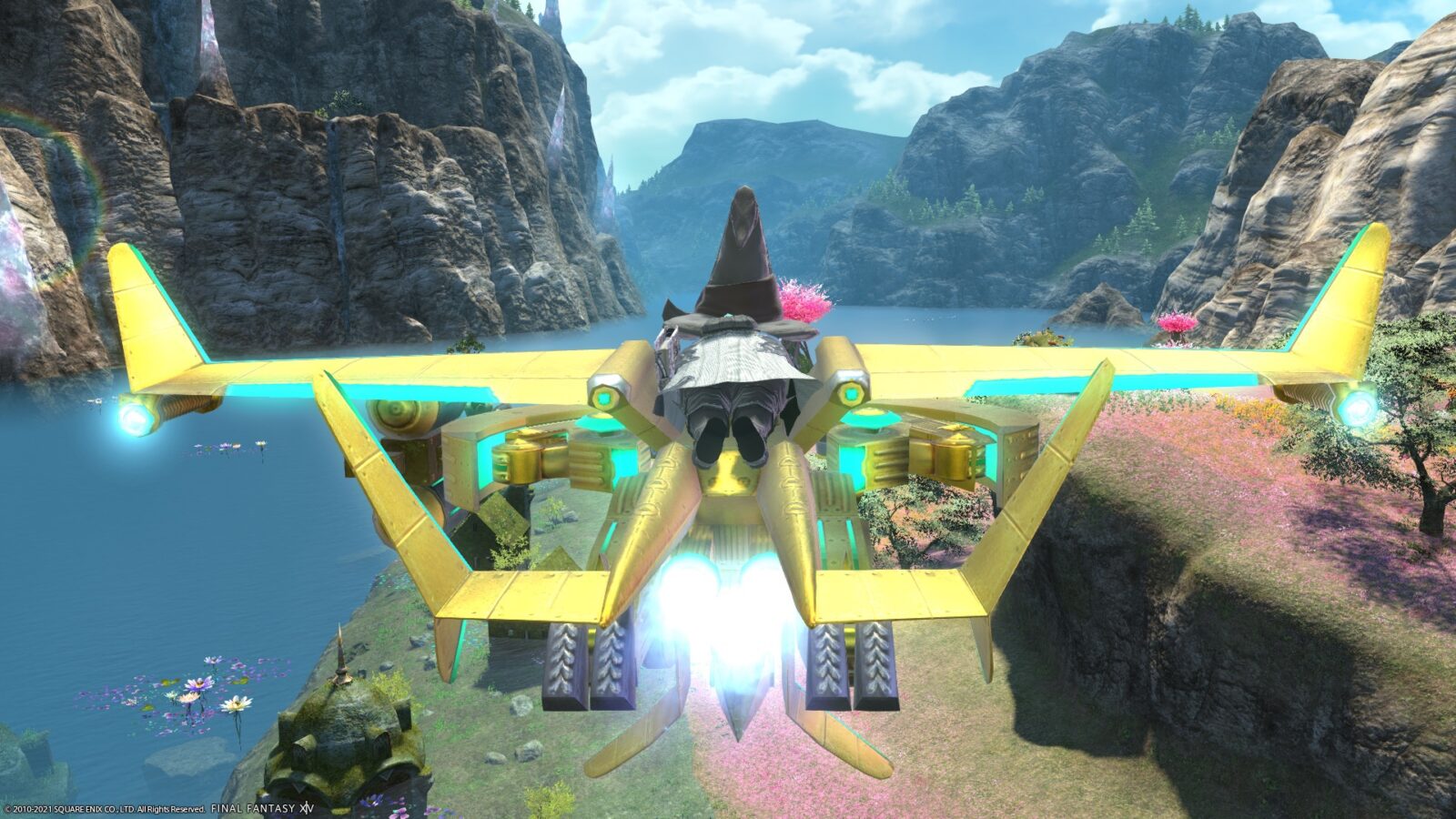 The Vulcan cannon is still alive after the transformation.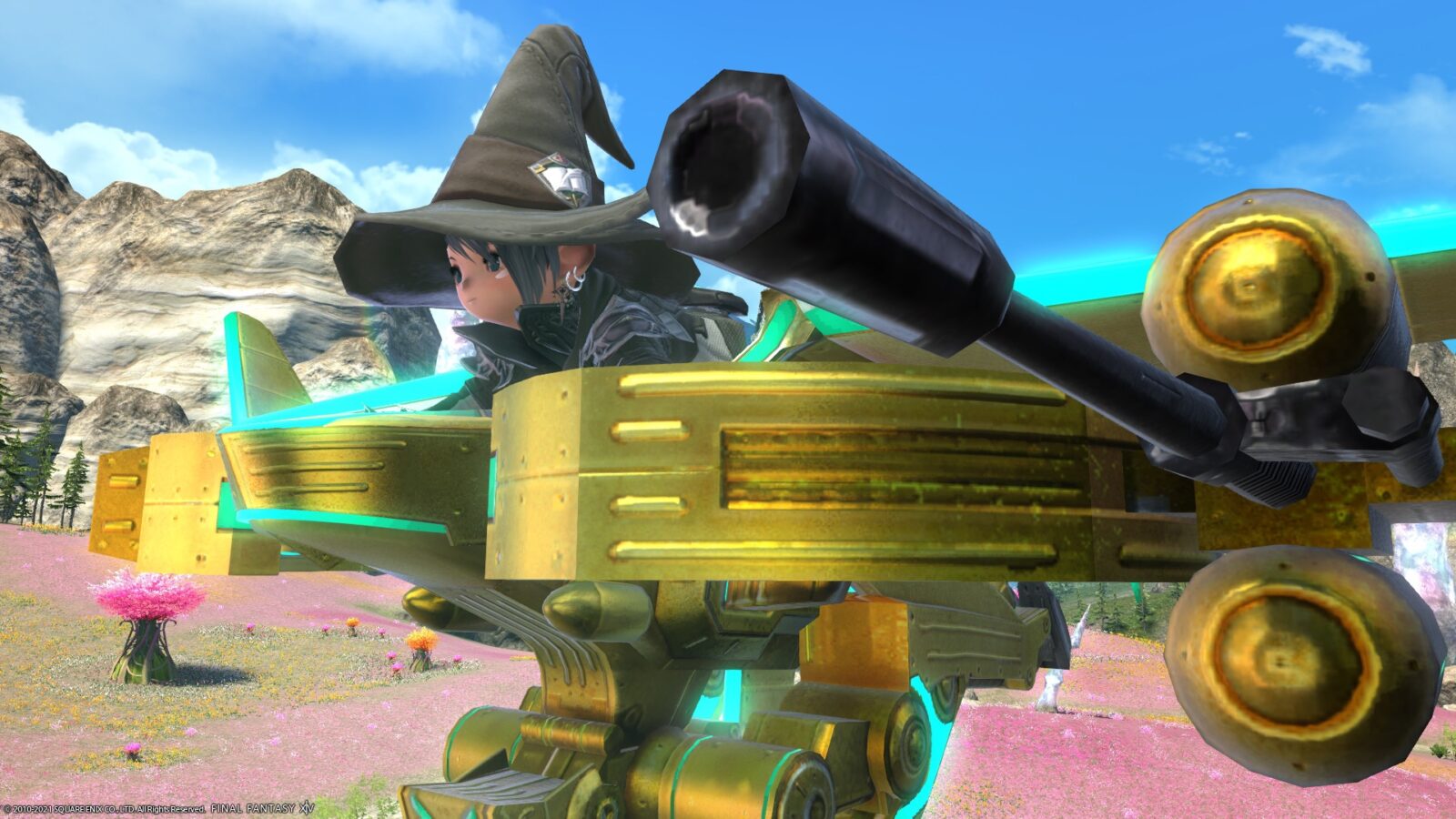 The lower part is mechanical and cool.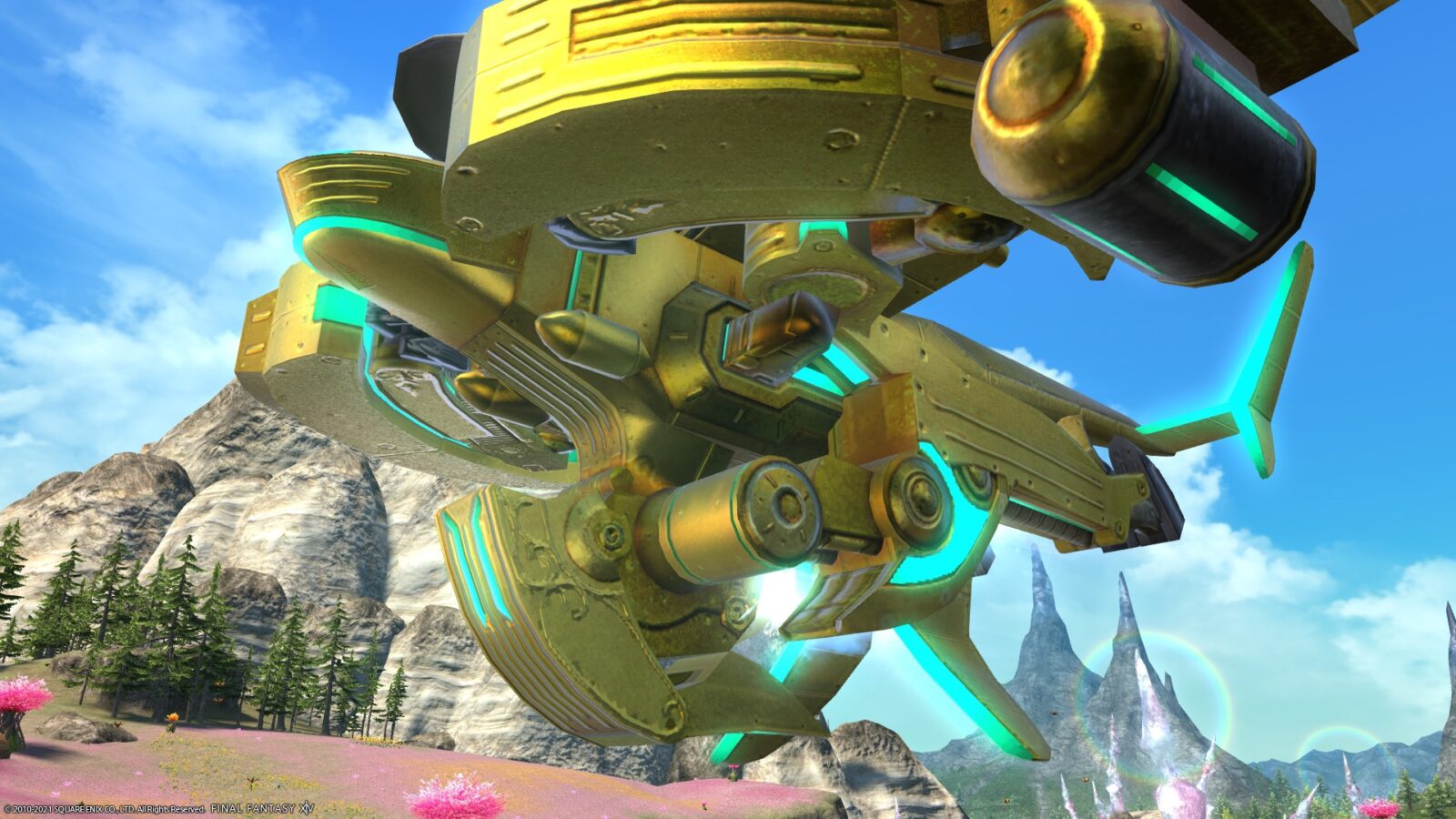 In addition, this "Gabriel Mark III" can be obtained very rarely at "Delubrum Reginae" related to Bozjan. However, since it is available for sale, you can also get it on the market board!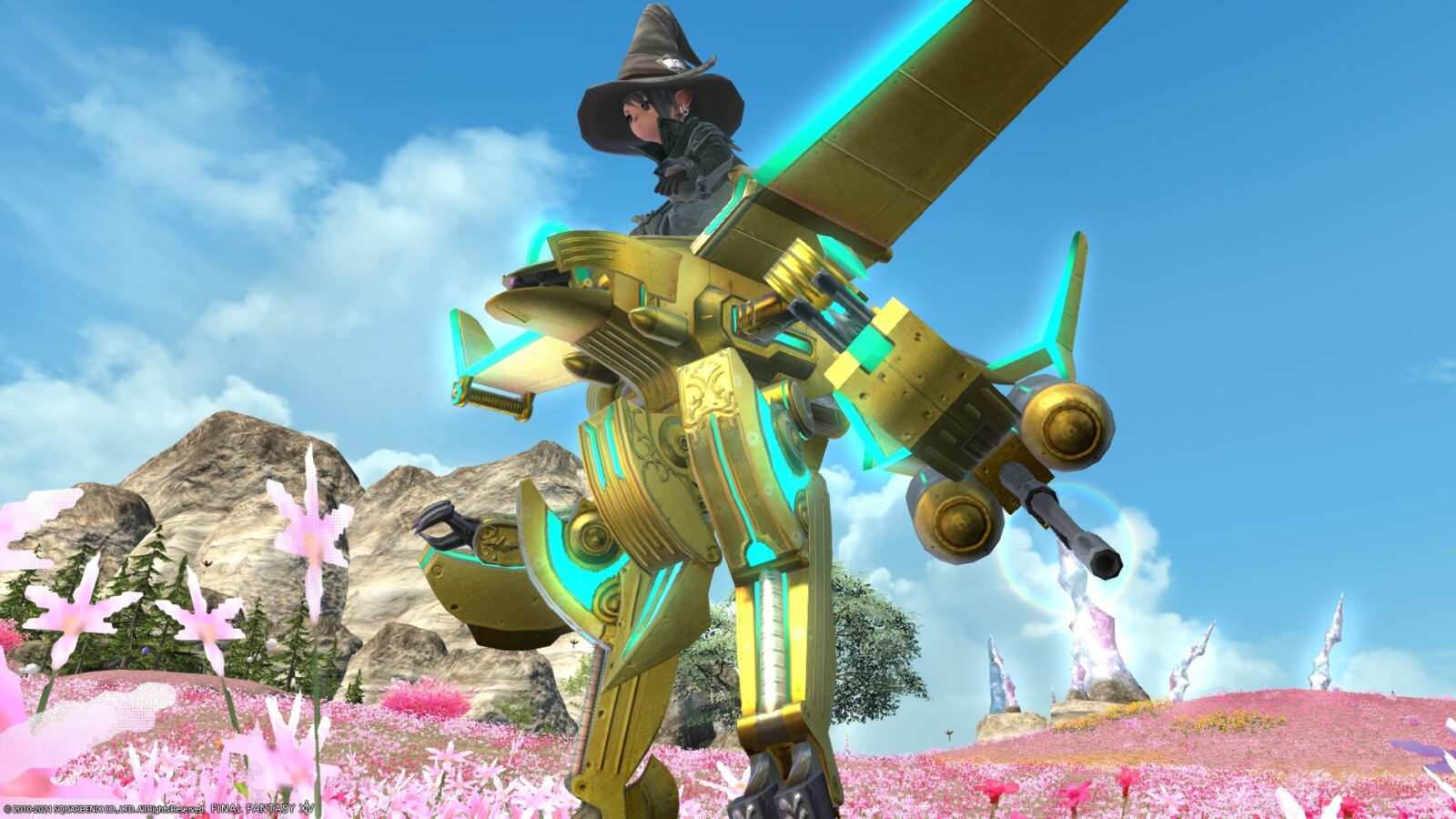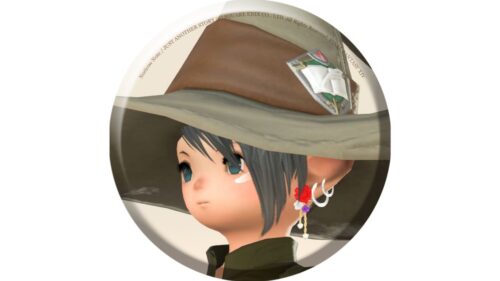 norirow
This is definitely the motif of "Unicorn Gundam Mark 3". It's golden, and the blue-green glow is like a psycho frame!
As any experienced adventurer knows, if a previously bested enemy appears again with a new color scheme, it will pose a significantly greater threat than before, or at least, take longer to kill. Luckily, this miniature prototype is on your side, or so you hope.
Now that you know, calm down. lol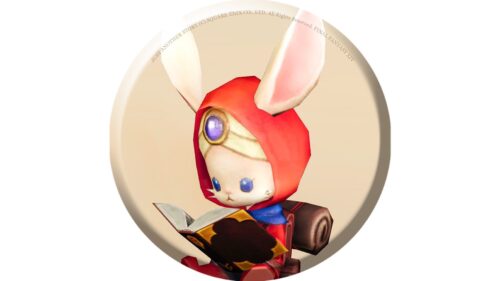 namingway
There are many things that make Gundam smell in this world, so it's a nice surprise for Gundam fans.
▼ For example.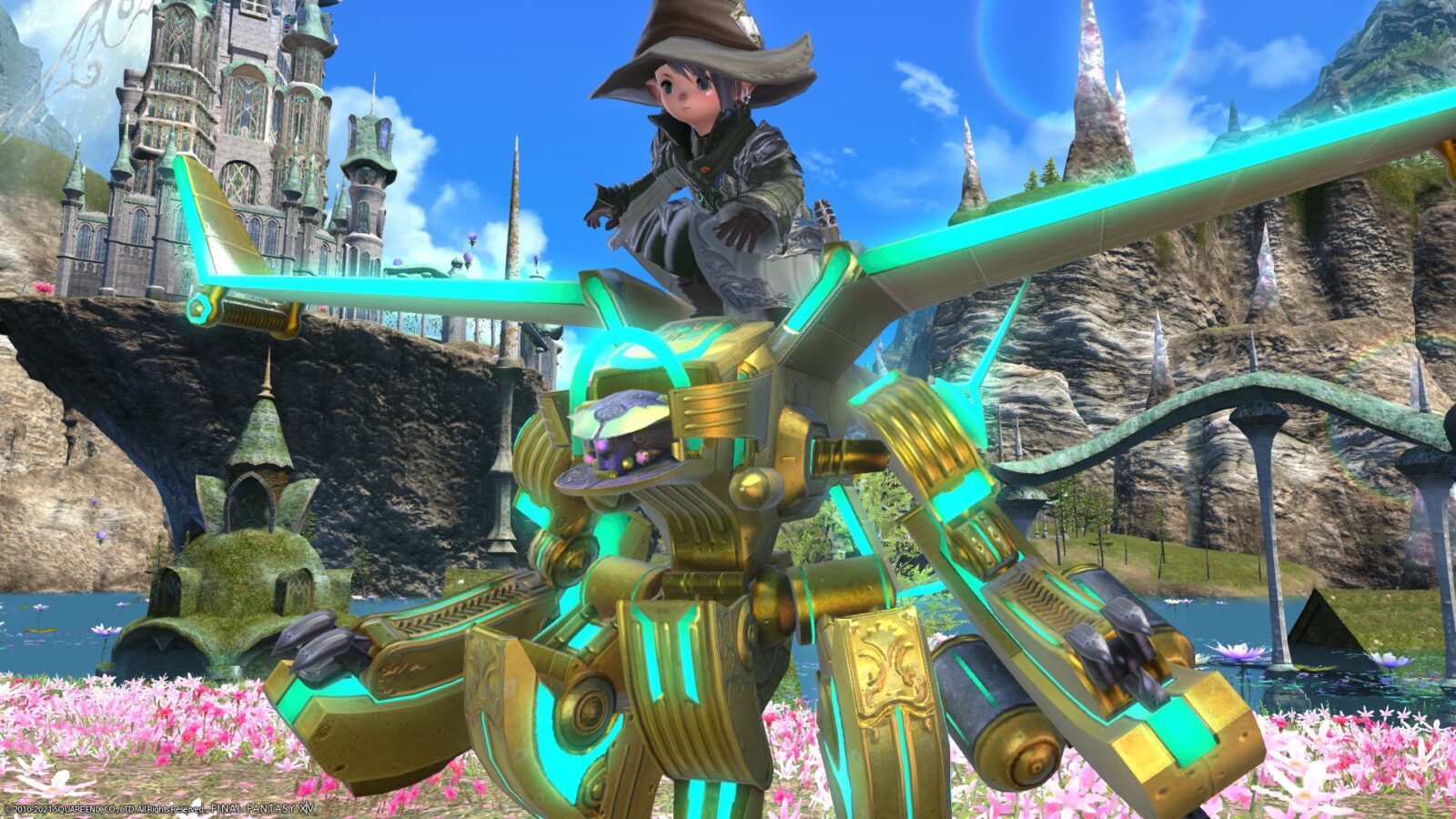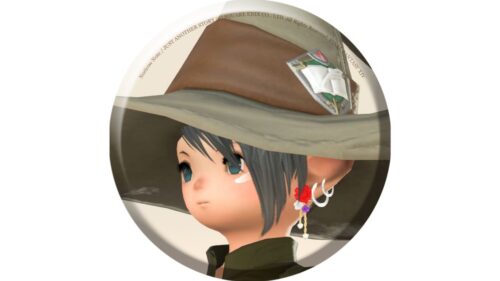 norirow
Now I can become a "new type" too!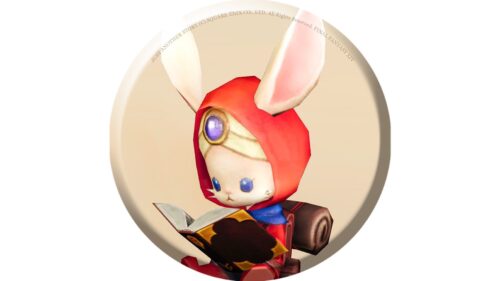 namingway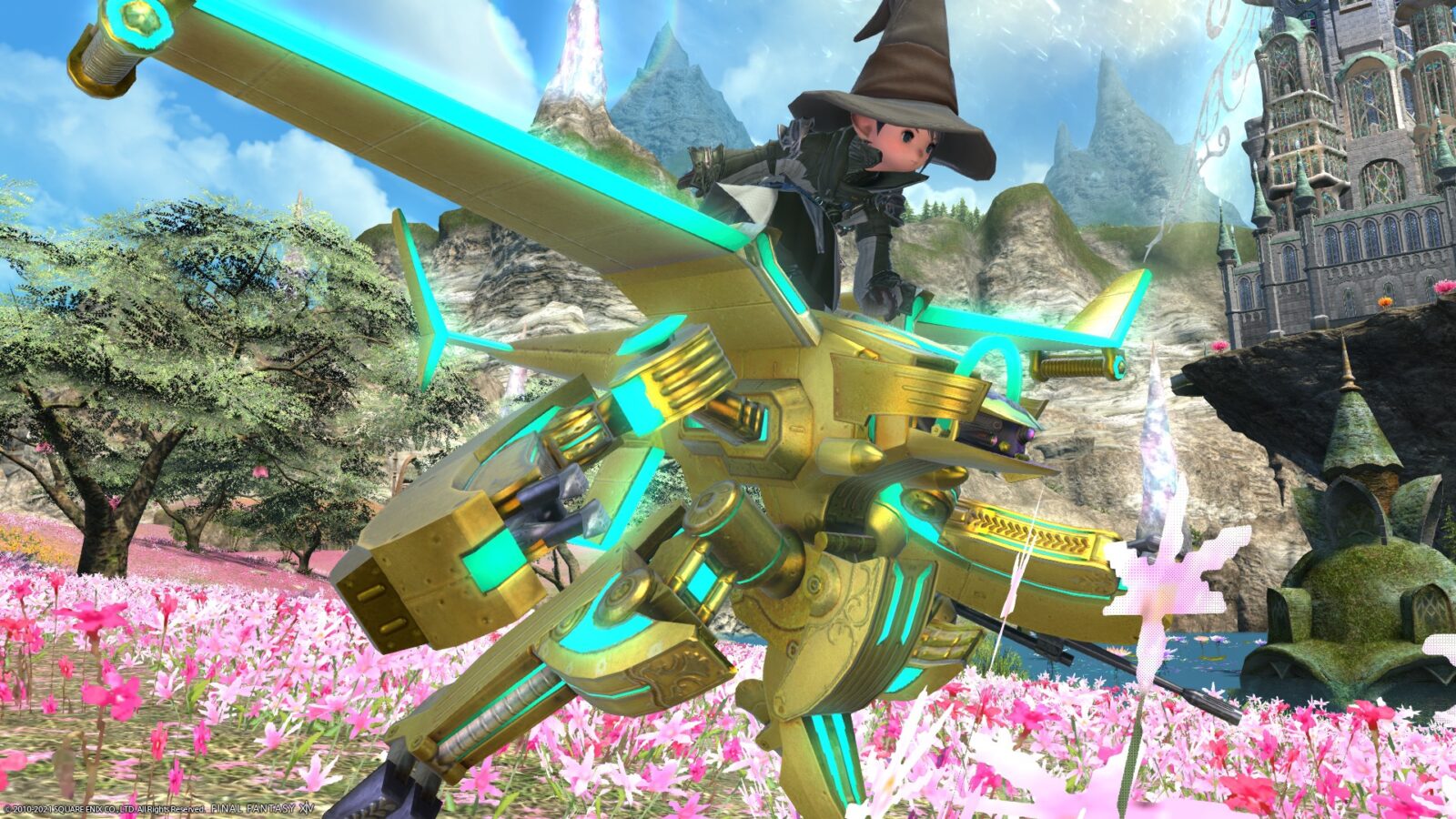 So, it was a record of the deforming golden robot mount "Gabriel Mark III".
▼ Please check the video to see how it transforms!
Related records