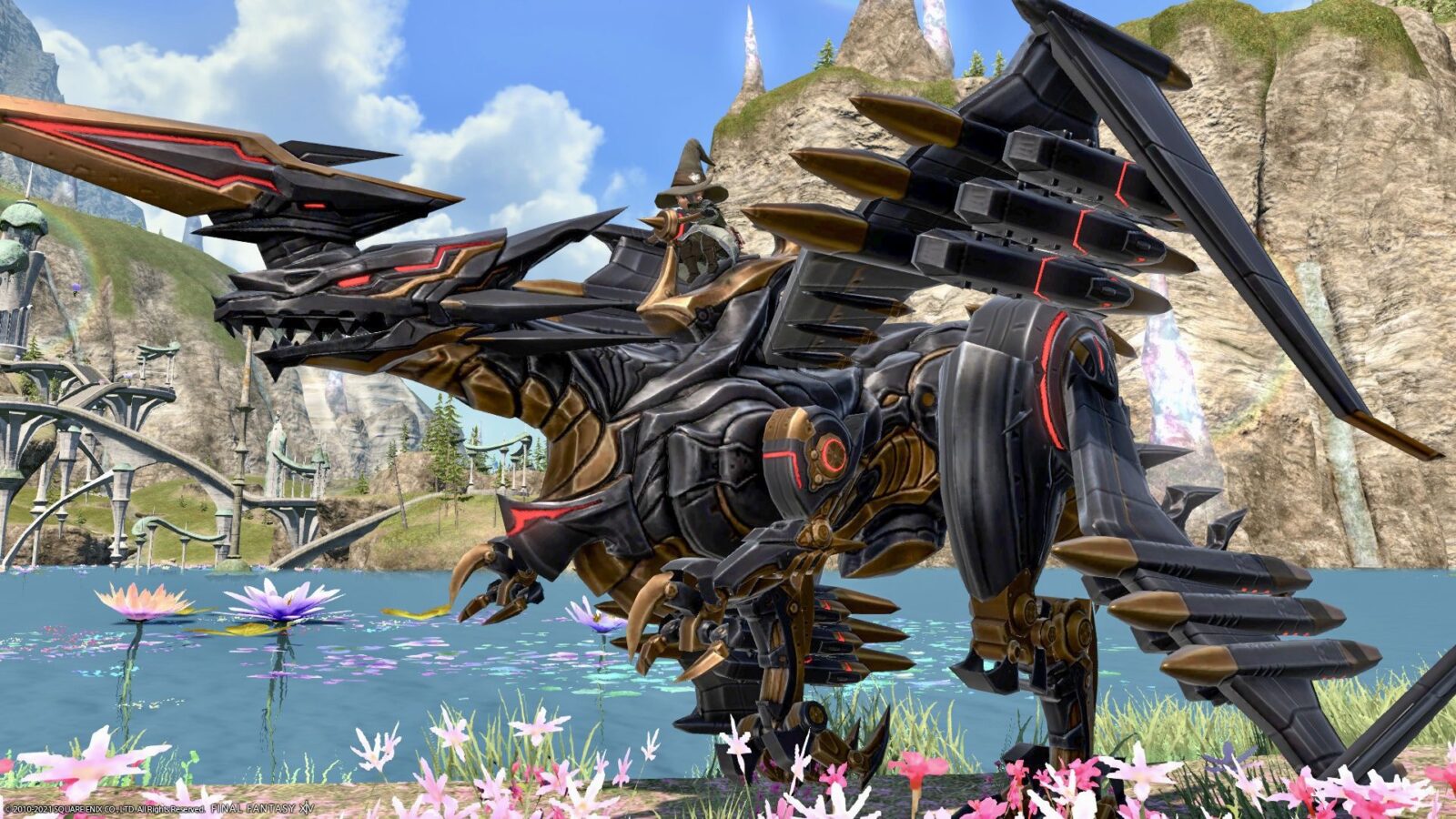 This is the mount "Landerwaffe" that can be obtained by collecting all the Dragon Mounts of Shadowbringers' Extreme contents.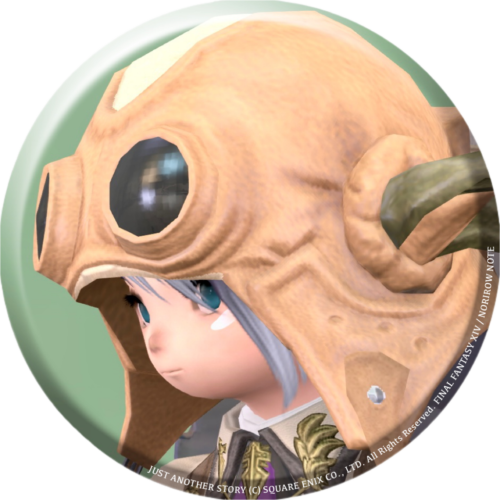 norirow
It's a huge mount more than ever 💦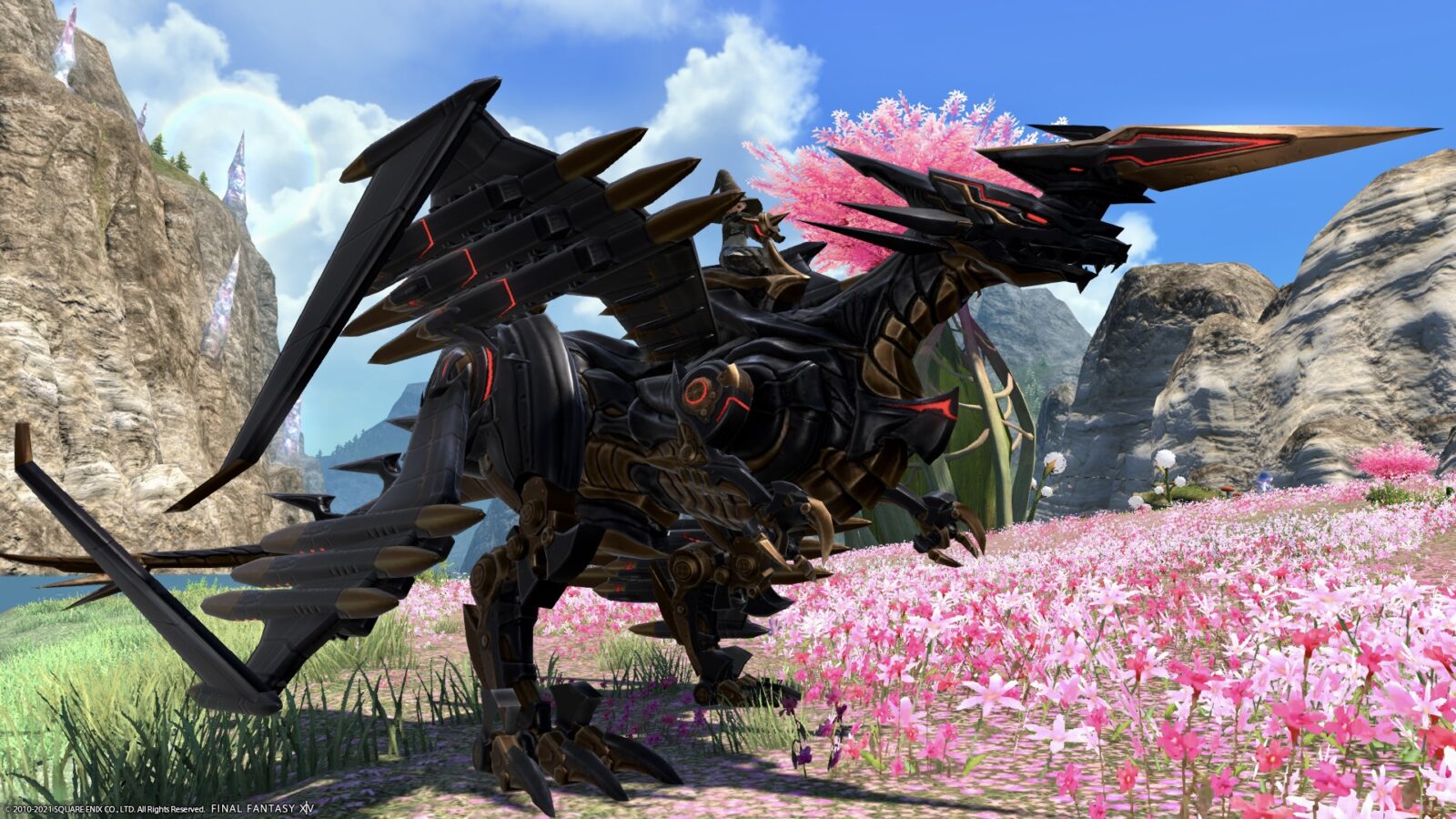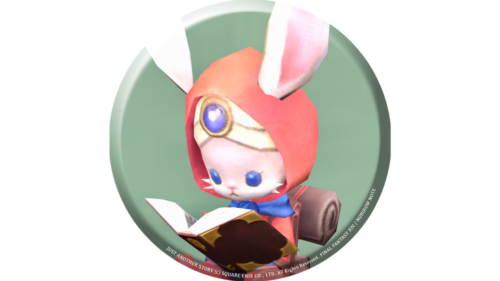 namingway
It is a huge mechanical dragon.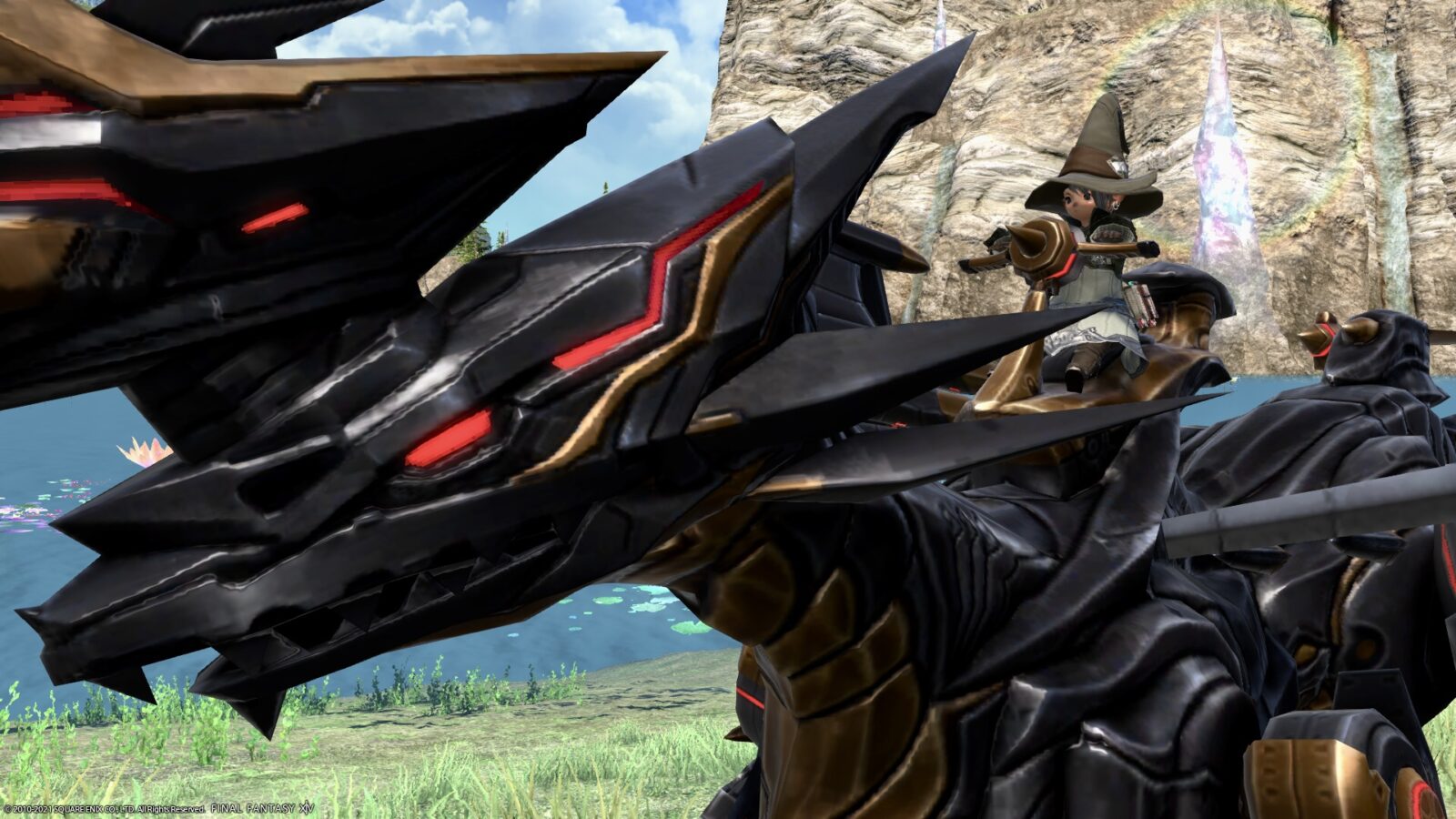 The head has large horns.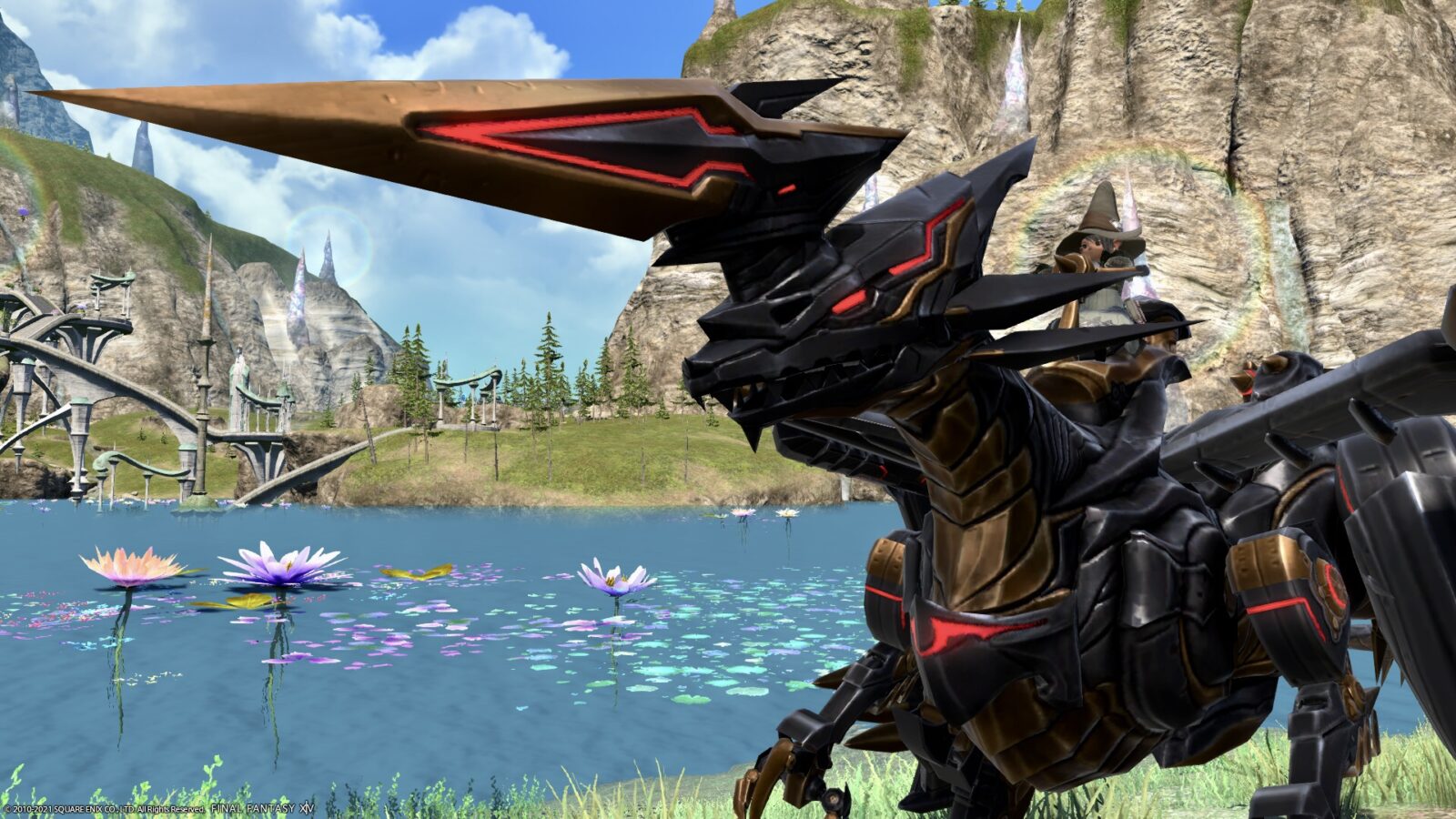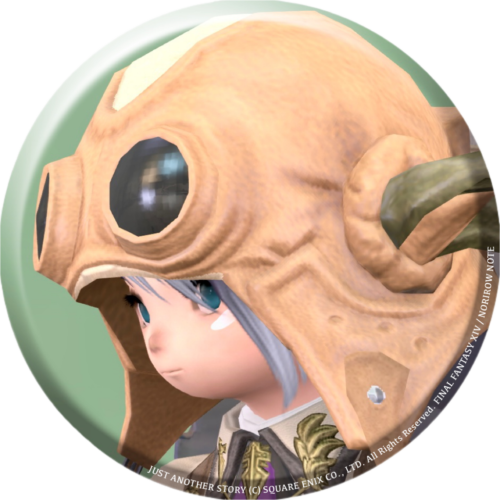 norirow
I wonder if this will pierce the enemy …
The control stick is on the back of the dragon. And this is a mount that can seat two people!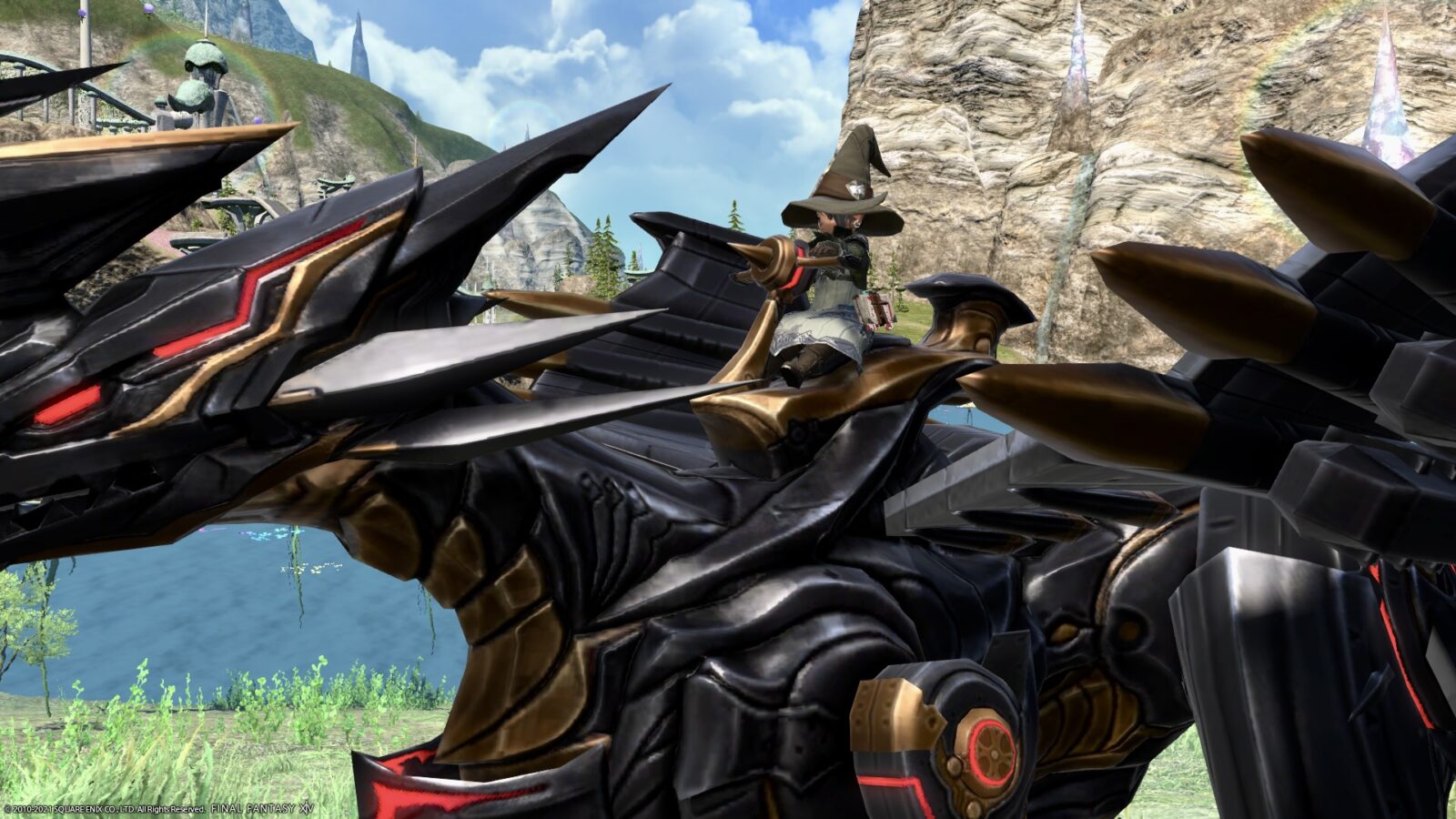 missile? It is equipped with a lot of things like.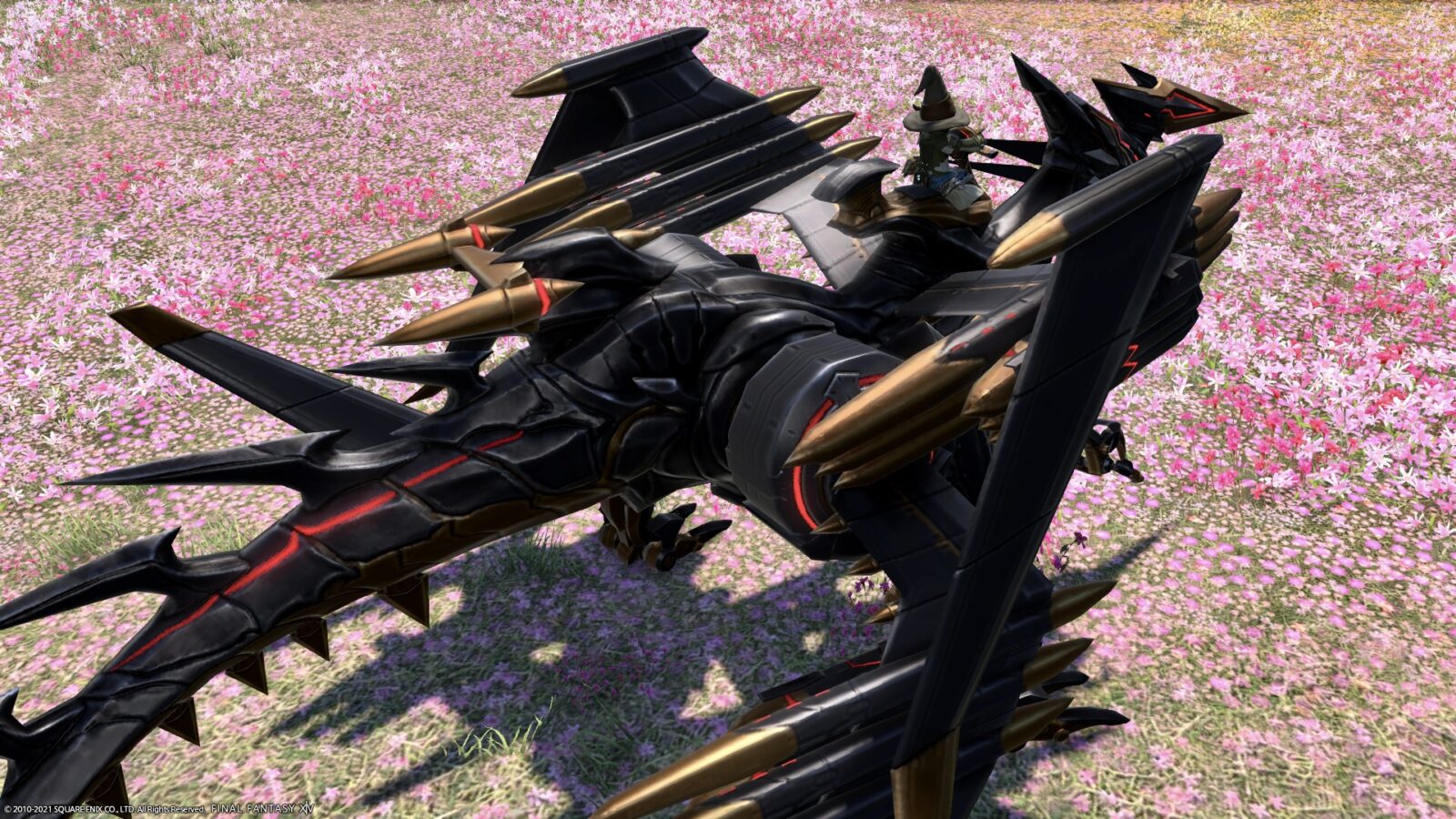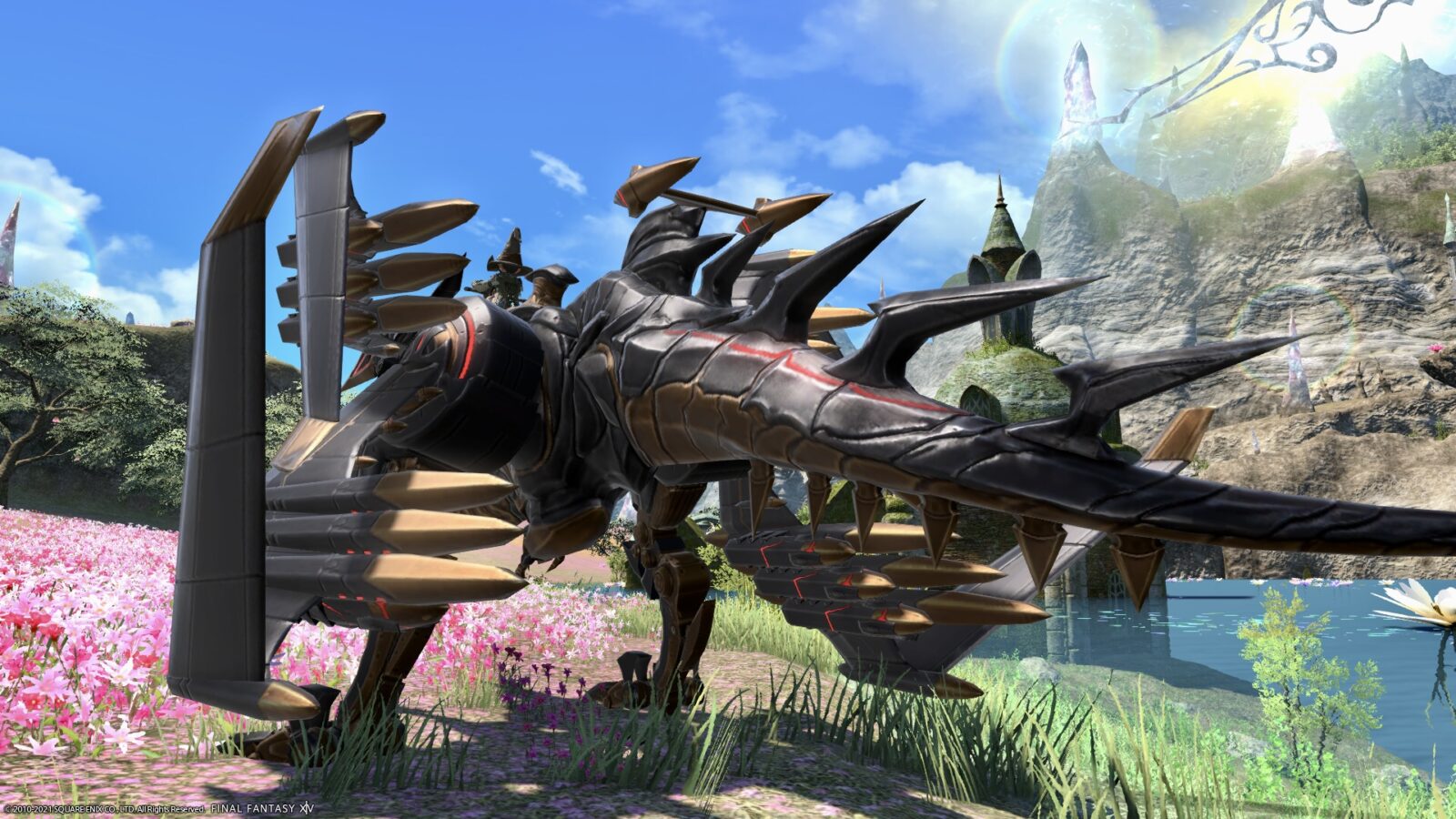 Seen from the front, it looks a little like a toy and is cute. lol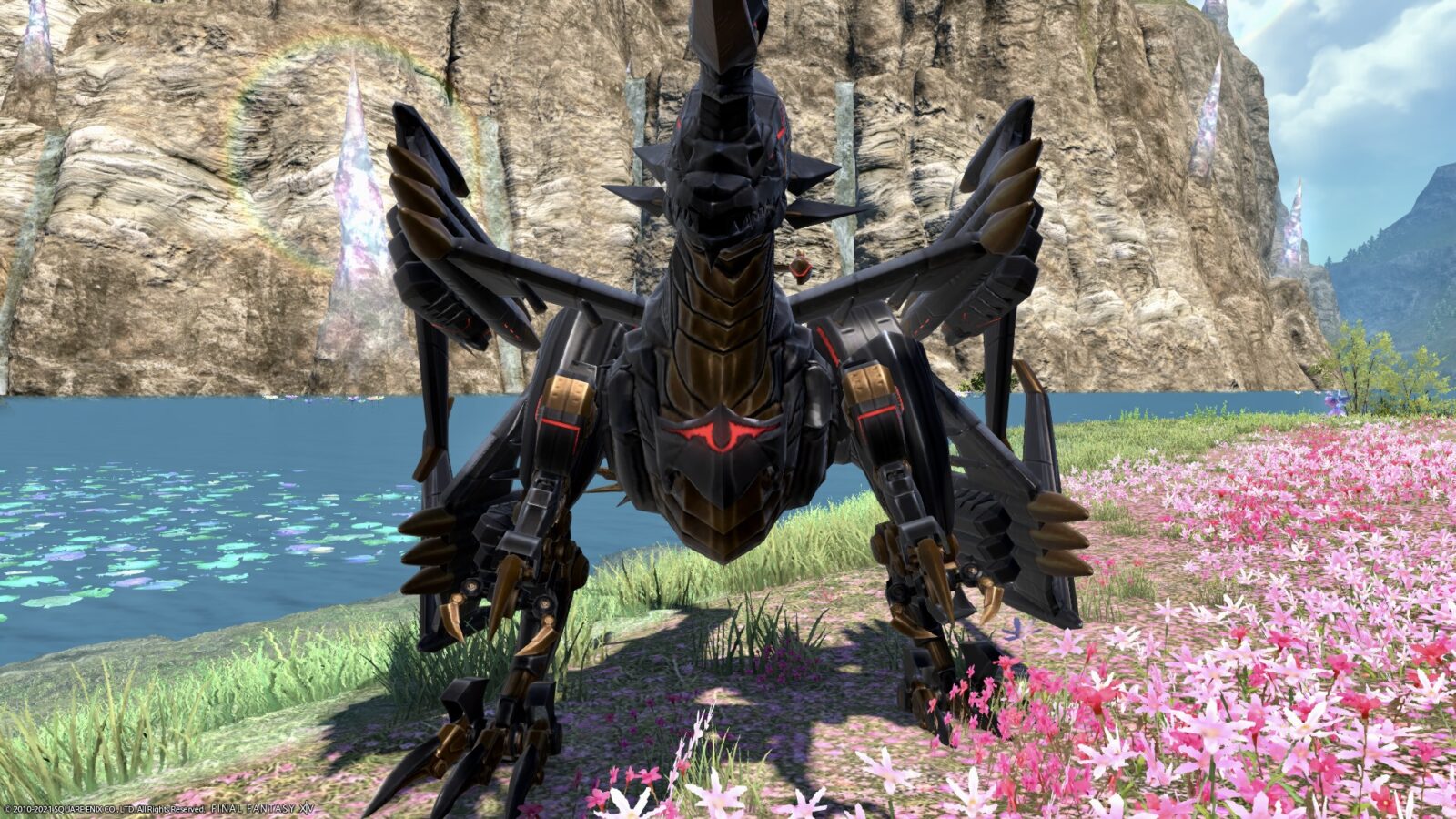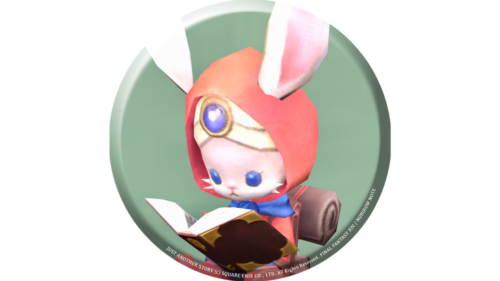 namingway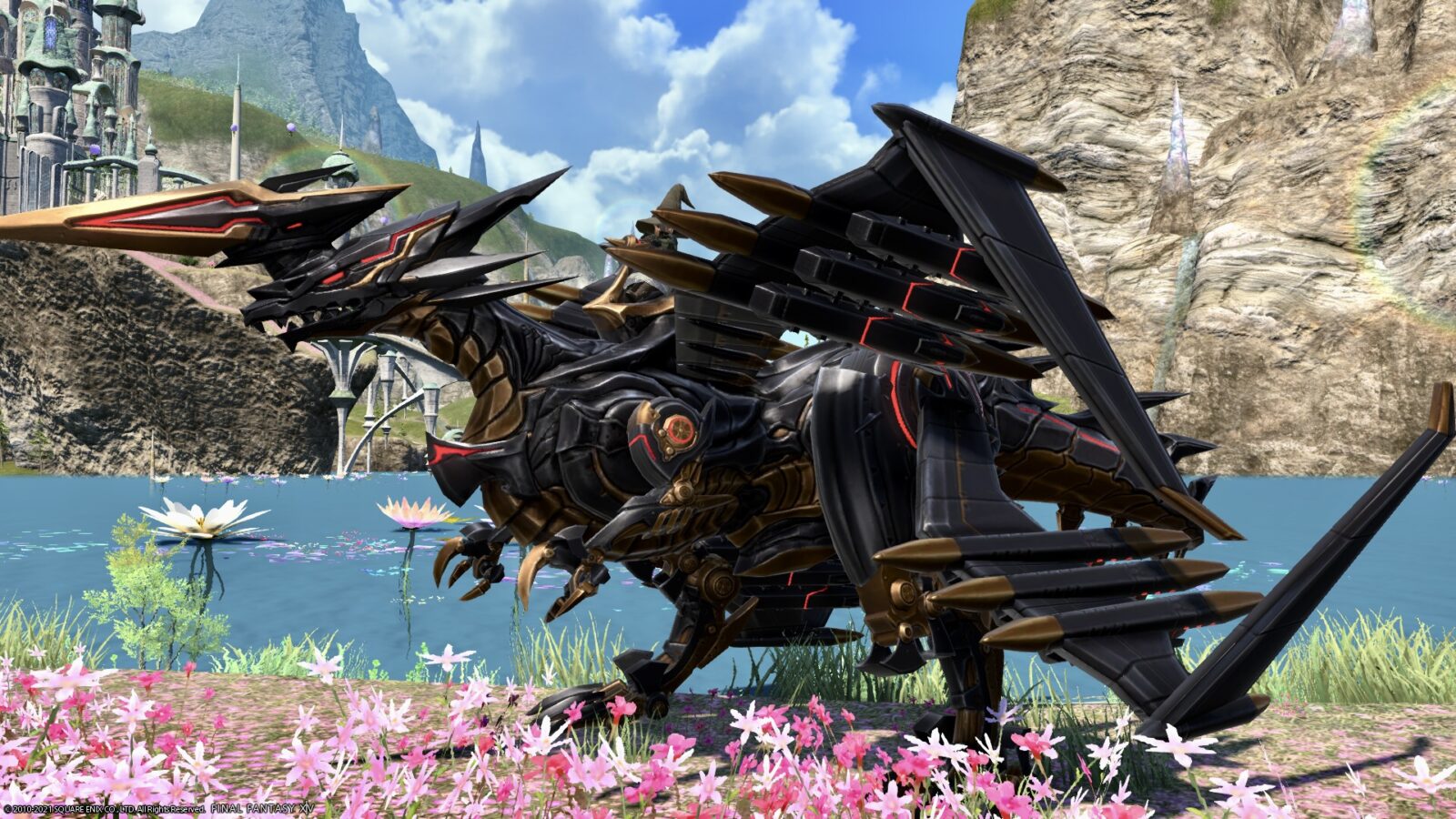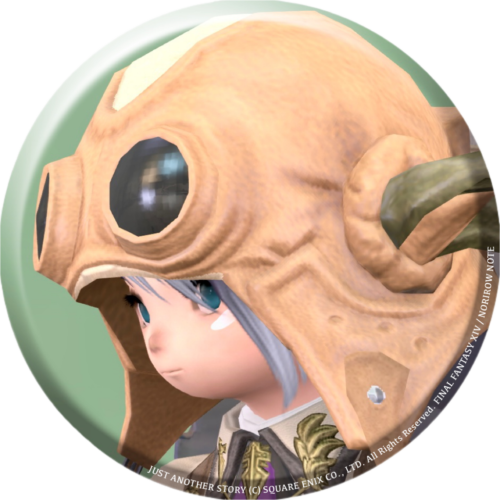 norirow
When it takes off, its wings open and become even larger.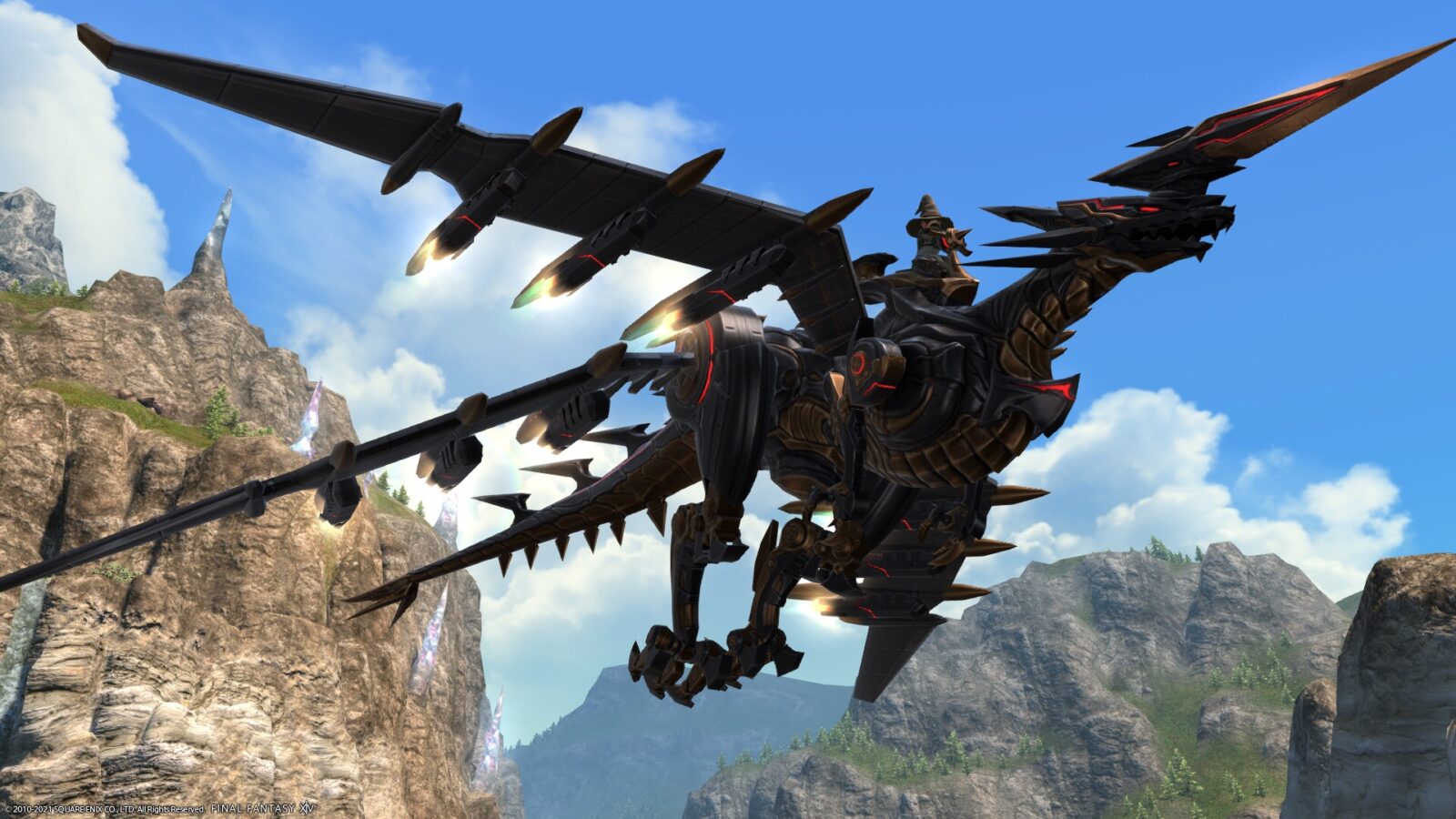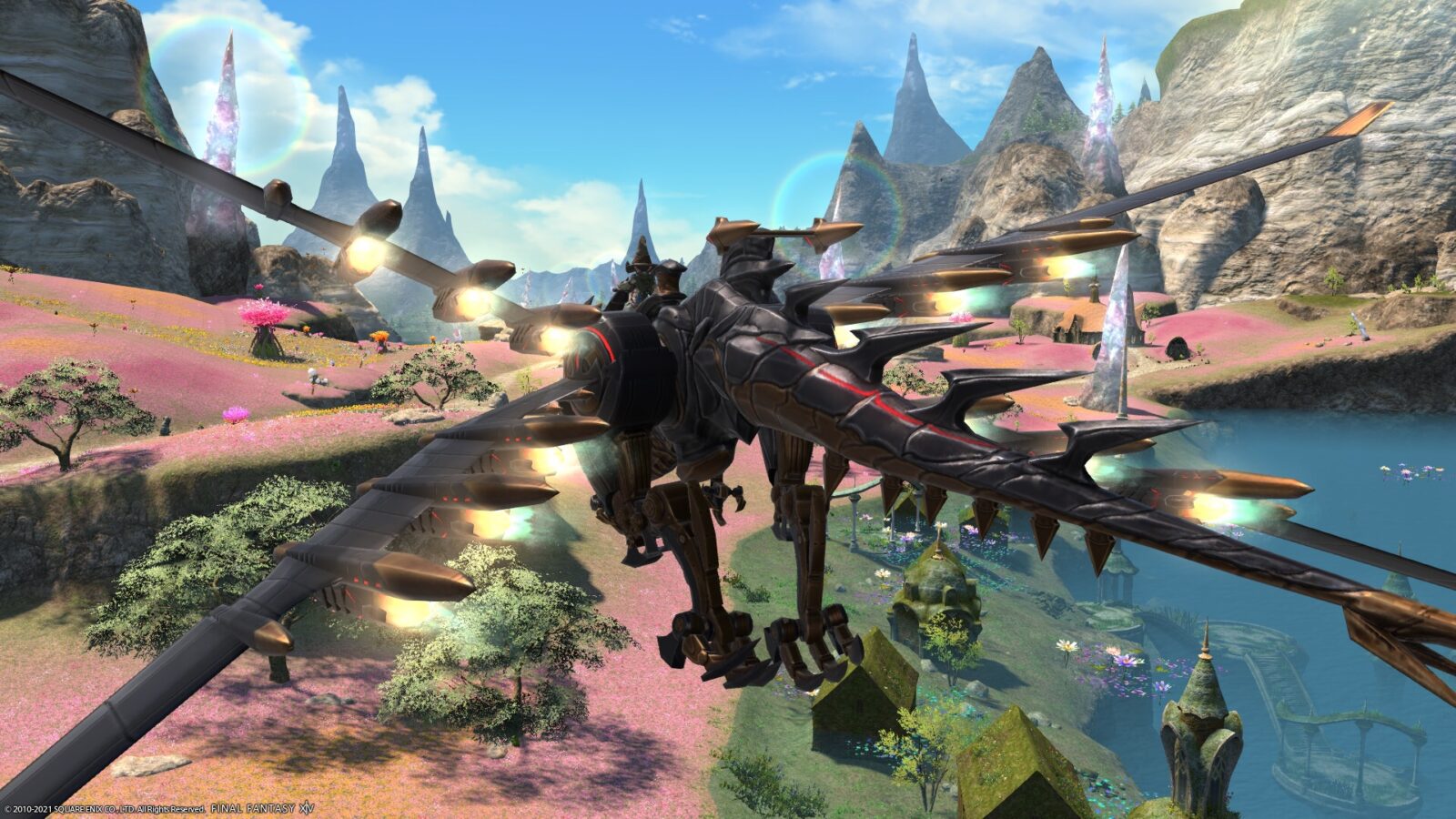 The legs are folded to reduce air resistance.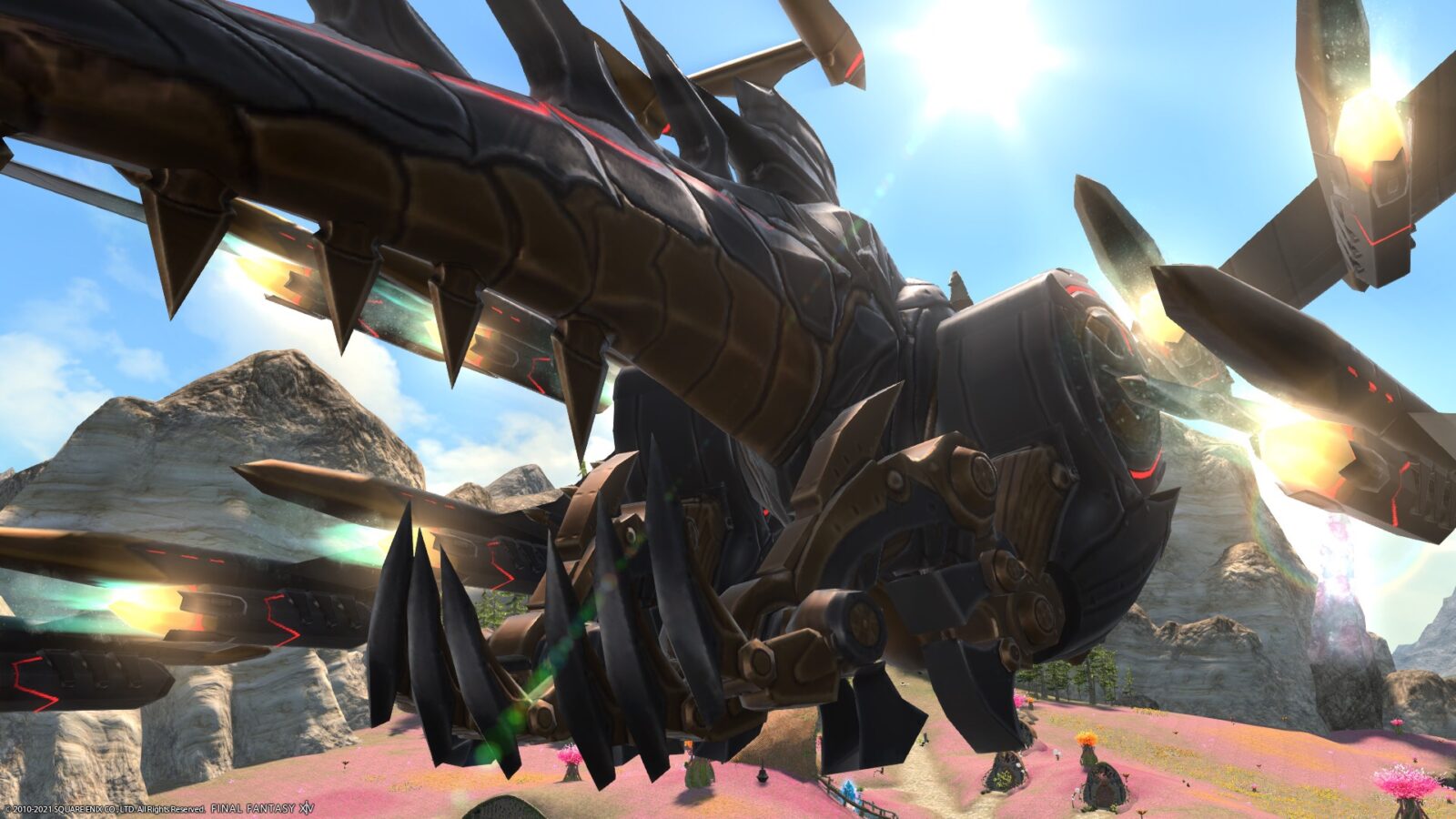 I hold the control stick firmly so that I won't fall.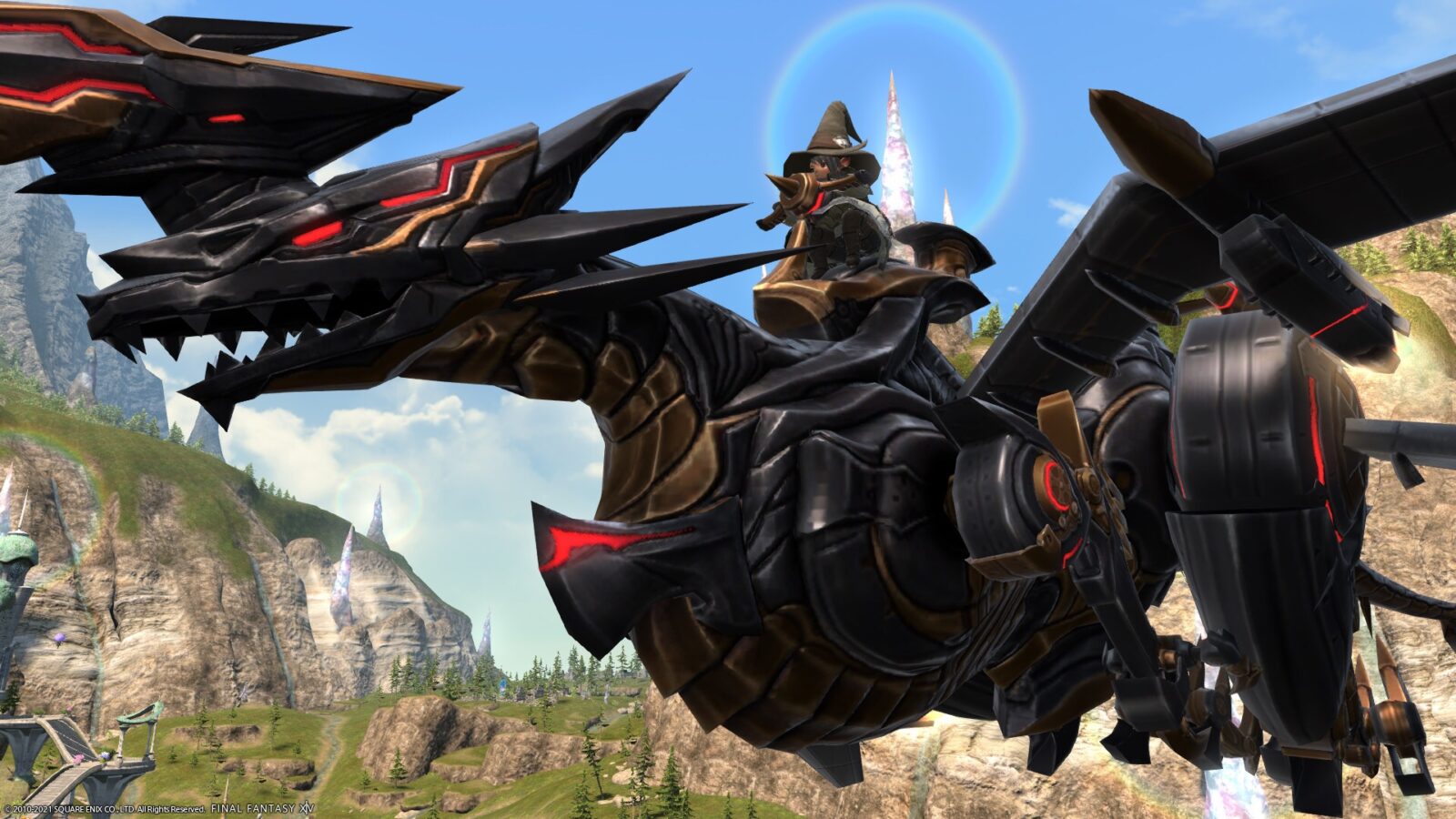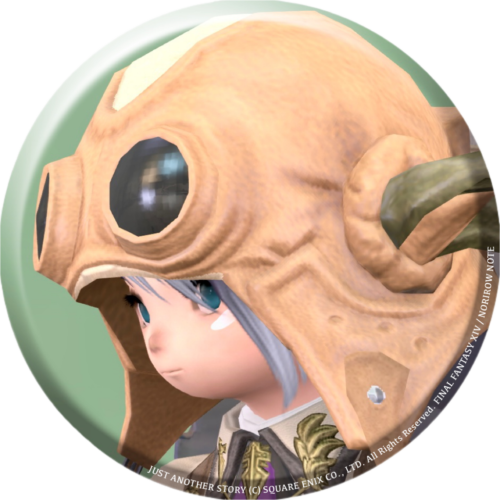 norirow
I'm a little scared and my legs are freezing 💦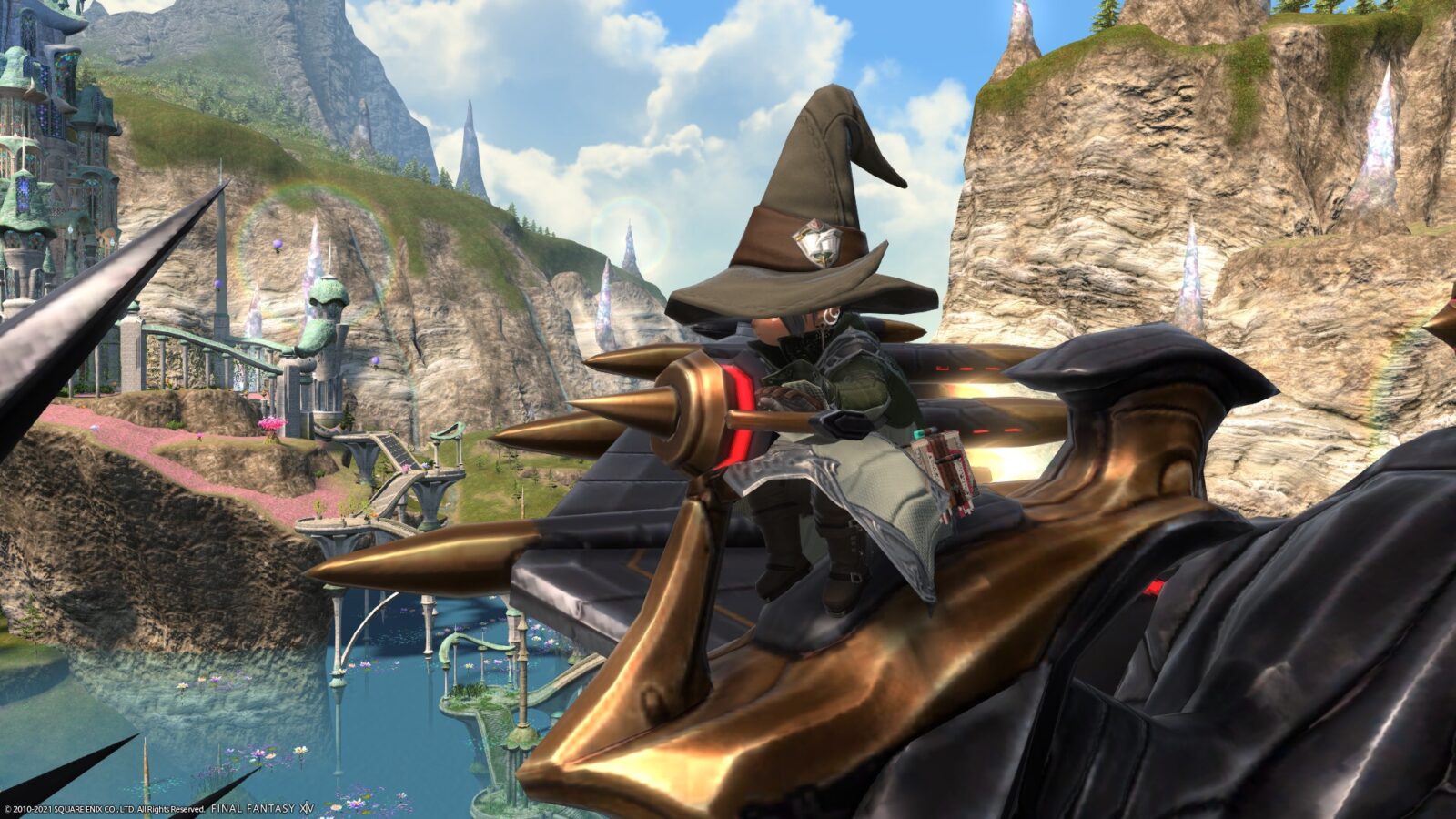 If you don't tie it properly, it will fall?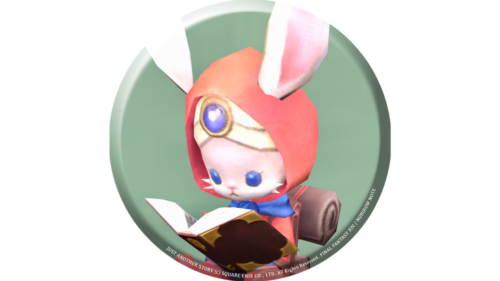 namingway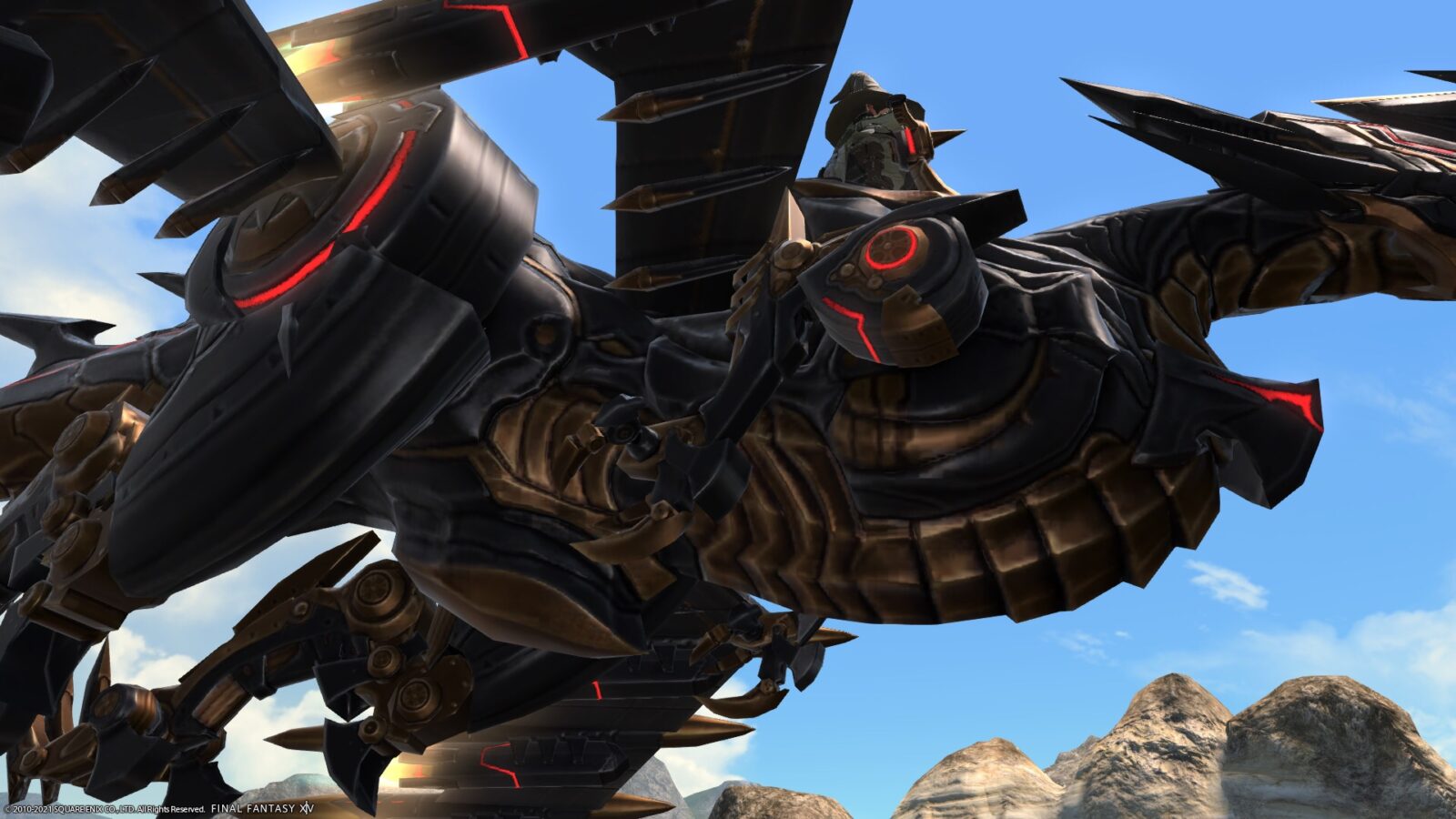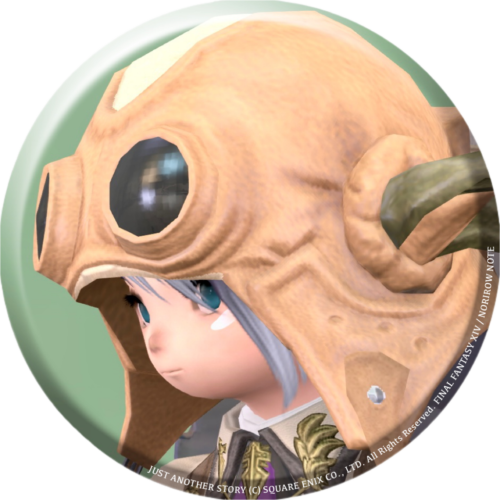 norirow
Oh, I think it's a magnet of the Arag civilization and it's sticking like a magnet 💦
Armed literally to the wings, this mechanical dragon is believed to have been created by the Allagan Empire to combat the creatures whose form it mimics. Magnificent and proud, it allows none upon its back save one whom it deems a true hero.

(From official commentary)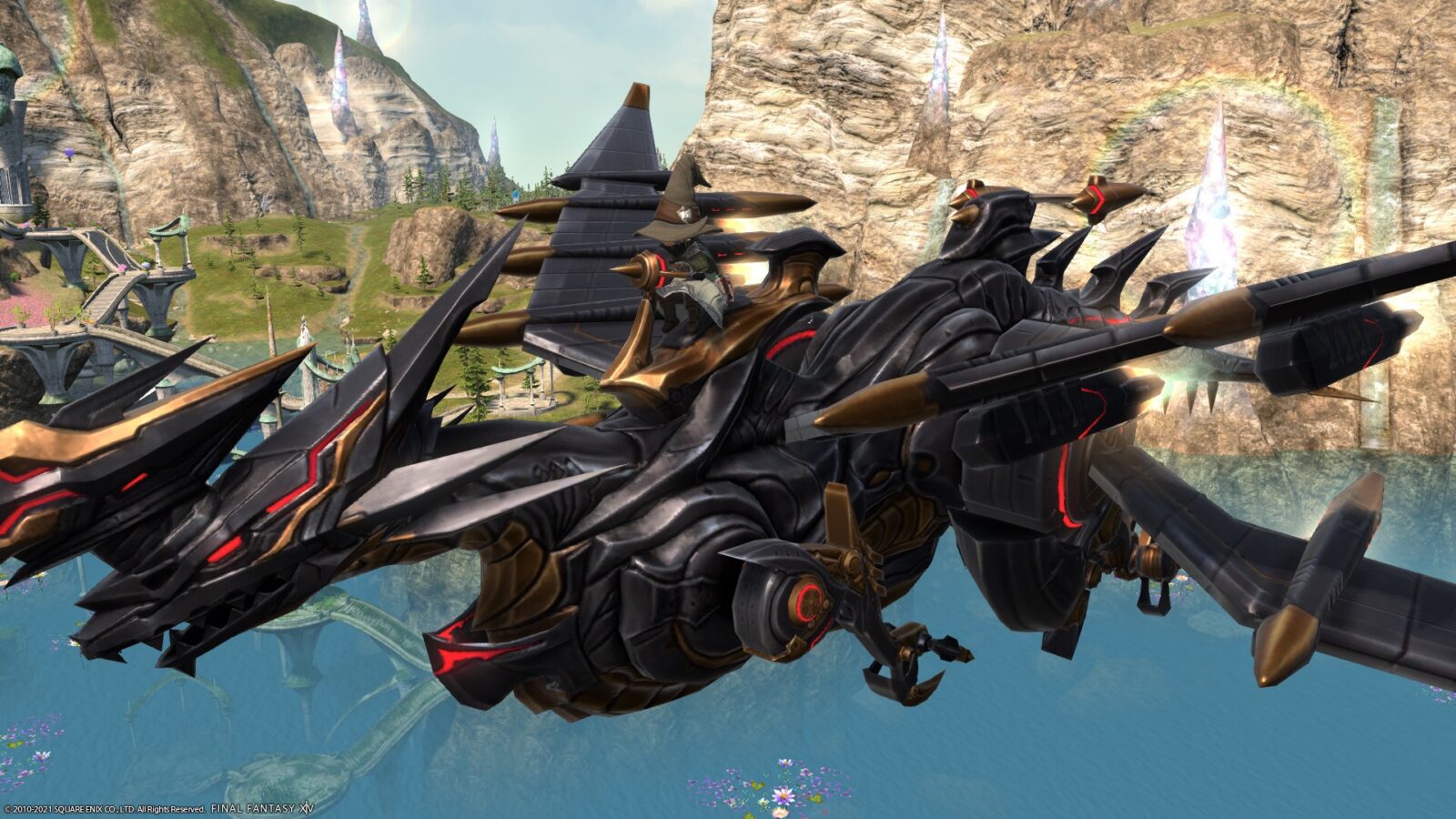 Seen from behind or from the side, it looks like a bomber.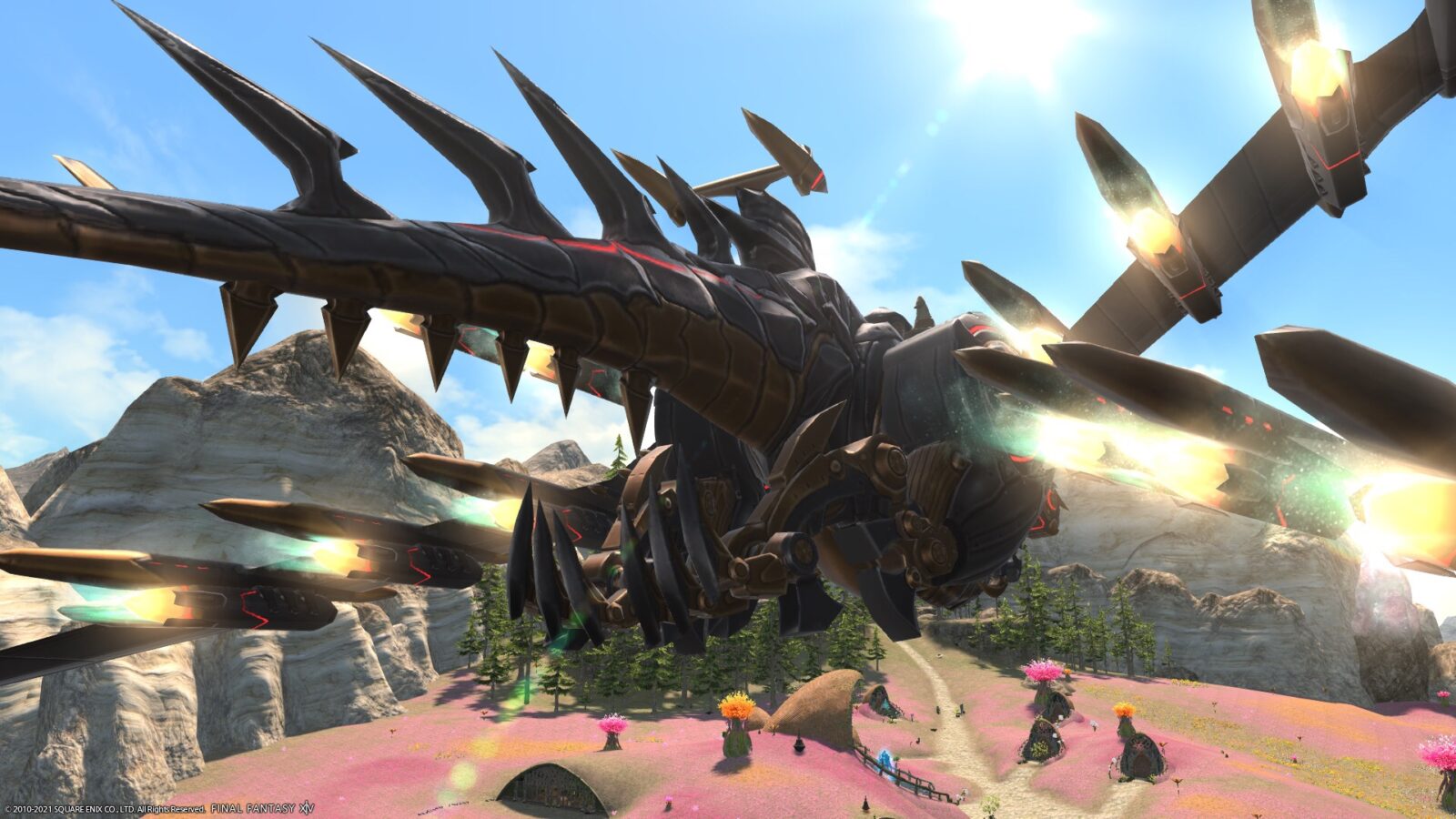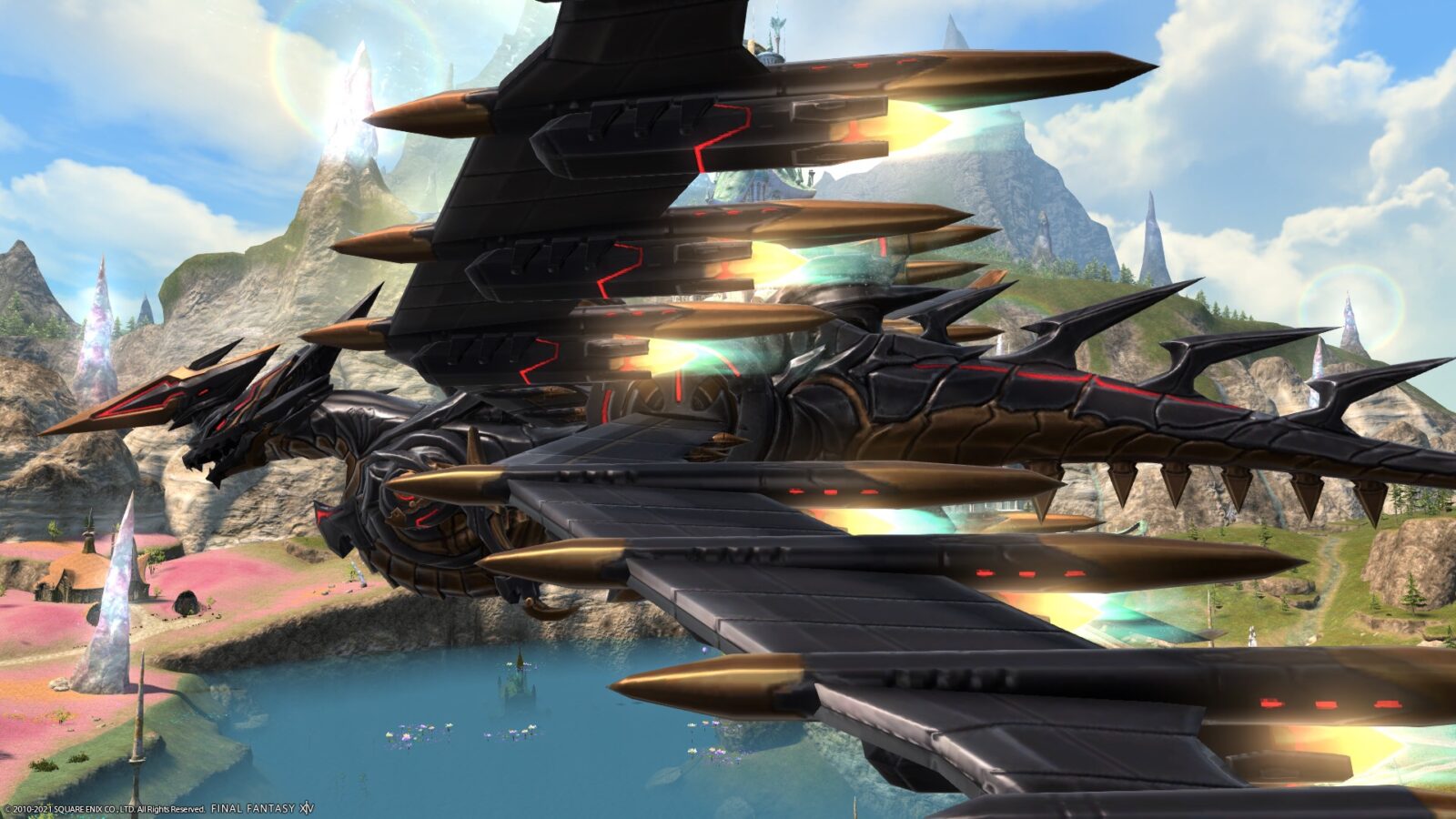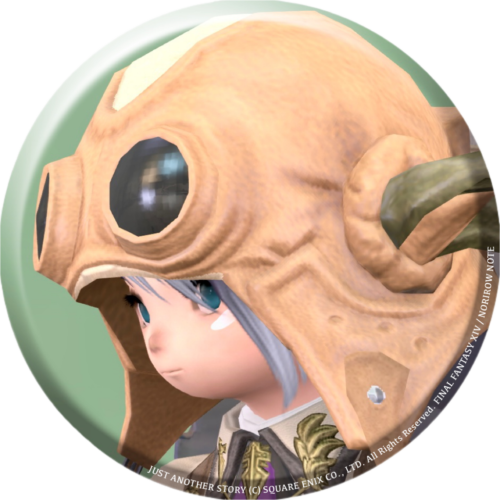 norirow
I never expected Robo to come!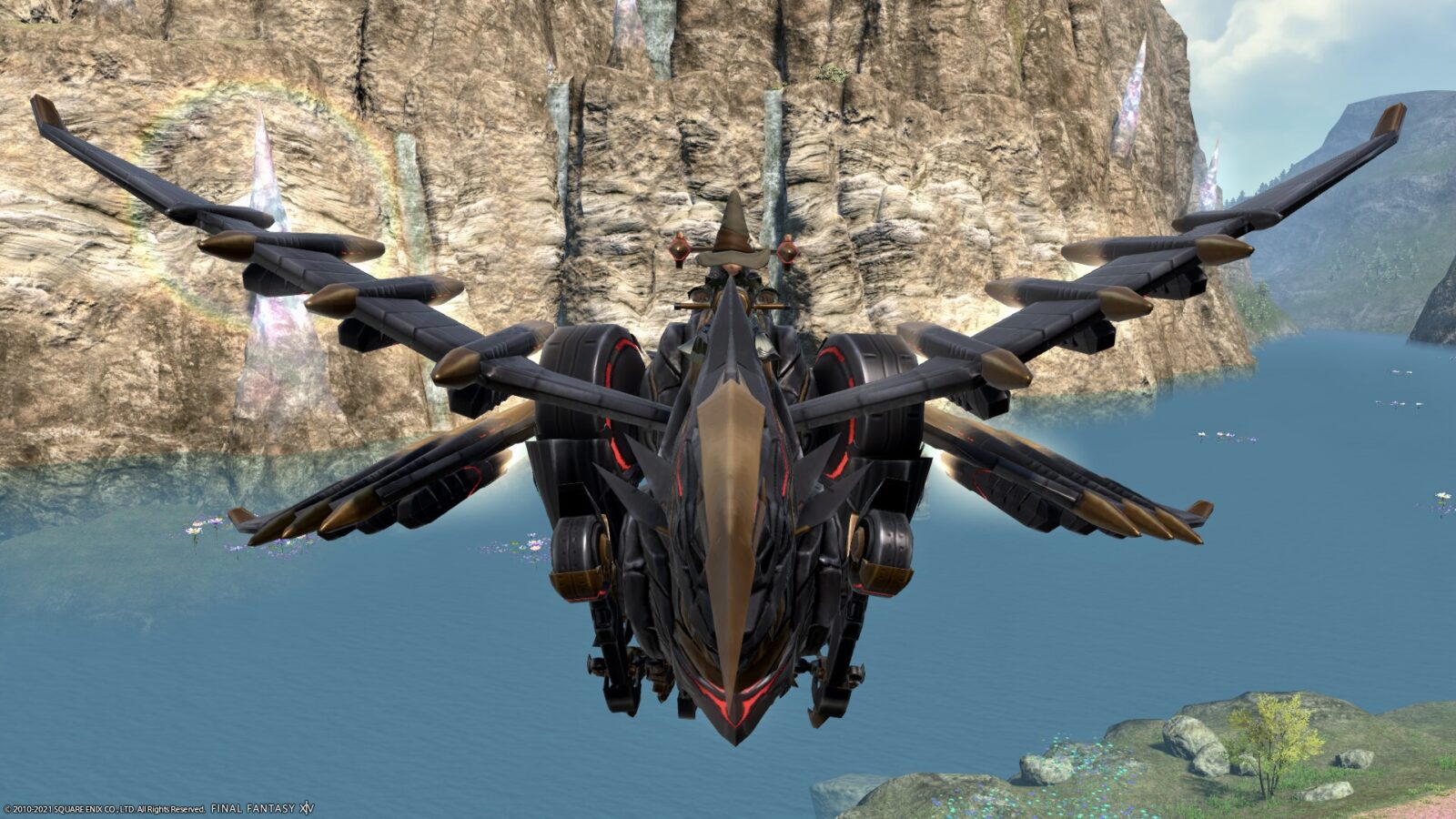 Until now, the complete mounts were all animals (some yo-kai).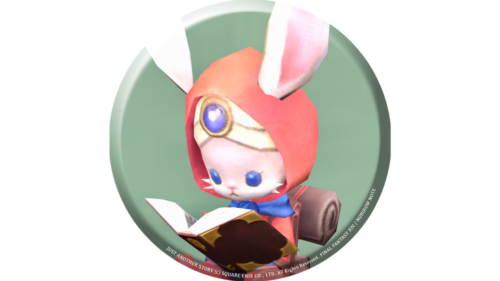 namingway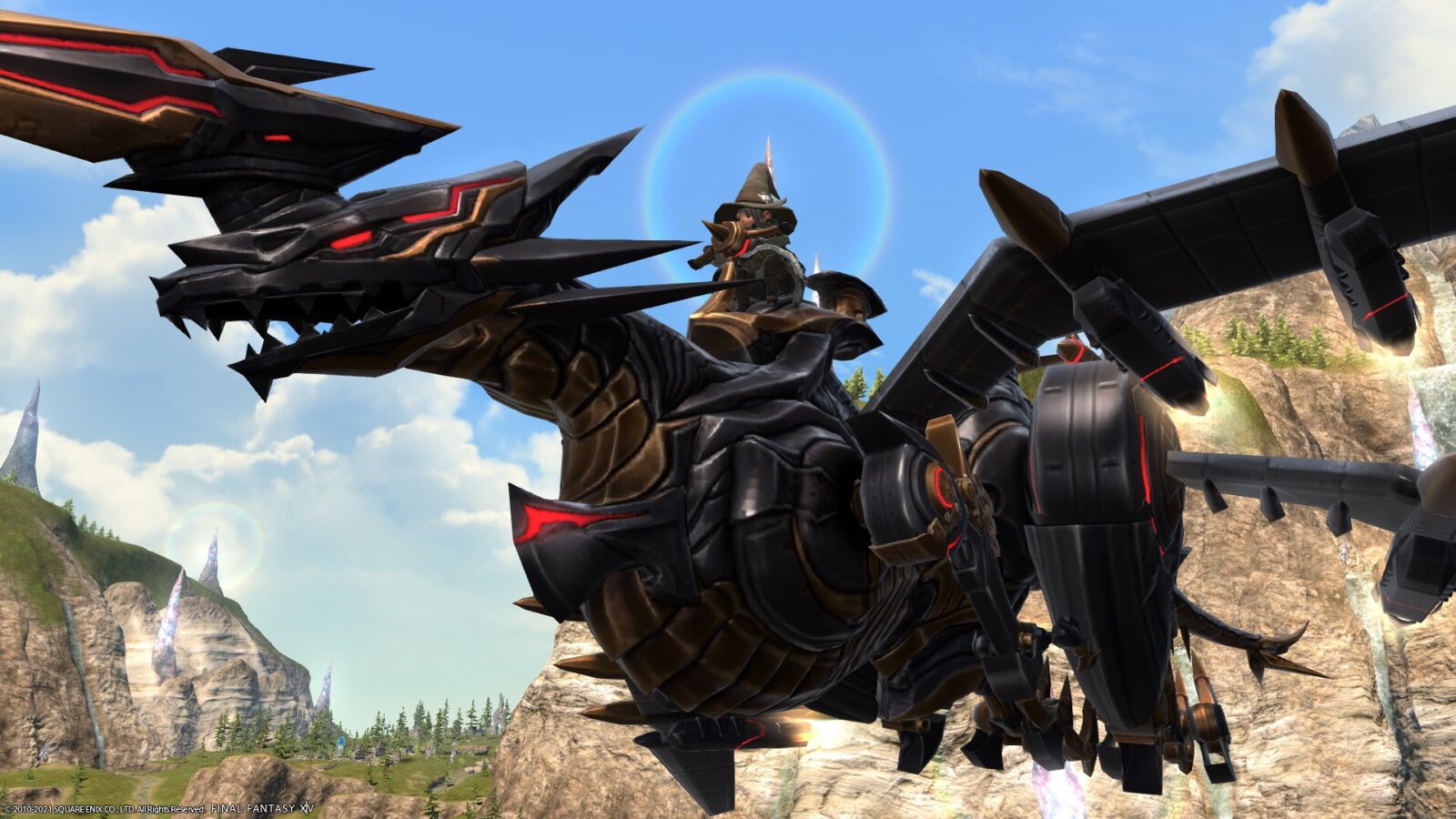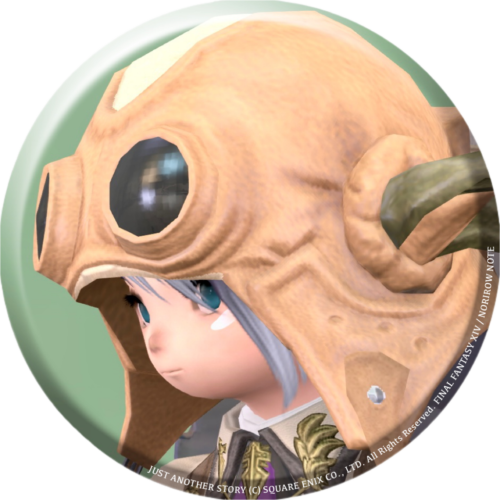 norirow
Yo-kai! ?? 💦 By the way, Shadowbringers mounts were often robot-like, and I was very happy personally!
I'm looking forward to seeing what kind of mounts will appear at ENDWALKER!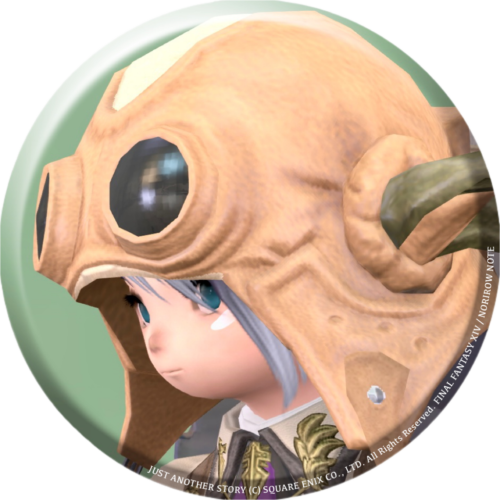 norirow
I don't want to do the last 311 laps anymore 💦
So, it was a record of Shadowbringers' Extreme content complete mount "Landerwaffe".
▼ Check out the video to see how the wings open and the BGM!
Complete mount so far
Shadowbringers Extreme Dragons