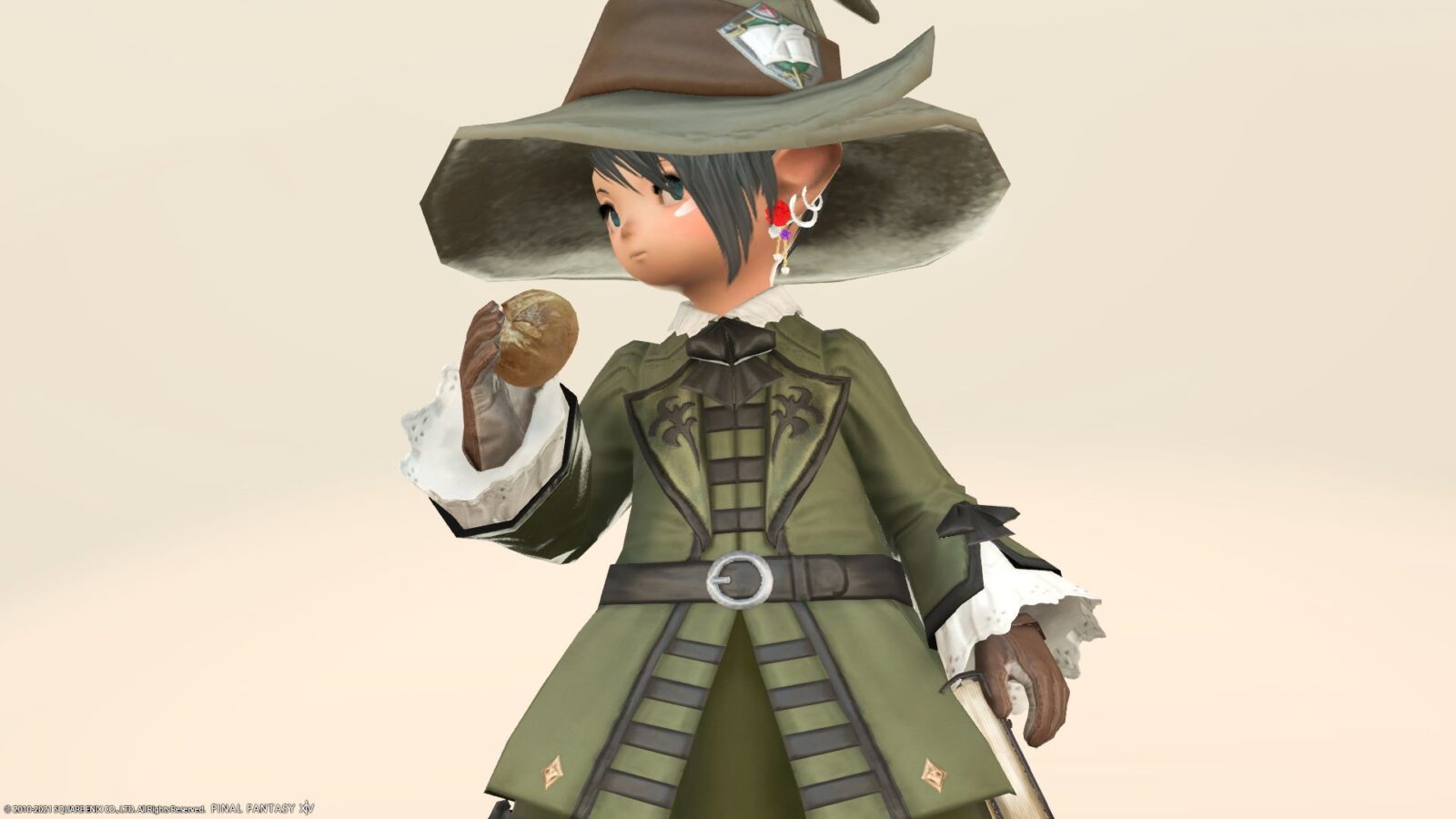 This is the "High House Bustle" whose specifications have been changed for unisex.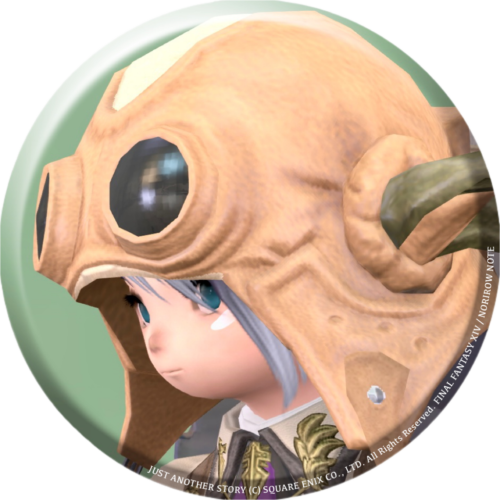 norirow
I've always wanted to wear this outfit for boys.
I tried it on.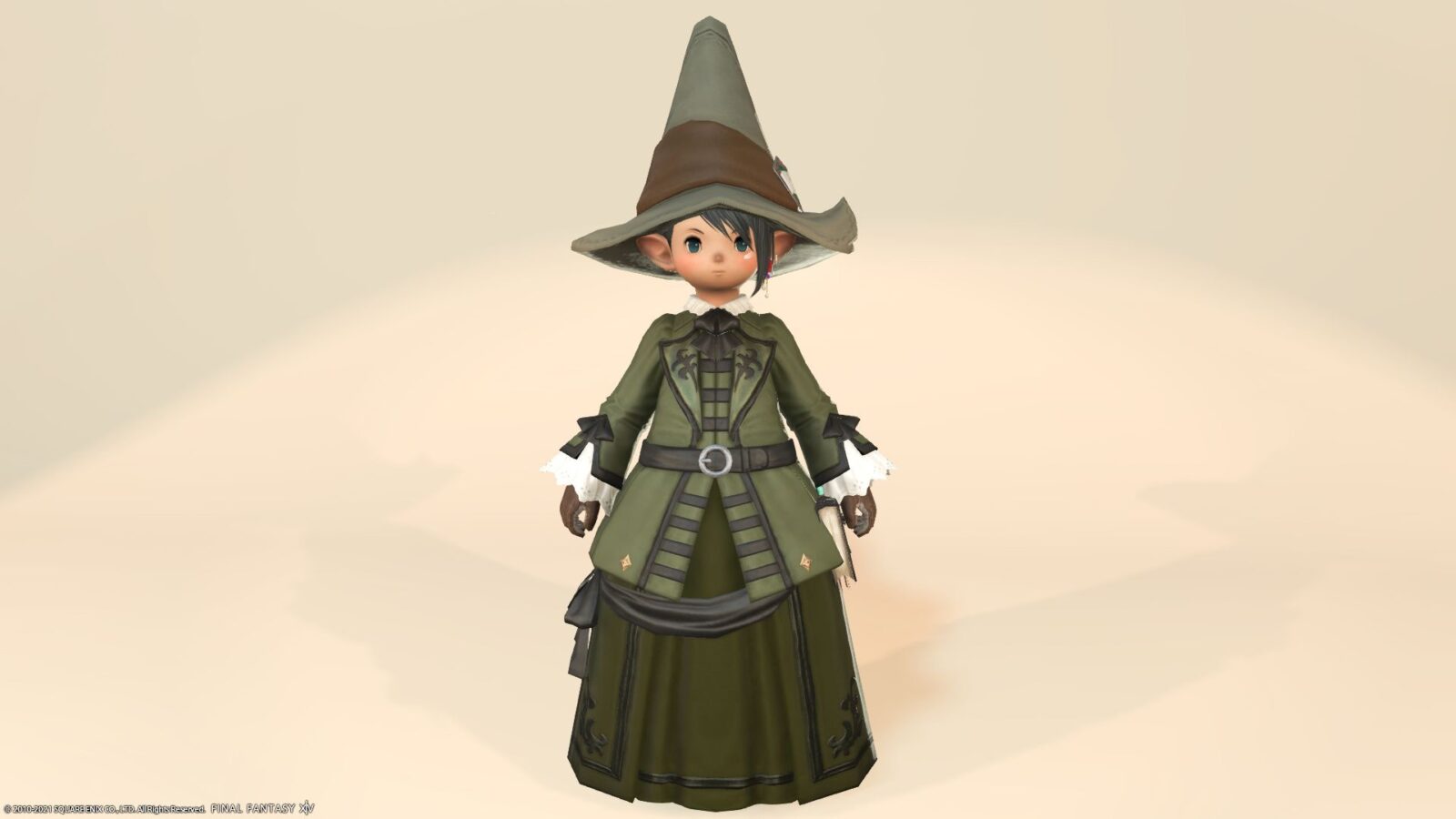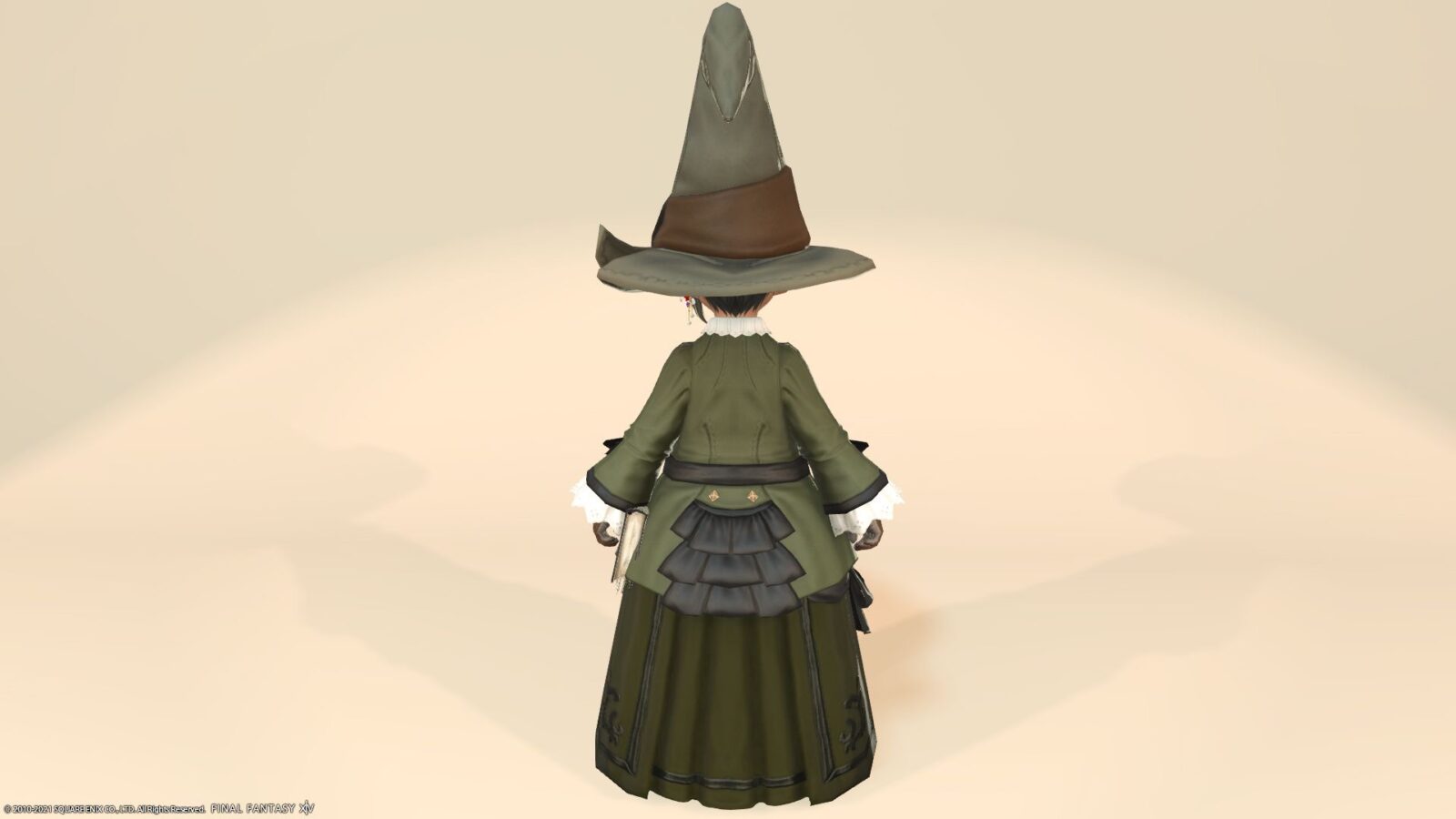 I was wondering if it would be more girlish, but it might be surprising.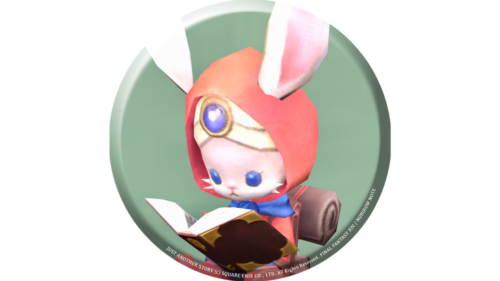 namingway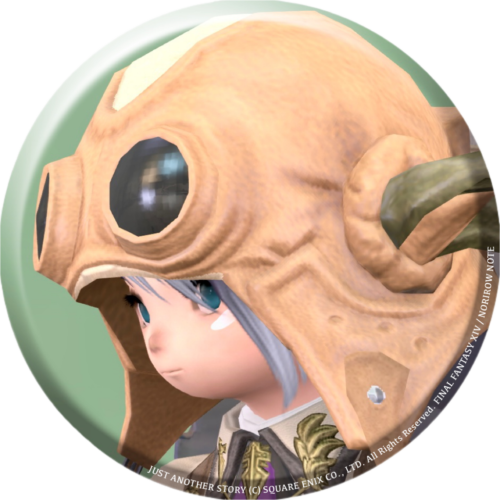 norirow
I thought this was cute even if it was worn by a boy.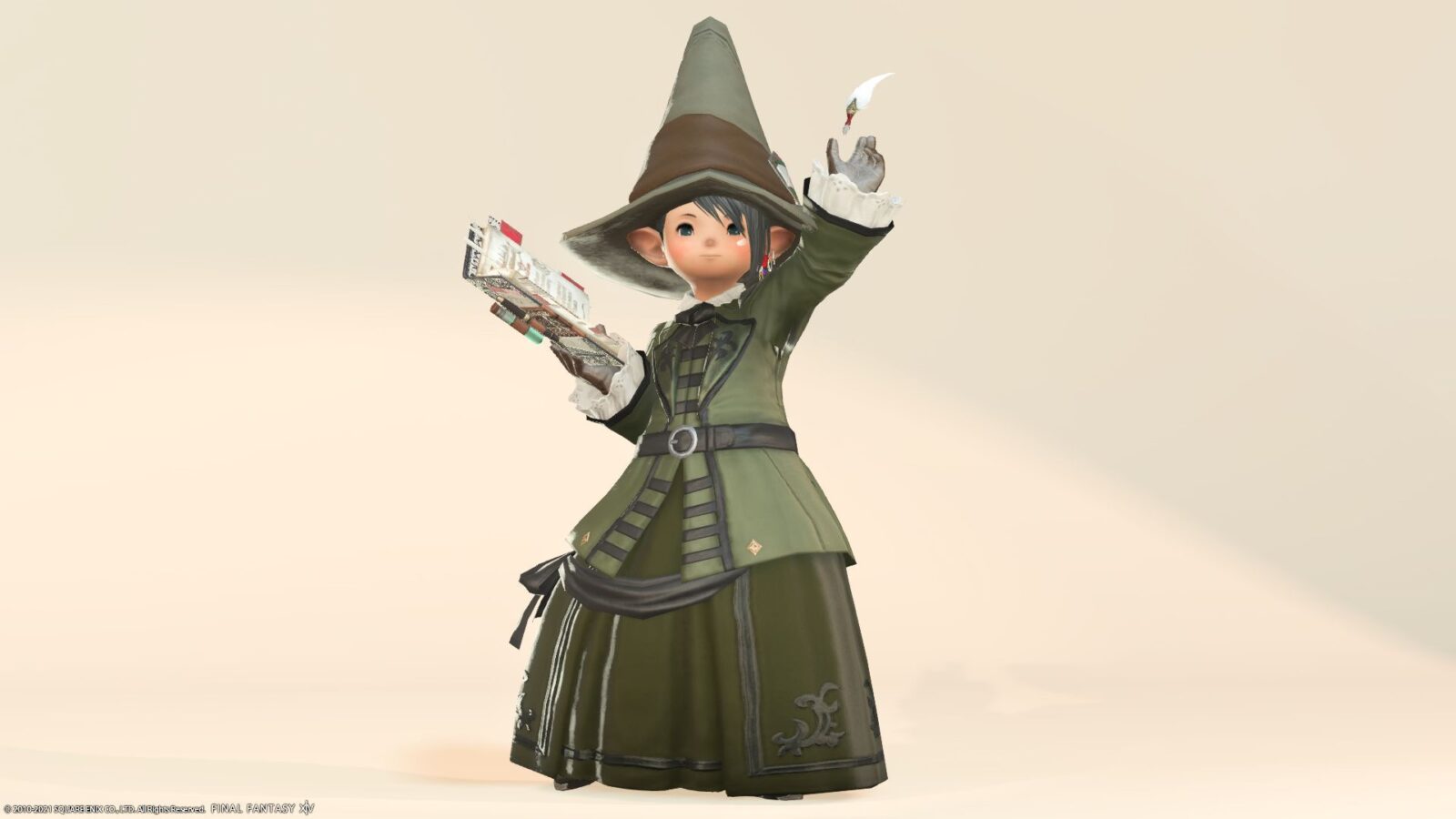 Coordination this time
The torso equipment "High House Bustle" is a crafter production equipment, so you can purchase it on the market board!
For the head equipment, I matched the pointed hat for the healer of The Great Gubal Library.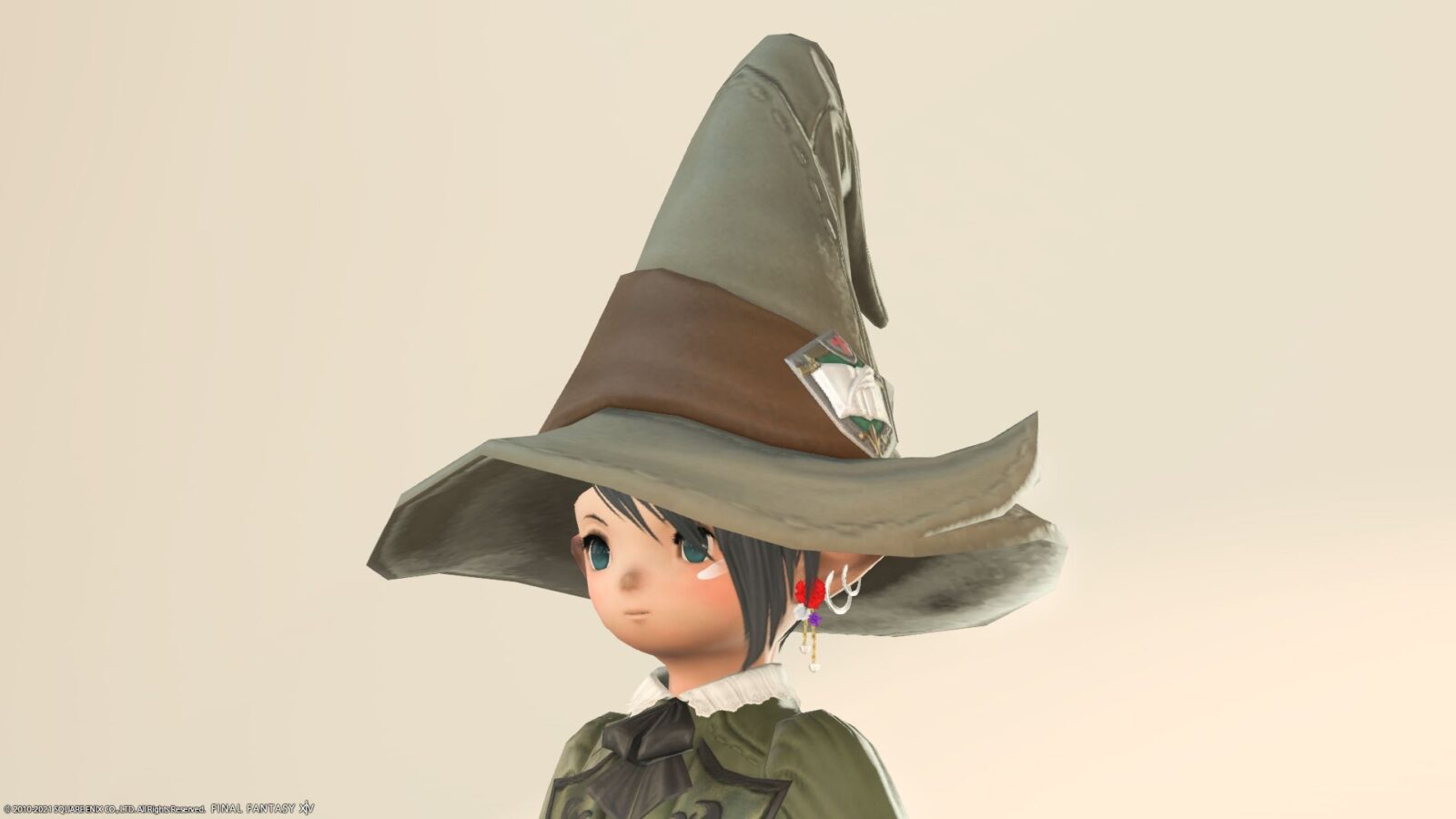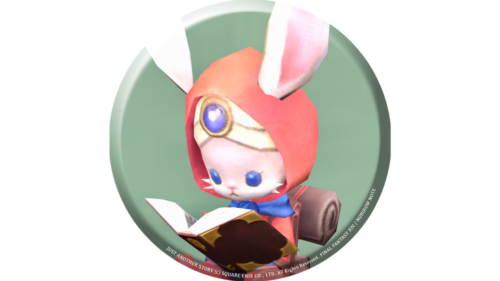 namingway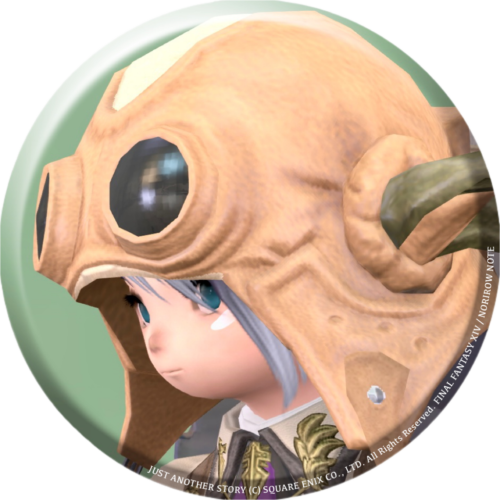 norirow
"High House Bustle" is dyed with marsh green to match the hat.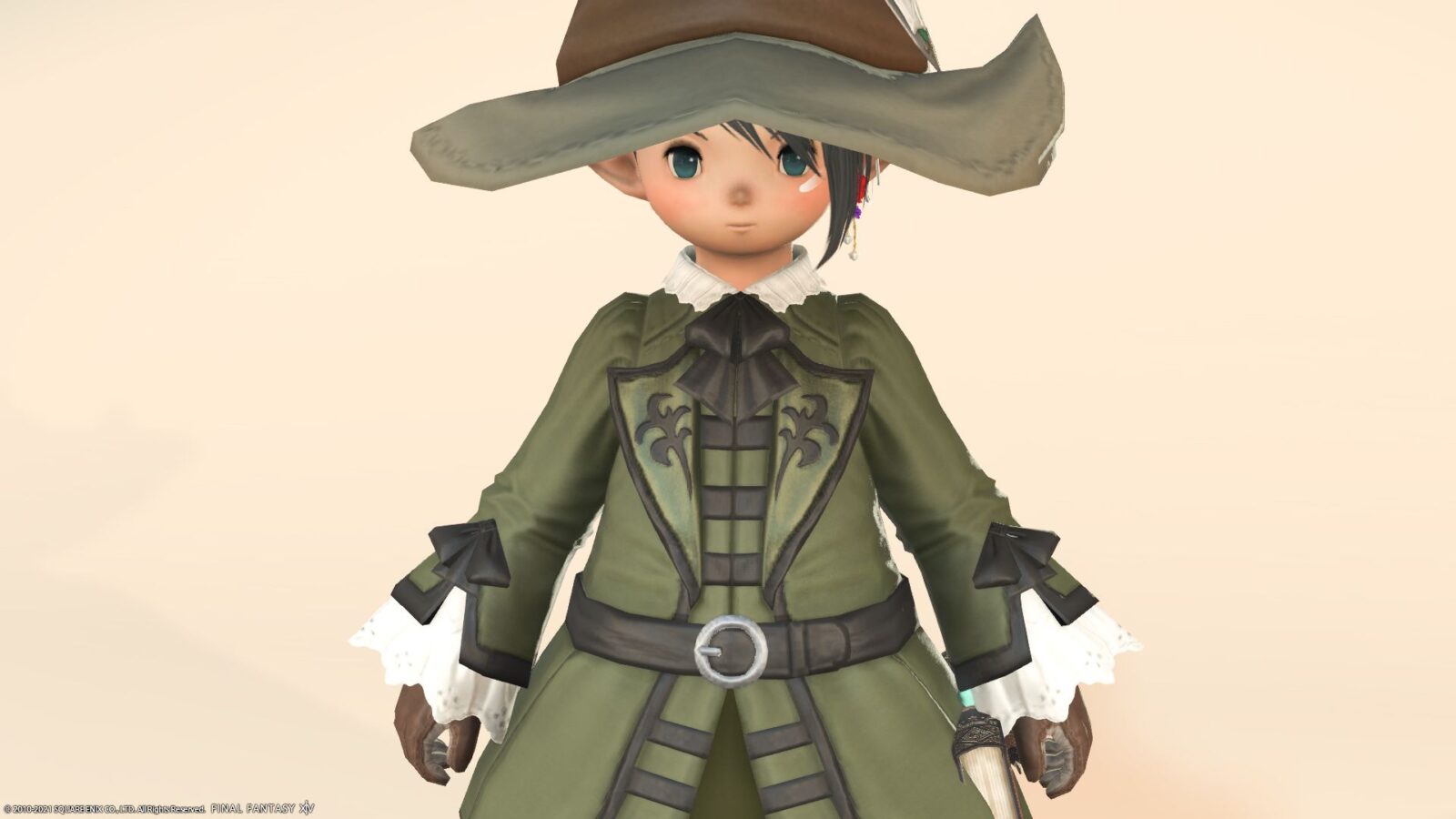 The fluttering collar and ribbon are very cute.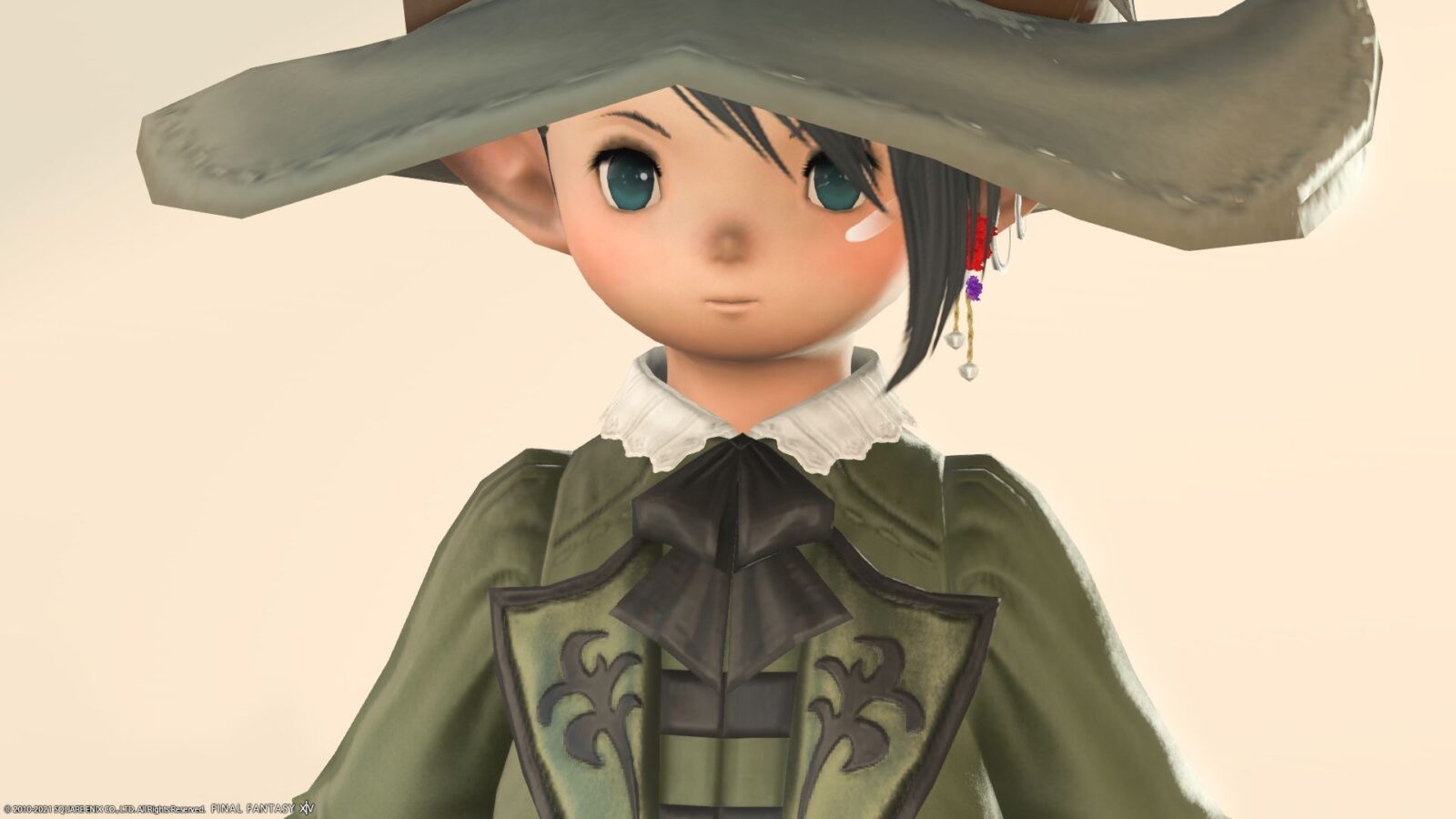 The braided sleeves are also a very cute point.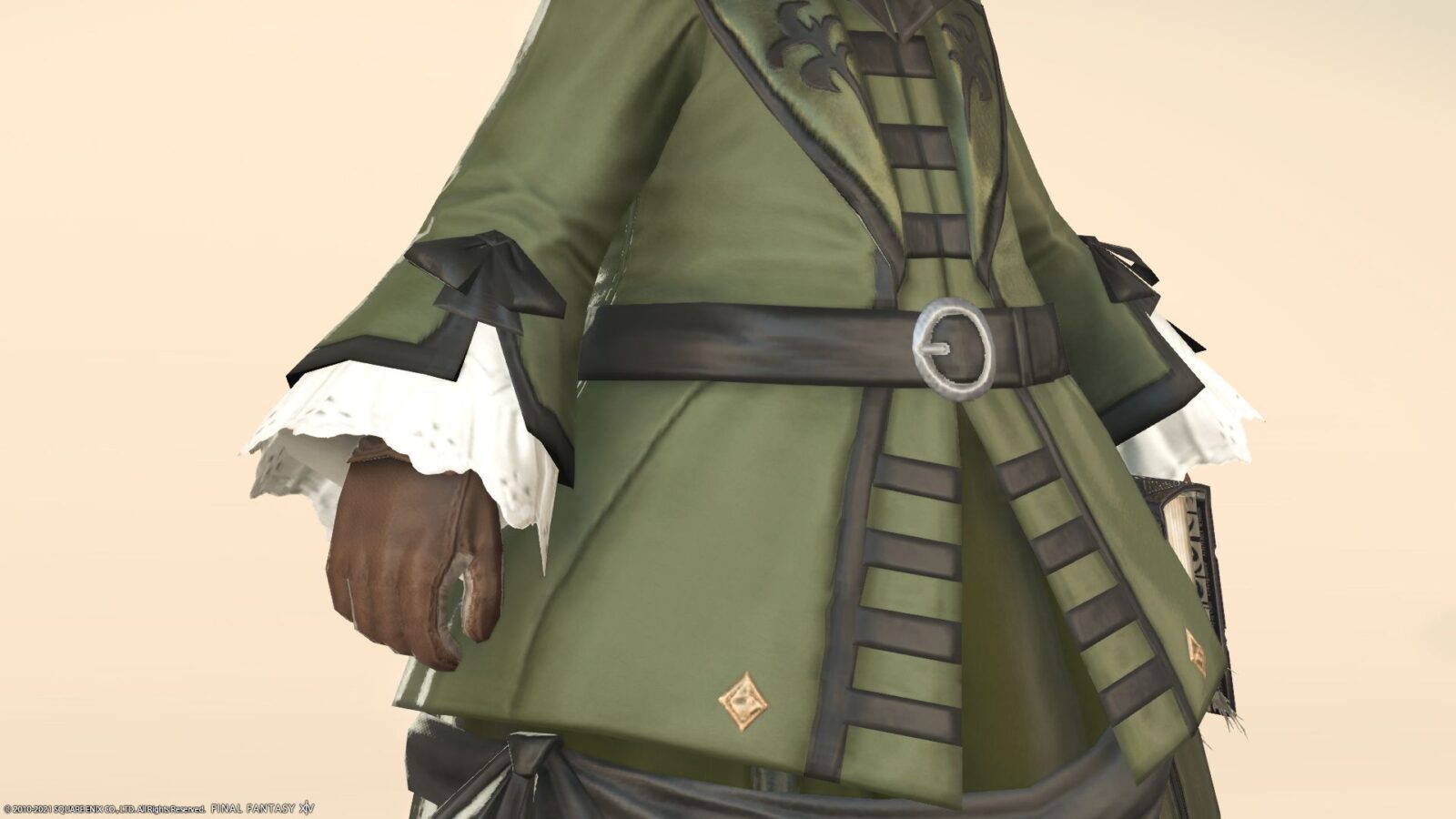 It 's nice that the sleeves and collar are not dyed and remain white.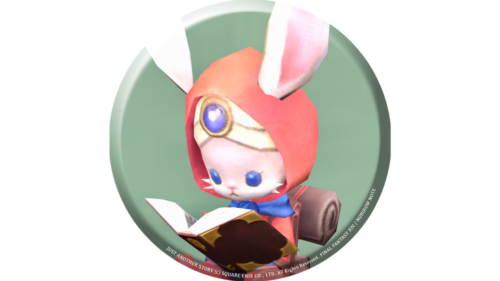 namingway
The torso equipment itself is a long skirt, and it extends to the ground.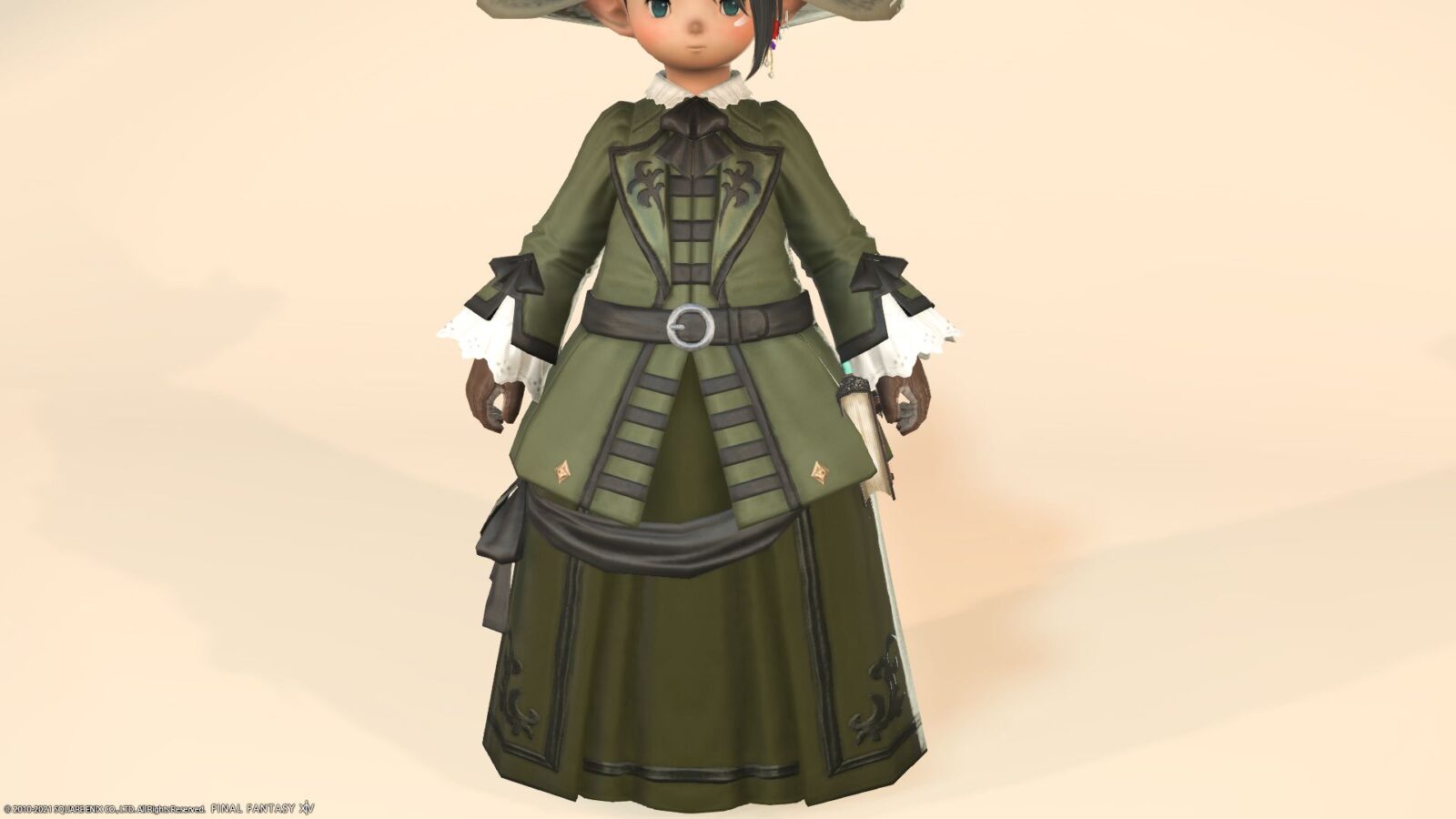 The waist-wrap scarf is also a fashionable point.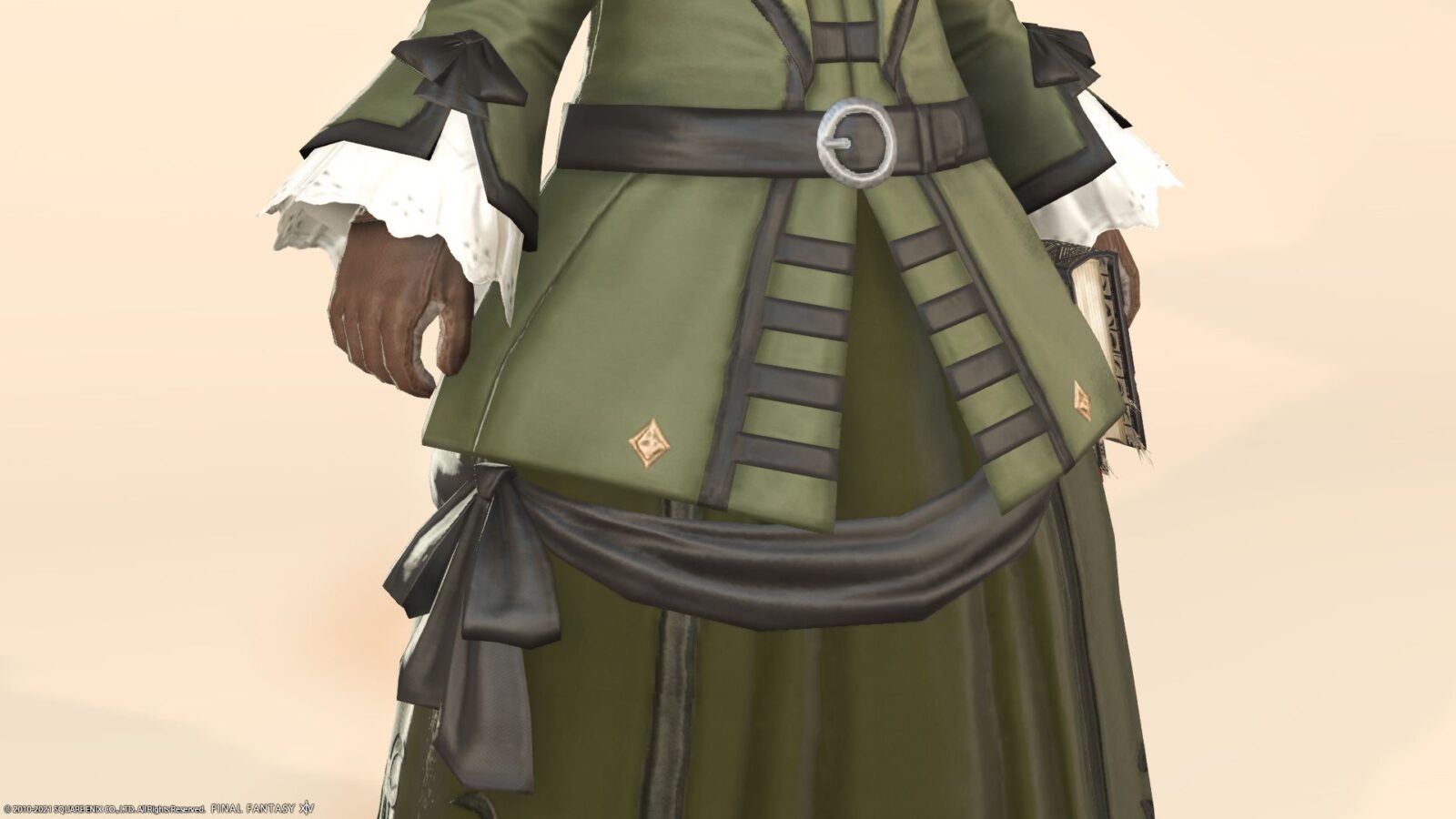 It is a very well-balanced dress with a volume on the back. The embroidery on the hem is also noble.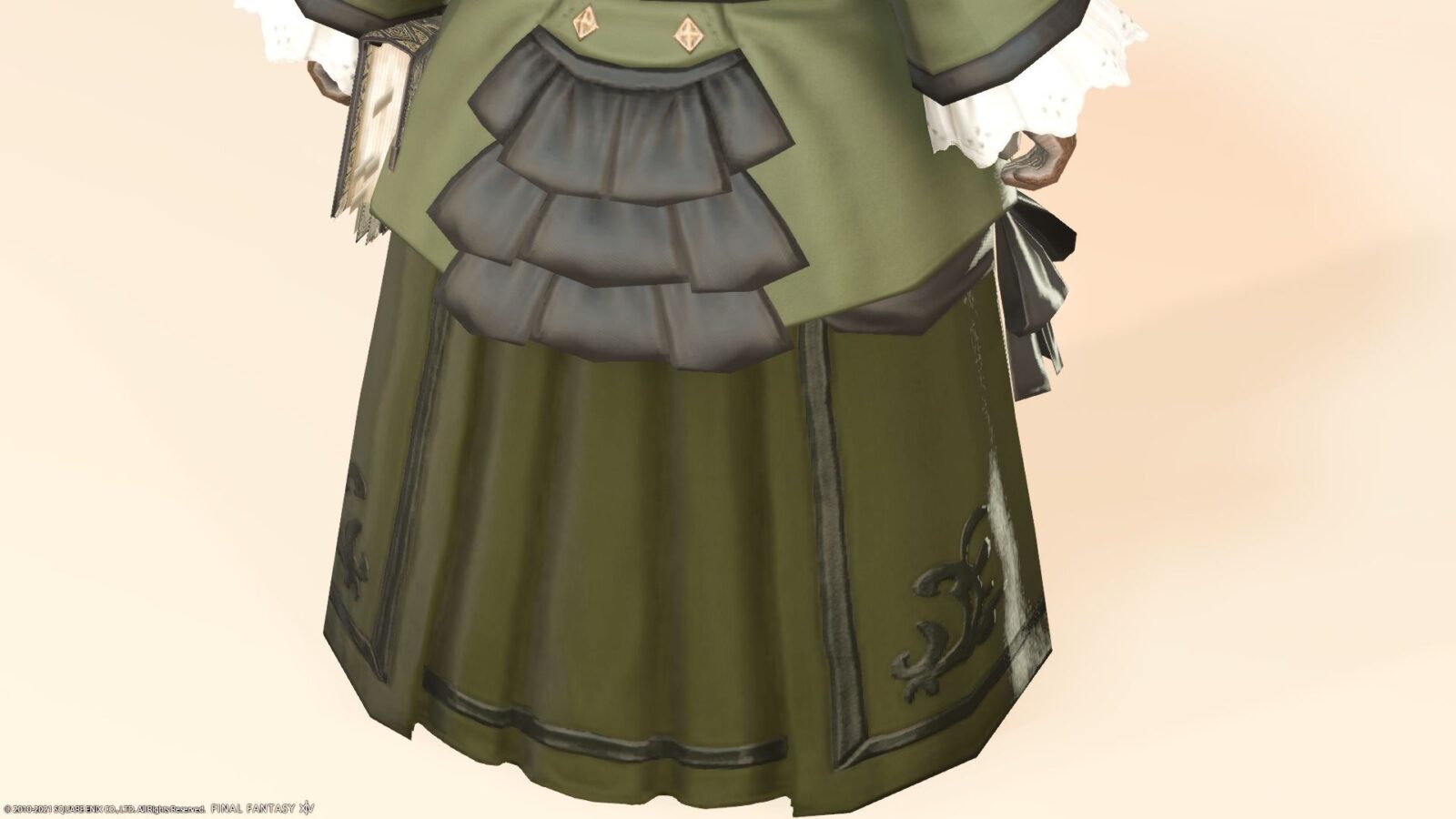 As for the weapon, I took the scholar's book "Law's Order Codex" and tried to give it a little intellectual feeling. lol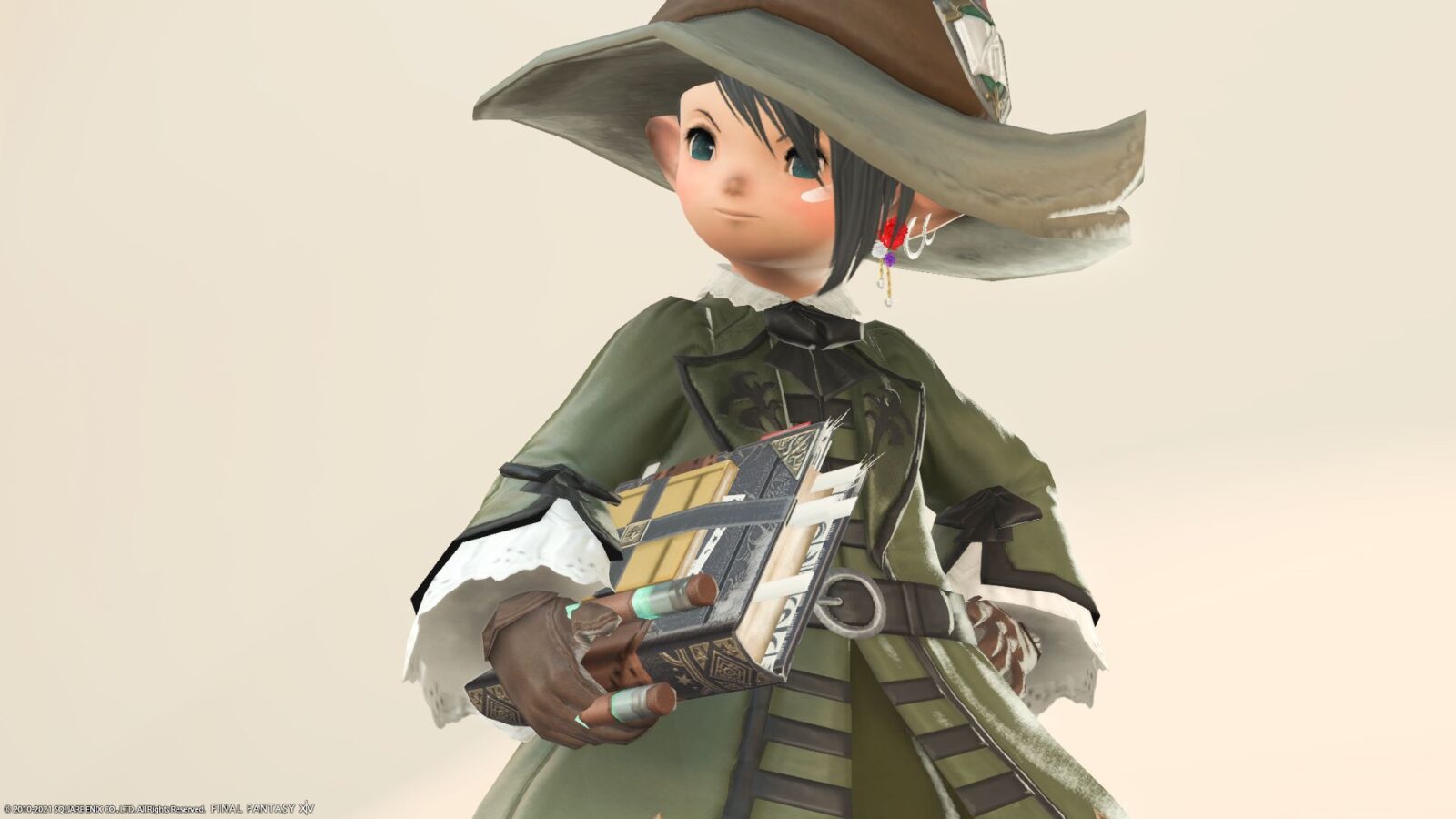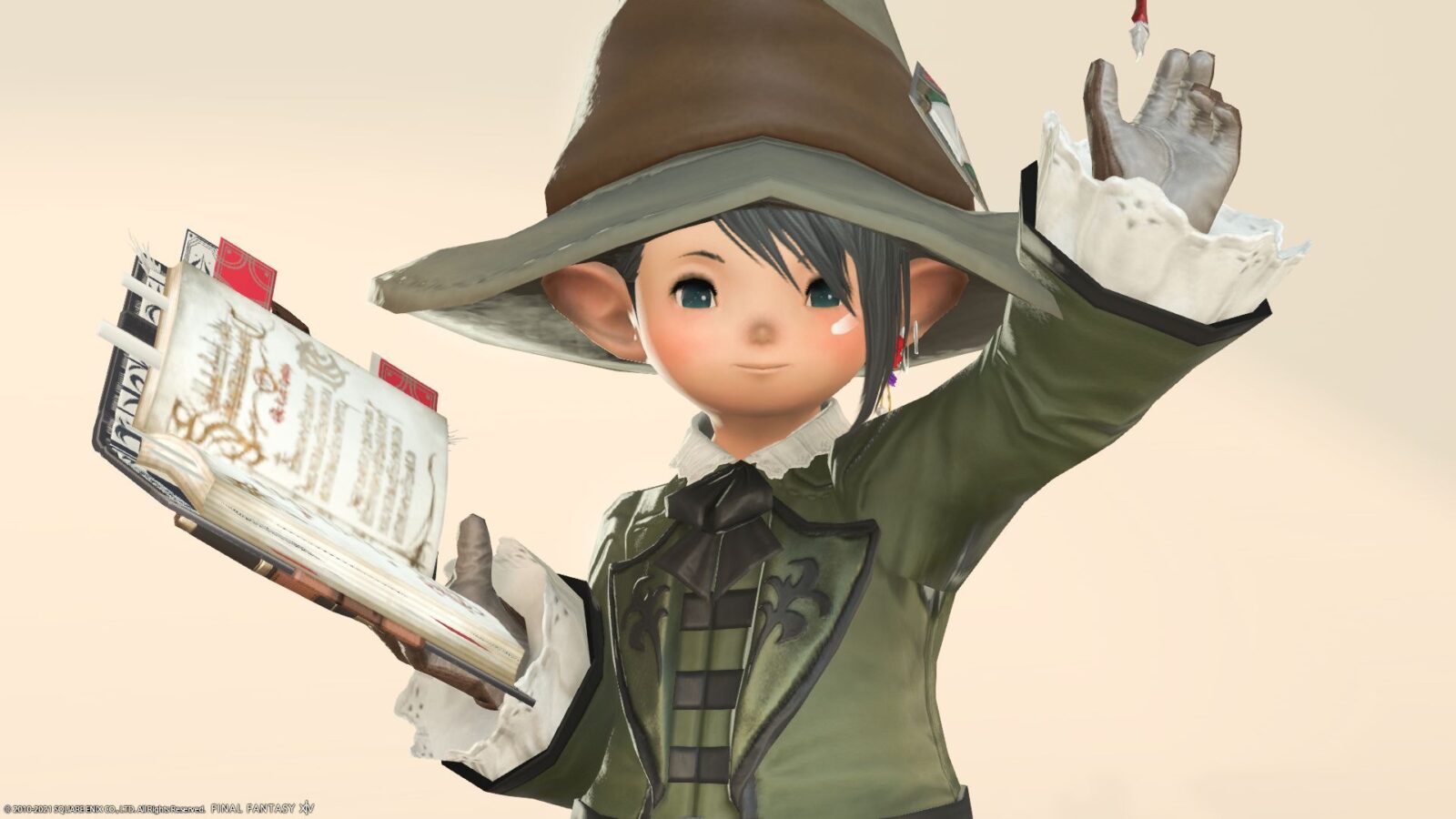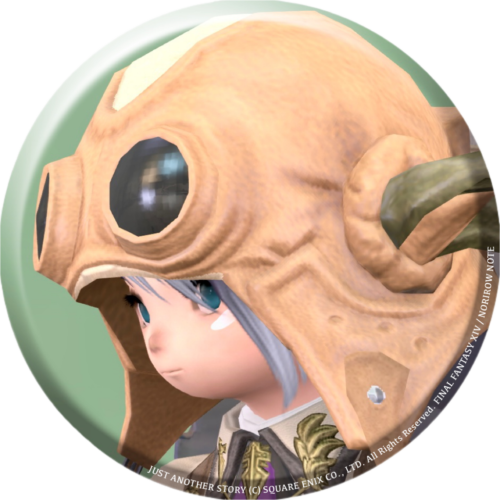 norirow
how is it? Isn't it pretty good? I love these kind of noble clothes.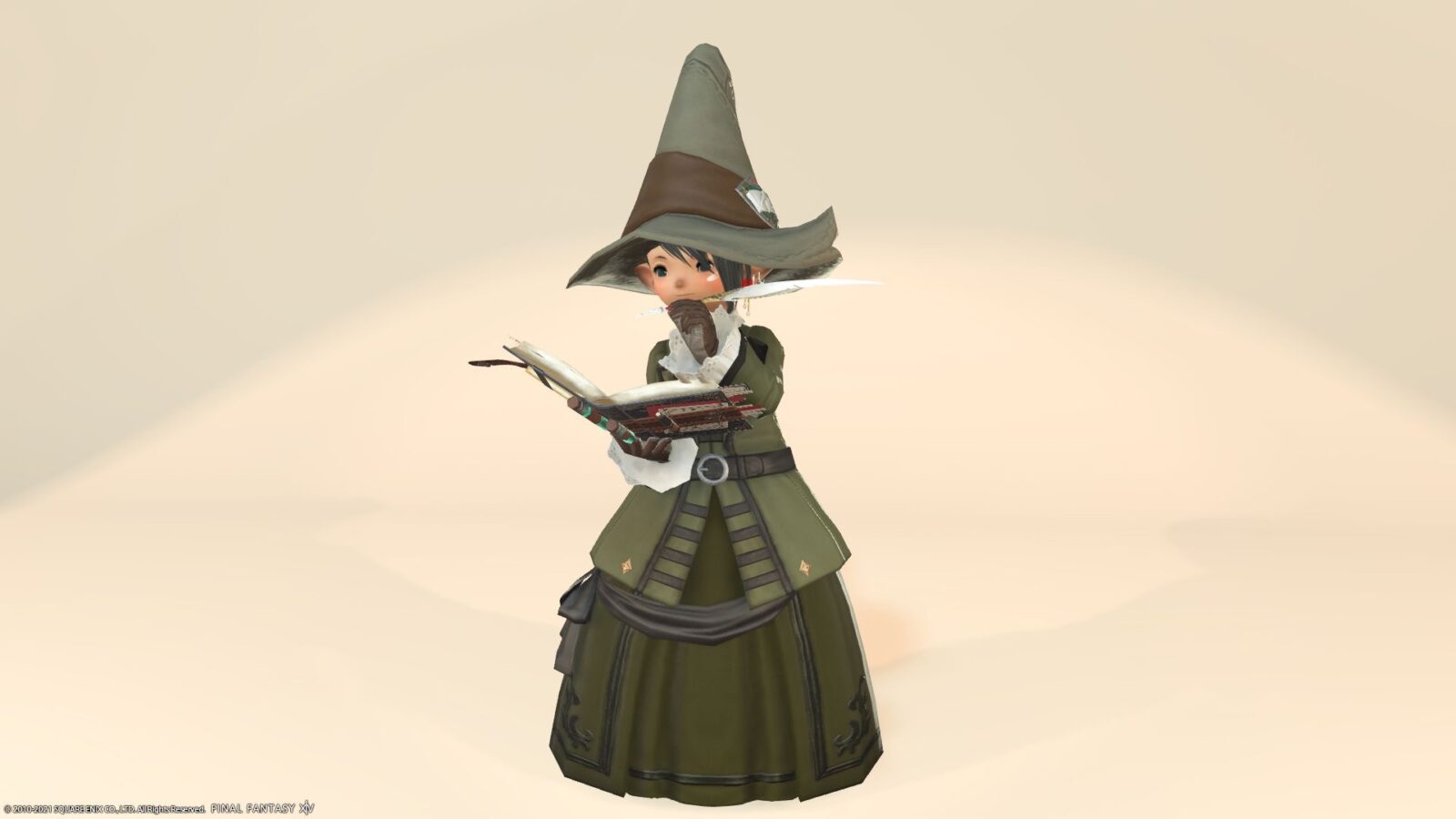 I don't know where you're going to wear it, but it's okay to be fashionable, isn't it?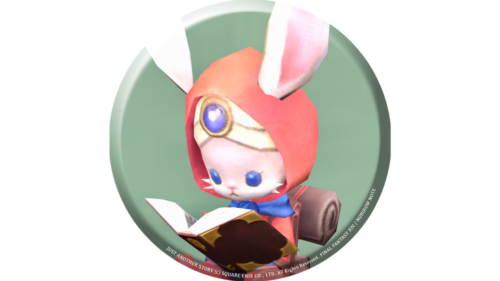 namingway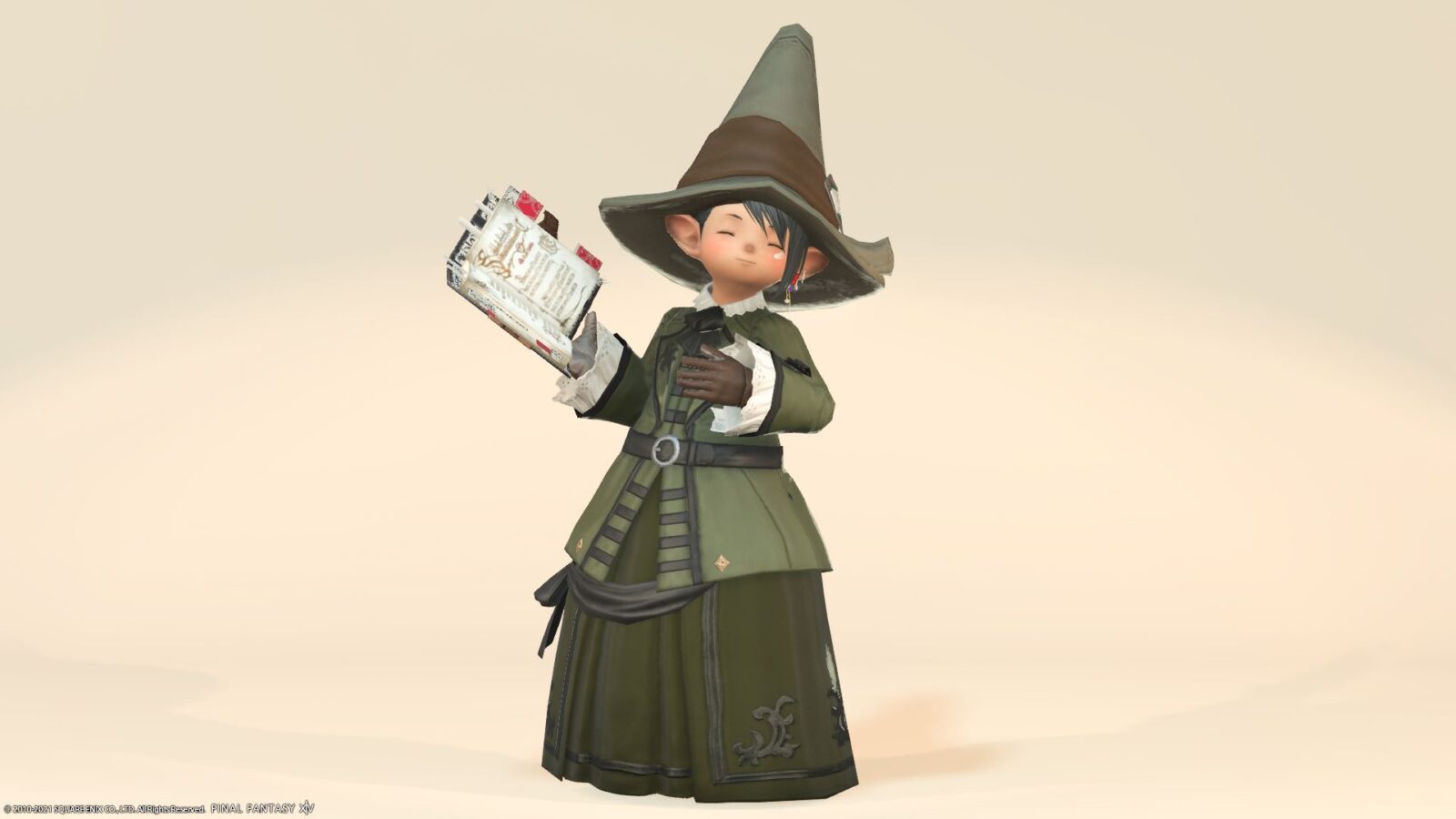 I'm very happy that the number of unisex clothes will increase like this.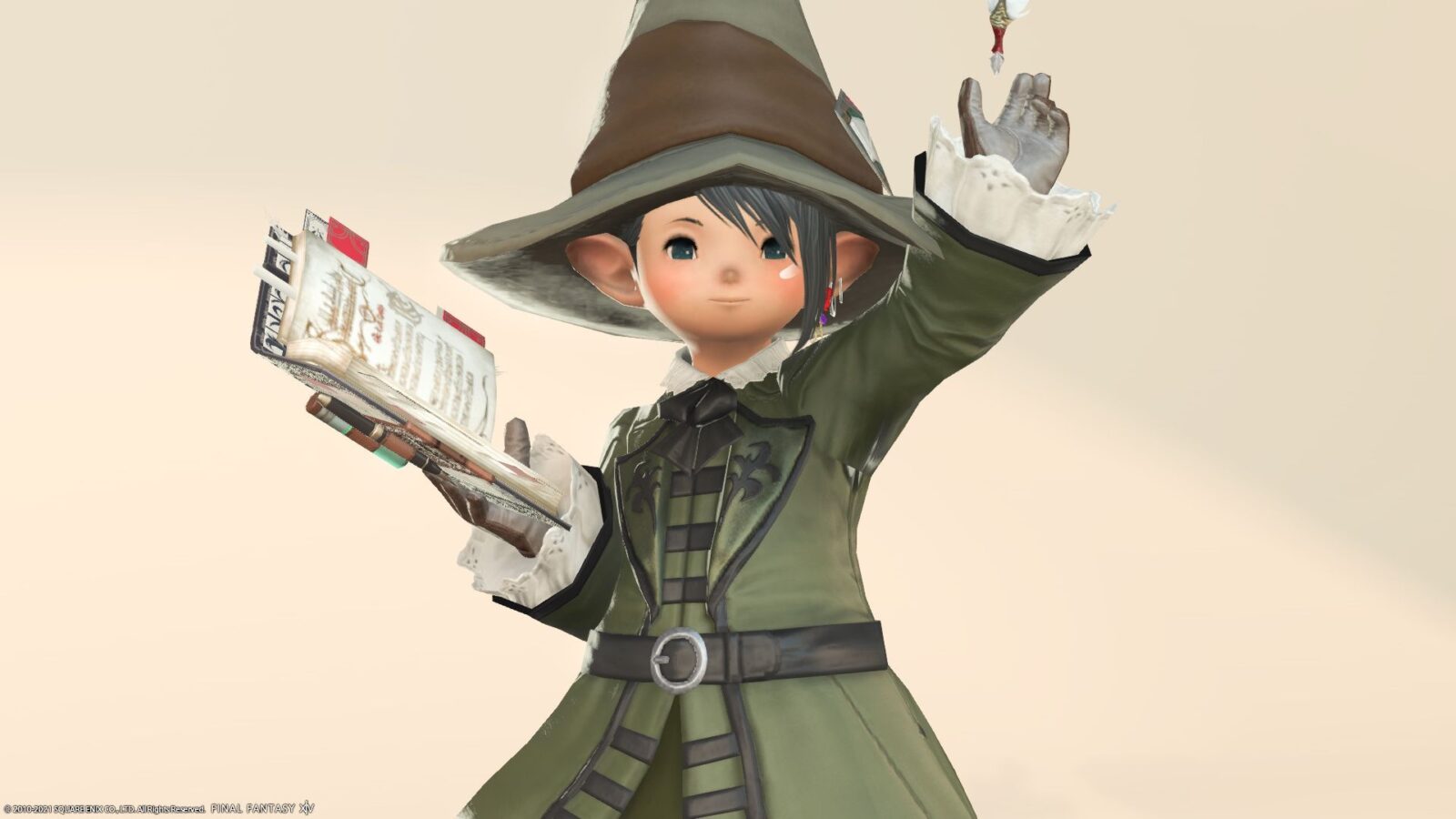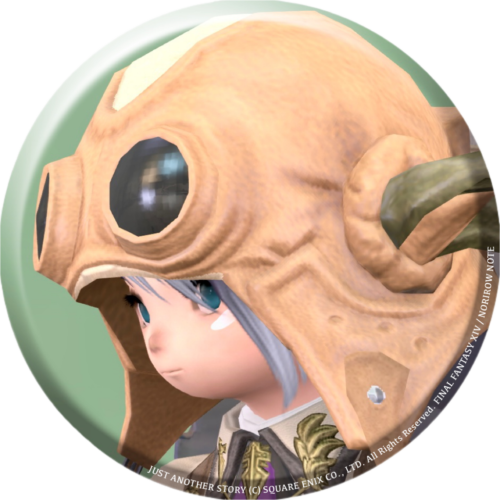 norirow
I'd like to wear the clothes of the members of The Scions of the Seventh Dawn sold in the FF14 online store … For example, Krile's clothes …
So, it was a record when Lalafell boys wore the unisex "High House Bustle".
▼ Please check the video for the movement of the fabric!
Related records