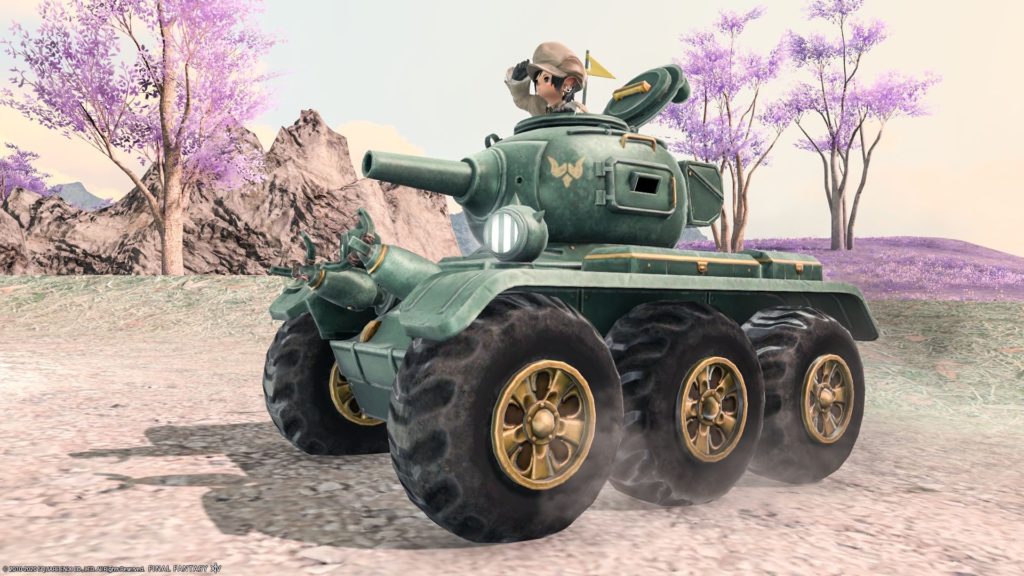 The tank mount "Rolling Tankard" that can be obtained in the Dwarf Quest is very cute.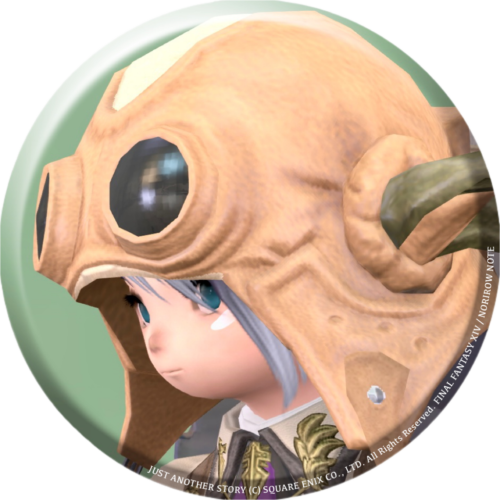 norirow
The color and shape are just right and cute !
First of all, when you get on this tank, you can see your head for a moment.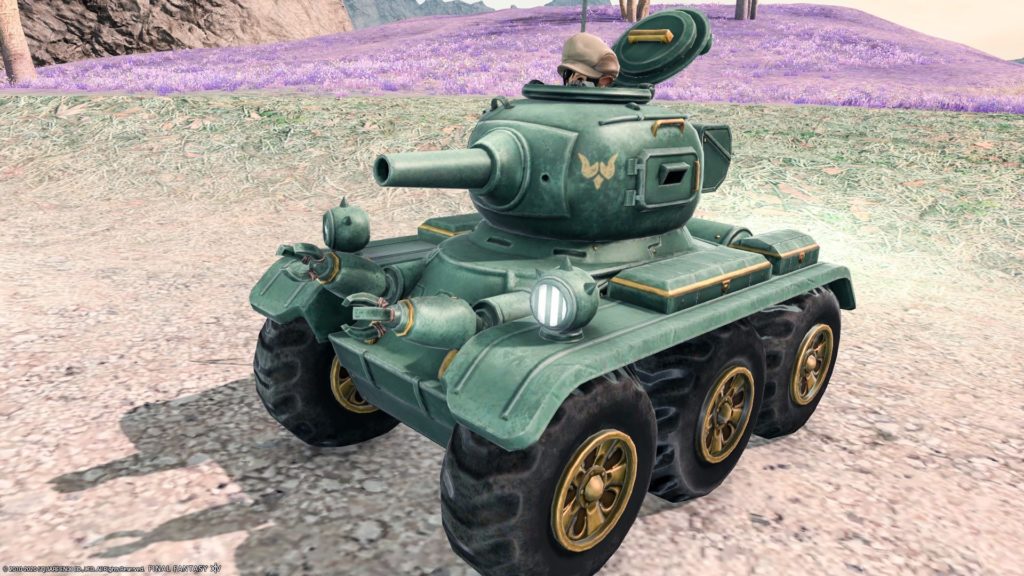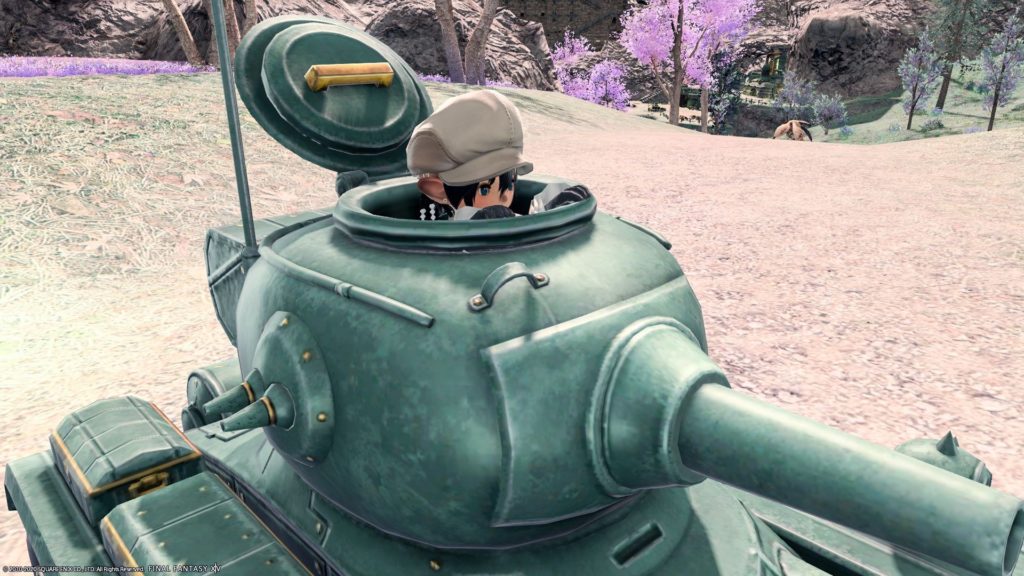 This tank has a short hand for some reason.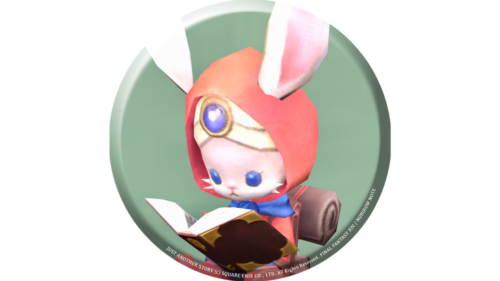 namingway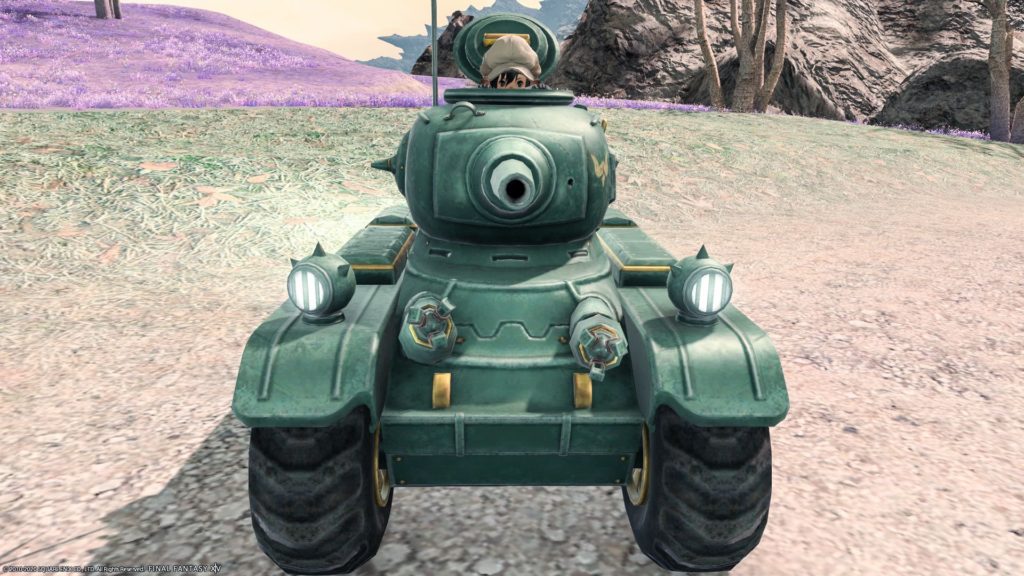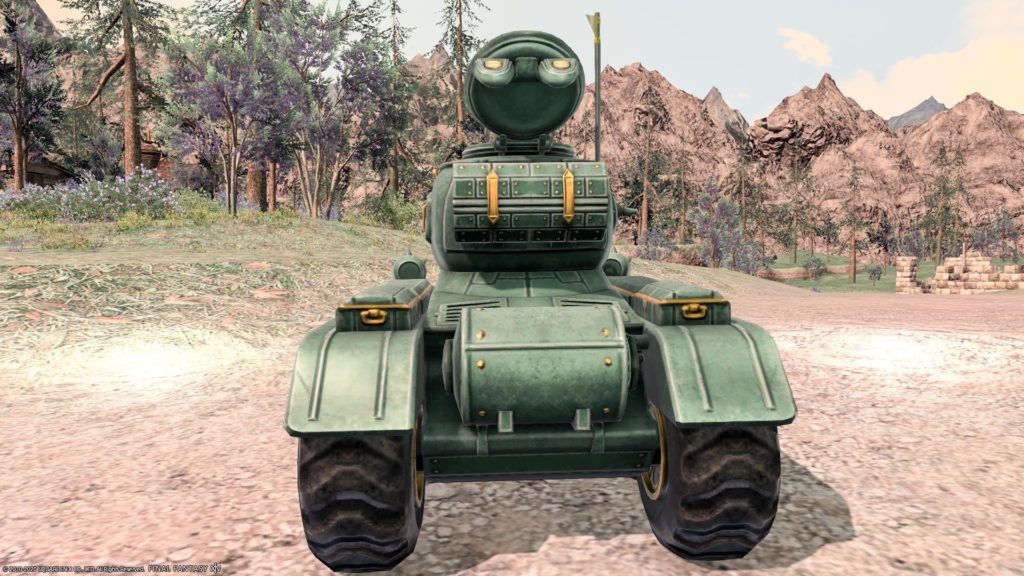 The drive system is not a caterpillar but a tire.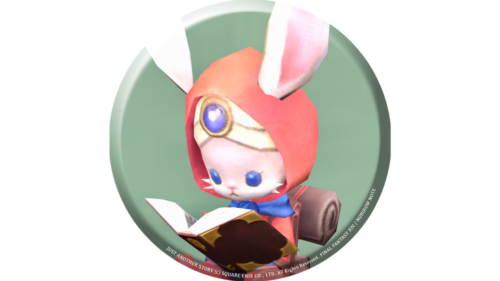 namingway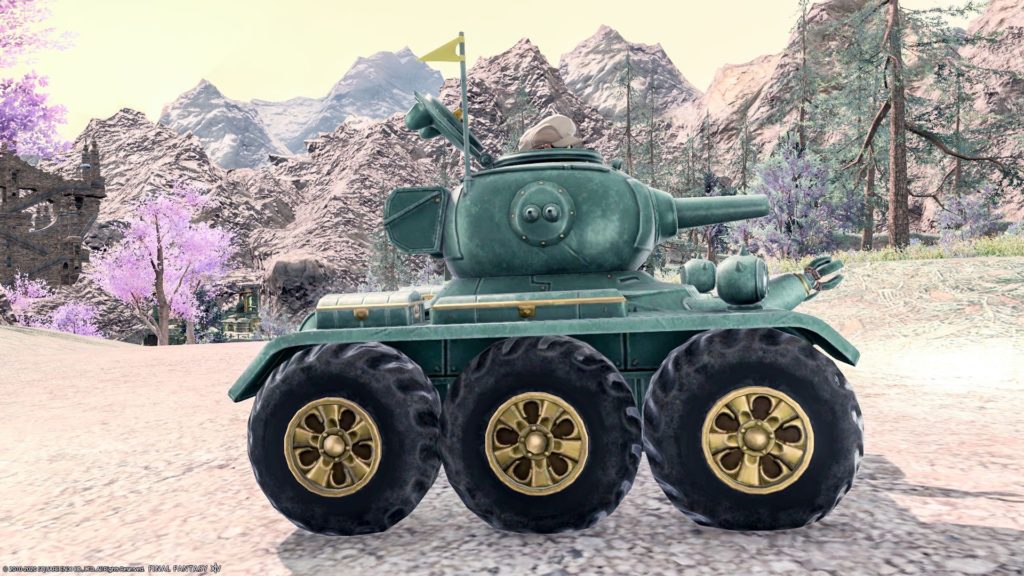 When he starts running, he leans a little and looks at the distance.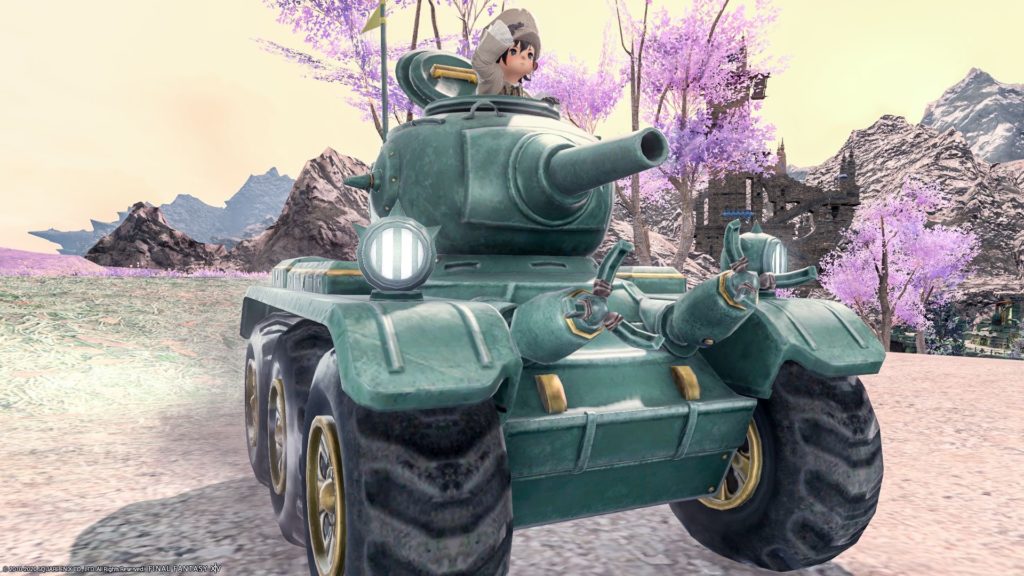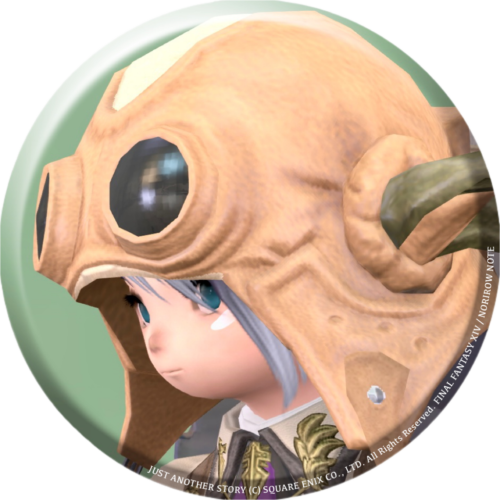 norirow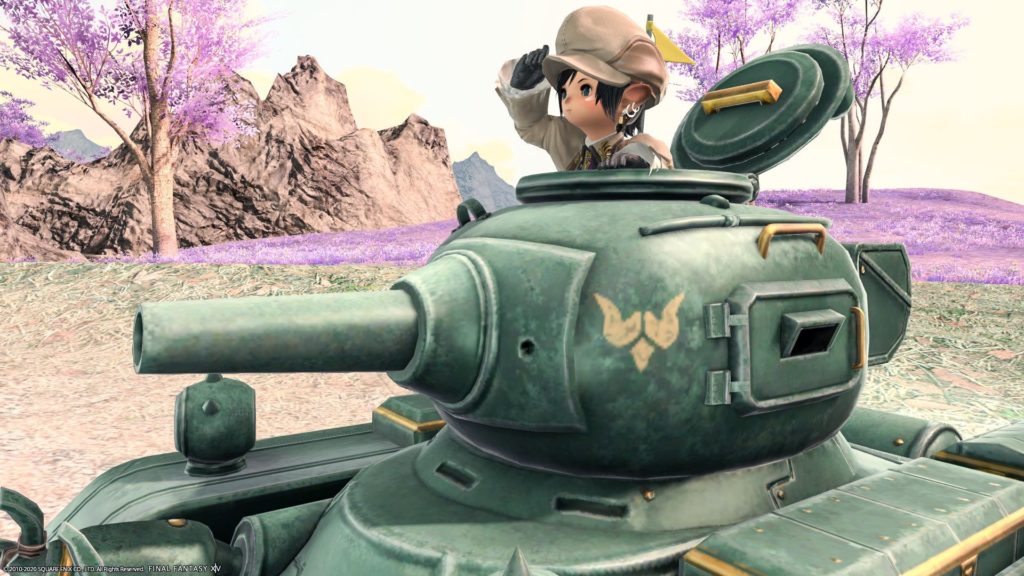 When in flight, close the hatch and get inside to jump up.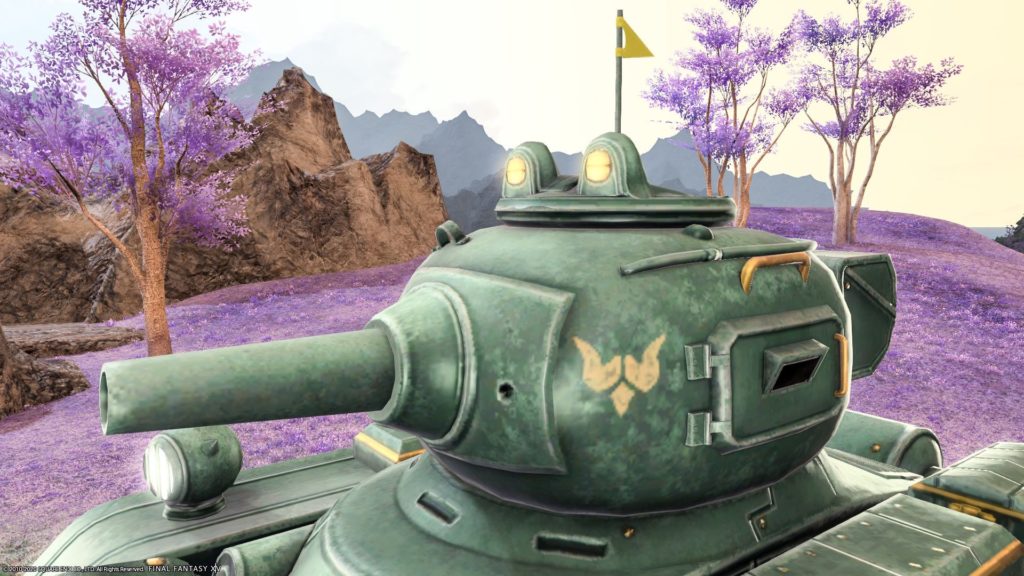 Also equipped with a gimmick to hit a cannon.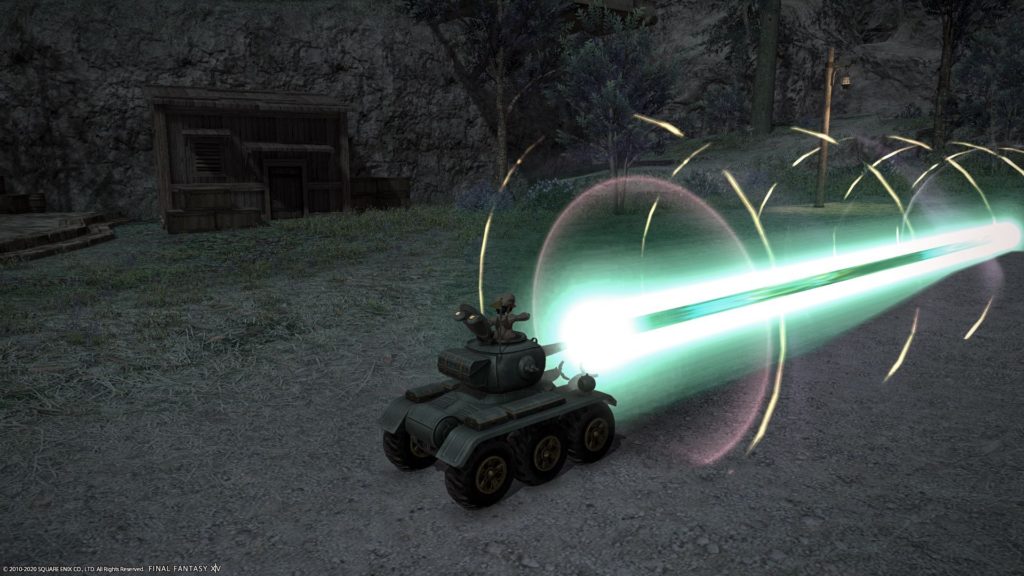 It's just right for Lalafell's size, and it's pretty cute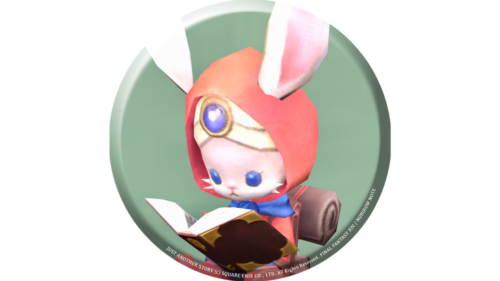 namingway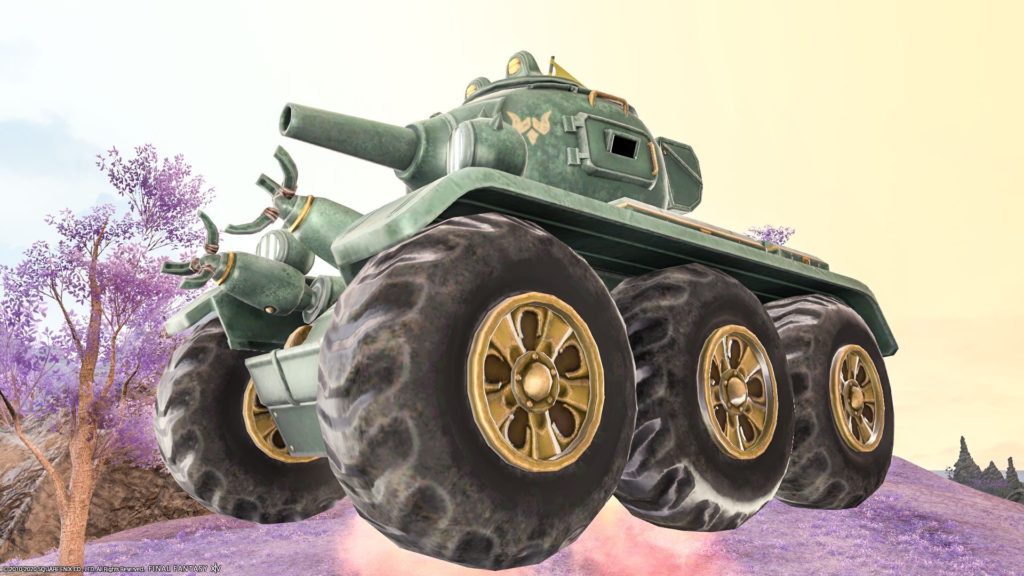 Based on a concept by the legendary Watts, this dwarven warmachina is propelled by a nine-cylinder radial ethanol engine. Its turret-mounted crystal cannon makes short work of sin eaters, while its arms can perform essential motions such as upending tankards. (From official commentary)
▼ Check out the video to see how you get into the cockpit !
Related records