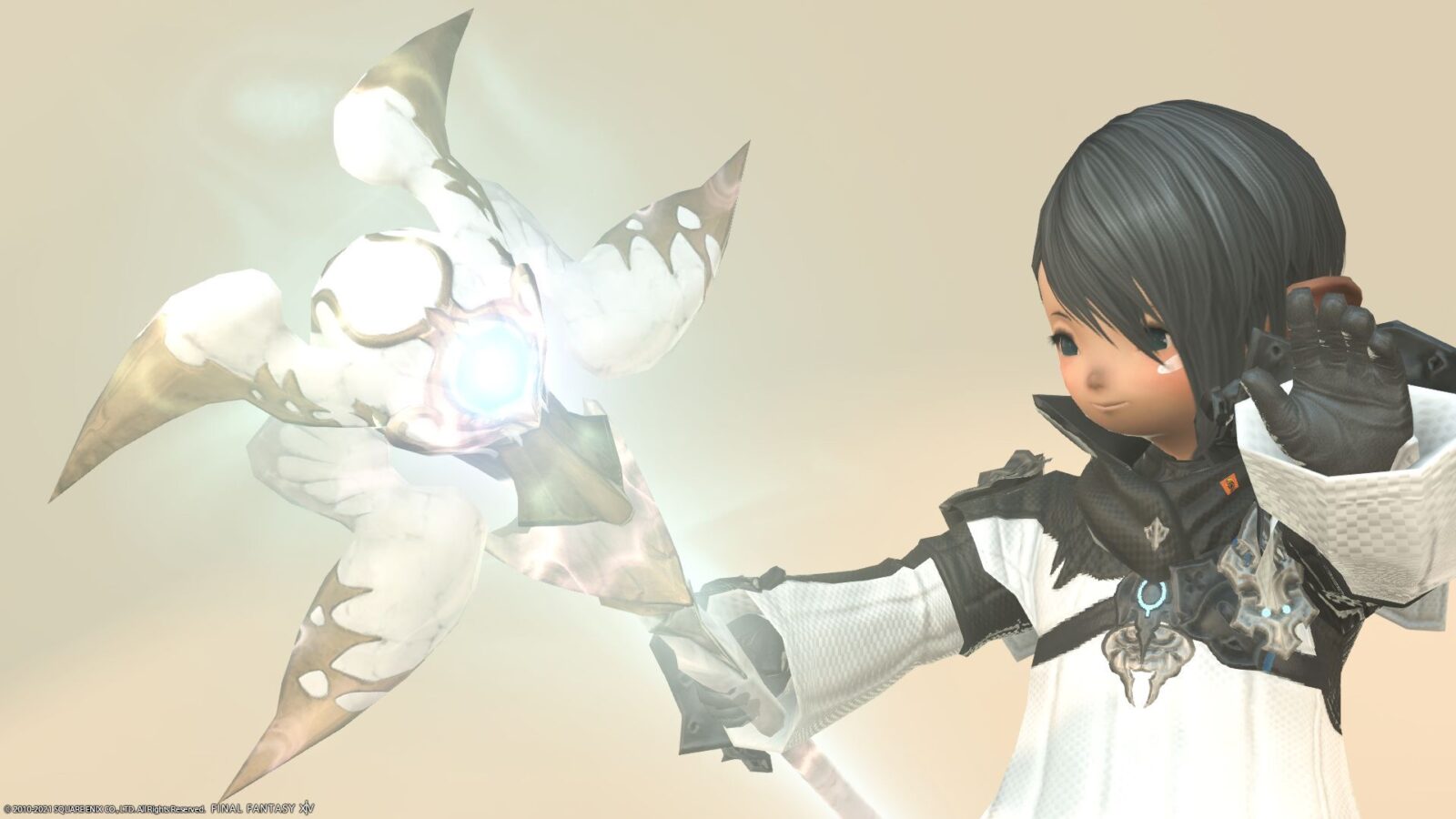 This is a record of the White Mage Zodiac Weapon (ZW) second form "Thyrus Zenith".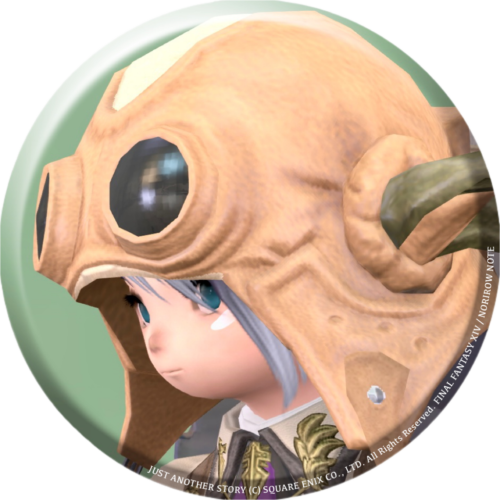 norirow
It's a glowing version of that legendary relic cane "Thyrus"!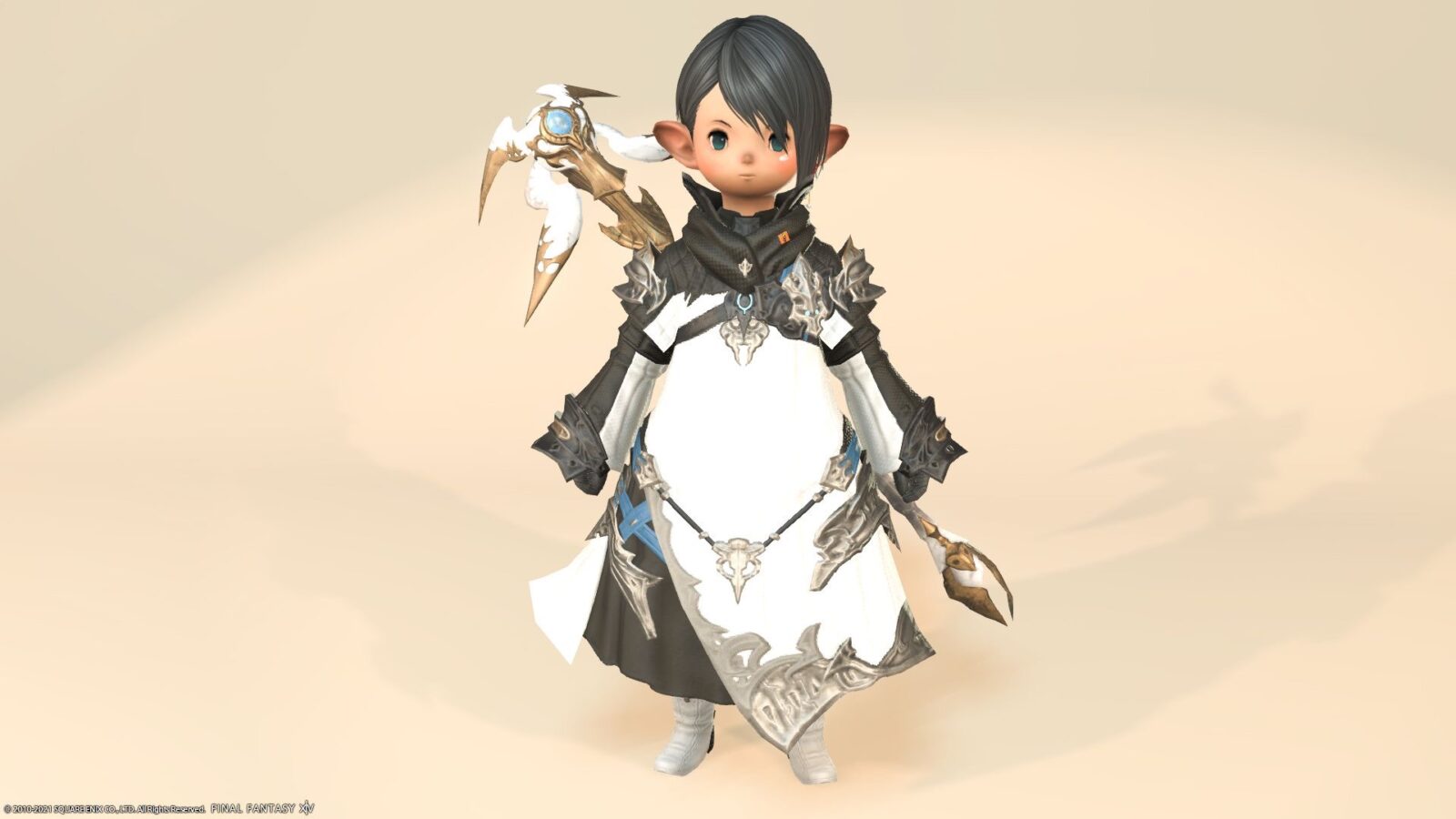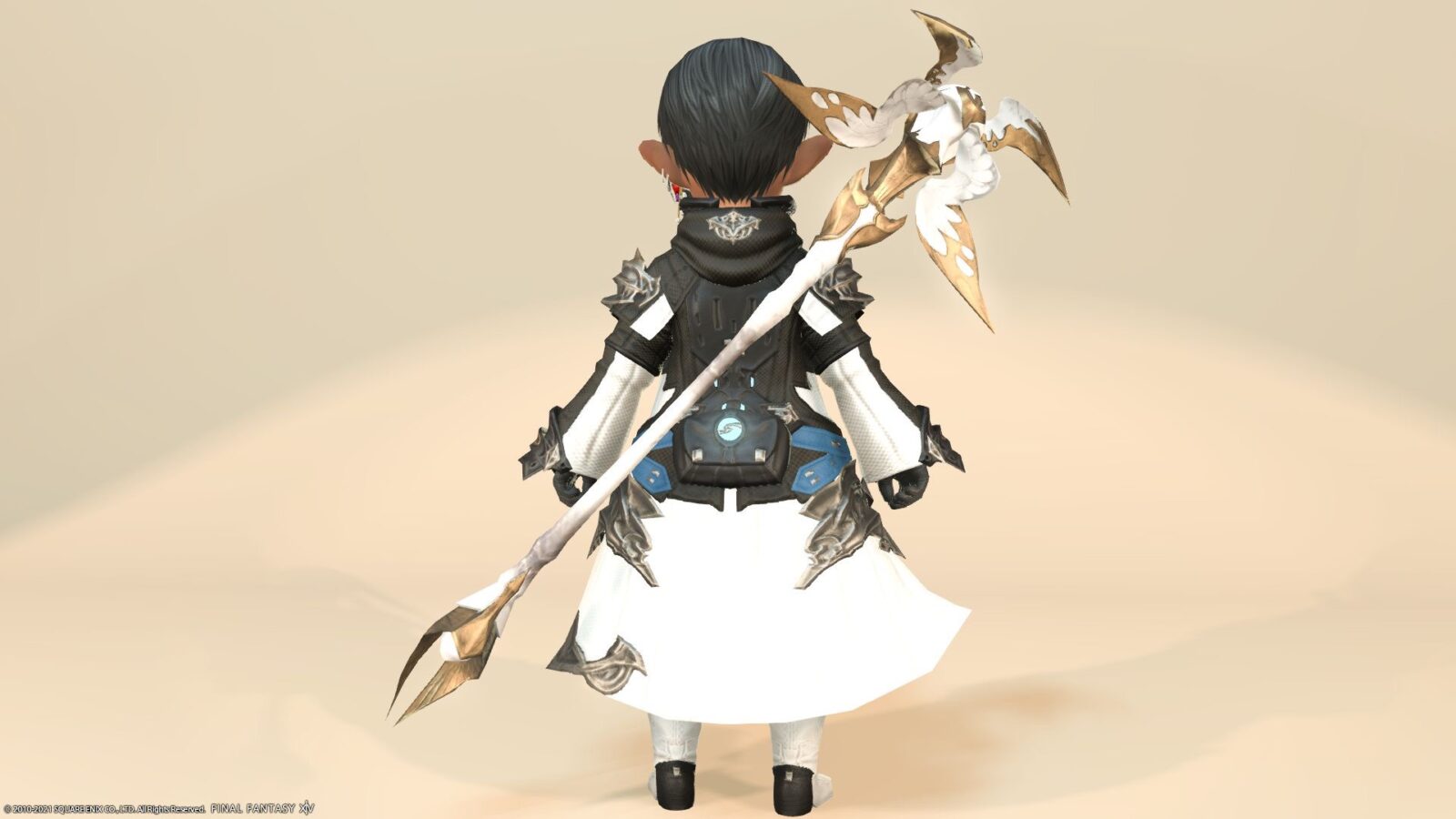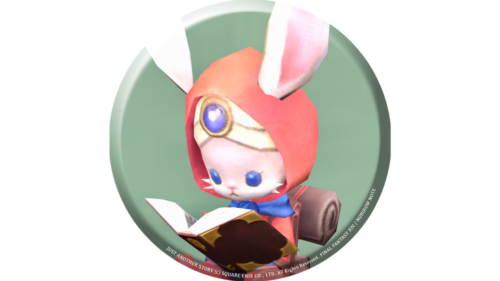 namingway
If you just carry it on your back, it has exactly the same design as the first stage of the Zodiac Weapon "Thyrus".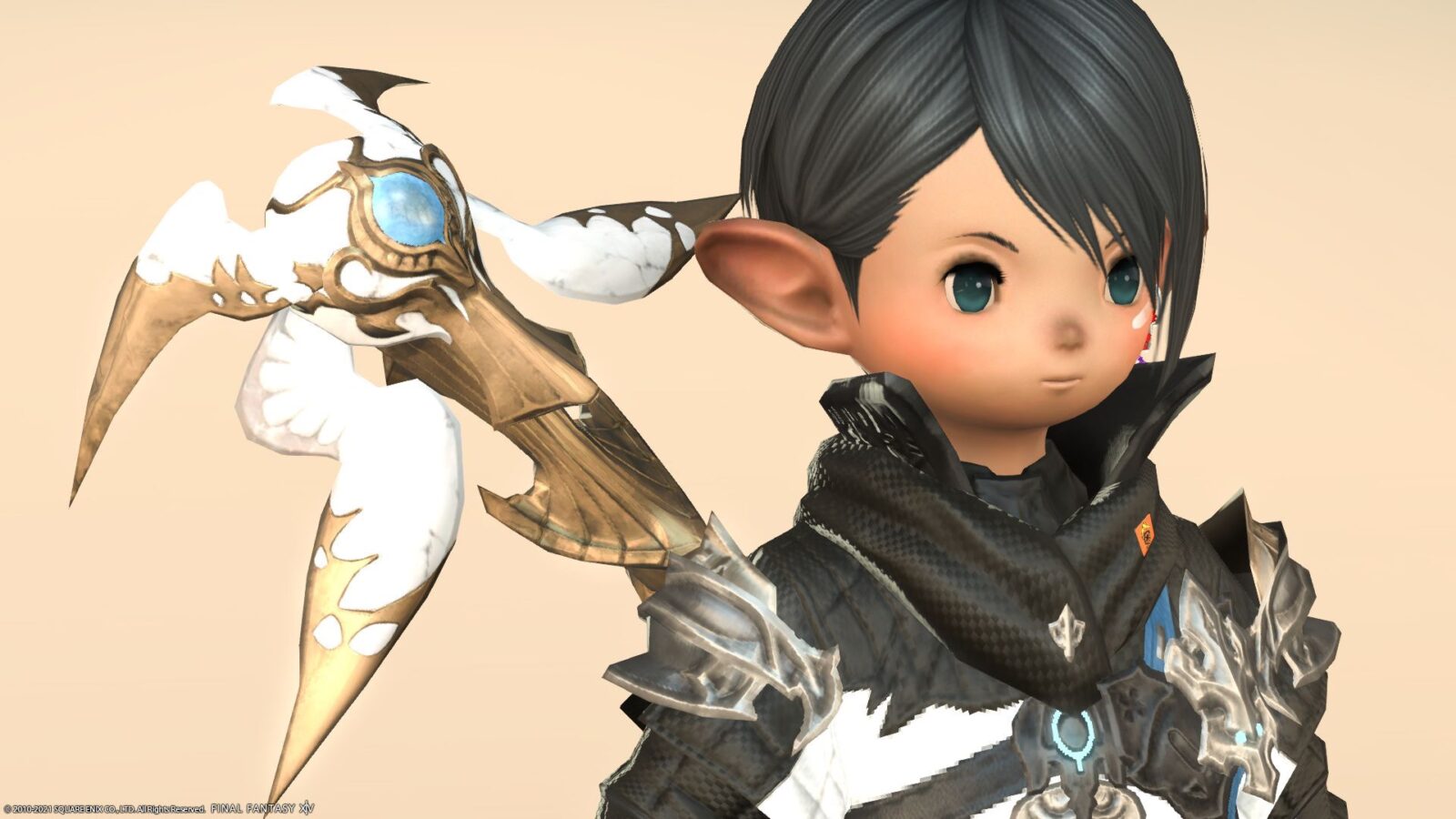 Something like a blue stone is embedded in the tip of the cane, and the design is like feathers growing from it.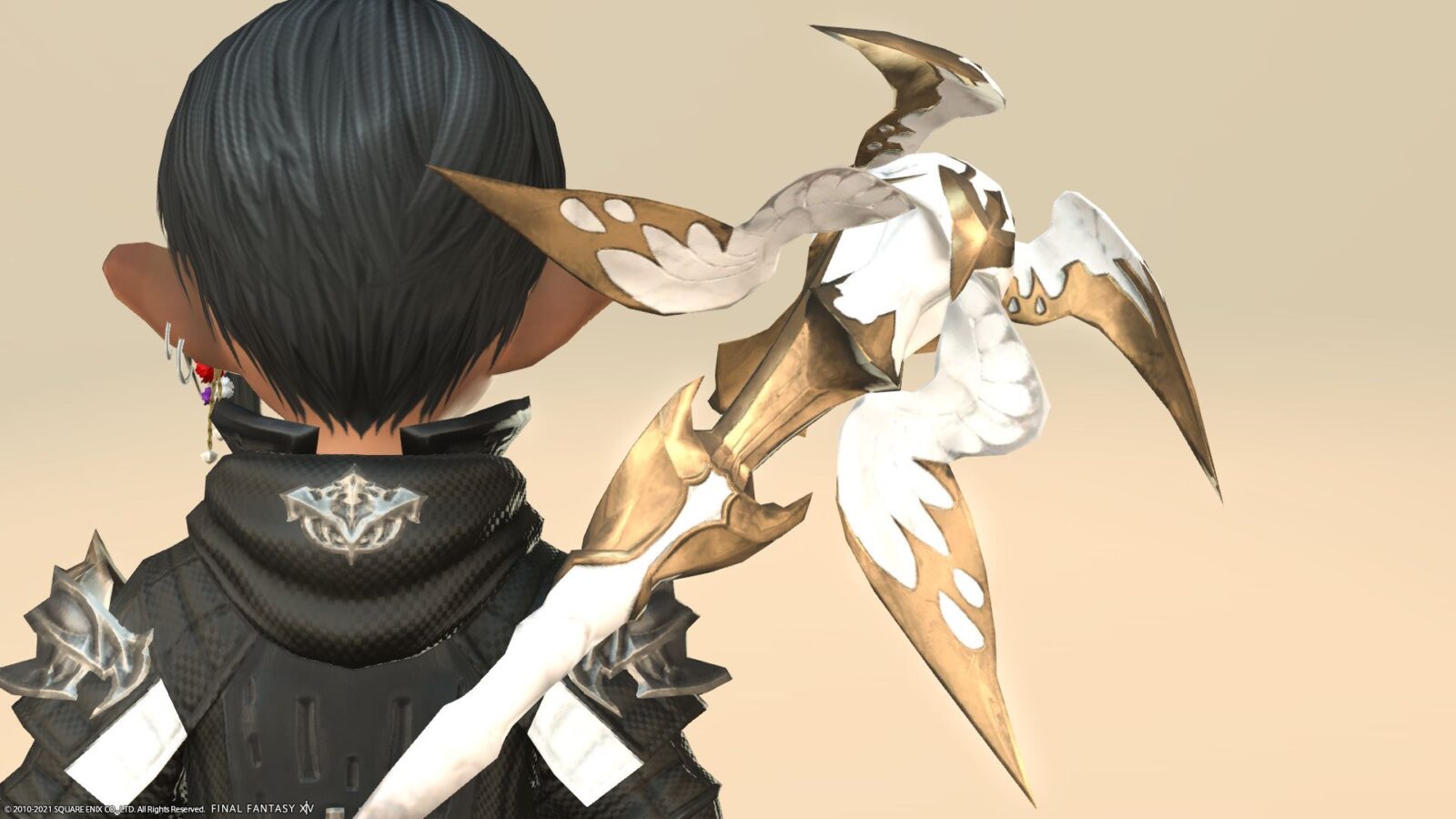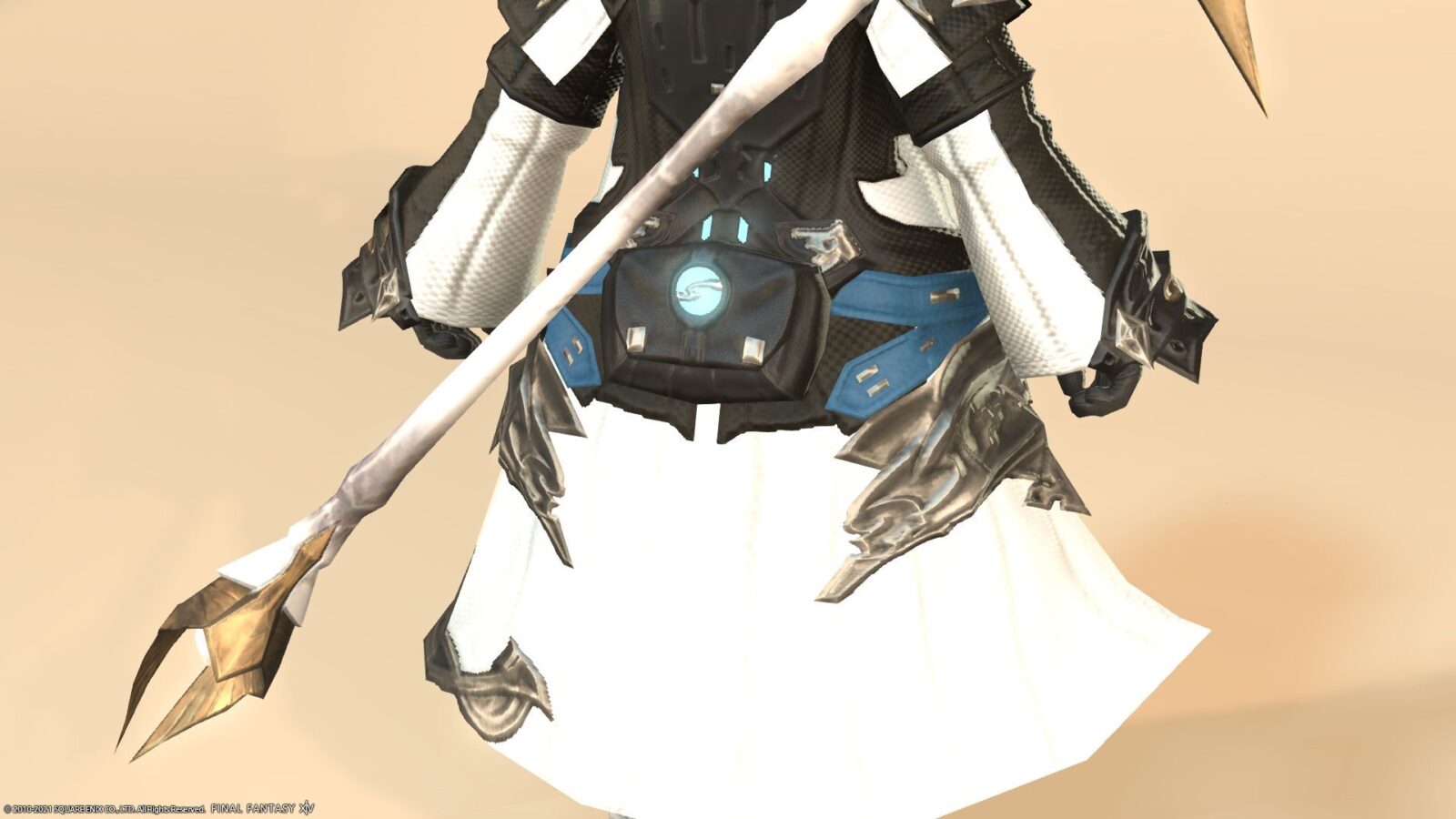 Then, when you hold the cane, it glows with a sound effect.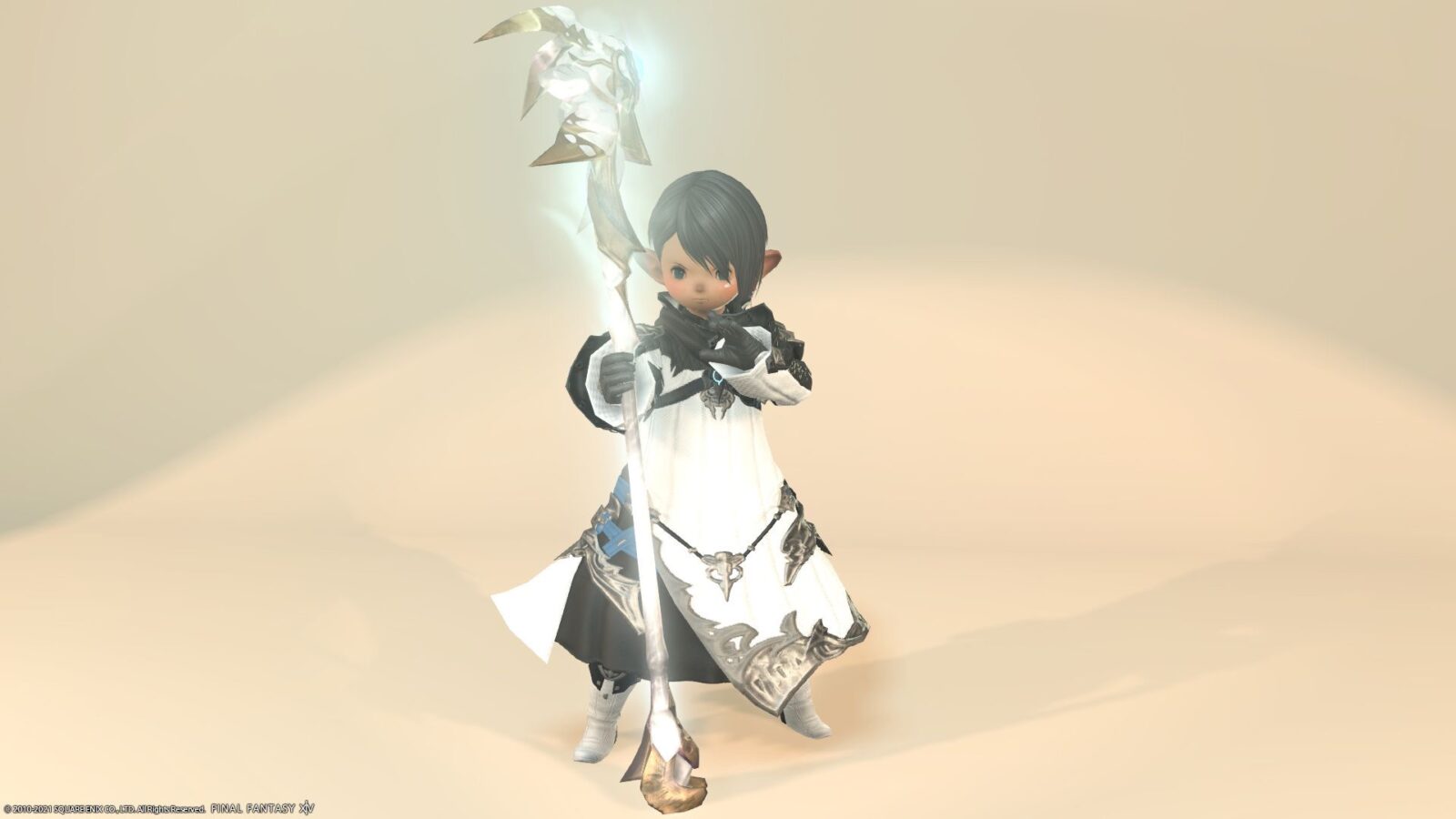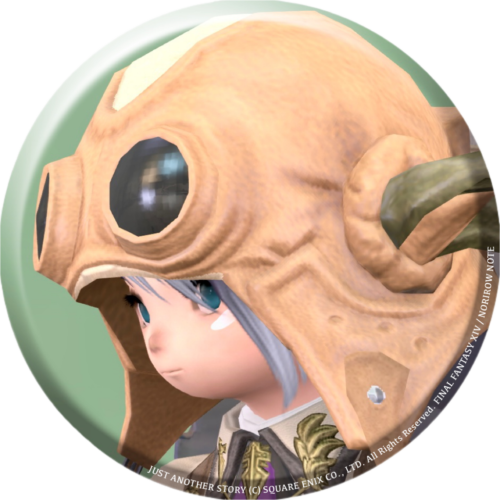 norirow
It's wrapped in a white aura and it's very beautiful.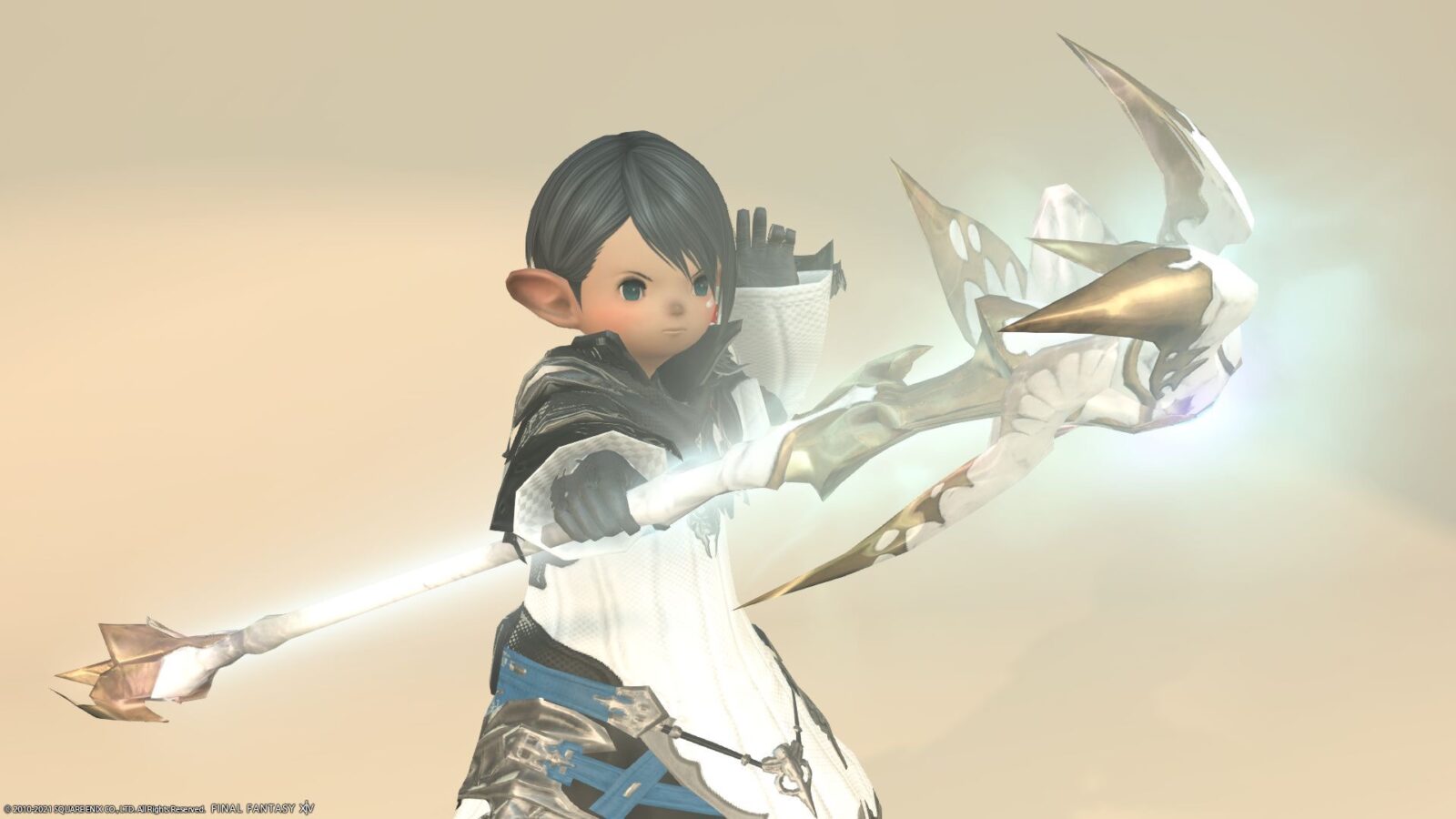 The way the Zenith shines is beautiful and nice.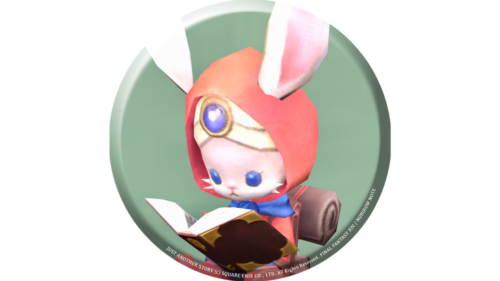 namingway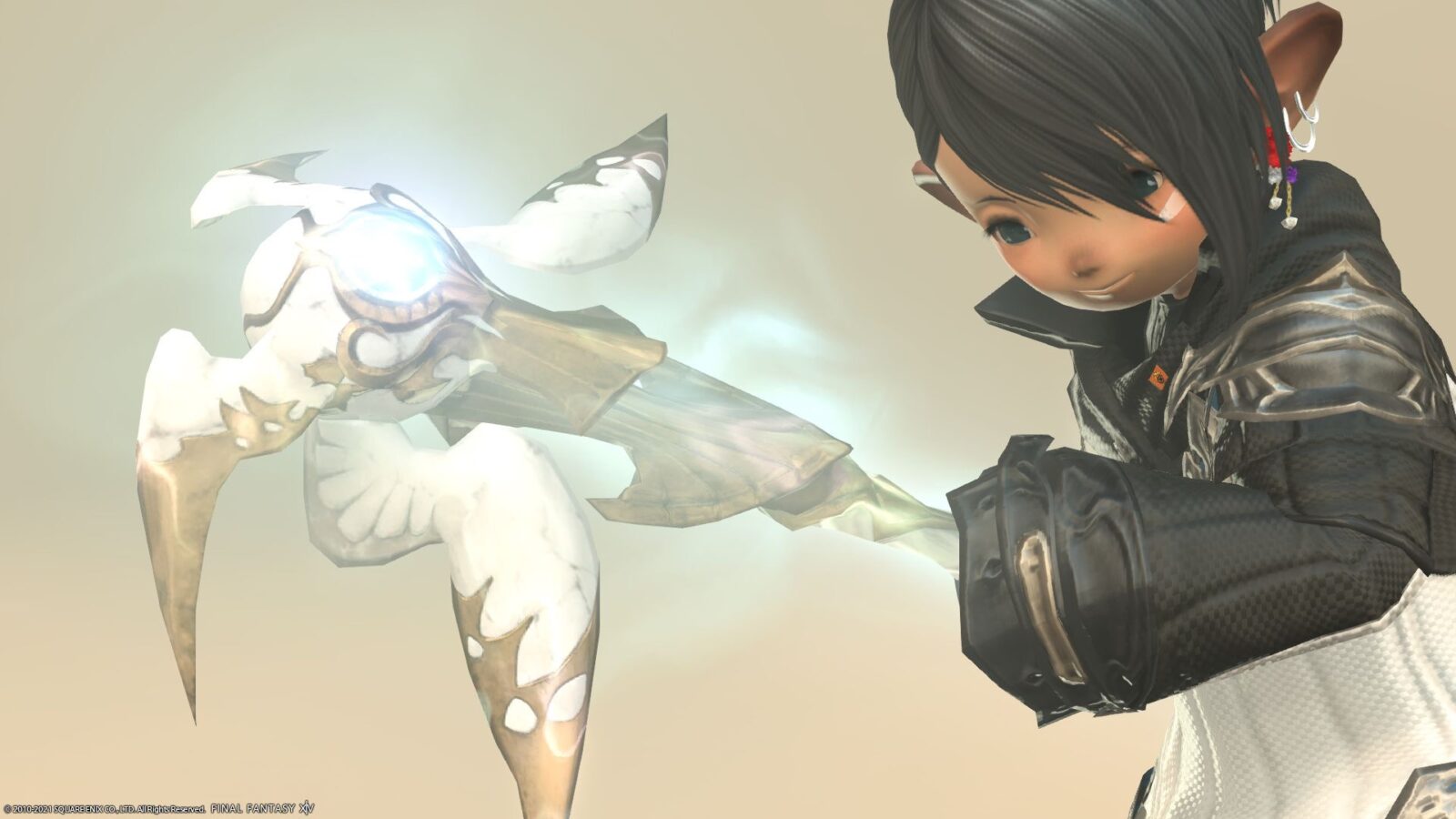 It's a gentler effect than the recent glowing weapons, but it's a very easy-to-use weapon with just the right amount of glow.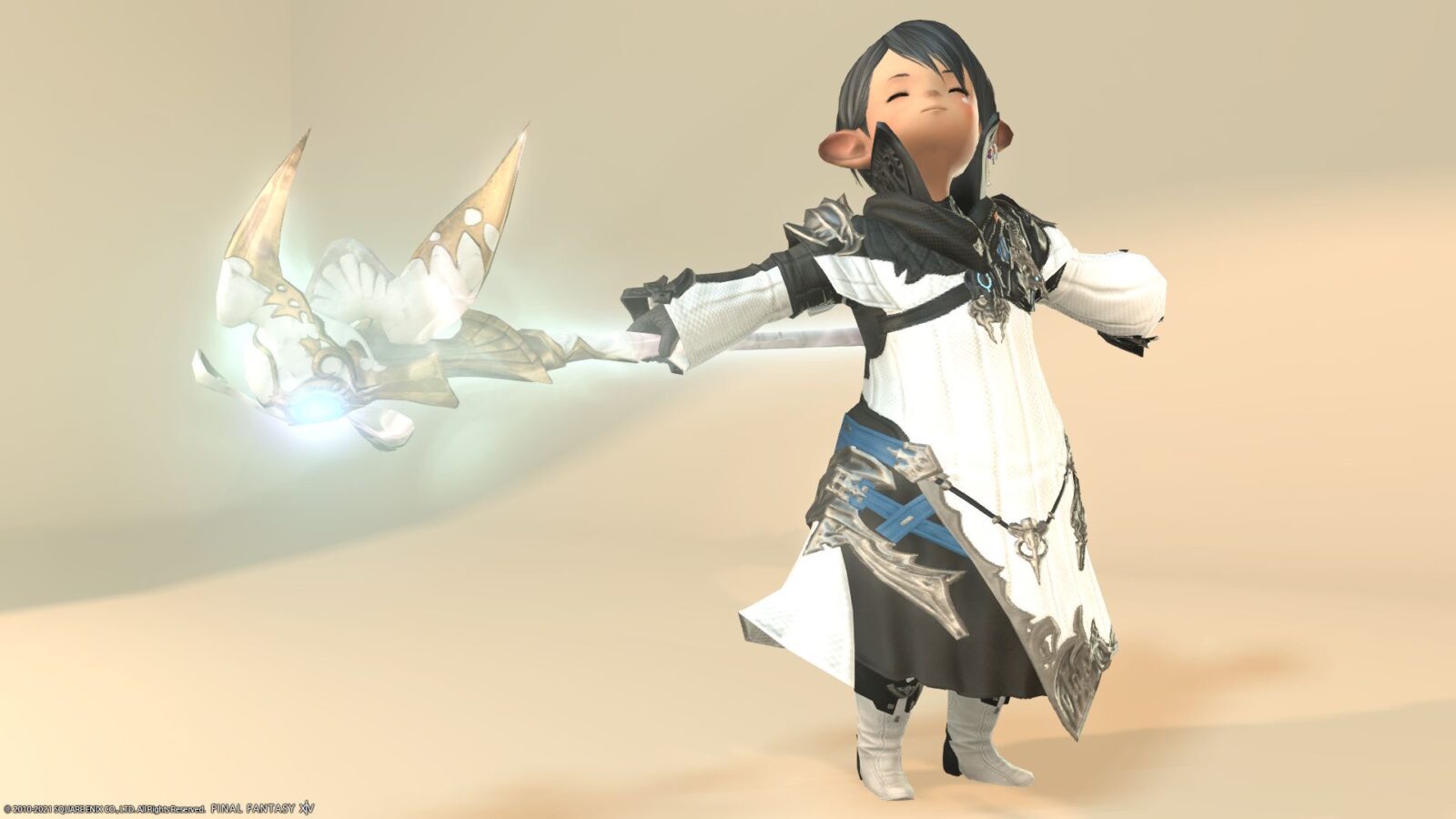 I don't think you can see the glowing appearance and sound effects in the photos, so please check it out in the video below.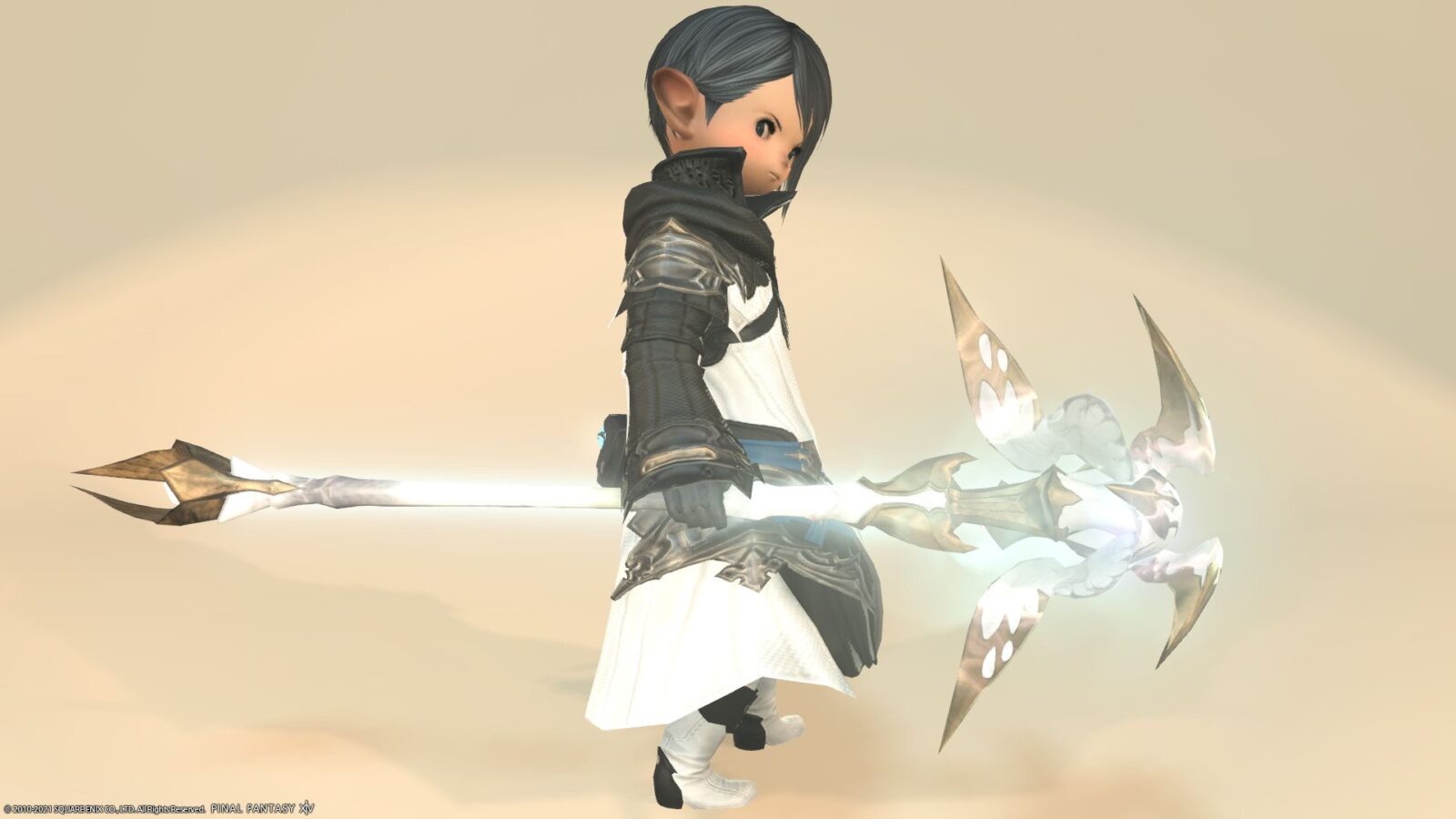 In addition, this "Thyrus Zenith" can be obtained by advancing the story of Zodiac Weapon as a white mage.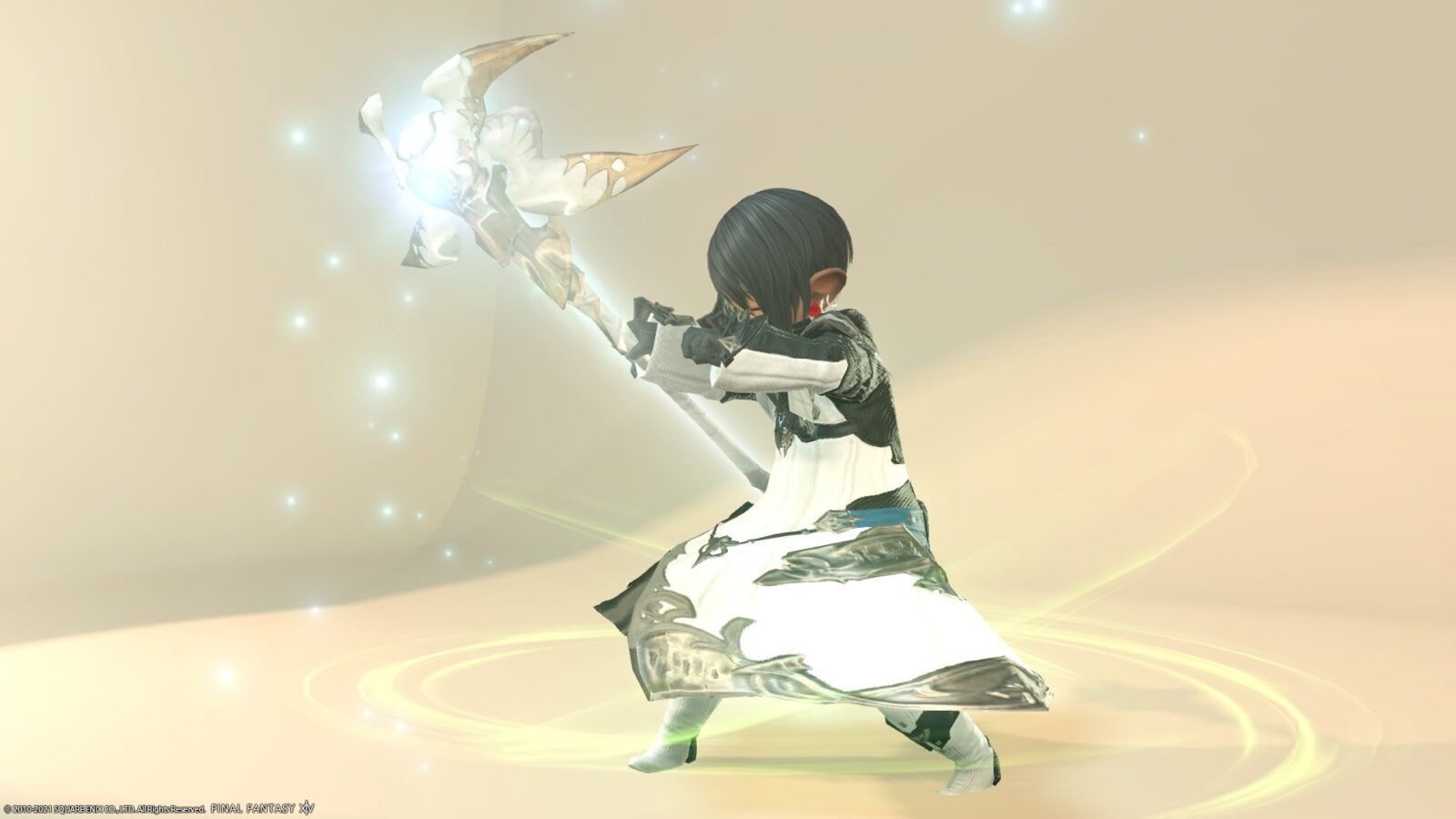 It's a cane that you can get at an early stage, but I'm happy that it's so fashionable.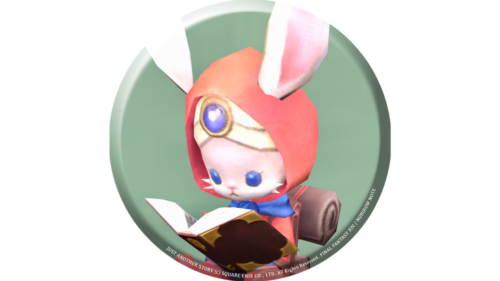 namingway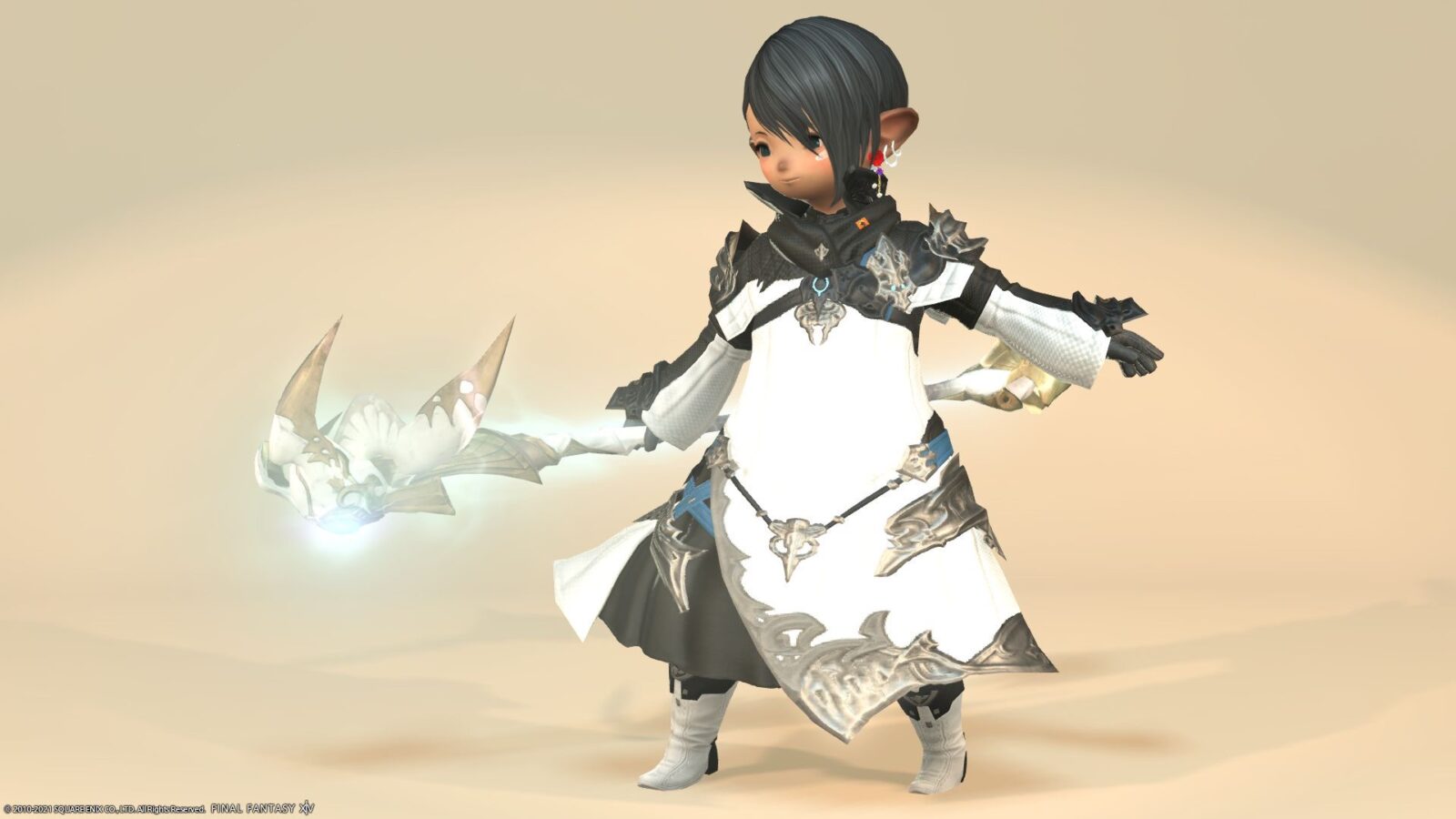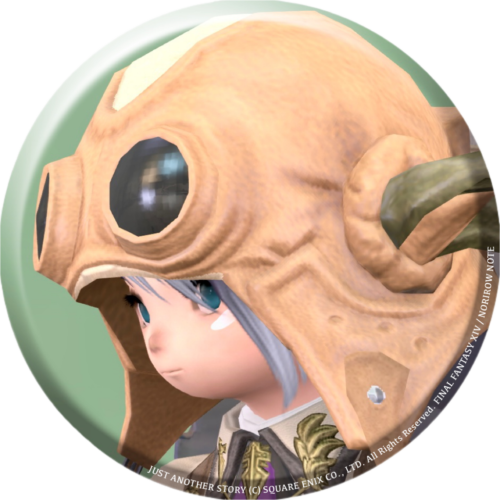 norirow
I like this cane and have been using it for many years ♪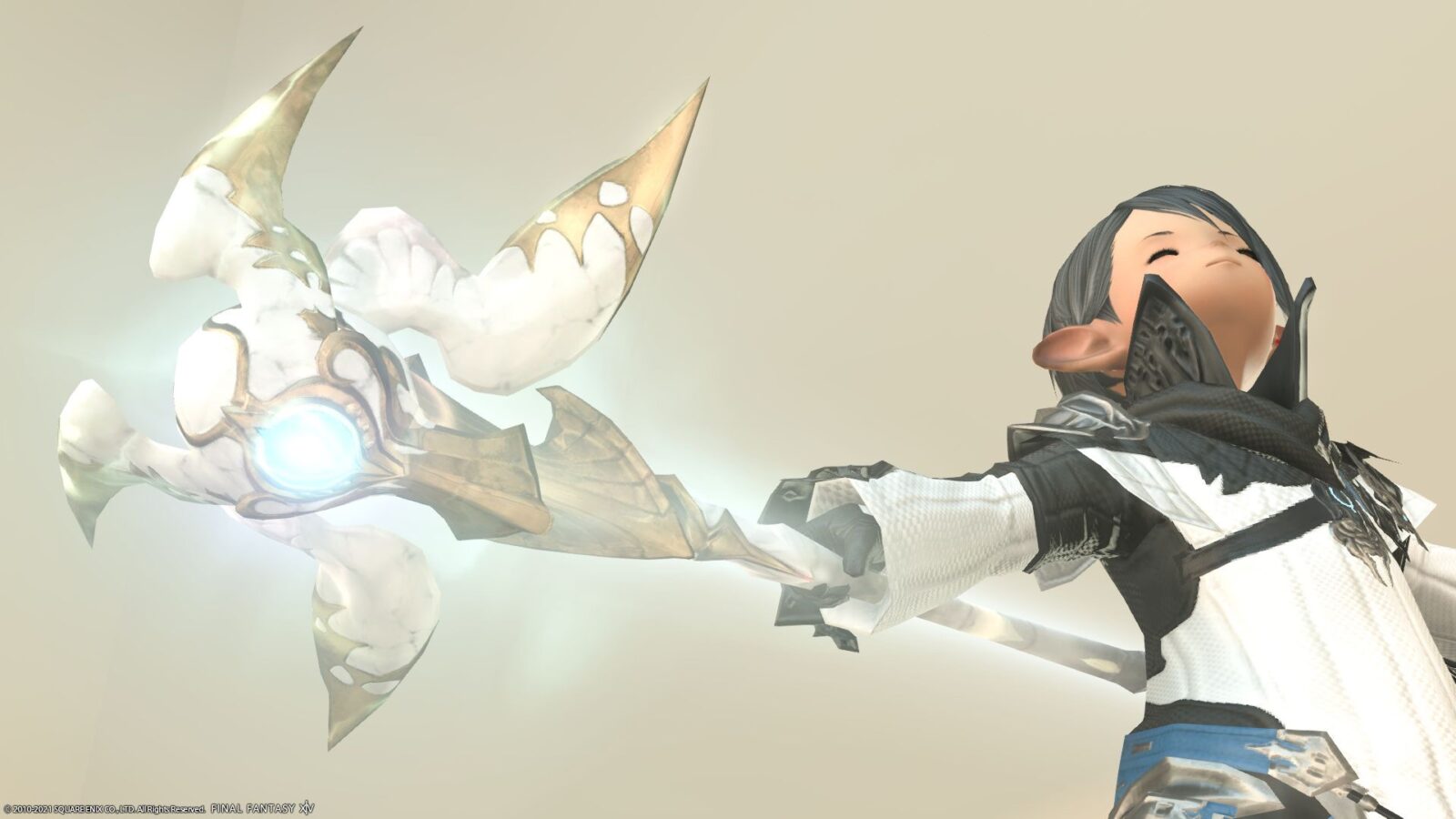 So, it was a record of the second stage of the White Mage Zodiac Weapon "Thyrus Zenith".
▼ Check out the video to see the sound effects and how they shine!
Related records