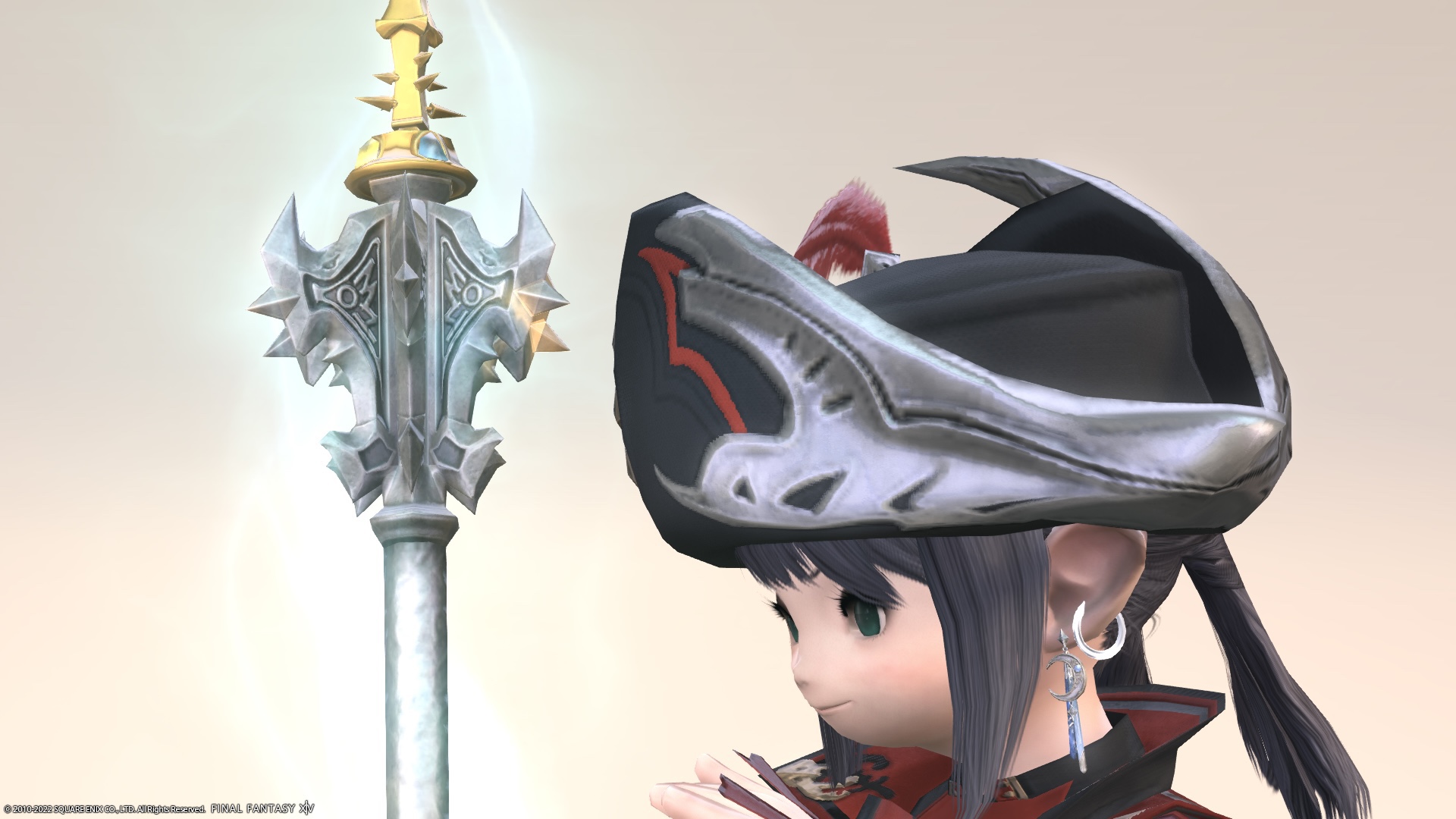 This is a record of the glowing white mage wand "Yagrush".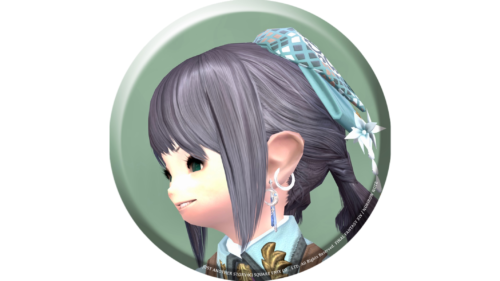 noriko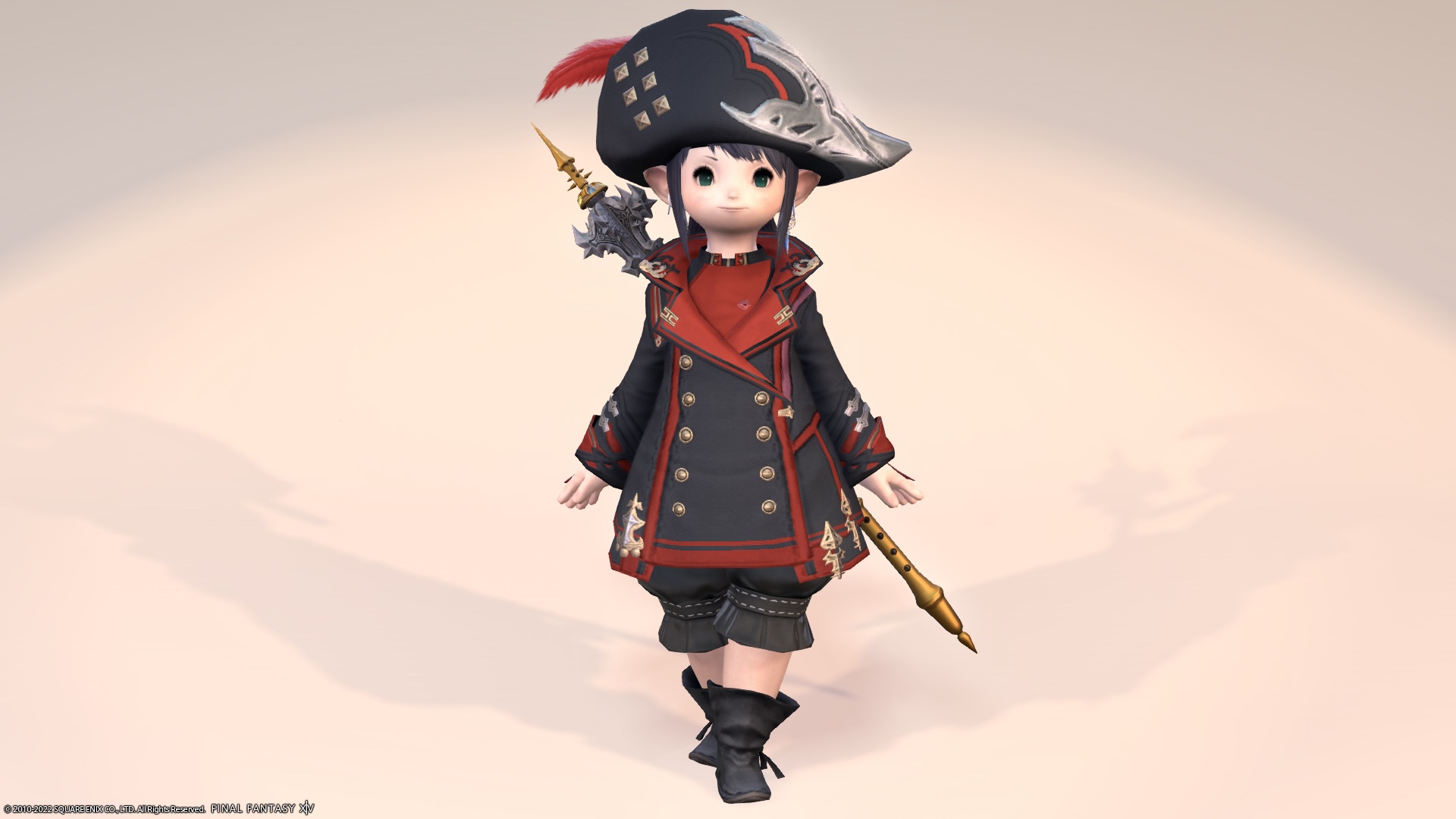 oh! ?? Mace! It's a valuable weapon!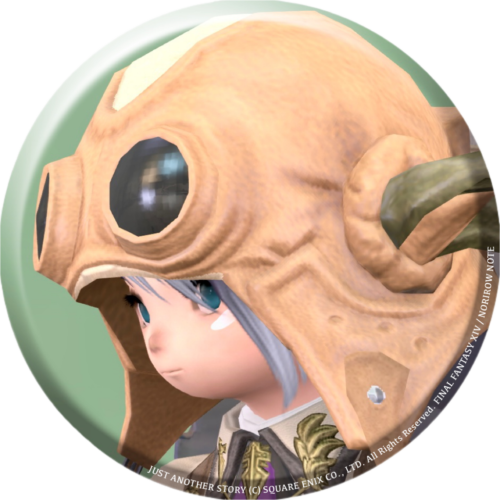 norirow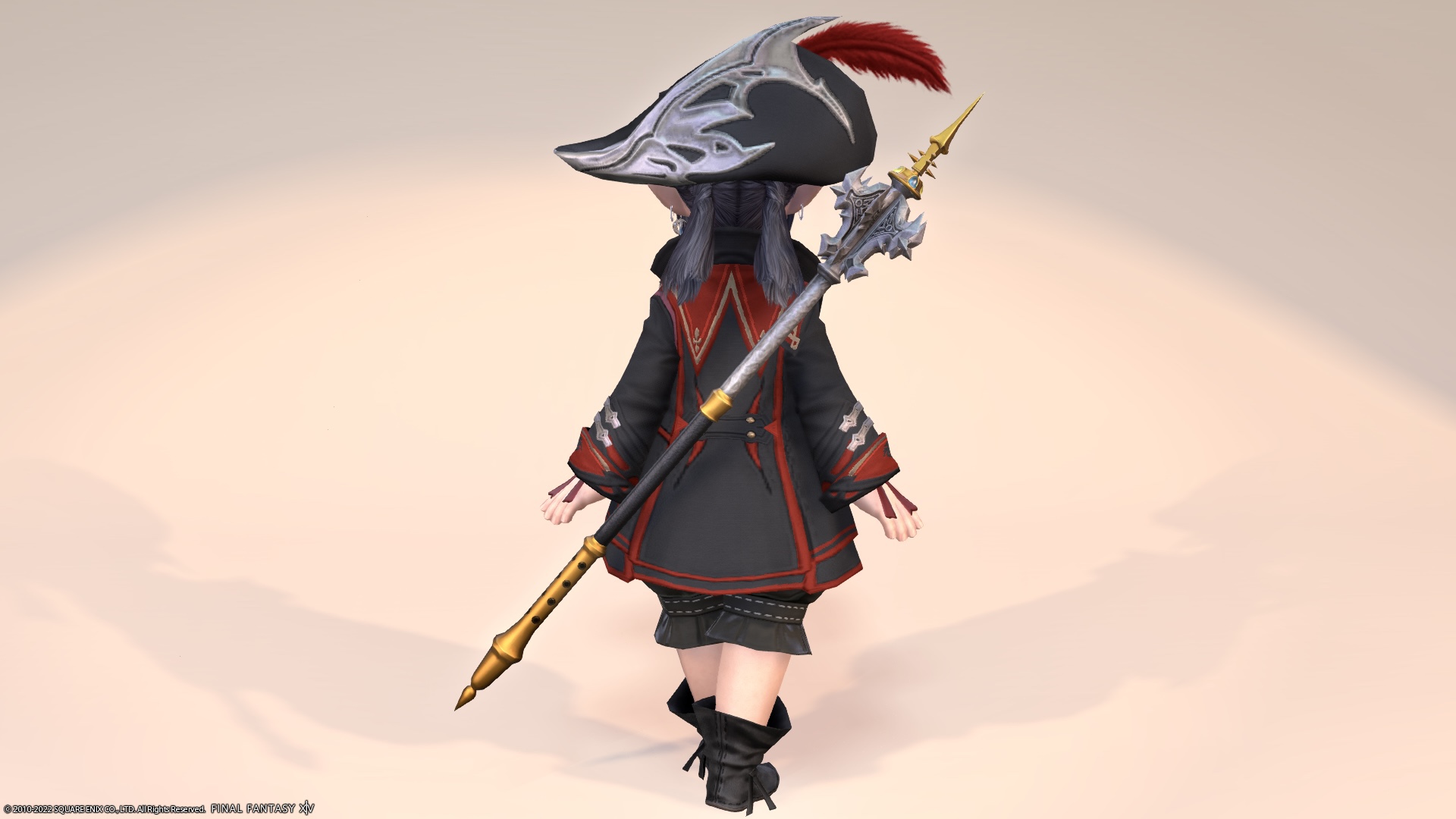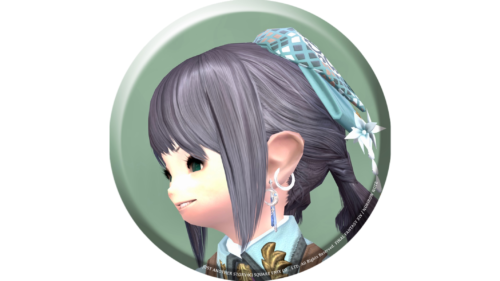 noriko
Oh yeah, and it's a little cute mace with blue and yellow jewels inlaid ♪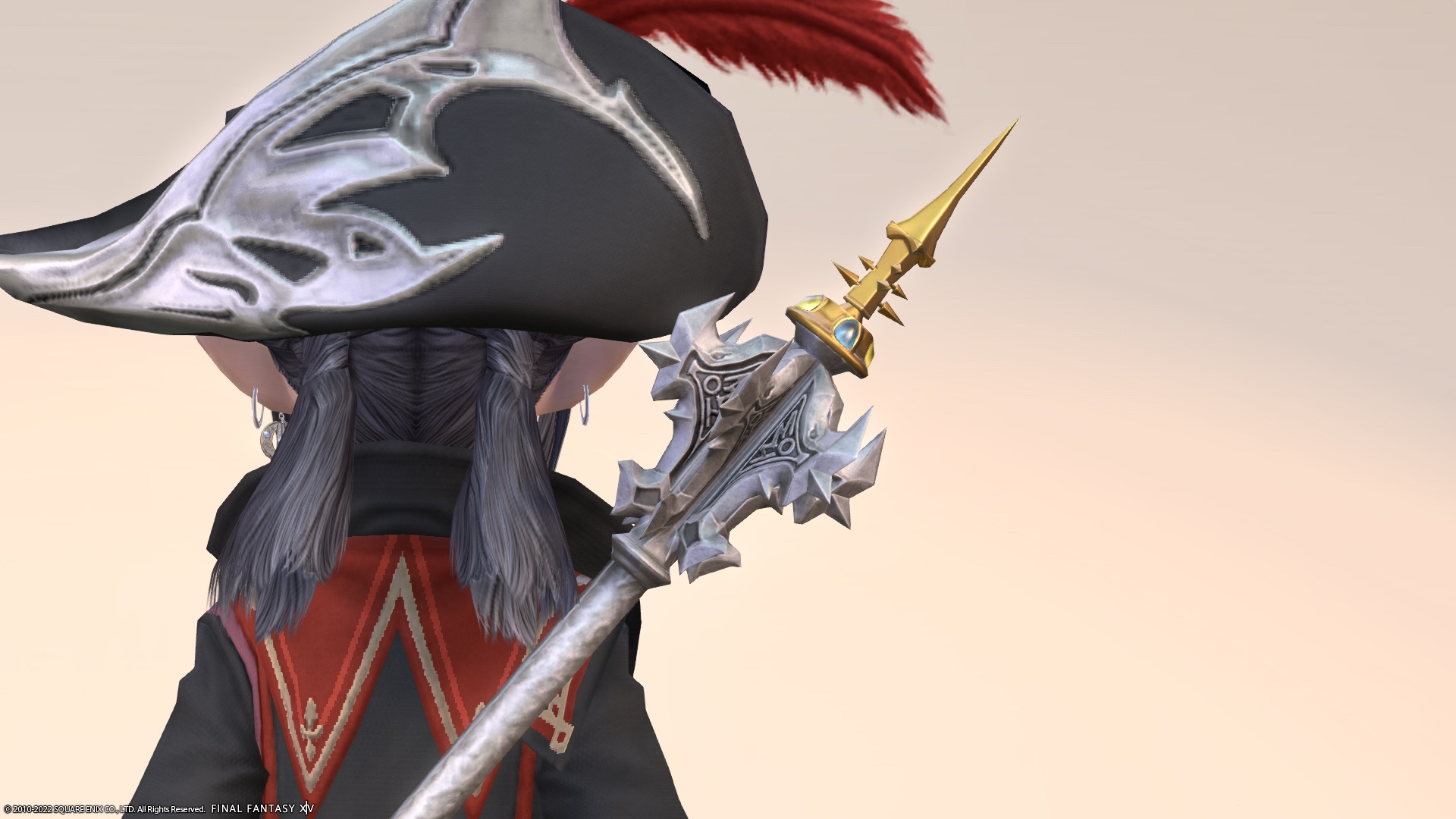 It is made entirely of metal and part of the handle is made of leather.
And when you hold it, it glows!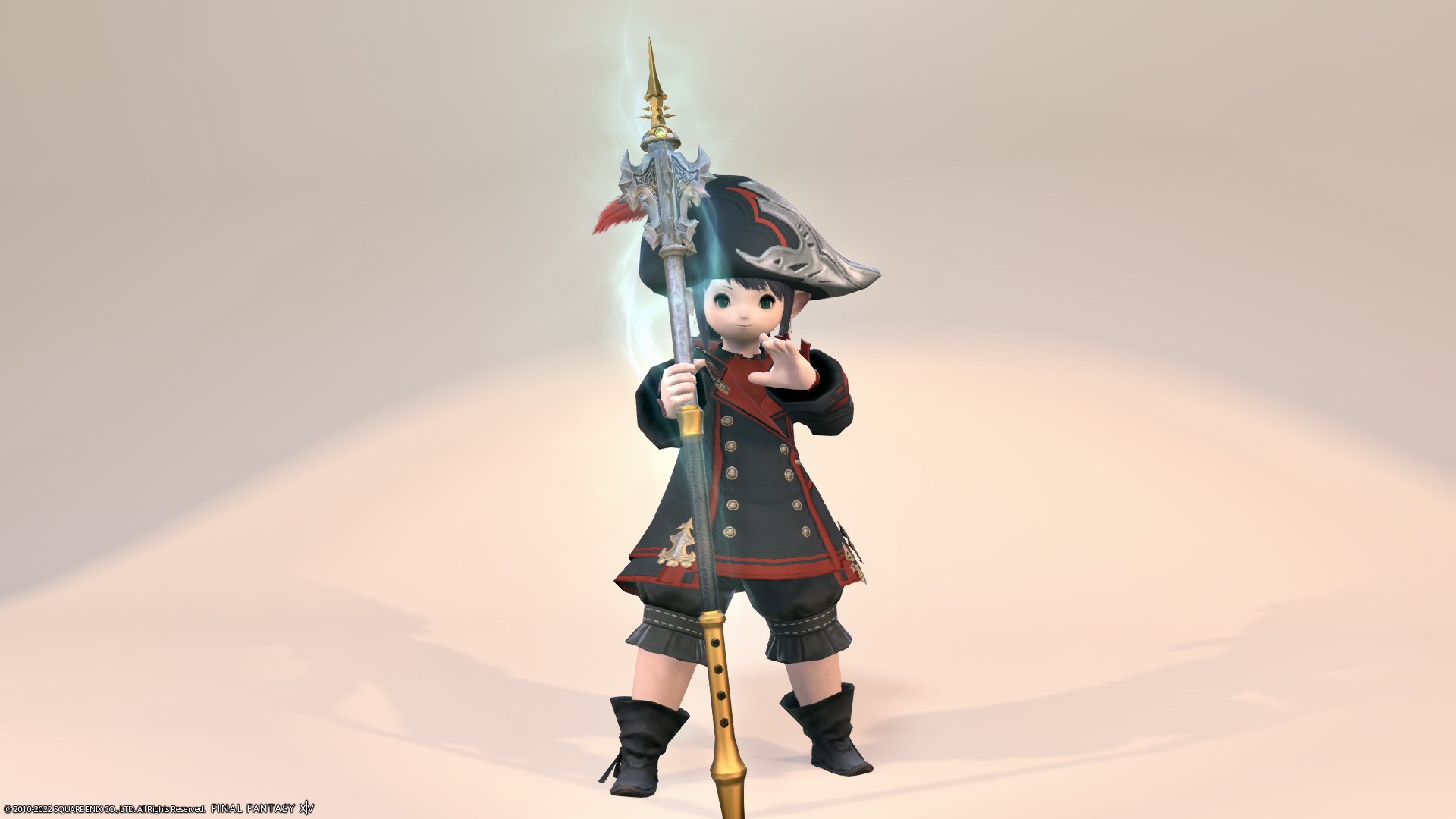 It is a slightly greenish aura.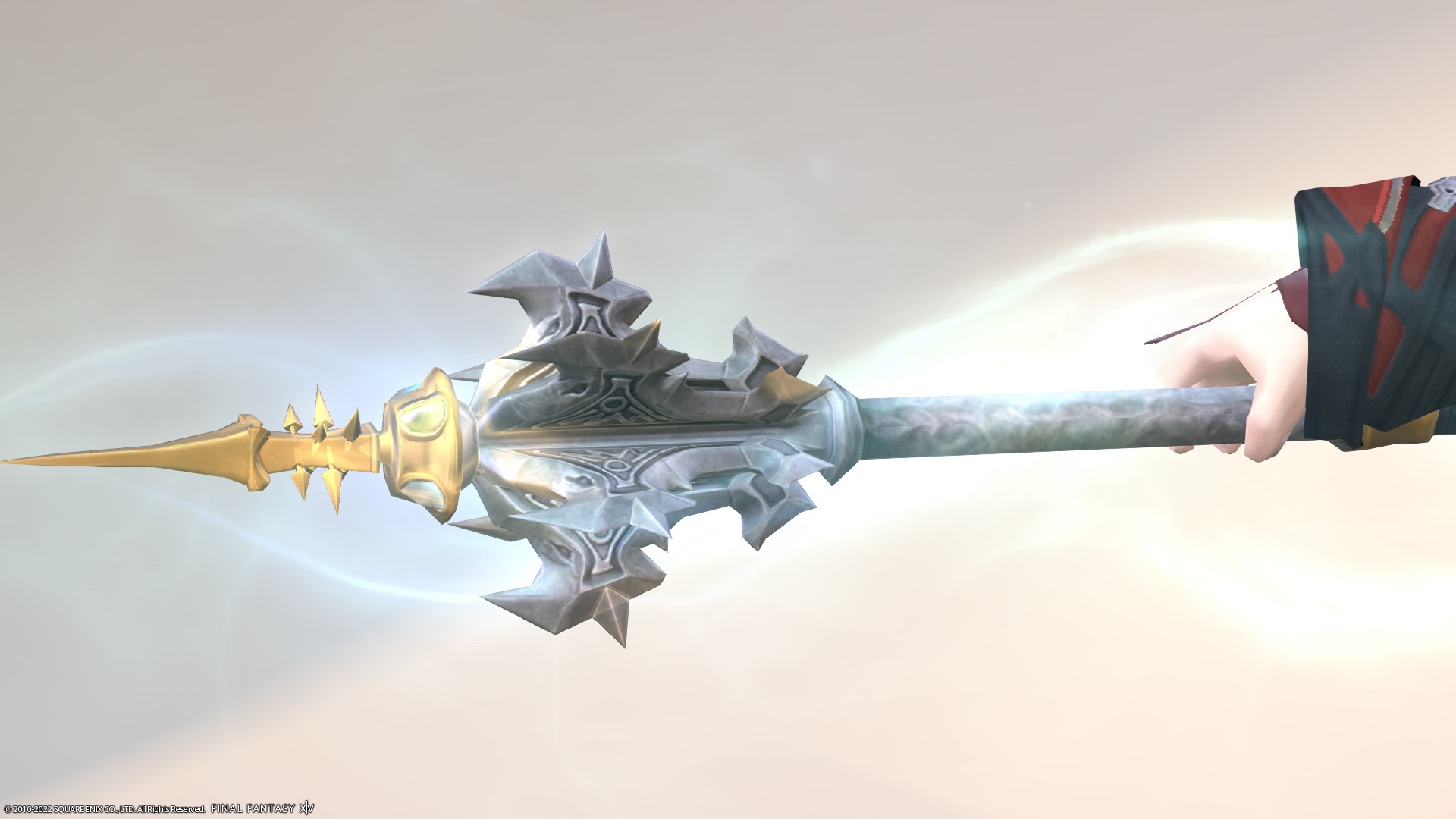 What's more, it's also beautiful that the powder of light scatters at the moment you hold it.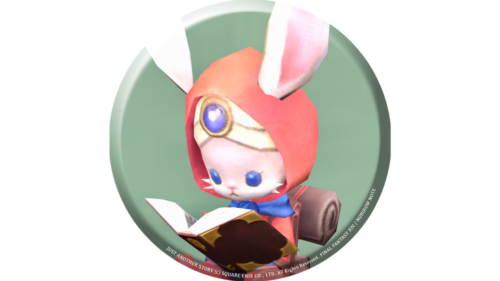 namingway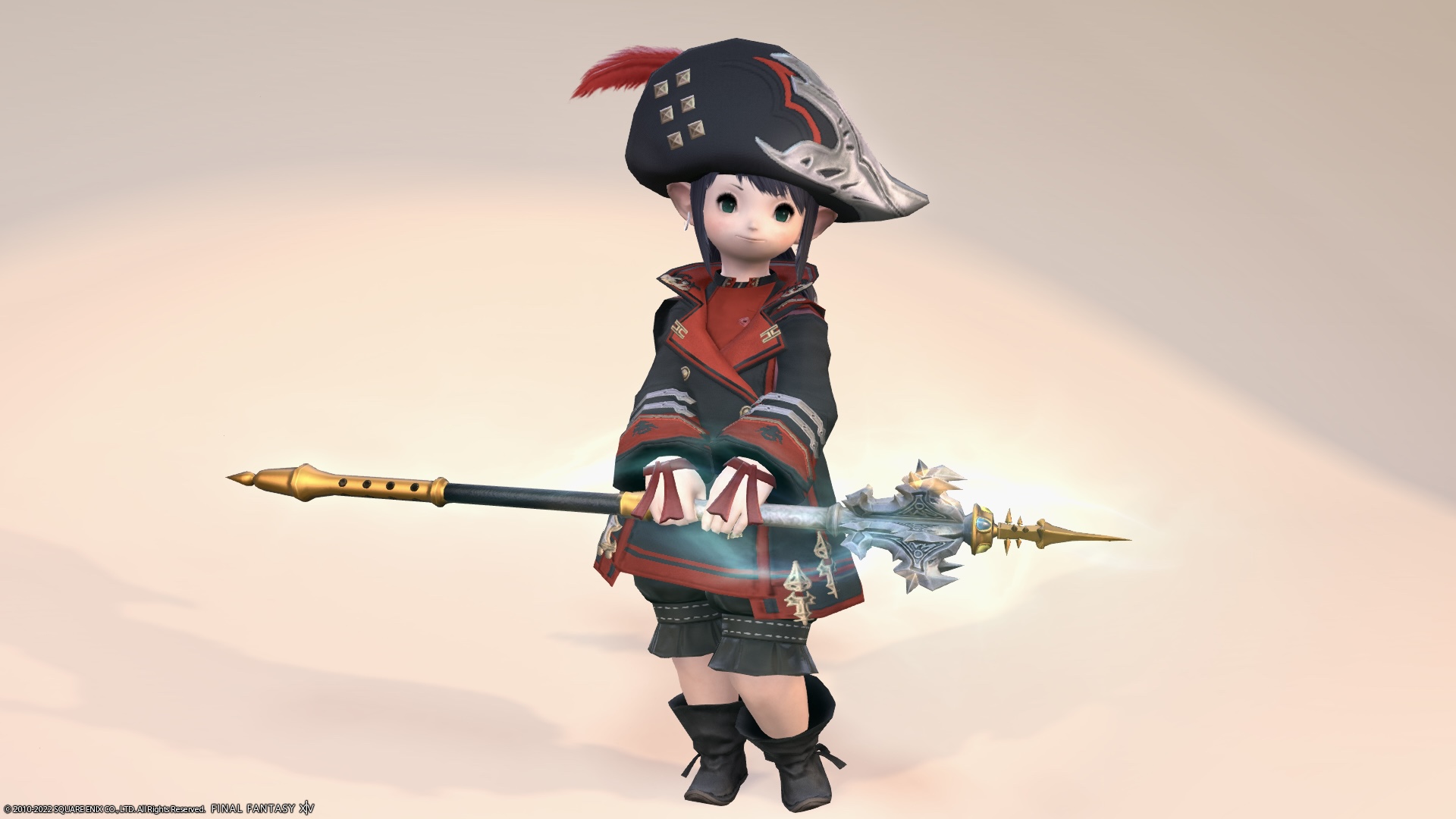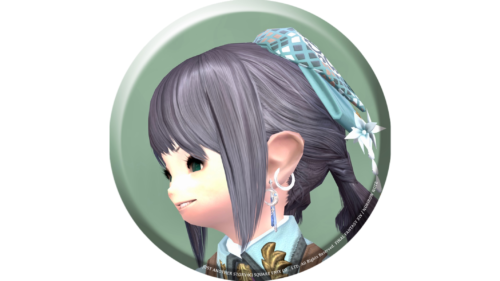 noriko
That is right! I'll make this shine over and over again. lol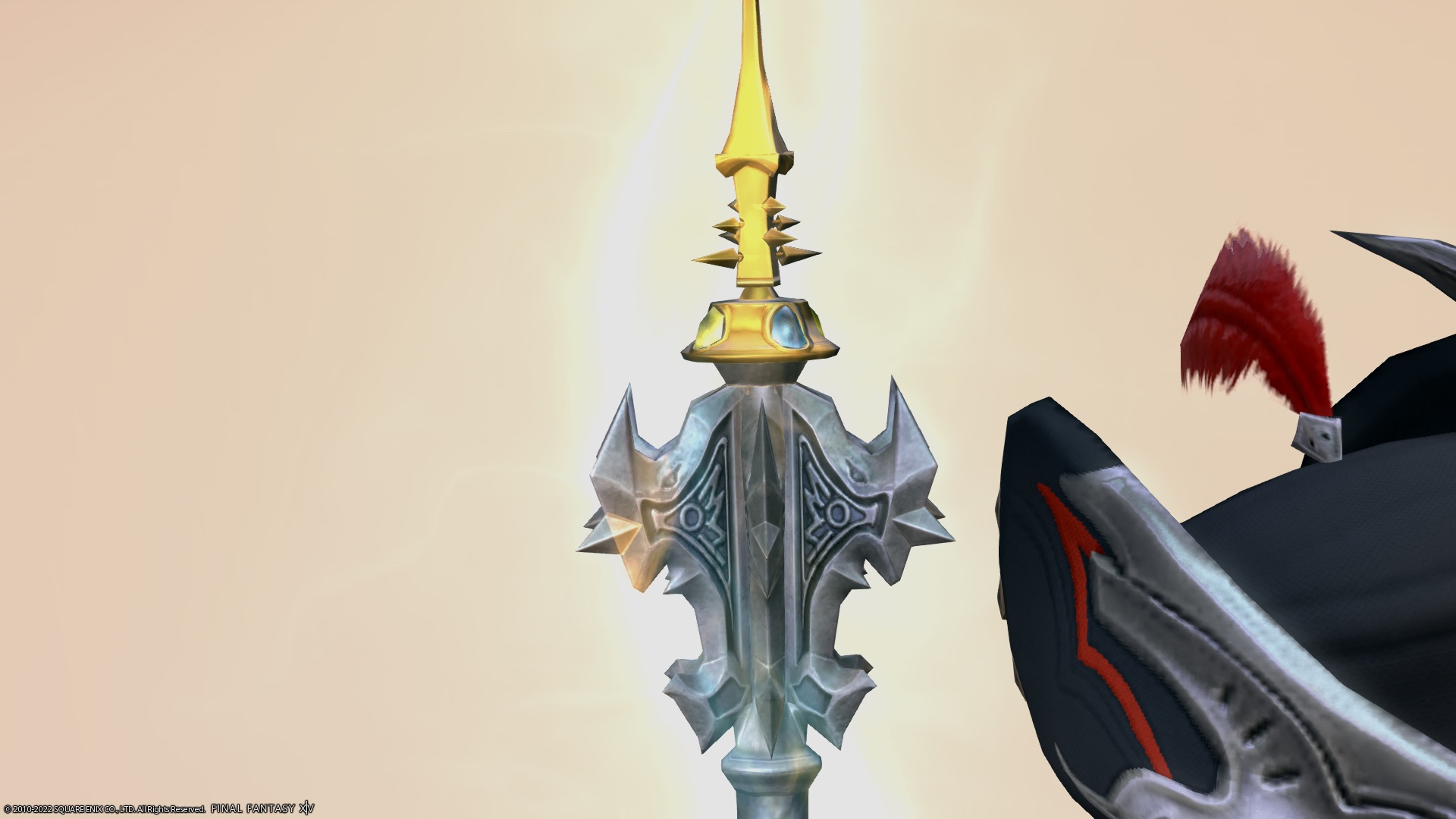 I don't think you can see how it shines with just the photos, so please check it out in the video below.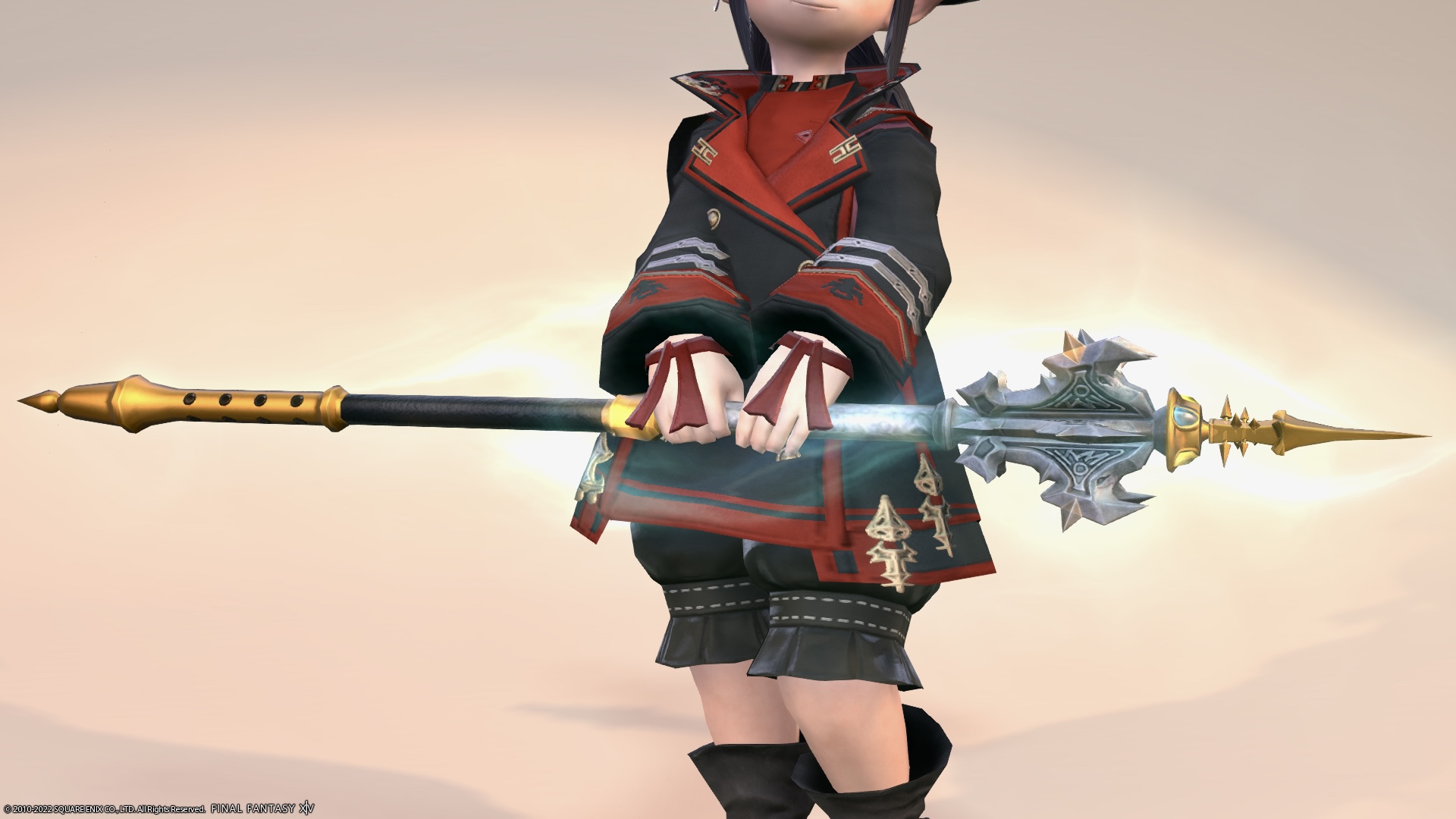 This "Yagrush" can be obtained in exchange for Allagan Tomestone Poetics from Rowena's Representatives in various parts of Eorzea.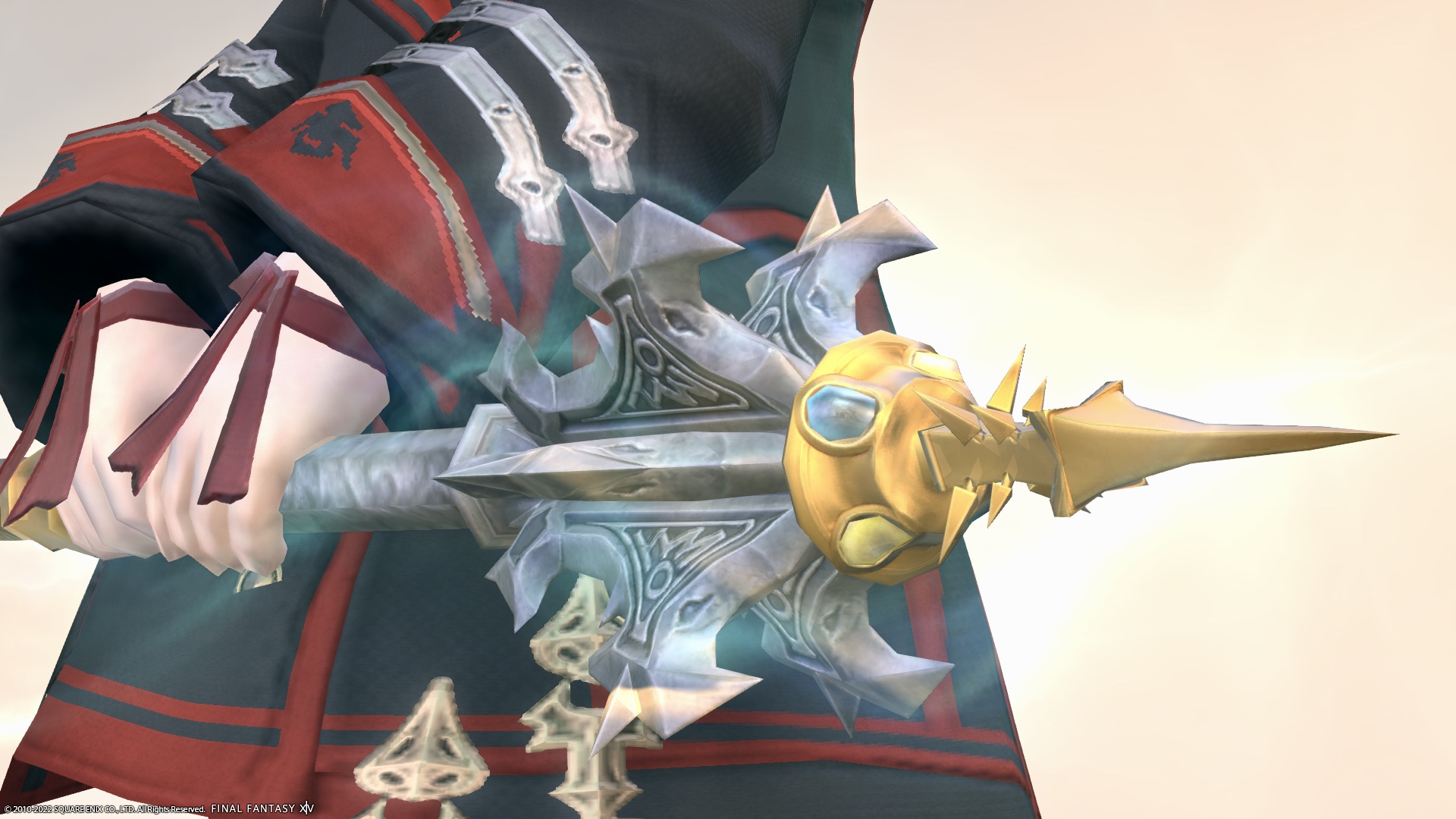 By the way, it's a rare mace in this world, but why does the white mage or healer have the image of a mace?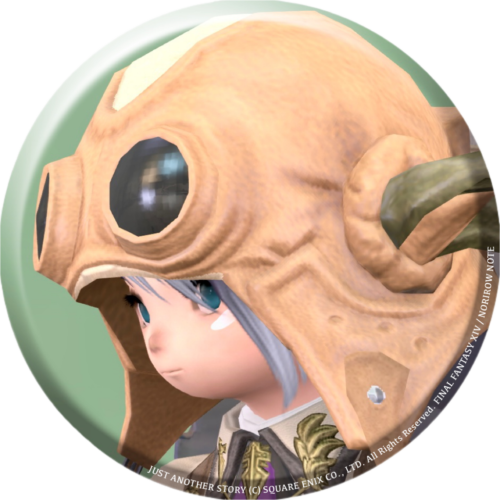 norirow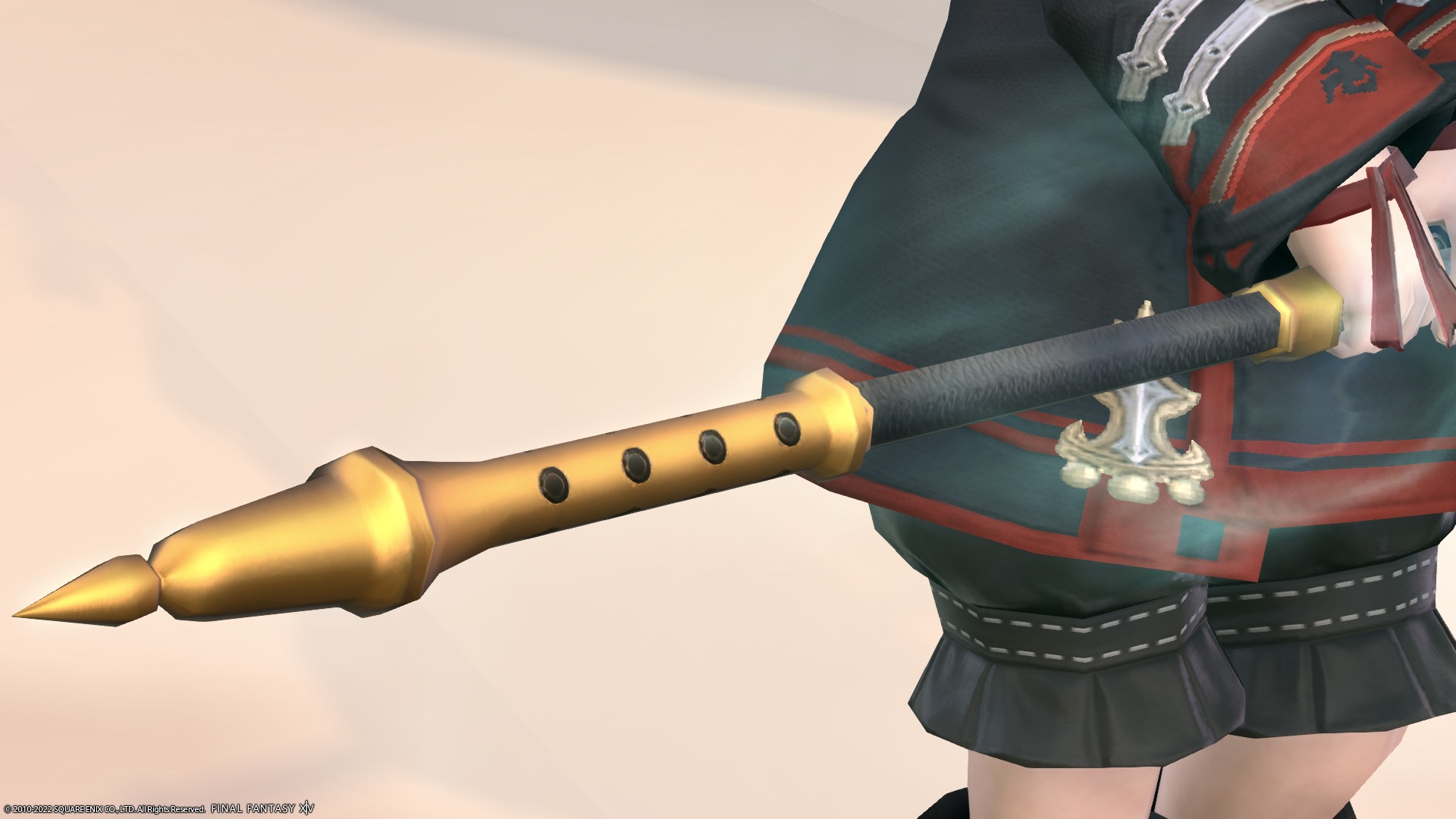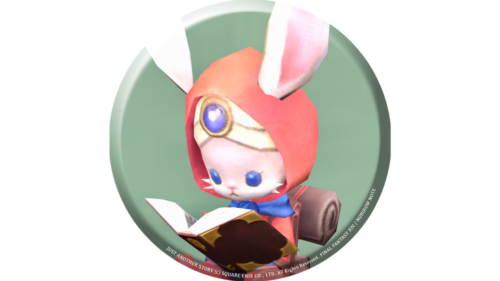 namingway
Perhaps because of the religious reason that priests can't have cutlery, RPG priests have had maces for generations.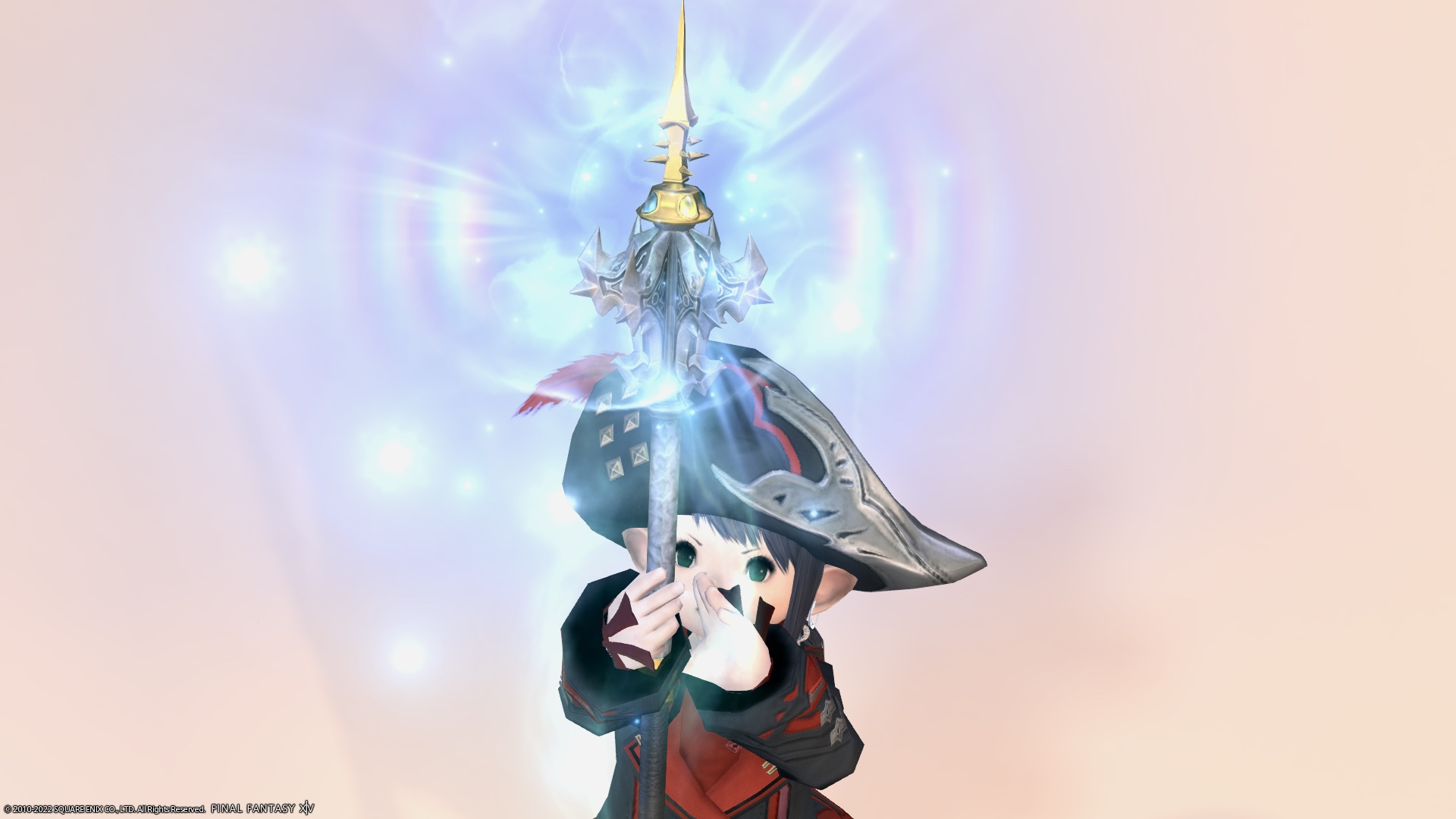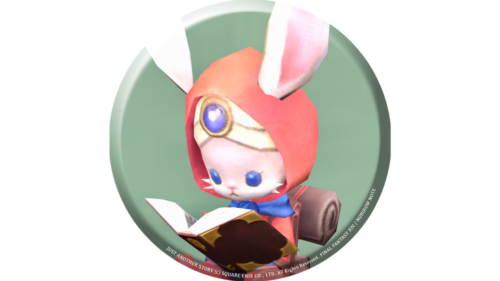 namingway
But if you were hit with this, in a way, it would hurt more than a cutlery.
I'm scared of your imagination! 💦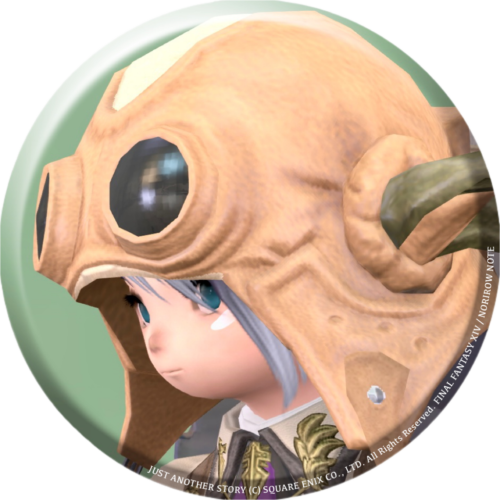 norirow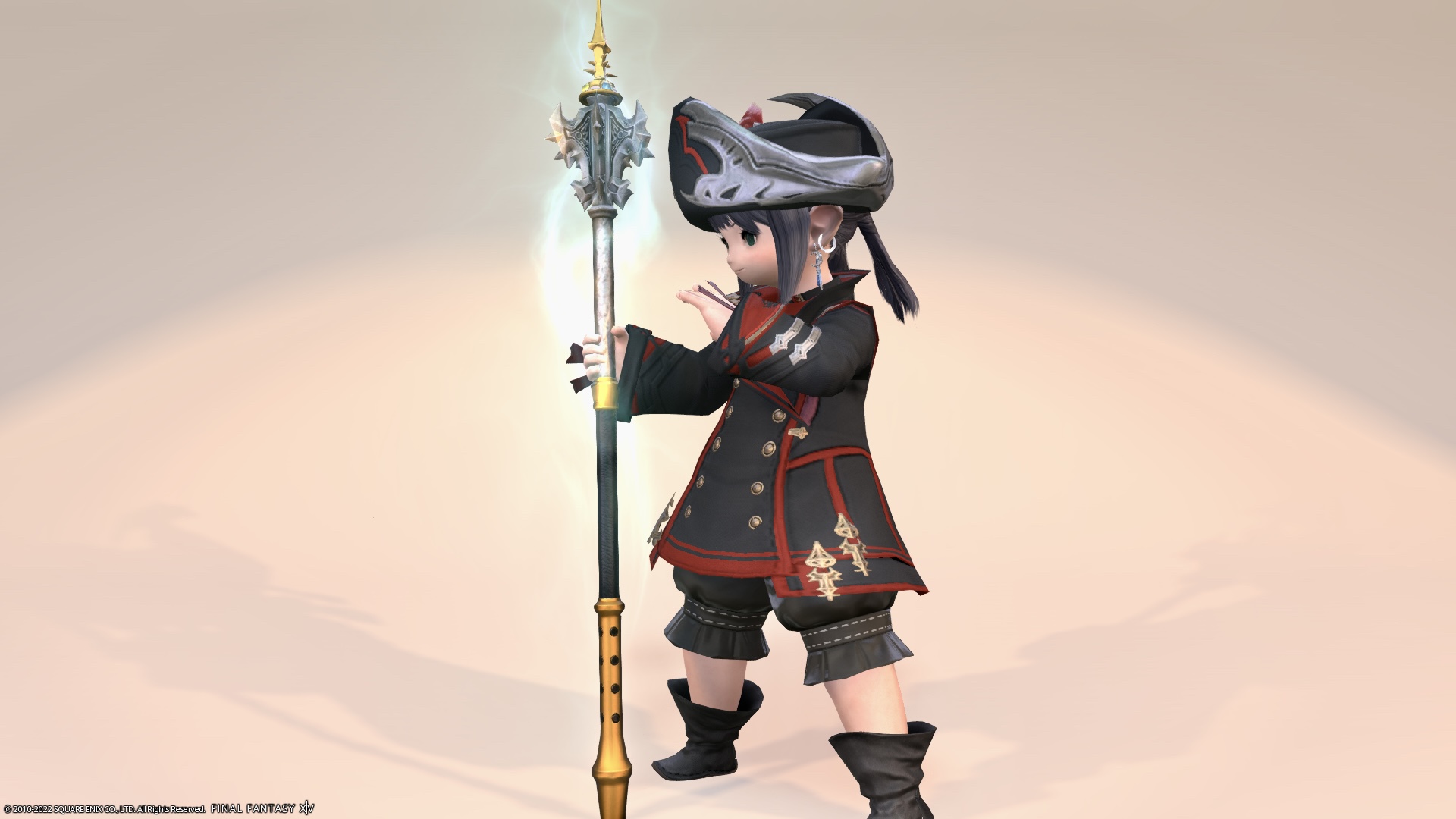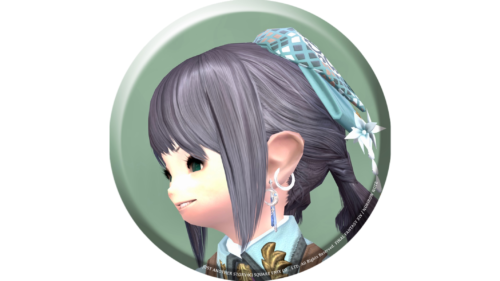 noriko
Fufu, but I don't hit too much so don't worry ♪
What does "too much" mean? 💦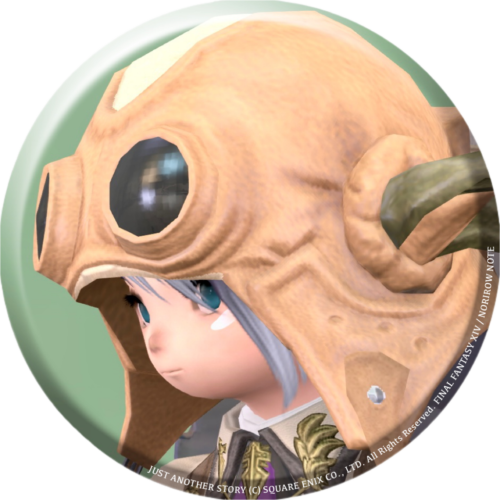 norirow
Video recording
I recorded a video of how it shines.
So, it was a record of the white mage's precious mace weapon "Yagrush".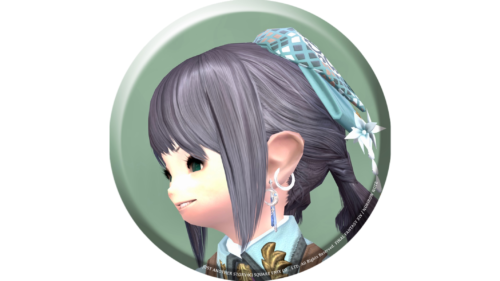 noriko
Related records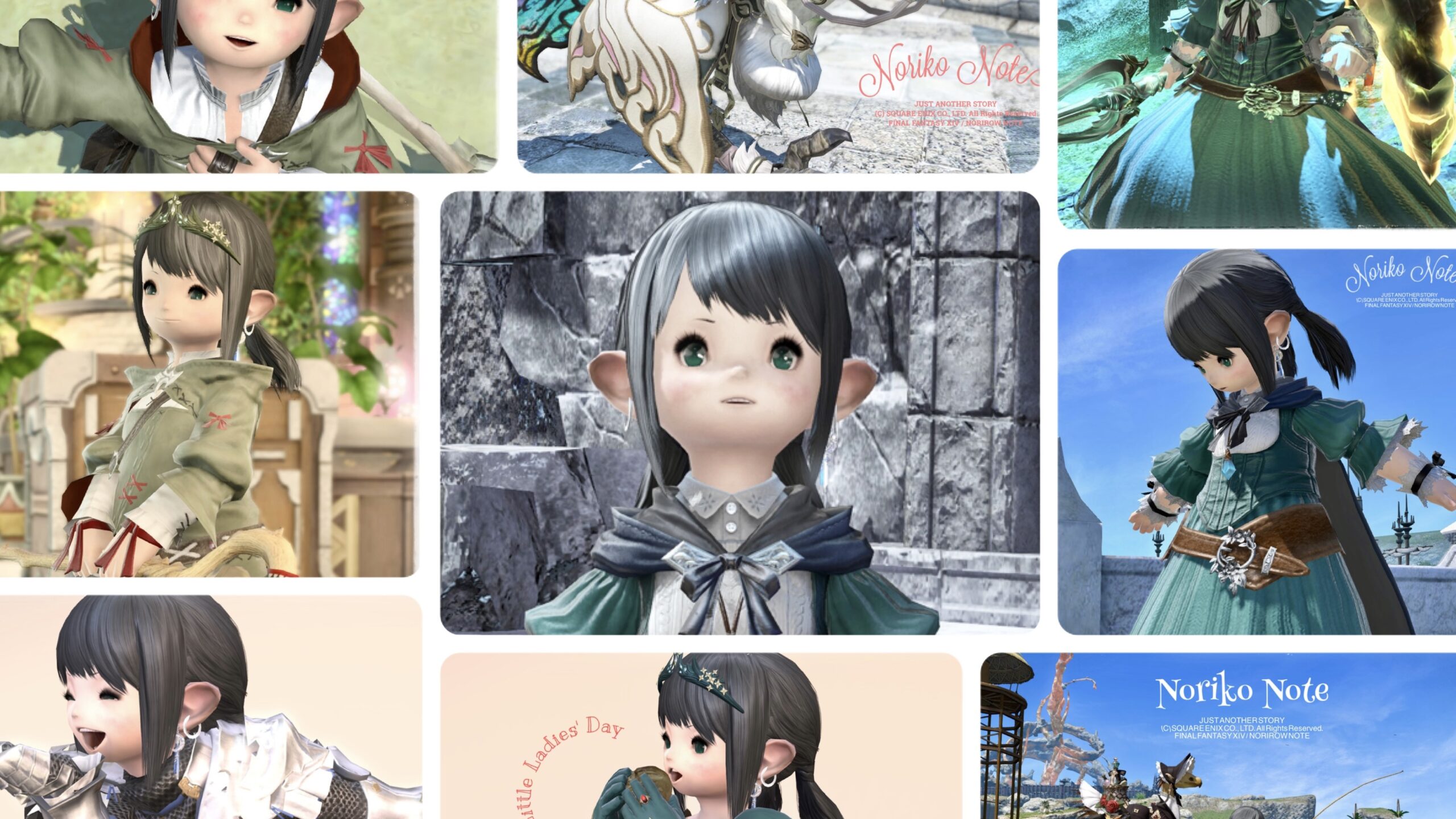 Noriko Note
This is a summary of Noriko's cute costumes and items! / ノリコちゃんの可愛い衣装やアイテムのまとめです!