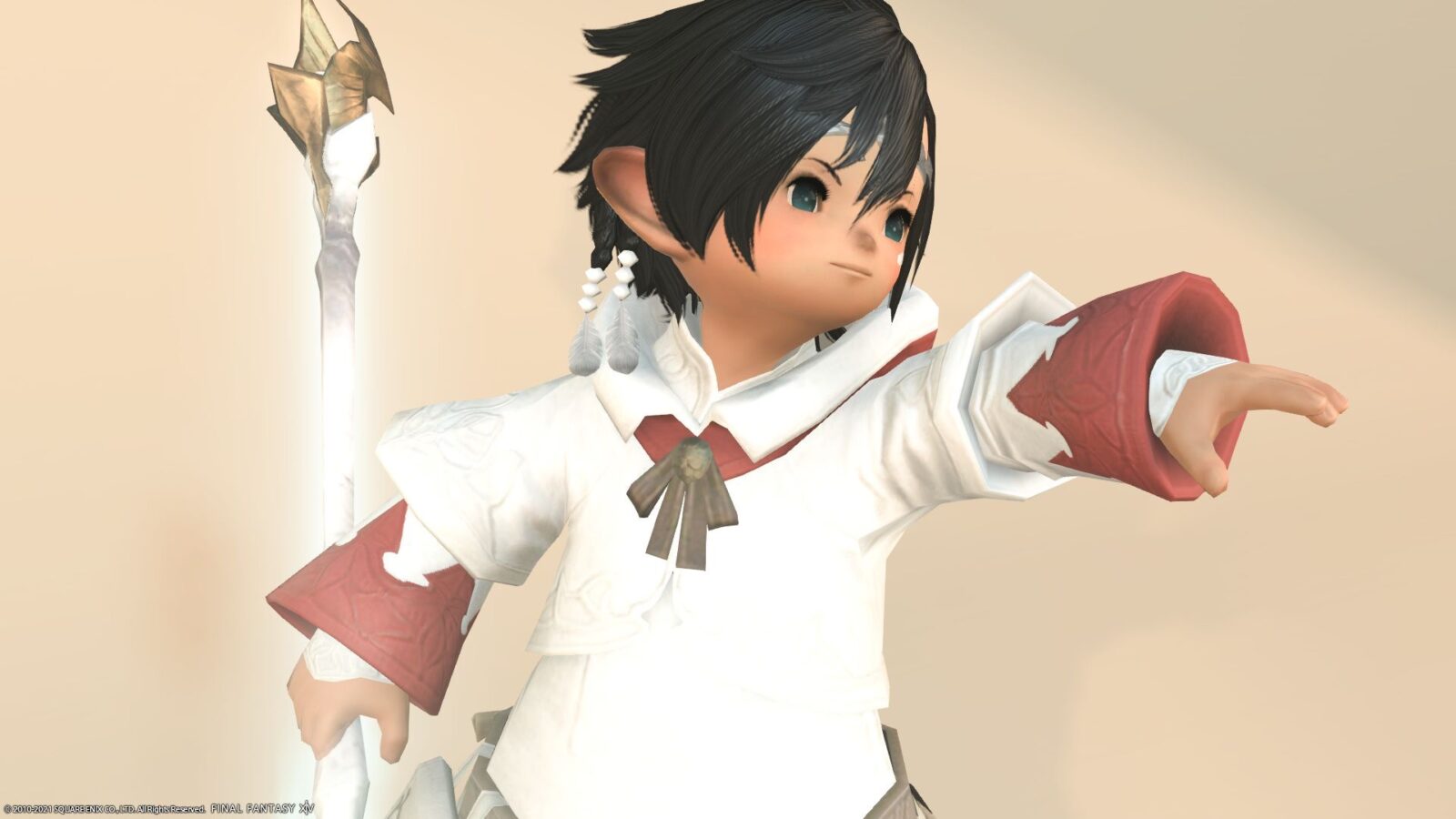 This is the "Healer" series, which is the AF1 equipment of the White Mage (equipment exclusively for Lv50 jobs).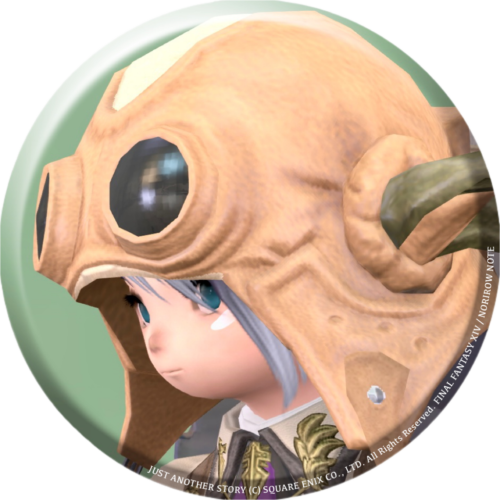 norirow
It's a traditional white witch image design that continues from FF1.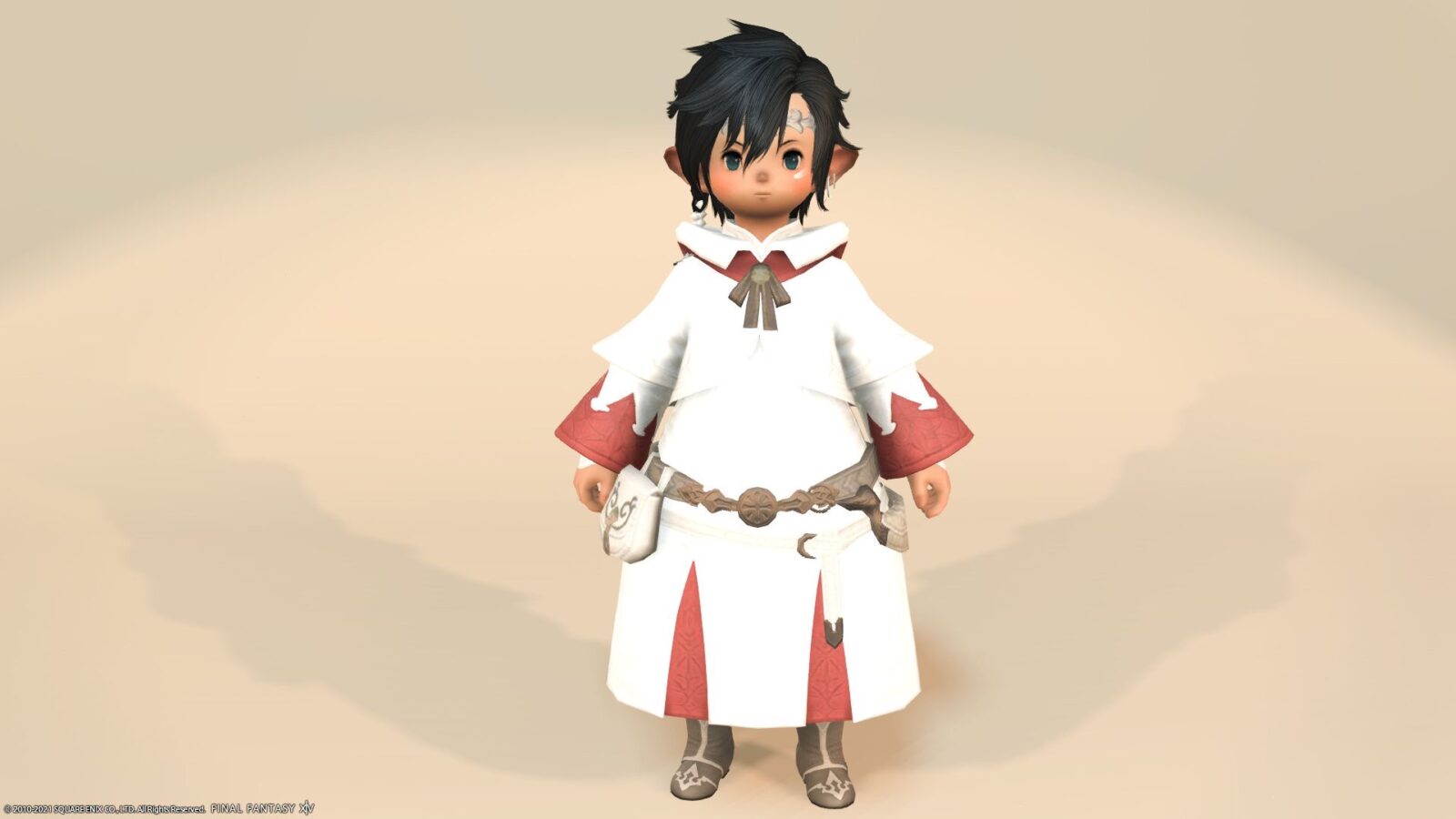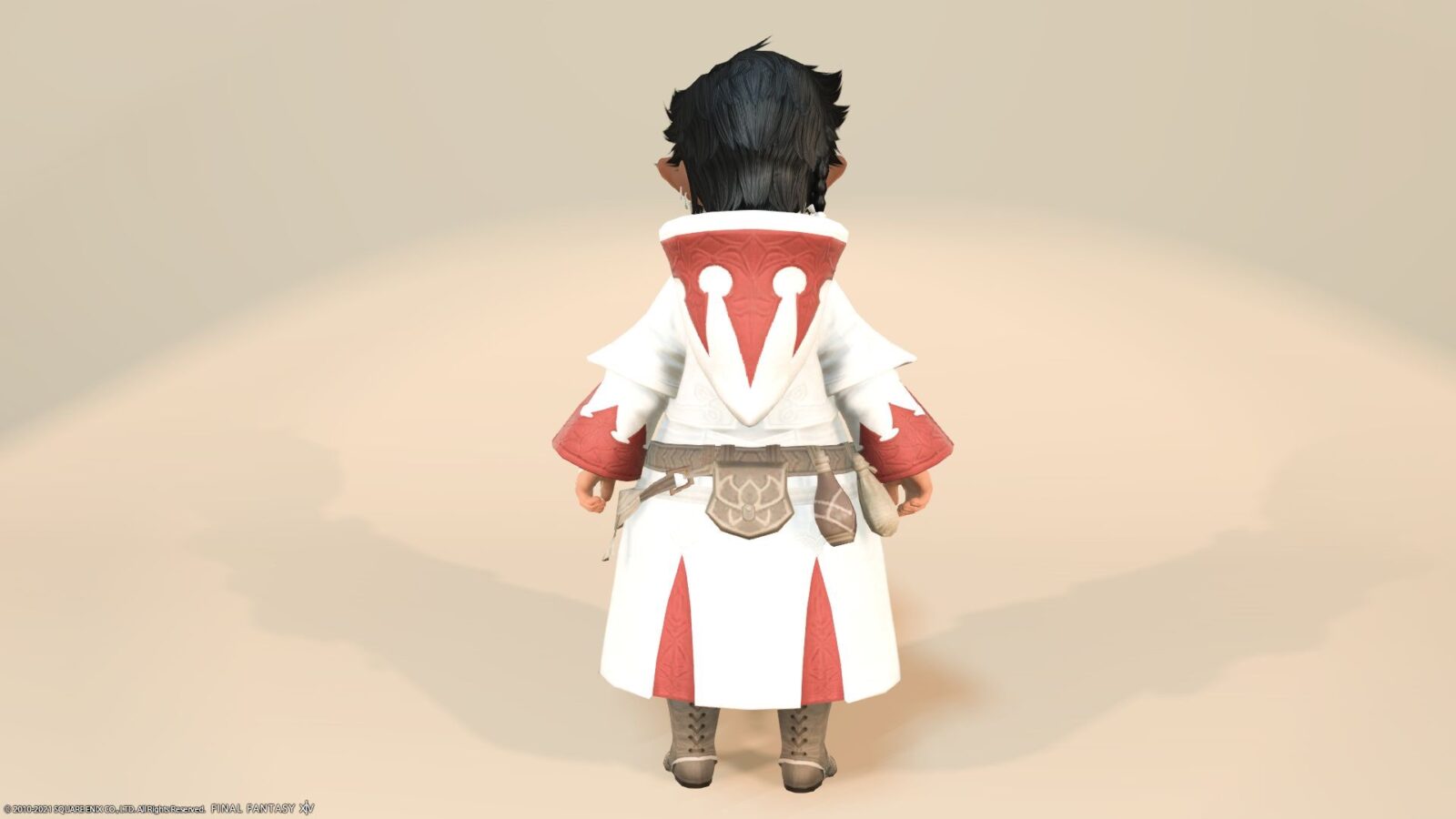 I don't think it suits you …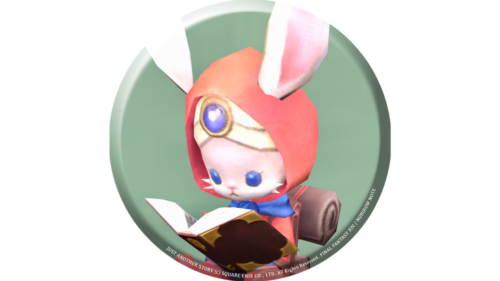 namingway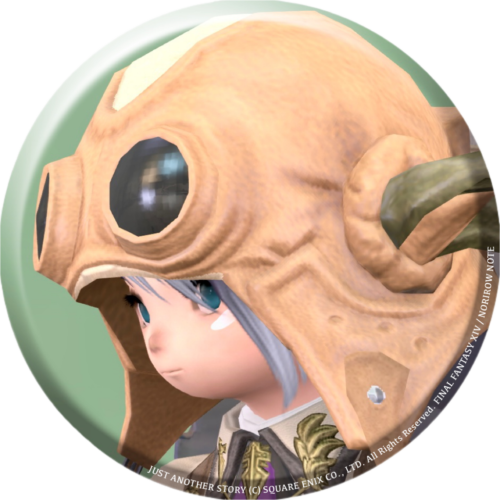 norirow
White Mage AF1 Equipment "Healer" Attire
These can be obtained by advancing the White Mage Job Quest to Lv50.
The head equipment is hard to see due to the hairstyle, but it is a cute circlet.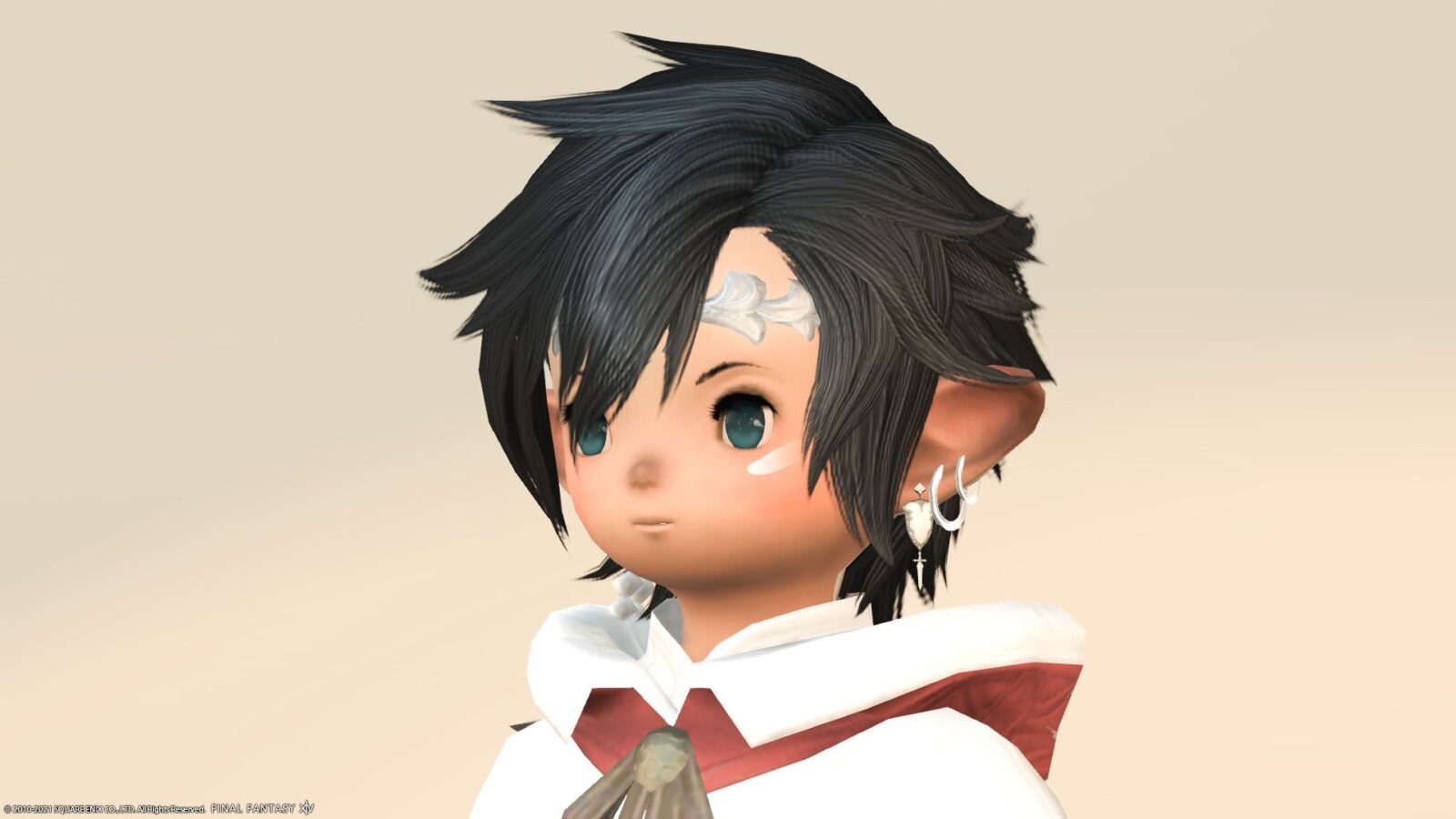 The body equipment is a traditional white magic suit of the FF series, with white as the base and red on the sleeves and hem.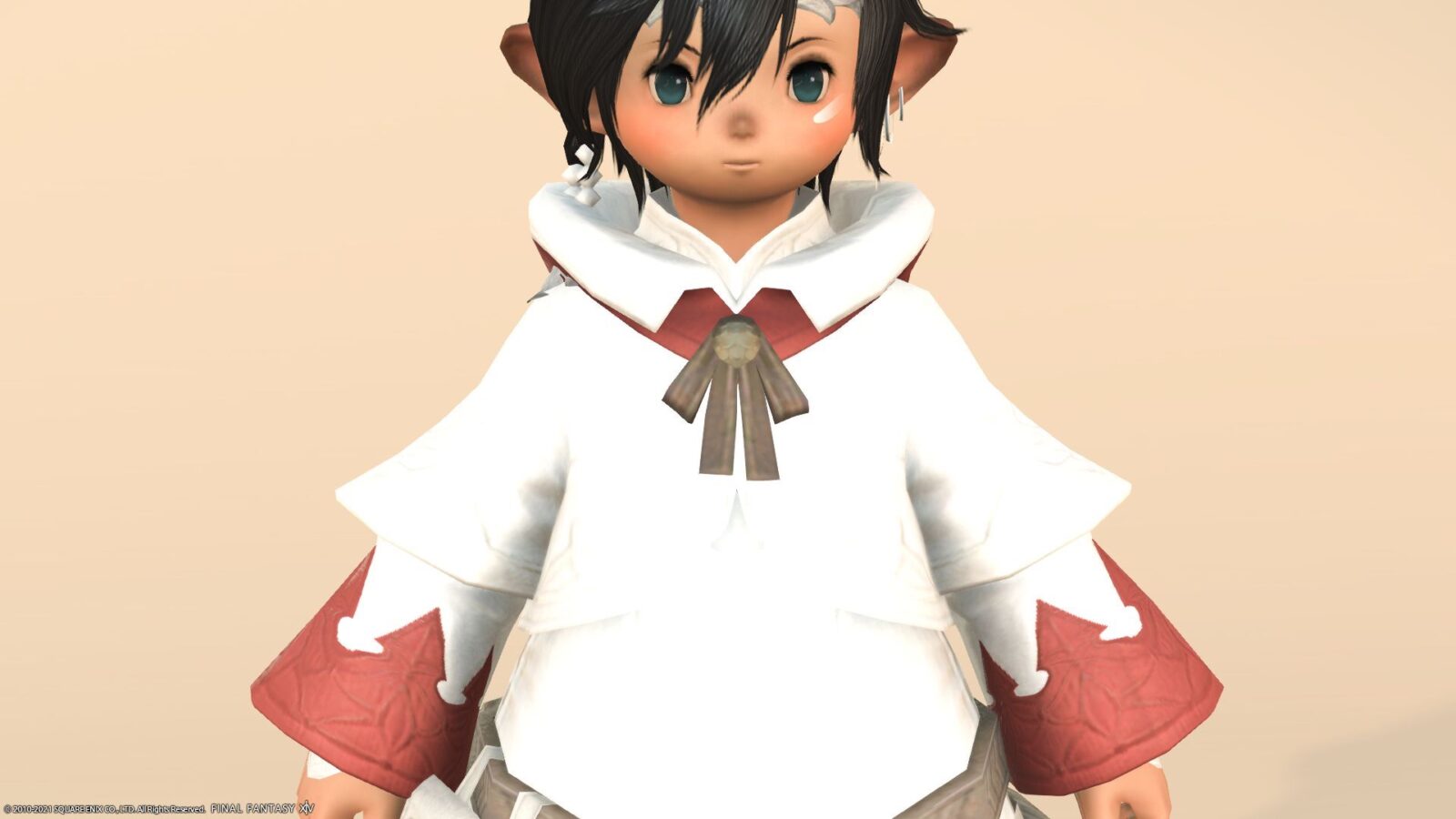 If you look closely, you can see that it is wearing something like a bolero. The ribbon is cute.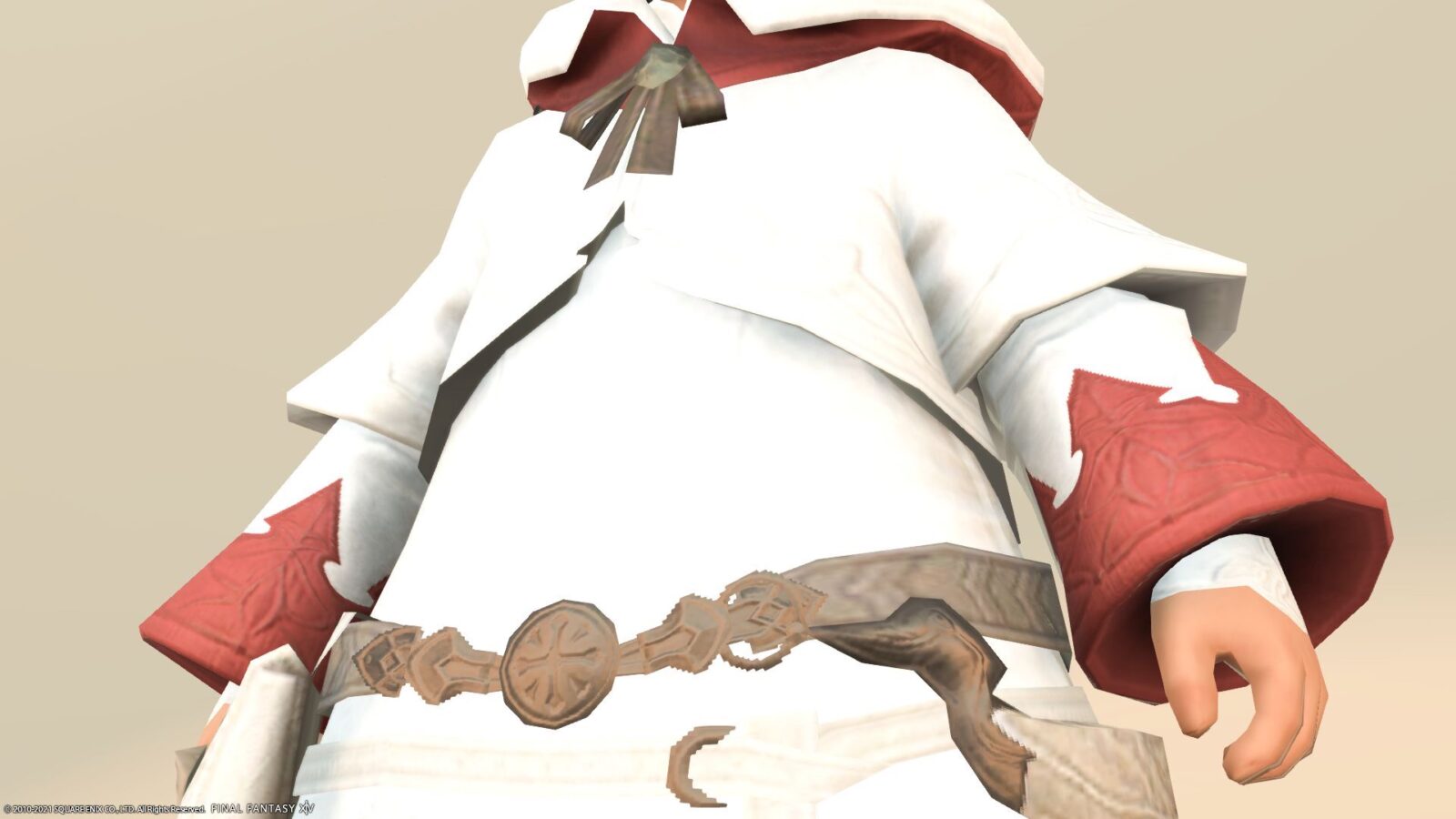 There is a large hood behind.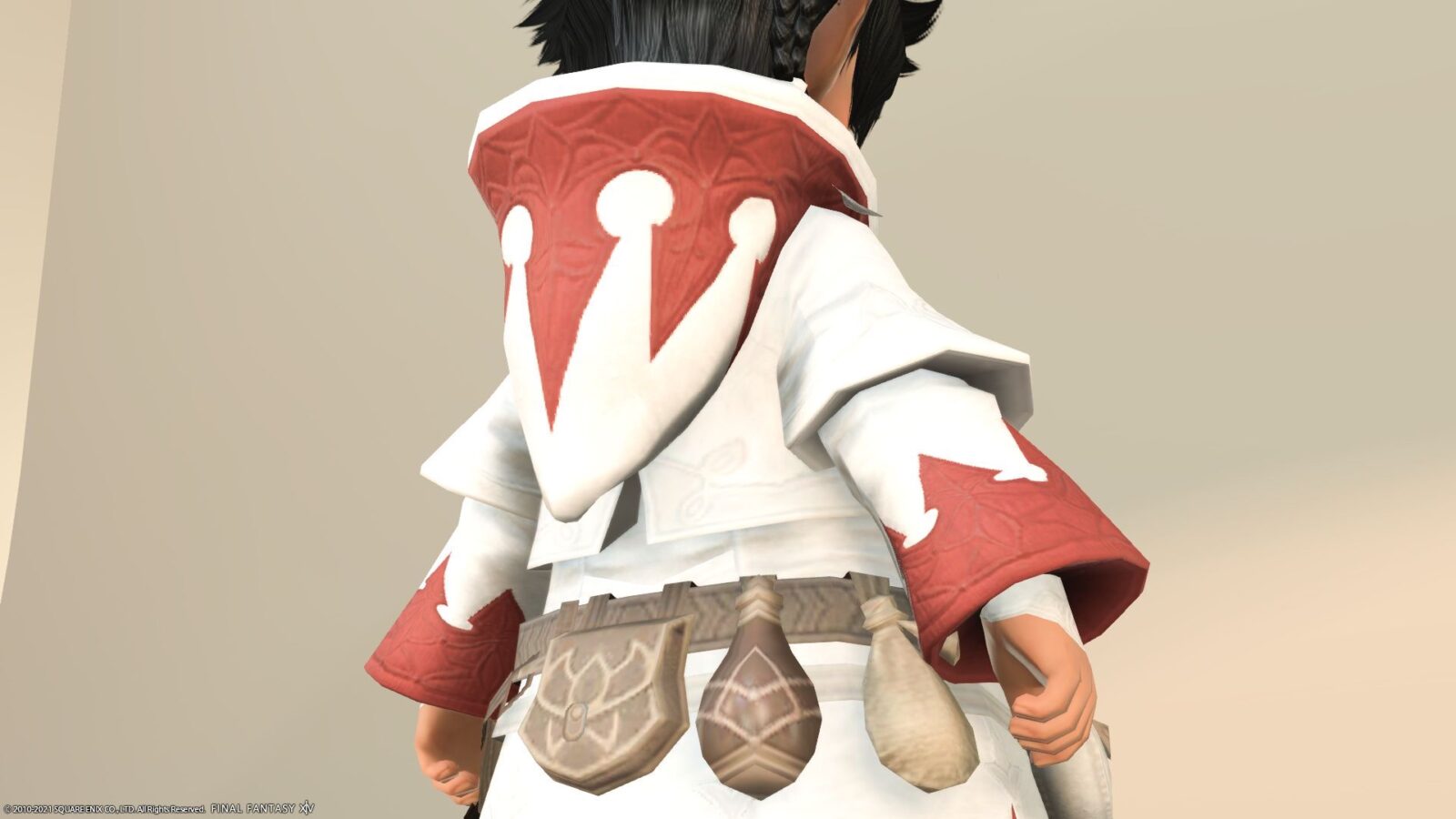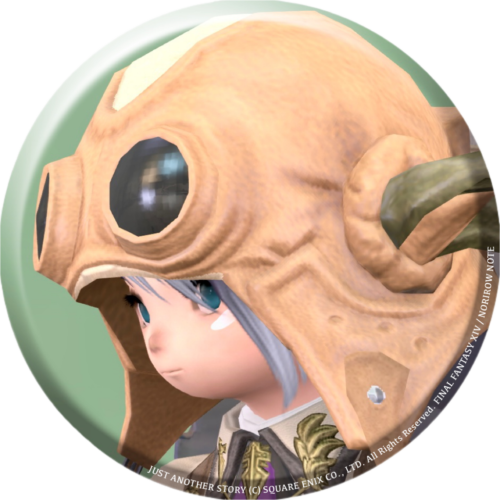 norirow
I wanted to wear this hood … and I think it's a perfect white mage image (and I'm sure it will look good on me)
The duck bag on the waist is cute.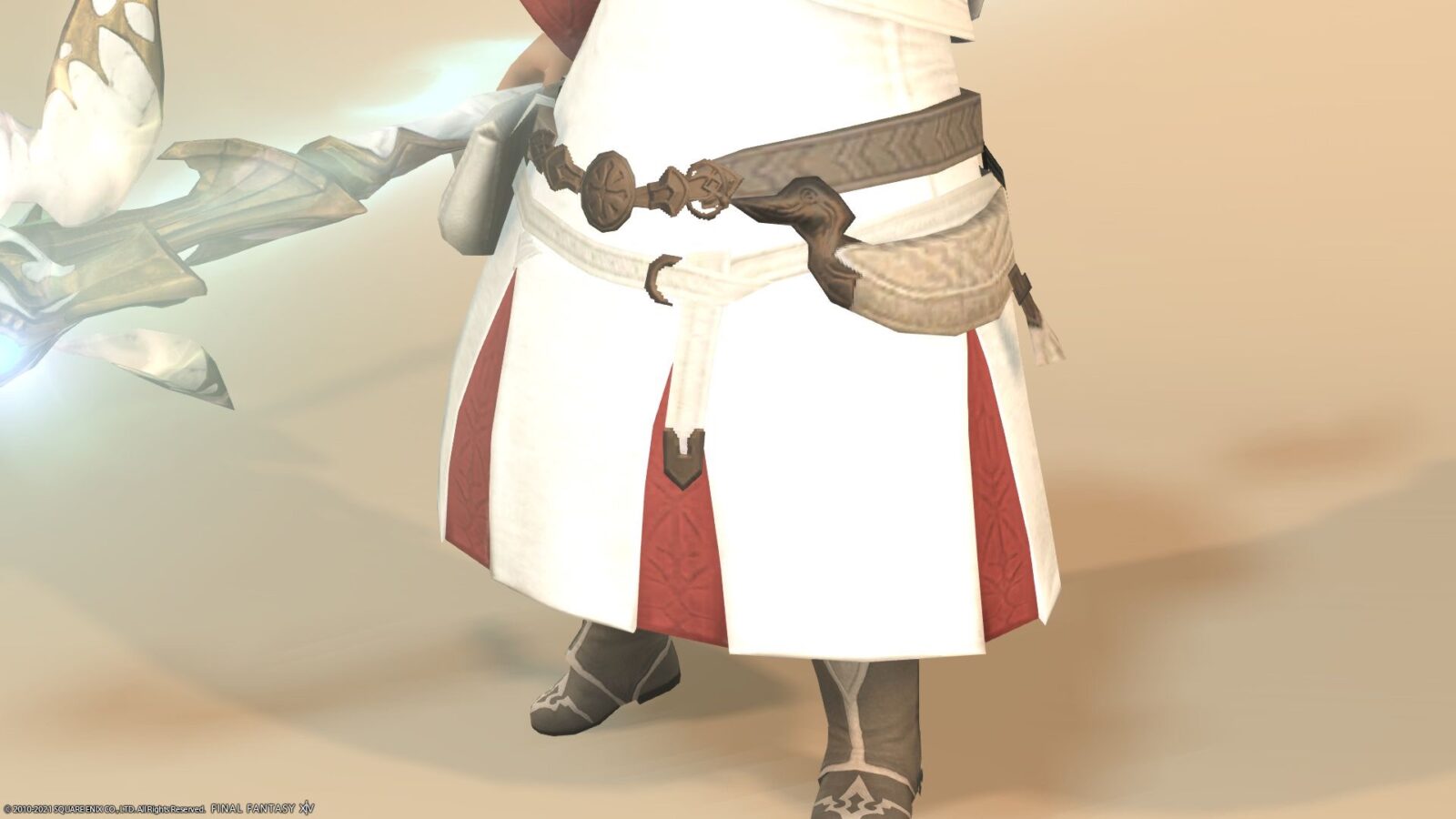 I don't think it suits you because it's a cute design.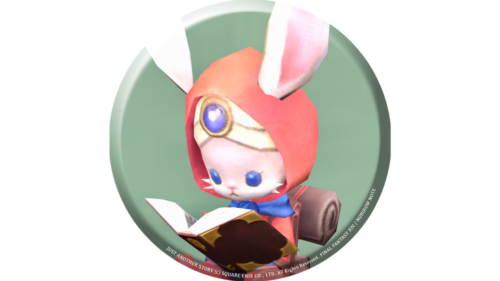 namingway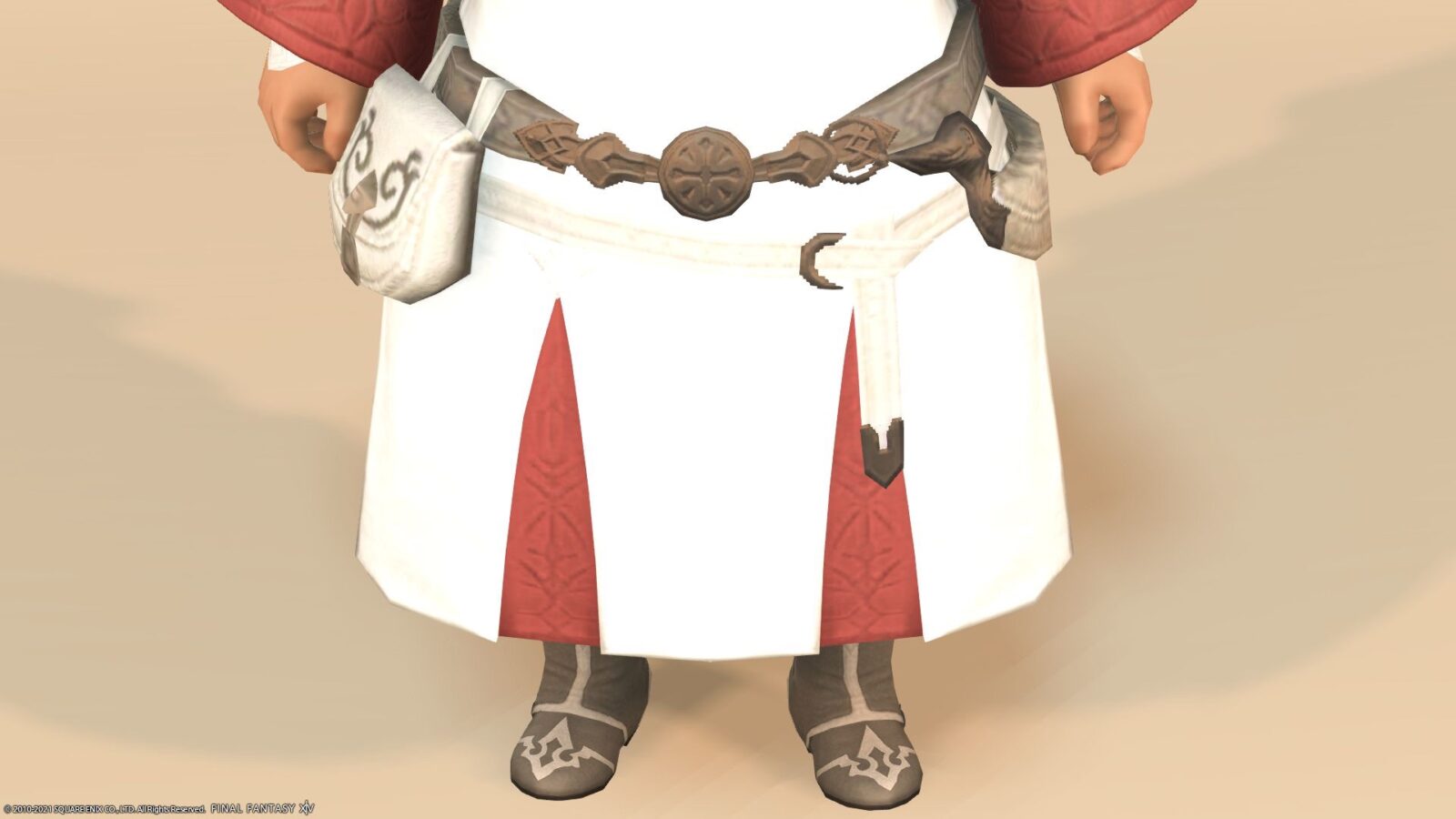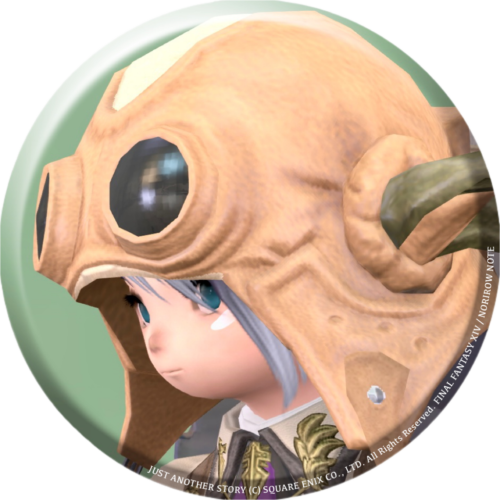 norirow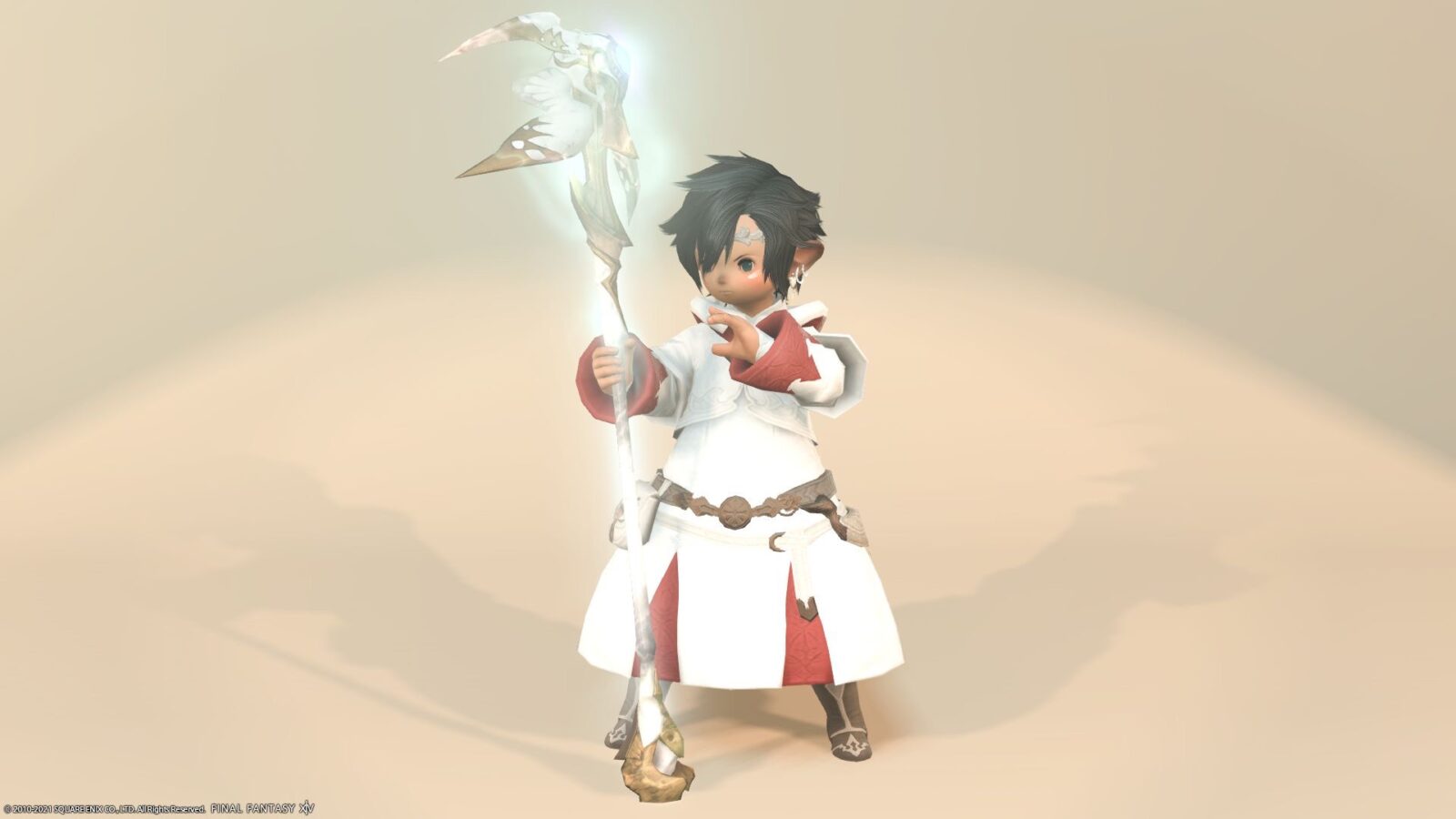 The weapon I have is the White Mage Zodiac Weapon (ZW) Second Stage "Thyrus Zenith"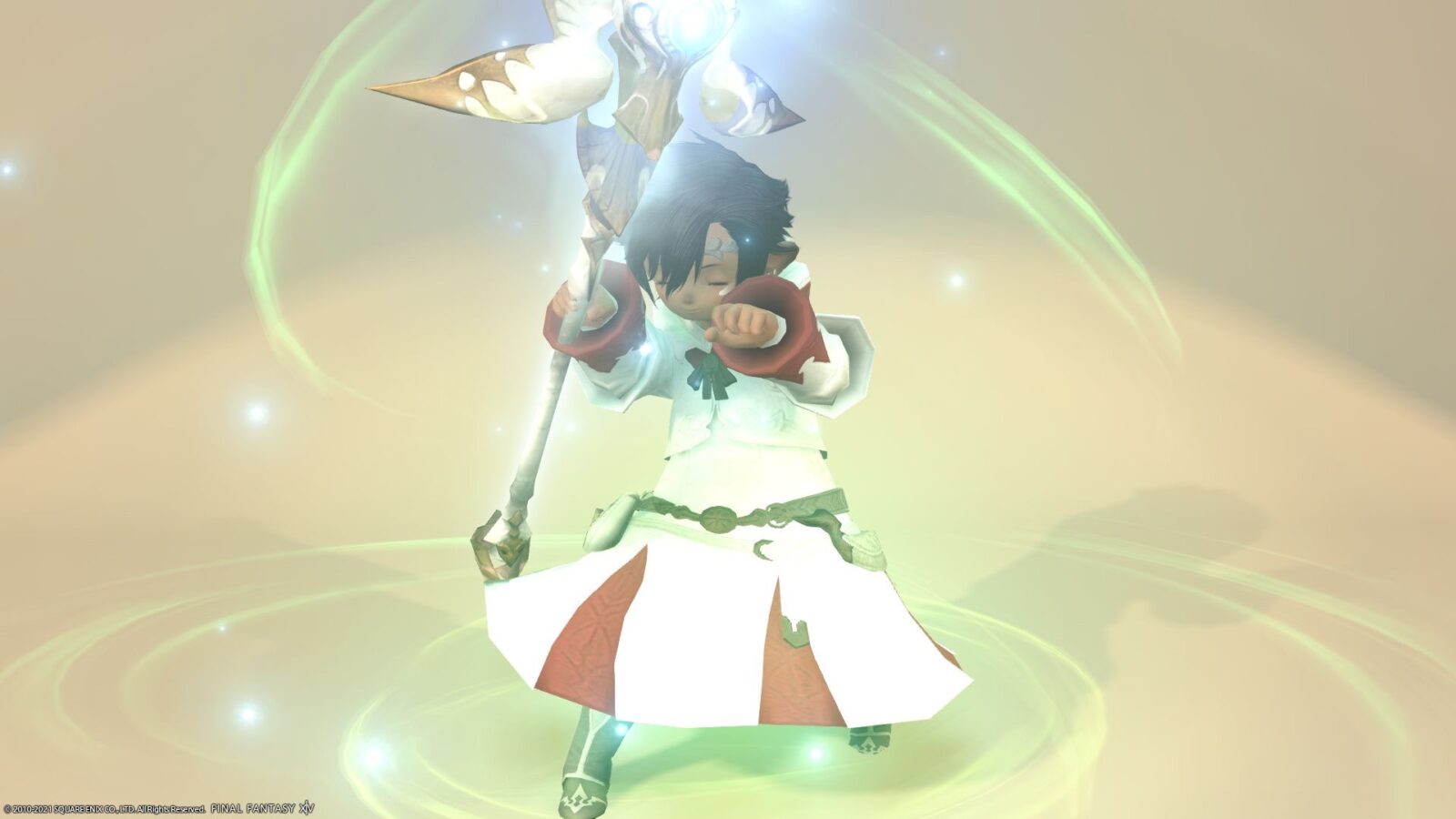 It's a weapon that shines beautifully.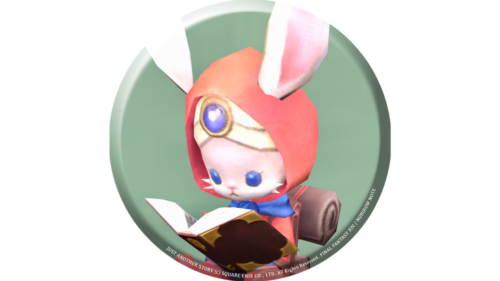 namingway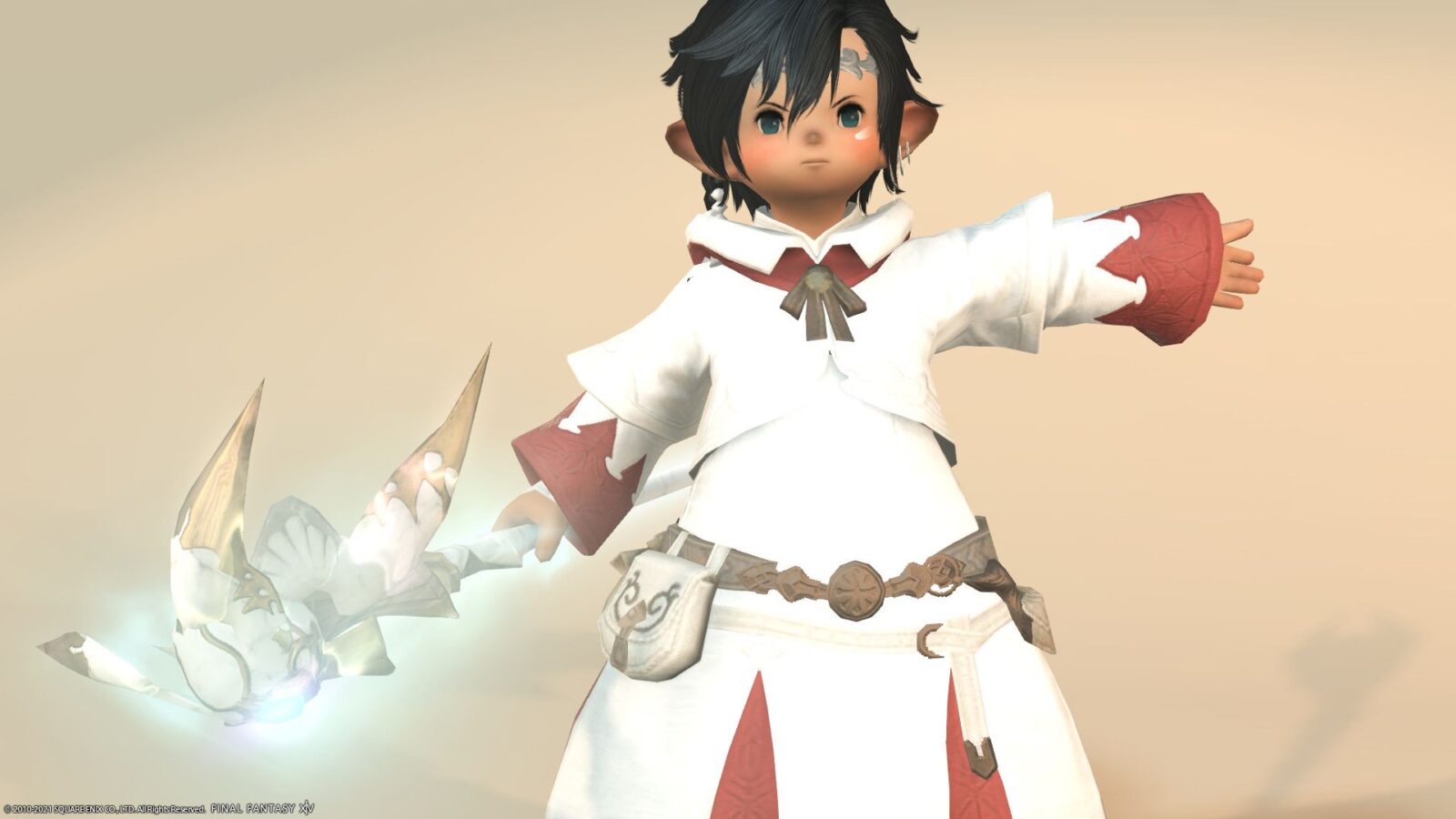 This equipment itself cannot be dyed, but if you bring "Healer's Attire Augmentation" to Mr. Kakalan of Mor Dhona, you will be able to evolve and dye it.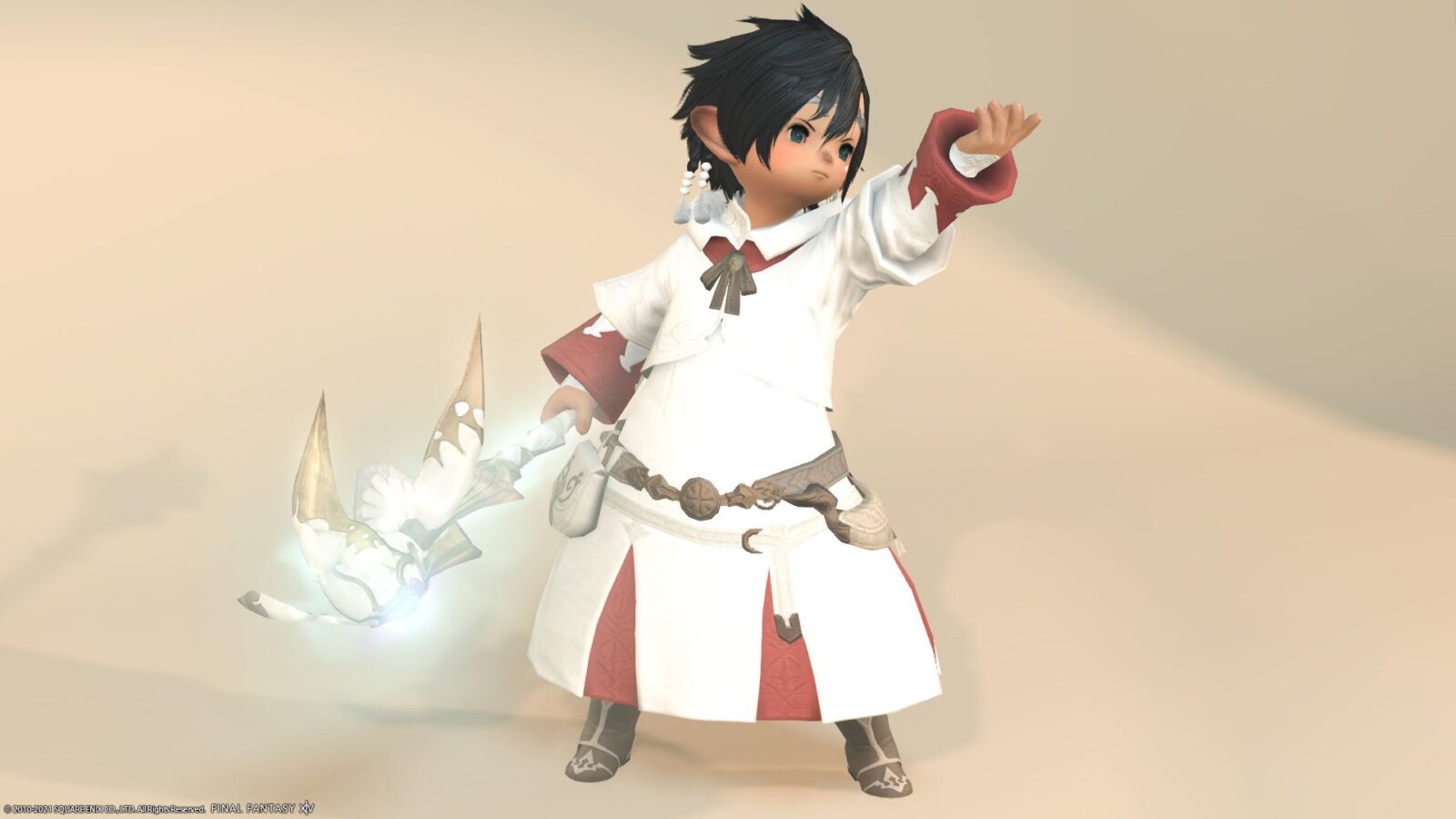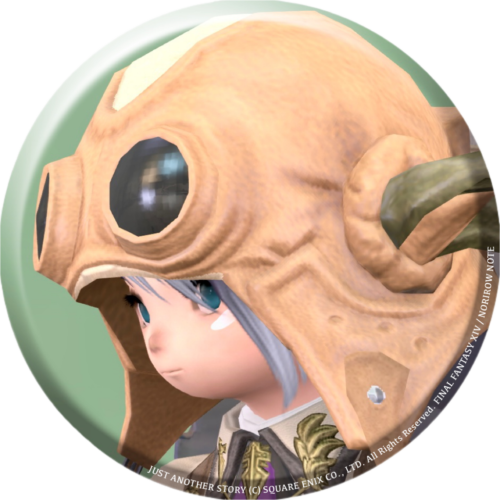 norirow
If I pose coolly, wouldn't it look good on me?
So, it was a record of the "Healer" series equipped with the White Mage AF1.
▼ Please check the video for the movement of the fabric!
Related records
Successive White Mage AF equipment