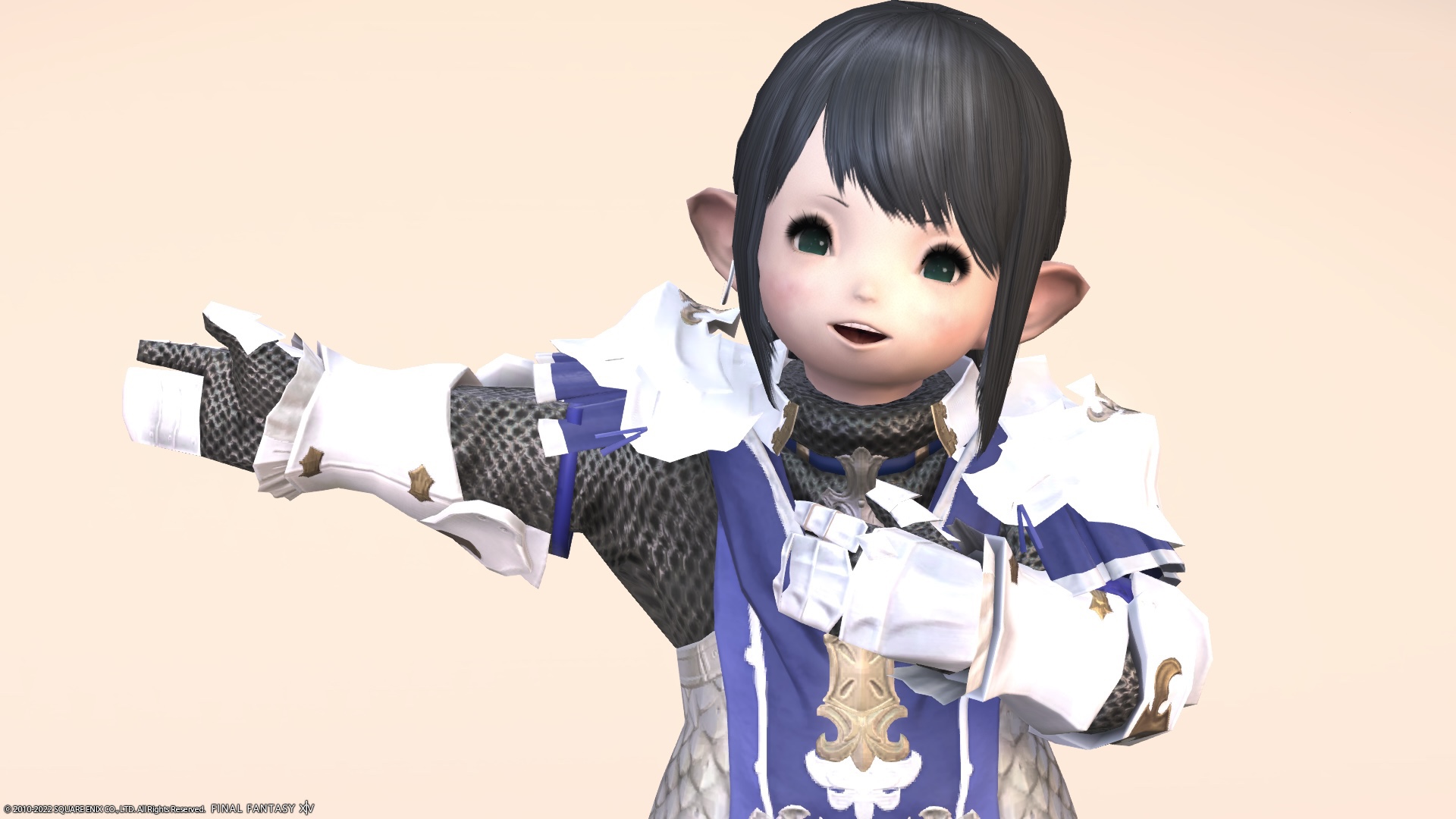 This is a record of the "Valor" series (Lalafell women's version), which is a different color of Paladin AF1 equipment.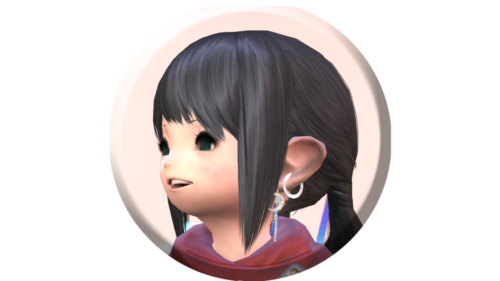 noriko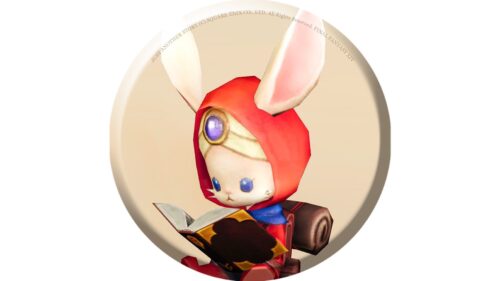 namingway
happy! Continuing from yesterday, it's Nori-chan ♪
Fufu, I got this costume too, so I came to record it!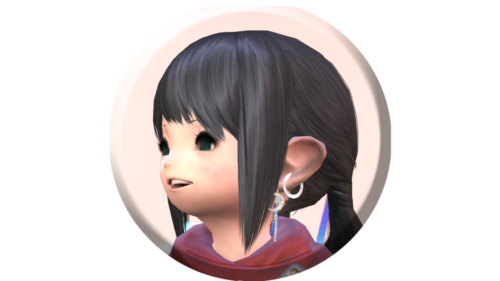 noriko
Paladin AF1 Restoration Equipment
These can be obtained by advancing the Paladin Job Quest to Lv50.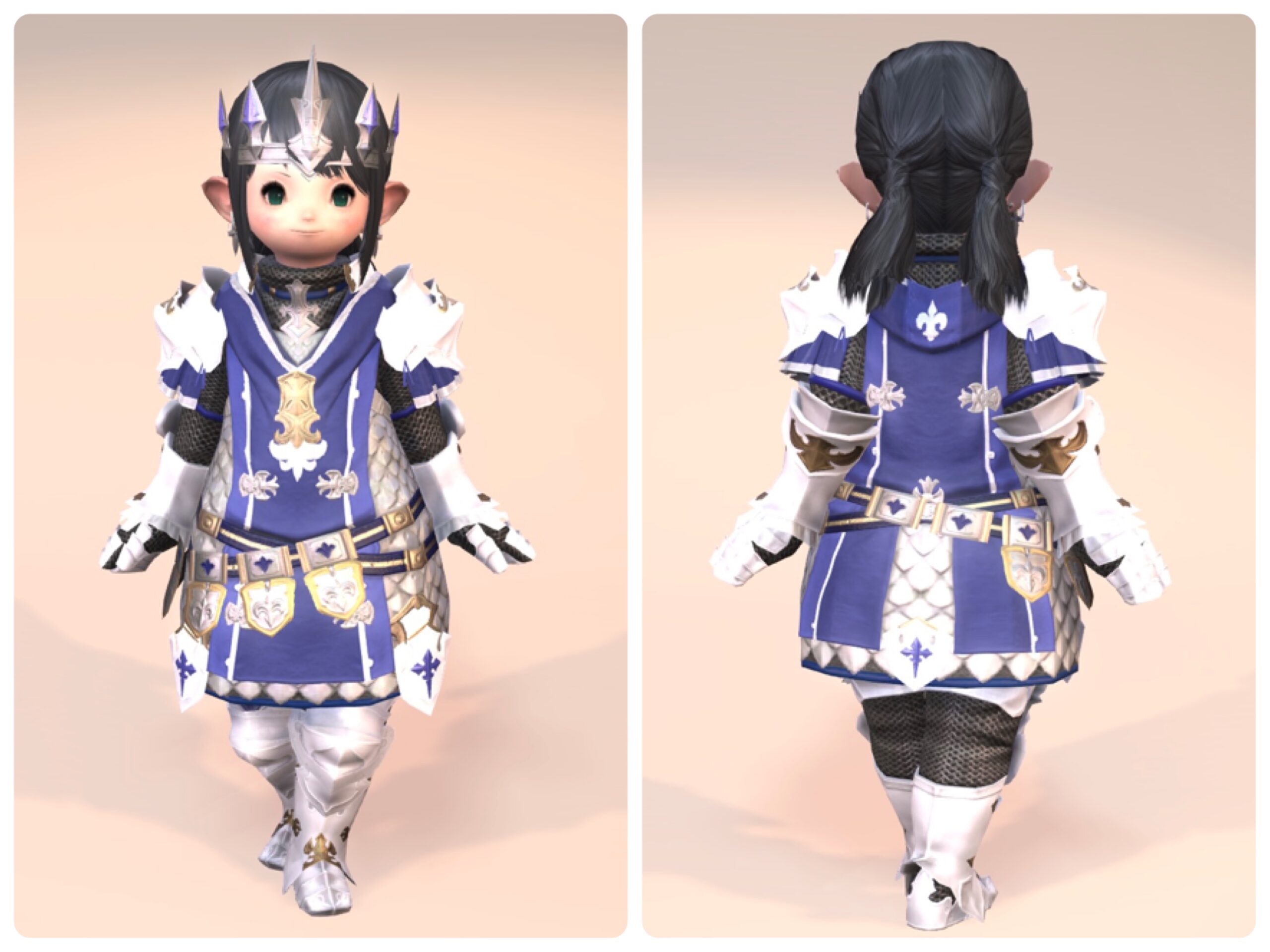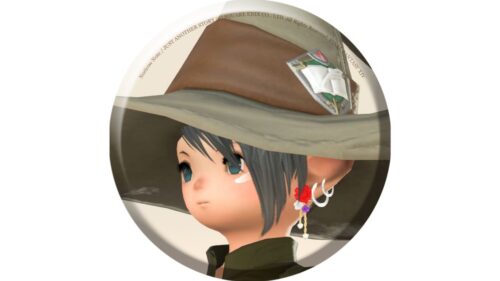 norirow
Compared to the "Gallant" series, the whiteness of the metal is more noticeable, isn't it?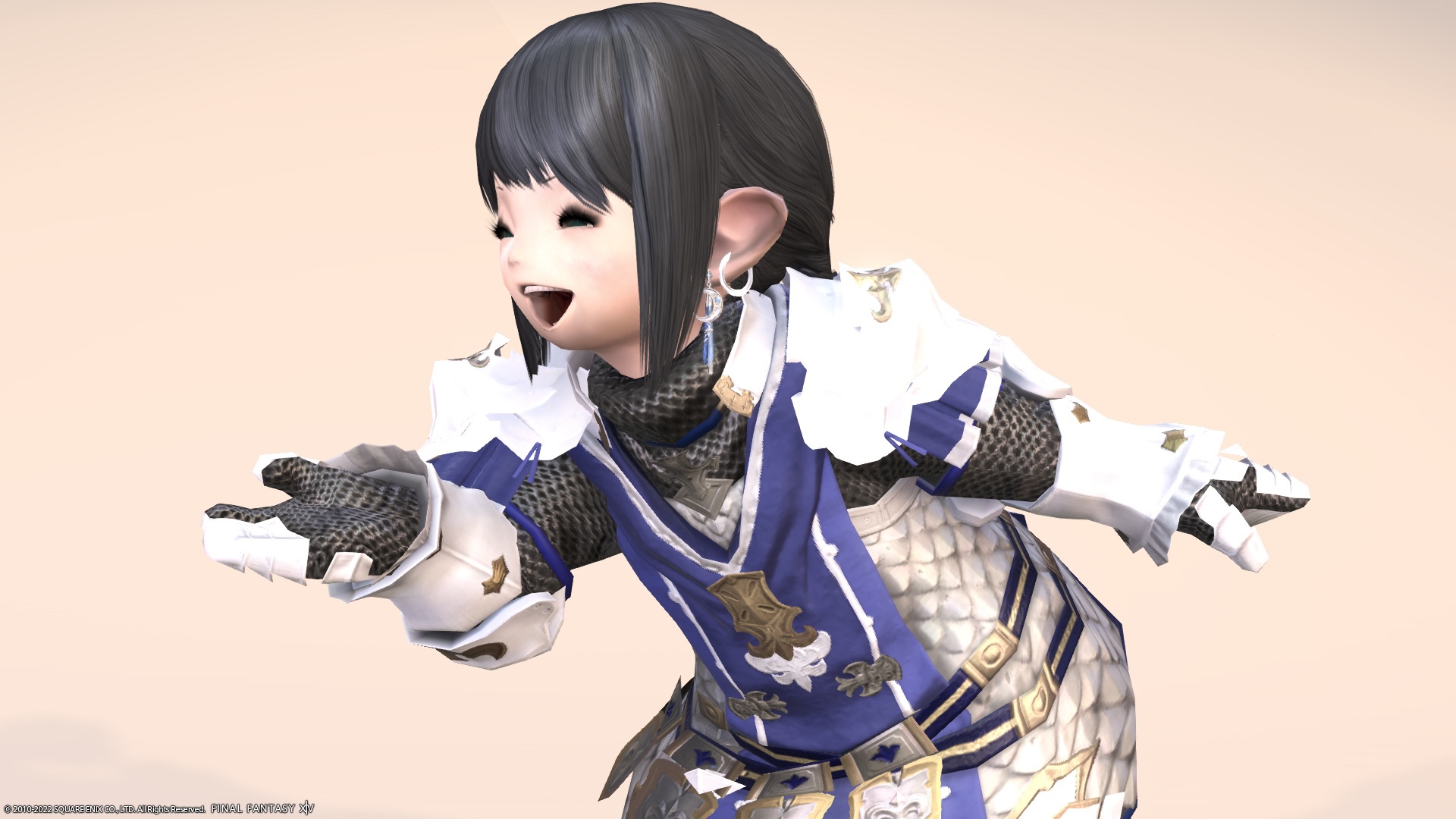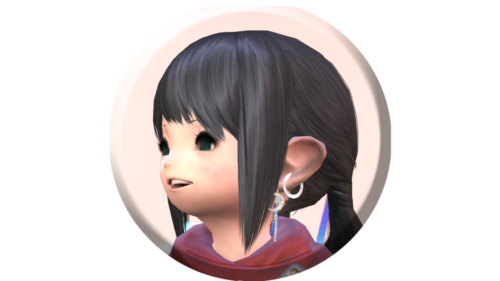 noriko
The head equipment is a crown with a purple pattern on a bronze tone.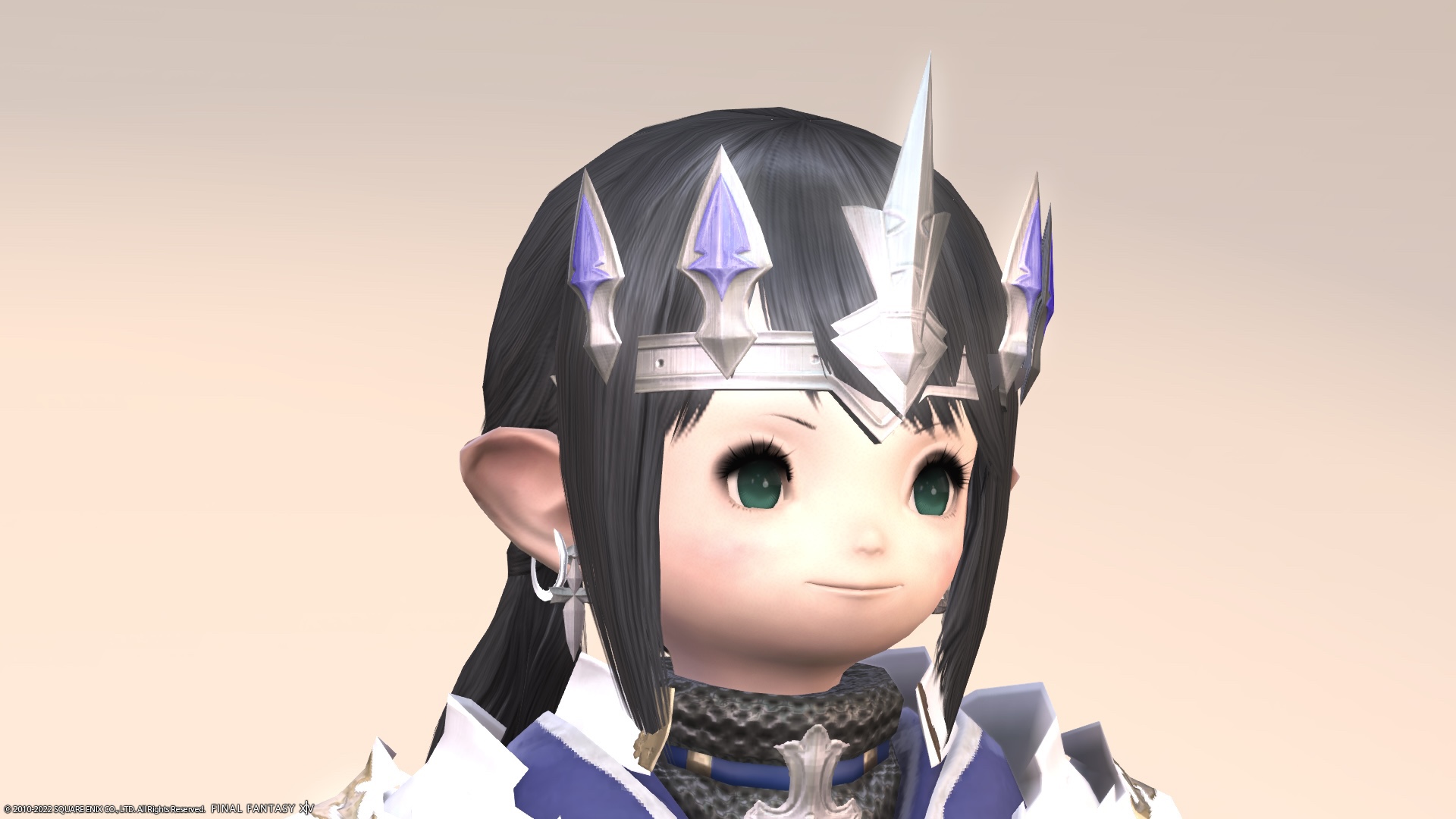 The torso equipment is armor with a very beautiful contrast between white and blue.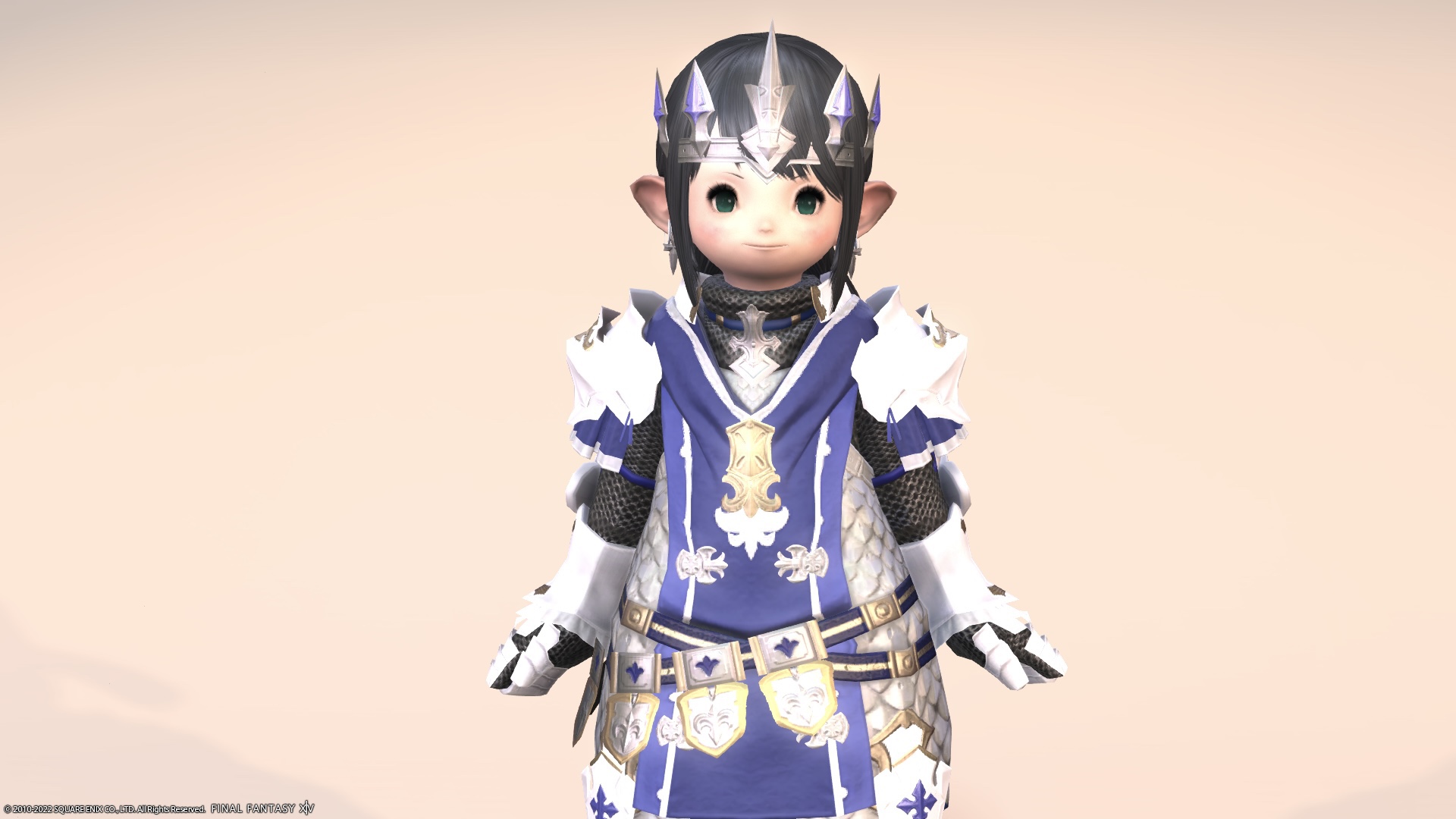 The blue cloth has a very good color and is beautiful.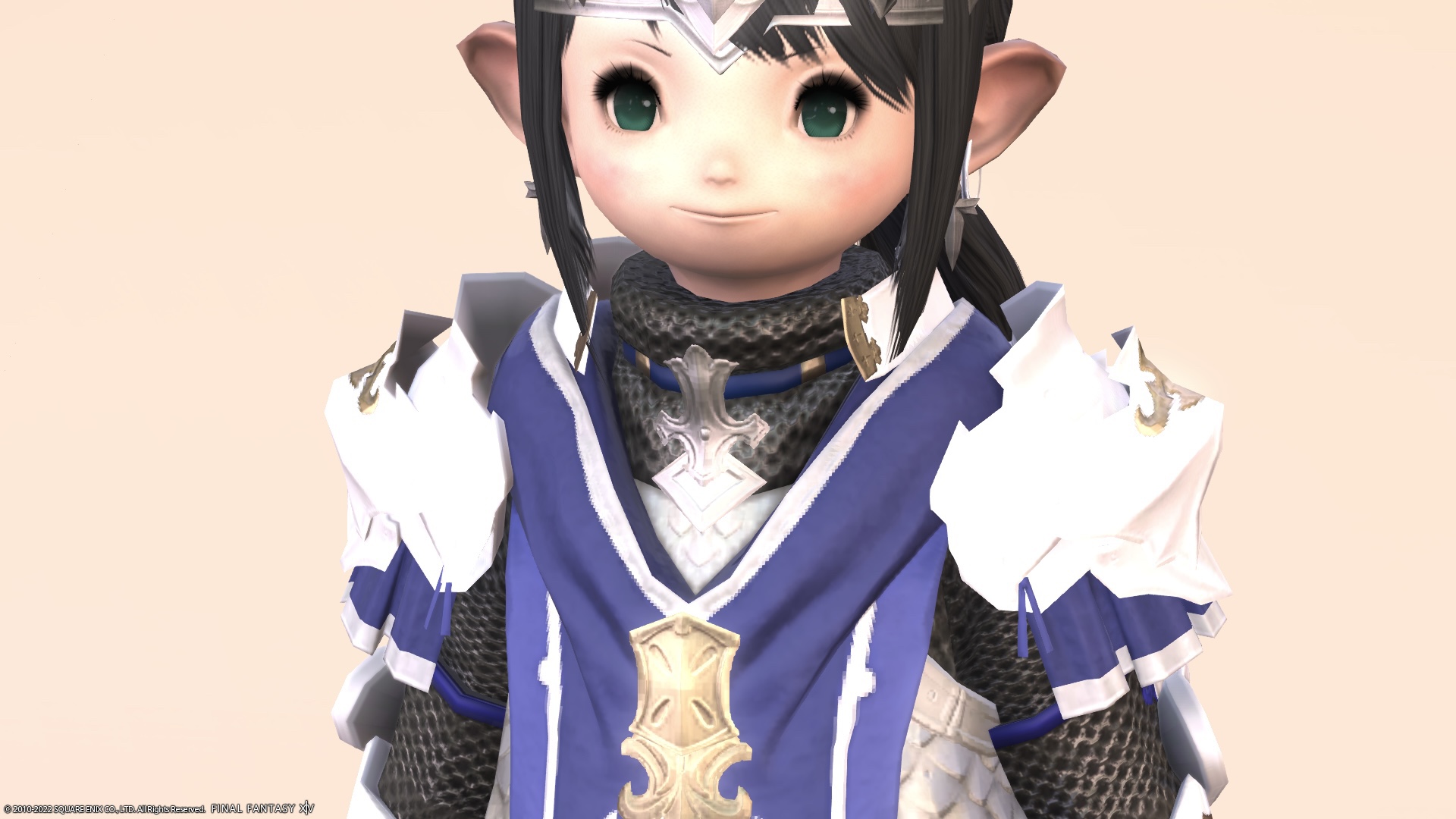 The chainmail underneath is blackish, so I think it goes well with the white of the gauntlet.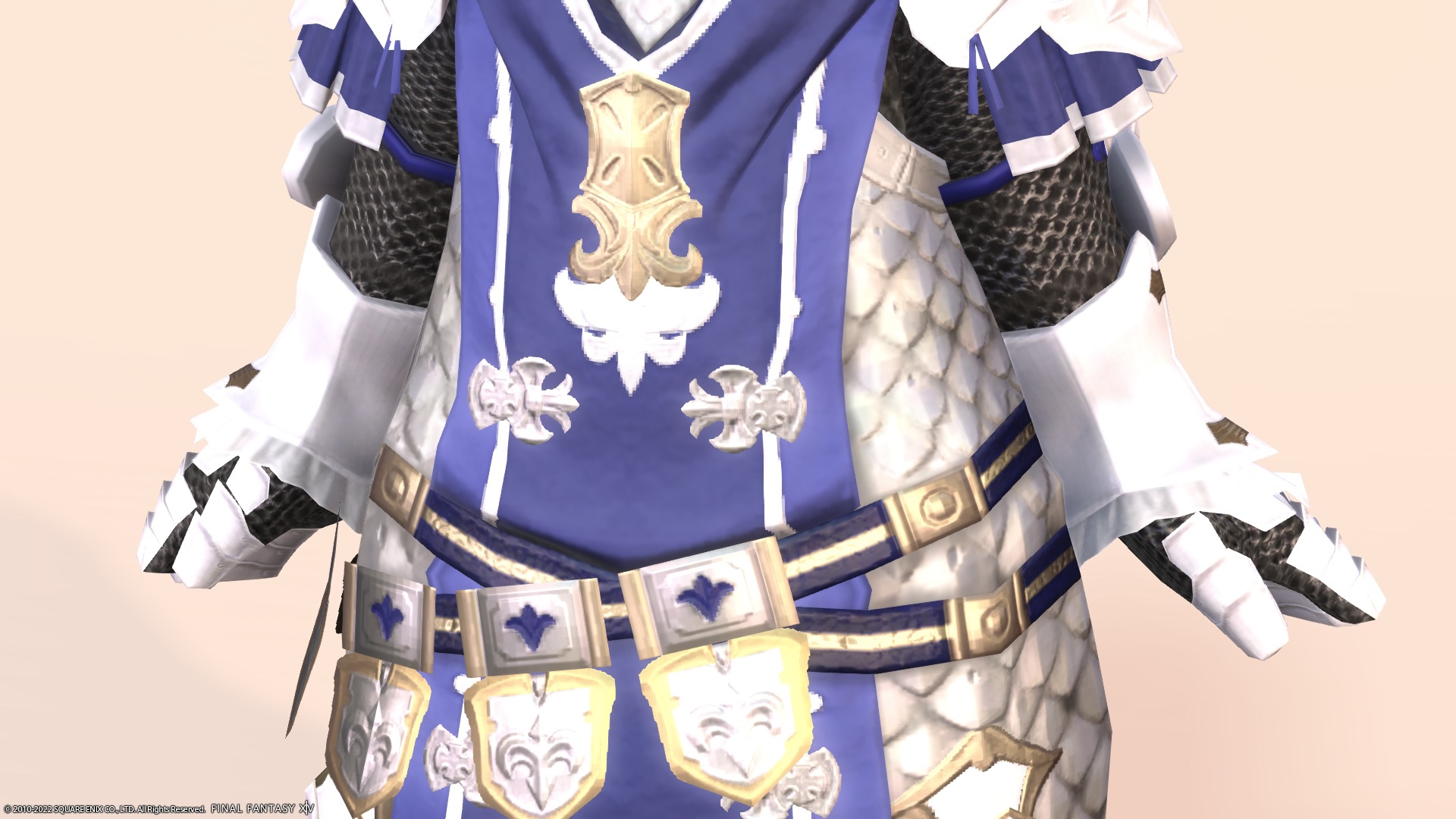 The gauntlet design is also excellent, and the elbow area is especially cool.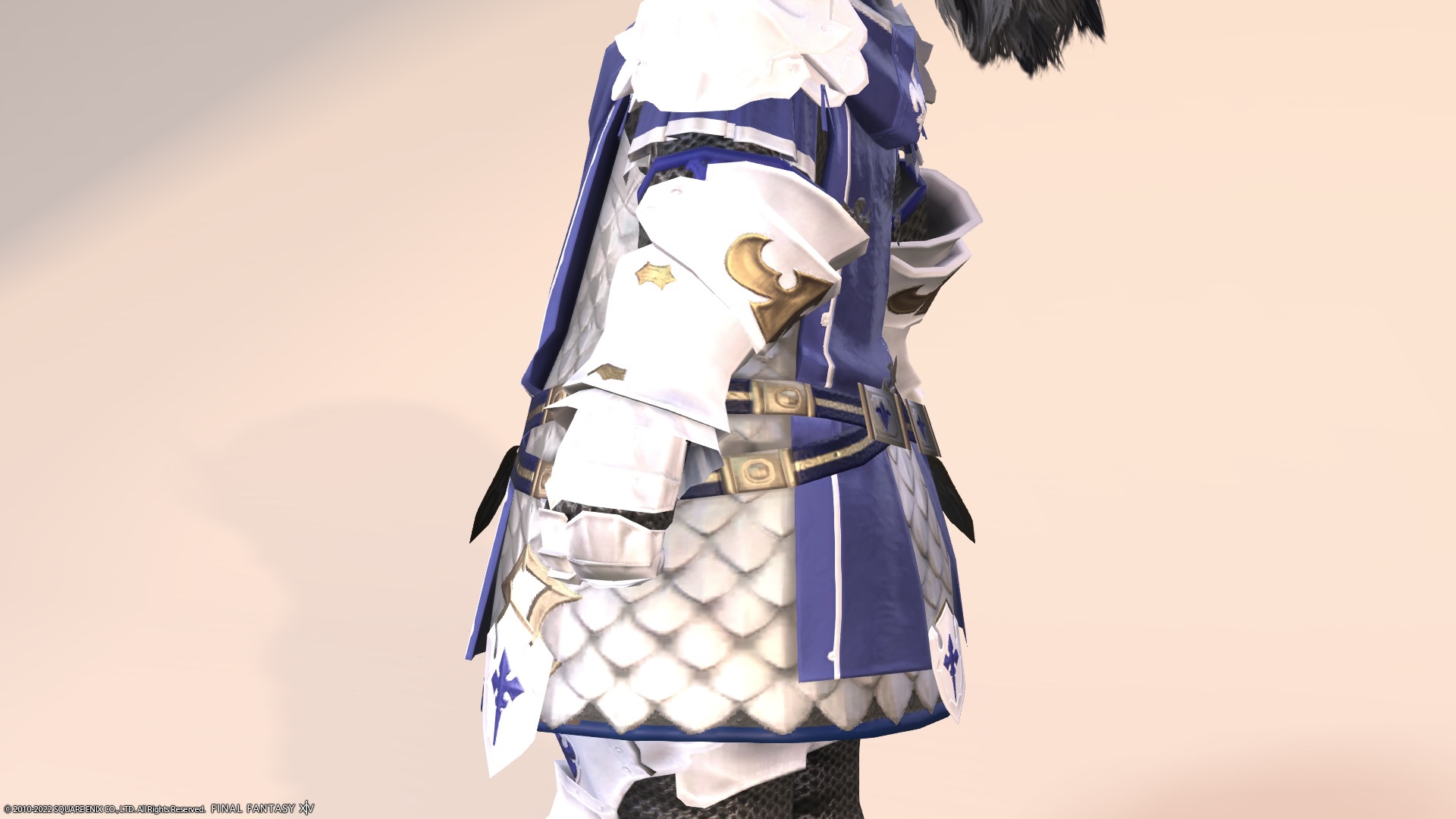 The design of the back is pretty, and the fabric and wrinkles are elaborate.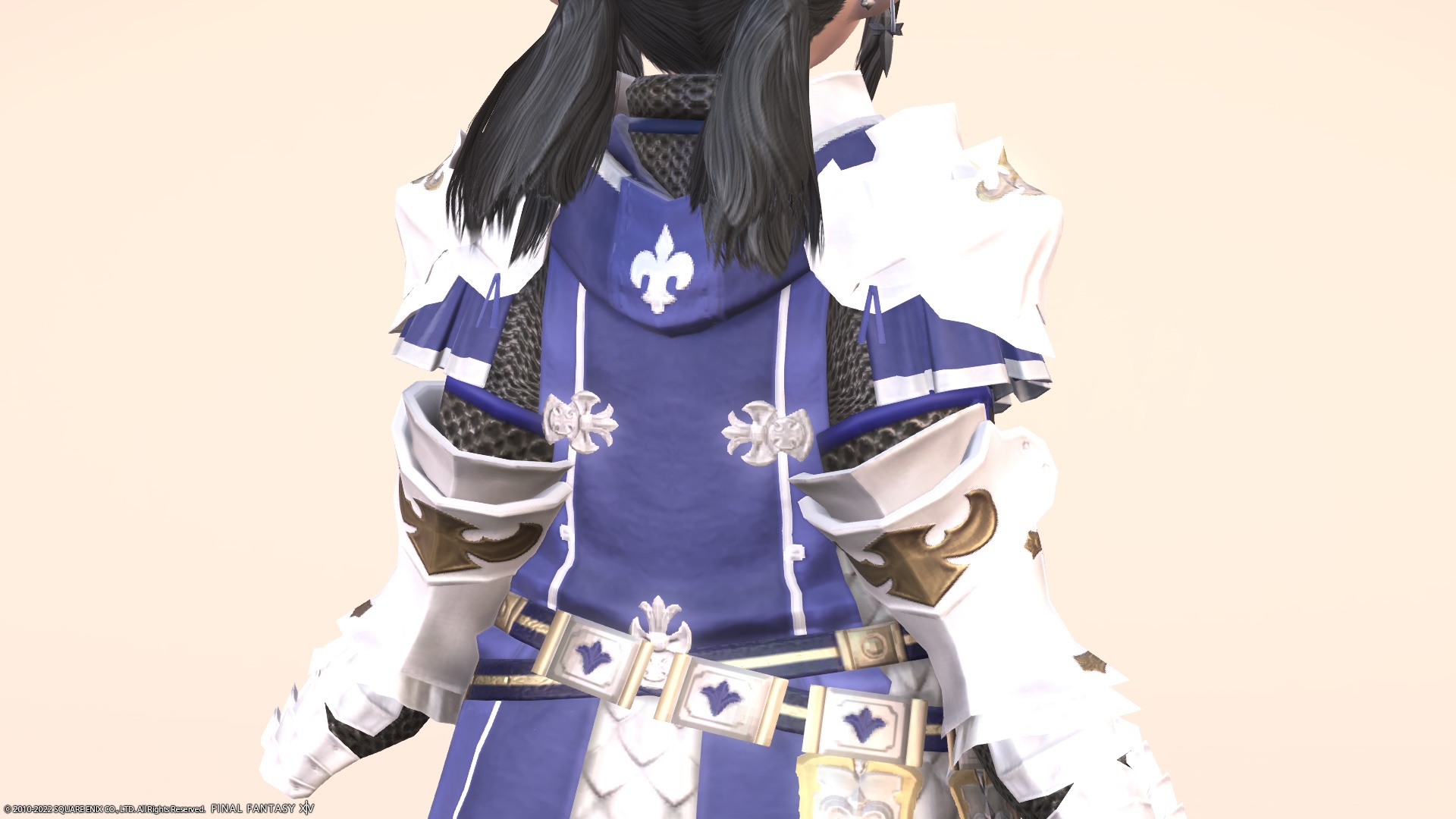 The feet are also white and beautiful.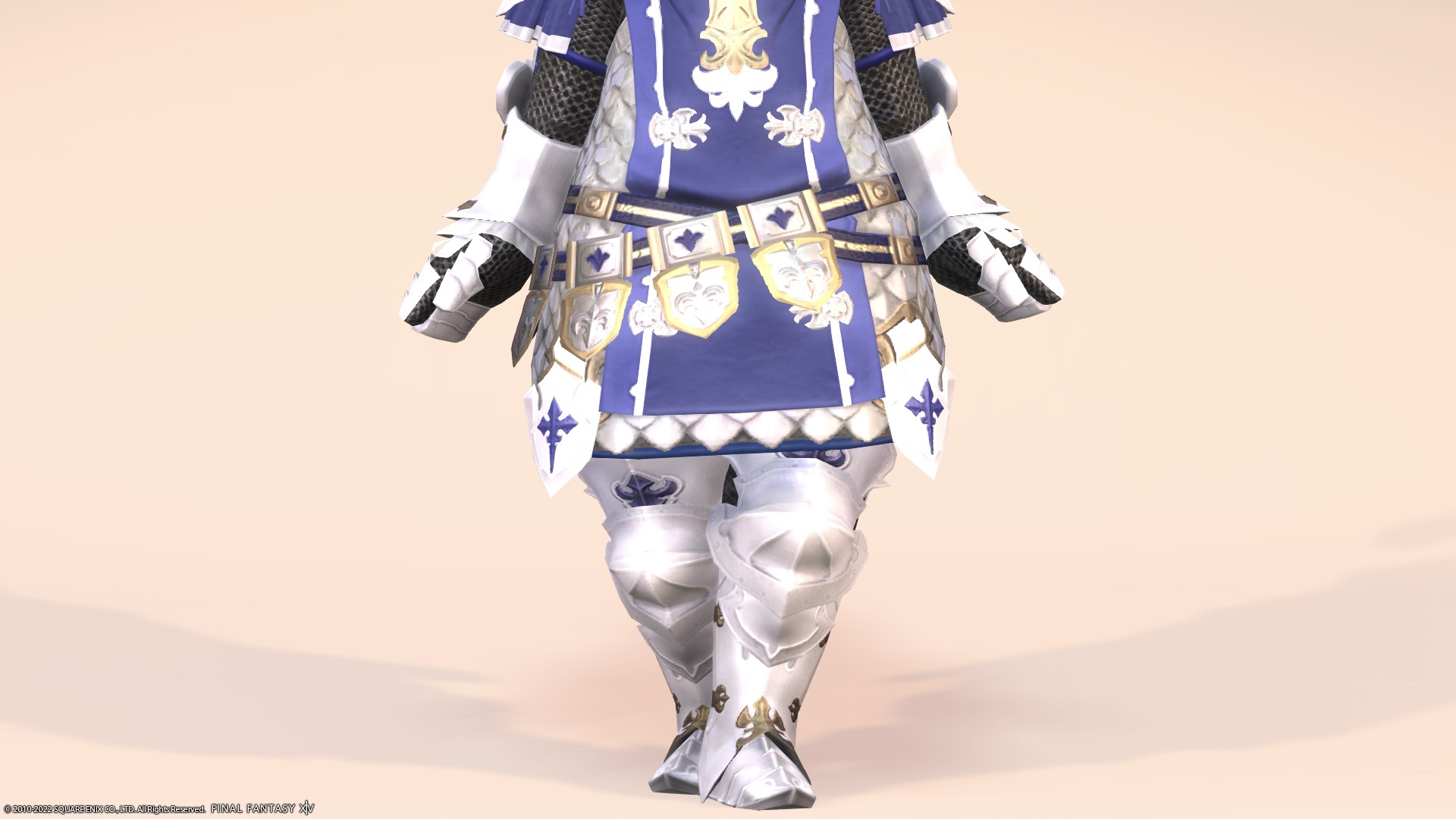 Although it is a brave armor-type equipment, it is a very dignified set with beautiful colors.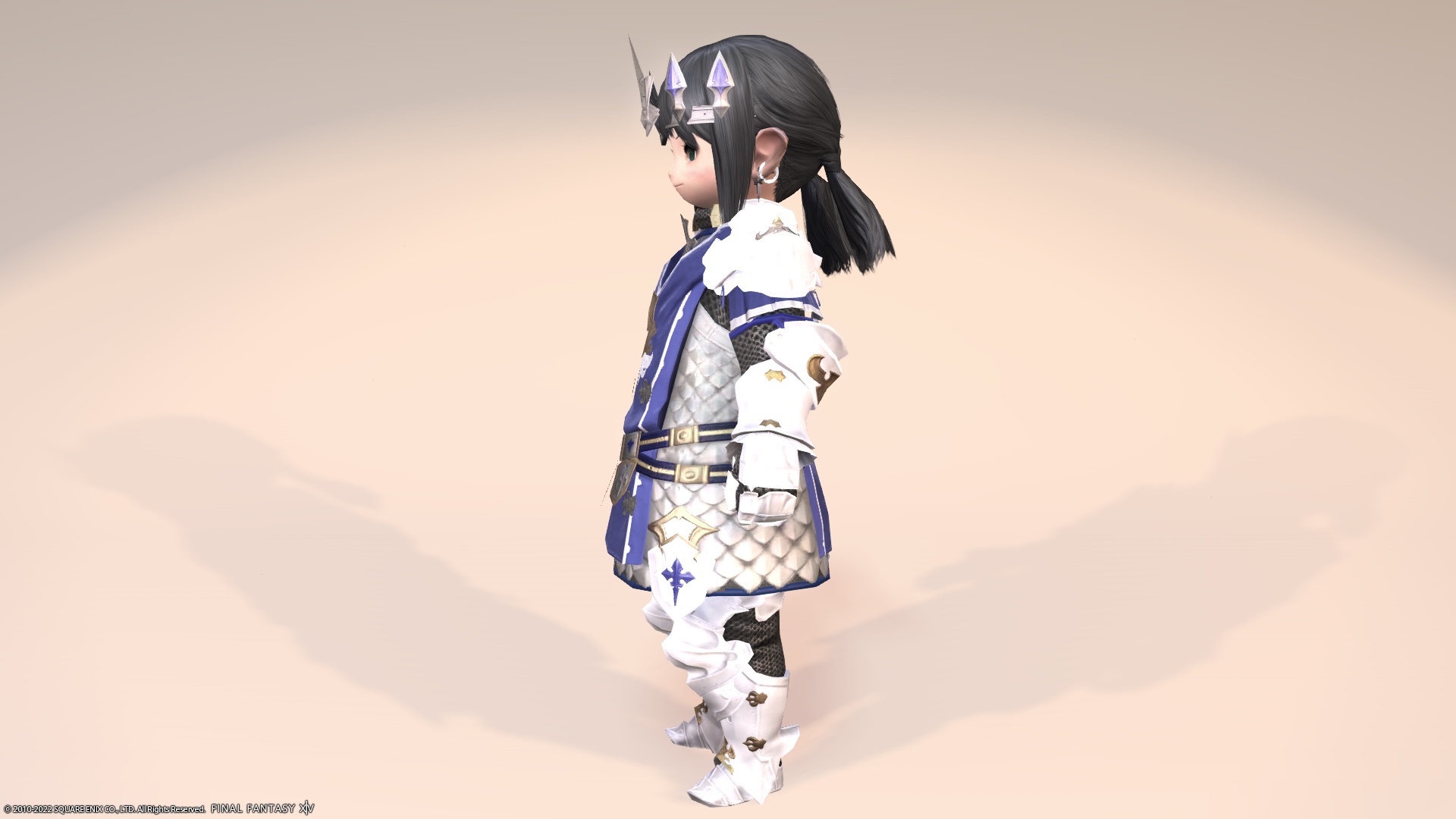 It's white and less metallic, so I think it's easier to wear this one.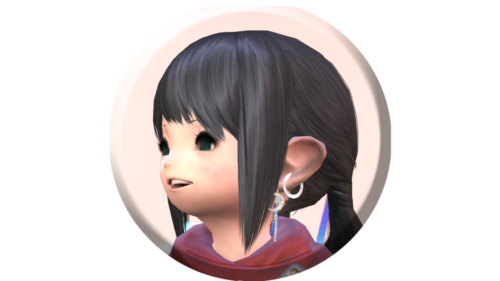 noriko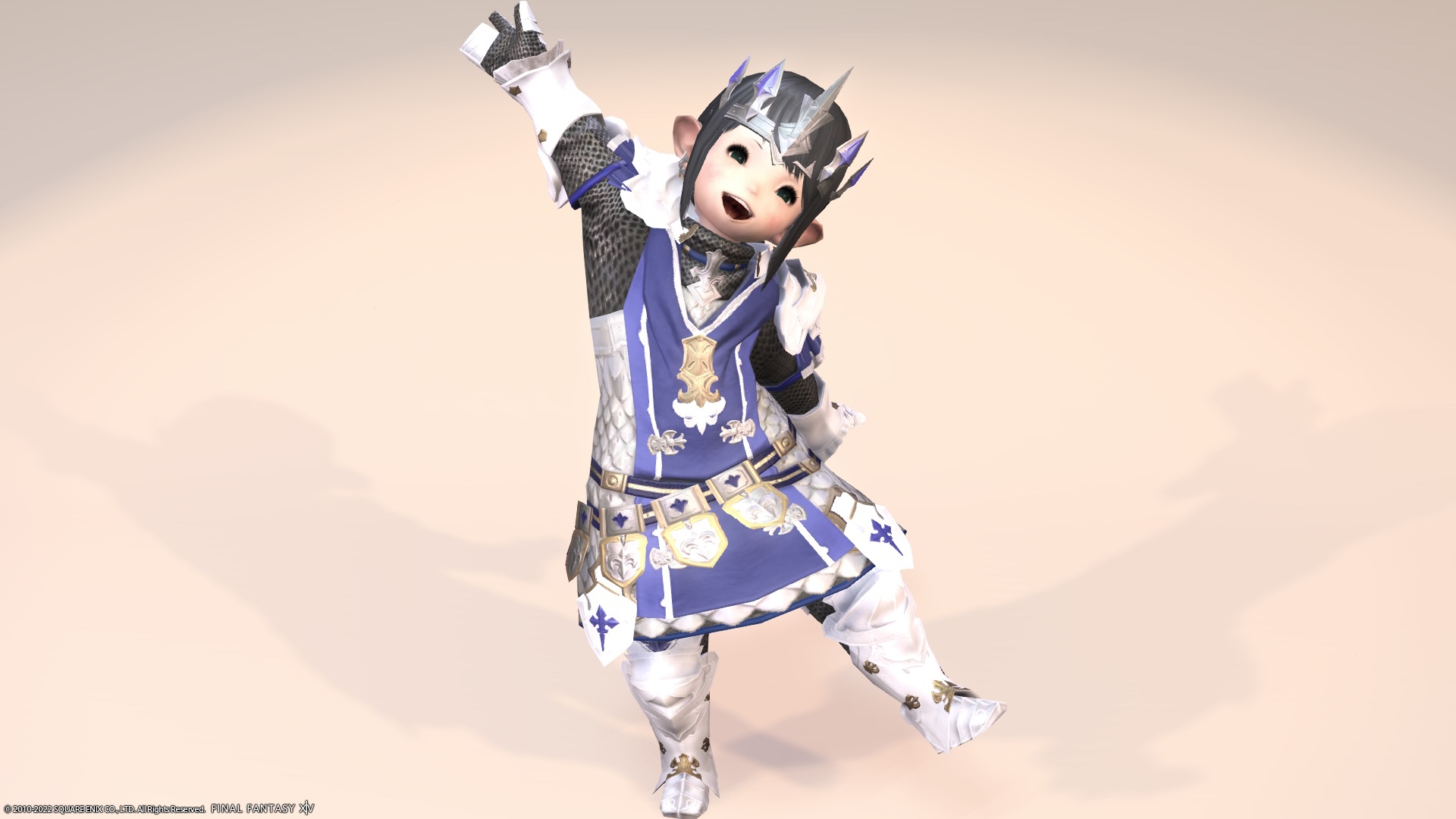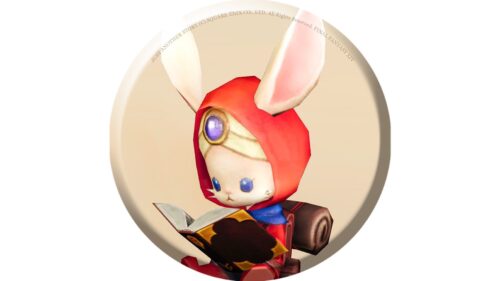 namingway
The white part looks like a plastic material, isn't it?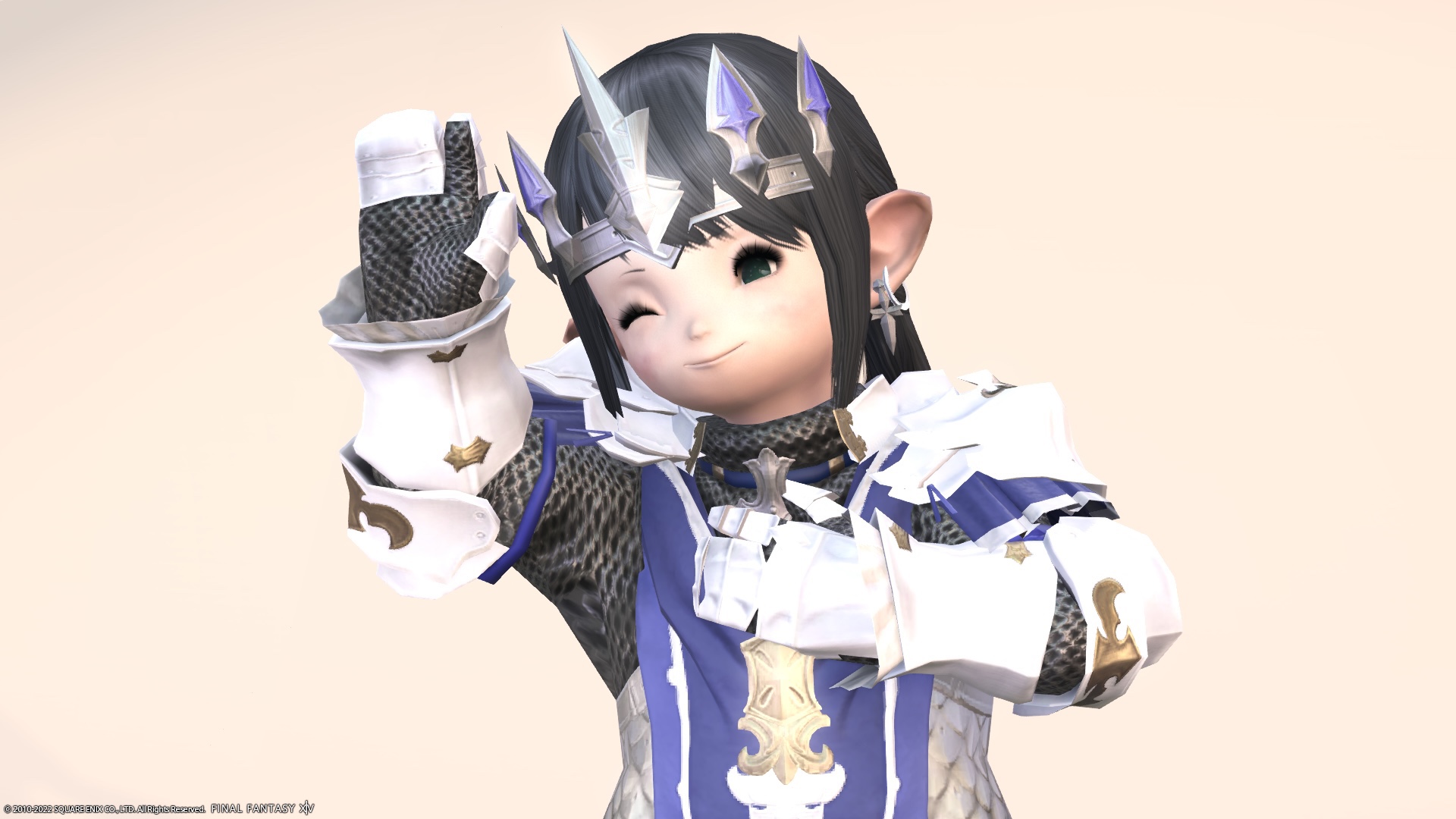 It's light and easy to move, and I feel like I'm getting stronger!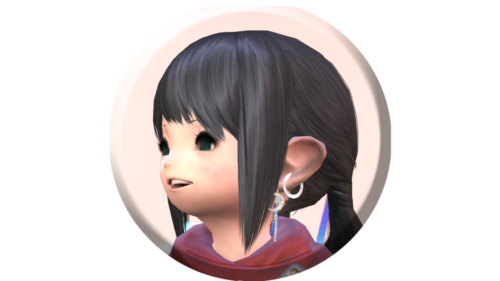 noriko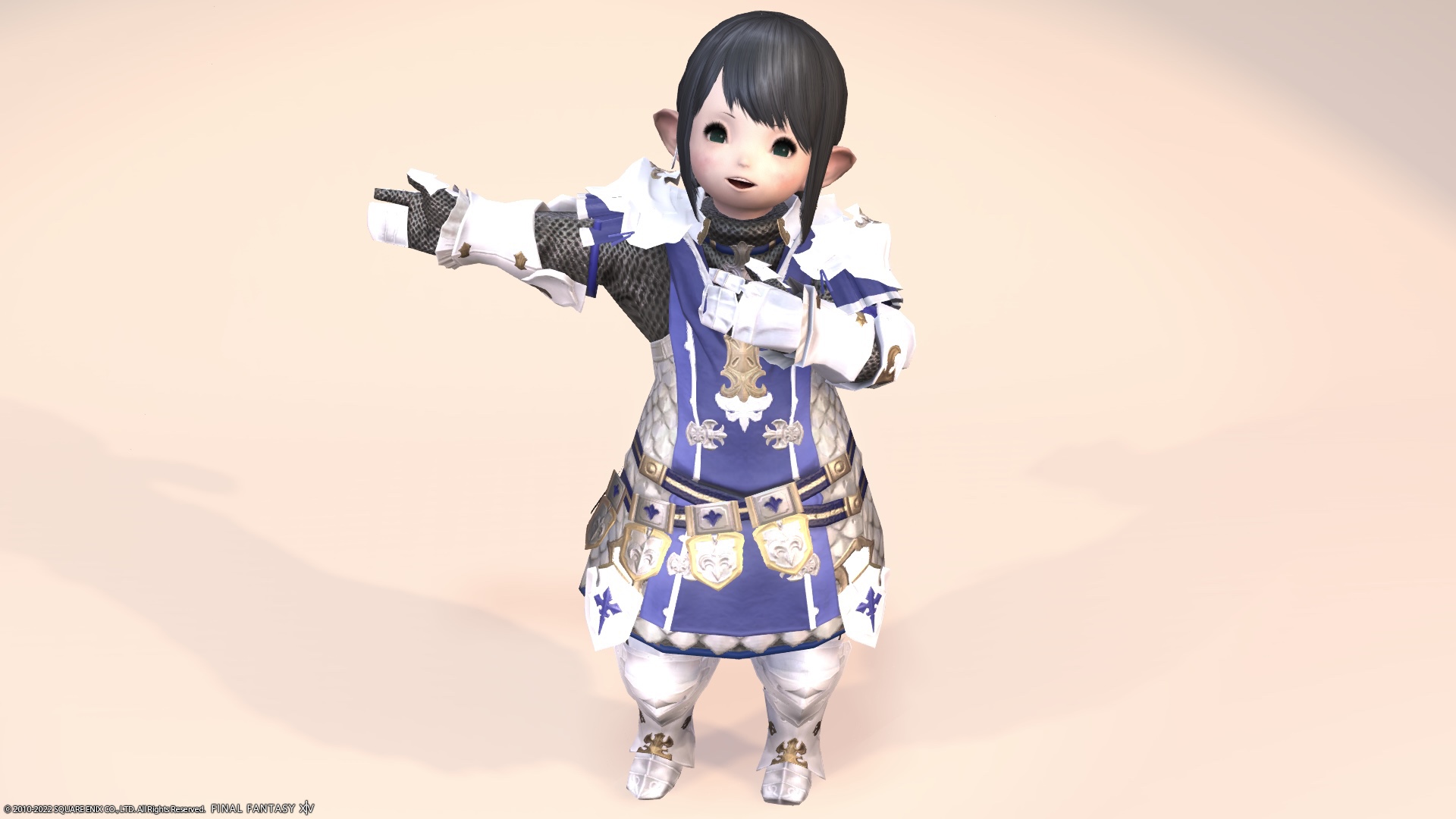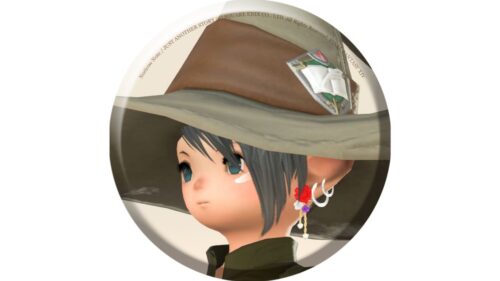 norirow
Fufu, the appearance of Noriko-chan wearing armor is also cute ♪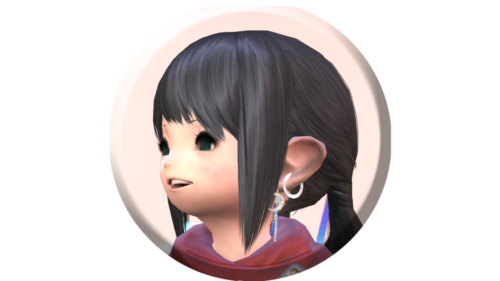 noriko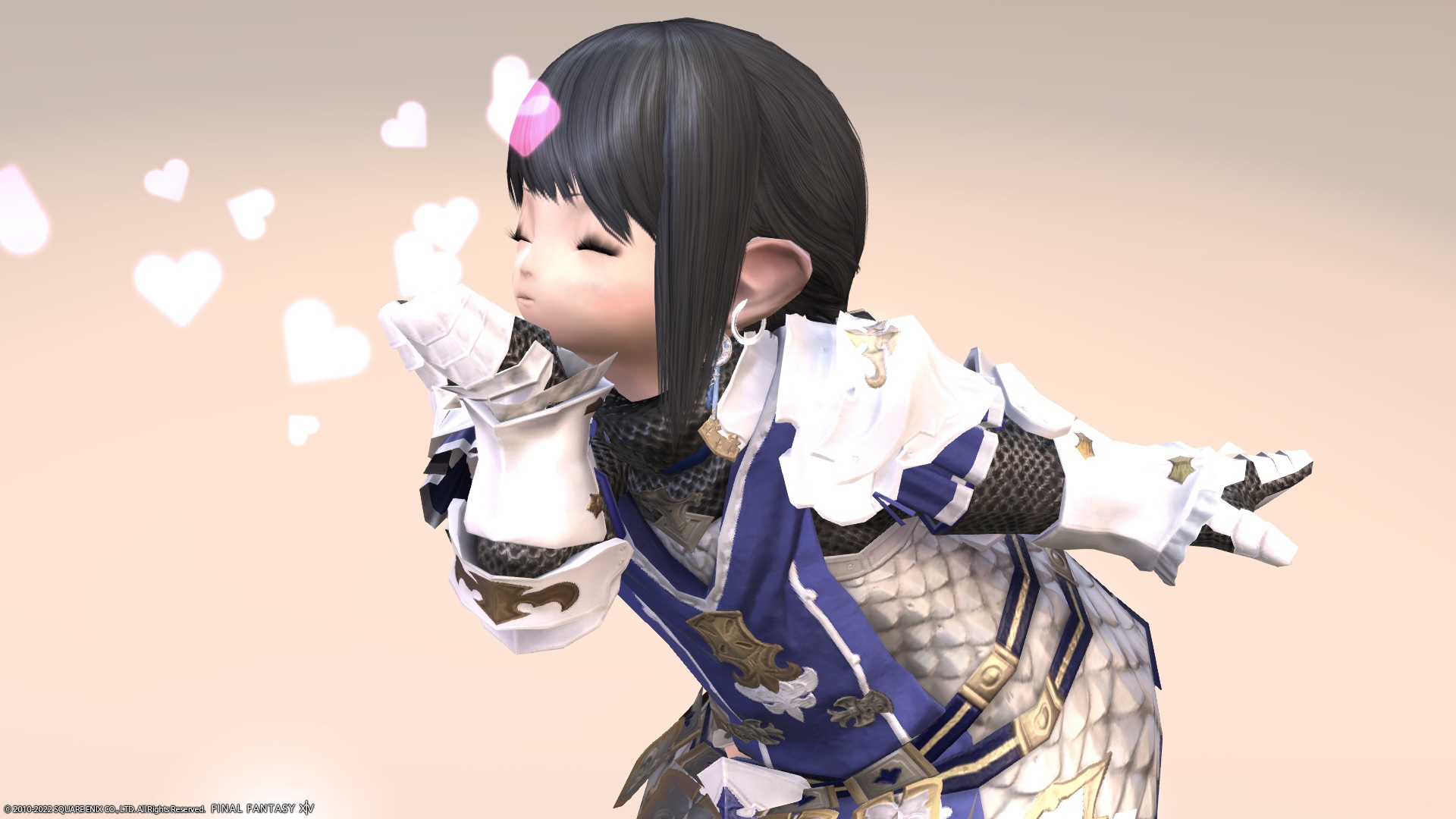 Video recording
So, it was a record of the different color "Valor" series (Lalafell women's version) of Paladin's AF1 equipment.
---
Related records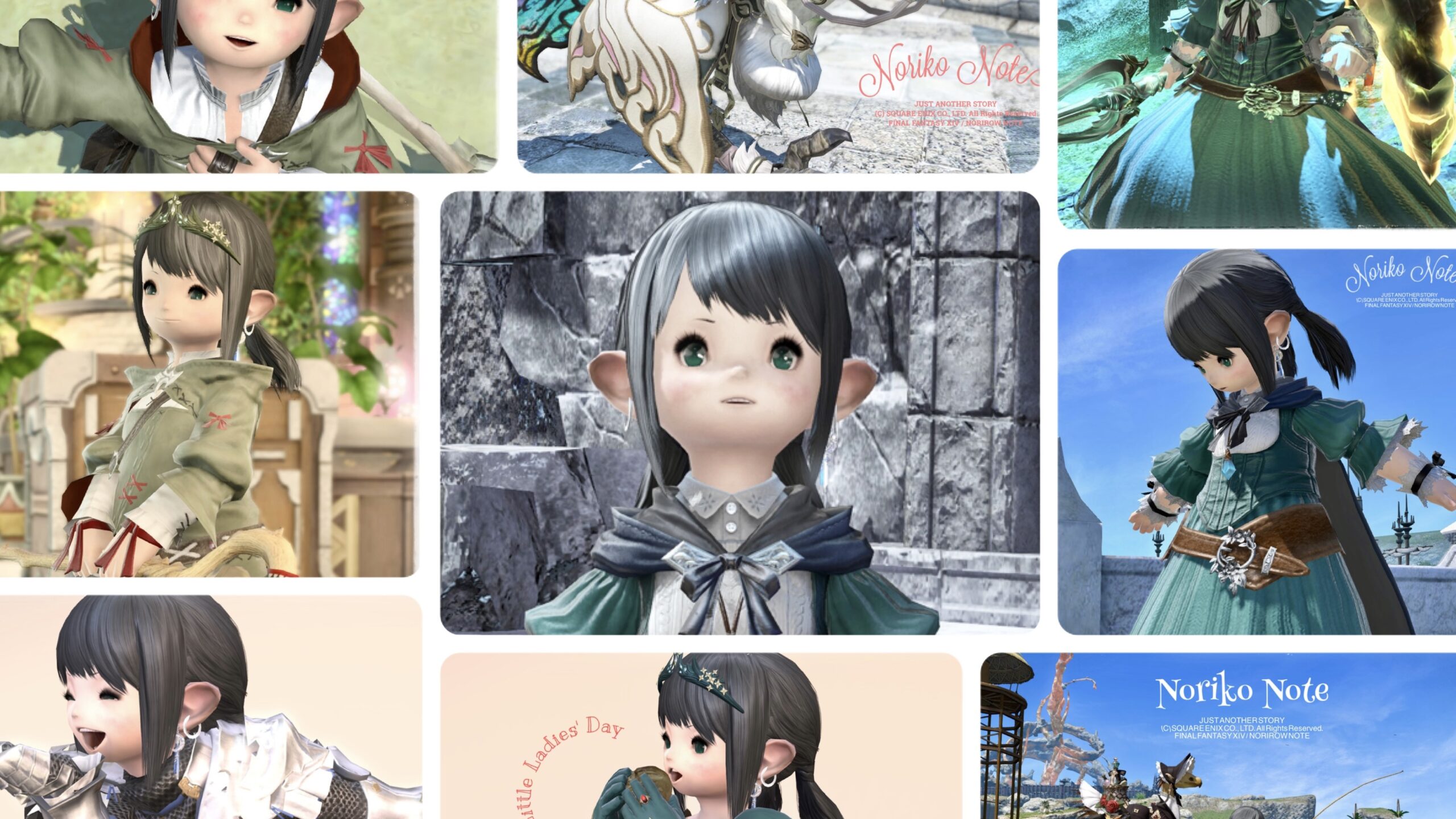 Noriko Note
This is a summary of Noriko's cute costumes and items! / ノリコちゃんの可愛い衣装やアイテムのまとめです!